Posts Tagged 'Pier Morrocco'
With much promise posed ahead of its "A New Beginning" event and with plenty of talk about Covert both championing change across the capitals clubbing circuit, was  Saturday's party the proof of the pudding in the eating, what was our verdict on this gigantic gathering and how much more did we learn about this clubbing change concept.
There can be little doubt that the clubbing scene in the capital, certainly as far as big style clubs are concerned, has very much been in the doldrums recently, the weekly, monthly & occasional event calendar being dominated by just one group & the usual set of brands. And will some view this as a good thing, the problem we have with it, particularly of late, as that feeling of same old same old, the same D.J.'s the same venues, the same faces, a regurgitated repetition that has, quite frankly become boring. Indeed the current sorry state of affairs has been a couple of years in the making, many competitor brands either pushed to the sidelines or pushed out of business entirely and with little in the way of replacements from the protagonists of this sordid situation, save for a Friday night clubbing concept that is wrong on so many fronts, we are left unenthused & unexcited about a pastime & activity that used to fill our weekends, wall to wall. Yet that said, while Vauxhall is clearly in the monotonous, same old, same old doldrums, there is plenty more happening, if but on a much smaller scale, a swing out to Shoreditch finding a hip & happening melting pot of parties, East Bloc the most dynamic deliverer, brands such as DISH, SOS, & Gutterslut drawing on clubbers from far & wide, proving that there is life beyond Albert Embankment & South Lambeth Walk.
However, in the eyes of clubbers, Vauxhall is still seen as their mecca, even if it is not quite the dynamic draw it was a few years ago, although with the likes of Colloseum & Hidden hardly used, it pretty much leaves just three full on club spaces, naturally the two Orange Nation ones, Fire & Area and Crash (now known as Union). But wait a minute, what about Covert we hear you say, a venue that used to trade under the name of Factory but was brought by a tight knot group of investors who, when re-constructing the site last April brought Orange Nation into the picture, the initial idea being to let them both manage the place & increase the clubbing offer & variety. Yet while the plans were all well & good in theory, with just one genuine addition in the form of Deelooded, in the short space of 10 months, Orange Nation let what was supposed to be a sophisticated & stylish club venue run down into rack & ruin, the planned works to finish the venue never materialising and, quite shockingly, the group reneging in financial & other promises, leaving the investors with little choice but to take Covert back under their control. But with much more happening in the background, it seems that these investors now have the bit between their teeth, with plans to the driving force behind the re-invigoration of the clubbing scene, both & Vauxhall & London as a whole, their first event to hail this marvellous movement, their "A New Beginning" event.
So with this exciting event and the prospect of something fresh, new & enticing on offer, despite health issues, we simply couldn't miss this Covert cavort, not least that with a D.J. line-up extending deep into double figures, club promoters, scene figureheads & clubbing friends aplenty, it was one of those mustn't miss meets, although with our planned arrival for the VIP reception thwarted by a deep disco dose, it was around 11.30 when we arrived, to be greeted on the door by a warming welcoming committee that included heavenly hostess Chrissy Darling, promoter Alex Erfan & Covert's manager, the terrific Tom Fuller, he having wisely jumped from what we predict as a sinking Orange nation ship. However, on missing the reception, we had also missed Pier Morrocco's set, although caught a moment with him before he sped off to XXL, we then quickly diving into the club to get out of the cold, a further warm greeting by Steven Sharp sealing what was a perfect start to this "A New Beginning" shindig. And with Steven giving us a guided tour, the upgrading & the finishing to the venue was clear to see, the shabbiness that Orange Nation had allowed to creep in, all but eradicated, noticeable differences including fabulous floor coverings in both the main room & the second space, new laser lighting, new ceiling coverings, a totally transformed upstairs area with sumptuous seating, but moreover the subtle touches to trimmings, bar fronts & the like making the place look finished & fantastic.
However, the most impressive transformation was in the second space, the D.J. booth having been moved downstairs, elevating the feel & the atmosphere amazingly and making it a dance room in its own right and it was here where we bumped into the first of a flock of familiar D.J. friends, Ben Jamin preparing for what turned out to be one of a whole host of superb sets in this space, this very much a bit of a home-coming for Ben, as it was he that was part of the Crash team towards the latter years and this Covert second space, for us, echoing the former quite noticeably. But the D.J. faces from the Crash days & Vauxhall both past & present extended to many more, Guy Williams, Brent Nicholls & Alan X  three of a whole host of others, not just this his second space, but back in the main room too, a real brilliant blast from the past, Terry Bryan, pumping up the pace of the party perfectly. Indeed, with the initial slow trickle of arrivals ballooning before our eyes, given our delicate state of health, we retreated towards the safety of the bar area where we bumped into pals Peter & Fabio, our evening just getting better by the minute, the list of friendly & familiar faces lengthening with every passing moment, Dave Cross, Tom Marchant, Louise Port, Nicholas Montenegro, Paul Coals, Tony Bruno and, naturally, Tom Fuller, just a measure of exactly how refreshingly friendly this glorious gathering was turning out to be and certainly what our recent Vauxhall clubbing experiences had been missing.
But the night was still young and with Jamie Hammond in charge of the main room tunes now, we were looking forward to prolific performances from Lovechild's own Tony English, he failing to disappoint with a sterling set, while with Paulo Moreno, Alan K, Fat Tony, The Oli & The Sharp Boys still to come, this Covert "A New Beginning Event" was certainly living up to its billing, the vast array of D.J. talent, some inextricably linked to that other Vauxhall based clubbing group, proof that Alan's promise to give D.J.'s the opportunity to play when & where they want, was bearing fruit right before our eyes. So, sinking into the rest of our slightly shortened stay, we traded main room for second space, outside for in, spending some time catching up with Alex Erfan and talking about plans moving forward, both for Covert and for their wider scene plans, some so exciting that we are itching to share, although have been sworn to secrecy. We also took advantage of the upstairs space, joining Peter in resting & escaping what was now a packed & pulsating main room, Paulo Moreno delivering delectable doses of dance delight, while we traded health issue notes with peter who, it seemed, was also going through a tremendously tough time. That said, it was great to be out clubbing again, this our first foray in March and a better choice & place to mark what, given our personal circumstances, was quite a milestone, we couldn't have made, although with our energy levels sapping & the comfort of home calling, we graced our exit not long after 4 a.m., leaving behind a club that was very much alive, kicking & looking great in every way, not even an ounce of enticement for us to visit our old Sunday morning stomping ground, a small measure of just how times are changing.
So you can pretty much guess what our verdict on "A New Beginning" will be, this very much the huge success that the team had hoped for, a slow(ish) start soon transforming into a truly tremendous turn, a party full of positives in every respect, from the atmosphere & ambiance to the finished feel of the venue, from the style & sophistication oozing from this smart multi faceted space to the amazing additions to equipment, fixtures & fittings and from the depth of D.J. talent, all coming together under one roof in support of this marvellous new clubbing movement, to the party people themselves, all who exuded an air of relaxed & enthralling enjoyment, we not having seen quite so many smiling faces in one club for a very long time.  Add to all that, a real sense that the tide of clubbing change that had been promised in so many words, was swinging into action and we walked away from Covert happy with what we had seen, but with plenty of anticipation of what is to come, this event the first building block in a number that will surely build a solid foundation for Covert to them achieve its aims & aspirations beyond its own borders, all for the greater good of the capitals clubbing circuit. Indeed, with the wraps already being pulled off their new Friday night club "Foundation", plus a new Saturday afternoon clubbing concept on the cusp of creation, there is already much to celebrate in terms of new brand blood, we hopeful that this will kick-start others into action, maybe even collaborating with Covert for the greater good of the capitals clubbing circuit, we raising a glass to Alan, Paulo, Alex, Tom, Steven & the whole team for showing the others how it should be done & what clubbing is all about. (DISCO MATT)
Hailed as "A New Beginning" for the capitals clubbing circuit in an event that brings together like minded club owners, promoters, D.J.'s & scene figureheads, we dive into the dynamic detail of this magnificent meet with commentary & links a-plenty.
Having effectively stood back and watched the splendid scene that was London crumble before our eyes, the once dynamic diversity yet inclusivity that was its strength, like a hair shorn goliath left whimpering & weak, well in certain quarters at least, it certainly seems that the success story that was the mecca of gay clubbing in the capital, Vauxhall, has, over the course of the last two to three years, ultimately been the downfall of the majority of big brands & their bashes. Indeed, with victims extending to biggies Matinee, SuperMartXe, & Lovechild, along with a myriad of others that were quashed before even finding their feet, we remained mainly blasé as to the cruel intentions & devious domination tactics that, following our very recent expose features, made us realise just how much damage, upset, upheaval & misery Orange Nation have meated out to individuals, promoters, D.J.'s, scene workers and the like. And when this despicable behaviour, masterminded by the head of this greedy group touched the lives of close friends of ours, we felt it was high time to speak out, our initial post "Finding Our Favour Faltering" (still a worthy read at http://discomatt.com/web/?p=7152) this controversial yet fact filled feature coming right on the back of a momentous power shifting occasion that saw the supposed new(ish) jewel in the Orange Nation, clubbing crown, taken away from them by the owners & investors in this Vauxhall venue.
So, having made our feelings felt across an equally faltering scene and having received rapturous applause for our brave move to speak our mind, especially given the reputation for bullying & strong armed tactics by that greedy group, it seemed the co-owners of Covert had also had enough of the competition crushing, dominance and thoroughly rotten way that Orange Nation operated,  also making a stand and, with an upper hand firmly in their grasp, set about laying down the aims & achievements for championing the much needed change the clubbing circuit had and still is craving for. And while we have gone into greater detail on this marvellous movement in our preview, "Championing Clubbing Change" (out at direct link http://discomatt.com/web/?p=7390), the intrinsic part of this change the team at Covert are championing, is to engender an atmosphere of fair play across the scene, to create a more even playing field where toes are not trod upon, where promoters don't feel threatened & where D.J.'s can play where and when they want without fear of reprehension, something which has plagued this fine profession, and particularly in Vauxhall, for far too long. So, with this cornerstone of change gaining momentum, the first step for Covert is to celebrate what they decided to call, "A New Beginning", a special event aimed at converting their words into action and bringing together like minded individuals that, like the driving force behind this change, one Alan Adams, were as deeply passionate about making the scene a better place for everyone involved.
And so "A New beginning" was born, the date of Saturday 18th march quickly decided upon as the appropriate time to pitch their exciting proposition, while with much negotiating with promoters & D.J.'s, the event has fast become something quite spectacular, with no less than nineteen D.J.'s playing across a party that will start from 11 p.m. and run through till a planned 9 a.m. finish. So, what are the names in the frames and what can you expect from this "A New Beginning" event. Well, first & foremost, it is very much a new beginning for Covert,  the team having tirelessly worked to upgrade the venue and finish what should have been finished by the departed Orange Nation, months ago. And having been shown around just a week ago, the transformation compared to our last visit in November is pretty remarkable, new stylish furniture, fixture & fittings making the upstairs VIP area feel genuinely like one, while with new lasers, lighting, roofing & flooring, plus all the finishing touches to trimmings in the main room, Covert is very much ready to deliver on the promise we were party to ahead of its opening last year. But it is the second space that has seen the biggest transformation, the awkward positioning of the D.J. booth put right and giving it an air & atmosphere, for us akin to the iconic Crash club, but with the style & sparkle that is very much a statement Covert can shout from the rooftops now. So, rather than feeling a little let down by the venue, as we were when we dived into Deelodeed last November, then the floor in the second room ripped & ragged, doors damaged, toilets scruffy and a sense that it was being maltreated, clubbers heading to Covert for this "A New beginning" event will surely be impressed with what they see.
However, what they will also be impressed with is the vast array of D.J. talent on duty this Saturday night, a roll call of residents from Vauxhall clubs past & present, all coming together in the spirit of the marvellous movement to champion change on the clubbing circuit, Alan  having secured the services of a richly diverse & dynamic pack of players that each bring their own individuality, style & substance to the show. And the nineteen names, well from Pier Morrocco, Paul Coals, Terry Bryan & Jamie Hammond holding the early main room reigns, the second space sports Ben Jamin, Gianni Morriso, & Guy Williams from midnight till 3 a.m., Lovechild's star resident Tony English following Mr Hammond in the main room, with Covert's own Paulo Moreno & main man Alan K carrying proceedings into the early Sunday morning hours, while from Crash days of old in a reunion which is not be to missed is Brent Nicholls & then Alan X in the second space, this space also seeing Tony Bruno, while the real thrill is the inclusion of names that are very much associated with Orange Nation of past & present, The Oli, Fat Tony & The Sharp Boys all playing out in the main room, while Tuesday morning club Desire promoter Steven Geller also hits the decks, the stop press news (although yet to be confirmed) that both Gonzalo Rivas & Paul heron will also be making an appearance. So, with a truly diverse genre of sound across these nineteen scene stars, it would be difficult to single out a particular style or indeed D.J., however, Mr Moreno has produced a podcast especially for this "A New Beginning" event, one well worth a listen & more by going to http://djmorenooctober.podomatic.com/.
As for the event detail, "A New Beginning" takes place this coming Saturday (16th march) at Club Covert in Vauxhall, doors opening at 11 p.m. and the event running through to a planned 9 a.m. finish, while for press, VIP's and other distinguished guests there is a pre-party reception from 10 p.m.. And to mark this special event occasion, the Covert team have decided to donate all profits from the night, including the whole door and bar take to the worthy cause that is The Great Ormond Street Children's Hospital (GOSH), one very much close to Mr Adams' heart, a planned raffle throughout the course of the evening hoping to boost the bounty they will be bestowing on GOSH. So, by either paying the flat door tax fee of £10 or by buying an advance ticket via http://clubtickets.com/gb/2013-03/16/covert-presents-a-new-beginning, you will be making a charitable contribution as well as being part of the clubbing change Covert is championing. Plus with a D.J. line up so dynamic, this looks set to be not just an exceptional event. But the real talk of the town, so one surely you cannot miss, the team echoeing our sentiments when they say "…Covert is shifting up a gear and we want you to come and celebrate this exciting new phase with us. DJ line-up is impressive enough, combine that with a few stunning surprises we have planned and you know this will be a night you would not want to miss…". Add to all that, hosts Chrissy Darling, Sylvia Rebel & the one & only Dior on duty, you will be guaranteed a warm welcome & then heaps of hospitality that sould certainly seal the deal, more detail should you need it, out via the events page at https://facebook.com/events/431518406929706/, while, health fit or not, we will be stepping out on Saturday to soak up the starting point of this clubbing change we are equally passionate about, so if you see us please come say hi, naturally making sure you "Go There! Be There! (DISCO MATT) 
Reaching the second month in what we have called our "year of positivity" the last month has seen some doors close, but plenty more open, so with much to report on what has been one of the most productive periods in well over a year and with much to look forward to in February, we are back sharing recent reviews, reports, recommends & music features, as well as hinting on some dynamic dates for your disco dance diaries
Having been pretty determined to lay the gremlins of 2012 to rest, we can be pretty contented with the written results, as January has proven to be our most productive month for a good twelve or more, features having re-appeared for the first time in a long while, we also having taken a serious look at where we found ourselves in 2012 and what needed to change. And while these changes are still work in progress, it is true to say that during January, some doors have either closed or we have closed them, while we are pleased to report other doors either opening or re-opening that have given us the inspiration to move on from the old to the new. Plus, with a whole host of new clubs launching in February, as well as much to look forward to further into the spring, lets share this and what we have been up to in January.
REVIEWS
The first week of January found us pretty much consumed in our three full length music reviews of 2012 and, while that year is one we would rather regret, what the completion of these reviews did prove was that (as always) music was the answer to our problems and it was a twelve months packed with prolific podcasts & towering tunes. As for our other review activity, well we are still to publish our accounts of Scream in Paris from Sat 5th and DISH's 1st birthday from the following week, February the month to get these out while also putting our reviews back on the rails, while we did reflect on Beyond's NYD event, one which may prove to be our last. As for our highlight review, it has to go to that first music review, covering our top tracks of 2012
http://discomatt.com/web/2013/01/reviewsmusic-what-a-year-music-was-the-answer-d-ms-2012-music-review-the-tracks-part-one-tuesday-1st-january-special-review/
PREVIEWS
After a barren period when not one single preview was posted, January saw a veritable feast of features to comparison, we breaking the preview drought with a look at Deelooded, which this coming Sunday (10th Feb) moves out east, while we also took a detailed look at both Puscha's "Undercover" event & Matinee's "Pervert" party. Also re-capping on Deelooded with further updating news, we finished a month of deluged with devotions, as we delved into new clubbing combo & collaboration, Prohibition, one that is very much one of those new doors, so a preview that gets our choice pick here. As for February, we have a lot to live up to, but with an international exploits close to the top of our agenda, so our previews will have an international flavour too.
http://discomatt.com/web/2013/01/previews-speeding-out-of-the-sidings-prohibition-love-resurrection-saturday-16th-february/
RECOMMENDS
For a week or so in January, we were a little confounded by the sudden & shock Soho closure, meaning we kind of turned our Best Bites & Short Shouts newsletter on its head, re-combining the two but also introducing an international element and with three newsletters posted, we are heading back to that weekly posting target. As for our Weekend Focus features, Scream & DISH benefitted from our coverage, while Orange under the new (well returning) steership of Fat Tony, got our Extra Bites attention, we also devoting a special feature to Orange Nation's January free clubbing offer. However, as February will see us sitting on the sidelines, our recommendations will take priority over reviews & previews, so should come to the fore, while our highlight pick goes to one of those three newsletter publications.
http://discomatt.com/web/2013/01/recommends-top-of-the-tree-three-best-bites-short-shouts-friday-25th-to-sunday-27th-january-weekend-newsletter/
REPORTS
January, at least the first few days, seemed to be a depressing period when doors were closing rather than opening, as first came the announcement of Gaydar's closure, then came the sad, sudden and shocking news of the demise of Profile/Lo-Profile, very much a blow to the Soho scene, although one that would inspire those new door openings that presented themselves later in the month. And these were the focus of our reporting in the month, although with a new "Seventh Day Sermon" report on the publication precipice; watch this space for the return of our controversial columnist character, while it's the Soho closure that gets our monthly highlight reporting pick.
http://discomatt.com/web/2013/01/reports-pack-of-cards-closure-profile-lo-profile-the-news-the-reactions-tuesday-8th-january-special-report/
MUSIC
In a determined attempt and effort to get our music newsletters back up & running, we simplified our approach while a whole new series for 2013, entitled "Podcast Picks & Tracks In The Mix", two volumes issued in January, the first focusing on podcasts and the second on track producers. And with a further two volumes to come in February, we will also be re-developing our special features to fill the weekly gaps, along with adding to the two weekly "Podcast & Track Of The Week" features, so much more to come. As for our highlight, well it has to go to that track producers newsletter, without doubt our best yet.
http://discomatt.com/web/2013/01/music-podcast-picks-tracks-in-the-mix-dm-does-the-music-news-sunday-27th-january-2013-newsletter-vol-2/
D.J.'s
Our much loved D.J. focuses returned in January, both Adam Turner & Pier Morrocco under our marvellous musical microscope, while with many more planned for February, including Elof de Neve, Zach Burns & Tony English, our passion for our sounds spinners & their magical music making remains as strong as ever, while our devotion to the terrific Mr Turner gets our monthly pick vote.
http://discomatt.com/web/2013/01/d-j-smusic-burgeoning-beatmaster-brilliance-d-j-focus-adam-turner-saturday-19th-january/
DISCO MATTERS
Like our reviews, this was back after an over extended leave of absence, we having been presented with the overwhelming opportunity to interview D.J./Music producer Seamus Haji ahead of his appearance for Pushca's "Undercover" party and the result was one of THE best pieces we have published in our history. So, it goes without saying that it was also THE highlight of our month and right at the time that one of those doors (a D.J. one at that) looked like it was closing. But the with Disco Matters door very much open we are already lining up our next for February, while we have much to do to top Mr Haji's here.
http://discomatt.com/web/2013/01/disco-mattersd-js-seamus-shares-his-haji-history-disco-matters-special-feature-the-seamus-haji-interview-monday-28th-january/
PICKS
Given all the above, a total of thirty one posts & features, something had to give and it was our Picks posts, although we continued to fly the daily flag through Facebook & Tumblr, while our weekly Podcast & Track picks racked up two features in January. But with plans to hit at least three simple picks post a week in February the target, this part of our activity should, in balance with everything else, have an increasing presence, while we select our Pagano Track & Turner Podcast as our highlight choice for January.
http://discomatt.com/web/2013/01/musicpicks-turner-treat-francesco-feat-podcast-track-of-the-week-picks-feature-monday-14th-january
COMING UP
As we mentioned above, the reviews of Scream & DISH simply have to be completed, while we have Red & Blue from the weekend to reflect upon. Deelooded's "Eastside was to be on the cards, but a nasty virus has laid our plans there to waste, while we hope to be back in time for Prohibition. Preview wise, we will take a look at new Friday frolic Manic, as well as looking into March early, both Lovechild & Matinee La-Leche previews planned. Our recommendations will move to the February fore, as will our reports, controversial or otherwise, while with two more newsletter volumes & at least three D.J.'s focuses, music will play its part too. And with all to be revealed on our next Disco Matters feature and Picks posts peppering our publications, there is much activity on the horizon.
KEEP UP
Naturally you can tune into all our activity right here, while for posts like our "Pick Of The Day", Podcast & Track Of The Week" and our "Does…" photo albums, then our Facebook page at http://facebook.com/pages/Disco-Matt/112730602119746 is the place to go, while our group at http://facebook.com/groups/discomatt/ & our personal profile at http://facebook.com/discomattlondon are worth keeping tabs on, while in "Picks" terms, why not check out & follow our Tumblr page at http://discomatt.tumblr.com.
DISCO DANCE DIARY DATES
February has already started with a brilliant new club launch in the form of Baked (re-named BakeBox), the next party planned for Sat 2nd March, while that new clubbing combo, Prohibition, is another welcome & fresh faced addition to the capitals circuit calendar, next Saturday (16th Feb) a definite dance diary date. Plus, for those of that persuasion, Orange nation launch their new Friday nighter, Manic on 15th Feb, which also encompasses District XXX, while we look to be torn between two lovers next weekend as WAR celebrates a year of heavenly happenings on Saturday (16th Feb), while SOS on the same night and Gutterslut the following Saturday (23rd Feb) complete our monthly London picks.
Well that's it for another monthly message, while, we cannot tell you just how good it feels to be back on writing form again and although we are currently struggling with a nasty viral infection related to our ongoing illness, we remain determined to keep pace with our posting pledges, at least match our January output, that one post a day our goal and the self satisfaction as well as supporting scores of scene others, February sure to prove every bit as fruitful as January has been. (DISCO MATT)
As this mile high music man prepares to switch his jump seat for a dive behind the decks next Saturday (2nd Feb), Pier Morrocco sure to marvel many with his masterful & magnificent music at Matinee, we thought we would pre-empt his performance with a look back across this engaging individual's illustrious career playing the clubbing circuit both home & abroad, while sharing our pick of his podcasts including his hot off the press "Pervert" production.
There can be no doubt that clubs, clubbers & clubbing has played a prominent part in the proceedings that we call life, fabulous friendships formed, some of which have become our nearest & dearest, while the weekends we have lost as we found ourselves captivated & consumed in a catalogue of clubs, reach to top end of the three figure range. And along the way we having counted ourselves fortunate to have acquainted ourselves with scores of scene faces & club promoters, but moreover a deluge of D.J.'s, the real passion behind our clubbing cavorting, the music that these marvellous music makers mastermind, both behind the decks and in the recording studio. Yet while we are equally passionate about following & propelling new talent, the list of our protégé players evidence enough, in the end analysis, there can be no substitute for experience, many of the music men that still continue to float our beats boat, having been in the game (some at the very top) for many moons, exceptional examples of these being Steve Pitron, Leomeo Carandang, Jamie Head, & Paul Heron, while a handful of others also fall into the brilliant bracket but, with career commitments elsewhere, seldom show themselves behind the decks of the clubbing circuit.
Pier Morrocco is one such star of the scene that we now seldom see, an engaging individual that we find mainly in the mile high club rather than the clubs we are used to associating him with, a career carved out in aviation now his primary occupation, while when on terra firma here in the capital, he is still the party animal that he was when we first met him, his passion for clubs & clubbing part & parcel of the Morrocco make up. And this passion stretches back to 1991 when Pier moved to London from Melbourne, Australia, throwing himself into a scene that, at the time was dominated by the legendary club Heaven, he soon landing a job behind the bar there, this giving him the appetite to emulate some of the players at the time, so what started as a simple interest, quickly turned into a hobby and then a full blown vocation that would see Pier play for some of the biggest clubbing brands on the global circuit. However, it would be in London where his first big break would come, in 1994 to be precise and to none other than the legendary Trade which, at the time, was at the top of the clubbing tree, Mr Morrocco thrilled to be working alongside the likes of the late Tony De Vit, Alan Thompson & Tall Paul, this exposure setting Pier on a course that would propel him to futher playing pinnacles.  
While Trade was huge for him, the amazing Action was as much a  big break too, Pier  part & parcel of the line-up that made him a household name in Vauxhall & beyond, while there can be no doubt that Salvation was spectacularly massive, Pier's dear & close friend, the now also late & so sadly missed, Steve Elliot, adding Mr Morrocco to Salvation London's residency list, this at a time when Luke Hope, Gonzalo Rivas & Per Q.X. were team torre de forces that saw this brilliant brand rule the monthly Sunday waves at Cafe de Paris. Yet in Salvation there was much more to come for Pier, as the following years would see him tour with the brand right around the world, Salvation's international status soaring, with gigs across the globe, far flung destinations including, Cape Town, Rio, & Sydney, while Europe became a huge playing field for both Salvation & Mr Morrocco, Amsterdam, Berlin, Moscow & Paris among the long list, The European Gay Ski Week also a Salvation special that ran for many a moon. But Pier's clubbing repertoire extended to many more, both here in London and internationally, well known's including A:M, DTPM & Matinee, the latter a particular Pier playing ground, especially in the capital when the London franchise was managed by Salvation co-resident Oliver Mohns, while virtual weekly appearances in the heady days when Barcode Vauxhall would be rammed solid, he often playing with pal Pagano, also pepper Pier's playing portfolio. More recently, with the sad loss of Steve leaving Salvation struggling to find its feet, Pier has put his energies into his mile high career along with the new(ish) love in his life, meaning that he is rarely here in London, rather either 30,000 feet up in the air, or over in Moscow, while gigs internationally remain a feature. But the big & latest news is his organisational involvement with Salvation Global, the powers that be looking to Pier to steer the ship out of its struggling stretch, he having been at the centre of hugely sucessfull parties in Antwerp & Paris during December last year and with more to come in 2013 we are sure.
However, his associations with Matinee continue and when commitments allow, he plays for the brand here in London, the return of the brand to the capitals clubbing circuit in January last year seeing Pier as part of the line-up, while he was back in September for the Spanish super club's "Utopia" event at Fire, his progressive style of sound intermixed with the occasional vocal & uplifting house neatly balancing the beats scales of his tech infused Matinee music makers. And with his hectic schedule securing a space for the latest Matinee meet, Pier a welcome inclusion on the "Pervert" player list, we reckon he is set to steal the show, despite the likes of Javier Medina & Pagano playing, his devoted podcast a good indication come vindication of our prediction, so one well worth listening to by heading to direct link http://piermorrocco.podomatic.com/entry/2013-01-26T04_45_56-08_00. However, as good at the "Pervert" production is, we still look back on Pier's days with Salvation with fondness, his podcast page propelling three full length compilations, his "South African Mix" from 2009 one of our favourites (partly for obvious reasons) as it is so representative of the more uplifting & vocal side to his sets, the "Icing On the Christmas Cake" offering right up there too. But with devotions to clubs A:M, Revolver, TTD & PSP, along with his own inspired incarnations such as "Last Minute Ibiza"  & "Anthems For Summer" you have plenty to choose from in sinking into the splendid progressive come uplifting musical world of Mr Morrocco, a trip to http://piermorrocco.podomatic.com/ allowing you to choose your own favourite from the fourteen on offer.
So, podcasts aside, next Saturday is an outstanding opportunity for you to witness the wonder of this mile high music man at work, while if like us, your commitments mean you will be missing out on "Pervert", fear not, as you can sink into his superb sounds this very night when he plays alongside D.J. pal Brent Nicholls at new Soho meeting spot, Manbar , while if you are in Milan, watch out for him featuring at The Farm. Failing all those, with his services still very much in demand, you will certainly catch the seasoned pro that is Pier Morrocco somewhere on the global clubbing circuit sometime very soon, while keep peeled right here for more news on his Salvation steership . (DISCO MATT)
After a break of just over five months, Matinee makes its mark on the capitals clubbing circuit once again with its "Pervert – The Beauty Of Darkness" themed event, a host of stars from the international scene landing on London as the brand prepares to storm into 2013, bigger & better than before, we delving into the detail, propelling the P.R. & giving our preview position on this potentially prolific party.
Like shopping in the supermarket which is brimming with brands covering every kind of foodstuff, the capitals clubbing circuit has its own bounty to boast, the list of clubs both past & present engulfing and extensive, whether north, south, east, west or central, while we could name enough to cram full a catalogue. Yet, like the cream in a traditional bottle of milk, there are certain clubs & brands that float to the top, past parties in this bracket including Crash, Action, Factor 25 & DTPM, while ones that are still surviving or relatively new to the circuit, extending to cream of the crop clubs Beyond,  Orange, Room Service & WAR. However, what all these examples have in common, is that they are what we would call, home-grown brands, ones born in London and very much about London, while in the case of Beyond and (to a lesser degree) Room Service, they have made an impact internationally, although when we look to the so called cream of the clubbing block, there are a handful of international clubs that have made their mark on the capital, SuperMartXe was one, while its stunning successor, WE Party, is a prolific other, the Spanish more than any other of our continental cousins, having viewed London as a rich playing field for their forays. But wait a moment we hear you cry, there is one name missing from that list, a Spanish super club that has been cutting a stride right across the world for the combined amount of years of its compatriots and was part of the first wave of what was affectionately called the Spanish Armada invasion of London.
Naturally we are talking about Matinee, the brilliant brand that has been spreading its rays of sunshine on the global clubbing scene for well over ten years from its base in Barcelona, touching virtually every continent with its captivating club events, while it is the driving force behind the now colossal Circuit Festival which takes place each August. And, during its time, Matinee has attracted the crème of the Spanish D.J./Producer crop, names such as Taito Tikaro, G Martin, J Louis,  Jordi Lights & Hugo Sanchez, some of which have since switched ship, while Mr Tikaro remains, without doubt, the brands biggest star, headlining scores of events both home & abroad, his name inextricably linked with the now famous La-Leche parties, not least in Paris, where he will star in the first 2013 outing on Easter Sunday. But the names connected with Matinee also extend to vocal divas, Rebeka Brown & Vanessa Klein two of the biggest and who have recording scores of tracks, many with the aforementioned D.J.'s/Producers, while also starring in Matinee shows across the length & breadth of the brands significant schedule. Indeed, Matinee continues to move with the times & the trends, having recently propelled a D.J./Producer whose music genre would not normally be associated with the style of this super club, yet he is firmly in the Matinee World Tour spotlight and will be next Saturday when this brilliant brand lands on London for its "Pervert" party.
But before we focus on this latest frolic, let's take a whistle-stop tour of our own, through Matinee's history of compelling clubbers on the capitals circuit, 2006 the first time it landed on London's scene shores, dazzling us & a roadblock turnout with an absolutely pulsating party at Area in Vauxhall, a short sequence from this brilliant base following. However, the then promoter, Oliver Mohns along with his artistic director, Logan Schmitz, saw an opportunity to massively increase the staging & spectacle of this Spanish super club in London, a switch from Saturday to Sunday and across to Fabric in Farringdon producing some of the most eye catching & iconic parties in its time, "Knockout" particularly memorable, not least for the massive boxing ring imported & taking centre stage (literally) on the main dancefloor. That said, the Sunday winds soon stalled in Matinee's sails, meaning it was all change again, a move back to what would prove at the lion's den for this dance delectation, Vauxhall, plus a second switch of days back to Saturday's, pitting it against The Orange Group, which would ultimately prove its demise. The Colloseum nevertheless scored a string of successes for Oliver, while a split from his co-promoter Logan Schmitz saw SuperMartXe enter the fray, which, coupled with extended Beyond parties & other Orange Group offerings, would knock Matinee right off its popularity perch, even a move to the hi-tech venue, Cable in London Bridge only serving to sink a further nail into its coffin.
Then the final straw that broke the Oliver Mohns back, was the announcement on NYD 2010 that Matinee had decided to award the London franchise to Logan, although the euphoria the man of the moment Mr Schmitz was soaked in would be short lived, as six months on the scene is a long time & the winds of change saw The Orange Group deal further fateful blows to Matinee meaning that by 2011, it had retreated its armada away from London's shores. So, isn't it interesting and ironic that the very same group that seemingly masterminded its demise, announced early in 2012 that Matinee would return to London under their steership, one that received a mixed reaction at best, while some like us, looked on the Spanish brands decisions as nothing short of suspicious, although we were hearted by the possible prospect that Matinee would return to its original host home, the amazing Area. But that pie in the sky dream of ours was short lived , as the first foray would be at Fire, one we opted out of, reports coming in the venue was just not right for Matinee, the shows for which it is renowned, a shadow of their former self. So, given this, we decided to brave the second 2012 showing, the saving grace of this gathering being a scintillating set from Steve Pitron, the impropriator that was Fire playing out before our very eyes. Yet while Matinee went on to score more successes both at Brixton Electric & at Fire, it would be the Matinee vs. Beyond 12 hour extravaganza at Area in the summer that would re-engage us, our Barca buddy Javier Medina showing a superb set hand, but Mr Pitron yet again stealing the show, Matinee finishing its 2012 tour on London on a real high with the gigantic "Ghetto" gathering, also linking in with Beyond at Area.
So, given our remarks about the marriage of Matinee with the venue that is Fire, it will come as no surprise that we are depressingly disappointed with the decision to house the first foray of 2013 in this arched arena, the ceiling height just one of many restrictions that, in our view, make Fire a small size glove that simply doesn't fit the massive Matinee hand. That said, with the brand having decided to go "…dark & dirty…" (the London promotions teams words not ours), maybe Fire does fit Matinee like a glove, this meant in a positive way given the theme of the party, the dark & secluded spaces of the venue perfect for the portrayal of this "Pervert – The Beauty Of Darkness" event. Indeed, delving deep into the promotional team PR, these snippets suggest that the Matinee magic may well manifest itself magnificently, not least that their plans ask us to "…get dark & dirty with the planet's biggest gay clubbing brand, as it gets bigger and better for 2013 with spectacular new themes and world class production direct from Spain…", adding "…we are set to transform the main room with never-before-seen effects on a specially installed stage, Matinee Spain & Elektra Paris create 'The Beauty of Darkness' with a stage performance of your wildest dreams, packed full of the hottest perverted dancers…". And all this is possibly plausible given the fact that the marvellous Mauricio Ortiz is back at the helm of the Matinee London team, this capable chap having been the right hand man to Logan Schmitz during those spectacular SuperMartXe seasons, who has steered a successful string of CasaLatina parties and was a breath of fresh air to Beyond recently too. So, we have every confidence that he will deliver on those PR proposals for "Pervert", the P.A. addition of Vanesa Klein to proceedings adding foundation to our faith in this foray, despite that niggling doubt in our minds over Fire, Matinee Spain nevertheless weighing in wonderfully with this dynamic diva, whose vocals helped Taito Tikaro's towering track, "My World" storm into our top ten chart of 2012
That neatly moves onto our delving deep into the dark that is the D.J. line-up, we once again dejected that Taito Tikaro will not be making a trip to London to represent the brand, this despite appearances at virtually every other destination in the Matinee World Tour, while being a major feature of parties in the clubs home country. However, we are graciously gratified that Javier Medina will be the one flying the Matinee Spain flag at "Pervert", although this is one of a number of indications that the music policy of the London incarnation is very much more tribal & tech than uplifting, vocal  & euphoric. Indeed, with our Italian stallion Pagano a late entry into the line-up, along with London stars that include Lee Yeomans, Massimo Paramour & D'Johnny, for those of you familiar with their musical genre styles, the words uplifting & vocal hardly come into their playlist equation, the saving grace on this occasion not Steve Pitron, but Pier Morrocco, who we hope will feature in the main room rather than mirrorarch proceedings. Yet, we are ever hopeful that selections come close to the wonderful "Perfect World", Pagano's track neatly remixed here by Ralphi Rosario, although we suspect Javier Medina's remix, featured in the video a little later, will be closer to the mark.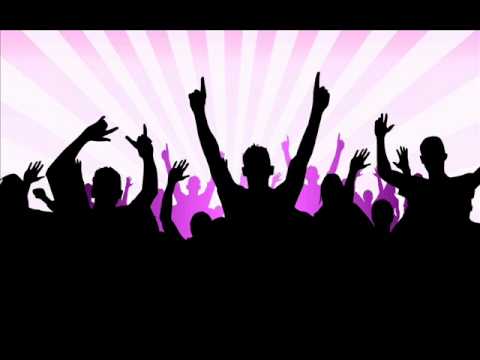 So why are we casting doubt over the shift in music policy?, well while we have to acknowledge that Europe has turned more tribal, our love for Matinee has always been manifested in the uplifting, vocal & euphoric sounds it was always well known for, while a trip to http://orangenation.podomatic.com/entry/index/2013-01-10T04_42_31-08_00 will give you a flavour of what we are talking about and what to expect at "Pervert" next Saturday, perhaps a soundtrack that suits the dark & dirty direction the brand is digging itself into. However, more light relief will surely come in the form of Doug Silva & Fabio Luigi, who will be masterminding the music in Fire's little lounge space, a room that, hands down does it the most for us and by a country mile, even over our spot next to the D.J. booth in the mirorarch.
Now, with just over a week to go, it seems appropriate to move to the event detail, Matinee "Pervert" taking place next Saturday (2nd February) at Fire in Vauxhall,  advance tickets very much the way to go, as we expect this to be a roadblock rendition, that on top of being the first full-on foray at Fire since Orange on NYD. But if you are thinking early birds, then think again, as this £10 offer expired last Friday, although fear not, as £15 advance ones are still very much up for grabs by  heading to Soho outlets Prowler, Clone Zone (both shops), Fifty Dean, Ku-Bar (Frith & Lisle St's) and Rupert St, as well as at all Orange Nation events between now & then (just ask at the bar). But if you prefer the convenience of going online, then head to http://orangenation.co.uk/events/matinee-pervert/ and click on the "buy tickets" option, while should you wish to pay on the door, then be warned to expect to pay more. Then, for those of you that really want to indulge, why not go the whole hog and book a VIP table, the deals as follows; from £250 for 5-7 people (including entry – one bottle of spirit, one bottle of bubbly, cake, balloons, VIP area overseeing the main floor & queue jump), or from £375 for 8-10 people (including entry- 2 bottles of spirit, one bottle of bubbly, cake, balloons, VIP area overseeing the main floor & queue jump), enquires to be directed to 02078206752 or 07789996378 where further details including the minimum 25% deposit will be advised. Plus, with hosts JJ Clark & Alfonso Cinique looking after your every whim, there is much to marvel at with this Matinee meet, not least that we know the team a truly excited to have a massive Saturday party in Fire's main room, mirrorarch and lounge, more detail up on the events page at http://facebook.com/events/122467604587638/, while this is a flavour of what to expect from "Pervert" next Saturday, of course overlooking the shots used from the vs. Beyond bash at Area!!!!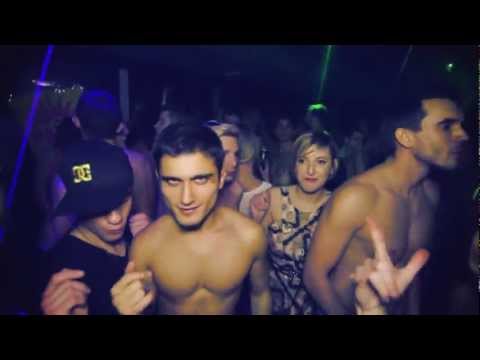 So, does Matinee get our thumbs up, well in some ways yes, others no, so perhaps a horizontal thumb rather than a vertical one, although we are certain sure it will be a stunning success, we sadly unable to attend as prior commitments will find us partying with Propaganda at Red & Blue in Antwerp. However, as this Matinee "Pervert" is sure to be one of THE places to be & be seen on the scene next Saturday, we reckon that you should more than consider to "Go There! Be There! (DISCO MATT)
While the untimely passing of its promoter came as a shock to all, it comes as no real shock that Steve Elliott's successor was announced as one Oliver Mohns, DM delving into the detail of this announcement, as well as plans this old hands at the promotions game has in store for this brilliant brand, along with details of the first two events Mr Mohns will be masterminding, but not before we pay our own personal yet belated  tribute to the much missed Mr Elliott.
Having had our own hands full with ongoing health issues, we have nevertheless have been very remiss in only now getting round to reporting on the untimely & premature passing of one of the true gentle giants of the global clubbing circuit, the shocking & sad news that Salvation's prolific promoter Steve Elliott was lost, broken to us back on Friday 30th March while we were doing what he always did best, clubbing & socialising with friends & familiar faces. And while tons of tributes poured in at the time from right around the world, we were (and to be honest still are) in such shock over his passing, that we have, until now, been unable to put proverbial pen to paper. Indeed, due to insular issues, we even missed the tribute event to Steve, which took place at Salvation London's hallowed turf of a home, Cafe De Paris, one which (we are told) was packed the rafters with revellers in remembrance of this much revered man. And it was quite fitting that the party was titled "The Show Must Go On", as knowing Steve as we did, that would be exactly what he would have wanted to see and we are also certain sure that he would be equally pleased that the reigns of the colossal clubbing legacy he has left behind, be passed onto his very close & dear friend Oliver Mohns, a prolific promoter in his own right, who has been inextricably linked to the brand since its early days, having represented & D.J.'d for Salvation both here in London & on the global stage that this club has played to.
But before we look to the future of Salvation in Oliver's hands, we want to take the opportunity of sharing our own tribute to Steve through a sequence of sentences reflective of the times we spent by his side & savouring the splendour of , not just Salvation, but other ventures in his hands. Having hit the clubbing trail of a number of years, it was only in 2008 that we got to know Steve, our fledging club reviews having thrusted us into the scene spotlight, Mr Elliott being THE first promoter to not only welcome us with open arms, but treat us effectively as clubland royalty, his generosity knowing no bounds & his hospitality equally exceptional. From Salvation soiree's here in London at The Hippodrome & Koko, we also adored every moment of the meet when we, along with Salvation tour, hit Berlin in October 2010, Steve once again proving the prolific promoter & heavenly host that we had come to know & be-friend, while we were only too pleased to offer our full support to other ventures of his, which included both "Famous" & "Scandal". But away from his promoting duties, we were also very privileged to spent stints socialising with the enigmatic & engaging individual, Barcode Vauxhall being a regular haunt whenever he travelled up to London from his west country home and, as fond the memories of seeing this magnificent man in action at Salvation will remain in our minds, it is those handful of times we were drinking, laughing & dancing by his side at Barcode which we will treasure the most. So, it may be severely belated, but this is our brief personaltribute to Steve who is sorely missed by us & many many more people for sure.
So, with the Salvation show going on, Steve's successor Oliver Mohns will be, this coming Sunday (8th July) be in the promotional driving seat for his first ever event for the brand, although as we have already hinted, he is an old (and we should say a successful one at that) hand at the promotions game, having been responsible for bringing Spanish superclub Matinee to London back in 2006 & steer it through four subsequent seasons of its own success, while he has also held the helm at afterhours club A:M, brought his own brand Matador to the fore and will be the first to admit that he still adores & craves for the promotions game. However, Oliver is also an accomplished D.J./producer who, like Salvation, has played the world stage, Mr Mohns having touched on all corners of the globe from behind the decks, his recent D.J. career having added the likes of Brazil & Mexico to a long list of European, African, Australian & Asian destinations that litter his considerable C.V., the contacts he has collected & connected with during this time, pretty much unrivalled by anyone we know. So, with a set of credentials that speak considerable volumes, that and the fact that he was so close to Steve, we concur with many, that Salvation is certainly in safe hands and with the upcoming "World Pride" event, Oliver will not only be looking to continue the success story that is Salvation left to him by Steve, but to stamp his own mark on the brilliant brand.
Oliver, who cheekily calls his succession as "Salvation 2.0",  has revealed that his plans for the brand, some which will manifest themselves this Sunday, include "…expanding and enhancing the current brand, bringing it straight up to date with modern clubbing goals & expectations while still remaining true to its roots…" that wealth of international & clubbing connections we have deluded to seeing him "…continue with the current Salvation all star D.J.'s,  like Pier Morocco, Miswhite , Paul Coals, but will now include big name international DJs to the list. Salvation will also be open to unprecedented international growth…" Oliver very much building on the sound blocks that Steve Elliot built for the brand, but propelling the Salvation party experience to an even broader global audience. In addition, he is keen to follow the direction Steve pointed Salvation here in London, not only continuing to cement the connection with Cafe De Paris, but to also to "… transform the seductive and exclusive Salvation VIP room into the 'Boys Boudoir' which will be a small club within in a club and hosted by some of the scenes best known club and web brands…" Gigolo sure to play its part as it did in the last two Salvation soiree's here in the capital. Oliver is also at pains to stress that with the deployment of "…popular door hosts and the cream of London's gay scene DJs., Salvation 2.0 is an upgrade to the original Salvation with the aim of making the club an accessible yet game changing club brand once again…" confirming that it will "… return to London as a bimonthly t'dance at its ancestral home…".
And so this Sunday (8th July) marks the first event on the new era of Salvation (2.0 if you like) as Oliver presents "World Pride" to the capitals clubbing circuit,  those plans of Oliver's not only manifesting themselves in the D.J. line-up, Pier Morrocco, Paul Coals & MisWhite (our lovely Emma) fyling the regular Salvation D.J. flag, but Mr Mohns will welcome to the decks, Belgian based pint sized powerhouse Andrei Stan, who brings a clubbing repertoire that includes residency's at the famous La Demence in Brussels, Splash in Rome  & Nation in Mexico, while London is also a familiar playing ground, Andrei have played here for Matador, Revolver & A:M on many occasions, added to which he has additional residencies back in Brussels to add to all these. And his uplifting energetic & euphoric style of sound will suit Salvation superbly, very much dovetailing in with Pier, Paul & Emma, as well as Oliver who will be taking his turn too, terrifically, while with Salvation's own creative director Raul Gonzales & his RG couture team panning some spectacular stage showings, added to which, the Cafe de Paris VIP Area will be once again become a guest POP up club this time in the hands both Gaydar & Room Service, along with a pack of porn-stars in the newly named "Boys Boudoir" which we are told will be complete with lush double beds and, plenty more to pander to your every need, the music in the hands of our own Italian bello, Alessandro Londra. But it doesn't stop there, oh no, as Oliver has also brought back the infamous & fabulous "PSP" (post Salvation party), which will be hosted by Lo-Profile on Soho's Wardour Street, Pier Morrocco being joined by Milano man Alessandro Maragoni, residencies at the city's "Hero" & "Barbarella" clubs having propelled him there, while this will be his first foray in London, but judging by what we have seen & heard, it won't be his last!
So what of the detail of both Salvation & PSP?, Well, to recap, the former's "World Pride" event takes place this coming Sunday (8th July) at Cafe De Paris, doors opening at 5 p.m. and the club running through to a planned 1 a.m. finish, advance tickets on sale both online at http://gaypartix.com/parties/LONDON/SalvationN/ and via Soho outlet Prowler & venues Rupert St &
Profile, priced at £15 (booking fees apply) while you will be able to pay on the door but expect to pay more. As for PSP, again to recap, it takes place at Lo-Profile, just a hop skip & jump away from Cafe De Paris, kicking off from midnight on Sunday (or as we prefer to call it, aero o'clock Monday), running through till 3 a.m. entry £10 on the door or £6 with a wristband which can be purchased either at Profile or at Salvation itself, further info on PSP available at http://facebook.com/events/109395312537433/, while a trip to Salvation's page at http://facebook.com/salvationuk should fill in any gaps we have left. And while we may have announced our supposed summer sabbatical, there could be every chance that we make a flying visit to both events, if only to lend our support to Oliver, as we always did to Steve & in so doing, finally pay tribute to Mr Elliott's passing by celebrating the capable & safe hands in which this brilliant brand has found itself in. (DISCO MATT)

After a year cutting a significant stride on the global clubbing circuit, the superb Salvation returns to its spiritual home, London's Café De Paris, with a prolific party that will surely dazzle & delight, Disco Matt delving into all the detail of this dynamic draw,  including podcast page links & much much more right here, right now
Oh times they have changed on the capitals clubbing scene, Sunday afternoon/evening clubbing having, like the merry-go-round on a funfair, come & gone before our very eyes, the trends towards this so called "t-dance" slot waxed and waned over the years, recent attempts to rekindle the penchant for these party pitches falling on relatively deaf ears, T.T.D. just one example of what could so easily have been but never was. However, with the history books crammed with clubs making this sacred Sunday slot their playing ground,  including greats such as D.T.P.M. & Factor 25, there is no doubting the dancing devotee's draw to this day in the diary. But while many have tried & some have succeeded superbly, in reality there is only one name in our prolific picture frame when it comes to t-dancing on a Sunday, Salvation the king, the queen, the prince, the jack & even the ace of the clubbing pack of cards, historical home Café De Paris part of that perfect package that made this brilliant brand the sumptuously spectacular & stand-out Sunday session that it became. Indeed, over the years Salvation has also played its joker card on New Year's Day on many occasions, again proving that it still has the dynamic draw it had way back when, this coming Sunday (1st January) looking set to prove that point once more.
So, Salvation is back on New Year's Day and back to its spiritual soiree home, Café De Paris in central London, the glamour, the opulence & the sophistication that is every inch this brilliant brand and, for us, shows Salvation at its best, this following a resplendent return back in November for the clubs 13th Anniversary, which by all accounts (sadly we were missing in injury action) was a sell-out sensation, putting Salvation firmly back on the clubbing calendar map of meets. And it is on the back of this return that promoter Steve Elliot & his terrific team have decided that they want to share all that Salvation style & sophistication with us once again, claiming their rightful place under the New Year's Day spotlight, as they have done on so many occasions in the past, Mr Elliot exclaiming that "…if disused cinemas or cramped railway arches send a shiver down your spine, then pull on your snow boots, head up to Leicester Square and step into our winter wonderland…" Salvation shrugging off the pretender to its NYD t-dance crown which unashamed bravery, Steve adding, "…who wouldn't want to ring in the Olympic New Year 2012 in style and at the most exclusive party of the season to boot, London's brightest & best…", Salvation once again determined to strike with its soiree splendour in scintillating style.
With that prolific picture painted, what is actually on offer at this Salvation NYD?, Well first & foremost, the crafty & cheeky Mr Elliot is keeping much of the plans under wraps, although Café De Paris as a venue speaks volumes in terms of those words, style, sophistication, opulence & elegance that, if you have not been there before, will hit you from the moment you step through those doors. And we cannot wait to swish down that double staircase once again, without doubt the most exciting entrance to a club we know. That aside, Steve is sure to pull out all the stops on production & effects and given the incredible effort thrown into parties, not just here in London, but right around the world (and we are taking global folks), Salvation having touched on destinations during 2011 that include places near such as Paris, Rome, Amsterdam & Athens, or as far as Australia, South Africa, & Brazil. But 2012 is very much the focus this time round and, given Steve's reference to The Olympics, we are surmising that this will come into play somewhere within the production, while the "Winter Wonderland" element will also give a clue towards the dynamic decor that is sure to play a part in proceedings, Raul Gonzales's delectable dancers & displays a big feature of this fabulous frolic, added to which the meaty men for Manhunt will be adding the extra eye-candy that any party of this nature needs, Steve cementing our thoughts by saying "…come revel in dazzling dance shows, stunning visual performances, top DJs, state of the art sound, lighting & effects, plus London's sexiest men, all to make sure your New Year gets off to a big bang!…".
Now if that isn't enough to convince you, then the music definitely should, as Salvation serves up one of the tastiest tight knit teams we know, Steve drawing on the skilful strings of his dream D.J. residents in the form of Oliver M, Pier Morrocco, Paul Coals and (no Salvation party would be the same without her) our very own foxy female Miswhite, each one playing their part in pumping out uplifting, euphoric & energetic house music for which Salvation & any decent t-dance should be crammed full with, so euro & Spanish beats will be pushed aside in favour of hands in the air dance delectations that will surely lift the roof of Café De Paris on Sunday. But don't just take our word for it, as two of Salvation's star turns have laid down compilations in celebration of this NYD delectation, Oliver M first up with his aptly named "A Year Of Dance", this 107 minute marvel kicking off with the truly tremendous "Bitch Lady" followed by "Pressure", both setting the scene for a prolific podcast reflecting the tons of tunes Oliver has been treating Salvation audiences to around the world during 2011. And we find a D.J. right back at the top of his game too, Oliver having put his club promoting activities to one side, concentrating on his D.J.'ing which has borne considerable fruit, Brazil, Mexico & even the USA on the cards for 2012, while appearances for La Demence & a plethora of parties in his homeland Germany have littered his diary this year. So, his podcast, one which has raced up clubbing website SeenQueen's download chart is well worth grabbing at http://soundcloud.com/ldnbear/salvation-nyd-2012-a-year-of,
However, our second Salvation pick had to go to Miswhite, our Emma pulling out a corker of a compilation which, just like its producer, is a podcast packed with excitement & energy and give a huge hint of what to expect from this pint sized powerhouse on NYD, so is an essential listen ahead of Sunday by going to http://miswhite.podomatic.com/. Then, of course, there is Pier Morrocco, a D.J. that has never failed to impress us on all fronts and continues to cut a significant stride with Salvation now, just as he did in those halcyon fe De Paris days 10/12/13 years ago, although these days, he balances D.J.'ing with a hectic mile high club career, that along with regular trips across to Moscow, all meaning that we are still waiting for a Salvation devotion from him, but a superb selection of his spinning sounds can be found at his podcast page via http://piermorrocco.podomatic.com/. But if all that wasn't enough, the social soiree splendour, Gigolo, will be part of proceedings too, looking after the VIP room (more on that in an Extra Bites post) and bringing with them the truly towering talent that is Zach Burns, the man that moved us magnificently when the brand launched earlier this year & has since proven the jewel in the Gigolo crown, very much stealing the show at the clubs "Cumback" event earlier this month. So it comes as no surprise that he has pressed a podcast for the occasion and one which, yet again, makes our decision of which to include in our 2011 top ten chart such a difficult one, a listen at http://soundcloud.com/djzachburns/dj-zach-burns-gigolo-salvation, letting you into the saucy & sexy disco dance sounds world that will be the Gigolo VIP room in his masterful musical hands at Salvation on Sunday and a set you won't want to miss.
So now you are convinced surely??!!, meaning all that's left for us to do is run down on the detail, this Salvation New Year's Day Spectacular taking place this Sunday (1st January 2012) at Café De Paris on Coventry St in the heart of London's West End (closest tube Piccadilly Circus), doors opening from 6 p.m. & the clubbing running through to a planned 1 a.m. finish. Now, with the early bird tickets sold out, the £15 advance tickets are selling pretty quickly, meaning a visit to http://gaypartix.com/parties/LONDON/Salvation/index.htm should be sooner rather than later, although should you prefer to pick one up in person, then Soho's Prowler store is the exclusive destination to head for. But for those that really want to splash out & be treated just that little bit more specially, the VIP option for just £5 more at an incredibly reasonable £20 is well worth considering, not least that this gives you fast-track entry, free coatcheck & access to that Gigolo "Spunktastic" Salvation VIP room/balcony. Then add in the hugely handsome host that is Alex Londres, one of Brazil's biggest & best performers and you are guaranteed one of the warmest welcomes in the world, not forgetting the opportunity to embrace that elegant entrance down the two tiered Salvation staircase that cannot be beaten, more details on this exceptional event available at http://salvation-london.com.
With nothing more to add, we leave the final flurry of whimsical words to Salvation's Steve, who say's "…come and join the biggest London Circuit Party that spread the music of Salvation in over 60 countries around the world and swing from the icy chandelier this New Year's Day…" as we will be, so in doing so, if you see us, come say hi, that along with making sure you "Go There! Be There! (DISCO MATT)   

When you look at the wealth of wonderful clubs that have graced the capitals circuit, it has certainly been seen as a rich playing field for some of the biggest names in the business, worldwide brands such as Matinee, SuperMartXe & WE having made London as much a home as back in Spain, while we have our own giants in the form of Beyond, DTPM & Trade, who, like their Spanish contenders, have exported their prolific parties to all corners of the globe. However, in an ever changing landscape here in London, times move very quickly and clubs do come & go, some with alarming regularity, even these huge players not immune to the sometimes fickle nature of the capitals clubbers, DTPM a perfect example, having dominated the Sunday scene for so long, suddenly stopped, virtually without notice, although was back for a brief run just a couple of years ago, although has once again tucked itself under its duvet cover for another period of hibernation. But, having picked on this select six, we should really be making it seven, as there is another brand that has earned its place among this elite, a brand like DTPM that was part & parcel of the Sunday scene in London for so long, but like its counterpart, fell off the regular radar in the capital a while back, but still engenders plenty of excitement & interest whenever it holds an event, this Sunday being no exception.
There is no doubt that Salvation is one of the most well known clubbing brands on the planet, not least due to its impressive & continuing international exposure, the club having thrown parties as close to the capital as Paris & Berlin or as far away as Cape Town & Sydney, although while Salvation's true success currently sits around the globe, it is London that is & will always remain its historical & nostalgic home. And having launched back in 1998, the brand enjoyed just under a decade of halcyon days cutting a significant stride across the capitals clubbing circuit, but like all great success stories & magnificent marriages, Salvation's sustainability as a captivating concept, along with its promotional partnership, hit turbulent times, a bitter argument seeing the club splinter into two off-shot operations, this in itself condemning the brand to a hop scotch schedule across venues, its original home out of the picture, while places like The Hippadrome, The Bloomsbury Ballrooms &, more latterly, Koko in Camden playing host to its haphazard happenings. However, for Salvation purists, the only place it should play out, as it did for so many yardstick years, is Cafe De Paris and as it marks thirteen years of eventing excellence, it is to this hollowed turf that promoter Steve Elliot & his team return, one which will no doubt rekindle all the fond memories from those halcyon days, also proving a homecoming well worth waiting for.
So, getting our teeth straight into the detail, what can you expect from this Salvation 13th Anniversary this Sunday 13th November? Well, firstly they couldn't have timed it better, turning thirteen on the thirteenth is pretty momentous in itself, although with historic home Cafe De Paris as the icing on the birthday cake, the filling is pretty substantial & yummy, the music doing much of the talking as three of the clubs favourite & most popular resident D.J.'s look to shine under the spotlight, MisWhite kicking proceedings off, she also in birthday celebratory mood which will surely show in the energetic, enthusiastic & euphoric set style that she has become renowned, this pint sized powerhouse (& our original foxy female) sure to thrill with tons of terrific hands in the air house heavenly tunes, a listen to her last compilation, "Work It" (out at http://miswhite.podomatic.com/) giving you a good idea of what to expect.  Then there is Pier Morrocco, a supremely talented D.J. that has delighted us on scores of occasions over the years, whether at A.M. or Action, Matinee or Trade, although being one of the Salvation original's it is perhaps this club where most of our fond memories & terrific times lie. But with his international experience standing him in good stead, Pier also represents Salvation abroad & has played in those Paris, Berlin, Cape Town & Sydney destinations among many more, so his is one performance you will definitely not want to miss, while you can warm up for his set by selecting some of his sounds via his podcast page at http://piermorrocco.podomatic.com/. Third of the quartet is Howard Turner, a relative unknown to Salvation followers, although with a D.J.'ing career that spans over 15 years, he comes with no shortage of experience, while keeping a pace with the trends, his sets very much manufactured with the latest technology allowing him to "…make my sets even more interesting by adding vocals & loops, as well as remixing tracks on the fly…". And to mark his appearance, Howard has laid down a compilation to celebrate Salvation's 13th anniversary, a podcast packed with electronic inspired grooves & beats, so well worth a listen at http://howardturner.podomatic.com/.
However, the Salvation celebration musical show could not be complete without the inclusion of one Oliver M, a D.J./Producer & club promoter who has hardly been out of the headlines in recent months & years, a solid career base behind the decks seeing him play across most parts of the planet, at the same time notching up scores of associations with the music & clubbing industry contacts & players allowing him to jump feet first into promoting. Having been responsible for the success of Matinee in London, despite the unfortunate end to his connections with the brand, he braved it with Matador & then moved into the lion's den that became A:M, Oliver's appetite for club promoting as ravenous now as it was at the height of his Matinee moments. But, wisely, he is currently submerged into his comfort zone which is D.J.'ing and the fruits of his hard working labour in recent months are seeing him play week in week out across Europe as well as back here in the capital, trips to Brazil, Mexico, & even The States on the cards, while brands such as La Demence, GreenKomn & Sexy, the latter two in his homeland Germany, while Paris based Walk Group is also a strong feature of his appearances, particularly of late. That said, Oliver's involvement with Salvation stretches back a number of years and, like Pier Morrocco, Mr Mohns represents the brand across the world, so it comes as no surprise that promoter Steve Elliot has called upon Oliver's services for this special celebration, and one we know he is very much looking forward to, having laid down a pumping podcast to mark the occasion which has already seen close on 3500 downloads, so one worth grabbing now at http://djoliverm.podomatic.com/, while his set on Sunday should be a scorcher as he is most definitely back in the D.J.'ing groove.
With the music sorted, what else can you expect from this anniversary outing?, Well, we are sure that the team have plenty of surprises in store, although in true Steve style, Mr Elliot has kept most if not all of them under his hat, although we do know that dance & stage show choreographer Raul Gonzales has plenty in store for this Salvation spectacle, while all Steve has told us is to "…be prepared to make history once again…", he like many, so excited to see the brand back in its historical Cafe De Paris home. So, if you haven't already, now is the time to book your place in this so called history making event, advance "silver" £15 tickets available online at http://gaypartix.com/parties/LONDON/Salvation13/, while a trip into Clone Zone & Prowler in Soho will allow you to grab one in person, the much prized VIP "Gold" ticket passes at £20 well worth considering too, especially as they give you queue jumping entry, free cloakroom, access to the VIP balcony & an invitation to the VIP pre-party which starts at 5 p.m. o that neatly moves onto the opening detail, Cafe De Paris' doors swinging out at 6 p.m. this Sunday (13th Nov) & Salvation running through to a planned 1 a.m. finish, while we understand entry is also available on the door, the "official" afterparty our final piece of the detail ;puzzle, Orange down at Factory in Vauxhall playing host & Salvation D.J. Paul Coals playing alongside Orange main room & RAW residents.
So, need we say more, apart from pointing you to Cafe De Paris & a date with the resurrection rejoicing that will be Salvation & one which looks like being one of the parties of the year, meaning you should not miss out, rather make sure that you "Go There! Be There! (DISCO MATT)

Having just about a week ago lamenting on the wonders of park festivals passed, we find ourselves in the same boat, looking back & then looking forward as one of our favourite festivals from a good ten years makes its welcome return to the summer scene. But pushing back the clock, when Summer Rites was rocking our world, it seemed that park festivals were going from strength to strength, a whole succession of post Pride parties having been held in Brockwell, Victoria, & Finsbury park(s), while Clapham Common had also featured. And it was the Brockwell days that saw Summer Rites rise to ascendency, the first event still living in our memories, not least when we clubbed & cavorted to the Warriors sounds of Wayne G in the Brockwell park lido with close companion of the time, D.J. Chris Reardon., while the likes of Ultra Nate were performing on the main stage, oh the memories!!
Yet, as good as Summer Rites was, a tide change that saw park parties become less & less popular, not least due to a run of years when the famous British summer reared its rainy head, very much dampening festival organisers' causes, outdoors was swapped for indoors, while Pride itself ditched the park format in favour of the central London square scenario, perhaps on the strength of Soho Pride which had become the darling of the festival scene in the capital. However, with two years of success under its belt, Lovebox has spurned a resurgence in the penchant for a park party and when news hit our desks that Summer Rites was to return, we suddenly looked forward to a season full of alfresco antics, obviously crossing lots of fingers for that famed weather to hold, serving up plenty of sunshine rather than rainy Sunday's. But whilst we cannot guarantee the weather this coming Sunday (10th July), what we can promise is a party to re-emulate those halcyon Summer Rites days, with a whole host of dance tents, entertainment & everything else that goes with partying in the park.
So, what's on the Summer Rites "Remixed" table then? Well, for this "…boutique gay clubbing festival…", quite a lot actually, as the organisers have gathered some of the big name brands to support the host of locally based Shoreditch showstoppers like Gutterslut, Meat,  & Pony Step. And there are some pretty big names in the frame too, international mega club Salvation spearheading an impressive line-up of dance & entertainment tents that also includes bear brand XXL,  gender bender brilliance "Trannyshack" & the indie trendsetter, Popstarz, not to mention other supporters that include The Royal Vauxhall Tavern, represented by their night "Kimono Krush", while Shoreditch bar The Joiners Arms, along with gay boozer The George & Dragon lend their support to the refreshment tents & stands, as well as having their own spaces to flaunt their entertainment wares. But the involvement doesn't stop there as Shoreditch's finest & most talked about club of the moment, East Bloc, will play an intrinsic part in proceedings, while Century Club's "Sunday Happy Day" will lend a helping hand, this on top of a special "Bootyliicious" bus that should prove a real draw.
But, before we drill down on some of the detail, here's a message from our sponsors, or more appropriately the organisers who say about Summer Rites "Remxied", "…This is a festival orchestrated by the creators of the authentic gay alternative festival, Summer Rites, and the iconic street party, Soho Pride. Both have kept the London gay community grooving & moving for the last two decades & now the gang are digging deeper for a big balsy summer smash…", the further adding, "…set in Shoreditch between Old Street, Islington & in part of the historic East End of London, where fashion, music & art combine, it will be right at the heart of a place which is recognised as London's most vibrant district. The festival will feature dance arenas, an open stage, a boogie bus, multiple bars and much more…", they concluding that "…form the intimacy yet frivolity of Shoreditch park from midday to 10 p.m., the party doesn't stop as "Encore" the official Summer Rites afterparty will continue from 10 p.m. to late in a nearby warehouse…".
Now that gives you a flavour of what to expect, but what about the detail between the lines? Well, first & foremost, Salvation will be hosting that main open stage, the club showing how it's done with the kind of spectacular production  for which they have become famous for. And promoter Steve Elliot together with his terrific team, will be drawing on the dance direction of Raul Gonzalez who will turn out a truck load of performers, artists, acrobats & the like, to compliment the delectable D.J. line up that includes stars covering the clubs 13 year history, Luke Hope, Pier Morrocco, Miswhite & Paul Coals, along with Elliot J Brown & Howard Turner. But it doesn't stop there as, prolific P.A. (in our view, the best in the business) Peyton will be centre staging the performances, while Andromeda & the Twisted Dreams dance troupe will also feature. However, Trannyshack will also get their main stage say, with the best in worldwide drag artists & off-beat/unusual shows, a D.J. line-up to delight that will include gender benders Tasty Tim, Munroe Bergdorf & Lady Lloyd, along with Trannyshack queen, The very Miss Dusty O, who will be performing a rare live show that simply cannot be missed.
Main stage aside, the other highlights for us look like being the East Bloc tent, where the wayout & whacky Gutterslut will feature, along with Tom Stephan's magnificent monthly meet, Meat, which will no doubt be riding on a wave crest after their party just hours before. With D.J. stars including Per Q.X.  Nic Fisher & Miss MC Crystal flying the Gutterslut flag, while Meat main man Tom Stephan will play an exclusive set alongside East Bloc residents James Phillips & Borja Penna, while the likes of A Man To Pet, Miss Krystilina, Amber Swallows & Ma Butcher will beef up the bravado, all meaning this should prove a dynamic draw. But the boogie bus, hosted by Bootylicious, just has to be sampled, while XXL will definitely have their bear say, although we hope not to hear the phrase of last weekend in there, "I Want My Porridge!", although we are sure there will be no shortage of bears looking for their goldilocks. However, with so much else on offer, the variety & choice couldn't be better and very much reflects just how vibrant the Shoreditch scene has become, Summer Rites "Remixed" celebrating this scene diversity in the best possible way, meaning there is a place to lay your clubbing hat, whatever persuasion or whatever type of clubber or cavorter you are.
Right, let's cover off the detail and remind you that Summer Rites "Remixed" takes place this Sunday (10th July) at Shoreditch Park from midday till 10 p.m. This is a ticketed event, with all the £15 early bird tickets having been sold, so only advance ones priced at £20 now only available online by going to the official website. http://summer-rites.com. However, you can also purchase your entry in advance by popping into Prowler in Soho or across at Expectations on Great Eastern St in Shoreditch, while you can also pay entry on the day, but make sure you have the readies & not the plastic, as they can only accept cash payments.  Now, as for directions, visiting the website is your best option, although Shoreditch Park in is the heart of Hoxton, so your nearest tube is Old St, while a whole host of busses can take you close. And if you can't get online, you can always land on your favourite venue or outlet, who have plentiful stocks of the special Summer Rites programme brochure which, like here, tells you pretty much everything you need to know, including a map of the park & the local vicinity to save you scratching around for an A to Z. And, don't forget "Encore", the official afterparty, plus a gathering at East Bloc that will take you deep into Monday morning, all these details also available at http://eastbloc.co.uk.
So, with this brilliant boutique gay clubbing festival looking like THE place to be & be seen on the scene this Sunday, we will be there to report on & review it all, so if you spot us then come say hi, but make sure you don't miss out on what looks like being the sensation of the summer, making sure you "Go There! Be There! (DISCO MATT)

With the fourth Bank Holiday (the third in a month) right on our doorstep, we thought we would depart slightly from our usual Weekend Best Bites & Short Shouts format, by extending it right across what is actually five days of frolicking, as, if like us, your weekend looks like starting tomorrow night (Thurs 26th May). Plus, with so much on & we finding it difficult to single out Best Bites for Soho, Vauxhall & elsewhere, we thought we would run down our choice picks by the day rather than the area, the good news being that, with the recent tensions very much eased, we have re-engaged our promotion of events brought to you by The Orange Group.
So, with lots to cover lets kick off with Thursday first and two devotions that get equal exposure, the first being Jodie Harsh's Room Service which hosts the first of three SuperMartXe pre-parties, Room Service of course also hosting the second room at SMX's "Moulin Rouge" event on Saturday (28th May), but for Room Service proper, naturally being at its heavenly home Diu on Greek Street. Now, whilst this latest superb soiree will have a definite SMX theme, Jodie has pulled on the D.J. resources of a trio that have much more of a meaty feel to them, the monthly meet "Meat", of East Bloc fame, also part of Jodie's Room Service off-shoot, Downtown (more on that in a bit). And tomorrow night will see "Meat" main man Tom Stephan on the decks, along with fellow East Bloc boy Jim Warboy (probably still celebrating his birthday), while new boy on the block, Matt Bogarde (no relation to Dirk or Humphrey) will be joining the fray. With Jodie ever present along with Logan & his team of Schmitzel's, this should be yet another roadblock, so get there early folks, as doors open at 10 p.m… Plus, if you are, like us, a Room Service key holder, make sure you give it a flash as it will get you priority entry, that priced at £5 before 11 p.m. & £10 after. More info is available at http://clubroomservice.com.
Getting equal Best Bite attention is the other superb Soho social society soiree, Gigolo, which launched to amazing accolade last week and returns with another corker this. And the deal is in the title as it's a "Pop Up Disco" week, D.J. Holestar kicking proceedings off with some alternative electro disco, while scene favourite Brent Nicholls then takes over to serve up delightful dollops of nu-funk/disco & favourite floor fillers to rock host venue Lo-Profile right through till the 3 a.m. finish (yikes we have a plane to catch!). And in terms of hosting, L.a. has plenty of help this week, as Jonny Woo will be sweeping in, together with David Masters Do Rape, both taking a turn on the stage, while gorge girls Naomi & Suzana will be shimmying & shaking their booties along with those equally gorge g-go's Padraig & Sandro (time to drool!) who will be flexing their perfectly toned muscles. Plus, with David clicking his camera in all the right places, it's certainly another week when you need to dress to impress. So, Gigolo's doors open at Lo-Profile on Wardour St at 10 p.m., with entrance priced at £8 (or £4 with a Gigolo or QX ad) and for more details, go check their website at http://gigolodisco.com or search on http://shootmeup.co.uk.
So to a selection of Short Shouts and The RVT in Vauxhall have a great alternative night to the smart & stylish Soho set, as the ever entertaining David Hoyle takes an alternative look at life through the wonder of avant garde with guest Piff The Magic Dragon, & Drag Christ (you can just imagine!), while for the more conformist there is the late starting Gravity at Fire (actually into Friday but we're not counting!), The Eagle getting down & dirty with their "Triga Thursday's night, where porn flicks & porn stars are the name of the game, the three sites to visit to get more info being http://thervt.org.uk, http://fireclub.co.uk/gayparties & http://eaglelondon.com.
To Friday (27th May) & our Best Bite goes to "Society" at Lo-Profile, who entertain Logan Schmitz & SuperMartXe, for the second of SMX's pre-parties and given how popular "Society" has become, teaming up with SMX is sure to make this Soho sophisticate even busier. Plus, the D.J. duo is delectably dynamic as Profile favourite Nathan Six moves downstairs to take charge of the early session of superb Spanish influenced sounds and given the form he has been on recently, his set should prove a scorcher. Then, to add more of that SMX Euro-beat & Spanish slant is Tony English, SMX's resident D.J. who also sorts Logan's monthly podcast, so without doubt the safest hands for the most superb sounds, plus his performance at the last Society we made, was pitch perfect, Mr English seemingly coming into his own at Lo-Profile, so is sure to sock a superb set. Plus, with Logan & his Schmitzel's dusting "Society" with a healthy dose of SMX "Moulin Rouge" magic, this should prove the most stylish place to be seen on the scene for this first true weekend evening of the Spring Bank Holiday break. With doors opening at 10 p.m. & the club running till 4 a.m., check out http://loprofile.com for further details
To a selection of Short Shouts & the other big Weekend player, WE Party, get their own pre-party in also on Friday, a stone's throw away at Rupert St, Brent Nicholls on the decks, while down in Vauxhall, Onyx get all hot under the collar with their "Heatwave" party with a beachwear theme, while new scene player, The Brixton Clubhouse kick off their weekend launch with D.J. Ben Jamin & guests spinning the alfresco sound action. Check out http://rupertstreet.com, http://fireclub.co.uk/gayparties & http://thebrixtionclubhouse.com for more info.
Onwards to Saturday (28th May) & it's very much a Spanish Armada night, with both SuperMartXe & WE Party vying for your attention, we having brought you most (if not all) the detail in out special preview "Pitting Their Wits" (well worth a read at http://discomatt.com/web/2011/05/previews-pitting-their-wits-supermartxe-moulin-rouge-we-party-london-candy-saturday-28th-may-special-preview/) while SMX's "Moulin Rouge" event looks like being their most successful yet, at their new home Pulse that is. With Spanish resident AB Garcia being joined by Tony English, Per Q.X., & Jamie Hammond in the main room, while Room Service take over the second space, Kris Di Angelis & guests sorting the sounds, expect all the usual SMX spectacle, along with a special P.A. performance that is still under wraps (come on Logan, spill the beans!). As for the other detail, Pulse (1 Invicta Plaza off Southwark St., Blackfriars), is definitely one of THE places to be seen on the scene this Saturday (28th Mays), doors opening at 10.30 p.m. and the club running till 6.30 a.m. Advance  £16 tickets are still available at  http://supermartxe.clubtickets.com/gb/2011-05/28/supermartxe-london-moulin-rouge, while "hard" options can be grabbed at  Prowler, Clone Zone & Solarstation in Soho. More detail on this "Moulin Rouge" event can be found by going to http://loganpresents.com.
So what about the other, WE Party? Well, they are serving up something quite special this Saturday (28th May) at their London home, The Coronet in Elephant & Castle, this welicious "Candy" themed event bursting at the seams with the sweetest of selections musically, as one of Spain's finest, Carlos Gallardo makes a welcome return to the capital, as does prolific P.A. Peyton, the duo rolling out their latest single release, among a veritable feast of other treacle coated treats. And with a supporting cast that includes Paul Heron, Gonzalo Rivas & D'Johnny, plus that amazing WE lighting, staging & effects, "Candy" should definitely hit your sweet spots (shame we can't be there!). The WE doors open at 11 p.m. with the event running through until 6 a.m, while advance tickets at £18 (sorry all those special £10 ones have gone) are still available online at http://weparty.clubtickets.com/gb/2011-05/28/we-party-london-we-candy, while "hard" ones can be sourced from Soho outlets Prowler, Clone Zone, Solarstation & 50 (all in Soho). More info on this exceptional event can be found by going to http://wepartylondon.com.
So to a selection of Short Shouts and completing the trio of pre-parties for SuperMartXe is host venue Rupert St, with Alessandro Londra on the decks, while Lo-Profile offer some escape from all things Spanish as Brent Nicholls kicks off their Saturday night, while Mr Londra follows up. But for the way out & whacky, it's a Gutterslut weekend out east, at East Bloc to be precise, the GS crew sure to pack out the place, while down Vauxhall way, Queer Nation welcome special guest Beverley Knight to stoke up the atmosphere at this hip & happening event at Area. Check out http://rupertstreet.com, http://lorofile.com, http://myspace.com/gutterslutuk & http://patricklilley.com for respective info.
Onwards to Sunday and first & foremost, the morning will clearly be dominated by what looks like THE gathering of the whole weekend, as Beyond goes "Supersize" on us, joining forces with Barcode Vauxhall add that much needed extra capacity to this real highlight happening. So, despite our recent reports on the club (we believe quite constructive & positive), we will be throwing the full DM weight behind this historic meeting of Vauxhall minds with a special Focus post, "Bigger Is Better", covering everything you need to know & more, so watch this space for that.
In the meantime, like Saturday, we pour joint Best Bite recommends to two other parties, first "Downtown" which returns for another audacious outing at the Brixton Clubhouse in, yes, Brixton. Presented by Jodie Harsh's Room Service, along with the magnificent East end endeavour "Meat", this Sunday afternoon/evening soiree in the sun (hopefully) will see the likes of "Meat" men Tom Stephan & Kris Di Angelis fly that clubs D.J.'ing flags, while Miss Harsh herself will be spinning some sounds, along with newcomers to "Downtown", Tom Davey & Russia's hottest export, Dimitri Strigun, who steps off the go-go podium to bang out some beats. With dancefloor hosts including Munroe Bergdorf & Maria Fernanda in delectable duty, The Brixton Clubhouse team keeping the refreshments flowing in fine style, the "peepshow" theme to this outing will see it spread beyond the two outside decks into the inside too, as the sexual & seductive stage shows will draw the clamouring crowds "Downtown" to peek at the pervy & porn pumped action. So, it's all gets going at The Brixton Clubhouse from 3 p.m. this Sunday (29th May), with "Downtown" running until midnight, advance £10 tickets available at http://ticketweb.co.uk, while more will be available on the door & info up for grabs at http://clubroomservice.com.
Our second Sunday best Bite goes, of course, to Salvation, which makes a welcome return to the capital & to Koko in Camden, which played host to promoter Steve Elliot's hugely successful NYD bash. And this latest outing promises to "…reboot clubbing & tale you into the 22nd Century…", we having covered much of the detail in our preview "Saviour On Sunday", will worth another peek at http://discomatt.com/web/2011/05/preview-saviour-on-sunday-salvation-the-future-sunday-29th-may/, although with a D.J. line up that includes Miswhite, Pier Morrocco, Paul Coals, Oliver M & Phil Marriot, with some surprises yet to be spilled, with promised lighting, stage shows, dancers & other additions expected to completely wow, this is one party out of the rick weekend pickings that you won't want to miss out on. So much so, that we advise you grab your advance tickets, priced at £20 while you can by going online at http://gaypartix.com or in person at Prowler, Profile Bar & Barcode in Soho, as well as the latter's sister venue in Vauxhall, along with the Camden, Clapham & Covent Garden branches of Soho Gyms. And if you fancy the royal treatment, why not upgrade by a mere fiver for the VIP option, which includes a separate entrance, free coatcheck & access to the exclusive VIP area (bargain we say!). More info on this outstanding outing can be found at http://salvation-london.com, while a short email to steve@salvation-london.com will answer any VIP questions you may have.
So to some Sunday Short Shouts and As One makes a welcome return to this slot, fitting neatly into the Spring Bank Holiday schedule, so sure to be extremely popular, Fire full to capacity we are sure, while Soho have their say, Shadow Lounge hosting another "Scandal" event. But if it's more way-out wackiness you're after, then Trailer Trash should be right up your Street, well Rivington Street in Shoreditch to be precise, although no Sunday would be complete without The RVT's "S.LA.G.S./Chill-out", which double doses too, an extra Monday session fitting in very nicely, websites http://fireclub.co.uk/gayparties, http://theshadowlounge.co.uk, http://clubtrailertrash.com & http://thervt.org.uk the places to go for further details.
Then finally to Monday (30th May) and it seems that the clubbing steam has very much run out of the scene, with no Orange and just the usual clubs like "Popcorn" at Heaven & "Citric" at Ku-Bar. So it seems that the day will be very much a wind down from the hectic previous four days, although two worth more than a look are both Later, which holds their Bank Holiday special at Area, following on from As One which finishes at midday Monday, so is sure to be packed, while it BBQ time down at The Brixton Clubhouse, this more sedate way to wave farewell to this Spring Bank Holiday sounding much more up our street, especially after the weekend we will had. But don't forget that the "grassy knoll" is sure to be filled with Bank Holiday party goers ready for that second session of "S.LA.G.S./Chill-out" at The RVT, all the applicable websites already having been given a mention.
However, one website we haven't mentioned yet is tip top clubbing & London bible, SeenQueen, who have their own take on what's hot this Spring Bank Holiday, with a special section devoted to just that, http://seenqueen.com/web packed out with further fabulous features that will keep your eyes glued & you entertained for hours, so go take a look. While, if you want to be looking your golden brown best, then why not top up that tan, or indeed get one, by taking the quick & easy way of a sunbed at the best spot in town, Solarstation on Soho's Archer Street. Run by the most charming & friendly man in the capital, Hassan, have a look at http://solarstation.co.uk before you pay a visit or just pop along & Hassan will do the rest.
Well that's it for this special Spring Bank Holiday Best Bites & Short Shouts in what looks like a really busy one for London and a busy one for us which starts with Room Service tomorrow night (Thurs 26th May), then a quick jaunt to Gigolo before we head to Heathrow & our flight to Rome for Muccassassina's season finale. But we will be back in London just in time for SuperMartXe's "Moulin Rouge" and then, naturally, will be finding our spot at Beyond for "Supersize", then, after a quick disco nap, will be off to Kings Cross for The Sunday club, before rounding off our weekend at Salvation's "The Future" event. So, if you see us out come say hi, but don't forget that you can now also follow our activity as we "nibble size review tweet" our way through the weekend at http://twitter.com/discomatt.
Next week we will be back to our usual format, so if you fancy a mention then get e-mailing us at matt@discomatt.com, or plaster our Facebook walls, the best entry being http://facebook.com/discomattlondon which will then get you access to our other two pages. In the meantime, whatever you are up to & wherever it may find you, have a fantastic Spring Bank Holiday weekend, nut please make sure that you, "Go There! Be There! (DISCO MATT)