Posts Tagged 'Alex Erfan'
With much promise posed ahead of its "A New Beginning" event and with plenty of talk about Covert both championing change across the capitals clubbing circuit, was  Saturday's party the proof of the pudding in the eating, what was our verdict on this gigantic gathering and how much more did we learn about this clubbing change concept.
There can be little doubt that the clubbing scene in the capital, certainly as far as big style clubs are concerned, has very much been in the doldrums recently, the weekly, monthly & occasional event calendar being dominated by just one group & the usual set of brands. And will some view this as a good thing, the problem we have with it, particularly of late, as that feeling of same old same old, the same D.J.'s the same venues, the same faces, a regurgitated repetition that has, quite frankly become boring. Indeed the current sorry state of affairs has been a couple of years in the making, many competitor brands either pushed to the sidelines or pushed out of business entirely and with little in the way of replacements from the protagonists of this sordid situation, save for a Friday night clubbing concept that is wrong on so many fronts, we are left unenthused & unexcited about a pastime & activity that used to fill our weekends, wall to wall. Yet that said, while Vauxhall is clearly in the monotonous, same old, same old doldrums, there is plenty more happening, if but on a much smaller scale, a swing out to Shoreditch finding a hip & happening melting pot of parties, East Bloc the most dynamic deliverer, brands such as DISH, SOS, & Gutterslut drawing on clubbers from far & wide, proving that there is life beyond Albert Embankment & South Lambeth Walk.
However, in the eyes of clubbers, Vauxhall is still seen as their mecca, even if it is not quite the dynamic draw it was a few years ago, although with the likes of Colloseum & Hidden hardly used, it pretty much leaves just three full on club spaces, naturally the two Orange Nation ones, Fire & Area and Crash (now known as Union). But wait a minute, what about Covert we hear you say, a venue that used to trade under the name of Factory but was brought by a tight knot group of investors who, when re-constructing the site last April brought Orange Nation into the picture, the initial idea being to let them both manage the place & increase the clubbing offer & variety. Yet while the plans were all well & good in theory, with just one genuine addition in the form of Deelooded, in the short space of 10 months, Orange Nation let what was supposed to be a sophisticated & stylish club venue run down into rack & ruin, the planned works to finish the venue never materialising and, quite shockingly, the group reneging in financial & other promises, leaving the investors with little choice but to take Covert back under their control. But with much more happening in the background, it seems that these investors now have the bit between their teeth, with plans to the driving force behind the re-invigoration of the clubbing scene, both & Vauxhall & London as a whole, their first event to hail this marvellous movement, their "A New Beginning" event.
So with this exciting event and the prospect of something fresh, new & enticing on offer, despite health issues, we simply couldn't miss this Covert cavort, not least that with a D.J. line-up extending deep into double figures, club promoters, scene figureheads & clubbing friends aplenty, it was one of those mustn't miss meets, although with our planned arrival for the VIP reception thwarted by a deep disco dose, it was around 11.30 when we arrived, to be greeted on the door by a warming welcoming committee that included heavenly hostess Chrissy Darling, promoter Alex Erfan & Covert's manager, the terrific Tom Fuller, he having wisely jumped from what we predict as a sinking Orange nation ship. However, on missing the reception, we had also missed Pier Morrocco's set, although caught a moment with him before he sped off to XXL, we then quickly diving into the club to get out of the cold, a further warm greeting by Steven Sharp sealing what was a perfect start to this "A New Beginning" shindig. And with Steven giving us a guided tour, the upgrading & the finishing to the venue was clear to see, the shabbiness that Orange Nation had allowed to creep in, all but eradicated, noticeable differences including fabulous floor coverings in both the main room & the second space, new laser lighting, new ceiling coverings, a totally transformed upstairs area with sumptuous seating, but moreover the subtle touches to trimmings, bar fronts & the like making the place look finished & fantastic.
However, the most impressive transformation was in the second space, the D.J. booth having been moved downstairs, elevating the feel & the atmosphere amazingly and making it a dance room in its own right and it was here where we bumped into the first of a flock of familiar D.J. friends, Ben Jamin preparing for what turned out to be one of a whole host of superb sets in this space, this very much a bit of a home-coming for Ben, as it was he that was part of the Crash team towards the latter years and this Covert second space, for us, echoing the former quite noticeably. But the D.J. faces from the Crash days & Vauxhall both past & present extended to many more, Guy Williams, Brent Nicholls & Alan X  three of a whole host of others, not just this his second space, but back in the main room too, a real brilliant blast from the past, Terry Bryan, pumping up the pace of the party perfectly. Indeed, with the initial slow trickle of arrivals ballooning before our eyes, given our delicate state of health, we retreated towards the safety of the bar area where we bumped into pals Peter & Fabio, our evening just getting better by the minute, the list of friendly & familiar faces lengthening with every passing moment, Dave Cross, Tom Marchant, Louise Port, Nicholas Montenegro, Paul Coals, Tony Bruno and, naturally, Tom Fuller, just a measure of exactly how refreshingly friendly this glorious gathering was turning out to be and certainly what our recent Vauxhall clubbing experiences had been missing.
But the night was still young and with Jamie Hammond in charge of the main room tunes now, we were looking forward to prolific performances from Lovechild's own Tony English, he failing to disappoint with a sterling set, while with Paulo Moreno, Alan K, Fat Tony, The Oli & The Sharp Boys still to come, this Covert "A New Beginning Event" was certainly living up to its billing, the vast array of D.J. talent, some inextricably linked to that other Vauxhall based clubbing group, proof that Alan's promise to give D.J.'s the opportunity to play when & where they want, was bearing fruit right before our eyes. So, sinking into the rest of our slightly shortened stay, we traded main room for second space, outside for in, spending some time catching up with Alex Erfan and talking about plans moving forward, both for Covert and for their wider scene plans, some so exciting that we are itching to share, although have been sworn to secrecy. We also took advantage of the upstairs space, joining Peter in resting & escaping what was now a packed & pulsating main room, Paulo Moreno delivering delectable doses of dance delight, while we traded health issue notes with peter who, it seemed, was also going through a tremendously tough time. That said, it was great to be out clubbing again, this our first foray in March and a better choice & place to mark what, given our personal circumstances, was quite a milestone, we couldn't have made, although with our energy levels sapping & the comfort of home calling, we graced our exit not long after 4 a.m., leaving behind a club that was very much alive, kicking & looking great in every way, not even an ounce of enticement for us to visit our old Sunday morning stomping ground, a small measure of just how times are changing.
So you can pretty much guess what our verdict on "A New Beginning" will be, this very much the huge success that the team had hoped for, a slow(ish) start soon transforming into a truly tremendous turn, a party full of positives in every respect, from the atmosphere & ambiance to the finished feel of the venue, from the style & sophistication oozing from this smart multi faceted space to the amazing additions to equipment, fixtures & fittings and from the depth of D.J. talent, all coming together under one roof in support of this marvellous new clubbing movement, to the party people themselves, all who exuded an air of relaxed & enthralling enjoyment, we not having seen quite so many smiling faces in one club for a very long time.  Add to all that, a real sense that the tide of clubbing change that had been promised in so many words, was swinging into action and we walked away from Covert happy with what we had seen, but with plenty of anticipation of what is to come, this event the first building block in a number that will surely build a solid foundation for Covert to them achieve its aims & aspirations beyond its own borders, all for the greater good of the capitals clubbing circuit. Indeed, with the wraps already being pulled off their new Friday night club "Foundation", plus a new Saturday afternoon clubbing concept on the cusp of creation, there is already much to celebrate in terms of new brand blood, we hopeful that this will kick-start others into action, maybe even collaborating with Covert for the greater good of the capitals clubbing circuit, we raising a glass to Alan, Paulo, Alex, Tom, Steven & the whole team for showing the others how it should be done & what clubbing is all about. (DISCO MATT)
Shaking up the scene and championing clubbing change across the capitals circuit, we find Vauxhall's Club Covert at the centre of this magnificent movement, so delve deep into the aims & achievements of this band of brotherly club owners, promoters & figure heads, both for this coming Saturday's "A New Beginning" event and for the future bright blue with brilliance.
There can be no escaping the lacklustre and sometimes lousy state the scene here in London has found itself within over the last dozen or so months, the decimation of a whole bevy of big clubbing brands that have been effectively brushed aside by the greed & domiace of one particular clubbing conglomerate, that has send many promoters running for cover, scattering themselves to the edges of existence or simply upping sticks and moving onto pastures new. Moreover, the competition crushing, the dominance & the monopolisation of this greedy group has, in the course of what has proven a destructive downswing in what was always seen as the most richly diverse yet inclusive scene's in the world, sucked many people into its practices, this period even seeing us fall for their seemingly good intentions to better the scene, bring new dynamic parties, international brands & exciting new concepts to the capital, have effectively imploded that very diversity & dynamism that was the admiration that was extolled on London by many corners of the continent & wider clubbing world. Yet, despite this doom & gloom picture we paint, there is a bright new movement that his looking to champion change, banish this bad egg practice and restore then scene to that rich & diverse yet inclusive one that has been so sorely missed in recent months.
So, who is at the centre of his marvellous movement in championing the change to clubbing in the capital? Well, ironically, it from within the very backyard of this greedy group that both a venue & club owner, promoter & scene figurehead collective that is the driving force behind what they are labelling as "A New Beginning" for clubbing, not just in Vauxhall but across the capital, Covert the club and this collective a terrific team from both within & outside of this latest superb clubbing spot in this one seen mecca & melting pot south London suburb on the scene. And as for the individuals, well this championing collective includes Covert's co-owners, Alan Adams (aka D.J. Alan K) and his cousins, along with investor & business partner to Alan, one Paulo Moreno, while the team extends to promoters Alex Erfan, Steven Sharp & Steven Geller, who are all on board very much on board with this brave new beginning, while a long list of D.J.'s have sounded their support, not least that they are very much buying into the fairer pay and more open playing field that Alan & his Covert partners are proposing. But the wider team includes some major scene figure heads too, Tom Fuller (like Alex, Steven, Alan & Paulo) having formerly been associated & n the employ of Orange Nation, is now heading up the management of Covert, while scene starlet hostess, Chrissy Darling, is fronting the Covert house and, along with Tom and other peeps such as Mark McKenzie (aka Edna), makes for a terrific team of individuals who share the passion & desire to champion clubbing change in the capital.
With much promise along with ample aims & achievements that Alan is driving through his passion for the scene, it's probably appropriate before we get into the detail of his & his clubbing collective plans, to spell out the situation with regard to Covert itself, a venue that was to be the third in the then expanding Orange Nation empire, one that at the time of its purchase from previous owners under the incarnation of Factory, was pitched as injecting further vitality & opportunity for variety in Vauxhall, but in the hands of the said group was rather run both shoddily & sloppily on a number of fronts. Indeed, having been privy to plans, having conducted a construction site visit back in April last year and having had a prolific picture for plans painted by Orange Nation's Craig Elder, we were somewhat dismayed by what we found a few months later when we attended Deelooded, one of only a very small handful of Orange Nation supported brands that were residing within Covert, those plans very much to make the venue the cornerstone of the clubbing conglomerates plans to halt the so called ping pong effect of clubs between their other two venues. But more than that, with a clear sense that the venue, even nine months down the line, remained unfinished, that certain parts where looking shabby to say the least, was suffering from the lack of ongoing maintenance & re-investment from party profits that was promised, the writing looked very much on the wall that Covert's owners, and we must stress that Orange Nation did not have a capital stake in Covert but were simply running the club, would wrestle back full management, not least due to some unscrupulous financial irregularities that came to light.
So, just eight months after handing Orange Nation the running reigns, Covert's owners unilaterally seized back Covert lock, stock & barrel, this move very much contrary to the picture painted by both Orange Nation & its effective magazine rag Boyz, Alan particularly incensed by some of their unscrupulous activities and, like a lot of us, realising that the time was née to champion change, to put a halt to the domination & monopolisation that Orange Nation had engendered, but moreover to pay and award/reward workers, D.J.'s management & promoters connected with Covert in a fit & proper manner, something which had been severely lacking in the hands of its former management. And this change has quickly been the catalyst for the new beginning movement that is set to sweep both Covert & the wider scene from this coming Saturday (16th Mach) and beyond, the likes of Messrs Erfan & Sharp soon part of the process, while Alan, his cousins & Paulo have been very clear about how they want to champion the change they have been talking about so vocally. Indeed, with working relationships with others promoters across the scene, including Wayne Shires, Patrick Lilley and more, the words are being transformed into actions, although the building blocks for this phase of clubbing co-operation & change still need to be properly formed and this change they are championing may take time to bear considerable fruit, although the promise is both heartening & welcoming.
Well, it all begins with Covert's "A New Beginning" event this Saturday, one we will be expanding on in our upcoming Weekend Focus Special, "Charitable Clubbing Champions", but with the seeds on this marvellous movement sown, we leave you with a trailer teaser and welcome you all to be a part of the clubbing change that is set to sweep the capital in the coming weeks & months. (DISCO MATT)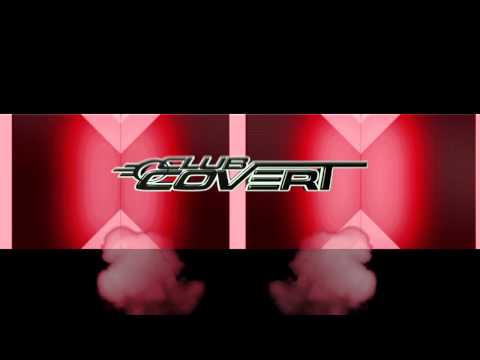 We have previewed, we focussed and now we Extra Bite on the hot off the press detail of the latest and confirmed D.J. line-up across the three sidings dances spaces, while recapping on all the dynamic detail ahead of tomorrow night's launch of new clubbing combo, This Is Prohibition and its "Love Resurrection" event.  
Cutting to the chase and following on from our Preview, "Speeding Out Of The Sidings" & our Weekend Focus Special, "Sidings Showtime", both well worth a read via direct short links http://discomatt.com/web/?p=6917 & http://discomatt.com/web/?p=7093 respectively, we thought we would make it a hat trick of posts ahead of the launch of new clubbing combo, This Is Prohibition, tomorrow night (Sat 16th Feb) by bringing you the lasts and confirmed D.J. line up across the three dances spaces of The Sidings Warehouse, the host venue for this "Love Resurrection" event.
So without further ado, lets dive straight in, although quickly recap on the brands involved in this new creative clubbing combo, which as the promoter behind this new concept, Alex Erfan explains, "…clubbing legends from across Europe are getting together as one to bring you a warehouse multiplex for drinking, dancing and socialising on this special day…" he adding, "…it's great to work with other promoters & clubs like Bear Necessity and & Queer Nation again, while I am excited to see what Butch will bring on this night of love and togetherness…". And so to re-iterate on those brands, This Is Prohibition combines the legendary Queer Nation on its first outing in over twelve months, Bear Necessity, which comes out of its London hibernation to barnstorm this bash, as well as new manly meet, Butch. But there is a fourth and with "…love & resurrection very much be in the air…" Alex's own brilliant brand, Lovechild just had to be involved and makes up the main room space in this four spaced sidings showtime spectacle.
To the D.J. line up for each space now and first to the Lovechild room, which showcases some of the best in its residency team, Tony Bruno kicking off proceedings from 10.30 p.m., entertaining the special pre-party guests to a cool & seductive set of sounds, before increasing the tech & trance-tastic pace from 11.30 p.m. when This Is Prohibition opens proper. Then at midnight, Alex is thrilled to present special international guest D.J./producer, Oliver M, who has jetted in from his new home base in Berlin especially for the vent and is sure to ignite the party with plumes of uplifting vocal & heady heavenly house in a set we cannot wait to hear, an advance trip to http://djoliverm.podomatic.com/entry/2013-01-27T12_18_31-08_00 giving you a "Lovechild" flavour of what to expect from his performance. Then at 1.30 a.m., resident D.J. Alessandro Londra takes to the decks, no doubt turning up the tech come tribal heat a little as the Lovechild dancers & porn stars hits the stage & podiums, while Tony English is, for us, the headline act, he holding the house music reigns from 2.30 a.m. till 4 and a performance that will also include the appearance of special P.A. Abigail Bailey, performing her new track "Love Resurrection", one recorded with Tony himself and a real highlight of this happening for sure. The, as if that wasn't enough, the mighty Alan K polishes off the night with a storming set for sure, this towering talent currently best known for the terrific Trinity, along with previous halcyon & heavenly days delighting at Beyond, the icing on this "Love Resurrection" cake, his latest Trinity podcast well worth a listen at http://djalank.podomatic.com/entry/2012-10-20T14_11_40-07_00.
But there are three other brands & rooms well worth considering too, not least Bear Necessity (BN), which sports terrific talents Micky Galliano & Sharon O Love, both familiar players for BN both here in London and internationally, while Micky also plays right across his home country of Italy, Sharon a true international, having scored a string of guest slots across Europe as well as touring Mexico & South America. So, with Micky taking charge first from 11.30 p.m. till 2, Sharon then hits the decks after, while the amazing Alessandro Londra, switches from Lovechild to BN to complete the act from 4,30 a.m. We also have Queer nation too, Patrick Lilley's legendary club that makes a welcome return to the scene its "…speakeasy – a secret club within a club…" sporting the brilliant and equally legendary Jeffrey Hinton, along with recent resident Mista Pierre and special guest Ben Jamin, Ben taking up the musical mantle first from 11.30 p.m., while Mista Pierre hits the decks from 2 till 4, Jeffrey then making the choice of where to be from 4 a.m. very tricky indeed. And while we haven't been entered into the sound plans for Butch, who will host the fourth bar space, we suspect that promoter Manu Cartagenero is sure to have a selection of spinning stars up his sleeve.
Well that's the D.J. news, now let's recap on the detail of This Is Prohibition "Love Resurrection" event, which takes place tomorrow night Saturday (16th February) at the Sidings Warehouse in Southwark (51-53 Southwark St., London SE1), doors opening at 11.30 p.m. and this Valentine's event running through to a planned 6 a.m. finish, advance tickets on sale via Soho outlets Prowler, Clone Zone & Fifty Dean as well as online at http://clubtickets.com/gb/2013-02/16/this-is-prohibition, the early bird tickets now sold out, while the standard £10 options remain extremely good value for money and fit the ethos of This Is Prohibition perfectly. And what's more, the team will be keeping the door entry price down too, this on top of the extremely reasonable bar prices, coatcheck and other costs that make this exceptional event a true budget busting bash, the team quite rightly boasting that This Is Prohibition is "… going to be social, sexy, beery and we will dance till dawn…" adding "…with Bear Necessity coming out of hibernation and Queer Nation first event in 12 months it really is a club resurrection for love on this night of love…" as well as reaffirming that "…all the gay tribes are welcome from bear to muscle boys with their best girlfriends to homo hip happener's  fans of New York house, all with the right love of clubbing attitude…".
So, with The Sidings Warehouse signal showing green for go, This Is Prohibition & its "Love Resurrection" Valentine's event is set to storm the scene we in pole position to report & review on all the action, right from well as a special guest pre-party through the whole event itself, so if you see us, please come say hi, while remembering that to "Be There!" you need to "Go There!" so see you on the This Is Prohibition dancefloor. (DISCO MATT)  
With love and resurrection very much in the air this Valentine's weekend, we follow on from our preview "Speeding Out Of The Sidings" with a further detailed look at new clubbing collaborative combo, This Is Prohibition, which makes its first sidings showtime splash on the scene this Saturday with its "Love Resurrection" event.
After what can only be described as a lack lustre January on the capitals clubbing circuit, it seems February has really sprung into life and while the weather may not be reminiscent of spring, the new clubbing seeds & shoots are certainly injecting life into a scene that has been crying out for a change to the same old same old. Indeed with new club Baked, now BakeBox, leading the way, Swallow & Butch quickly following and even Deelooded shaking up the scene with a move out east, there has been plenty for party goers to get their teeth into, while it seems that this new blood has awakened experienced hands too, although the very idea of propelling & promoting a new proposition that has the names "Manic & "Panic" in them seems, to us at least, quite preposterous. However, we can be gratified with the much more palatable prospect of a new clubbing combo that brings together a bevy of brilliant brands under one roof, echoing the excellence of previous projects such as Famous Five, Universe and even As One, the new kid on the collaborative clubbing block very much a resurrection of familiars of old making for a compelling new combination that breathes equally new life into a concept that never fails to captivate clubbers.
This Is Prohibition is the brainchild of one Alex Erfan, the man behind brands such as Salvation & Lovechild and who was intrinsically involved in bringing the now massive WE Party to London, Alex's achievements over the years speak for themselves, a host of other international parties playing out here in the capital due in no part to his involvement, Hustlaball probably the most notable of all. However, in terms of clubbing combo's Alex can be credited with launching & driving what was a soaring success story that was As One while he was the driving force behind the  massive London Global Dance Festival that, in a string of showings over one weekend back in 2010, captivated the capital, boasting international brands & D.J.'s galore, the mere mention of clubs Muccassassina, Propaganda, This Is Ibiza, Delice, Scream, Infinita, & Nightkomm, along with D.J.'s Danny Verde, Phil Romano, Steven Redant, Ana Paula, Ben Manson, Ian Gomez, & Chris Bekker speaking volumes of their own but testament to the contact & networking skills that Mr Erfan has built his reputation on over the years. Indeed, with his connections many international outings, including Delice Dream & The European Gay Ski Week, as well as having toured both Salvation & Lovechild across Europe & beyond, bring brands and being at the centre of collaborations seems to be in his blood, hence is desire to breathe new life into a concept which, with the faltering of As One, seemed to be hitting the buffers.
So let's recap on The Is Prohibition, both as a concept and as a collaboration, the name itself coming from the period of time in the US during the 1920's/30's when there was a national ban on the production, transportation and sale of alcohol, although come Saturday it will be a prohibition of a different kind, the only prohibition being on extortionate drinks prices, as Alex neatly puts it, "…for those seeking alcohol, it will be free flowing on the night, but at what we like to call fair "prohibition" style prices…". Indeed, while prohibition is the name, it's very much not the game in terms of restriction on the male or female mix, Mr Erfan keen to stress that "…all the gay tribes are welcome from bear to muscle boys with their best girlfriends to homo thugs and fans of New York house, all with the right love of clubbing attitude…" also saying "…it's going to be social, sexy, beery and we will dance till dawn…". And when you take a look at the brands & clubs Alex has brought together, you will see that this will be one pulsating party that has pretty much something for everyone, the fulsome foursome that is Lovechild, Bear Necessity, Queer Nation & Butch sure to each add their own sparkle on the combinative spotlight that will shine bright on this "Love Resurrection" event this Saturday. As for each individual element, well Lovechild makes a welcome return to London on the back of a season of Saturday's that scored a number of successes over its three year history, while its European excursions have been equally impressive, the combination of seductiveness & showtime simply superb, while Patrick Lilley's Queer Nation pretty much speaks for itself, reigning an alternative supreme for well over ten years, serving up a heady music mixture of house, rnb, pop & hip hop to a fervent fan base of followers & more. Then, with Bear Necessity, the international brand that once again makes its mark on London, together with new clubbing boy Butch, we have the macho male element to balance against the other two, this combo sure to pull in a marvellous mixture of men & women all looking to party at Prohibition with no inhibitions or indeed prohibitions.
To the music now and This Is Prohibition brings together some simply superb talent from across the capitals clubbing circuit, as well as international players landing on London especially for this creative combo, a terrific ten that while be flying their respective flags for the four brands, Alex thrilled to announce the inclusion of Alan K in the line-up, a man whose repertoire has included Beyond, Gravity, A:M and Later, while the mighty monthly Monday meet Trinity is a big part of his playing package too, recent developments down Vauxhall way having seen Alan spearhead a new direction for venue Covert (more to come on that in a spate feature), while who can forget that stunning set for Lovechild a couple of years ago, when he pretty much stole the show. So with Alan spinning for Lovechild, he will join regular residents Alessandro Londra and the two Tony's, Messrs Bruno & English and special guest Oliver M, making for a Lovechild room of majestic music you won't want to miss, while Bear Necessity forms the other big space, Micky Galliano & Sharon O Love flying the flag here. As for Queer Nation, well it wouldn't be the same without Jeffrey Hinton who heads up a team that includes Mista Pierre & special guest Ben Jamin, while a little birdie tells me that promoter Patrick Lilley might even jump on the decks too, hosts Mark-Ashley Dupe & Clington Forbes sure to keep the party pace pumping all night. Then the final combo piece is Butch, who will be hosting the manly Butch Bar for the beer drinking men, promoter Manu Cartagenero sure to have a selection of spinning stars up his sleeve, while the club plays host to the "official" This Is Prohibition pre-party tomorrow night (Thurs 14th Feb), more info on this out at https://facebook.com/events/124661317711579/.
However, the centre piece of this sidings showtime spectacle will be the P.A. performance from Abigail Bailey, a performer that hit the big time back in 2005 with the huge house hit "I Just Can't Get Enough", while Chris Lake's "Changes", Soul Central's "Time After Time" and another huge house hit "Something On Your Mind" all have Abigail's strong vocal influence. And while she is also a respected D.J., having headlined many club events both in the U.K. and internationally, it is her production work that still plays a major part in her life, with no less than thirty single/EP releases to date, "Touch Me" & "Breath Away" from 2009 two of our favourites, while her recent studio work with Nick Tcherniak produced the download chart topping "Sundance", this on top of releases on labels such as MOS, Defected, Toolroom and Pacha Records, there is no doubting both Abigail's production pedigree and pulling power. So, having worked in on a new track with Pacha's own Tony English, This Is Prohibition is thrilled to premiere & showcase the result, the new single, "Love Resurrection", getting on exclusive live performance airing on Saturday and one we cannot wait to both hear & see, while we are sure she will also treat us to a couple of classics from her hoard of hits. Ms Bailey aside, This Is Prohibition will be rolling out plenty of performance eye candy in the form of a sexy stud troupe from the Alphamale stable, porn star Marco Sessions one of the many macho males on stage both in the Lovechild & Bear Necessity rooms, while we are also promised with a deluge of drop dead gorgeous dancers, special effects & lighting to ignite this warehouse style clubbing combo which takes place at the newly formed venue, The Sidings Warehouse (formerly The Arches), one which has a real clubbing heritage, having been the home to XXL, as well as hosting the legendary 18th & 20th birthday bashes for the mother of clubbing, Trade.
So to the detail and This Is Prohibition "Love Resurrection" event, which brings together brands Lovechild, Bear Necessity, Queer Nation & Butch, takes place this Saturday (16th February) at the Sidings Warehouse in Southwark (51-53 Southwark St., London SE1), doors opening at 11.30 p.m. and this Valentine's event running through to a planned 6 a.m. finish, advance tickets on sale via Soho outlets Prowler, Clone Zone & Fifty Dean as well as online at http://clubtickets.com/gb/2013-02/16/this-is-prohibition, the early bird tickets now sold out, while the standard £10 options remain extremely good value for money and fit the ethos of This Is Prohibition perfectly and, what's more, the team will be keeping the door entry price down too, this on top of the extremely reasonable bar prices, coatcheck and other costs that make this exceptional event a true budget busting bash, the team quite rightly boasting that This Is Prohibition is "… going to be social, sexy, beery and we will dance till dawn…" adding "…with Bear Necessity coming out of hibernation and Queer Nation first event in 12 months it really is a club resurrection for love on this night of love…" as well as reaffirming that "…all the gay tribes are welcome from bear to muscle boys with their best girlfriends to homo hip happener's  fans of New York house, all with the right love of clubbing attitude…". And with a reminder of the official pre-party hosted by Butch at East Bloc starts the This Is Prohibition ball rolling tomorrow night (Thurs 14th Feb), as well as a special guest, pre-party ahead on the event itself on Saturday from 10.30 p.m., more information available via the This Is Prohibition page at https://facebook.com/ThisIsProhibition.
So, as we fight off a nasty viral bug that has derailed our devotions, this marks our own speeding from the sidings and with best foot forward we will be at the centre of this superb sidings showtime spectacle, so if you see us out on Saturday, then come say hi, but regardless of us, we reckon that This Is Prohibition is a must meet meaning you should definitely "Go There! Be There! (DISCO MATT)
With As One seemingly shunted away in it's shed, there is a creative new clubbing combo that is preparing to connect its brilliant brand couplings, brim its boiler and speed out of the sidings on Saturday 16th February, prolific party Prohibition preview propelled in dynamic detail.
Combining clubs and brands into one gigantic gathering has been with us for many a moon, we looking back through the seeds of time, delving deep into our clubbing memory banks, we find ourselves in mid nineties London when the mighty Famous Five at Bagley's warehouse was marrying meets such as Love Muscle, G.A.Y., Fruit Machine, Sherbert & FIST, while other creative combo's have included Universe and most recently, As One. And while we recollect those heady days in Kings Cross with real fondness, our adoration for "As One" achieved in bringing like minded brands & club promoters together under one roof, remains our singular favourite clubbing combo yet. But what was originally the brainchild of prolific promoter at the time, Alex Erfan, one that quickly became a joint project with The Orange Group, the recent fortunes of this colossal combo have be mixed to say the least. Indeed what, for three years was a NYD certainty, an Easter extravaganza & a summer smash, faltered in 2012, despite the fresh faced inclusion of brands The MenWhoFell2Earth, Orange, Salvation & Trade and, as a consequence, it was shunted from this year's NYD schedule completely. So, while the future of As One remains uncertain, there is a new brand blending bash about to brim its boiler, burst away from the buffers and speed out of the sidings in two Saturday's time, a weekend that many will mark Valentine's day with lots of love in the air.
So what is this new clubbing combo called, who is involved and what can you expect from this lovable launch that takes place on Saturday 16th February? Well, Prohibition is the name of this new creative collective, As One's originator, Alex Erfan, once again stepping into the scene spotlight, bringing together brands that will be familiar to clubbers on the capital's circuit and beyond. And while be he and some of the clubs have been lying a little dormant of late, Valentine's weekend will see them all rise resplendently in a "Love Resurrection" event to enthral, brands included in this considerable combo including promoter Patrick Lilley's legendary club Queer Nation, the beefy Bear Necessity and the equally brawny Butch, while no loveable love-in would be complete with Alex's own adorable brand, Lovechild. Indeed, with Queer Nation showing its clubbing hand for the first time in twelve months, east end Sunday soiree & boy bash, Butch, braving it in the south, Bear necessity, in London at least, out of grizzly gathering hibernation and Lovechild making a welcome return to the capitals clubbing circuit, as Prohibition's promoter, Alex Erfan, tells us, "…love & resurrection will  very much be in the air  as clubbing legends from across Europe are getting together as one to bring you a warehouse multiplex for drinking, dancing and socialising on this special day…" he adding, "…it's great to work with other promoters & clubs like Bear Necessity and & Queer Nation again, while I am excited to see what Butch will bring on this night of love and togetherness…".
Parking the event expectations & detail for a moment, why the name Prohibition and where will this lovable landing take place? Well, we are definitely too young to remember the prohibition, a period in history in the US between 1920 & 1933 when there was a national ban on the production, transportation and sale of alcohol, while there will be no such ban at this particular Prohibition party, the point of the promoters being more that, as Alex explains, "…for those seeking alcohol, it will be free flowing on the night, but at what we like to call fair "prohibition" style prices…", so in other words, ones that won't break the bank, particularly in these times of austerity we find ourselves in. Plus, there will be no prohibition or restriction on male or female mix, Mr Erfan keen to stress that "…all the gay tribes are welcome from bear to muscle boys with their best girlfriends to homo thugs and fans of New York house, all with the right love of clubbing attitude…" also saying "…it's going to be social, sexy, beery and we will dance till dawn…". And the venue for this dancing till dawn? Well, it's in Southwark, the London Bridge district to be precise, Prohibition location at the newly renovated arch style venue, The Sidings, a place & spot that has real clubbing history, as in its former incarnation it was the weekly home of massive outing XXL, while in its time, it has played host to Trade, the eighteenth & twentieth birthday's memorable clubbing moments, while a whole flock of Fusion's have enthralled flocks of followers. So, as the Prohibition promotions team add, "…The Sidings is a venue that really should have a gay heritage site plaque! It's the gay equivalent of Stonehenge! It's legendary!…", while we are told the changes, updates & additions to the arced space make it perfect for Prohibition & its clubbing collective.
So, let's delve a little deeper into the vent detail, the D.J. line up the next important piece of information to share, as it's an amazing array of terrific talent from each & every brand, Tony English, Alessandro Londra, Tony Bruno & Sharon O Love flying the Lovechild flag, while the Queer Nation crew includes Jeffrey Hinton, Mister Pierre, Ben Jamin, Clington Forbes, Mark-Ashley Dupe, & Hallsion, while a little birdie tells us that promoter Patrick Lilley will be diving onto the decks too. As for Bear Necessity, Hifi Sean headlines, while we await further detailed confirmations on both this & Butch, although Ben Jamin is likely to be doing plenty of room hoping, not least as club Butch is his baby., while we can confirm that Prohibition have secured the services on international D.J./Producer and former Matinee & A:M club promoter, Oliver M, who will be landing on London from his nee Berlin base on Saturday 16th Feb. And that neatly moves onto some of the actual event detail, the date and the venue very much confirmed, while doors at The Sidings will be opening at 11.30, the party running through to a planned 6 a.m. finish, while for special guest, a pre-party will take place from 10.30 p.m. In terms of tickets, the specially priced £5 early bird option is still available, but you have to be quick by clicking on http://www.clubtickets.com/gb/2013-02/16/this-is-prohibition, while standard release £10 ones will be the order of the day from next week, both also available from Soho outlets Prowler, Clone Zone & Fifty Dean. Plus, with a special P.A. announcement addition imminent, along with details of dancers, other performers, special effects much more due, you can keep your eyes on the "This Is Prohibition" page at https://www.facebook.com/ThisIsProhibition while we will, naturally, bring you updates as we receive them.
So, with the birth of a new clubbing collaboration collective a real capital circuit cheer to celebrate, Prohibition promising hands in the air anthems to progressive and soulful sounds, that coupled with all hose brilliant brands, there is very much something for everyone when the sidings signal turns green in two Saturday's time, meaning we reckon you should definitely "Go There! Be There! (DISCO MATT)  
Having succumbed to& soaked up  the summer sunshine we are enjoying here in the capital, it has certainly put us in a magnificent mood to make our "Pick of The Day" choice today (Tues 24th July), we continuing to look forward towards the coming weekend with our selections, this time landing on "Shine, the new SuperMartXe afterhours, that takes place this Sunday morning (29th July) at The Brixton Clubhouse, all the detail a banner selection away opposite or an image click below, while we once again propel the promoters PR beneath.
Shine's promoter's say of this event….
At last a new morning party comes to London. Open air, fresh and bright with a friendly happy atmosphere, SHINE at Brixton Club House gives you all that and more. The labyrinth like in-door rooms and floors is topped by the most incredible open air rooftop dance floor on two levels. Daytime clubbing as it should be. It seems the rains are finally ending and London is in line for the expected heatwave that we are enjoying this week, the sunshine arriving just in time for SHINE, the new summer morning dance party, every month at Brixton Club House.
Expect an Ibiza-style After-Party very few clubs in London can match…There is even a Jacuzzi overlooking the dance floor!!
…and highlight some of the dynamic details…
Directly following SuperMartXe at Electric on Saturday 28th July, SHINE is the perfect way to carry on the party well into Sunday afternoon & what's more, the first 500 playing customers at SuperMartXe get FREE ENTRY wristbands to SHINE
We can also confirm that SHINE is not only the official afterparty for SuperMartXe "Olympiade", but also for Hed Kandi's "10th Birthday"
….D.J.'s currently confirmed….
Alessandro Londra, Ferno, Riano, Fabio Luigi, Gianna Milan, plus an extra special guest to be announced!!!
"…where, when & more info….
SHINE'S host venue is The Brixton Clubhouse, the perfect setting for an After-Party with a Roof Top dance area that puts you in mind of Space Ibiza's outdoor terrace.., plus it's just a 2 minute walk from Brixton Electric (SuperMartXe's host venue)
SHINE @ Brixton Club House (SuperMartXe afterparty)
Doors opening at 5 a.m. & the club running through till 1 p.m.
Entry FREE with special wristband (see above), or £5 with standard discount wristbands given out throughout the week all around SOHO and SMX pre-parties or with QX adverts and flyers. Otherwise, it's £10 on the door.
Advance tickets also available at http://tickets.rl-lmanagement.com, with tickets & more info available at http://alexerfan.com.  

Having revised the format of our "Pick Of The Day" choices, we continue to look forward with our selection's, today (Mon 23rd July) hitting on SuperMartXe, which makes a welcome return to the capital's clubbing circuit this Saturday (28th July) with their "Olympiade" event at Brixton Electric, all the detail banner selection away opposite or an image click below, while we propel the official PR beneath
In advance of our own take on the welcome return of SuperMartXe to the capitals clubbing circuit, our Weekend Focus special also entitled "Spanish Super Brand Back" due out in the next day or so, we thought we would propel the PR from the clubs new promoters, (more info on them in our focus) now, as part of our "Pick of The Day" post today (Mon 23rd July) With the detail including D.J. line-up's venue info, & pre-party plans, to make it easier to follow, we have split it into bite size chunks as follows
The new promotions team say about the return of SuperMartXe to London…
Over the last year the absence of what has become the world's biggest party brand has been noted by so many loyal fans. Therefore we are very pleased to announce the return of this legendary club to London. Yes SuperMartXe is BACK!!!
…and it's host venue…
In little more than a year, The Electric Brixton has established an enviable reputation as one of London's leading dance clubs. With a massive stage and state of the art sound and lights, The Electric is the ideal location and the perfect home for a spectacular party such as SuperMartXe.
…then summarising the "Olympiade" event…
Just a day after the opening ceremony of the Olympics Games, SMX celebrates its return to London with a huge party: SuperMartXe OLYMPIADE 2012
Spectacular stage shows, incredible costumes and production with a whole army of the best dancers and performers from across Europe, so for SuperMartXe "Olympiade", we are planning one of the most spectacular shows ever seen in London. Raul Gonzales will be directing the shows on the night with an exclusive cast of dancers and performers selected from across Europe.
…and of the D.J.'s…
SuperMartXe London is pleased to present for "Olympiade, SMX resident headliner Hugo Sanchez, who will be joined by London based D.J.'s Tony English, Sharon O Love & Ferno.
Hugo Sanchez, a long standing SMX resident at Ushuaia and Privilege in Ibiza is also one of Madrid Pride's favourite D.J.'s rocking 10,000+ venues.  His many remixes include club smashes "I'll Be Missing You" "I Drove All Night" & "Lady Luck", as well as countless original tracks. Get ready for the Hugo Sanchez explosion in 2012!!!!
Tony English has rapidly become one of the most sought-after D.J.'s on the London club scene. He has been one of SuperMartXe London's residents from the very start alongside Pushca, Lovechild, Lo-Profile & Hoxton Pony Plus, his weekly Gaydar Radio show CLUB NATION has made him a household name overnight.
Sharon O Love has had an amazing international year with residencies and gigs throughout Europe, America and Asia. London is going to see much of this talented DJ.
D.J./Producer Ferno, is a long time Booster resident and has a diary chokker full of international dates, Ibiza to Japan, USA to France, so is jetting into London to play the opening set at SuperMartXe "Olympiade" before flying back out to Europe. With the recent success of his new track 'Sexy Popcorn' at the Winter Music Festival, Ferno certain to turn a few heads in this year.
…want to be treated like royality???….
Electric has one of the best VIP Table reservation services in London's Club land so why not step into the glittering world of Celebrity VIP Clubbing for the night by up-grading to a VIP package at just £25. VIP Tickets are on sale now these giving you access to the VIP Room throughout the night, as well as swift Q-jump entry, complimentary coat check, a very special SMX goodie bag and a glass of Champagne upon arrival.
To reserve a VIP table please contact vip@electricbrixton.com, while your VIP room host for the night will be Julian Bennett (TV personality and presenter of Queer Eye), he joined by D.J.'s Lee Harris and Stewart Who? spinning the sounds .
…to the pre & after parties….
1st pre-party hosted by Friday 27th July Rupert Street on Friday 27th July, with D.J. Saki on the decks, then on Saturday 28th July it's the turn of at Barcode Vauxhall to host, with with D.J. Riano, blasting out the beats, both parties starting at 8pm.
Then the after-party, "Shine" will take place post at the Brixton Clubhouse from 6 a.m. onwards, the first 500 "Olympiade" paying guests receiving a free entry wristband, while more info on this event will follow shortly.
…and the event summary & ticket details…
So, it's glamorous, exciting, fresh, innovative, stunning, sexy & simply unmissable, yes SuperMartXe is back with a bang so make sure you are there. And of course book the Monday off work as it is going to be one HUGE weekend!!
Advance tickets at £15 available online at http://supermartxe.clubtickets.com/gb/2012-07/28/supermartxe-olympiade-2012, where you can also grab those VIP options, while tickets are being released to Soho outlets this week, although you will also be able to pay on the door, but expect to pay more.
For further info visit http://alexerfan.com, http://rl-management.com &/or http://facebook.com/groups/50081873616/. 

With the Wig Party's reputation for clubbing glamour sophistication & style in combination with charitable causes, thus attracting the cream of the scene & celebrity crop and proving ever more popular year on year, it was only a matter of time before the team behind this annual event would seek to score a second yearly soiree success, Disco Matt delving deep into the details on "The Masked Ball" which hits the ground running this coming Sunday with a spectacular showcase.
We are fabulously fortunate to find ourselves within a sparkling scene that, like the biggest & brightest of rainbows, superbly shines & shows off the full colourful spectrum of clubbing concepts, whether it be internationally renowned brands such as WE, Matinee & Salvation, or home-grown gatherings such as Beyond, Orange & Trade, London very much proving a fruitful partying playing field that encompasses one of the most diverse clubbing communities & cultures in the world. And that also goes for the venues that house all these happenings, from former theatres to abundant arches and from state of the art super structures to bijou basements, the capitals clubbing circuit pretty much having it all. Then add to this a plethora of promoters propelling their productions on a plentiful partying public and the picture is certainly as prolific as you will find anywhere, an insatiable desire from a catalogue of creators to cater for every type of taste making for one of the richest tapestries of tantalising turns that we know. But when it comes to combining both clubbing & charitable causes, it seems that one particular outfit have got it down to a tee, having built on a firm foundation that has seen its annual events grow in both popularity & stature to the degree that it was simply a matter of when as opposed to if it would extend its offering into a second showcase to score a success with the scene.
The Wig Party has certainly captured the imagination, one that started as a pretty small & select slice on the clubbing & social scene four years ago, has now grown into a massive annual event each October, drawing in the cream of scene along celebrities a-plenty, notable attendees including Leona Lewis & Danni Minogue, while a host of other have made discreet & cameo appearances, often attracting the national newspaper paparazzi, all which has propelled The Wig Party to a position of prominence within the clubbing circuit calendar, as a consequence the October event making headline news in pulications across the land. And it seems that the scene, year on year, has responded resplendently, not just donning wigs for a charitable cause, but going all out with some of the most extravagant & opulent costumes & apparel to match the sumptuous surroundings which, for the first three years were within the wonderful walls of Cafe De Paris, although the 2011, due to that huge demand & popularity, moved across to Mayfair, further enhancing this prolific party's prominence on the scene schedule. So having become the amazing annual attraction that it has, demand for the October event far outstripping its capable supply, the team being The Wig Party have been under considerable pressure to pander to its adoring public, the product of this process being "The Masked Ball" which, like its bigger sister, looks like storming the scene and making more of those heavenly headlines.
So, with the scene set, what is "The Masked Ball" all about? Well, the format is similar to The Wig party itself, although with one intrinsic difference, the emphasis being on masks rather than wigs, although we highly suspect that veteran "wig-ers" will be wearing their handsome head pieces with pride, of course along with the mandatory mask. But as we have said, wigs are not necessarily part of the makeup of this event, rather, in the words of the Wig Party promotions team, "…the dress code is very relaxed but wearing a mask is compulsory, think simple but chic, think sexy and fun.." they adding "…our famous pageant is taking a back seat on this event making "The Masked Ball" a different yet equally fabulous charity event where dancing and seduction is the main aim, so wear footwear to keep on moving and clothing (or lack of) in which to sweat…". But the central theme of raising funds for charitable causes that is at the core of The Wig Party is very much part of "The Masked Ball's" aims & achievements too, the main benefactor being The National Aids Trust, an incredible organisation noted as the UK's leading HIV/AIDS charity and one which is dedicated to transforming society's response to HIV, NAT provides fresh thinking expertise and practical resources for those living with the virus, while they also campaign for change in a whole series of ways. As a result, support to allow NAT to continue its wonderful work is vital and both the Wig Party & "The Masked Ball" are proud to be giving a helping hand in this quest, further information on NAT & how you too can contribute, is available to going direct to the NAT website at http://nat.org.uk
But back to "The Masked Ball" itself which takes place this coming Sunday (18th March), the team choosing to return to the captivating Cafe De Paris, a place that has not only played host to The Wig party itself, but is the historical home of one of the best known & loved Sunday t-dance parties, Salvation. Indeed the man behind the original Salvation parities, prolific promoter Alex Erfan, is very much connected & involved with both The Wig party & this event, while Joshua Rafter, the man behind Outlet, one of the best known gay property companies in the UK, heads up a team that reads a bit like a scene who's who, notable names including Ben Kaye, Alan X, Jon Dennis, Rob Sykes, Chris Jepson, Jerry Boston, Mark Barrett, Kevin Arpino, Mark Mackenzie & Matthew Arnold, while the promotions team have superb scene starlets Naomi Ruiz, Suzana Quentin & Katy Lawrence on board, joining a host of other names that make for one of the most gorgeous & glitterati gatherings of magnificent minds anywhere. And it seems that The Wig party team are pulling out plenty of stops for "The Masked Ball", as along with a confimed D.J. line up & prolific P.A., they are promising excellent entertainment that includes "…the charming sounds of a string quartet as our guests arrive…" plus an amazing aerialist show to kick off proceedings, other attractions including walk-about magicians, a caricature artist, trot card readers, fortune tellers & the like, very much making this a colourful pageant to satisfy all the senses. Plus, having been reliably informed that everyone involved from the venue through to the D.J.'s, the dancers, the designers, the performers & the organisers have donated their valuable time & input for free for this event, we give thanks to them, along with all the supporters, sponsors and prospective attendees (that's you!!) for making this possible & for making a difference, all in the name of charity.  
That said, having a great time is also what "The Masked Ball" is also about and the team have lined up a superb set of D.J.'s to stimulate your musical senses, The Wig party's resident Rob Sykes the first to get our mini focus and a star that has been stepping out on the scene for many a moon, clubs such as Factor 25, Action & Juicy part of his considerable C.V, of achievements, while most recently he played for the massive Matinee "The Return" party which  stormed back onto the scene in January, Rob's main room performance showing that he hasn't lost his touch for turning out a terrific tune and a set showing well worth a listen by checking out his devoted podcast at http://djrobsykes.podomatic.com/entry/2012-01-18T14_44_50-08_00. But joining Rob will be D'Johnny, this Berlin based boy having made significant strides on the scene in recent years, playing regularly for brands that include Beyond, Orange, Later & Gravity, while showings across Soho extend to Barcode, Lo-Profile & Rupert St, big name international brands also craving for his terrific talents, WE Party one of particular note, Johnny having played at a handful of the London events, while he was in the thick of the Madrid action on NYD, his devotion to the brand through his compilation from October of last year, still available at http://djohnny.podomatic.com/entry/2011-10-13T08_05_02-07_00 giving more than a hint of what to expect on Sunday. Then there is a name that is making his mark on the scene here in London, although has a reputation in the industry that has its roots in the recording studio, Marco Gee having been behind productions that include "Sun Rising Up" & "Bodyswerve", while appearances for brands Lovechild & Deviate have got this impressive Italian noticed here in the capital, his uplifting & euphoric house sure to go down a storm, his "Gold Vol 9" at http://marcogee.podomatic.com/entry/2012-01-02T12_00_00-08_00 probably the best representation & clue of what his performance at "The Masked Ball" will encompass.
But the music and the performances don't stop there, as the team have extended to offer to a second dancing space, Tony English joining the party and bringing with him a wealth of talent that extends to brands such as SuperMartXe, Puscha & Lovechild, while he has hosted his own radio show and now takes the helm of Gaydar Radio's Club Nation show every Saturday night, Tony being in touch with some of the biggest names in the business & showcasing some of the newest & freshest sounds coming out of Europe & Spain in particular, a country that he remains incredibly passionate about. And his own series of podcasts at http://tonyenglish.podomatic.com/ represent his style of European sound, that come Sunday will surely also include plenty of huge house hits that he also brings to the fore when pressing podcasts for the Logan Presents brand, these also featuring other D.J.'s producers, the February release including Brazilian clubbing brand The Week's  resident, Pacheco, so well worth a listen at http://loganpresentspodcast.podomatic.com/entry/2012-02-06T16_42_30-08_00. And joining Tony is another Lovechild star although a man with a repertoire that extends to pretty much every major party in the capital, let's see, Action, Beyond, Crash, Hard On!, Industri, Matinee, PSP & Salvation, while a score of years & more still see antipodean Brent Nicholls cutting a stride on the scene, Lo-Profile's "Playtime" just one of many parties that draw on his exceptional experience & towering talent. Playing genres that extend to disco to funky house & having inspired a new style of genre which he labelled as nu-funk, Brent always seems to trend set with his sounds selections, his latest podcast devoted to that "Playtime" party, indeed lifted from his live set for the outing in February at http://djbrentnicholls.com/web/2012/03/04/podcastplaytime/, symptomatic of the sound selections that should see him score a success with his set on Sunday.
But no spectacle like this would be complete without a prolific P.A. performance and the team have certainly picked a big hitter to headline the party, Peyton being one of the best in the business and a towering talent that has been in considerable demand right across the globe in recent years. Indeed, he will arrive at The Masked Ball fresh from his tour of Australia, having featured large in Sydney's Mardi Gras festival, while other destinations recently have included Brazil, Spain, Israel and, naturally, his home country of The USA. Having been born there, in North Carolina to be exact, like all good American boys, he often travels home to catch up with family & friends, although being a son of a travelling evangelist, Peyton (christened Christopher Peyton) was encouraged to develop his vocal skills from an early age within the church environment that he used to frequent with his father, he being noted as saying  "…it's not uncommon to find me singing the old time spirituals and hymns that gave my voice its starting place, and consequently its strength…". And it is this power & strength in Peyton's voice that has seen him score significant successes in a singing career that has spanned close on twenty years, a whole list of track releases littering his discography, although the stand-out one surely has to be "A Higher Place" which was featured in a handful of Hed Kandi album releases, one sample at http://youtube.com/watch?v=8USNazREcos a resounding reminder of just what a huge hit it was, Peyton's connections with Hed Kandi & the then top cheese, Mark Doyle, really putting his name on the vocal and dance/clubbing scene map. But more recently Peyton has been associated with the latest international clubbing brand phenomenon that is WE, having collaborated with the clubs resident D.J./producer Carlos Gallardo on a couple of projects, "Let It Go" their latest production, this video clip at http://youtube.com/watch?v=D1rbIngNOZA, a great insight into the bond the two have formed in the studio, while we will never forget Peyton's performance of "WE (Eloise)" at the "Attacks" party on NYD 2011, which, for us, propelled him in our books as the best in the business. So, we are expecting something quite special from him on Sunday and also hope to bring you an exclusive interview on the back of the review of "The Masked Ball".
Having gone into dynamic detail on the D.J.'s the music, the performers & the plans, lets now run down the detail you all will need to know about the event itself, The Wig Party's "The Masked Ball" taking place this Sunday (18th March) at Cafe De Paris in Piccadilly, doors opening for this t-dance affair at 6.30 p.m., the party running through to a planned 1 a.m. finish. Advance tickets are still on sale online at http://wigparty.org/tickets, currently priced at £12, all the early bird £8 & £10 ones having been gobbled up a while ago, while if you fancy treating yourselves, then the VIP option at £25 will get you priority entrance, access to the upstairs VIP balcony, a welcoming complimentary drink, a dedicated bar, cloakroom & washroom facilities & exclusive access to the roaming magicians. Plus, if you want to grab a ticket in person, then you can head either to Outlet on Old Compton St, Soho or to Q Men on Earlham St, WC2, while you will be able to pay on the door but do expect to pay more, while it is worth remembering that all tickets sale proceeds will be going direct to the charity benefactor, NAT, so by simply buying a ticket, you are already making a difference to those affected by HIV/AIDS. But it doesn't stop there, as Room Service are hosting a pre-party tomorrow night (Thurs 15th March), details at http://clubroomservice.com, while The Orange Group will be holding the "official" afterparty, details of which we will bring you in our Weekend newsletter, further information on this event available through http://wigparty.org.
So, it definitely looks like "dancing in disguise" is the way to go this Sunday and we will hopefully be donning our mask & heading down to Cafe De Paris, so if you see us no doubt nibble size review tweeting our way through the party, (you can follow the live action at http://twitter.com/discomatt), do come & say hi, while it just leaves us to remind you that to "Be There!" you need to "Go There".  (DISCO MATT)
With the last week or so laid to waste for a number of reasons, our latest brush with ravages of London's roads leaving us pre-occupied with our personal health, we have once again missed the boat with our weekend recommends newsletter, although with a trio of treats presenting themselves tonight (Saturday 12th November), we couldn't resist giving you our take on what would, in normal circumstances, be a most tricky choice of where we should be & be seen, the draw of Shoreditch, Southwark & Vauxhall also looking like dividing the capitals clubbing crowd eager for some extra special entertainment. And given just how good all three parties are, the choice will prove a difficult one, yet as each deserve a bite at the proverbial cherry, we given them equal(ish) exposure, state the case for their collective captivation and then leave it to you to decide.
So to our first of the three and to Shoreditch we head, as the magnificence of Meat rolls out another of its monthly meets, that cherry bite reference most appropriate as will become apparent when we delve into the detail. However, before we do, let's give you a taste of just what Meat is about, this charismatic club being the brainchild of legendary D.J./Producer Tom Stephan along with his occasional recording studio partner, Shoreditch son (so called by us) Kris Di Angelis, this dynamic duo certainly knowing how to pitch a party with over 30 years experience of the capitals clubbing scene under their collective belts. And in Meat they have produced a party that combines elements of old & new, host venue East Bloc on City Rd supplying the underground feel & vibe that Tom was very much part of in the early days of his clubbing career, not least at Crash in Vauxhall. But more than that, with two distinctly different spaces to choose from, the duo also pitch the music to cater for the rich variety of clubbers Meat now attracts, whether they be the East End trendy socialites, the West End whizz kids or even the smatter of scene faces that grace its doors, Meat serves up a pretty unique mix that is difficult to match let alone beat, so one of many reasons why you should give it a go.
Convinced that Meat is for you? Well, this month would be as good a choice as any, as the boys are throwing a "Love At First Bite" themed event, which, given the bawdiness of  last month's "Hanky Panky" meet, looks like re-emulating the raunchiness in every way, both Tom & Kris taking up D.J. duty in the "Meathead" main room alongside fellow resident James Pople, serving up the best in electro twisted beats & underground grooves, while over in the "Mincemeat" second space, gender bender Munroe Bergdorf is joined this month by Tom Washington, the duo delighting with more soul tainted funk & pop. Add to that go-go's Fer & Claudio performing throughout the night and both stretching the imagination among other things, while plenty of Meat mania gets going in & around the nooks & cranny's of this East Bloc base, hosts Melvin, Jonathan Bestley & Alex Collins making sure fun will be had by all. As for the entry detail on this "Love At First Bite" Meat meet, doors open at East Bloc at 10.30 p.m. the club running through until a planned 6 a.m. finish and all for just £5 before midnight or £10 thereafter, further details out at http://eastbloc.co.uk.
Onwards and to Southwark now, the new base for Alex Erfan's loveable clubbing brand, Lovechild, which throws its second party of the month tonight. Having established a long run of events across in Vauxhall at Fire, Lovechild has proved one of the most popular & sustainable Saturday night sortie's in recent times, a whole succession of superb showings firmly establishing its premier position on the capitals clubbing circuit. Plus, having expanded into Europe, Lovechild's presence has been felt right across the continent, from Amsterdam to Istanbul & Berlin to Barcelona, the marriage of minds seeing associations with clubs like Red & Blue, Delice, & Muccassassina, while back home links with Brighton's Wild Fruit & London's As One & Lo-Profile rank among its many achievements in the close on three years of its operation here in the capital. Add to that a dynamic D.J. residency team that includes the likes of London based stars Tony English, Brent Nicholls, Phil Hewson, & Mattias, international names extending to Javier Medina, Guy Scheiman, Johan Khoury & Leomeo, and the musical credentials of Lovechild pretty much speak for themselves. Yet, while having disappeared off our radar during the summer, our loveable brand is back pushing the boundaries at new home Pulse, very much finding its feet in this new environment, but loving every minute of it along with its new found associations with the venue's owners, & links with the Logan presents promotions machine who also hold their SuperMartXe London events there. And with off-shoot "Superlovers" gathering steam, there is much to shout about in the Lovechild camp, so a club definitely worth a visit or more.
So what's on offer tonight (Sat 13th Nov)? Well the team are going all Italiano on us with their "Roma" event, a devotion to all things Dolce Vita come Gladiators as it will be the Italian stallions that will be taking over Pulse and racing those pulses with all their rippling olive skin soaked muscles, amazing accents & looks, as well as Latino charm personified, Nik Ripley & his performers definitely meeting & probably exceeding all expectations on the eye candy front. But while our own & original Italian stallion D.J. Pagano will not be present, Alex has called on the services of his remaining Roman residents, Gabriele Cutrano, Micky Galliano, Alessandro Londra & Tony Bruno, all joined by relative newcomer to the Lovechild fold, Marco Gee, each one injecting plenty of Italian passion into their performances, whether it be Sicilian slants, Naples nuances or Piacenza progressions, the musical matches between these dynamic D.J.'s should work like a dream. Then, as if that wasn't enough, Alex has tempted in this month's Lovechild cover hunk, Eric De Chavez, who will be hosting & roaming the crowd to add yet more Italian pepperoni to proceedings in what is sure to be a saucy showing to stimulate & seduce. So, no more reasons required to head down to Pulse and while Soho's ticket outlets doors may be closed, you can still grab an advance ticket for just £12 at http://clubtickets.com/gb/2011-11/12/love-child-brings-you-roma, while entry is also available on the doors which open at 11 p.m., the club running through till a planned 6 a.m. finish, more info, should you need it, out at http://alexerfan.com.
So to the third in our trio and what a third it is, as Beyond extends its arms to all its adoring fans with yet another extended offering marking the beginning of its winter season. Now, what we have said about this brilliant brand goes without saying, it having ridden a crest wave on the capitals clubbing circuit for most, if not all of its ten year tenure. Having pretty much transformed the afterhours clubbing market, bringing a barnstorming blend of beats from upfront house, to tech, deep, classic & progressive, along with everything in-between, in Beyond there is always something for everyone and everything for someone, while the amazing atmosphere in host venue Area's main room is truly unbeatable, for us, anywhere in the globe. And talking of the globe, Beyond's aspirations to become one of the planets biggest players has taken a major leap forward this year, showings in Paris, Mykonos, Ibiza & Sao Paulo , four highlights among a list of others, while back home, offerings in both "Belief" & "Supersize" format have cemented it as the single biggest & best brand on the capitals clubbing circuit. But more than that, Beyond draws on some of the best D.J. talent London has on offer, when you consider the likes of Steve Pitron, Mikey D, Jamie Head, The Sharp Boys, Fat Tony & Gonzalo Rivas among a host of others, you know the music & the magic of this monumentally magnificent meet will always be top draw delight from start to finish and reason why we cannot recommend it enough.
So to this latest exceptional event in the chapter filled catalogue of Beyond bashes, tonight (Saturday 12th Nov) seeing the return of "Ice" the themed event that, as we have said, marks the beginning of the clubs winter season and should re-emulate the impressive outing of the same name twelve months ago. And in the "Midnight" format, this event runs for a full twelve hours, welcoming many of its resident D.J.'s to play in front of a packed out Area of three arena's of sound, The Chapel space sorted by Hifi Sean, Paul Christian, D'Johnny & special guest Guy Williams, while The Terrace bar remains the domain of Jamie Head, The Oli & Fat Tony, although it is to the main room we look for the best action as "Ice" marks the welcome return of Beyond original & its most resplendent resident, Steve Pitron, who we know is hugely excited about his first set in close on a month, Steve taking up pole position from 8 till 10 a.m., he flanked by The Sharp Boys & Alan K. Then, add in the enticing ingredients of the famed effects & lighting, plus podium showings from Elektra Paris & her crew, "Ice" should have it all this Sunday morning, doors opening at zero o'clock & running through until midday, advance ticket purchases recommended by going to direct link http://orangenation.clubtickets.com/gb/2011-11/13/beyond-afterhours, while if you want to get in quick & for free, get your detail in now at http://tinyurl.com/beyondice. Those options aside, you can always pay on the door, but expect to pay more, although whatever the price to get in, you won't want to get out anytime soon as you will no doubt absorb the awesome atmosphere that Beyond creates week in week out & should do again this time round.
So there it is, the most tricky choice presenting itself for many a moon, a trio of treats that doesn't get any better in our books, we happy to lay our hat on any one of the three, although with a certain D.J. (wonder who that could be?!?!) tugging our heart strings & twisting our arms, we will be attempting to brave the dancefloor with our ravaged wrist, although whichever of the trio you choose, maybe all three, just make sure you "Go There! Be There! (DISCO MATT)

If we thought that June was a pretty rocky ride, having landed ourselves in hospital & so out of action for a handful of weeks, even the personal trauma we went through then, kind of pails into insignificance compared with the sequence of setbacks that has besieged our September & October activity across the capitals clubbing scene, as well as the productivity coming out of our website. So, with not one or two, but three serious accidents laying us low, we can't wait to turn over a new month's leaf and shake off the effects of our broken bones, torn ligaments & superficial scars, by stepping back out onto the scene & ramping up our reviewing, recommending, reporting & all other aspects of our website writing.
However, before we do that, we thought we would lay our "Indian Summer Setbacks" to rest, by re-capping on what we managed to fit in during September & October, sharing parties we made & missed, as well as picking on the highlights (or otherwise) of our Reviews, Previews, Recommends, Reports, Music & other posts. Then, more importantly, we will be pointing forward to more positive November & December to come, digging up some delectable dates for your dance diary, as well as our own planned partying which should carry us intact into the coming Christmas season.
REVIEWS – With a pretty poor picture of productivity during October, it was September that saw the lions share of club reviews, SuperMartXe's "Blackout" event getting our Bite Size attention, while full-on devotions to Casa Latina's "Sugar Daddy" & Beyond's "10th Birthday" marked our most active weekend of the period. But, having missed out on Trade's 21st birthday, three forthcoming anniversary's will definitely be dance diary hits in Nov & Dec, Salvation, WE & SuperMartXe the trio of turns among a sea of other activity kicking off from this weekend (5th Nov).
http://discomatt.com/web/2011/10/reviews-amazing-afterhours-anniversary-beyond-the-10th-birthday-sunday-25th-september-super-size-review/
PREVIEWS – Having been pretty lack-lustre throughout much of the year, we stepped up our activity a little, looking at SuperMartXe's return to the scene, Beyond's 10th birthday & Trade's 21st, the theme looking to continue in this vein into November & December with those three anniversaries, as well as one for the forthcoming Christmas season.
http://discomatt.com/web/2011/10/previews-mothership-of-clubbing-re-docks-trade-21-a-journey-to-the-darkside-saturday-29th-october/
RECOMMENDS – Like a spluttering engine, our weekend newsletters were too infrequent, while more attention was paid to our Focus posts, this section of or website still the most productive of any. So, with the determination to return to producing weekly recommends newsletters on top of those focuses, as well as Extra Bites inclusions, both November & December should see posts a-plenty.
http://discomatt.com/web/2011/10/recommends-autumn-appetisers-weekend-best-bites-short-shouts-friday-21st-to-sunday-23rd-october-recommends-newsletter/
REPORTS – With not one report to reflect upon during September & October, we simply have to look forward rather than back, November beginning with a close look at the events surrounding the temporary closure of Fire, as well as a revamp of our weekly round-up report, now called "That Was The Weekend That Was". Plus, with plenty of other scene news to cover, including Gigolo's disappearance, there should be plenty to watch out for.
MUSIC – Having posted just one newsletter during September & October, we are hoping to make it two a month from now on, while the special feature, "Protégé Players & Producers" marked a return to the focuses we used to do weekly in our BlogSpot days & these will be back with a bang.
http://discomatt.com/web/2011/10/music-protege-players-producers-music-is-the-answer-special-feature-sunday-23rd-october/
COMING UP – Apart from the increased activity we have already mentioned, the promises of archive D.J. biog's, along with that special music feature on Javier Medina will herald a re-enthusiasm for all things music, while Disco Matters will be back with a bang too, an interview with Lovechild's Alex Erfan due in November, with others lined up too. Plus, our "Lists" section will come to fruition, meaning we have our work cut out. Moreover, we aim to post to our website daily at a minimum, meaning no less than 30 inclusions during November alone, while our daily banner updates will continue unabated (more on that in a mo).
KEEP UP – While our review activity has dipped during October, meaning our "Nibble Size" review tweets have too, these will be one of the best ways to track our activity out on the scene during November & December. Plus, Twitter is a great way to keep up with our other posts too, our notifications hitting our page as soon as the posts go out on our website, all of which you can follow at http://twitter.com/discomatt. Twitter aside, we continue to use Facebook as a major broadcast medium, so why not check our walls via our page at http://facebook.com/pages/Disco-Matt/112730602119746, or our profile at http://facebook.com/discomattlondon, where we post ALL our activity, while we have opened up our group, thus allowing you to post onto our wall by going to http://www.facebook.com/groups/96540615424/. Over & above that, you can head here and watch the home page for the latest postings.
SUPPORTING THE SCENE – Having established the "Supporting" section as an integral part of our website back in the summer, we consider this as a vital part of our activity, the advertising banners giving us an opportunity to we visually support e bars, clubs, events & businesses both in London & internationally. Now updated daily, should you wish your favourite bar, club or event to be included, just drop us an e-mail to us (details follow) and we will do our best to include it.
CONTACT US – Very simply, just drop us an e-mail at matt@discomatt.com , or fill in a contact form which you can find at the bottom of our website, a hint of which can now be found in the main body of our website. That aside, you can send us a message via Facebook, or even more simply, just plaster our walls or send us a tweet.
DISCO DIARY DATES – Now just before we go, some promised dates for your diary in November & December, the first big date being Salvation's 13th Anniversary which is Sunday 13th Nov, while WE Party London's 1st Anniversary event, "Disco" is on Saturday 3rd December. Then, looking further forward, SuperMartXe celebrate 3 years in London on Saturday 17th December, special guest George Michael an irresistible draw. These aside, watch this space as Fire's temporary closure raises some interesting developments, while Lovechild is back during November & Meat looks like a must too.
So, while we may have been off the boil in September & October, the coming two months should see a return to the Disco Matt of old, our best foot now firmly forward and pointing us towards an exemplary end to 2011. (DISCO MATT)