Posts Tagged 'Brent Nicholls'
A favourite Friday frolic that stormed Soho right from the start, attained awards & accolades & proved of formidable force on the capitals clubbing circuit, after the sudden closure of its historical home, PLAY>TIME is now back, bigger, braver & bolder with a super sized soiree tonight (Fri 10th May), this prolific party making our "Pick of The Day", details a banner selection away opposite or an image click below, while we look into its resplendent return beneath.
 
It pretty much goes without saying that, since its launch a couple of years ago, PLAY>TIME has scored significant successes on the scene, promoter Jay Roberts capturing the imagination of clubbers with a enticing concoction of magnificent music from a band of top London based D.J.'s, while mixing in sexy seductive intrigue with a pack of pumped porn stars. Yet while PLAY>TIME stormed Soho from the start, shook up its compatriot competition south of the river, attained awards & accolades galore and proved a formidable Friday force, there was no doubt that it's Soho home, Lo-Profile, was a little constrictive in allowing promoter Jay Roberts, deliver his desires for this brilliant brand to the full, the porn element of the party having to be pegged back to podium dancing & not much more. That said, PLAY>TIME proved ever more popular as it entered its second year & from our own personal perspective became one of our most favourite forays, even rivalling the might of Beyond. And with D.J.'s such as Mikey D, Jamie Head, Brent Nicholls, & our then premier protégé player Zach Burns in the mix with the towering talent that is Steve Pitron, we have so many happy memories of PLAY>TIME during 2012 which we will savour forever.
However, when the shock news of Lo-Profile's sudden closure at the beginning of January this year hit home, a brace of bashes effectively going to the wall, it was PLAY>TIME that the Soho & wider scene was going to miss the most, although with the occasional nod in our direction from Jay Roberts, we always knew that PLAY>TIME would be back in some form or another. And so we couldn't have been more thrilled when the news finally broke of its resplendent return to the scene, although even we were slightly taken aback by the size & scale of Jay's plans. That said, having decided to scale up, as well as find a venue where he could extend to porn element of the brand to a full, it seems that PLAY>TIME  as a club night & event is coming of age, tonight's re-launch in London, at the Colosseum in Vauxhall, a real acid test for Jay & his team, but given its previous popularity and the intrigue created by the pre-party promotion of this event, we have every confidence that PLAY>TIME  will be a packed out affair, despite the copy cat competition, District XXX running at the same time. Indeed Jay has pulled out all the stops, pulling in massive porn star Francois Sagat among a bevy of other beauties, while two of his resident D.J.'s,, Brent Nicholls & Steven Artis will no doubt provide the sexy seductive soundtrack to match this magnificent meet.
So it is little surprise that PLAY>TIME has not only made it to our "Pick of The Day", but also benefitted from a detailed devotion in our weekend newsletter (direct link http://discomatt.com/web/?p=7533) and while we cannot be there to support Jay & his terrific team, we wish them well and cannot recommend enough that, a PLAY>TIME regular or not, you head down to the Colosseum tonight, as this is one party you won't want to miss. (DISCO MATT)
With much promise posed ahead of its "A New Beginning" event and with plenty of talk about Covert both championing change across the capitals clubbing circuit, was  Saturday's party the proof of the pudding in the eating, what was our verdict on this gigantic gathering and how much more did we learn about this clubbing change concept.
There can be little doubt that the clubbing scene in the capital, certainly as far as big style clubs are concerned, has very much been in the doldrums recently, the weekly, monthly & occasional event calendar being dominated by just one group & the usual set of brands. And will some view this as a good thing, the problem we have with it, particularly of late, as that feeling of same old same old, the same D.J.'s the same venues, the same faces, a regurgitated repetition that has, quite frankly become boring. Indeed the current sorry state of affairs has been a couple of years in the making, many competitor brands either pushed to the sidelines or pushed out of business entirely and with little in the way of replacements from the protagonists of this sordid situation, save for a Friday night clubbing concept that is wrong on so many fronts, we are left unenthused & unexcited about a pastime & activity that used to fill our weekends, wall to wall. Yet that said, while Vauxhall is clearly in the monotonous, same old, same old doldrums, there is plenty more happening, if but on a much smaller scale, a swing out to Shoreditch finding a hip & happening melting pot of parties, East Bloc the most dynamic deliverer, brands such as DISH, SOS, & Gutterslut drawing on clubbers from far & wide, proving that there is life beyond Albert Embankment & South Lambeth Walk.
However, in the eyes of clubbers, Vauxhall is still seen as their mecca, even if it is not quite the dynamic draw it was a few years ago, although with the likes of Colloseum & Hidden hardly used, it pretty much leaves just three full on club spaces, naturally the two Orange Nation ones, Fire & Area and Crash (now known as Union). But wait a minute, what about Covert we hear you say, a venue that used to trade under the name of Factory but was brought by a tight knot group of investors who, when re-constructing the site last April brought Orange Nation into the picture, the initial idea being to let them both manage the place & increase the clubbing offer & variety. Yet while the plans were all well & good in theory, with just one genuine addition in the form of Deelooded, in the short space of 10 months, Orange Nation let what was supposed to be a sophisticated & stylish club venue run down into rack & ruin, the planned works to finish the venue never materialising and, quite shockingly, the group reneging in financial & other promises, leaving the investors with little choice but to take Covert back under their control. But with much more happening in the background, it seems that these investors now have the bit between their teeth, with plans to the driving force behind the re-invigoration of the clubbing scene, both & Vauxhall & London as a whole, their first event to hail this marvellous movement, their "A New Beginning" event.
So with this exciting event and the prospect of something fresh, new & enticing on offer, despite health issues, we simply couldn't miss this Covert cavort, not least that with a D.J. line-up extending deep into double figures, club promoters, scene figureheads & clubbing friends aplenty, it was one of those mustn't miss meets, although with our planned arrival for the VIP reception thwarted by a deep disco dose, it was around 11.30 when we arrived, to be greeted on the door by a warming welcoming committee that included heavenly hostess Chrissy Darling, promoter Alex Erfan & Covert's manager, the terrific Tom Fuller, he having wisely jumped from what we predict as a sinking Orange nation ship. However, on missing the reception, we had also missed Pier Morrocco's set, although caught a moment with him before he sped off to XXL, we then quickly diving into the club to get out of the cold, a further warm greeting by Steven Sharp sealing what was a perfect start to this "A New Beginning" shindig. And with Steven giving us a guided tour, the upgrading & the finishing to the venue was clear to see, the shabbiness that Orange Nation had allowed to creep in, all but eradicated, noticeable differences including fabulous floor coverings in both the main room & the second space, new laser lighting, new ceiling coverings, a totally transformed upstairs area with sumptuous seating, but moreover the subtle touches to trimmings, bar fronts & the like making the place look finished & fantastic.
However, the most impressive transformation was in the second space, the D.J. booth having been moved downstairs, elevating the feel & the atmosphere amazingly and making it a dance room in its own right and it was here where we bumped into the first of a flock of familiar D.J. friends, Ben Jamin preparing for what turned out to be one of a whole host of superb sets in this space, this very much a bit of a home-coming for Ben, as it was he that was part of the Crash team towards the latter years and this Covert second space, for us, echoing the former quite noticeably. But the D.J. faces from the Crash days & Vauxhall both past & present extended to many more, Guy Williams, Brent Nicholls & Alan X  three of a whole host of others, not just this his second space, but back in the main room too, a real brilliant blast from the past, Terry Bryan, pumping up the pace of the party perfectly. Indeed, with the initial slow trickle of arrivals ballooning before our eyes, given our delicate state of health, we retreated towards the safety of the bar area where we bumped into pals Peter & Fabio, our evening just getting better by the minute, the list of friendly & familiar faces lengthening with every passing moment, Dave Cross, Tom Marchant, Louise Port, Nicholas Montenegro, Paul Coals, Tony Bruno and, naturally, Tom Fuller, just a measure of exactly how refreshingly friendly this glorious gathering was turning out to be and certainly what our recent Vauxhall clubbing experiences had been missing.
But the night was still young and with Jamie Hammond in charge of the main room tunes now, we were looking forward to prolific performances from Lovechild's own Tony English, he failing to disappoint with a sterling set, while with Paulo Moreno, Alan K, Fat Tony, The Oli & The Sharp Boys still to come, this Covert "A New Beginning Event" was certainly living up to its billing, the vast array of D.J. talent, some inextricably linked to that other Vauxhall based clubbing group, proof that Alan's promise to give D.J.'s the opportunity to play when & where they want, was bearing fruit right before our eyes. So, sinking into the rest of our slightly shortened stay, we traded main room for second space, outside for in, spending some time catching up with Alex Erfan and talking about plans moving forward, both for Covert and for their wider scene plans, some so exciting that we are itching to share, although have been sworn to secrecy. We also took advantage of the upstairs space, joining Peter in resting & escaping what was now a packed & pulsating main room, Paulo Moreno delivering delectable doses of dance delight, while we traded health issue notes with peter who, it seemed, was also going through a tremendously tough time. That said, it was great to be out clubbing again, this our first foray in March and a better choice & place to mark what, given our personal circumstances, was quite a milestone, we couldn't have made, although with our energy levels sapping & the comfort of home calling, we graced our exit not long after 4 a.m., leaving behind a club that was very much alive, kicking & looking great in every way, not even an ounce of enticement for us to visit our old Sunday morning stomping ground, a small measure of just how times are changing.
So you can pretty much guess what our verdict on "A New Beginning" will be, this very much the huge success that the team had hoped for, a slow(ish) start soon transforming into a truly tremendous turn, a party full of positives in every respect, from the atmosphere & ambiance to the finished feel of the venue, from the style & sophistication oozing from this smart multi faceted space to the amazing additions to equipment, fixtures & fittings and from the depth of D.J. talent, all coming together under one roof in support of this marvellous new clubbing movement, to the party people themselves, all who exuded an air of relaxed & enthralling enjoyment, we not having seen quite so many smiling faces in one club for a very long time.  Add to all that, a real sense that the tide of clubbing change that had been promised in so many words, was swinging into action and we walked away from Covert happy with what we had seen, but with plenty of anticipation of what is to come, this event the first building block in a number that will surely build a solid foundation for Covert to them achieve its aims & aspirations beyond its own borders, all for the greater good of the capitals clubbing circuit. Indeed, with the wraps already being pulled off their new Friday night club "Foundation", plus a new Saturday afternoon clubbing concept on the cusp of creation, there is already much to celebrate in terms of new brand blood, we hopeful that this will kick-start others into action, maybe even collaborating with Covert for the greater good of the capitals clubbing circuit, we raising a glass to Alan, Paulo, Alex, Tom, Steven & the whole team for showing the others how it should be done & what clubbing is all about. (DISCO MATT)
Hailed as "A New Beginning" for the capitals clubbing circuit in an event that brings together like minded club owners, promoters, D.J.'s & scene figureheads, we dive into the dynamic detail of this magnificent meet with commentary & links a-plenty.
Having effectively stood back and watched the splendid scene that was London crumble before our eyes, the once dynamic diversity yet inclusivity that was its strength, like a hair shorn goliath left whimpering & weak, well in certain quarters at least, it certainly seems that the success story that was the mecca of gay clubbing in the capital, Vauxhall, has, over the course of the last two to three years, ultimately been the downfall of the majority of big brands & their bashes. Indeed, with victims extending to biggies Matinee, SuperMartXe, & Lovechild, along with a myriad of others that were quashed before even finding their feet, we remained mainly blasé as to the cruel intentions & devious domination tactics that, following our very recent expose features, made us realise just how much damage, upset, upheaval & misery Orange Nation have meated out to individuals, promoters, D.J.'s, scene workers and the like. And when this despicable behaviour, masterminded by the head of this greedy group touched the lives of close friends of ours, we felt it was high time to speak out, our initial post "Finding Our Favour Faltering" (still a worthy read at http://discomatt.com/web/?p=7152) this controversial yet fact filled feature coming right on the back of a momentous power shifting occasion that saw the supposed new(ish) jewel in the Orange Nation, clubbing crown, taken away from them by the owners & investors in this Vauxhall venue.
So, having made our feelings felt across an equally faltering scene and having received rapturous applause for our brave move to speak our mind, especially given the reputation for bullying & strong armed tactics by that greedy group, it seemed the co-owners of Covert had also had enough of the competition crushing, dominance and thoroughly rotten way that Orange Nation operated,  also making a stand and, with an upper hand firmly in their grasp, set about laying down the aims & achievements for championing the much needed change the clubbing circuit had and still is craving for. And while we have gone into greater detail on this marvellous movement in our preview, "Championing Clubbing Change" (out at direct link http://discomatt.com/web/?p=7390), the intrinsic part of this change the team at Covert are championing, is to engender an atmosphere of fair play across the scene, to create a more even playing field where toes are not trod upon, where promoters don't feel threatened & where D.J.'s can play where and when they want without fear of reprehension, something which has plagued this fine profession, and particularly in Vauxhall, for far too long. So, with this cornerstone of change gaining momentum, the first step for Covert is to celebrate what they decided to call, "A New Beginning", a special event aimed at converting their words into action and bringing together like minded individuals that, like the driving force behind this change, one Alan Adams, were as deeply passionate about making the scene a better place for everyone involved.
And so "A New beginning" was born, the date of Saturday 18th march quickly decided upon as the appropriate time to pitch their exciting proposition, while with much negotiating with promoters & D.J.'s, the event has fast become something quite spectacular, with no less than nineteen D.J.'s playing across a party that will start from 11 p.m. and run through till a planned 9 a.m. finish. So, what are the names in the frames and what can you expect from this "A New Beginning" event. Well, first & foremost, it is very much a new beginning for Covert,  the team having tirelessly worked to upgrade the venue and finish what should have been finished by the departed Orange Nation, months ago. And having been shown around just a week ago, the transformation compared to our last visit in November is pretty remarkable, new stylish furniture, fixture & fittings making the upstairs VIP area feel genuinely like one, while with new lasers, lighting, roofing & flooring, plus all the finishing touches to trimmings in the main room, Covert is very much ready to deliver on the promise we were party to ahead of its opening last year. But it is the second space that has seen the biggest transformation, the awkward positioning of the D.J. booth put right and giving it an air & atmosphere, for us akin to the iconic Crash club, but with the style & sparkle that is very much a statement Covert can shout from the rooftops now. So, rather than feeling a little let down by the venue, as we were when we dived into Deelodeed last November, then the floor in the second room ripped & ragged, doors damaged, toilets scruffy and a sense that it was being maltreated, clubbers heading to Covert for this "A New beginning" event will surely be impressed with what they see.
However, what they will also be impressed with is the vast array of D.J. talent on duty this Saturday night, a roll call of residents from Vauxhall clubs past & present, all coming together in the spirit of the marvellous movement to champion change on the clubbing circuit, Alan  having secured the services of a richly diverse & dynamic pack of players that each bring their own individuality, style & substance to the show. And the nineteen names, well from Pier Morrocco, Paul Coals, Terry Bryan & Jamie Hammond holding the early main room reigns, the second space sports Ben Jamin, Gianni Morriso, & Guy Williams from midnight till 3 a.m., Lovechild's star resident Tony English following Mr Hammond in the main room, with Covert's own Paulo Moreno & main man Alan K carrying proceedings into the early Sunday morning hours, while from Crash days of old in a reunion which is not be to missed is Brent Nicholls & then Alan X in the second space, this space also seeing Tony Bruno, while the real thrill is the inclusion of names that are very much associated with Orange Nation of past & present, The Oli, Fat Tony & The Sharp Boys all playing out in the main room, while Tuesday morning club Desire promoter Steven Geller also hits the decks, the stop press news (although yet to be confirmed) that both Gonzalo Rivas & Paul heron will also be making an appearance. So, with a truly diverse genre of sound across these nineteen scene stars, it would be difficult to single out a particular style or indeed D.J., however, Mr Moreno has produced a podcast especially for this "A New Beginning" event, one well worth a listen & more by going to http://djmorenooctober.podomatic.com/.
As for the event detail, "A New Beginning" takes place this coming Saturday (16th march) at Club Covert in Vauxhall, doors opening at 11 p.m. and the event running through to a planned 9 a.m. finish, while for press, VIP's and other distinguished guests there is a pre-party reception from 10 p.m.. And to mark this special event occasion, the Covert team have decided to donate all profits from the night, including the whole door and bar take to the worthy cause that is The Great Ormond Street Children's Hospital (GOSH), one very much close to Mr Adams' heart, a planned raffle throughout the course of the evening hoping to boost the bounty they will be bestowing on GOSH. So, by either paying the flat door tax fee of £10 or by buying an advance ticket via http://clubtickets.com/gb/2013-03/16/covert-presents-a-new-beginning, you will be making a charitable contribution as well as being part of the clubbing change Covert is championing. Plus with a D.J. line up so dynamic, this looks set to be not just an exceptional event. But the real talk of the town, so one surely you cannot miss, the team echoeing our sentiments when they say "…Covert is shifting up a gear and we want you to come and celebrate this exciting new phase with us. DJ line-up is impressive enough, combine that with a few stunning surprises we have planned and you know this will be a night you would not want to miss…". Add to all that, hosts Chrissy Darling, Sylvia Rebel & the one & only Dior on duty, you will be guaranteed a warm welcome & then heaps of hospitality that sould certainly seal the deal, more detail should you need it, out via the events page at https://facebook.com/events/431518406929706/, while, health fit or not, we will be stepping out on Saturday to soak up the starting point of this clubbing change we are equally passionate about, so if you see us please come say hi, naturally making sure you "Go There! Be There! (DISCO MATT) 
Tapping into familiar & traditional territory, we land our Podcast Of The Week choice on a compilation that marked the launch of new digital radio station, Sauce FM, while our Track Of The Week come from the hallowed green turf of Milan & a producer of prolific proportions, download & stream links, respective banner clicks away opposite or image clicks below, while we expand on these musical masterpieces beneath
Well, it's certainly been a week of musical nostalgia we having dug deep into our MP3 player archives, finding a handful of heavenly house music mixes from 2010 that have more than satisfied our ears while spinning around London's roads. Plus this look back in musical time has re-opened our eyes to talents we have perhaps been overlooking of late, while with tracks announcements flashing up on Facebook, the choices for both our podcast & our track of the week choices kind of fell into a lap quite easily, both reflecting two stars of the scene, one here in London, the other internationally, that have been marvelling us with their music for many moons.
So to our "Podcast Of The Week" first and one that was spurned from that nostalgic trip own the Brent Nicholls compilation path we trod (or was that pedalled?!) during the week, his LGDF Volume One the catalyst for others that hit our playlist, including his Get On My Gay Face mix that holds so many magical memories from our trip to Berlin two years ago. And this somehow brought us to one of his latest releases, a podcast dedicated to new digital radio station, Sauce FM, which began broadcasting from its Brighton base on 8th February, Brent's "Saucy Beats" composition played live on air that weekend. And, while we have found many of his podcast productions of late missing our musical mark by a considerable margin, this one grabbed us right from the off, the first track, "Hum" by Gabriel Castellon gets us in a mesmeric mod straight away, Richard Grey's remix of the Human League classic "Don't You Want Me" also doing it for us, while other classics in the mix/remix include U2's "Pride (In The Name Of Love) and the disco delight "Music In Me". However, in the Shahaf Moran extended remix of Adele's first 007 theme tune, "Skyfall", we are treated to the best re-work version of this we have heard track yet, while of the other towering tunes, thirteen in total, it is Tom Forester's truly amazing "All I Need Tonight" that is the huge highlight for us here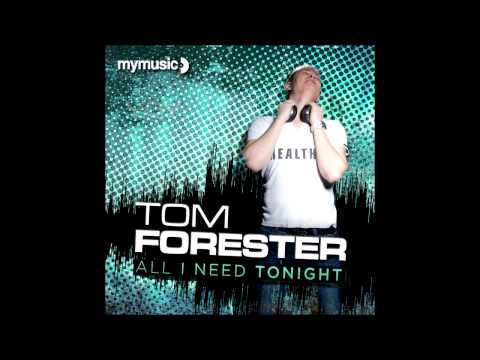 while Brent's "Saucy Beats" bonanza is definitely one for you collection, download/stream options a "Podcast Of The Week" selection opposite, an image click above, or by going to http://djbrentnicholls.com/web/2013/02/11/podcast-saucy-beats/.
To our "Track of The Week" now, we being faced with a tough choice as our Milano man Danny Verde, just ahead of his latest trip to Sydney Mardi Gras, has been beavering away in the hallowed recording turf that is his beloved Holab Studio's, the first one we needing to consider, one which is a joint venture with Steven Redant & Guy Scheiman looking like taking the slot next week, not least that with over 60,000 hits in just four days, it looks like being absolutely huge. So, without already spoiling our own track choice thunder and wanting to let the delirious dust settle on this phenomenal production, we instead picked out Danny's other remix composition, his remix work of Nikki Williams' "Glowing" having all the hallmarks of a Mr Verde version, the uplifting big room sound that shouts from previous productions such as Ellie Goulding's "Starry Eyed", Lady Gaga's "You & I" and Blake Lewis's "Till We See The Sun" , albeit on this latest work, a tad more restrained. However, its only when you compare Danny's delight with the original right here
that you can totally distinguish his style, one which continues to press all our musical buttons. Will it go down as a Mr Verde classic, we are not yet sure, although it does prove that man is still on the money when it comes to his studio productions, even of they now playa signifcan second fiddle to his huge international D.J.'ing career which we, after following, befriending, supporting & promoting this incredible Italain individual over the last five or so years, can only be immensely proud of. As for "Glowing", you can download both all three of his remixes, that is the radio edit, the dub and, our preferred, the club mix, via Beatport at http://beatport.com/release/glowing-the-remixes/1039375, while head to his renamed Soundcloud site at https://soundcloud.com/dannyverde for his pre-release snippet, or simply click on our "Track of The Week" banners opposite.
Well, with a music march in in our step and our next 2013 newsletter volume on the near horizon, we can say that in both Brent Nicholls' podcast & Danny Verde's tracks, we have two productions that, just like the men who made them, prove yet again that "Music Is The Answer!". (DISCO MATT)
In a wonderful weekend of re-union's, we found ourselves filling our ears with a classic compilation that brought back so many magical memories that we couldn't resist making it our "Podcast Of The Week", while this marvellous mix is also the source of a classic choon that we crown as our "Track of The Week" choice, download/stream options on both an image click(s) below, while recap on our feature of the time beneath.
Having nowhere near landed from the cloud nine that was, without doubt, one of the most amazing weekends in a long while, one filled with fabulous re-union moments, the amazing Antwerp the backdrop to being back with our brilliant Belgian boys, Elof de Neve & J.d. Cerronez, we also finding ourselves swept with a real sense of nostalgia that saw us fill our ears on our outbound journey leg with a classic compilation very close to our hearts. And while much water has gone under the bridge since we first joined forces with Brent Nicholls in a short lived collaboration series, this podcast remains and will probably go down as one of our all time favourites. So, soaking ourselves in a little self indulgence as well as not wishing to come down from that weekend cloud nine, we have made our "Dance-tastic Top 20 Dance Hits of 2010" our Podcast Of The Week, sharing extracts the feature we published at the time of its release in January 2011, while also choosing our Track Of The Week from this superb source, one with many meanings to us (and possibly others) at this moment in our lives, while it is one that very much represents this sense of nostalgia we find ourselves in.
So to the podcast, one which virtually to the week two years ago (and not long after its release) featured large in our February frolic to Antwerp, two years on, once again playing a big part in our weekend, of re-union & nostalgia. So, as we arrived back in London this afternoon, we had an epiphany, why not have a "classic slot in our "Podcast Of The Week" selections every now & then?! And having featured it in a full on D.J. focus of Brent Nicholls, this what we had to say about this
"…..When Brent kindly offered to compile a special compilation to mark the completion of our year end music review and the selection of our top 40 tracks within that review, we were not just honoured, but filled with gratitude with this amazing offer. Yet, given our similarities in musical tastes, it was very much a die-cast disco duo in the making, or as Brent aptly put it, "…a collaboration made in disco heaven…", although, from the off, this most skilful of mixers was faced with the tricky task of tailoring a compilation that flowed, given the occasional chalk & cheese choices that made it to our top 40. Indeed he explained to us that "…what started as a top 40 turned into a top 30 which is now a top 20…" stating that "…These aren't his top 20 of the year, but are tracks extracted from his original top 40…" also adding that "…some tracks, after all, just don't go together no matter how hard you scrunch, munch, filter and glue…". But glue he did, and to amazing effect, in fact we cannot wait to get our right hand hearing back, so we can listen to this special 152 minute mix in full stereo glory.
Simply called "Disco Matt's Dance-tastic Top 20" mix, Brent's brilliant piece of work combines all our favourite tunes of the year 2010, ones that have special meaning, others that rocked us in clubs & elsewhere, although what it is not, is a reflection of the big dancefloor sounds (there are a couple in there), rather as our man from Oz puts it "…Matt's eclectic taste reflected…creating some interesting but succesful moments by the fusing of different genres…." he also admitting that "..it quite obvious that many of Matt's favourites were also my favourites, which I guess defines the word popularity…but this mix could easily be considered MMX volume 3…The Disco Matt Mix..", Brent, of course, having rounded up his musical year with a double volume of tracks titled "MMX", which are both available at http://djbrentnicholls.com/music, and are, may we add, very worthy additions to your collection.
As for our special mix, well you can listen or download it in a number of ways. First & foremost, you can visit Brent's website (as above), where you will (currently) find it at the top of his home page, or within the "music" section together with download options & a full playlist. Secondly, you can go to the link t the foot of this post, a link that will also appear on our website in a separate short report but is obviously here too, while lastly, we have added it to our soundcloud site (http://soundcloud.com/discomatt) & our podcast page (http://discomatt.podomatic.com/).  So for a slice of collaborative disco heaven & a dollop of this die-cast disco duo, go grab this exclusive mix and immerse yourselves into a dance-tastic dream, as there can only be one way to round off this special report, and that's by saying, "Music, Brent Nicholls style, is definitely the answer"….."
To our track of the week now and one that is found pretty much in the middle of our dance-tastic podcast but is one that first came to our attention back on Brent's "LGDF" album for earlier that year, not least for its terrifically soothing trance style, one very much for listening to while sitting back with a cool drink by the pool. But, having re-discovered our podcast this week, this track has hit a number of marks, the title "Take Me Back" fitting the bill in respect to many things going on in our lives right now, this Kenne Kuramochi original dub gem here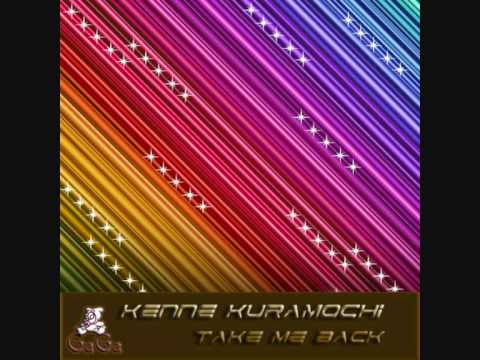 also centring us on an inner sense of peace & tranquillity amongst the turmoil and anguish we are facing at the moment. And it seems that a handful of others have latched onto the tracks towering qualities too, J Velardi & Luque having given the track a harder, deeper & much more clubbier feel, Laurent Schark having gone that extra re-work come sample mark in an attempt to give it broader appeal & even radio airplay like qualities, to good effect we have to say. However, while the original can never really be topped, the re-work by eSQUIRE is a particular sample favourite of ours, not least that we admire & love virtually all of this artist's studio productions, as he seems to add a whole new dimension to each track he either samples in with others, or simply re-models, as he has done with "Take Me Back" here to exceptional effect, creating a virtually new & stunning sound.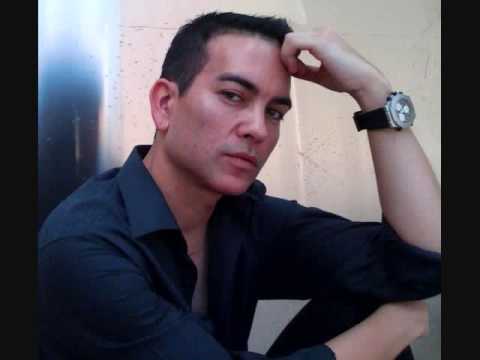 So, it very much has been a weekend blast from the past and a what a brilliant blast it has been, the memories of Red & Blue relived, the reunion with Elof & Joeri complete and the our affair with that collaborative compilation & towering tune re-kindled, all in their own way serving to prove that "Music Is The Answer" (DISCO MATT)
Wiping the seventh month slate clean, we signal a new dawn in our music newsletters, the first in a continuous volume series that, each week, promotes the podcast picks & tracks in the mix, including those promoted our website and other movers & shakers that have been rocking our weekly world, all that along with our podcast & track of the week choices, direct download/stream links & video clips included, meaning its "music is the answer" all the way.
In a week that has proved our most musically momentous & emotionally enthralling ever, it seemed wholly appropriate to re-engage in one of the most prolific passions in our life and wax lyrically about this majestic medium. However, with our last newsletter now over seven months old, there is much music making we have missed in that time, although we are not planning or proposing a comprehensive catch up, rather to wipe that slate clean but with an eye to sharing some of the bigger pieces of podcast & tracks news now we are back in the music newsletter driving seat. Plus, to keep the momentum going, we are sticking to a simple & straight forward new volume series, which we are calling "Podcast Picks & Tracks In The Mix" which will gather up some of those momentous music moments of the year as well as the more recent production picks from both our website & those that have been rocking our weekly world.
So let's get to it and start with the most momentous musical masterpiece of 2012 so far and one released just seven days ago, Steve Pitron's "WE Formula 2 Part 1" podcast having completely consumed us, like no other before it, this marking his fifth release of 2012, a year which in many respects we would rather forget. But true to form throughout this tough twelfth 21st century annual, Mr Pitron has come up trumps  in making our bad times good through his magnificent music making and if there was the most phenomenal positive we can draw from our troubled toils, it is exactly this. Plus, in this latest podcast, phenomenal is exactly the word to describe this Pitron production, the terrific twists & turns between full on tech and vocal injections, perhaps challenging the tastes of some of his following faithful, does for us display Steve's dynamic dexterity in all aspects of  track spotting, selecting, moulding & mixing that make him a master of his art in our books. And over 9000 downloads, plus the number one spot  in the Podomatic chart, speak spectacular volumes, while given the indelible impression this podcast has made on us, we naturally devoted a special review feature, "Pole Position Production" which tells you the story of how this colossal compilation has consumed us, one worth reading at http://discomatt.com/web/?p=6033, while we can say no more than we have there apart from, get this stunning Steve set of sounds into your collection by pressing the "WE Formula 2 Part 1" download button at http://stevepitronsessions.podomatic.com, while it enters its eighth day as our "Podcast Of The Week" for a second seven day term in a row.
Now we go into the podcast mix, as we head to the other picks on our website, a more appropriate position in this newsletter for the next marvellous music maker we couldn't think of, as coming second only to Steve Pitron is an accolade we can easily award to a young man that pretty much instantaneously impressed us to the extent that we propelled him as our so called "premier protégé player", a position Zach Burns continues to hold. And with a developing vocation behind the decks that has grown in both stature & size, regular residencies here in London including with club nights Gigolo, PLAY>TIME & Popcorn, he holds down a Saturday slot with The Edge and, on top of that has been part of playing  proceedings at CasaLatina, Matinee, D.J's At Work & The Hoxton Pony. But our brilliant Mr Burns has also played over on the continent, representing Gigolo in Germany & starring for Paris club Scream, all this hinting to even greater gigs to come as we close in on 2013. However it's his podcast productions we hone in on here, Zach as adept in compiling a compilation as selecting sounds for a set, his series of "House Sessions" podcasts the prolific proof of this particular pudding, while like many of his contemporary D.J. compatriots, he also releases recordings of his live sets which are also testament to this terrific man's talents. So, having made our "Podcast of The Week" slot on a few occasions while we have been off newsletter air, it comes easy to catapult his compositions here, a simple click on http://djburns.podomatic.com/ bringing you straight to his latest monthly release, while a visit to http://soundcloud.com/djzachburns taps you into those live recordings, his last PLAY>TIME set one not to be missed.
Keeping to the "in the mix" philosophy of this new newsletter series, we head out internationally now but not that far, landing on Belgium and an impressive individual for whom 2012 could not have been more polar than ours, the year one that Elof de Neve will remember for a long time to come, as his D.J'ing career has gone stratospheric. From the solid base of one of his home country's biggest club brands, Red & Blue, Elof has spring boarded across Europe throughout 2012, Matinee appearances in Amsterdam, Barcelona & Paris adding to guest slots at Milan's The Farm, Super Heroes in Cologne & Propaganda in Berlin to mention a few, while he was in the thick of the ES Collection "Get It One" world tour, played at pride events including Antwerp, Lisbon & Sitges,  all this while cementing that base back home in Belgium. And it is back home where Elof will be next weekend when Red & Blue mark their 15th anniversary, we crossing fingers that he will lay down a new podcast to mark the occasion, no doubt filled with all the uplifting & euphoric vocal house that benchmarks the beats in his bag and score the sounds selections in his sets, these sounds often comparing him to our first newsletter inclusion, this comparison quantified in the quality of Mr de Neve's compilations, the latest of which was devoted to club brand Propaganda and is tanked with terrific tracks, while there are plenty more to pleasure your play button by heading to http://soundcloud.com/elofdeneve where the wonderful musical mixing world of this genial gent from Gent is your oyster.
Right, time for a track mention, although with so many towering tunes to choose from in the last few months we head for a heavenly highlight from Spanish star of the international stage that will quite possibly be our producer of the year, as Taito Tikaro has scored successive sweet spot goals on us throughout 2012, "Lady Luck" the first, "Lift Me Up" another, more recently, indeed as recent as the last few weeks, his interpretations Florence & the Machine's "Spectrum" and as recent as the last three weeks, Albert Neve's "She Loves", while there are plenty of other tremendous track treats in Taito's trunk of tunes. However it is his own production that we pluck out from his prolific pack to focus on here, "My World"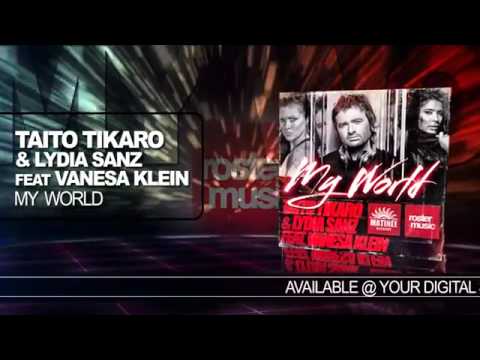 featuring the vocals of Vanessa Klein, the lyrics of the song still erupting our emotions & tumbling those trademark tears some four/five months after first tuning into this towering track on Steve Pitron's "Summer 2012 Part One" podcast and one that has been trading 2012 track of the year top spot with "Take Me Higher" since, Taito's talent for the swooning & zooming sounds to stir our senses peppering all his productions but impressively indented on this incredible incarnation of his. Will it make it to the treasured top slot?, well it has stiff competition not least from another which we will be including  a little later, along with that Rony Seilkaly stunner we have already mentioned, but Mr Tikaro has every chance of lifting not one, but two DM trophies this year.
Back to podcast productions, back to London and back to a website inclusion that has, like all the former three in this newsletter, scooped our "podcast of the week", but not just that, achieving the as yet unprecedented accolade of staying at our effective number one slot for three weeks in a row. And this was not only richly deserved by the quality of the production but the resplendent return to music making by one Mikey D, his podcast production absence of over fourteen months, "Heavy Baby" somehow sending this scene favourite star into semi retirement, although with a demanding day job taking up most if not all of his spare time, the previous regular resident inclusions at Beyond become nothing short of barren, while the heavier direction of his music marked just the occasional appearance for sister brand Later. Yet while, if we are honest, the former Dower compilation delivery failed to float our boat anywhere near as much as "Lose Control" did, in "House Music All Night Long", Mikey has struck gold, neatly bridging the gap between his two other podcasts, a delightful dollop of classics remixed balancing tech & vocal infusions, while floor filler favourites "Let The Sunshine In" & "Naturally" are heavenly highlights. Plus with returns to gigs behind the decks of Beyond, Later & PLAY>TIME, we felt his inclusion here, on top of devoting a special feature to him, "Delectable Dower Delivery" a worthy read at http://discomatt.com/web/?p=6000 , very much deserved, as is this marvellous mix into your collection by pointing yourselves at his podcast page, http://mikeyd.podomatic.com or selecting his soundcloud site at http://souncloud.com/mikedower and, like the compilation title, play Mikey's house music all night long.
Jumping back internationally we only have to take a short trip across the channel to the French capital to find a D.J/Producer that, while he resides in Paris, is quite often jet setting around the globe to star in all sorts of club events & happenings, destinations Leomeo Carandang has touched extending to all five continents, just these last handful of weeks he back not too far from his birthplace of the Philippines, only yesterday playing at Singapore club Taboo, while a vacation in Vietnam has been a much needed & welcome break from what is always a hectic schedule in the life of Leomeo. Indeed, of the fifty two weekends in a year, he is away from home for a good 80 % of those, his gig tours & travels as close as Marseille & St Tropez to as far as Montreal & Sydney, the latter marked with one of his most recent mixes from his short tour there which including a gig at the city's Extra Dirty club and is the one we currently feature on our website. However, the Leomeo production story extends much further than that, a sizeable chunk of his time during the week being spent in the recording studio, his most prominent production since the superb track "The Sound Of C", one which was remixed by a number of others including Superchumbo, is "Do U Feel It", while a simultaneous production "Give Me Luv" is nipping at the former's heels, these two releases on top of what is probably our favourite of his tracks, that being "The Bomb" which within a very short space of time has been remixed no less than six times. But with over 70 podcasts & tracks to choose from, Leoemo literally spoils you at his soundcloud site, well worth a visit by clicking on http://soundcloud.com/djleomeo/.
Now it's time to mop up the rest of our website podcast picks, Brent Nicholls having turned to twitter to market his mixes, a visit to http://djbrentnicholls.com/web/2012/11/19/follow-me-on-twitter-download-exclusive-podcasts/ telling you more, while The Oli takes us back to 2004 for his "A Moment Of Orange History" podcast which proves a superbly sentimental step back in time, so worth grabbing at http://theoli.podomatic.com/entry/2012-11-18T15_03_13-08_00 so as to sink into what is an exceptional example of Mr Bell's brilliant beats. Then we come to what we call our "movers & shakers", those latest podcast productions that have pricked up our ears, London based Tim Jones doing just that with his intriguingly titled "D.J'ing For Dummies" compilation, he summarising it as "…an hour of house music tracks from my box…", a click on http://riseandshine.podomatic.com/entry/2012-11-22T07_23_03-08_00 proving that he has, as he stated on his podcast page, mixed for your pleasure, while our other mover & shaker from the capital this week is Jamie Hammond & his spontaneous set piece experiment which came out of a sleepless night, that finding resonance with us as we too have been suffering from sleep shortage and this affinity made us listen to & be impressed by his effort at http://d-jamie.podomatic.com/entry/2012-11-21T22_11_29-08_00. Internationally we have two "movers & shakers" too, the first one we have been wanting to include for a long time, Ludoladiva posting on our Facebook each & every time he makes a mix, his upcoming gigs for Matinee warranting our promotion, Ludo inviting you to join his session by going to http://facebook.com/events/450106361703958/ while the actual podcast promo is up at http://soundcloud.com/ludoladiva/ludoladiva-matinee-promo-part1-december-2012. And last, but by no means least, is Greek guy GSP, another who regularly shares his productions through our social networking connections, his relatively new "Energy" series very much on our favourites list, he having been one of our "movers & shakers" for a rolling few weeks, his latest "Vol 3" a surefire fabulous addition to your collection by hitting on http://djgsp.podomatic.com/entry/2012-11-20T10_23_06-08_00.
So with our podcast picks done for this time, it's down to that other track mention we hinted to earlier to finish off this first volume in our own new series of music newsletters and fulfils our promise to include our "track of the week" which, in one of the most momentous musical weeks we have endured & enjoyed, could have gone to any one of a dozen or so choices. But while many trademark tears & emotional eruptions came from all the tracks in our selection pool, it was "Beautiful Mind" which spilled more sentiment than any other, actually stopping us in our working tracks when we first heard it on Tuesday. Indeed, with a compelling connection to our "podcast of the week" choice in that Steve Pitron's "WE Formula 2 Part 1" production was the introductory source, after sinking into this terrifically moving track masterpiece, we sought out the exact version from Mr Pitron's podcast, first falling on the Chucky, Ortzy & Nico Hamuy remix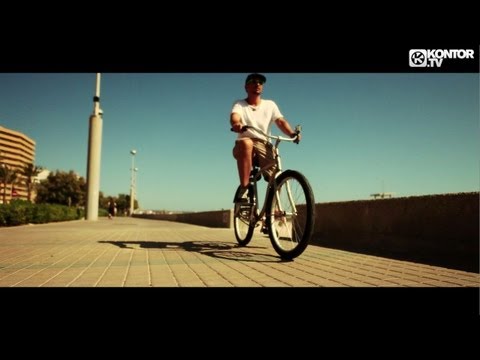 which while not the version we were hunting for, sourced the official video which began the equally moving story of this marvellous few minutes of music, the filming of the artist, Keemo, on his bike the first emotional erupter, the Catalonian film location connection anther catalyst the lyrics, as they played out on the video, completing the tear tumbling picture. Then came the story of why Steve included the track on his podcast, which gave it even more providence to make it to our "track of the week" pick, it having also made it into both his & Max Sanna's sets during their ClubNation back-to-back performance at Lo-Profile last night, all meaning that, like our other track focus here, "My World", "Beautiful Lie" looks destined for year-end greatness, while with a host of remixes out there, plus that illusive inclusion on the Pitron podcast still to come our way (hang on a second, here it is)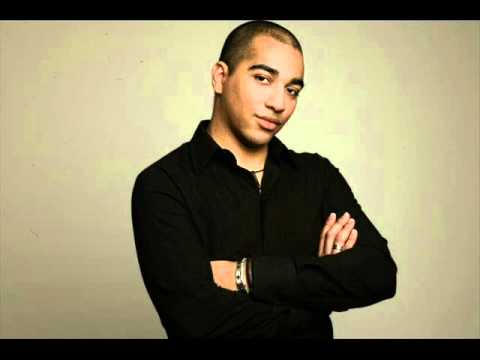 watch this space for a special feature on this & a handful of others that will be vying for that top track of 2012 trophy spot.
Well that's just about it for our first music newsletter in months, but we promise it won't be even weeks before the second volume in this new series, the emphasis switching from podcasts to tracks and to those producers on our website, the likes of which are Danny Verde, Ivan Gomez, Guy Scheiman, Javier Medina and, naturally, Taito Tikaro, while a couple of podcast "movers & shakers" will get a look in too. However with all that to come, in the meantime we hope you connect with our above choices, all which, for us, go to prove that "Music Is The Answer" (DISCO MATT)
With that supposed summer sabbatical at least stalled, Disco Matt gets back in the groove, re-starting his "Podcast Of the Week" selections & choosing Brent Nicholls & his "HBVIP 12" mix, dedicated to this year's Hustlaball London event, which takes place on Saturday (7th July), download/stream options an image click away below, while DM dishes up his devotion on this bonanza of Brent beats beneath.
While there are plenty of D.J.'s, both in London & internationally, that press our musical buttons, the ones that also make us smile from ear to ear with their superb selections are few & far between. Then there are those that also make it into our continual playlist collection, one such individual being Brent Nicholls, an antipodean by birth & design, but a D.J. & scene figure torre de force that has made his home in London & very much made his mark on the scene. With a list of clubbing achievements longer than our arms, the mere mention of brands, Action, Beyond, Hard On!, Lovechild, Matinee, PSP (it's back by the way) & Salvation speaking enough volumes, Brent having played for each & every one of theme, that long list goes on & on, while we probably most affectionately connect this genial gent with superb social soiree Industri, a club that marked our birth among a whole host of other life changing moments.
But included in this prolific package is, of course, Hustlaball, Brent having represented the brand in London for the full five years it has been cutting a stride in the capital, whether it be playing in the VIP room or in the thick of the Hard On! Space action, Mr Nicholls' services once again being called upon this Saturday (7th July) when Hustlaball returns, but to a new home host in the form of Brixton Electric, he once again holding sway in the VIP area. So it comes as no surprise that he has laid down a compilation in celebration, this fifteen tracked triumph starting as it means to go on with the dirty funky "I Wanna Be Like Talking Heads" then tripping through towering tunes including "Let The Beat Hit Em", "U Make Me Wanna" & "U Got Me Rockin", Brent explaining of his selections, "…this mix contains an eclectic collection of tunes, starting off sexy & sultry, then getting all American circuit & dirty, before moving into funky & chunky, as well as a tip to the old school with a touch (just a sprinkle) of hard house, before returning to funky…"
And he isn't wrong at all, in fact, the way Brent has blended all these musical genres is quite brilliant and, for us, marks his best compilation of 2012 so far (and by a long shot may we say), it very much taking us back to the purple patch period of 20008/10 when each & every podcast of his hitting our heavenly mark, time & time again, "Disco Electrique", "LGDF", "Get On MGF" just three examples, "HBVIP2012" looking like going the same way as these marvellous mixes, straight onto our iPod & MP3 player and into our continual daily. playlists. So it pretty much goes without saying that we cannot recommend this, how does Brent put it, "…dirty filthy cock slapping whore…" of a mix and one you can download &/or stream via direct link http://djbrentnicholls.com/web/2012/06/27/hbvip2012/, Mr Nicholls offering a variety of vehicles in which you can do so, Dropbox, iTunes, Mediafire, & Mixcloud, while you can even scan your phone against the special panel to view the compilation, following which you can soak up its splendour to your heart's content, safe in the knowledge that, in Brent's brilliant beats hands, music is the answer. (DISCO MATT)
When a music mix includes the word "Disco" it is hard for us to resist, Brent Nicholls' latest compilation creation one such example, his "Disco Pills & Other Thrills" mix making it to DM's podcast of the week slot, download/stream options a banner selection away opposite or an image click below, while DM delves deeper on this Brent beats bonanza & its creator beneath.
There was a time, not too long ago at that, when our ears were virtually constantly filled by a Brent Nicholls mix, indeed last year saw us collaborate with this amiable antipodean on no less than three compilations in what was a pretty short lived "Dances-tastic" series, our considerable collection still swimming with his sounds, classic & favourite mixes including "Get On MyGayFace", "Disco Electrique", his "LGDF" Vol.'s and a string of recording's from live performances "Beyond Pervert", "Society" & "Barcode" right up there too. Indeed of all the D.J.'s creations that make it to our collection (and there are a lot), Brent tops the pile by a long stretch, over 50 podcasts hogging our hard-drive, while we have more than a handful of CD recordings (yes they still exist!) from a few years ago, all that mark magical moments in our musical memories. Plus a more prolific podcast producer we don't know, he often racking up at least a couple of compilations for each month of the year & mixing up recordings from live performances with devotions to the many genres & house music he has stepped through in his colourful career, while his style of sound has found & continues to find resplendent resonance with our traversing tastes, even if he has not been our flavour of the month for six or so.
However, with Brent's latest podcast production, all that looks set to change, a quick glance down the playlist enticing us in with a handful of familiar names & indeed tracks that find immediate resonance, artists Stefano Noferini & Crazibiza for example, two real favourites of ours, while tracks that stretch to re-works of Abba, & New Order immediately brought a smile to our faces when we pressed this podcast play button for the first time. Indeed with hints to other house classics that include "Ticket To Ride" & "You're No Alone", Brent has certainly injected plenty of his so called "Disco Thrills" into this mix, neatly blending them with his now trademark Nu-Funk sound of track choices, Mr Nicholls explaining of this compilation, "…I have selected tracks I actually like, ones that are rocking my world and that are fresh off the mp3 press…" he adding, "…on Disco Pills I mix up a variety of genres into one smooth groove, containing progressive, electro, funky, disco, latin & tech…" the contents of his Disco Pills bottle very much reflecting what is say's on the label. And the finished product is one that very much takes you on a journey, dipping back into the past then whizzing you right up to the present & then back again, each track keeping you hooked & honed in on this exciting eclectic experience, one which we are sure you will enjoy taking following a visit to http://djbrentnicholls.com/web/2012/05/10/podcastdiscopills/, where you will find download/stream options a-plenty, including Mediafire, iTunes, Mixcloud, & Dropbox, while iPhone uses can use the specially created QR code, a system which seems all the rave right now.
So what else has been on the Brent Nicholls production line while our backs have been turned? Well, with "Disco Pills" representing his, as he puts it, "…first non club/promo/speciality…" mix of the year, the other seven podcast productions for 2012 so far naturally fall into the other brackets, live sessions of two of his residencies, Play>Time & Hard On! reflective of the different styles he plays in these clubs, the latter seeing him come out to play (possibly in more ways than one) this coming Saturday, while Play>Time welcomes this down under dude to deck duty, next Friday (25th May. Over & above these two, another live session, this time from South London spot Kazbar (on our doorstep in Clapham) reflects yet another style of sound this incredibly versatile veteran. As for the "speciality" bracket, his devotion to legendary Swedish group Abba (we are both huge fans!) is a must listen, containing 12 classic tracks, some remixed, but is definitely one for Agnetha, Frida, Benny & Bjorn fans, while more conformist to his house music traditions while filling that "promo" category is his recording lifted straight from his appearance on Gaydar Radio's "Club Nation" Saturday night show in March, all these compilations still available to download/listen by tripping through http://djbrentnicholls.com/web/category/podcast/, his Abba podcast definitely getting our vote. Plus, if you happen to work out in Soho Gym's in Camden, catch Mr Nicholls pumping his musical iron once a month, while away from the decks, his web designing keeps him pretty busy during the working week, that on top of managing clubbing website SeenQueen, all adding up to a tore de force talent still lauding it large in London. (DISCO MATT)  

Well, he has done it again, as Jay Roberts pulls another magnificent macho meet down Lo-Profile way, making it too difficult for Disco Matt to divert choice in a different direction, Play>Time getting the DM pick of the day vote, all the detail a banner selection away opposite or an image click below, while Jay & DM jointly wax lyrically about this porn-tastic party beneath.
 
Jay & DM deliver on the detail of this brilliant brand & its latest bash …
 DM ….There can be no doubt that PLAY>TIME has ascended the tree of Friday night frolic choices to reach the top, pulling in an captivating collection of clubbers & socialites from right across the broad spectrum of the capitals circuit, from East End boys to West End girls, the Soho set, the Vauxhall vaudevilles & even the Shoreditch trendsetters, making it one of the most popular parties on the weekly calendar. And with a cabinet full of awards already, Jay & his terrific team are taking the brand to even bigger heights with parties in Paris already under their belt & much more to come!

Jay…..PLAY>TIME has provided some unbelievable nights with the hottest men from around the world. The party has become legendary for giving party boys the chance to see their fantasy men in action. Salivating studs from all over the globe have travelled to London just to see these awesome hunks in my backroom boudoir, bigger and better than they ever appear on camera So, PLAY>TIME very much delights in bringing you not only the porn veterans you love so much, but also introducing you to the newest talents in the business and so has a special night planned for  tonight (Fri 20th April) when we bring you a long-time favourite and a bloke about to start a fantastic career
Jay propels his  porn stars when he say's….
There is no studio on either side of the Atlantic that doesn't fight for Spaniard LUCIO SAINTS to perform in one of its movies. From Stag Homme to Lucas Entertainment to Raging Stallion, Cazzo and Sarava, the tattooed wonder of wild heat teases fans across the globe with his incredible energy and drive. Brash and exciting, Lucio is the ultimate porn superstar, the type of panting beast who has come to define PLAY>TIME.  You like boys inked like Lucio? How about our special newcomer, MILES RACER? Miles is about to burst into porn superstardom with scenes for UK Naked Men and FreshSX and no doubt many more studios to follow. PLAY>TIME is proud to be the first to show him off! Trace the twisting shapes all around Miles' body and watch him show off his big grin…and more, if you're lucky. 
DM  delights in the D.J.'s
But naturally, while PLAY>TIME is very much about those manly men, it couldn't be anywhere without mounds of magnificent music. So very much mirroring the veteran/new blood theme of tonight, Jay is pleased to welcome back a true veteran of the D.J. London scene, first ample antipodeans Brent Nicholls, who has been in the scene spotlight for many a moon & was one of the original residents of PLAY>TIME when it launched, he also having been at the centre of its Friday forerunner "Society", a sample of his "PLAY>TIME" inspired sounds are out at http://djbrentnicholls.com/web/2012/03/04/podcastplaytime/.Then, not so much a veteran, despite having been amazing us with his barnstorming beats for a few years, D'Johnny is definitely one of today's biggest players, featuring large in brands like Beyond, SuperMartXe & WE, having represented all three both here in London & internationally,  he fresh from a tour down under & sure to hit the mark with his sexy soundtrack of towering tech treats, a superb selection of his broad spectrum of sounds available via http://djohnny.podomatic.com/.

PLAY>TIME
A Gaydar Club Experience
Friday nights will never be the same again.
Date: 20/4/2012
Time: 10pm-4am
Door Tax: £8 before 12 p.m. / £10 after 12 p.m
More info at http://lo-profile.com &/or http://facebook.com/PlaytimeProfile

With the Wig Party's reputation for clubbing glamour sophistication & style in combination with charitable causes, thus attracting the cream of the scene & celebrity crop and proving ever more popular year on year, it was only a matter of time before the team behind this annual event would seek to score a second yearly soiree success, Disco Matt delving deep into the details on "The Masked Ball" which hits the ground running this coming Sunday with a spectacular showcase.
We are fabulously fortunate to find ourselves within a sparkling scene that, like the biggest & brightest of rainbows, superbly shines & shows off the full colourful spectrum of clubbing concepts, whether it be internationally renowned brands such as WE, Matinee & Salvation, or home-grown gatherings such as Beyond, Orange & Trade, London very much proving a fruitful partying playing field that encompasses one of the most diverse clubbing communities & cultures in the world. And that also goes for the venues that house all these happenings, from former theatres to abundant arches and from state of the art super structures to bijou basements, the capitals clubbing circuit pretty much having it all. Then add to this a plethora of promoters propelling their productions on a plentiful partying public and the picture is certainly as prolific as you will find anywhere, an insatiable desire from a catalogue of creators to cater for every type of taste making for one of the richest tapestries of tantalising turns that we know. But when it comes to combining both clubbing & charitable causes, it seems that one particular outfit have got it down to a tee, having built on a firm foundation that has seen its annual events grow in both popularity & stature to the degree that it was simply a matter of when as opposed to if it would extend its offering into a second showcase to score a success with the scene.
The Wig Party has certainly captured the imagination, one that started as a pretty small & select slice on the clubbing & social scene four years ago, has now grown into a massive annual event each October, drawing in the cream of scene along celebrities a-plenty, notable attendees including Leona Lewis & Danni Minogue, while a host of other have made discreet & cameo appearances, often attracting the national newspaper paparazzi, all which has propelled The Wig Party to a position of prominence within the clubbing circuit calendar, as a consequence the October event making headline news in pulications across the land. And it seems that the scene, year on year, has responded resplendently, not just donning wigs for a charitable cause, but going all out with some of the most extravagant & opulent costumes & apparel to match the sumptuous surroundings which, for the first three years were within the wonderful walls of Cafe De Paris, although the 2011, due to that huge demand & popularity, moved across to Mayfair, further enhancing this prolific party's prominence on the scene schedule. So having become the amazing annual attraction that it has, demand for the October event far outstripping its capable supply, the team being The Wig Party have been under considerable pressure to pander to its adoring public, the product of this process being "The Masked Ball" which, like its bigger sister, looks like storming the scene and making more of those heavenly headlines.
So, with the scene set, what is "The Masked Ball" all about? Well, the format is similar to The Wig party itself, although with one intrinsic difference, the emphasis being on masks rather than wigs, although we highly suspect that veteran "wig-ers" will be wearing their handsome head pieces with pride, of course along with the mandatory mask. But as we have said, wigs are not necessarily part of the makeup of this event, rather, in the words of the Wig Party promotions team, "…the dress code is very relaxed but wearing a mask is compulsory, think simple but chic, think sexy and fun.." they adding "…our famous pageant is taking a back seat on this event making "The Masked Ball" a different yet equally fabulous charity event where dancing and seduction is the main aim, so wear footwear to keep on moving and clothing (or lack of) in which to sweat…". But the central theme of raising funds for charitable causes that is at the core of The Wig Party is very much part of "The Masked Ball's" aims & achievements too, the main benefactor being The National Aids Trust, an incredible organisation noted as the UK's leading HIV/AIDS charity and one which is dedicated to transforming society's response to HIV, NAT provides fresh thinking expertise and practical resources for those living with the virus, while they also campaign for change in a whole series of ways. As a result, support to allow NAT to continue its wonderful work is vital and both the Wig Party & "The Masked Ball" are proud to be giving a helping hand in this quest, further information on NAT & how you too can contribute, is available to going direct to the NAT website at http://nat.org.uk
But back to "The Masked Ball" itself which takes place this coming Sunday (18th March), the team choosing to return to the captivating Cafe De Paris, a place that has not only played host to The Wig party itself, but is the historical home of one of the best known & loved Sunday t-dance parties, Salvation. Indeed the man behind the original Salvation parities, prolific promoter Alex Erfan, is very much connected & involved with both The Wig party & this event, while Joshua Rafter, the man behind Outlet, one of the best known gay property companies in the UK, heads up a team that reads a bit like a scene who's who, notable names including Ben Kaye, Alan X, Jon Dennis, Rob Sykes, Chris Jepson, Jerry Boston, Mark Barrett, Kevin Arpino, Mark Mackenzie & Matthew Arnold, while the promotions team have superb scene starlets Naomi Ruiz, Suzana Quentin & Katy Lawrence on board, joining a host of other names that make for one of the most gorgeous & glitterati gatherings of magnificent minds anywhere. And it seems that The Wig party team are pulling out plenty of stops for "The Masked Ball", as along with a confimed D.J. line up & prolific P.A., they are promising excellent entertainment that includes "…the charming sounds of a string quartet as our guests arrive…" plus an amazing aerialist show to kick off proceedings, other attractions including walk-about magicians, a caricature artist, trot card readers, fortune tellers & the like, very much making this a colourful pageant to satisfy all the senses. Plus, having been reliably informed that everyone involved from the venue through to the D.J.'s, the dancers, the designers, the performers & the organisers have donated their valuable time & input for free for this event, we give thanks to them, along with all the supporters, sponsors and prospective attendees (that's you!!) for making this possible & for making a difference, all in the name of charity.  
That said, having a great time is also what "The Masked Ball" is also about and the team have lined up a superb set of D.J.'s to stimulate your musical senses, The Wig party's resident Rob Sykes the first to get our mini focus and a star that has been stepping out on the scene for many a moon, clubs such as Factor 25, Action & Juicy part of his considerable C.V, of achievements, while most recently he played for the massive Matinee "The Return" party which  stormed back onto the scene in January, Rob's main room performance showing that he hasn't lost his touch for turning out a terrific tune and a set showing well worth a listen by checking out his devoted podcast at http://djrobsykes.podomatic.com/entry/2012-01-18T14_44_50-08_00. But joining Rob will be D'Johnny, this Berlin based boy having made significant strides on the scene in recent years, playing regularly for brands that include Beyond, Orange, Later & Gravity, while showings across Soho extend to Barcode, Lo-Profile & Rupert St, big name international brands also craving for his terrific talents, WE Party one of particular note, Johnny having played at a handful of the London events, while he was in the thick of the Madrid action on NYD, his devotion to the brand through his compilation from October of last year, still available at http://djohnny.podomatic.com/entry/2011-10-13T08_05_02-07_00 giving more than a hint of what to expect on Sunday. Then there is a name that is making his mark on the scene here in London, although has a reputation in the industry that has its roots in the recording studio, Marco Gee having been behind productions that include "Sun Rising Up" & "Bodyswerve", while appearances for brands Lovechild & Deviate have got this impressive Italian noticed here in the capital, his uplifting & euphoric house sure to go down a storm, his "Gold Vol 9" at http://marcogee.podomatic.com/entry/2012-01-02T12_00_00-08_00 probably the best representation & clue of what his performance at "The Masked Ball" will encompass.
But the music and the performances don't stop there, as the team have extended to offer to a second dancing space, Tony English joining the party and bringing with him a wealth of talent that extends to brands such as SuperMartXe, Puscha & Lovechild, while he has hosted his own radio show and now takes the helm of Gaydar Radio's Club Nation show every Saturday night, Tony being in touch with some of the biggest names in the business & showcasing some of the newest & freshest sounds coming out of Europe & Spain in particular, a country that he remains incredibly passionate about. And his own series of podcasts at http://tonyenglish.podomatic.com/ represent his style of European sound, that come Sunday will surely also include plenty of huge house hits that he also brings to the fore when pressing podcasts for the Logan Presents brand, these also featuring other D.J.'s producers, the February release including Brazilian clubbing brand The Week's  resident, Pacheco, so well worth a listen at http://loganpresentspodcast.podomatic.com/entry/2012-02-06T16_42_30-08_00. And joining Tony is another Lovechild star although a man with a repertoire that extends to pretty much every major party in the capital, let's see, Action, Beyond, Crash, Hard On!, Industri, Matinee, PSP & Salvation, while a score of years & more still see antipodean Brent Nicholls cutting a stride on the scene, Lo-Profile's "Playtime" just one of many parties that draw on his exceptional experience & towering talent. Playing genres that extend to disco to funky house & having inspired a new style of genre which he labelled as nu-funk, Brent always seems to trend set with his sounds selections, his latest podcast devoted to that "Playtime" party, indeed lifted from his live set for the outing in February at http://djbrentnicholls.com/web/2012/03/04/podcastplaytime/, symptomatic of the sound selections that should see him score a success with his set on Sunday.
But no spectacle like this would be complete without a prolific P.A. performance and the team have certainly picked a big hitter to headline the party, Peyton being one of the best in the business and a towering talent that has been in considerable demand right across the globe in recent years. Indeed, he will arrive at The Masked Ball fresh from his tour of Australia, having featured large in Sydney's Mardi Gras festival, while other destinations recently have included Brazil, Spain, Israel and, naturally, his home country of The USA. Having been born there, in North Carolina to be exact, like all good American boys, he often travels home to catch up with family & friends, although being a son of a travelling evangelist, Peyton (christened Christopher Peyton) was encouraged to develop his vocal skills from an early age within the church environment that he used to frequent with his father, he being noted as saying  "…it's not uncommon to find me singing the old time spirituals and hymns that gave my voice its starting place, and consequently its strength…". And it is this power & strength in Peyton's voice that has seen him score significant successes in a singing career that has spanned close on twenty years, a whole list of track releases littering his discography, although the stand-out one surely has to be "A Higher Place" which was featured in a handful of Hed Kandi album releases, one sample at http://youtube.com/watch?v=8USNazREcos a resounding reminder of just what a huge hit it was, Peyton's connections with Hed Kandi & the then top cheese, Mark Doyle, really putting his name on the vocal and dance/clubbing scene map. But more recently Peyton has been associated with the latest international clubbing brand phenomenon that is WE, having collaborated with the clubs resident D.J./producer Carlos Gallardo on a couple of projects, "Let It Go" their latest production, this video clip at http://youtube.com/watch?v=D1rbIngNOZA, a great insight into the bond the two have formed in the studio, while we will never forget Peyton's performance of "WE (Eloise)" at the "Attacks" party on NYD 2011, which, for us, propelled him in our books as the best in the business. So, we are expecting something quite special from him on Sunday and also hope to bring you an exclusive interview on the back of the review of "The Masked Ball".
Having gone into dynamic detail on the D.J.'s the music, the performers & the plans, lets now run down the detail you all will need to know about the event itself, The Wig Party's "The Masked Ball" taking place this Sunday (18th March) at Cafe De Paris in Piccadilly, doors opening for this t-dance affair at 6.30 p.m., the party running through to a planned 1 a.m. finish. Advance tickets are still on sale online at http://wigparty.org/tickets, currently priced at £12, all the early bird £8 & £10 ones having been gobbled up a while ago, while if you fancy treating yourselves, then the VIP option at £25 will get you priority entrance, access to the upstairs VIP balcony, a welcoming complimentary drink, a dedicated bar, cloakroom & washroom facilities & exclusive access to the roaming magicians. Plus, if you want to grab a ticket in person, then you can head either to Outlet on Old Compton St, Soho or to Q Men on Earlham St, WC2, while you will be able to pay on the door but do expect to pay more, while it is worth remembering that all tickets sale proceeds will be going direct to the charity benefactor, NAT, so by simply buying a ticket, you are already making a difference to those affected by HIV/AIDS. But it doesn't stop there, as Room Service are hosting a pre-party tomorrow night (Thurs 15th March), details at http://clubroomservice.com, while The Orange Group will be holding the "official" afterparty, details of which we will bring you in our Weekend newsletter, further information on this event available through http://wigparty.org.
So, it definitely looks like "dancing in disguise" is the way to go this Sunday and we will hopefully be donning our mask & heading down to Cafe De Paris, so if you see us no doubt nibble size review tweeting our way through the party, (you can follow the live action at http://twitter.com/discomatt), do come & say hi, while it just leaves us to remind you that to "Be There!" you need to "Go There".  (DISCO MATT)