Posts Tagged 'Tony English'
With spring having finally sprung, it seems the scene is also springing into action this weekend, a champion choice of a marvellous set of Saturday meets seeing us extend our Best Bites from three to four, we offering ample alternatives to what will no doubt be the most dynamic draw & most popular party of the day.
 
Having been plagued with a serious viral illness along with other health complications, we have been pretty much out of action for a good few weeks, but with a determination to do what we do best, we thought we would kick start our return with our Weekend Recommends newsletter, picking out our Best Bites of where to be & be seen on the scene this weekend, we acknowledging that one party looks like being the most dynamic draw, while the other three offer ample alternatives for those looking for something a little different.
So let's get to it and to our first Best Bite, which goes to DISH, which returns this Saturday (13th Sept) at East Bloc for its fourth outing of the year, this brilliant brand having celebrated its birthday back in January and has continued to ride a wave crest that has seen both the February & March events packed to the rafters. Indeed part of the draw of DISH is that amazing atmosphere that host venue East Bloc engenders, the underground & cavernous nature of the club harping back to the decadent feel of the nineties, yet with an up to date & modern twist, many party goers of that era making comparisons with Crash. AS for DISH itself, in the twelve of so months that it has been running, promoters Tom Stephan & Borja Pena have benefitted from a loyal following while also attracting one of the most stylishly mixed crowds we have seen in a long while, DISH's forefather, MEAT, also having cemented the latter as one of the hip, hot & happening events on the capitals clubbing calendar. AS for this month's event, well the team seem to be sticking with that winning formula, which thirty neatly explain by saying "…Here at DISH we follow a very simple recipe,  quality beats served by London's finest chefs…" the chefs clearly the D.J.'s, no less than six serving up scores of scintillating sounds across three rooms of fun, the aptly named "Main Dish" room brimming with "…hearty beats to satisfy!…" from both Tom & Borja, while the "Side Dish" second space sees Mark-Ashley Dupé & Daniel Delay will keep the room jumping & pumping with "…familiar favourites we all know and love!…". But it doesn't stop there as the compact & bijou "Tapas" third room where Cathal & Franx De Crystal will "…tease your appetite with a bit of spice!…" translating to tons of terrific tunes, proceedings helped along by hosts La Pequeña, Andrew Moore & Tomino, doors opening at East Bloc this Saturday (14th Apr) from 10.30 p.m., with DISH running to a planned 6 a.m. finish, entry £7 before midnight, £10 thereafter, the team urging you to arrive early to guarantee entry, more detail should you need it out at https://facebook.com/DISHLONDON &/or https://facebook.com/events/553122601387843/.
So onto our second Best Bite and we stick with Shoreditch, moving slightly further round to Hoxton in fact and to The Hoxton Pony, a venue that was very much at the forefront of the explosion of this area as the new hip, happening & trendsetting spot in London a small handful of years ago and while Hoxton may have been absorbed into the expanse that we known as Shoreditch, it remains at the epicentre of metrosexual clubbing activity. Indeed, The Hoxton Pony, having firmly established its niche yet stylish clubbing & socialising set following its launch in 2009, can also be proud as being part of the expansion of the Shoreditch scene which today sees one of the biggest concentration of club venues in the whole of London. Famed for its decadence and a smidgen of anarchy, The Hoxton Pony is particularly popular with locals on a Friday night, a whole host of D.J.'s from across the capital landing on this jewel in the Hoxton clubbing crown, names such as Zach Burns & Tony English adding their own brand of upfront house music to the more electro tech beats of the Pony's resident D.J.'s. However, it is Saturday's and particularly the venue's new night, Rapture, that is turning heads & drawing the crowds, the promoters saying of this night, "…Rapture delivers the ultimate night of mayhem and despicable party antics with a mixed crowd…", this Saturday (13th April) seeing one The Hoxton Pony's favourite D.J.'s hit the decks for a specially extended 6 hour set and one that will surely showcase Tony's diverse genre styles which range from electro through upfront vocal house to more eurostyle beats that belie his indistinct links with Spain & Ibiza. Indeed, having played out to capacity crowds for  polysexual clubbing brand Puscha, for whom he has been a resident for close on 10 years, his repertoire also extends to familiar gay territory parties including Lovechild, Hustlaball, Popcorn at Heaven and the recent launched club collaboration, This Is Prohibition, while Spanish clubbing brand SuperMartXe is among a number of other mainland & Ibiza based clubs he has played for, while he was the creator of Gaydar Radio's very popular Saturday night show, Club Nation & has hosted a number of other radio shows in his time. As for Rapture itself, well it takes place at The Hoxton Pony this coming Saturday (13th April) from an early start of 8 p.m., running through till 2.a.m,  the team hinting that you should "…dress to impress, we're the most glamorous and best night out in Shoreditch. No other night will offer you the opportunity to mix fashion, hedonism and exhibitionism…", entry £8 while its £6 for guestlist entrants before 10 p.m., further info including dresscode policy out at https://www.facebook.com/events/145455472299619/.
To our third Best Bite now and we head into Soho for monthly meet BakeBox which plays out for the third time at the Green Carnation this Saturday (13th April), no doubt building on the success of the launch back in February when it was known as Baked. However, a shift in the name change has only served to attract even more attention and last month's meet was every bit as popular, the blend of house classics & anthems with more upfront & current house tunes, with a dollop of disco for good measure, really hitting the mark with followers of the BakeBox beats recipe. And promoters Chris Brogan & Jay Jaymen have very much created a brand that offers something delightfully different to the norm, the light & fluffy music policy setting it aside for its clubbing compatriots, both boys say of BakeBox, "…this is our Box. It's not just any Box. It's a Box full of YOUR favourites. And by favourites, we mean all those tracks that get your feet tapping, hands clapping, divas singing and men jigging…" adding "…we are bringing back more fun, more frolics and more floor fillers for those who love their classic, vocal and disco house and a whole lot of anthems. BakeBox has been mixed and prepared by the very best DJs, bringing Soho something fresh and new!…", guest D.J. Nathan Six fitting in with the formula really well. Indeed, having seen more than a handful of prolific performances from the talent individual, Nathan having played for the likes of Beyond, Matinee & SuperMartXe, while he was a staple resident ingredient for the sadly demised Profile & Lo-Profile where his sounds selections showed just why the BakeBox team have chosen him for this next party, his sets nothing short of spectacular on all the occasions we have seen him play. As for the BakeBox event detail, well its takes place this Saturday (13th April) at The Green Carnation from 9 p.m., entry on the door just £8 with a special concessions price of £5 before midnight, while once inside there are a number of drinks deals exclusive to "BakeBoxers", which include £10 bottles of house red/white wine, £3.50 on Becks & Corona and £4.50 house double spirits & mixers, further info out & available at https://facebook.com/events/456356457765905/ &/or https://facebook.com/bakeboxsoho.
So, we reach our fourth Best Bite and, surprisingly for some, land on Matinee which returns to London this Saturday (13th April) with its "Starship" party, surely set to see host venue Fire a complete roadblock and, potentially, uncomfortable with it. Indeed, we have stated our case against the venue as the right place for this Spanish superclub & global brand giant, not least that Matinee is famed for its flamboyant & huge production, the arched nature of Fire just not right. But it seems that the London promotions team are intent on continuing the matinee story here and one thing that we cannot deny is its sheer popularity, hence that we felt it should be included here. And, true to form with the matinee top brass, they are flying across one of their main resident super star D.J.'s to headline this London event, Lydia Sanz very much part of a team that has recently expanded, Lydia having become more popular across Europe in recent months, hence why she is being used more & more often as part of the touring team. But the list of D.J.'s extend much further, Matinee London landing some of its top residents for this "Starship" event, D'Johnny, Gonzalo Rivas and Jamie Head joining Lydia in the Fire main room, while Massimo Paramour and Maze & Masters sort he sounds in the second Mirrorarch space, while across in the third, lounge room, its Rob Sykes, Zach Burns & Fabio Luigi that offer something delightfully different to the full-on main room. As for the production/, well expect the usual Matinee thrills & spills, even if the stage has nowhere near that impact "Starship" deserves, while we are sure the dancers with be dressed to the high nines in space themed costumes to make up for the lack of stage space. In terms of the event detail, Matinee "Starship" takes place this coming Saturday (13th April) at Fire in Vauxhall, doors opening at 11 p.m. and the party running through to a planned 7 a.m. finish, although with Beyond (the official "Starship" afterparty) opening its doors at the early time of 3.am., we reckon it may drain Fire earlier than the Matinee team would like. In terms of tickets, you can grab yours online at http://orangenation.co.uk priced at a hefty £15, while Soho outlets Prowler & Clone Zone are also selling, the advance way the best way to go, as queues to get in are likely to be lengthy & slow, while keep your eyes peeled once in for special entry passes to Beyond, further info & the latest news on Matinee "Starship" up at https://facebook.com/matineelondon.
Well, that's just about it for this our first Best Bites newsletter in a number of weeks and while we remain too unwell to step out, we hope we have given you a diverse enough choice of where to lay your hat this Saturday particularly. But whatever you do and wherever it finds you, have a great weekend and remember, to "Be There!" you need to Go There!". (DISCO MATT) 
With much promise posed ahead of its "A New Beginning" event and with plenty of talk about Covert both championing change across the capitals clubbing circuit, was  Saturday's party the proof of the pudding in the eating, what was our verdict on this gigantic gathering and how much more did we learn about this clubbing change concept.
There can be little doubt that the clubbing scene in the capital, certainly as far as big style clubs are concerned, has very much been in the doldrums recently, the weekly, monthly & occasional event calendar being dominated by just one group & the usual set of brands. And will some view this as a good thing, the problem we have with it, particularly of late, as that feeling of same old same old, the same D.J.'s the same venues, the same faces, a regurgitated repetition that has, quite frankly become boring. Indeed the current sorry state of affairs has been a couple of years in the making, many competitor brands either pushed to the sidelines or pushed out of business entirely and with little in the way of replacements from the protagonists of this sordid situation, save for a Friday night clubbing concept that is wrong on so many fronts, we are left unenthused & unexcited about a pastime & activity that used to fill our weekends, wall to wall. Yet that said, while Vauxhall is clearly in the monotonous, same old, same old doldrums, there is plenty more happening, if but on a much smaller scale, a swing out to Shoreditch finding a hip & happening melting pot of parties, East Bloc the most dynamic deliverer, brands such as DISH, SOS, & Gutterslut drawing on clubbers from far & wide, proving that there is life beyond Albert Embankment & South Lambeth Walk.
However, in the eyes of clubbers, Vauxhall is still seen as their mecca, even if it is not quite the dynamic draw it was a few years ago, although with the likes of Colloseum & Hidden hardly used, it pretty much leaves just three full on club spaces, naturally the two Orange Nation ones, Fire & Area and Crash (now known as Union). But wait a minute, what about Covert we hear you say, a venue that used to trade under the name of Factory but was brought by a tight knot group of investors who, when re-constructing the site last April brought Orange Nation into the picture, the initial idea being to let them both manage the place & increase the clubbing offer & variety. Yet while the plans were all well & good in theory, with just one genuine addition in the form of Deelooded, in the short space of 10 months, Orange Nation let what was supposed to be a sophisticated & stylish club venue run down into rack & ruin, the planned works to finish the venue never materialising and, quite shockingly, the group reneging in financial & other promises, leaving the investors with little choice but to take Covert back under their control. But with much more happening in the background, it seems that these investors now have the bit between their teeth, with plans to the driving force behind the re-invigoration of the clubbing scene, both & Vauxhall & London as a whole, their first event to hail this marvellous movement, their "A New Beginning" event.
So with this exciting event and the prospect of something fresh, new & enticing on offer, despite health issues, we simply couldn't miss this Covert cavort, not least that with a D.J. line-up extending deep into double figures, club promoters, scene figureheads & clubbing friends aplenty, it was one of those mustn't miss meets, although with our planned arrival for the VIP reception thwarted by a deep disco dose, it was around 11.30 when we arrived, to be greeted on the door by a warming welcoming committee that included heavenly hostess Chrissy Darling, promoter Alex Erfan & Covert's manager, the terrific Tom Fuller, he having wisely jumped from what we predict as a sinking Orange nation ship. However, on missing the reception, we had also missed Pier Morrocco's set, although caught a moment with him before he sped off to XXL, we then quickly diving into the club to get out of the cold, a further warm greeting by Steven Sharp sealing what was a perfect start to this "A New Beginning" shindig. And with Steven giving us a guided tour, the upgrading & the finishing to the venue was clear to see, the shabbiness that Orange Nation had allowed to creep in, all but eradicated, noticeable differences including fabulous floor coverings in both the main room & the second space, new laser lighting, new ceiling coverings, a totally transformed upstairs area with sumptuous seating, but moreover the subtle touches to trimmings, bar fronts & the like making the place look finished & fantastic.
However, the most impressive transformation was in the second space, the D.J. booth having been moved downstairs, elevating the feel & the atmosphere amazingly and making it a dance room in its own right and it was here where we bumped into the first of a flock of familiar D.J. friends, Ben Jamin preparing for what turned out to be one of a whole host of superb sets in this space, this very much a bit of a home-coming for Ben, as it was he that was part of the Crash team towards the latter years and this Covert second space, for us, echoing the former quite noticeably. But the D.J. faces from the Crash days & Vauxhall both past & present extended to many more, Guy Williams, Brent Nicholls & Alan X  three of a whole host of others, not just this his second space, but back in the main room too, a real brilliant blast from the past, Terry Bryan, pumping up the pace of the party perfectly. Indeed, with the initial slow trickle of arrivals ballooning before our eyes, given our delicate state of health, we retreated towards the safety of the bar area where we bumped into pals Peter & Fabio, our evening just getting better by the minute, the list of friendly & familiar faces lengthening with every passing moment, Dave Cross, Tom Marchant, Louise Port, Nicholas Montenegro, Paul Coals, Tony Bruno and, naturally, Tom Fuller, just a measure of exactly how refreshingly friendly this glorious gathering was turning out to be and certainly what our recent Vauxhall clubbing experiences had been missing.
But the night was still young and with Jamie Hammond in charge of the main room tunes now, we were looking forward to prolific performances from Lovechild's own Tony English, he failing to disappoint with a sterling set, while with Paulo Moreno, Alan K, Fat Tony, The Oli & The Sharp Boys still to come, this Covert "A New Beginning Event" was certainly living up to its billing, the vast array of D.J. talent, some inextricably linked to that other Vauxhall based clubbing group, proof that Alan's promise to give D.J.'s the opportunity to play when & where they want, was bearing fruit right before our eyes. So, sinking into the rest of our slightly shortened stay, we traded main room for second space, outside for in, spending some time catching up with Alex Erfan and talking about plans moving forward, both for Covert and for their wider scene plans, some so exciting that we are itching to share, although have been sworn to secrecy. We also took advantage of the upstairs space, joining Peter in resting & escaping what was now a packed & pulsating main room, Paulo Moreno delivering delectable doses of dance delight, while we traded health issue notes with peter who, it seemed, was also going through a tremendously tough time. That said, it was great to be out clubbing again, this our first foray in March and a better choice & place to mark what, given our personal circumstances, was quite a milestone, we couldn't have made, although with our energy levels sapping & the comfort of home calling, we graced our exit not long after 4 a.m., leaving behind a club that was very much alive, kicking & looking great in every way, not even an ounce of enticement for us to visit our old Sunday morning stomping ground, a small measure of just how times are changing.
So you can pretty much guess what our verdict on "A New Beginning" will be, this very much the huge success that the team had hoped for, a slow(ish) start soon transforming into a truly tremendous turn, a party full of positives in every respect, from the atmosphere & ambiance to the finished feel of the venue, from the style & sophistication oozing from this smart multi faceted space to the amazing additions to equipment, fixtures & fittings and from the depth of D.J. talent, all coming together under one roof in support of this marvellous new clubbing movement, to the party people themselves, all who exuded an air of relaxed & enthralling enjoyment, we not having seen quite so many smiling faces in one club for a very long time.  Add to all that, a real sense that the tide of clubbing change that had been promised in so many words, was swinging into action and we walked away from Covert happy with what we had seen, but with plenty of anticipation of what is to come, this event the first building block in a number that will surely build a solid foundation for Covert to them achieve its aims & aspirations beyond its own borders, all for the greater good of the capitals clubbing circuit. Indeed, with the wraps already being pulled off their new Friday night club "Foundation", plus a new Saturday afternoon clubbing concept on the cusp of creation, there is already much to celebrate in terms of new brand blood, we hopeful that this will kick-start others into action, maybe even collaborating with Covert for the greater good of the capitals clubbing circuit, we raising a glass to Alan, Paulo, Alex, Tom, Steven & the whole team for showing the others how it should be done & what clubbing is all about. (DISCO MATT)
While we should be soaking up the splendour of sun, sea & sand in South Africa, as we find ourselves rather languishing in London, we swap to snow for our International Special Focus, honing in on The European Gay Ski Week that brings together a bevy of brilliant clubbing brands in a seven day symphony of scintillating sounds.
Having lived in the Southern hemisphere for a sizable slice of our informative teenage & early adult years, we quickly acclimatised ourselves to the heat of the South African Highveld, Johannesburg our home city that, despite not having the sea & the sand on its doorstep, had sun in virtually year round abundance. And on the odd occasions when the weather was wet & inclement, we soon realised that we had an adverse affinity to the damp, the cold and the lack of sunshine, snow not even coming into the equation, we continuing to crave the heat, the sun and, with our folks now based on the natal north coast along with friends of ours in Cape Town, both the sea & the sand. Yet, as we found ourselves laying our hat in London, we have had to endure some pretty awful winters, not least this current one which is fighting off the spring, just last week we suffering snow on our streets and this is March for heaven's sake. But while we make no secret of our hatred for the cold and everything that comes with it, when it comes to skiing, we accept that many others savour the wonderful white stuff and when on the slopes of the Alps or wherever it may be, not only report back that the sun can shine bright, but with the proper preparation & clothing, it can actually be a warming experience full of excitable enjoyment. However, the thought of spending a day, let alone a week staring at snowy slopes leaves us literally cold, although in casting this adversity aside, we find ourselves not only previewing but recommending the forthcoming European Gay Ski Week.
But before we extol the virtues of this year's weeklong event which kicks off on the Alpe d'Huez ski resort this Saturday (16th March), marking the 5th Anniversary of the annual event, we thought we would share a slice or two of the history of The European Gay Ski Week (EGSW), the team behind it all telling us  that "…founded in 2008, year one of EGSW took place in Tignes, France in March 2009 boasting a promising yet relatively small 200 attendees, artists including Andy Bell from Erasure and Soul II Soul part of proceedings. Proving a popular ski area and resort and with clubbing parties in the evenings upping the offer, guests came back in even larger numbers. Year two almost doubled in numbers to 370 and doubling again in 2010 European Gay Ski Week had become the fastest growing and most popular gay ski week in Europe. By this time its reputation was growing throughout the industry as well and the roll call of clubs and D.J.'s that were participating in the event were beginning to read like who's who of gay clubbing from Europe and beyond.  Amongst those who joined EGSW were internationally renowned D.J./Producers Steven Redant, Leomeo & Pagano, while clubbing brands Trade & La Demence were involved. In 2011, EGSW decided it wanted to treat it's attendees to a new resort, Alpe d'Huez as this yearly event was becoming such a huge success, with its now 1000+ attendees, and the ever-increasing list of big-named artists. EGSW also knew it had found a resort that could further cater for its revellers needs. Alpe d'Huez transforming itself into a gay-town for one week every year, while in 2012, every club, restaurant, bar, and venue wanted a piece of the EGSW action…."
So that brings you pretty much up to date with EGSW which, this year, looks bigger and better than ever with a bevy of clubbing brands from across Europe getting involved, Spain's WE Party, Amsterdam amazer Rapido, Brussels based La Demence, London's Lovechild, Paris's Scream & associated LAB party, Berlin based Greenkomm, Dutch beefy brand Bear Necessity & NYC founded fetish brand Hustlball all involved, making for the biggest clubbing collective yet, boosted even further by D.J./Producer Psagano's own club brand Deviate. And the D.J. line up is equally impressive, Steven Redant flying the La Demence flag, Pagano clearly steering Deviate, while other stars of the scene heading to the snowy ski slopes include Paul Heron, Oliver M, Ben Manson, Tony English, Alessandro Londra & Steve Thomas, with plenty more on the cards but yet to be announced, while there will be a host of drag queens, performers & artists involved in this fabulous festival that is fast becoming more about the clubbing which in terms of balance is fast catching up the skiing in the scales stakes. And for those that love either aspects of entertainment, EGSW is certainly an enthralling event & festival, the numbers of attendees this year already considerably higher than last, perhaps an indication of its pluming popularity, while much of the actual detail remains under wraps, with no event pages to refer you to, while having scoured their Facebook page at https://facebook.com/EuropeanGaySkiWeek, it is clear, apart from attendees who will be privy to all the party details, we are left with the artwork jigsaw pieces  to try put together the programme, although with no particular dates posted our cause is all but lost.
That said, if you are one of the 1200 heading to the Alpe d'Huez this coming Saturday (16th march), you can be guaranteed both superb skiing & captivating clubbing each day & night of this weeklong festival frolic and EGSW's eleven strong support team & management members Kevin Millins & Simon Patrick will give you the warmest of welcomes, meaning while we won't be swapping sun, sea & sand for the ski slopes & snow anytime soon, this 5th anniversary of all things skiing & clubbing gets our fabulous thumbs up. (DISCO MATT)
Hailed as "A New Beginning" for the capitals clubbing circuit in an event that brings together like minded club owners, promoters, D.J.'s & scene figureheads, we dive into the dynamic detail of this magnificent meet with commentary & links a-plenty.
Having effectively stood back and watched the splendid scene that was London crumble before our eyes, the once dynamic diversity yet inclusivity that was its strength, like a hair shorn goliath left whimpering & weak, well in certain quarters at least, it certainly seems that the success story that was the mecca of gay clubbing in the capital, Vauxhall, has, over the course of the last two to three years, ultimately been the downfall of the majority of big brands & their bashes. Indeed, with victims extending to biggies Matinee, SuperMartXe, & Lovechild, along with a myriad of others that were quashed before even finding their feet, we remained mainly blasé as to the cruel intentions & devious domination tactics that, following our very recent expose features, made us realise just how much damage, upset, upheaval & misery Orange Nation have meated out to individuals, promoters, D.J.'s, scene workers and the like. And when this despicable behaviour, masterminded by the head of this greedy group touched the lives of close friends of ours, we felt it was high time to speak out, our initial post "Finding Our Favour Faltering" (still a worthy read at http://discomatt.com/web/?p=7152) this controversial yet fact filled feature coming right on the back of a momentous power shifting occasion that saw the supposed new(ish) jewel in the Orange Nation, clubbing crown, taken away from them by the owners & investors in this Vauxhall venue.
So, having made our feelings felt across an equally faltering scene and having received rapturous applause for our brave move to speak our mind, especially given the reputation for bullying & strong armed tactics by that greedy group, it seemed the co-owners of Covert had also had enough of the competition crushing, dominance and thoroughly rotten way that Orange Nation operated,  also making a stand and, with an upper hand firmly in their grasp, set about laying down the aims & achievements for championing the much needed change the clubbing circuit had and still is craving for. And while we have gone into greater detail on this marvellous movement in our preview, "Championing Clubbing Change" (out at direct link http://discomatt.com/web/?p=7390), the intrinsic part of this change the team at Covert are championing, is to engender an atmosphere of fair play across the scene, to create a more even playing field where toes are not trod upon, where promoters don't feel threatened & where D.J.'s can play where and when they want without fear of reprehension, something which has plagued this fine profession, and particularly in Vauxhall, for far too long. So, with this cornerstone of change gaining momentum, the first step for Covert is to celebrate what they decided to call, "A New Beginning", a special event aimed at converting their words into action and bringing together like minded individuals that, like the driving force behind this change, one Alan Adams, were as deeply passionate about making the scene a better place for everyone involved.
And so "A New beginning" was born, the date of Saturday 18th march quickly decided upon as the appropriate time to pitch their exciting proposition, while with much negotiating with promoters & D.J.'s, the event has fast become something quite spectacular, with no less than nineteen D.J.'s playing across a party that will start from 11 p.m. and run through till a planned 9 a.m. finish. So, what are the names in the frames and what can you expect from this "A New Beginning" event. Well, first & foremost, it is very much a new beginning for Covert,  the team having tirelessly worked to upgrade the venue and finish what should have been finished by the departed Orange Nation, months ago. And having been shown around just a week ago, the transformation compared to our last visit in November is pretty remarkable, new stylish furniture, fixture & fittings making the upstairs VIP area feel genuinely like one, while with new lasers, lighting, roofing & flooring, plus all the finishing touches to trimmings in the main room, Covert is very much ready to deliver on the promise we were party to ahead of its opening last year. But it is the second space that has seen the biggest transformation, the awkward positioning of the D.J. booth put right and giving it an air & atmosphere, for us akin to the iconic Crash club, but with the style & sparkle that is very much a statement Covert can shout from the rooftops now. So, rather than feeling a little let down by the venue, as we were when we dived into Deelodeed last November, then the floor in the second room ripped & ragged, doors damaged, toilets scruffy and a sense that it was being maltreated, clubbers heading to Covert for this "A New beginning" event will surely be impressed with what they see.
However, what they will also be impressed with is the vast array of D.J. talent on duty this Saturday night, a roll call of residents from Vauxhall clubs past & present, all coming together in the spirit of the marvellous movement to champion change on the clubbing circuit, Alan  having secured the services of a richly diverse & dynamic pack of players that each bring their own individuality, style & substance to the show. And the nineteen names, well from Pier Morrocco, Paul Coals, Terry Bryan & Jamie Hammond holding the early main room reigns, the second space sports Ben Jamin, Gianni Morriso, & Guy Williams from midnight till 3 a.m., Lovechild's star resident Tony English following Mr Hammond in the main room, with Covert's own Paulo Moreno & main man Alan K carrying proceedings into the early Sunday morning hours, while from Crash days of old in a reunion which is not be to missed is Brent Nicholls & then Alan X in the second space, this space also seeing Tony Bruno, while the real thrill is the inclusion of names that are very much associated with Orange Nation of past & present, The Oli, Fat Tony & The Sharp Boys all playing out in the main room, while Tuesday morning club Desire promoter Steven Geller also hits the decks, the stop press news (although yet to be confirmed) that both Gonzalo Rivas & Paul heron will also be making an appearance. So, with a truly diverse genre of sound across these nineteen scene stars, it would be difficult to single out a particular style or indeed D.J., however, Mr Moreno has produced a podcast especially for this "A New Beginning" event, one well worth a listen & more by going to http://djmorenooctober.podomatic.com/.
As for the event detail, "A New Beginning" takes place this coming Saturday (16th march) at Club Covert in Vauxhall, doors opening at 11 p.m. and the event running through to a planned 9 a.m. finish, while for press, VIP's and other distinguished guests there is a pre-party reception from 10 p.m.. And to mark this special event occasion, the Covert team have decided to donate all profits from the night, including the whole door and bar take to the worthy cause that is The Great Ormond Street Children's Hospital (GOSH), one very much close to Mr Adams' heart, a planned raffle throughout the course of the evening hoping to boost the bounty they will be bestowing on GOSH. So, by either paying the flat door tax fee of £10 or by buying an advance ticket via http://clubtickets.com/gb/2013-03/16/covert-presents-a-new-beginning, you will be making a charitable contribution as well as being part of the clubbing change Covert is championing. Plus with a D.J. line up so dynamic, this looks set to be not just an exceptional event. But the real talk of the town, so one surely you cannot miss, the team echoeing our sentiments when they say "…Covert is shifting up a gear and we want you to come and celebrate this exciting new phase with us. DJ line-up is impressive enough, combine that with a few stunning surprises we have planned and you know this will be a night you would not want to miss…". Add to all that, hosts Chrissy Darling, Sylvia Rebel & the one & only Dior on duty, you will be guaranteed a warm welcome & then heaps of hospitality that sould certainly seal the deal, more detail should you need it, out via the events page at https://facebook.com/events/431518406929706/, while, health fit or not, we will be stepping out on Saturday to soak up the starting point of this clubbing change we are equally passionate about, so if you see us please come say hi, naturally making sure you "Go There! Be There! (DISCO MATT) 
We have previewed, we focussed and now we Extra Bite on the hot off the press detail of the latest and confirmed D.J. line-up across the three sidings dances spaces, while recapping on all the dynamic detail ahead of tomorrow night's launch of new clubbing combo, This Is Prohibition and its "Love Resurrection" event.  
Cutting to the chase and following on from our Preview, "Speeding Out Of The Sidings" & our Weekend Focus Special, "Sidings Showtime", both well worth a read via direct short links http://discomatt.com/web/?p=6917 & http://discomatt.com/web/?p=7093 respectively, we thought we would make it a hat trick of posts ahead of the launch of new clubbing combo, This Is Prohibition, tomorrow night (Sat 16th Feb) by bringing you the lasts and confirmed D.J. line up across the three dances spaces of The Sidings Warehouse, the host venue for this "Love Resurrection" event.
So without further ado, lets dive straight in, although quickly recap on the brands involved in this new creative clubbing combo, which as the promoter behind this new concept, Alex Erfan explains, "…clubbing legends from across Europe are getting together as one to bring you a warehouse multiplex for drinking, dancing and socialising on this special day…" he adding, "…it's great to work with other promoters & clubs like Bear Necessity and & Queer Nation again, while I am excited to see what Butch will bring on this night of love and togetherness…". And so to re-iterate on those brands, This Is Prohibition combines the legendary Queer Nation on its first outing in over twelve months, Bear Necessity, which comes out of its London hibernation to barnstorm this bash, as well as new manly meet, Butch. But there is a fourth and with "…love & resurrection very much be in the air…" Alex's own brilliant brand, Lovechild just had to be involved and makes up the main room space in this four spaced sidings showtime spectacle.
To the D.J. line up for each space now and first to the Lovechild room, which showcases some of the best in its residency team, Tony Bruno kicking off proceedings from 10.30 p.m., entertaining the special pre-party guests to a cool & seductive set of sounds, before increasing the tech & trance-tastic pace from 11.30 p.m. when This Is Prohibition opens proper. Then at midnight, Alex is thrilled to present special international guest D.J./producer, Oliver M, who has jetted in from his new home base in Berlin especially for the vent and is sure to ignite the party with plumes of uplifting vocal & heady heavenly house in a set we cannot wait to hear, an advance trip to http://djoliverm.podomatic.com/entry/2013-01-27T12_18_31-08_00 giving you a "Lovechild" flavour of what to expect from his performance. Then at 1.30 a.m., resident D.J. Alessandro Londra takes to the decks, no doubt turning up the tech come tribal heat a little as the Lovechild dancers & porn stars hits the stage & podiums, while Tony English is, for us, the headline act, he holding the house music reigns from 2.30 a.m. till 4 and a performance that will also include the appearance of special P.A. Abigail Bailey, performing her new track "Love Resurrection", one recorded with Tony himself and a real highlight of this happening for sure. The, as if that wasn't enough, the mighty Alan K polishes off the night with a storming set for sure, this towering talent currently best known for the terrific Trinity, along with previous halcyon & heavenly days delighting at Beyond, the icing on this "Love Resurrection" cake, his latest Trinity podcast well worth a listen at http://djalank.podomatic.com/entry/2012-10-20T14_11_40-07_00.
But there are three other brands & rooms well worth considering too, not least Bear Necessity (BN), which sports terrific talents Micky Galliano & Sharon O Love, both familiar players for BN both here in London and internationally, while Micky also plays right across his home country of Italy, Sharon a true international, having scored a string of guest slots across Europe as well as touring Mexico & South America. So, with Micky taking charge first from 11.30 p.m. till 2, Sharon then hits the decks after, while the amazing Alessandro Londra, switches from Lovechild to BN to complete the act from 4,30 a.m. We also have Queer nation too, Patrick Lilley's legendary club that makes a welcome return to the scene its "…speakeasy – a secret club within a club…" sporting the brilliant and equally legendary Jeffrey Hinton, along with recent resident Mista Pierre and special guest Ben Jamin, Ben taking up the musical mantle first from 11.30 p.m., while Mista Pierre hits the decks from 2 till 4, Jeffrey then making the choice of where to be from 4 a.m. very tricky indeed. And while we haven't been entered into the sound plans for Butch, who will host the fourth bar space, we suspect that promoter Manu Cartagenero is sure to have a selection of spinning stars up his sleeve.
Well that's the D.J. news, now let's recap on the detail of This Is Prohibition "Love Resurrection" event, which takes place tomorrow night Saturday (16th February) at the Sidings Warehouse in Southwark (51-53 Southwark St., London SE1), doors opening at 11.30 p.m. and this Valentine's event running through to a planned 6 a.m. finish, advance tickets on sale via Soho outlets Prowler, Clone Zone & Fifty Dean as well as online at http://clubtickets.com/gb/2013-02/16/this-is-prohibition, the early bird tickets now sold out, while the standard £10 options remain extremely good value for money and fit the ethos of This Is Prohibition perfectly. And what's more, the team will be keeping the door entry price down too, this on top of the extremely reasonable bar prices, coatcheck and other costs that make this exceptional event a true budget busting bash, the team quite rightly boasting that This Is Prohibition is "… going to be social, sexy, beery and we will dance till dawn…" adding "…with Bear Necessity coming out of hibernation and Queer Nation first event in 12 months it really is a club resurrection for love on this night of love…" as well as reaffirming that "…all the gay tribes are welcome from bear to muscle boys with their best girlfriends to homo hip happener's  fans of New York house, all with the right love of clubbing attitude…".
So, with The Sidings Warehouse signal showing green for go, This Is Prohibition & its "Love Resurrection" Valentine's event is set to storm the scene we in pole position to report & review on all the action, right from well as a special guest pre-party through the whole event itself, so if you see us, please come say hi, while remembering that to "Be There!" you need to "Go There!" so see you on the This Is Prohibition dancefloor. (DISCO MATT)  
With love and resurrection very much in the air this Valentine's weekend, we follow on from our preview "Speeding Out Of The Sidings" with a further detailed look at new clubbing collaborative combo, This Is Prohibition, which makes its first sidings showtime splash on the scene this Saturday with its "Love Resurrection" event.
After what can only be described as a lack lustre January on the capitals clubbing circuit, it seems February has really sprung into life and while the weather may not be reminiscent of spring, the new clubbing seeds & shoots are certainly injecting life into a scene that has been crying out for a change to the same old same old. Indeed with new club Baked, now BakeBox, leading the way, Swallow & Butch quickly following and even Deelooded shaking up the scene with a move out east, there has been plenty for party goers to get their teeth into, while it seems that this new blood has awakened experienced hands too, although the very idea of propelling & promoting a new proposition that has the names "Manic & "Panic" in them seems, to us at least, quite preposterous. However, we can be gratified with the much more palatable prospect of a new clubbing combo that brings together a bevy of brilliant brands under one roof, echoing the excellence of previous projects such as Famous Five, Universe and even As One, the new kid on the collaborative clubbing block very much a resurrection of familiars of old making for a compelling new combination that breathes equally new life into a concept that never fails to captivate clubbers.
This Is Prohibition is the brainchild of one Alex Erfan, the man behind brands such as Salvation & Lovechild and who was intrinsically involved in bringing the now massive WE Party to London, Alex's achievements over the years speak for themselves, a host of other international parties playing out here in the capital due in no part to his involvement, Hustlaball probably the most notable of all. However, in terms of clubbing combo's Alex can be credited with launching & driving what was a soaring success story that was As One while he was the driving force behind the  massive London Global Dance Festival that, in a string of showings over one weekend back in 2010, captivated the capital, boasting international brands & D.J.'s galore, the mere mention of clubs Muccassassina, Propaganda, This Is Ibiza, Delice, Scream, Infinita, & Nightkomm, along with D.J.'s Danny Verde, Phil Romano, Steven Redant, Ana Paula, Ben Manson, Ian Gomez, & Chris Bekker speaking volumes of their own but testament to the contact & networking skills that Mr Erfan has built his reputation on over the years. Indeed, with his connections many international outings, including Delice Dream & The European Gay Ski Week, as well as having toured both Salvation & Lovechild across Europe & beyond, bring brands and being at the centre of collaborations seems to be in his blood, hence is desire to breathe new life into a concept which, with the faltering of As One, seemed to be hitting the buffers.
So let's recap on The Is Prohibition, both as a concept and as a collaboration, the name itself coming from the period of time in the US during the 1920's/30's when there was a national ban on the production, transportation and sale of alcohol, although come Saturday it will be a prohibition of a different kind, the only prohibition being on extortionate drinks prices, as Alex neatly puts it, "…for those seeking alcohol, it will be free flowing on the night, but at what we like to call fair "prohibition" style prices…". Indeed, while prohibition is the name, it's very much not the game in terms of restriction on the male or female mix, Mr Erfan keen to stress that "…all the gay tribes are welcome from bear to muscle boys with their best girlfriends to homo thugs and fans of New York house, all with the right love of clubbing attitude…" also saying "…it's going to be social, sexy, beery and we will dance till dawn…". And when you take a look at the brands & clubs Alex has brought together, you will see that this will be one pulsating party that has pretty much something for everyone, the fulsome foursome that is Lovechild, Bear Necessity, Queer Nation & Butch sure to each add their own sparkle on the combinative spotlight that will shine bright on this "Love Resurrection" event this Saturday. As for each individual element, well Lovechild makes a welcome return to London on the back of a season of Saturday's that scored a number of successes over its three year history, while its European excursions have been equally impressive, the combination of seductiveness & showtime simply superb, while Patrick Lilley's Queer Nation pretty much speaks for itself, reigning an alternative supreme for well over ten years, serving up a heady music mixture of house, rnb, pop & hip hop to a fervent fan base of followers & more. Then, with Bear Necessity, the international brand that once again makes its mark on London, together with new clubbing boy Butch, we have the macho male element to balance against the other two, this combo sure to pull in a marvellous mixture of men & women all looking to party at Prohibition with no inhibitions or indeed prohibitions.
To the music now and This Is Prohibition brings together some simply superb talent from across the capitals clubbing circuit, as well as international players landing on London especially for this creative combo, a terrific ten that while be flying their respective flags for the four brands, Alex thrilled to announce the inclusion of Alan K in the line-up, a man whose repertoire has included Beyond, Gravity, A:M and Later, while the mighty monthly Monday meet Trinity is a big part of his playing package too, recent developments down Vauxhall way having seen Alan spearhead a new direction for venue Covert (more to come on that in a spate feature), while who can forget that stunning set for Lovechild a couple of years ago, when he pretty much stole the show. So with Alan spinning for Lovechild, he will join regular residents Alessandro Londra and the two Tony's, Messrs Bruno & English and special guest Oliver M, making for a Lovechild room of majestic music you won't want to miss, while Bear Necessity forms the other big space, Micky Galliano & Sharon O Love flying the flag here. As for Queer Nation, well it wouldn't be the same without Jeffrey Hinton who heads up a team that includes Mista Pierre & special guest Ben Jamin, while a little birdie tells me that promoter Patrick Lilley might even jump on the decks too, hosts Mark-Ashley Dupe & Clington Forbes sure to keep the party pace pumping all night. Then the final combo piece is Butch, who will be hosting the manly Butch Bar for the beer drinking men, promoter Manu Cartagenero sure to have a selection of spinning stars up his sleeve, while the club plays host to the "official" This Is Prohibition pre-party tomorrow night (Thurs 14th Feb), more info on this out at https://facebook.com/events/124661317711579/.
However, the centre piece of this sidings showtime spectacle will be the P.A. performance from Abigail Bailey, a performer that hit the big time back in 2005 with the huge house hit "I Just Can't Get Enough", while Chris Lake's "Changes", Soul Central's "Time After Time" and another huge house hit "Something On Your Mind" all have Abigail's strong vocal influence. And while she is also a respected D.J., having headlined many club events both in the U.K. and internationally, it is her production work that still plays a major part in her life, with no less than thirty single/EP releases to date, "Touch Me" & "Breath Away" from 2009 two of our favourites, while her recent studio work with Nick Tcherniak produced the download chart topping "Sundance", this on top of releases on labels such as MOS, Defected, Toolroom and Pacha Records, there is no doubting both Abigail's production pedigree and pulling power. So, having worked in on a new track with Pacha's own Tony English, This Is Prohibition is thrilled to premiere & showcase the result, the new single, "Love Resurrection", getting on exclusive live performance airing on Saturday and one we cannot wait to both hear & see, while we are sure she will also treat us to a couple of classics from her hoard of hits. Ms Bailey aside, This Is Prohibition will be rolling out plenty of performance eye candy in the form of a sexy stud troupe from the Alphamale stable, porn star Marco Sessions one of the many macho males on stage both in the Lovechild & Bear Necessity rooms, while we are also promised with a deluge of drop dead gorgeous dancers, special effects & lighting to ignite this warehouse style clubbing combo which takes place at the newly formed venue, The Sidings Warehouse (formerly The Arches), one which has a real clubbing heritage, having been the home to XXL, as well as hosting the legendary 18th & 20th birthday bashes for the mother of clubbing, Trade.
So to the detail and This Is Prohibition "Love Resurrection" event, which brings together brands Lovechild, Bear Necessity, Queer Nation & Butch, takes place this Saturday (16th February) at the Sidings Warehouse in Southwark (51-53 Southwark St., London SE1), doors opening at 11.30 p.m. and this Valentine's event running through to a planned 6 a.m. finish, advance tickets on sale via Soho outlets Prowler, Clone Zone & Fifty Dean as well as online at http://clubtickets.com/gb/2013-02/16/this-is-prohibition, the early bird tickets now sold out, while the standard £10 options remain extremely good value for money and fit the ethos of This Is Prohibition perfectly and, what's more, the team will be keeping the door entry price down too, this on top of the extremely reasonable bar prices, coatcheck and other costs that make this exceptional event a true budget busting bash, the team quite rightly boasting that This Is Prohibition is "… going to be social, sexy, beery and we will dance till dawn…" adding "…with Bear Necessity coming out of hibernation and Queer Nation first event in 12 months it really is a club resurrection for love on this night of love…" as well as reaffirming that "…all the gay tribes are welcome from bear to muscle boys with their best girlfriends to homo hip happener's  fans of New York house, all with the right love of clubbing attitude…". And with a reminder of the official pre-party hosted by Butch at East Bloc starts the This Is Prohibition ball rolling tomorrow night (Thurs 14th Feb), as well as a special guest, pre-party ahead on the event itself on Saturday from 10.30 p.m., more information available via the This Is Prohibition page at https://facebook.com/ThisIsProhibition.
So, as we fight off a nasty viral bug that has derailed our devotions, this marks our own speeding from the sidings and with best foot forward we will be at the centre of this superb sidings showtime spectacle, so if you see us out on Saturday, then come say hi, but regardless of us, we reckon that This Is Prohibition is a must meet meaning you should definitely "Go There! Be There! (DISCO MATT)
Very much back in the preview groove, it seems that the scene, after a brief January respite, is exploding into action from the first weekend of February, Pushca right up there as one of the top notch turns, its "Undercover – Let The Mystery Begin" event expected to euphorically erupt with enthralling excellence at Electric in Brixton, we delving deep into the detail in the second preview devotion of 2013.
They say that a change is as good as a rest, although with January on the capitals clubbing circuit looking a little lack-lustre, well in terms of large scale events at least, it seems that a break & rest from the same old, same old is what the DM doctor is ordering and while there is plenty happening out east, not least at Wayne Shires heavenly hangout, we can't help but feel that the whole of London is drawing breath ahead of plenty of change to come. Indeed, while Profile & Lo-Profile's sudden closure has shocked the scene, the saying's "…as one door closes, another opens…" and "…open a new window, open a new door…" seem quite relevant just now,  not least that new Tuesday nighter "Swallow" starts next month, as does the new Saturday soiree "Baked", while it seems established brands are stretching their legs somewhat, Room Service certainly making hay, while its all change for Deelooded from next month, its move out east sure to amass amazing attention & attendance. So, it is also pleasing to see, as part of the change that has every chance of sweeping the scene shortly, that a brand perhaps more associated with our straight clubbing cousins, is aiming to attract a gay audience too, the so called metrosexual scene that has been bubbling under the surface for a few years now, set to explode with electrifying excellence on the first Saturday in February.
Puscha is a club & brand that has been pushing the enthralling event envelope for  close on ten years now, this London based metrosexual, or as Puscha prefers to call it, polysexual party having also toured Ibiza & Asia in its time, it having built a reputation to going that extra mile with its staging & its themes, fervent followers very much into dressing for the occasion, making for a most fabulously flamboyant frolic.  Indeed its creators have masterminded a mystique that outsiders may sometimes view as poetic fantasy, but for those in the know is all part of the prolific Pushca package, a club that knows no bounds both in terms of budget for its bashes & imagination for its incarnations, a glance at their website just one of many indications of the elaborate eventing that has become the brands byword. Yet, having based itself in the Victoria venue, Pascha, for most if its years on the capitals clubbing circuit, like many of its contemporise, this superb spot has been given away to construction & developers, in this case a major expansion of Victoria underground station, leaving Puscha without a permanent London home. However, this small setback has not stopped the club in its tracks, a move out east in October last year, seeing it stage a successful soiree at Village Underground in Shoreditch, David Morales headlining an event that was every bit the extrovert & enthralling event that everyone has come to expect of Pushca.
Yet while Shoreditch was a breath of fresh air for the brand, its unbounded budgeting & substantially sophisticated staging was always going to crave for a venue much more flexible than Village Underground, both in size & stature and so for this next instalment in the new London life of Pushca, the team have landed on the revamped Brixton Electric (formerly known as The Fridge) as the place to propel their party, "Undercover – Let The Mystery Commence", which has a distinct 007 theme running through it. Indeed, looking through the party PR, it seems the costume wearing that Pushca's party people always throw themselves into, is being pushed to the fore, not least when they say "…think 007 License to dance, Austin Powers meets James Bond, the Secret Service, Miss Moneypenny, The Avengers, Bourne Identity, Spooks, Nikita, Goldfinger, Dr No, Jinx Johnson, Mission Impossible, Severine, Men In Black, Octopussy, & Solitaire…" these just a few hints & ideas of what apparel its attendees may be wearing. As for Brixton Electric, it seems Pushca has found a perfect bedfellow, both the size & style fitting it like a glove, the team eager to tell us that "…Pushca has transformed this impressive space to provide their largest and most spectacular venue to date. It features a massive dance arena framed dramatically by VIP areas, with clear stage views from every angle. There is also a second dance space for those looking for something more intimate & steamy! Electric Brixton boasts one of the most advanced sound systems in London, and is equipped to provide the ultimate live experience with dazzling over-the-top production and pyrotechnics. All this plus the kind of effects and show-stopping performances that you can ONLY expect to see at Pushca!…".
So that's the theme for "Undercover" along with plans for transforming Electric's superb space, but what about the music, after all, for any club event, this is the considerable cornerstone that scores highly in the success stakes and glancing at the line-up, it seems that Pushca has struck gold (or is that Goldfinger?!?), sporting stars of the music scene that have been at the top of their games for a collective amount of experienced years that far exceeds the clubs history by a long shot and, for us as well as many more, is a dream team of a D.J./Producer delegation. So who could it be, well Tom Novy is the first, this Munich born musician having been in both the D.J.'ing & production business since 1995, a long discography list that includes huge hits "Without Your Love" & "Your Body", the latter having charted into the UK top ten in 2005, while we will always link him with what became a DM anthem for a while, the fabulously funky "Now Or Never", brilliantly remixed by Lizzat & Voltaxx, accompanied by one of the mist eye catching videos we have seen.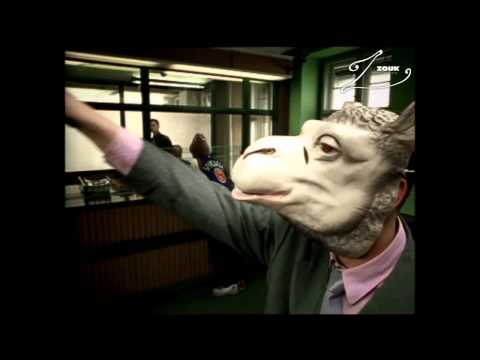 And with MTV appearances galore, plus booking request from the likes of The Backstreet Boys, Jimmy Sommerville & fellow producer Erick Morillo, Tom brings both experience & energy to this Pushca party and will surely storm the show with a scintillating set. The there is Paul Gardner, one half of the superb Soul Avengerz who's productions never fail to ht our heavenly house music mark, while Paul himself is best credited for his single recording with vocalist Peyton, "You Can't Hide From Yourself" having made it big back in 2010, while more recent hits include "Come Get My Lovin" and the massive "Music In My Soul", which was huge across dancefloors right across the globe. So, we have no doubt that Paul's Pushca performance will press plenty of pulsating buttons, his uplifting vocal infused soaring selections scoring superbly.
Then we move to Seamus Haji, who's name we will forever link with both the dance music label Hed Kandi & with his studio partner, Paul Emanuel, not least as huge hits "Take Me Higher", "Weekend" and the number one smash "Last Night A D.J. Saved My Life", all featuring large on the dance labels albums, while Seamus's list of other track productions is impressively extensive, stretching back as far as 1996 to as recent as 2011. But it doesn't stop there as Mr Haji has remixed the records of an amazing array of artists, a list that reads like a who's who of the music scene, Danni Minogue, The Sugarbabes, Rihanna, Mariah Carey, Jamiroquai and most recently, Jessie J & the Scissor Sisters, while it his remix of the scintillating Shakedown's "At Night" that is our tip top track re-work of his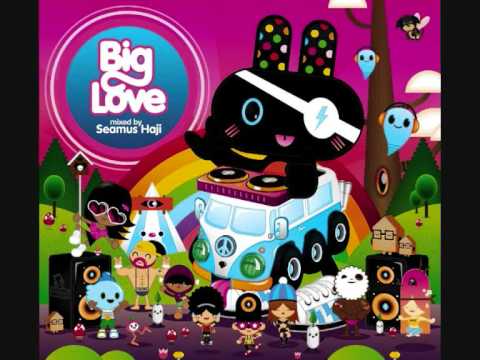 As for his Puscha set?, well given all these prolific uplifting vocal drenched productions, it looks like plenty more of the same next Saturday and with his resplendent rhythm repertoire, it will definitely be a set you won't want to miss. Then, completing the D.J. package is Pushca's own Tony English, a guy that plays the polysexual D.J.'ing card just as much as the club does, appearances for Lovechild, Lo-Profile & SuperMartXe added to his regular slot on the already much missed Gaydar Radio, while he neatly balances this with a string of showings on the straight scene, so is Puscha personified. Plus, he was the one that introduced us to the brand some four or so years ago, so can take a lot of credit for us getting to the stage of promoting Pushca as we are now, while his style of sound is very much in-line with the three other stars of this spectacular "Undercover" showing, Mr English not the final performer on the Puscha pack, as special P.A. Abigail Bailey who follows up her dancefloor smashes "Touch Me" and "Runaway" with a performance to launch her new single "OCD".
Now, while Puscha's "Undercover – Let The Mystery Begin" event is likely to get our further focus, in some form or other, ahead of Saturday 5th February, given that we have the keys to the party detail, it would be rude not to share it with you now, this first outing for the brand in 2013 taking place at Brixton Electric, doors opening at 10 p.m. and the event running through to a planned 6 a.m. finish. Advance tickets, as is usual for gathering of this size, is very much the way to go, a number of sources at your disposal, the early bird £10 options long gone, while the standard £20 tickets can be gobbled up  online via Club Tickets, direct link http://www.clubtickets.com/gb/2013-02/02/pushca-undercover-spy-ball, or at Resident Adviser, http://residentadvisor.net, while should you prefer to put your hands on one in person, then if you're in Soho, head for Prowler &/or Clone Zone while Minnie Boutique out in Brentwood (yes people travel distances for a Puscha party) are selling tickets too, details & web links for all three as follows, http://prowler.co.uk, http://clonezonedirect.co.uk/ & CustomerServices@minnies-boutique.co.uk, although, inevitably, you may end up wishing just to pay on the door and you can, but perhaps expect to pay a little more. For the full PR event rundown, you can go check out the clubs website at http://pushca.com or hit on the Facebook events page at http://facebook.com/events/473672562668215/, while we give some of the last words to "Madame Pushca" herself when she say's "…So join me, my fellow revellers, for a night to remember. Indulge your uniform fetish, become a professional undercover agent for a dazzling one night career – take advantage of your position and get trashed on the job, after all you only live twice. This will be a fabulous playground for the seriously uncommitted, hosted in a truly delightful venue. Experience a wonderfully frivolous, unique Pushca designed for the more adventurous amongst us…".
So, it seems that all eyes will be on Brixton Electric on the first Saturday in February, Puscha yet again pushing the boundaries & propelling its party prolifically, that D.J. line of of Tom, Seamus, Paul & Tony an absolute dream, meaning that this will definitely be THE place to be & be seen on the scene, meaning we can't recommend enough that you should "Go There! Be There! (DISCO MATT)
First there was the shock news of the closure of Gaydar Radio and now, owners QSoft Consulting, have delivered a second crushing blow to the gay scene, this time with the sudden ceasing of trading of its Bar Soho Limited business, meaning that, as of immediate effect, both Profile & Lo-Profile will be no more. So, amidst no warning & no opportunity for its staff, key players & customers to say a fond farewell, we find ourselves picking up the pieces of this pack of cards closure announcement & trying to put them together into a special report reflecting the mood of many for whom this is new news even bigger a shock than the last.
As the collation issues its mid-term report in a period of austerity that is now predicted to grip the UK for an extra four years, it seems that the tough economic times will continue to have an impact of our lives for a long while yet, although with a determination to make 2013 our year of "Positivity", from day one, a real sense of optimism of bigger better & brighter things to come was sweeping across us, a definite new DM dawn on the near horizon, with the first weekend of 2013 encompassing Paris & PLAY>TIME. However, with the news of Gaydar Radio's closure having shocked us, we had an inkling that this may be followed by another announcement, our report at the time saying "…this decision that will see Gaydar Radio close its door today, possibly having a knock on effect for QSoft's bar & restaurant arm, Bar Profile Limited, which has been reported to be carrying a pre-tax loss of £2,195,581 in 2011 and so, purely in financial terms, could also be in danger of a rug pull closure.." we adding, "…however, we guess that announcement is for another day…". But that other day has come, just four after the shocking news of Gaydar Radio, we find ourselves soaking us the not so shocking but stunningly sudden closure of Profile & Lo-Profile.
Yes you heard us right, Profile & Lo-Profile, as of today Monday 7th January, have ceased trading, the news, as it did with Gaydar Radio, filtering through on Facebook, while it wasn't long before the official announcement was e-mailed to us, QSoft's chairman, Henry Badenhorst, saying this, "It is with great sadness that I have to inform you that Profile & Lo-Profile will be permanently closed from 7th January 2013…" he going on to explain that "…the building is undergoing major refurbishments required by the landlord and an agreement was reached for the lease to be surrendered back to the landlord after various problem areas could not be resolved…". So, taking this on face value, we can understand that there has clearly been a dispute over the tenancy agreement, although what is not clear is whether that agreement was due for renewal, or whether the landlord had sought a review under the terms of the lease, given those extensive refurbishments that, if you have visited Profile in recent months has been all too evident given the scaffolding that has shrouded the entrance. However, that word "surrender" seems to be key here, as, if we are reading this correctly, it looks like there has been little attempt to fight these agreement complications tooth & nail in defence of a business that has not only become a cornerstone of the Soho scene, but is one over six years established, rather the towel was thrown in for that greater or lesser, whichever side of the fence you sit on, evil of life.
So, lease issues or not, it seems that, as with Gardar Radio, our beloved Wardour Street wonder, the creative combo that is (or was) Profile & Lo-Profile, has lost its fight for survival down to that evil word money, the figures speaking for themselves as that considerable debit the holding company, Bar Profile Limited, was carrying, we suspect too much to continue to bear. Plus, the raw facts are that, save for PLAY>TIME on Friday's & a sizable chunk of Saturday's, Lo-Profile was not a viable turnover proposition, one also under continual licensing pressures/issues, while the seven day bar come restaurant operation upstairs, Profile, was surely a real cash drain on QSoft. Indeed, the grandiose plans to push the food side of the business, the first few months seeing it open early doors & serve breakfast, the American diner style menu finding initial favour and it soon outshining many of its round the corner food serving competitors, was all relatively short lived. Indeed, with so much of the bar's floor plan given over to dining space, must have found itself battling to cover costs, while, like its sister below, Friday's & Saturday's proved the singular popular nights of the week in what was always going to be an ever decreasing circle of its fight for survival. Yet, all that said, what Profile as a bar achieved during its now short 3 ¾ years on Wardour St., is something the team can be proud off, raising the Soho sophistication stakes substantially and providing a platform for some amazing D.J.'s tout their talents, who can forget the "ClubNation" Friday's with Phil Marriott, the Zach Burns sessions & the likes of Nathan Six & Jamie Head, who always seemed to excel in this smart space.
No, it has not shocked us that Profile & Lo-Profile are no more, but what has truly shocked & stunned us is the speed & suddenness that it has both happened & been announced, our trip to PLAY>TIME last Friday now sadly proving to be our last, as with the immediate closure, there has been no opportunity to say a fond farewell to the place, in what would surely have been a much more gracefully & gracious departure from the scene than this. And, that is what has actually angered us, as surely QSoft were aware sometime in advance of today's announcement, that this day would arrive and so, surely, for the sake of so many fervent fans, loyal customers, key players & staff members old & new, would want to have left on some sort of a, if but sadden tinged, high, a final Friday or Saturday fling surely the fitting end to a brand that has made a huge impact of the social & clubbing lives for many in Soho. Indeed, we would go as far to say that QSoft owe a debt of gratitude to the scores of stars that have helped line its pockets, bringing their wealth of talents to the fore, many of which you would associate with the big boy clubs in London & internationally, the likes of Steve Pitron, Paul Heron, Pagano, D'Johnny, Tony English, Jodie Harsh, Jamie Head, Mikey D, Brent Nicholls & Oliver M, while scores more made Lo-Profile a prolific playing ground, some developing & nurturing terrific talents, Zach Burns forever linked with the place. Then there are the clubbing connections, Gigolo having been born there, SuperMartXe, Lovechild & Salvation having used it as a pre-party platform, while it would feed others, A:M & Beyond always benefactors, although Soho was made so richer by it very presence, meaning that to bow out so ungraciously & without any kind of generous goodbye is nothing short of scandalous.
As for the reactions, well they speak the biggest volumes in terms of the magnitude of the loss that Profile & Lo-Profile's closure has caused, Facebook having gone viral on the subject, this just a small collection of reactions, the first from one of the clubs Managers' who spoke out first by saying "…Life is hard and most of the time I feel I'm struggling to get through every day. Today made me look back at my life and see that I have been blessed to have worked with the greatest team of people I could ever have asked for — life is hard and sometimes the happiness you were searching for was right with you the whole time I will miss you all…", this causing a floodgate, tributes & comments pouring in, this from Zach Burns, "…Sad news, very sad to hear off Profile & Lo Profile closing today. Must thank Paul Beardshaw & Raphael Goes for giving me the chance to join the venue & team of DJs, Lo Profile was one of my favourite clubs, every time spent there has been amazing & a massive boost for me. Over the time there I met many great people from the team, It's been truly awesome, you won't be missed because I'll still see you all but wish you all the best for whatever's to come next…" while one of its biggest supporters & also a key player there, Seenqueen's webmaster & scene D.J. Brent Nicholls saying, "…I can't believe one of London's best clubs and bars Profile & Lo Profile are closed. I loved djing there, it had a touch of the old school glamour clubbing and was one of the few quality crowds and venues London had. Why are all the 'great' places closing? Although there are other quality venues, there is also a lot of sub standard clubs and venues…this is a sad reflection of a gay scene in decline…this is also an opportunity for other venues to step up to the plate, when one door closes another one opens…but there will never be a door like Profile/LoProfile…we were a family that had a home in the heart of vibrant Soho. Goodbye Profile/LoProfile and thank you to all those that made it the fantastic place it was…".
But with so many more like this from one of its heavenly hosts Andrea Drudikova, "…Such a shame Profile and Lo Profile closed down. Sending good vibes to all the staff. It was a fab place where we always had lots of fun…" and this from one of its most well known Manager's, Raphael Goes, "…It's a very very sad day, spent a big part of my time in London inside that venue, so many good moments, so many new friends, can't believe I won't be able to go back there to see everyone and have a tequila shot!!!! I'm so sorry guys, hope you are all well, miss you all very much and hope to be able to see you guys somewhere else now… Goodbye Lo-Profile…" sent all the way from Brazil, it is clear that this news is far reaching & affecting so many, meaning we could easily devote another post to the comments along, while what we will be commissioning, is a special review, not just capturing that last PLAY>TIME from Friday, but sharing snippets from reviews across the years in celebration of what D.J. & pal Mikey D exclaimed as "…one of the most fun and exciting places to DJ on the scene…" and one "…sorely missed in Soho…", while, pictorially, Seenqueen have already come up trumps with their own tribute and one well worth taking a look by going to direct link. http://seenqueen.com/web/club-pix-profile-lo-profile-memories/ while watch this space for some exclusive shots taken just this afternoon, when we were given an opportunity to step inside the venue for the last time ahead of the builders bulldoze, a special few minutes that gave us the chance to say bye to team members & toast what had become our favourite Soho spot ever, a fond farewell.
So while we remain ravaged by mixed emotions over this awful announcement, anger swinging to sadness & back again, we are determined, even if QSoft aren't, to mark the moment of Profile & Lo-Profile's passing with that promised reflective review tribute "Final Lo-Pro Fling" which we aim to publish on Saturday, while you too can say a fond farewell to these Soho splendours, Saturday the day, 7 p.m. the time, & The Yard the place to do it, details up at http://facebook.com/events/244194319045789/, raising a glass to the future to the team, but all toasting that farewell to a brilliant bar/club brand that, just a day after meeting its maker, is so sadly & sorely missed. (DISCO MATT)
In a digital world that moves faster than our dips on the dance floor, the announcement that Gaydar's owners QSoft Consulting are quitting the radio business after 11 years, blaming the high cost of DAB technology, has come as a significant shock, this decision sure to have a rippling effect, not just for D.J.'s & music producers, but for the scene as a whole. So we couldn't let this sad moment pass without looking into the whys are wherefores of Gaydar Radio's demise and what remains for its 750,000 plus listeners.
With a sense of real optimism that the New Year we have just entered would have the promise of better times to come for us and many around us, we were determined right from day one, just four ago actually, to accentuate the positives & negate the negatives, we having been terribly guilty of doing far too much of the latter in 2012, even though there were times when we were faced with considerable challenges in our lives across a twelve months that had huge & heavenly highs along with lacklustre & lousy lows. Yet as we find ourselves approaching the first weekend of 2013, one which will see those positives take us to Paris and a liaison with our pal, D.J. & music producer, Guy Scheiman, his industry, like is, is in a state of shock over the announcement that and eleven old institution closes its doors, ending an enthralling & entertaining era which saw the award winning Gaydar Radio broadcast to over 750,000 listeners, many of who tuned in religiously to hear the latest sounds from some of their favourite a-list pop stars and a mass of music producers from the global gay scene. And while we pick ourselves up off the ground, this news very much having floored us , we simply had to look into the why's & the wherefores that such a brilliant brand will be no more and what is left for its fervent fans, while sharing some extracts from articles that have already gone to publication in papers such at The Guardian & The Metro, as well as a stack on online websites.
So, what has caused owners QSoft Consulting, the founders of the massive global online dating service Gaydar, decided to pull the rug from beneath its radio sister? Well, when we say the simple word, money, it will probably come as little surprise, the economic evil that has seen the downfall of 1000's of businesses in the UK alone in this period of austerity we find ourselves in. And it is simply about money, as reading between the lines, it seems the financial burden of a radio station within the commonly known loss making DAB sector, was too much for Gaydar Radio's owners to bear. QSoft chief director Trevor being quoted as saying "…the challenges of the DAB radio sector have been well documented…." while other DAB stations that are also making losses, such as Planet Rock, are documented as also looking to either exit the sector, or sell their stations, this despite a gradual increase in listening numbers as the digital radio world moves forward. But in truth the reality for QSoft is that it has seen its radio station hold back its plans for investment in its dating business, Mr Martin adding of Gaydar Radio that it was  "…increasingly holding QSoft Consulting back from investing in its core dating business, which continues to expand in the UK and internationally." bringing us back full circle to that word money. However, with a flourishing dating business & recorded operating profit of £753,987 in 2011, a doubling on the previous year, plus with owner Henry Badenhorst able to draw a dividend of £532,920, we are left head scratching that Gaydar Radio, a business that employed less than 10 full time staff, would have such a huge financial drain on both its dating sister & its owners, that QSoft have been forced to take this drastic step.
However, it is clear that the decision has been made and while we are still not sure that the sums add up, we have to admit that loss making concerns are not good for business, this decision that will see Gaydar Radio close its door today, possibly having a knock on effect for QSoft's bar & restaurant arm, Bar Profile Limited, which has been reported to be carrying a pre-tax loss of £2,195,581 in 2011 and so, purely in financial terms, could also be in danger of a rug pull closure. However, we guess that announcement is for another day, while as for Gaydar Radio, while the Twickenham HQ will be no more, the one small positive we can draw from this shocking news, is that the brilliance of this radio station will live on through the ears of those who tune into Manchester based Gadio, a not for profit DAB radio station, who will take over QSoft's two DAB radio licences this coming Monday, Gaydar Radio's owners saying that "…broadcasts will switch from QSoft's Twickenham HQ in west London to Gaydio's Manchester base…" adding that "…as part of the agreement between Gaydio and QSoft, Gaydar's dating brand will feature heavily in on-air editorial programming and advertising support…", However, this will come as little comfort for the 750,000 plus Gaydar Radio listeners in London & the south east, who will not only see their favourite presenters off air, but may have extreme difficulty in tuning into Gadio, while QSoft, naturally, remain quite bullish about the transfer of operations, saying that "…the transfer of the DAB licences to Gaydio will ensure that the time and money invested in GaydarRadio will continue to live on and be supported in an appropriate way, with the support of the Gaydio FM licence…" continuing "…Gaydio and GaydarRadio have shared many similarities in terms of the programming mix and our dedication to promoting LGBT causes. We are really excited to be the forging the biggest LGBT media outlet in the UK…"
So, those are the facts, but what about the feelings?, Well with national newspaper The Guardian, London's Metro & online news sites ATV Today, Music Week, Pink News  & Gay Star News just a handful that have already gone to press, Gaydar Radio's closure will have far reaching effects across the industry and one individuals, The Metro reporting that  popular breakfast show presenters Neil Sexton & Debbie Ryan, aka N-Debz led the farewells live on air yesterday, reflecting on their biggest guests that have included gay icons Lady Gaga, George Michael & Elton John, while they said of Pink, "…she was an experience in GaydarRadio's history we'll never forget!…" adding that  she was so honest, funny and warm, she treated us like one of her family and is a big supporter of the LGBT community too. Stars like her come along once in a lifetime…". And fans of Gaydar Radio have been left in grief, many heading to Facebook to pay their respects to the station, status quotes such as "… I feel like my best friend has literally died in my arms…" and "…gutted about the Gaydar radio news! which station am I going to tune in now? you always helped me through the day…" commonplace, while we are sure, as the news circulates around the globe, many tributes will come flying in, this one from our great friend & music producer Danny Verde very fitting amidst this sombre occasion, he say's "…I want to thank all the Gaydar Radio D.J.'s presenters & speakers who supported all my productions for years and gave me the chance to spread my music with hundrend of thousands of people all around the world. This is the end of something great but I wish it will be a start of an even better brand new experience…".
So, it really is the end of an enthralling era, Gaydar Radio having touched thousands of people during its entertaining eleven years of broadcasting, we personally getting through an awful hospital five day confinement by being able to tune in on our mobile, while we know that the world will be a sadder place without it for, the marvellous medium that allowed music producers such as Danny Verde and many more to share their superb sounds now no more Yet, Gaydar Radio and everyone involved can, in looking back across its heavenly history, can be so very proud that they made a real difference and brought so much joy into people's lives and while this small anecdote will come as little comfort to some, we really do hope that Gadio, in taking over on Monday, will  continue the wonderful work of its already missed maker. However, much more than that, we hope Gadio will honour the important legacy left by Gaydar Radio & its presenters & key players, such as Quentin Neild, Phil Marriott, Tony English, Simon Le Vans, Alex Baker, Scott Roberts, Robin Crowley, Neil & Debz, some of whom we can count as fabulous friends and to whom this special report is dedicated, by following their lead and promoting the best that the gay music scene has to offer, along wth promoting all those prolific producers such as Mr Verde & co. Gaydar Radio we salute you and wish you a fond farewell. (DISCO MATT)
Having revised the format of our "Pick Of The Day" choices, we continue to look forward with our selection's, today (Mon 23rd July) hitting on SuperMartXe, which makes a welcome return to the capital's clubbing circuit this Saturday (28th July) with their "Olympiade" event at Brixton Electric, all the detail banner selection away opposite or an image click below, while we propel the official PR beneath
In advance of our own take on the welcome return of SuperMartXe to the capitals clubbing circuit, our Weekend Focus special also entitled "Spanish Super Brand Back" due out in the next day or so, we thought we would propel the PR from the clubs new promoters, (more info on them in our focus) now, as part of our "Pick of The Day" post today (Mon 23rd July) With the detail including D.J. line-up's venue info, & pre-party plans, to make it easier to follow, we have split it into bite size chunks as follows
The new promotions team say about the return of SuperMartXe to London…
Over the last year the absence of what has become the world's biggest party brand has been noted by so many loyal fans. Therefore we are very pleased to announce the return of this legendary club to London. Yes SuperMartXe is BACK!!!
…and it's host venue…
In little more than a year, The Electric Brixton has established an enviable reputation as one of London's leading dance clubs. With a massive stage and state of the art sound and lights, The Electric is the ideal location and the perfect home for a spectacular party such as SuperMartXe.
…then summarising the "Olympiade" event…
Just a day after the opening ceremony of the Olympics Games, SMX celebrates its return to London with a huge party: SuperMartXe OLYMPIADE 2012
Spectacular stage shows, incredible costumes and production with a whole army of the best dancers and performers from across Europe, so for SuperMartXe "Olympiade", we are planning one of the most spectacular shows ever seen in London. Raul Gonzales will be directing the shows on the night with an exclusive cast of dancers and performers selected from across Europe.
…and of the D.J.'s…
SuperMartXe London is pleased to present for "Olympiade, SMX resident headliner Hugo Sanchez, who will be joined by London based D.J.'s Tony English, Sharon O Love & Ferno.
Hugo Sanchez, a long standing SMX resident at Ushuaia and Privilege in Ibiza is also one of Madrid Pride's favourite D.J.'s rocking 10,000+ venues.  His many remixes include club smashes "I'll Be Missing You" "I Drove All Night" & "Lady Luck", as well as countless original tracks. Get ready for the Hugo Sanchez explosion in 2012!!!!
Tony English has rapidly become one of the most sought-after D.J.'s on the London club scene. He has been one of SuperMartXe London's residents from the very start alongside Pushca, Lovechild, Lo-Profile & Hoxton Pony Plus, his weekly Gaydar Radio show CLUB NATION has made him a household name overnight.
Sharon O Love has had an amazing international year with residencies and gigs throughout Europe, America and Asia. London is going to see much of this talented DJ.
D.J./Producer Ferno, is a long time Booster resident and has a diary chokker full of international dates, Ibiza to Japan, USA to France, so is jetting into London to play the opening set at SuperMartXe "Olympiade" before flying back out to Europe. With the recent success of his new track 'Sexy Popcorn' at the Winter Music Festival, Ferno certain to turn a few heads in this year.
…want to be treated like royality???….
Electric has one of the best VIP Table reservation services in London's Club land so why not step into the glittering world of Celebrity VIP Clubbing for the night by up-grading to a VIP package at just £25. VIP Tickets are on sale now these giving you access to the VIP Room throughout the night, as well as swift Q-jump entry, complimentary coat check, a very special SMX goodie bag and a glass of Champagne upon arrival.
To reserve a VIP table please contact vip@electricbrixton.com, while your VIP room host for the night will be Julian Bennett (TV personality and presenter of Queer Eye), he joined by D.J.'s Lee Harris and Stewart Who? spinning the sounds .
…to the pre & after parties….
1st pre-party hosted by Friday 27th July Rupert Street on Friday 27th July, with D.J. Saki on the decks, then on Saturday 28th July it's the turn of at Barcode Vauxhall to host, with with D.J. Riano, blasting out the beats, both parties starting at 8pm.
Then the after-party, "Shine" will take place post at the Brixton Clubhouse from 6 a.m. onwards, the first 500 "Olympiade" paying guests receiving a free entry wristband, while more info on this event will follow shortly.
…and the event summary & ticket details…
So, it's glamorous, exciting, fresh, innovative, stunning, sexy & simply unmissable, yes SuperMartXe is back with a bang so make sure you are there. And of course book the Monday off work as it is going to be one HUGE weekend!!
Advance tickets at £15 available online at http://supermartxe.clubtickets.com/gb/2012-07/28/supermartxe-olympiade-2012, where you can also grab those VIP options, while tickets are being released to Soho outlets this week, although you will also be able to pay on the door, but expect to pay more.
For further info visit http://alexerfan.com, http://rl-management.com &/or http://facebook.com/groups/50081873616/.