With much promise posed ahead of its "A New Beginning" event and with plenty of talk about Covert both championing change across the capitals clubbing circuit, was  Saturday's party the proof of the pudding in the eating, what was our verdict on this gigantic gathering and how much more did we learn about this clubbing change concept.
There can be little doubt that the clubbing scene in the capital, certainly as far as big style clubs are concerned, has very much been in the doldrums recently, the weekly, monthly & occasional event calendar being dominated by just one group & the usual set of brands. And will some view this as a good thing, the problem we have with it, particularly of late, as that feeling of same old same old, the same D.J.'s the same venues, the same faces, a regurgitated repetition that has, quite frankly become boring. Indeed the current sorry state of affairs has been a couple of years in the making, many competitor brands either pushed to the sidelines or pushed out of business entirely and with little in the way of replacements from the protagonists of this sordid situation, save for a Friday night clubbing concept that is wrong on so many fronts, we are left unenthused & unexcited about a pastime & activity that used to fill our weekends, wall to wall. Yet that said, while Vauxhall is clearly in the monotonous, same old, same old doldrums, there is plenty more happening, if but on a much smaller scale, a swing out to Shoreditch finding a hip & happening melting pot of parties, East Bloc the most dynamic deliverer, brands such as DISH, SOS, & Gutterslut drawing on clubbers from far & wide, proving that there is life beyond Albert Embankment & South Lambeth Walk.
However, in the eyes of clubbers, Vauxhall is still seen as their mecca, even if it is not quite the dynamic draw it was a few years ago, although with the likes of Colloseum & Hidden hardly used, it pretty much leaves just three full on club spaces, naturally the two Orange Nation ones, Fire & Area and Crash (now known as Union). But wait a minute, what about Covert we hear you say, a venue that used to trade under the name of Factory but was brought by a tight knot group of investors who, when re-constructing the site last April brought Orange Nation into the picture, the initial idea being to let them both manage the place & increase the clubbing offer & variety. Yet while the plans were all well & good in theory, with just one genuine addition in the form of Deelooded, in the short space of 10 months, Orange Nation let what was supposed to be a sophisticated & stylish club venue run down into rack & ruin, the planned works to finish the venue never materialising and, quite shockingly, the group reneging in financial & other promises, leaving the investors with little choice but to take Covert back under their control. But with much more happening in the background, it seems that these investors now have the bit between their teeth, with plans to the driving force behind the re-invigoration of the clubbing scene, both & Vauxhall & London as a whole, their first event to hail this marvellous movement, their "A New Beginning" event.
So with this exciting event and the prospect of something fresh, new & enticing on offer, despite health issues, we simply couldn't miss this Covert cavort, not least that with a D.J. line-up extending deep into double figures, club promoters, scene figureheads & clubbing friends aplenty, it was one of those mustn't miss meets, although with our planned arrival for the VIP reception thwarted by a deep disco dose, it was around 11.30 when we arrived, to be greeted on the door by a warming welcoming committee that included heavenly hostess Chrissy Darling, promoter Alex Erfan & Covert's manager, the terrific Tom Fuller, he having wisely jumped from what we predict as a sinking Orange nation ship. However, on missing the reception, we had also missed Pier Morrocco's set, although caught a moment with him before he sped off to XXL, we then quickly diving into the club to get out of the cold, a further warm greeting by Steven Sharp sealing what was a perfect start to this "A New Beginning" shindig. And with Steven giving us a guided tour, the upgrading & the finishing to the venue was clear to see, the shabbiness that Orange Nation had allowed to creep in, all but eradicated, noticeable differences including fabulous floor coverings in both the main room & the second space, new laser lighting, new ceiling coverings, a totally transformed upstairs area with sumptuous seating, but moreover the subtle touches to trimmings, bar fronts & the like making the place look finished & fantastic.
However, the most impressive transformation was in the second space, the D.J. booth having been moved downstairs, elevating the feel & the atmosphere amazingly and making it a dance room in its own right and it was here where we bumped into the first of a flock of familiar D.J. friends, Ben Jamin preparing for what turned out to be one of a whole host of superb sets in this space, this very much a bit of a home-coming for Ben, as it was he that was part of the Crash team towards the latter years and this Covert second space, for us, echoing the former quite noticeably. But the D.J. faces from the Crash days & Vauxhall both past & present extended to many more, Guy Williams, Brent Nicholls & Alan X  three of a whole host of others, not just this his second space, but back in the main room too, a real brilliant blast from the past, Terry Bryan, pumping up the pace of the party perfectly. Indeed, with the initial slow trickle of arrivals ballooning before our eyes, given our delicate state of health, we retreated towards the safety of the bar area where we bumped into pals Peter & Fabio, our evening just getting better by the minute, the list of friendly & familiar faces lengthening with every passing moment, Dave Cross, Tom Marchant, Louise Port, Nicholas Montenegro, Paul Coals, Tony Bruno and, naturally, Tom Fuller, just a measure of exactly how refreshingly friendly this glorious gathering was turning out to be and certainly what our recent Vauxhall clubbing experiences had been missing.
But the night was still young and with Jamie Hammond in charge of the main room tunes now, we were looking forward to prolific performances from Lovechild's own Tony English, he failing to disappoint with a sterling set, while with Paulo Moreno, Alan K, Fat Tony, The Oli & The Sharp Boys still to come, this Covert "A New Beginning Event" was certainly living up to its billing, the vast array of D.J. talent, some inextricably linked to that other Vauxhall based clubbing group, proof that Alan's promise to give D.J.'s the opportunity to play when & where they want, was bearing fruit right before our eyes. So, sinking into the rest of our slightly shortened stay, we traded main room for second space, outside for in, spending some time catching up with Alex Erfan and talking about plans moving forward, both for Covert and for their wider scene plans, some so exciting that we are itching to share, although have been sworn to secrecy. We also took advantage of the upstairs space, joining Peter in resting & escaping what was now a packed & pulsating main room, Paulo Moreno delivering delectable doses of dance delight, while we traded health issue notes with peter who, it seemed, was also going through a tremendously tough time. That said, it was great to be out clubbing again, this our first foray in March and a better choice & place to mark what, given our personal circumstances, was quite a milestone, we couldn't have made, although with our energy levels sapping & the comfort of home calling, we graced our exit not long after 4 a.m., leaving behind a club that was very much alive, kicking & looking great in every way, not even an ounce of enticement for us to visit our old Sunday morning stomping ground, a small measure of just how times are changing.
So you can pretty much guess what our verdict on "A New Beginning" will be, this very much the huge success that the team had hoped for, a slow(ish) start soon transforming into a truly tremendous turn, a party full of positives in every respect, from the atmosphere & ambiance to the finished feel of the venue, from the style & sophistication oozing from this smart multi faceted space to the amazing additions to equipment, fixtures & fittings and from the depth of D.J. talent, all coming together under one roof in support of this marvellous new clubbing movement, to the party people themselves, all who exuded an air of relaxed & enthralling enjoyment, we not having seen quite so many smiling faces in one club for a very long time.  Add to all that, a real sense that the tide of clubbing change that had been promised in so many words, was swinging into action and we walked away from Covert happy with what we had seen, but with plenty of anticipation of what is to come, this event the first building block in a number that will surely build a solid foundation for Covert to them achieve its aims & aspirations beyond its own borders, all for the greater good of the capitals clubbing circuit. Indeed, with the wraps already being pulled off their new Friday night club "Foundation", plus a new Saturday afternoon clubbing concept on the cusp of creation, there is already much to celebrate in terms of new brand blood, we hopeful that this will kick-start others into action, maybe even collaborating with Covert for the greater good of the capitals clubbing circuit, we raising a glass to Alan, Paulo, Alex, Tom, Steven & the whole team for showing the others how it should be done & what clubbing is all about. (DISCO MATT)
With a sense of real optimism that the competition crushing & clubbing monopolisation that has dominated the capitals clubbing circuit in the last handful of years, we are thrilled to bring you access to the first part of an exclusive interview with the man behind this exciting "A New Beginning" movement, a D.J. tuned club promoter and a man extolling enthusiasm for an inclusive London scene.
It will come as no surprise from our recent reports, "Finding Our Favour Faltering" & "Winds Of Clubbing Change" that, after having witnessed probably THE most damaging period to plague the capitals clubbing circuit, when competition crushing & monopolisation drove many of the edge of eventing and some out of business, we decided the time was right to speak out against the protagonists of this destructive & damaging tactics. So with our disgust for the The Orange group cat out of the bag and with an exciting new movement to sweep aside their bullying & domination, rather to restore the circuit to the diverse yet inclusive scene it always used to be, this movement coming from within Vauxhall itself, we have naturally decided to centre ourselves within this marvellous movement, the first of two special features this exclusive interview with the club & the man behind it all.
So, with the gloves off, without the political corrective ties of certain magazines and with an interviewee keen to set the recent destructive record straight, here is the first part of  our no holds barred Disco Matters special feature interview with Covert's co-owner & promoter Alan Adams, aka D.J. Alan K.
So, we know you well as a prominent D.J. on the capitals clubbing scene, but what got you into the club owing & promoting business?
I've always been one of the owners of Covert along with my friend & D.J. Paulo Moreno, as well as my cousins Raymond & David. As a collective, we bought the old Factory club and paid for all the renovation work to turn it into Covert. Both Paulo & I also do property development, which meant we could use our teams of builders and others to do the whole renovation in 10 weeks. As for being promoters, we are not, so have, as part of the clubbing change we are passionate about, have teamed up with some figure heads of the scene to create amazing parties where everybody is welcome.
You had quite strong ties with The Orange Group through the number of D.J. residencies you held with clubs such as A:M., Later, Gravity and, most notably Beyond, so was this significant in you going into business with them?
Well yes to be honest, personally I didn't want to go into the clubbing business as everyone knows I announced my retirement a long while ago to focus on our property business but the clubbing and D.J.'ing was something Paulo had a lot of passion for he is in love with music, so he decided that he wanted to give the clubbing game a go so I went along with it to manage the build and finances.
Tell us about the working relationship you had with the group and particularly Craig Elder and how did deteriorate to the stage that you decided to stop D.J.'ing for them?
Craig was my friend of many years and I stood by him through thick and thin, as he did for me. I feel I achieved great things as a D.J. for him, I was a major Beyond resident at the height of the clubs success, every week packing out the main floor as well as representing the brand internationally. Plus, I also played at his other parties such as A.M., Gravity and numerous others he has promoted over the years. However, I decided to finish playing for the Orange Group because of personal issues.
We understand that the original business arrangement with Covert was that you & your businesses partners who provided the investment for the development of the venue, would allow Orange Nation to run the show& manage the club. In hindsight was this wise and what, in your opinion, went sour with this arrangement?
Yes the original agreement was we would pay for it and build it then hand it to the Orange Group to run. In return they would get 40% of the shares once the initial loan amount was paid off, In answer to what went sour it's not something I'm comfortable talking about sorry the bottom line is we got back what belongs to us.
So we are right in saying that you have now taken Covert back under your control and Orange Nation are no longer involved, so what is the current set up and who are the key players within your team?
Yes we have taken Covert back under our control and the Orange Group are no longer involved. We are working with the likes of Alex Erfan, Wayne Shires, Tony English, Steven Sharp & Steven Geller in the events side of things, but the business as a whole is run by myself, Paulo, Tom Fuller and my cousins Raymond and David, with who we continue to also carry out property development & investment.
We have obviously been privy to some of the aims & achievements that you & your associates have for restoring the diversity yet inclusivity of the London gay scene, but can you expand a little on this for us? 
Yes we want to bring as many club promoters together as we can and create a unity on the scene where everybody is free to work and not worry about constant fighting amongst each other. We feel this is long overdue and will benefit the scene massively, bringing back brands like SuperMartXe, Lovechild & Bear Necessity, while also trying to re-introduce international clubs to London, such as La Demence and Rapido. We are also going to be working closely with Wayne Shires this year for Summer Rites and hopefully by next year, grow bigger and bigger as an organisation but with togetherness. There is enough out there for everybody, but trying to dominate, as we have seen recently, you just make the scene smaller. If everyone works together, London will be a very special scene, so this is our overriding aim.
So it is clear that Alan, along with the whole Covert team really want t ring the clubbing changes for the good of the capital's circuit & wider scene, tomorrow night's event "A New Beginning" the start of much more exciting things to come from these championing clubbing changer overt collectives, while we will be bringing you the second part of this in-depth & revealing interview with Alan in the next few days. (DISCO MATT)
Hailed as "A New Beginning" for the capitals clubbing circuit in an event that brings together like minded club owners, promoters, D.J.'s & scene figureheads, we dive into the dynamic detail of this magnificent meet with commentary & links a-plenty.
Having effectively stood back and watched the splendid scene that was London crumble before our eyes, the once dynamic diversity yet inclusivity that was its strength, like a hair shorn goliath left whimpering & weak, well in certain quarters at least, it certainly seems that the success story that was the mecca of gay clubbing in the capital, Vauxhall, has, over the course of the last two to three years, ultimately been the downfall of the majority of big brands & their bashes. Indeed, with victims extending to biggies Matinee, SuperMartXe, & Lovechild, along with a myriad of others that were quashed before even finding their feet, we remained mainly blasé as to the cruel intentions & devious domination tactics that, following our very recent expose features, made us realise just how much damage, upset, upheaval & misery Orange Nation have meated out to individuals, promoters, D.J.'s, scene workers and the like. And when this despicable behaviour, masterminded by the head of this greedy group touched the lives of close friends of ours, we felt it was high time to speak out, our initial post "Finding Our Favour Faltering" (still a worthy read at http://discomatt.com/web/?p=7152) this controversial yet fact filled feature coming right on the back of a momentous power shifting occasion that saw the supposed new(ish) jewel in the Orange Nation, clubbing crown, taken away from them by the owners & investors in this Vauxhall venue.
So, having made our feelings felt across an equally faltering scene and having received rapturous applause for our brave move to speak our mind, especially given the reputation for bullying & strong armed tactics by that greedy group, it seemed the co-owners of Covert had also had enough of the competition crushing, dominance and thoroughly rotten way that Orange Nation operated,  also making a stand and, with an upper hand firmly in their grasp, set about laying down the aims & achievements for championing the much needed change the clubbing circuit had and still is craving for. And while we have gone into greater detail on this marvellous movement in our preview, "Championing Clubbing Change" (out at direct link http://discomatt.com/web/?p=7390), the intrinsic part of this change the team at Covert are championing, is to engender an atmosphere of fair play across the scene, to create a more even playing field where toes are not trod upon, where promoters don't feel threatened & where D.J.'s can play where and when they want without fear of reprehension, something which has plagued this fine profession, and particularly in Vauxhall, for far too long. So, with this cornerstone of change gaining momentum, the first step for Covert is to celebrate what they decided to call, "A New Beginning", a special event aimed at converting their words into action and bringing together like minded individuals that, like the driving force behind this change, one Alan Adams, were as deeply passionate about making the scene a better place for everyone involved.
And so "A New beginning" was born, the date of Saturday 18th march quickly decided upon as the appropriate time to pitch their exciting proposition, while with much negotiating with promoters & D.J.'s, the event has fast become something quite spectacular, with no less than nineteen D.J.'s playing across a party that will start from 11 p.m. and run through till a planned 9 a.m. finish. So, what are the names in the frames and what can you expect from this "A New Beginning" event. Well, first & foremost, it is very much a new beginning for Covert,  the team having tirelessly worked to upgrade the venue and finish what should have been finished by the departed Orange Nation, months ago. And having been shown around just a week ago, the transformation compared to our last visit in November is pretty remarkable, new stylish furniture, fixture & fittings making the upstairs VIP area feel genuinely like one, while with new lasers, lighting, roofing & flooring, plus all the finishing touches to trimmings in the main room, Covert is very much ready to deliver on the promise we were party to ahead of its opening last year. But it is the second space that has seen the biggest transformation, the awkward positioning of the D.J. booth put right and giving it an air & atmosphere, for us akin to the iconic Crash club, but with the style & sparkle that is very much a statement Covert can shout from the rooftops now. So, rather than feeling a little let down by the venue, as we were when we dived into Deelodeed last November, then the floor in the second room ripped & ragged, doors damaged, toilets scruffy and a sense that it was being maltreated, clubbers heading to Covert for this "A New beginning" event will surely be impressed with what they see.
However, what they will also be impressed with is the vast array of D.J. talent on duty this Saturday night, a roll call of residents from Vauxhall clubs past & present, all coming together in the spirit of the marvellous movement to champion change on the clubbing circuit, Alan  having secured the services of a richly diverse & dynamic pack of players that each bring their own individuality, style & substance to the show. And the nineteen names, well from Pier Morrocco, Paul Coals, Terry Bryan & Jamie Hammond holding the early main room reigns, the second space sports Ben Jamin, Gianni Morriso, & Guy Williams from midnight till 3 a.m., Lovechild's star resident Tony English following Mr Hammond in the main room, with Covert's own Paulo Moreno & main man Alan K carrying proceedings into the early Sunday morning hours, while from Crash days of old in a reunion which is not be to missed is Brent Nicholls & then Alan X in the second space, this space also seeing Tony Bruno, while the real thrill is the inclusion of names that are very much associated with Orange Nation of past & present, The Oli, Fat Tony & The Sharp Boys all playing out in the main room, while Tuesday morning club Desire promoter Steven Geller also hits the decks, the stop press news (although yet to be confirmed) that both Gonzalo Rivas & Paul heron will also be making an appearance. So, with a truly diverse genre of sound across these nineteen scene stars, it would be difficult to single out a particular style or indeed D.J., however, Mr Moreno has produced a podcast especially for this "A New Beginning" event, one well worth a listen & more by going to http://djmorenooctober.podomatic.com/.
As for the event detail, "A New Beginning" takes place this coming Saturday (16th march) at Club Covert in Vauxhall, doors opening at 11 p.m. and the event running through to a planned 9 a.m. finish, while for press, VIP's and other distinguished guests there is a pre-party reception from 10 p.m.. And to mark this special event occasion, the Covert team have decided to donate all profits from the night, including the whole door and bar take to the worthy cause that is The Great Ormond Street Children's Hospital (GOSH), one very much close to Mr Adams' heart, a planned raffle throughout the course of the evening hoping to boost the bounty they will be bestowing on GOSH. So, by either paying the flat door tax fee of £10 or by buying an advance ticket via http://clubtickets.com/gb/2013-03/16/covert-presents-a-new-beginning, you will be making a charitable contribution as well as being part of the clubbing change Covert is championing. Plus with a D.J. line up so dynamic, this looks set to be not just an exceptional event. But the real talk of the town, so one surely you cannot miss, the team echoeing our sentiments when they say "…Covert is shifting up a gear and we want you to come and celebrate this exciting new phase with us. DJ line-up is impressive enough, combine that with a few stunning surprises we have planned and you know this will be a night you would not want to miss…". Add to all that, hosts Chrissy Darling, Sylvia Rebel & the one & only Dior on duty, you will be guaranteed a warm welcome & then heaps of hospitality that sould certainly seal the deal, more detail should you need it, out via the events page at https://facebook.com/events/431518406929706/, while, health fit or not, we will be stepping out on Saturday to soak up the starting point of this clubbing change we are equally passionate about, so if you see us please come say hi, naturally making sure you "Go There! Be There! (DISCO MATT) 
Shaking up the scene and championing clubbing change across the capitals circuit, we find Vauxhall's Club Covert at the centre of this magnificent movement, so delve deep into the aims & achievements of this band of brotherly club owners, promoters & figure heads, both for this coming Saturday's "A New Beginning" event and for the future bright blue with brilliance.
There can be no escaping the lacklustre and sometimes lousy state the scene here in London has found itself within over the last dozen or so months, the decimation of a whole bevy of big clubbing brands that have been effectively brushed aside by the greed & domiace of one particular clubbing conglomerate, that has send many promoters running for cover, scattering themselves to the edges of existence or simply upping sticks and moving onto pastures new. Moreover, the competition crushing, the dominance & the monopolisation of this greedy group has, in the course of what has proven a destructive downswing in what was always seen as the most richly diverse yet inclusive scene's in the world, sucked many people into its practices, this period even seeing us fall for their seemingly good intentions to better the scene, bring new dynamic parties, international brands & exciting new concepts to the capital, have effectively imploded that very diversity & dynamism that was the admiration that was extolled on London by many corners of the continent & wider clubbing world. Yet, despite this doom & gloom picture we paint, there is a bright new movement that his looking to champion change, banish this bad egg practice and restore then scene to that rich & diverse yet inclusive one that has been so sorely missed in recent months.
So, who is at the centre of his marvellous movement in championing the change to clubbing in the capital? Well, ironically, it from within the very backyard of this greedy group that both a venue & club owner, promoter & scene figurehead collective that is the driving force behind what they are labelling as "A New Beginning" for clubbing, not just in Vauxhall but across the capital, Covert the club and this collective a terrific team from both within & outside of this latest superb clubbing spot in this one seen mecca & melting pot south London suburb on the scene. And as for the individuals, well this championing collective includes Covert's co-owners, Alan Adams (aka D.J. Alan K) and his cousins, along with investor & business partner to Alan, one Paulo Moreno, while the team extends to promoters Alex Erfan, Steven Sharp & Steven Geller, who are all on board very much on board with this brave new beginning, while a long list of D.J.'s have sounded their support, not least that they are very much buying into the fairer pay and more open playing field that Alan & his Covert partners are proposing. But the wider team includes some major scene figure heads too, Tom Fuller (like Alex, Steven, Alan & Paulo) having formerly been associated & n the employ of Orange Nation, is now heading up the management of Covert, while scene starlet hostess, Chrissy Darling, is fronting the Covert house and, along with Tom and other peeps such as Mark McKenzie (aka Edna), makes for a terrific team of individuals who share the passion & desire to champion clubbing change in the capital.
With much promise along with ample aims & achievements that Alan is driving through his passion for the scene, it's probably appropriate before we get into the detail of his & his clubbing collective plans, to spell out the situation with regard to Covert itself, a venue that was to be the third in the then expanding Orange Nation empire, one that at the time of its purchase from previous owners under the incarnation of Factory, was pitched as injecting further vitality & opportunity for variety in Vauxhall, but in the hands of the said group was rather run both shoddily & sloppily on a number of fronts. Indeed, having been privy to plans, having conducted a construction site visit back in April last year and having had a prolific picture for plans painted by Orange Nation's Craig Elder, we were somewhat dismayed by what we found a few months later when we attended Deelooded, one of only a very small handful of Orange Nation supported brands that were residing within Covert, those plans very much to make the venue the cornerstone of the clubbing conglomerates plans to halt the so called ping pong effect of clubs between their other two venues. But more than that, with a clear sense that the venue, even nine months down the line, remained unfinished, that certain parts where looking shabby to say the least, was suffering from the lack of ongoing maintenance & re-investment from party profits that was promised, the writing looked very much on the wall that Covert's owners, and we must stress that Orange Nation did not have a capital stake in Covert but were simply running the club, would wrestle back full management, not least due to some unscrupulous financial irregularities that came to light.
So, just eight months after handing Orange Nation the running reigns, Covert's owners unilaterally seized back Covert lock, stock & barrel, this move very much contrary to the picture painted by both Orange Nation & its effective magazine rag Boyz, Alan particularly incensed by some of their unscrupulous activities and, like a lot of us, realising that the time was née to champion change, to put a halt to the domination & monopolisation that Orange Nation had engendered, but moreover to pay and award/reward workers, D.J.'s management & promoters connected with Covert in a fit & proper manner, something which had been severely lacking in the hands of its former management. And this change has quickly been the catalyst for the new beginning movement that is set to sweep both Covert & the wider scene from this coming Saturday (16th Mach) and beyond, the likes of Messrs Erfan & Sharp soon part of the process, while Alan, his cousins & Paulo have been very clear about how they want to champion the change they have been talking about so vocally. Indeed, with working relationships with others promoters across the scene, including Wayne Shires, Patrick Lilley and more, the words are being transformed into actions, although the building blocks for this phase of clubbing co-operation & change still need to be properly formed and this change they are championing may take time to bear considerable fruit, although the promise is both heartening & welcoming.
Well, it all begins with Covert's "A New Beginning" event this Saturday, one we will be expanding on in our upcoming Weekend Focus Special, "Charitable Clubbing Champions", but with the seeds on this marvellous movement sown, we leave you with a trailer teaser and welcome you all to be a part of the clubbing change that is set to sweep the capital in the coming weeks & months. (DISCO MATT)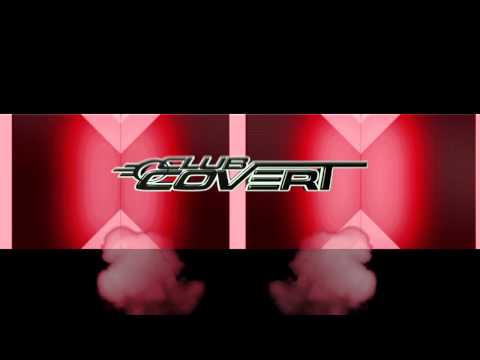 What was a brilliant brand and a fabulous favourite of ours, is fast losing both is brilliance and its favour with the twelve hour "Midnight" mould breaker that is effectively laying this colossal club to a first four waste, we once again, yet for the last time, looking at why & how Beyond is being broken when it needs no fixing.
Of the myriad of meets, the catalogue of clubs and the bounty of brands we have come across in the close on twenty years we have been circulating the clubbing scene, not just here in the capital but across in continental Europe, as well as back home in South Africa, there are of these meets, clubs & brands, a figure that must run into the thousands, just a handful or two that we would class as truly legendary in our clubbing lifetimes. Back home it would have to be Cape Town's Bronx, while in Europe, Muccassassina in Rome, Red & Blue in Antwerp, La Demence in Brussels & Salvation in Barcelona top our legendary continental tree. And while there are clubs further afield as yet untouched by our visiting hand, we look to the capital for a the rest, Factor 25, DTPM, Action, Fiction & FF, while of all these, there are two that sit above even this pronounced party parapet, both Sunday morning afterhours and both accounting for a seventh day of the week wondrous loss to the normality of straight minded Sunday life, each contributing to a run lasting from 1993 to 2012, with just a year or so break in 2006/7. Naturally, Trade is one of the two, Lawrence Malice's legendary creation without doubt at its brilliant best in the Turnmills era which stretched from 1990 to 2003, while the other, one that wrestled the magnificent mantle for our mothership of clubbing as THE best club of all-time can only be Beyond, it dominating the 21st century like no other club, yet close on twelve years after its inception, is in serious danger of losing its title back to Trade.
So why this falling in favour and what is causing the brand breakage? Well, to answer those questions with qualification, we need to look back to Beyond, two, three or even four years ago, when having risen like a phoenix from the ashes of the split with former host venue, the  Collosseum as well as on the back of a fall out between the then joint promoters. Finding its feet within weeks of securing its new home, the amazing Area, Beyond very much entered its most prolific purple patch period to date, a run of events spanning 2008 through 2010 securing it as not just the most popular outing on the capitals clubbing circuit, but gained a reputation overseas, even though it had yet to play out in continental Europe and further afield. And during this period, the format of Beyond hardly changed, a solid residency of stars ensuring its popularity never waned or the need to change was not an issue. Indeed, with Steve Pitron, Mkey D & Alan K masterminding the main room and David Jimenez, Hifi Sean & Paul Christian sorting the sounds in the second space, Beyond was very much at its brilliant best. However, the real magic for us was in the terrace room, where the delightfully debaucherous & decadent feel of clubbing on a Sunday morning played out the most, The Sharp Boys, The Oli, Jamie Head & Fat Tony often outstaying even the main room revellers right up to the midday finish, while that main room lighting the exceptional effects, the trademark ceiling rockets and scores of sterling sets from Mikey, Alan &, particularly an always precision perfect Mr Pitron, earned Beyond its all-time best club status.
Yet, despite all this, the then new promoter, Jonny Marsh, decided in 2010 that Beyond was destined for bigger and better times, not just in London but overseas, his aims to share the brilliance of the brand not just in other capital cities of the world, but in festivals & tours, this programme marking measured successes in Paris & Mykonos, although not that much more, The Week in Brazil playing host just once, Beyond showing its singular hand at Sydney Mardi Gras, while the La Demence cruise and the XLsior festival will go down as Beyond's best international expeditions. However, back in London, the virtual constant tampering with the format, swapping and changing the D.J.'s at the drop of a hat, the continual desire to throw special events and the theory that by changing & shifting the show around would keep it fresh, actually put many of its earlier years fervent followers off, while this went virtually unnoticed by the promoter and his team, as for every regular they lost, another transient party goer would replace, meaning the bottom line figures didn't look much different, but that whole fabulous feel & marvellous magic that had been Beyond, was slipping & sliding significantly. But, with Steven Sharp steering a stormy ship into calmer waters, Beyond, for a while at least, regained some of that magic it had lost, although with knee jerk axing & changing of promoters becoming the norm across the group, like Later & A:M, Beyond was an inevitable victim, a situation that has existed now for the last two years.
So that brings us pretty much up to date, although in 2012, while we continued to support our then most favourite frolic of all, our stays were merely extended to Steve Pitron set performances (which will always remain special for lots of reasons) and not much more, the charge laid at our door that it was only his house music we were interested in, but the true fact being that Beyond was not a patch of the party that it was in the years before. Indeed, another element in this equation was the decimation of the scene Saturday schedule , much of which lays at the doors of Orange Nation, meaning there was little to feed our desire to party before Beyond, even the protagonists of this sad Saturday story not replacing their crushed competition with ample or sufficient alternatives. And that brings us neatly to this "Midnight" format, one that was originally devised, like "Super Size" & "Ice", as simply specialist & one-off events to satisfy increased clubber demand that bank holidays & the like dictated. However, more deviously, this "Midnight" format was also used as a weapon against brands such as Matinee & SuperMartXe, that competition crushing attempt to pitch this afterhours party right into the thick of the Saturday schedule, a place were Beyond in our view, simply doesn't belong. But with no competition left and no real big parties remaining, excepting WE, Beyond is now simply being used to fill that very gap its timings switching & fixing created, 2013 already proving that as in the last eight weeks, there have been no less than five "Midnight" events, all the current promoter being able to say on the subject is "…we like to let people party for longer…", a weak response to our critiscm of how this format is being used & abused, if ever there was one.
What we simply cannot understand with the current use of the "Midnight" muddle, is that rarely is the chapel space open before 3 a.m., while a wait till six or even seven is required before the main room swings into action, leaving just the terrace space which, in the hands of one Anna Iwinska, is tortuous tech house terror that wouldn't be out of place in Berlin's Berghain, while this week's zero o'clock start sees an absolute unknown, Daniel Braggins, kick off this once spectacular show. But the favour faltering & all-time status sinking story of Beyond doesn't rest just at the door of the now maligned "Midnight" format, but the whole atmosphere & feel of the club, the staff nowhere near as friendly as before, the security imposing & sometimes acutely invasive, while the promoter, who we would expect not only to take charge, show himself throughout and generally be the face of the club, is rarely seen after 8 a.m. And while some order has been restored with the once steady resident star line-up's, we cannot help but feel (without mentioning names) that square pegs are being pushed into round holes, just one example being that certain D.J.'s can be seen playing in all three rooms, whereas each space always did and should have their own distinct sound, these individual's styles actually no different from one room to the next. However if we are to believe the bullish banter of the clubs promoter when he say's "…I'm loving the atmosphere at Beyond this year so let's all raise the roof, take it to the next level and keep it at the top of its game…" those very words a contradiction in terms, as if Beyond really still is at the top of its game, where is that next level? Plus, while he adds of Beyond, "…not just London's but the world's best afterhours…" we are seriously casting doubts as to whether it can still rooftop shout that status.
So, with NYD looking like it was our last Beyond and with the winds of clubbing change about to sweep the scene, thus putting this once awesome afterhours amazement's home in a pronounced & precarious position, we not only fear for Beyond's future, but reckon that soon Trade will recapture that title as our top club of all-time it lost back in 2001/2, leaving us to simply lament on the magical memories Beyond brought us, both in those halcyon Colloseum days and that purple patch Area period. (DISCO MATT)
We have previewed, we focussed and now we Extra Bite on the hot off the press detail of the latest and confirmed D.J. line-up across the three sidings dances spaces, while recapping on all the dynamic detail ahead of tomorrow night's launch of new clubbing combo, This Is Prohibition and its "Love Resurrection" event.  
Cutting to the chase and following on from our Preview, "Speeding Out Of The Sidings" & our Weekend Focus Special, "Sidings Showtime", both well worth a read via direct short links http://discomatt.com/web/?p=6917 & http://discomatt.com/web/?p=7093 respectively, we thought we would make it a hat trick of posts ahead of the launch of new clubbing combo, This Is Prohibition, tomorrow night (Sat 16th Feb) by bringing you the lasts and confirmed D.J. line up across the three dances spaces of The Sidings Warehouse, the host venue for this "Love Resurrection" event.
So without further ado, lets dive straight in, although quickly recap on the brands involved in this new creative clubbing combo, which as the promoter behind this new concept, Alex Erfan explains, "…clubbing legends from across Europe are getting together as one to bring you a warehouse multiplex for drinking, dancing and socialising on this special day…" he adding, "…it's great to work with other promoters & clubs like Bear Necessity and & Queer Nation again, while I am excited to see what Butch will bring on this night of love and togetherness…". And so to re-iterate on those brands, This Is Prohibition combines the legendary Queer Nation on its first outing in over twelve months, Bear Necessity, which comes out of its London hibernation to barnstorm this bash, as well as new manly meet, Butch. But there is a fourth and with "…love & resurrection very much be in the air…" Alex's own brilliant brand, Lovechild just had to be involved and makes up the main room space in this four spaced sidings showtime spectacle.
To the D.J. line up for each space now and first to the Lovechild room, which showcases some of the best in its residency team, Tony Bruno kicking off proceedings from 10.30 p.m., entertaining the special pre-party guests to a cool & seductive set of sounds, before increasing the tech & trance-tastic pace from 11.30 p.m. when This Is Prohibition opens proper. Then at midnight, Alex is thrilled to present special international guest D.J./producer, Oliver M, who has jetted in from his new home base in Berlin especially for the vent and is sure to ignite the party with plumes of uplifting vocal & heady heavenly house in a set we cannot wait to hear, an advance trip to http://djoliverm.podomatic.com/entry/2013-01-27T12_18_31-08_00 giving you a "Lovechild" flavour of what to expect from his performance. Then at 1.30 a.m., resident D.J. Alessandro Londra takes to the decks, no doubt turning up the tech come tribal heat a little as the Lovechild dancers & porn stars hits the stage & podiums, while Tony English is, for us, the headline act, he holding the house music reigns from 2.30 a.m. till 4 and a performance that will also include the appearance of special P.A. Abigail Bailey, performing her new track "Love Resurrection", one recorded with Tony himself and a real highlight of this happening for sure. The, as if that wasn't enough, the mighty Alan K polishes off the night with a storming set for sure, this towering talent currently best known for the terrific Trinity, along with previous halcyon & heavenly days delighting at Beyond, the icing on this "Love Resurrection" cake, his latest Trinity podcast well worth a listen at http://djalank.podomatic.com/entry/2012-10-20T14_11_40-07_00.
But there are three other brands & rooms well worth considering too, not least Bear Necessity (BN), which sports terrific talents Micky Galliano & Sharon O Love, both familiar players for BN both here in London and internationally, while Micky also plays right across his home country of Italy, Sharon a true international, having scored a string of guest slots across Europe as well as touring Mexico & South America. So, with Micky taking charge first from 11.30 p.m. till 2, Sharon then hits the decks after, while the amazing Alessandro Londra, switches from Lovechild to BN to complete the act from 4,30 a.m. We also have Queer nation too, Patrick Lilley's legendary club that makes a welcome return to the scene its "…speakeasy – a secret club within a club…" sporting the brilliant and equally legendary Jeffrey Hinton, along with recent resident Mista Pierre and special guest Ben Jamin, Ben taking up the musical mantle first from 11.30 p.m., while Mista Pierre hits the decks from 2 till 4, Jeffrey then making the choice of where to be from 4 a.m. very tricky indeed. And while we haven't been entered into the sound plans for Butch, who will host the fourth bar space, we suspect that promoter Manu Cartagenero is sure to have a selection of spinning stars up his sleeve.
Well that's the D.J. news, now let's recap on the detail of This Is Prohibition "Love Resurrection" event, which takes place tomorrow night Saturday (16th February) at the Sidings Warehouse in Southwark (51-53 Southwark St., London SE1), doors opening at 11.30 p.m. and this Valentine's event running through to a planned 6 a.m. finish, advance tickets on sale via Soho outlets Prowler, Clone Zone & Fifty Dean as well as online at http://clubtickets.com/gb/2013-02/16/this-is-prohibition, the early bird tickets now sold out, while the standard £10 options remain extremely good value for money and fit the ethos of This Is Prohibition perfectly. And what's more, the team will be keeping the door entry price down too, this on top of the extremely reasonable bar prices, coatcheck and other costs that make this exceptional event a true budget busting bash, the team quite rightly boasting that This Is Prohibition is "… going to be social, sexy, beery and we will dance till dawn…" adding "…with Bear Necessity coming out of hibernation and Queer Nation first event in 12 months it really is a club resurrection for love on this night of love…" as well as reaffirming that "…all the gay tribes are welcome from bear to muscle boys with their best girlfriends to homo hip happener's  fans of New York house, all with the right love of clubbing attitude…".
So, with The Sidings Warehouse signal showing green for go, This Is Prohibition & its "Love Resurrection" Valentine's event is set to storm the scene we in pole position to report & review on all the action, right from well as a special guest pre-party through the whole event itself, so if you see us, please come say hi, while remembering that to "Be There!" you need to "Go There!" so see you on the This Is Prohibition dancefloor. (DISCO MATT)  
With love and resurrection very much in the air this Valentine's weekend, we follow on from our preview "Speeding Out Of The Sidings" with a further detailed look at new clubbing collaborative combo, This Is Prohibition, which makes its first sidings showtime splash on the scene this Saturday with its "Love Resurrection" event.
After what can only be described as a lack lustre January on the capitals clubbing circuit, it seems February has really sprung into life and while the weather may not be reminiscent of spring, the new clubbing seeds & shoots are certainly injecting life into a scene that has been crying out for a change to the same old same old. Indeed with new club Baked, now BakeBox, leading the way, Swallow & Butch quickly following and even Deelooded shaking up the scene with a move out east, there has been plenty for party goers to get their teeth into, while it seems that this new blood has awakened experienced hands too, although the very idea of propelling & promoting a new proposition that has the names "Manic & "Panic" in them seems, to us at least, quite preposterous. However, we can be gratified with the much more palatable prospect of a new clubbing combo that brings together a bevy of brilliant brands under one roof, echoing the excellence of previous projects such as Famous Five, Universe and even As One, the new kid on the collaborative clubbing block very much a resurrection of familiars of old making for a compelling new combination that breathes equally new life into a concept that never fails to captivate clubbers.
This Is Prohibition is the brainchild of one Alex Erfan, the man behind brands such as Salvation & Lovechild and who was intrinsically involved in bringing the now massive WE Party to London, Alex's achievements over the years speak for themselves, a host of other international parties playing out here in the capital due in no part to his involvement, Hustlaball probably the most notable of all. However, in terms of clubbing combo's Alex can be credited with launching & driving what was a soaring success story that was As One while he was the driving force behind the  massive London Global Dance Festival that, in a string of showings over one weekend back in 2010, captivated the capital, boasting international brands & D.J.'s galore, the mere mention of clubs Muccassassina, Propaganda, This Is Ibiza, Delice, Scream, Infinita, & Nightkomm, along with D.J.'s Danny Verde, Phil Romano, Steven Redant, Ana Paula, Ben Manson, Ian Gomez, & Chris Bekker speaking volumes of their own but testament to the contact & networking skills that Mr Erfan has built his reputation on over the years. Indeed, with his connections many international outings, including Delice Dream & The European Gay Ski Week, as well as having toured both Salvation & Lovechild across Europe & beyond, bring brands and being at the centre of collaborations seems to be in his blood, hence is desire to breathe new life into a concept which, with the faltering of As One, seemed to be hitting the buffers.
So let's recap on The Is Prohibition, both as a concept and as a collaboration, the name itself coming from the period of time in the US during the 1920's/30's when there was a national ban on the production, transportation and sale of alcohol, although come Saturday it will be a prohibition of a different kind, the only prohibition being on extortionate drinks prices, as Alex neatly puts it, "…for those seeking alcohol, it will be free flowing on the night, but at what we like to call fair "prohibition" style prices…". Indeed, while prohibition is the name, it's very much not the game in terms of restriction on the male or female mix, Mr Erfan keen to stress that "…all the gay tribes are welcome from bear to muscle boys with their best girlfriends to homo thugs and fans of New York house, all with the right love of clubbing attitude…" also saying "…it's going to be social, sexy, beery and we will dance till dawn…". And when you take a look at the brands & clubs Alex has brought together, you will see that this will be one pulsating party that has pretty much something for everyone, the fulsome foursome that is Lovechild, Bear Necessity, Queer Nation & Butch sure to each add their own sparkle on the combinative spotlight that will shine bright on this "Love Resurrection" event this Saturday. As for each individual element, well Lovechild makes a welcome return to London on the back of a season of Saturday's that scored a number of successes over its three year history, while its European excursions have been equally impressive, the combination of seductiveness & showtime simply superb, while Patrick Lilley's Queer Nation pretty much speaks for itself, reigning an alternative supreme for well over ten years, serving up a heady music mixture of house, rnb, pop & hip hop to a fervent fan base of followers & more. Then, with Bear Necessity, the international brand that once again makes its mark on London, together with new clubbing boy Butch, we have the macho male element to balance against the other two, this combo sure to pull in a marvellous mixture of men & women all looking to party at Prohibition with no inhibitions or indeed prohibitions.
To the music now and This Is Prohibition brings together some simply superb talent from across the capitals clubbing circuit, as well as international players landing on London especially for this creative combo, a terrific ten that while be flying their respective flags for the four brands, Alex thrilled to announce the inclusion of Alan K in the line-up, a man whose repertoire has included Beyond, Gravity, A:M and Later, while the mighty monthly Monday meet Trinity is a big part of his playing package too, recent developments down Vauxhall way having seen Alan spearhead a new direction for venue Covert (more to come on that in a spate feature), while who can forget that stunning set for Lovechild a couple of years ago, when he pretty much stole the show. So with Alan spinning for Lovechild, he will join regular residents Alessandro Londra and the two Tony's, Messrs Bruno & English and special guest Oliver M, making for a Lovechild room of majestic music you won't want to miss, while Bear Necessity forms the other big space, Micky Galliano & Sharon O Love flying the flag here. As for Queer Nation, well it wouldn't be the same without Jeffrey Hinton who heads up a team that includes Mista Pierre & special guest Ben Jamin, while a little birdie tells me that promoter Patrick Lilley might even jump on the decks too, hosts Mark-Ashley Dupe & Clington Forbes sure to keep the party pace pumping all night. Then the final combo piece is Butch, who will be hosting the manly Butch Bar for the beer drinking men, promoter Manu Cartagenero sure to have a selection of spinning stars up his sleeve, while the club plays host to the "official" This Is Prohibition pre-party tomorrow night (Thurs 14th Feb), more info on this out at https://facebook.com/events/124661317711579/.
However, the centre piece of this sidings showtime spectacle will be the P.A. performance from Abigail Bailey, a performer that hit the big time back in 2005 with the huge house hit "I Just Can't Get Enough", while Chris Lake's "Changes", Soul Central's "Time After Time" and another huge house hit "Something On Your Mind" all have Abigail's strong vocal influence. And while she is also a respected D.J., having headlined many club events both in the U.K. and internationally, it is her production work that still plays a major part in her life, with no less than thirty single/EP releases to date, "Touch Me" & "Breath Away" from 2009 two of our favourites, while her recent studio work with Nick Tcherniak produced the download chart topping "Sundance", this on top of releases on labels such as MOS, Defected, Toolroom and Pacha Records, there is no doubting both Abigail's production pedigree and pulling power. So, having worked in on a new track with Pacha's own Tony English, This Is Prohibition is thrilled to premiere & showcase the result, the new single, "Love Resurrection", getting on exclusive live performance airing on Saturday and one we cannot wait to both hear & see, while we are sure she will also treat us to a couple of classics from her hoard of hits. Ms Bailey aside, This Is Prohibition will be rolling out plenty of performance eye candy in the form of a sexy stud troupe from the Alphamale stable, porn star Marco Sessions one of the many macho males on stage both in the Lovechild & Bear Necessity rooms, while we are also promised with a deluge of drop dead gorgeous dancers, special effects & lighting to ignite this warehouse style clubbing combo which takes place at the newly formed venue, The Sidings Warehouse (formerly The Arches), one which has a real clubbing heritage, having been the home to XXL, as well as hosting the legendary 18th & 20th birthday bashes for the mother of clubbing, Trade.
So to the detail and This Is Prohibition "Love Resurrection" event, which brings together brands Lovechild, Bear Necessity, Queer Nation & Butch, takes place this Saturday (16th February) at the Sidings Warehouse in Southwark (51-53 Southwark St., London SE1), doors opening at 11.30 p.m. and this Valentine's event running through to a planned 6 a.m. finish, advance tickets on sale via Soho outlets Prowler, Clone Zone & Fifty Dean as well as online at http://clubtickets.com/gb/2013-02/16/this-is-prohibition, the early bird tickets now sold out, while the standard £10 options remain extremely good value for money and fit the ethos of This Is Prohibition perfectly and, what's more, the team will be keeping the door entry price down too, this on top of the extremely reasonable bar prices, coatcheck and other costs that make this exceptional event a true budget busting bash, the team quite rightly boasting that This Is Prohibition is "… going to be social, sexy, beery and we will dance till dawn…" adding "…with Bear Necessity coming out of hibernation and Queer Nation first event in 12 months it really is a club resurrection for love on this night of love…" as well as reaffirming that "…all the gay tribes are welcome from bear to muscle boys with their best girlfriends to homo hip happener's  fans of New York house, all with the right love of clubbing attitude…". And with a reminder of the official pre-party hosted by Butch at East Bloc starts the This Is Prohibition ball rolling tomorrow night (Thurs 14th Feb), as well as a special guest, pre-party ahead on the event itself on Saturday from 10.30 p.m., more information available via the This Is Prohibition page at https://facebook.com/ThisIsProhibition.
So, as we fight off a nasty viral bug that has derailed our devotions, this marks our own speeding from the sidings and with best foot forward we will be at the centre of this superb sidings showtime spectacle, so if you see us out on Saturday, then come say hi, but regardless of us, we reckon that This Is Prohibition is a must meet meaning you should definitely "Go There! Be There! (DISCO MATT)
While we make no secret that Beyond has become our favourite club of all-time, having wowed our world for over ten years now, recent developments have left us in dismay over some of the mixed messages that are marring its magnificence, while come Sunday (3rd Feb) all that will be brushed under the carpet as Beyond's first big bash since NYD looks set to be a sell-out success, we reporting on then recommending this brand & it's "Pervert" party.
Having devoted  reports, features, recommendations & reviews to this  brilliant brand, pretty much speaks for itself, while we have propelled related podcasts, music and the clubs resident D.J.'s on scores of occasions in our time, all an indication of the love and passion we have for this awesome afterhours (we use that word for good reason), as since day one back in 2001, we have been probably one of the biggest & longest lasting supporters, fans, fervent followers of this Sunday morning (also used for purpose) meet. Indeed, having formed friendships with flocks of D.J.'s, scene faces, scene workers and pure party people, this captivating club, for much of its history, stood for everything that was great about clubbing. From the Colloseum period, through to its current reign over Area (and no other brand or event feels the same here for us), a purple patch period between 2009 & 2011 chalking up tons of terrific turns, during 2012 and particularly in the last two to three months of the year, it seems to have lost some of its spark, So, our once weekly visits have become far less often and when we do make it down,, they are short & sweet (for some far too short), no one's fault but ours, we just seem to be finding our favour faltering. But more than that, what was recognised from the off as a pure afterhours party, has shifted its timings as often as the wind changes direction, leaving us scratching our head as to what the promotions team are attempting to achieve.
Beyond, without doubt remains at the top of the capitals gay clubbing circuit pile, it having built on the solid foundation of its early years competing against Trade,  quickly becoming THE place to go after the previous parties pale, this "all roads lead to" reputation played out virtually weekly, Area having proved the perfect venue for this awesome afterhours. And our clubbing memory banks are brimmed with magical moments, not least from the band of superstar resident D.J.'s that have graced the club's decks over the years, The Oli, Jamie Head, Hifi Sean, Fat Tony & The Sharp Boys right up there as considerable contributors, while that purple patch period we talked about was pretty much dominated by Alan K, Mikey D & Steve Pitron, Alan always playing the final main room set, while Mikey & Steve would swap around, we & masses of other never getting tired of seeing the same trio week in, week out, it was monotonous, it was simply magically stunning to soak up their scintillating sets. And when you look at Trade for example, their main room line up hardly changed each week, Malcolm Duffy starting, Steve Thomas next then Alan Thompson, Ian M, Tony De Vit & Pete Wardman, while as a couple of the characters fell out their places were filled, but the D.J. format hardly ever fiddled with.
Yet in the last couple of years and in 2012 particularly, the Beyond powers that be have insisted on messing with the magic, introducing an effective rolling D.J. roster, while the year also saw Alan K finally throw in the towel, for reasons we won't yet go into detail on, while poor Hifi Sean, who for us, was the epitome of everything the was charismatic & compelling about the chapel space, was ditched due to inter promoter politics. But the upheaval didn't stop there, oh no, The Sharp Boys removed from the roster by the current promoter, they being told "…their music didn't fit with Beyond…", shocking in the extreme, especially when you take into consideration that they were playing the club in the Colloseum days and, with the exception of Steve Pitron, are (or is that were) the longest surviving residents. Indeed, talking of promoters, very much like the club timings, they have changed like the wind over the last three years, we've had Steven Sharp twice (the best in our opinion), Jonny Marsh, Mauricio Ortiz & most recently Ben Kaye, while as we go to press with this post, our ear to the ground information (not confirmed we must stress) is that Ben is due to be replaced by JJ Clark. And as for these "Midnight" parties, which in late 2012 & for nearly the whole of January became the norm, well they are the single most confounding contributor's to the mixed messages that are marring the magnificence of Beyond, The Orange Group seemingly falling back on the brand to fill a gaping gap in their Saturday schedule, rather than launch a new night, a move that may perhaps re-emulate those heady & hypnotic days of Juicy & Horizon.
Yet, all that said, we feel that Beyond has been the savour of the nation of clubbing brands that make up Orange (Orange Nation – The Orange Group), as 2012 has seen virtually all of them falter, some more significantly than others. Onyx has all but disappeared & As One has gone into hibernation, CasaLatina seems to have ceased to be, while A:M has been subject to what we see as a muddled make-over affecting numbers, Orange a place on its prolific past. Even Gravity has seen a switch of venues, in effect downsizing form his former home Fire, Later's "Nu Direction" promising, well until the promoter that made all the marvellous changes was, once again, sidelined, Beyond however remaining buoyant, often brimming, its popularity seemingly unblemished despite a distinct movement away from Vauxhall. So, as much as we have our own issues, one thing is for sure, this awesome (and it truly is) afterhours beats every other club we know in London & on the continent hands down, meaning that while we remain uneasy with recent developments, Beyond simply cannot escape our positive spin, our resounding recommendation and, more than anything else, our acknowledgement that, clubbing in the capital, when this brilliant brand is on fantastic form, doesn't get any better. And we highlight suspect it will be at its best this weekend, when it entertains Matinee goers & many many more for sure, with its "Pervert" party.
So what can you expect from this spectacle? Well, we concur with the promoter, Ben Kaye, when he say's "…this is biggest weekend on the gay scene calendar since NYD…" and given the explosion of events, Beyond looks like it will have rich pickings as there are at least three other big events apart from Matinee, that will no doubt converge on Area on Sunday morning, although with it being the official afterhours for the Spanish superclub's latest London outing, Beyond sharing the "Pervert" pin for its party,  so will probably also replicate some of the production &  dancers from the Fire foray. However, the D.J. line-up is pure Beyond, the main room looking good (well great actually) as it seems the team may have sensed some of our discord, Steve Pitron & Mikey D appearing consecutively from 6 through till 10 a.m., while The Oli is back in the terrace too, the full line-up picture completed by Rob Sykes, David Jimenez, Maze & Masters and (sharp intake of breath) Anina. Plus, the promoter tells us that the team are "…welcoming back JJ Clark to Beyond, who you will be seeing a lot more of in the coming months…" perhaps deluding to what we said earlier, while a whole host of others, including James Marsh on the door & the amazing Altina Ha on VIP duty and new addition John Brooks who, following the sudden closure of Profile/Lo-Profile, switched swiftly and now seems to be involved in Gravity, Beyond, Later & A:M, while he has brought brand Society with him, one that launches in Area this very Sunday evening from 6 p.m. As for Beyond's doors, well they open at 4 a.m. this Sunday (3rd Feb), advance tickets available online at https://orangenation.ticketabc.com/events/beyond-official-mati/ as well as at the usual Soho outlets, all at an inflation busting £10,  while entry will be available on the door, but expect to pay more, further info available via https://facebook.com/beyondclub and on the events page at https://facebook.com/events/203328906476042/.
Now, given our pre-Christmas planned commitments, we won't be back at Beyond, our stay of absence extending and almost unheard of six weeks, while we leave it to Ben Kaye to round off our recommendation when he says, "…don't miss the best after hours in London on the weekend that the whole of London seems to be going to…". (DISCO MATT)
Despite a complete lack of PR and serious question marks over the D.J. line up, we throw our Weekend Focus attention on Matinee, which returns to London this Saturday, once again going head to head with Beyond in a towering ten hour happening that, however, leaves us asking lots of blending or buckling brand questions, this along with other issues that also leave us luke warm rather than piping hot in recommendation
When we look back across the recent times we have been stepping out on the capitals clubbing circuit, we have been blessed with witnessing some of the globe's biggest brands doing the same, La Demence, Muccassassina, SuperMartXe, Space, The Week, La Troya, Cafe Ole, Scream, & Delice being just a handful of happenings, while we have also been fortunate to have played out in home grown brands that have, like their international counterparts, made a splash abroad, Trade, Orange, Salvation & Lovechild four fabulous examples. Yet there are two names missing from each clubbing category here, the former collection being a Spanish superclub & the latter an awesome afterhours achiever, the global giant that is Matinee belonging to those international imported, while it could only be Beyond that is the home grown clubbing colossus that has made it big on the international stage, the recent relationship between the two here in London being not quite so rosy, as the team behind Beyond always used to see Matinee as not just direct competition but a forceful threat, often extending the usual afterhours into either eight or twelve hours affairs in an attempt to de-rail the position & popularity of Matinee.
However, 2012 has seen an about turn on this rocky relationship, as, having taken a short break from the scene, Matinee not only returned to the capital, but its bounce back was very much orchestrated by those same organisers of Beyond, Orange Nation, while were considerable question marks over Matinee re-emerging in London within the same clubbing corporation that promotes Spanish brand WE Party in London, not to mention the once considered advisory of Matinee, Beyond. But times they do change the saying "…if the cloak fits…" very appropriate in the case of these two brands as this coming Saturday marks the second occasion in just three months that Matinee & Beyond have joined forces, the last outing, by all accounts being a roadblock affair (not sure how we missed it). Yet with the feeling running around regular clubbers on the Vauxhall scene that it is fast becoming same old same old, there is a nagging thought in our minds that this latest collaboration between two of the biggest named brands on the capital's scene is just that, not least when you take a glance at the D.J. line-up which virtually mirrors the last, save for J. Louis who makes his third appearance for Matinee London this year alone, while looking at some of the names in the frames, the promotions team have seemingly heavily weighed the event in favour of Matinee rather than Beyond, despite it being in the latter's own backyard, Area.
So what of the D.J. line up and other event detail? Well, with a noticeable absence of the usual press releases we have needed to resort to social networking research to find the necessary information and, according to the "official" event page which, despite given the size & magnitude of the party, was only released three days ago, we find that joining J Louis are London based D.J.'s that have played for every single Matinee party this year, Massimo Paramour, Guy Williams & Rob Sykes, not that awe inspiring to be honest, while we are assuming that D'Johnny, Alan K, Paulo Moreno, Verity Mayes, Bryony Masters & David Jimenez are flying the Beyond flag. However, given that this is a twelve hour event spread across three rooms, we cannot help but think that the D.J. team is spread pretty thinly, while despite assurances to the contrary, we find a bunch of spinning stars that were not only playing Beyond last weekend, but do pretty much every week, while others that would normally expect to be rotational, have been left out completely. Moreover, we are left a little confused by the promotional teams choices of D.J.'s as, if we are not mistaken, Guy Williams & Rob Sykes are part of the Beyond rotational residency team, so which flag are they flying on Saturday/Sunday, we hardly having to mention the names that are missing, the absence of one duo not just this weekend it seems, we having been reliably informed that they were told that their music style "…does not fit with Beyond…" despite them having be residents for the brand since 2005, all this leaving us deeply concerned that, particularly Beyond, is being badly buckled rather than brilliantly blended in this latest collaboration.
So what of the event theme "Ghetto Fabulous"? Well with no PR to go we, we are scratching our heads to be honest, the event info stating "…who's got the most bling?, who's rocking the latest high tops?, who's new era snapback is freshest and who's six pack is the hardest?…" they going on to say that "…all the hottest boys will be out to see at two global super-brands go head to head…" we still not sure about the Ghetto part of the event theme, unless they mean it's going to have the feel of the Ghetto (let's hope not!!). But it goes on when they say "…we're pulling out all the stops at the follow up to our 'Summer Blowout', an 80's throwback where the circuit boys get their inspiration. Expect the biggest possible production, the hottest possible gogo's, the most talented DJs and of course the most up for it crowd in London…". So maybe the 80's throwback part refers to Ghetto, while the "the most talented D.J.'s" claim quite frankly doesn't hold much water, although perhaps we are going a little far there as, collectively, there is well over 70 years of experience behind the decks, albeit that this Matinee vs. Beyond event is missing some of its most high profile & experienced hands, enough said. But one thing is for sure, the production & the dancers should be top notch, not least that the organisers confirm that "…the dancers & dance shows are choreographed by our sensational in-house superstars Shaun Capewell & Elektra Paris…" their pedigree for putting on spectacular shows extending to prolific WE, CasaLatina, & A:M events, as well as both Beyond & Matinee, Area's stages & podiums sure to be propelled to their fullest potential.
Having said our piece (or is that pieces) with regard to this latest Beyond Matinee affair, lets, for a minute, concentrate on the all important detail, this "Ghetto Fabulous" event taking place this coming Saturday (10th November) at Area in Vauxhall, doors opening at midnight & the event running till 10.am. in a slightly reduced running time to the previous party , advance tickets very much the way to go as, despite what we have said, this is sure to be a roadblock affair, very much like the last outing that we missed, these tickets out online at direct link http://orangenation.co.uk/events/beyond-vs-matinee-ghetto-fabulous/ priced at £15, while you can always venture into Soho to stores Prowler, Clone Zone & 50 Dean St, or by asking over the bar(s) at Comptons & Ku. However, should you prefer to risk simply paying on the door then expect to pay more, while if you get hold of one the special Matinee vs. Beyond flyers or ads, then this will entitle you to entry for £10 before 3 a.m., the team of flyer boys out & about in Soho & Vauxhall both on Friday & Saturday handing out these & other discounted passes/wristbands. Plus with door host JJ Clark & the marvellous Maurico Ortiz inside the club, you are in heavenly hands, while we are sure that the terrific Tom Fuller will be making sure only the best & friendliest bar & coatcheck staff are on duty to make your first impression experience all the more pleasurable, allowing to soak up this Matinee & Beyond bash to the fullest extent.
So what about us?, well, as of going to press, it looks like we have too many other events on our plate to give "Ghetto Fabulous" sufficient justice, but this doesn't mean you should miss out and while our recommendation may be a warm one, we are pretty sure the action will be hot, hot hot down at Area this Saturday, meaning you should make a date with Matinee vs. Beyond & in doing so "Go There! Be There! (DISCO MATT)
It's been a long time coming, but as part of DM's "rebuilding programme", our much beloved recommendations newsletters are back this "Best Bites" edition picking out our three top of the tree choices of where to be & be seen on the scene this weekend, across Soho, Vauxhall & Shoreditch, dinky detail on each included below.
Well, well, well, hasn't it been a while since our last recommendations newsletter, we too frightened to actually check exactly when it was, although we are talking months rather than weeks, pretty shocking really. However, with a feeling that you have missed them, we are back and as part of our "rebuilding programme" will be committing to weekly editions from here on in, leaving not much more to say apart from let's get on with it.
So to our Soho Best Bite choice and it couldn't really go to anything else this weekend apart from the prolific PLAY>TIME, the saucy sensation that has gone from strength to strength since we have been off newsletter air, while it has scooped no less than 12 "Pick of The Day" choices since we launched that part of our recommendations family in May. And while we will only be re-invigorating our picks from Saturday this week, PLAY>TIME is a deserved choice our Best Bite here, this Friday (5th Oct) seeing the mighty Steve Pitron take to the decks, not two weeks after his last "Gangnam" style outing which was a packed out affair, Steve a big draw & so surely to repeat with another pulsating performance this time round. Then, taking the second slot, although an equally heavyweight London based spinning. star of the scene, is international playboy D.J., Paul Heron, this a rare Friday we finding him not just in the capital, but in Soho, so a set to savour & one not to be missed, his more funky, sexy & tech style of sound contrasting to the uplifting euphoric & colossal club sounds of Steve. But there is more, as PLAY>TIME promoter Jay Roberts brings a bevy of brawn with him, a trio of tottie bearing pretty much all on the podiums, as well as in Jay's back room boudoir, hunky porn stars Fabio Stallone, Damien Crosse & Goran out to play, while Jay will be dressing every provocatively & the friendliest of bar teams will pamper to your every liquid refreshment desire. So, what more can we say to top this all-star cast than by resoundingly recommending you make PLAY>TIME your Friday date, doors to host venue Lo-Profile on Wardour St opening from 10.30 p.m. & running through till 4 a.m., entrance just £8 before midnight & £10 thereafter, while discounted entry for Profile Bar patrons is available. Further info can be found by going to http://loprofile.com, or by checking out PLAY>TIME's Facebook page at http://facebook.com/PlaytimeProfile.
Onward to Vauxhall and what a choice we have, The Orange group very much at the head of happenings, their family of brands allowing you to party virtually non-stop from Thursday through Monday morning. However, while we could land on A;M, or even Later, it is Beyond that gets our top of the tree best Bite choice this time, not least that it is a WE weekend which pretty much guarantees an rammo Area and an awesome atmosphere to boot. Having been to our favourite afterhours nay club of all time, two weeks in a row, we can certainly vouch for the fact that you will have one of the best times of any club or event across the weekend, this week seeing promoter Ben Kaye continue to mix it up with his sizable team of resident D.J.'s The Sharp Boys back after a few weeks absence in the terrace, while Mikey D makes it to the main room decks, Alan K & Paulo Moreno in the early slot mix, Fat Tony completing the spinning star sandwich here, while Verity Mayes & Bryony masters hot foot it down from WE, with more to be announced. And being the official afterparty for WE "Bitches On The beach" expect the influence to rub off on Beyond this Sunday morning (7th Oct), with a dance troupe swooping in on Area from The Coronet, while the lighting & effects, especially in the main room, doesn't get any netter, anywhere in our humble opinion. Plus you can expect it to be packed & pulsating from the 5 a.m. start until the midday finish, which means advance tickets are advisable, these available online by going to http://orangenation.co.uk or by selecting the joint ticket option at http://wepartylondon.com. That said, we have it on good authority that a £10 face ticket available at Clone Zone & Comptons in Soho will also get you in, failing which you can still pay on the door, one efficiently & friendly managed by the one the only JJ Clark. Further info on Beyond & this event can be found via the clubs Facebook page at http://www.facebook.com/beyondclub.
To our third Best Bite of the weekend and one which sees us heading to Shoreditch, landing on hip & happening hangout East Bloc on City Road. The brainchild of one Wayne Shires of Crash fame, East Bloc plays host to such party brands as Gutterslut, WAR, DISH, Super Electro Party Machine, SOS and, this week, the marvellous TheMenWhoFell2Earth, this electro disco drenched delight blasting back for a upper charged party this Saturday (6th Oct), the team welcoming special guest D.J. Jamie Bull whose roots are both here in London 7 up in Manchester, he renowned to serving to sleazy, twisted electro disco in a hard kind of way, which means he will go down a treat with the MWF2E fervent following, Jamie playing a specially extended set in the main space. Then across in room two Sudha stars, he better know as the percussionist from uber-legendary dance pioneers, Faithless, her set surely to prove something pretty special, not least as she is teaming up with Dick & Fanny regular Pamela Chu (aka De la Ioakim) to present a one-off "Cosmic Disco" devotion. Then, as if that wasn't enough, in the third "Mirror-Ball" room, watch out for a girl with razorblades hidden in her hair, Sina Sparrow from hot as Stoke Newington all-girl pop, rock & indie club "Debbie" while be the late night turn, Oly your host across the event, from superb start to fabulous finish. And talking of starts, this latest TheMenWhoFell2Earth party opens its doors to an adoring audience from 10.30 p.m., the club running through till 6 a.m., the hot off the press news being that Paul Heron will be spinning a special set in the main room form 4 a.m., so a great reason to stay till the end, while entrance id just £6 before midnight or £9 thereafter (bargain!), more info out at http://themenwhofell2earth.co.uk while we leave the last line to the promoters when they say "…plug in the three phase – crank up the gigga watts – generator maxxed up – we are blasting back for another super charged party…" say no more!
Well, that was pretty painless and by golly it feels good to be back best biting, three choices here that richly deserve their top of the tree positioning so ones very much carrying our full recommendation. Will we be at all three, we suspect not, as its WE for DM on Saturday & outside commitments on Sunday, but you can bet your bottom dollar we will be at PLAY>TIME, nibble size tweeting from our spit, which you can follow at http://twitter.com/discomatt, while tomorrow (Thursday) we will be serving up our "Short Shouts" newsletter extending offers to over 10 other outings that have caught our eyes. (DISCO MATT)