With new & renewed life about to be injected into a sagging London scene, we reflect on what used to be brilliant, but what then went badly wrong as competition crushing & monstrous monopolies mobbed, while with the winds of change about to blow, we also look at what is to come in restoring & rejuvenating both the diversity and inclusivity that made this capital's clubbing circuit the most captivating across all the five continents 
We have always said that six months in clubland always seems to be a long time, why?, well because so much seems to happen, to change, to shift, that even this relatively short time in our lives, six months can feel like a lifetime in terms of sheer activity. Yet while our continental cousins seem to take it in their stride, the pace seemingly a lot slower and the schedule more measured, here in London, just like the city itself, the clubbing circuit, particularly in recent times, always feels to be on a knife edge. However, it wasn't always that way, as in our early years circulating the scene, there seemed to be much more harmony, clubs & events, possibly purely by fluke, seemingly dovetailing into each other, never really treading on toes, but playing their part in a richly diverse yet inclusive scene that gained London's reputation as being one of the most captivating for clubbers anywhere on the planet. Unfortunately, in more recent times, we have found an unwanted evil creeping in, the desire to dominate and in so doing, not only crush the competition, but bully others into submission, on the surface spurning some truly spectacular & prolific parties, but under the veneer, delivering a devious intent to take charge of the circuit centre ground, pushing a whole host of promoters & parties to the edge of existence. But with the winds of change about to blow across the capitals clubbing circuit, the resurrection of what made London's scene so strong, it diversity yet inclusivity, looks like being the most cataclysmic change we have seen in a long time, creating an more even playing field for all those that want to play their part, the evil of domination & competition crushing banished from the equation.
But before we touch on those changes and the club at the centre of this marvellous movement, let's take a nostalgic look back at what was so good about the scene a fair few years ago and then what went desperately wrong, our trip down memory lane taking us back to the mid 1990's when the scene was alive with a whole host of clubs, all playing their part on the most dynamic and diverse scene in the world. And what a world it was, as we had some truly amazing club nights to savour, many that have become legendary, the likes of Fiction on Friday nights, Love Muscle on Saturday's, Trade on Sunday morning's, Sherbert then Salvation or Factor 25 on Sunday afternoon/evenings and FF, DTPM & Warriors on Sunday nights. But there was so much more, as it seemed so many more people were out to party, Subsation's Soho & South, the latter sporting Queer Nation & the very early days of Hard On! (then called FIST), we had the colossal collaborations that was Famous Five, while Heaven was still massive, and  London Gay Pride was a festival to be proud of, as was the superb Summer Rites, all evidence of clubs & club promoters coming together to deliver that diversity yet inclusivity that clubbers tuned into by the 1000's. Plus, while there were rich pickings to be had, it seemed that clubs & events took the place in the scene schedule, never really pitting their wits against each other, rather attracting their followers and taking their small slice of the significant cake that was a truly captivating capital clubbing circuit. 
And it was still looking good and feeling great as the century turn arrived, Vauxhall now part of the picture, thanks in the main to a visionary who created the iconic come legendary Crash, this spurning  more club nights, including Action and the soon to be brilliant Beyond. That said, Vauxhall was already playing its part with the likes of The Market Tavern, The RVT & others, while it was on the verge of being pivotal in a change that would see that evil competition crushing and domination creep in, the success of Crash in outing the south of the river spot on the clubbing map, itself inadvertently  fuelling the greed of a certain group, whose original intent with brands such as A:M & Orange, was simply to play its part in the prolific diverse playing field that was still a fabulous feature. But as the noughites progressed and international players began to look to London, the likes of La Troya & particularly Matinee, there began an undercurrent of deviousness that would end up even putting national party politics to shame, the halcyon days when club nights such as Horizon & Juicy simply played their part, soon pitching their parties in direct competition in incoming new nights. Indeed as the now recognised Orange Group organisation empire began to expand, it became clear that its intentions were not to play a part in the rich diversity yet inclusivity of the scene, but to dominate and to take more than just a slice or two, but the whole clubbing circuit cake.
Now we entered a period where promoter fighting & club confrontations become a norm, very much driven by The Orange Group's desire to dominate, Crash pushed out of the Vauxhall picture, even its promoter ties with the still brilliant Beyond severed, his attempts to offer alternatives in a brand new venue, Area, also crushed. But he wasn't the only one, as Matinee's attempts to play its monthly part were scuppered, again it being a victim of what we call party pitching, so running a popular event up against another, this disturbing direction also rubbing off on other promoters, who themselves began to fight & battle each other, the SuperMartXe story one such example, while we were gratified that experienced promoter players with level heads sought to stay out of these sordid squabbles. But this evil element was to exacerbate itself to an enth degree, as a long list of individuals were drawn into The Orange Group empire, then spat out as soon as their perceived shelf life had expired or, in some cases, where they dared to promote parties that had the tiniest risk of toppling the domination that this greedy group desired. And while, as with our last sermon on this subject, we feel it would serve no good to mention names (there are many), clubs that have fallen prey include Crash, Matinee, SuperMartXe, & Lovechild, all big Saturday players, their fall from grace leaving us with little, well apart from WE, the ins & outs of how it, with the aid of The Orange Group, pushed SuperMartXe out of The Coronet, quite shocking.
We could go on and we could name case after case, promoter after promoter and club after club that has been either pushed out of the clubbing picture or even out of business by this greed and domination, the last twelve months bearing the rotten fruits of this greedy labour, leaving us with a lacklustre London scene that is not a patch on what it was back into those halcyon days. Yes there have been some success stories from within, Onyx, As One & Deelooded three, while now veteran outing Beyond has continued to ride high in the eyes of clubbers. Plus, what this domination has also done, is allow others to re-group, take stock and, in some cases, head off to do their own thing, a perfect example being Shoreditch and the players within it, who have created an environment that harps back to those happy days of the 90's. But more importantly, what this greed has also created, is a marvellous movement, a powerful & influential one at that, which is seeking to restore the scene to that wonderfully diverse yet inclusive picture & playing field that we have mentioned many times, the individuals behind this wind of clubbing change, passionate about D.J.'s, promoters, players and you the clubber, in engendering the kind of scene where people work and come together, rather than fight or squabble. And it is the new(ish) gem in what was perceived as being part of the Orange Nation crown, that is driving this change, this tight knit team, after bringing the venue back under their control, now beginning to reach out to a number of promoters, to D.J.'s & other scene figureheads right across London, all who seem to want to play their part in the restoration of a London scene that, as a result of this greedy domineering period, is on its knees, the aims & aspirations of these change driving force individuals being to treat people fairly, pay them properly, reward their efforts, create an environment exempt from fear & bullying, but most importantly, restore a scene that makes Londoners proud, where they have choice, they have diversity, yet everyone feels they are included.
So, we have already hinted who is driving this wind of clubbing change, a change we are so pleased to be a part of too, we, ahead of our special feature, "Championing Clubbing Change", raising our glass to the characters in what could quite possibly be a chain of cataclysmic changes, the like the capital has never seen before. (DISCO MATT)
What was a brilliant brand and a fabulous favourite of ours, is fast losing both is brilliance and its favour with the twelve hour "Midnight" mould breaker that is effectively laying this colossal club to a first four waste, we once again, yet for the last time, looking at why & how Beyond is being broken when it needs no fixing.
Of the myriad of meets, the catalogue of clubs and the bounty of brands we have come across in the close on twenty years we have been circulating the clubbing scene, not just here in the capital but across in continental Europe, as well as back home in South Africa, there are of these meets, clubs & brands, a figure that must run into the thousands, just a handful or two that we would class as truly legendary in our clubbing lifetimes. Back home it would have to be Cape Town's Bronx, while in Europe, Muccassassina in Rome, Red & Blue in Antwerp, La Demence in Brussels & Salvation in Barcelona top our legendary continental tree. And while there are clubs further afield as yet untouched by our visiting hand, we look to the capital for a the rest, Factor 25, DTPM, Action, Fiction & FF, while of all these, there are two that sit above even this pronounced party parapet, both Sunday morning afterhours and both accounting for a seventh day of the week wondrous loss to the normality of straight minded Sunday life, each contributing to a run lasting from 1993 to 2012, with just a year or so break in 2006/7. Naturally, Trade is one of the two, Lawrence Malice's legendary creation without doubt at its brilliant best in the Turnmills era which stretched from 1990 to 2003, while the other, one that wrestled the magnificent mantle for our mothership of clubbing as THE best club of all-time can only be Beyond, it dominating the 21st century like no other club, yet close on twelve years after its inception, is in serious danger of losing its title back to Trade.
So why this falling in favour and what is causing the brand breakage? Well, to answer those questions with qualification, we need to look back to Beyond, two, three or even four years ago, when having risen like a phoenix from the ashes of the split with former host venue, the  Collosseum as well as on the back of a fall out between the then joint promoters. Finding its feet within weeks of securing its new home, the amazing Area, Beyond very much entered its most prolific purple patch period to date, a run of events spanning 2008 through 2010 securing it as not just the most popular outing on the capitals clubbing circuit, but gained a reputation overseas, even though it had yet to play out in continental Europe and further afield. And during this period, the format of Beyond hardly changed, a solid residency of stars ensuring its popularity never waned or the need to change was not an issue. Indeed, with Steve Pitron, Mkey D & Alan K masterminding the main room and David Jimenez, Hifi Sean & Paul Christian sorting the sounds in the second space, Beyond was very much at its brilliant best. However, the real magic for us was in the terrace room, where the delightfully debaucherous & decadent feel of clubbing on a Sunday morning played out the most, The Sharp Boys, The Oli, Jamie Head & Fat Tony often outstaying even the main room revellers right up to the midday finish, while that main room lighting the exceptional effects, the trademark ceiling rockets and scores of sterling sets from Mikey, Alan &, particularly an always precision perfect Mr Pitron, earned Beyond its all-time best club status.
Yet, despite all this, the then new promoter, Jonny Marsh, decided in 2010 that Beyond was destined for bigger and better times, not just in London but overseas, his aims to share the brilliance of the brand not just in other capital cities of the world, but in festivals & tours, this programme marking measured successes in Paris & Mykonos, although not that much more, The Week in Brazil playing host just once, Beyond showing its singular hand at Sydney Mardi Gras, while the La Demence cruise and the XLsior festival will go down as Beyond's best international expeditions. However, back in London, the virtual constant tampering with the format, swapping and changing the D.J.'s at the drop of a hat, the continual desire to throw special events and the theory that by changing & shifting the show around would keep it fresh, actually put many of its earlier years fervent followers off, while this went virtually unnoticed by the promoter and his team, as for every regular they lost, another transient party goer would replace, meaning the bottom line figures didn't look much different, but that whole fabulous feel & marvellous magic that had been Beyond, was slipping & sliding significantly. But, with Steven Sharp steering a stormy ship into calmer waters, Beyond, for a while at least, regained some of that magic it had lost, although with knee jerk axing & changing of promoters becoming the norm across the group, like Later & A:M, Beyond was an inevitable victim, a situation that has existed now for the last two years.
So that brings us pretty much up to date, although in 2012, while we continued to support our then most favourite frolic of all, our stays were merely extended to Steve Pitron set performances (which will always remain special for lots of reasons) and not much more, the charge laid at our door that it was only his house music we were interested in, but the true fact being that Beyond was not a patch of the party that it was in the years before. Indeed, another element in this equation was the decimation of the scene Saturday schedule , much of which lays at the doors of Orange Nation, meaning there was little to feed our desire to party before Beyond, even the protagonists of this sad Saturday story not replacing their crushed competition with ample or sufficient alternatives. And that brings us neatly to this "Midnight" format, one that was originally devised, like "Super Size" & "Ice", as simply specialist & one-off events to satisfy increased clubber demand that bank holidays & the like dictated. However, more deviously, this "Midnight" format was also used as a weapon against brands such as Matinee & SuperMartXe, that competition crushing attempt to pitch this afterhours party right into the thick of the Saturday schedule, a place were Beyond in our view, simply doesn't belong. But with no competition left and no real big parties remaining, excepting WE, Beyond is now simply being used to fill that very gap its timings switching & fixing created, 2013 already proving that as in the last eight weeks, there have been no less than five "Midnight" events, all the current promoter being able to say on the subject is "…we like to let people party for longer…", a weak response to our critiscm of how this format is being used & abused, if ever there was one.
What we simply cannot understand with the current use of the "Midnight" muddle, is that rarely is the chapel space open before 3 a.m., while a wait till six or even seven is required before the main room swings into action, leaving just the terrace space which, in the hands of one Anna Iwinska, is tortuous tech house terror that wouldn't be out of place in Berlin's Berghain, while this week's zero o'clock start sees an absolute unknown, Daniel Braggins, kick off this once spectacular show. But the favour faltering & all-time status sinking story of Beyond doesn't rest just at the door of the now maligned "Midnight" format, but the whole atmosphere & feel of the club, the staff nowhere near as friendly as before, the security imposing & sometimes acutely invasive, while the promoter, who we would expect not only to take charge, show himself throughout and generally be the face of the club, is rarely seen after 8 a.m. And while some order has been restored with the once steady resident star line-up's, we cannot help but feel (without mentioning names) that square pegs are being pushed into round holes, just one example being that certain D.J.'s can be seen playing in all three rooms, whereas each space always did and should have their own distinct sound, these individual's styles actually no different from one room to the next. However if we are to believe the bullish banter of the clubs promoter when he say's "…I'm loving the atmosphere at Beyond this year so let's all raise the roof, take it to the next level and keep it at the top of its game…" those very words a contradiction in terms, as if Beyond really still is at the top of its game, where is that next level? Plus, while he adds of Beyond, "…not just London's but the world's best afterhours…" we are seriously casting doubts as to whether it can still rooftop shout that status.
So, with NYD looking like it was our last Beyond and with the winds of clubbing change about to sweep the scene, thus putting this once awesome afterhours amazement's home in a pronounced & precarious position, we not only fear for Beyond's future, but reckon that soon Trade will recapture that title as our top club of all-time it lost back in 2001/2, leaving us to simply lament on the magical memories Beyond brought us, both in those halcyon Colloseum days and that purple patch Area period. (DISCO MATT)
With February seeing a heap of new happenings from both new to the promoter game guys & experienced operators, it seems Orange Nation also wants to join the party as it announces the launch of its latest Friday frolic, replacing the ill fated Onyx & A:M "Ultra" forays, we delving into what new meet Manic & its two offshoot's, District XXX & Panic have to offer that's dynamically different.
In what can only be described as the slowest start to a clubbing calendar year we have experienced in the capital ever, even NYD falling a little flat in comparison to previous years, there wasn't that much to celebrate, particularly down Vauxhall way, as there seemed a genuine lack of interest for injecting any sort of life into what is, nevertheless, the most challenging month of the year. But perhaps NYD was part of the problem, an almost monotone repeat of what was on offer the previous year, Beyond leading to WE, but with no As One and no alternatives on offer. Indeed, as the month progressed, many got dragged down by the closure of Profile & Lo-Profile, while the hub of happenings could only muster a free clubbing offer to titivate turnout, while the yawn worthy repeat of one Beyond "Midnight" after the other became too much to bear.  However, out east there was plenty to celebrate, while our continental cousins carried on captivatingly, giving us hope that new doors were opening, or at least about to open, February very much providing the proof to that pudding prediction, as new clubs Baked (now BakeBox), Swallow & Butch launched, while eyes began to turn to new clubbing combo, Prohibition, one that will see promoter Alex Erfan make a welcome return to the scene. So, it was just a matter of time before The Orange Group would both react and want to join this new promotions party, although with a new brand whose title, purposefully or not, has raised more than an eyebrow and a titter. 
When Onyx launched to an unsuspecting public some three or so years ago now, within a matter of weeks it had transformed the Friday night clubbing scene to the extent that this became the new Saturday, all eyes attentive on Area as this captivating club pulled in the party goers by the hundreds. Indeed at one point, Onyx's financial & other figures were close to matching the might of Beyond, such had its stature and popularity grown. But a steady rise & rise soon slipped into a speedy fall, Jonny Marsh's replacement seemingly having the kiss of death on what had been a true success & award winning story. And with Onyx's demise, came a fumbled attempt to boost Friday's down Vauxhall way, by tampering with another winning club formula, this time A:M the sad victim, the "Ultra" incarnation only serving to confuse rather than captivate clubbers, the afterhours appeal of this Saturday morning institution dissolving before our very eyes. So, it was clear a remedy to this saddening slump was required, the result a new Friday night club brand which makes its first steps on trepidation onto a highly suspect scene next weekend (Fri 15th Feb), the name also an interesting choice given the predicament the demise of Onyx & the faltering A:M situation leaves Manic in. Yet, the team are being (as expected) bullish about this new venture, hailing it as "…the biggest launch party Vauxhall has seen for years…", meaning we couldn't pass on the opportunity of looking deep into what this new concept has to offer that both lives up to that billing and makes it dynamically different to what has gone before. 
Well, let's first start with the name, Manic Panic, for us, immediately sending out the wrong sort of message, as the last thing we would want to subject ourselves to after a hard working week, is a night that has mania and panic part & parcel of its make-up, while for the sceptics across the scene (and there are many) the mere inference is one of a manic panic of a reaction to a faltering Friday format that is in serious trouble of imploding completely. However, taking what the team have to say on face value, the PR spin suggests that there is "…no PANIC!, as we're sorting your Friday's once & for all…" adding, "…it's simply going to be MANIC!…". So, by that alone we can see that this is going to be a pretty crazy party from a number of angles, something which will clearly appeal to a certain age bracket & hedonistic clubhead, while, as yet, remain to be convinced that it will attract the mainstream as many of its predecessors did. And while, given the state of the scene recently, we agree with the team when they say "…Friday is the new Saturday…" we are really not sure that by taking "…mayhem a step further than ever before with an extreme crazy club experience…" is the answer. However, we are sticking to the plan as Manic Panic aims to attract an eclectic crowd "….from clubkid transformation pods to bearded trannies hanging up their washing, fortune telling to larger than life zoo creatures to shock you into Saturday morning. This Friday experience will keep London talking all week…" and given that, it will certainly wag a fair few tongues, while the team have saved the best line for last when they say "…a team of the craziest, limit pushing, disco pumped club kids will be rolling around the club each Friday night to ensure no one leaves without returning hot sweat flashbacks of their time at MANIC. These will be named The Panics…" sealing the deal by saying of Manic Panic's aims, "…not just aiming to fill the need for a new Friday night, but taking it WAY too far…" 
So, shocked with it all as we are, the Manic Panic statement is nothing but bold & clear, while drilling deeper into the actual format, the club comprising of three "…completely new concepts…" and being based in Area in Vauxhall it neatly fits the three rooms of the venue (funny that), while we are led to believe that these three new concepts will deliver three sets of sounds "…never heard before under one roof…". Well, let's take a look at the three sets of sounds, the "Manic" element taking the strain the Area's main room, the music policy labelled as "…techno, tech & deep house…" delivered by a team of D.J.'s, all of whom will be familiar to followers of Onyx, Deelooded, DISH & Deviate, the trump card that is Pagano played on the opening night, along with Tom Stephan, Borja Pena & Gonzalo Rivas, while Terry Vietheer & Francesco Poggi are interesting additions, no Orange nation event ever complete without Maze & masters in the line-up. And while we very much respect the work of Pagano plus his draw, while we think what Tom & Borja have done with DISH is simply superb, to say that their combinative sounds nave "…never heard before under one roof…", is pushing realms of reality a little, although we will say that in Francesco, Tom & Borja you have three of the best in the business, the music sure to be as top draw as these towering talents, so you can't say fairer than that. However, that said, as for the Manic room entertainment & hosting, we can while we can only wonder at what the performances from Antonio & Timberlina will bring to the party, let alone "The Panics", that band of boys & girls expected to rampage & roll around the club, hostess Andrea sure to fuel them with plenty of guruana yaaaa!!!. 
As for the second concept, well we hold out a little more hope here, as District XXX has a distinctly more grown up and, dare we say it, PLAY>TIME feel to it, not least that the host in the concept within a concept is from the old Lo-Profile stable, although we reckon Martin should drop "princess" in favour of something a little more appropriate to the theme, which the team tell us is aimed at inviting "…the hot, the cool, the bad boys and the X rated to all come together in a fantasy playground..." that playground being Area's second space, the Chapel, which we are told will be transformed into a "…dark'n'draped up back nave where the bad boys hang out…". And with District XXX bringing live porn shows courtesy of some of Europe's hottest porn stars along with better than average gogo shows, you can see why we draw comparisons with PLAY>TIME, while the resident team of D.J.'s has shades of Lo-Profile too, Femi B & Zach Burns two that Orange Nation have clawed across along with a whole host of Lo-Pro others, while we remain pretty excited about the prospect of Hifi Sean & Severino behind the decks, whether back to back or in formation. As for other District XXX D.J. influences, Matt Bogard is a Friday familiar to Area, having played his prolific part for Onyx and is definitely a rising scene star, while Rob Sykes completes the resident picture, pretty much once again confirming that there is nothing that new about the sound, as great as it is likely to be. Indeed, while it is pretty obvious that District XXX is following in the PLAY>TIME footsteps, they are very much successful ones that should see this party of the concept fly and is our preferred party by a long shot. In terms of the third concept, well we are kind of scratching our heads looking for the new, the name Panic! being the only tenuous, while whenever we see the word, we cannot help think of Dad's Army and Corporal Jones running around the embankment space shout "don't panic, don't panic, don't panic" although suspect that will be a job for "The Panics". However, what Onyx was great for it repeats in this space, terrific talent Sam DMS serving up eclectic house pop, 90's hits & other garage classics with a weekly rotation of guests, adding a different musical dimension to the whole Manic Panic offer which, while not new, is certainly brave. 
Now, as of going to press we have little detail on pricings and with just a week or so to go, the team need to get their promotional act into gear as even looking at the events page, the only additional information we can share and confirm is that the launch takes place next Friday (15th Feb) at Area in Vauxhall, doors opening at 11 p.m. and the club running through to a planned 6 a.m. finish. However, what seems a slight watering down of the D.J. team, sees Borja Pena drop off the main room line-up and Tom Stephan listed as a special guest, while in District XXX terms is Hifi Sean & Rob Sykes on duty for the launch, we bringing you more news as we receive it. As for A:M? Well the great news is that it returns to its afterhours status, new promoter Mauricio Ortiz promising much in terms of guest D.J.'s, names such as Hugo Sanchez, Javier Medina, Micky Friedman and his old pal Leandro Kloppel in the frame, for now we leaving the PR to do our talking which tells us that "…things are heating up for the ultimate re-launch A:M at Fire. Get ready for the most perverted stage performances with your favourite adult entertainers and much more, sexing it up, but bringing back the much loved old-school feel that only A:M Saturday mornings can get away with…" adding "…the re-launch will also see the Fire lounge totally transformed into a naughty boudoir – by invitation. Bringing back the cabaret style lounge ambiance with hot guys in next to nothing catering to your every desire, we will welcome you in, to DIRTY CA$H, hosted by the fittest of guys and with a new table service, Orange Nation is taking Fire to a whole other level: exclusivity and the human obsession for the male body. So with nothing more to say to top that, for more info on Manic Panic head to https://facebook.com/ManicPanicLondon &/or https://facebook.com/events/138652789632644/,  while of A:M await further news at https://facebook.com/AMafterhours,  a click on http://orangenation.co.uk also keeping you abreast of the event detail as it is released. (DISCO MATT)
While we make no secret that Beyond has become our favourite club of all-time, having wowed our world for over ten years now, recent developments have left us in dismay over some of the mixed messages that are marring its magnificence, while come Sunday (3rd Feb) all that will be brushed under the carpet as Beyond's first big bash since NYD looks set to be a sell-out success, we reporting on then recommending this brand & it's "Pervert" party.
Having devoted  reports, features, recommendations & reviews to this  brilliant brand, pretty much speaks for itself, while we have propelled related podcasts, music and the clubs resident D.J.'s on scores of occasions in our time, all an indication of the love and passion we have for this awesome afterhours (we use that word for good reason), as since day one back in 2001, we have been probably one of the biggest & longest lasting supporters, fans, fervent followers of this Sunday morning (also used for purpose) meet. Indeed, having formed friendships with flocks of D.J.'s, scene faces, scene workers and pure party people, this captivating club, for much of its history, stood for everything that was great about clubbing. From the Colloseum period, through to its current reign over Area (and no other brand or event feels the same here for us), a purple patch period between 2009 & 2011 chalking up tons of terrific turns, during 2012 and particularly in the last two to three months of the year, it seems to have lost some of its spark, So, our once weekly visits have become far less often and when we do make it down,, they are short & sweet (for some far too short), no one's fault but ours, we just seem to be finding our favour faltering. But more than that, what was recognised from the off as a pure afterhours party, has shifted its timings as often as the wind changes direction, leaving us scratching our head as to what the promotions team are attempting to achieve.
Beyond, without doubt remains at the top of the capitals gay clubbing circuit pile, it having built on the solid foundation of its early years competing against Trade,  quickly becoming THE place to go after the previous parties pale, this "all roads lead to" reputation played out virtually weekly, Area having proved the perfect venue for this awesome afterhours. And our clubbing memory banks are brimmed with magical moments, not least from the band of superstar resident D.J.'s that have graced the club's decks over the years, The Oli, Jamie Head, Hifi Sean, Fat Tony & The Sharp Boys right up there as considerable contributors, while that purple patch period we talked about was pretty much dominated by Alan K, Mikey D & Steve Pitron, Alan always playing the final main room set, while Mikey & Steve would swap around, we & masses of other never getting tired of seeing the same trio week in, week out, it was monotonous, it was simply magically stunning to soak up their scintillating sets. And when you look at Trade for example, their main room line up hardly changed each week, Malcolm Duffy starting, Steve Thomas next then Alan Thompson, Ian M, Tony De Vit & Pete Wardman, while as a couple of the characters fell out their places were filled, but the D.J. format hardly ever fiddled with.
Yet in the last couple of years and in 2012 particularly, the Beyond powers that be have insisted on messing with the magic, introducing an effective rolling D.J. roster, while the year also saw Alan K finally throw in the towel, for reasons we won't yet go into detail on, while poor Hifi Sean, who for us, was the epitome of everything the was charismatic & compelling about the chapel space, was ditched due to inter promoter politics. But the upheaval didn't stop there, oh no, The Sharp Boys removed from the roster by the current promoter, they being told "…their music didn't fit with Beyond…", shocking in the extreme, especially when you take into consideration that they were playing the club in the Colloseum days and, with the exception of Steve Pitron, are (or is that were) the longest surviving residents. Indeed, talking of promoters, very much like the club timings, they have changed like the wind over the last three years, we've had Steven Sharp twice (the best in our opinion), Jonny Marsh, Mauricio Ortiz & most recently Ben Kaye, while as we go to press with this post, our ear to the ground information (not confirmed we must stress) is that Ben is due to be replaced by JJ Clark. And as for these "Midnight" parties, which in late 2012 & for nearly the whole of January became the norm, well they are the single most confounding contributor's to the mixed messages that are marring the magnificence of Beyond, The Orange Group seemingly falling back on the brand to fill a gaping gap in their Saturday schedule, rather than launch a new night, a move that may perhaps re-emulate those heady & hypnotic days of Juicy & Horizon.
Yet, all that said, we feel that Beyond has been the savour of the nation of clubbing brands that make up Orange (Orange Nation – The Orange Group), as 2012 has seen virtually all of them falter, some more significantly than others. Onyx has all but disappeared & As One has gone into hibernation, CasaLatina seems to have ceased to be, while A:M has been subject to what we see as a muddled make-over affecting numbers, Orange a place on its prolific past. Even Gravity has seen a switch of venues, in effect downsizing form his former home Fire, Later's "Nu Direction" promising, well until the promoter that made all the marvellous changes was, once again, sidelined, Beyond however remaining buoyant, often brimming, its popularity seemingly unblemished despite a distinct movement away from Vauxhall. So, as much as we have our own issues, one thing is for sure, this awesome (and it truly is) afterhours beats every other club we know in London & on the continent hands down, meaning that while we remain uneasy with recent developments, Beyond simply cannot escape our positive spin, our resounding recommendation and, more than anything else, our acknowledgement that, clubbing in the capital, when this brilliant brand is on fantastic form, doesn't get any better. And we highlight suspect it will be at its best this weekend, when it entertains Matinee goers & many many more for sure, with its "Pervert" party.
So what can you expect from this spectacle? Well, we concur with the promoter, Ben Kaye, when he say's "…this is biggest weekend on the gay scene calendar since NYD…" and given the explosion of events, Beyond looks like it will have rich pickings as there are at least three other big events apart from Matinee, that will no doubt converge on Area on Sunday morning, although with it being the official afterhours for the Spanish superclub's latest London outing, Beyond sharing the "Pervert" pin for its party,  so will probably also replicate some of the production &  dancers from the Fire foray. However, the D.J. line-up is pure Beyond, the main room looking good (well great actually) as it seems the team may have sensed some of our discord, Steve Pitron & Mikey D appearing consecutively from 6 through till 10 a.m., while The Oli is back in the terrace too, the full line-up picture completed by Rob Sykes, David Jimenez, Maze & Masters and (sharp intake of breath) Anina. Plus, the promoter tells us that the team are "…welcoming back JJ Clark to Beyond, who you will be seeing a lot more of in the coming months…" perhaps deluding to what we said earlier, while a whole host of others, including James Marsh on the door & the amazing Altina Ha on VIP duty and new addition John Brooks who, following the sudden closure of Profile/Lo-Profile, switched swiftly and now seems to be involved in Gravity, Beyond, Later & A:M, while he has brought brand Society with him, one that launches in Area this very Sunday evening from 6 p.m. As for Beyond's doors, well they open at 4 a.m. this Sunday (3rd Feb), advance tickets available online at https://orangenation.ticketabc.com/events/beyond-official-mati/ as well as at the usual Soho outlets, all at an inflation busting £10,  while entry will be available on the door, but expect to pay more, further info available via https://facebook.com/beyondclub and on the events page at https://facebook.com/events/203328906476042/.
Now, given our pre-Christmas planned commitments, we won't be back at Beyond, our stay of absence extending and almost unheard of six weeks, while we leave it to Ben Kaye to round off our recommendation when he says, "…don't miss the best after hours in London on the weekend that the whole of London seems to be going to…". (DISCO MATT)
After a break of just over five months, Matinee makes its mark on the capitals clubbing circuit once again with its "Pervert – The Beauty Of Darkness" themed event, a host of stars from the international scene landing on London as the brand prepares to storm into 2013, bigger & better than before, we delving into the detail, propelling the P.R. & giving our preview position on this potentially prolific party.
Like shopping in the supermarket which is brimming with brands covering every kind of foodstuff, the capitals clubbing circuit has its own bounty to boast, the list of clubs both past & present engulfing and extensive, whether north, south, east, west or central, while we could name enough to cram full a catalogue. Yet, like the cream in a traditional bottle of milk, there are certain clubs & brands that float to the top, past parties in this bracket including Crash, Action, Factor 25 & DTPM, while ones that are still surviving or relatively new to the circuit, extending to cream of the crop clubs Beyond,  Orange, Room Service & WAR. However, what all these examples have in common, is that they are what we would call, home-grown brands, ones born in London and very much about London, while in the case of Beyond and (to a lesser degree) Room Service, they have made an impact internationally, although when we look to the so called cream of the clubbing block, there are a handful of international clubs that have made their mark on the capital, SuperMartXe was one, while its stunning successor, WE Party, is a prolific other, the Spanish more than any other of our continental cousins, having viewed London as a rich playing field for their forays. But wait a moment we hear you cry, there is one name missing from that list, a Spanish super club that has been cutting a stride right across the world for the combined amount of years of its compatriots and was part of the first wave of what was affectionately called the Spanish Armada invasion of London.
Naturally we are talking about Matinee, the brilliant brand that has been spreading its rays of sunshine on the global clubbing scene for well over ten years from its base in Barcelona, touching virtually every continent with its captivating club events, while it is the driving force behind the now colossal Circuit Festival which takes place each August. And, during its time, Matinee has attracted the crème of the Spanish D.J./Producer crop, names such as Taito Tikaro, G Martin, J Louis,  Jordi Lights & Hugo Sanchez, some of which have since switched ship, while Mr Tikaro remains, without doubt, the brands biggest star, headlining scores of events both home & abroad, his name inextricably linked with the now famous La-Leche parties, not least in Paris, where he will star in the first 2013 outing on Easter Sunday. But the names connected with Matinee also extend to vocal divas, Rebeka Brown & Vanessa Klein two of the biggest and who have recording scores of tracks, many with the aforementioned D.J.'s/Producers, while also starring in Matinee shows across the length & breadth of the brands significant schedule. Indeed, Matinee continues to move with the times & the trends, having recently propelled a D.J./Producer whose music genre would not normally be associated with the style of this super club, yet he is firmly in the Matinee World Tour spotlight and will be next Saturday when this brilliant brand lands on London for its "Pervert" party.
But before we focus on this latest frolic, let's take a whistle-stop tour of our own, through Matinee's history of compelling clubbers on the capitals circuit, 2006 the first time it landed on London's scene shores, dazzling us & a roadblock turnout with an absolutely pulsating party at Area in Vauxhall, a short sequence from this brilliant base following. However, the then promoter, Oliver Mohns along with his artistic director, Logan Schmitz, saw an opportunity to massively increase the staging & spectacle of this Spanish super club in London, a switch from Saturday to Sunday and across to Fabric in Farringdon producing some of the most eye catching & iconic parties in its time, "Knockout" particularly memorable, not least for the massive boxing ring imported & taking centre stage (literally) on the main dancefloor. That said, the Sunday winds soon stalled in Matinee's sails, meaning it was all change again, a move back to what would prove at the lion's den for this dance delectation, Vauxhall, plus a second switch of days back to Saturday's, pitting it against The Orange Group, which would ultimately prove its demise. The Colloseum nevertheless scored a string of successes for Oliver, while a split from his co-promoter Logan Schmitz saw SuperMartXe enter the fray, which, coupled with extended Beyond parties & other Orange Group offerings, would knock Matinee right off its popularity perch, even a move to the hi-tech venue, Cable in London Bridge only serving to sink a further nail into its coffin.
Then the final straw that broke the Oliver Mohns back, was the announcement on NYD 2010 that Matinee had decided to award the London franchise to Logan, although the euphoria the man of the moment Mr Schmitz was soaked in would be short lived, as six months on the scene is a long time & the winds of change saw The Orange Group deal further fateful blows to Matinee meaning that by 2011, it had retreated its armada away from London's shores. So, isn't it interesting and ironic that the very same group that seemingly masterminded its demise, announced early in 2012 that Matinee would return to London under their steership, one that received a mixed reaction at best, while some like us, looked on the Spanish brands decisions as nothing short of suspicious, although we were hearted by the possible prospect that Matinee would return to its original host home, the amazing Area. But that pie in the sky dream of ours was short lived , as the first foray would be at Fire, one we opted out of, reports coming in the venue was just not right for Matinee, the shows for which it is renowned, a shadow of their former self. So, given this, we decided to brave the second 2012 showing, the saving grace of this gathering being a scintillating set from Steve Pitron, the impropriator that was Fire playing out before our very eyes. Yet while Matinee went on to score more successes both at Brixton Electric & at Fire, it would be the Matinee vs. Beyond 12 hour extravaganza at Area in the summer that would re-engage us, our Barca buddy Javier Medina showing a superb set hand, but Mr Pitron yet again stealing the show, Matinee finishing its 2012 tour on London on a real high with the gigantic "Ghetto" gathering, also linking in with Beyond at Area.
So, given our remarks about the marriage of Matinee with the venue that is Fire, it will come as no surprise that we are depressingly disappointed with the decision to house the first foray of 2013 in this arched arena, the ceiling height just one of many restrictions that, in our view, make Fire a small size glove that simply doesn't fit the massive Matinee hand. That said, with the brand having decided to go "…dark & dirty…" (the London promotions teams words not ours), maybe Fire does fit Matinee like a glove, this meant in a positive way given the theme of the party, the dark & secluded spaces of the venue perfect for the portrayal of this "Pervert – The Beauty Of Darkness" event. Indeed, delving deep into the promotional team PR, these snippets suggest that the Matinee magic may well manifest itself magnificently, not least that their plans ask us to "…get dark & dirty with the planet's biggest gay clubbing brand, as it gets bigger and better for 2013 with spectacular new themes and world class production direct from Spain…", adding "…we are set to transform the main room with never-before-seen effects on a specially installed stage, Matinee Spain & Elektra Paris create 'The Beauty of Darkness' with a stage performance of your wildest dreams, packed full of the hottest perverted dancers…". And all this is possibly plausible given the fact that the marvellous Mauricio Ortiz is back at the helm of the Matinee London team, this capable chap having been the right hand man to Logan Schmitz during those spectacular SuperMartXe seasons, who has steered a successful string of CasaLatina parties and was a breath of fresh air to Beyond recently too. So, we have every confidence that he will deliver on those PR proposals for "Pervert", the P.A. addition of Vanesa Klein to proceedings adding foundation to our faith in this foray, despite that niggling doubt in our minds over Fire, Matinee Spain nevertheless weighing in wonderfully with this dynamic diva, whose vocals helped Taito Tikaro's towering track, "My World" storm into our top ten chart of 2012
That neatly moves onto our delving deep into the dark that is the D.J. line-up, we once again dejected that Taito Tikaro will not be making a trip to London to represent the brand, this despite appearances at virtually every other destination in the Matinee World Tour, while being a major feature of parties in the clubs home country. However, we are graciously gratified that Javier Medina will be the one flying the Matinee Spain flag at "Pervert", although this is one of a number of indications that the music policy of the London incarnation is very much more tribal & tech than uplifting, vocal  & euphoric. Indeed, with our Italian stallion Pagano a late entry into the line-up, along with London stars that include Lee Yeomans, Massimo Paramour & D'Johnny, for those of you familiar with their musical genre styles, the words uplifting & vocal hardly come into their playlist equation, the saving grace on this occasion not Steve Pitron, but Pier Morrocco, who we hope will feature in the main room rather than mirrorarch proceedings. Yet, we are ever hopeful that selections come close to the wonderful "Perfect World", Pagano's track neatly remixed here by Ralphi Rosario, although we suspect Javier Medina's remix, featured in the video a little later, will be closer to the mark.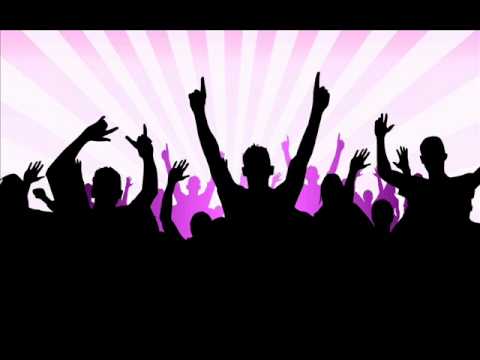 So why are we casting doubt over the shift in music policy?, well while we have to acknowledge that Europe has turned more tribal, our love for Matinee has always been manifested in the uplifting, vocal & euphoric sounds it was always well known for, while a trip to http://orangenation.podomatic.com/entry/index/2013-01-10T04_42_31-08_00 will give you a flavour of what we are talking about and what to expect at "Pervert" next Saturday, perhaps a soundtrack that suits the dark & dirty direction the brand is digging itself into. However, more light relief will surely come in the form of Doug Silva & Fabio Luigi, who will be masterminding the music in Fire's little lounge space, a room that, hands down does it the most for us and by a country mile, even over our spot next to the D.J. booth in the mirorarch.
Now, with just over a week to go, it seems appropriate to move to the event detail, Matinee "Pervert" taking place next Saturday (2nd February) at Fire in Vauxhall,  advance tickets very much the way to go, as we expect this to be a roadblock rendition, that on top of being the first full-on foray at Fire since Orange on NYD. But if you are thinking early birds, then think again, as this £10 offer expired last Friday, although fear not, as £15 advance ones are still very much up for grabs by  heading to Soho outlets Prowler, Clone Zone (both shops), Fifty Dean, Ku-Bar (Frith & Lisle St's) and Rupert St, as well as at all Orange Nation events between now & then (just ask at the bar). But if you prefer the convenience of going online, then head to http://orangenation.co.uk/events/matinee-pervert/ and click on the "buy tickets" option, while should you wish to pay on the door, then be warned to expect to pay more. Then, for those of you that really want to indulge, why not go the whole hog and book a VIP table, the deals as follows; from £250 for 5-7 people (including entry – one bottle of spirit, one bottle of bubbly, cake, balloons, VIP area overseeing the main floor & queue jump), or from £375 for 8-10 people (including entry- 2 bottles of spirit, one bottle of bubbly, cake, balloons, VIP area overseeing the main floor & queue jump), enquires to be directed to 02078206752 or 07789996378 where further details including the minimum 25% deposit will be advised. Plus, with hosts JJ Clark & Alfonso Cinique looking after your every whim, there is much to marvel at with this Matinee meet, not least that we know the team a truly excited to have a massive Saturday party in Fire's main room, mirrorarch and lounge, more detail up on the events page at http://facebook.com/events/122467604587638/, while this is a flavour of what to expect from "Pervert" next Saturday, of course overlooking the shots used from the vs. Beyond bash at Area!!!!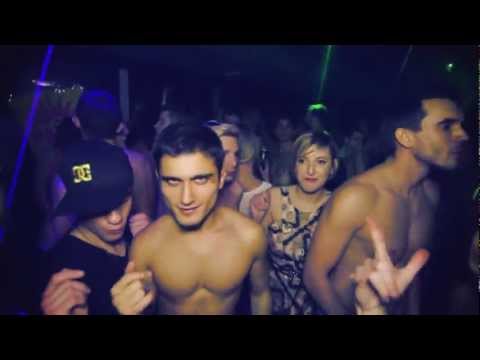 So, does Matinee get our thumbs up, well in some ways yes, others no, so perhaps a horizontal thumb rather than a vertical one, although we are certain sure it will be a stunning success, we sadly unable to attend as prior commitments will find us partying with Propaganda at Red & Blue in Antwerp. However, as this Matinee "Pervert" is sure to be one of THE places to be & be seen on the scene next Saturday, we reckon that you should more than consider to "Go There! Be There! (DISCO MATT)
You've heard of the phrase, "…nothing in life is for free…", well, in the world of Orange Nation, it seems that clubbing in January IS, yes, free clubbing in January, sounds amazing doesn't it?, we delving into the detail of what they are offering and how you can get your hands on it.
Being a bit of a cynic sometimes, we have to agree with age old adage that nothing in life is for free, a free ride often leading to something else, while the myriads of "free" offers you see advertised in the rags & the internet always have some sort of catch, "…get this free flight for two to Florida…" but then pay over the odds for accommodation & the like. Well, you get our drift, meaning we are always pretty cautious when the word free is banded around, the capitals clubbing circuit as guilty a party as any, some clubs actively advertising free entry when certain licensing restrictions forbid such a practice. Yet we can't help having noticed the promotion that Orange Nation have been pushing since the middle of November last year, their Free Clubbing In January publicity programme initially catching our eye with that odd poster title "House For Sale", a slogan that probably achieved exactly what its aim was, to attract attention. Indeed, a source close to the clubbing group told us that, having out up a poster outside one of their venues, Orange Nation was approached on more than one occasions by prospective buyers, clearly not the sort of attention they were seeking. That said, subsequent artwork pieces have been more to the point and so as we find ourselves in the first week of the year, we thought we would investigate this free clubbing offer of theirs a little further and see what all the fuss has been about.
Well, wading through the clubbing PR, a handful of releases sending the same message but in different ways, the latest one to hit our desks has been the most straightforward yet, its short & to the point sentence saying "…To say thank you for all your support in 2012, the Orange Nation are giving away our biggest ever party present to London's clubbers – free clubbing throughout January! The same great brands, no compromising, for free!…" which sounds pretty good, especially when you consider it has some of the biggest & best known brands on the clubbing calendar at the moment, Beyond, Orange, A:M, Later & Gravity all falling under this January sale of a deal. But what is the deal? Well, pretty much as it says on the tin really, free clubbing at all of these weekly parties for the whole on January, although you have to first read through some of the entry criteria small print to see exactly what you are getting for your money, or not as the case may be, as there are entry times criteria attached to each club, A:M for example, opening at 11 p.m. each Friday, this offer extending on the door until 4 a.m., Orange opening at the same time on Sunday's although its 2 a.m. that you need to be in by, while for Later on a Sunday, they have been pretty generous with a 2 p.m. cut off on the door. And what has surprised us is that the offer extends to Beyond & not just the regular ones, but the "Midnight" events too, the January free entry offer on the door each week until 5 a.m.
But if you thought it was a case of just rocking up to the door & gaining free entry, then think again, as you will need one of the new Orange Nation membership cards in your possession to benefit from the offer, although January clubbing offer or not, it looks like something well worth getting your hands on, the real incentive to do so sooner rather than later is that the membership currently comes free (something else for free!!). So, let's whizz through some of the benefits; future discount entry to all Orange Nation events, Q jump at all Orange Nation events, access to members only bars at both Area & Fire, entry to members only events/nights including the new annual "Members Ball", a special birthday offer where you & 3 guests free entry, with concession entry for 5 other friends for your designated birthday party event (i.e. Beyond, A:M, etc), plus a bottle of bubbly, while there are more, meaning we reckon its definitely one to add to your card collection and we suspect, will be one that won't get buried deep in your wallet. So how to apply?, well simply log onto the Orange Nation website or hot the direct link http://orangenation.co.uk/membership and as they say, "…we'll be in touch with information about picking up your card or receiving it in the post in time for you to enjoy FREE clubbing in January, on us!…". And having applied ourselves today, we can say it's pretty straight forward although it will be interesting to see how long it will take for them to get in touch (no e-mail yet!)
So that's the deal and a pretty good one it sounds too, January sometimes proving a bit of a tough month on the wallet, although with this generous free clubbing offer, it could take the strain off those stretched pounds, shillings & pence, leaving you to dance the night away slightly less worried about the bank balance or manager. (DISCO MATT) 
Having dived into our last dance of 2012 within its wonderful walls, the New Year could only commence with a rapturous return to the brilliant Beyond, it's "NYD Super Party" very much proving the spectacular new season start that we hoped it would. But what made this first 2013 capital clubbing circuit colossus so captivating & which stars of the show shined the brightest?
For as many years as we can remember, we have spent New Year's Day on the dancefloor, when we were younger, partying right through from New Year's Eve, while in the period when we worked in the industry & in hospitality, we would always ensure that 1st January would be our day to party, often working the previous evening when many would have preferred it off. Indeed there would be nothing that would get in the way of what has become as much of a tradition as the rituals we follow over Christmas, even the distance from previous Essex & Kent county bases, not enough to stop us from being London bound and ready to party, sometimes into the following day. But it is New year's morning that holds the most magical memories for us and while we can remember the days of Trade on this day with fond reflection, since the turn of the century it has been Vauxhall rather than Farringdon that has seen the lion's share of our New Years Day dancing devotions, Matinee holding sway for one year, while what has become the biggest and, in our books, the best brand not just here in the capital, but across the globe, has dominated proceedings. And while we may have missed out in 2011, for reasons we won't go into, we were right between 2002 & 6 when it reigned supreme at the Colosseum and then at the truly awesome Area for 2008, 9, 10 & 12, meaning making Beyond for the first morning of 2013 was a foregone conclusion.
Now some would think that returning to the same club & venue within two days would be a little like overkill, although while we would agree in the vast majority of cases, when it comes to the brilliance of Beyond, we could probably succumb to its splendour from Sunday to Saturday, if that were ever possible, while there have been periods when we have turned up at its doors on a weekly basis. And that is a reflection of the regard in which we hold this heavenly happening, as we have said, the brand in our books the best by far and has become an all-time favourite, it having had a massive effect, not just on our clubbing exploits, but in our very way of life, many of the close friendships we have forged having been formed as a result of this outstanding outing, while every time we pull our keys from our pocket, both Beyond fob & chain is a resplendent reminder, not that we need to be, while it extends to other personal parts of our existence that, for good reason, need to remain confidential. But you get the gist of what we are saying, So Beyond as a brand and as a club is right up the top of our tree and one that, during 2012, has seemingly gone from strength to strength, confounding its challenges, continuing to make its mark both in London & internationally, while, given what we have said, it will come as no surprise that it scooped 2nd & 3rd spots in our annual club event review, only beaten to top spot by the phenomenal WE "Formula 2" party.
So, having dived into our last dance of 2012 within its wonderful walls, that "Music Is All You Need" on the Sunday scoring second to WE,  the New Year could only commence with a rapturous return to the wonderful walls of Area, although with expectations high following that scintillating Sunday at the magical mercy of a stunning Steve Pitron set, plus with knowledge & experience that NYD parties are not just packed, but roadblock affairs, we were already resigned to not being able to dance on our spot with the usual vigour. And arriving not long before 6 a.m., we found a main room wall to wall with revellers, it taking us an age to get down to our hallowed turf, otherwise know at "the spot", although the D.J. booth was our destination, The Sharp Boys in full flow, captivating the crowd with a truck load of towering tunes, while Smalls was sorting the exceptional lighting & effects as only she can do best. However, having been out at a fantastic NYE house party & then to a friends to crash, we were not in our usual club clobber, our dancing boots & adjustable jeans already much missed, not least that it was hot, hot hot, meaning that both a drinks dive & a dip into the open air was in order. Soon leaving Steve in the crowd, the terrace was calling where we found Edna waiting, like many, at the bar, just one person serving making our start not the best, the music completely out of synch with what we would expect in Beyond, it better suited to Berlin's Berghain.
It was therefore the main room that we were heading back towards, after that much needed cool down of course, the place packed, some would say over packed with party people, our eventual return to our spot finding it brimming with Brazilians, relegating us to a secondary spot further into the floor, this, on top of our tired disposition from lack of proper pre-club sleep as well as our uncomfortable attire, we were not feeling the party at all, an awkward rebuff towards our fellow party animal & fab friend Peter, not going down well at all. And with both Steve Pitron & Mikey D having started their back-to-back set, you would have thought we could have shrugged off these inhibitors to our fun & frolicking, but not at all, even beautiful Brazilian Bel unable to lift a sagged spirits, the sardine style of this super party not helping either. But, with a head tap from Mr Pitron stirring something inside us, we forced ourselves back onto our spot, which was nothing short of standing only room, Mikey's selections of both "Naturally & "Let The Sunshine" making their mark and waking us up to the realisation that this would be a prolific party in the making, yet would never quite reach the delightfully dizzy heights of the "Misc Is All You Need" meet of two days previously. Plus, with the space on our spot spreading before our eyes, it seemed that others had felt our vibes and were making room, meaning it was now time to engross ourselves into this euphoric event.
With Steve & Mikey trading tremendous tunes, we had well & truly shrugged off shady start, rather soaking up their superb sounds with gusto, Steve leading the way with a scintillating string of selections which included "She Loves", "Pressure", Fusion" & "Time", it was clear that he was aiming this sector of his set sections in a classics direction, Mikey following suit with similar sorts of sounds, the crowd lapping up every terrifically tender morsel of their magnificent music, this very much the place to be. But with Mr Pitron sending us off to the bar for refilling refreshments, heading into the chapel found it also packed & pumping, D'Johnny deep into his tech toned turn, clearly finding favour with more than just a fervent fan base & flock, while given the strange sounds that we had encountered in the terrace earlier, we thought better of checking it out for now, rather heading back with our provisions and into the roomy respite of the main room D.J. booth. And it was here where we would finally feel the enormity of this event, the view from the privileged position seeing a sea of splendour before us, while an unexpected yet welcome boost was to come our way, very much giving us a further spring in our heavy booted step and sending us smiling back to our spot, even our impromptu door duty not stopping our ever increasing enjoyment & excitement which was helped along by friends & familiar faces, including the marvellous Mauricio Ortiz, Mark Williams, Peter Graham, Beyond's promoter Ben Kaye and, of course our brilliant Brazilian's Bel & Celso, Mr Moura looking after his two visiting friends who had found themselves back in London a little earlier than planned, but who were clearly amazed by Area & the brilliant Beyond bash.
Now nothing was going to stop us from partying deep into New Years Day, Steve sending us skyward with more mesmeric music mixes, "Beautiful Lie" and "To The Moon & Back" hitting their heavenly mark, Bel's boisterous with their beats, her cocktail dress the loser in this bravado, the arm lining hanging precariously from its former position, while we kept getting draw into door duty as the security switches left the out of bounds corridor unattended to the virtual constant advance of party people in the habit of using this exit to gain access to the toilets. However, in amongst all of this extracurricular activity on behalf of Beyond's operations team (Craig Elder & Tom Fuller please note), Mikey's marvellous music & Steve's spectacular sounds were delighting us enough to easily compensate, Mr Pitron's picks possibly pointed in our direction on purpose, his knowledge that both "Symphony" & "Strange Fruit" were sounds that were well & truly rocking our world, the former fabulous enough, while it would be the latter that sent it delightfully delirious, its breathtaking beats leaving us in a head in hands pose on our sacred spot, this phenomenal piece of progressive come tech tune tower, once again leaving us magnificently mind blown, just as we had been two days before when Steve had sampled in "Sunday's At Heaven", the singular "Strange Fruit" stunning enough on its own. Yet, as gigantic it was, this selection would mark the final few of a back to back performance to savour for scores of seasons, the dream team of Mikey & Mr Pitron giving way to special guest Pagano, but not before Steve serenaded this enormous event with the heavenly "I Heart You", proving the perfect curtain call to his scintillating showing.
With our Italian stallion now in control of the tunes, the post Steve set bravado was about to begin, playful photographer Nico arriving to add to the about to ensue tickling frenzy, we sent squealing down the corridor by both him & Steve, not once, twice or even three times, but for a full ten minutes of constant chasing, only to be saved by Steve's bailing out of this Beyond bash. So we were now free to take a wander, the terrace our target at The Oli was stirring up a set storm, crammed with classics that proved a welcome break from the main room madness, he on fabulous form and holding a considerable crowd, who like us, were enjoying every musical minute. But with a sense of devotional duty towards our Italian stallion, it was back to Pagano's pumping progressive parade we headed, Bel in a boisterous   
mood, ducking & diving to Francesco's barnstorming beats, even though they were far removed from her preferred genre of uplifting & upfront house, indeed with the lack of vocals right through his two hour showing, the music policy of Beyond was being tested to the limits. That said, with the room still packed & pumping at the close of his set, as it was at the beginning, it was clear this New Year crowd were up for anything, the atmosphere amazing, Smalls sorting the effects & lighting exceptionally as always, even our usual "throw in the towel" time of 10 a.m. passed with hardly a blink, such was the terrific time we were having, not least those magical minutes up in the booth with the Sicilian superstar who was showcasing some of his most recent & prolific productions and even played a request, "That Disco Fever", sealing the delightful deal on our magnificent morning.
So what was our final verdict on this first foray of 2013 and did it deliver as expected or fall short in style & substance? Well, while it didn't get off to the best of starts, not down to the door we have to say, Mark Williams a star player here, while the security check was pitched perfectly, and not really that we (literally) couldn't swing a cat or bust a move, as we were expecting it to be a roadblock situation, even though in reality, at times it was too busy. No, the shaky start was down to the fact that found ourselves in a funny frame of mind & mood for the first hour or so, our awkward & uncomfortable attire not helping, while the monstrous music in the terrace room definitely put us off our stride. To say it was awful was the biggest understatement of the century, the D.J. looking like she was the only one enjoying it, certainly not the style we would expect from this let alone any Beyond room, while fortunately her replacement, The Oli, restored the superb status quo in this space, evoking magnificent memories of old and what, for us at least, the terrace is all about. However, what the early awfulness the terrace turned out, was totally outweighed by the wonder of Beyond's main room, the D.J.'s, from The Sharp Boys through to Fat Tony & all between, proving just what the superstars they are, the music very much doing the talking, well along with the exceptional lighting & effects, down to the sterling work of Smalls, the stage showings, as good as they were, always going to play second fiddle to all these other prolific players.
As for our stars of the shows?, Well Pagano was right up there, even if his set, with a complete & utter lack of vocals, wasn't really our Beyond bag, The Oli's superb classics serving a huge highlight, while the simply stunning back-to-back Mikey D & Steve Pitron performance not only won the day, but proved just what a prolific dovetailing playing partnership they make and how much part of the Beyond furniture they have both become, both as a joint playing partnership and as individuals. Indeed, in terms of New Years Day, we cannot remember not one in the last five or six, when they haven't been part of the playing picture, so when you consider that, until virtually the eleventh hour, that Steve had been left off the list, was simply shocking, although sadly symptomatic of the lack of proper promotional planning & organising that has become apparent of late, while we remain mystified by the now weekly "Midnight" meets that seem to have turned Beyond more Saturday than Sunday, surely & hopefully not the direction the club is heading. That said and having shrugged off that shaky start, Beyond sparkled with both style & substance this New Years Day, the scintillating sounds from the string of superstars speaking the loudest volumes of all, while the captivating company & the myriads of magical moments certainly made it a spectacular new season start, even though it had a hard act in the final Beyond of 2012 to beat. So did it better that bash?, a definite no, will it live in the memory banks?, a possible maybe, will we be back next NYD?, a very most likely, is Beyond still the best club ever?, a resounding yes, yes & YES (DISCO MATT)
Having commenced the year with a colossal classics celebration, our first dervish dominated by a performance of prolific Pitron proportions, who would have thought that our concluding dancing day would find us soaking up a set so spectacularly similar & stunning, Steve once again at the epicentre of our excitable cavorting, the club on both occasions being Beyond, this final fling of our year proving the most emotionally enthralling epilogue to 2012 we could have wished for, but what made this the most momentous Beyond meet of the month, possibly of the year? 
When it comes to traditions we have many, our lives driven by orderly actions & organised schedules, while, on particular days of the year, we follow rituals with religious zeal, Christmas Day an example where without our beloved Chitty, Chitty, Bang, Bang, we would never feel or be the same, our nearest & dearest sometimes painfully aware of that organisation & order we demand, alarms reminding us of activities that should be instinctive and we very much a fish out of water when attempting manage either meets or trips on a wing & a prayer. And when it comes to clubbing, we are the same, impromptu appearances very rare indeed, while those certain days & times of the year demand exacting event attendances, New Year's Day probably our most fastidious, when a collection of constants have reigned supreme over our clubbing cavorting, one brand standing head & shoulders above the rest in this regard, having been part & parcel of our New year's Day morning's for the best part of the last decade. But more recently it has also been the club where we have delighted in our last December dance of the passing year, meaning we end the old & start the new as we have left of and then mean to go on.
We are, naturally, talking about Beyond, the spectacularly scintillating Sunday morning meet that has, virtually single handily, re-written the afterhours rule book, in what had, previous to its launch in 2001, had been pretty much uncharted territory, only Trade breaking the night-time clubbing norm, as colossal a club Laurence Malice's meet was, it never amassed anywhere near the broad appeal that its Sunday successor did and has. Indeed, while Trade's music policy never really shifted from tough tech, well apart from a little lite lounge injection here & there, Beyond has always catered from a diverse dynasty of dancing devotees, the three spaces of its former home, the Colosseum, and its brilliant base now, the amazing & atmospheric Area, serving up a superb spectrum of sounds to suit a wide range of house music tastes. And this has been the core of Beyond's staggering success, a brand that has trodden far more international steps than its predecessor, has scooped annual press & publication awards that stretch deep into double figures, while with its "all roads leads to" reputation, the broad appeal & unrelenting popularity of this phenomenal party never ceases to amaze us.
So, while we had, just a couple of days before, announced that we would be cancelling all remaining clubbing commitments for 2012, this following an awful incident on Christmas night, a mound of messages of support, phone calls & texts, all combined to sway our steadfast stance, the phrase "…don't let THEM ruin your plans…" ringing in our ears while the telling blows that combined to confound our cancellation choice, firstly a marvellous message that included "…they might shove you to the ground & rob you, but nothing keeps us beyond regulars from the dancefloor.." and secondly, the statement that Steve Pitron has always stood us to, that being "…only pressing family issues or if you are on your death bed are valid excuses for missing Beyond…", meaning it was a "…what time?!…" text that invoking an excited reaction and a 5.30 pickup that delivered us to Area's doors and into the hands of our favourite club of all time, for an emotionally enthralling epilogue come last dance of 2012. And with a warm greeting from Minty on the door, it was clear Steve was anxious to get the main room party going, he losing us in the queue, although with a somewhat unfriendly security search over, we were soon in and, like Mr Pitron, eager to get going, dispelling the dismal memories of the Christmas night incident, although painfully aware of the wave of questions & comments that would come. But with the likes of Ben Kaye, Smalls, Bel, along with an arriving & excitable Peter, we were in captivating company and what lay ahead would prove to be three hours of monumental music & masses of fun-filled frolicking to elevate this to one of the best Beyond's of the year/
With the signal to get the main room going given, Steve speedily set about heavenly house music hat-tricks, one after the other, as a cavorting pre New Year crowd that was expected to be thin on the ground, packed out the main room as though it was a special event, bare torso muscle men up on the podiums and faces a-plenty passing us by and even joining us a bevy of Brazilians including the marvellous Mhardeen, the delectable Dudu & the fabulous Fabio. But plenty others made our morning magical included Dan Kelly, Mark Williams, James Brewer, Summer Doll Nguyen, & Dorin Andrei, all gloriously greeting us, while in greeting terms, no-one can quite top Jamie Head, we catching him while out on the terrace trying to post an Instagram shot of Steve & Smalls, this after the first of many tickling chases, although from an unexpected source, mark Williams the pranking perpetrator. However, inside was where all the emotionally enthralling & exciting eruptions were going to take place, Peter in playful mood, pinning us into our spot corner & riding our leg, much to Mr Pitron's delight, while the man himself was masterminding some mesmeric music, a mixture of classics, classics re-hashed, 2012 big hitters & new tracks, sending us stratospheric, highlights including "Stay", "Some Kind Of Rush", "Got To Be Strong", "Can't Stop Me", while sheer yet scintillating surprises were floor filler favourites from yesteryear, "Souk" & "Acapella" that went down an absolute storm.
Now, the awful Christmas night end that had been plaguing us was all but dissolved, rather the magical music, the prolific people and the amazing atmosphere were taking centre stage in our thoughts, stints on our spot swapped with privileged position next to our premier player (haven't called him that for a while) Mr Pitron's performance proving not just pitch perfect but actually nothing short of phenomenal, it clear from the expressions on his face and his body language, that is was right in the zone and enjoying every minute. And the party people down on the dancefloor were lapping up every second of his stunning set, their arm waving, whooping & whistling reactions speaking their own volumes, while we were in heaven in the D.J. booth with our mixing master & with lighting & technical genius Smalls, the times we have spent with them in this privileged position across the year, magical 2012 memories highlights, this morning being no different, while it was also clear Mr Pitron was in playful mood, the inevitable tickling frenzies leaving us squealing & squirming as both he & Smalls pinned us in the sound cupboard. But Peter was to add to all this bawdy bravado too, more leg riding lunges leaving us on the exciting edge, while others joined in on the joviality, Mhardeen, among many more chasing & attempting to tickle us (we are a sensitive soul), while it would be the terrific Tom Fuller that would temporarily rescue us, a respite in the chapel space giving us time to take stock for the final stint of Steve's set.
And what a stint it proved to be, yet more classics intermixed with 2012 anthems amassing an awesome Area atmosphere, the lighting at fabulously full tilt and with Eleckta Paris & her dance troupe on NYD preparation duty rest, the music was the majority of the talking,   news having reached us that both Hifi Sean & Jamie Head had nailed prolific & pulsating performances in the chapel & the terrace respectively. But it was the main room performance we were concentrating on and while an early showing of the towering "Timebomb" had been the only Steve selection to tumble our tears, the main protagonist pick in his armoury would leave us wonderfully weeping, the brilliant "Beautiful Lie" catching us off guard gloriously although it would be the spectacular "Symphony", neatly followed by the simply stunning "Strange Fruit", interestingly on its first play in a Pitron Beyond performance, that would leave us breathless in emotional eruptions, recapturing the superb spine tingling sensations we had succumbed to on hearing  both of them within Steve's WE Formula 2" podcast. "Symphony" & "Strange Fruit" stunned, the rest of our stay at this prolific party was a bonus, The Sharp Boys arrival & welcomes another filler on top of the friendly support we had received all morning, although with Steve's set over and a final tickling frenzy done, it was time to wend our weary way home to reflect on, what was without doubt, one of the most monumental meets, not just of December, but of the year.
Well what can we say to add to all that? Well, in brief, a stunning Steve set, an awesome Area atmosphere, a flock of fantastic friends, mesmeric music and exceptional lighting effects, all combined to make this a morning that only delectable dreams are made of. Yet this is the epitome of Beyond, it never failing to deliver delightfully in all departments, it standing head & shoulders above the capital circuit clubbing competition in every wonderful way. And to attract the kind of numbers just a two days before the New Year and on the cusp of one of the biggest Beyond bashes on the calendar, is proof of the pudding in our humble pie opinion, that it is every bit as popular now, as it was this time last year, and the year before that and the years before that. What the founder of this phenomenal weekly afterhours outing, Craig Elder, has created is a club that we can safely say ranks as one of the best on the globe, our experiences of scores of others both here in London & abroad, suitably qualifying us to make this considerable claim. But while La Demence, Muccassassina & Alegria come close, Beyond in our books is the best and so to spend our last dance of 2012 in its hands, adding to the myriad of meets this year alone, very much proved the most emotionally enthralling epilogue that this review reflection title suggests, the final few words having to go to a Pitron performance of epic proportions that, like this colossal club, could, no will possibly, probably, definitely turn out to be top of our Y.E. tree. (DISCO MATT)
It will be starting 2013 as it means to go on and is ended 2012 as it has done for the whole of the year, at the top of the capitals clubbing circuit game, Beyond once again making it to our "Pick Of The Day" choice for today (Sun 30th Dec), all the party promo a banner selection away opposite or an image click below, while we edit the event info after ticking the turntable troops beats boxes beneath.
While we cannot wait to wave goodbye to 2012, ringing the New Year in with our traditional trip to what has, without question, become our favourite club of all time, given the circumstances that condemned our Christmas Day clubbing plans, we had decided to cancel all commitments until our trip to Paris for Scream on 5th January, a mound of messages of support, some positive thinking & the world wise words from a fellow clubber, all combined to chase away our down in the dumps disposition. Then when we realised we could end 2102 on a heavenly house music high, a terrific team of turntable troops barnstorming Beyond, no doubt with a bevy of brilliant beats, we quickly came to the conclusion that to stick to our cancelled clubbing schedule plans & principles were doomed to dissolve into thin air. So who has swayed us so?, the simple & honest answer to that question being the dream team of D.J.'s on duty at this latest Beyond bash, Hifi Sean sorting the superb sounds in the chapel from 1 .am., while a switch to the terrace at 3 finds Jamie Head in his preferred Beyond place, no doubt serving up another scintillating set to follow on outstanding one last week. But it will be our spot and a three hour Steve Pitron main room performance that will further lift our sagging seasonal spirits, he sure to tickle our tunes tastebuds with a ton of terrific tracks, many that will tumble those trademark tears, while we reckon come 9 a.m., there may be actual tickles to add to the showings of "the cups", all this while The Sharp Boys steer the Beyond supporters & soundtrack through till the midday finish.
So, in the knowledge that we have put forward a convincing case for you to join us on the Area dancefloor, here is what Beyond's promoter Ben Kaye has to say about this "Music Is All You Need" event…
"…I really hope everyone had a great Christmas, ate enough over the holidays, got all the gifts they wanted and everyone's stockings were suitably filled – one way or another; and if by going by my own past experiences are some of you getting a little bored, contemplating going out before NYE especially if you are off work?! Well….. This Sunday Beyond is open at Midnight; regular as clockwork for our regulars; or a great excuse to burn off the calories you possibly gained over xmas…" he adding "…I personally love the atmosphere at this particular Beyond so if you are in London, come and experience the Beyond magic, we are open from 12 midnight and the  lady at the door will be Hrh Minty while Elektra and her delectable dancing team are working hard preparing for our NYD superparty, so have been given way to the music on this one occasion…"
And given both Ben's & our boosting of this Beyond bash, all that's left to say & do is to share the events page with you, http://facebook.com/events/191006581037940/, the clubs page, http://facebook.com/beyondclub and the official website, http://orangenation.co.uk, while if we can cancel our cancelled plans, you can too, so see you on the dancefloor shortly, safe in the knowledge that you will "Go There! Be There! (DISCO MATT)
Sales shopping sorted, sporting activities accomplished and Christmas leftovers lapped up, there's only one thing that should be on your roster radar this spiritual St Stephen's sacrament, as A:M Ultra rolls out its "Boxing Day Blowout" tonight (Wed 26th Dec), a prolific party which wrestled our "Pick of the Day" choice from the Popcorn & Gigolo competition, all the event detail a banner selection away opposite or an image click below, while we fill out our Festive Focus Extra beneath.
Having suffered our own knockout blow following a mugging on the way to Orange "The Christmas Day Institution" event at Fire last night, while our Boxing Day may be on the back burner, there is a place that will be making the most of this final bank holiday of 2012, Area in Vauxhall entertaining A:M Ultra, which holds its "Boxing Day Blowout" bash tonight (Wed 26th Dec), moving across Vauxhall from its historical Fire home to the amazing & atmospheric Area. And with A:M's tip top promoter, Steven Sharp, and his team pulling out all the showcase stops, this brilliant bash has all the hallmarks of the most heavenly festive happening of the season, this blowout bash having beaten off the Popcorn & Gigolo completion to make it to our premier "Pick of The Day" position. So, it simply wouldn't do just to post a picture, but rather wax lyrically and bestow a Festive Focus Extra on this enthralling event, we sharing the slices from our special Orange Nation Christmas week focus, which serves up all the detail of his dance delight.
So, without further ado, this is what we had to say of A:M Ultra's "Boxing Day Blowout", our original devotion slightly edited to fit this Pick Of The Day & Festive Focus Extra, post, we kicking off by looking at the transformation of A:M, as well as sharing promoter Steven Sharp's view on Boxing Day clubbing…..
"….Tonight (Wed 26th Dec) an afterhours institution that has gone through a significant transformation during 2012, holds its "Boxing Day Blowout", A:M Ultra flying the Orange Nation flag, given that it's a Wednesday and Onyx, which would normally occupy this slot, has all but disappeared from the capitals clubbing circuit, in a way a victim of its own success, like a tormented city trader having burnt itself out after a hectic three seasons at the top of the Friday tree. However, while to the naked eye, Onyx is no more, with an inside track along with informed information, Onyx has actually been absorbed by A:M, which under the superb steership of none other than prolific promoter Steven Sharp, has gone all "Ultra" on us, shifting & extending is previous afterhours status into the realms of nightime clubbing too, this traditional Saturday morning meet becoming a Friday frolic as well. And given the souped up size & substantial standing with the Orange Nation weekly clubbing/event schedule, it seems wholly appropriate that A:M "Ultra" has been granted this much prized Boxing Day slot, Mr Sharp pleased as punch that he has landed this cracking Christmas schedule stocking filler for his club, he remarking to us that "…Boxing Day has always been a traditional favourite party night to celebrate with friends and an excellent opportunity to dance and burn off any inches from Christmas Day excess!…" especially for those that didn't make it to Orange last night…"
Then, we honed in on the detail of this "Boxing Day Blowout" bash, propelling the party PR, the D.J. & host line-up and then pointing you to the all important ticket & event info…..
"…As for the event, the first big "Blowout" piece of news is that A:M "Ultra" once again switches from his native home Fire, moving across to splendid sister (and in our opinion the much better suited) Area, Steven also revealing that the venue "…will be transformed into a snow setting, with all new decor, new visuals & loads of pyrotechnics to make the party GO BANG!…" we concurring that there is no better place than Area with its superior lighting, layout & atmosphere to push these plans to prolific prominence. And Steven is pulling out all the team stops, hostess with the mostest HRH Minty, with her little elf helpers Danny Boyce & Louise Port all on duty & handing out mince pies and Xmas sweets, while the D.J. line up oozes A:M from its main room pores, the star studded line up including Jamie Head, Gonzalo Rivas, D'Johnny and newish resident players Matt Bogard & Ania, all playing "…playing the contemporary supercharged house…", the sounds extending to a second space where Onyx takes pop music charge in the heavenly hands of Tasty Tim & DMS.  So, with a line up like that, this is sure to be the billed "Boxing Day Blowout With A Bang", Area's doors opening this coming Wednesday (26th Dec) at 10 p.m. and the vent running through to a planned 8 a.m. finish, advance tickets available online at https://orangenation.ticketabc.com/events/m-3-2-2-2-2-2/ priced at an early bird (still available) £10 or the standard £12, while with an ad/flyer it's that same standard price on the door till midnight or £15 without & after, this surely an Xmas disco diary must, especially if (unlike us) you have Thursday off…"
Well, what more can we add, apart from sharing event page with you, a click on http://facebook.com/events/448638455184127/, while we leave some of the last words to Steven when he say's "…so why not dance off those Christmas Day excesses with the team at we transform Boxing Day Night clubbing and take it to a new level and remember this special event is at Area not Fire and the doors open at 10pm…" he rounding off by saying "…see you on the Boxing Day dancefloor…". And as this brilliant blowout bash gets our full thumbs up, we reap a recommendation reckon that you should "Go There! Be There!" (DISCO MATT)