Posts Tagged 'Jamie Hammond'
With much promise posed ahead of its "A New Beginning" event and with plenty of talk about Covert both championing change across the capitals clubbing circuit, was  Saturday's party the proof of the pudding in the eating, what was our verdict on this gigantic gathering and how much more did we learn about this clubbing change concept.
There can be little doubt that the clubbing scene in the capital, certainly as far as big style clubs are concerned, has very much been in the doldrums recently, the weekly, monthly & occasional event calendar being dominated by just one group & the usual set of brands. And will some view this as a good thing, the problem we have with it, particularly of late, as that feeling of same old same old, the same D.J.'s the same venues, the same faces, a regurgitated repetition that has, quite frankly become boring. Indeed the current sorry state of affairs has been a couple of years in the making, many competitor brands either pushed to the sidelines or pushed out of business entirely and with little in the way of replacements from the protagonists of this sordid situation, save for a Friday night clubbing concept that is wrong on so many fronts, we are left unenthused & unexcited about a pastime & activity that used to fill our weekends, wall to wall. Yet that said, while Vauxhall is clearly in the monotonous, same old, same old doldrums, there is plenty more happening, if but on a much smaller scale, a swing out to Shoreditch finding a hip & happening melting pot of parties, East Bloc the most dynamic deliverer, brands such as DISH, SOS, & Gutterslut drawing on clubbers from far & wide, proving that there is life beyond Albert Embankment & South Lambeth Walk.
However, in the eyes of clubbers, Vauxhall is still seen as their mecca, even if it is not quite the dynamic draw it was a few years ago, although with the likes of Colloseum & Hidden hardly used, it pretty much leaves just three full on club spaces, naturally the two Orange Nation ones, Fire & Area and Crash (now known as Union). But wait a minute, what about Covert we hear you say, a venue that used to trade under the name of Factory but was brought by a tight knot group of investors who, when re-constructing the site last April brought Orange Nation into the picture, the initial idea being to let them both manage the place & increase the clubbing offer & variety. Yet while the plans were all well & good in theory, with just one genuine addition in the form of Deelooded, in the short space of 10 months, Orange Nation let what was supposed to be a sophisticated & stylish club venue run down into rack & ruin, the planned works to finish the venue never materialising and, quite shockingly, the group reneging in financial & other promises, leaving the investors with little choice but to take Covert back under their control. But with much more happening in the background, it seems that these investors now have the bit between their teeth, with plans to the driving force behind the re-invigoration of the clubbing scene, both & Vauxhall & London as a whole, their first event to hail this marvellous movement, their "A New Beginning" event.
So with this exciting event and the prospect of something fresh, new & enticing on offer, despite health issues, we simply couldn't miss this Covert cavort, not least that with a D.J. line-up extending deep into double figures, club promoters, scene figureheads & clubbing friends aplenty, it was one of those mustn't miss meets, although with our planned arrival for the VIP reception thwarted by a deep disco dose, it was around 11.30 when we arrived, to be greeted on the door by a warming welcoming committee that included heavenly hostess Chrissy Darling, promoter Alex Erfan & Covert's manager, the terrific Tom Fuller, he having wisely jumped from what we predict as a sinking Orange nation ship. However, on missing the reception, we had also missed Pier Morrocco's set, although caught a moment with him before he sped off to XXL, we then quickly diving into the club to get out of the cold, a further warm greeting by Steven Sharp sealing what was a perfect start to this "A New Beginning" shindig. And with Steven giving us a guided tour, the upgrading & the finishing to the venue was clear to see, the shabbiness that Orange Nation had allowed to creep in, all but eradicated, noticeable differences including fabulous floor coverings in both the main room & the second space, new laser lighting, new ceiling coverings, a totally transformed upstairs area with sumptuous seating, but moreover the subtle touches to trimmings, bar fronts & the like making the place look finished & fantastic.
However, the most impressive transformation was in the second space, the D.J. booth having been moved downstairs, elevating the feel & the atmosphere amazingly and making it a dance room in its own right and it was here where we bumped into the first of a flock of familiar D.J. friends, Ben Jamin preparing for what turned out to be one of a whole host of superb sets in this space, this very much a bit of a home-coming for Ben, as it was he that was part of the Crash team towards the latter years and this Covert second space, for us, echoing the former quite noticeably. But the D.J. faces from the Crash days & Vauxhall both past & present extended to many more, Guy Williams, Brent Nicholls & Alan X  three of a whole host of others, not just this his second space, but back in the main room too, a real brilliant blast from the past, Terry Bryan, pumping up the pace of the party perfectly. Indeed, with the initial slow trickle of arrivals ballooning before our eyes, given our delicate state of health, we retreated towards the safety of the bar area where we bumped into pals Peter & Fabio, our evening just getting better by the minute, the list of friendly & familiar faces lengthening with every passing moment, Dave Cross, Tom Marchant, Louise Port, Nicholas Montenegro, Paul Coals, Tony Bruno and, naturally, Tom Fuller, just a measure of exactly how refreshingly friendly this glorious gathering was turning out to be and certainly what our recent Vauxhall clubbing experiences had been missing.
But the night was still young and with Jamie Hammond in charge of the main room tunes now, we were looking forward to prolific performances from Lovechild's own Tony English, he failing to disappoint with a sterling set, while with Paulo Moreno, Alan K, Fat Tony, The Oli & The Sharp Boys still to come, this Covert "A New Beginning Event" was certainly living up to its billing, the vast array of D.J. talent, some inextricably linked to that other Vauxhall based clubbing group, proof that Alan's promise to give D.J.'s the opportunity to play when & where they want, was bearing fruit right before our eyes. So, sinking into the rest of our slightly shortened stay, we traded main room for second space, outside for in, spending some time catching up with Alex Erfan and talking about plans moving forward, both for Covert and for their wider scene plans, some so exciting that we are itching to share, although have been sworn to secrecy. We also took advantage of the upstairs space, joining Peter in resting & escaping what was now a packed & pulsating main room, Paulo Moreno delivering delectable doses of dance delight, while we traded health issue notes with peter who, it seemed, was also going through a tremendously tough time. That said, it was great to be out clubbing again, this our first foray in March and a better choice & place to mark what, given our personal circumstances, was quite a milestone, we couldn't have made, although with our energy levels sapping & the comfort of home calling, we graced our exit not long after 4 a.m., leaving behind a club that was very much alive, kicking & looking great in every way, not even an ounce of enticement for us to visit our old Sunday morning stomping ground, a small measure of just how times are changing.
So you can pretty much guess what our verdict on "A New Beginning" will be, this very much the huge success that the team had hoped for, a slow(ish) start soon transforming into a truly tremendous turn, a party full of positives in every respect, from the atmosphere & ambiance to the finished feel of the venue, from the style & sophistication oozing from this smart multi faceted space to the amazing additions to equipment, fixtures & fittings and from the depth of D.J. talent, all coming together under one roof in support of this marvellous new clubbing movement, to the party people themselves, all who exuded an air of relaxed & enthralling enjoyment, we not having seen quite so many smiling faces in one club for a very long time.  Add to all that, a real sense that the tide of clubbing change that had been promised in so many words, was swinging into action and we walked away from Covert happy with what we had seen, but with plenty of anticipation of what is to come, this event the first building block in a number that will surely build a solid foundation for Covert to them achieve its aims & aspirations beyond its own borders, all for the greater good of the capitals clubbing circuit. Indeed, with the wraps already being pulled off their new Friday night club "Foundation", plus a new Saturday afternoon clubbing concept on the cusp of creation, there is already much to celebrate in terms of new brand blood, we hopeful that this will kick-start others into action, maybe even collaborating with Covert for the greater good of the capitals clubbing circuit, we raising a glass to Alan, Paulo, Alex, Tom, Steven & the whole team for showing the others how it should be done & what clubbing is all about. (DISCO MATT)
Hailed as "A New Beginning" for the capitals clubbing circuit in an event that brings together like minded club owners, promoters, D.J.'s & scene figureheads, we dive into the dynamic detail of this magnificent meet with commentary & links a-plenty.
Having effectively stood back and watched the splendid scene that was London crumble before our eyes, the once dynamic diversity yet inclusivity that was its strength, like a hair shorn goliath left whimpering & weak, well in certain quarters at least, it certainly seems that the success story that was the mecca of gay clubbing in the capital, Vauxhall, has, over the course of the last two to three years, ultimately been the downfall of the majority of big brands & their bashes. Indeed, with victims extending to biggies Matinee, SuperMartXe, & Lovechild, along with a myriad of others that were quashed before even finding their feet, we remained mainly blasé as to the cruel intentions & devious domination tactics that, following our very recent expose features, made us realise just how much damage, upset, upheaval & misery Orange Nation have meated out to individuals, promoters, D.J.'s, scene workers and the like. And when this despicable behaviour, masterminded by the head of this greedy group touched the lives of close friends of ours, we felt it was high time to speak out, our initial post "Finding Our Favour Faltering" (still a worthy read at http://discomatt.com/web/?p=7152) this controversial yet fact filled feature coming right on the back of a momentous power shifting occasion that saw the supposed new(ish) jewel in the Orange Nation, clubbing crown, taken away from them by the owners & investors in this Vauxhall venue.
So, having made our feelings felt across an equally faltering scene and having received rapturous applause for our brave move to speak our mind, especially given the reputation for bullying & strong armed tactics by that greedy group, it seemed the co-owners of Covert had also had enough of the competition crushing, dominance and thoroughly rotten way that Orange Nation operated,  also making a stand and, with an upper hand firmly in their grasp, set about laying down the aims & achievements for championing the much needed change the clubbing circuit had and still is craving for. And while we have gone into greater detail on this marvellous movement in our preview, "Championing Clubbing Change" (out at direct link http://discomatt.com/web/?p=7390), the intrinsic part of this change the team at Covert are championing, is to engender an atmosphere of fair play across the scene, to create a more even playing field where toes are not trod upon, where promoters don't feel threatened & where D.J.'s can play where and when they want without fear of reprehension, something which has plagued this fine profession, and particularly in Vauxhall, for far too long. So, with this cornerstone of change gaining momentum, the first step for Covert is to celebrate what they decided to call, "A New Beginning", a special event aimed at converting their words into action and bringing together like minded individuals that, like the driving force behind this change, one Alan Adams, were as deeply passionate about making the scene a better place for everyone involved.
And so "A New beginning" was born, the date of Saturday 18th march quickly decided upon as the appropriate time to pitch their exciting proposition, while with much negotiating with promoters & D.J.'s, the event has fast become something quite spectacular, with no less than nineteen D.J.'s playing across a party that will start from 11 p.m. and run through till a planned 9 a.m. finish. So, what are the names in the frames and what can you expect from this "A New Beginning" event. Well, first & foremost, it is very much a new beginning for Covert,  the team having tirelessly worked to upgrade the venue and finish what should have been finished by the departed Orange Nation, months ago. And having been shown around just a week ago, the transformation compared to our last visit in November is pretty remarkable, new stylish furniture, fixture & fittings making the upstairs VIP area feel genuinely like one, while with new lasers, lighting, roofing & flooring, plus all the finishing touches to trimmings in the main room, Covert is very much ready to deliver on the promise we were party to ahead of its opening last year. But it is the second space that has seen the biggest transformation, the awkward positioning of the D.J. booth put right and giving it an air & atmosphere, for us akin to the iconic Crash club, but with the style & sparkle that is very much a statement Covert can shout from the rooftops now. So, rather than feeling a little let down by the venue, as we were when we dived into Deelodeed last November, then the floor in the second room ripped & ragged, doors damaged, toilets scruffy and a sense that it was being maltreated, clubbers heading to Covert for this "A New beginning" event will surely be impressed with what they see.
However, what they will also be impressed with is the vast array of D.J. talent on duty this Saturday night, a roll call of residents from Vauxhall clubs past & present, all coming together in the spirit of the marvellous movement to champion change on the clubbing circuit, Alan  having secured the services of a richly diverse & dynamic pack of players that each bring their own individuality, style & substance to the show. And the nineteen names, well from Pier Morrocco, Paul Coals, Terry Bryan & Jamie Hammond holding the early main room reigns, the second space sports Ben Jamin, Gianni Morriso, & Guy Williams from midnight till 3 a.m., Lovechild's star resident Tony English following Mr Hammond in the main room, with Covert's own Paulo Moreno & main man Alan K carrying proceedings into the early Sunday morning hours, while from Crash days of old in a reunion which is not be to missed is Brent Nicholls & then Alan X in the second space, this space also seeing Tony Bruno, while the real thrill is the inclusion of names that are very much associated with Orange Nation of past & present, The Oli, Fat Tony & The Sharp Boys all playing out in the main room, while Tuesday morning club Desire promoter Steven Geller also hits the decks, the stop press news (although yet to be confirmed) that both Gonzalo Rivas & Paul heron will also be making an appearance. So, with a truly diverse genre of sound across these nineteen scene stars, it would be difficult to single out a particular style or indeed D.J., however, Mr Moreno has produced a podcast especially for this "A New Beginning" event, one well worth a listen & more by going to http://djmorenooctober.podomatic.com/.
As for the event detail, "A New Beginning" takes place this coming Saturday (16th march) at Club Covert in Vauxhall, doors opening at 11 p.m. and the event running through to a planned 9 a.m. finish, while for press, VIP's and other distinguished guests there is a pre-party reception from 10 p.m.. And to mark this special event occasion, the Covert team have decided to donate all profits from the night, including the whole door and bar take to the worthy cause that is The Great Ormond Street Children's Hospital (GOSH), one very much close to Mr Adams' heart, a planned raffle throughout the course of the evening hoping to boost the bounty they will be bestowing on GOSH. So, by either paying the flat door tax fee of £10 or by buying an advance ticket via http://clubtickets.com/gb/2013-03/16/covert-presents-a-new-beginning, you will be making a charitable contribution as well as being part of the clubbing change Covert is championing. Plus with a D.J. line up so dynamic, this looks set to be not just an exceptional event. But the real talk of the town, so one surely you cannot miss, the team echoeing our sentiments when they say "…Covert is shifting up a gear and we want you to come and celebrate this exciting new phase with us. DJ line-up is impressive enough, combine that with a few stunning surprises we have planned and you know this will be a night you would not want to miss…". Add to all that, hosts Chrissy Darling, Sylvia Rebel & the one & only Dior on duty, you will be guaranteed a warm welcome & then heaps of hospitality that sould certainly seal the deal, more detail should you need it, out via the events page at https://facebook.com/events/431518406929706/, while, health fit or not, we will be stepping out on Saturday to soak up the starting point of this clubbing change we are equally passionate about, so if you see us please come say hi, naturally making sure you "Go There! Be There! (DISCO MATT) 
Drawing a line under a lack lustre last year, we lift up on our music newsletters where we left off, restarting our "Podcast Picks & Tracks In the Mix" series with the first volume for 2013, picking out some of the latest podcast productions, while re-capping on our top track of 2012 as well as our tracks of the week from this year so far.
Having planned this new newsletter series back at the end of November, like much of our writing in 2012, it didn't really get off the ground, although with a steadfast determination to put delinquent deliveries behind us, we restart our "Podcast Picks & Tracks In the Mix" series, today marking the first volume in a 2013 weekly set that will switch focus from podcasts to tracks and back again, while also hinting towards newsworthy items & upcoming releases, sharing podcast & track page links along with YouTube inclusions, this first edition of the year having a London as well as a "protégé player" feel to it.
So let's get on and first to a D.J. who has certainly been through the mill recently, a pretty straightforward operations plagued with complications that laid Hifi Sean's deck duties to waste for well over twelve weeks, cancelled gigs in London & internationally leaving him pretty much down, but fortunately for us & all his music following lovers, not out. But the great news is that this brilliant beefy bloke is back, having played gigs at Orange and, just this morning at Beyond, while all that international work is kicking back in too. And while his 2012 didn't end in the best possible way, he has given us his own "Retrospect" on a year that he may want to forget, save for the superb sounds he has selected in his compelling compilation, a sure-fire collection addition by going to http://hifiseandj.podomatic.com/.
Now talking of Beyond, another D.J. that starred this morning in our favourite club on the capitals circuit, was GSP, this gentlemen Greek who, for us, will forever be linked with Mykonos music festival, XLsior, has plenty more in his playing portfolio, from his Athens base GSP being  heavily involved in the weekly club, Apartment as well as a host of international gigs including WE. However, London has been his playing field for the last few days, The Hart boys welcoming him back to the Gigolo decks on Wednesday, while the second showing in Beyond's main room will surely cement his character in the eyes of clubbers here. And having propelled his series of "Energy" podcasts in our movers & shakers section, it seems his latest production is destined for delivery there as well as here, his Vol. 5 devoted to London and in true GSP uplifting, energetic style, so well worth a listen & more at http://djgsp.podomatic.com/entry/2013-01-08T07_13_46-08_00.
Now to our first track mention and one which ended 2012 on a D.M. chart topping high, Taito Tikaro having also rose to the accolade ascendency of our Producer Of The Year, not least from this resplendent remix of DHP's "Not Alone", which continues to tumble our tears with each & every listen, so one to start 2013 as we left 2012 off, in Taito track hit heaven.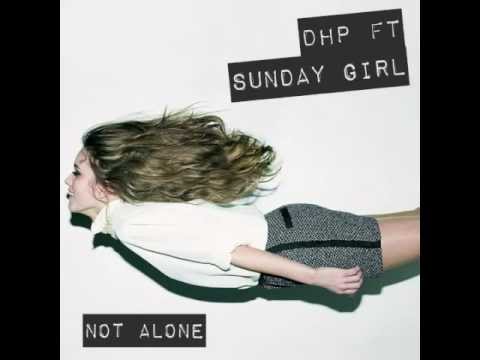 Onward to our next podcast production and the first of "protégé player" picks which goes to a talent who tintered on the brink of regular residencies on the capitals clubbing circuit last year, Norbert M having been successful in a string of D.J. competitions that saw him play at Heaven & at Fire & Area, although this promise proved to be a bit of a false dawn for this impressionable individual. However, this scene stalling set-back hasn't stopped Norbert in his podcast production path, he having compiled no less than 12 in 2012 and with his first this year named "Thirteen" he continues in his funky disco & tech toned directional style, this latest production, pretty easy on the ears as you will find out by going to http://norbertmik.podomatic.com/entry/2013-01-16T17_10_07-08_00.
Sticking with the protégé theme and with London, as we are for this first 2013 newsletter volume, we look to our Premier Protégé Player, Zach Burns, who is one of just a handful of D.J.'s that devoted a podcast to 2012, his final "Hose Sessions" edition of the year, picking out a track from each of the previous eleven, along with his December track pick, making for a compilation that really does take you on a magnificent musical journey through the last year of the brilliant Zach Burns beats world.  And having bucked the trend on many, he had a spectacularly successful 2012, scores of gigs in London & across the continent, raising his profile even higher than it was in 2011, meaning we couldn't have started our "Podcast of The Week" choices in 2013 any other way than selecting this as our top of the tree choice and one still out there to add to your collection by going to http://djburns.podomatic.com/entry/2012-12-28T09_03_18-08_00.
Switching to tracks for a moment, our next sharing selection goes to one that we labelled as our birthday track, making it to our final "Track of the Week" choice of 2012, also charting into our top ten of the year, but one that may well re-appear in our 2013 countdown, hence its inclusion here, the fabulous D.J. Eako & Jason Chance's "Deep Inside My Soul" still rocking our world.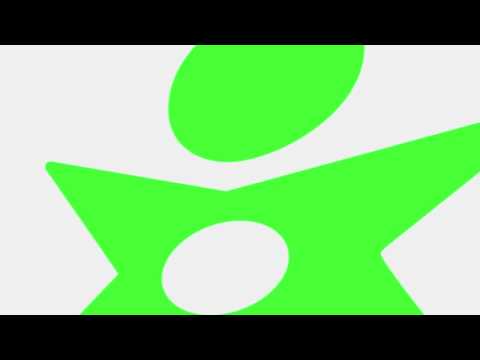 So to our next podcast pick and we couldn't pass proverbial free parking without driving our compilation car in the direction of our Premier Protégé Player for a second time, Zach Burns having just last night starred, also for a second time, at prolific Paris party Scream, he having made their series of "London's Burning" outings his own, Ludo & his terrific team surely welcoming him with open arms,  just as they did  with us  a couple of weeks ago when we were too in Paris for this heavenly happening. But back to Mr Burns and in true Zach style, he has devoted his first "House Sessions" to his appearance at Scream, while we are eagerly awaiting his live recording from last night's event, which should be published via his Soundcloud site in the next couple of days. However, in the meantime, we highly recommend you head to Zach's Podomatic page at http://djburns.podomatic.com/ and add this thirtieth monthly mix to your collection quick sticks.
Now, combining both protégé player and birthday themes with our selections, while we have already devoted the first "Podcast of The Week" feature & the first D.J. Focus of 2013 to this terrific talent, given it is Adam Turner's birthday today, we simply couldn't resist giving his new podcast another push, "Not Another Fu@king House Session" far from both the words not & another, as we cannot get enough of this marvellous man's music making, we having to wait, very patiently, over five months for this compilation, after being blown away by his "House Of Summer 2012" mix, which safely made it into our top five podcasts of the year, this new compilation heading for a similar destiny and one, like the former, we absolutely adore, the vocal into progressive journey twists a triumph and so one we are sure you will love too, grabbing your copy via http://adamturnermusic.podomatic.com/ a musical MUST.
Track time again and to our first weekly pick of 2013, one that absolutely enthralled us in the final few dancefloor moments of 2012 at Beyond and did exactly the same on NYD, Steve Pitron the purveyor of the pulsatingly stunning "Strange Fruit" by Jay Lumen, he brilliantly blending it with the classic "Sunday's At Heaven", leaving us breathless with its brilliance, a real head in hands job, as it continues to do in its pure "Original" mix form right here, heads up to Mr Lumen for storming our Y.E. chart to position four, toppling many others in his wake.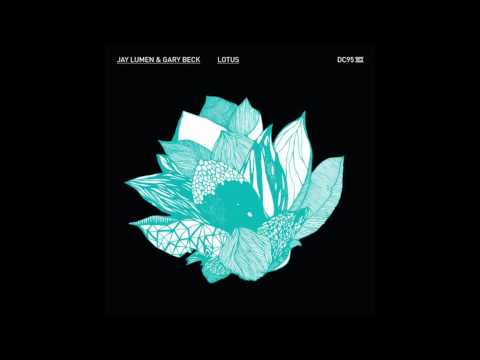 Back to protégé's, podcasts & birthday's another one of our prized pack celebrating his birthday today, Chris Brogan having been on our protégé list for quite a while now, he first impressing with his podcast productions some three years ago, while dips in & out of the scene have kept him in our minds eye, even if he may have missed out on mentions recently. However, given that it is his special day today, plus the fact that his Friday frolics at the Edge in Soho will be added to when new Saturday club night "Baked" launches round the corner at Green Carnation on 2nd February, it only seemed right & proper to include him here, a glance at his Podomatic page revealing no less than five productions from 2012 to choose from, "Baby Cakes 4" and "Of With Their Heads" out top two choices, while, appropriate for the weather at the mo, is his "Winter Warmers" mix, the choice being all yours by going to http://djchrisbrogan.podomatic.com/.
So, to our final podcast for this first 2013 newsletter series volume, this in response t a message (we suspect tongue in cheek) which said "…what has happened to my podcast mentions…", this despite him being part of our one November newsletter at the time of his last release, while Jamie Hammond, given the other includes here, makes for a fitting match, not least that he stars alongside both Adam Turner & Zach Burns at the Monday night clubbing colossus that is Popcorn at Heaven, next week seeing Jamie play alongside his spinning sparring partner Alan K at the monthly outing "Trinity". As for his podcasts productions, he was one of just a handful that got a mention in our music newsletters (of which there were very few), his November "Sleepless Night" the last we covered, while since he has posted his live mix from the now no more Gaydar Radio, while it is his "After Dark" compilation, published just five days ago that gets our thumbs up, an uplifting collection of tunes but with a definite tribal twist that plays into the hands of those international clubs that will pepper his playing programme throughout 2013, so one worth of more than just a listen by heading to http://d-jamie.podomatic.com/ and pressing that download button.
So to our final track mention for this time and our second "Track of The Week" choice of the year, one which was rocking our world in 2012, but really hit the mark during his set at Beyond on NYD, Pagano playing us the tribal version of his tremendous tune "That Disco Fever", but hitting our house mix mark here, this among other productions of his seeing him ascend to a regular slot in the Supports section on our website.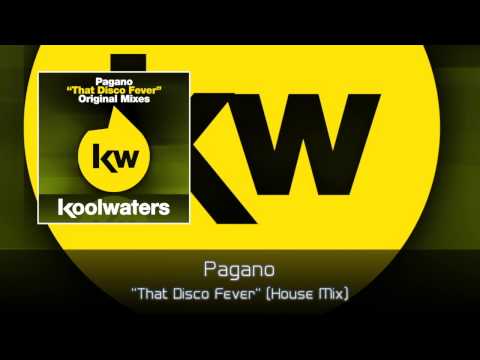 Well that's almost it, but just some small snippets of news before we close, a brand new Steve Pitron podcast on the cusp of completion, while we have been privy to exclusive exposure of the equally new Pitron & Sanna track production, it still very much under our gagging order wraps, but is one we will bring to you as soon as we can get our mitts on it. As for our next newsletter , we will be switching our focus to track rather than podcast producers, also heading across into Europe to give next weekend's volume two edition  an international flavour, this ahead of our trip to Antwerp the following weekend. Plus with our latest podcast & track of the week feature to come, along with the promised music review of Profile/Lo-Profile, which closed doors ten days ago, there is much more music coming your way in the next seven days, while in the meantime, we trust there is plenty here to keep your ears buzzing & your feet tapping, all the podcasts and tracks proving, to us at least, that "Music Is The Answer!" (DISCO MATT)
Wiping the seventh month slate clean, we signal a new dawn in our music newsletters, the first in a continuous volume series that, each week, promotes the podcast picks & tracks in the mix, including those promoted our website and other movers & shakers that have been rocking our weekly world, all that along with our podcast & track of the week choices, direct download/stream links & video clips included, meaning its "music is the answer" all the way.
In a week that has proved our most musically momentous & emotionally enthralling ever, it seemed wholly appropriate to re-engage in one of the most prolific passions in our life and wax lyrically about this majestic medium. However, with our last newsletter now over seven months old, there is much music making we have missed in that time, although we are not planning or proposing a comprehensive catch up, rather to wipe that slate clean but with an eye to sharing some of the bigger pieces of podcast & tracks news now we are back in the music newsletter driving seat. Plus, to keep the momentum going, we are sticking to a simple & straight forward new volume series, which we are calling "Podcast Picks & Tracks In The Mix" which will gather up some of those momentous music moments of the year as well as the more recent production picks from both our website & those that have been rocking our weekly world.
So let's get to it and start with the most momentous musical masterpiece of 2012 so far and one released just seven days ago, Steve Pitron's "WE Formula 2 Part 1" podcast having completely consumed us, like no other before it, this marking his fifth release of 2012, a year which in many respects we would rather forget. But true to form throughout this tough twelfth 21st century annual, Mr Pitron has come up trumps  in making our bad times good through his magnificent music making and if there was the most phenomenal positive we can draw from our troubled toils, it is exactly this. Plus, in this latest podcast, phenomenal is exactly the word to describe this Pitron production, the terrific twists & turns between full on tech and vocal injections, perhaps challenging the tastes of some of his following faithful, does for us display Steve's dynamic dexterity in all aspects of  track spotting, selecting, moulding & mixing that make him a master of his art in our books. And over 9000 downloads, plus the number one spot  in the Podomatic chart, speak spectacular volumes, while given the indelible impression this podcast has made on us, we naturally devoted a special review feature, "Pole Position Production" which tells you the story of how this colossal compilation has consumed us, one worth reading at http://discomatt.com/web/?p=6033, while we can say no more than we have there apart from, get this stunning Steve set of sounds into your collection by pressing the "WE Formula 2 Part 1" download button at http://stevepitronsessions.podomatic.com, while it enters its eighth day as our "Podcast Of The Week" for a second seven day term in a row.
Now we go into the podcast mix, as we head to the other picks on our website, a more appropriate position in this newsletter for the next marvellous music maker we couldn't think of, as coming second only to Steve Pitron is an accolade we can easily award to a young man that pretty much instantaneously impressed us to the extent that we propelled him as our so called "premier protégé player", a position Zach Burns continues to hold. And with a developing vocation behind the decks that has grown in both stature & size, regular residencies here in London including with club nights Gigolo, PLAY>TIME & Popcorn, he holds down a Saturday slot with The Edge and, on top of that has been part of playing  proceedings at CasaLatina, Matinee, D.J's At Work & The Hoxton Pony. But our brilliant Mr Burns has also played over on the continent, representing Gigolo in Germany & starring for Paris club Scream, all this hinting to even greater gigs to come as we close in on 2013. However it's his podcast productions we hone in on here, Zach as adept in compiling a compilation as selecting sounds for a set, his series of "House Sessions" podcasts the prolific proof of this particular pudding, while like many of his contemporary D.J. compatriots, he also releases recordings of his live sets which are also testament to this terrific man's talents. So, having made our "Podcast of The Week" slot on a few occasions while we have been off newsletter air, it comes easy to catapult his compositions here, a simple click on http://djburns.podomatic.com/ bringing you straight to his latest monthly release, while a visit to http://soundcloud.com/djzachburns taps you into those live recordings, his last PLAY>TIME set one not to be missed.
Keeping to the "in the mix" philosophy of this new newsletter series, we head out internationally now but not that far, landing on Belgium and an impressive individual for whom 2012 could not have been more polar than ours, the year one that Elof de Neve will remember for a long time to come, as his D.J'ing career has gone stratospheric. From the solid base of one of his home country's biggest club brands, Red & Blue, Elof has spring boarded across Europe throughout 2012, Matinee appearances in Amsterdam, Barcelona & Paris adding to guest slots at Milan's The Farm, Super Heroes in Cologne & Propaganda in Berlin to mention a few, while he was in the thick of the ES Collection "Get It One" world tour, played at pride events including Antwerp, Lisbon & Sitges,  all this while cementing that base back home in Belgium. And it is back home where Elof will be next weekend when Red & Blue mark their 15th anniversary, we crossing fingers that he will lay down a new podcast to mark the occasion, no doubt filled with all the uplifting & euphoric vocal house that benchmarks the beats in his bag and score the sounds selections in his sets, these sounds often comparing him to our first newsletter inclusion, this comparison quantified in the quality of Mr de Neve's compilations, the latest of which was devoted to club brand Propaganda and is tanked with terrific tracks, while there are plenty more to pleasure your play button by heading to http://soundcloud.com/elofdeneve where the wonderful musical mixing world of this genial gent from Gent is your oyster.
Right, time for a track mention, although with so many towering tunes to choose from in the last few months we head for a heavenly highlight from Spanish star of the international stage that will quite possibly be our producer of the year, as Taito Tikaro has scored successive sweet spot goals on us throughout 2012, "Lady Luck" the first, "Lift Me Up" another, more recently, indeed as recent as the last few weeks, his interpretations Florence & the Machine's "Spectrum" and as recent as the last three weeks, Albert Neve's "She Loves", while there are plenty of other tremendous track treats in Taito's trunk of tunes. However it is his own production that we pluck out from his prolific pack to focus on here, "My World"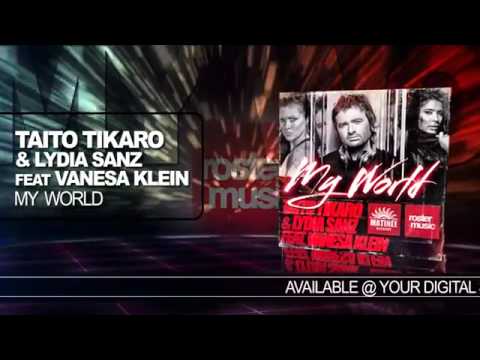 featuring the vocals of Vanessa Klein, the lyrics of the song still erupting our emotions & tumbling those trademark tears some four/five months after first tuning into this towering track on Steve Pitron's "Summer 2012 Part One" podcast and one that has been trading 2012 track of the year top spot with "Take Me Higher" since, Taito's talent for the swooning & zooming sounds to stir our senses peppering all his productions but impressively indented on this incredible incarnation of his. Will it make it to the treasured top slot?, well it has stiff competition not least from another which we will be including  a little later, along with that Rony Seilkaly stunner we have already mentioned, but Mr Tikaro has every chance of lifting not one, but two DM trophies this year.
Back to podcast productions, back to London and back to a website inclusion that has, like all the former three in this newsletter, scooped our "podcast of the week", but not just that, achieving the as yet unprecedented accolade of staying at our effective number one slot for three weeks in a row. And this was not only richly deserved by the quality of the production but the resplendent return to music making by one Mikey D, his podcast production absence of over fourteen months, "Heavy Baby" somehow sending this scene favourite star into semi retirement, although with a demanding day job taking up most if not all of his spare time, the previous regular resident inclusions at Beyond become nothing short of barren, while the heavier direction of his music marked just the occasional appearance for sister brand Later. Yet while, if we are honest, the former Dower compilation delivery failed to float our boat anywhere near as much as "Lose Control" did, in "House Music All Night Long", Mikey has struck gold, neatly bridging the gap between his two other podcasts, a delightful dollop of classics remixed balancing tech & vocal infusions, while floor filler favourites "Let The Sunshine In" & "Naturally" are heavenly highlights. Plus with returns to gigs behind the decks of Beyond, Later & PLAY>TIME, we felt his inclusion here, on top of devoting a special feature to him, "Delectable Dower Delivery" a worthy read at http://discomatt.com/web/?p=6000 , very much deserved, as is this marvellous mix into your collection by pointing yourselves at his podcast page, http://mikeyd.podomatic.com or selecting his soundcloud site at http://souncloud.com/mikedower and, like the compilation title, play Mikey's house music all night long.
Jumping back internationally we only have to take a short trip across the channel to the French capital to find a D.J/Producer that, while he resides in Paris, is quite often jet setting around the globe to star in all sorts of club events & happenings, destinations Leomeo Carandang has touched extending to all five continents, just these last handful of weeks he back not too far from his birthplace of the Philippines, only yesterday playing at Singapore club Taboo, while a vacation in Vietnam has been a much needed & welcome break from what is always a hectic schedule in the life of Leomeo. Indeed, of the fifty two weekends in a year, he is away from home for a good 80 % of those, his gig tours & travels as close as Marseille & St Tropez to as far as Montreal & Sydney, the latter marked with one of his most recent mixes from his short tour there which including a gig at the city's Extra Dirty club and is the one we currently feature on our website. However, the Leomeo production story extends much further than that, a sizeable chunk of his time during the week being spent in the recording studio, his most prominent production since the superb track "The Sound Of C", one which was remixed by a number of others including Superchumbo, is "Do U Feel It", while a simultaneous production "Give Me Luv" is nipping at the former's heels, these two releases on top of what is probably our favourite of his tracks, that being "The Bomb" which within a very short space of time has been remixed no less than six times. But with over 70 podcasts & tracks to choose from, Leoemo literally spoils you at his soundcloud site, well worth a visit by clicking on http://soundcloud.com/djleomeo/.
Now it's time to mop up the rest of our website podcast picks, Brent Nicholls having turned to twitter to market his mixes, a visit to http://djbrentnicholls.com/web/2012/11/19/follow-me-on-twitter-download-exclusive-podcasts/ telling you more, while The Oli takes us back to 2004 for his "A Moment Of Orange History" podcast which proves a superbly sentimental step back in time, so worth grabbing at http://theoli.podomatic.com/entry/2012-11-18T15_03_13-08_00 so as to sink into what is an exceptional example of Mr Bell's brilliant beats. Then we come to what we call our "movers & shakers", those latest podcast productions that have pricked up our ears, London based Tim Jones doing just that with his intriguingly titled "D.J'ing For Dummies" compilation, he summarising it as "…an hour of house music tracks from my box…", a click on http://riseandshine.podomatic.com/entry/2012-11-22T07_23_03-08_00 proving that he has, as he stated on his podcast page, mixed for your pleasure, while our other mover & shaker from the capital this week is Jamie Hammond & his spontaneous set piece experiment which came out of a sleepless night, that finding resonance with us as we too have been suffering from sleep shortage and this affinity made us listen to & be impressed by his effort at http://d-jamie.podomatic.com/entry/2012-11-21T22_11_29-08_00. Internationally we have two "movers & shakers" too, the first one we have been wanting to include for a long time, Ludoladiva posting on our Facebook each & every time he makes a mix, his upcoming gigs for Matinee warranting our promotion, Ludo inviting you to join his session by going to http://facebook.com/events/450106361703958/ while the actual podcast promo is up at http://soundcloud.com/ludoladiva/ludoladiva-matinee-promo-part1-december-2012. And last, but by no means least, is Greek guy GSP, another who regularly shares his productions through our social networking connections, his relatively new "Energy" series very much on our favourites list, he having been one of our "movers & shakers" for a rolling few weeks, his latest "Vol 3" a surefire fabulous addition to your collection by hitting on http://djgsp.podomatic.com/entry/2012-11-20T10_23_06-08_00.
So with our podcast picks done for this time, it's down to that other track mention we hinted to earlier to finish off this first volume in our own new series of music newsletters and fulfils our promise to include our "track of the week" which, in one of the most momentous musical weeks we have endured & enjoyed, could have gone to any one of a dozen or so choices. But while many trademark tears & emotional eruptions came from all the tracks in our selection pool, it was "Beautiful Mind" which spilled more sentiment than any other, actually stopping us in our working tracks when we first heard it on Tuesday. Indeed, with a compelling connection to our "podcast of the week" choice in that Steve Pitron's "WE Formula 2 Part 1" production was the introductory source, after sinking into this terrifically moving track masterpiece, we sought out the exact version from Mr Pitron's podcast, first falling on the Chucky, Ortzy & Nico Hamuy remix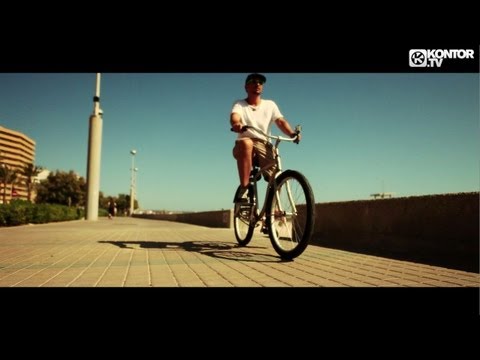 which while not the version we were hunting for, sourced the official video which began the equally moving story of this marvellous few minutes of music, the filming of the artist, Keemo, on his bike the first emotional erupter, the Catalonian film location connection anther catalyst the lyrics, as they played out on the video, completing the tear tumbling picture. Then came the story of why Steve included the track on his podcast, which gave it even more providence to make it to our "track of the week" pick, it having also made it into both his & Max Sanna's sets during their ClubNation back-to-back performance at Lo-Profile last night, all meaning that, like our other track focus here, "My World", "Beautiful Lie" looks destined for year-end greatness, while with a host of remixes out there, plus that illusive inclusion on the Pitron podcast still to come our way (hang on a second, here it is)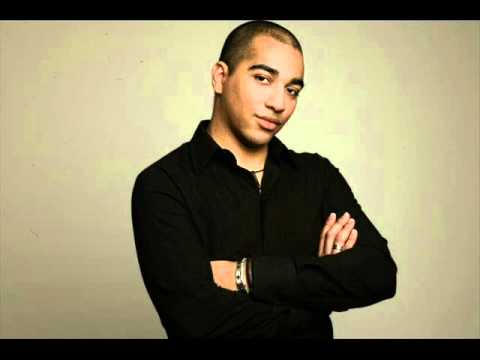 watch this space for a special feature on this & a handful of others that will be vying for that top track of 2012 trophy spot.
Well that's just about it for our first music newsletter in months, but we promise it won't be even weeks before the second volume in this new series, the emphasis switching from podcasts to tracks and to those producers on our website, the likes of which are Danny Verde, Ivan Gomez, Guy Scheiman, Javier Medina and, naturally, Taito Tikaro, while a couple of podcast "movers & shakers" will get a look in too. However with all that to come, in the meantime we hope you connect with our above choices, all which, for us, go to prove that "Music Is The Answer" (DISCO MATT)
We can't quite believe its three years since Onyx emerged on the capitals clubbing circuit, having pretty much taken the scene by storm from day one, it riding the rollercoaster of unbelievable up's & dinky doses of downs  that has been the last thirty six months, tonight (Fri 14th Sept) seeing this captivating club uncork the celebratory champagne, we landing our "Pick Of The Day" choice at Onyx's doors, all the event detail a banner selection away opposite or an image click below, while we reflect the clubs past, present & future beneath.
Has it really been just three years since Onyx opened its doors? Well, if the event PR is anything to go by then yes it has, although if we are honest it seems that this colourful & captivating club has been around for much longer, perhaps as it is now very much part of the capital's circuit Friday furniture, it having captured the clubbing public's imagination pretty much from the off, in its first year alone scooping a cupboard full of awards from the scene's top brass press publications & websites. Yet under the veneer of this shiny spectacle Onyx has also had its fair share of upheavals, the club having changed promotional hands no less than three times, its original helm head falling from grace in a pretty dramatic fashion, his replacement soaring skyward in the eyes of the scene, while Onyx's third pair of hands has had to cope with the club's most turbulent period yet, its crowing popularity having been wrestled away by a Soho bit hitter in the form of the very popular Play>Time.
That said, along with its Orange Nation stable of running mates, brands such as Beyond, A:M, Gravity, Later & (of course) Orange, Onyx is now very much an indelible part of weekly clubbing life, surely its most notable achievement to date being the transformation of Friday frolicking and setting the standard that many others have followed. Onyx has also attracted is fair share of the cream of the gay D.J/Producer scene, figures including our Italian Stallion Pagano, super Swede Per Q.X., Gaydar Radio's Club Nation host Phil Marriott, shining stars Jamie Hammond, Jc Christopher & Lee Harris, all gracing historic home Area's main room decks. But moreover, the brilliant blend of upfront house into pop & commercial through tech & tribal across three spaces has been the clubs most formidable force to be reckoned with, scene icons Tasty Tim & Miss Dusty O spearheading that pop cultural revolution in Onyx's second space, while an assortment of others including Lisa German, Ariel, Paul Christian & David Jimenez have turned the terrace room tech-tastic in Onyx's three year time.
Then there have been the new kids on the Onyx & D.J. scene block, names such as Adam Turner & Matt Bogard, who have kept the offer fresh, while each promotional hand has played his & her part in creating a Friday phenomenon which, at its height, has knocked very hard on the door of Beyond as the biggest & best weekly around. So who have been those promotional hands? Well for much of Onyx's history it has been Jonny marsh steering the ship, while more recently his Brighton bred sidekick Verity Mayes has held the helm, she having taken over at a pivotal moment in Onyx's relatively short history and sees its moving from that historical home Area to the newer more compact club next door, Covert. Yet while this is a pretty substantial shift for the club, in some ways Onyx has come full circle as it marks its third birthday, as original promoter Steve Geller is very much back in the picture, heading up the main room D.J. line-up for this special celebration while we have a sneaking suspicion that he will also be re-arresting the promotional reigns back as the club sets sail into its fourth year, Mr Geller surely the one to return Onyx to the top of the Friday clubbing pile.
With that bite size reflection on the past present & future of Onyx done & dusted, let's fill you in on a little detail of tonight's third birthday bash which, if you have been paying attention, takes place at new home Covert, the club having waved a fond farewell to Area with its "Last Dance" affair one week ago. So, with a determined step into the future, Onyx rings in the new from 10 p.m. tonight, advance tickets priced at just £6 available online via direct link http://orangenation.clubtickets.com/gb/2012-09/14/onyx-the-third-birthday, while joint entry to A:M is just a further £6 via the same link, entry on the door a similar price while by going to http://gayguestlists.com/onyx, you can get yourselves discounted entry, a flyer also a discount option, entry before midnight having already been advertised as free (you know what to do). And in terms on the music, the Onyx team welcome special guest D.J. DMS to the new second space at Covert, alongside Tasty Tim & Lady Lloyd, while Steven Geller spins a special headline guest slot set in the main room, ability abetted by Jonny M & Matt Bogard. Plus, the go-go boys are back too and we suspect (although not in the PR) the tallest & most welcoming hostess in the land, Chrissy Darling, will be taking centre stage as usual, more info, should you need it, out via http://facebook.com/onyxlondon.
So, suffice to say, its looks like Onyx will be rocking & rolling tonight at Covert and is definitely a brilliant place to be & be seen on the scene on Friday, we hoping to make our inaugural visit to this Vauxhall venue & celebrate with Steven, Chrissy, Jonny & The Onyx crew, not forgetting the one & only Tom Fuller, so if you see us come say hi, but if not then keep your eyes peeled at http://twitter.com/discomatt for our live nibble size review tweets. (DISCO MATT)
It hardly seems twelve months since we stepped out onto the delightful dancefloors of Rome's finest, but as Muccassassina calls the curtain on its 22nd season with a swansong of a showstopper this coming Friday (25th May), it simply had to make it to DM's pick of the day, all the event detail a banner selection away opposite or an image click below, while DM looks back a year with extracts from his review & his take on guest D.J. Jamie Hammond beneath
DM looks back 12 Mucca months…
To think that it is literally twelve months ago to the day that we were getting excited about our trip to Rome & a liason with Muccassassina, still fresh from playing witness to their spectacular stage showing & event at Delice Dream, yet as another season in Mucca land draws to a close, we couldn't resist looking back a year & sharing our experience of the magnificence of Muccassassina.
"…From the very first time we saw Muccassassina's magnificence in the flesh, we have adored everything about this brilliant Italian brand, having seen it out & about on tour both for the massive London Global Dance Festival & then at Delice Dream in Barcelona, the opportunity, however, to see it in its natural home in Rome a dream in itself. But with the added ingredients of two brilliant Bello's in Danny Verde & Micky Galliano, along with a reunion with Mucca's (the affectionate term) creative director Diego Longobardi & his terrific team, the opportunity to head to the Italian capital for this monumental meet up was too much to resist…"
 "…So, with an in & out schedule sorted, we took a flight down to Rome on the Friday, hooking up at our nearby hotel with both Danny & Micky for a pre-club bite to eat, we showered & shooshed ourselves up for the short hope down to Mucca's host venue, Qube, arriving at just before 11.30 p.m., in plenty of time to see the whole of this voluptuous venue in its pre-opening state. In the capable hands of Mr Verde, we were shown each of the three floors in sequence, Danny explaining the different musical concepts associated with the individual & very different spaces, the ground floor reserved for V.J. style classic nineties & noughties pop music, a huge back of video screens the focal point, while the first more mirrored & expansive space housing R&B, although it was the top floor that was the icing on the Mucca cake, a huge square shaped room encased by an upper viewing balcony, a massive stage at one end, with the D.J. booth up even higher behind, a truly spectacular space with the biggest mirrorball as a centre piece we had ever seen…"
Plus, to make the stat of this magnificent Mucca experience more magical, we got to kick back while the drop dead gorgeous dancers dress rehearsed the main stage show, Diego in the thick of the action, masterminding the whole operation with his usual flair & flamboyance. But  we were here for the Mucca proper and it wasn't long before the club was swinging into action, a sortie down to the ground floor finding that a large number of clubbers had already descended on Qube, a marvellous mixture of guys & girls, the expected Italiano trendy set very much out in force, as were the muscle mary's but not overpoweringly so, regular club kids just as if not more plentiful, the one thing everyone having in common was to have the best time possible…"
"… And that's exactly what we did, first lapping up every tiny morsel of the impressive & uplifting scorcher of a set from Mr Verde, who wowed us from start to finish of his superb stint, a performance packed with favourite anthems among newer tracks, treating us tremendously. Then, we enjoyed equal pleasure from the tougher yet still amazingly accessible accomplishments from Micky Galliano, very much giving Mucca's main room the vroom we had expected & now adored. Plus, with stage showing after showing by those magnificent Mucca go-go dancers, resplendent in blond bob wigs in celebration of the "Raffaella" theme of this event, we hardly needed to leave the main room space, such was our complete captivation for this colourful & complete clubbing colossus. So, with a massive thank you to Diego, his top draw team, to our Bello's Danny & Micky & to everyone involved in this Mucca magnificence that delivered resplendent rapture in Rome…"
DM says of guest D.J. Jamie Hammond…
Terrific talent Jamie Hammond first came to our attention a couple of years ago when a sudden meteoric rise saw his name in the frame for a whole host of clubs & events in the capital, a residency slot at Friday nighter Onyx soon spring boarding him to other openings, including Heaven's "Popcorn" & even slots for awesome afterhours Beyond, some next to his pal & Popcorn playing partner, Alan K. But while Jamie made a substantial splash on the scene, it seems he has, like many other new names, suffered from the close knit & dare we say, closed shop syndrome that promoters seem to follow & adopt in the capital, established names consuming the lion's share of gigs in the more mainstream clubs & the alternative scene having their our bunch of beatmasters, all of which has left Jamie tintering on the edge of greatness. However, with his gigs at Popcorn & Mucca, that along with a string of other gigs far & wide, including The Week in Brazil & Pacha around Europe, as well as a selection of gigs at clubs off the usual gay circuit in the capital, Jamie is certainly keeping his hand in on the D.J. game, while balancing a second career as a personal trainer in with his hectic life schedule.
So, while last year saw a plethora of podcast productions, each very much echoing the Jamie style of sound that is progressive & uplifting by nature, he jumping between the two genres with consummate ease, 2012 has seen a slight slowing of compilations, just two in fact, one devoted to his Popcorn residency & to the Royal House party, while the other & the one we are honing in on here, to the magic of Mucca. Indeed this superb sixty three minute mix reflects the slant towards the more Eurobeat come tribal sound that seems to go down so much better on the continent, the Roman's certainly lapping up Jamie's sets in this style with gusto, host venue Qube always packed to the rafters whenever he plays in the so-called "Elektro Noise" main room, a space that is second only to our beloved Area of all the clubs we have visited in the world. And with this compilation creation of his, you can certainly sink into the fabulous feel of a dervish on the Mucca dancefloor, Mr Hammond drawing us in with a disco dance classic remixed & then keeping us glued with a brilliant blend of those tribal, progressive, uplifting & euphoric beats that very much transport us right back to the Roman capital, that & soaking up a superb Jamie set as we have done on so many occasions. So, if like us, you can't make it to Mucca for the season swansong, then the best next thing is to press the play button as you select Jamie's Mucca devoted dream of a podcast at direct link http://d-jamie.podomatic.com/entry/2012-03-06T13_53_06-08_00, while a run through some of his other mixes is also very much in order. (DISCO MATT)

London may have been gripped by the terror of the blitz back in the 1940's, but a new kind of blitz is looking to make a bang in the capital when, some seventy years later, the brave new brand on the block that is Blitz Bar launches with its "Peepshow" party, Disco Matt biting into the detail of this new concept that brings back some old favourites.
We look back on the halcyon days of the broad bar culture that was Soho and one that stretched much further than the boundaries surrounding Compton St, venues such as Halfway To Heaven off Trafalgar Square, Locomation on Leicester Square and both Cruz & Brief Encounter on St Martin's lane, all the watering (some right old) holes bridging the gap between the Soho stomping ground and the gigantic gay clubbing paradise that was Heaven, nineties London a very different prospect for the roaming gay looking for some audacious action. And there was another venue that was part of this picture, Kudos on Adelaide St. sitting neatly between those St Martin's Lane cruising grounds & the might of Heaven, the more classy & trendy set seeking this refuge away from the red light tendencies that remained quite prevalent at the time. But, with the shift of clubbing to Vauxhall and Westminster council sweeping a clean-up broom through the Soho scene & its surrounding streets, the whole nature of gay bar culture in central London changed, the current landscape even without the brilliance that was Barcode, even Heaven a mouse compared to the might it was before, Kudos a victim of the shifting of the scene south of the river.
However, while Kudos may have gone for good, the gay legacy that it left behind at the venue on Adelaide St. is set to be bravely re-born in the form of Blitz Bar, a name that is commonly associated with the bombing on London during the second world war, although the organisers behind this bold new venture are hoping that "bombing" will not be the byword of this scene step change, rather the rekindling of some old favourites as well as bringing some new concepts & stars to the fore. That said, given the shift away from the vicinity in recent times, Blitz Bar finds itself pretty much out on a limb, even though Halfway To Heaven is close by, while it is favoured by pretty good transport links and, being in the Charing Cross district, one geographically noted as being the historical centre of the capital, central it certainly is. But Blitz has a tough task ahead of it in attracting an accomplished audience, although is attempting to serve up something for everyone, ranging from a firm favourite social soiree, to a sexy burlesque come risqué offering, as well as music driven night that has international come global intentions, that along with a planned D.J. competition evening which sits on a slightly different stool to former forays.
So Blitz is very much looking to shout a scene statement, that shouting beginning this coming Friday (3rd February) when the new venue (currently a Gilberts Bar) launches with its headlining event, "PEEPShow", one which has been billed by co-promoters Brad Frederick, Tom Spindler, Brent Nicholls & Doug Silva as being "…Inspired by the sexual, and sensual vision of the 21st Century man the resident "PEEP boys" will be presenting outside of the box sexy burlesque and peepshow inspired stage shows with added visual treats, stamping its way into your weekly diaries…" they adding that "…Hot DJ talent will be hitting the deck space in the basement club along with various guests delivering vocal, upfront, progressive, funky house beats adding the perfect soundtrack to your weekend starting point…" residents Brent Nicholls & Doug Silva joined by an array of guests that currently include Sharon O Love, Alessandro Londra, Zach Burns, Norbert M & Jamie Hammond, while in hosts Brad Frederick & Tom Spindler, it seems the Vauxhall element of clubbing has an indelible influence in the PEEPShow philosophy, the duo sure to attract more than a handful of their brethren to Blitz. And for the launch night, the team have enrolled the P.A. services of "…blond beaut & rising songstress…" Emma Cook, while there will be plenty of burlesque gogo's on show to bolster this basement bonanza, although due to some licensing technicalities the original 9 p.m. to 3 a.m. running time has been shifted to an 8 till midnight slot, meaning, as of going to press, we are unsure of entry fees (we reckon there must be some serious money behind this venture if its free entry!), but with more information available at http://blitzbar.co.uk & an indication of the music of offer via the inspired PEEPshow podcast at http://djbrentnicholls.com/web/2012/01/30/minicast-peep-house/, this should be a launch night to write rather than head home about and as the boys simply say "…welcome to the show, we dare you…".
PEEPshow aside, Blitz Bar extends into Saturday's too, the venue's international intentions, a mid-evening offering that kicks off this Saturday (4th February) from 9 p.m. till midnight,  bringing to London a truly global feel, the team remarking of this Saturday night showing, "…we are passionate about music and every Saturday you can experience GLOBAL BLITZ, a collection of international DJs taking you on a global journey of house…" hostess Sylvia Rebel like her PEEPShow compatriots adding that Vauxhall element to proceedings that is sure to attract a certain crowd of clubbers & cavorters, while the D.J. roster looks pretty similar to the Friday foray, excepting the addition of Paul Heron, Berlin boy Tom Peters (aka KevinFunkt) & Oliver M along with Italy's GSP, these just some of the internationally renowned stars that will give the night a global feel. And with each week given away to a different night, the team tell us that "…the Global roster takes you from London to Brazil with stopovers in Europe, with "BERLIN BLITZ" on the1st Saturday of the month) with DJs Paul Heron & Tom Peters + Guests, "LONDON BLITZ " on the2nd Saturday of the month, with DJ Brent Nicholls plus some of London's biggest spin maestros, "LATIN BLITZ" on the 3rd Saturday of the month with DJ Doug Silva plus a collection of guest DJs with that Latin flavour, "EURO BLITZ" on the 4th Saturday of the month) with DJs representing the best of Europe & the UK including appearance by Alessandro Londra, Sharon O Love, Oliver M  and "XXXTRA BLITZ" on the 5th Saturday of the month when guest DJs will descend on Blitz to provide us with sexy beats and horny house in this extra Blitz session…", need we add more apart from pointing you towards http://blitzbar.co.uk for more info.
However, without doubt the ace in the Blitz bar pack for us is "SuperSocial" which hits the ground running from next Wednesday (8th February), bringing back the terrific, tremendous & towering trio that is Brent Nicholls Paul Heron & (Hrh) Minty, yes the team that brought us "Industri", a superb social soiree of a club that pretty much transformed our lives for good and one that saw Disco Matt born & then bred in his infancy. And the firm favourite "Industri" package of old will be transposed into the Blitz Bar of the present, a two floored foray giving it a feel towards the future, all based around the "social" theme, so social hours, social surroundings & social sounds, yet with the "SuperSocial" philosophy being pretty much the same as its former, namely "…a simple idea of a house party where friends, friends of friends and more friends are welcome to drop in…" , while just like the days of Industri, the team tell us to expect "…anything can happen, it can go from mild to wild and back again…and with Minty as your host you will be made to feel right at home…" a better hostess with the mostest we could wish for. So, with Hrh ruling the roost upstairs, down in the basement, the back-to-back partnership between Brent Nicholls & Paul Heron will be re-formed, Brent telling us to expect "…floor filling anthems, funky house, disco dipped grooves, the occasional WTF record with plenty of progressive, deep and tech thrown in providing you with the perfect soundtrack to a social backdrop…" and pretty much what we used to get at Industri, especially in the Vauxhall days. Plus, it seems that "SuperSocial" is teaming up with the Gigolo boys, meaning its Blitz bar early doors, followed by a jaunt up to Shadow Lounge, discounted entry to Gigolo available at SuperSocial, the combo making for a "…midweek dirty disco orgy extra-ordinare…" and sure to pack a powerful punch in the clubbing scene calendar. So, with Minty, Brent & Paul back together, "SuperSocial" will be the place to be this coming Wednesday (8th February) and every Wednesday after that, further details out at http://blitbar.co.uk.
So, in "PEEPshow", "Global Blitz" & "SuperSocial" you have three new ventures that should fill up your Friday's, shake up your Saturday's & whip up your Wednesday's, Blitz bar the brave new brand on the block offering up a new place to step out & be seen on the Soho(ish) scene. So, put your brave head on the Blitz block, get down to Blitz, get blitzed and in so doing,  make sure  you Go There! Be There! (DISCO MATT)
Prologue
Painting a reflective picture comes quite easily to us, although in the case of this super size review of Beyond's "10th Birthday", to do so has required us to prologue our reflection by saying that this "Amazing Afterhours Anniversary" devotion is no ordinary review. Why?, well because like no other club we have been connected with, Beyond holds unparelled importance, emotion & affection, so much so that we felt, as it has reached a magnificent milestone in its history, we should mark the occasion in a special way. So this review will not only capture the 10th birthday event itself, but also paint that picture of our emotional & affectionate connection with it, taking a journey through its history, sharing some special musical moments via YouTube links, and in so doing, making this a truly celebratory reflection rather than a simple event review. But while we cannot escape showing some the overwhelming emotion we felt on Sunday, much of it displayed through our nibble size review tweets at the time, we will be taking care to temper that emotion & balance it with the heavenly highlights that made this a brilliant Beyond birthday bash.
Review
We can count ourselves extremely fortunate to have witnessed & savoured some of the biggest & best brands, many having stood the test of time and are treading the clubbing boards today in some sort of form or other, names that spring to mind including Orange, Trade, Salvation & DTPM, all having been around for well over a decade. However, despite these outstanding achievers having passed the landmark ten years, it would be fair to say that, with the possible exception of Trade, not one of these brilliant brands could have been considered as towering the top of the game for the whole of that time, such is the level of competition within the capitals clubbing circuit, not to mention the fickle nature of the crowds who often move from brand to brand at the drop of a hat, just look at switch from SuperMartXe to WE as a perfect example. Moreover, a whole host of other big brands in our lifetime haven't quite reached that decade yardstick, Action, Crash, & Juicy all hitting the high notes but falling short of that double figure feat, thus putting such an achievement into perspective and meaning that when such an occurrence presents itself, there is definitely reason to celebrate, whether it be the club or the clubber, this past Sunday being no exception as one awesome afterhours achiever was set to mark their tenth anniversary.
Beyond created a pretty instantaneous impact from the day it was launched back in 2001, at the time tackling the tough cookie that was Trade, the then mother of all afterhours clubbing that had made hitting the dancefloor on a Sunday morning change from being just decadent to vogue, a time in the weekly calendar when many would either be sleeping or pursuing religious activities, the thought of clubbing the last thing on their minds. However, what Trade proved, was that the desire to dance & be debaucherous on the final morning of the week, although its music had a certain direction and due to its location, trekking across from the burgeoning clubbing hotspot that was Vauxhall became less & less appealing, especially when a new boy on the block showed its hand, literally on the doorstep of Saturday sensations Crash & Action. So, with the writing on the Trade wall, Beyond was the new darling of dancers and, despite having dipped off the clubbing calendar for two years, has, like no other club we know, remained at the very top of its & the capitals clubbing circuit game for the whole of its existence, making a 10th birthday bash a truly enticing & exciting prospect.
Having trodden those tender first few steps with the brand back in 2001, hardly a week would go by in those early years of Beyond's existence at club Colosseum that you wouldn't find us in the thick of the action, the likes of Brent Nicholls & Paul Heron entertaining us with laidback beats in the VIP room, while the main room sported stars that including David Jiminez, Alan X & Steve Pitron, all these names having made their mark at the colossus that was Crash. And during the halcyon Colosseum days, we grew increasingly fonder of our frolics in the hands of Beyond, not one New Years day ever quite the same without celebrating in the hands of this brilliant brand & its boy beatmasters, the music more mainstream than its old adversary Trade, perhaps accounting for its broader & lasting appeal. And even finding ourselves well out of its reach with work deployments into Essex & Kent, Beyond continued to feature in our frolics until 2006 when it dropped off the clubbing calendar, our Sunday's temporarily replaced by new offer Ultra & venue Area, although life was never quite the same as those brilliant days, the loss of our now adorable afterhours akin to losing a close companion.
So when, like a phoenix rising from the ashes, Beyond returned and took up residence at Ultra's home Area in May 2008, a new dawn in the club's history quickly followed, initial comparisons with Colosseum dissolving as the identity Area was giving Beyond was something quite spectacular, not least in the amazing atmosphere, lighting & effects that were to become the clubs trademarks. Plus, added into the mix was the continuity provided by some of its resident D.J.'s that survived the gap in the clubs services, the likes of The Sharp Boys, Gonzalo Rivas & David Jiminez, key players in the new set up, while the clubs longest surviving resident who like us, had trodden those tender first steps in 2001, right back in the thick of it all at Area, Steve Pitron the shining star that was pulling in the punters and playing, for us, the most magnificent music. And as we had craved our clubbing at Colosseum, we soon adored Area, Beyond the single most powerful link between the two that was by now riding on a wonderful wave crest that showed no signs of coming into shore.
With the club & the brand very much back where it belonged, at the top of its game and without doubt the most popular of all on the capitals clubbing circuit, Beyond entered a new phase of excellence, both at home & abroad, strides internationally seeing it play out to audiences in Paris, Amsterdam, Mykonos & Brazil, while back in London it was scooping award after award and cementing its reputation of being the jewel in the weekly clubbing crown. And our affectionate associations continued to grow for Beyond, the now infamous "spot" that had become a byword for Disco Matt's dervishes, instantly recognised by so many of its regulars, D.J. residents & successive promoters, while our own purple patch period with the club reached its heights just this year when the equally infamous "rollercoaster emotional rides & joyful tears" became our secondary Beyond trademark. So, it was no surprise that, as the 10th Birthday loomed, our emotional excitement rose to boiling point, our expectations began to push the boundaries of reality and with many of its key players in place, on paper at least, we made vocal & emotional preparations to celebrate Beyond's past, present & future, the scene now set for what was to prove an amazing afterhours anniversary.
Having sought to slide home to re-charge our batteries after a walk on the Casa Latina side, those now racing emotions of excitement & anticipation were very much gripping us, not least as we set the mood by listening to a handful of classic Beyond beats stretching back as far as 2004, all in preparation for the short journey return to Vauxhall, we finding ourselves arrive at Area's doors at not long turned 6 a.m. And with the familiar face of Tom Fuller in his usual military style efficiently managing the considerable queue, it was clear many had decided Beyond was the only path to choose, the sweet smell of celebration hanging heavenly in the air. With door hostess Juliana's welcome setting us on our way, it was into Area and first through the terrace room, where veteran of Beyond's Colosseum days, Severino, was setting about charming the crowd with a ton of terrific tunes, a further advance into the chapel space spotting another Beyond heavyweight resident from past & present, Gonzalo Rivas, he too attracting an ample audience with a bundle of brilliant beats. But with our mind set on sorting a space for our belongings, then preparing for the main room magnificence ahead, we grabbed some refreshments & headed for the fresh air of the outside space, both to check our emotions and gather ourselves for the prolific partying to come.
With a flock of familiar faces coming up to say hi, it was clear that this Beyond birthday had attracted many of its most adoring fans, not to mention the whole of the Orange Group top brass, Craig Elder & all three sons plus Jonny Marsh & Verity Meyes present & correct, while scene faces aplenty were all around, we grabbing a few pre-dancing moments with the adorable Andrea, who like many, were waiting for the main room to swing into action. And with the jungle drums signalling its start, we headed inside and straight for our spot, arriving to find the space already rammed with revellers, The Sharp Boys in charge of the tunes and treating us to a terrific trip down musical memory lane, one classic Beyond tune after the next transporting us back to the delectable days of Colosseum, our eyes already ravaged with emotional tears as we span on our spot. But the Area memories were also having their say, not least when the release of the prolific & resplendent pyrotechnic rockets grabbed our attention, they racing across the rooms ceiling, their spectacular sparks adding to the already luminous lighting & amazing atmosphere, a collection of the Brazilian bunch that usually accompany us around our spot soaking up the splendour, both D.J. DouGuim & pal Giuseppe among them, our playful mate tempering our emotions with energetic insistence.
By now The Sharp Boys were in full flow, mind you so were our tears, the anticipation of the set we had been waiting for getting too much to handle, lending the need for a further fresh air break from the birthday bravado, a step outside spotting the arrival of Mikey D who, like The Sharp Boys, had put in a tremendous amount of preparation for a celebratory set full of musical memories of Beyond's bygone years.  So, fighting back yet more waves of emotion, we headed back to our spot, just in time to soak up a true classic, The Sharp Boys adding their own terrific twist to Chamonix's "How Did You Know", sending superb shivers up our spine, not least as this was one of ten tunes we had picked out as our own musical memories of the clubs history. With Steven having popped out to say hello & George waving over the D.J. booth, it was now the turn of Mikey D to step up to the Beyond birthday plate, admittedly without his back-to-back playing partner, many remarking on the absence of the clubs undisputed superstar, Steve Pitron, although what we & Mikey were missing in this masterful man, Mr Dower was to compensate for his companion's absence with an simply scintillating set, soaring the amazing Area atmosphere to new heights.
Pulling ourselves together was now the order of the day, as Mikey set about stunning us with selection after selection, tracks "Delirious", "Addicted" & "Sunday's At Heaven" among a mound of other musical memory moments that were doing the job of deflecting the devastation we were feeling over the absence of our bon ami, Giuseppe on hand to soak up our tears and sending us into a spin with his bawdy bravado. And with the podiums topped with Elektra Paris's drop dead gorgeous gogo's, Mikey on fabulous form, the lighting & effects at full tilt, it was now that we found our significant stride, more & more familiar faces passing by to say hello, Lee Harris, Mauricio Ortiz & Naomi Ruiz among them, while Aaron Elder & Jonny Marsh were never far away, they like us marvelling in the magnificent music & prolific performance of Mikey D. With a terrific trail of treats being turned out by the tore de force that was Mr Dower, we found it hard to prize ourselves away from our spot, even with the tinsy temptations of a back-to-back set by D'Johnny & David Jiminez in the chapel space & The Oli in the terrace, such was the main room majesty before our eyes. But our moment of the morning was about to come, as the usual glances over the D.J. booth that would have come from our missing man, came our way from Mikey, the look & then the thumbs up sign sending the reassuring signal we had been looking for, lifting our spirits further within the rollercoaster ride we were journeying through this breathtaking Beyond birthday bash.
Now we were entering the final phase of our trip down memory lane, the arrival of Alan K & Jamie Hammond, the duo that would assume control of Beyond's main room, signalling an end to Mike D's magnanimous music, their assumption of the decks also marking a new phase in this amazing afterhours anniversary, a hint more to the Beyond present & future rather than its past which had been celebrated by the threesome before. And in this recently formed partnership, Alan & Jamie were to prove a formidable force in carrying the crowd along with their stupendous selections, we too suitably stolen by their dovetail devotions, although it would be Tom Fuller that would wrestle us away from the main room madness and complete the predictable pattern of our regular visit to this brilliant clubbing brand. So, assuming our position at the end of the terrace bar gave us the added bonus of soaking up a towering turn by the legendary Fat Tony who was attracting plenty of dancing admirers, not least when what surely can be described as THE anthem of the club, "Release Me", was played out, that on top of recent hit "Enjoy The Ride", both very much sealing our deal on this birthday bash, our minds now set on retiring home for rest, relaxation & reflection on what had been another morning packing with memory making moments.
So what did we think of this Beyond birthday celebration?, what were our heavenly highlights of this magnificent meet?, and what now for this brilliant top of the pile brand? Well, cutting through the emotions, the tears & tribulations of our day, we can say with hand on heart that this was an outstanding outing that will rank among some of the great Beyond's of all-time and while it will probably never quite tip the scales that "Tokyo" & "Erotica" did, it will stand among a long list of others that will remain in our memory banks for many years to come. Hats definitely have to go off to The Sharp Boys who, without question, celebrated the glory of the Colosseum days through a spectacular selection of sounds that was pure unadulterated pleasure from start to finish, while each & every other D.J. across all of the three rooms played their prolific part in making this a birthday celebration colossus, mentions for Gonzalo Rivas, David Jiminez, D'Johnny, Severino, The Oli & Fat Tony indelible inclusions, while celebratory congratulations also have to go to the army of organisers who made this hallmark happening possible, not least to Mr Craig Elder.
However, for us, the huge highlight was that Mikey D set, a truly outstanding couple of hours in our morning marked with one towering tune after the next that we know will have made his playing partner proud, our huge highlight being that reassuring look he gave us over the booth in our moment of need. As for Beyond's future, well it seems to be pretty secure, especially given the terrific turnout for this milestone mark in its history, the likes of new kid on the Beyond block Jamie Hammond sure to feature, while we know that the missing link from the morning, Steve Pitron, will be back and keen to make up for celebratory moments lost. Then there are its continual aspirations on the international clubbing playing field, the brand sure to make an impact on the further reaches of the globe, we sense a presence in Australia & South Africa on the cards, this on top of consolidation of its partying in Paris, its outings to Amsterdam & its sorties to Sao Paulo, while the Beyond trophy cabinet back home will need to make room for more awards to come as it steps into its eleventh year of cutting edge clubbing & colossal curtain raising cavorting. And despite what one particular tweet may have said, Beyond remains and will forever remain our most favourite club, meaning we will be right by its side as it continues to reign supreme, forging a path of clubbing fulfilment for us and many more besides. (DISCO MATT) 
Postscript  
Now for those promised YouTube musical links and a self indulgent conclusion to this celebratory look at Beyond's "10th Birthday", as we thought it appropriate to pick our ten top tunes from the clubs history, well those covering the span of years & holding the most magical memories of their time.
So to our first choice and a track from Beyond's first ever year, 2001, "Easy Livin" by Sea Flowers perhaps not that reflective of the clubs music of the time, but one which holds special memories for us as it was played by Brent Nicholls in the VIP room at club Colosseum, the club's first home. A disco tipped track that will forever be about Brent & Beyond, catch a clip at http://youtube.com/watch?v=Y-uN5hRMyVs.
Onto our second choice and one from the clubs 2nd year, this 2002 track by Una Mass a real favourite of ours as "I Will Follow" would often finish off an Alan X set around 12 midday at Colosseum, sending us spinning into a fabulous frenzy, Alan one of a handful of residents that played at both Crash & Beyond in the early days of our favourite afterhours. A timeless track that still sounds as superb now as it did then, savour a slice at http://youtube.com/watch?v=4j-q6su5orc.
To our third choice and one that actually featured on Sunday morning, The Sharp Boys adding their own terrific twist to Chamonix's "How Did You Know (77 Strings), which, when it was first released in 2003, stormed both the sets & the dancefloors of Beyond, many of its all star residents of the time playing it to rapturous reception, not least by Steve Pitron in Colosseum's main room. This is a real memory maker, which you can grab in all its glory at http://youtube.com/watch?v=pYiFmDuCvko.
For our fourth choice we skip a year and look to 2005 for the first of two tremendous memory making tracks, both from a mixing/re-mixing duo that were very much hitting the high notes of the clubbing circuit at the time, Haji & Emmanuel. Dajie's "Brighter Days" holds particularly special memories for us, not least as we can visualise our appearance at Beyond on NYD, our right arm in plaster & Steve Pitron playing the track, while Hugh Stevenson was also noted of turning it out on many an occasion. An all time Beyond classic in our books, the memory making mix out at http://youtube.com/watch?v=2_lPtUMN-xc
We stick with 2005 and with Haji & Emmanuel for our fifth choice of ten, "Take Me Away" firmly in the Steve Pitron camp of classics that he would play often at Colosseum, the lyrics, the beats & the amazing atmospherics of the track shouting Beyond, "…come with me to the dancefloor…I want to dance the night away…", or in this case the morning, which we did over & over again to this towering tune. A choice that will forever be an anthem of our favourite afterhours & its biggest D.J. all-star and one you can savour in all its splendour at http://youtube.com/watch?v=AtRht_BInS4.
Onto choice number six and one that sees us jump to 2008, marking a new era in Beyond's history as it now finds itself in new Vauxhall venue, Area, having halted its happenings at Coliseum, disappearing off the clubbing circuit two years before. Now, while this track will never be forever our favourite afterhours, "Sunday's At Heaven" was one of the year's biggest hits & in terms of memories has us gazing at our pint sized French pal as he gyrated on the podium in front of the Beyond main room D.J. booth. One from the vaults & a worth a spin or two at http://youtube.com/watch?v=SFrAXbqt38w.
Number seven in our ten, taken from 2009, is trademark Beyond & Steve Pitron, a track that continues to make an inclusion in his sets to this day, we suspect more to get that emotional reaction that has become our own trademark of our rollercoaster ride journeys that came to a fore this year. "Last Forever" by Norman Doray still sends superb shivers up our spines and when we close our eyes we are on our spot in Area & at Beyond, that is how powerful it is packed with memories of our favourite club. "…Let's make this moment last forever…" which it certainly does when we go to http://youtube.com/watch?v=zoG6OBJ1euQ.
To our eighth track choice and one that simply had to be included as it has beyond written all over it, although it was Industri & courtesy of Paul Heron when we first heard "Release Me", Paul having discovered the track from a trip down under. However, we adopted it as our anthem and many of Beyond's D.J.'s reacted, playing it out just to see us spinning uncontrollably on our spot, not least Alan K & Steve Pitron. A pick from 2009/2010 and out at http://youtube.com/watch?v=5MhbKqoBbgA, this towering track still erupts the Beyond dance floors & ranks as one all-time great dance hits of our times at the club.
For the penultimate choice in our top ten, we look to 2011, a year that marked a real purple patch period in our association with Beyond & its music and while a long list of tracks were in the running as number nine, due to the overriding significance of "Waiting For You" by The Shapeshifters, it simple had to be included, not least as it holds masses of memories of our Sunday morning appearances & those looks over Beyond's main room D.J. booth by Steve Pitron, starting off those joyous tearful emotional eruptions. "…If you need me, just call me…", say no more, just catch a clip at http://youtube.com/watch?v=nnB3t51qRBM.
So we reach number ten in our choices and while there are some real anthems in our picks, we kind of pail in comparison to this track which will always be about Beyond & Steve Pitron for us. The truly tremendous "Here Comes The Rain" which was first released by The Eurythmics years before, got the remix treatment in 2008 but still features in Steve's sets today, the ticker tape explosions, the bubble waves & those pyrotechnic rockets the backdrop to its brilliant crescendo beats. This is Beyond at its brilliant best & its all star resident at his most resplendent, a worthy inclusion worth catching at http://youtube.com/watch?v=ACcTKAv1Sak.

Having taken our tender steps onto the capital's clubbing circuit some twenty or so years ago, we can count ourselves pretty lucky to have encountered some truly tremendous times in the hands of some of the biggest & best brands along the way, from Action to DTPM, Factor 25 to FIST, Matinee to SuperMartXe & Lovechild to Later, all making their significant mark in our memories. And whilst the list could go on & on, these are our handful of happenings that have reached the elite in our echelons and rank as those that have influenced our clubbing lives more than many others, but if we were to pin down the brands that have made the biggest impression on us, it comes down to just three, the first being Trade, no list ever being complete without the mother of all clubs which completely dominated the scene in the 90's and still continues to this day, although admittedly a minnow of its former spectacular self. Then there is Crash, a club that heralded the underground movement & put Vauxhall onto the London clubbing map and a club that, without doubt, had as much, if not more of an influence on our lives than Trade, as it was at Crash that we formed some of our greatest & longest lasting friendships, many that survive & thrive to this very day.
But what the colossus that was Crash did more than anything else is create a Sunday morning afterhours phenomenon that has excelled all others before it, rising to the top of our clubbing pile and in so doing, beating off all potential rivals for our fondest affection. And it couldn't be any other club than Beyond, a club and brand that started as a simple follow on for Crash customers, but has become a worldwide symbol for everything that is ecstatic & exemplary of club eventing, a brand that has dominated the capitals clubbing circuit for a huge slice of its existence, toppling Trade from its proud pedestal to become THE place to be & be seen clubbing on a Sunday morning. So, as Beyond prepares to mark ten years since making its first impression on the London clubbing landscape, we couldn't let the moment pass without taking you back through some of its historical highlights, sharing some of the magical music & the prolific people that the club have served up to the scene and then delving into the detail of how the current team at the clubs helm plan to mark this landmark in its lifetime.
So where & when did the brilliance that is Beyond today begin?, well we have to look back to 2nd June 2001 when the concept for an Sunday morning afterhours was born out of what was initially an after party for the Purple In the Park, host venue, The Coliseum proving to be the clubs home for the first part of its heavenly history, although its first faltering year in operation saw Beyond play second fiddle to the Saturday superstars on the scene, Crash, Action & Heaven still proving the hard hitters, while Trade's pedestal was proving a tough cookie to topple. But enter stage left the man behind other Vauxhall afterhours brands A: M & Orange, one Craig Elder and Beyond was to take on a whole new identity and impact, the joining of forces with Crash's Wayne Shires proving a explosive collaborative cocktail and one that would see the brand propelled into the eyes of the clubbing community virtually instantaneously, becoming the talk of town & very much walking the walk, seeing off the Sunday morning competition that was Trade.
With Beyond under a full head of steam, the Colosseum days were to prove very special for us, not least that many of the resident D.J.'s from Crash would play out at this awesome afterhours too, the likes of Alan X, David Jiminez, Severino & Steve Pitron performing virtually week in week out, well when Beyond was given away to Crash's own "Afterhours" party, while the iconic VIP room was where one of the best known &  longest running D.J. back-to-back partnerships were formed, Brent Nicholls & Paul Heron playing line astern, this leading on to a playing partnership that saw soiree splendour Industri rule the Thursday waves for much of its own time in clubland. But with so many stars of the scene clamouring to play the Beyond decks and the now weekly parties very much roadblock affairs, what was originally a two room party was stretched to three a "Therapy" & then an "Elemental" themed space introducing the likes of Malcolm Duffy, Paul Martin & Red and Blue, while Beyond's main room sported stars The Sharp Boys, Hugh Stevenson & Stevie B, mixing it up with the clubs originals, Mr Pitron still part & parcel of the clubs prolific package. And appropriately, Steve has just this month released a podcast from those halcyon days of Beyond, from April 2004 in fact, the magical musical memoires that he made back then coming flooding back before our eyes & ears and one that is an absolute must for all Beyond & Pitron fans as well as those who fancy a terrific trip down memory lane, one which you can grab by going to http://stevepitronsessions.podomatic.com/.
But while 2006 dawned with one of the clubs biggest parties to date, the early part of the year seeing the offer extend to a new concept called "B4 Beyond", the might of Crash & Orange uniting in what was seen as the continuing & harmonious collaboration between the two camps. However, under the surface the lines were being drawn in the sand, as new club venue Area was in the cusp of being launched, the team behind Crash throwing their might & money behind this amazing arrival, one which was to see Beyond hit the back burner midway through the year. And with Beyond out of play, this new custom built venue stepped into the spotlight, its own afterhours outing "Ultra" becoming the darling of the Sunday morning clubbing market, attracting Crash stars that included Mikey D, Jamie Head, Brent Nicholls and, naturally, Steve Pitron among a host of others that had played Beyond in the Coliseum days and who play for the brand to this day, Paul Heron included in that elite list. But this part of the Beyond picture would never be complete without a massive mention for one other, as the hostess with the mostest, now known as Hrh Minty, but then simply as Minty, was the fabulous face of Beyond from its early days at Coliseum, very much providing continuity within the calamity that had seen our favourite afterhours disappear off our dance diary.
So, to pick up the Beyond story we need to fast forward some two years, to 2nd May 2008 to be exact, this marking the return of the brand to its regular slot in our schedule, an attempt to re-launch the club earlier in the year at the inauspicious Sunday evening timing falling on immediate rocky ground. But with Area now in the hands of Craig Elder & his Orange Group, Beyond was to see its most successful years ahead, not only cementing itself as the best afterhours outing on the clubbing circuit, but establishing itself as the leading brand in the eyes of the clubbing community & press, scooping award after award, not least the prestigious SeenQueen club poll, one of the most respected & robust opinion orators around. That said, the awards came on the back on the brilliance of the brand, not least with the dynamic D.J.'s that Beyond employed, Steve Pitron very much in the mix, while his old Crash pals Mikey D & Jamie Head became regular features too, the likes of Alan K, Hifi Sean, D'Johnny, Paul Christian & The Oli the new blood, joining the Colosseum company of David Jiminez, Gonzalo Rivas & The Sharp Boys. And many of these stars have laid down recordings in reverence of Beyond, Alan's compilations considerable, Sean's mixes magical, D'Johnny's devotions delightful & Oli's podcasts pumping, all worth checking out at http://djalank.podomatic.com, http://hifiseandj.podomatic.com/, http://djohnny.podomatic.com/ & http://theoli.podomatic.com/.
However, the story of Beyond is a continuing one, as in Area we have seen some of the best times in our own clubbing history, not one month going by without it playing a pulsating part in our prancing, so much so we find it hard to choose one or two from the wealth of wonderful weeks when the club hit our heavenly high notes, although "Tokyo" last October & "Erotica" this February rank as two huge highlights along with scores of others that received our rapturous reviewing, the brand benefitting from unparralled exposure through those reviews as well as countless recommends & reports posts, while we have sometimes courted controversy with revealing our displeasure to certain changes or directions the club has taken in recent times. That said, as amazing those halcyon days of Colosseum were, 2011 has been a purple patch Beyond year for us, our relationship with the club & many of its players reaching dizzy heights, our now much publicised "rollercoaster emotional rides & tearful floods of joy" never more apparent than when found on "our spot" in Area for Beyond, indeed that very phrase, our spot, a product of the club and one that is equally associated to us as we do it to Beyond. As for this brand, well 2011 has seen it stretch its international legs, touching the likes of Amsterdam, Ibiza, Mykonos, Paris, & Sao Paulo, while beaming out its beats on Gaydar Radio has reached audiences as far as Australia & South Africa, making Beyond as a brand a genuine global giant. Add to that it's various incarnations, "Belief", "Back 2″, "Midnight" & "Super Size" and if the club were a human being, it would most definitely be a man for all seasons.
Yet as the truly brilliant Beyond marks a decade since first opening its doors to droves of dancers, the club finds its very existence at threat, microscopic attention by the regulatory authorities in the last few weeks marring its magnificence, while rumours are rife of licensing & other issues that could affect its future or its home. That said, given the clubs standing on the scene together with its ability to survive & thrive where others have fallen by the wayside, come this Sunday morning (25th Sept), Beyond will be brimming with dance devotees both old & new, all coming together to celebrate what is truly one of the best clubs on the planet. And the team will be turning out the best that Beyond has to offer, with a never seen before bounty of back-to-back sets by its all-star residents, some also old while others are new, the marriage of multi mixing maestro Alan K with young gun Jamie Hammond looking electric, the playing partnerships between Hifi Sean & Severino, D'Johnny & David Jiminez set to be superb showstoppers, while the prolific pairing of Steve Pitron & Mikey D had to be a given and will surely prove stand-out among the ample helpings of this 10th birthday celebration cake topping icing impressions.
But with the devil in the detail, there is much more that this Beyond birthday bash looks like bring, not least as a further supporting cast of D.J. residents include Jamie Head, The Sharp Boys, Gonzalo Rivas, Fat Tony, The Oli & Jonny M, while we are told Elektra Paris will be heading up a team of ten dancers dressed distinctively to celebrate this landmark moment in the clubs history, the team telling us to expect "… everything from cutting edge LED gogos, to stunning couture sailors, amazonian warriors, erotic leather-bound studs, circus freaks and wonderland characters…" all on a custom built stage setting created exclusively for this event. Then add in the truly amazing Area lighting, effects, pyrotechnics & lasers, for which Beyond has become a byword and you have one colossal celebration of afterhours audacity at its brilliant best, all this hosted by the fantabulous Naomi Ruiz & Mauricio Ortiz, meaning that this is sure to be a roadblock event, thereby hinting that advance tickets are a must to avoid disappointment, these priced at a mere £10 and available online at http://clubtickets.com as well as at the usual Soho outlets. However, chancing it on the door will cost you £12 with an ad or flyer, while without will stretch you to a score (that's £20 folks), those doors opening at 6 a.m. and the club running through to a planned 1 a.m.
Now that's the detail, but how do we sum up this whirlwind look back at Beyond's history & its landmark landing? Well, despite the pedantic part of us questioning its right to celebrate a 10th birthday, given that two year break in its history, it is in true fact a full (and slightly more) ten years since Beyond braved the capitals clubbing scene and during that time it has brought to us the best in music, the best in D.J.'s, the best in dancing, the best in atmosphere, the best in effects & the best in events. So, that simple word best speaks for Beyond in a nutshell and given its amazing ascendency, those halcyon days at Colosseum, the phoenix rise from the ashes at Area, the unrepentant wave crest ride it finds itself on today & everything in-between, we cannot take anything away from this colossus of a club's moment of glory, so will hopefully be right in the thick of the action, nibble size tweeting, spinning on our spot, in a Pitron pool of tearful emotion, but moreover helping Beyond & all its prolific players celebrate this awesome afterhours anniversary. (DISCO MATT)
There is a saying that goes, when you are tired on London you are tired of life and the same could be said for one particular club that always seems to rise to the occasion and keep us attentive & attracted, this bank holiday being no exception. So, whilst some of the scenes biggest guns playing their cards and took the opportunity to steal the show, others decided to simply stand in the wings and watch as Beyond pulled its own ace out of the pack, headlining a one-off performance by one of its now legendary all star residents. And whist this incredible individual took the bold & brave decision to retire from the decks earlier this year, a return at some stage was always on the cards, our inside track deluding to this special appearance many weeks before, but the news breaking to the wider world just last month, Alan K's re-emergence to our most favourite of afterhours the centre piece of a Beyond circus spectacle that promised much for this final bank holiday weekend of 2011. But did The Big Top" delver to expectation?, how did Alan fair for this one-off set showing? And what was our verdict on this latest chapter in the Beyond book of brilliant bashes?
To say that we were gutted to miss out on Alan's then final ever Beyond performance back in March, a pre-planned holiday home to South Africa having kyboshed our appearance at what turned out to be an emotional charged yet euphoric curtain call by this mesmeric multi mixing master who had, for the previous three years virtually owned the final set in the main room. Indeed scores of people would make the homage to the holy grail that was Area on a Sunday morning to see him perform, hardly a week going by without Alan's inclusion in the line-up. With his retirement from the decks coming as a bit of a shock, while we did our best to get used to the idea, it would be fair to say that Beyond from then on always seemed to be lacking of his presence, yes we have enjoyed countless weeks in its grips, not least courtesy of other all-stars from the clubs residency repertoire, Steve Pitron, Mikey D, The Sharp Boys, Fat Tony, Jamie Head & The Oil to mention just a few, but without Alan was like having that final piece of your treasured jigsaw missing, a gap that could never really be filled without the proper part. So, having missed out on that final set, we were determined not to miss this special appearance, breaking our summer siesta & clubbing curfew especially, Beyond's "Big Top" event set to he the star turn of our weekend return as well as Alan's.
So, we were Beyond bound, arriving at Area's doors at just turned 7 a.m., having taken a short disco nap & break following our first weekend excursion to WE London's "Prison Of Love" event, the respite allowing us to recharge our batteries ready for what was expected to be a Beyond bank holiday bash to remember. That said, it was also going to prove an emotional one, not least due to Alan K's showing, but as much to the absence of one of its other truly legendary resident's, Steve Patron missing from a main room line-up that would have proved perfect had he been there, but with Mikey D taking up the mantle of the first slot, then Alan sliding into the second, the path was clear for Jamie Hammond to complete the revised roster. But this had all only become apparent to us after having negotiated not one, but two lengthy coatcheck queues, our arrival at the head of the first met with "…sorry no more bags, you need to go to the other one…", this mindless muddle marring the efficient entry engineered by the terrific Tom.
With this delay adding to our already late arrival, on top of the fact that the massive numbers already occupying the club meant it was just gone 8 a.m. before we made it close to our spot in Beyond's main room, our timing however proving perfect as Alan K's arrival matched ours, hoards of followers of his trying to grab a piece of his attention, like us truly excited to see him back. But, with a slightly nervous Mr K heading off in search of some dutch courage, we assumed our tightly packed place, as Mikey D lauded a score of superb sounds on us, picking Pitron-esque anthems that would surely have just one result, an over pouring of emotion that was to see us literally weeping on our squeezed out spot, Steve's absence already telling. With first a message from our music maestro hitting us hard, then Mikey's selection of the towering track "You've Got The Love" tumbling our tears, we spent the rest of his prolific performance wiping our emotional eyes, yet in awe of Mr Dower's dynamic deliveries.
Now it was time for multi mixing master Mr K to assume the decks, he having installed his own equipment for the special one-off performance in the knowledge that he wanted to treat the Beyond faithful to the best that he could muster, his assumption of the decks the most amazing antidote to our exaggerated emotions, turning tears of sadness into jubilant joy, the crowd filling out an already packed main room even more as he started his spectacular set in superb style. And in an instant we knew we were in for something quite special, the equipment allowing Alan to exercise his multi mixing to the max, our ears pricking up to the scintillating sounds of not just two but sometimes three tracks blended brilliantly, this legend in our lifetime already in full flow, head down & concentrating on his creations. So good was the music mixing and the reception he was receiving that the arrival of the dancers on the stage seemed much more of a side show than a main attraction, that attraction being Alan who continued to pump out one pulsating production after the other.
But Mr K wasn't hogging all the spotlight of this superb Beyond smash, as The Sharp Boys had assumed the chapel room decks, taking over from stalwart Paul Christian, the duo of George & Steven showing a tech side to their music that brought memories of Trade's lite lounge zooming back, a moments respite from the main room machinations find us in their clutches and loving every minute. Then there was the terrace, Fat Tony completing a slightly experimental yet intriguing line-up of Leandro Kloppel & Ariel, the Brazilian making his Beyond debut and very much setting the scene with a creditable opening set. But the main room was where much of the action was occurring, the space having been decked out in with circus style production to befit the "big top" theme, the most striking element being a life like & size tiger right in front of the D.J. booth, while a gazebo tent towards the back was probably as close as the team could get to the circus equivalent.
However all eyes were still on Alan, who had turned out tons of terrific tunes by now, the main room not waning one little bit, rather lapping up ach & every morsel of music he was masterminding, the multi mixing continuing and everyone ecstatically enthralled with the energy he was engulfing them with. And it was clear he was in the zone as the usual glimpses over the D.J. booth in our direction were noticeably absent, save for one instance when the look on his face & ours said everything, this proving as one of his most prolific performances we had witnessed all year. However, with Jamie Hammond now in the house, the time was drawing near when Alan's one-off set would come to an end, his young compatriot a little nerve wracked with the occasion, no surprise since this was his first beyond main room set and following Alan would always prove to be a tall order. And when the switch came, we grabbing a moment to congratulate Alan on his awesome appearance, Mr Hammond took up the challenge superbly, keeping the octane fuelled atmosphere that he had inherited from Alan as pulsating powerful as his predecessor, the room reacting resplendently. For us, however, with our rusty iron lung little out of practice and our stamina having been shortened by our summer siesta, it was nearly time to throw in the towel, especially given the further schedule of parties ahead, so after one final circulation of the club & outside space, it was time to wave farewell to this awesome Alan audaciousness, catching the man of the moment on our way out to say a fond farewell & thank you for what was without doubt the set of the weekend.  
So, it kind of goes without saying that Beyond, once again, proved a spectacular bank holiday success, all roads certainly pointing in its direction as they do most weeks, although on this occasion there was no doubting the draw of Alan K made for an even bigger crowd than usual. And the man certainly didn't disappoint, very much making up for the absence of Steve Pitron, serving up a most stunning set that was trademark terrific in every respect, this "Big Top" bonanza very much about this multi mixing maestro & his magnificent music. But hats also have to go off to the supporting cast of stars, all to added to the amazing Alan effect, The Sharp Boys tech tainted triumph, Jamie Hammonds superb showing and  the whole terrace crew, but moreover to the delectable deliveries from Mikey D, who sent our emotions racing & our hearts pounding with his heavenly hits. But the last mention has to go to Alan, Beyond certainly a pooper place without his regular inclusion, yet with his priorities firmly set on raising & looking after his young family, we can simply be thankful for this special appearance and only hope that he can fit in the odd one here & there, and when he does, you can bet your bottom dollar we will be there to witness it. (DISCO MATT)