Posts Tagged 'Zach Burns'
With spring having finally sprung, it seems the scene is also springing into action this weekend, a champion choice of a marvellous set of Saturday meets seeing us extend our Best Bites from three to four, we offering ample alternatives to what will no doubt be the most dynamic draw & most popular party of the day.
 
Having been plagued with a serious viral illness along with other health complications, we have been pretty much out of action for a good few weeks, but with a determination to do what we do best, we thought we would kick start our return with our Weekend Recommends newsletter, picking out our Best Bites of where to be & be seen on the scene this weekend, we acknowledging that one party looks like being the most dynamic draw, while the other three offer ample alternatives for those looking for something a little different.
So let's get to it and to our first Best Bite, which goes to DISH, which returns this Saturday (13th Sept) at East Bloc for its fourth outing of the year, this brilliant brand having celebrated its birthday back in January and has continued to ride a wave crest that has seen both the February & March events packed to the rafters. Indeed part of the draw of DISH is that amazing atmosphere that host venue East Bloc engenders, the underground & cavernous nature of the club harping back to the decadent feel of the nineties, yet with an up to date & modern twist, many party goers of that era making comparisons with Crash. AS for DISH itself, in the twelve of so months that it has been running, promoters Tom Stephan & Borja Pena have benefitted from a loyal following while also attracting one of the most stylishly mixed crowds we have seen in a long while, DISH's forefather, MEAT, also having cemented the latter as one of the hip, hot & happening events on the capitals clubbing calendar. AS for this month's event, well the team seem to be sticking with that winning formula, which thirty neatly explain by saying "…Here at DISH we follow a very simple recipe,  quality beats served by London's finest chefs…" the chefs clearly the D.J.'s, no less than six serving up scores of scintillating sounds across three rooms of fun, the aptly named "Main Dish" room brimming with "…hearty beats to satisfy!…" from both Tom & Borja, while the "Side Dish" second space sees Mark-Ashley Dupé & Daniel Delay will keep the room jumping & pumping with "…familiar favourites we all know and love!…". But it doesn't stop there as the compact & bijou "Tapas" third room where Cathal & Franx De Crystal will "…tease your appetite with a bit of spice!…" translating to tons of terrific tunes, proceedings helped along by hosts La Pequeña, Andrew Moore & Tomino, doors opening at East Bloc this Saturday (14th Apr) from 10.30 p.m., with DISH running to a planned 6 a.m. finish, entry £7 before midnight, £10 thereafter, the team urging you to arrive early to guarantee entry, more detail should you need it out at https://facebook.com/DISHLONDON &/or https://facebook.com/events/553122601387843/.
So onto our second Best Bite and we stick with Shoreditch, moving slightly further round to Hoxton in fact and to The Hoxton Pony, a venue that was very much at the forefront of the explosion of this area as the new hip, happening & trendsetting spot in London a small handful of years ago and while Hoxton may have been absorbed into the expanse that we known as Shoreditch, it remains at the epicentre of metrosexual clubbing activity. Indeed, The Hoxton Pony, having firmly established its niche yet stylish clubbing & socialising set following its launch in 2009, can also be proud as being part of the expansion of the Shoreditch scene which today sees one of the biggest concentration of club venues in the whole of London. Famed for its decadence and a smidgen of anarchy, The Hoxton Pony is particularly popular with locals on a Friday night, a whole host of D.J.'s from across the capital landing on this jewel in the Hoxton clubbing crown, names such as Zach Burns & Tony English adding their own brand of upfront house music to the more electro tech beats of the Pony's resident D.J.'s. However, it is Saturday's and particularly the venue's new night, Rapture, that is turning heads & drawing the crowds, the promoters saying of this night, "…Rapture delivers the ultimate night of mayhem and despicable party antics with a mixed crowd…", this Saturday (13th April) seeing one The Hoxton Pony's favourite D.J.'s hit the decks for a specially extended 6 hour set and one that will surely showcase Tony's diverse genre styles which range from electro through upfront vocal house to more eurostyle beats that belie his indistinct links with Spain & Ibiza. Indeed, having played out to capacity crowds for  polysexual clubbing brand Puscha, for whom he has been a resident for close on 10 years, his repertoire also extends to familiar gay territory parties including Lovechild, Hustlaball, Popcorn at Heaven and the recent launched club collaboration, This Is Prohibition, while Spanish clubbing brand SuperMartXe is among a number of other mainland & Ibiza based clubs he has played for, while he was the creator of Gaydar Radio's very popular Saturday night show, Club Nation & has hosted a number of other radio shows in his time. As for Rapture itself, well it takes place at The Hoxton Pony this coming Saturday (13th April) from an early start of 8 p.m., running through till 2.a.m,  the team hinting that you should "…dress to impress, we're the most glamorous and best night out in Shoreditch. No other night will offer you the opportunity to mix fashion, hedonism and exhibitionism…", entry £8 while its £6 for guestlist entrants before 10 p.m., further info including dresscode policy out at https://www.facebook.com/events/145455472299619/.
To our third Best Bite now and we head into Soho for monthly meet BakeBox which plays out for the third time at the Green Carnation this Saturday (13th April), no doubt building on the success of the launch back in February when it was known as Baked. However, a shift in the name change has only served to attract even more attention and last month's meet was every bit as popular, the blend of house classics & anthems with more upfront & current house tunes, with a dollop of disco for good measure, really hitting the mark with followers of the BakeBox beats recipe. And promoters Chris Brogan & Jay Jaymen have very much created a brand that offers something delightfully different to the norm, the light & fluffy music policy setting it aside for its clubbing compatriots, both boys say of BakeBox, "…this is our Box. It's not just any Box. It's a Box full of YOUR favourites. And by favourites, we mean all those tracks that get your feet tapping, hands clapping, divas singing and men jigging…" adding "…we are bringing back more fun, more frolics and more floor fillers for those who love their classic, vocal and disco house and a whole lot of anthems. BakeBox has been mixed and prepared by the very best DJs, bringing Soho something fresh and new!…", guest D.J. Nathan Six fitting in with the formula really well. Indeed, having seen more than a handful of prolific performances from the talent individual, Nathan having played for the likes of Beyond, Matinee & SuperMartXe, while he was a staple resident ingredient for the sadly demised Profile & Lo-Profile where his sounds selections showed just why the BakeBox team have chosen him for this next party, his sets nothing short of spectacular on all the occasions we have seen him play. As for the BakeBox event detail, well its takes place this Saturday (13th April) at The Green Carnation from 9 p.m., entry on the door just £8 with a special concessions price of £5 before midnight, while once inside there are a number of drinks deals exclusive to "BakeBoxers", which include £10 bottles of house red/white wine, £3.50 on Becks & Corona and £4.50 house double spirits & mixers, further info out & available at https://facebook.com/events/456356457765905/ &/or https://facebook.com/bakeboxsoho.
So, we reach our fourth Best Bite and, surprisingly for some, land on Matinee which returns to London this Saturday (13th April) with its "Starship" party, surely set to see host venue Fire a complete roadblock and, potentially, uncomfortable with it. Indeed, we have stated our case against the venue as the right place for this Spanish superclub & global brand giant, not least that Matinee is famed for its flamboyant & huge production, the arched nature of Fire just not right. But it seems that the London promotions team are intent on continuing the matinee story here and one thing that we cannot deny is its sheer popularity, hence that we felt it should be included here. And, true to form with the matinee top brass, they are flying across one of their main resident super star D.J.'s to headline this London event, Lydia Sanz very much part of a team that has recently expanded, Lydia having become more popular across Europe in recent months, hence why she is being used more & more often as part of the touring team. But the list of D.J.'s extend much further, Matinee London landing some of its top residents for this "Starship" event, D'Johnny, Gonzalo Rivas and Jamie Head joining Lydia in the Fire main room, while Massimo Paramour and Maze & Masters sort he sounds in the second Mirrorarch space, while across in the third, lounge room, its Rob Sykes, Zach Burns & Fabio Luigi that offer something delightfully different to the full-on main room. As for the production/, well expect the usual Matinee thrills & spills, even if the stage has nowhere near that impact "Starship" deserves, while we are sure the dancers with be dressed to the high nines in space themed costumes to make up for the lack of stage space. In terms of the event detail, Matinee "Starship" takes place this coming Saturday (13th April) at Fire in Vauxhall, doors opening at 11 p.m. and the party running through to a planned 7 a.m. finish, although with Beyond (the official "Starship" afterparty) opening its doors at the early time of 3.am., we reckon it may drain Fire earlier than the Matinee team would like. In terms of tickets, you can grab yours online at http://orangenation.co.uk priced at a hefty £15, while Soho outlets Prowler & Clone Zone are also selling, the advance way the best way to go, as queues to get in are likely to be lengthy & slow, while keep your eyes peeled once in for special entry passes to Beyond, further info & the latest news on Matinee "Starship" up at https://facebook.com/matineelondon.
Well, that's just about it for this our first Best Bites newsletter in a number of weeks and while we remain too unwell to step out, we hope we have given you a diverse enough choice of where to lay your hat this Saturday particularly. But whatever you do and wherever it finds you, have a great weekend and remember, to "Be There!" you need to Go There!". (DISCO MATT) 
Reaching the second month in what we have called our "year of positivity" the last month has seen some doors close, but plenty more open, so with much to report on what has been one of the most productive periods in well over a year and with much to look forward to in February, we are back sharing recent reviews, reports, recommends & music features, as well as hinting on some dynamic dates for your disco dance diaries
Having been pretty determined to lay the gremlins of 2012 to rest, we can be pretty contented with the written results, as January has proven to be our most productive month for a good twelve or more, features having re-appeared for the first time in a long while, we also having taken a serious look at where we found ourselves in 2012 and what needed to change. And while these changes are still work in progress, it is true to say that during January, some doors have either closed or we have closed them, while we are pleased to report other doors either opening or re-opening that have given us the inspiration to move on from the old to the new. Plus, with a whole host of new clubs launching in February, as well as much to look forward to further into the spring, lets share this and what we have been up to in January.
REVIEWS
The first week of January found us pretty much consumed in our three full length music reviews of 2012 and, while that year is one we would rather regret, what the completion of these reviews did prove was that (as always) music was the answer to our problems and it was a twelve months packed with prolific podcasts & towering tunes. As for our other review activity, well we are still to publish our accounts of Scream in Paris from Sat 5th and DISH's 1st birthday from the following week, February the month to get these out while also putting our reviews back on the rails, while we did reflect on Beyond's NYD event, one which may prove to be our last. As for our highlight review, it has to go to that first music review, covering our top tracks of 2012
http://discomatt.com/web/2013/01/reviewsmusic-what-a-year-music-was-the-answer-d-ms-2012-music-review-the-tracks-part-one-tuesday-1st-january-special-review/
PREVIEWS
After a barren period when not one single preview was posted, January saw a veritable feast of features to comparison, we breaking the preview drought with a look at Deelooded, which this coming Sunday (10th Feb) moves out east, while we also took a detailed look at both Puscha's "Undercover" event & Matinee's "Pervert" party. Also re-capping on Deelooded with further updating news, we finished a month of deluged with devotions, as we delved into new clubbing combo & collaboration, Prohibition, one that is very much one of those new doors, so a preview that gets our choice pick here. As for February, we have a lot to live up to, but with an international exploits close to the top of our agenda, so our previews will have an international flavour too.
http://discomatt.com/web/2013/01/previews-speeding-out-of-the-sidings-prohibition-love-resurrection-saturday-16th-february/
RECOMMENDS
For a week or so in January, we were a little confounded by the sudden & shock Soho closure, meaning we kind of turned our Best Bites & Short Shouts newsletter on its head, re-combining the two but also introducing an international element and with three newsletters posted, we are heading back to that weekly posting target. As for our Weekend Focus features, Scream & DISH benefitted from our coverage, while Orange under the new (well returning) steership of Fat Tony, got our Extra Bites attention, we also devoting a special feature to Orange Nation's January free clubbing offer. However, as February will see us sitting on the sidelines, our recommendations will take priority over reviews & previews, so should come to the fore, while our highlight pick goes to one of those three newsletter publications.
http://discomatt.com/web/2013/01/recommends-top-of-the-tree-three-best-bites-short-shouts-friday-25th-to-sunday-27th-january-weekend-newsletter/
REPORTS
January, at least the first few days, seemed to be a depressing period when doors were closing rather than opening, as first came the announcement of Gaydar's closure, then came the sad, sudden and shocking news of the demise of Profile/Lo-Profile, very much a blow to the Soho scene, although one that would inspire those new door openings that presented themselves later in the month. And these were the focus of our reporting in the month, although with a new "Seventh Day Sermon" report on the publication precipice; watch this space for the return of our controversial columnist character, while it's the Soho closure that gets our monthly highlight reporting pick.
http://discomatt.com/web/2013/01/reports-pack-of-cards-closure-profile-lo-profile-the-news-the-reactions-tuesday-8th-january-special-report/
MUSIC
In a determined attempt and effort to get our music newsletters back up & running, we simplified our approach while a whole new series for 2013, entitled "Podcast Picks & Tracks In The Mix", two volumes issued in January, the first focusing on podcasts and the second on track producers. And with a further two volumes to come in February, we will also be re-developing our special features to fill the weekly gaps, along with adding to the two weekly "Podcast & Track Of The Week" features, so much more to come. As for our highlight, well it has to go to that track producers newsletter, without doubt our best yet.
http://discomatt.com/web/2013/01/music-podcast-picks-tracks-in-the-mix-dm-does-the-music-news-sunday-27th-january-2013-newsletter-vol-2/
D.J.'s
Our much loved D.J. focuses returned in January, both Adam Turner & Pier Morrocco under our marvellous musical microscope, while with many more planned for February, including Elof de Neve, Zach Burns & Tony English, our passion for our sounds spinners & their magical music making remains as strong as ever, while our devotion to the terrific Mr Turner gets our monthly pick vote.
http://discomatt.com/web/2013/01/d-j-smusic-burgeoning-beatmaster-brilliance-d-j-focus-adam-turner-saturday-19th-january/
DISCO MATTERS
Like our reviews, this was back after an over extended leave of absence, we having been presented with the overwhelming opportunity to interview D.J./Music producer Seamus Haji ahead of his appearance for Pushca's "Undercover" party and the result was one of THE best pieces we have published in our history. So, it goes without saying that it was also THE highlight of our month and right at the time that one of those doors (a D.J. one at that) looked like it was closing. But the with Disco Matters door very much open we are already lining up our next for February, while we have much to do to top Mr Haji's here.
http://discomatt.com/web/2013/01/disco-mattersd-js-seamus-shares-his-haji-history-disco-matters-special-feature-the-seamus-haji-interview-monday-28th-january/
PICKS
Given all the above, a total of thirty one posts & features, something had to give and it was our Picks posts, although we continued to fly the daily flag through Facebook & Tumblr, while our weekly Podcast & Track picks racked up two features in January. But with plans to hit at least three simple picks post a week in February the target, this part of our activity should, in balance with everything else, have an increasing presence, while we select our Pagano Track & Turner Podcast as our highlight choice for January.
http://discomatt.com/web/2013/01/musicpicks-turner-treat-francesco-feat-podcast-track-of-the-week-picks-feature-monday-14th-january
COMING UP
As we mentioned above, the reviews of Scream & DISH simply have to be completed, while we have Red & Blue from the weekend to reflect upon. Deelooded's "Eastside was to be on the cards, but a nasty virus has laid our plans there to waste, while we hope to be back in time for Prohibition. Preview wise, we will take a look at new Friday frolic Manic, as well as looking into March early, both Lovechild & Matinee La-Leche previews planned. Our recommendations will move to the February fore, as will our reports, controversial or otherwise, while with two more newsletter volumes & at least three D.J.'s focuses, music will play its part too. And with all to be revealed on our next Disco Matters feature and Picks posts peppering our publications, there is much activity on the horizon.
KEEP UP
Naturally you can tune into all our activity right here, while for posts like our "Pick Of The Day", Podcast & Track Of The Week" and our "Does…" photo albums, then our Facebook page at http://facebook.com/pages/Disco-Matt/112730602119746 is the place to go, while our group at http://facebook.com/groups/discomatt/ & our personal profile at http://facebook.com/discomattlondon are worth keeping tabs on, while in "Picks" terms, why not check out & follow our Tumblr page at http://discomatt.tumblr.com.
DISCO DANCE DIARY DATES
February has already started with a brilliant new club launch in the form of Baked (re-named BakeBox), the next party planned for Sat 2nd March, while that new clubbing combo, Prohibition, is another welcome & fresh faced addition to the capitals circuit calendar, next Saturday (16th Feb) a definite dance diary date. Plus, for those of that persuasion, Orange nation launch their new Friday nighter, Manic on 15th Feb, which also encompasses District XXX, while we look to be torn between two lovers next weekend as WAR celebrates a year of heavenly happenings on Saturday (16th Feb), while SOS on the same night and Gutterslut the following Saturday (23rd Feb) complete our monthly London picks.
Well that's it for another monthly message, while, we cannot tell you just how good it feels to be back on writing form again and although we are currently struggling with a nasty viral infection related to our ongoing illness, we remain determined to keep pace with our posting pledges, at least match our January output, that one post a day our goal and the self satisfaction as well as supporting scores of scene others, February sure to prove every bit as fruitful as January has been. (DISCO MATT)
Shunning the snow, we have been rather serenading scores of superb sounds this Sunday, not least our podcast & track of the week choices, both premier productions for more reasons than one, the dynamic studio duo of Pitron & Sanna hitting our top of the tree track highs, while Zach Burns sweeps the podcast selection board, download/stream options on our weekly  picks mere image click(s) below, while we triumph in our terrific trio beneath.
Well what a Sunday it has been here in London, many out splendouring in the snow, while many more will have stayed out of the cold, us included, we rather having soaked up scores of sounds while compiling our first D.J. focus & our first music newsletter features of 2013. But it's also been a day for picking out our podcast & track of the week selections, these having been propelled via our Facebook pages and now in what will become a weekly music/picks posting, we heading up each selection with images that, with a mere click, lead you to download/stream options, our track first & our podcast next, while we them triumph in the trio that make up this week's choices.  
So it's our track choice first and as you may have gathered from the image, it is the marvellous remix production from the studio partnership Pitron & Sanna that has lifted our top of the tree track trophy this week, one we have been meaning to mention for a while, although having been wrapped up in our year end music reviews which, in
itself caused a chaotic queue of choices. However, given the fact that the boys released this remix three months ago, we thought it was high time we pushed some others aside for a week at least, so as to propel this prolific production, Steve & max landing on British boy band The Wanted and their track "I Found You" for this, their most recently released remix.  And having been handed the official rights to remix this track, which was first aired on national radio back in September 2012, both Steve & Max have been credited for their wonderful piece of work, across the web (including Wikipedia) and in the popular music press, this captivating club mix having risen steadily in download charts across the globe, while it is doing great guns in The States, topping the country's Billboard chart, an awesome achievement for Messrs Pitron & Sanna, as well as an amazing accolade for The Wanted themselves. So while promoters across the capitals clubbing may not be aware of Steve & Max's achievements abroad with this resplendent remix, we reckon they should wake up & smell the roses, as it is clear to us that this is one of many mixes that prove this dynamic duo continue to show many of their music producer counterparts a clean pair of heels, while to stream this superb sound, head to https://soundcloud.com/maxsanna/the-wanted-i-found-you-steve, or simply click on the image above, the track available for download on iTunes at https://itunes.apple.com/gb/album/i-found-you-ep/id556382747, we polishing off this pick with the video link below.
To our podcast of the week now and for the second time this year, Zach Burns sweeping the selection board, despite the likes of Eduardo de la Torre, Hifi Sean, Elof de Neve & Chris Brogan in contention, we pretty much finding fabulous favour with Zach's latest "House Session" podcast, which he has devoted to his second appearance for the special Scream Paris sequence of "London's Burning" parties, one we feel Mr Burns has made his own, although
other stars such as Pagano & Paul Heron have been part of previous proceedings. Indeed, this thirtieth edition of Zach's has also resonance with us, as it was just two weeks ago that we were too treading the Scream dancefloor boards, so are aware on what an amazing outing it is and therefore why Zach has been so forthright in devoting a mix to this magnificent meet. And having been in message contact with Zach just this afternoon, as well as seeing a collection of comments from the clubs promotions team, we can confirm that our premier protégé player's showing at Scream was another resounding success, most likely paving the way for more to come, his more progressive spin in this latest podcast production certainly suiting the Scream style of sound, which by all accounts, saw what was originally planned as a 2 ½ hour set showing ending up being 5, the Parisian party people clearly loving our Mr Burns' barnstorming beats. And listening to the podcast we can see just why, because Zach has definitely takien progressive to a new level for him, a jovial journey from minute one to one hundred & five, the occasional vocal drops an absolute dream while, among some towering tech/tribal & progressive tunes, we find our highlight track, which has to be Nathan C's edit of Tim Cullen & Brett Gould's "Lovely Day", one superbly symptomatic of this Scream smash, so a captivating compilation you should go grab without delay by heading to http://djburns.podomatic.com/ & hitting that "House Sessions 30" download button, or simply clicking on the large image above. while as a little bonus, here's that highlight track of ours that made it big on the White Isle last summer.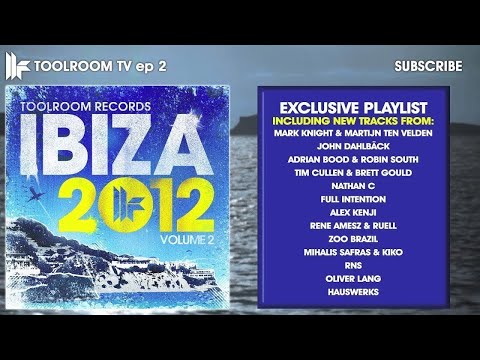 So that's our triumphant trio, Pitron, Sanna & Burns showing us what they do best, we pretty sure that it won't be long before we find them back in these weekly pick slots, that new Steve & Max production destined for "Track Of The Week" status for sure, while with a new Pitron podcast on the cusp of completion & more to come from Mr Burns, it seems that these premier players of ours will be yet again proving, as they always do, that "Music Is The Answer! (DISCO MATT)
Drawing a line under a lack lustre last year, we lift up on our music newsletters where we left off, restarting our "Podcast Picks & Tracks In the Mix" series with the first volume for 2013, picking out some of the latest podcast productions, while re-capping on our top track of 2012 as well as our tracks of the week from this year so far.
Having planned this new newsletter series back at the end of November, like much of our writing in 2012, it didn't really get off the ground, although with a steadfast determination to put delinquent deliveries behind us, we restart our "Podcast Picks & Tracks In the Mix" series, today marking the first volume in a 2013 weekly set that will switch focus from podcasts to tracks and back again, while also hinting towards newsworthy items & upcoming releases, sharing podcast & track page links along with YouTube inclusions, this first edition of the year having a London as well as a "protégé player" feel to it.
So let's get on and first to a D.J. who has certainly been through the mill recently, a pretty straightforward operations plagued with complications that laid Hifi Sean's deck duties to waste for well over twelve weeks, cancelled gigs in London & internationally leaving him pretty much down, but fortunately for us & all his music following lovers, not out. But the great news is that this brilliant beefy bloke is back, having played gigs at Orange and, just this morning at Beyond, while all that international work is kicking back in too. And while his 2012 didn't end in the best possible way, he has given us his own "Retrospect" on a year that he may want to forget, save for the superb sounds he has selected in his compelling compilation, a sure-fire collection addition by going to http://hifiseandj.podomatic.com/.
Now talking of Beyond, another D.J. that starred this morning in our favourite club on the capitals circuit, was GSP, this gentlemen Greek who, for us, will forever be linked with Mykonos music festival, XLsior, has plenty more in his playing portfolio, from his Athens base GSP being  heavily involved in the weekly club, Apartment as well as a host of international gigs including WE. However, London has been his playing field for the last few days, The Hart boys welcoming him back to the Gigolo decks on Wednesday, while the second showing in Beyond's main room will surely cement his character in the eyes of clubbers here. And having propelled his series of "Energy" podcasts in our movers & shakers section, it seems his latest production is destined for delivery there as well as here, his Vol. 5 devoted to London and in true GSP uplifting, energetic style, so well worth a listen & more at http://djgsp.podomatic.com/entry/2013-01-08T07_13_46-08_00.
Now to our first track mention and one which ended 2012 on a D.M. chart topping high, Taito Tikaro having also rose to the accolade ascendency of our Producer Of The Year, not least from this resplendent remix of DHP's "Not Alone", which continues to tumble our tears with each & every listen, so one to start 2013 as we left 2012 off, in Taito track hit heaven.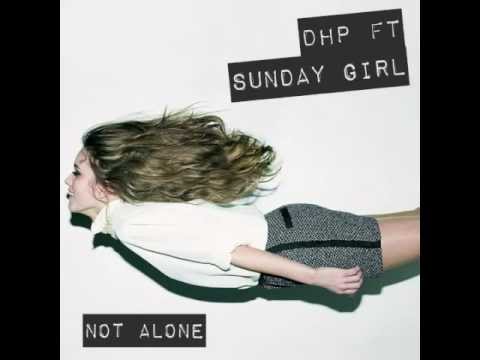 Onward to our next podcast production and the first of "protégé player" picks which goes to a talent who tintered on the brink of regular residencies on the capitals clubbing circuit last year, Norbert M having been successful in a string of D.J. competitions that saw him play at Heaven & at Fire & Area, although this promise proved to be a bit of a false dawn for this impressionable individual. However, this scene stalling set-back hasn't stopped Norbert in his podcast production path, he having compiled no less than 12 in 2012 and with his first this year named "Thirteen" he continues in his funky disco & tech toned directional style, this latest production, pretty easy on the ears as you will find out by going to http://norbertmik.podomatic.com/entry/2013-01-16T17_10_07-08_00.
Sticking with the protégé theme and with London, as we are for this first 2013 newsletter volume, we look to our Premier Protégé Player, Zach Burns, who is one of just a handful of D.J.'s that devoted a podcast to 2012, his final "Hose Sessions" edition of the year, picking out a track from each of the previous eleven, along with his December track pick, making for a compilation that really does take you on a magnificent musical journey through the last year of the brilliant Zach Burns beats world.  And having bucked the trend on many, he had a spectacularly successful 2012, scores of gigs in London & across the continent, raising his profile even higher than it was in 2011, meaning we couldn't have started our "Podcast of The Week" choices in 2013 any other way than selecting this as our top of the tree choice and one still out there to add to your collection by going to http://djburns.podomatic.com/entry/2012-12-28T09_03_18-08_00.
Switching to tracks for a moment, our next sharing selection goes to one that we labelled as our birthday track, making it to our final "Track of the Week" choice of 2012, also charting into our top ten of the year, but one that may well re-appear in our 2013 countdown, hence its inclusion here, the fabulous D.J. Eako & Jason Chance's "Deep Inside My Soul" still rocking our world.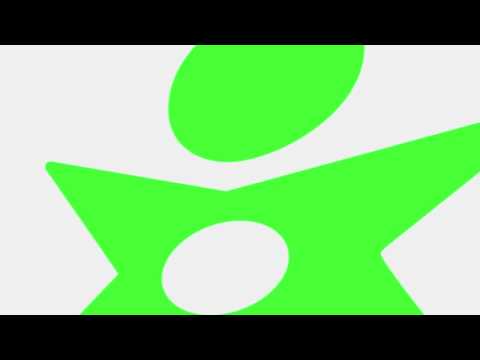 So to our next podcast pick and we couldn't pass proverbial free parking without driving our compilation car in the direction of our Premier Protégé Player for a second time, Zach Burns having just last night starred, also for a second time, at prolific Paris party Scream, he having made their series of "London's Burning" outings his own, Ludo & his terrific team surely welcoming him with open arms,  just as they did  with us  a couple of weeks ago when we were too in Paris for this heavenly happening. But back to Mr Burns and in true Zach style, he has devoted his first "House Sessions" to his appearance at Scream, while we are eagerly awaiting his live recording from last night's event, which should be published via his Soundcloud site in the next couple of days. However, in the meantime, we highly recommend you head to Zach's Podomatic page at http://djburns.podomatic.com/ and add this thirtieth monthly mix to your collection quick sticks.
Now, combining both protégé player and birthday themes with our selections, while we have already devoted the first "Podcast of The Week" feature & the first D.J. Focus of 2013 to this terrific talent, given it is Adam Turner's birthday today, we simply couldn't resist giving his new podcast another push, "Not Another Fu@king House Session" far from both the words not & another, as we cannot get enough of this marvellous man's music making, we having to wait, very patiently, over five months for this compilation, after being blown away by his "House Of Summer 2012" mix, which safely made it into our top five podcasts of the year, this new compilation heading for a similar destiny and one, like the former, we absolutely adore, the vocal into progressive journey twists a triumph and so one we are sure you will love too, grabbing your copy via http://adamturnermusic.podomatic.com/ a musical MUST.
Track time again and to our first weekly pick of 2013, one that absolutely enthralled us in the final few dancefloor moments of 2012 at Beyond and did exactly the same on NYD, Steve Pitron the purveyor of the pulsatingly stunning "Strange Fruit" by Jay Lumen, he brilliantly blending it with the classic "Sunday's At Heaven", leaving us breathless with its brilliance, a real head in hands job, as it continues to do in its pure "Original" mix form right here, heads up to Mr Lumen for storming our Y.E. chart to position four, toppling many others in his wake.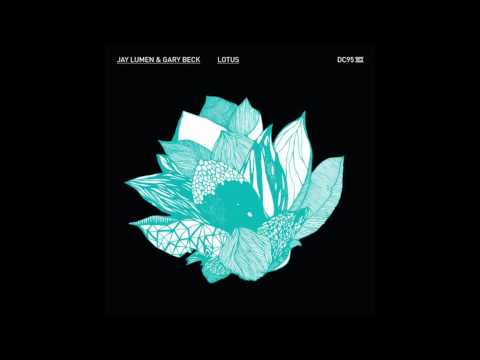 Back to protégé's, podcasts & birthday's another one of our prized pack celebrating his birthday today, Chris Brogan having been on our protégé list for quite a while now, he first impressing with his podcast productions some three years ago, while dips in & out of the scene have kept him in our minds eye, even if he may have missed out on mentions recently. However, given that it is his special day today, plus the fact that his Friday frolics at the Edge in Soho will be added to when new Saturday club night "Baked" launches round the corner at Green Carnation on 2nd February, it only seemed right & proper to include him here, a glance at his Podomatic page revealing no less than five productions from 2012 to choose from, "Baby Cakes 4" and "Of With Their Heads" out top two choices, while, appropriate for the weather at the mo, is his "Winter Warmers" mix, the choice being all yours by going to http://djchrisbrogan.podomatic.com/.
So, to our final podcast for this first 2013 newsletter series volume, this in response t a message (we suspect tongue in cheek) which said "…what has happened to my podcast mentions…", this despite him being part of our one November newsletter at the time of his last release, while Jamie Hammond, given the other includes here, makes for a fitting match, not least that he stars alongside both Adam Turner & Zach Burns at the Monday night clubbing colossus that is Popcorn at Heaven, next week seeing Jamie play alongside his spinning sparring partner Alan K at the monthly outing "Trinity". As for his podcasts productions, he was one of just a handful that got a mention in our music newsletters (of which there were very few), his November "Sleepless Night" the last we covered, while since he has posted his live mix from the now no more Gaydar Radio, while it is his "After Dark" compilation, published just five days ago that gets our thumbs up, an uplifting collection of tunes but with a definite tribal twist that plays into the hands of those international clubs that will pepper his playing programme throughout 2013, so one worth of more than just a listen by heading to http://d-jamie.podomatic.com/ and pressing that download button.
So to our final track mention for this time and our second "Track of The Week" choice of the year, one which was rocking our world in 2012, but really hit the mark during his set at Beyond on NYD, Pagano playing us the tribal version of his tremendous tune "That Disco Fever", but hitting our house mix mark here, this among other productions of his seeing him ascend to a regular slot in the Supports section on our website.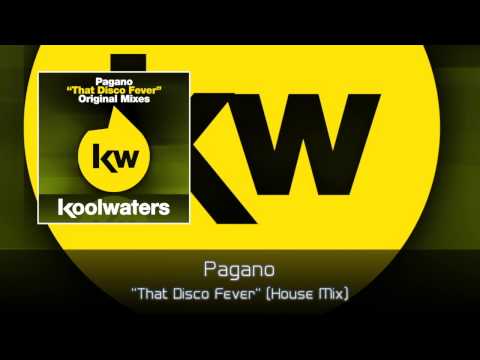 Well that's almost it, but just some small snippets of news before we close, a brand new Steve Pitron podcast on the cusp of completion, while we have been privy to exclusive exposure of the equally new Pitron & Sanna track production, it still very much under our gagging order wraps, but is one we will bring to you as soon as we can get our mitts on it. As for our next newsletter , we will be switching our focus to track rather than podcast producers, also heading across into Europe to give next weekend's volume two edition  an international flavour, this ahead of our trip to Antwerp the following weekend. Plus with our latest podcast & track of the week feature to come, along with the promised music review of Profile/Lo-Profile, which closed doors ten days ago, there is much more music coming your way in the next seven days, while in the meantime, we trust there is plenty here to keep your ears buzzing & your feet tapping, all the podcasts and tracks proving, to us at least, that "Music Is The Answer!" (DISCO MATT)
First there was the shock news of the closure of Gaydar Radio and now, owners QSoft Consulting, have delivered a second crushing blow to the gay scene, this time with the sudden ceasing of trading of its Bar Soho Limited business, meaning that, as of immediate effect, both Profile & Lo-Profile will be no more. So, amidst no warning & no opportunity for its staff, key players & customers to say a fond farewell, we find ourselves picking up the pieces of this pack of cards closure announcement & trying to put them together into a special report reflecting the mood of many for whom this is new news even bigger a shock than the last.
As the collation issues its mid-term report in a period of austerity that is now predicted to grip the UK for an extra four years, it seems that the tough economic times will continue to have an impact of our lives for a long while yet, although with a determination to make 2013 our year of "Positivity", from day one, a real sense of optimism of bigger better & brighter things to come was sweeping across us, a definite new DM dawn on the near horizon, with the first weekend of 2013 encompassing Paris & PLAY>TIME. However, with the news of Gaydar Radio's closure having shocked us, we had an inkling that this may be followed by another announcement, our report at the time saying "…this decision that will see Gaydar Radio close its door today, possibly having a knock on effect for QSoft's bar & restaurant arm, Bar Profile Limited, which has been reported to be carrying a pre-tax loss of £2,195,581 in 2011 and so, purely in financial terms, could also be in danger of a rug pull closure.." we adding, "…however, we guess that announcement is for another day…". But that other day has come, just four after the shocking news of Gaydar Radio, we find ourselves soaking us the not so shocking but stunningly sudden closure of Profile & Lo-Profile.
Yes you heard us right, Profile & Lo-Profile, as of today Monday 7th January, have ceased trading, the news, as it did with Gaydar Radio, filtering through on Facebook, while it wasn't long before the official announcement was e-mailed to us, QSoft's chairman, Henry Badenhorst, saying this, "It is with great sadness that I have to inform you that Profile & Lo-Profile will be permanently closed from 7th January 2013…" he going on to explain that "…the building is undergoing major refurbishments required by the landlord and an agreement was reached for the lease to be surrendered back to the landlord after various problem areas could not be resolved…". So, taking this on face value, we can understand that there has clearly been a dispute over the tenancy agreement, although what is not clear is whether that agreement was due for renewal, or whether the landlord had sought a review under the terms of the lease, given those extensive refurbishments that, if you have visited Profile in recent months has been all too evident given the scaffolding that has shrouded the entrance. However, that word "surrender" seems to be key here, as, if we are reading this correctly, it looks like there has been little attempt to fight these agreement complications tooth & nail in defence of a business that has not only become a cornerstone of the Soho scene, but is one over six years established, rather the towel was thrown in for that greater or lesser, whichever side of the fence you sit on, evil of life.
So, lease issues or not, it seems that, as with Gardar Radio, our beloved Wardour Street wonder, the creative combo that is (or was) Profile & Lo-Profile, has lost its fight for survival down to that evil word money, the figures speaking for themselves as that considerable debit the holding company, Bar Profile Limited, was carrying, we suspect too much to continue to bear. Plus, the raw facts are that, save for PLAY>TIME on Friday's & a sizable chunk of Saturday's, Lo-Profile was not a viable turnover proposition, one also under continual licensing pressures/issues, while the seven day bar come restaurant operation upstairs, Profile, was surely a real cash drain on QSoft. Indeed, the grandiose plans to push the food side of the business, the first few months seeing it open early doors & serve breakfast, the American diner style menu finding initial favour and it soon outshining many of its round the corner food serving competitors, was all relatively short lived. Indeed, with so much of the bar's floor plan given over to dining space, must have found itself battling to cover costs, while, like its sister below, Friday's & Saturday's proved the singular popular nights of the week in what was always going to be an ever decreasing circle of its fight for survival. Yet, all that said, what Profile as a bar achieved during its now short 3 ¾ years on Wardour St., is something the team can be proud off, raising the Soho sophistication stakes substantially and providing a platform for some amazing D.J.'s tout their talents, who can forget the "ClubNation" Friday's with Phil Marriott, the Zach Burns sessions & the likes of Nathan Six & Jamie Head, who always seemed to excel in this smart space.
No, it has not shocked us that Profile & Lo-Profile are no more, but what has truly shocked & stunned us is the speed & suddenness that it has both happened & been announced, our trip to PLAY>TIME last Friday now sadly proving to be our last, as with the immediate closure, there has been no opportunity to say a fond farewell to the place, in what would surely have been a much more gracefully & gracious departure from the scene than this. And, that is what has actually angered us, as surely QSoft were aware sometime in advance of today's announcement, that this day would arrive and so, surely, for the sake of so many fervent fans, loyal customers, key players & staff members old & new, would want to have left on some sort of a, if but sadden tinged, high, a final Friday or Saturday fling surely the fitting end to a brand that has made a huge impact of the social & clubbing lives for many in Soho. Indeed, we would go as far to say that QSoft owe a debt of gratitude to the scores of stars that have helped line its pockets, bringing their wealth of talents to the fore, many of which you would associate with the big boy clubs in London & internationally, the likes of Steve Pitron, Paul Heron, Pagano, D'Johnny, Tony English, Jodie Harsh, Jamie Head, Mikey D, Brent Nicholls & Oliver M, while scores more made Lo-Profile a prolific playing ground, some developing & nurturing terrific talents, Zach Burns forever linked with the place. Then there are the clubbing connections, Gigolo having been born there, SuperMartXe, Lovechild & Salvation having used it as a pre-party platform, while it would feed others, A:M & Beyond always benefactors, although Soho was made so richer by it very presence, meaning that to bow out so ungraciously & without any kind of generous goodbye is nothing short of scandalous.
As for the reactions, well they speak the biggest volumes in terms of the magnitude of the loss that Profile & Lo-Profile's closure has caused, Facebook having gone viral on the subject, this just a small collection of reactions, the first from one of the clubs Managers' who spoke out first by saying "…Life is hard and most of the time I feel I'm struggling to get through every day. Today made me look back at my life and see that I have been blessed to have worked with the greatest team of people I could ever have asked for — life is hard and sometimes the happiness you were searching for was right with you the whole time I will miss you all…", this causing a floodgate, tributes & comments pouring in, this from Zach Burns, "…Sad news, very sad to hear off Profile & Lo Profile closing today. Must thank Paul Beardshaw & Raphael Goes for giving me the chance to join the venue & team of DJs, Lo Profile was one of my favourite clubs, every time spent there has been amazing & a massive boost for me. Over the time there I met many great people from the team, It's been truly awesome, you won't be missed because I'll still see you all but wish you all the best for whatever's to come next…" while one of its biggest supporters & also a key player there, Seenqueen's webmaster & scene D.J. Brent Nicholls saying, "…I can't believe one of London's best clubs and bars Profile & Lo Profile are closed. I loved djing there, it had a touch of the old school glamour clubbing and was one of the few quality crowds and venues London had. Why are all the 'great' places closing? Although there are other quality venues, there is also a lot of sub standard clubs and venues…this is a sad reflection of a gay scene in decline…this is also an opportunity for other venues to step up to the plate, when one door closes another one opens…but there will never be a door like Profile/LoProfile…we were a family that had a home in the heart of vibrant Soho. Goodbye Profile/LoProfile and thank you to all those that made it the fantastic place it was…".
But with so many more like this from one of its heavenly hosts Andrea Drudikova, "…Such a shame Profile and Lo Profile closed down. Sending good vibes to all the staff. It was a fab place where we always had lots of fun…" and this from one of its most well known Manager's, Raphael Goes, "…It's a very very sad day, spent a big part of my time in London inside that venue, so many good moments, so many new friends, can't believe I won't be able to go back there to see everyone and have a tequila shot!!!! I'm so sorry guys, hope you are all well, miss you all very much and hope to be able to see you guys somewhere else now… Goodbye Lo-Profile…" sent all the way from Brazil, it is clear that this news is far reaching & affecting so many, meaning we could easily devote another post to the comments along, while what we will be commissioning, is a special review, not just capturing that last PLAY>TIME from Friday, but sharing snippets from reviews across the years in celebration of what D.J. & pal Mikey D exclaimed as "…one of the most fun and exciting places to DJ on the scene…" and one "…sorely missed in Soho…", while, pictorially, Seenqueen have already come up trumps with their own tribute and one well worth taking a look by going to direct link. http://seenqueen.com/web/club-pix-profile-lo-profile-memories/ while watch this space for some exclusive shots taken just this afternoon, when we were given an opportunity to step inside the venue for the last time ahead of the builders bulldoze, a special few minutes that gave us the chance to say bye to team members & toast what had become our favourite Soho spot ever, a fond farewell.
So while we remain ravaged by mixed emotions over this awful announcement, anger swinging to sadness & back again, we are determined, even if QSoft aren't, to mark the moment of Profile & Lo-Profile's passing with that promised reflective review tribute "Final Lo-Pro Fling" which we aim to publish on Saturday, while you too can say a fond farewell to these Soho splendours, Saturday the day, 7 p.m. the time, & The Yard the place to do it, details up at http://facebook.com/events/244194319045789/, raising a glass to the future to the team, but all toasting that farewell to a brilliant bar/club brand that, just a day after meeting its maker, is so sadly & sorely missed. (DISCO MATT)
Well the podcast cat is finally out of bag as we share our 2012 top ten chart that marks the final feature in our four part music review of 2012, we keeping the substance short and allowing the listing to do the talking in a year where podcast music was the biggest & best answer to our problems.
Having kept you in suspense over our number one track of 2912, we haven't quite done the same with our podcast announcement, part three (direct link ) having revealed our premier podium position production, although given the expanse of that last special review feature, you may have missed it, so we thought it only right & proper to issue the chart separately to make both the winner and the other nine that made it to our top ten of 2012, crystal clear. But having lauded the spoils of victory on Steve Pitron in our last post, we will give the others at least some house room, even though, as you will see below, he swept the podium place board, a one to four podcast placing party fell foul to the amazing Adam Turner, whose "House Of Summer 2012" was, in reality the only considerably challenger in a year dominated by our dynamic deliverer of divine dance delectations. As for our remaining entrants, well Zach Burns hit second spot in our podcast producers top five, this the stand-out session from eleven others in 2012, while Mikey D made it into the studio for the first time in a year to rock our world with "House Music All Night Long" that secured a three week run in Oct/Nov as our "Podcast Of The Week", The Sharp Boys, The Oli & Elof de Never all making it to this prized pick of ours, beating of a long list of others to make it into our top ten.  
So, we said we would keep this final part of our music review brief, rather let our 2012 top ten chart speak the volumes, while, we finish by simply paying a tremendous tribute to each & every entrant across this four piece review for making our year one of the best for music ever and in so doing, proving that "Music Is The Answer" (DISCO MATT)     
Podcast Chart
Steve Pitron – "WE Formula 2"
Steve Pitron – "Summer 2012 Part 2"
Steve Pitron – "Jan 2012 Session"
Adam Turner – "House Of Summer 2012"
Steve Pitron – "Summer 2012 Part 1"
Zach Burns – "House Session 23"
Mikey D – "House Music All Night Long"
The Sharp Boys "Disco Cafe Pt's 1, 2 & 3"
The Oli – "Later Birthday"
Elof de Neve – "Matinee Easter Mix"
And here are the podcast page &/or soundcloud sites where you can grab your copies, http://stevepitronsessions.podomatic.com/, http://djburn.podomatic.com, https://soundcloud.com/adamturnermusic, http://mikeyd.podomatic.com, http://sharpboys.podomatic.com/, http://theoli.podomatic.com, http://soundcloud.com/elofdeneve   
What a year, one of considerable challenges to conquer, music being the answer on so many fronts, not least the prolific podcasts & producers that paved our path with pulsating productions that saved our 365 day & days, meaning we couldn't complete our 2012 review series without celebrating the colossal creators that combined to deliver the most divinely delirious dance delectations in a decade or more.
When we look back across the last year, we have had some pretty hefty mountains to climb, from family health issues to our own, which continue to cause concern, while we have been very much off the writing boil, out kettle often running on empty and so ending up as dry at the Kalahari, our music focuses, features & newsletters affected nearly as much as our reviews. Yet while we may have had a continual catalogue of considerable challenges to conquer, a number of false music writing re-starts part of the picture, the one constant we have been able to rely upon, has been the music itself, a pack of prolific podcasts & producers not just helping us through the tough times with tons of towering tunes, but some have consumed our lives, whether it be while pedalling around London's  roads, heading out to our various clubbing commitments, or simply sitting back on our sofa, soaking up scores of superb sounds.
 So, in a year that music definitely was the answer and with those prolific producers we deluded to, proving to be our sanctuary & our saviour amongst the sorrowful slices of the last four seasons, some have amazed, excited & inspired us with their fantastic productions, some reaching phenomena & heavenly heights, it was a foregone conclusion that we would devote separate part of our "What A Year!" 2012 review series to them. And here it is, a run through the podcasts & the producers that rocked our would in the last twelve months, we landing on our top five producers, in the two categories of "podcasts" & "tracks", while also picking out our top ten productions from those players whose compositions have made the most considerable contribution to our "music was the answer" year.. Plus with some special mentions for a few others whose tracks have rocked our world in the last twelve months, we will recap on some of their entries into our top 40 chart, while finishing this final 2012 review feature with the podcast & producer chart listings.
Well lets get to it and take a look at the track producers that have made it big in our music world during 2012, Rony Seikaly making the first impression back in January, his two tracks "Let You Go" & "Take Me Higher" making us stand up and notice this basketball player turned producer, the latter production gripping us like virtually no other, which as early as the second month of the year, had already secured him, at least, a top 10 position in our track chart, it actually making it to a soaring second. But there were other, Erick Morillo impressing us with a duo of dynamic dance delectations, "Murder The Dancefloor" & "Gravy" examples of our slant towards tech in the last twelve months, while Chris Lake, who is no stranger to our sound sorties, hit us heavenly hard with a pumping production, "Stand Alone" ending up one of our Y.E. favourites, despite only making an impression in November. As for others, Crazibiza tickled out tunes taste buds with a trio of triumphs, "Must Be The Music", "Show Me Love 2k12" & "Finally I" shining examples of these mix masters at their brilliant best, while Steven Redant & Phil Romano were our superb surprisers, their mix of Kylie Minogue's "Timebomb" tremendous, our last special mention going to Jay Lumen for the simply stunning "Strange Fruit", like Chris Lake, trouncing us with a tech tower of a track that was oh so close to a chart podium position.        
So we come to our top five, each here for good reason, as they both influenced & indented our musical year in many (sometimes different ways), Carlos Gallardo the first, who comes in fifth, a string of scintillating sets at WE Party in London leaving us more than satisfied, while being up with him on stage for "Safari", "Hi Japan" & "Formula 2" will live with us forever. But the superb Spaniard is no slouch in the recording studio either, collaborations a plenty including with vocalists Bobby Alexander on "We (Eloise)" & Peyton on "Desert Rose", particular highlights, while it was his track composition with Rebeka Brown that contributed to him being here, it creeping into our top 40 chart, no mean feat considering the competition and one that immensely impressed us on our very first listen.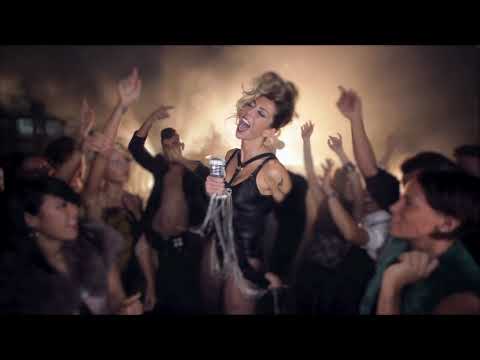 To our fourth position producer and another Spaniard, there seeming to be a wealth of talent emanating from the region of Europe, Ivan Gomez, in our books, right up there with the best, his collaborations with Nacho Chapado under the Gurabear label diving deep into double figures, a 2012 highlight their "We Have Disco EP", while on a singular front, Ivan's list of track productions is enthralling exhausting by sheer volume, favourite picks of ours including "La Musika" & "Somebody 2 Love", his 2012 releases encapsulated in a special compilation which is well worth a listen at https://soundcloud.com/ivangomezmusic/sets/forthcoming-tracks-remixes while shifting through his soundcloud site alone is a terrific task & a half, evidence of just how bust he is in the recording studio. However, from our track chart point of view, he made his mark with the remix of Offer Nissam's "I'm In Love", while it would be The Free Radical's Formation, of which he & Nacho are members, that would rate the highest, "World" in Fran Ramirez (the third link) remix form our favourite of Ivan's pack of productions.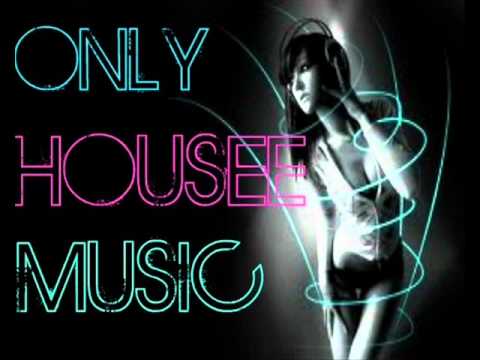 Onto our track producer third now and to Milano man Danny Verde, who's meteoric rise to fame & fortune of the world clubbing & D.J. stage three or so years ago was due, in no part, to his superb studio productions and while Danny now has an exhaustive schedule that sees him jetting across to all corners of the globe, its roots remain in his hallowed Holab, the name he gave to is recording studio many moons ago. The likes of "Pushin To the Top", Open Your Heart" & "Express Yourself" propelling him as a prolific producer. However, with official remixes for Lady Gaga sending him to another outstanding orbit, 2012 has seen him work on tracks from the Wanted, Cyndi Lauper, The Scissor Sisters & Mariah Carey, while our best of the bunch and one that made it into our top 40 chart was & is his rapturous remix of Neon Hitch's "Fuck You Better" the first reason he is here, that awesome weekend with him in Brighton back in September the second.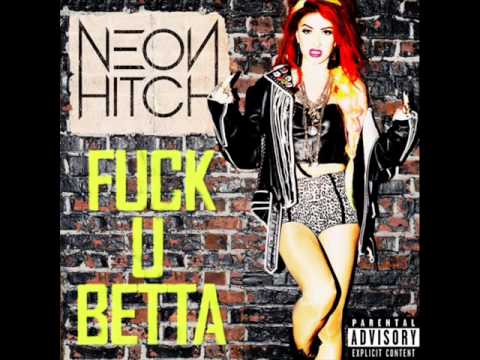 So to second and the exceptional Etienne Ozborne who repeated his incredible influences on our year, as he had done in 2011, although in a way, even more so, as it soon materialised that it was he (along with studio partner Zolton Kontes) who was behind our now infamous "Track" three, which turned out to be the huge hit "I Really Want To Say", Polina's vocals appearing for a third time in our year. But standing alone with the spectacular "Feeling For You" has surely got to be one his own highlights of 2012, this terrific track having made it big across dancefloors right around the world, while Mr Ozborne has had his fair share of global gigs too, Seoul his last, while we are just getting into his latest release, "Undecided" looking like it will chart in 2013.  However, all that said, it is probably down to the stunning "Sotto" that he finds himself in second spot, this towering tech tune yet more evidence of our slant away from uplifting & vocal, or at least a better balance strike between the two, while the horn effects on this colossal composition still blow our minds, it securing a healthy fifteenth in our track chart.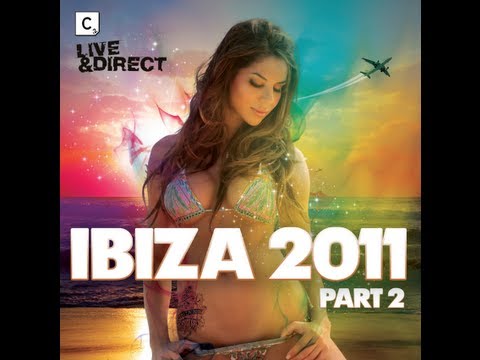 To our top spot and, despite everyone before him, this Spanish superstar D.J./Producer came home first by a country mile, no-one else in this category coming near in terms of impression & influence, his five track entries into our top 40 chart speaking volumes enough, although it goes much deeper than that, the quality, the style & the pace of his productions just perfect. And while we waxed lyrically in our chart review feature, "Not Alone" seeing him to top spot there too, Taito's year has not just been about the recording studio, as he has played right across Europe & elsewhere, he flying the Matinee flag mainly, a summer season in Ibiza seeing him prove one of the biggest draws on the island, while sets in Sitges & the brands Barcelona base were also huge highlights of what was a breathtakingly busy year. However, back to those studio recordings and while both "Lady Luck" & "Lift Me Up" were magical markers, it would be his interpretation of the classic "She Loves" in 2k13 remix that really impressed. But even that paled in comparison to the mighty "My World" which, if we are entirely honest is right up there with "Not Alone" and may prove to have lengthier legs than the latter, this towering Taito triumph as much of a tear tumbler as our number one of 2012, meaning a first podium place here richly deserved.
Well, that's the track producers covered, now to the podcaster's and a snap decision to dive straight into our top five, those extra mentions having to wait for a forthcoming 2013 music newsletter. So to out fabulous fifth and it's to Greece we go to find GSP (short for George Spiliopoulos) who has consistently created compilations that drove right up out superb sound street throughout 2012, while we were fortunate enough to see him play over here in London, at Beyond no less, his set on Easter Sunday superb & setting the scene for a season of XLsior pre &main parties that took him to Paris, Madrid, Barcelona, the latter part of the colossal Circuit Festival. But GSP will, for us, always be connected with the Mykonos five day meet, the news this year being that it was THE place to be, the Greek isle seemingly back on the up & up his podcasts reflective of this, as no less than eight devoted delectations to this five day dance festival, while we had a particular penchant for his "Energy" series of podcasts,  volume two pretty much the responsible party for placing him as our fifth most prolific podcast of 2012. But you may have your own favourite from the fifteen he produced, a trip to http://djgsp.podomatic.com/ helping you decide which or how many to add to your collections.
To our fantastic fourth now and a Belgian based beatmaster who's 2012 was simply stunning, an impressive set of new trails trodden and events enriched by Elof de Neve, his residency at Rome's Muccassassina one, while Sexy in Cologne was another, trips across to Spain a regular feature of his spring & summer season showings, the "Get It On" world tour kicking off in Barcelona seeing him play, while Sitges Pride was a fabulous feature, his festival frolicking extending to both Lesbos in Lisbon & Circuit in Barcelona. But his base in Belgium, Antwerp's Red & Blue remained an Elof anchor, from where he popped across both the north & south borders, playing for Matinee in Amsterdam & Paris, both which have dedicated podcasts, while even given the his hectic schedule, Mr de Neve has stepped into the studio on plenty of occasions, the result being two compilations that are pure Elof through & through. And like GSP, our Belgian mixers beats very much hit our heavenly music mark, his uplifting, euphoric & energetic house, us down to a t, while he has taken (or at least dipped his toe into) a more tribal come tech direction during 2012 to reflect the kind of clubbing crowds he finds himself in front off, a trip to https://soundcloud.com/elofdeneve seeing you safe into his series of sounds.
Now our tremendous third and without doubt the busiest D.J./producer we know, both in terms of live performances and podcast productions, not a weekend going by when he isn't jetting off somewhere, whether it be as near as Bordeaux or as far as Bangkok, his Philippine routes seeing him travel back to Asia quite often, while Canada is also another regular long haul house music destination in his rampant roster. But what is just as jet-setting in terms of both frequency & volume are the plethora of podcast productions that come our way, 2012 having been no exception, a staggering twenty one mixes dedicated to a whole variety of his visits around the globe, Leomeo not shy in coming forward with a little self promotion, daily posts on Facebook cramming our notifications window full with his posts. However, it seems to work as, his download figures are pretty impressive, while his beats bag holds the whole house spectrum, from tech, tribal & trance, to progressive, euphoric, uplifting and everything in between. So, laying you hat on one particular podcast from the twenty plus in 2012, is down to preference we guess, but with all bases covered, a shoot onto his Soundcloud site at https://soundcloud.com/djleomeo should sort it.
Well, we come to second slot in our treasured top five and here we find our premier protégé player, Zach Burns, who like all the entrants thus far, had a amazing 2012 in terms of all sides of his production premises, a score or more mixes laid down simply from his sets at various locales, CasaLatina, D.J.'s At Work, Gigolo, Matinee, PLAY>TIME, Popcorn, Profile & The Edge, London spots where he has played or held residencies during the year, while both Berlin & Paris played a part in proceedings, GMF in the former & Scream in the later, very much propelling his profile & stature significantly. And while we missed out on many live performances of his, all those post gig pressings helped us keep right in touch with our PPP's progress, although it is his "House Sessions" series that sees Zach safe into second spot, the once a month releases never failing to make it into our collection, one in particular even tumbling (albeit for just a few days) another phenomenal podcast of its playing pedestal. Indeed with a blend of beats that edges towards funky, Zach is also sometimes experimental with his genre mixing, creating compilations crammed with character, as well as terrific twists & turns, a trip to http://djburns.podomatic.com/  sure to find favour, while his "2012 Top 12" production has already been earmarked as our first "Podcast of The Week" for 2013.
So, who stepped up onto our top podcast producer podium position? Well, if you follow us religiously, regularly or even irregularly, the then name Steve Pitron will appear with just as much regularity, 2012 having proven a phenomenal period in his production pressings, the year kicking off in scintillating style with his "Jan 2012" mix, one which ended up responsible for rearing seven tracks that had a impressive impact on our top 40 track chart, one securing second slot, at the time we remarking that we couldn't see this total triumph being topped. But Mr Pitron being the superstar that he is, came back at us with a two part "Summer" series that did just that, collectively combining to make an monumental mark on our track chart, as well as our airwaves, with some of the best beats of the year, real highlights in the thirteen that made it in, "My World" "Sotto", "Symphony" and "Must be The Feeling", the latter coming third. Yet, he was clearly still not satisfied with delightfully destroying us with these two summer stunners, as we were literally both blown away to compulsively consumed by his phenomenal "WE Formula 2" podcast, the benchmark set in the summer, smashed to smithereens by the most spectacular set of sounds we have come across ever. And when you consider that with just one mix, Steve managed to fill out fourteen places in our track chart, including number's one, four, five, six, seven & eight, is testament to its captivating qualities, ensuring that, at the risk of upsetting the competition, he romped home with the top place podcasts production plaudits, no more words among the myriad of features, focuses & mentions able to add to the simple fact that each & every 2012 pressing has to be in your collection and if not, then get on that computer and get downloading now at http://stevepitronsessions.podomatic.com.  
So, that's our top five producers of tracks & podcasts, but what of the podcast chart positions? W, given how extensive this review has been and with further commentary coming on some of the compilations, rather than cutting back completely, we thought, as with did with our tracks,  that splitting it off into a separate shortened  special review, part four now our final feature, the chart inclusion & topping bean spilling having to wait just a little bit longer. (DISCO MATT) 
What a year it has been, in terms of music, our best in living memory, a ton of tracks tipping our satisfaction scales, making the final forty one of the toughest tasks we have ever had. But the chart is completed, the inclusions indented, this rapturous reflection guiding you through the track highlights, 40 to 31, 30 to 21, 20 to 11 & 10 to 7, while a special sixth along with more acute attention for our fantastic fifth to our stunning second, the one question remaining, who & what made it to number one?
Like many traditions we follow fastidiously during the festive season, movie must "Oliver" and eating gammon on Christmas Eve, no Christmas Day ever quite right without "Chitty, Chitty, Bang, Bang" & champagne, while it has to be a tea time treat tuck in during "My Fair Lady" on Boxing Day, some say we are a full on fruit cake (that's the treat), hardly able to fathom out why we do what we do. But what makes much more sense is the announcement of our top forty tracks of the year, something we always endeavour to do as the old year becomes the new, a painstaking & prolonged process seeing us amass, without exception, well over one hundred towering tunes that have rocked our world. However, with a year long list to look through, we are then faced with the tricky task of culling that one hundred plus to just forty, this year no exception, well in truth one of the toughest we have come across, such has been the stiff completion for these much prized places. That said, then deciding our forty to one has, this year, been off the scale in terms of toughness, the tightest chart we have seen making for a formidable final formation. But let's not delay the news any further as we run through the rhymes & reasons of why who made it to what, section splits in track tens, until we reach our special sixth & then fabulous fifth to stunning second, while keeping you in suspense as to our chart topper, that coming in part two of this "music was the answer" special review feature.
So here we go, tripping light-footed through positions 40 to 31, the track holding up the chart a fabulous Zach Burns find and one part of his podcast which, for a while dominated our airwaves, "C'mon Get Funky" in Pagano mix rocking our 2012 world in June, The Believers amazing us in April with a re-work of the classic "Another Chance" our next chart entry, this followed by a trio of treats from D.J./producers that would play a big part in our year, Carlos Gallardo, Peter Rauhofer & Taito Tikaro, the latter's remix of DPM's "Lady Luck" setting the scene for no less than five other chart entries from this superb Spaniard & his studio partner Flavio Zarza. Our next top forty tune was very much dancefloor driven, a whole host of D.J.'s including it in their playlists, Fat Tony probably the first, while one other Beyond all-star was to make it his own, the rounding "Right Before Your Eyes" one of the best The Hoxton Whores productions yet, although sitting lowly at position 35 is evidence of just how tight this year's chart choices were. As for our next three, well they all came from the first three months and include the now infamous "Track 3", named as that was where it was generally placed in a Steve Pitron set at the time, while the first of two Rony Seikaly entries could have been much higher, had it not been for the stiff competition ahead, number 31 going to a track at the other end of the year scale, Federico Scavo's "I Do" one of no less than fourteen from a prolific podcast that cram our chart.
As for our highlight track of this slice of selections, well it goes to the Esquire bootleg that pits Sunfreaks against Alex Kenji & Starkillers that resulted in "Counting Down The Pressure", one that was a another fabulous find by our premier protégé player, Zach Burns, but by making it to a meek & mild 34 in our chart, is further evidence of the delightfully tough dance delectation decisions we faced< but richly deserves our first of eight video links.
So we move to positions 30 through 21, our first track charter here another resplendent Peter Rauhofer remix & one which we will forever associate with our Brazilian boy babe Nilsson Junior, while with other huge D.J./producer names from the world stage showing their hand here, Danny Verde remixing Neon Hitch's "Fuck You Better", Crazibiza re-working Joey Negro's classic "Must be The Music" and Lizzat & Voltaxx's singular entry this year, "In The Heat Of The Night" are all shining examples of what was rocking our world early to mid summer. But two others that were doing the same chart just a little higher, positions 24 & 23 to be exact, New Iberican League's "Loveground" in Jorge Montia remix form hitting our musical mark well, while Etienne Ozborne shows the second of three top 40 track chart hands with the fantastic "Feeling For You". However, as we get close to our top twenty, the choices did become even tougher & tighter, the immensely impressionable "World" by The Free Radicals Formation, a collaborative combo between Barcelona based beatmasters Fran Ramirez, Nacho Chapado & Ivan Gomez, for a long stretch of 2012 was destined for headier heights, but was pushed down to 22nd, the last position in this section going to another classic and to the Hoxton Whores, who reproduced their track "Fusion" and was & is still the one that gives us prolific pedal power.
To our highlight track and another forced down the chart by a host of other towering tunes, this from a producer that has been rocking our world for well over three years, Serge Devant having come up with some stunners during this time, although this year would see just one, but what a one it was, "Dice" in Mario Larrea remix form having made it big on two prolific podcasts of 2012 and while sitting sedately at position 29 in out chart, has some many magical music memories that it was an compulsory video clip choice.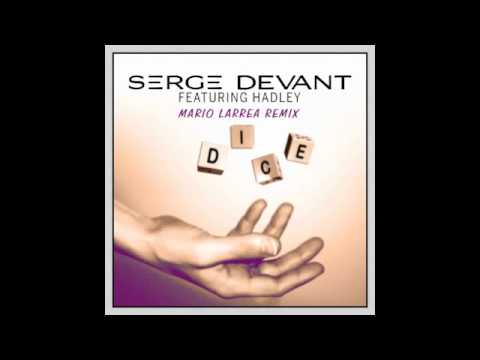 Well we are into our top twenty,, running through from 20 to 11 here and to our closest choice of tunes, not just this year, but of any, a more colossal collection of towering tech, vivacious vocals & hard hitting hits we couldn't want to wish for, two lovable classics re-made kicking it off, "Show Me Love" 2k12 form by Crazibiza and then the superb "She Loves" the next Taito Tikaro remix triumph, while we then run into a four track tech tower of tunes, the magnificent "Murder the Dancefloor" from Erick Morillo, followed by David Herrera h=who gave us "Vibern", Dick Ray remixing this powerhouse production. As for the other two, well they vied positions, Etienne Ozborne & Zolton Kontes winning out by a whisker with "Sotto", condemning the gigantic "Gravy" from Ministers de La Funk to a still respectable sixteenth place. But now begins that podcast track domination, as the final four slots in this section all came our worldly way from Steve Pitron's "WE Formula 2" production, one that consumed the last two months of our year, Afrojack's "Can't Stop Me" resplendently re-worked by Carlos Fas, while yet another Crazibiza remix charted next, this time of Alex Roque's fabulous "Finally I", it put into its thirteenth position place by one of a few simply stunning sounds that still spectacular send shivers up our spines, My Digital Enemy's "Got To be Strong" an example of the towering tech tunes this have tickled our 2012 taste buds.
But our highlight track had to be the one that hit eleventh spot in our chart selections, one that is a genuine 2012 anthem and is another product from that phenomenal podcast that we predicted would virtually sweep the top ten track board in our, Trent Cantrelle's "Naturally" coming oh so close, but once again proving what a tough choice we were faced with. However, having played its part perfectly, we thought it only fair to give it an extra bit of exposure with this video clip share.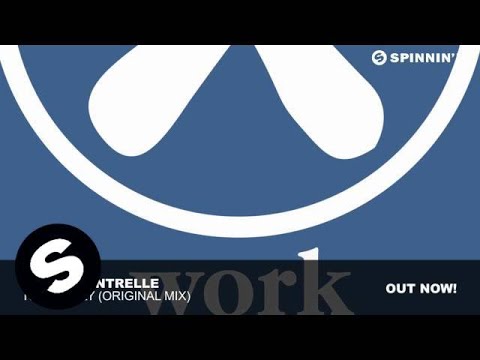 So, to our top ten, we running through here from 10 to 6 and four tracks who's high charting was pretty much a foregone conclusion from the first minute we heard them and, with one notable exception, come from a sound stable that has our name written all over it, uplifting, vocally vivacious & emotionally erupting epics, each & every one of them. So, in at ten comes the simply spectacular "Timebomb", Kylie Minogue making our chart for the first (and maybe the last) time ever, although when you realise that Steven Redant & Phil Romano were the remix responsible's, it should come as no surprise. Then in at nine is the penultimate Taito Tikaro chart choice of ours, the mesmeric "My World" an exemplary example of an emotionally erupting epic that, had it not been for the next eight, would have struck a more prominent place pose, even a podium one, such is its sheer splendour. Now we come to number eight and what we have labelled as our birthday track, DJ Eako & Jason Chance's terrific tune "Deep In My Soul" flying under the radar later into 2012, but for a most of the last eleven days since our birthday, was close to taking the chart crown and has every possibility, given how fresh off the appearance press it is, of making it into our 2013 chart. So to seventh place and this the towering tech track in amongst all the other vocal & emotional entrants here, Chris Lake sweeping us off our spine chilling feet with the scintillating "Stand Alone", Federico Scavo giving it a remix touch that, in combination with the lyrical line "…i'm the rebel type to never do what I'm s'possed ta…" is sheer brilliance in our books.
However, our highlight from 10 to 6 couldn't go to any other but the track that charted sixth in a decision that we toiled over for not mounds or minutes or heaps of hours, by a dose of days, "Beautiful Lie" when we heard it for the first time, stopped us in our pedalling tracks, erupting emotions & marking memories of the time & the place that will live with us forever. Yet more than that, the whole story behind the track, that original artist was signed to Island records & that, in Keemo version form, it played a prolific part in this year's Circuit Festival, particularly the wonderful WE event, both these connections to the track inextricably linked to two of our most nearest & dearest, Steve & Celso making its positioning in our chart all the more poignant. So, leaving it sixth was our toughest choice of the year, the Dick Ray version at http://youtube.com/watch?v=zX_1AqKc4vk the one that charted, although it is this video clip that, for plenty of deeply personal reasons, won over our hearts meaning we just had to share it here.
Now we head to our fantastic fifth and the singular entry that actually gets two mix form mentions, the pulsating and stunning Prok & Fitch production "Symphony" sending superb shivers up our spines simply by putting proverbial pen to paper on it. Yet when the original mix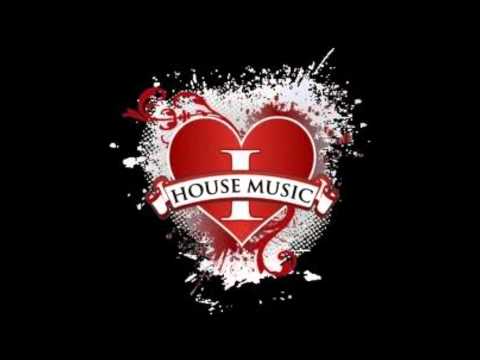 first came to our attention back in the summer, while we loved the track, we never thought it would it would chart so high, but this theory was quickly confounded following the emergence of the S. Co remix on Steve Pitron's WE Formula 2" podcast, another of those torso tingling, spine shivering & emotionally erupting epics that has dominated the final two months of our airwave listening months, itself giving chart inclusion credence to the original and a picks precedence & first, we simply unable to split the two so giving them a combined & collective fifth place position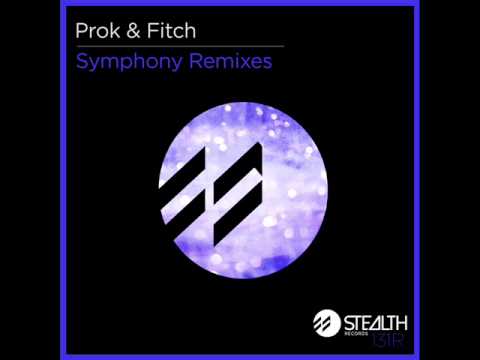 To our fabulous fourth  and another that came out of that phenomenal podcast production of Mr Pitron's, Jay Lumen's "Strange Fruit" stunner having gripped us like virtually no other we can remember, each time we hear it, we falling into a delightfully divine daze, our head going into a complete spin as though it is about to explode, such is the enormity of this colossal creation. And to add to the provenance of this pick, not only was it hugely responsible for elevating a stunning set from Beyond just this last Sunday to top spot, but when Steve combined it with "Sunday's At Heaven" during his performance back at beyond on NYD, we were totally & utterly blown away, "Strange Fruit" continuing to leave us on the emotional edge & breathless with its brilliance, so richly deserving its fourth place positioning in our 2012 chart.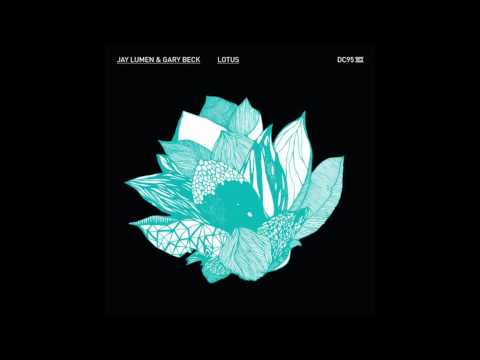 Now to our tremendous third and a huge 2012 danecfloor hit that some tried to steal, but will forever that Steve Pitron's label sown into its scintillating & stunning sounds, scores of people having come up to us and saying "…what is this track…" Indeed, when we first heard it, that is exactly the question we asked, the moment that Steve looked over at us on our Beyond spot when he first played it back in the summer, one of the magical memories that we will never forget. And from that time on, we knew that it would score highly in our chart, although the spanner in the works came from the ones that made it to fourth, fifth & sixth, although given how much of a magnificent mark it made on our year, we had to see it into our top three, a podium position that Nero's "Must be The Feeling" in Funkagenda remix form we couldn't be more pleased about, not least that the heavenly haunting tones & head in hands qualities would, in any other year, have easily seen it to the top of our chart tree.
So we are nearly there, although for this part of our special review we will keep you in suspense, stopping at our stunning second chart choice, a track that like "Strange Fruit" did in the last two months of our year, gripped us for the first three, four & five, erupting our emotions like virtually no other, it by far & away the biggest & best in our books to come out of Steve Pitron's "Jan 2012" podcast production, a find that floored us from the off and, to be honest, still does today. In fact, on listening to it for the first times in months the other week, it recaptured all those emotional eruptions that were a prolific pattern of our pedalling period earlier in 2012, we having come to the conclusion then, that it would be right up, if not actually at the top of our chart, a decision that we simply couldn't overturn, even given all the completion that has come before it. So, seeing his second entry into our chart & into second place seems amazingly appropriate, Rony Seikaly not quite making it to top spot, but a podium place so well deserved with the toweringly terrific & tear tumbling "Take Me Higher",  but one that, despite everything, couldn't quite make it higher than our penultimate chart topping position.
So what about our number one? Well, in true suspense style and, given it is our top choice, we decided it would be both right & proper to separate it from the rest, extending our 2012 music review into three parts and placing out top track choice, along with our full chart listing, 1 to 40 into a special "Music Was The Answer!" part two post that will follow this, while all our thirty nine entrants here have proved that what a year it was for truly towering tunes & magnificent music, best that we can remember EVER!! (DISCO MATT)
With a potential podium place position in our Y.E. club review round-up, we had no hesitation in once again choosing PLAY>TIME as our Friday "Pick Of The Day", not least that our premier protégé player, Zach Burns, is out to play. But with so much more on offer, go check out the event detail, a banner selection away opposite or an image click below, while we produce a précis preview come 2012 review then propel the PR beneath.
 
Having amassed both accolades & awards within the first few months, there is no doubt that 2012 has been a purple patch year for PLAY>TIME, this Friday phenomenon having gone from strength to strength, the brilliant blend of barnstorming beats from scene top D.J.'s with the plethora of porn stars & gogo's that grace the PLAY>TIME podiums, pretty hard to beat. Indeed with the clubbing competition all but fading into the background, the previous ruler of the roost, Onyx, having been absorbed into A:M, promoter Jay Roberts can be very pleased with his PLAY>TIME lot, excursions abroad having featured in this prolific party's year, while Friday's is by far & away the busiest night for host venue Lo-Profile, the jewel in its weekly scheduling crown very much in the responsible mix for the resurgence in the popularity of clubbing in Soho. And with PLAY>TIME being one of just two clubbing constants in our 2012 calendar, we have witnessed both that pluming popularity and a whole host of enthralling & entertaining evenings, meaning that it has every chance of being placed on one of the top podium places in our yearly review round-up, we ashamedly open about the fact that it is right up there with our favourite forays, perhaps just one, an awesome afterhours, topping this terrific turn.
So while the combination of sexy sounds & saucy shows works for many, it is simply the sounds that tend to float our boat, no surprise when you consider some of the star D.J.'s that have graced the PLAY>TIME decks this year, Nick Evans, Paul Heron & Steven Artis three that have floated our boat, although if we were to choice our podium threesome of the year (maybe a hint to our Y.E. music review of the sets of 2012), the superb Nathan Six is one, a scintillating set back in September that saw us make a rare stay virtually to the end of the event, with a rousing, uplifting & euphoric exhibition that tick so many of our beats boxes. Yet for so many of the myriad of the PLAY>TIME meets we made during 2012, it was Steve Pitron that propelled this party to the podium position it is sure to succeed, a score of Steve sets drenching us with sheer sound delight, not to mention a mound of our trademark tears, only second to our outbursts at Beyond, while this fabulous Friday frolic for us will always be about the brilliant Zach Burns, a terrific talent whose 2012 has reached heavenly heights. Yet while  we have stood proudly on the scene sidelines , watching our "Premier Protégé Player" grow in stature with a series of London & international residencies come guest slots, like Nathan, he is one that always manages to keep us at PLAY>TIME till the dying minutes, his stunning set in May as huge highlight that is sure to soar Mr Burns up our Y.E. set chart. And taking of both the Y.E. and the year, ahead of his performance at PLAY>TIME tonight, Zach has released his "House Sessions 2012 – Top 12", a better accompaniment to this précis preview of PLAY>TIME's year we couldn't wish for, one you should get into your collection without delay by going to http://djburns.podomatic.com & clicking on the download button, while of you can't wait for that, head to permalink http://djburns.podomatic.com/entry/2012-12-28T09_03_18-08_00 where you can stream this towering twelve track timepiece that showcases Zach's top tunes of 2012 (review on its way).
Well that's our précis preview planted, but what about the PLAY>TIME promo? Well, this is what Jay & his team have to say about the brand and about tonight's bash…
"….Every PLAY>TIME Friday from January to December bears the stamp of its remarkable creator, Jay Roberts. Just reviewing what Jay and PLAY>TIME have done this year is astounding! Friday nights are unthinkable without it. However, with Jay hopping around the globe looking for the tastiest boys he can find for you to unwrap during 2013, he is leaving his hosting duties to a man also beloved by night crawlers and Lo-Profile denizens, Martin known to many PLAY>TIME followers, while he also knows exactly what it will take to get all of the rascally rabble frisky and festive!
And taking festive, we reckon that by now, you have drained the eggnog, you've seen the family, you've decided what items to re-gift and it's so cold, you are planning your next beach visit. In other words, Christmas is over, bring on New Year's Eve! And tonight (Fri 28th Dec), that is exactly what PLAY>TIME is doing and we are doing it first. Start with us on Friday night and who knows where you will end up come Monday night? Come for the exotic drinks. Come hug a hot boy rather than giving the boss another handshake. Come twirl under the lights as bright as a cloudless Spanish night. 
So who will be up on the boxes tonight?, Well,  The wildly popular PLAY>TIME go-go boys! If their clothes get any skimpier and their moves any more suggestive, they may graduate to being porn star guests accidentally and you don't want to miss that! But you won't want to miss the cherring tunes from Paul Coals who kicks of this party, while one of our best resident D.J.'s takes PLAY>TIME to a heavenly higher level from1 a.m., Zach Burns' set one to savour and not to miss.
Let PLAY>TIME be the doorway to your weekend fantasies and dreams for the New Year!…"


….and the dinky detail?…
PLAY>TIME
A Gaydar Club Experience 
Date: 28/12/2012
Time: 10pm-4am
Door Tax: £8 before 12 p.m. / £10 after 12 p.m.
More info out at http://loprofile.com, http://facebook.com/PlaytimeProfile & http:/ facebook.com/events/245208658944034/
So, as we sink into our sofa for a third successive night, we reckon you should be upstanding, sorting your outstanding outfit and heading to Soho for this fabulous final Friday fling of 2012 for the top notch PLAY>TIME, leaving us to simply say, "Go There! Be There! (DISCO MATT)
Back in the "Picks" posting driving seat, we find our terra firma this Wednesday (19th Dec) making hay with the midweek mash-up that is Gigolo, which holds its "Beat It" bash tonight at the Shadow Lounge in Soho, the brilliant beats blends coming from resident stars Aamyko along with our very own premier protégé player, Zach Burns, all the event detail a banner selection away opposite, or an image click below, while we précis the promoters patter beneath.
Gigolo promoters The Hart's, say of their brilliant brand…
Gigolo brings together a fusion of the hottest D.J. talent to spin a combination of retro Disco, uplifting Disco house, dirty nu Disco beats. International pornostar guests work their $$$makers in the VIP booth. Gigolo was THE slamming Summer Disco of 2011 and continues to heat up midweek Soho every Wednesday. There is literally no other party like this in Soho… any day of the week!
And the sexy iconic photography comes from SHOOTMEUP, London's most notorious scene shooters who attract London's hottest posers from the East end fashion forward, West End muscle boys to the sluttiest Tranies and hottest gay scene celebs. So, if u want to be shot by the best then get sexy or undressed
Gigolo his business is your pleasure, in & out, a great ride, friendly and a TOP guy. If you're looking for a good time, there's a place that you can go where the tunes are pumpin' and the hunks are humping. Let him take you on a trip back to the future of Disco … 
…and of the event tonight….
The SHOOTMEUP boys return to give you another piece of their notoriously sexy iconic club photography exclusively at Gigolo "Beat It" this Wednesday (19th Dec) plus all this . 
TOP PORNO STAR HOSTS 
Hot Latino megastar Jean Franko who this week celebrates his 12 years in porn alongside Gigolo's resident porner Issac Jones. Watch these hot guys as they get down & dirrrrrty in the sexiest jockstraps & singlets provided especially by http://cellblock13.net/
TOP D.J. TALENT
 Shadow Lounge resident and now Gigolo regular Aamyko kicks off the "Beat It" bevy of beats, banging out his unmissable slut jam, while the hot, hot, hot Zach Burns returns to barnstorm this bash with his uplifting, funky & full-on frenzy of music making that will leave you panting for more from this premier protégé player's pulsating performance.
THE HOT 22 CHALLENGE
Get Into the XXXTRA disco action with our porno stars at the iconic Gigolo pink booth! This week if you wanna be in the HOT 20 you will be handed CellBlock13LA to wear!!! The sexy porno underwear company is sending us a big package for you gigohos! So strip down & pose in the sexy Cell Block 13 underwear, just as the Gigolo Boys for your pair, while don't forget to get into  a hot mess with the live XXX photoshoot at 1 a.m. (check out our blog at http://shootmeupblog.blogspot.co.uk.
GIGOLO WHEN, WHERE & HOW
Gigolo "Beat It" – Wednesday 19th Dec
The Shadow Lounge, 5 Brewer St, Soho, London, W1F 0RF
10 p.m. till 3 a.m.
Entry – £5 concessions with guest list or or I AM SOHO card between 10pm-11pm
Add your name to our guest list by going to https://docs.google.com/spreadsheet/viewform?formkey=dGt0NlY1YXV5SE1JeEVNT1dCTW9kYUE6MA, otherwise its £8 at the door
Dress Code – The sluttiest dressers get to ride Gigolo's queue faster!
For table or event bookings contact gigolodisco@hotmail.com
MORE INFO
http://gigolodisco.com, http://theshadowlounge.co.uk, http://shootmeup.co.uk