Posts Tagged 'Steven Redant'
It may be a sedate Sunday in our world, but Brussels will be banging to bags of brilliant beats tonight as La Demence rounds off a glorious Gay Pride weekend with their "Leather Me" event, the dynamic D.J. line up including Steven Redant, Paul Heron & Ben Manson making our "Pick of The Day" selection simple, further details an image click below, while we deliver our own devotion beneath
If you are regular followers of our features, you will be familiar with a collection of clubs that we rank & rate highly among the wealth of others we have visited in the twenty or so years we have been stepping out on the scene, destinations that sport our selections extending to Antwerp, Barcelona, Brussels, Cape Town, London, Paris & Rome, while our historical & informative years home, Johannesburg makes it in too, the list of clubs reading as our own style clubbing who's who. With names in the frames including clubs Bronx, Decadence, Matinee, Mucca, Red & Blue, Scream & Trade, when you to synch these seven with the eight  cities, you will realise there is a name missing, but which & to which city? Well the answer lies in Belgium, not Antwerp of course as that is Red & Blue, but in Brussels & La Demence, a club that from the moment we stepped foot through Fuse's front door, this brilliant brand's base camp, we realised it was something quite special, the whole feel of the place, from the main room through the second space & upstairs to the play area, had an atmosphere akin to our decadent clubbing days of old, while it was the friendliness of the people, particularly the promoter & his terrific team that elevated this exceptional & captivating club to the who's who heights we now place it.  
Now, while we have only visited two, it pretty much goes without saying that La Demence gets our whole hearted recommendation and this tonight is no different, not least as its "Leather Me" event rounds off Brussels Pride weekend, one which has already seen Hustlaball stand in the spotlight on Friday and at Fuse no less, Hector Fonseca in town the following night & pulling a colossal crowd, both parties pretty much laying down the gauntlet, although one we know La Demence is able to meet squarely in the eye & take up the challenge. And with a star cast of D.J.'s ranging from regular & roving residents, Andrei Stan kicking off the main room madness, followed by superstar international D.J./Producer Steven Redant, fresh from his stunning set & showing at Paris's Scream, Paul Heron making a welcome return to the La Demence decks too, the place will be packed & pumping. But there is much more, Ben Manson another prolific player making it up from Paris, while Amsterdam based Dikky Vendetta is sure to shine, La Demence renowned for attracting a crowd not just from across Belgium, but from Amsterdam, London, Paris & even Spain, many of the Hustlaball heavies sticking around to see out Pride in style, the full line up a click away at https://facebook.com/events/582943995067829/, while more info on the club & this exceptional event can be found at http://lademence.com.   So, with La Demence landing our "Pick of The Day" choice, it's all steam ahead for their latest outing "Leather Me", we wishing we could be there to once again soak up the awesome atmosphere, while f you are in Brussels, then party, party, party on our behalf, naturally making sure you "Go There! Be There! (DISCO MATT)    
With a bag full of brilliant beats and making a resplendent return, the very popular Parisian party Scream welcomes star D.J. Steven Redant back to the decks with open arms, this marvellous meet making our "Pick of The Day" choice for today (Wed 15th May), event details an image click below, while we look forward to this exceptional event & share some of Steven's latest sounds beneath.
Having just in the last few days published our review of prolific Parisian party Scream, our trip to the French capital back in January & our rapturous reflection of the club well worth a read at,   impressive Israeli, D.J./Producer Guy Scheiman having headlined this particular happening, serving up a superb set, that on top on resident Tommy Marcus's marvellous music, made this a memorable meet. And in Scream we have a club that virtually every week welcomes guest D.J.'s from right across the international clubbing scene, names such as Danny Verde, Pagano, Paul Heron, Tom Stephan, Nacho Chapado, Steven Redant, & Phil Romano, the club having been established back in 1997, quickly building its reputation as "the biggest French gay party…" and solely  on the basis of the spinning stars it attracts, this is a claim that holds weighty water, while on our account alone, it is clear that Scream in popular & packed week in week out,. Furthermore, it has survived while many others have fallen by the wayside, especially in the dreadful dive hat the Parisian clubbing scene fell into in recent years, a previously vibrant circuit of clubs reduced to specialist events & occasional international brand visits. Yet the continued success of Scream has provided a considerable cornerstone for the re-building of the French capital's clubbing scene and new parties are springing up with regularity, "Wake Up" the official afterparty for Scream, while Revolution is attracting interest and Matinee Paris is now the biggest franchise outside of Spain, much of this down to the hard work of Ludo, Jerome & Tristan (the Scream brothers) in maintaining interest in Parisian partying.
So Scream's stool is certainly a significant one, the club up high on the Parisian partying pedestal and this, on top of all the fastidious efforts by the clubs terrific team, is very much down to the international D.J./Producers that play, one of whom makes his resplendent return to Scream this Saturday (18th May), Steven Redant one of Scream's most popular guests, he making a resplendent return, having last headlined back in February and is sure to attract an adorning audience, especially given his recent riding high dance music chart successes. Having already scored a number one on one of the world's leading & most respected charts, Billboard, his collaboration with Danny Verde & Guy Scheiman (as The Bent Collective) on the Avicii vs. Nicky Romero Smash "I Could Be The One"
Mr Redant's studio productions building up a superb head of steam, he once again making it to the top of the Billboard chart, this time with his remix of Alexis Jordan's latest release, "Acid Rain", one which, in its own right has scored highly in charts, particularly in the US where she is based & has a huge following. And in this choice Steven has selected a single that really suits his sound style, plenty of punchy peaks, vivacious vocals & tech undertones within the original, Steven enhancing it into heavenly house hit with his re-work (up at https://soundcloud.com/stevenredant), giving it the dancefloor creditability it deserves and one we can easily picture making it big in clubs such as Beyond, Muccassassina, Red & Blue, La Demence and, naturally, Scream. So,  he sure to pull it out of his bag of beats on Saturday, along with a host of other studio works of his, possibly including "Beam Me Up",  "Oh Hey", "Summer Is Crazy" & "Try", all of which you can stream via his full Sound site page at https://soundcloud.com/stevenredant, while if you are in Paris on Saturday, then head to Scream as Steven's set will definitely be one to savour, remembering to click on the large image above for more details on this exceptional event . (DISCO MATT)
Back into music mode, we kick off by selecting our latest podcast & track of the week choices, Done & Dusted's compilation & a brilliant Verde, Redant & Scheiman collaboration our choices, download/stream links, respective banner clicks in our adjacent music section or by image clicks below, while we delve into the detail of these dance delectations beneath.
Having been out of action for a while, a good three months to be exact, it's a great feeling to be back into music mode once again & picking our podcast & track of the week selections, our podcast pick a hot off the production press compilation, while our track choice is one that was released a couple of months ago, but has been on our musical radar since. And with download/stream links to both within the "Podcast of The Week" & "Track of The Week"  rotational banner clicks away in our adjacent music section, we also share these links within the large images below, while also digging a little deeper into the detail on the producers & their prolific productions.
So to our "Podcast of The Week" choice first and to a duo new to our music selections, Done & Dusted having original formed back in 2010 as Dun & Dusted, this D.J. duo, brothers Simon & Louis Lennon, their "Summer Tech Part 1" podcast published under the "Audio Orgy" musical network in July last year, on the back of a handful of appearances at Ministry of Sound for the clubs "Above & Beyond" branded parties. However, with the brothers heading in different musical directions, we fast forward to 2013, where we find the re-formed & tweaked Done & Dusted duo, Louis Lennon joining forces with experienced & scene favourite Alan X, they quickly scoring a number of guest slot gigs across London, including at The Eagle in Vauxhall, a residency for the manly Thursday night meet, Butch, at East Bloc in Shoreditch & a Friday slot at Soho's Manbar, while they also played their part in the successful launch of new collaborative clubbing collective, This Is Prohibition in February. Indeed, it seems they very much hit the ground running, as the spring has already seen them jet out to Copenhagen to play at the popular "Bearserk" event, while they also starred at the Summer Rites pre-party at Heaven  back here in London the previous weekend. But this coming Bank Holiday Sunday (26th May) will mark Done & Dusted's biggest gig yet, as they will feature in the massive As One In The Park festival, they representing brand Bearracuda  in what looks like being THE gathering of the year so far, a real coup for both Alan & Louis who we now are really excited about being involved.
But it's Done & Dusted's first podcast that we are concentrating on here, the blend on sound styles between Alan & Louis working like a dream, the digital intro setting the scene for an upbeat funky & tech infused set of sounds that got our feet well & truly tapping from the off, Alan's sneaky vocal injections adding brilliantly to the high octane pace of the track selections. Indeed, it seems that this is a duo match made in heaven as, unlike a few playing partnerships we could mention, the switching between the two is pretty much seamless, they clearly having put a huge amount of hard work into choosing the tracks that have resulted in one of the most compelling compilations we have heard in a long time. And while we don't benefit from a full podcast playlist, our attention is grabbed along the way by a smattering of familiar tunes, some classics remixed, while it's the pace of the beats, those vocal infusions & the quality of the production that ultimately kept us hooked from minute one to sixty seven and will surely you too when you head to http://audio-orgy.com/ & hit the download button, while you can stream the mix via http://mixcloud.com/donedusted50 and also subscribe to this & forthcoming mixes by heading to the iTunes link at http://tinyurl.com/2w9algh. Plus, if this magnificent mix is a barometer for Alan & Louis's live performances, then we will definitely be hunting a gig of theirs down when we are fully back on our feet, while we are sure they will go down a storm in Victoria Park at the end of the month, so wish them well with that, a reminder that you can keep track of all of Done & Dusted's productions, gigs & activity by liking their page at http://www.facebook.com/djdonendusted.
Onwards to our "Track of The Week" and while, as we mentioned earlier, this a release from two months ago, having made such a splash when it hit the airwaves, we have had it on our radar & list since, it beating off a considerable amount of competition to make it to our first full-blown featured "Track of The Week" slot since February. And it is fully deserved on a number of fronts, first & foremost that our particular choice brings together three D.J./Producers (known here as the Bent Collective) that are not just good friends of ours, but are, in the case of Danny Verde & Steven Redant, huge stars across the global clubbing circuit, Danny particularly having gone meteoric in the last couple of years, having made it big in The States, Canada & the rest of the America's as well as Europe & Asia, while Mr Redant's jet setting D.J.'ing life continues unabated, he bouncing from one continent to another with relentless regularity. And the third man in the Bet Collective equation, Guy Scheiman, is very much now following in their footsteps, a pretty prolific 2013 seeing him score no less than eight European gigs so far, with much more to come, no mean feat when you realise he is based in Israel.
So, joining forces for this first track project seems to fit & sit well, while in this collaborative track production, Danny, Steven & Guy couldn't have chosen two more prominent names on the music scene to employ their remixing skills, Avicii having hit the big time with his massive smash, "Levels", since carving out an impressive D.J.'ing & producing career in the global spotlight, while Nicky Romero is a name synonymous with chart topping track production & remixing, he also having worked with the likes of Freddie Le Grand, David Guetta & Calvin Harris and has a discography extending to well over 50 official releases. And with these two huge names on the scene having combined forces on the track smash "I Could Be the One", in original mix form here,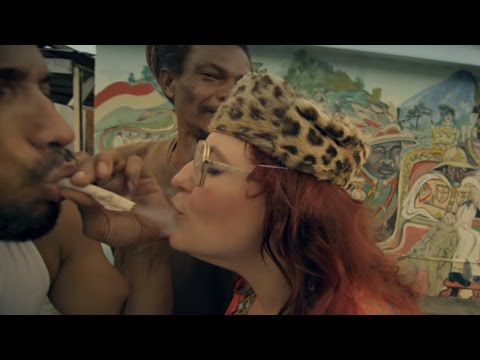 given its chart topping status in both the UK & the US among other countries along with its  production quality, this terrific track was ripe for remixing, three official re-works having been accredited since the original's release on Boxing Day, the Bent Collective our choice pick, not least as of all the three, it has the best dancefloor credibility, perhaps reflected in just how quickly it raced up the download charts when it hit the ground running in March Plus, what it reflects in its production & sound, is the style of all three contributors combined, definite flecks of Danny Verde in the beats & twisting of the vocals, while the euphoric undertones that then explode into intermixed tech tones throughout the rest of the re-work are symptomatic of both Steven Redant's & Guy Scheiman's styles of sound. So, all in all its an amazingly accomplished addition to the "I Could Be The One" track collection, we even preferring the boy's video
while for further snippet streams you can head to https://soundcloud.com/dannyverde/avicii-vs-nicky-romero-i-could &/or https://soundcloud.com/guyscheiman/avichii-vs-nicky-romero-1i, the official release & download options can be found by going to this Beatport  link at  http://.beatport.com/search?query=Avicii+vs+Nicky+Romero+I+Could+Be+The+One+Bent+Collective+Remix.
So,  that' it for our weekly choices but, with our eye firmly on catching up on the couple of months missed, plus having updated our website podcast & tracks section(s) with our pick of the best & latest releases, watch this space for the next volume in our 2013 music newsletters, "Podcast Picks & Tracks In the Mix" coming up next, while in Done & Dusted, Danny Verde, Steven Redant & Guy Scheiman, we have five terrific talents who, through these prolific productions,  prove that "Music Is The Answer". (DISCO MATT)
While we should be soaking up the splendour of sun, sea & sand in South Africa, as we find ourselves rather languishing in London, we swap to snow for our International Special Focus, honing in on The European Gay Ski Week that brings together a bevy of brilliant clubbing brands in a seven day symphony of scintillating sounds.
Having lived in the Southern hemisphere for a sizable slice of our informative teenage & early adult years, we quickly acclimatised ourselves to the heat of the South African Highveld, Johannesburg our home city that, despite not having the sea & the sand on its doorstep, had sun in virtually year round abundance. And on the odd occasions when the weather was wet & inclement, we soon realised that we had an adverse affinity to the damp, the cold and the lack of sunshine, snow not even coming into the equation, we continuing to crave the heat, the sun and, with our folks now based on the natal north coast along with friends of ours in Cape Town, both the sea & the sand. Yet, as we found ourselves laying our hat in London, we have had to endure some pretty awful winters, not least this current one which is fighting off the spring, just last week we suffering snow on our streets and this is March for heaven's sake. But while we make no secret of our hatred for the cold and everything that comes with it, when it comes to skiing, we accept that many others savour the wonderful white stuff and when on the slopes of the Alps or wherever it may be, not only report back that the sun can shine bright, but with the proper preparation & clothing, it can actually be a warming experience full of excitable enjoyment. However, the thought of spending a day, let alone a week staring at snowy slopes leaves us literally cold, although in casting this adversity aside, we find ourselves not only previewing but recommending the forthcoming European Gay Ski Week.
But before we extol the virtues of this year's weeklong event which kicks off on the Alpe d'Huez ski resort this Saturday (16th March), marking the 5th Anniversary of the annual event, we thought we would share a slice or two of the history of The European Gay Ski Week (EGSW), the team behind it all telling us  that "…founded in 2008, year one of EGSW took place in Tignes, France in March 2009 boasting a promising yet relatively small 200 attendees, artists including Andy Bell from Erasure and Soul II Soul part of proceedings. Proving a popular ski area and resort and with clubbing parties in the evenings upping the offer, guests came back in even larger numbers. Year two almost doubled in numbers to 370 and doubling again in 2010 European Gay Ski Week had become the fastest growing and most popular gay ski week in Europe. By this time its reputation was growing throughout the industry as well and the roll call of clubs and D.J.'s that were participating in the event were beginning to read like who's who of gay clubbing from Europe and beyond.  Amongst those who joined EGSW were internationally renowned D.J./Producers Steven Redant, Leomeo & Pagano, while clubbing brands Trade & La Demence were involved. In 2011, EGSW decided it wanted to treat it's attendees to a new resort, Alpe d'Huez as this yearly event was becoming such a huge success, with its now 1000+ attendees, and the ever-increasing list of big-named artists. EGSW also knew it had found a resort that could further cater for its revellers needs. Alpe d'Huez transforming itself into a gay-town for one week every year, while in 2012, every club, restaurant, bar, and venue wanted a piece of the EGSW action…."
So that brings you pretty much up to date with EGSW which, this year, looks bigger and better than ever with a bevy of clubbing brands from across Europe getting involved, Spain's WE Party, Amsterdam amazer Rapido, Brussels based La Demence, London's Lovechild, Paris's Scream & associated LAB party, Berlin based Greenkomm, Dutch beefy brand Bear Necessity & NYC founded fetish brand Hustlball all involved, making for the biggest clubbing collective yet, boosted even further by D.J./Producer Psagano's own club brand Deviate. And the D.J. line up is equally impressive, Steven Redant flying the La Demence flag, Pagano clearly steering Deviate, while other stars of the scene heading to the snowy ski slopes include Paul Heron, Oliver M, Ben Manson, Tony English, Alessandro Londra & Steve Thomas, with plenty more on the cards but yet to be announced, while there will be a host of drag queens, performers & artists involved in this fabulous festival that is fast becoming more about the clubbing which in terms of balance is fast catching up the skiing in the scales stakes. And for those that love either aspects of entertainment, EGSW is certainly an enthralling event & festival, the numbers of attendees this year already considerably higher than last, perhaps an indication of its pluming popularity, while much of the actual detail remains under wraps, with no event pages to refer you to, while having scoured their Facebook page at https://facebook.com/EuropeanGaySkiWeek, it is clear, apart from attendees who will be privy to all the party details, we are left with the artwork jigsaw pieces  to try put together the programme, although with no particular dates posted our cause is all but lost.
That said, if you are one of the 1200 heading to the Alpe d'Huez this coming Saturday (16th march), you can be guaranteed both superb skiing & captivating clubbing each day & night of this weeklong festival frolic and EGSW's eleven strong support team & management members Kevin Millins & Simon Patrick will give you the warmest of welcomes, meaning while we won't be swapping sun, sea & sand for the ski slopes & snow anytime soon, this 5th anniversary of all things skiing & clubbing gets our fabulous thumbs up. (DISCO MATT)
We have covered our track chart, published our podcast picks, so it just remains for us to share our sets of the year in this, the third part of our music review of 2011. So the wait is over as we countdown, from ten to one, our most prolific players & their scintillating sets, revealing who tipped our musical scales the most.
While there is no doubt that 2011 had its huge highs & large lows, very much reflective of the rollercoaster ride references that were so much a part of our journey from January to December, music continuing to be central to or existence, whether it be the terrific tunes or the captivating compilations that filled our ears throughout the year. However, if it wasn't for the prolific players across the capital's clubbing circuit, or indeed those inspirational international spinning stars that entertained us during our expeditions across Europe, what we have termed, musically wise at least, as being our "Best Year Yet", could not have been complete without the scores of superb sets we were so privileged to be part of in 2011. But while we would love to capture each & every entertainer in our lengthy list of dynamic D.J.'s that sparked us to spin on our spot, whether in London & Antwerp, Barcelona & Brussels or Paris & Rome, we had to slice our set selections down to just ten, devoting five to stars here in the capital & five to those based abroad.  So, by giving you a flavour of their storming sets through extracts from reviews of the time, we will hopefully demonstrate why these terrific ten made it into our Y.E. chart, but by also pointing you to their Soundcloud sites, Podcast pages or Website windows, so you too will be able to melt into magical music that amassed in our bountiful memory banks..
So let's get to it and to our tremendous tenth first, a Parisian player whom we got to meet properly for the first time back in February when we paid a visit to the French capital, although his work had not gone unnoticed before, his inclusion in the massive LGDF dance festival here in the capital a year earlier got our focus. However, we counted ourselves honoured to meet Ben Manson while shopping with our Parisian pal Leomeo in Le Marais, which prompted a visit to the superb Spyce Bar in this delightful district and it was here where we witnessed the brilliant Ben in action, his lofty position above the impressive & striking LED wall & displays adding to the amazing atmosphere he was creating that night. Treating us to a truck load of towering tunes, we included the following in our review of his prolific performance, "…soaking up the brilliant Ben beats and a better set we couldn't have wanted for, Mr Manson delightfully blending tech tracks, with tribal beats, infusing these with euro style sounds & uplifting vocals, then taking us back again on this magical musical journey he was carrying us away on. Indeed, a better set we couldn't have wished for, especially when he selected the heavenly "Hide You" by Sami Kivera, then having dived back into a trio of tech tunes, lifted the already amazing atmosphere with another vocal dream, this time "Show Me Your Love", the crowd reacting accordingly and showing their appreciation with dextrous dance moves coupled with whoops & cheers, we ourselves succumbing to these scintillating sounds, spinning on our spot as though we were cavorting in a club….". So, it is no surprise that Mr Manson simply had to make it into our top ten with his Spyce set. But, with superb showings for Salvation, SuperMartXe, Scream, as well as La Demence & Beyond (to name just a few), there were plenty of other reasons why Ben won us over, while you can you can too be won over by the man's musical magnificence when picking on any of the 20 or so podcasts on his page(s) at http://benmanson.podomatic.com/.
With nine out of ten of our set selections so close to call, nominating our noteworthy ninth was a tricky task, but someone had to make it and so it goes to Brent Nicholls who didn't feature in our year anywhere near as much as in 2010, although that said, on the few occasions he did, he never failed to score significantly with his superb set showings. With Hard On!, Rupert St & Profile/Lo-Profile considerations, Industri was nowhere near the tour de force it had been, a switch to Soho reducing our weekly institutional visits to just a few occasions while trips abroad were other reasons for not appearing as often as we would have liked. But like Industri, Brent's other playing ground in our clubbing cavorting, Lovechild, pretty much split our year down the middle, the first half much more a feature of our frolicking, Mr Nicholls pretty much the master of the "love lounge" where we land on his most magical memory making masterpiece from January & Lovechild's "Snowball" event, our reflection of Brent's showing including "…it was time for us to find safety & solstice in the lounge space, where Mr Nicholls was firing up what would turn out to be our performance of the night…" along with "…Brent was definitely hitting our musical sweet spot, with one favourite track after the next, "Release Me", Now Or Never", "Trapped" & even "Stereo Love" all getting airplay, the latter sending us into an emotional state & floating our thoughts  across the miles to a Lovechild inspired experience far away…", he set showing here, like too many we could mention, delivering delightfully, Mr Nicholls' distinctive nu-funk style never failing to hook, line & sink us into s pinning frenzy. And, there is plenty of that so called "nu-funk" style of his in his plethora of podcast releases in 2011 alone, so if you haven't sampled a live set, then the next best thing is to go straight to http://djbrennicholls.com & choose any one of the twenty or so releases from the year.
To our enthralling eighth now and we stick to London and a fellow scene star that has been cutting a significant stride for many a year, our first memories of Jamie Head stretching back to those halcyon days of Crash, the club that started the whole Vauxhall clubbing movement around the turn of the century. However, Jamie has remained a feature of the capitals clubbing circuit since, regular appearances at Beyond, Profile/Lo-Profile, A:M, & Later scoring highly in his schedule, while we look back just a couple of months to WE's 1st Anniversary, when he set us off on our "Disco" dancing dervishes delightfully. Then there was his set at WE "Attacks" at the beginning of the year which also spurned a rare podcast, leaving us with plenty of choices for his inclusion, this along with a handful of Terrace Room treats at Beyond being edged out by his prolific performance when Later took to the high seas of London, well the Thames actually, Jamie nailing a superb set during this aquatic audacity. And having remarked in our review that  "…with many still packing the outside deck, we laid our hat inside and for good reason as Jamie Head was now in charge of the tunes, serving up a set to savour, a whole host of classic hits remixed & rehashed hitting the mark with many, we finding a spot to spin not far from the makeshift D.J. booth, our dancing dervishes increasing with every track he picked, the dancefloor erupting when the truly brilliant "Enjoy The Ride" played out & seemed so appropriate for the terrific time we were having, this ride on the waves in the hands of Mr. Head a huge highlight…". And it seems that, despite all his other amazing London appearances, Later seems to bring out the best in him, next Sunday (28th Jan) a definite date in to put in your diaries, as Mr Head hits the Later decks for an exclusive back-to-back set with Mikey D, while if you haven't sampled a Jamie set, then you can do a lot worse than checking out his "Tech Head" compilation (which is pretty close to his Later showings) at http://soundcloud.com/jamie-head/tech-head, while his "WE Attacks" podcast remains one of our firm favourites & his still available to download at http://jamiehead2.podomatic.com/.
Onward to our superb seventh and we switch back to an international globetrotting star, the Belgian born but Barcelona based Steven Redant, who impressed us on more than one occasion during 2011, although is a D.J./Producer we have been tracking for much longer, Steven having hit our radar when he landed on London to guest for Matinee when it moved to Cable in London Bridge, Mr Redant also a feature of the massive London Global Dance Festival a couple of years ago. But global is very much a word that sums up Steven's activity, hardly a weekend passing by when he isn't jetting to some corner of the globe, he being noted for saying on many an occasion of his travels, "…it's relaxing after a week in the studio…" Mr Redant also noted for his production work, recording's with fellow Barca based boy Lenz Garcia & his major playing partner in crime, Phil Romano, a whole string of sounds coming out of this threesome stable. However, we found ourselves incredibly fortunate to witness a simply spectacular set of Steven's at La Demence back in February 2011, a trip to this long running & popular club part of our mini hop between Paris, Brussels, Antwerp & Amsterdam, our arrival at Fuse & a spot by the D.J. booth made all the better by the warm welcome & hospitality we received from Mr Redant. But it was his magnificent music that truly won over our mind body & soul that night, our review, "Brilliant Brussels Beats" remarking of Steven's performance, "…And with Mr Redant truly radiant & on fabulous form, delivering an equally dreamy set of dance, house, tech & uplifting tunes, we were sent into seventh heaven with a succession of scintillating sounds, hard edged hits intermixed with uplifting vocal smashes that was leaving us wanting more & more, not least when the awesome "Till We See The Sun" was rolled out, Steven's prolific performance seemingly going from strength to strength., we now doing the Disco Matt just like we were at Beyond…" we concluding "…Steven Redant pretty much stole the show with a scintillating set that had us spinning on out spot for the duration…", hence why it & he simply had to make it into our Y.E. set chart. And the great news is that if you weren't there, fear not, as Steven produced a podcast to mark the occasion and one you can still download by hitting on the direct link at his podcast page, http://stevenredant.podomatic.com/entry/2011-02-10T04_51_37-08_00.
Now as we move to our spectacular sixth, it's getting tighter & tighter and virtually to close to call between the next two, both who floated our boat while away in Barcelona in April for Delice Dream, although Carlos Gallardo had treated us to some superb sets at WE Party in London during 2011 too, "Attacks" & "Candy" two huge highlights, we being privileged to get an on-stage intro at the NYD party last year, while we simply had to mention our mini "Doing The Disco Matt" moment with Mr Gallardo at this NYD's "Safari" event, we once again finding ourselves in the privileged position by Steve Pitron's side on stage when Carlos arrived to take over with another superb set showing. But all that is for our review still to come, while here we are taking you back to April 2011 and when Carlos represented WE at Delice Dream, the following extracts from our review of the whole festival, focussing on Carlos's exemplary efforts, we first remarking "…And to then add to this now audacious action, incumbent D.J. Carlos Gallardo began to steal the Delice Dream show, taking the initiative…" neatly followed by "…with the atmosphere now amazing, in the hands of Carlos, the party hit top gear terrifically, track after track wowing the captivating clubbers & seeing us go into "Doing The Disco Matt" overdrive, even the drop dead gorgeous Delice cover boy Mourad dancing in very close quarters, sending our senses skyward, while the night was Mr Gallardo's who gave the performance of the festival so far, the whole WE party under his steership attacking the minds bodies & souls from start to finish of his simply scintillating set…". Yet, while we can't share the sounds of this scintillating set with you, a flavour of the man's magnificent music is available from a rare podcast pressing that Carlos made in advance of WE's "Candy" event in London at the end of May, so one very much a must for your collection by going to http://wepartylondon.podomatic.com/entry/2011-05-16T06_26_59-07_00, this on top of a year when Mr Gallardo teamed up with prolific P.A. Peyton at a whole host of WE parties, including at Delice Dream, the product of the partnership a superb single, "Let It Go", a terrific tune full of vivacious vocals & brilliant beats that showcases Mr Gallardo's studio talents so one well worth picking out via Carlos's Soundcloud site at http://soundcloud.com/coar/peyton-carlos-gallardo-let-it.
Onward to our fabulous fifth and our fourth international D.J./Producer to pack it in our top set "The Sets" chart, a man from Milan, Danny Verde, who's 2011 has been, like our musically wise, his best year yet, tours of The USA, Mexico, & Brazil major features, while he has touched virtually every country in Europe during 2011, not least two showings in the U.K., first in Brighton back in January for club "Kinky Dangerous", a weekend we were privileged to spend in his company, then just two months later in March, he was right here in London, playing for "The Black Party", joining at the Beyond which immediately followed and making for a morning packed with magical memories. However, it was our turn to hit his turf a little later in the year, May in fact, when we made the trip across to Rome and to the magnificent Muccassassina. And seeing Danny playing in his own back yard (well almost) was an experience we will savour for a long time to come, the whole 24 hour expedition ranking among a handful of heavenly highlights of our year, although it was one of just a few exceptional events that we missed capturing in a full-on review, or even one of the bite size variety, rather a simple preview the review rapture which summed up Danny's substantial showing at Mucca in May their "Raffaella event, when we simply said of or Milano Man's showing,  "…we lapped up every tiny morsel of the impressive & uplifting scorcher of a set from Mr Verde, who wowed us from start to finish of his superb stint, a performance packed with favourite anthems among newer tracks, treating us tremendously…". However, with this proving one outstanding outing among a trio of Danny set showing 2011 treats, Delice Dream the when we declared of his performance on behalf of Mucca in Barca "…and we were not be to disappointed in any respect, the right royal send off we had been hoping for very much delivered from the off, resident D.J. back in Rome, Danny Verde, kicking off the night at Zillion in scintillating style, gloriously gathering an ever increasing crowd with a solid string of superb sounds, some Verde classics, others new tough tech & progressive beats that won him even more fans than he already had…", it is no surprise that he has been included in our terrific ten, that on top of track remix productions a-plenty including Ellie Goulding's "Starry Eyed" & Lady Gaga's "You & I", both ranking highly in our Y.E. chart, a glance at his Soundcloud site at http://soundcloud.com/holabstudio giving you indication of why this man's studio reputation is of the magnitude it is.
Now we find ourselves at our fantastic fourth and another international D.J./producer who rocked our 2011, he like the two before him, a feature of our fantastic five days out in Barcelona in April and a time when we got an opportunity to really get to know about the enigmatic Belgian & his work. However, it would be his home country where we would draw his set showing and one that sees him top our chart as best international D.J., despite the overall fourth position, this accolade as our best overseas entrant down to a simply scintillating set at Antwerp's Red & Blue club back in February, when the club played host to Spanish brand "I Wanna F***", although rather than its own resident shining the brightest, it was our Belgian beatmaster that would stand in the shimmering spotlight with a pulsating performance. So, letting our review of the event do the talking, this is what we had to say of his stellar set, "…a quick glance up confirming we were in the majestic musical hands of resident D.J. Elof De Neve, the man pumping out a superb selection of euro-style beats, uplifting vocal sounds and tech house drenches that had the dancefloor delirious with his selections…" further references including "…, the terrific talent Elof treating us to a storming selection of scintillating sounds, barnstorming beats & vocal infused euphoria that would put many a Matinee D.J. to shame. Indeed, the roof short of lifted off Red & Blue when he picked out one of our favourite tracks of now, Danny Verde's vivacious remix of Blake Lewis's smash "Till We See The Sun", sending us into a spinning frenzy and the atmosphere in this "I Wanna F***" inspired event, stratospheric…" and "…in Elof De Neve, the Red & Blue team have a terrific talent of a resident D.J. and his performance on this occasion once again impressed immensely, definitely further elevating him in our estimation and, as we hinted before, someone who would put many a Matinee D.J. to shame, especially with the truly tremendous set we had the privilege of witnessing…". So, that pretty much say's it all for us, we rating Elof as our international equivalent of Steve Pitron, a truly towering talent that should & is going places, 2012 looking even brighter than 2011, while a visit to his Soundcloud site at http://soundcloud.com/elofdeneve/ will allow you to engross in Elof's excellence.
So we reach our top three and look to London for all of them, two no strangers to our Y.E. music reviews, while our thumping third is a newish kid on the capital's clubbing circuit block, although one that made the biggest impression on us in 2011, hence his lofty postion in this chart. Plus, being one of our protégé players, Zach Burns' inclusion having already been confirmed as our best newcomer of the year, ranking very highly in our podcast part of this music review of the year had to make it into our set chart too, although it was well earned as his set at Gigolo's launch back in May and then a close on pitch perfect performance in December have secured his third overall position here. However, splitting these two sets was too tough a call, so we decided to include them both, our reflection on Gigolo's launch having very much a Zach theme, the title, "Brilliant Burns Beats" shouting out enough, while our remarks that included "…our attention was now drawn to the music and the cute yet capable Zach Burns, who was treating the classy crowd to tons of terrific tunes, a magical mixture of old classics re-made, intertwined with up to date floor fillers, the pace & pitch of his performance perfect for this superb Soho society social soiree that was definitely soaring by the minute…" as well as "…we were soon in seventh heaven when Zach pulled out our favourite tune of now, the awesome "Stupiddisco 2011 Original Mix" by King Richard & Danny Thomas, we finding our favoured spot by the D.J. booth to invoke a mini "Doing The Disco Matt" routine…". But we were even more lyrical of his December delight in saying "…it would all pale in comparison to its & our star turn, the cute yet commandingly capable Zach Burns, his arrival & the assumption of the decks the real lift we had been looking for, this terrific talent who had impressed us from the moment we first saw him play, immediately setting about sorting a selection of sounds that would hook us for the whole heavenly two hours of his spectacular showing…." we adding "…with tracks that included "Music In My Soul", "Last Night A DJ", & "Here Comes The Rain", these along with a magical multi mixing moment when Zach chose to combine "Stupdidsco" & "Don't Go" with mesmeric effect, we were going nowhere, rather glued but spinning on our spot right next to the D.J. booth…" as well as "…with yet more treats in store, Danny Verde's track "Open Your Heart among them, it was no surprise we were drawing comparisons of the brilliant Mr Burns to our other top draw D.J. Steve Pitron, the duo having played out pulsatingly just a handful of weeks ago at "Playtime", even the occasional looks Zach was giving us over The Shadow Lounge decks akin to those we get from our other superstar turn…". And, in essence, there is not much more to add, these two sets with the only exceptions of another two ahead of them, the most stand-out of our 2011, Mr Burns having laid down a podcast pressing lifted from that "launch" party at Lo-Profile which you can still grab by going to direct download link http://djburns.podomatic.com/entry/2011-05-11T12_00_38-07_00, this coincidentally being the compilation that made it into our podcast chart.
So we come to our spectacular second and, as we hinted, an individual how is no stranger to our year end round-up's, although 2011 was a year when Mikey D's impact on our music world was not as extensive as previous years, as like football, it was a year of two halves, the first six months seeing him play out plenty of times at Beyond & at Later to exceptional effect, while the latter six saw just the odd appearance here & there, like so many people, Mikey having to devote his energies more & more to his daytime occupation. However, they say that absence makes the heart grow fonder and it is perhaps this thought that secured his second place, Mikey's set & reappearance at Beyond in December making an indelible impression, we remarking in our review "…back being an appropriate word as we couldn't have been happier to see Mikey D at the decks, our short absence nothing compared to his, although in an instant it felt like he hadn't been away at all…". Indeed, such has Mikey become part & parcel of what is so brilliant about Beyond, his return definitely stood out head & shoulders above the other entrants in our set chart so far, we going on to say of this pulsating performance, "a glorious mix of tougher tech tunes intermixed with dancefloor delights, "You Better", "Souk" & "Pressure" among them, while a look in our direction & then a quick chat over the booth confirming that we were nibble size tweeting, made both of us feel right at home…" along with "…Mikey masterminding mounds of majestic music moments, we knew that Beyond in his hands was once again the place to be…". But the true depth of this stunning set was just how Mikey managed to lift the atmosphere through his spectacular selections and, like only one other, held us spinning on our spot literally from start to finish. So while we look forward to just next Sunday (28th Jan) when Mikey will be playing back to back with his old Crash sparring partner, Jamie Head, we look back on this set showing at beyond with fond reflection & marvellous memories, which, like the man has done for many a year now, fill us with joy & happiness through his magnificent music making, while his rare 2011 appearances are matched by that rare podcast production, "Heavy Baby" from June & still available at http://soundcloud.com/mikedower/heavy-baby, an exceedingly good example of his music diversity.
So to our phenomenal first, 2011 absolutely littered with prolific performances from one Steve Pitron, magical memory making moments at Beyond, Room Service & Lo-Profile a major feature of our year, while London gay Pride was a day we will never forget, Steve being an intrinsic  part of the rollercoaster ride that made up our year of heavenly highs & lousy lows, although his music, perhaps like the place where he was always his most magnificent along with he himself, three of the compelling constants that made 2011, as we have indicated in this massive music review, our "Best Year Yet". Therefore choosing a set showing of his to make our number one was an extremely difficult task, it could easily have been the porridge ridden Room Service showing in July, it could have been the superb send-off he gave us at Beyond Erotica in February, just hours before we flew home to South Africa, or the Beyond that welcomed us back to London in March, first "Muscle"  when we & then "Black" leaving us to remark that "…as much as we were missing South Africa, we knew that right here right now, we were at home, Beyond in the hands of the (we love to say it!) pitch & precision perfect Pitron simply "doesn't get any better than this"…" But while occasional invites up into the Beyond main room D.J. booth made these & many more very special, after much deliberating, we decided that it was his set showing at Orange Electric in November that would get our vote, it marking our return after a six week break, our absence through October having backed into his in September, meaning it had so much poignancy, highlight comments from our "Emotionally Engrossing Euphoria" review including "…another dynamic delivery of dance delectations he delighted us and a now near capacity Electric crowd to, a magnificent mixture of classics, classics rehashed & up to date hits, cleverly interwoven into a scintillating string of sounds, one track after next sending us into a spin behind the stage…" along with "…the track choices Steve was making, first "Last Night A D.J. Saved My Life" (Mr Pitron was definitely doing this tonight!)…" as well as "…balanced by more up to date tracks too, crowd pleasers for sure, "Live Your Dreams" one of them and "Pressure" another, both which, as they always do, sent us headlong into that tearful & emotional rollercoaster ride, while our vantage point right behind Steve was the best we could have asked for…" much more on this a read away at http://discomatt.com/web/2011/12/reviews-emotionally-engrossing-euphoria-orange-electric-saturday-26th-november-full-size-review/. But, while we cannot share a podcast pressing that comes close to this scintillating set, what Steve has produced in his "Jan 2012 Session" compilation is equally as emotionally engrossing as the euphoria he created back in November, so an absolute must for your collection by going to direct link http://stevepitronsessions.podomatic.com/entry/2012-01-18T00_07_36-08_00.    
Well, that rounds off the most comprehensive music review of ours to date, a three part epic that covered "The Tracks", "The Podcasts" & "The Sets" that made 2011, musically, our best year yet and with 2012 starting off in a similar vein with that phenomenal podcast we have just mentioned, it's now time to look forward to a year full of tremendous tracks, captivating compilations, but more than that, stunning sets that are the core of this rapturous part of our review. (DISCO MATT)

Having been consumed with two Bank Holiday weekends in a row, between which our other work duties have both kept us very busy & pretty exhausted, we have been well & truly caught out with our proverbial pants down for this wonderful weekend of clubbing which looks set to be even bigger & better than the last. And whilst there have already been a host of parties to get the capital captivated, not least Pagano's birthday at Onyx "Rockstar" last night (Fri 29th Apr) and then a stunning set & showing by our tip top remix duo faves Lizzat & Voltaxx at A:M "Kings & Queens", both which we sadly missed, the weekend for us now definitely starts here, as Beyond rolls out another twelve hour spectacular kicking off at midnight tonight (Sat 30th Apr) or in real money on the nose of the start of Sunday.
But this is no ordinary extended Beyond, oh no, as the team behind our most favourite afterhours of all time have joined forces with the might of Brussels' best, La Demence to serve up what looks like proving the most brilliant & best Beyond this year yet and there have been some truly terrific ones already, from "Erotica" back in February, to "Muscle", in March and just last weekend, the plain & simple Beyond proving simply stunning. But with this impending latest outing at Area, not only has promoter Jonny Marsh & his merry men brought back many of the resident faithful, but the teaming up with La Demence brings with it two incredible international D.J.'s who both fly the La Demence flag back in Brussels but are no strangers to London, having both recently featured in Oliver M's party Revolver, but who, unlike that former, will surely see a packed dancefloor devour the delights of their dance delectations, but more of them & the other D.J's in a moment.
So to this Beyond "Midnight Spectacular" and the detail, we taking the opportunity to quote the promoter on this prolific party and what to expect when he say's "…London's premier club party is proud to welcome the incredible European club sensation, La Demence, to London for a special collaboration with Beyond. La Demence is probably the most infamous gay event in Europe, renowned for its mammoth 14 hour parties in Brussels which attract an incredible crowd from all around the globe…" he adding that "…this one-off special event will take place ahead of the La Demence cruise in July, which features a massive open air dance party by Beyond on day six…" hence the reason for this collaboration which, as we said kicks off from midnight tonight, i.e. in t minus three hours, running through until midday tomorrow (Sun 1st May). With the team once again, progressively, opening up the three rooms to accommodate the inevitable droves of cavorting clubbers, you can expect this, like no other Beyond, to be a packed sell-out. So, if you haven't already purchased your ticket, then best you do by getting online to grab an advance one at http://clubtickets.com priced at just £15, while there will be more on the door although we guess pretty limited. As always, more info on this & all Orange Group events can be found at http://fireclub.co.uk/gayparties.
Now to what we call the important detail, the D.J.'s and this Beyond "Midnight Spectacular" sports some of the best in the business, its two special guests, Steven Redant & Ben Manson carrying considerable clout across the global clubbing scene, Steven especially jetting around the world, touching all five continents with his terrific tunes, while Ben is a much respected & firmly established Parisian who uses his home city as a springboard across into Europe. Both are prolific in live performances, as well as in the recording studio and both have held down regular music radio shows, all confirming their credibility & clubbing credentials. And whilst their styles may be considered similar, both can stretch their sounds right across the genres, from deep progressive through tribal & tech to uplifting, funky & fulsome house., examples of their skills available through their respective podcast sites which are both well worth a visit at http://stevenredant.podomatic.com/ & http://benmanson.podomatic.com/ both having devotions to La Demence. But Ben & Steve aside, the luxurious line-up includes what we can only term as the Beyond scene crème de la crème, Steve Pitron, Mikey D, Paul Christian, Hifi Sean, Paul Heron, Jamie Head, The Oli, Fat Tony & The Sharp Boys, across the three rooms of rapturous rhapsodies, which with this lot in charge will be nothing short of sounds spectacular. Plus, having been privy to the full line up, we can confirm the running order as follows.
Sunshine Terrace
12 till 3 – Jamie Head
3 till 6 – The Oli
6 till 9- Fat Tony
9 till close – The Sharp Boys
The Chapel Room
2 till 5 Paul Christian
5 till 8 Paul Heron
8 till close Hifi Sean
Main Room
5 till 7 – Steven Redant
7 till 10 – Steve Pitron & Mikey D (back-to-back)
10 till close – Ben Manson
For us, it doesn't get much better than that and given the fact that the two Paul's Hifi, The Oli, Fat Tony & The Sharp Boys all nailed superb sets last week at Beyond, we are expecting just as great things from them all. That said, the main room looks pretty invincible, not just as two of our tip top international stars feature, but with Steve & Mikey going back-to-back, this is going to be one Beyond to simply savour, our emotional rollercoaster ride in Mr Pitron's hands, sure to be exaggerated by the Mr Dower influence. So all this means, that we cannot wait to sink into the scintillation of this latest Beyond brilliance and will be in our spot come 7 a.m. at least, this event getting our resounding recommendation, leaving us to simply say, Go There! Be There! (DISCO MATT)
With March drawing to a close (actual of going to press its 7th April, oops) and with so much music still to catch up on after our European & South African adventures, it's time to cut to the chase with this, out third music newsletter of the month, simply entitled "Three's Company", but one that will bring well over three times that in music links a-plenty. So, let's crack on with this whistle stop tour around the D.J.'s of the world, their music & their mixes, a tour that comes in no particular order so don't be offended if your mot first!
Now talking of first, we did promise to bring you news of more tracks from German born & based Chris Bekker, this Berlin boy having gotten a big mention in our first (that word again) newsletter this month. So, here we give Chris's track "TrIBIZA" a big shout, not least as it is making big across Europe and particularly in his home city, Berlin, where it is getting tremendous airplay. This incredibly rousing yet progressive tune, compiled alongside another Chris, Chris Montana to be exact, has the makings of a major smash & we love it, while we still await an official release, you can catch a snippet now at http://youtube.com/watch?v=NVwwRSeoH2Y.
Next up is our own "Super Swede" Per Q.X. who, like Chris, was an entry into our first newsletter this month, although having recently celebrated his birthday at Gutterslut (last Saturday 26th March to be precise) we simply had to include him again, along with his special birthday mix devoted to this way out & whacky wonderment, Gutterslut having also recently celebrated their 3rd birthday. Having been banging out brilliant beats for as long as we can remember, Per remains at the cutting edge of electronic, tech & funky house and this latest compilation is proof of that, one which you should grab now by going to http://soundcloud.com/perqx/per-qx-dj-mix-for-guttersluts.
Before we move on from birthday's we had to give a special mention to another D.J. that has been treading the boards, or should we say spinning the sounds, for a few years now, although looking at hi you would hardly think he has long stepped out of school (jealously will get us nowhere!). However, one Fidel Trotman carries his age extremely well, yet keeps bang up to date with the beats of the moment, forging an alternative way with his music direction, very much like the clubbing circles his mixes within. So, serving up some sounds with a difference is his latest compilation release, "Vinyl Only Mix Vol 2", harping back to the days of 45's and one we definitely dig so think you will too by going to http://soundcloud.com/fidel-77
Onward and changing direction a far bit is our next mention, which goes to D.J. producer Max Sanna, the other part of the dynamic recording duo with the one & only Steve Pitron, the twosome have created some real gems in the studio together, many which have made the dancefloors of the world. However, Max is also creative with his regular compilations where he gets the chance to stamp his own style of sound, while carefully choosing tracks from renowned artists, such as Freddie Le Grand, Mark Night & Chris Lake, three whom happen to be in his latest & much awaited "Sessions" release which is out now at http://maxsanna.podbean.com/ and well worth grabbing.
Known lately more for his club promoting & Orange Group associations rather than his grass roots D.J. talent, in the last few weeks we have seen Jonny M return to the booth, more often than not at Friday nighter "Onyx", although we were pleased to witness a wonderful set of his at Beyond "Erotica" before we headed off to South Africa. So, we are equally pleased that, in between his very hectic schedule, he has also dived into the recording studio to produce a new compilation, like Max, one that has been a long time coming, although well worth the wait. Indeed, it comes a no surprise that it is devoted to the club which he now promotes & play's in "Beyond Wonderland" well worth a whizz by going to http://jonny_m.podomatic.com/
Now to a chap that is no stranger to our newsletters, indeed we gave Mike Kelly a big shout just a couple before, although such is the extent of his studio work activity that we simply had to include him again. Indeed hardly a month seems to go by without a new track coming out of the Kelly music making machine and while we turned our back on proceedings while in South Africa, Mike has produced not one, but two new remix offerings, "Welcome To The Fiesta" & "Sweet Tribal", both which have been released on his Sorry Shoes recording label. But our full attention here goes to his two compilation mixes devoted to his appearances at Rome's Gorgeous I Am club, the first recording from his  a back-to-back set with Nino Scarico, while the 2nd is pure Mike magic, both available for download by going to http://soundcloud.com/djmikekelly.
Moving on and it's been a while since we included this young man in our newsletters, although mentions for Tony English run through many of our other posts & reviews, not least as he is an extremely busy chap, holding down gigs a-plenty for Lovechild both here in London and across Europe. Tony also works with Logan Schmitz on SuperMartXe, masterminding his monthly podcast releases, which act as much like music newsletters on SMX issues, as well as showcasing new sounds. However, sometimes overlooked are Tony's own compilation creations and in this "catch" up of ours, we give mention to his February edition, like previous ones, very much having a Spanish influence by welcoming Valencian born Coqui Selection into the fray. So to get your slice of Mr English in anglo Spanish mood, go now to http://tonyenglish.podomatic.com/
Next up is a guy who absolutely thrilled us with his tech style yet funky beats when we were in both Paris & Brussels back in February, Ben Manson impressing us at Spyce in the French capital, then making us feel right at home with his heavenly house at La Demence in the Belgian capital. Ben's charming style and relaxed attitude comes through in his magnificent music choices with gusto and the same goes for his compilation productions and to match his hectic gig schedule around Europe, residencies & guest slots including with Scream, Up at Makkasar, Spyce, La Demence, Greenkohm & Salvation, Mr Manson has mixed not one but five podcasts, lifted from live performances in London, Paris, Brussels & Moscow, all of them tipping our scales, so choosing a favourite is so very difficult. So, if like us you can't then, like us, simply add all five to your collection by going to http://benmanson.podomatic.com/ although that said, his "From Makassar With Love" is something quite special.
Neatly moving on to another La Demence resident who is also a friend of Ben's, we give space for the superb Steven Redant, who absolutely bowled us over on that same trip to the Belgian capital in February, not just with a scintillating set, but with his amazing hospitality, so we had to repay the compliment somehow. That said, having devoted plenty a handful of focuses to the man & his music, as well as slotting him into previous newsletters, shouting for Steven & his work comes very easy to us, as well as giving pleasure and sharing the musical love, which all this is about. And Mr Redant definitely shares the musical love with us & the world by releasing regular podcast recordings from his live sets, his "Get It On" series definitely worth following, although it is his "Sydney To Miami" mix, which collects his appearances at both Sydney's Mardi Gras Festival & Miami's Winter Music Conference and is brimming with terrific tribal & tech tunes in euphoric Steven style, so well worth grabbing at http://stevenredant.com/. Plus, keep your eyes peeled for our next newsletter, when Mr Redant's two latest track production works get our attention.
Continuing the long list of entrants for this, our catch up post is D.J. Michel Mizrahi, who first came to our attention in the summer of last year when he appeared for Logan Schmitz's Matinee "Open Air Summer" parties, very much setting the standard across the inside space and impressing us with his music selections & mixing. Yet, whilst Michel's recent appearances behind the decks on London's scene have been a little sparse, he has very much kept his hand in by dipping into the studio to produce a new(ish) podcast titled "Mission 2011", which kicks off with a roll call of drum beats then blending into bucket loads of rousing raptures, vivacious vocals & uplifting tones that have give you heaps of the feel good factor that we think music is all about. So, all this makes for a must addition to your collection which you can grab by going to http://michelmizrahi.podomatic.com/.
Next up is a first to our music newsletters and comes following his appearance for Lovechild back in Febraury, heading up the new concept room that was the "Tantra Lounge" is Tony Bruno, a guy that has connections with Alex Erfan's brand stretching back to when it moved to Fire in Nov 2009, yet for some reason has not been given the chance to flex his D.J. skills there until two months ago. So, in doing so, Tony also caught our eye, despite our devotions to Brent Nicholls & Edu De La Torre in the Mirrorarch that night, although we were determined to include him here, shouting for his Lovechild devoted mix which reflects his set on the night which neatly moved from light to progressive, well worth a listen at direct link http://soundcloud.com/tonybruno/progressive-house-by-tony while, like Mr Manson, he has been a busy boy since, laying down no less than seven compilations (including another devoted to Lovechild) and each one available to download or stream by going to his Soundcloud front page at http://soundcloud.com/tonybruno/.
Now, talking of Lovechild, it's a long while since we shouted for the cute & cuddly Phil Hewson, one of Alex Erfan's stablemate residents who never fails to impress us with his uplifting & energetic sets, generally kicking Lovechild parties off as they mean to go on. Indeed, we always make a point of catching up with him at each Lovechild event he attends and did just that at "Muscle" when he took charge on Area's main room and thrilled the audience with a superb set. But it is his compilations that we are pointing towards here, the first recorded following his terrific tour down under back in January, aptly titled "Afterhours Down Under" combining the sounds he played at parties like Rising, Daywash & Rogue, all squeezed in on NYD, while he also represented Lovechild in Sydney, the 13 track mix very much reflection his prolific performances there. Then there is his "Contact" mix from February, one Phil produced with Valentine's Day in mind but for some reason was overlooked in our special music post devoted to the day (oops). So, making amends, both podcasts are worthy additions to your collection at http://funkylondon.podomatic.com/.
Before we leave Lovechild, we wanted to include a new entrant to our newsletters, Marco Gee having impressed us so much at the brands "Muscle" event three weeks ago. Indeed we went as far as saying our full review "…the task being some serious dancing and the cause being of a show stopping set from the new to Lovechild, Marco Gee, who had The Chapel Room (yes we know that's a Beyond phrase!) packed & pumping with a glorious collection of new tunes & older tracks rehashed (very vogue!), he looking right at home with his lot and as though he had been playing for Alex's club for ages. Indeed his neat selections between new, old, re-modelled & re-made hit complete resonance with the cavorting crowd, some atop of the podiums in partying delight, while others like us were happy to spin in serenade to his superb sounds…". So, need we say more apart from go get his Lovechild devoted podcast now at http://marcogee.podomatic.com/ and watch this space for a full focus coming soon.
Right, we're on the home straight now as we turn to a final trio of talents that have rocked our musical bots between them for more years than we would like to mention, the first exponent being Elliot J Brown who, back in the glory days of Barcode Soho, was a regular Monday night feature, as well as a weekend wonder on the decks. Moving out east saw Mr Brown immerse himself into the alternative scene that was spurning and along with Per Q.X. was very much a founder force for the way out & whacky Gutterslut. And it was here where Elliot could experiment & enthral with what he aptly calls "Skinny Techno" (does what is say's on the packet!) which is very much the theme of his latest compilation offering which, if you ask him nicely, you can get hold of via http://myspace.com/djelliottjbrown.
The second of our trio is Berlin based Swede D'Johnny, another young man that was a major feature of those halcyon days at Barcode, not least on a Saturday night, when he and fellow Swede (our super Swede) Per Q.X. often the two going back-to-back and entertaining us from early doors to closing. And our adoration for Johnny's music has continued through the scene changes, sets at places like Later, Lo-Profile &, naturally, Beyond, very much tipping our enjoyment scales. Indeed we can recall countless performances at Area in particular where he has truly set the place alight, one particular example being last May when he stole the show at Orange's Bank Holiday bash. So talking of Orange, it came as no surprise that he was added to the select team responsible for the infamous RAW room, inspired by his back-to-back sets with original David Jimenez in Beyond's Chapel Room, although the duo also went back-to-back at RAW in February, which Johnny recorded for posterity in a podcast, which is a sure-fire (no pun intended) addition to your collection by going to http://djohnny.podomatic.com/.  
So we come to our last, but by no means in the stretch of any imagination, the least, as this man is without doubt our original maestro D.J. who, like the two before, hit notoriety for us at Barcode Soho, with resident slots on both Friday's & Saturday's in the club downstairs. But Alan X has featured in a whole pile of other prolific scene parties such as Action, Crash, & Ultra, but it is Beyond and the last set in the main room at Colosseum that holds magical memories for us and saw Alan at his brilliant best. All that apart Alan has recently been part of the Gay City Rollers team, a party which returns for its 2nd birthday this Sunday (10th Apr), played for the Beyond B2B concept, for the huge London Global Dance Festival, For Lovechild & for Bear Necessity routed from his regular slots for Tonker. Plus his skill for graphic designing sees him as one of the scene's leading video viral & production producers, while he is still very much active in the recording studio too. So, Alan is definitely no slouch & continues to produce the odd podcast here & there, he also getting in on the Valentine's game, another that missed our special report radar, but gets a shout now and deservedly so, as it is crammed with vocal, progressive & much house in-between and entered our collection the second we spotted it and should yours too by going to http://djalanx.podomatic.com//
Phew, we made it, well almost, as no music newsletter of ours should go by without mentioning tip top clubbing website SeenQueen, labelled as "London's Clubbing Bible", but a site that also serves up selections of sounds from time to time, their music section including podcast, D.J. web page links and their very own top ten tunes, all a touch of a button away at http://seenqueen.com/web/music. And there you will find a link to D.J. Brent Nicholls' website (a familiar entry to our music posts) where you can catch Brent's latest article where he list our very own "Dance-tastic Top 20 Tunes of 2010" compilation as his third most downloaded of the year, no mean feat when you consider he produced a staggering 24 in 2010. So, if you happened to miss out on this mix when Brent compiled it for us back in January, go grab it now at http://djbrentnicholls.com/web/2011/01/14/disco-matts-dancetastic-top-20-of-2010/ as, if we say so ourselves, it is a damn fine collection of tracks that will surely send you into dance-tastic delight.
Right, that's definitely it now, but with the never-ending music production line in motion, we have already gathered most of our entries for our next newsletter "April Showers Of Sensational Sounds", but if you fancy your mix, compilation or track getting a shout then drop us a line at matt@discomatt.com or plaster our Facebook walls either via our Disco Matt group & page or via our profile at http://facebook.com/discomattlondon.
So, we hope you liked our "catch up choices" here, leaving us to say "sit back, select those sounds, turn up and the volume & let them play as music IS the answer" (DISCO MATT)

Having always planned to produce a special music report to mark our mini European tour, the idea was to create this nod to a handful of talents that we were to touch during our trip to Paris, Brussels, Antwerp & Amsterdam, while we were there enjoying it all. However, having been caught up in the whole emotions of our escapades, Paris particularly sweeping us away in a tide of unforgettable memories, it meant we had precious little opportunity to set aside enough to time concentrate on the task in hand. Yet as we find ourselves back in blighty and tidying up on our trip, we had to follow through on our promise to focus on those D.J.'s that were to provide that Parisian Pleasure To Belgian Brilliance we had anticipated before taking the Eurostar just under two weeks ago, our journey rearing many more magical music moments than we could have expected. So, with planned inclusions & some surprise additions, this is our special anglo French/Belgian look at the music & the music makers that, planned or unplanned, have earned their place in this special post.
So first to Paris and for those of you eagle eyed lot, it was always the intention to devote a segment of this special post to Bruno Kauffmann, a Parisian resident originally the north eastern town of Nancy, although it would be fair to say this prestigious producer come D.J. has laid his hat in a number of principal places in France, most notably St Tropez & Avignon, the south of France his playground for many years. However, it was Paris where Bruno first started his career as a bright eared & bushy tailed radio D.J. for Parisian radio station, NRJ, soon finding himself thrown into the limelight of a burgeoning clubbing scene in the French capital, a residency at "The Club" soon following, Mr Kauffmann spending seven very happy years there. With his reputation in Paris firmly established, the next big step in his career was a resident slot at the famous "Boy" in the city, although it was clear he wanted to spread the good Kauffmann word much further a-filed, his love & association with the south of France forming an indelible bond in 1994, when he moved to the region, residencies at club's & events including "La Scala", "Slave Bar", "Stephano For Ever" & "Dolly Party" keeping him very busy in this part of the world virtually right up to the present day.
With D.J.ing just one strand of Bruno's talents, his production work & associations with some of the biggest clubs in France has brought him into contact with a list of well known's in his field that include such greats as David Guetta, Danny Tenaglia, Lurent Garnier & Charles Schillings, while a long list of fellow French stars have touched his life too. So, adding to his continuing radio shows and his occasional D.J. appearances, is his studio work, both on tracks & compilations which definitely keep the Kauffmann name out there and in the limelight, his discography over the years stretching into treble figures, with an amassed 14 tracks (some subject to multiple remix projects) in just the last six months alone. This on top of a collection of compilations, all showcasing Bruno's very eclectic genre styles, ranging
from disco, through electro, progressive to tech & tribal and even deep into minimal house, hardly a style unturned or a direction overlooked.
So, you can imagine that we were keen to hook up with the man while we were in Paris, but timing meant he was away back in the south of France, for a private party in St Tropez no less, although to our delight has laid down a compilation to mark the occasion, titled "The World Of Noise", which is just on two hours of triumphant progressive & tech house tunes, well worth a listen via http://soundcloud.com/djbrunokauffmann/dj-bruno-kauffmann-mix-the and a mix very much in the Kauffmann superb style. Weeding out other works from the Bruno stable, track releases "Phasing" & "Boy", featuring vocals from Caisedo & Loreen Chimenti respectively are his most prolific, between them racking up over 10 remixes, while his "Feel Me" track has been treated in the studio by fellow Parisian Leomeo with his own production partner, Fabrice K and is a corker, all these tracks available at Bruno's soundcloud site via http://soundcloud.com/djbrunokauffmann/. Plus, with a spring in his step, this year looks like being a busy one for this genial gent, so keep your eyes peeled on our forthcoming posts for his next release/releases.
Now, while in Paris, we couldn't escape with mentioning two guys that really made a difference to our trip, first the lovely Leomeo who was a guide supreme, showing us his city in a way that we could never have imagined, leaving us unforgettably in love with Paris and in deepest gratitude to our Leo Leo for his generous hospitality & fulsome friendship. Now, hardly a music post of ours goes by without giving him a mention and given just how intrinsic he was in our Parisian Pleasure of a stay, we had to pop something in, so a reminder of his fabulous collaborative track "Nirvana Dream" was due, nit least as news on a full release is imminent, so worthy of another mention and definitely a worthy addition to you collection by going to http://soundcloud.com/djleomeo/leomeo-javier-medina-presents.
Our other Parisian Pleasure, in the music sense of course, was Ben Manson, this terrific talent blowing our mind with a spectacular set at new bar/club kid on the Paris block, Spyce.  In fact we were so impressed, had we known he was playing the 7 a.m. slot at La Demence the following day, we would have made plans to check out of our hotel late and postpone our onward trip to Antwerp, so as to savour a second showing by him, which we were told was just as superb. However, whilst missing out on the latter performance of his, Ben has releived our disappointment on missing out on his Brussels beats, by completing a new mix, titled "From La Demence To Revolver With Love", Revolver being his third gig in as many days in that weekend and completing a similar triangle of trips to ours, Paris to Brussels to London, making this a must mix in our collection and one for you too, by going to http://benmanson.podomatic.com/.
So, leaving Paris behind and jumping right into some Belgian Brilliance, we also jump from La Demence up to Antwerp and to a D.J. talent that hit us squarely between the eyes with his euphoric & prolific performance at Red & Blue during our mini tour, so just had to get our special focus here. Elof De Neve is, without doubt, an extremely talented D.J. yet clearly one that has been overlooked by the mainstream, missed out by the big club brands and fallen out of the mind's eye of others, who like us, have been witness to some superb sets of his. That said, through his long standing residency with Antwerp's finest, Red & Blue, Elof touches the worlds of Matinee, SuperMartXe, Salvation & Lovechild, not just through the special parties these brands hold in the diamond city, but he also gets the chance to play on behalf of them around Europe every now & then (although not often enough in our estimation). Such is his talent & experience, we could spend pages going into detail about the man & his music, but for the purposes of this particular focus, want to concentrate the mind on just what an asset he is to Red & Blue and what he could be to all these major brands.
His set at the "I Wanna F***" event in Red & Blue was one we were so lucky to be part of and was symptomatic of the scintillation & superlatives that flow out of his music selections, lifting any party and any emotional set from flat as a pancake to bouncy as a beachball, dismal to dynamic, monotonous to majestic, his euro-style, vocal drenched & belting beats injecting vitally & vroom rather than doom & gloom. Our review on this Red & Blue outing kind of speaks volumes for Elof's performance that night, the very rare purple patches that happen in our clubbing experiences, occurring that night, due very much to his spectacular showing. However, as lucky as we were to witness two superb sets, our Christmas trip to Antwerp another example of the De Neve delight, as not everyone gets the chance, there is always his studio compilations to turn to, Elof having a "Finest Selection" series to choose from, Volume 18 getting our attention here and one pretty close to that prolific performance a couple of Saturday's ago. Mind you with plenty
more to choose from, all filled with progressive, vocal tinged & euro-style beats, you can't go wrong with any of them, seven of his best out at http://soundcloud.com/elofdeneve while more on this man can be found by going to http://www.elofdeneve.com/ and you can even check him out on YouTube at http://youtube.com/elofdeneve.
However, back to that set and we said of him & his performance in our review "…the terrific talent Elof treating us to a storming selection of scintillating sounds, barnstorming beats & vocal infused euphoria that would put many a Matinee D.J. to shame…" adding that "…In Elof De Neve, the Red & Blue team have a terrific talent of a resident D.J. and his performance on this occasion once again impressed immensely…". Yet, it comes as no surprise to us, that restricting his services to Red & Blue is not in the De Neve rule book, as these next few weeks alone see him spreading his wings form Matinee in Amsterdam, European Gay Ski Week in the French Alpes & the Delice Dream Festival in Barcelona. Plus, we are pleased as punch he will be in London next month for Lovechild, as well as flying the Red & Blue flag at home when Beyond calls in two weeks, all meaning that the world of Elof De Neve couldn't be better right now.
Staying with Antwerp and another moment of gratitude, as one other person really made the difference to a return visit that had so much expectation in the planning, but little in the way of result, Ruben Winters making that difference. Whilst Paris was always going to be a hard act to follow, Ruben's last minute absence from Red & Blue not helping either, a day of Belgian Brilliance was to behold us and the chance to get to know Ruben a little better than we already did, his evident passion for D.J.'ing, for music and particularly entertaining his audience, coming through loud & clear in our conversations. As in his sets at Red & Blue, his passion for that journey taking is also neatly diaplayed in the podcasts he produces, a selection of which are available at http://soundcloud.com/d-jayme while there is exciting news on the horizon for this talented rising star, as a new club project in Rotterdam looks set to shine the spotlight on him and elevate his standing in the D.J community. So, we want to be the first to wish him all the best with that & to thank him for his superb hospitality during our stay.
Now, no Belgian Brilliance special post would be complete without mentioning Brussels born Steven Redant, who whilst now firmly based in Barcelona, always sees the Belgian capital as a bit of a homecoming whenever he visits, La Demence the primary reason for his return these days. So, we kind of caught him by surprise when we turned up in his old backyard, but by golly were we glad we did, as his set was something truly breathtaking to behold. Plus, his reception for us was amazing and we were truly honoured to be standing up by the D.J. booth for the whole of his prolific performance, soaking up the splendour of La Demence's main room in his hands. So, we couldn't think of a better way of finishing than on a Redant high and by sharing with you the compilation he created following that spectacular showing two Friday's ago, we needing to say nothing else apart from, go straight to http://stevenredant.podomatic.com/, go grab his Feb 4th La Demence offering and GET IT ON!, as it is the majestic Mr Redant at his brilliant best.
So, that's it, our look at what made our mini Euro tour so good, the music from all our entrants in this Parisian Pleasure To Belgian Brilliance very worthy of their inclusion, as are the links to their tracks & compilations which we hope you enjoy. But moreover, what they all prove to us, as do so many D.J.'s each & every day, is that "…Music Is The Answer…". (DISCO MATT)

In the few short months that we have spread our wings beyond the boundaries of Britain, there has been one club that we have been wanting to capture, probably more than any other in Europe, well possibly with the exception of the magnificent Muccassassina in Rome, this club being a little closer to home just over the waters in Belgium. So, when, post a Christmas visit to that very country, on that occasion with the Lovechild crew for a liaison with Antwerp's Red & Blue club, we decided on a return visit to the diamond city, also hopping over the border into Holland as well as sightseeing tour of the French capital, it became obvious the opportunity to fulfil our desire to land on Brussels' best was pretty much a given. Indeed rolling Amsterdam, Antwerp, Paris and the Belgian capital into one was a match made in a mini Euro disco tour heaven, with the expectation that the jewel in the clubbing crown would present itself in the form of this long standing & legendary club night.
Cutting a considerable stride on the gay clubbing circuit around Europe, La Demence stands out from many as one of those must visit club nights, not only attracting some of the big international names, but also drawing in a crowd from far & wide, admirers from Amsterdam, clubbers from Cologne & players from Paris, not to mention a handful of hedonists who, like us, were prepared to make the trip across from London especially for this Friday night frolic. And having been firmly established as one of THE European clubbing hotspots for close on 20 years now, La Demence has a reputation & respectability combining all the qualities you expect from an internationally renowned club of stature, mounds of mesmeric music, engaging entertainment and  an awesome atmosphere to match, so simply had to be part of our mini Euro tour. The question remained, would the club live up to this lofty reputation and what were the huge highlights of our liaison with La Demence?
Waving bye to two days of pure & unadulterated delight in Paris, a truly unforgettable experience all aided along by our glorious guide during our stay, our Parisian pal Leomeo, it was time to concentrate our minds & devote our energies onto the next stop off on our tour, as we bordered Belgium then braved our first visit to Brussels and into the clutches of La Demence. And my were we brave, negotiating the back streets in the short 10 minute walk from our hotel, arriving at venue Fuse's doors at not long after 11.30, an earlier planned meet up with  Brussels based boy Andrei Stan going array due to a duo of extended disco naps. Negotiating the coatcheck was a relatively pleasant experience compared with some in London, leaving us to let loose on La Demence, entering the main room down a set of stairs illuminated by a huge mirrorball, the space already packed with party heads and opening out on us like a tardis, we making a beeline for far end of the room grabbing refreshments at one of three massive bars, weaving across the dancefloor which was already pulsating to the barnstorming beats of the disco napped Andrei.
Finding our spot, surprise surprise, just next to the D.J. booth, we attracted the attention of Mr Stan, who, having checked his tracks, bounded up to say hello and then welcomed us right into the booth for as photo opportunity before indulging our services to take video shots of what was already making for an enthralling event, the La Demence cruise paraphernalia along with the Delice boy influences adding to the regular Fuse elements that clearly make this such a popular party. Plus, looking around, it was evident that La Demence on this & many occasions, attracts a pure clubbing crowd of up for it individuals of all persuasions, from leather men to disco boys, muscle mary's to hairy bears, handsome hunks to more average joe's and everything in between, very much making for one of the best mixes of crowds we have enjoyed in a long time. And with Andrei infusing the filling room with euro-style vocal infused beats, the spot & laser lighting doing their bit to elevate the atmosphere, the party was definitely finding top gear, we diving into the thick of the dancefloor action to snap more video footage of Andrei in action.
With Steven Redant due on the decks imminently and with our video duties over, we returned to our new found favoured spot in Fuse, the man himself spotting us and exclaiming his surprise to see us here on what is very much his home territory, Steven beckoning us into the D.J. booth then giving us a welcoming hug before introducing us to La Demence's promoter, both making us feel even more welcome than we already were. With Andrei loose to show us round, a quick guided tour of Fuse quickly revealed that it encompassed pretty much everything, from the massive main room to a more intimate second space, a third room with strippers and even a darkroom with sling glory holes & the like (where is Crisco Matt!), our walk round seeing the place pack out even more in front of our engrossed eyes. But it was the main room that was calling on our devotion, we squeezing past the mass of bodies to the bar to grab more refreshments, but feeling our bum pinched we turned immediately to see London clubbing pal Ross Patterson beaming a smile at us, one of only a few familiar faces that had broken our anonymity, yet a welcome one nevertheless.
Our spot was now calling, although with the main room dancefloor a sea of bodies, the majority bare cheated men bopping up & down to the brilliant beats of Steven Redant, we eventually made it back to our elevated enclosure by the D.J. booth, a space that was now also packed with people, although not quite so much as the dance arena below. But, while we had difficulty in extending into full "Doing The Disco Matt" mode, at least we got a fabulous view of the full extent of the lighting & effects, the mass of men below us and the dreamy Delice boys who ascended the end bar for one of many dancing displays of the night. And with Mr Redant truly radiant & on fabulous form, delivering an equally dreamy set of dance, house, tech & uplifting tunes, we were sent into seventh heaven with a succession of scintillating sounds, hard edged hits intermixed with uplifting vocal smashes that was leaving us wanting more & more, not least when the awesome "Till We See The Sun" was rolled out, Steven's prolific performance seemingly going from strength to strength., we now doing the Disco Matt just like we were at Beyond.
So we were going nowhere, even if we had to battle to keep our dancing spot, although with captivating company around, Ben Manson coming up to say hi, then Pagano arriving for his stint, there was no way we were moving, rather continuing in dancing mode as we had done right through the whole of Steven's scintillating set. Then, getting chance to catch up with the man before he headed off, very much completed the rapturous Redant package, this then paving the way for our Italian stallion to serve up his own truck load of terrific tunes. And he wasn't going to disappoint, quite the opposite in fact, as Pagano pulled out one of the best performances we have seen in a long time, track after track hitting our sweet spots, new hits of his like "Reflex" & "Kissing The Wookie", played alongside a re-work of  "Loca" and a whole string of other superb sounds. In fact, as much as Steven had sent us stratospheric with his stupendous set, Pagano was matching him with his majestic music choices, the arrival of the Delice boys & drag queen into the D.J. booth adding to our enthralling experience that we didn't want to end. However, with 6 a.m. fast approaching and a trip onwards to Antwerp & Amsterdam on our minds, as much as we wanted to stay on for the full extent of this incredible La Demence event, Ben Manson due to steer the party right up to the 11 a.m. finish, we had to say our farewells to this captivating club, wending our weary way back to our hotel base to rest & recuperate for the remainder of our mini Euro disco tour, safe in the knowledge that this Brussels leg was at its brilliant best in the hands of La Demence.
In trying to sum up this exceptional experience, there was no question that the club lived up to its lofty reputation, moreover the mature yet hedonistic feel of the whole night surpassed even our elevated expectations, made for one of the best clubbing nights we have had in a long time and one outstanding outing to rival any. There were so many highlights on this enthralling event, a superb opening set from Andrei Stan, Pagano in pulsation form with a precision perfect performance were two big highs, while Steven Redant pretty much stole the show with a scintillating set that had us spinning on out spot for the duration. Add to all that the amazing atmosphere, the truly mixed & up for it crowd, the immense & incredible host venue Fuse, not to mention hospitality extreme both from promoters & D.J.'s alike, including Ben Manson together with the injection of the dreamy Delice boys and La Demence gets a resounding recommendation as one of THE must visit events in the globe, so get your butts to Brussels for the next party, as like us, we are sure it will blow your minds. (DISCO MATT)

For a while now, we have been scratching our heads for a way to break the fresh feeling news on our various visits, be it a bar, club or event either at home or abroad, as more often than not our extensive reviews take a few days (sometimes weeks) to appear. So, having found inspiration on the La Demance dancefloor last night, we came up with it, simply called "Preview The Review", a one paragraph post giving you a bite sized flavour of the bar/club/event experience we have not long encountered and a hint towards the full review to come. Short & sweet, the aim is to capture the mood of the moment and whet your appetite for the full review, rapid & succinct being the key words and the result.
So enough said, lets crack on with our first post and  a special one at that, capturing both Spyce Bar in Paris & Las Demence in Brussels, two very different experiences but both memorable for many reasons.
So to Spyce a new bar in the gay district of Paris (Le Marais) and a hip & happening hangout that sports a stylish look & trendy crowd to match, live D.J.'s and much more. With a modern feel and a massive LED lighting wall to entice you in, Spyce certainly makes a statement and attracts a sophisticated & mixed bunch of cute boys, party girls, professionals & scene faces, all up for social splendour and terrific tunes.  Our second visit in two days found us in the capable musical hands of Parisian Ben Manson and a better set we couldn't have wanted for, tech, tribal, euro style, uplifting & vocal then back again, Ben masterminding the music magically. Plus, in venue host Philippe, the hospitality was exemplary, all added to by the drop dead gorgeous bar boy's, ours a hunk of a man with a smile to match his stunning good looks & bronzed body. Suffice to say, Spyce sat superbly with us and major thanks go to Philippe, to Ben & also to Parisian pal & host Leomeo for an experience we will remember for a long time, yet with so much more to say & lament on this pulsating Parisian place, we say, "…its ready steady go for the review…" (DISCO MATT)
Cutting a considerable stride on the gay clubbing circuit around Europe, La Demence stands out from many as one of those must visit club nights so simply had to be part of our mini Euro tour as we landed on Brussels in the expectation of something special. And we weren't to be disappointed, host venue Fuse stretching out like a tardis and encompassing everything, from a massive main room to a more intimate second space and even a darkroom with sling et all (please no Crisco Matt!). Plus, with a pure clubbing crowd of up for it individuals of all persuasions, from leather men to disco boys, muscle mary's to hairy bears, the mature yet hedonistic feel of the whole night surpassed even our elevated expectations. The main room attracted the lion's share of our devotions, not least for a superb opening set from Andrei Stan, Pagano in pulsation form with a pitch & precision perfect performance, both sandwiching Steven Redant who stole the show with a scintillating set that had us spinning on out spot for the duration, doing the Disco Matt just like we were at Beyond. Add to that, hospitality extreme both from promoters & D.J.'s alike, including Ben Manson (not for the first time) and the injection of the dreamy Delice boys. this was one outstanding outing to rival any, leaving us to say "…its ready steady go for the review…" (DISCO MATT)