Posts Tagged 'Doug Silva'
After a break of just over five months, Matinee makes its mark on the capitals clubbing circuit once again with its "Pervert – The Beauty Of Darkness" themed event, a host of stars from the international scene landing on London as the brand prepares to storm into 2013, bigger & better than before, we delving into the detail, propelling the P.R. & giving our preview position on this potentially prolific party.
Like shopping in the supermarket which is brimming with brands covering every kind of foodstuff, the capitals clubbing circuit has its own bounty to boast, the list of clubs both past & present engulfing and extensive, whether north, south, east, west or central, while we could name enough to cram full a catalogue. Yet, like the cream in a traditional bottle of milk, there are certain clubs & brands that float to the top, past parties in this bracket including Crash, Action, Factor 25 & DTPM, while ones that are still surviving or relatively new to the circuit, extending to cream of the crop clubs Beyond,  Orange, Room Service & WAR. However, what all these examples have in common, is that they are what we would call, home-grown brands, ones born in London and very much about London, while in the case of Beyond and (to a lesser degree) Room Service, they have made an impact internationally, although when we look to the so called cream of the clubbing block, there are a handful of international clubs that have made their mark on the capital, SuperMartXe was one, while its stunning successor, WE Party, is a prolific other, the Spanish more than any other of our continental cousins, having viewed London as a rich playing field for their forays. But wait a moment we hear you cry, there is one name missing from that list, a Spanish super club that has been cutting a stride right across the world for the combined amount of years of its compatriots and was part of the first wave of what was affectionately called the Spanish Armada invasion of London.
Naturally we are talking about Matinee, the brilliant brand that has been spreading its rays of sunshine on the global clubbing scene for well over ten years from its base in Barcelona, touching virtually every continent with its captivating club events, while it is the driving force behind the now colossal Circuit Festival which takes place each August. And, during its time, Matinee has attracted the crème of the Spanish D.J./Producer crop, names such as Taito Tikaro, G Martin, J Louis,  Jordi Lights & Hugo Sanchez, some of which have since switched ship, while Mr Tikaro remains, without doubt, the brands biggest star, headlining scores of events both home & abroad, his name inextricably linked with the now famous La-Leche parties, not least in Paris, where he will star in the first 2013 outing on Easter Sunday. But the names connected with Matinee also extend to vocal divas, Rebeka Brown & Vanessa Klein two of the biggest and who have recording scores of tracks, many with the aforementioned D.J.'s/Producers, while also starring in Matinee shows across the length & breadth of the brands significant schedule. Indeed, Matinee continues to move with the times & the trends, having recently propelled a D.J./Producer whose music genre would not normally be associated with the style of this super club, yet he is firmly in the Matinee World Tour spotlight and will be next Saturday when this brilliant brand lands on London for its "Pervert" party.
But before we focus on this latest frolic, let's take a whistle-stop tour of our own, through Matinee's history of compelling clubbers on the capitals circuit, 2006 the first time it landed on London's scene shores, dazzling us & a roadblock turnout with an absolutely pulsating party at Area in Vauxhall, a short sequence from this brilliant base following. However, the then promoter, Oliver Mohns along with his artistic director, Logan Schmitz, saw an opportunity to massively increase the staging & spectacle of this Spanish super club in London, a switch from Saturday to Sunday and across to Fabric in Farringdon producing some of the most eye catching & iconic parties in its time, "Knockout" particularly memorable, not least for the massive boxing ring imported & taking centre stage (literally) on the main dancefloor. That said, the Sunday winds soon stalled in Matinee's sails, meaning it was all change again, a move back to what would prove at the lion's den for this dance delectation, Vauxhall, plus a second switch of days back to Saturday's, pitting it against The Orange Group, which would ultimately prove its demise. The Colloseum nevertheless scored a string of successes for Oliver, while a split from his co-promoter Logan Schmitz saw SuperMartXe enter the fray, which, coupled with extended Beyond parties & other Orange Group offerings, would knock Matinee right off its popularity perch, even a move to the hi-tech venue, Cable in London Bridge only serving to sink a further nail into its coffin.
Then the final straw that broke the Oliver Mohns back, was the announcement on NYD 2010 that Matinee had decided to award the London franchise to Logan, although the euphoria the man of the moment Mr Schmitz was soaked in would be short lived, as six months on the scene is a long time & the winds of change saw The Orange Group deal further fateful blows to Matinee meaning that by 2011, it had retreated its armada away from London's shores. So, isn't it interesting and ironic that the very same group that seemingly masterminded its demise, announced early in 2012 that Matinee would return to London under their steership, one that received a mixed reaction at best, while some like us, looked on the Spanish brands decisions as nothing short of suspicious, although we were hearted by the possible prospect that Matinee would return to its original host home, the amazing Area. But that pie in the sky dream of ours was short lived , as the first foray would be at Fire, one we opted out of, reports coming in the venue was just not right for Matinee, the shows for which it is renowned, a shadow of their former self. So, given this, we decided to brave the second 2012 showing, the saving grace of this gathering being a scintillating set from Steve Pitron, the impropriator that was Fire playing out before our very eyes. Yet while Matinee went on to score more successes both at Brixton Electric & at Fire, it would be the Matinee vs. Beyond 12 hour extravaganza at Area in the summer that would re-engage us, our Barca buddy Javier Medina showing a superb set hand, but Mr Pitron yet again stealing the show, Matinee finishing its 2012 tour on London on a real high with the gigantic "Ghetto" gathering, also linking in with Beyond at Area.
So, given our remarks about the marriage of Matinee with the venue that is Fire, it will come as no surprise that we are depressingly disappointed with the decision to house the first foray of 2013 in this arched arena, the ceiling height just one of many restrictions that, in our view, make Fire a small size glove that simply doesn't fit the massive Matinee hand. That said, with the brand having decided to go "…dark & dirty…" (the London promotions teams words not ours), maybe Fire does fit Matinee like a glove, this meant in a positive way given the theme of the party, the dark & secluded spaces of the venue perfect for the portrayal of this "Pervert – The Beauty Of Darkness" event. Indeed, delving deep into the promotional team PR, these snippets suggest that the Matinee magic may well manifest itself magnificently, not least that their plans ask us to "…get dark & dirty with the planet's biggest gay clubbing brand, as it gets bigger and better for 2013 with spectacular new themes and world class production direct from Spain…", adding "…we are set to transform the main room with never-before-seen effects on a specially installed stage, Matinee Spain & Elektra Paris create 'The Beauty of Darkness' with a stage performance of your wildest dreams, packed full of the hottest perverted dancers…". And all this is possibly plausible given the fact that the marvellous Mauricio Ortiz is back at the helm of the Matinee London team, this capable chap having been the right hand man to Logan Schmitz during those spectacular SuperMartXe seasons, who has steered a successful string of CasaLatina parties and was a breath of fresh air to Beyond recently too. So, we have every confidence that he will deliver on those PR proposals for "Pervert", the P.A. addition of Vanesa Klein to proceedings adding foundation to our faith in this foray, despite that niggling doubt in our minds over Fire, Matinee Spain nevertheless weighing in wonderfully with this dynamic diva, whose vocals helped Taito Tikaro's towering track, "My World" storm into our top ten chart of 2012
That neatly moves onto our delving deep into the dark that is the D.J. line-up, we once again dejected that Taito Tikaro will not be making a trip to London to represent the brand, this despite appearances at virtually every other destination in the Matinee World Tour, while being a major feature of parties in the clubs home country. However, we are graciously gratified that Javier Medina will be the one flying the Matinee Spain flag at "Pervert", although this is one of a number of indications that the music policy of the London incarnation is very much more tribal & tech than uplifting, vocal  & euphoric. Indeed, with our Italian stallion Pagano a late entry into the line-up, along with London stars that include Lee Yeomans, Massimo Paramour & D'Johnny, for those of you familiar with their musical genre styles, the words uplifting & vocal hardly come into their playlist equation, the saving grace on this occasion not Steve Pitron, but Pier Morrocco, who we hope will feature in the main room rather than mirrorarch proceedings. Yet, we are ever hopeful that selections come close to the wonderful "Perfect World", Pagano's track neatly remixed here by Ralphi Rosario, although we suspect Javier Medina's remix, featured in the video a little later, will be closer to the mark.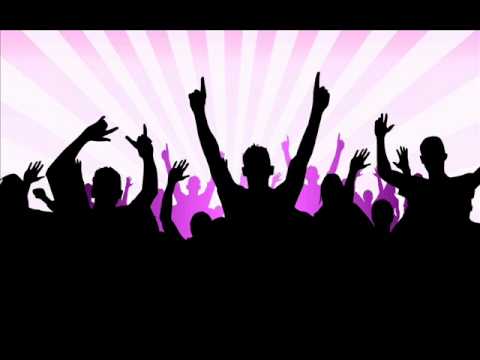 So why are we casting doubt over the shift in music policy?, well while we have to acknowledge that Europe has turned more tribal, our love for Matinee has always been manifested in the uplifting, vocal & euphoric sounds it was always well known for, while a trip to http://orangenation.podomatic.com/entry/index/2013-01-10T04_42_31-08_00 will give you a flavour of what we are talking about and what to expect at "Pervert" next Saturday, perhaps a soundtrack that suits the dark & dirty direction the brand is digging itself into. However, more light relief will surely come in the form of Doug Silva & Fabio Luigi, who will be masterminding the music in Fire's little lounge space, a room that, hands down does it the most for us and by a country mile, even over our spot next to the D.J. booth in the mirorarch.
Now, with just over a week to go, it seems appropriate to move to the event detail, Matinee "Pervert" taking place next Saturday (2nd February) at Fire in Vauxhall,  advance tickets very much the way to go, as we expect this to be a roadblock rendition, that on top of being the first full-on foray at Fire since Orange on NYD. But if you are thinking early birds, then think again, as this £10 offer expired last Friday, although fear not, as £15 advance ones are still very much up for grabs by  heading to Soho outlets Prowler, Clone Zone (both shops), Fifty Dean, Ku-Bar (Frith & Lisle St's) and Rupert St, as well as at all Orange Nation events between now & then (just ask at the bar). But if you prefer the convenience of going online, then head to http://orangenation.co.uk/events/matinee-pervert/ and click on the "buy tickets" option, while should you wish to pay on the door, then be warned to expect to pay more. Then, for those of you that really want to indulge, why not go the whole hog and book a VIP table, the deals as follows; from £250 for 5-7 people (including entry – one bottle of spirit, one bottle of bubbly, cake, balloons, VIP area overseeing the main floor & queue jump), or from £375 for 8-10 people (including entry- 2 bottles of spirit, one bottle of bubbly, cake, balloons, VIP area overseeing the main floor & queue jump), enquires to be directed to 02078206752 or 07789996378 where further details including the minimum 25% deposit will be advised. Plus, with hosts JJ Clark & Alfonso Cinique looking after your every whim, there is much to marvel at with this Matinee meet, not least that we know the team a truly excited to have a massive Saturday party in Fire's main room, mirrorarch and lounge, more detail up on the events page at http://facebook.com/events/122467604587638/, while this is a flavour of what to expect from "Pervert" next Saturday, of course overlooking the shots used from the vs. Beyond bash at Area!!!!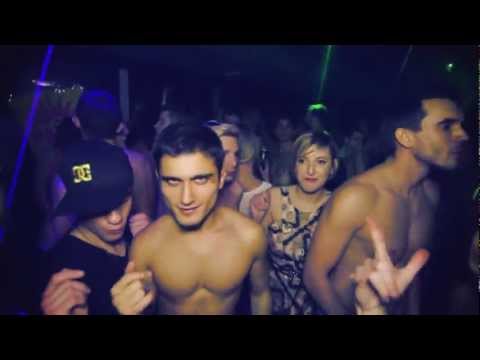 So, does Matinee get our thumbs up, well in some ways yes, others no, so perhaps a horizontal thumb rather than a vertical one, although we are certain sure it will be a stunning success, we sadly unable to attend as prior commitments will find us partying with Propaganda at Red & Blue in Antwerp. However, as this Matinee "Pervert" is sure to be one of THE places to be & be seen on the scene next Saturday, we reckon that you should more than consider to "Go There! Be There! (DISCO MATT)
Hailing the fact that the boys are back, we decide to land our "Pick Of The Day" choice at the door of Gigolo "Loaded" which takes place tonight (Wed 1st Aug) at The Shadow Lounge in Soho, promoters David & L.a. Hart back in the driving seat after a short summer holiday, while on deck duty its Doug Silva & Oliver M, more details a "Pick Of The Day" banner click away opposite or an image click below, while we promote the PR beneath
The Gigolo PR goes like this…
If you're looking for a good time, there's a place that you can go where the tunes are pumping and the hunks are humping & where you can have sexy fun with London's hottest spunks. Where? Gigolo of course, his business being your pleasure! In & out, he's a great ride, friendly and a TOP guy.
Brought to you by both The Harts, David & Lambros, the guys behind sexy iconic photographers, SHOOTMEUP, London's most notorious scene shooters, our bronzed beauts temp you to get sexy & undressed and get into a hot mess with their XXX rated photoshoot, which takes place at 1 a.m. each week.
GIGOLO brings together a fusion of the hottest D.J. talent to spin a combination of retro disco, uplifting disco house & dirty nu Disco beats, so let him take you on a trip back to the future of disco. Plus, he attracts London's hottest posers from the east end fashion forward, to the west end muscle boys and from the sluttiest trannies to the hottest gay scene celebs, all entertained by a host of international porn stars who work their $$$makers in the VIP booth & spinning stars who mix up the music in the D.J.booth.
Gigolo was THE slamming Summer Disco of 2011 and continues to heat up midweek Soho each & every Wednesday. There is literally no other party like this in SOHO… any day of the week!, so come have fun, get naked, grab a cocktail & get f***ed!!
…and of tonight's event….
Gigolo "Loaded"
London's hottest party is back, bronzed & fully loaded with bangin' disco action. Thanks for supporting our party while we were tanning ourselves on our summer break, but now Gigolo is back at his best & ready to business your pleasure.
Tonight we welcome our XXX porno master host, Isaac Jones, who will be shooting his load all over. So, get into a hot mess with him in the live XXX photoshoot from 1 a.m., check out our blog at http://shootmeupblog.blogspot.co.uk to see what's in store.
On the decks, we have sexy Latino talent, Doug Silva, giving you a taste of his hot load, followed by more sexy uplifting beats from international superstar D.J./Producer, Oliver M, fresh from the La Demence cruise & ready to cruise you with his towering tunes.
Plus, fancy being one of  our "HOT 20"? Every Wednesday the entire *HOT 20* get to slip in GIGOLO's entrance for free along with their homos……and get a load of this, the WINNER gets down and dirrrty with the GIGOLO pornostars in their own private booth with VIP entry & drinks!
…and the dinky detail…
Gigolo
Every Wednesday
The Shadow Lounge
5 Brewer St.
Soho
W1F 0RF
Door open 10 p.m. till 3 a.m.
£5 concessions with Guest list 
or I AM SOHO card between 10 p.m. & 11 p.m.
£8 at the door
Dress code: the sluttiest dressers get to ride GIGOLO's queue faster!
For table or event bookings contact: gigolodisco@hotmail.com.
More info at http://gigolodisco.com, http://theshadowlounge.co.uk &/or http://facebook.com/events/348369598572371/

While many may still be in recovery mode from what turned out to be a five day weekend of fun filled frolics, Disco Matt, having been laid low since Sunday, braves it back to re-start his "Pick Of The Day" choices, landing on London & Soho for Gigolo's "Master" party which takes place tonight (Wed 6th June) at the Shadow Lounge, with Doug Silva & Oliver M on deck duty, all the detail a banner click away opposite or an image click below, while DM prologues the party beneath
GIGOLO brings together a fusion of the hottest D.J. talent to spin a combination of retro Disco, uplifting Disco house, dirty nu Disco beats, plus international PORNOSTAR guests who work their $$$makers in the VIP booth. So, if you're looking for a good time, there's a place that you can go where the tunes are pumpin' and the hunks are humping' then look no further than GIGOLO, because his business is YOUR pleasure!!
London's hottest midweek party wants you to let him be your "Master" tonight!
Gigolo is here to entertain you with superhot Italian stripper stud, Stefano, who is looking forward to giving you his full on XXX rated strip show action, along with the cumback of Gigolo's porno master, Isaac Jones
All this along with hot hot house & disco drenched sounds come from Latino D.J. Doug Silva, spinning the spunkiest treats for your pleasure, followed by sexy uplifting beats from international D.J/Producer/Promoter Oliver M
Add to that, sexy iconic photography from SHOOTMEUP, London's most notorious scene shooters, they warning you, if you want to be shot by the best then get sexy or undressed. Plus, get into a HOT mess with the live XXX photo shoot from 1 a.m., check out http://shootmeupblog.blogspot.co.uk to see what to expect
But there's more, fancy starring in Gigolo's "HOT 20"?, then strip way down or dress way up as only the best make the cut. But what is our "HOT 20"?, well every Wednesday the entire *HOT 20* get to slip in GIGOLO's entrance for  free along with their homos……and get a load of this, the WINNER gets down and dirrrty with the GIGOLO pornostars in their own private booth with VIP entry & drinks!
And if all that wasn't enough, get your lips around Gigolo's drink offer!!! Order £5 "GIGOHO" COCKtail all night long & get into the LIVE XXX PHOTOSHOOT !!
DINKY DETAIL :-
Gigolo "Master"
Wed 6th June
The Shadow Lounge
Brewer St Soho.
(directions at http://theshadowlounge.co.uk)
WAYS TO ENTER A GIGOLO
£5 CONCESSIONS with Guest list 
or I AM SOHO card between 10pm-11pm
£8 at the door
ADD YOUR NAME TO OUR GUEST LIST:
https://docs.google.com/spreadsheet/viewform?formkey=dGt0NlY1YXV5SE1JeEVNT1dCTW9kYUE6MA
DRESS CODE: sluttiest dressers get to ride GIGOLO's queue faster!
There is literally no other party like this in SOHO… any day of the week! 
More info at http://gigolodisco.com &/or http://facebook.com/GIGOLODISCO

It's the middle of the week, which can only mean one thing, yes it's time for some more dirty disco dancing & debauchery as Gigolo goes all "Stud" on tonight (Wed 9th May) at the Shadow Lounge in Soho, thus making it to DM's pick of the day, the event detail a banner click away opposite or an image click below, while DM drip feeds on the D.J.'s & L.a. Hart on the debauchery beneath
DM says of the Gigolo "Stud" D.J.'s…
Gigolo certainly seems to attract plenty of fresh faced talent that some other clubs & brands tend to overlook, although in boosting their already extensive roving residency team with brilliant Brazilian Doug Silva, they have found a gorgeous gem (and yes he has the looks too), this tremendous talent having played at some pretty big events in his relatively short career, brands including Beyond, Casalatina, Matinee & Popcorn, so taking in venues Fire, Area & heaven, while residency/guest slots have extended to Ku-Bar, the Edge, Rupert St & our Wardour St wonder's Profile & Lo-Profile. And with a set of compilations to back up these live performances, Doug is definitely a huge asset to the Gigolo team, his mix of uplifting & vocal drenched dance, neatly blended with more tech & tribal tunes, that Brazilian background of his coming through in his sound style, a trip to his podcast page at http://douguim.podomatic.com/ ahead of hitting the Gigolo dancefloor with him tonight.
To the other sound stud in this week's Gigolo & the team look to the experienced hands of German Oliver M who is not only an accomplished D.J., but is pretty nifty in the recording studio too, a whole host of track productions hitting the high notes in download charts across the world, as well as within fellow D.J.'s playlists. And talking of the world, having re-forged his international D.J.'ing career, hardly a weekend goes by when Oliver finds himself at his London base, trips back to his beloved Germany, to other playing hotspots around Europe and to hotter climes like Australia, Brazil & Israel, meaning his international status is well founded. But that status is also evidenced by the considerable club promotions bow that Oliver had held firmly in his hands, having been at the forefront of Matinee coming to London & then riding that successful wave crest for nearly five years. Matinee apart, he has been at the helm of A:M & has staged a number of specialist/one-off events here in London, while his links to international brand Salvation is common knowledge in clubbing circles. So, all in all, Gigolo couldn't be in more experienced hands, his energetic & sexy house music style, perfectly suited to this bawdy brand, his podcasts very reflective of this & so well worth a visit at http://djoliverm.podomatic.com/.
L.a. Hart say's of Gigolo & it's "Stud" event…
This week Gigolo jets in hot international porno boys Adrian Long & Brandon Jones, all the way from Canada, especially to host our now notorious porno booth where you can get into a hot mess with the live XXX photshoot at 1 a.m. (check out the sexy & saucy shots we shoot at http://shootmeupblog.blogspot.co.uk/), masterminded by ShootMeUp, London's most notorious scene shooters, whose strap line is "….if you want to be shot by the best then get sexy or undressed…"
Now talking of  hot, fancy starring in Gigolo's "Hot 20?, Well, be prepared to  strip way down & the dress way up, as only the best will make the cut, that entire 20 getting to slip into Gigolo's entrance for free, along with their homo's…and get a load of this, the winner gets down and dirrrty with the Gigolo  porno stars in their own in their own private booth with VIP entry, table service and drinks!
So, if you're looking for a good time, there's a place that you can go where the tunes are pumping and the hunks are humping.
For the full event rundown go to http://facebook.com/events/234207510012018/, while further info on Gigolo can be found via http://gigolodisco.com, http://shootmeup.co.uk & http://gigolodisco.tumblr.com. 

Disco Matt plays catch-up as he delves deep into the detail on CasaLatina's "L.O.V.E. Banana" event, which takes place tonight (Sat 28th April), this marvellous meet having also made it as DM's pick of the day, all the detail a banner selection away opposite or an image click below, while DM, along with Casa's crew, share plenty more on this party beneath.
Disco Matt focuses on CasaLatina & the "L.O.V.E. Banana" D.J.'s when he says…
Since launching last March, very much in the shadow of its Brazilian based nemesis, The Week, as the months & events have unfolded, CasaLatina has not just found its feet but has very much captured the imagination of the capital's clubbers, its "Super Carwash" party last summer very much propelling it into the scene spotlight, further successes with "Sugar Daddy" & "A Space Odyssey" confirming Casa as a circuit favourite, the joint promotions team of Brazilian's Thiago Drewry & Mauricio Ortiz not only exerting loads of latino influences but also attracting loads of Latino's themselves, these among the usual crowd of club kids, scene stars & socialites, very much giving the party's a cosmopolitan feel. Plus, pitching the parties irregularly seems to have secured Casa's success & popularity, this latest event looking like being no different to the last here, Fire no doubt packing out to the rafters with revellers soaking up the superb sounds of a D.J. line up that has a fresh feel to it, while the sexy gogo's will be injecting plenty of banana-tastic fun with a set of saucy shows, no doubt featuring plenty of, yes you guessed it, BANANA'S!!!, this short video just a hint of what is to come.
So what of that fresh feeling D.J. line-up? Well, the team have certainly kept hold of the Brazilian element, quite rightly so, although in welcoming Leo Blanco to headline Fire's main room, they are pointing their Latino finger towards Spain, this terrific talent having been billed by Beatport as "…one of the hottest producers on the Spanish music scene…" his C.V. which includes links to brands, Matinee, Pacha & Space, speaks plenty of volumes, while his studio track productions which extend to "Over You" Caminando" & "Soy Cubano" shout Latino influences, very much making him a Casa choice pick. And in celebration of his appearance at "L.O.V.E. Banana", Leo has laid down a specially commissioned podcast, well worth a listen at http://orangenation.podomatic.com/entry/index/2012-04-21T10_32_58-07_00, while  a trip to his Beatport page will lead you to many of his other track & compilation releases, all giving you a flavour of what to expect tonight. Joining Leo in Fire's main room will be Casalatina regulars D'Johnny & Doug Silva, while the second lounge space has a Room Service feel to it, as Jodie Harsh & Munroe Bergdorf star, this superb Soho soiree having played host to the "L.O.VE./Banana" pre-party on Thursday.
The Orange Group drill down on the "L.O.V.E. Banana" detail when they say…
CASALATINA: LOVE BANANA
Saturday 28th April
11pm-6am
@ Fire
Get ready for the wildest CasaLatina party to date as we get on board the Love Banana.
London's award-winning best new brand comes steaming into 2012 with a typically over the top, tongue in cheek and sexually charged fashion.
DJs include LEO BLANCO, D'JOHNNY, DOUG SILVA, ARIEL, JODIE HARSH, MUNROE BERGDORF – plus special guests.
Expect massive stage productions and super sexy gogo shows throughout the night.
Admission:
£10 advance tickets from http://orangenation.clubtickets.com/gb/2012-04/28/casalatina-l-o-v-e-banana, & head for the first 200 include FREE ENTRY to Beyond option!
More info up at http://facebook.com/casalatinaclub

Having preceded this party with a full on focus , Disco Matt decides on the same title for his pick of the day choice post, which goes to, This Is Ibiza, which takes place tonight (Sat 21st April) at Fire in Vauxhall, all he detail a banner selection away opposite or an image click below, while Orange nation director of events, Jonny Marsh, gives us his take on this terrific turn beneath 
Jonny Marsh say's of this prolific party…
One of the world's leading DJs, former SuperMartxe international resident and producer extraordinaire – JUANJO MARTIN – is bringing his incredible new party to London, launching at Fire on 21st April.
THIS IS IBIZA has already kicked up a massive storm all over the world in its very first season, with events in Ibiza, Miami, Buenos Aires, Dubai, Mexico City, and now, London. The Fire crew will pull out all the stops welcoming back Juanjo to London for the second time.
Our other guest DJs are the crème of the London scene, international producer PAGANO, Gaydar Radio's TONY ENGLISH and Swedish superstar PER QX. Plus DJs Doug Silva & more.
Catch This Is Ibiza Anthem (Global Edition), every Wednesday at midnight on Ibiza Global Radio,  http://ibizaglobalradio.com and This Is Ibiza Anthem, every Saturday at midnight on Loca FM., http://locafm.com.
 
Admission:
£12 before 1am with online list / ad / flyer
Advance tickets from http://orangenation.co.uk.
More on the door

For scrumptious starters there is an ample appetiser of awesome afterhours autonomy, followed by a majestic mains mountain of scintillating Spanish supremacy, this three course clubbing colossus picture completed by a dream of a dessert, cream of the crop filled captivating clubbing collaboration. Yes, it's Easter, which can only mean one thing "The Big Ticket" is back, Disco Matt delving into the detail of this most prolific & popular of packages.
There are a small handful of dates in our disco dance diary across any given year that are just that, a given certainty that we will be stepping significantly out onto the capitals clubbing circuit, Christmas & then New Year naturally close to the top of the tree, while the trio of bank holiday weekends, the two in May & the one in August, generally tugging hard on our house music & scene strutting strings. Then of course, there is Pride weekend, and while it does not boast an extra day off work, we tend to throw ourselves into a packed weekend of parties regardless, while as we cast our eyes into 2012, we see a brace of other examples where stepping out on the scene will be a given, The Queen's Jubilee one, and, The Olympics another, both sure to prove hedonistic highlights for many, or at least a great excuse to capture a collection of clubs. But when it comes to those special stepping out onto the scene weekends, Easter is difficult to beat & better, not least that the weekend here genuinely starts on a Thursday night and, if you are so inclined, it can carry you through to the flowing Tuesday without your feet touching the homeward bound ground.
So yes, Easter is right up there with the best weekends of the year, probably topping our tree of choices, but with so much going on and four, sometimes five days to soak up the splendours of the scene often means a substantial & sometimes severe hole can be burnt in the pocket, after all its not just the drinks that cause a dent in your dollar, but racking up six, seven or even eight clubs can be a very expensive experience indeed. However, we are pleased to say that one section of the clubbing community has recognised that fact, a corporation that pretty much holds sway on the capitals circuit this Easter, with no less than eight events stretching from Thursday to Tuesday, although acknowledge that Sunday & Monday are the precious prizes in the clubbing calendar on this holy weekend of the year. So, having launched their hugely successful "Big Ticket" package back in 2010, have brought it back with a bang for this coming weekend, combining a trio of clubbing treats into just one entry pass, a ticket that gains you access to three of the biggest bashes in London, not only offering a delightful discount, but negating the need to carry a collection of tickets in your pocket, your purse or your wallet.
Now that's the concept, but what the "The Big Ticket" offer you this Easter? Well, when we make mere mention of Beyond, WE & As One, you will probably recognise these as the premier picks in any weekend, let alone Easter, ach one having proved, time after time, roadblock events and very much THE places to be & be seen stepping out on the scene. So, with just one ticket, this towering three course clubbing collective is right at your fingertips and all for the singular price of just £40, yes pretty much the deal of the century when you consider just how colossal these clubs brands are, WE riding a worldwide wave crest that has left the likes of its Spanish compatriots SuperMartXe & Matinee very much in the shade, while what we have said about Beyond in the past still holds true, this breathtakingly brilliant brand having ridden its own wave crest for as long as we can remember, proving that, even on regular weeks, all roads lead to its doors. But then we turn to As One, a concept born a little over two years ago, but stormed the scene from the outsight, the bringing together of clubbing minds, spirits & souls the epicentre of its success and, having forged a new path this NYD, sees some of the biggest names in capital clubbing come together in a capitavting combination that, just like this Easter weekend, is hard to beat or better. So with the sales pitch definitely driven home, we know you know that "The Big Easter Ticket" option makes complete sense, meaning its just now a case of clicking on this online link and securing your pass to this towering trio of treats, http://orangenation.clubtickets.com/gb/2012-04/07/the-big-ticket-easter-weekend the place to go and for just £40, it is really a bargain you cannot beat, but this unbeatable bargain it doesn't stop there, as "The Big Ticket" gets you free entry to both Onyx & A:M (more on that in a mo), meaning that, in reality, it's a quintet rather than a trio of treats. However, if you prefer to grab one in person, fear not, as the same £40 package is available at Soho outlets Prowler, Clone Zone & 50.
Now that's "The Big Ticket" itself, what about the trio of treats? Well, in the tradition of a fabulous three course meal, let's kick off with the starters first, but this is no small portion, rather a most ample appetiser, as Beyond is the brand to kick start this towering three course clubbing collective, the team not only pleased as punch that the brands backyard is back in business, Area already benefitting from some nip & tuck changes, but will be extending the clubs offer this Sunday to their now famed "Midnight" format, that means our (yours too we are sure) favourite & most awesome of afterhours gets going this Saturday (7th April) or as we prefer to call it, zero o'clock on Sunday (8th April), running a full twelve hours till midday on Sunday, showcasing the best that the brand has to offer in is terrific team of London D.J. residents, promoter Steven Sharp having confirmed the line-up exclusively to us, which includes Hafiz Sean & Paul Christian in the "Beyond RAW" room (formerly the Chapel space) with the welcome return of our Seville showstopper, Gonzalo Rivas, But it goes one, as in the "Beyond Da Disco" room (formerly the terrace), we cannot contain our excitement, as Jamie Head makes a welcome return (please not at the same time as Steve Pitron), while The Oli & Fat Tony will rock the space to its foundations, oh and Jonny M will be there too. All that said, the main room will be the main attraction and you better get there early, well before 5 a.m. at least as Steve Pitron makes a resplendent return after a break of over a month with a special classics set to mark his award winning "Ultimate DJ" status and has already warned us to expect complete emotional destruction (you know how it goes…tears, floods & tweets). Then, sandwiching special guest D.J.GSP, who will be flying the XLsior flag with a bunch of euro style & uplifting tunes (check out his podcast at http://orangenation.podomatic.com/entry/2012-03-26T13_16_13-07_00), will be two dynamic duo's, The Sharp Boys & then Alan K  & Paulo Moreno going b2b, this starter segment looking simply spectacular, those without "The Big Ticket" able to grab singular entry either in advance online at http://orangenation.clubtickets.com/gb/2012-04/08/beyond-midnight-easter-saturday-xlsior-pre-party or via Soho outlets Prowler, Clone Zone & 50, more details a click away at http://facebook.com/beyondclub.
To the second instalment or should we call it the magnificent mains meal of this trio of treats and it is the magnificent & massive WE party that takes centre stage with a t-dance style turnout that proved ever so popular on New Year's Day, hence the team repeating the winning formula that is sure to prove just as popular as last time. And with a D.J. line up that includes the might of Gonzalo Rivas, Jamie Head & Steve Pitron, it should fulfil all expectations, not least that London is once again showcasing the newest concept in the WE Party pack, "Fluro" the theme & one for the senses, as we have been told to expect the best in visuals, effects & lasers that host venue The Coronet has ever seen, this being no mean feat as previous parties "Pharaoh", Safari" & "Disco" were prolific enough, while "Candy" still remains a high benchmark that keeps both the Spanish & London promotions teams on their toes. And talking of that London tea, with the likes of Tom Fuller, JJ Clark & Ben Kaye on hand, it is strong enough, although with Aaron Elder having very much grasped the nettle in recent events, WE London under his steership is going from strength to strength, the inclusion of Room Service in the prolific package adding to the appeal. But WE Madrid still have their say, promoter Victor Pallas employing his newest resident D.J. Raul Ortiz, a pretty much unknown talent but one that is sure to sparkle under the spotlight. Add to the music magnificence, we have been told to expect "…incredible visuals and stage production, mind blowing special effects, and more gogos and dancers on stage than ever before…" and given just how amazed we were with "Safari" on NY, as well as the fabulous feedback we received about "Pharoah" we can believe it. But it doesn't stop there as room two is all about Room Service, yes Jodie Harsh & her terrific team are back, the dynamic duo that is Kris Di Angelis & Fat Tony on the decks and Jodie even spinning a few sounds herself, while Johanna will be hosting as only she knows best, leaving the main "Fluro" arena in the very capable hands of Ben Kaye & JJ Clark, these two gems also seeing you guestlist lot in as smoothly as possible on the door. And talking of doors, WE "Fluro's" open at that t-dance time of 6 p.m. this Sunday (8th April), running through till 2 a.m., single ticket entry available of course, priced at £18 both online at http://orangenation.clubtickets.com/gb/2012-04/08/we-party-london-easter-t-dance & at the usual Soho outlets, Prowler, Clone Zone & 50, as well as Ku Bar (Lisle & Frith St), while entry will be available on the door, naturally magnificently managed by Tom Fuller, but expect to pay more. And don't forget that every great WE party has a pre-party and its Room Service this Thursday (5th April) that plays host, more info on this out at http://facebook.com/events/305906092809366/, while for further details on "Fluro" itself, go direct to http://wepartylondon.com/.
So to dessert, but what a plump pudding it is  although while we may be billing it as the dessert in this three course clubbing collective, it actually has all the credentials for a massive mains meal of majesty, as the captivating collaboration that is As one, pulls together a band of brilliant brands that includes, Orange, Trade, Casalatina, Megawoof, Onyx, & TheMenWhoFellToEarth, all across the expanse is the duo of club spaces that now form the massive complex on South Lambeth Road that many call Fire, but actually includes the separate club Protocol, this new(ish) addition to the Orange Nation empire proving really popular with our straight cousins, not least that the swanky separate bar space & bespoke services fit the bill perfectly. So with The MenToFellTo Earth boys taking up Protocol's intimate second space, Megawoof will be doing their best to steal the show in the Lightbox with Daz Saud & special guest Max Sanna, who played brilliantly b2b with studio recording partner Steve Pitron last weekend, so is very much in the groove and while Protocol is considered separate to Fire, it will be very much part of the action come Monday morning. But naturally it will be the three rooms of Fire that will be the main attractions, not least that the might of Trade, Orange Onyx & Casa Latina will be playing their part in this colossal collaboration and when you consider that the D.J. talent extends to the likes of Nick Tckerniak, Guy Williams, & Rosco flying the Trade flag, while rising star of the scene Junior Moura will head up the Casa team, supported by Doug Silva, Orange being represented by Fat Tony The Sharp Boys & Gonzalo Rivas and Onyx has gender bender's Tasty Tim & Lady Lloyd on the decks. Plus, promoter Steve Sharp keen to point out that across this six room splendour (that includes the Protocol VIP space!) we can expect "…music ranges from pumping house, to deep and techy, commercial anthems, and so much more, with gogos, live performances, fire shows and special As One production…" and given what a simply superb job he did with the last party, giving the As One brand a fresh new feel with these added big & alternative brands, we are very much looking forward to this colossal collaboration to round off our Easter weekend in scintillating style. So, with hosts Chrissy Darling, Elektra Paris, Danny Boyce & Mauricio Ortiz looking after your every whim from doors opening to closing, these timings being from 11 p.m. through till 7 a.m., as with the other two in this trio of "The Big Ticket" treats, singular entry to As One is available, tickets priced at £18 on sale both online via http://orangenation.clubtickets.com/gb/2012-04/08/as-one-easter-sunday or in person by popping into Prowler, Clone, 50 & both Ku-Bar's and while there will be tickets available on the door, due to the popularity of this event, expect to pay much more. However, we have spotted that online early birds for As One are still available, so get in quick & you can grab one for just £15, more info (should you need it available at http://facebook.com/events/323974380990951/.
So, that's "The Big Ticket" offer and with brands Beyond, WE & As One in the package for just £40, you know it makes sense, especially when you consider that with free entry to Onyx "Holy Trinity" & A:M "Headliners" too, it's definitely best to go BIG this Easter, our post "The Pricing Picture" coming up, re-enforcing this truly outstanding Orange Group offer. (DISCO MATT)
While carnival season was well under way back home, it seemed that Brazilian brand Casalatina, which was born in London, decided an inter galactic theme was better suited to celebrating their fourth showing on the scene. But did this "A Space Odyssey" spectacle sparkle like a shooting star or sink scorching into the stratosphere?
There is absolutely no doubt that the international influences that have swept the capitals clubbing circuit in recent times have made for a much more colourful playing field here in London, the green, green grass of home getting a massive splash of red & yellow in the form of the inbound so called Spanish armada back in the noughties (gosh makes us sound old!!!). And while the proverbial torch has been passed from brand to brand to hold high & burn bright, Space, Matinee & SuperMartXe all part of the rapturous relay, run, the current leg in the hands of the wonderful WE, the Spaniards haven't had it all their own way in our captivating clubbing backyard, as the red in that colour splashed playing field has got a grain of green running right through it, as The Brazilians have definitely landed on London & in a big way. So, with The Week very much the pioneer of the South American dream, a succession of parties both at Fire & at the Coronet in part fulfilling its readymade following, although right on the tail of The Week's second showing, a new London born brand was to show its Brazilian credentials & cards, very much taking the initiative away from its Sao Paulo prominent player.
Casalatina was the inspiration & idea of dancer come choreographer turned promoter Thiago Drewry who considered that a there was room on the capitals clubbing circuit for a brave new Brazilian brand & being native of this South American country himself, was well positioned to propose the venture to the Orange Group powers that be. And while The Week had established a foothold in the capital, it would be Casa (we often drop the "Latina" bit, oops) that would take up the set the 2011 season alight with its home grown Brazilian charm, the second instalment "Super Carwash" propelling the party into the eyes of the clubbing elite, the involvement of fellow Brazilian Mauricio Ortiz, he of SuperMartXe fame, giving the brand the boost it needed and setting it on course for a season of spectacles that have confirmed it as one of the capitals more prolific parties. With "Sugar Daddy" reaffirming a fervent following, even in the difficult times both the clubbing world & Vauxhall in particular were going through, it was just a question of when as opposed to if that Casa would storm the scene again, the latest & fourth instalments, "A Space Odyssey" flying in the face of calls for the theme to reflect & celebrate the carnival season sweeping across Brazil, meaning we were more than keen to see how it would fair & compare to the "Super Carwash" benchmark.
With initial plans to arrive literally as the doors opened at 11 p.m. somewhat scuppered by an over indulgent disco nap, we were in playful mood before we even left the house, our liason with our near & dear D.J. pal forced into feigned false starts a few times, we probably pushing our luck a little too far when we tried the same on opening Casa spinner Junior Mora, our arrival at not long turned 11.30 p.m., met with a distained look from our Brazilian protégé player. However, all that was after the warm welcome at the entrance by the larger than life Chrissy Darling, looking just the galactic part in her colourful & star spangled costume, while the charming JJ Clark made the smoothest of starts even better than we could have wished for and with the coatcheck staff recognising us in an instant we already knew this evening was going to be one to savour, host venue Fire certainly ticking all of our expectant boxes from the off. But it was an expectant Steve Pitron that was to grab our attention as we sped towards the main room D.J. booth, the space only scantily scattered with selection of scenesters, although our eyes were diverted onto the stage production which was striking to say the least, a phallic like rocket on one side & a full size astronaut moon walking man (not a real man you understand) on the other, a whole stream of stars framing the whole affair and certainly living up to the Casa style of staging. Mind you Mr Marsh was a little if but amusingly disparaging of the efforts, he remarking as he spotted us, "…it's amazing what a few stars & stage props can do…", although it was first Mr Pitron and then our protégé player that received our discerning devotions, Junior warming up this "A Space Odyssey" event wonderfully with a captivating collection of chunky upfront house hits, all blended in brilliantly with bits of Brazilian beats to befit the occasion, while Steve was determined to divert Disco Matt from the task in hand, darts in & out of the lounge space interrupting our devotions to Junior's superb set and a rapidly filling out main room.
So, with earlier doubts that this "A Space Odyssey" take-off would nose dive like an exploding Space Shuttle in the stratosphere, Casa was having none of it, the afterburners on its towering trip into wonderful weightlessness propelling this party proudly, a whole host of familiar faces having flocked to Fire to succumb to their own spot of  space dusting & dancing, the list pretty endless, although notable inclusions being Suzana Quentin looking gorgeous as ever, the adorable Andrea, full of beans, our premier protégé player Zach Burns, ready for duty, as was Brazilian beatmaster Doug Silva, accompanied by partner Weverton De Castro, while we managed a brief audience with Jodie Harsh as she swing by, the lovable Lunarde Martins lauding more of his attention on us as we refreshed ourselves with Steve in the lounge, Steven Galo also in the thick of the action, as was Chrissy & Aaaron Elder, while the marvellous Mhardenn Teixeira was very much in playful mood, chasing us round the club although pushed from a few Pitron prompts. But all eyes were on the stage, as the first of a few showings would dazzle the audience, the "A Space Odyssey" theme a little absent from their costumes it has to be said, but their performances & stage presence as sparkling as the sun, pyrotechnic ticker tape explosions & our much loved roof rockets illuminating Fire like never before.
With Junior's jamboree of a spectacular "A Space Odyssey" set over, for us all too soon, it was time for Doug Silva to assume the decks, an immediate brace of Brazilian beats belting out to a audience that were seemingly lapping up every tiny morsel of his music and while the tribal tones were not particularly doing it for us, Mr Silva was mixing up the music marvellously, a whole host of uplifting house hits making their mark. But when he selected the towering tune "Gravy", we felt a little more Beyond than Brazilian, a further successive string of sounds affirming our feelings, although we were far from complaining, spinning on our select spot with the marvellous Mhardenn not far away and Junior (oh we can call him Celso now) right by our side, Steve having retired to rest before what would turn out to be a breathtakingly brilliant Beyond to beat all others. But saving that for another review, it was Casa we were concentrating on, not least as the arrival of a camera & microphone, Chrissy Darling the interviewer & we the interviewee, caught us a little off guard & tongue tied, a short series of quizzical questions leaving us a tad tongue tied, yet eloquent enough to pour praise all over this prolific party, while her final on the spot shocker left us hoping that the "husband" humdinger wouldn't make it further than the film editing & cutting room floor.
With this Odyssey outing going from strength to strength, our premier protégé player Zach Burns mixing up the magnificent music in the second space, that along with the arrival & deck assumption in the Casa main room of Alan K, we were very much spoilt for choice as to where to lay our final music hat of moments. Would it be Mr Burns & his barnstorming beats or Mr K & his euphoric & energetic house heaven?, we deciding to share our dancing devotions between the two although doing so with alarming speed, perhaps due to over indulgence in energy boosting refreshments akin to rocket fuel that kept us firing on all cylinders, while the cavorting crowd were also showing no signs of slowing down, the main room podiums packed, even the stage appearances continuing unabated, from trio's of females to males, all impressing immensely, making our decision to curtain call this Casa carnival decidedly difficult. However, with Beyond now on the brain & an expectant Pitron performance in mind, it was time to wave a fond farewell to Fire, the need to recharge our own batteries as well as those of our nibble size tweeting toys also paramount in our plans, we gracing our exit after goodbye wishes to our flock of fabulous friends & familiar faces that were seeing this glorious galactic gathering right through till the end, wending our way home to reflect on another Casa club night that made a magnificent mark.
So, in concluding our refection of this brilliant Brazilian brand's latest impressive instalment, we can say with conviction and answering our original question, that "A Space Odyssey" certainly did sparkle like a shooting star and, once the party got going, showed no signs of sinking into the sub space stratosphere, the music, the effects, the lighting & the production all living up to the high bar benchmark of "Super Car Wash" wonderfully. If we had to pick on one part that fell a little short of expectations, then it would be the dancers costumes, which as we said lacked the space themed spice we would have thought should have been their centre-piece. However, in truth we are nit picking a little, as Casa Latina is much more about the spectacle, the music & the staging, Thiago, Mauricio & Lunarde masterminding all these ingredients impressively to produce a party to be proud of, that music doing much of the talking for us, not least performances from outstanding opener Junior Moura and the blending of beats from Doug Silva two heavenly highlights. But like so many of our meets of late, it was also the people that made this memorable, a big thanks going to each & everyone that came to say hi, along with all those mentioned by name, you made this a space adventure to savour and we cannot wait to walk on the Casalatina wild side again soon. (DISCO MATT)

Virtually a year to the date, the brilliant Brazilian brand Casa Latina, with amazing adventures "Super Car Wash" & "Sugar Daddy" under its belt, returns with an event of epic proportions, as it shots beyond the stratosphere with its "Space Odyssey" outing, magnificent men Mauricio, Thiago & Lunarde masterminding a magical meet that sees Disco Matt jumping on a space shuttle ride of recommending rapture.
Casting our minds back twelve months, we found ourselves questioning the appeal & authenticity of a new home grown Brazilian brand that was set to make a showing on the capitals clubbing circuit, but not just that, literally follow in the footsteps of Sao Paulo splendour The Week, which had scored a gigantic goal with Latino's & their lovers here in London, two exceptional events at Fire & a third at The Coronet substantial successes in their own right(s). So, with the focus on this globally renowned clubbing concept, choosing to stage a similar style of showcase seemed a risky to say the least, although with the clubbing community awash with Brazilian bel's, beau's & beaut's, there is no denying that this new Latino kid on the capital's circuit block had a pretty extensive & adoring audience. Yet with a succession of Spanish brands washing London's scene shores, plus with enough of our own events on offer, there was a nagging doubt that a second Brazilian brand would survive in an ever increasingly claustrophobic clubbing climate where brands like Lovechild, SuperMartXe & Salvation were being squeezed out or kicked into the proverbial long grass.
So Casa Latina, that's who were are talking about if you hadn't already got the gist, arrived at a pretty turbulent time and amidst a number of international brands infiltrating the capitals scene, WE having launched to amazing accolade, also pitching its next party in the same month as Casa, the Brazilian branding itself leaving decided doubts in our minds as well as those around us, not least that a new podcast from the Brent Nicholls stable of sounds, released prior to Casa's creation, sounded too close for comfort, "Casa Latino" the compilation, while an a instead of an o represented the club. However, having been in the sunny climbs of home for the launch party last March, it was only at the "Super Carwash" event that we saw the extent of this epic encounter, host venue Fire packed to the rafters, the prolific production akin to a SuperMartXe showcase and the music a brilliant blend of Brazilian beats, tough tech & uplifting euphoria. And then there was "Sugar Daddy", an outing that had much to live up to, expectations high as a consequence, but one that failed to deliver as fantastically as the former, the numbers struggling somewhat, despite all the impressive ingredients included.
All that said, Casa's continuance always seemed a certainty, not least that the Saturday circuit was & still is a little devoid of sufficient showings to spark enough enthusiasm, we mean, if they hold another Beyond "Midnight" soon (there have been four this year already) then we will scream! And so in this Saturday (18th Feb) we find ourselves at the next instalment of this Brazilian brand books of bashes, the joint promoters Thiago Drewry & Mauricio Ortiz, both Brazilian's too (which kind of helps) deciding on "A Space Odyssey" as the title and given the extent of the production at the last two parties, we can only imagine what Fire will be transformed into. That said, the team have not given much away with their PR material, the most we could get out of them being, "… "A Space Odyssey" promises more outrageous dance shows, oversized production, cutting edge special effects, and incredible stage installations…" and so while we have been left a little short on substance, what we know of Mr Ortiz's experience in bringing exceptional entertainment to the fore, his significant influences during the height of the SuperMartXe days speaking volumes, we are kind of comfortable that this latest Casa creation will prove suitably sensational. Plus, judging solely on the stage shows & performances from both "Super Carwash" & "Sugar Daddy", we are expecting another drenching of drop dead gorgeous go-go dancers, while a little birdie in the know has told us to expect a special P.A. performance, some more special treats and "…one of the most amazing opening shows ever put together on the stage…".
But while all that does fill us with excitable anticipation, what we are really interested in is the music, Thiago & Mauricio once again shaking up the guest slots a little to include a couple of heavy hitters along with the usual smattering of Brazilian boy beatmasters, we actually more excited about this line-up than at any of the previous events. And for good reason, as it includes two each of our protégé & premier players, while it also has a pseudo Beyond feel as well as a Room Service roll call, an enticing combination of influences, leaving us in a quandary as to where to start. Well, let's take a look at the Brazilian boys first (a good start we think) regulars Doug Silva (you may know him as DouGium) and Junior (Celso) Moura, Mr Silva fresh from a trip back home & brimming with Brazilian beats, many of which he has combined into a compilation simply entitled "Destination Brazil" and one worth checking out at http://soundcloud.com/djdougsilva/dougsilva-destinationbrazil. As for our Junior, well we cannot contain our excitement & pride at how our protégé player has grown into his D.J. vocation, stints for Profile & Lo-Profile cropping up with ever increasing regularity, while a recent guest slot at Gigolo, as well as a forthcoming appearance at Monday nighter Popcorn are both sure to propel him in the eyes of promoters and we can see the big stage beckoning sometime soon. However, what we cannot do here is share a new podcast of his, we needing to look back to Casa's "Sugar Daddy" event for his last edition, one still available at http://djjuniorspodcast.podomatic.com/, while we know he has plans for a new release very soon.
So that's our Brazilian boys, but what about the rest? Well, first & foremost is the inclusion of another of our protégé players and one who made a massive impression on the scene during 2011, Mr Zach Burns the star turn of Gigolo, while regular slots for Profile & Lo-Profile fill his schedule, that along with a residency at The Edge every Saturday. And in Mr Burns, the team couldn't have chosen a better boy to create the official "A Space Odyssey" Casa compilation, a seventy minute marvel packed with barnstorming beats, Latino flavours, vivacious vocals & the trademark Zach disco twist, so one well worth adding to your collection by going to http://soundcloud.com/djzachburns/dj-zach-burns-casalatina-a. Then we move to our premier players, all three Beyond all-stars who are sure to stand significantly in the space odyssey spotlight, the mere mention of their names, Mikey D, Alan K & Jamie Head, filling us with feverish excitement, Alan also having laid down a mix marking his first Casa appearance, one which we have already added to our 2012 podcast chart list and so well worth sinking into at http://orangenation.podomatic.com/entry/2012-02-14T02_36_09-08_00. As for Mikey, while we may be devoid of a fresh new compilation from him, what we will not be short of on Saturday is scores of superb sounds, he ranking right behind our master as the second highest premier player on our list, an amazing accolade which we reckon speaks for itself.  Then in Jamie Head we have a towering talent that has been tipping our musical scales for longer than we care to mention, Crash, Beyond, Later & Lo-Profile fabulous features and having recently played back-to-back with Mikey at later, we are crossing fingers that the duo will do the same at Casa. But it doesn't stop there as Room Service supremo, Jodie Harsh, is also taking to the Casa decks and is sure to add a tantalising twist to the "Space Odyssey"  soundtrack, her inclusion competing a line-up that look as though their mission to mars with mounds of magical music to come for sure.
Right, with the sounds sealed & delivered, what about the detail? Well, this Casa Latina "A Space Odyssey" event takes place this coming Saturday (18th Feb) at Fire in Vauxhall, doors opening at 11 p.m. & the club running through to a planned 7 a.m. finish, while the Casa showcase actually begins tonight (Thurs 16th Feb) at Room Service, who are hosting the "official" pre-party where discounted entry passes will be up for grabs. However, advance tickets  proper are on sale both online at http://orangenation.clubtickets.com/gb/2012-02/18/casalatina-a-space-odysseyand at the usual Soho
outlets, prowler, Clone Zone & 50, all priced at just £10 (subject to booking fees), while there will be more available on the door, including concessions & guest list entries, but for full entry fee paying customers, expect to pay £12 plus. And that door will see the delightful Chrissy Darling, dressed to dare & dazzle, while her hosting helpers including the charming J.J. Clark, adding that Room Service touch that we absolutely love, while the one fly in this "A Space Odyssey" ointment is a she beginning with "S", we really mystified why this rebel without a plausible cause is involved (Thiago & Mauricio, what are you thinking?!?!?!). But with the promise of drop dead gorgeous dancers, that immensely impressive D.J. line up of premier & protégé players, as well as our close pal Mr Pitron in attendance, we will have plenty to distract us from Miss Rebel (she will surely be doing lots of her usual child like attention seeking elsewhere!) meaning that this is certainly shaping up as a Casa to covet & celebrate, resulting in the fact that you simply have to, "Go There! Be There! (DISCO MATT) 

London may have been gripped by the terror of the blitz back in the 1940's, but a new kind of blitz is looking to make a bang in the capital when, some seventy years later, the brave new brand on the block that is Blitz Bar launches with its "Peepshow" party, Disco Matt biting into the detail of this new concept that brings back some old favourites.
We look back on the halcyon days of the broad bar culture that was Soho and one that stretched much further than the boundaries surrounding Compton St, venues such as Halfway To Heaven off Trafalgar Square, Locomation on Leicester Square and both Cruz & Brief Encounter on St Martin's lane, all the watering (some right old) holes bridging the gap between the Soho stomping ground and the gigantic gay clubbing paradise that was Heaven, nineties London a very different prospect for the roaming gay looking for some audacious action. And there was another venue that was part of this picture, Kudos on Adelaide St. sitting neatly between those St Martin's Lane cruising grounds & the might of Heaven, the more classy & trendy set seeking this refuge away from the red light tendencies that remained quite prevalent at the time. But, with the shift of clubbing to Vauxhall and Westminster council sweeping a clean-up broom through the Soho scene & its surrounding streets, the whole nature of gay bar culture in central London changed, the current landscape even without the brilliance that was Barcode, even Heaven a mouse compared to the might it was before, Kudos a victim of the shifting of the scene south of the river.
However, while Kudos may have gone for good, the gay legacy that it left behind at the venue on Adelaide St. is set to be bravely re-born in the form of Blitz Bar, a name that is commonly associated with the bombing on London during the second world war, although the organisers behind this bold new venture are hoping that "bombing" will not be the byword of this scene step change, rather the rekindling of some old favourites as well as bringing some new concepts & stars to the fore. That said, given the shift away from the vicinity in recent times, Blitz Bar finds itself pretty much out on a limb, even though Halfway To Heaven is close by, while it is favoured by pretty good transport links and, being in the Charing Cross district, one geographically noted as being the historical centre of the capital, central it certainly is. But Blitz has a tough task ahead of it in attracting an accomplished audience, although is attempting to serve up something for everyone, ranging from a firm favourite social soiree, to a sexy burlesque come risqué offering, as well as music driven night that has international come global intentions, that along with a planned D.J. competition evening which sits on a slightly different stool to former forays.
So Blitz is very much looking to shout a scene statement, that shouting beginning this coming Friday (3rd February) when the new venue (currently a Gilberts Bar) launches with its headlining event, "PEEPShow", one which has been billed by co-promoters Brad Frederick, Tom Spindler, Brent Nicholls & Doug Silva as being "…Inspired by the sexual, and sensual vision of the 21st Century man the resident "PEEP boys" will be presenting outside of the box sexy burlesque and peepshow inspired stage shows with added visual treats, stamping its way into your weekly diaries…" they adding that "…Hot DJ talent will be hitting the deck space in the basement club along with various guests delivering vocal, upfront, progressive, funky house beats adding the perfect soundtrack to your weekend starting point…" residents Brent Nicholls & Doug Silva joined by an array of guests that currently include Sharon O Love, Alessandro Londra, Zach Burns, Norbert M & Jamie Hammond, while in hosts Brad Frederick & Tom Spindler, it seems the Vauxhall element of clubbing has an indelible influence in the PEEPShow philosophy, the duo sure to attract more than a handful of their brethren to Blitz. And for the launch night, the team have enrolled the P.A. services of "…blond beaut & rising songstress…" Emma Cook, while there will be plenty of burlesque gogo's on show to bolster this basement bonanza, although due to some licensing technicalities the original 9 p.m. to 3 a.m. running time has been shifted to an 8 till midnight slot, meaning, as of going to press, we are unsure of entry fees (we reckon there must be some serious money behind this venture if its free entry!), but with more information available at http://blitzbar.co.uk & an indication of the music of offer via the inspired PEEPshow podcast at http://djbrentnicholls.com/web/2012/01/30/minicast-peep-house/, this should be a launch night to write rather than head home about and as the boys simply say "…welcome to the show, we dare you…".
PEEPshow aside, Blitz Bar extends into Saturday's too, the venue's international intentions, a mid-evening offering that kicks off this Saturday (4th February) from 9 p.m. till midnight,  bringing to London a truly global feel, the team remarking of this Saturday night showing, "…we are passionate about music and every Saturday you can experience GLOBAL BLITZ, a collection of international DJs taking you on a global journey of house…" hostess Sylvia Rebel like her PEEPShow compatriots adding that Vauxhall element to proceedings that is sure to attract a certain crowd of clubbers & cavorters, while the D.J. roster looks pretty similar to the Friday foray, excepting the addition of Paul Heron, Berlin boy Tom Peters (aka KevinFunkt) & Oliver M along with Italy's GSP, these just some of the internationally renowned stars that will give the night a global feel. And with each week given away to a different night, the team tell us that "…the Global roster takes you from London to Brazil with stopovers in Europe, with "BERLIN BLITZ" on the1st Saturday of the month) with DJs Paul Heron & Tom Peters + Guests, "LONDON BLITZ " on the2nd Saturday of the month, with DJ Brent Nicholls plus some of London's biggest spin maestros, "LATIN BLITZ" on the 3rd Saturday of the month with DJ Doug Silva plus a collection of guest DJs with that Latin flavour, "EURO BLITZ" on the 4th Saturday of the month) with DJs representing the best of Europe & the UK including appearance by Alessandro Londra, Sharon O Love, Oliver M  and "XXXTRA BLITZ" on the 5th Saturday of the month when guest DJs will descend on Blitz to provide us with sexy beats and horny house in this extra Blitz session…", need we add more apart from pointing you towards http://blitzbar.co.uk for more info.
However, without doubt the ace in the Blitz bar pack for us is "SuperSocial" which hits the ground running from next Wednesday (8th February), bringing back the terrific, tremendous & towering trio that is Brent Nicholls Paul Heron & (Hrh) Minty, yes the team that brought us "Industri", a superb social soiree of a club that pretty much transformed our lives for good and one that saw Disco Matt born & then bred in his infancy. And the firm favourite "Industri" package of old will be transposed into the Blitz Bar of the present, a two floored foray giving it a feel towards the future, all based around the "social" theme, so social hours, social surroundings & social sounds, yet with the "SuperSocial" philosophy being pretty much the same as its former, namely "…a simple idea of a house party where friends, friends of friends and more friends are welcome to drop in…" , while just like the days of Industri, the team tell us to expect "…anything can happen, it can go from mild to wild and back again…and with Minty as your host you will be made to feel right at home…" a better hostess with the mostest we could wish for. So, with Hrh ruling the roost upstairs, down in the basement, the back-to-back partnership between Brent Nicholls & Paul Heron will be re-formed, Brent telling us to expect "…floor filling anthems, funky house, disco dipped grooves, the occasional WTF record with plenty of progressive, deep and tech thrown in providing you with the perfect soundtrack to a social backdrop…" and pretty much what we used to get at Industri, especially in the Vauxhall days. Plus, it seems that "SuperSocial" is teaming up with the Gigolo boys, meaning its Blitz bar early doors, followed by a jaunt up to Shadow Lounge, discounted entry to Gigolo available at SuperSocial, the combo making for a "…midweek dirty disco orgy extra-ordinare…" and sure to pack a powerful punch in the clubbing scene calendar. So, with Minty, Brent & Paul back together, "SuperSocial" will be the place to be this coming Wednesday (8th February) and every Wednesday after that, further details out at http://blitbar.co.uk.
So, in "PEEPshow", "Global Blitz" & "SuperSocial" you have three new ventures that should fill up your Friday's, shake up your Saturday's & whip up your Wednesday's, Blitz bar the brave new brand on the block offering up a new place to step out & be seen on the Soho(ish) scene. So, put your brave head on the Blitz block, get down to Blitz, get blitzed and in so doing,  make sure  you Go There! Be There! (DISCO MATT)