Posts Tagged 'Tom Fuller'
With much promise posed ahead of its "A New Beginning" event and with plenty of talk about Covert both championing change across the capitals clubbing circuit, was  Saturday's party the proof of the pudding in the eating, what was our verdict on this gigantic gathering and how much more did we learn about this clubbing change concept.
There can be little doubt that the clubbing scene in the capital, certainly as far as big style clubs are concerned, has very much been in the doldrums recently, the weekly, monthly & occasional event calendar being dominated by just one group & the usual set of brands. And will some view this as a good thing, the problem we have with it, particularly of late, as that feeling of same old same old, the same D.J.'s the same venues, the same faces, a regurgitated repetition that has, quite frankly become boring. Indeed the current sorry state of affairs has been a couple of years in the making, many competitor brands either pushed to the sidelines or pushed out of business entirely and with little in the way of replacements from the protagonists of this sordid situation, save for a Friday night clubbing concept that is wrong on so many fronts, we are left unenthused & unexcited about a pastime & activity that used to fill our weekends, wall to wall. Yet that said, while Vauxhall is clearly in the monotonous, same old, same old doldrums, there is plenty more happening, if but on a much smaller scale, a swing out to Shoreditch finding a hip & happening melting pot of parties, East Bloc the most dynamic deliverer, brands such as DISH, SOS, & Gutterslut drawing on clubbers from far & wide, proving that there is life beyond Albert Embankment & South Lambeth Walk.
However, in the eyes of clubbers, Vauxhall is still seen as their mecca, even if it is not quite the dynamic draw it was a few years ago, although with the likes of Colloseum & Hidden hardly used, it pretty much leaves just three full on club spaces, naturally the two Orange Nation ones, Fire & Area and Crash (now known as Union). But wait a minute, what about Covert we hear you say, a venue that used to trade under the name of Factory but was brought by a tight knot group of investors who, when re-constructing the site last April brought Orange Nation into the picture, the initial idea being to let them both manage the place & increase the clubbing offer & variety. Yet while the plans were all well & good in theory, with just one genuine addition in the form of Deelooded, in the short space of 10 months, Orange Nation let what was supposed to be a sophisticated & stylish club venue run down into rack & ruin, the planned works to finish the venue never materialising and, quite shockingly, the group reneging in financial & other promises, leaving the investors with little choice but to take Covert back under their control. But with much more happening in the background, it seems that these investors now have the bit between their teeth, with plans to the driving force behind the re-invigoration of the clubbing scene, both & Vauxhall & London as a whole, their first event to hail this marvellous movement, their "A New Beginning" event.
So with this exciting event and the prospect of something fresh, new & enticing on offer, despite health issues, we simply couldn't miss this Covert cavort, not least that with a D.J. line-up extending deep into double figures, club promoters, scene figureheads & clubbing friends aplenty, it was one of those mustn't miss meets, although with our planned arrival for the VIP reception thwarted by a deep disco dose, it was around 11.30 when we arrived, to be greeted on the door by a warming welcoming committee that included heavenly hostess Chrissy Darling, promoter Alex Erfan & Covert's manager, the terrific Tom Fuller, he having wisely jumped from what we predict as a sinking Orange nation ship. However, on missing the reception, we had also missed Pier Morrocco's set, although caught a moment with him before he sped off to XXL, we then quickly diving into the club to get out of the cold, a further warm greeting by Steven Sharp sealing what was a perfect start to this "A New Beginning" shindig. And with Steven giving us a guided tour, the upgrading & the finishing to the venue was clear to see, the shabbiness that Orange Nation had allowed to creep in, all but eradicated, noticeable differences including fabulous floor coverings in both the main room & the second space, new laser lighting, new ceiling coverings, a totally transformed upstairs area with sumptuous seating, but moreover the subtle touches to trimmings, bar fronts & the like making the place look finished & fantastic.
However, the most impressive transformation was in the second space, the D.J. booth having been moved downstairs, elevating the feel & the atmosphere amazingly and making it a dance room in its own right and it was here where we bumped into the first of a flock of familiar D.J. friends, Ben Jamin preparing for what turned out to be one of a whole host of superb sets in this space, this very much a bit of a home-coming for Ben, as it was he that was part of the Crash team towards the latter years and this Covert second space, for us, echoing the former quite noticeably. But the D.J. faces from the Crash days & Vauxhall both past & present extended to many more, Guy Williams, Brent Nicholls & Alan X  three of a whole host of others, not just this his second space, but back in the main room too, a real brilliant blast from the past, Terry Bryan, pumping up the pace of the party perfectly. Indeed, with the initial slow trickle of arrivals ballooning before our eyes, given our delicate state of health, we retreated towards the safety of the bar area where we bumped into pals Peter & Fabio, our evening just getting better by the minute, the list of friendly & familiar faces lengthening with every passing moment, Dave Cross, Tom Marchant, Louise Port, Nicholas Montenegro, Paul Coals, Tony Bruno and, naturally, Tom Fuller, just a measure of exactly how refreshingly friendly this glorious gathering was turning out to be and certainly what our recent Vauxhall clubbing experiences had been missing.
But the night was still young and with Jamie Hammond in charge of the main room tunes now, we were looking forward to prolific performances from Lovechild's own Tony English, he failing to disappoint with a sterling set, while with Paulo Moreno, Alan K, Fat Tony, The Oli & The Sharp Boys still to come, this Covert "A New Beginning Event" was certainly living up to its billing, the vast array of D.J. talent, some inextricably linked to that other Vauxhall based clubbing group, proof that Alan's promise to give D.J.'s the opportunity to play when & where they want, was bearing fruit right before our eyes. So, sinking into the rest of our slightly shortened stay, we traded main room for second space, outside for in, spending some time catching up with Alex Erfan and talking about plans moving forward, both for Covert and for their wider scene plans, some so exciting that we are itching to share, although have been sworn to secrecy. We also took advantage of the upstairs space, joining Peter in resting & escaping what was now a packed & pulsating main room, Paulo Moreno delivering delectable doses of dance delight, while we traded health issue notes with peter who, it seemed, was also going through a tremendously tough time. That said, it was great to be out clubbing again, this our first foray in March and a better choice & place to mark what, given our personal circumstances, was quite a milestone, we couldn't have made, although with our energy levels sapping & the comfort of home calling, we graced our exit not long after 4 a.m., leaving behind a club that was very much alive, kicking & looking great in every way, not even an ounce of enticement for us to visit our old Sunday morning stomping ground, a small measure of just how times are changing.
So you can pretty much guess what our verdict on "A New Beginning" will be, this very much the huge success that the team had hoped for, a slow(ish) start soon transforming into a truly tremendous turn, a party full of positives in every respect, from the atmosphere & ambiance to the finished feel of the venue, from the style & sophistication oozing from this smart multi faceted space to the amazing additions to equipment, fixtures & fittings and from the depth of D.J. talent, all coming together under one roof in support of this marvellous new clubbing movement, to the party people themselves, all who exuded an air of relaxed & enthralling enjoyment, we not having seen quite so many smiling faces in one club for a very long time.  Add to all that, a real sense that the tide of clubbing change that had been promised in so many words, was swinging into action and we walked away from Covert happy with what we had seen, but with plenty of anticipation of what is to come, this event the first building block in a number that will surely build a solid foundation for Covert to them achieve its aims & aspirations beyond its own borders, all for the greater good of the capitals clubbing circuit. Indeed, with the wraps already being pulled off their new Friday night club "Foundation", plus a new Saturday afternoon clubbing concept on the cusp of creation, there is already much to celebrate in terms of new brand blood, we hopeful that this will kick-start others into action, maybe even collaborating with Covert for the greater good of the capitals clubbing circuit, we raising a glass to Alan, Paulo, Alex, Tom, Steven & the whole team for showing the others how it should be done & what clubbing is all about. (DISCO MATT)
Shaking up the scene and championing clubbing change across the capitals circuit, we find Vauxhall's Club Covert at the centre of this magnificent movement, so delve deep into the aims & achievements of this band of brotherly club owners, promoters & figure heads, both for this coming Saturday's "A New Beginning" event and for the future bright blue with brilliance.
There can be no escaping the lacklustre and sometimes lousy state the scene here in London has found itself within over the last dozen or so months, the decimation of a whole bevy of big clubbing brands that have been effectively brushed aside by the greed & domiace of one particular clubbing conglomerate, that has send many promoters running for cover, scattering themselves to the edges of existence or simply upping sticks and moving onto pastures new. Moreover, the competition crushing, the dominance & the monopolisation of this greedy group has, in the course of what has proven a destructive downswing in what was always seen as the most richly diverse yet inclusive scene's in the world, sucked many people into its practices, this period even seeing us fall for their seemingly good intentions to better the scene, bring new dynamic parties, international brands & exciting new concepts to the capital, have effectively imploded that very diversity & dynamism that was the admiration that was extolled on London by many corners of the continent & wider clubbing world. Yet, despite this doom & gloom picture we paint, there is a bright new movement that his looking to champion change, banish this bad egg practice and restore then scene to that rich & diverse yet inclusive one that has been so sorely missed in recent months.
So, who is at the centre of his marvellous movement in championing the change to clubbing in the capital? Well, ironically, it from within the very backyard of this greedy group that both a venue & club owner, promoter & scene figurehead collective that is the driving force behind what they are labelling as "A New Beginning" for clubbing, not just in Vauxhall but across the capital, Covert the club and this collective a terrific team from both within & outside of this latest superb clubbing spot in this one seen mecca & melting pot south London suburb on the scene. And as for the individuals, well this championing collective includes Covert's co-owners, Alan Adams (aka D.J. Alan K) and his cousins, along with investor & business partner to Alan, one Paulo Moreno, while the team extends to promoters Alex Erfan, Steven Sharp & Steven Geller, who are all on board very much on board with this brave new beginning, while a long list of D.J.'s have sounded their support, not least that they are very much buying into the fairer pay and more open playing field that Alan & his Covert partners are proposing. But the wider team includes some major scene figure heads too, Tom Fuller (like Alex, Steven, Alan & Paulo) having formerly been associated & n the employ of Orange Nation, is now heading up the management of Covert, while scene starlet hostess, Chrissy Darling, is fronting the Covert house and, along with Tom and other peeps such as Mark McKenzie (aka Edna), makes for a terrific team of individuals who share the passion & desire to champion clubbing change in the capital.
With much promise along with ample aims & achievements that Alan is driving through his passion for the scene, it's probably appropriate before we get into the detail of his & his clubbing collective plans, to spell out the situation with regard to Covert itself, a venue that was to be the third in the then expanding Orange Nation empire, one that at the time of its purchase from previous owners under the incarnation of Factory, was pitched as injecting further vitality & opportunity for variety in Vauxhall, but in the hands of the said group was rather run both shoddily & sloppily on a number of fronts. Indeed, having been privy to plans, having conducted a construction site visit back in April last year and having had a prolific picture for plans painted by Orange Nation's Craig Elder, we were somewhat dismayed by what we found a few months later when we attended Deelooded, one of only a very small handful of Orange Nation supported brands that were residing within Covert, those plans very much to make the venue the cornerstone of the clubbing conglomerates plans to halt the so called ping pong effect of clubs between their other two venues. But more than that, with a clear sense that the venue, even nine months down the line, remained unfinished, that certain parts where looking shabby to say the least, was suffering from the lack of ongoing maintenance & re-investment from party profits that was promised, the writing looked very much on the wall that Covert's owners, and we must stress that Orange Nation did not have a capital stake in Covert but were simply running the club, would wrestle back full management, not least due to some unscrupulous financial irregularities that came to light.
So, just eight months after handing Orange Nation the running reigns, Covert's owners unilaterally seized back Covert lock, stock & barrel, this move very much contrary to the picture painted by both Orange Nation & its effective magazine rag Boyz, Alan particularly incensed by some of their unscrupulous activities and, like a lot of us, realising that the time was née to champion change, to put a halt to the domination & monopolisation that Orange Nation had engendered, but moreover to pay and award/reward workers, D.J.'s management & promoters connected with Covert in a fit & proper manner, something which had been severely lacking in the hands of its former management. And this change has quickly been the catalyst for the new beginning movement that is set to sweep both Covert & the wider scene from this coming Saturday (16th Mach) and beyond, the likes of Messrs Erfan & Sharp soon part of the process, while Alan, his cousins & Paulo have been very clear about how they want to champion the change they have been talking about so vocally. Indeed, with working relationships with others promoters across the scene, including Wayne Shires, Patrick Lilley and more, the words are being transformed into actions, although the building blocks for this phase of clubbing co-operation & change still need to be properly formed and this change they are championing may take time to bear considerable fruit, although the promise is both heartening & welcoming.
Well, it all begins with Covert's "A New Beginning" event this Saturday, one we will be expanding on in our upcoming Weekend Focus Special, "Charitable Clubbing Champions", but with the seeds on this marvellous movement sown, we leave you with a trailer teaser and welcome you all to be a part of the clubbing change that is set to sweep the capital in the coming weeks & months. (DISCO MATT)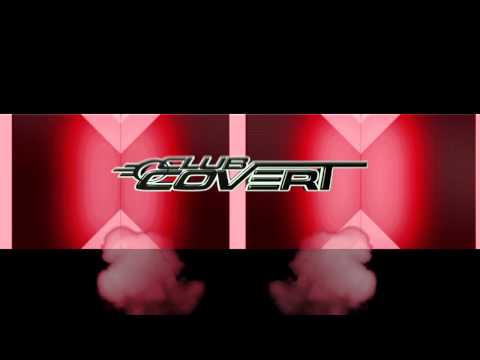 Well the now Mayan myth about the end of the world may have come & gone but Beyond is sticking with its guns and celebrating this fabled finale with their "End Of The World" party which is under way right now, we landing on it as our "Pick of The Day", all the event detail a banner selection away opposite or an image click below, while we Extra Bite on bits from our Weekend Focus beneath.
Well what a year it has been for us and in some ways with the woes that have troubled us, we may well have been grateful to the Mayan's if the end of the world had actually happened. However, we sit here some fifty hours after this ancient forecast failed to materialise looking at our favourite club of all time which survives this fabled finale of mother earth yet pokes in the eye of this now clear pie in the sky theory with its "End Of The World" party. And as the promotions team behind Beyond told us, "…the fun is only just getting started…", having rolled out another of their infamous "Midnight" format frolics, the fun is actually well under way, the clubs ex promoter & also ex director of Orange Nation events, Jonny Marsh due to start his last ever U.K. set (yes he is a D.J. too), joined by some of Beyond's all star residents, Jamie Head, Fat Tony, D'Johnny & David Jimenez, while as Mr Marsh bows out, this global apocalypse get together marks the resplendent return of one Paul Christian. So, having devoted a full Weekend Focus, our "Fabled Finale", we thought we would pick out some best bits, tweak them a little and then put them into this special Extra Bites post and in so doing re-affirm our decision to make Beyond our "Pick of The Day today (Sun 23rd Dec).
So, here of some chunky bites from our Weekend Focus for you to chew on….
Having breathed a sigh of relief that the Maylan's were wrong, we also having gotten in one of the best birthday's in years, including that brilliant & best present EVER,  the reality of our continued 2012 health woes has hit hard, meaning that we won't  be joining the clubbing celebration train this morning, although we know there will be plenty of you doing so within the wonderful walls of our favourite & most brilliant brand, Beyond striking a chord when it says of its "End Of The World" event today (Sun 23rd Dec) that "…the fun is just beginning…" the question they having posed "…if the world ends, where would you want to be?…" the answer surely being Beyond and to be honest, if the world had been ending, then we couldn't think of a better place to go out with a bang.
Now, if you're one of the lucky ones that are off until January, but even if you're not, this is definitely the last Beyond before Christmas, so is likely to be a jam packed affair as everyone gets firmly into some festive frolicking with a dance work out to make room for all that Christmas Day chow. And having ruled the capitals clubbing circuit waves for the whole of 2012, Beyond is certainly not holding back with this final fling before Christmas, as they roll out one of their now infamous "Midnight" affairs, hence why it's billed as a Saturday start (even though we all know it's actually Sunday when the doors open). Plus, with the possibility that the club will run extra late being as certain as death & taxes, not least given how popular its parties have been this month alone, the "all roads lead to" reputation should play out to exceptional effect as both Soho & Shoreditch shindigs empty out and their party heads forge a path to Vauxhall.
So, with  a Sunday lunchtime finish on the cards and  a glittering line up of resident D.J.'s to keep you dancing way past dawn, who could resist taking in the full extent of this "End Of The World" event, Beyond's main room sporting Jamie Head & Fat Tony, both having established a presence in this premier pitch during 2012 and should  rock the main room to its fabulous finale fable foundations, while finale is very much the byword of what will be the last ever (so we are reliably informed) set from Beyond's former promoter Jonny Marsh. Having recently spread his wings of the jet packed variety, sowing new rooting seeds in Australia, Mr Marsh will be saying bye to his old backyard Beyond,  Jonny "…opening the main room personally…" performing his last set in London (and the UK) before flying back out to Oz, the whole Beyond family present to wave him a fond farewell, so is one bon voyage you won't want to miss, whichever side of the Marsh fence you sit on.
However, the biggest and best news for us and we think for Beyond under the current premiership of Mr Kaye is the wonderfully welcome & resounding return of Paul Christian who has, in our view been sorely missed, Paul synonymous with The Chapel space and the start up D.J. to beat them all, even Hifi Sean whom we were also pleased to see back last weekend after protracted problems following a hernia operation. So there should be a real buzz about Beyond's second space on Saturday (or is that Sunday!?!), Paul one of we hope many moves to restore our faith it what has become a brand that, despite its continued popularity, has been losing its way. So as good as Paul's return is and as good as the inclusion of D'Johnny & David Jimenez in the Chapel this weekend are, it is our beloved Terrace room that is desperate for corrective attention, the lack of the likes of The Sharp Boys, The Oli & others that have, like us, adored the atmosphere & electricity of this special space, recent times seeing the dynamic duo of Verity Mayes & Bryony Masters (who are on deck duty this morning) having played to a mere handful of hedonists.
That said, this Beyond "End Of The World" bash gets our full recommendation (goes without saying surely), this "Midnight" event already underway as we go to press, doors having opened at midnight and the club running through to a billed late, late finish which we suspect could be midday,. advance tickets very much the way to go as always, having been a foregone conclusion, remembering that, £10 tickets are available for all Beyond events online at  http://orangenation.co.uk/, while a trips to Soho outlets Prowler, Clone Zone (both stores) & 50 Dean, as well as at Comptons, Rupert St & Lo-Profile will gain you a similar priced pass. However, if you are pitching up in the next few hours, then paying on the door is your only option, but expect to pay more, while concessions are available with an ad or flyer at £12 till 7 a.m., the last words going to Beyond's promoter Ben Kaye who takes the opportunity to send "…you all the best Xmas wishes and hope 2013 is all you want for and more. I want to personally say thank you for making 2012 such a great Beyond year for me, while to see everyone having so much fun week in week out really makes all the hard work worth it…". (DISCO MATT)
Just twenty four hours after the end of the world, Beyond looks set to prove that the fun is only just beginning as it celebrates the end of the end of the world myth with a magnificent midnight meet which does mark the end for a former resident D.J. & promoter of this brilliant brand, DM delving into the detail, propelling the P.R., but also casting a constructively critical eye over some missing jigsaw pieces in the Beyond party package.
As we entered the last month of what has been an anus horribilus for us on many fronts, there was however one particular calendar that we were keeping our eyes upon, the tradition of an advent calendar very much a celebration of the countdown to Christmas and, for us, to our birthday which we celebrate just five days before. However, if you have had your eyes on another calendar, the Mayan version that is, it is not Christmas you will have been focussing on, but the end of the world, which they predict as hitting home in no uncertain terms this Friday, the 21st December 2012, a day that also marks the winter solstice which normally points us here in the northern hemisphere to brighter & longer (literally) days ahead. Yet as part of Russia & most of the new age world are gripped by this so called global cataclysm which will likely to be merely a "consciousness shift" for those believers of this end of the world event, it seems that the clubbing community are marking this momentous occasion with not commiseration but, in the realisation that there will be post 21/12/12, have decided that celebration is the name of this global ending game.
So, while we breathe a sigh of relief that if the Mayan's are right, we will at least have got our birthday in, the reality is that we will be joining the clubbing celebration train this weekend, not least within the wonderful walls of our favourite & most brilliant brand, Beyond striking a chord when it says of its "End Of The World" event on Saturday (22nd Dec) that "…the fun is just beginning…" the question they then pose "…if the world ends, where would you want to be?…" begging the answer to be Beyond and to be honest, if the world is ending we couldn't think of a better place to go out with a bang. And while we all know that the world is not going to end (do we or will it?) given that the likes of Muccassasina, Red & Blue and many others besides are celebrating this fabled finale, why not Beyond too, promoter Ben Kaye clearly with his eye on this brilliant brand rather than the apocalyptic armageddon when his premonition of reactions come Saturday night suggest this of our favourite clubbing followers, "..no way, shut up!, did the world just end?!! I didn't even notice – excuse me can you turn that tune up please, my name is on the list; I've got some good times to be had and I haven't got time for the world to be ending right now…"
Well by now you get the gist of this latest Beyond bash, very much a tongue in cheek poke at the ludicrous suggestion that he world is going to end and while some say that Friday may the last day of your life, it is probably just the last working day of the year, well if you're one of the lucky ones that are off until January. But even if you're not, this is definitely the last Beyond before Christmas, so is likely to be a jam packed affair as everyone gets firmly into some festive frolicking with a dance work out to make room for all that Christmas Day chow. And having ruled the capitals clubbing circuit waves for the whole of 2012, Beyond is certainly not holding back with this final fling before Christmas, as they roll out one of their now infamous "Midnight" affairs, hence why it's billed as a Saturday start (even though we all know it's actually Sunday when the doors open), the possibility that the club will run extra late as certain as death & taxes, especially given how popular its parties have been this month alone, the "all roads lead to" reputation should play out to exceptional effect as both Soho & Shoreditch shindigs empty out and their party heads forge a path to Vauxhall. But do beware folks as while the Beyond boys & girls may be in festive mode, the touch of scrooge means that as part of door entry revision rules, those on the guestlist need to be in by 4 a.m., as Ben tells us "…them are the rules, no exceptions!…" (even us it seems), while he also tells us that we are gonna give you go-go heaven with a little end of the world naughtiness, the production is being pimped as we speak…" although we did feel the need to put him straight about his claim "…there is no work on Monday…. whets your excuse…" ours & many others being that here in the UK, Christmas Eve is a working day and not a public holiday Mr Kaye, savvy!!!
That said it's still a Sunday lunchtime finish, even with that death & taxes certainty and with a glittering line up of resident D.J.'s to keep you dancing way past dawn, who could resist taking in the full extent of this "End Of The World" event, Beyond's main room sporting Jamie Head & Fat Tony, both having established a presence in this premier pitch during 2012, having graduated from the terrace space where, in actual fact, we feel they both perform much better. However, given the quality of their set showings this year, we can pretty much guarantee that they will rock the main room to its fabulous finale fable foundations, while finale is very much the byword of what will be the last ever (so we are reliably informed) set from Beyond's former promoter Jonny Marsh, who has recently spread his wings of the jet packed variety having taken a well earned break from Orange Nation director of events duties to sow new rooting seeds in the southern hemisphere, Australia to be exact. But not having properly said farewell to his old backyard Beyond, Jonny will be "…opening the main room personally…" performing his last set in London before flying back out to Oz, the whole Beyond family present to wave him a fond farewell, so is one bon voyage you won't want to miss, whichever side of the Marsh fence you sit on.
However, the biggest and best news for us and we think for Beyond under the current premiership of Mr Kaye is the wonderfully welcome & resounding return of Paul Christian who has, in our view been sorely missed, Paul synonymous with The Chapel space and the start up D.J. to beat them all, even Hifi Sean whom we were also pleased to see back last weekend after protracted problems following a hernia operation. So there should be a real buzz about Beyond's second space on Saturday (or is that Sunday!?!), Paul one of we hope many moves to restore our faith it what has become a brand that has, despite its continued popularity, has been losing its way. Yet as good as Paul's return is, as good as the inclusion of D'Johnny & David Jimenez in the Chapel this weekend are, it is our beloved Terrace room that is desperate for corrective attention, the lack of the likes of The Sharp Boys, The Oli & others that have, like us, adored the atmosphere & electricity of this special space, recent times seeing the dynamic duo of Verity Mayes & Bryony Masters having played to a mere handful of hedonists. And when you see that the P.R. doesn't even mention the word "Terrace" rather refers the room to "The Embankment", there remains much for Ben & his team to do to rekindle the magic that made this the heart beat that pumped the blood into the vibrant veins of the Beyond body that is the main room & second space, the terrace always the place we would retreat to after an intensive main room work out to the likes of Steve Pitron, Mikey D & Alan K, our Tom Fuller catch-up's sorely missed and one of a few reasons why we tend to have taken an early Beyond bath throughout 2012.
With soap box shouts over and one with, lets hone in on the detail of this Beyond "End Of The World" bash, we reiterating that this is a "Midnight" event meaning it is billed as starting on Saturday (22nd Dec), Area's doors opening at midnight and the club running through to a billed late, late finish which we suspect could be 10 or even 11 a.m. advance tickets very much the way to go as always, £10 tickets available online at  http://orangenation.co.uk/events/beyond-5-2-2/ and clicking on the ticket icon, while a trip to Soho outlets Prowler, Clone Zone (both stores) & 50 Dean, as well as at Comptons, Rupert St & Lo-Profile, while you can pay on the door but expect to play more. Plus it is worth reminding guestlist hopefuls that door host JJ Clark will close the list at 4 a.m. (he will be inside hosting the VIP area afterwards), while Concessions are available with an ad or flyer and its just £5 before 1a.m, but then sharply increasing to £12 till 7 a.m., while you won't need to worry about a long wait to get in as we cannot contain our pleasure & relief in saying that Tom Fuller is back masterminding the queues and your smooth entry. Add to that the amazing Area lighting & effects, plus that pimped up production that been has promised and we reckon there will be no better place to celebrate the end of the myth that is the end of the world, we leaving some of the last few words of this special focus to Mr Kaye who takes the opportunity to send "…you all the best xmas wishes and hope 2013 is all you want for and more. I want to personally say thank you for making 2012 such a great Beyond year for me, while to see everyone having so much fun week in week out really makes all the hard work worth it…".
And what better way to return those thanks than seeping out on the scene on Saturday and heading to Beyond for this fabulous finale fable, safe in the knowledge that the world hasn't ended but you can rather "Go There! Be There! (DISCO MATT)
The build up was mind boggling, the anticipation was at fever pitch and our emotions were on a knife edge, but as the reality & then enormity of WE Party London's "Formula 2" event began to play out, we were totally amazed by this awesome anniversary, but what made this WE the best ever?!?
When it comes colossal & captivating clubbing and to staging spectacular shows, creating that wow factor, it seems the Spanish have it down to a fine art, a whole host of brands both well established & relatively new to the game, proving that no other nation can touch them in terms of size, spectacle & theatre. Yes the Brazilians have a good crack, The Week an excellent example, while Italy's Muccassassina has a reputation for eye catching entertainment. But, for us especially, it is the likes of Matinee, SuperMartXe, La Troya, Cafe Ole & Space that have held and (in some cases) continue to hold the key when it comes to what has become an amazing addition to the clubbers experience on the capitals circuit. Indeed, who can forget the significant splash that Matinee made when it first landed in London back in 2006, a subsequent five season stint seeing it pretty much transform the style of what we would term as super size clubbing, opening a floodgate for others to follow, SuperMartXe then stepping up showtime yet another level, who can forget "Under The Sea", "Hot Wheels" & Samurai", each showcasing spectacular effects & props that set that standard bar higher than any other club before it.
But there was to come a new pretender to this colossus clubbing crown, a brand born out of the desire for something quite daring, dynamic & different and one that from the minute it marked its first meet on the capital's clubbing circuit calendar, not only turned heads but got tongues wagging with it's simple yet striking name & its first party theme, both which would set it on the road to not only succeeding SuperMartXe to the top of the London clubbing tree, but knocking into virtual oblivion as it wooed & wowed clubbers with its "New Formula" of fun. Yes, it was December 2010 and WE Party had landed in London, nothing short of pulling the rug from under SuperMartXe's feet, leaving it floundering in the wings while WE stood smartly in the spotlight, its USB, the now infamous LED displays on a more gigantic scale than had ever seen before, while that formula of fun has exuded from every single event since that London launch, WE not scared of poking fun at itself, themed events such as "Attacks", drawn from the Mars Attacks film & "Candy" very much a parody of Charlie & The Chocolate Factory, while "Fast Food" was seen as some as quite tacky but that was exactly the point.
Yet while WE may have been born & bred in Madrid, in London and venue The Coronet, it had a set up that virtually mirrored La Riviera both in size and stature, while in the two years WE Party has been captivating clubbers in the capital, they have been fortunate to see no less than a dozen premiere's of successive event themes, just 2012 along seeing "Safari", "Pharaoh", "Fast Food" & "Hi Japan" all splash their splendour in London first, while "Fluro" remains an exclusive event that has yet to be shown elsewhere. However, the wonder of WE has achieved so much more than its predecessor which, while championing cutting edge clubbing, had a serious style & uncomfortable attitude to it, while Victor Pallas & his team have been at pains to propel that fun element, not just through the themes, the stage shows & those now instinctive LED displays, but also through the music, lightening the mood with more vocal injections & less of the tough tech & tribal that had begun to dominate the euro-style clubbing sound. And with Spanish superstar Carlos Gallardo on board, they had the perfect protagonist of this new lighter & more upbeat musical movement, while the capital's ace in the playing card pack, Steve Pitron, proved as much of a heavenly house music hand as his Balearic buddy, these two incredible individuals more than any others, making an unbeatable WE combination that would further propel London as the premier place to purvey these prolific parties. So, with the 2nd anniversary looming, it came as no surprise that the capital would once again show the way for Spain to follow, the fevered anticipation for & expectation of WE's birthday bash "Formula 2" totally consuming us for not just hours or days, but weeks before that actual night itself.
However that night was with us, a liaison with the mini Pitron posse before arriving at The Coronet only served to heighten that fevered anticipation and, now, excitement, that what we had told ourselves would be the best WE party yet, had the feeling that it was going to be just that, beautiful Brazilian Bel's nerves worse than ours, while our new found friend and disco babe, James, was the calming influence amidst this clatter of pre-clubbing cacophony. However, with a hop, a skip & a jump (or rather a car sprint) we found ourselves revving our valves at the doors of this "Formula 2" event, the warming welcome of both JJ Clark & Tom Fuller serving to further calm our emotional engine that was ready to roar into action. And it wasn't long before we were in, both AAA & VIP passes in hand, heading for the stage which was to prove our primary stomping ground for the majority of this superb 2nd anniversary spectacle. And on the stage in his own pole playing position was D'Johnny, who had already set the early "Formula 2" race rhythm pace, sprinting off the sound starting line akin to Michael Schumacher, weaving in & out and up & down his tech infused track of tunes with exceptional effect, a crowd that was building before our very eyes, lapping up his twists & turns as he shot through a captivating chicane of sound choices including his ultimate WE track pick, his own bootleg of Michael Gray, Damism & Rae's "You Will Remember".
However, it was the VIP balcony that was our next destination, although we steering ourselves towards to front bar first to pick up our firm friend James, at the same time bumping into familiar faces aplenty, not least old Industri pal Chris Wilcox who was making his first foray to WE in a while and was keen to catch up on lost time. So, having completed our own little catch up with Chris, it was our first pit stop for refreshments that was the order of the marshalled moment, the VIP balcony already brimming with boys & girls eager to let their party hair down, Mark's McKenzie & Williams amongst them, while Verity Mayes was in our midst too, although it would be Mr Pitron & his tickling pranks that was play out for the next part of this engrossing event, Steve chasing & goading us as well as employing the services of strangers to surprise & trap us into ticking squirms & squeals, much to the delightful hilarity of both Mark's & many around. But while we were distracted by these Pitron pranks, The Coronet was filling out like never seen before, a glance of the dancefloor seeing wall to wall bodies, spinning & swaying to D'Johnny's superb sounds, the stage & LED displays still to fire into full-on action, although the atmosphere was already amazing, a real buzz about the place, very much akin to an F1 circuit, shimmering as the score of racing cars circulate with stunning speed.
But the already significant sound speed of this "Formula 2" was about to substantial shot in the heavenly house music arm from scene superstar Steve Pitron who, behind our back, had sprinted across to the stage ready for his set and was waving us over, text messages calling for our company vibrating in our pocket and before we could grab our own pole position next to our premier player, Mr Pitron had swept aside his Schumacher podium player, D'Johnny heading for a race retirement, while, like Sebastian Vettel, our man hit the front with a bonanza of beats that starting with the crowd pleasing "Somebody I Used To Know", while the enormity of this all-encompassing experience was already beginning to erupt our emotions, both Bel & Steven Galo by our side, through no fault of their own, making tear tumbling matters worse. But it was Steve Pitron's perfectly positioned picks that would prove the trademark tears catalyst, first "Timebomb" hitting us hard, then "Can't Stop Me" living up to its title, as our joyful tears were now on constant tap, the lengthy build up to this "Formula 2" event manifesting itself in a release never seen on this scale ever before. But the magic of the music & our privileged pole position on stage had left our disco babe James bereft on the dancefloor we checking in to make sure he was okay, before allowing ourselves to further sink into the splendour of what would prove yet another pitch perfect Pitron performance of a scintillating set.
Now we were ready for the stage shows to commence, the drop dead gorgeous dancers, all scantily dressed, passing by us within touching distance as they sought to assume their positions, although this would prove one of a couple of false starts, drive through penalties served while Steve's sound selections continued to erupt our emotions. With Bel's favourite tune of now, "To The Moon & Back" one, we succumbed to "Symphony", galloped to "Gotta Be You" & dived into "I Do". But as if all this activity wasn't exciting & enthralling enough, a tap on our shoulder saw Balearic beatmaster Carlos Gallardo appear, this one of the huge highlights we had been looking forward to, he giving us a huge hug & then falling into an impromptu dance with us as well as catching up ahead of his own spectacular set. But with the dancers back, including Elektra Paris & Le Menor, who, just like Carlos & Steve, are intrinsic individuals without whom WE in London is never the same, while we remarking to ourselves that our vocation at this pivotal point in "Formula 2" proceedings, that our vocation doesn't get any better, to be on stage with all these stars, now including P.A. Soraya Naoyin, while camera clickers Nico Montenegro & Chris Jepson were also on hand shoot all these stars of the simply superb show & spectacle that has already become the best WE party in London yet.
With the first of two Soraya P.A. performances over, it was back to those trademark tumbling tears for us, as further Steve selections would erupt our emotions, so much so that we needed to take our leave of the stage, having soaking up the unfolding fabulous string of "Formula 2" inspired visuals, these without doubt the best we have seen at a WE party yet, our retreat away from the stage only serving to substantiate that claim, the while chequered flag effect in front of the D.J. booth & the expanse of multi faceted formula style imagery impressive to say the least. But with a complete calamity with ordering a drink for the prolific disco spinning Steve, sending us to & fro between the main & VIP bars dampening our stratospheric spirits that had been speeding Scuderia style, a simply stupid stocking slip up leaving us lacking the lemonade for our D.J.'s drink, although all that was to be forgotten in an instant as the next Pitron pick sent us soaring again, the towering Taito Tikaro track "Not Alone" brandishing us breathless with its brilliance, this the first time it had captivated us in a club. And it seemed we weren't alone, the sea of revellers below us on the dancefloor reacting resplendently, as they had for his whole set. However, there was still more to come, an what a track it would be, Steve's own ultimate WE choice a recent find that had spellbound us from the moment its majesty marauded us, "Beautiful Lie" the perfect curtain call to an equally perfect performance, while the last Steve sound shout would go to "Must Be The Feeling" another towering & tear tumbling tune.
So, it was now Carlos Gallardo's turn to try & set the "Formula 2" sound lap record that had be scored by Steve with each successive superb selection, although not before Soraya had completed her second stint on stage, her anthem, the Albert Neve classic "She Loves" a sure-fire inclusion certainty. But the spotlight was on the Fernando Alonso of the WE Party "Formula 2" package, as our Spanish superstar D.J. set about delivering a dance dream of a drive that would have made his F1 comparable proud, a brilliant blend of tech infused treats & uplifting vocal injections, a string of Adele choices playing into the capacity cavorting clubbing crowds hands, not least our disco babe James, whom we had joined down on the main floor and who was showing his dancing dexterity to dynamic effect, outstripping many of those performing on stage & certainly impressing us immensely. But with Steve in close call & hardly room to swing a cat in a space that was crammed with cavorters including Celso & plenty more of the Brazilian bunch, Mhardeen spotting us from afar, while Luis was flying, it would be the Pitron tickling pranks that would leave us cowering in the corner, even James piling in, one amusing attack after the other leaving us sunk in submission. Our antics aside, Carlos was still the centre of attention, his set showing at "Formula 2" akin to that Fernando Alonso comparable, the words  brilliance, character, consistency, excellence, exuberance & flair, exemplifying what was a solid & sterling set that captivated the capacity crowd from start to finish, cementing him as a capital & Coronet clubbing crowd favourite.
With the action far from over, there was still plenty to savour as Carlos ploughed deep into his set showing, the Room Service second space having pulled in a considerable crowd of its own, Jodie Harsh's deck turn complimented by resident regulars Fat Tony & Ariel, while hardly a space or spot was left untouched or filled throughout the venue, "Formula 2" without doubt the most popular WE event in London so far. And with the usual respite relax on the VIP balcony leaving us clambering for room to breathe, while back down on the dancefloor we were struggling to find our dancing feet due to simple lack of space, a sudden question mark hanging over whether there were too many people packed into the place to make it an enjoyable enough experience, having called time on this resplendent race, our retirement down to an agonising back, on seeing D.J. pal Pier Morrocco out front, we got the full perspective of the dreaded coatcheck issues, the lengthy lavatorial queues & the extended waits at the bar, all a product of the packed out popularity of this WE wonder. However, as we sunk into a sub zero Sunday morning to wend our way home, our overriding thoughts feelings were of appreciation into adoration, excellence to exhilaration & satisfaction to subliminity.
So what else can we say about this WE 2nd anniversary event that we haven't already said? Well, having experienced virtually every single outing here in London since the launch back in 2010, we can say with confident qualification that this best by a long shot in comparison to the pack of parties, some of which we mentioned earlier. Yet while we acknowledge that "Formula 2" had some way to go to top "Safari" as our favourite & most fabulous WE party in London, it did so in leaps & bounds and in virtually every department, from visuals, to dance displays, from lighting effects to the magnificent music, all these indelible ingredients combining to make one enthralling event that has pushed the partying pedestal this brilliant brand already finds itself on in the capital, to new dizzy heights. And with so many people playing their part, we couldn't conclude without sending major thanks to Victor Pallas & the whole of his Spanish crew, to Aaron Elder, Ben Kaye, Tom Fuller & the whole Orange Nation team in London, all who made both this gigantic gathering and all the others before it possible, along, of course, with the capacity crowd of clubbers, many faces familiar, others not so, that are also part of this prolific partying picture, special mentions to Bel, to, Celso, Steven Galo, Julia, Fabio, Mhardeen, and to Luis, but especially to our disco babe James who has breathed new life into this old dog in more ways than one and who proved captivating company even if we remain guilty for deserting him for our privileged position on the stage.
But with spectacular stage show performances also acknowledged, it is the D.J.'s who get the lion's share of our plaudits, some sets we missed, while others we savoured, Paul Heron apparently playing out to a packed audience till close, while those Room Service spinners played the second space part to perfection. Indeed, such was the impression made upon us but the "Formula 2" D.J. drivers come players, we only thought it appropriate to celebrate the sounds from this stunning spectacle in a special feature and while we gave proportionate attention to each of the three, we remained reluctant to place them on that players podium, the temptation to nominate positions one, two & three tempered until now.  And so, akin to their F1 comparables, for fans & followers of the 2012 season, it will come as no surprise that we find D'Johnny in third, while a superb set from Carlos Gallardo, in any other company would have made it to that premier podium position, he once again proving to us why we hold him in such high regard compared to his Spanish compatriots, not to mention his countryman Fernando Alonso. But it was Steve Pitron, the Sebastian Vettel of this "Formula 2" foray who crossed the chequered flag first, a simply stunning set that left us emotionally enthralled throughout, his choice picks hitting every heavenly house music mark we could mention, highlight ones without doubt "Not Alone" & Beautiful Lie", while we would go as far to say that, just like this wonderful latest WE event & like his specially devoted podcast, this was the most phenomenal Pitron performance we have witnessed, no more to say. (DISCO MATT)
Entering the final month of the year with a flourish, there can be no doubt that all Sunday morning roads will be leading to Beyond, which multi tasks magnificently this Sunday, combining the official WE "Formula 2" afterparty with a World AIDS Day fundraiser, entertaining a special D.J. guest from the USA, Brett Henrichsen headlining this brilliant brand's bash with a brimming bag of heavenly house hits, we focusing in on the finite with a extra Weekend feature.
If there was ever a club to gather more of our attention than any other it is the brilliant brand that is Beyond, no surprise when you consider that we were right there for the launch back in 2001 and have been crossing its threshold virtually weekly ever since. Indeed, while we have a certain sentimentality towards the Colosseum days, even travelling in from Essex to succumb to its splendours, it is in the amazing Area that Beyond holds the most magical memories and is, without doubt the place where our infamous "spot" surfaced, yes that position just left to the main room D.J. booth that tends to get re-emulated at other events in other venues. Yet, Beyond is about so much more, the music, the lighting, the atmosphere, the effects, the people, the promoters, the D.J.'s, the dancers, the organisers & the guests, and having traversed continental Europe, experiencing a host of  club brands & venues, nothing can quite compare to the ballistic brand that is Beyond. But there is more, it also having spread its wonderful word continentally, as near as Paris, as far as Mykonos, across in Brussels & down in Barcelona, it's even been on a Mediterranean cruise, hit the holy land in Israel and stormed the Ibiza sun terraces with its terrific treats, while back home in London, it has lifted award after award and remains the single most popular party on the capitals clubbing circuit by far.
So all this means that the Beyond ticket in any weekend is a wonderful one, indeed, despite recent constant changes to its running format, the side-lining of long time resident D.J.'s and enjoyable elements of the club having seemingly been lost forever, Beyond still remains at the top of its game. But when these WE weekends come along, Beyond makes heavenly hay, serving up special parties with equally special guests, this Sunday (2nd Dec) being no exception to the un-written rule. But this is a particularly special weekend, for us as well as many others, as World AIDS Day falls on the Saturday (1st) and so the organisation behind Beyond, Orange Nation, have decided to mark this occasion by combining the WE after-party with a WAD fundraiser, while for us this Beyond marks a run of events that will lead to our birthday, so is one we will definitely be making, this post a WE Party that starts our birth month of with a breathtaking bang. There is more however, as on top of this multi tasking theme setting, Beyond promoter Ben Kaye is pleased to present a special guest D.J. to compliment the prolific pick he has made from the strongest roving residency team in the capital, Brett Henrichsen jetting in from The US to headline this hypnotic happening.
So what do we know about Brett?, well to be honest, until now we had not come across him at all, although Ben tells us that he "…has played at almost every major circuit event in the United States, including Gay Days Orlando, New York Pride Pier Dance, San Diego Zoo Party, Cherry 8, White Party Palm Springs and White Party Miami, Masterbeat New Year's Los Angeles, Miami New Year's and many more. Brett has headlined international events including WE Party Madrid, Circuit Barcelona and Sydney's Gay & Lesbian Mardi Gras…" that WE Party connection providing the continuity here, while the Masterbeat link is actually much stronger than Ben makes out, as Brett is the founder of thus US music brand and continues to drive the label as their Chief Creative Officer, having stepped back as the corporations CEO in February this year, a role he held since the brand was born. This has allowed Brett to pursue his D.J.'ing career, which always played second fiddle while he was CEO, he now able to hold down regular residencies in clubs across the US, from New York to San Francisco & Los Angeles, while more international appearances are now possible too, while music making the Master beat way is still the cornerstone of his commitments, launching his own podcast series last year, the collection up to number 4 which is probably the closest to his residency clubbing style, while we suspect that number 3 will be closer to what we will experience in his set at Beyond on Sunday. But all four are worthy additions to your collection by going to http://bretthenrichsen.podomatic.com/.
Well that kind of leads us to the rest of the pack & also the detail of the party, Beyond boasting some of the residency best, as Jamie Head & Mikey D sandwich Brett in the main room, while David Jimenez,, D'Johnny & then Fat Tony keep the clubbers cavorting in The Chapel, Verity Mayes & Bryony Masters going back-to-back (again, yawn!) in The Terrace, a word in Ben's ear possibly required as this was always the heartbeat of Beyond for us but has been sadly lacking of late. D.J.'s aside, there will be the usual delectation of delightful dancers headed up by Elektra Paris, all surely given us a feel of  WE "Formula 2" bridges Beyond, while the decor will lean in a definite red direction to remind us that this is a World AIDS Day fundraiser, all donations going to the worthy cause that is The Terrence Higgins Trust. As for the detail?, well this Beyond bash takes place on Sunday (2nd Dec) at Area in Vauxhall, doors opening at 5 a.m. and the club running through till midday, advance tickets available online at https://orangenation.ticketabc.com/events/beyond-afterhours–4/ priced at £15, while Soho outlets Prowler, Clone Zone & 50 Dean have them on sale too, news in that bars Ku, Comptons & Rupert St also have stocks, while a deal has just been secured to sell them from Lo-Profile very Sunday morning from 3 a.m.. Now, advance tickets of definitely the way to go, as this looks like being another roadblock event, but if you can't make it into Soho or can't get online, then you can pay on the door but expect to pay more, more info on this party & other Beyond happenings out at http://facebook.com/beyondclub or, if you can work out where, on the not that impressive Orange Nation website, http://orangenation.co.uk.
As for us, well you will find us spinning on our spot as usual, intermixed with some pre & post birthday celebrations with fab friend Tom Fuller, so if you see us come say hi, but make sure you don't miss out on this Beyond bash as its looking like being one very special shindig and in doing so, make sure you "Go There! Be There! (DISCO MATT)  
From the backwater of Bermondsey to the vibrancy of Vauxhall, the scene's longest running & surviving weekly marks fourteen years of citric clubbing splendour tonight (Sun 11th Nov) meaning that the orbicular outing that is Orange simply had to make it to our "Pick Of The Day" choice, all the event detail a banner selection away opposite or an image click below, while we mark this outstanding occasion with our own overture beneath.
 
What started out as an alternative to DTPM and amidst a time in the capitals clubbing history when partying outside the usual Friday or Saturday night parameters was very much vogue, the then cavorting minnow that today is not just the longest running weekly club on the scene, but is undoubtedly the recognised & symbolic starter of the clubbing organisation we now know as Orange Nation (formerly The Orange Group). And while the beginnings were very humble indeed, Bermondsey the initial backwater choice and a traditional pub at that, the switch of suburbs proved the crowning glory & catalyst for Orange and all the other club brands that were soon to follow, A:M, Beyond, Gravity & Later, like their citric commandant, surviving while many others have fallen by the wayside, the likes of Salvation, Factor 25, Sherbert & Warriors all having made their Sunday mark but have disaperead into complete capital clubbing circuit obscurity. Yet through passionate promotion, a fervent & faithful following plus an indelible list of incredible ingredients that have remained part of the clubs award winning recipe through its history, Orange has not only survived, but for a substantial slice of its existence, thrived, meaning by marking its 14th birthday, there is much cause for citric champers celebration.  
So, having adopted the name for his now considerable conglomerate, the Nation's head cheese, Craig Elder, remains as fond of the brilliant clubbing brand that is Orange as he was when it all started fourteen years ago, Craig remarking that "…Orange is very special to me, it's where it all started, back in a small pub in Rotherhithe called the Prince of Orange…" this clearly the inspiration for the club's name, while he continues, "…I am very proud that it is now London's longest running weekly party and although it has evolved so much over the years Orange remains at the forefront of cutting edge house music, and even in these days of economic crisis it just amazes me how our loyal crowd just keep coming every Monday morning, proving that London is indeed a 24 hour city…". And Craig is spot on, both with his reference to the music of Orange and that, more than any other afterhours on the capital's circuit today, it exemplifies everything that is indulgently addictive about a club that week in week out re-writes the rules to the conformist start to the working week. Indeed, having succumbed to the club's citric splendour on a score or more of Sunday's, it has been Monday morning, sometimes afternoon before the routine reality has taken over, Orange still being able to achieve this fabulous feeling fourteen years down the line.  
Therefore, it seems wholly appropriate for us to sing the clubs praises from the rooftops as well as make it our pick of the day, and in so doing, share some of the event detail with you here, this "14 Glorious Years" event cracking open the celebratory champagne from 11 p.m. tonight at Fire, the home that is the cornerstone of it & its owning organisation Orange Nation. And while we could go into our own oratory Orange event detail, there is surely no-one better than its most prolific promoter to date, the superb Steven Sharp, to let you in on what this captivating club means & what this exceptional event will deliver when he say's "…Orange is an incredible thing, a perfect combination of people and house music, love and history, future, friendship and fierceness that has proved its place in people's hearts and as a founding father of the London scene. This Sunday brings together true DJ legends that we are proud to call our residents, representing this city with that unique, forward thinking and uplifting Fire main room soundtrack that has put Vauxhall on the map. Celebrate 14 years with all of the Orange family including Tonnic on live vocals, historic hosts and promoters, and most importantly – you, the children of this fine fruit!…"  
And those D.J. legends, well it's The Sharp Boys, Fat Tony, & The Oli, George & Steven playing a classics set,  special guest Paul Heron joining forces with Oli for a one-off back-to-back set, while no Orange celebration of this stature would be complete without the iconic playing & performing partnership that is Tony & Tonnic. But it doesn't stop there, oh no, as RAW returns with one half of its founding duo, David Jimenez, he joined for another back-to-back set showing by D'Johnny, while we are sure the thoughts & well wishes of all the team, Orange customers & cavorters, as well as ourselves, reach out to Hifi Sean who was very much looking forward to being part of partying proceedings tonight, but remains laid up in hospital following operation complications, you surely joining us in wishing him a speedy recovery. While Sean will be sadly missed, other fabulous & familiar faces from within the Orange family will be there, hosts Hrh Minty, Louise Port & Danny Boyce looking after you both inside & out, while the terrific Tom Fuller masterminds the Orange operation including the door, which as we said, opens at 11 p.m., the club running through till a planned finish of 7 a.m. Monday morning, entrance on the door just £5 before 1 a.m. (£10 after). And with special birthday presents for the Orange faithful (are you one?!), drinks priced at just £2.90, shots at £1, and an exclusive membership offer that includes free entry to all Orange Nation clubs during January, all up for grabs before 1 a.m., early is definitely better than later, more info if you need it out at http://orangenation.co.uk.  
So, with a resounding attendance recommendation as well as wishing Orange a very happy 14th birthday, we both concur with as well as leave some of the last words to Craig Elder who say's "…I want to thank all the DJs and loyal fans that have supported us over the last 14 years, making Orange the Monday morning phenomenon it is. Here's to the next 14!…", definitely hip hip hooraying that & finishing by simply saying, miss this birthday bash and you will definitely miss out, so make sure you "Go There! Be There!" (DISCO MATT)
Postscript  
In celebration of the outstanding Orange occasion, two of the clubs original resident D.J.'s Steven React Sharp & George Sharp Mitchell, better & more simply known as The Sharp Boys, have laid down a special podcast production that gives more than a hint of what to expect from their equally special "classics" set tonight, so one not just for your collection, but a wonderful way to get you into musical mood for tonight's birthday bash, download/stream options a click away at http://orangenation.podomatic.com/entry/2012-11-07T10_18_51-08_00. Music Is The Answer! Go There!

Despite a complete lack of PR and serious question marks over the D.J. line up, we throw our Weekend Focus attention on Matinee, which returns to London this Saturday, once again going head to head with Beyond in a towering ten hour happening that, however, leaves us asking lots of blending or buckling brand questions, this along with other issues that also leave us luke warm rather than piping hot in recommendation
When we look back across the recent times we have been stepping out on the capitals clubbing circuit, we have been blessed with witnessing some of the globe's biggest brands doing the same, La Demence, Muccassassina, SuperMartXe, Space, The Week, La Troya, Cafe Ole, Scream, & Delice being just a handful of happenings, while we have also been fortunate to have played out in home grown brands that have, like their international counterparts, made a splash abroad, Trade, Orange, Salvation & Lovechild four fabulous examples. Yet there are two names missing from each clubbing category here, the former collection being a Spanish superclub & the latter an awesome afterhours achiever, the global giant that is Matinee belonging to those international imported, while it could only be Beyond that is the home grown clubbing colossus that has made it big on the international stage, the recent relationship between the two here in London being not quite so rosy, as the team behind Beyond always used to see Matinee as not just direct competition but a forceful threat, often extending the usual afterhours into either eight or twelve hours affairs in an attempt to de-rail the position & popularity of Matinee.
However, 2012 has seen an about turn on this rocky relationship, as, having taken a short break from the scene, Matinee not only returned to the capital, but its bounce back was very much orchestrated by those same organisers of Beyond, Orange Nation, while were considerable question marks over Matinee re-emerging in London within the same clubbing corporation that promotes Spanish brand WE Party in London, not to mention the once considered advisory of Matinee, Beyond. But times they do change the saying "…if the cloak fits…" very appropriate in the case of these two brands as this coming Saturday marks the second occasion in just three months that Matinee & Beyond have joined forces, the last outing, by all accounts being a roadblock affair (not sure how we missed it). Yet with the feeling running around regular clubbers on the Vauxhall scene that it is fast becoming same old same old, there is a nagging thought in our minds that this latest collaboration between two of the biggest named brands on the capital's scene is just that, not least when you take a glance at the D.J. line-up which virtually mirrors the last, save for J. Louis who makes his third appearance for Matinee London this year alone, while looking at some of the names in the frames, the promotions team have seemingly heavily weighed the event in favour of Matinee rather than Beyond, despite it being in the latter's own backyard, Area.
So what of the D.J. line up and other event detail? Well, with a noticeable absence of the usual press releases we have needed to resort to social networking research to find the necessary information and, according to the "official" event page which, despite given the size & magnitude of the party, was only released three days ago, we find that joining J Louis are London based D.J.'s that have played for every single Matinee party this year, Massimo Paramour, Guy Williams & Rob Sykes, not that awe inspiring to be honest, while we are assuming that D'Johnny, Alan K, Paulo Moreno, Verity Mayes, Bryony Masters & David Jimenez are flying the Beyond flag. However, given that this is a twelve hour event spread across three rooms, we cannot help but think that the D.J. team is spread pretty thinly, while despite assurances to the contrary, we find a bunch of spinning stars that were not only playing Beyond last weekend, but do pretty much every week, while others that would normally expect to be rotational, have been left out completely. Moreover, we are left a little confused by the promotional teams choices of D.J.'s as, if we are not mistaken, Guy Williams & Rob Sykes are part of the Beyond rotational residency team, so which flag are they flying on Saturday/Sunday, we hardly having to mention the names that are missing, the absence of one duo not just this weekend it seems, we having been reliably informed that they were told that their music style "…does not fit with Beyond…" despite them having be residents for the brand since 2005, all this leaving us deeply concerned that, particularly Beyond, is being badly buckled rather than brilliantly blended in this latest collaboration.
So what of the event theme "Ghetto Fabulous"? Well with no PR to go we, we are scratching our heads to be honest, the event info stating "…who's got the most bling?, who's rocking the latest high tops?, who's new era snapback is freshest and who's six pack is the hardest?…" they going on to say that "…all the hottest boys will be out to see at two global super-brands go head to head…" we still not sure about the Ghetto part of the event theme, unless they mean it's going to have the feel of the Ghetto (let's hope not!!). But it goes on when they say "…we're pulling out all the stops at the follow up to our 'Summer Blowout', an 80's throwback where the circuit boys get their inspiration. Expect the biggest possible production, the hottest possible gogo's, the most talented DJs and of course the most up for it crowd in London…". So maybe the 80's throwback part refers to Ghetto, while the "the most talented D.J.'s" claim quite frankly doesn't hold much water, although perhaps we are going a little far there as, collectively, there is well over 70 years of experience behind the decks, albeit that this Matinee vs. Beyond event is missing some of its most high profile & experienced hands, enough said. But one thing is for sure, the production & the dancers should be top notch, not least that the organisers confirm that "…the dancers & dance shows are choreographed by our sensational in-house superstars Shaun Capewell & Elektra Paris…" their pedigree for putting on spectacular shows extending to prolific WE, CasaLatina, & A:M events, as well as both Beyond & Matinee, Area's stages & podiums sure to be propelled to their fullest potential.
Having said our piece (or is that pieces) with regard to this latest Beyond Matinee affair, lets, for a minute, concentrate on the all important detail, this "Ghetto Fabulous" event taking place this coming Saturday (10th November) at Area in Vauxhall, doors opening at midnight & the event running till 10.am. in a slightly reduced running time to the previous party , advance tickets very much the way to go as, despite what we have said, this is sure to be a roadblock affair, very much like the last outing that we missed, these tickets out online at direct link http://orangenation.co.uk/events/beyond-vs-matinee-ghetto-fabulous/ priced at £15, while you can always venture into Soho to stores Prowler, Clone Zone & 50 Dean St, or by asking over the bar(s) at Comptons & Ku. However, should you prefer to risk simply paying on the door then expect to pay more, while if you get hold of one the special Matinee vs. Beyond flyers or ads, then this will entitle you to entry for £10 before 3 a.m., the team of flyer boys out & about in Soho & Vauxhall both on Friday & Saturday handing out these & other discounted passes/wristbands. Plus with door host JJ Clark & the marvellous Maurico Ortiz inside the club, you are in heavenly hands, while we are sure that the terrific Tom Fuller will be making sure only the best & friendliest bar & coatcheck staff are on duty to make your first impression experience all the more pleasurable, allowing to soak up this Matinee & Beyond bash to the fullest extent.
So what about us?, well, as of going to press, it looks like we have too many other events on our plate to give "Ghetto Fabulous" sufficient justice, but this doesn't mean you should miss out and while our recommendation may be a warm one, we are pretty sure the action will be hot, hot hot down at Area this Saturday, meaning you should make a date with Matinee vs. Beyond & in doing so "Go There! Be There! (DISCO MATT)
For over nine years it's been storming Saturday mornings, pushing the mid to late A.M. boundaries, but the club of the same name is about to embark of the biggest change its history, shifting into Friday as well as Saturday, A:M going all "Ultra" on us from tonight (Fri 2nd Nov), meaning it not only makes our "Pick Of The Day" but gives us reason to "Focus Extra" on the event, all the detail a banner selection away opposite or an image click below, while we cast our own eye on this dynamic development beneath
When we look across the diverse & dynamic gay scene's across the near continent, there are a few brands that tend to stick out, many that have been pushing the boundaries for well over ten years, there's La Demence in Brussels, celebrating 23 years in business this weekend, , Muccassassina in Rome equally as established, finding itself  into its 23rd season, while the resplendent Red & Blue in Antwerp is not that far behind, cracking open the champagne on 1st December, marking its 14th anniversary, although what all these have in common is that they are the single most outstanding brands in their respective cities.. However, here in the capital, the prolific clubbing picture is somewhat more significant, as we have a whole host of brands that have notched up that double figure in business landmark, just last weekend seeing Trade celebrate its 22nd birthday, while Orange is, in just two weeks, marking its 14th, Beyond already deep into its 11th year storming the scene, all three not only iconic come legendary here in London, but are brilliant brands both known & active right around the globe. But there is a fourth, one that sits very much in the afterhours bracket like all the other three, yet just three months ahead of its 11th birthday, this club is about to embark the most dynamic & dramatic development in his history.
So which brilliant capital clubbing brand are we talking about?, well A:M of course, the club that has, singlehandedly been responsible for changing the Saturday mornings of masses of clubbers in the 10 years it has been pushing the boundaries of normality, as while the majority of men & women in the land consider heading out for the Saturday morning shop, A:M devotees week in week out trade the supermarket aisles for the dancefloor, partying deep into the sixth day of the week to the banging beats of a bevy of A:M resident stars. And during its 10 year history, we too have been found within the captivating confines of Fire on a Saturday morning, our most recent trip taking in the special guest splendours of Lottie, while many a moon ago, we would fall into A:M from our West London base with weekly regularity, that afterhours feel that we have adored since the days of Trade & then Beyond being replicated in its own wonderful way by the amazing A:M. Yet all this is set to change (or is it?) as the brand prepares itself to shift from just being a Saturday morning event to a full blown 10/12 hour happening each & every week, A:M embracing both Friday & Saturday in what the team ate calling an "Ultra" make-over come look and in doing so, introducing some exciting additions to the A:M package.
Now, before we make our own analysis & judgement on the changes afoot with A:M, perhaps its best to share what the promotions team have to say about this dramatic development in the A:M branding, they beginning by saying "…new beginnings are always something to celebrate, and with clubbing pedigree like 'A:M' it means something very exciting indeed…" the first exciting change being the incorporation of another brand into the A:M fold, the Friday night award winning club Onyx captured under this new "Ultra" umbrella, the team saying of this addition and how this new clubbing combination will look, "…bringing in a hot new line up and harnessing the strength of another Friday institution 'Onyx', A:M Ultra will revolutionise the start of the weekend with a super-size, super-production event from Friday night into the not-so-early hours of Saturday morning…". But hold it right there, as did we read this right, A:M will, in its new "Ultra" form be a "not-so-early hours of Saturday morning" club?!?! And what does this mean for this much beloved Saturday morning mash-up?, well we will tackle that shortly, while back to the team talk, as they let us in on some of the new D.J. stars of this clubbing combo, "…our headline resident is none other than superstar producer Pagano, joined by D.J.'s including Severino, Paul Heron, Ariel, Matt Bogard & D'Johnny, delivering turbocharged house to Fire's main floor. In room two it's an Onyx  takeover with the all star D.J.'s pumping out dirty pop anthems including Lady Lloyd, Adam Turner, DMS & Tasty Tim…" while there is more as "…Raul Gonzalez returns to the A:M fold bringing his stunning dance troupe and injecting some Spanish glamour to the weekend, alongside the freshest hosts and special performers…" while the team are launching a "…hot new VIP space the Skylounge, hosted by JJ Clark, offering a place to sip Champagne and oversee the dancefloor of Fire's rocking main room…" as well as promising "…regular pop up clubs, incredible drinks deals, massive smoking area, hot new décor and loads more…".
So exciting times for A:M for sure and in the hands of a man who we easily describe as THE most capable & competent club promoters on the capitals circuit, Steven Sharp, A:M in this new "Ultra" format is sure to go from strength to strength. Indeed, since taking over the brand just under a year ago, Steven has made subtle changes to A:m that has seen it rekindle the purple patch years of its earlier times, the club very much about the music, he having brought some superb special guests, Paul Harris, Smokin Jo & (of course) Lottie just three examples, while with residents such as Jamie Head, Paul Heron, David Jimenez & D'Johnny, the music is on the tougher side of house but clearly continues to hit the mark with A:M'ers far & wide. Therefore this marvellous music policy can only get even better with the introduction of stars such as Pagano & Severino, while with a totally different poptastic feel in the newly formed Onyx second space, there should genuinely be something for everyone, whether Friday frolick'ers or Saturday shimmy'ers. That said, we have to note a caution concern as, for us, A:M was always about that decadent feel of clubbing deep into Saturday morning, pushing those normality boundaries & having a resultant feel of fabulous naughtiness, while in this new format and being a "…not-so-early hours…" club, we fear that that is a real danger that A:M will lose that exciting edge and rather become a mainstream & conformist club, although flipping the analytic coin, we have to concede that in these times of austerity, the team have reacted by not quite landing the downward spiralling Onyx on its sword, but giving it a new lease of life by combining it with a brand that has been on the up & up & bucking the trend of the former.
With our analysis not yet complete, lets pause to run through the detail of this A;M "Ultra" which takes place tonight (Fri 2nd Nov) at Fire in Vauxhall, doors opening at 11 p.m. and the club running through to the advertised "Superlate" timing which we hope means the usual 11 a.m. finish but suspect sadly that it may be a little earlier. While we are told advance tickets are available via the new Orange Nation website at http://orangenation.co.uk, entry on the door is still the best way to go with A:m, especially when you pick up a flyer or ad as the team are offering free (yes FREE!) entry before midnight, while the same flyer or ad will get you discounted £6 entry before 3a.m., otherwise it £10/£12 during these times. Plus, with the A:M promotions team out in force across Soho & Vauxhall, we reckon that some special entry offers will be up for grabs, especially if the terrific Tom Fuller is masterminding the flyer team (as we are reliably informed he is tonight), while those drinks offers mentioned earlier mean it's never an expensive affair for your A:M trip, the  added bonus of hosts Hrh Minty, Danny Boyce Louise Port & JJ Clark mean you will be in heavenly & charming clubbing hands from start to finish, more info available by visiting the Orange Nation website, by hitting promoter Steve Sharp's page at http://facebook.com/steven.r.sharp.1 or by checking out the event page at http://facebook.com/events/296615937120263/. As for that analysis of ours, well while there is definitely loads of positives to draw on, the combo of Onyx into A:M one, the introduction of new resident D.J.'s as a result another, the potentially extended hours of the A:M ethos an exciting prospect, given that this new "Ultra" format has been labelled as a "Friday revolution", we fear the emphasis will be taken away from Saturday meaning that A:M is we have known & loved it will be no more, meaning the DM jury is out on this new format although the proof of the pudding will be in the eating, meaning, despite this reservation, the new look A:M receives our rapturous recommendation meaning we can simply say that to eat that prolific "Ultra" pudding you need to "Go There! Be There!" (DISCO MATT)
From A.M. to WE, Boylesque to Beyond, Onyx to Orange, plus Gravity, Later & newbie Infamous too, there is no doubt that Orange Nation is a superb Vauxhall & Southwark clubbing torre de force this "World Pride" weekend, also holding sway in Soho with an exclusive outdoor event, Disco Matt dishing up the detail of a superb sequence of showings courtesy of this capital clubbing conglomerate.
As we sit on the scene sidelines swinging in & out of our summer sabbatical, we are quite horrified by the sound bites we are seeing over what is clearly a shocking shambles of a so called World Pride event, the latest statement from Pride London which includes this  "…our sincerest apologies, Pride London deeply regrets the situation we have found ourselves in …" issued following a wave of criticism of their handling of World Pride, clear evidence that not only will this year's London Pride festival be nothing short of a flop, but when the capital sees itself in the global spotlight, it is a damning disgrace that the both committee presiding over Pride in London & the powers that be holding the purse strings, have failed the community at such a late stage. However, with no such committee & commitment problems, it comes as a huge sigh of relief that from the ashes of cancelled dance stages & arenas comes the saviour that will be Soho, Vauxhall & Shoreditch in the hands of Orange Nation, who have no less than eight clubbing parties across the latter two districts & one huge pre-party come party planned for Soho.
So putting World Pride to one side, let's take you through the whole Orange Nation offer, including that planned Soho party, first up being Gravity this Friday morning (6th Jul) which (quite tongue in cheek to Pride London) has been called "It's Definitely Happening", although we do wonder how long looking into the morning mirror that title took, although in all fairness the team do say, "…it's Pride weekend, so start as you mean to go on…", Gravity certainly the place to do that, especially if you want your weekend to start early on Friday morning, doors opening to this event at 2 a.m. & the club running to a "v late" timing. And with D.J.'s on duty including Fat Tony & Verity Mayes, plus with host JJ Clark zooming across from Room Service, no doubt with plenty of followers in his tracks, while Gravity's promoter Danny Boyce will be sure to give you the warmest of welcomes, this is the best place to be at the start of your weekend, especially if its starts on Friday. Plus, with entry on offer at just £5 before 3 a.m. with a flyer or pass, these being handed out by a bevy of boys around Soho on Thursday night, as well as being available from JJ at Room Service, while its £8 thereafter or £10 on the door, more info available at http://facebook.com/gravitythursdays.
Into Friday we find ourselves and usually it would be Onyx at Area neatly followed by A:M at Fire, although as has been the trend in recent months, when it comes to the big weekends (& this is one such weekend), the clubs combine to make one huge happening stretching close on twelve hours, an equally towering team of D.J.'s flying the respective club flags. So, kicking off at 11 p.m. & Fire playing host, this "Pride Warm Up" party sees the two club D.J. camps collide, in the Onyx corner we finding Matt Bogard & Jonny M playing upfront & energetic house with plenty of vocal intentions in the main room, while is pop & dance anthems from gender benders Tasty Tim & Lady Lloyd in the lounge, while packing a powerful punch in the A:M corner are all star residents Fat Tony D'Johnny, Jamie Head, Alan K, Paulo Moreno & David Jimenez, very much cementing the character of this amazing afterhours club which promoter Steven Sharp is always clear to stress, "…it's all about the music…". Mind you, with the amount of hosts on duty you may be forgiven for thinking otherwise, Nick Adams Byam ability assisting the delightful Chrissy Darling (could he be a pretty young thing?!?!) while A:M wise, it's the dynamic duo of Danny Boyce & Minty, Chrissy presiding over the door duty early on, while Minty takes over later. And talking of the door, entry packages are pretty reasonable, as a wee trip to http://gayguestlists.com/onyx could get you in gratis, while for others & those with a flyer it's a mere £6 before 3 a.m., rising to £8 before 5 a.m. & then £10 thereafter, while if you don't want to go foraging for a flyer, then you can rather click on http://orangenation.clubtickets.com/gb/2012-07/06/onyx-vs-a-m-fire-pride-warm-up for that £8 price tag while entry on the door is £12 after 3 a.m.
So onward to Saturday and with both the parade & the "official" World Pride after events covered in confusion, Soho will no doubt be playing host to the lion's share of the action, Orange Nation in the thick of the action, or should we say in the middle of it, having secured Comptons who will be playing host to the WE "Players" pre-party. Now, naturally we have been digging for details and with plans to have an outside stage very much in the balance, we can nevertheless confirm that, as of going to press, this pre-party will happen, whether inside or out, D.J.'s on duty confirmed as Paul Heron, Matt Bogard & Fat Tony, while if the green light for an outside stage goes ahead, then the whole Orange Nation residency team will be rolled out in back-to-back form, so Steve Pitron & Jamie Head,  Alan K & Paulo Moreno, Jonny M & The Oli, D'Johnny & David Jimenez and Verity Mayes & Bryony Masters. However, with Westminster council crying wolf on issues of policing, safety & funding, as well as having supposedly issued a licensing edict to all venues, the final decision on this outside stage will not be made until after a major meeting which takes place tomorrow, so watch this space for a "hot off the press" newsflash as the decision hits our desk. Mind you, whichever way it goes, Comptons is always the biggest & best Pride melting pot & with Orange nation plus WE Party involved, it will be even more so.
Now talking of WE, if time allows, we will be delivering a full on focus & devotion to what will undoubtedly be the biggest party of the whole Pride weekend, The Coronet in Elephant & Castle once again playing host this Saturday (7th July), while the D.J. line-up is mighty & impressive as the place, WE's very own resident roving D.J. Carlos Gallardo back to London by popular demand & sure to thrill with tons of towering tunes neatly balanced between those benchmark euro-beats & uplifting vocal injections, while it will be an all out progressive assault from our Italian stallion, Pagano, the tones turning tech when Paul Heron & D'Johnny take to the decks. But with Room Service's Kris Di Angelis & Matt Bogard going back-to-back in the second space, there will certainly be an alternative electro twisted trip to be made, Munroe Bergdorf playing host upstairs, while the main arena will be in the very capable hands both Ben Kaye & JJ Clark. So, let's rattle through the rest of the detail which goes like this, doors opening at 10 p.m. & the club running through till 6.am., advance tickets available online via http://wepartylondon.com &/or http://orangenation.clubtickets.com/gb/2012-07/07/we-party-london-we-players-pride-party, at the standard £18 price tag (yes those £10 &£15 super advance ones went really quickly), while outlets Prowler, Clone Zone, 50 & Solarstation are your Soho sources, along with Comptons & Ku-Bar, entry we believe available on the door, but expect to pay more.
But for those that may be WE'd out or are in search of something a little more intimate compared to the full on theatre size experience, the Orange Nation team have come up trumps with "Boylesque", in what has been labelled as "…the alternative pride party…" although is likely to have massive mainstream appeal, not least that international gay icon, pop star, D.J. & altogether good egg, superstar Boy George is at the centre of, not only the title of this club night, but the entertainment too. And having announced that he will be performing live for the first time in over two years, while we have been sworn to secrecy, the is one stunningly spectacular surprise up his sleeve, meaning that you will be far from disappointed if you trade your W & E for a B & G. But more than that, we are told that artists flown in especially for this event (we really cannot say, sorry) performing both D.J. sets & songs (itching to tell!!), okay just two then, Jeremy Healy & Jon Pleased, but all we will say is that it's not to be missed. So what more can we say, well apart from George & co?, well, the "alternative" burlesque (see what they did with the title?!) theme will be extenuated by a score of sexy boys & girls on stage, while the second space will be a "Fire" room showcasing some of the clubs finest D.J.'s (naturally those not on duty elsewhere!), Fat Tony (B G's best buddy), Jamie Head & Verity Mayes on decks duty, while the third room will be given away to Walt Utz & Madame Jojo's who will present a show spectacle with a line up of London's most notorious stars from the cabaret circuit. Now we really cannot say anymore (stop it!!!) apart from dipping through the detail, "Boylesque" kicking off at Fire from 11 p.m. this Saturday (7th July) & running through to a planned 6 a.m. finish, advance tickets priced at just £10 (absolute bargain!) still available at http://orangenation.clubtickets.com/gb/2012-07/07/boylesque-boy-george-s-alternative-pride-party, while you can check-in at the usual Soho outlets for handpicked passes.
Onwards we go and to Beyond and like WE, if time permits we will be devoting a special feature to it as this looks like being every bit the roadblock events that is always is come big weekends, and some we say, not least when you consider that the team have "…pulled out all the stops to bring one of the world's best D.J.'s to London…" NYC's Hector Fonseca bringing with him a resounding repertoire of remixes, no less than 5 having reached number one in the billboard charts last year alone, hence we are chomping at the bit to feature him is this special focus. But with Tel Aviv's FFF Group also jetting in their own package of players in the form of D.J. Tal Cohen & international drag performer K Long, both who featured in the FFF party at Fire last year, Beyond certainly has the global feel that that only WE Party & Hustlaball can match this weekend. Add to that London all star cast including Steve Pitron, The Sharp Boys, Hifi Sean, Fat Tony, D'Johnny & Paul Christian, together with back-to-back sets from Alan K & Paulo Moreno and Verity Mayes & Bryony Masters, so if there was ever a club that was about the music for us, then it is Beyond & not least this "World Pride" spectacular. So, skipping through the detail, it's a 3 a.m. start at Area this Sunday (8th July) with entry simply £15 in advance (the best commodore you will spend this weekend) either online at http://orangenation.clubtickets.com/gb/2012/07/08/beyond-world-pride-2012 or at those Soho outlets, while entry will be available on the door but expect to pay more & probably wait even longer, Ben Kaye & JJ Clark teaming up gain, as they did for WE, while no special Beyond would ever be the same without the tremendous Tom Fuller.
So, on the home straight (ish) and Later comes next, the team rolling out yet another fun filled frolic in the form of the now infamous "Funfair" format, the Later garden a hot bed of happy happenings with rides & games stalls, while a fortune teller will be sitting on his /her corner ready to tell you what is around your corner. Plus with the pool filled up if the weather permits & the bbq, an indelible ingredient of any Later party, stacked with sausages & brimming with burgers, that along with some other surprises in store and out will be the new clubbing in. That said, inside the musical heat will be turned right up full, resident D.J.'s Jamie Head, D'Johnny & Paul Heron cooking on tunes gas mark nine, while hostess Andrea & her boys (yes she has a bevy of them) will be causing enough madness & mayhem to make this a party to remember. And with host venue Fire's doors opening at 11.30 a.m. this Sunday (8th July), the club running through to 8 p.m., with discount wristbands/stamps available at Beyond, standard entry is available online at http://orangenation.clubtickets.com/gb/2012-07/08/later-funfair or on the door, priced at £10, we are pretty sure you will be walking away come 8 p.m. with the biggest smile on your face, candy floss round your lips & a shiny bum from all that sliding, not to mention sore feet from dancing.
Now we would normally finish with Orange (which we will), but will quickly mention new club "Infamous" which launches at Covert on Sunday night from 6 p.m. details coming your way via our extra bites post "Princely Sum of A Soiree", which paves the way for the "From Orange With Pride", the organisers saying of the Pride closing event saying "…you've had the world, now get a true taste of London & the biggest last dance of Pride 2012…" as it is sure to be with not just the "Orange Family" of D.J.'s that include The Oli, Fat Tony & the Sharp Boys, but Hifi Sean is back too, starring in Fire's main room alongside guest slot guy Paul heron (my he is a busy boy this weekend, we count five gigs at least!), while the event also boats the newly named RAW Future Heroes space with Lee Yeomans in charge of the tunes. But it's Pride and so we all know what track/record that means, "A Deeper Love" among a handful of other hits performed by special PA Elliotte Williams, very much crowning this citric colossus which kick starts at 11 p.m. on Sunday (8th July) & carries you deep into Monday morning & a date with your day off diary,  http://orangenation.clubtickets.com/gb/2012-07/08/from-orange-with-pride-london-s-biggest-pride-closing-party the place to go for advance tickets, priced at just £10, while its half that price with a flyer before 1 a.m., door hosts Chrissy Darling & Minty managing your efficient entry & them cheerful cavorting ala citric style.
So that's the Orange Nation World Pride package and what an enthrallingly extensive one it is too, we finishing by reminding you that advance tickets are very much the way (especially for WE & Beyond), Solarstation not just a superb source, but also an opportunity for you to soak up some sun, of the sun-bed variety of course, as we all want to look at our best for World Pride, a quick visit to http://solarstation.co.uk revealing all you need to know before revealing yourselves to some bronzing brightness. That just leaves us to wish you a very happy World Pride, even if the event itself looks like being a bit of a wash-out, as there is always the league of Orange Nation clubs to turn & to take to. (DISCO MATT)