Posts Tagged 'Javier Medina'
Having propelled podcasts in the primary in volume one, it's the turn of tracks in this our next music newsletter of 2013, we picking out the producers we promote right here on our website, looking through their recent productions & picking out our highlights, while podcasts get a little look in too.
After a couple of false starts towards the end of last year, we are filled with a huge sense of relief that the clouds that hung over us in 2012are lifting, along with the braking of certain shackles that were all too often dominating our lives, we very much finding ourselves back in the writing grove and feeling great for it. So while we sit on our sofa nursing our first (hopefully only) injury of 2013, the order that has seemingly returned means that we are in action stations mode to propel the prolific track producers that gain our support right here on our website. And what a spectacular six they are, all star players on the global clubbing circuit and whose tracks & productions are, in our books, right up there with the best in the business, meaning it is with complete & utter joy that we will be sharing with you, snippets of their biog's and discog's and then selecting our tip top tracks with links to official download pages & video clips. But this second volume in our 2013 music newsletter series is not entirely about the towering track producers, we finding room for a couple of podcast mentions, while also propelling a new(ish) production that we have been itching to share for a few weeks now. 
So let's get down to business and to the first of our spectacular six, a man whose work we have been following for over five years now and someone we are privileged to call a great friend, Danny Verde having exploded onto the international D.J.'ing stage in 2009 after building the solid foundation that is his track recordings, the hallowed Holab Studio turf that is his home, this marvellous Milano man having been in the music making business since 1994. His early years saw him make his mark in Italy, while in track terms, his big international break was the release of "Pushin To The Top" in 2008, this pretty much opening a floodgate to remix opportunities that have since seen him work on productions for Lady Ga-Ga, Cyndi Lauper, Kelly Rowland &, most recently, The Scissor Sisters & Mariah Carey. But setting his studio work aside for a moment, Danny's D.J.'ing strides have been pretty huge in the last three to four years, very much propelling him to the top of his game, Europe, The America's & Australasia his prolific playing field, he having cracked the US nut a couple of years ago and hasn't really looked back. And you just have to look at the schedule he is about to embark on, to see that Danny is a gig globetrotting giant, The Atlantis Cruise seeing him sail the Caribbean in just four days time, this followed by Mardi Gras in Sydney, then Moscow, Palm Springs, Bangkok, Paris & Dallas, while Mexico & Brazil are regular & rich playing fields for Mr Verde, his trips to the UK sadly pretty seldom, although we did manage to spend a wonderful short weekend with him in Brighton last September.
So to those tracks and if there was ever a production that shouts Danny Verde it is "Pushin To The Top", while his other fully fledged single "Express Yourself" has, perhaps, enjoyed much more exposure both across the worlds dancefloors and on the international radio airwaves, while a third track, our favourite of the three, "Open Your Heart" is one that has dipped under the popular radar a little, not quite emulating the success of the other two, but is an equally good example of Danny's talent for turning out  a tip top track. However, it is his remix productions that have been pushed to prominence, a veritable feast of beauties in his beats batch, many holding magical memories for us, his incredible interpretation of Blake Lewis's "Till We See The Sun" reminding us of a brilliant last trip to Berlin, while his re-work of Ellie Goulding's "Starry Eyed" is us on our Beyond spot through & through. Then there is Lady Ga-Ga's "You & I" which recalls the fabulous Friday we spent by Danny's side at Muccassassina in Rome, while his nifty work on Neon Hitch's "Fuck U Better" not only links us with racing around London's roads, but made it safely into our top 40 track chart of 2012, beating off plenty of stiff competition others in the process. However, while Danny has amassed no less than six official remixes in the last year alone, all which you can preview via https://soundcloud.com/holabstudio, some also up on his Beatport page at http://beatport.com/artist/danny-verde/70306, if we were pushed to pick a favourite of his many marvellous mixes, it probably has to be Danny's remix of the Pagano & Wayne G track "Trapped" featuring the vocals of Peyton, one which this incredible vocalist would, we expect, rank as an all-tile anthem, as we do.
To the second of our spectacular six and the superb Guy Scheiman, another prolific producer that we have befriended in recent years, just three weekends ago helping him celebrate his birthday in Paris, that same weekend witnessing a truly scintillating set of his at Scream, while the memories of the terrific time we had together at Delice Dream a couple of years ago will live with us forever. But there have been opportunities missed, Guy's part of the Hustlaball London playing package in 2011 one example, we having been laid up in hospital while just this weekend, we could have been with him in Bristol but for yet another injury. And we have to grab these chances swiftly, as his Tel Aviv base means this impressionable Israeli rarely makes trips to The U.K., while Germany, Spain & soon to be a tour of Mexico are destinations you will find the genial Guy when away from home. However, home is where Mr Scheiman is at his most productive, devoting much of his spare time to his studio sessions, while the clubbing scene in his own backyard has been familiar territory for many years, guest slots come residencies at the likes of Penguin, Supermarket, Oman 17 and Cat & Dog are all part of his playing portfolio, while his insatiable desire to carve out a career behind the decks oozes from every pour.
However, there can be no doubt that his absolute passion for amazing music runs through his veins, not a day going by without him delving deep into the bowels of Beatport & other such sources, this then flowing his creative juices &  his powerful intellect pumping, tuning him into potential mix/remix projects, one after the next. Indeed, looking through Mr Scheiman's studio work in just the last twelve months, we count a stunningly staggering twenty four track productions, a mixture of official, unofficial & bootleg releases, but a figure that is quite phenomenal when you consider Guy also holds down a full time job in sports physiotherapy. Therefore, finding a favourite is a taxing task, the choices extending to artist that include Anjulie, The Saturdays, Ciara, Ellie Goulding, Kazaky, Katy Perry, Doxi Jones, & Beyonce, while his official remix of The Scissor Sisters track "Only The Horses" probably tops this particular pile for us. But Guy also produces his own tracks too, two notable successes being "My Life" & "Ibiza Trip", both finding favour internationally, while he has charted collaborations too, most recently with performing artist & vocalist, Peyton, the result the rapturous "Reach Out" which is, even more than The Scissor Sisters snippet, knocking on our number one Guy track door. So, with so many to choose from you can see our towering task, one which we have, once again, enjoyed being engrossed in, a terrific trip you can too take by heading to https://soundcloud.com/guyscheiman, while that top of the tree track belongs to his resplendent vocal remix of Flo Ride's "Wild Ones" featuring the vivacious voice of Sia, one officially released on Atlantic Records, one which we share in full video glory beneath, while, to add it to your collection head to https://itunes.apple.com/album/wild-ones-guy-scheiman-vocal/id500366574?i=500366580&affId=1590916&ign-mpt=uo%3D5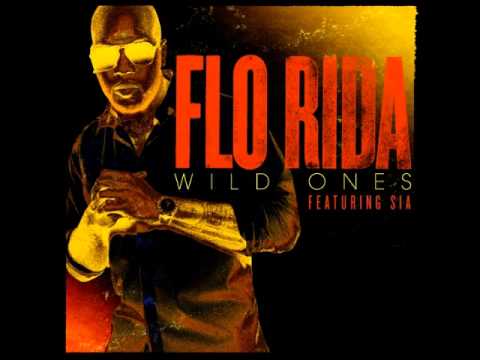 To a podcast mention now and our attempt to draw a line under 2012 once and for all has been fabulously thwarted by Brent Nicholls who has shared his picks of the year, a brilliant blend of the genres Brent lists as "…commercial tracks, dirty tunes, old school flavours, remixes, covers, pumping & jumping…" no less than 34 tracks that make this three hour compilation one that offers something for everyone and everything for someone,  download/stream options a click away at http://djbrentnicholls.com/web/2013/01/23/mmxii/.
Right back to our track producers and to  Javier Medina, the next in our spectacular six, he like the two before him, despite the distance between us, having become a close companion, over three or so years this partly due to the fact that we share a fellow friendship in Leomeo Carandang. but moreover through the support we afforded him from when we started following his music making back in 2009. And while we cannot in any way take the plaudits for propelling him into the path of Alex Erfan who brought Javier across from his Barcelona base to London to star in both As One & Lovechild parties, we reckon our music features & podcast promotions helped in some way. That said, Mr Medina up until this time had made his wonderful way around Europe & across to Australia, that on top of regular residencies back home for Dboy & Devotion. However, without question, his biggest break in a long & hard working career in music, has been his marriage with Matinee, one that now sees Mr Medina as a prominent part of a world tour team that includes Taito Tikaro & J Louis, trips to Miami, New York, across Europe and also here in London have undoubtedly increased his playing profile, we making the most of the brief catch up back in the summer. And while we will be missing out on his headlining appearance for Matinee "Pervert" this coming Saturday, as we are away in Antwerp, we have no doubt he will make his magnificent mark, his influential involvement in the brand, to our mind, having contributed to s shift in musical genre & style.
However, all that said, Javier's studio work spans his career as much and with the recent formation of Classroom Records plays a significant part in Javier's day to day life, an independent dance music label which he formed with fellow Spaniard & D.J. Jorge Soüst, both individuals sharing the ethos of the label which they describe as one born out of "…more than 10 intense years of experience behind the desks, in which we have developed our own concept about music, beyond the ideas and limitations pre-established in each moment of our  professional careers, allowing us to synchronize both biorhythms in a constantly evolutionary state…", adding of the label's aims which are to "…keep on exploring & experimenting, to show the world our own vision of the current clubbing scene…".  And since its birth in February and formal launch in May, Classroom Records has released five tracks, each with a variant of remixes, productions extending to Oscar De Gala's "Mechanish" & Marc Galindo's "Space Invaders"  while both Javier & Jorge have produced one each, "Hole In My Bed" and "Gypsy Clap" while the latest is a Sebastian Manuel & Hony Dijon recording, "The Age Of Communication" doing great guns, not least that it featured on the front page of download site Beatport's house genre section, no doubt propelling Classroom Records as a label to a wonderfully wide audience. Yet with the tracks firmly in the tech to techno bracket, with our aging tastes, they are not really our bag, while you can soak up all their splendour by heading to https://soundcloud.com/classroom-records while for our tip top Javier track we go on a nostalgic trip, finding the delightful "Nirvana Dream", a joint production with Mr Medina's & our Parisian pal, Leomeo.
Onto fabulous number four of our spectacular six and a fellow resident of Barcelona who too manages his own record label jointly with Nacho Chapado, the label in question being Guareber Recordings and the man of the moment, Ivan Gomez, a D.J./Producer of profound proficiency who has been treading the live set & studio boards for over fifteen years now, in that time amassing an array of club residencies & guest slots right across his home country & the whole continent. With appearances here in London for the huge LGDF Festival & at Beyond, memorable moments for us, Ivan follows a  feverish schedule that still sees him continue to party in Portugal, spin in Spain & impress in Italy, while continental switches also see's Mexico  a dynamic destination for him. However, hoveringly in recent years, the studio has taken up more & more of his time, Ivan's passion for production evident in the output which never fails to impress, while the Spanish spirit that is his every heart beat shows through in his music making magnificently, the genre blend come hopping that includes tech, progressive, tribal, minimal & underground, occasionally tinged with uplifting vocals, also mirroring in his live set performances. Add to all that,  when you see the vast array of artists works he has remixed & D.J.'s he has covered, Peter Rauhofer, Offer Nissim, Mike Kelly & Pagano just four examples and labels that have carried his work including Star69, Twisted USA, Matinee Recordings, & Sorry Shoes, Mr Gomez's considerable credentials cannot be denied, rather celebrated.
So to the Gomez studio of productions we go, first taking a quick look at a just one of many notable achievements, he having as recently as 2011, achieved a number one on the prestigious Billboard list in The States with his remix of Yoko Ono's "Ono Move On Fast", while heading for that outstanding output we deluded to just now, we find a Soundcloud site packed with no less than seventy two productions in the last twelve months alone, a truly phenomenal number in some ways difficult to comprehend as that means, on average, he has produced a track or podcast every five days of the year. So picking out highlights from all these is pretty mind boggling, we concentrating here in Ivan's own tracks for the first, which include "Funkagain", "Your Love", "Get Well", "The Rhythm", the interestingly titled "Cada Die At 5am", "La Musika", "Somebody 2 Love" and "2 The Sky", while "You Drive Me Crazy" definitely floats our beats boat the most. As for of the many he has remixed with Nacho Chapado (and there are a lot), Offer Nissam's "I'm In Love" is close to the top of our list, although we head slightly further back into 2012 to fall on The Free Radicals Formation, a trio that is actually Ivan, Nacho & close friend & fellow producer, Fran Ramirez, their towering track "World" without doubt top of our tree. But with so many other's to choose from, the Ivan Gomez world is your oyster at https://soundcloud.com/ivangomezmusic, while his Beatport page at http://beatport.com/artist/ivan-gomez/70053 is a great nitro for the uninitiated, we  that fave our ours, "World", in Fran Ramirez radical mix form, right here.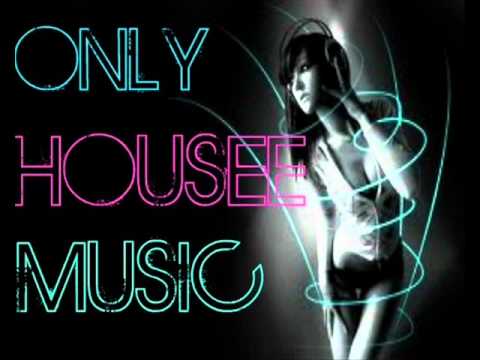 To that track mention we have be itching to share, it coming from London producer Matt Kotchi, who has worked with fellow friends & other seasoned  scene faces Rich B & Chrissy Darling, he an east end exponent, circulating clubs such as "Songs Of Praise" & "SOS", while his latest release, "Play Our Music" is the one that gets the DM mini mention, hitting on https://soundcloud.com/matt-kootchi/matt-kootchi-ft-martin-kirley serving up a short teaser, while a search on iTunes & Beatport will find official downloads via Toolroom records.
Onwards to our fantastic fifth of six producers focuses and we find Taito Tikaro occupying a spot that is richly deserved solely on the strength of the phenomenal productions that well & truly rocked our world in 2012, a string of hits that have not only, each & every one, made it into out Y.E. top 40 chart, secured ninth with "My World", this amidst one of the closest top ten's in our chart history.  However, virtually from nowhere in November came his huge & heavenly remix of DHP's "Not Alone" with studio recording partner Flavio Zarza, it claiming number one spot ahead of, what was till then, an almost certainty in Rony Seikaly's "Take Me Higher". But we digress as there has been so much more to Taito's year & indeed career, he a major torre de force in the Matinee package, probably their biggest resident D.J. in terms of stature and has played for the brand for close on ten years, not only playing a major role in this Spanish super clubs world tour, but, during the summer season, performs regularly at Amnesia in Ibiza, L 'Atlàntida in Sitges, DMIX & Le Madame, as well as all the major Matinee parties in its base in Barcelona, including the massive Circuit Festival every August. But Matinee aside, the list of clubs Taito has played reads like a who's who of clubbing, Rome's Muccassassina Haoman 17 in Tel Aviv, The Week in Brazil, Paris's  ShowCase, Space in both Ibiza & Miami, Madrid's Space of Sound  and Space both in Ibiza & Miami, while we can never really escape his Matinee connections, global destinations he has travelled & played for the brand over the years including in New York, Miami, Las Vegas, Toronto, Paris Amsterdam and, of course here in the capital, where, in the heady days of the Matinee London between 2006 &10, he starred The Collosseum & at Cable. 
But it's his studio work that we focus on here, as his production list is substantial to say the least and the labels he has recorded for just as impressive, major ones including Spinnin Records, Tommyboy, Gusto Records, Armada Music, Juicy Music & naturally Matinee Records, Taito describing his style of sound as "…hybrid, merging different styles to create a very personal overall genre, gliding across techno, electro, progressive and deep house…"this as accurate assessment as we could make, as you only have to listen to one of his tracks having read that to realise that pinpoint assessment. In terms of his discography, it's a question of where do we start?, the list considerable, Taito having worked with fellow Matinee resident J Louis on a number of mix & remix projects over the years, not least, "The Bodies Connection", the massive anthems "Shine On Me", "The Time Is Now" & "Looking For Love", while you will notice from more than a handful of his productions, that he also works closely with vocalist Vanesa Klein, who is too part of the Matinee machine, "Addicted" just massive, while for us, "My World" wins this mini competition hands down. Other huge dancefloor hits that have received the Taito mixing magic have included "Miracle Of Love" & "Show Me Love", the latter having been re-engineered for 2012/13 and is simply stunning, while more recently he has collaborated with fellow Spaniard Flavio Zarza on their track "Lift Me Up" as well as remixes of Florence & The Machine's "Spectrum" along with that number one of ours, "Not Alone". So, to pick out a favourite leaves us in a real dilemma, while you can choose your own or just soak up all of Mr Tikaro's terrific tunes by going to https://soundcloud.com/taitotikaro or checking out his Beatport page at http://www.beatport.com/artist/taito-tikaro/14553, while having landed on "Not Alone & "My World" so many times, we thought we would rather share that re-engineered 2K13 mix of "She Loves" which we adore.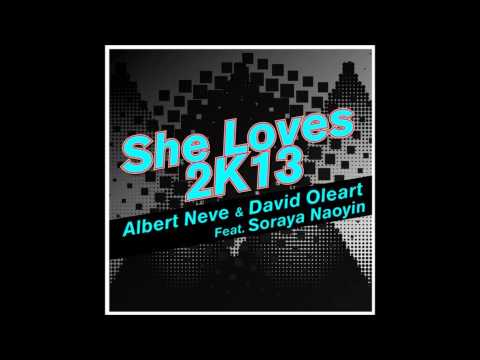 To superb number six of our spectacular six and, in reality, the word superb hardly does this Sicilian justice as the career he has carved out for himself both behind the decks and in the recording studio is nothing short of colossal and while some of our critics have questioned our occasional stance towards Francesco Pagano's style of sound, in the many years we have known this extravert individual, we have always admired his achievements and soaked up his scintilating sets, Plus simply by researching this piece on Pagano, affectionately called "The Italian Stallion", we cannot help but marvel in his music, while when you glance through the global list of clubs he has played in recent years, there is no-one we know that compares, huge guest appearance highlights surely Alegria in New York, Miami's White Party and Winter Party Festival, White Party Palm Springs, The Week in Sao Paulo, Living in Mexico City, Arq in Sydney, Circuit Festival in Barcelona, Space Of Sound and WE Party in Madrid, Space and Privilege in Ibiza. But we could go on & on really, not one corner of the globe untouched, while regular roving residencies in Europe include La Demence in Brussels, Rapido in Amsterdam, GMF in Berlin & Scream in Paris, while with Francesco considering himself as a proud Londoner, we would venture to suggest that is heart remains here. With the likes of Trade, Beyond, Matinee, SuperMartXe, A:M and even Onyx all part of his playing portfolio & magical memory moments for us, we also recollect with real fondness those heady days of Barcode Vauxhall, when he pumped & packed out the place with his phenomenal progressive performances. Plus with recent appearances for Deelooded & Room Service combined with his own club night Deviate, it seems that Pagano's roots remain here in the capital, even if he lives out of a travelling suitcase more often than not.
However studio productions are equally as impressive, in some ways more, as not only has he mixed & remixed for music industry a-list of artists, but he records his own tracks, occasional puts them into compilations that are of very much in the true sense of the word and he even has his own record label, Deviate (hence the club night of the same name). So what of those music industry stars, well Pagano's remixes & collaborations include The Scissor Sisters, Freemasons, De'lacy, Robin S, Kathy Brown, Peyton, Lisa Millet, & Billie Ray Martin, while he has also worked with fellow producers including Chus & Ceballos, Ralphi Rosario, Wayne G & Stewart Who?, labels supporting the long list of Pagano productions stretching to Stereo Productions, Nervous Records, MN2S, S2G Productions and biggies Kult Records & Universal. Add to that support for his recordings from  industry heavyweights Carl Cox, Paul Van Dyk, Bob Sinclair, Fergie, Cevin Fisher, Danny Rampling, & Quentin Harris, early productions including "The Ride", "Lessons In Love", Rocking Beat" & "My Religion", more recently his notable track achievements include "Trapped", "Kissing The Wookie", "Hispanicity", "Perfect World", "Loca" "The Reflex" &, "That Disco Fever", while we simply love his track "My Name Is Pussy Galore", a 007 sampler that never fails to make us smile. And as a measure of his success, not only have many of these original productions hit top ten slots of the official dance charts in the UK, USA, Germany & Italy but his latest mixed compilations "Digital Generation Vol. 2″ and "Trade – The Dark Side" have both reached the number one spot on the sales chart of Beatport, this the best source for his music, a click on http://beatport.com/artist/pagano/18177/ revealing all, while we leave you in the "Perfect World" of Pagano, this Ralphi Rosari remix right up there as our Francesco fave.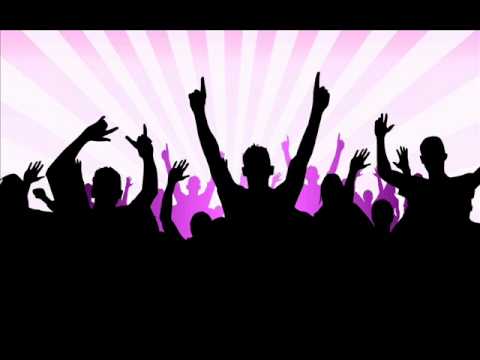 So, while our last mention was planned as a podcast propulsion, after that Fran finish, it seems right and proper that we wrap up this newsletter now, the proof of the pudding that this spectacular six of ours fully deserve that support we give right here, while for us, they are the cream of the track production crop. So, here's to Danny, Guy, Javier, Ivan, Taito & Francesco, may you all continue to wrap us in rapture with your records and continue to prove that "Music Is The Answer! (DISCO MATT)
After a break of just over five months, Matinee makes its mark on the capitals clubbing circuit once again with its "Pervert – The Beauty Of Darkness" themed event, a host of stars from the international scene landing on London as the brand prepares to storm into 2013, bigger & better than before, we delving into the detail, propelling the P.R. & giving our preview position on this potentially prolific party.
Like shopping in the supermarket which is brimming with brands covering every kind of foodstuff, the capitals clubbing circuit has its own bounty to boast, the list of clubs both past & present engulfing and extensive, whether north, south, east, west or central, while we could name enough to cram full a catalogue. Yet, like the cream in a traditional bottle of milk, there are certain clubs & brands that float to the top, past parties in this bracket including Crash, Action, Factor 25 & DTPM, while ones that are still surviving or relatively new to the circuit, extending to cream of the crop clubs Beyond,  Orange, Room Service & WAR. However, what all these examples have in common, is that they are what we would call, home-grown brands, ones born in London and very much about London, while in the case of Beyond and (to a lesser degree) Room Service, they have made an impact internationally, although when we look to the so called cream of the clubbing block, there are a handful of international clubs that have made their mark on the capital, SuperMartXe was one, while its stunning successor, WE Party, is a prolific other, the Spanish more than any other of our continental cousins, having viewed London as a rich playing field for their forays. But wait a moment we hear you cry, there is one name missing from that list, a Spanish super club that has been cutting a stride right across the world for the combined amount of years of its compatriots and was part of the first wave of what was affectionately called the Spanish Armada invasion of London.
Naturally we are talking about Matinee, the brilliant brand that has been spreading its rays of sunshine on the global clubbing scene for well over ten years from its base in Barcelona, touching virtually every continent with its captivating club events, while it is the driving force behind the now colossal Circuit Festival which takes place each August. And, during its time, Matinee has attracted the crème of the Spanish D.J./Producer crop, names such as Taito Tikaro, G Martin, J Louis,  Jordi Lights & Hugo Sanchez, some of which have since switched ship, while Mr Tikaro remains, without doubt, the brands biggest star, headlining scores of events both home & abroad, his name inextricably linked with the now famous La-Leche parties, not least in Paris, where he will star in the first 2013 outing on Easter Sunday. But the names connected with Matinee also extend to vocal divas, Rebeka Brown & Vanessa Klein two of the biggest and who have recording scores of tracks, many with the aforementioned D.J.'s/Producers, while also starring in Matinee shows across the length & breadth of the brands significant schedule. Indeed, Matinee continues to move with the times & the trends, having recently propelled a D.J./Producer whose music genre would not normally be associated with the style of this super club, yet he is firmly in the Matinee World Tour spotlight and will be next Saturday when this brilliant brand lands on London for its "Pervert" party.
But before we focus on this latest frolic, let's take a whistle-stop tour of our own, through Matinee's history of compelling clubbers on the capitals circuit, 2006 the first time it landed on London's scene shores, dazzling us & a roadblock turnout with an absolutely pulsating party at Area in Vauxhall, a short sequence from this brilliant base following. However, the then promoter, Oliver Mohns along with his artistic director, Logan Schmitz, saw an opportunity to massively increase the staging & spectacle of this Spanish super club in London, a switch from Saturday to Sunday and across to Fabric in Farringdon producing some of the most eye catching & iconic parties in its time, "Knockout" particularly memorable, not least for the massive boxing ring imported & taking centre stage (literally) on the main dancefloor. That said, the Sunday winds soon stalled in Matinee's sails, meaning it was all change again, a move back to what would prove at the lion's den for this dance delectation, Vauxhall, plus a second switch of days back to Saturday's, pitting it against The Orange Group, which would ultimately prove its demise. The Colloseum nevertheless scored a string of successes for Oliver, while a split from his co-promoter Logan Schmitz saw SuperMartXe enter the fray, which, coupled with extended Beyond parties & other Orange Group offerings, would knock Matinee right off its popularity perch, even a move to the hi-tech venue, Cable in London Bridge only serving to sink a further nail into its coffin.
Then the final straw that broke the Oliver Mohns back, was the announcement on NYD 2010 that Matinee had decided to award the London franchise to Logan, although the euphoria the man of the moment Mr Schmitz was soaked in would be short lived, as six months on the scene is a long time & the winds of change saw The Orange Group deal further fateful blows to Matinee meaning that by 2011, it had retreated its armada away from London's shores. So, isn't it interesting and ironic that the very same group that seemingly masterminded its demise, announced early in 2012 that Matinee would return to London under their steership, one that received a mixed reaction at best, while some like us, looked on the Spanish brands decisions as nothing short of suspicious, although we were hearted by the possible prospect that Matinee would return to its original host home, the amazing Area. But that pie in the sky dream of ours was short lived , as the first foray would be at Fire, one we opted out of, reports coming in the venue was just not right for Matinee, the shows for which it is renowned, a shadow of their former self. So, given this, we decided to brave the second 2012 showing, the saving grace of this gathering being a scintillating set from Steve Pitron, the impropriator that was Fire playing out before our very eyes. Yet while Matinee went on to score more successes both at Brixton Electric & at Fire, it would be the Matinee vs. Beyond 12 hour extravaganza at Area in the summer that would re-engage us, our Barca buddy Javier Medina showing a superb set hand, but Mr Pitron yet again stealing the show, Matinee finishing its 2012 tour on London on a real high with the gigantic "Ghetto" gathering, also linking in with Beyond at Area.
So, given our remarks about the marriage of Matinee with the venue that is Fire, it will come as no surprise that we are depressingly disappointed with the decision to house the first foray of 2013 in this arched arena, the ceiling height just one of many restrictions that, in our view, make Fire a small size glove that simply doesn't fit the massive Matinee hand. That said, with the brand having decided to go "…dark & dirty…" (the London promotions teams words not ours), maybe Fire does fit Matinee like a glove, this meant in a positive way given the theme of the party, the dark & secluded spaces of the venue perfect for the portrayal of this "Pervert – The Beauty Of Darkness" event. Indeed, delving deep into the promotional team PR, these snippets suggest that the Matinee magic may well manifest itself magnificently, not least that their plans ask us to "…get dark & dirty with the planet's biggest gay clubbing brand, as it gets bigger and better for 2013 with spectacular new themes and world class production direct from Spain…", adding "…we are set to transform the main room with never-before-seen effects on a specially installed stage, Matinee Spain & Elektra Paris create 'The Beauty of Darkness' with a stage performance of your wildest dreams, packed full of the hottest perverted dancers…". And all this is possibly plausible given the fact that the marvellous Mauricio Ortiz is back at the helm of the Matinee London team, this capable chap having been the right hand man to Logan Schmitz during those spectacular SuperMartXe seasons, who has steered a successful string of CasaLatina parties and was a breath of fresh air to Beyond recently too. So, we have every confidence that he will deliver on those PR proposals for "Pervert", the P.A. addition of Vanesa Klein to proceedings adding foundation to our faith in this foray, despite that niggling doubt in our minds over Fire, Matinee Spain nevertheless weighing in wonderfully with this dynamic diva, whose vocals helped Taito Tikaro's towering track, "My World" storm into our top ten chart of 2012
That neatly moves onto our delving deep into the dark that is the D.J. line-up, we once again dejected that Taito Tikaro will not be making a trip to London to represent the brand, this despite appearances at virtually every other destination in the Matinee World Tour, while being a major feature of parties in the clubs home country. However, we are graciously gratified that Javier Medina will be the one flying the Matinee Spain flag at "Pervert", although this is one of a number of indications that the music policy of the London incarnation is very much more tribal & tech than uplifting, vocal  & euphoric. Indeed, with our Italian stallion Pagano a late entry into the line-up, along with London stars that include Lee Yeomans, Massimo Paramour & D'Johnny, for those of you familiar with their musical genre styles, the words uplifting & vocal hardly come into their playlist equation, the saving grace on this occasion not Steve Pitron, but Pier Morrocco, who we hope will feature in the main room rather than mirrorarch proceedings. Yet, we are ever hopeful that selections come close to the wonderful "Perfect World", Pagano's track neatly remixed here by Ralphi Rosario, although we suspect Javier Medina's remix, featured in the video a little later, will be closer to the mark.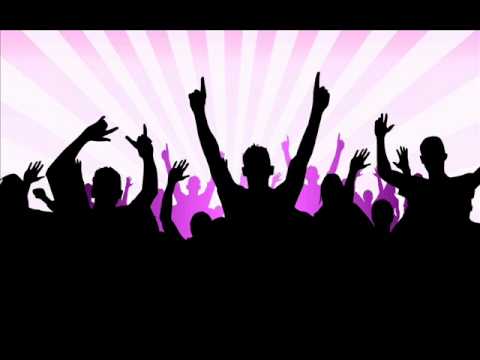 So why are we casting doubt over the shift in music policy?, well while we have to acknowledge that Europe has turned more tribal, our love for Matinee has always been manifested in the uplifting, vocal & euphoric sounds it was always well known for, while a trip to http://orangenation.podomatic.com/entry/index/2013-01-10T04_42_31-08_00 will give you a flavour of what we are talking about and what to expect at "Pervert" next Saturday, perhaps a soundtrack that suits the dark & dirty direction the brand is digging itself into. However, more light relief will surely come in the form of Doug Silva & Fabio Luigi, who will be masterminding the music in Fire's little lounge space, a room that, hands down does it the most for us and by a country mile, even over our spot next to the D.J. booth in the mirorarch.
Now, with just over a week to go, it seems appropriate to move to the event detail, Matinee "Pervert" taking place next Saturday (2nd February) at Fire in Vauxhall,  advance tickets very much the way to go, as we expect this to be a roadblock rendition, that on top of being the first full-on foray at Fire since Orange on NYD. But if you are thinking early birds, then think again, as this £10 offer expired last Friday, although fear not, as £15 advance ones are still very much up for grabs by  heading to Soho outlets Prowler, Clone Zone (both shops), Fifty Dean, Ku-Bar (Frith & Lisle St's) and Rupert St, as well as at all Orange Nation events between now & then (just ask at the bar). But if you prefer the convenience of going online, then head to http://orangenation.co.uk/events/matinee-pervert/ and click on the "buy tickets" option, while should you wish to pay on the door, then be warned to expect to pay more. Then, for those of you that really want to indulge, why not go the whole hog and book a VIP table, the deals as follows; from £250 for 5-7 people (including entry – one bottle of spirit, one bottle of bubbly, cake, balloons, VIP area overseeing the main floor & queue jump), or from £375 for 8-10 people (including entry- 2 bottles of spirit, one bottle of bubbly, cake, balloons, VIP area overseeing the main floor & queue jump), enquires to be directed to 02078206752 or 07789996378 where further details including the minimum 25% deposit will be advised. Plus, with hosts JJ Clark & Alfonso Cinique looking after your every whim, there is much to marvel at with this Matinee meet, not least that we know the team a truly excited to have a massive Saturday party in Fire's main room, mirrorarch and lounge, more detail up on the events page at http://facebook.com/events/122467604587638/, while this is a flavour of what to expect from "Pervert" next Saturday, of course overlooking the shots used from the vs. Beyond bash at Area!!!!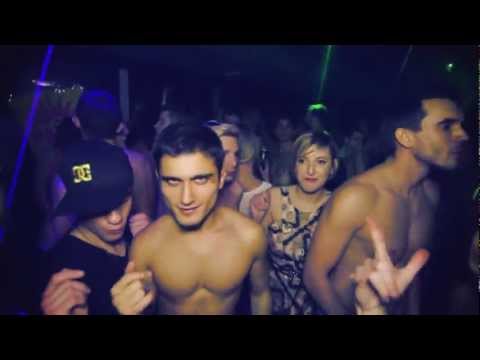 So, does Matinee get our thumbs up, well in some ways yes, others no, so perhaps a horizontal thumb rather than a vertical one, although we are certain sure it will be a stunning success, we sadly unable to attend as prior commitments will find us partying with Propaganda at Red & Blue in Antwerp. However, as this Matinee "Pervert" is sure to be one of THE places to be & be seen on the scene next Saturday, we reckon that you should more than consider to "Go There! Be There! (DISCO MATT)
We may have been dazzled by the 2012 Olympics opening ceremony, but what is making us truly excited is the much prized Beyond membership key fob that will be handed out during the massive 12 hour "Summer Blowout" event which takes place tonight/tomorrow morning, DM delving into the detail of this & some last minute news of THE happening of the weekend.
The 2012 Olympics may have Danny Boyle creating all the spectacle & drama, but as our favourite club brand & awesome afterhours enters a new era on this Olympic weekend, it is new promoter Ben Kaye that is pressing all our excitement buttons, as not only is he taking the helm at a pivotal moment, joining two blockbusters brands together for a one-off outing, but he is launching (or should we say re-launching) the much prized & sought after Beyond membership, this time coming our way by a very smart little key fob.  But while this is much cause for excitement (more info on that shortly), there is much more to tempt you into Area's doors  tonight/tomorrow morning, not least an all-star cast of D.J.'s from both the Beyond & the Matinee camps, the latter flying in their latest star turn, Javier Medina, while there are some real back-to-back set treats in store.
So, we propelled all the P.R. in our post "Brand Match Magnificence" (check it out at http://discomatt.com/web/?p=5636) but as we missed out on devoting a full focus to the vent, we will take you through some of the highlights of this masterful meet & then run back through that all important detail. But naturally we have to start with the wonderful news that Beyond has a new promoter in the form of one Ben Kaye and a better choice the Orange Nation top brass couldn't have made, as Ben brings with him a wealth of talent, experience & contacts from his clubbing exploits both here in the capital & across the globe. Indeed, Ben is kind of a global guy in terms of some of the brands he has been connected with, not least the massive Spanish sensation that is WE Party, Ben having been heavily involved with events both here in London & in Madrid, while he has also been hopping around the world with WE head cheese Victor Pallas & his team on what seems a never-ending & enthralling "On Tour" series of meets.
However, back here in London, Ben has also been connected & involved in the biggest charity clubbing event on the calendar, The Wig Party, an annual party that has grown in stature & status each year in the last five, now attracting scores of A list celebrities as well as expanding the offer into a second outing, Match seeing "The Masked Ball" launch to amazing accolade, Ben at the centre of it all & contributing considerably. So, he brings to Beyond all this experience as well as a catalogue full of contacts, his face one of the more familiar on the capitals clubbing circuit and, as a result should prove an accomplished asset to this awesome afterhours which is very much on the up & up. And, as a first feather in his cap, Ben finds himself promoting & re-launching that membership we mentioned earlier, a pass that has plenty of benefits, not least fast track entry, preferential coatcheck facilities & access to the two VIP balconies, the new one at the front of Area's main room very impressive indeed, so, this much sought after membership key fob being a major reason why an early arrival at tonight's event is advisable.
However, there are plenty of other reasons to make a date with this "Summer Blowout" event, not least the enormous D.J. line-up, the promotions team patching together players from both brands, although, unsurprisingly, there is a considerable weighting towards Beyond, perhaps reflective of the fact that is it's this brilliant brands backyard that is hosting the joint event. That said, Matinee get more than a look in as inbound to London especially for this party is our Barca boy, Javier Medina, a terrific talent who's musical genre origins lean towards tribal & tech, although, having represented Matinee across Europe & in the US over the last twelve months, has evolved his sound to include more vocal infusions in his performances, while staying true to his roots. And having commissioned a special podcast to celebrate his inaugural for Matinee (& Beyond of course) here in London, it is clear that those tribal roots come through from the off, while the in & out injections of vocals keeps the Matinee style of sound honest enough to indicate that Javier will find favour with the "Summer Blowout" main room of revellers, his compilation well worth a listen &/or download by going to http://orangenation.podomatic.com/entry/2012-07-19T03_57_39-07_00.
But in true Beyond style, there will be three rooms of sound and that all-star cast of residents deployed in familiar format, so The Chapel space sporting the likes of David Jimenez, Paul Christian, & D'Johnny, while The Terrace room boasts Jonny M, Rob Sykes & two of the special back-to-back set performers, lovely lady's Verity Mayes & Bryony Masters mixing up plenty of tech & tribal, while the more upfront & euphoric house sounds that The Sharp Boys have in their armoury will surely be one of the highlight performances not to be missed here. However, all eyes will be on the main room for the meaty part of this meet, Javier set to star between 5 & 7 a.m., following on from the first back-to-back D.J. performance from Alan K & Paulo Moreno, while for us it is the headline set from 7 till 10 a.m. that is exciting us the most, as the recently formed duo team of Steve Pitron & Jamie Head come together again to surely lift the roof off this "Summer Blowout" bash, Mr Pitron ready & waiting to storm the show with a score or more of sounds, many lifted from his recently released double podcast production "Summer 2012", both essential additions to your compilation collection by going to http://stevepitronsessions.podomatic.com. And while the exact line-up & timings have not been confirmed, we reckon that Fat Tony will round of the main room action from 10 till midday tomorrow morning, meaning a music fest to match the might of Matinee & Beyond combined.
So let's recap on some of the detail we propelled in our picks post earlier this week, this Beyond vs. Matinee "Summer Blowout" event now less than eight hours away, host venue Area's doors opening at midnight tonight (Sat 28th July) and the event running the full twelve hours to midday tomorrow (Sun 29th July), advance tickets still surely the way to go and available online via http://orangenation.co.uk or at the usual Soho outlets, Prowler, Clone Zone & 50, as well as bars Comptons & Ku, priced at £10 (booking fees apply), while discounted entry is also still available by application to http://tinyurl.com/beyondmatinee. However, if you want to risk entry on the door, then do so at your peril & expect to pay much more, this surely becoming another roadblock event, particularly as other events spill out at that rubicon time of between 4 & 7 a.m. and dare we again remind you to keep your eyes out for those much prized beyond membership's it sure to be a key fob frenzy for new promoter Ben Kaye to manage as word spreads round the club as to who has managed to land this much prized possession. Naturally we will be in the thick of the action, nibble size tweeting from our usual spot, all the action available by going to http://twitter.com/discomatt, so if you see us, do come say hi, but make sure you make a date with Beyond vs. Matinee & in so doing, "Go There! Be There! (DISCO MATT)
We may have missed out this morning, but we couldn't resist landing on Beyond for our "Pick of The Day" today (Sun 22nd July), as we look forward to the huge Beyond vs. Matinee party next Sunday, all the detail a banner selection away opposite or an image click below, while we propel the promoters PR beneath, all this in advance of DM's full-on Weekend Focus due out shortly.
In a revision to our usual format, we have decided to devote our "Pick of The Day" choices from Sunday's through Tuesday's each week to events upcoming, landing our first pick on what looks like being a massive summer smash as brilliant brands Beyond & Matinee join formidable forces this coming Saturday/Sunday for a twelve hour spectacular. And while we will be devoting a full-on Weekend Focus in the next couple of day, we couldn't resist sharing the organisers PR along with some exciting news about a new promoter for our favourite afterhours.  
Current Beyond promoter & director of events at Orange Nation, Jonny Marsh, say's of this event….
We're very excited to announce a brand new collaboration featuring two of the biggest gay brands in the world – Beyond & Matinee.
Taking place on Saturday 28th July, this event will showcase the best of London and international DJs, with incredible production and dance shows.
Plus we are pleased to announce a new promoter for Beyond, as Ben Kaye takes the helm from this week onwards, bringing fresh ideas and concepts into the fold
And this is the P.R. release from the event's organisers, Orange Nation….
BEYOND VS MATINEE LONDON: THE SUMMER BLOWOUT
Saturday night / Sunday morning 28th July 12 Midnight – super late @ Area
When two heavyweights collide, things are changed for ever. And so when the world's number 1 afterhours and UK's undisputed king of the gay scene goes head to head with probably the biggest gay super-brand in the world, the result will be nothing short of spectacular
Taking place at London's cutting edge Area nightclub in Vauxhall, the original home of Matinee London, 'Beyond vs Matinee: The Summer Blowout' is a supersized, super-production, super party, with an incredible line up of international and London DJs rocking out across three pumping arenas of mind blowing lighting and lasers.
Special guest DJ from the Matinee Group is JAVIER MEDINA – the newest addition the roster, Javier is the busiest of all the Matinee all-star DJs, travelling the world and spinning at the world' best clubs.
Joining him on the decks are DJs including Steve Pitron, Jamie Head, The Sharp Boys, Alan K , Fat Tony, Rob Sykes, D'Johnny, Paul Christian, David Jimenez, Paulo Moreno, Verity Mayes, Bryony Masters, plus more to be announced!
Plus, with two brand new VIP spaces at Area, the Beyond Crew will be offering out free Beyond membership key fobs giving exclusive access to the private spaces, including VIP toilets and bar, to the first 500 clubbers through the doors. So hurry on down as this is a one off special deal.
Orange Nation and all the Beyond Team are pleased to announce that they are now working with Ben Kaye as their new promoter. With a wealth of experience from his involvement WE Party in Madrid & London, as well as with the massive WIG Party, Ben is coming on board to help freshen up the brand, combining his own concepts & ideas with the existing Beyond magic and hopes to re-enforce the Beyond brand not only here in the UK but all over the world.
The 29th July sees the start of a new era at the club – so there are exciting times ahead. So be part of the start of something new.
Admission – Exclusive FREE ENTRY offer 12 midnight-1am with flyer, ad or online guestlist, otherwise £10 advance tickets from http://orangenation.co.uk &/or the usual outlets, while it's more on the door, but for more!
Schools are out, Easter looms, a new era dawns and spring is definitely in the air in Disco Matt land as he draws a line under the stormy seas that marred his stepping out on the scene during January, February & March, taking a brief look back but a more significant stare forward of what's to come for an April awash with activity.
If we had thought that 2011 was a rocky road & rollercoaster ride of a year, while 2012 got off to the best possible start we could have imagined, the year soon went seriously downhill, paling the previous year's down's in comparison, a whole host of superb soiree's, prolific parties & magnificent meets passing us by while we continued to come to terms with intense personal & family issues affecting our enthusiasm & ability to step out significantly on the scene. But with a steadfast step in our stride along our determination to draw a line under the last three months, what better way to start than to highlight & then put to bed our relative anonymity in January, February & March and then look forward to an April awash with activity, so, not so much a monthly message, more a quarterly catch-up, a midterm report if you like,  driving home the "Must Try Harder" theme.
REVIEWS – Given that this is an acclimation of our activity, it has come as quite a shock that, as we look back over what had always been our core writing & publications, our reviews, we can only muster a total of five in the last three months, perhaps Beyond & WE from NYD being two highlights, although it is the former's February foray that we lay our highlight hat on here, this exceptional event without doubt the most emotionally enthralling yet. But with no less than six reviews in the catch-up tank, while we may have missed out on the likes of Matinee "The Return", we were there for the follow up, added to which we have reflections on Beyond at Fire, & a bunch of Profile & Lo-Profile outings to accentuate, that on top of seeing our beloved Area re-open just two days ago for Onyx "The New Era", not to mention seven sorties over Easter that should see our review count quadruple just two weeks into April.
http://discomatt.com/web/2012/02/reviews-shell-shocking-steve-stunner-beyond-early-disco-doors-sunday-19th-february-full-size-review/
PREVIEWS – With absolutely diddly squat to look back on, it's best we simply look forward, the first feature planned is a preview look at new club "Covert" which is just weeks away from making a significant splash on the scene. Over & above that, we will be casting our forward thinking minds towards the return of Delooded, as well as a special preview look at international festival Delice Dream.
RECOMMENDS – While we made every effort to get our weekly newsletters back on stream, the plan to split our "Best Bites" & "Short Shouts" bearing a little fruit, the result was an all too erratic service which we intend to put right from April onwards, while our Weekend Focus features fared a little better, coverage extending to Matinee, Beyond, Trade, Casa Latina, WE Party, Room Service & Gigolo, perhaps our highlight pick being the feature we commissioned on "The Masked Ball", although this one of many events we recommended but failed to review. So, having taken over in the quantity stakes as our most extensive activity area, it seems this part of our publications can only go from strength to strength in April, starting with a flood of Best & Extra Bites, Focuses & Short Shouts for Easter alone, while we are committed to those weekly newsletters in their split format.
http://discomatt.com/web/2012/03/recommends-dancing-in-disguise-the-wig-party-masked-ball-sunday-18th-march-weekend-focus-special/.
REPORTS – Like the majority of our activity, our reporting suffered a significant slide during January, February & March, although we did manage to ruffle a few scene promoter & club feathers when we looked at the suspension of "SuperSocial", as well as what we saw as the uncomfortable bedfellow bringing together of Trade & Beyond for Ultimate, although we headed for calmer & less controversial waters when we looked at Room Service & the Boyz Awards. However, it is that "SuperSocial" post that is our highlight pick here, while as April opens out, we already have two special reports planned, the first, "I Would Like To Thank" looking at those Boyz awards results, along with analysing other scene awards such as Attitude & SeenQueen and giving our take on the winners & the losers in it all, while with the sad & shocking news of the untimely & premature passing away of the true gentle giant of the club promoting scene, we will be paying special tribute to the late great Steve Elliot.
http://discomatt.com/web/2012/02/reports-superseding-soiree-suspended-supersocial-tuesday-14th-february-newsflash-extra/
MUSIC – Much of our, it has to be said, limited activity was concentrated early on to looking back into 2011, as we picked out our top tracks, podcasts & sets in our most comprehensive Y.E. music review to date, a three part epic entitled "The Best Year Yet", while there is no doubt that our new year has very much been dominated by one particular D.J./Producer, we devoting a special feature to the release of Steve Pitron's prolific podcast "Jan 2012 Session", this feature being our highlight pick here. However, with steadfast plans to get our music newsletters back on track stumbling a little, we can only boast one in the period, although our "Premier & Protégé Player Productions" first volume has paved the way for a series that will continue for the rest of 2012, side by side with our other series "Allsorts In the Mix", the first of which will be out this week.
http://discomatt.com/web/2012/01/music-phenomenal-podcast-production-steve-pitron-jan-2012-session-wednesday-18th-january-music-is-the-answer-special-feature/
D.J.'s – Falling woefully short of expectations here, the "Must Try Harder" theme of this message rings ever so true for our D.J. devotions and so we aim to put the metal to the peddle in a big way during April with the return of our weekly focuses, planned inclusions being Guy Scheiman, Zach Burns, Elof De Neve & Paulo Moreno, while special features on Javier Medina, Brent Nicholls, The Oli & Gonzalo Rivas are also chalked for April. However, one chap that did get our focussed attention was Marco Gee & it is his that is our highlight pick here.
http://discomatt.com/web/2012/01/d-j-smusic-marvellous-milano-man-marco-gee-d-j-focus-sunday-29th-january/
DOES… & DISCO MATTERS – Two other sections of our website, like Previews, that saw no activity during the first three months, although we will be starting our spring season as we mean to go on, planning one "Does…" & one "Disco Matters" feature a month, the former likely to be on Paris, as we are right now planning a weekend trip for the end of April so will be digging into our archives to post our feature from last February, while with the launch of new club  Covert, just weeks away, we will be commissioning a special feature on this new & smart addition to the scene, which will include an exclusive interview with the clubs manager, Tom Fuller.
COMING UP – Naturally we have set the benchmark quite high for April, but with that spring back in our step, plus with plans to devote a whole day a month on top of our weekend work to our writing, we are determined to keep track of our timetable. And with the focus now clearly on the upcoming Easter weekend, watch this space for our special feature on "The Big Easter Ticket Trio", as well as Extra Bites Special combining alternative antics Discotec, Fiction & Dish, that on top of the return of our two part recommends newsletter, "Best Bites" & "Short Shouts". Plus with a weekend full of activity, there will be reviews a-plenty, with much of that music activity we promised, slotting in as well.
KEEP UP – One part of our activity that has literally soared both in substance & popularity are our infamous "Nibble Size Tweets" which now not only just extend to those events we are reviewing, but to ALL our steps out on the scene. And with our following gaining momentum with every turning week, our tweets are one of the best ways to keep up with our activity, which you can follow at http://twitter.com/discomatt. Twitter aside, we continue to use Facebook as a major broadcast medium, the changes to FB causing a few hiccups during February & March, although with timeline now bedded in on both our profile & our page, plus Disco Matt's group restored, there are three additional gateways to keep up with our activity, so please check out our group at http://facebook.com/groups/discomatt/, press the "like" button at http://facebook.com/pages/Disco-Matt/112730602119746, or simply follow our profile at http://facebook.com/discomattlondon, while please feel free to post/plaster our walls with your podcast links, event details or even comments on our tweets, reviews, reports & recommendations. Plus, don't forget that you can keep track of us via your smartphone, by simply bookmarking http://discomatt.com  & benefit from both an iPhone & android friendly layout. 
CONTACT US – Very simply, just drop us an e-mail at matt@discomatt.com , or fill in a contact form which you can find at the bottom of our website, a hint of which can be found in the main body of our website. That aside, you can send us a message via Facebook, or even more simply, just plaster our walls or send us a tweet.
SUPPORTING THE SCENE – Having established the "Supporting" section as an integral part of our website last summer, we have slowly increased capacity to include well over twenty promotional banners covering clubs, events, businesses & music producers in London & internationally. In addition we recently introduced a "Best Bite Choices" interactive section, along with "Pick Of The Day" & "Podcast of The Week" banner sections, these also being promoted via our Facebook Page & our Tumblr site (http://tumblr.com/blog/discomatt), this part of our activity having proven most effective in keeping you updated with the best places to be & be seen on the scene, links to websites, event & ticket pages complimenting the visual images. And with these continuing to be updated daily with broadcasts going up on Facebook once or twice a week, we now consider these promotional banners as a cornerstone of our activity and are grateful to support a wide range of clubs, events & businesses, so if you are a club promoter or event organiser & fancy having your club or event promoted, then just drop us a line at matt@discomatt.com including the relevant artwork and we will do our best to include you.
DISCO DIARY DATES – With Easter very much dominating our immediate diary, we have already committed to a number of events this coming weekend, including "High Society" on Thurs (5th Apr), A:M "Easter Headliners" on Saturday morning (7th Apr), and then a fifteen hour marathon on Sunday/Monday, which begins with Beyond and then encompasses Later,  WE "Fluro", Dish, As One & Orange, while we will be making every effort to pop into Discotec & Fiction too, so it certainly looks like we will be spreading ourselves pretty thin which will no doubt produce a plethora of "Bite Size" rather than "Full Size" reviews. As for the rest of April, well we will be making successive trips to Gigolo & Room Service, as well as aiming to fit in a visit to East Bloc so as to fly the Shoreditch scene flag as well as the Soho & Vauxhall ones.
Well that's about it for this midterm report and with the line now very much firmly drawn under the first three months of 2012, we can look forward to the new era in Disco Matt land awash with activity throughout April, meaning spring has definitely sprung in our world,  even if there is snow on the way for the UK. (DISCO MATT)

Regardless of  the topsy turvy times & the rollercoaster ride twists & turns that have become part & parcel of our lives lately,  being charmed by a creative compilation, passionate about a prolific podcast & titillated by a terrific tune means that music always seems to be the answer. And in finding that answer to our problems, Disco Matt is once again ready to extend his enthusiasm for the art of music making & music makers with the return of his regular features, focuses & newsletters, this report hinting towards a mass of activity to come.
There was a time not too far into the distant past  when not one Saturday would go by without a music feature or focus of some sort making it to our former  BlogSpot page or subsequent website section, although we would be the first to admit that our attention has been somewhat diverted by non Disco Matt duties & devotions recently, while we are somewhat shocked just how derelict & devoid have been our dedications to D.J,'s & producers that were once a weekly norm. Indeed, having looked back through our archives, we cannot quite believe it was September since we posted our last music newsletter, while to be fair to our activity, we did share a string of track selections that made for our top 40 of 2011 in the last forty days of the year, following that with our most comprehensive & three part review of "The Podcasts", "The Sets" & "The Tracks" that made 2011 our best music year yet.
However, having hardly given that claim justice by our infrequent features & focuses, we are determined that March will signal an about turn on our tardy coverage of the single most significant passion in our lives, music making & music makers. So, from next weekend, Saturday & Sunday will signal the two days that Disco Matt will devote to D.J.'s, to producers, to compilations & to tracks, mixing up his activity between special features, specific focuses & the much loved newsletters that have all been noticeably absent. Starting with a focus on impressive Israeli Guy Scheiman, other D.J.'s/producers that will be reaping our focus attention in March will include Zach Burns, Elof de Neve, & Paul Moreno, while we will be re-starting the special focus features on music makers that have influenced our lives both past & present, so having covered Steve Pitron, Leomeo & Danny Verde already, we will be moving onto Javier Medina, Brent Nicholls, & The Oli during March, with many more to follow in the coming months.
But our music coverage reconstruction story doesn't stop there as it is the podcasts & the tracks that will also be at the forefront of our attention, we both catching up on the months we have missed as well as restoring some sense of stability to our newsletters.  So, in order to achieve this & maintain our coverage, we have decided that, throughout the remainder of 2012, we will be running two distinct music newsletter series' in a sequence of volumes, the first entitled "Premier & Protégé Player Productions" and devoted to those handful of music makers both in London & internationally that have attained this privileged position within our extensive player & production list, while the second series, simply called "Allsorts In The Mix", will cover the rest, planned subject matter's in forthcoming weeks including Potential Protégé's, Lofty Londoner's, Exemplary European's & Superb Spaniard's, the aim being to encompass a list of scene stars & indelible music making  influences that, both at home & abroad, extend well into treble figures.
Add to that the return of our music features devoted to specific events, such as Delice Dream, Gay Pride & Circuit Festival, along with particular parties, club brands & production houses and it is clear we have our work cut out. However, with music having been the answer to the rollercoaster rides we have found ourselves on of late, we feel it is high time we paid our dues to those protagonists that have helped us through these tough times and in so doing, paying homage to a medium that means the world to us and without it, would mean a very different world indeed. (DISCO MATT)  

From prolific to protégé players, 2011 has proven an interesting podcast production playground, some new faces making it big, while a flood of familiar ones captivated us with their compilations. But the choices have been made & from a listing that reads like who's who, we have chopped our champions down to just ten. But who & what made it into our Podcast chart of the year?
There is no doubting the prolific nature of podcast production in 2011, the plethora of music newsletters we produced, just a small indication of how busy some of the players that have made it into our chart this year have been. Then when we look down our exceptional eight producers that make up the tremendous ten podcasts come compilations , we see a handful of notable names that popped up in our chart last year, while 2011 has also very much been about us promoting our protégé players, whether they be based here in London, or across further reaches of the globe. So while this second part of our 2011 music review is very much about the podcasts, it is also about the producers, whether prolific in their production or simply part of the protégé player list that we hold so dear. But like the tracks review before it, this podcast reflection of 2011 saw us whittle a list of over thirty compilations to just ten, each one getting their own special mention in a music newsletter style format with those all important purchase point, podcast page or soundcloud site link, we taking a brief moment to encourage you to support each & every D.J./Producer & the tracks they use for promotional purposes or otherwise, by buying through legitimate channels such as Beatport & iTunes.
So let's get straight to it and to the first of our exceptional eight whose year was quite stand-out compared to the last, not least as he landed a major contract with one of the biggest clubbing brands on the globe, Javier Medina securing his place with Matinee Group, this step change in his career seeing him start the year playing in front of capacity crowds in New York, while he was an intrinsic feature in the massive Circuit Festival in his home city of Barcelona, a 12 day event that took place in August. Add to that trips right across Europe for the brand, as well as projects away from matinee, including a guest appearance right here in London for Lovechild's "Birthday" bash and 2011 has seen our brilliant Barca boy do plenty of travelling, while also continuing his residencies at home, including that for Dboy.
So, it comes as no surprise that his studio work has been playing second fiddle to his live performances, although Javier has been no slouch this year, amassing no less than 6 compilations along with three tracks, one with our Parisian pal Leomeo (more on that shortly), while his remix of Pagano's "Perfect World" was among our favourites of 2011. However it's podcasts we are talking here and Javier's "Happy Tech House" release in May is the one that sees him slot into number 10 spot in our compilation chart, this "Spring" release certainly having that in its sound steps, we pretty much spinning around our study when we first listened to it, Mr Medina mixing in a string of styles that includes tech, progressive & tribal (his true love), while we are even blessed with a sprinkle of vocals, hence why we love it so much and one we are sure you will love to when you go to direct link http://soundcloud.com/javier-medina/happytechhouse2011, while volume 2, released last month is also worth a look.
So we are motoring and to our significant seventh who slots in at number 9 in our compilation chart, although for personal reasons we wanted to pop him in a little higher, but given the competition ahead of him it was difficult. Yet, having added him to our protégé players list (Javier is on there too) following our first meet on New Year's Day here in London, our impressive Israeli, Guy Scheiman, has been a big part of our year, joining us in Barcelona for Delice Dream, was here in London for Hustlaball & close to our bedside when we were landed in hospital and hardly a week goes by when we don't speak on the phone or Skype. However, Guy's year musically has been pretty good too, the two London trips huge highlights, while back home he has re-established residencies to add to those he already has and has played for big brand FFF group too, while he was also part of Tel Aviv's gay pride event and continues to be scouted by promoters far & wide.
But it is Mr Scheiman in the studio where we find a flurry of activity, his Soundcloud site packed with productions, whether it be track or podcast releases, meaning we would need a whole post to go through the 30 or so releases he has commissioned in 2011. But Guy made a tricky task of choosing which one to lay our Y.E. chart hat on a great deal easier when he gifted us a pulsating podcast back in October, marking the capitals' clubbing circuit brand Lovechild landing a new home at Pulse, this mix edging out his Hustlaball devotion, as well as what is also an accomplished compilation, his "Dreams From Ibiza" podcast, which was inspired by his trip to the white isle in July. And, while we could have easily chosen our collaborative mix, "From Tel Aviv To London"  as our Scheiman star here, it is the Lovechild mix that gets our vote and one you should add to your collection by going to direct link http://soundcloud.com/guyscheiman/guy-scheiman-october-2011-1 while a trip through the various sections of his Soundcloud site http://soundcloud.com/guyscheiman is also a must.
To our superb sixth now and superb is a phrase that truly befits this tremendous talent, a chap that has played across the capitals clubbing circuit for a hefty handful of years, cutting a significant stride for brands including Later, A:M, Orange &, most recently Onyx, his ties to the Orange Group meaning that hardly a weekend goes by without The Oli featuring somewhere in their schedule. But it doesn't stop there, as he is called upon for specialist parties too, whether they be of the Fire or Area kind, his showing for Orange at the recent Saturday night spectacular at the Brixton Electric, one of the standout sets among a large list of others we have been privileged to witness. But perhaps our most memorable moments in Oli's musical hands have been at Beyond, he occasionally being called upon to play in the main room (he is definitely main room quality), while he personally prefers in vibe in the terrace room, a smaller space where the atmosphere is a little more edgy and allows Oli to experiment a little, mixing up firm favourites with other bootlegs & remixes that give his sets added dimension.
And it is one of those sets to which we dedicate position 8 in our compilation chart, Oli's podcast pressing from his performance in that Terrace room at Beyond in June, a two hour recording that does pretty much what we said just now, this music mixing maestro serving up a superb selection of samples, not least "Cross The Line", "Esta Loca" & "Yalta Groove", all having other tracks intertwined to give them a fresh appeal, while it also includes some of our top tracks of 2011, "Pressure", "Enjoy The Ride" & "You Will Remember" , no's 8, 6 & 2 respectively in our chart. Plus, as it's a full two hours and has been lifted from Oli's live set, you can virtually immerse yourselves in the whole Beyond experience, it very much reminding us of that actual day when we were savouring this very set standing close to Oli & the decks that were dishing out this dream of a dance session. So, to grab your piece of Oli at Beyond, head straight for http://theoli.podomatic.com/entry/2011-06-25T07_55_42-07_00 and sink into the sounds of our superb sixth.
Now we focus on our fabulous fifth, this Italian Stallion having had a stampede of a year globetrotting to all corners of the world, while also cutting a significant stride here in the capital, not least with his own club brand Deviate, which joined forces with awesome afterhours Beyond on a handful of occasions. However, breaking into the US market has probably been Pagano's single most dynamic development, building on the successes he created during 2010, last year saw him play out in front of huge audiences in New York alone, a focus on the fab Francesco in the US's biggest club circuit rag, Noise Magazine, an exceptional example of what sort of an impact he has made stateside. But back in Europe, we will never forget the reception he received at Delice Dream in May when a towering two hour set was culminated by the captivating crowd literally bowing at his feet & demanding more for this magnificent music maker. But whether it was the Ski Week, the Circuit Festival or Trade's 21st birthday, our Italian Stallion was rarely out of the scene spotlight both at home & abroad, while his roots in London have seen him play out for brands including Orange & Onyx, the latter a vehicle he used to launch his new compilation back in November and marked a series of specially extended live sets that saw the place packed to the rafters each & every time.
So, given the magnitude of the first, which was released just over a year ago, with "Digital Generation Vol 2" we have number 7 in our chart, like the first, packed with Pagano productions, not least his wonderful re-work of The Freemasons' "Watchin", along with remixes of Eva's "Not My Daddy", Ralph Rosario's "Fantasia" & Bjork's "Big Time Sensuality. But moreover, he included some of his own productions which others have remixed (an accolade indeed) including his latin cum techno track "Hispanicity", the magnificent "Mr Magic" & "Need" a track specially commissioned for this colossal compilation which is sure to follow in the footsteps of the former which topped Beatport's charts & was even lusted on the main dance page of iTunes (need we say more). Plus, while we have included Pagano's 2nd prolific compilation production in our "Podcast" review, we entirely acknowledge that is is a compilation that represents a top class producer at work, meaning this is no simple download, rather a for sale copy composition which you can  grab/purchase either  in mixed or unmixed versions (or both) from Beatport at direct link http://www.beatport.com/release/digital-generation-volume-2-mixed-and-unmixed/740829,  a sneak preview (do you really need it) available at http://soundcloud.com/pagano/digital_generation_vol_2_sampler_preview, while Pagano has started this year with the release of a rare "podcast" devoted to his club brand Deviate, that on top of a Trade "compilation" that is on its way too, the man sure to make it into our 2012 chart as our outstanding professional producer of the year, as he does here.
Onward now and to our fantastic fourth and a new entrant in 2011 on our protégé player list, Celso (aka Junior) Moura turning his talents to the decks with quite remarkable results for one so fresh to the game. Plus, given the stiff competition within the capitals clubbing circuit, which all too often for burgeoning D.J.'s is pretty much a closed shop, Celso not only got a bite at the big club cherry in the form of two spectacular showings for home-grown brand Casa Latina, his prolific performance in the main room at the "Super Carwash" event a sign things to come, he also stamped his sounds on showings for Barcode on London Pride Saturday,  along with a huge handful of plays for Profile & Lo-Profile that have set Celso on the road to sure-fire success. But he finds himself benefitting from a terrific tutor who will feature higher in this chart, a mentor who's playing pedigree along with podcast production has steered Celso superbly and while some would argue that Mr Moura's style is similar to his master's, the injection of Brazilian beats & other tougher tunes does stamp Celso's own signature on his set showings.
So given his protégé player positioning, we simply had to include him in our podcast review of 2011, his compilation created for Casa Latina's "Super Car Wash" seeing him land position 6 in our chart, which Celso explained at the time of its release "…it includes some of my favourite tracks of the moment and takes influences from the great music coming out of Brazil & London…" the mix pitched perfectly blending those Brazilian come tribal beats with more upfront house to create a podcast worthy of its position in our chart. However, what is equally appealing to us in making this choice, is Celso's inclusion of a handful of what we call "crowd pleasing plays", not least a rapturous remix of the Eurythmics classic "Sweet Dreams", making this a seventy minute mix to marvel at and one you can still grab for your collection by going to http://djjuniorspodcast.podomatic.com/. And in terms of D.J.'ing projects to come, while Celso (like many of us) balances a very busy daytime job with his love for his acquired art, showings for Profile over the NY weekend& just last Saturday seem to have secured his position as one of their favoured residents, while we predict him going places in 2012 and, as one of our few protégé players, we will be supporting him every step of the way.
So we are half way in our podcast chart, reaching our tremendous third and yet another protégé player of ours, although this individual has experience in the D.J./Production game spanning close on 20 years, being a truly international & globetrotting guy who seems to simply go from strength to strength, 2011 proving one of his busiest years yet, hardly a weekend passing by without Leomeo playing somewhere in the world. If we were to list the clubs & the countries he has touched during the year, we would need to devote a whole post to his performances, while with each & every music newsletter we issue, our Leo Leo never fails to miss out being mentioned. Having spent a few days with our Parisian pal in his home city in February, due to his exhaustive schedule, the one thing we haven't benefitted from in 2011, is seeing him play live, although we are hoping to make amends this year. That said, there were plenty of opportunities before us last, Leomeo playing out right across Europe and even landed here in London, taking up a guest slot for social soiree splendour Room Service, while Canada The USA, Asia & South America were a feature of his considerable clubbing event calendar.
But, despite his hectic schedule, Leomeo never fails to dip into the recording studio, an equally impressive array of compilations marking his movements around the globe, we struggling to keep track of his productions. However, a glance at his Soundcloud site gives us some measure of comfort in our quest, as he has neatly arranged his productions into sections, although when deciding to chart him here, our decision on what to pick as his compilation of the year was already made. And in his "La Leche" mix, marking his superb showing for Matinee when it travelled to Paris over the Easter weekend, is a standout selection of sounds, very much mirroring his prolific performance, the emphasis here very much more on upfront house rather than the tribal intentions that are the natural roots of Leomeo's style, one which in 2011 has seen him step firmly out of that shadow & mix in a whole load of genres in his performances & productions. So, while we have a catalogue of creative choices, it is his "La Leche" compilation at http://soundcloud.com/djleomeo/la-leche-the-mix-by-dj-leomeo which takes position 5 in our podcast chart.
Now we said this 2011 podcast review was as much about our protégé players as anything else and we arrive at our significant second in the form of the incredible Zach Burns who, had it not been for the one person above him, would have topped our chart, not least for the marches he has made during 2011, securing him as our premier protégé player of the year. From humble beginnings & showings for Heaven & Room Service, Zach has established himself as the star turn of social soiree splendour Gigolo, having been in the thick of the action since the launch back in May (more on that in a mo), while both Profile & Lo-Profile are his regular playing grounds, "Society" & "Playtime" forming part of his monthly roster, while a residency at the Edge, appearances at The Hoxton Pony & toe dips into Fire & Protocol for "Casa Latina" & "Le-Boy" also featured in his year. But it is to Lo-Profile that we draw our most memorable Zach moments, Gigolo aside, Mr Burns stepping in for an absent Mikey D & following on from Steve Pitron back in October that was very much a set & a night to remember. And, having tracked his progress, that along with his terrific talent for tantalising us with a tune, "Stupididsco 2011" became a bit of a Burns/DM anthem last year, it is no surprise to us that he has attained that premier protégé player position accolade.
So, choosing a podcast from his fifteen productions in 2011 was a decision that we mulled over for quite some time, as his monthly "House Sessions" are equally attractive in their making, Zach changing his style to suit the time of year, as well as reflecting on some of the set showings he has made across the capital & beyond. And that style is very much upfront & disco, intermixed with more tech yet melodic music masterpieces, we very close to choosing his "House Sessions 2011 (Top 12)" as our choice pick, one which takes a track from each of the 12 monthly compilation releases to create a Burns bonanza which, from the moment we played it, we couldn't put it down, one which appears on his Soundcloud site at http://soundcloud.com/djzachburns/dj-zach-burns-house-sessions. However, given how much he moved us with his stunning set at Gigolo's launch, we had to place his devoted podcast, "Gigolo Promo (Disco Sessions)" into position 4 in our compilation chart of the year, a sixty minute marvel that screams disco & Zach in the groove, so one definitely for your collection by going to http://djburns.podomatic.com/entry/2011-05-11T12_00_38-07_00, while there is a full 2 hour version out too.
From our exceptional eighth we reach our phenomenal first, that word beginning with P not used lightly, while the letter P is very much relevant as (you have probably guessed already!) it is Steve Pitron that tops our compilation chart of 2011, not only that, but taking the first three places in our podcast positions, such has been the magnitude & magnificence of his mixes. But before we run down each of the three, we want to give a mention to a fourth and one we overlooked in 2010 but really caught our imagination at the time & since, as his WE Party podcast gets a posthumous mention and one that should have ranked highly then, although somehow missed the boat. And talking of boats, while 2011 was absolutely crammed with magical memories, scores of scintillating sets & outstanding outings in the hands of Mr Pitron, with the possible exception of Gay Pride at Barcode, one of our fondest outing days with the man & a compelling collection of clubbing faces, was on the Later Boat party in the summer, one of many huge 2011 highs, while he, more than many others in our lives, was right there during our lows, not least when we were landed in hospital in June.
So Steve has definitely been a huge part of our 2011, as have been the three podcasts he produced, each one truly towering in their own right, meaning choosing positions 3 to 1 wasn't easy, not least that, between them, they account for a massive 26 out of our top forty tracks of the year, each one also part of our daily playlists as we spin around London's roads. But a decision had to be made and in at number 3 is his "Afterhours 2011" mix, one which, for us, marked his podcasts attaining a new level of excellence and packed with brilliant beats from minute one to minute one hundred & one, standout tracks definitely "Live Your Dreams", "Bitch Lady", "Catch", "Stupidisco 2011", "Music In My Soul" & "Twist In My Sobriety", while others helped the compilation contribute an unbeatable 11 tunes to our 2011 track chart, so a worthy number 3 & one that is surely in your collection, although if not, a visit to either http://soundcloud.com/stevepitron/steve-pitron-afterhours-march or http://stevepitronsessions.podomatic.com/entry/2011-02-24T02_53_58-08_00 should seal the deal.
Then we come to position number 2 in our chart and this was a close call, not least as this compilation includes some of our favourite tracks of 2011, two that continue to erupt emotional tears whenever we hear them, while the short & sweet nature of "Summer Vol.1" compared to "Afterhours" is also very appealing. So, you will have gathered this is Mr Pitron's 2nd release of 2011 and like the first, contributes a fair few tracks to our Y.E. chart, "Starry Eyed", "Offshore", "One Look", "Pressure", "Fuck the Disco", "Stupiddisco" (again), our most emotive track of the year, "Waiting For You" and "You Will Remember" which attained number 2 spot, quite appropriate given this podcast's position. But, with another five terrific tracks apart from these, the podcast ticks all the right boxes & one we still haven't been able to put down and while we never thought that "Afterhours" could be bettered, Steve certainly pulled a real gem out of the bag, perhaps representative of the purple patch he found himself within at the time of its release in early May, all meaning that it richly deserves it's 2nd place in our compilation chart and should be in your collection by going to Steve's Souncloud site at http://soundcloud.com/stevepitron/summer-2011-v1 or Mr Pitron's Podomatic page at http://stevepitronsessions.podomatic.com/entry/2011-05-28T12_01_35-07_00.
Well we have made it to our number 1 podcast of the year in our compilation chart of 2011 and Steve scoops the prize with what we hailed upon its release as his most accomplished piece of production work to date, a simply scintillating string of towering tunes that show off Steve's skills for mixing in different genres to create a dynamic dance journey of a podcast. Kicking off with our track number 1 of 2011, "So Much Love", it continues on that huge high note with another 21 terrific tracks, not least "Enjoy The Ride", "Turn It Up", "Nimbus", "Lift Me Up", "You've Got The Love", "Diamonds In The Sky" & "Stronger", all that made our top forty track chart, yet with so many others to savour, some more on the progressive & tech side of Mr Pitron's playlists, like the brilliant "Sunken Bells Of Ibiza", "Play This Song" & "Dancing In The Dark", this scintillating selection of styles in the form of his "Summer Vol. 2" release,  does very much take you on that dance journey we mentioned and, like Vol. 1, is one we simply cannot put down. Now some may argue that is not pure Pitron, while we would say it displays his deck spinning dexterity and why he is still at the top of his game, headlining clubbing events & main rooms now as he did when he first stormed the scene. So if you haven't yet grabbed this significant slice of Pitron perfection, then head straight to http://soundcloud.com/stevepitron/summer-2011-v2, &/or http://stevepitronsessions.podomatic.com/entry/2011-06-21T04_46_56-07_00 and see why it made it to our number 1.
Well that's just about it for our compilation chart of 2011, well almost, as we couldn't let the moment pass without a quick mention for our own podcasts, four of which were produced in 2011, although we were hoping it would have been more. Following the creation of our "Dance-tastic" series, the first release blended twenty of our top tunes of 2010, this being followed by our "Spring Bloomers" collection in what was trumpeted at the time as being "…the most anticipated marriage of musical minds since Benny & Bjorn, Lennon & McCartney…"  and one where we chose the tunes & he blended them. And it worked extremely well, the next in the series "Summer Scorchers" going down a storm, even if one track ended up the root cause of our fall from grace break-up, the other protagonist possibly being our collaboration with another, creating our fourth compilation of 2011, "From Tel Aviv To London" (still available at http://soundcloud.com/guyscheiman/from-tel-aviv-to-london-disco), although plans to continue or "Dance-tastic series with our original playing partner hit the rocks, meaning both "Autumn Anthems" & "Winter Warmers" were scrapped. So, while all four of these podcast's are right up there with the other ten in our compilation chart, given the circumstances, it didn't feel right to  rank any of them. However, we look forward to a 2012, which we have hailed as "A Year Of Reconciliation", that marks our "Dance-tastic" series of selections with our original collaborator back in business.
Now that really is it for part two of our Music Is The Answer Special, rounding off what truly proved, musically anyway, as "The Best Year Yet". (DISCO MATT)
If we thought that June was a pretty rocky ride, having landed ourselves in hospital & so out of action for a handful of weeks, even the personal trauma we went through then, kind of pails into insignificance compared with the sequence of setbacks that has besieged our September & October activity across the capitals clubbing scene, as well as the productivity coming out of our website. So, with not one or two, but three serious accidents laying us low, we can't wait to turn over a new month's leaf and shake off the effects of our broken bones, torn ligaments & superficial scars, by stepping back out onto the scene & ramping up our reviewing, recommending, reporting & all other aspects of our website writing.
However, before we do that, we thought we would lay our "Indian Summer Setbacks" to rest, by re-capping on what we managed to fit in during September & October, sharing parties we made & missed, as well as picking on the highlights (or otherwise) of our Reviews, Previews, Recommends, Reports, Music & other posts. Then, more importantly, we will be pointing forward to more positive November & December to come, digging up some delectable dates for your dance diary, as well as our own planned partying which should carry us intact into the coming Christmas season.
REVIEWS – With a pretty poor picture of productivity during October, it was September that saw the lions share of club reviews, SuperMartXe's "Blackout" event getting our Bite Size attention, while full-on devotions to Casa Latina's "Sugar Daddy" & Beyond's "10th Birthday" marked our most active weekend of the period. But, having missed out on Trade's 21st birthday, three forthcoming anniversary's will definitely be dance diary hits in Nov & Dec, Salvation, WE & SuperMartXe the trio of turns among a sea of other activity kicking off from this weekend (5th Nov).
http://discomatt.com/web/2011/10/reviews-amazing-afterhours-anniversary-beyond-the-10th-birthday-sunday-25th-september-super-size-review/
PREVIEWS – Having been pretty lack-lustre throughout much of the year, we stepped up our activity a little, looking at SuperMartXe's return to the scene, Beyond's 10th birthday & Trade's 21st, the theme looking to continue in this vein into November & December with those three anniversaries, as well as one for the forthcoming Christmas season.
http://discomatt.com/web/2011/10/previews-mothership-of-clubbing-re-docks-trade-21-a-journey-to-the-darkside-saturday-29th-october/
RECOMMENDS – Like a spluttering engine, our weekend newsletters were too infrequent, while more attention was paid to our Focus posts, this section of or website still the most productive of any. So, with the determination to return to producing weekly recommends newsletters on top of those focuses, as well as Extra Bites inclusions, both November & December should see posts a-plenty.
http://discomatt.com/web/2011/10/recommends-autumn-appetisers-weekend-best-bites-short-shouts-friday-21st-to-sunday-23rd-october-recommends-newsletter/
REPORTS – With not one report to reflect upon during September & October, we simply have to look forward rather than back, November beginning with a close look at the events surrounding the temporary closure of Fire, as well as a revamp of our weekly round-up report, now called "That Was The Weekend That Was". Plus, with plenty of other scene news to cover, including Gigolo's disappearance, there should be plenty to watch out for.
MUSIC – Having posted just one newsletter during September & October, we are hoping to make it two a month from now on, while the special feature, "Protégé Players & Producers" marked a return to the focuses we used to do weekly in our BlogSpot days & these will be back with a bang.
http://discomatt.com/web/2011/10/music-protege-players-producers-music-is-the-answer-special-feature-sunday-23rd-october/
COMING UP – Apart from the increased activity we have already mentioned, the promises of archive D.J. biog's, along with that special music feature on Javier Medina will herald a re-enthusiasm for all things music, while Disco Matters will be back with a bang too, an interview with Lovechild's Alex Erfan due in November, with others lined up too. Plus, our "Lists" section will come to fruition, meaning we have our work cut out. Moreover, we aim to post to our website daily at a minimum, meaning no less than 30 inclusions during November alone, while our daily banner updates will continue unabated (more on that in a mo).
KEEP UP – While our review activity has dipped during October, meaning our "Nibble Size" review tweets have too, these will be one of the best ways to track our activity out on the scene during November & December. Plus, Twitter is a great way to keep up with our other posts too, our notifications hitting our page as soon as the posts go out on our website, all of which you can follow at http://twitter.com/discomatt. Twitter aside, we continue to use Facebook as a major broadcast medium, so why not check our walls via our page at http://facebook.com/pages/Disco-Matt/112730602119746, or our profile at http://facebook.com/discomattlondon, where we post ALL our activity, while we have opened up our group, thus allowing you to post onto our wall by going to http://www.facebook.com/groups/96540615424/. Over & above that, you can head here and watch the home page for the latest postings.
SUPPORTING THE SCENE – Having established the "Supporting" section as an integral part of our website back in the summer, we consider this as a vital part of our activity, the advertising banners giving us an opportunity to we visually support e bars, clubs, events & businesses both in London & internationally. Now updated daily, should you wish your favourite bar, club or event to be included, just drop us an e-mail to us (details follow) and we will do our best to include it.
CONTACT US – Very simply, just drop us an e-mail at matt@discomatt.com , or fill in a contact form which you can find at the bottom of our website, a hint of which can now be found in the main body of our website. That aside, you can send us a message via Facebook, or even more simply, just plaster our walls or send us a tweet.
DISCO DIARY DATES – Now just before we go, some promised dates for your diary in November & December, the first big date being Salvation's 13th Anniversary which is Sunday 13th Nov, while WE Party London's 1st Anniversary event, "Disco" is on Saturday 3rd December. Then, looking further forward, SuperMartXe celebrate 3 years in London on Saturday 17th December, special guest George Michael an irresistible draw. These aside, watch this space as Fire's temporary closure raises some interesting developments, while Lovechild is back during November & Meat looks like a must too.
So, while we may have been off the boil in September & October, the coming two months should see a return to the Disco Matt of old, our best foot now firmly forward and pointing us towards an exemplary end to 2011. (DISCO MATT) 

Having been pretty all encompassing with our last few newsletters, we thought it time to divert back to our original feature format & focus on just a handful of what we have called our "Protégé Producers & Players", a select few that are either internationally based stars that we have seen develop & progress, or fresh faced talents based here in London that we see as the new & rising stars of the scene. Now some of the inclusions will be recognised as talents as close to or at the top of their game, while others are still in that development stage, but what they all have in common is the ability to thrill us with their raw talent, along with a passion for their art. And yes, we can proudly proclaim that they are all, without question, firm friends too, we being privileged to know each & every one of them, hence why we are so proud to promote their achievements & aspirations here.
And we couldn't think of a better choice to start this extended & special music feature off than Danny Verde, this magnificent Milano having had a truly yardstick year to add to the meteoric rise to the upper echelons of international D.J.'ing circuit that have made him such a draw by so many clubs & their promoters. Indeed, 2011 has seen Danny continue to forge a prolific path of performances across the globe, whether it be mixing in Mexico, spinning in Spain, or impressing in Italy, an army of adoring Latino's not the only audiences that well & truly delight in his dextrous deliveries. The year has seen appearances for Delice Dream, those Mexican tours, trips across Europe including right here in London, regular slots at home for massive club Muccassassina, even up as far as Finland, or down to Deutschland, hardly any part of the continent untouched by his tremendous talent, while a return to The States is on the cards for next year to follow the trip this, Australia & Africa sure to come too. And such is Mr Verde's demand, that hardly a week goes by when he is jetting off somewhere, either near to his native Milan or to distant borders. That said, there is no denying that the firm foundation behind Danny's substantial successes across the globe is in his studio productions, a quick glance at some of his tracks speaking volumes, "Pushin To The Top", "Let Me See Your Underwear" & "Express Yourself" three that spring to mind, while a whole raft of remixes litter his discography, for us, his re-work of the Pagano & Stewart Who creation "Trapped" right up there.
However this year, the hallowed turf that is his Holab studio has seen the Verde remixing gear definitely hit top, first kicking off with a further re-work of "Express Yourself", although when we realised that the "Starry Eyed" mix that Steve Pitron was treating us to in Beyond was Danny's production, we were nothing short of speechless in just how emotionally euphoric it made us feel & how brilliant it is. But, when we enjoyed our third liaison of the year with him in Rome, we were privy to a new project involving Kelly Rowland, the result being his remix of her hit "Motivation", although nothing could have prepared us for the news of an yet another official production, this time for Lady Gaga, one which has catapulted his name to the top of the biggest music download sites in the world, not least the US Billboard chart. And whilst we have particular affection for "Starry Eyed", there is no denying that Danny's version of Lady Gaga's "You & I" is sure to attain him un-paralleled notoriety compared to the former  and one which has already seen Danny plastered across the musical press both at home & abroad. And when you take a listen to the track you will understand just why, as this is undoutably one of his most accomplished productions to date (possibly his most), it blowing our mind & leaving us breathless when we heard it play in a club last Friday, so one you should definitely seek out (along with the other three of course) by selecting his soundcloud site at http://soundcloud.com/holabstudio/. Moreover, as we did today, go get Danny's "You & I" mix  from iTunes, stick it on your smart phone, MP3 player or iPod, and we can pretty much guarantee that, like us, you will become hooked to this heavenly house hit.
To our second inclusion and very much a protégé of ours if ever there was one, the weight of our support being thrown behind Barcelona boy Javier Medina from the minute we saw his name emerge about eighteen months ago, although this belies his extensive experience in the D.J.'ing & production game which spans for many years. The son of a D.J., it was always going to be in Javier's blood, although a pursuit of design would be his first career path, the creative skills that saw him take this direction soon translating into producing music, not least from inspirers such as Danny Teneglia & Herbie Hancock. So, it was no surprise that his insatiable desire to cut a considerable stride in among his music making peers saw Mr Medina shed his design coat & throw the full weight of his devotions into D.J.'ing & producing, his Barcelona base soon sprouting residencies at clubs like Dboy & Devotion, while European gigs would also soon follow in Germany, Italy & France, Australia also proving a prolific playing ground for him, ties still remaining from his short relocation down under. But cracking the international nut was a tough one, openings here in London for brands Lovechild & As One helping in that process, although it would be his homeland Spain & one of its biggest clubbing brands that would be the breakthrough Javier was looking for.
The name Matinee is synonymous with Spain & with clubbing although it would be fair to say that at first glance, Mr Medina's definite tribal & tech style of sounds didn't much fit this global group's music model, although with the advances competitors SuperMartXe & WE were making in 2010, a fresh injection at Matinee was required. So signing Javier to this Spanish giant was very much that move and one that would mark a massive step change in both his profile as a D.J. on the international stage and a slight shift in his style of sound, the vocal infusions that had been conspicuous by their absence in early productions of his, coming more to the fore within his performances & his podcasts. However, Javier's musical roots do remain in the tribal & tech camps, although he is reported as calling his current direction as "…happy tech house…" explaining it as "…a hypnotising combination of groovy & percussive beats…", a style that seems to have won him favour with Matinee and with audiences both at home & when he tours for the brand. And with his 2011 starting in the best possible way, playing live in New York, destinations including, Montreal, Moscow, Paris & Rome are just four among a long list, while he was an intrinsic part of The Circuit Festival back in Barcelona in August, that on top of a superb showing here in London in July. But it is to New York that we look & find Javier's latest studio release, a podcast plucked from his live performance at the cities District 36 club and one reflective of Mr Medina's music making & mastery, so one for the collection by going to http://soundcloud.com/javier-medina/tracks, not forgetting to pick up his Circuit compilation too.
Now to another Latino although of the Venezuelan persuasion, Eduardo De La Torre a proud product of this South American country, although a large chunk of his life has been spent here in Europe, bouncing between Spain Germany & London, the capital being the place we first met a befriended our fellow Sagittarian and where his D.J'ing career took a huge leap, his exposure to big brand Matinee very much setting a course in his career that would lead him to laying his hat in Berlin. And it is in the German capital where Edu has really come into his own, the more relaxed feel of the city's scene allowing him to flex his creative muscles much better than here in London, the firm foundation of a residency with Berlin's Connection club the platform that allows Mr De La Torre to tour across Europe, Moscow a regular feature of his activity, while Cologne, Hamburg, Vienna &, of course, back to London feature, here being where he has played for clubs & events including A:M, As One, Beyond & Lovechild. That said, Berlin & Germany is his rock, as speaking the language fluently, having studied electronic music production in the city & also being intrinsically involved in the annual Salvation party which took place just last night and was one we were proud to be part of last year, means he feels right at home here, Edu completely in the thick of it all. But his talents behind the decks have also extended to stints on radio shows, his stay in Spain spurting his love for this medium, while beaming the Edu sounds through Radio Ibiza (via Berlin naturally).
But much of his energy also goes into his productions and having formed a recording partnership & studio set up by the name of No-Scene, in the short space of time the duo have been working together, the accomplishments have been substantial, a huge highlight being their nomination to represent Switzerland in the Eurovision song contest, no mean feat when you consider that, despite its reputation, this is one of the biggest & richest music machines in Europe. That aside, a steady stream of track releases mark Edu's production partnership, the latest being "VIP", a pumping progressive, come electronic, tech & tribal combo that has the eastern European style of sound written all over it and has just been released on iTunes, remixes from the likes of Tony Jaguar & Andi Cowl on the cards, while Belgian beatmaster Elof De Neve is also associated with the track adding even more prominence to the production. However, for us, it is when Mr De La Torre creates his solo tracks &/or bootlegs that we see the Edu that we came to love & adore back in the days of his time in London, his re-work of Bonnie Tyler's "Total Eclipse Of The Heart" probably one of our favourites, that underlying connection with Elof De Neve coming through quite strong and a track that we see finding favour across lots of European dancefloors with remix or re-work packages surely on their way. So we need say no more than thoroughly recommending that you select his Soundcloud site at http://soundcloud.com/eduy2k/ where you will find both tracks, while a pop to his podcast page will find full on compilations, the latest from his residency at Connection in his adopted home city.
Right, moving from Berlin to Tel Aviv, one which some may find awkward but it is here where we find impressive Israeli Guy Scheiman, terrific talent both behind the decks & in the recording studio, yet one that only came to our attention this year, well New year's Day to be exact, when he managed a feat few have achieved by playing for rival brands Salvation & Lovechild pretty much back-to-back. Having spent a short time with the man in the capitals clubbing events WE Party & Orange that followed, it became apparent that we would begin to track his playing & production progress, a further five day meet for Delice Dream in Barcelona in April cementing a friendship that has grown in stature & strength since, although we were gutted to miss his showing for Hustlaball here in June when we found ourselves in hospital rather than on the dancefloor. However, that connection we had cemented in Barcelona was manifested in the production of a podcast that was to represent a joint collaboration that, like all good friendships, had is rocky moments, while the central aim of this "From Tel Aviv To London" mix was to promote Guy as a D.J. & producer in the eyes of the European aspiration jewel he is undoubtedly aiming for, that taste of success that he achieved in London still fresh in his mind. So, having chosen tracks between us, but with Guy's input invaluable to its release, the result is a compilation packed with sunshine sounds of the summer, heaps of Scheiman influences included, not least three of his own remix productions and what is fast becoming our track of the moment (more on that in a sec), so well worth checking out at http://soundcloud.com/guyscheiman/from-tel-aviv-to-london-disco/.
But the Scheiman story is one that still sees his roots firmly planted at home in Israel, his daily occupation as a sports physio still very much part of his life, while he continues to hold down residencies for the city's club Cat & Dog, appearances for massive brand FFF now also a feature and whilst many would say he probably still stands in the shadow of Israel's biggest D.J. export, Offer Nissam, for us, Guy's talents far outweigh his peer. So much so, we see him being our third Danny Verde in the making, a collaboration with one of the world's most prolific club scene performance artists, Peyton, on the cards, while that goal of playing in London again is a lot closer than he realises, Guy now an international D.J. resident inclusion in Alex Erfan's Lovechild lot with the likes of Javier Medina, Johan Khoury & Dani Toro, this neatly moving onto what is surely his best compilation to date, his devotion to Lovechild's return to the capitals clubbing circuit at Pulse last Saturday. And in this promo mix we have a podcast that is as close to a live performance at the club that we could want, this 80 minute marvel kicking off with euphoric energy and in so doing, displaying the raw talent of this dextrous D.J., a resplendent remix of the dancefloor classic "Love On My Mind" leading onto hit after hit that finishes with that Danny Verde Lady Gaga triumph "You & I" which Guy has given his own slight re-work treatment. Now this podcast is definitely looking like being included in our top ten of the year or at least a strong contender, so it goes without saying that we recommend you add it to your collection now by going to http://soundcloud.com/guyscheiman/guy-scheiman-october-2011-1/ & while you're at it, check out his sea of sounds via tons tracks & compilations to choose on his Soundcloud site.
Now for that track of the moment mention and one that is on our collaborative mix with Guy, but is one that has also recently found its way into the playlists of plenty of D.J.'s on the capitals clubbing circuit, not least Steve Pitron who treated us to it at Beyond & then Lo-Profile in the last two weekends. Geoff M's "You Better" with the vivacious vocals of Dawn Tallman having been given the magical musical touch up by David Penn, is an absolute corker & has raced up our own 2011 chart, a top 40 that looks tougher to choose than ever before, although this should safely make it in, a link to its brilliant beats in full seven minute glory right here at http://youtube.com/watch?v=wRPk__KizOg.
Right, back to the protégé job in hand and our next two come right here from London, although the first has his roots in Brazil, a country which has come to influence the capitals clubbing circuit in a pretty big way recently, with first The Week making a splash and then home grown brand Casa Latina making its mark and was where one Junior Moura made his club D.J.'ing debut, his main room showing for the superb "Super Car Wash" event back in July a huge highlight. However, the Junior story goes back a little further than that, as his very first appearance behind the decks was for Ku-Bar back in February, one we sadly missed as we were heading off to South Africa at the time, while more recent gigs for both Profile & Lo-Profile, for The Later Boat Party in July, as well as that unforgettable post London Pride play at Barcode Vauxhall are all stand-out stints for an individual whom we tip for further & future success. And his development couldn't be in more capable hands, as he is one half of the relationship with scene superstar Steve Pitron, a better tutor Junior (better known as Celso) couldn't ask for, not least that he has that wealth of talent & experience to draw upon, as well as Steve's connections within the clubbing world & the wider music industry. However, while there is clearly a Pitron palate in Junior's music making, his desire to strike his own style of sound also runs through his performances, that inescapable Brazilian influence coming into play, while he spends as much of the short amount of spare time he has away from his daytime job to search for new sounds in include in his sets, a devotion that is sure to pay dividends.
So given the tutorial direction Junior has received in his relatively short career to date, as well as given his hectic work ethic & schedule, it is remarkable to see that he has already produced three podcasts, two devoted to Casa Latina, so naturally leaning towards Brazilian beats for their make-up, while his first effort back in March also taking this delightful direction. But listening to all three it is clear how Junior's talent is developing and how more accomplished his music choices are becoming, the latest devotion to Casa by far our favourite of his three compilations, as it seems to signal that style of sound step that we deluded to earlier, the influences from his tutor still apparent, but tempered in a way that reveals Junior's composition capabilities. And it is a compilation that includes some colossal choices, not least that Danny Verde remix smash of Lady Gaga's "You & I", among a sea of other vocally infused  tracks, with Brazilian beats as blends, Junior clearly opting for the Latin influence both with the tracks & their composers, quite rightly so for this devotion to all things Casa Latina, so one for the collection by going to http://djjuniorspodcast.podomatic.com/, while you can do no wrong by picking up the other two either. As for Junior's D.J.'ing future, well it certainly looks bright, more Profile & Lo-Profile performances surely in the pipeline, while his Casa residency is also assured which will no doubt lead onto bigger brand inclusions and we will be right there supporting his very step in true protégé style.
Looking to London again for our penultimate inclusion in this special music newsletter, we find Zach Burns, a D.J. talent that sprung onto the scene pretty much from nowhere, but impressed from day one, an inaugural set for Room Service quickly followed by a short stint for Heaven's Popcorn, other brands under his belt including guest appearances for Gravity & A:M, while a recent trip down to Brighton saw him play for the official Circuit Festival pre-party alongside Matinee's new resident Javier Medina. However, it is Profile & Lo-Profile where Zach has really found his D.J.'ing legs, he part of the Profile roving residency team along with the likes of Jamie Head, Brent Nicholls, Rob Sykes & Craig Daniels, Zach perfectly placed among his more experienced peers, yet more than capably holding his own & indeed shining in the spotlight. And he did just that two weekends ago downstairs in Lo-Profile, standing in for an absent Mikey D and following a scintillating set from Steve Pitron with an equally exceptional performance that was, once again, evidence enough for us to include him here, to rate him as one to watch among a sea of hopefuls & also ran D.J.'s of which Mr Burns is definitely not, rather a star turn for future greatness.  With Gigolo boys, the Hart's, taking him under their wing from the off, while the pressure to peform for the very first set of the clubs launch was immense, Zach pulled it off like a seasoned pro, pitching his performance perfectly and was a sparkling set that still lives vividly in our memories, not least as we have labelled one of this year's great tracks "Stupiddisco 2011" as a Zach memory maker whenever & wherever we hear it. But with appearances for Casa Latina and now his inclusion in the resident team for new Friday night kid on the block, Le Boy, Zach is on the precipice of a huge step change in his D.J.'ing vocation which could become a career alongside the photography path he is as leading.
In terms of his podcast production, it is clear Zach is discernibly devoted to his art, as not a month goes by without a Burns bag of beats coming our way and not only does he set aside an immense amount of time & energy into creating the compilations, but he also takes time to post them with thoughtful explanations to their compositions, his October offering a perfect example as he is quite rightly explains that "…some people have stressed in the past that they can't label my podcasts by the month (as he does) when I feature "some" songs that don't fit that month of release (would be an incredible feat if each one did) but I never promote my podcasts as bursting with "fresh new music" month in, month out…" and in fairness we are glad that they don't, as each one displays a skill that very few D.J.'s possess and that is the ability to spot a tune that befits the moment & makes plays to the audience in front of them, Zach having this skill in bountiful bundles. And this definitely translates into his live performances  as well as his monthly podcasts, each one never failing to impress us with their production quality & choice tune picks, this latest instalment getting the feet tapping and the dancing heart racing right from the off, the Burns beats trademark of rhythm & bass as its foundation, but while starting very much in this vein, it soon moves into more upfront beats including a brilliant remix of a favourite of ours, "Upside Down", while one of his inspirers, Nacho Chapado, is featured too, "The Hit Part 1" in the thick of this 63 minute marvel, the last few minutes giving way to more vocal & uplifting tones in the form of "Live Your Life" as its core, the whole podcast representing the joyful journey that we enjoy whenever we see him play live. So, go grab your slice of Mr Burns by pressing play on his podcast page at http://djburns.podomatic.com/, or simply add his whole series of releases to your collection as we have done, plus keep an eye out for this rising star of the scene as he cuts a even more significant stride in the coming months.
So to our final D.J./producer and, without doubt, the most established talent in our list of inclusions here, so perhaps not so much a protégé of ours but more a main player, although we couldn't resist including him as Leomeo is undoubtedly part of this handful of terrific talents his links to one of them most notable, as studio recordings with Javier Medina form a part of this Philippine born but now French national's resounding repertoire. But where to start in chronicling this exceptional talent's career behind the decks is a tricky task, as we would need to devote a whole post to his achievements, although with virtually every newsletter in the last twelve including one of his compilation or track releases, it would be fair to say we have covered plenty of ground already. Therefore, focussing on the now, the last few weeks have seen the irrepressible Mr Carandang continue his globetrotting, a mini tour of northern America kicking off with a return to Montreal & the city's Parking club, the Canadian's welcoming him like one of their own, while just last night he has played out to audiences in San Francisco, having stopped off in New York on the way. But his beloved Paris will be calling, although hardly a weekend goes by without Leo being elsewhere, whether it be down in Nice, across in Cologne, or even further afield, his surely exhausting schedule hardly seeming to take its toll, probably helped by his rigorous fitness regime and total devotion to his art of music making & mixing which manifests itself in the never-ending podcast productions coming out of the Leomeo factory of features.
With a musical direction that continues to keep us on our tip toes, the clear tribal influences that have earmarked much of his career behind the decks, often give way to more progressive beats, upfront house and even the odd infusion of lounge & chill-out genres that show just how accomplished & rounded is Leo's talent to befit the occasion perfectly, he also one of those rare breed of D.J.'s that can switch his set in an instant to match the mood or direction of his dancing devotees. So, it comes as no surprise that when we look back across the last five months podcast productions we see, lounge, electronic, club, afterhours, house & underground mixes to take our pick from, although to be honest, we have ended up choosing the lot to add to our collection, as each one reflects in their own wonderful way, the towering talent before our eyes. But, if we had to lay our hat on one particular compilation, it would probably be his "Matinee Peak Time" mix, lifted from his recent performance for the brand in his home city of Paris and one that evokes lots of memories of sets we have seen him play right here in London for Lovechild & LGDF. Mind you, having spent three unforgettable days with (as we affectionately call him) our Leo Leo in the French capital earlier this year, it is this mix that gets our vote. However, his latest "Underground" offering is equally exceptional in its own delightfully different way, both available by selecting the track page at his Soundcloud site via direct link http://soundcloud.com/djleomeo/tracks, this also allowing you to dig deeper into no less than five pages of Carandang compositions to choose, meaning the sound of Leomeo is your outstanding oyster.
Right, that's about it for this special feature length look at our "Protégé Players & Producers" and with well over 20 tracks & podcasts as perfect picks, there is plenty of magnificent music to keep you occupied for hours if not days until our next newsletter underpins what has been a labour of love in this post, one that was conceived weeks ago but has, with re-found enthusiasm, at last come to fruition, leaving us to simply say, "sit back, select those sounds and let them play, as music is the answer". (DISCO MATT)

In the many years that we have been clubbing on a Saturday (and there have been a lot of them!) we have seen so many brands come & go, some last a little longer than others, some make a huge splash then fade without trace. However, at its height, the Saturday clubbing scene sported some of the best clubs around, think Heaven, Love Muscle, Crash, Action, Juicy, Saturdays were certainly something to behold, But when the Spanish armada in the form of Matinee & then SuperMartXe arrived, it seemed clubbing was being taken to a new level both brands pretty much transforming the capitals clubbing landscape, the flamboyance of their parties leaving many slower burners floundering in their wake, the only one to emerge & take their place being WE Party which is very much the darling of the scene at the moment. That said, there is still very much a need for variety, clubbers all too often craving for something a little different
Lovechild is one such club, a brand that started out as a Sunday evening soiree to emulate those halcyon days when the likes of Salvation & DTPM ruled the waves & very much sent Saturday's into the shade. However, as we have so often seen, times change like the wind & clubbers attitudes also change and v very soon into its existence, it was clear to promoter Alex Erfan, that Saturday's was the way to go, the switch seeing a whole succession of prolific parties at host venue Fire, establish Lovechild as one of the leading Saturday brands. However, as good as the monthly events had become, the tide of economic misfortune hitting the world last year has had a knock on effect on the capitals clubbing circuit in 2011, many carefully picking & choosing when to be out on the scene, Lovechild's timing of the second Saturday of the month not really fitting well with that trend choice, the brand inevitably struggling to match the numbers it had enjoyed during a resplendent run the previous twelve months. So, with our loveable brand disappearing from our radar, the last love-in we let loose being back in March, it was high time another event erupted our euphoria, "Superlovers" on such shindig that was sure to sparkle, the question however being, did it blow in winds into our out of our sails last Saturday?
Arriving at Fire just after midnight, we were expecting to meet up with inbound Spanish D.J. guest Javier Medina, although being greeted first by Tom Fuller who had been called up for an unscheduled management shift, much of the rest of the team up in Leeds letting their hair down, Mr Fuller nevertheless in fine fettle & eager to catch up on the last few days doings, comings & goings, although it was promoter Alex Erfan who was catching our eyes & ears as he had news on Javier who had decided on a hotel rest before his set a little later. So, safe in the knowledge that we were free to go & investigate, we headed into Fire in an instant, although with no queue at the coatcheck or indeed at the bar, it was clear this was going to be a slow burner of a Superlovers start, the main room dancefloor barely bearing a soul, indulgent Italiano Micky Galliano behind the D.J. decks, serving up stacks of supercharged sounds that were very much in the Lovechild style, but clearly not suiting the disco bunnies boys & girls that had headed into love lounge next door. So, having said our hello's to Micky & paused for a monetary boogie, it was into the lounge we headed too, the space pretty packed in the hands of DJ Savin, this terrific talent more used to opening the main room, but still loving his Lovechild inclusion, playing a perfectly pitched set to a pack of party people that were definitely craving is uplifting, vocally infused dance delectations.
Moving back into the main room and bumping into more & more familiar faces as Fire slowly began to fill, Marco Gee & boyfriend Tim the first two, followed in quick succession by the delectable Dorin, the Polish boys, Mariusz & Norbert, a beaming & boisterous Alessandro Londra, arriving for his D.J.'ing duties much earlier than expected, soon followed by a Barca beatmaster Javier, who had decided against laying in at his hotel, rather choosing some pre-set clubbing & socialising which very much found with our favour. So, with a party posse around us and Micky having handed over the deck duty reigns to headlining international D.J. guest Saeed Ali, who had flown in from Moscow especially for this "Superlovers" party, this bearded beaut more used to SuperMartXe, having played for the brand across Europe as well as in his home city. And, within an instant, we could see why he carries so much clout with his countrymen, a set of superb uplifting & vocal infused beats, lifting the rather lacklustre Lovechild atmosphere a few notches, the crowded love lounge thinning somewhat as the echoes of his superb sounds reverberated through the tight corridor between the two spaces, seemingly sucking the "Superlovers" supporters into the main arena. Then when the delectable dancers trouped out onto the scant stage & the more proportional podiums, the place was suddenly set alight, the lighting illuminating the saucy & seductive shows superbly, even the LED displays behind the D.J. booth going into Lovechild overdrive.
With the earlier flat as a pancake feel of this latest Lovechild event now firmly behind us, Javier taking position behind the main room D.J. booth to start his set, we ventured back into the lounge where Brent Nicholls was now in charge of the tunes, choosing one terrific track after the next that soon had us in a spin on what is without doubt our favourite Fire spot, just left of the dinky D.J. booth. And it was a rapturous remix of the Abba classic tune "Lay All Your Love On Me" that proved one of many appropriate picks of his, the towering track & one of our favourites of now "You've Got The Love" really hitting its mark, invoking a "Doing The Disco matt" stint that lasted deep into his three hour set. However, with a decision to leave the contact room space closed and its D.J.'s Marco Gee & Alessandro Londra out of commission, an inspired three way set soon transpired, Brent bowing out first to Alessandro & Marco, who mixed in their own take on this purple patch part of proceedings, giving us a chance for a Brent boogie that kept us from the main room for much of the remainder of this now enjoyable event.
That said, we did our best to dive into the main room for small slices of Javier's set, he having not only held but swelled the crowd with a captivating collection of tougher edged tech & tribal sounds, more akin to those that go down a storm across Europe & elsewhere, the London crowd usual difficult to please with these genre choices, actually lapping up his superb sounds with gusto. And it was clear Javier was enjoying the main room action, picking on a brilliant blend of beats that was to see the main room magnificence continue unabated right through till the 6 a.m. finish, the atmosphere now electric & the party people in majestic mood. Even the love lounge was having its say, Marco having played his part and now Brent & Alessandro going back-to-back with every record, this partnership whist impromptu in its invocation, actually looking as natural as it has been perfectly planned, we continuing to lap up Brent's beats with exuberant energy which invoked a couple of tricky moments with our iron lung, Mr Nicholls diving for the oxygen but realising it was CO2 (oops!), while when he played the latest remix version of the Pitron/DM anthem "Stronger", which had got an original mix airing by Micky earlier, we had to once again check our erupting emotions, only the curtain call closure stopping us in our tearful tracks.
So, what was our verdict on this Lovechild "Superlovers" event? And were our sail winds blowing in the breeze or collapsed in the calm? Well,  there was  little doubt that the numbers through the door were lack-lustre in comparison to previous parties and the slow burning effect seemed to last a lot longer than expected. However, that said, Saeed Ali's performance was particularly stand-out and it seemed he did his bit to change the fortunes of this faltering foray, although the major hats have to go off to Savin for a scorching start, then Javier Medina who very much proved to us & many that his time with Matinee has grown both his stature & his music, his performance here very much chalk & cheese when compared with his last London outing,  the Spanish clubbing brand having fallen on their feet picking him as their main resident man, Mr Medina having made plenty more friends & fans with his superb "Superlovers" set. However, the star/stars of the show for us were Brent & Ali, their inspired & impromptu stint stealing much of the spotlight and sending us satisfyingly skyward with each sound selection, leaving our sails definitely inflated rather than deflated.
Yet as good as it ended up, there remain some serious question marks over Lovechild's standing in the Saturday market, not least that having marketed the event as a post pride party & offering reduced priced entry not reflecting in the response by the revellers. Plus, looking at the crowd, it was certainly missing many of the usual Lovechild lot, perhaps many having partied hard the previous weekend, whether in London, Cologne or Madrid, deciding to sit out this, but with no contact room, the stage shows a shadow of their former self and the whole feel of this latest Lovechild much flatter than former forays, hinting towards the need for a change, a re-vamp a new direction or a new offering. It is true to say that the Saturday circuit is not what it used to be and maybe clubbers have got tired of what's on offer, rather choosing special events to devote their dancing to, yet if Lovechild is to set its stool in this style, it has some way to go to match the might of WE party. But like its alter ego,  maybe less often will mean more and with the next Lovechild event not planned until September at the earliest, Alex concentrating on his European exploits, only time while tell whether it has the legs to last in London. (DISCO MATT)