With a bag full of brilliant beats and making a resplendent return, the very popular Parisian party Scream welcomes star D.J. Steven Redant back to the decks with open arms, this marvellous meet making our "Pick of The Day" choice for today (Wed 15th May), event details an image click below, while we look forward to this exceptional event & share some of Steven's latest sounds beneath.
Having just in the last few days published our review of prolific Parisian party Scream, our trip to the French capital back in January & our rapturous reflection of the club well worth a read at,   impressive Israeli, D.J./Producer Guy Scheiman having headlined this particular happening, serving up a superb set, that on top on resident Tommy Marcus's marvellous music, made this a memorable meet. And in Scream we have a club that virtually every week welcomes guest D.J.'s from right across the international clubbing scene, names such as Danny Verde, Pagano, Paul Heron, Tom Stephan, Nacho Chapado, Steven Redant, & Phil Romano, the club having been established back in 1997, quickly building its reputation as "the biggest French gay party…" and solely  on the basis of the spinning stars it attracts, this is a claim that holds weighty water, while on our account alone, it is clear that Scream in popular & packed week in week out,. Furthermore, it has survived while many others have fallen by the wayside, especially in the dreadful dive hat the Parisian clubbing scene fell into in recent years, a previously vibrant circuit of clubs reduced to specialist events & occasional international brand visits. Yet the continued success of Scream has provided a considerable cornerstone for the re-building of the French capital's clubbing scene and new parties are springing up with regularity, "Wake Up" the official afterparty for Scream, while Revolution is attracting interest and Matinee Paris is now the biggest franchise outside of Spain, much of this down to the hard work of Ludo, Jerome & Tristan (the Scream brothers) in maintaining interest in Parisian partying.
So Scream's stool is certainly a significant one, the club up high on the Parisian partying pedestal and this, on top of all the fastidious efforts by the clubs terrific team, is very much down to the international D.J./Producers that play, one of whom makes his resplendent return to Scream this Saturday (18th May), Steven Redant one of Scream's most popular guests, he making a resplendent return, having last headlined back in February and is sure to attract an adorning audience, especially given his recent riding high dance music chart successes. Having already scored a number one on one of the world's leading & most respected charts, Billboard, his collaboration with Danny Verde & Guy Scheiman (as The Bent Collective) on the Avicii vs. Nicky Romero Smash "I Could Be The One"
Mr Redant's studio productions building up a superb head of steam, he once again making it to the top of the Billboard chart, this time with his remix of Alexis Jordan's latest release, "Acid Rain", one which, in its own right has scored highly in charts, particularly in the US where she is based & has a huge following. And in this choice Steven has selected a single that really suits his sound style, plenty of punchy peaks, vivacious vocals & tech undertones within the original, Steven enhancing it into heavenly house hit with his re-work (up at https://soundcloud.com/stevenredant), giving it the dancefloor creditability it deserves and one we can easily picture making it big in clubs such as Beyond, Muccassassina, Red & Blue, La Demence and, naturally, Scream. So,  he sure to pull it out of his bag of beats on Saturday, along with a host of other studio works of his, possibly including "Beam Me Up",  "Oh Hey", "Summer Is Crazy" & "Try", all of which you can stream via his full Sound site page at https://soundcloud.com/stevenredant, while if you are in Paris on Saturday, then head to Scream as Steven's set will definitely be one to savour, remembering to click on the large image above for more details on this exceptional event . (DISCO MATT)
Back into music mode, we kick off by selecting our latest podcast & track of the week choices, Done & Dusted's compilation & a brilliant Verde, Redant & Scheiman collaboration our choices, download/stream links, respective banner clicks in our adjacent music section or by image clicks below, while we delve into the detail of these dance delectations beneath.
Having been out of action for a while, a good three months to be exact, it's a great feeling to be back into music mode once again & picking our podcast & track of the week selections, our podcast pick a hot off the production press compilation, while our track choice is one that was released a couple of months ago, but has been on our musical radar since. And with download/stream links to both within the "Podcast of The Week" & "Track of The Week"  rotational banner clicks away in our adjacent music section, we also share these links within the large images below, while also digging a little deeper into the detail on the producers & their prolific productions.
So to our "Podcast of The Week" choice first and to a duo new to our music selections, Done & Dusted having original formed back in 2010 as Dun & Dusted, this D.J. duo, brothers Simon & Louis Lennon, their "Summer Tech Part 1" podcast published under the "Audio Orgy" musical network in July last year, on the back of a handful of appearances at Ministry of Sound for the clubs "Above & Beyond" branded parties. However, with the brothers heading in different musical directions, we fast forward to 2013, where we find the re-formed & tweaked Done & Dusted duo, Louis Lennon joining forces with experienced & scene favourite Alan X, they quickly scoring a number of guest slot gigs across London, including at The Eagle in Vauxhall, a residency for the manly Thursday night meet, Butch, at East Bloc in Shoreditch & a Friday slot at Soho's Manbar, while they also played their part in the successful launch of new collaborative clubbing collective, This Is Prohibition in February. Indeed, it seems they very much hit the ground running, as the spring has already seen them jet out to Copenhagen to play at the popular "Bearserk" event, while they also starred at the Summer Rites pre-party at Heaven  back here in London the previous weekend. But this coming Bank Holiday Sunday (26th May) will mark Done & Dusted's biggest gig yet, as they will feature in the massive As One In The Park festival, they representing brand Bearracuda  in what looks like being THE gathering of the year so far, a real coup for both Alan & Louis who we now are really excited about being involved.
But it's Done & Dusted's first podcast that we are concentrating on here, the blend on sound styles between Alan & Louis working like a dream, the digital intro setting the scene for an upbeat funky & tech infused set of sounds that got our feet well & truly tapping from the off, Alan's sneaky vocal injections adding brilliantly to the high octane pace of the track selections. Indeed, it seems that this is a duo match made in heaven as, unlike a few playing partnerships we could mention, the switching between the two is pretty much seamless, they clearly having put a huge amount of hard work into choosing the tracks that have resulted in one of the most compelling compilations we have heard in a long time. And while we don't benefit from a full podcast playlist, our attention is grabbed along the way by a smattering of familiar tunes, some classics remixed, while it's the pace of the beats, those vocal infusions & the quality of the production that ultimately kept us hooked from minute one to sixty seven and will surely you too when you head to http://audio-orgy.com/ & hit the download button, while you can stream the mix via http://mixcloud.com/donedusted50 and also subscribe to this & forthcoming mixes by heading to the iTunes link at http://tinyurl.com/2w9algh. Plus, if this magnificent mix is a barometer for Alan & Louis's live performances, then we will definitely be hunting a gig of theirs down when we are fully back on our feet, while we are sure they will go down a storm in Victoria Park at the end of the month, so wish them well with that, a reminder that you can keep track of all of Done & Dusted's productions, gigs & activity by liking their page at http://www.facebook.com/djdonendusted.
Onwards to our "Track of The Week" and while, as we mentioned earlier, this a release from two months ago, having made such a splash when it hit the airwaves, we have had it on our radar & list since, it beating off a considerable amount of competition to make it to our first full-blown featured "Track of The Week" slot since February. And it is fully deserved on a number of fronts, first & foremost that our particular choice brings together three D.J./Producers (known here as the Bent Collective) that are not just good friends of ours, but are, in the case of Danny Verde & Steven Redant, huge stars across the global clubbing circuit, Danny particularly having gone meteoric in the last couple of years, having made it big in The States, Canada & the rest of the America's as well as Europe & Asia, while Mr Redant's jet setting D.J.'ing life continues unabated, he bouncing from one continent to another with relentless regularity. And the third man in the Bet Collective equation, Guy Scheiman, is very much now following in their footsteps, a pretty prolific 2013 seeing him score no less than eight European gigs so far, with much more to come, no mean feat when you realise he is based in Israel.
So, joining forces for this first track project seems to fit & sit well, while in this collaborative track production, Danny, Steven & Guy couldn't have chosen two more prominent names on the music scene to employ their remixing skills, Avicii having hit the big time with his massive smash, "Levels", since carving out an impressive D.J.'ing & producing career in the global spotlight, while Nicky Romero is a name synonymous with chart topping track production & remixing, he also having worked with the likes of Freddie Le Grand, David Guetta & Calvin Harris and has a discography extending to well over 50 official releases. And with these two huge names on the scene having combined forces on the track smash "I Could Be the One", in original mix form here,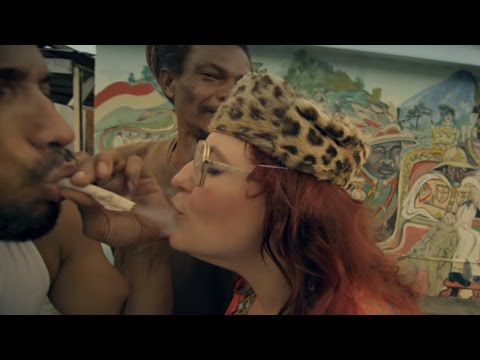 given its chart topping status in both the UK & the US among other countries along with its  production quality, this terrific track was ripe for remixing, three official re-works having been accredited since the original's release on Boxing Day, the Bent Collective our choice pick, not least as of all the three, it has the best dancefloor credibility, perhaps reflected in just how quickly it raced up the download charts when it hit the ground running in March Plus, what it reflects in its production & sound, is the style of all three contributors combined, definite flecks of Danny Verde in the beats & twisting of the vocals, while the euphoric undertones that then explode into intermixed tech tones throughout the rest of the re-work are symptomatic of both Steven Redant's & Guy Scheiman's styles of sound. So, all in all its an amazingly accomplished addition to the "I Could Be The One" track collection, we even preferring the boy's video
while for further snippet streams you can head to https://soundcloud.com/dannyverde/avicii-vs-nicky-romero-i-could &/or https://soundcloud.com/guyscheiman/avichii-vs-nicky-romero-1i, the official release & download options can be found by going to this Beatport  link at  http://.beatport.com/search?query=Avicii+vs+Nicky+Romero+I+Could+Be+The+One+Bent+Collective+Remix.
So,  that' it for our weekly choices but, with our eye firmly on catching up on the couple of months missed, plus having updated our website podcast & tracks section(s) with our pick of the best & latest releases, watch this space for the next volume in our 2013 music newsletters, "Podcast Picks & Tracks In the Mix" coming up next, while in Done & Dusted, Danny Verde, Steven Redant & Guy Scheiman, we have five terrific talents who, through these prolific productions,  prove that "Music Is The Answer". (DISCO MATT)
With 2013 having already seen impressive Israeli Guy Scheiman make his mark across Europe with appearances in Paris, Brussels, Nice, Hamburg & Prague, ahead of his next headlining gig at Red & Blue in Antwerp, we look at the rise & rise of this Tel Aviv based D.J./Producer as well as propelling his latest track & podcast productions.
In the fiercely competitive world that is the D.J. clubbing circuit, it has always proven extremely difficult for budding new talent to break into the big time, many of the world's bigger clubs continuing to rely on established & experienced residents, London having been a perfect example of this in recent times, even those based on the major clubs doorsteps not getting a look in. So when you consider all this amidst the European aspirations of an individual that is some 2000 kilometres away in the Middle East, the task to break out into the circuit becomes all the more difficult, but, in impressive Israeli Guy Scheiman, we have an individual whose determination to make his mark in Europe knows no bounds and over the last couple of years, through that dynamic drive & determination, he has built up contacts across the European continent & here in London that has, in turn, produced an increasing amount of bookings. And all of Guy's hard work has certainly bourn considerable fruit this year so far, we having been right by his side in & witnessing a prolific set performance at Paris's Scream in January, he quickly following that with a gig in the U.K. for brand Bearotica, February seeing him play for another manly meet, Hunkut in Brussels, while he can also boast Nice & MaDgiC, as well as Hamburg's Pulse club and the infamous "OMG" party in Prague in March within his playing schedule so far this year, all this ahead of his latest European appearance tonight (Sat 11th May) at Red & Blue in Antwerp.
So, 2013 has certainly started well for Guy, this very much building on a brace of showings right here in London last year for club brands Lovechild & Hustlaball which really got him noticed & for whom he remains connected. Yet, while there is little doubt that, particularly with Hustlaball, a club known worldwide, has propelled Mr Scheiman into the eyes of European promoters, it is his music & his productions that have spoken & continue to speak the loudest of volumes in this respect, he having built up a solid reputation for remixing tracks of some of the biggest pop stars on the globe, including Madonna, Rihanna, Kylie Minogue & Britney Spears, while more recent productions have included works from Alexis Jordon, Avicii & Will I Am. Indeed it was the latter's track, re-work, the hit "Scream & Shout" with Britney Spears that Guy used to open his set at Scream in Paris (appropriate or what?!), while his interpretation of the Avicii vs. Nicky Romero smash "I Could Be The One" was produced in conjunction with Guy's compatriot D.J/Producer stars Danny Verde & Steven Redant and, having scored significant successes in a number of well known music sites, is destined for huge heights we are sure. But, Guy's track production repertoire extends so much further, a whole host of bootlegs along with commissioned works for record labels including Universal, Atlantic & Epic records filling his discography, a trip & skip through https://soundcloud.com/guyscheiman opening up an impressive array of his prolific productions, The Scissor Sisters, The Saturday's, Beyonce, & Ellie Goulding all in there, along with a handful of his own tracks too, the most prominent with vocalist Peyton, Guy's studio production output among the most impressive we have seen.
Therefore, you would think he hardly has time to compile podcasts, but there you would be wrong, because between his Soundcloud site & his Podomatic page, this tremendous talent from Tel Aviv has produced no less than seven full length compilations in the last twelve months, including one for Gusman magazine, as well as three others marking his tours of Brazil & Spain last year, two destinations he already has in his diary for 2013. But it is his latest podcast that gets our detailed attention, as it comes from one of a handful of gigs he is re-developing into his schedule back home in Israel, his live performance at Tel Aviv's Apollo club caught in a massive 2 ½ hour podcast that is packed with many of the productions we have mentioned earlier, the compilation taking you on a jovial jamboree of a journey through vocal tracks & more progressive pulses that very much reflects Guy's genre style & performances, it also reminding us of his superb set at Scream back in January, so is definitely one for your collection by going to http://djguyscheiman.podomatic.com/ & clicking on the download link. That said, with a tenfold output of tracks, inevitably we are led back to what Guy would admit, apart from his desires to play live across Europe, is his biggest musical love, his track productions, our choice pick going to that Avicii vs. Nicky Romero "Bent Collective" remix collaboration with Danny Verde & Steven Redant, out via https://soundcloud.com/guyscheiman/avichii-vs-nicky-romero-1i, one which looks set to be our track of the week this week, this version right up there with the original, so another must for your collection.   
Back to Guy's gigs and with those tours of Brazil & Spain on the 2013 horizon, plus with his name & reputation beginning to spread across Europe, tonight's Red & Blue appearance sure to boost & propel his name even more, it seems that Guy is well on the road to achieve his aims & ambitions to make D.J.'ing his full time vocation, the nest big step being the leap towards basing himself here. So, we wish him well with all his endeavours and, given the opportunity, will hopefully once again be right by his side, soon, just as we were during that prolific Scream performance in January, as in Guy's hands, "Music Is The Answer!". (DISCO MATT)
Tapping into familiar & traditional territory, we land our Podcast Of The Week choice on a compilation that marked the launch of new digital radio station, Sauce FM, while our Track Of The Week come from the hallowed green turf of Milan & a producer of prolific proportions, download & stream links, respective banner clicks away opposite or image clicks below, while we expand on these musical masterpieces beneath
Well, it's certainly been a week of musical nostalgia we having dug deep into our MP3 player archives, finding a handful of heavenly house music mixes from 2010 that have more than satisfied our ears while spinning around London's roads. Plus this look back in musical time has re-opened our eyes to talents we have perhaps been overlooking of late, while with tracks announcements flashing up on Facebook, the choices for both our podcast & our track of the week choices kind of fell into a lap quite easily, both reflecting two stars of the scene, one here in London, the other internationally, that have been marvelling us with their music for many moons.
So to our "Podcast Of The Week" first and one that was spurned from that nostalgic trip own the Brent Nicholls compilation path we trod (or was that pedalled?!) during the week, his LGDF Volume One the catalyst for others that hit our playlist, including his Get On My Gay Face mix that holds so many magical memories from our trip to Berlin two years ago. And this somehow brought us to one of his latest releases, a podcast dedicated to new digital radio station, Sauce FM, which began broadcasting from its Brighton base on 8th February, Brent's "Saucy Beats" composition played live on air that weekend. And, while we have found many of his podcast productions of late missing our musical mark by a considerable margin, this one grabbed us right from the off, the first track, "Hum" by Gabriel Castellon gets us in a mesmeric mod straight away, Richard Grey's remix of the Human League classic "Don't You Want Me" also doing it for us, while other classics in the mix/remix include U2's "Pride (In The Name Of Love) and the disco delight "Music In Me". However, in the Shahaf Moran extended remix of Adele's first 007 theme tune, "Skyfall", we are treated to the best re-work version of this we have heard track yet, while of the other towering tunes, thirteen in total, it is Tom Forester's truly amazing "All I Need Tonight" that is the huge highlight for us here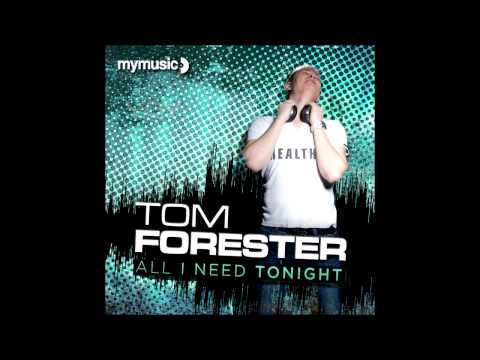 while Brent's "Saucy Beats" bonanza is definitely one for you collection, download/stream options a "Podcast Of The Week" selection opposite, an image click above, or by going to http://djbrentnicholls.com/web/2013/02/11/podcast-saucy-beats/.
To our "Track of The Week" now, we being faced with a tough choice as our Milano man Danny Verde, just ahead of his latest trip to Sydney Mardi Gras, has been beavering away in the hallowed recording turf that is his beloved Holab Studio's, the first one we needing to consider, one which is a joint venture with Steven Redant & Guy Scheiman looking like taking the slot next week, not least that with over 60,000 hits in just four days, it looks like being absolutely huge. So, without already spoiling our own track choice thunder and wanting to let the delirious dust settle on this phenomenal production, we instead picked out Danny's other remix composition, his remix work of Nikki Williams' "Glowing" having all the hallmarks of a Mr Verde version, the uplifting big room sound that shouts from previous productions such as Ellie Goulding's "Starry Eyed", Lady Gaga's "You & I" and Blake Lewis's "Till We See The Sun" , albeit on this latest work, a tad more restrained. However, its only when you compare Danny's delight with the original right here
that you can totally distinguish his style, one which continues to press all our musical buttons. Will it go down as a Mr Verde classic, we are not yet sure, although it does prove that man is still on the money when it comes to his studio productions, even of they now playa signifcan second fiddle to his huge international D.J.'ing career which we, after following, befriending, supporting & promoting this incredible Italain individual over the last five or so years, can only be immensely proud of. As for "Glowing", you can download both all three of his remixes, that is the radio edit, the dub and, our preferred, the club mix, via Beatport at http://beatport.com/release/glowing-the-remixes/1039375, while head to his renamed Soundcloud site at https://soundcloud.com/dannyverde for his pre-release snippet, or simply click on our "Track of The Week" banners opposite.
Well, with a music march in in our step and our next 2013 newsletter volume on the near horizon, we can say that in both Brent Nicholls' podcast & Danny Verde's tracks, we have two productions that, just like the men who made them, prove yet again that "Music Is The Answer!". (DISCO MATT)
In a wonderful weekend of re-union's, we found ourselves filling our ears with a classic compilation that brought back so many magical memories that we couldn't resist making it our "Podcast Of The Week", while this marvellous mix is also the source of a classic choon that we crown as our "Track of The Week" choice, download/stream options on both an image click(s) below, while recap on our feature of the time beneath.
Having nowhere near landed from the cloud nine that was, without doubt, one of the most amazing weekends in a long while, one filled with fabulous re-union moments, the amazing Antwerp the backdrop to being back with our brilliant Belgian boys, Elof de Neve & J.d. Cerronez, we also finding ourselves swept with a real sense of nostalgia that saw us fill our ears on our outbound journey leg with a classic compilation very close to our hearts. And while much water has gone under the bridge since we first joined forces with Brent Nicholls in a short lived collaboration series, this podcast remains and will probably go down as one of our all time favourites. So, soaking ourselves in a little self indulgence as well as not wishing to come down from that weekend cloud nine, we have made our "Dance-tastic Top 20 Dance Hits of 2010" our Podcast Of The Week, sharing extracts the feature we published at the time of its release in January 2011, while also choosing our Track Of The Week from this superb source, one with many meanings to us (and possibly others) at this moment in our lives, while it is one that very much represents this sense of nostalgia we find ourselves in.
So to the podcast, one which virtually to the week two years ago (and not long after its release) featured large in our February frolic to Antwerp, two years on, once again playing a big part in our weekend, of re-union & nostalgia. So, as we arrived back in London this afternoon, we had an epiphany, why not have a "classic slot in our "Podcast Of The Week" selections every now & then?! And having featured it in a full on D.J. focus of Brent Nicholls, this what we had to say about this
"…..When Brent kindly offered to compile a special compilation to mark the completion of our year end music review and the selection of our top 40 tracks within that review, we were not just honoured, but filled with gratitude with this amazing offer. Yet, given our similarities in musical tastes, it was very much a die-cast disco duo in the making, or as Brent aptly put it, "…a collaboration made in disco heaven…", although, from the off, this most skilful of mixers was faced with the tricky task of tailoring a compilation that flowed, given the occasional chalk & cheese choices that made it to our top 40. Indeed he explained to us that "…what started as a top 40 turned into a top 30 which is now a top 20…" stating that "…These aren't his top 20 of the year, but are tracks extracted from his original top 40…" also adding that "…some tracks, after all, just don't go together no matter how hard you scrunch, munch, filter and glue…". But glue he did, and to amazing effect, in fact we cannot wait to get our right hand hearing back, so we can listen to this special 152 minute mix in full stereo glory.
Simply called "Disco Matt's Dance-tastic Top 20" mix, Brent's brilliant piece of work combines all our favourite tunes of the year 2010, ones that have special meaning, others that rocked us in clubs & elsewhere, although what it is not, is a reflection of the big dancefloor sounds (there are a couple in there), rather as our man from Oz puts it "…Matt's eclectic taste reflected…creating some interesting but succesful moments by the fusing of different genres…." he also admitting that "..it quite obvious that many of Matt's favourites were also my favourites, which I guess defines the word popularity…but this mix could easily be considered MMX volume 3…The Disco Matt Mix..", Brent, of course, having rounded up his musical year with a double volume of tracks titled "MMX", which are both available at http://djbrentnicholls.com/music, and are, may we add, very worthy additions to your collection.
As for our special mix, well you can listen or download it in a number of ways. First & foremost, you can visit Brent's website (as above), where you will (currently) find it at the top of his home page, or within the "music" section together with download options & a full playlist. Secondly, you can go to the link t the foot of this post, a link that will also appear on our website in a separate short report but is obviously here too, while lastly, we have added it to our soundcloud site (http://soundcloud.com/discomatt) & our podcast page (http://discomatt.podomatic.com/).  So for a slice of collaborative disco heaven & a dollop of this die-cast disco duo, go grab this exclusive mix and immerse yourselves into a dance-tastic dream, as there can only be one way to round off this special report, and that's by saying, "Music, Brent Nicholls style, is definitely the answer"….."
To our track of the week now and one that is found pretty much in the middle of our dance-tastic podcast but is one that first came to our attention back on Brent's "LGDF" album for earlier that year, not least for its terrifically soothing trance style, one very much for listening to while sitting back with a cool drink by the pool. But, having re-discovered our podcast this week, this track has hit a number of marks, the title "Take Me Back" fitting the bill in respect to many things going on in our lives right now, this Kenne Kuramochi original dub gem here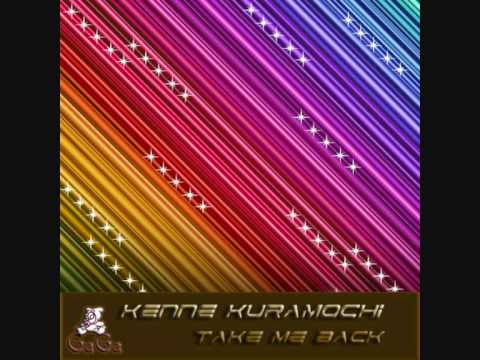 also centring us on an inner sense of peace & tranquillity amongst the turmoil and anguish we are facing at the moment. And it seems that a handful of others have latched onto the tracks towering qualities too, J Velardi & Luque having given the track a harder, deeper & much more clubbier feel, Laurent Schark having gone that extra re-work come sample mark in an attempt to give it broader appeal & even radio airplay like qualities, to good effect we have to say. However, while the original can never really be topped, the re-work by eSQUIRE is a particular sample favourite of ours, not least that we admire & love virtually all of this artist's studio productions, as he seems to add a whole new dimension to each track he either samples in with others, or simply re-models, as he has done with "Take Me Back" here to exceptional effect, creating a virtually new & stunning sound.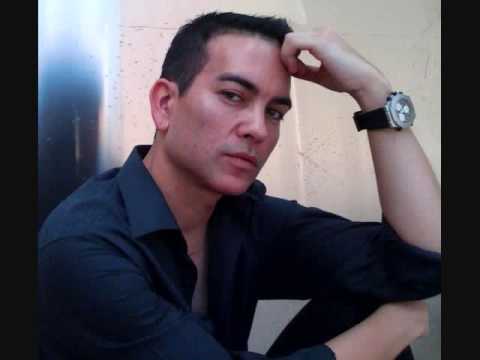 So, it very much has been a weekend blast from the past and a what a brilliant blast it has been, the memories of Red & Blue relived, the reunion with Elof & Joeri complete and the our affair with that collaborative compilation & towering tune re-kindled, all in their own way serving to prove that "Music Is The Answer" (DISCO MATT)
With the launch of his new club, Baked, just hours away and with a marvellous music policy that is as scrummy as a Victoria sponge, we have mixed up our own Mary Berry music bonanza, lining our tunes tin, opening the oven and serving up superb slices of the deck duty & studio sets that make up the rapturous recipe of baking beats cake chap, Chris Brogan, while also looking at the aims & achievements he has for this new club concept of his.
Earning a decent crust as a D.J. on the capitals clubbing circuit is so much tougher these days than when it was when we first landed in London in the 90's, as then there were so many different venues with equally different styles, spaces and sounds, which meant there was so much more choice for the young, enthusiastic & energetic new blood that seemed to appear quite regularly. But oh have times changed, as not only have scores of clubs disappeared, but the clubbing scene has, in a way, shrunk, or at least concentrated itself to the degree that what we can only describe as clubbing cartels have taken hold, the days of D.J.'s being able to hop between brands & promoters without repercussion long gone. Moreover, what was considered an ample crust of pay back then, is now nothing short of pittance for the capitals scene D.J.'s in comparison to their European counterparts, mainly because the rates are virtually the same now as they were back in the 90's, so no accounting for inflation there then!!  So, it comes as no surprise that many D.J.'s in London have other jobs and their time behind the decks is much more of a vocation than a career, the charismatic & bubbly Chris Brogan one such individual who, like many of his compatriots, has seen opportunities here in the capital, at best wax & wane, while at worst simply shrink. Indeed, having dipped under our own radar in the past year or so, despite being on our affectionately termed "protégé list", Chris has sped right back into the spotlight as a result of his new club concept, Baked, which launches tonight at Green Carnation, meaning that while we would have loved to be been there, we are doing the next best thing, by focussing on him, his D.J.'ing & his podcast productions.
Chris Brogan is a name that will be familiar to many that frequent both the manly & bear-tastic Tonker at The Eagle and the swish & substantial Soho bar The Edge, both resident spots for Chris these days, while we go right back to 2002 to find Mr Brogan first breaking out onto the D.J. decks, he jumping at the opportunity to play at Fabric, a venue that has housed the likes of DTPM & Matinee, while Mr Brogan's break was for a straight party, Chris entirely comfortable (as many are) in playing it straight as well as gay. Indeed, this has been a winding path that Chris has followed with fervent footsteps over the years, not so much dropping his guard in the pursuit of a gig, but rather grasping great openings, offers and opportunities with both hands, appearances at The Ministry Of Sound & for brilliant international brand Salvation huge highlights, the latter both here in London &  across on the continent , his involvement very timely, as while Salvation was riding high across the world, like so many other clubs of its generation, it was finding the capitals circuit a much more difficult proposition, in no part due to the dirty handed dominance that a certain clubbing group was adopting. These two massive names on the music industry & global clubbing playing field apart, Chris has played across the world, particularly in his early years, destinations including Brazil & Mexico, while closer to home, the likes of Belgium, Germany, Greece, Denmark and Sweden feature too, home an interesting point here as while Chris is based in London, his family & his background stems from France, he often paying visits and playing the occasional gig there too.
However, Chris's real passion for music, as he explains, "…is to work on my own productions that showcase my creativity both in the compositions I produce in the studio and in my live sets…", this very much exemplified in the variety of podcast he has released as well as the titles he chooses, two of our favourites being "Baby Cakes" & "Off With Their Heads", while others have been directly devoted to parties he has played, "Hola" at The Shadow Lounge one. Plus, it's worth mentioning other places he has played that have influenced his podcasts, Rupert St & Barcode (both in the good days of course), Hed Kandi in Clapham and even Soho Gyms. All inspirational to the Brogan beats production machine, while we also should mention recent appearances in Cologne for clubs Recon & Panic Room, while without doubt the biggest influence has been Chris's own & first track production, "Temper", which, with a helping hand from our super Swede Per Q.X., he worked on during the summer of last year, its release in October following being assigned to Sorry Shoes Records, seeing it reach number one in the highly respected & renowned download site, Juno. And Chris remains keen to release more tracks, "Green Means Go" his latest project, while you can keep pace with his track by following http://junodownload.com/artists/Chris+Brogan/tracks/. As for his podcasts, please don't ask us to hang our favourite hat on any one production, as we dig pretty much all them, no surprise when our musical tastes both in terms of genres & sound styles are quite similar to Chris's, while Mr Brogan's choice of artists for inclusions on his podcasts also align with ours, the likes of Stefano Noferini, John Dahlback, Michael Gray, Bob Sinclair, The Hoxton Whores, and Syke & Sugarstarr just a small handful among heaps of others that do it for us & Chris. That said, his "Baby Cakes" compilations are right up there, while that "Off With Their Heads" production always makes us dream of summer and is the perfect antidote to this latest cold snap we are being subjected to, but with plenty more to choose from, we are sure your collection will grow considerable when you click on http://djchrisbrogan.podomatic.com/.
However, the world of Chris Brogan doesn't stop there as this genial gent is also dipping his toe into club promoting, his "Baby Cakes" podcast series the inspiration for the name of Chris's new night, "Baked" which, as we said, launches at Green Carnation in Soho tonight (Sat 2nd Feb), the plan then to run it as a monthly meet on in the first Saturday each month. And we find the name of the club quite catchy, another example of Chris's creativity, while the music policy also seems to have the Brogan beats banner of brilliance on it too, how did he put it "…200 gram(s) classic house, 300 gram(s) anthems, 1 pinch of disco & 1 extra large dollop of  fun…" that plan to include classic hits & anthems, along with fabulous floor fillers & splashes of chart pop a refreshing breath of air in a clubbing environment which is all too often driven by tech and even tribal, vocals hardly every part of the picture. So, given this, coupled with a shift away from Vauxhall of late, along with that recent venue closure in Soho, we reckon that the timing of Baked couldn't be better, the element of fun very much something Mr Brogan is keen to emphasise. And while he acknowledges that Baked will not compete with the bigger brands, the fact of the matter is that he doesn't want it to, that the words variety & room carry weight in this particular equation, as it is about time we benefitted from more variety in our clubbing schedule and there is definitely room for more club nights, Baked, along with a host of other new clubs & events launching this month, we hope, signalling a tide change in the capitals clubbing circuit, the current definitely looking like its pulling away from that south of the river superb. So, with the Baked stall set, we wish Chris & everyone involved all the success they truly deserve and may this delightful dough of a dance devotion rise & rise like the best Mary Berry bake. (DISCO MATT)
Having propelled podcasts in the primary in volume one, it's the turn of tracks in this our next music newsletter of 2013, we picking out the producers we promote right here on our website, looking through their recent productions & picking out our highlights, while podcasts get a little look in too.
After a couple of false starts towards the end of last year, we are filled with a huge sense of relief that the clouds that hung over us in 2012are lifting, along with the braking of certain shackles that were all too often dominating our lives, we very much finding ourselves back in the writing grove and feeling great for it. So while we sit on our sofa nursing our first (hopefully only) injury of 2013, the order that has seemingly returned means that we are in action stations mode to propel the prolific track producers that gain our support right here on our website. And what a spectacular six they are, all star players on the global clubbing circuit and whose tracks & productions are, in our books, right up there with the best in the business, meaning it is with complete & utter joy that we will be sharing with you, snippets of their biog's and discog's and then selecting our tip top tracks with links to official download pages & video clips. But this second volume in our 2013 music newsletter series is not entirely about the towering track producers, we finding room for a couple of podcast mentions, while also propelling a new(ish) production that we have been itching to share for a few weeks now. 
So let's get down to business and to the first of our spectacular six, a man whose work we have been following for over five years now and someone we are privileged to call a great friend, Danny Verde having exploded onto the international D.J.'ing stage in 2009 after building the solid foundation that is his track recordings, the hallowed Holab Studio turf that is his home, this marvellous Milano man having been in the music making business since 1994. His early years saw him make his mark in Italy, while in track terms, his big international break was the release of "Pushin To The Top" in 2008, this pretty much opening a floodgate to remix opportunities that have since seen him work on productions for Lady Ga-Ga, Cyndi Lauper, Kelly Rowland &, most recently, The Scissor Sisters & Mariah Carey. But setting his studio work aside for a moment, Danny's D.J.'ing strides have been pretty huge in the last three to four years, very much propelling him to the top of his game, Europe, The America's & Australasia his prolific playing field, he having cracked the US nut a couple of years ago and hasn't really looked back. And you just have to look at the schedule he is about to embark on, to see that Danny is a gig globetrotting giant, The Atlantis Cruise seeing him sail the Caribbean in just four days time, this followed by Mardi Gras in Sydney, then Moscow, Palm Springs, Bangkok, Paris & Dallas, while Mexico & Brazil are regular & rich playing fields for Mr Verde, his trips to the UK sadly pretty seldom, although we did manage to spend a wonderful short weekend with him in Brighton last September.
So to those tracks and if there was ever a production that shouts Danny Verde it is "Pushin To The Top", while his other fully fledged single "Express Yourself" has, perhaps, enjoyed much more exposure both across the worlds dancefloors and on the international radio airwaves, while a third track, our favourite of the three, "Open Your Heart" is one that has dipped under the popular radar a little, not quite emulating the success of the other two, but is an equally good example of Danny's talent for turning out  a tip top track. However, it is his remix productions that have been pushed to prominence, a veritable feast of beauties in his beats batch, many holding magical memories for us, his incredible interpretation of Blake Lewis's "Till We See The Sun" reminding us of a brilliant last trip to Berlin, while his re-work of Ellie Goulding's "Starry Eyed" is us on our Beyond spot through & through. Then there is Lady Ga-Ga's "You & I" which recalls the fabulous Friday we spent by Danny's side at Muccassassina in Rome, while his nifty work on Neon Hitch's "Fuck U Better" not only links us with racing around London's roads, but made it safely into our top 40 track chart of 2012, beating off plenty of stiff competition others in the process. However, while Danny has amassed no less than six official remixes in the last year alone, all which you can preview via https://soundcloud.com/holabstudio, some also up on his Beatport page at http://beatport.com/artist/danny-verde/70306, if we were pushed to pick a favourite of his many marvellous mixes, it probably has to be Danny's remix of the Pagano & Wayne G track "Trapped" featuring the vocals of Peyton, one which this incredible vocalist would, we expect, rank as an all-tile anthem, as we do.
To the second of our spectacular six and the superb Guy Scheiman, another prolific producer that we have befriended in recent years, just three weekends ago helping him celebrate his birthday in Paris, that same weekend witnessing a truly scintillating set of his at Scream, while the memories of the terrific time we had together at Delice Dream a couple of years ago will live with us forever. But there have been opportunities missed, Guy's part of the Hustlaball London playing package in 2011 one example, we having been laid up in hospital while just this weekend, we could have been with him in Bristol but for yet another injury. And we have to grab these chances swiftly, as his Tel Aviv base means this impressionable Israeli rarely makes trips to The U.K., while Germany, Spain & soon to be a tour of Mexico are destinations you will find the genial Guy when away from home. However, home is where Mr Scheiman is at his most productive, devoting much of his spare time to his studio sessions, while the clubbing scene in his own backyard has been familiar territory for many years, guest slots come residencies at the likes of Penguin, Supermarket, Oman 17 and Cat & Dog are all part of his playing portfolio, while his insatiable desire to carve out a career behind the decks oozes from every pour.
However, there can be no doubt that his absolute passion for amazing music runs through his veins, not a day going by without him delving deep into the bowels of Beatport & other such sources, this then flowing his creative juices &  his powerful intellect pumping, tuning him into potential mix/remix projects, one after the next. Indeed, looking through Mr Scheiman's studio work in just the last twelve months, we count a stunningly staggering twenty four track productions, a mixture of official, unofficial & bootleg releases, but a figure that is quite phenomenal when you consider Guy also holds down a full time job in sports physiotherapy. Therefore, finding a favourite is a taxing task, the choices extending to artist that include Anjulie, The Saturdays, Ciara, Ellie Goulding, Kazaky, Katy Perry, Doxi Jones, & Beyonce, while his official remix of The Scissor Sisters track "Only The Horses" probably tops this particular pile for us. But Guy also produces his own tracks too, two notable successes being "My Life" & "Ibiza Trip", both finding favour internationally, while he has charted collaborations too, most recently with performing artist & vocalist, Peyton, the result the rapturous "Reach Out" which is, even more than The Scissor Sisters snippet, knocking on our number one Guy track door. So, with so many to choose from you can see our towering task, one which we have, once again, enjoyed being engrossed in, a terrific trip you can too take by heading to https://soundcloud.com/guyscheiman, while that top of the tree track belongs to his resplendent vocal remix of Flo Ride's "Wild Ones" featuring the vivacious voice of Sia, one officially released on Atlantic Records, one which we share in full video glory beneath, while, to add it to your collection head to https://itunes.apple.com/album/wild-ones-guy-scheiman-vocal/id500366574?i=500366580&affId=1590916&ign-mpt=uo%3D5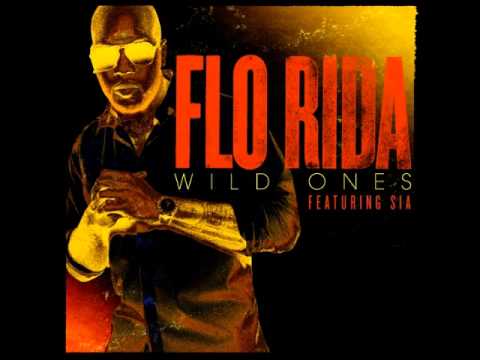 To a podcast mention now and our attempt to draw a line under 2012 once and for all has been fabulously thwarted by Brent Nicholls who has shared his picks of the year, a brilliant blend of the genres Brent lists as "…commercial tracks, dirty tunes, old school flavours, remixes, covers, pumping & jumping…" no less than 34 tracks that make this three hour compilation one that offers something for everyone and everything for someone,  download/stream options a click away at http://djbrentnicholls.com/web/2013/01/23/mmxii/.
Right back to our track producers and to  Javier Medina, the next in our spectacular six, he like the two before him, despite the distance between us, having become a close companion, over three or so years this partly due to the fact that we share a fellow friendship in Leomeo Carandang. but moreover through the support we afforded him from when we started following his music making back in 2009. And while we cannot in any way take the plaudits for propelling him into the path of Alex Erfan who brought Javier across from his Barcelona base to London to star in both As One & Lovechild parties, we reckon our music features & podcast promotions helped in some way. That said, Mr Medina up until this time had made his wonderful way around Europe & across to Australia, that on top of regular residencies back home for Dboy & Devotion. However, without question, his biggest break in a long & hard working career in music, has been his marriage with Matinee, one that now sees Mr Medina as a prominent part of a world tour team that includes Taito Tikaro & J Louis, trips to Miami, New York, across Europe and also here in London have undoubtedly increased his playing profile, we making the most of the brief catch up back in the summer. And while we will be missing out on his headlining appearance for Matinee "Pervert" this coming Saturday, as we are away in Antwerp, we have no doubt he will make his magnificent mark, his influential involvement in the brand, to our mind, having contributed to s shift in musical genre & style.
However, all that said, Javier's studio work spans his career as much and with the recent formation of Classroom Records plays a significant part in Javier's day to day life, an independent dance music label which he formed with fellow Spaniard & D.J. Jorge Soüst, both individuals sharing the ethos of the label which they describe as one born out of "…more than 10 intense years of experience behind the desks, in which we have developed our own concept about music, beyond the ideas and limitations pre-established in each moment of our  professional careers, allowing us to synchronize both biorhythms in a constantly evolutionary state…", adding of the label's aims which are to "…keep on exploring & experimenting, to show the world our own vision of the current clubbing scene…".  And since its birth in February and formal launch in May, Classroom Records has released five tracks, each with a variant of remixes, productions extending to Oscar De Gala's "Mechanish" & Marc Galindo's "Space Invaders"  while both Javier & Jorge have produced one each, "Hole In My Bed" and "Gypsy Clap" while the latest is a Sebastian Manuel & Hony Dijon recording, "The Age Of Communication" doing great guns, not least that it featured on the front page of download site Beatport's house genre section, no doubt propelling Classroom Records as a label to a wonderfully wide audience. Yet with the tracks firmly in the tech to techno bracket, with our aging tastes, they are not really our bag, while you can soak up all their splendour by heading to https://soundcloud.com/classroom-records while for our tip top Javier track we go on a nostalgic trip, finding the delightful "Nirvana Dream", a joint production with Mr Medina's & our Parisian pal, Leomeo.
Onto fabulous number four of our spectacular six and a fellow resident of Barcelona who too manages his own record label jointly with Nacho Chapado, the label in question being Guareber Recordings and the man of the moment, Ivan Gomez, a D.J./Producer of profound proficiency who has been treading the live set & studio boards for over fifteen years now, in that time amassing an array of club residencies & guest slots right across his home country & the whole continent. With appearances here in London for the huge LGDF Festival & at Beyond, memorable moments for us, Ivan follows a  feverish schedule that still sees him continue to party in Portugal, spin in Spain & impress in Italy, while continental switches also see's Mexico  a dynamic destination for him. However, hoveringly in recent years, the studio has taken up more & more of his time, Ivan's passion for production evident in the output which never fails to impress, while the Spanish spirit that is his every heart beat shows through in his music making magnificently, the genre blend come hopping that includes tech, progressive, tribal, minimal & underground, occasionally tinged with uplifting vocals, also mirroring in his live set performances. Add to all that,  when you see the vast array of artists works he has remixed & D.J.'s he has covered, Peter Rauhofer, Offer Nissim, Mike Kelly & Pagano just four examples and labels that have carried his work including Star69, Twisted USA, Matinee Recordings, & Sorry Shoes, Mr Gomez's considerable credentials cannot be denied, rather celebrated.
So to the Gomez studio of productions we go, first taking a quick look at a just one of many notable achievements, he having as recently as 2011, achieved a number one on the prestigious Billboard list in The States with his remix of Yoko Ono's "Ono Move On Fast", while heading for that outstanding output we deluded to just now, we find a Soundcloud site packed with no less than seventy two productions in the last twelve months alone, a truly phenomenal number in some ways difficult to comprehend as that means, on average, he has produced a track or podcast every five days of the year. So picking out highlights from all these is pretty mind boggling, we concentrating here in Ivan's own tracks for the first, which include "Funkagain", "Your Love", "Get Well", "The Rhythm", the interestingly titled "Cada Die At 5am", "La Musika", "Somebody 2 Love" and "2 The Sky", while "You Drive Me Crazy" definitely floats our beats boat the most. As for of the many he has remixed with Nacho Chapado (and there are a lot), Offer Nissam's "I'm In Love" is close to the top of our list, although we head slightly further back into 2012 to fall on The Free Radicals Formation, a trio that is actually Ivan, Nacho & close friend & fellow producer, Fran Ramirez, their towering track "World" without doubt top of our tree. But with so many other's to choose from, the Ivan Gomez world is your oyster at https://soundcloud.com/ivangomezmusic, while his Beatport page at http://beatport.com/artist/ivan-gomez/70053 is a great nitro for the uninitiated, we  that fave our ours, "World", in Fran Ramirez radical mix form, right here.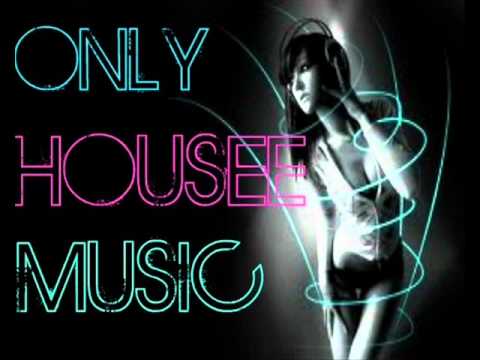 To that track mention we have be itching to share, it coming from London producer Matt Kotchi, who has worked with fellow friends & other seasoned  scene faces Rich B & Chrissy Darling, he an east end exponent, circulating clubs such as "Songs Of Praise" & "SOS", while his latest release, "Play Our Music" is the one that gets the DM mini mention, hitting on https://soundcloud.com/matt-kootchi/matt-kootchi-ft-martin-kirley serving up a short teaser, while a search on iTunes & Beatport will find official downloads via Toolroom records.
Onwards to our fantastic fifth of six producers focuses and we find Taito Tikaro occupying a spot that is richly deserved solely on the strength of the phenomenal productions that well & truly rocked our world in 2012, a string of hits that have not only, each & every one, made it into out Y.E. top 40 chart, secured ninth with "My World", this amidst one of the closest top ten's in our chart history.  However, virtually from nowhere in November came his huge & heavenly remix of DHP's "Not Alone" with studio recording partner Flavio Zarza, it claiming number one spot ahead of, what was till then, an almost certainty in Rony Seikaly's "Take Me Higher". But we digress as there has been so much more to Taito's year & indeed career, he a major torre de force in the Matinee package, probably their biggest resident D.J. in terms of stature and has played for the brand for close on ten years, not only playing a major role in this Spanish super clubs world tour, but, during the summer season, performs regularly at Amnesia in Ibiza, L 'Atlàntida in Sitges, DMIX & Le Madame, as well as all the major Matinee parties in its base in Barcelona, including the massive Circuit Festival every August. But Matinee aside, the list of clubs Taito has played reads like a who's who of clubbing, Rome's Muccassassina Haoman 17 in Tel Aviv, The Week in Brazil, Paris's  ShowCase, Space in both Ibiza & Miami, Madrid's Space of Sound  and Space both in Ibiza & Miami, while we can never really escape his Matinee connections, global destinations he has travelled & played for the brand over the years including in New York, Miami, Las Vegas, Toronto, Paris Amsterdam and, of course here in the capital, where, in the heady days of the Matinee London between 2006 &10, he starred The Collosseum & at Cable. 
But it's his studio work that we focus on here, as his production list is substantial to say the least and the labels he has recorded for just as impressive, major ones including Spinnin Records, Tommyboy, Gusto Records, Armada Music, Juicy Music & naturally Matinee Records, Taito describing his style of sound as "…hybrid, merging different styles to create a very personal overall genre, gliding across techno, electro, progressive and deep house…"this as accurate assessment as we could make, as you only have to listen to one of his tracks having read that to realise that pinpoint assessment. In terms of his discography, it's a question of where do we start?, the list considerable, Taito having worked with fellow Matinee resident J Louis on a number of mix & remix projects over the years, not least, "The Bodies Connection", the massive anthems "Shine On Me", "The Time Is Now" & "Looking For Love", while you will notice from more than a handful of his productions, that he also works closely with vocalist Vanesa Klein, who is too part of the Matinee machine, "Addicted" just massive, while for us, "My World" wins this mini competition hands down. Other huge dancefloor hits that have received the Taito mixing magic have included "Miracle Of Love" & "Show Me Love", the latter having been re-engineered for 2012/13 and is simply stunning, while more recently he has collaborated with fellow Spaniard Flavio Zarza on their track "Lift Me Up" as well as remixes of Florence & The Machine's "Spectrum" along with that number one of ours, "Not Alone". So, to pick out a favourite leaves us in a real dilemma, while you can choose your own or just soak up all of Mr Tikaro's terrific tunes by going to https://soundcloud.com/taitotikaro or checking out his Beatport page at http://www.beatport.com/artist/taito-tikaro/14553, while having landed on "Not Alone & "My World" so many times, we thought we would rather share that re-engineered 2K13 mix of "She Loves" which we adore.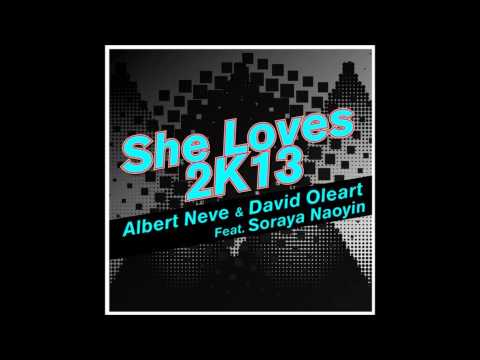 To superb number six of our spectacular six and, in reality, the word superb hardly does this Sicilian justice as the career he has carved out for himself both behind the decks and in the recording studio is nothing short of colossal and while some of our critics have questioned our occasional stance towards Francesco Pagano's style of sound, in the many years we have known this extravert individual, we have always admired his achievements and soaked up his scintilating sets, Plus simply by researching this piece on Pagano, affectionately called "The Italian Stallion", we cannot help but marvel in his music, while when you glance through the global list of clubs he has played in recent years, there is no-one we know that compares, huge guest appearance highlights surely Alegria in New York, Miami's White Party and Winter Party Festival, White Party Palm Springs, The Week in Sao Paulo, Living in Mexico City, Arq in Sydney, Circuit Festival in Barcelona, Space Of Sound and WE Party in Madrid, Space and Privilege in Ibiza. But we could go on & on really, not one corner of the globe untouched, while regular roving residencies in Europe include La Demence in Brussels, Rapido in Amsterdam, GMF in Berlin & Scream in Paris, while with Francesco considering himself as a proud Londoner, we would venture to suggest that is heart remains here. With the likes of Trade, Beyond, Matinee, SuperMartXe, A:M and even Onyx all part of his playing portfolio & magical memory moments for us, we also recollect with real fondness those heady days of Barcode Vauxhall, when he pumped & packed out the place with his phenomenal progressive performances. Plus with recent appearances for Deelooded & Room Service combined with his own club night Deviate, it seems that Pagano's roots remain here in the capital, even if he lives out of a travelling suitcase more often than not.
However studio productions are equally as impressive, in some ways more, as not only has he mixed & remixed for music industry a-list of artists, but he records his own tracks, occasional puts them into compilations that are of very much in the true sense of the word and he even has his own record label, Deviate (hence the club night of the same name). So what of those music industry stars, well Pagano's remixes & collaborations include The Scissor Sisters, Freemasons, De'lacy, Robin S, Kathy Brown, Peyton, Lisa Millet, & Billie Ray Martin, while he has also worked with fellow producers including Chus & Ceballos, Ralphi Rosario, Wayne G & Stewart Who?, labels supporting the long list of Pagano productions stretching to Stereo Productions, Nervous Records, MN2S, S2G Productions and biggies Kult Records & Universal. Add to that support for his recordings from  industry heavyweights Carl Cox, Paul Van Dyk, Bob Sinclair, Fergie, Cevin Fisher, Danny Rampling, & Quentin Harris, early productions including "The Ride", "Lessons In Love", Rocking Beat" & "My Religion", more recently his notable track achievements include "Trapped", "Kissing The Wookie", "Hispanicity", "Perfect World", "Loca" "The Reflex" &, "That Disco Fever", while we simply love his track "My Name Is Pussy Galore", a 007 sampler that never fails to make us smile. And as a measure of his success, not only have many of these original productions hit top ten slots of the official dance charts in the UK, USA, Germany & Italy but his latest mixed compilations "Digital Generation Vol. 2″ and "Trade – The Dark Side" have both reached the number one spot on the sales chart of Beatport, this the best source for his music, a click on http://beatport.com/artist/pagano/18177/ revealing all, while we leave you in the "Perfect World" of Pagano, this Ralphi Rosari remix right up there as our Francesco fave.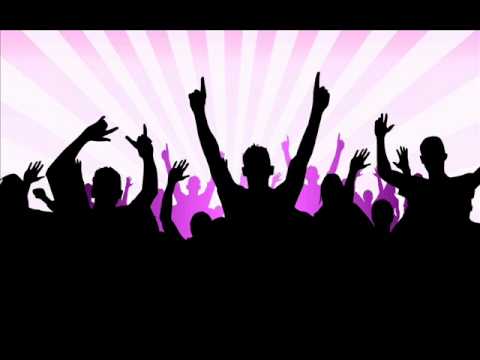 So, while our last mention was planned as a podcast propulsion, after that Fran finish, it seems right and proper that we wrap up this newsletter now, the proof of the pudding that this spectacular six of ours fully deserve that support we give right here, while for us, they are the cream of the track production crop. So, here's to Danny, Guy, Javier, Ivan, Taito & Francesco, may you all continue to wrap us in rapture with your records and continue to prove that "Music Is The Answer! (DISCO MATT)
As this mile high music man prepares to switch his jump seat for a dive behind the decks next Saturday (2nd Feb), Pier Morrocco sure to marvel many with his masterful & magnificent music at Matinee, we thought we would pre-empt his performance with a look back across this engaging individual's illustrious career playing the clubbing circuit both home & abroad, while sharing our pick of his podcasts including his hot off the press "Pervert" production.
There can be no doubt that clubs, clubbers & clubbing has played a prominent part in the proceedings that we call life, fabulous friendships formed, some of which have become our nearest & dearest, while the weekends we have lost as we found ourselves captivated & consumed in a catalogue of clubs, reach to top end of the three figure range. And along the way we having counted ourselves fortunate to have acquainted ourselves with scores of scene faces & club promoters, but moreover a deluge of D.J.'s, the real passion behind our clubbing cavorting, the music that these marvellous music makers mastermind, both behind the decks and in the recording studio. Yet while we are equally passionate about following & propelling new talent, the list of our protégé players evidence enough, in the end analysis, there can be no substitute for experience, many of the music men that still continue to float our beats boat, having been in the game (some at the very top) for many moons, exceptional examples of these being Steve Pitron, Leomeo Carandang, Jamie Head, & Paul Heron, while a handful of others also fall into the brilliant bracket but, with career commitments elsewhere, seldom show themselves behind the decks of the clubbing circuit.
Pier Morrocco is one such star of the scene that we now seldom see, an engaging individual that we find mainly in the mile high club rather than the clubs we are used to associating him with, a career carved out in aviation now his primary occupation, while when on terra firma here in the capital, he is still the party animal that he was when we first met him, his passion for clubs & clubbing part & parcel of the Morrocco make up. And this passion stretches back to 1991 when Pier moved to London from Melbourne, Australia, throwing himself into a scene that, at the time was dominated by the legendary club Heaven, he soon landing a job behind the bar there, this giving him the appetite to emulate some of the players at the time, so what started as a simple interest, quickly turned into a hobby and then a full blown vocation that would see Pier play for some of the biggest clubbing brands on the global circuit. However, it would be in London where his first big break would come, in 1994 to be precise and to none other than the legendary Trade which, at the time, was at the top of the clubbing tree, Mr Morrocco thrilled to be working alongside the likes of the late Tony De Vit, Alan Thompson & Tall Paul, this exposure setting Pier on a course that would propel him to futher playing pinnacles.  
While Trade was huge for him, the amazing Action was as much a  big break too, Pier  part & parcel of the line-up that made him a household name in Vauxhall & beyond, while there can be no doubt that Salvation was spectacularly massive, Pier's dear & close friend, the now also late & so sadly missed, Steve Elliot, adding Mr Morrocco to Salvation London's residency list, this at a time when Luke Hope, Gonzalo Rivas & Per Q.X. were team torre de forces that saw this brilliant brand rule the monthly Sunday waves at Cafe de Paris. Yet in Salvation there was much more to come for Pier, as the following years would see him tour with the brand right around the world, Salvation's international status soaring, with gigs across the globe, far flung destinations including, Cape Town, Rio, & Sydney, while Europe became a huge playing field for both Salvation & Mr Morrocco, Amsterdam, Berlin, Moscow & Paris among the long list, The European Gay Ski Week also a Salvation special that ran for many a moon. But Pier's clubbing repertoire extended to many more, both here in London and internationally, well known's including A:M, DTPM & Matinee, the latter a particular Pier playing ground, especially in the capital when the London franchise was managed by Salvation co-resident Oliver Mohns, while virtual weekly appearances in the heady days when Barcode Vauxhall would be rammed solid, he often playing with pal Pagano, also pepper Pier's playing portfolio. More recently, with the sad loss of Steve leaving Salvation struggling to find its feet, Pier has put his energies into his mile high career along with the new(ish) love in his life, meaning that he is rarely here in London, rather either 30,000 feet up in the air, or over in Moscow, while gigs internationally remain a feature. But the big & latest news is his organisational involvement with Salvation Global, the powers that be looking to Pier to steer the ship out of its struggling stretch, he having been at the centre of hugely sucessfull parties in Antwerp & Paris during December last year and with more to come in 2013 we are sure.
However, his associations with Matinee continue and when commitments allow, he plays for the brand here in London, the return of the brand to the capitals clubbing circuit in January last year seeing Pier as part of the line-up, while he was back in September for the Spanish super club's "Utopia" event at Fire, his progressive style of sound intermixed with the occasional vocal & uplifting house neatly balancing the beats scales of his tech infused Matinee music makers. And with his hectic schedule securing a space for the latest Matinee meet, Pier a welcome inclusion on the "Pervert" player list, we reckon he is set to steal the show, despite the likes of Javier Medina & Pagano playing, his devoted podcast a good indication come vindication of our prediction, so one well worth listening to by heading to direct link http://piermorrocco.podomatic.com/entry/2013-01-26T04_45_56-08_00. However, as good at the "Pervert" production is, we still look back on Pier's days with Salvation with fondness, his podcast page propelling three full length compilations, his "South African Mix" from 2009 one of our favourites (partly for obvious reasons) as it is so representative of the more uplifting & vocal side to his sets, the "Icing On the Christmas Cake" offering right up there too. But with devotions to clubs A:M, Revolver, TTD & PSP, along with his own inspired incarnations such as "Last Minute Ibiza"  & "Anthems For Summer" you have plenty to choose from in sinking into the splendid progressive come uplifting musical world of Mr Morrocco, a trip to http://piermorrocco.podomatic.com/ allowing you to choose your own favourite from the fourteen on offer.
So, podcasts aside, next Saturday is an outstanding opportunity for you to witness the wonder of this mile high music man at work, while if like us, your commitments mean you will be missing out on "Pervert", fear not, as you can sink into his superb sounds this very night when he plays alongside D.J. pal Brent Nicholls at new Soho meeting spot, Manbar , while if you are in Milan, watch out for him featuring at The Farm. Failing all those, with his services still very much in demand, you will certainly catch the seasoned pro that is Pier Morrocco somewhere on the global clubbing circuit sometime very soon, while keep peeled right here for more news on his Salvation steership . (DISCO MATT)
Shunning the snow, we have been rather serenading scores of superb sounds this Sunday, not least our podcast & track of the week choices, both premier productions for more reasons than one, the dynamic studio duo of Pitron & Sanna hitting our top of the tree track highs, while Zach Burns sweeps the podcast selection board, download/stream options on our weekly  picks mere image click(s) below, while we triumph in our terrific trio beneath.
Well what a Sunday it has been here in London, many out splendouring in the snow, while many more will have stayed out of the cold, us included, we rather having soaked up scores of sounds while compiling our first D.J. focus & our first music newsletter features of 2013. But it's also been a day for picking out our podcast & track of the week selections, these having been propelled via our Facebook pages and now in what will become a weekly music/picks posting, we heading up each selection with images that, with a mere click, lead you to download/stream options, our track first & our podcast next, while we them triumph in the trio that make up this week's choices.  
So it's our track choice first and as you may have gathered from the image, it is the marvellous remix production from the studio partnership Pitron & Sanna that has lifted our top of the tree track trophy this week, one we have been meaning to mention for a while, although having been wrapped up in our year end music reviews which, in
itself caused a chaotic queue of choices. However, given the fact that the boys released this remix three months ago, we thought it was high time we pushed some others aside for a week at least, so as to propel this prolific production, Steve & max landing on British boy band The Wanted and their track "I Found You" for this, their most recently released remix.  And having been handed the official rights to remix this track, which was first aired on national radio back in September 2012, both Steve & Max have been credited for their wonderful piece of work, across the web (including Wikipedia) and in the popular music press, this captivating club mix having risen steadily in download charts across the globe, while it is doing great guns in The States, topping the country's Billboard chart, an awesome achievement for Messrs Pitron & Sanna, as well as an amazing accolade for The Wanted themselves. So while promoters across the capitals clubbing may not be aware of Steve & Max's achievements abroad with this resplendent remix, we reckon they should wake up & smell the roses, as it is clear to us that this is one of many mixes that prove this dynamic duo continue to show many of their music producer counterparts a clean pair of heels, while to stream this superb sound, head to https://soundcloud.com/maxsanna/the-wanted-i-found-you-steve, or simply click on the image above, the track available for download on iTunes at https://itunes.apple.com/gb/album/i-found-you-ep/id556382747, we polishing off this pick with the video link below.
To our podcast of the week now and for the second time this year, Zach Burns sweeping the selection board, despite the likes of Eduardo de la Torre, Hifi Sean, Elof de Neve & Chris Brogan in contention, we pretty much finding fabulous favour with Zach's latest "House Session" podcast, which he has devoted to his second appearance for the special Scream Paris sequence of "London's Burning" parties, one we feel Mr Burns has made his own, although
other stars such as Pagano & Paul Heron have been part of previous proceedings. Indeed, this thirtieth edition of Zach's has also resonance with us, as it was just two weeks ago that we were too treading the Scream dancefloor boards, so are aware on what an amazing outing it is and therefore why Zach has been so forthright in devoting a mix to this magnificent meet. And having been in message contact with Zach just this afternoon, as well as seeing a collection of comments from the clubs promotions team, we can confirm that our premier protégé player's showing at Scream was another resounding success, most likely paving the way for more to come, his more progressive spin in this latest podcast production certainly suiting the Scream style of sound, which by all accounts, saw what was originally planned as a 2 ½ hour set showing ending up being 5, the Parisian party people clearly loving our Mr Burns' barnstorming beats. And listening to the podcast we can see just why, because Zach has definitely takien progressive to a new level for him, a jovial journey from minute one to one hundred & five, the occasional vocal drops an absolute dream while, among some towering tech/tribal & progressive tunes, we find our highlight track, which has to be Nathan C's edit of Tim Cullen & Brett Gould's "Lovely Day", one superbly symptomatic of this Scream smash, so a captivating compilation you should go grab without delay by heading to http://djburns.podomatic.com/ & hitting that "House Sessions 30" download button, or simply clicking on the large image above. while as a little bonus, here's that highlight track of ours that made it big on the White Isle last summer.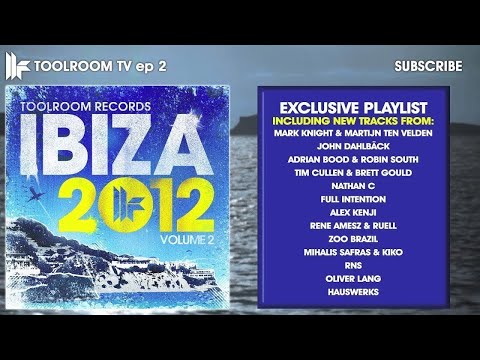 So that's our triumphant trio, Pitron, Sanna & Burns showing us what they do best, we pretty sure that it won't be long before we find them back in these weekly pick slots, that new Steve & Max production destined for "Track Of The Week" status for sure, while with a new Pitron podcast on the cusp of completion & more to come from Mr Burns, it seems that these premier players of ours will be yet again proving, as they always do, that "Music Is The Answer! (DISCO MATT)
Drawing a line under a lack lustre last year, we lift up on our music newsletters where we left off, restarting our "Podcast Picks & Tracks In the Mix" series with the first volume for 2013, picking out some of the latest podcast productions, while re-capping on our top track of 2012 as well as our tracks of the week from this year so far.
Having planned this new newsletter series back at the end of November, like much of our writing in 2012, it didn't really get off the ground, although with a steadfast determination to put delinquent deliveries behind us, we restart our "Podcast Picks & Tracks In the Mix" series, today marking the first volume in a 2013 weekly set that will switch focus from podcasts to tracks and back again, while also hinting towards newsworthy items & upcoming releases, sharing podcast & track page links along with YouTube inclusions, this first edition of the year having a London as well as a "protégé player" feel to it.
So let's get on and first to a D.J. who has certainly been through the mill recently, a pretty straightforward operations plagued with complications that laid Hifi Sean's deck duties to waste for well over twelve weeks, cancelled gigs in London & internationally leaving him pretty much down, but fortunately for us & all his music following lovers, not out. But the great news is that this brilliant beefy bloke is back, having played gigs at Orange and, just this morning at Beyond, while all that international work is kicking back in too. And while his 2012 didn't end in the best possible way, he has given us his own "Retrospect" on a year that he may want to forget, save for the superb sounds he has selected in his compelling compilation, a sure-fire collection addition by going to http://hifiseandj.podomatic.com/.
Now talking of Beyond, another D.J. that starred this morning in our favourite club on the capitals circuit, was GSP, this gentlemen Greek who, for us, will forever be linked with Mykonos music festival, XLsior, has plenty more in his playing portfolio, from his Athens base GSP being  heavily involved in the weekly club, Apartment as well as a host of international gigs including WE. However, London has been his playing field for the last few days, The Hart boys welcoming him back to the Gigolo decks on Wednesday, while the second showing in Beyond's main room will surely cement his character in the eyes of clubbers here. And having propelled his series of "Energy" podcasts in our movers & shakers section, it seems his latest production is destined for delivery there as well as here, his Vol. 5 devoted to London and in true GSP uplifting, energetic style, so well worth a listen & more at http://djgsp.podomatic.com/entry/2013-01-08T07_13_46-08_00.
Now to our first track mention and one which ended 2012 on a D.M. chart topping high, Taito Tikaro having also rose to the accolade ascendency of our Producer Of The Year, not least from this resplendent remix of DHP's "Not Alone", which continues to tumble our tears with each & every listen, so one to start 2013 as we left 2012 off, in Taito track hit heaven.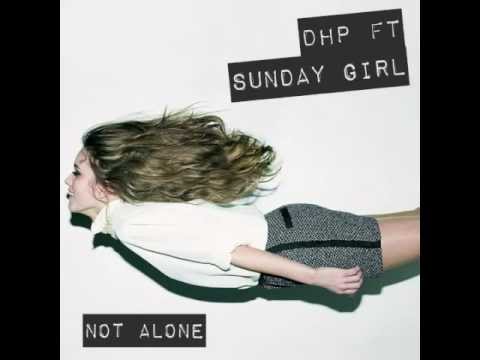 Onward to our next podcast production and the first of "protégé player" picks which goes to a talent who tintered on the brink of regular residencies on the capitals clubbing circuit last year, Norbert M having been successful in a string of D.J. competitions that saw him play at Heaven & at Fire & Area, although this promise proved to be a bit of a false dawn for this impressionable individual. However, this scene stalling set-back hasn't stopped Norbert in his podcast production path, he having compiled no less than 12 in 2012 and with his first this year named "Thirteen" he continues in his funky disco & tech toned directional style, this latest production, pretty easy on the ears as you will find out by going to http://norbertmik.podomatic.com/entry/2013-01-16T17_10_07-08_00.
Sticking with the protégé theme and with London, as we are for this first 2013 newsletter volume, we look to our Premier Protégé Player, Zach Burns, who is one of just a handful of D.J.'s that devoted a podcast to 2012, his final "Hose Sessions" edition of the year, picking out a track from each of the previous eleven, along with his December track pick, making for a compilation that really does take you on a magnificent musical journey through the last year of the brilliant Zach Burns beats world.  And having bucked the trend on many, he had a spectacularly successful 2012, scores of gigs in London & across the continent, raising his profile even higher than it was in 2011, meaning we couldn't have started our "Podcast of The Week" choices in 2013 any other way than selecting this as our top of the tree choice and one still out there to add to your collection by going to http://djburns.podomatic.com/entry/2012-12-28T09_03_18-08_00.
Switching to tracks for a moment, our next sharing selection goes to one that we labelled as our birthday track, making it to our final "Track of the Week" choice of 2012, also charting into our top ten of the year, but one that may well re-appear in our 2013 countdown, hence its inclusion here, the fabulous D.J. Eako & Jason Chance's "Deep Inside My Soul" still rocking our world.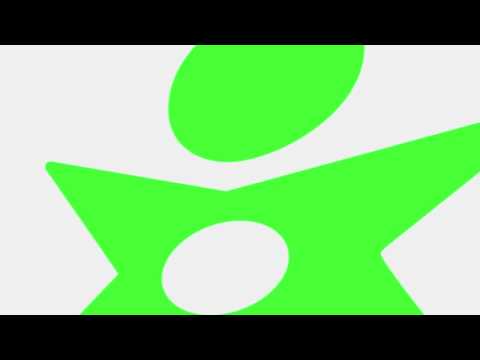 So to our next podcast pick and we couldn't pass proverbial free parking without driving our compilation car in the direction of our Premier Protégé Player for a second time, Zach Burns having just last night starred, also for a second time, at prolific Paris party Scream, he having made their series of "London's Burning" outings his own, Ludo & his terrific team surely welcoming him with open arms,  just as they did  with us  a couple of weeks ago when we were too in Paris for this heavenly happening. But back to Mr Burns and in true Zach style, he has devoted his first "House Sessions" to his appearance at Scream, while we are eagerly awaiting his live recording from last night's event, which should be published via his Soundcloud site in the next couple of days. However, in the meantime, we highly recommend you head to Zach's Podomatic page at http://djburns.podomatic.com/ and add this thirtieth monthly mix to your collection quick sticks.
Now, combining both protégé player and birthday themes with our selections, while we have already devoted the first "Podcast of The Week" feature & the first D.J. Focus of 2013 to this terrific talent, given it is Adam Turner's birthday today, we simply couldn't resist giving his new podcast another push, "Not Another Fu@king House Session" far from both the words not & another, as we cannot get enough of this marvellous man's music making, we having to wait, very patiently, over five months for this compilation, after being blown away by his "House Of Summer 2012" mix, which safely made it into our top five podcasts of the year, this new compilation heading for a similar destiny and one, like the former, we absolutely adore, the vocal into progressive journey twists a triumph and so one we are sure you will love too, grabbing your copy via http://adamturnermusic.podomatic.com/ a musical MUST.
Track time again and to our first weekly pick of 2013, one that absolutely enthralled us in the final few dancefloor moments of 2012 at Beyond and did exactly the same on NYD, Steve Pitron the purveyor of the pulsatingly stunning "Strange Fruit" by Jay Lumen, he brilliantly blending it with the classic "Sunday's At Heaven", leaving us breathless with its brilliance, a real head in hands job, as it continues to do in its pure "Original" mix form right here, heads up to Mr Lumen for storming our Y.E. chart to position four, toppling many others in his wake.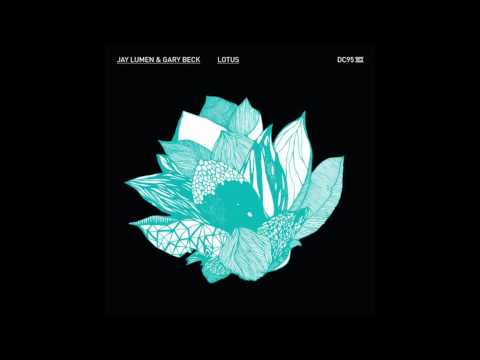 Back to protégé's, podcasts & birthday's another one of our prized pack celebrating his birthday today, Chris Brogan having been on our protégé list for quite a while now, he first impressing with his podcast productions some three years ago, while dips in & out of the scene have kept him in our minds eye, even if he may have missed out on mentions recently. However, given that it is his special day today, plus the fact that his Friday frolics at the Edge in Soho will be added to when new Saturday club night "Baked" launches round the corner at Green Carnation on 2nd February, it only seemed right & proper to include him here, a glance at his Podomatic page revealing no less than five productions from 2012 to choose from, "Baby Cakes 4" and "Of With Their Heads" out top two choices, while, appropriate for the weather at the mo, is his "Winter Warmers" mix, the choice being all yours by going to http://djchrisbrogan.podomatic.com/.
So, to our final podcast for this first 2013 newsletter series volume, this in response t a message (we suspect tongue in cheek) which said "…what has happened to my podcast mentions…", this despite him being part of our one November newsletter at the time of his last release, while Jamie Hammond, given the other includes here, makes for a fitting match, not least that he stars alongside both Adam Turner & Zach Burns at the Monday night clubbing colossus that is Popcorn at Heaven, next week seeing Jamie play alongside his spinning sparring partner Alan K at the monthly outing "Trinity". As for his podcasts productions, he was one of just a handful that got a mention in our music newsletters (of which there were very few), his November "Sleepless Night" the last we covered, while since he has posted his live mix from the now no more Gaydar Radio, while it is his "After Dark" compilation, published just five days ago that gets our thumbs up, an uplifting collection of tunes but with a definite tribal twist that plays into the hands of those international clubs that will pepper his playing programme throughout 2013, so one worth of more than just a listen by heading to http://d-jamie.podomatic.com/ and pressing that download button.
So to our final track mention for this time and our second "Track of The Week" choice of the year, one which was rocking our world in 2012, but really hit the mark during his set at Beyond on NYD, Pagano playing us the tribal version of his tremendous tune "That Disco Fever", but hitting our house mix mark here, this among other productions of his seeing him ascend to a regular slot in the Supports section on our website.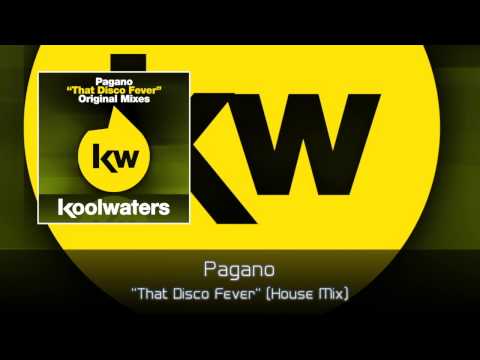 Well that's almost it, but just some small snippets of news before we close, a brand new Steve Pitron podcast on the cusp of completion, while we have been privy to exclusive exposure of the equally new Pitron & Sanna track production, it still very much under our gagging order wraps, but is one we will bring to you as soon as we can get our mitts on it. As for our next newsletter , we will be switching our focus to track rather than podcast producers, also heading across into Europe to give next weekend's volume two edition  an international flavour, this ahead of our trip to Antwerp the following weekend. Plus with our latest podcast & track of the week feature to come, along with the promised music review of Profile/Lo-Profile, which closed doors ten days ago, there is much more music coming your way in the next seven days, while in the meantime, we trust there is plenty here to keep your ears buzzing & your feet tapping, all the podcasts and tracks proving, to us at least, that "Music Is The Answer!" (DISCO MATT)