With spring having finally sprung, it seems the scene is also springing into action this weekend, a champion choice of a marvellous set of Saturday meets seeing us extend our Best Bites from three to four, we offering ample alternatives to what will no doubt be the most dynamic draw & most popular party of the day.
 
Having been plagued with a serious viral illness along with other health complications, we have been pretty much out of action for a good few weeks, but with a determination to do what we do best, we thought we would kick start our return with our Weekend Recommends newsletter, picking out our Best Bites of where to be & be seen on the scene this weekend, we acknowledging that one party looks like being the most dynamic draw, while the other three offer ample alternatives for those looking for something a little different.
So let's get to it and to our first Best Bite, which goes to DISH, which returns this Saturday (13th Sept) at East Bloc for its fourth outing of the year, this brilliant brand having celebrated its birthday back in January and has continued to ride a wave crest that has seen both the February & March events packed to the rafters. Indeed part of the draw of DISH is that amazing atmosphere that host venue East Bloc engenders, the underground & cavernous nature of the club harping back to the decadent feel of the nineties, yet with an up to date & modern twist, many party goers of that era making comparisons with Crash. AS for DISH itself, in the twelve of so months that it has been running, promoters Tom Stephan & Borja Pena have benefitted from a loyal following while also attracting one of the most stylishly mixed crowds we have seen in a long while, DISH's forefather, MEAT, also having cemented the latter as one of the hip, hot & happening events on the capitals clubbing calendar. AS for this month's event, well the team seem to be sticking with that winning formula, which thirty neatly explain by saying "…Here at DISH we follow a very simple recipe,  quality beats served by London's finest chefs…" the chefs clearly the D.J.'s, no less than six serving up scores of scintillating sounds across three rooms of fun, the aptly named "Main Dish" room brimming with "…hearty beats to satisfy!…" from both Tom & Borja, while the "Side Dish" second space sees Mark-Ashley Dupé & Daniel Delay will keep the room jumping & pumping with "…familiar favourites we all know and love!…". But it doesn't stop there as the compact & bijou "Tapas" third room where Cathal & Franx De Crystal will "…tease your appetite with a bit of spice!…" translating to tons of terrific tunes, proceedings helped along by hosts La Pequeña, Andrew Moore & Tomino, doors opening at East Bloc this Saturday (14th Apr) from 10.30 p.m., with DISH running to a planned 6 a.m. finish, entry £7 before midnight, £10 thereafter, the team urging you to arrive early to guarantee entry, more detail should you need it out at https://facebook.com/DISHLONDON &/or https://facebook.com/events/553122601387843/.
So onto our second Best Bite and we stick with Shoreditch, moving slightly further round to Hoxton in fact and to The Hoxton Pony, a venue that was very much at the forefront of the explosion of this area as the new hip, happening & trendsetting spot in London a small handful of years ago and while Hoxton may have been absorbed into the expanse that we known as Shoreditch, it remains at the epicentre of metrosexual clubbing activity. Indeed, The Hoxton Pony, having firmly established its niche yet stylish clubbing & socialising set following its launch in 2009, can also be proud as being part of the expansion of the Shoreditch scene which today sees one of the biggest concentration of club venues in the whole of London. Famed for its decadence and a smidgen of anarchy, The Hoxton Pony is particularly popular with locals on a Friday night, a whole host of D.J.'s from across the capital landing on this jewel in the Hoxton clubbing crown, names such as Zach Burns & Tony English adding their own brand of upfront house music to the more electro tech beats of the Pony's resident D.J.'s. However, it is Saturday's and particularly the venue's new night, Rapture, that is turning heads & drawing the crowds, the promoters saying of this night, "…Rapture delivers the ultimate night of mayhem and despicable party antics with a mixed crowd…", this Saturday (13th April) seeing one The Hoxton Pony's favourite D.J.'s hit the decks for a specially extended 6 hour set and one that will surely showcase Tony's diverse genre styles which range from electro through upfront vocal house to more eurostyle beats that belie his indistinct links with Spain & Ibiza. Indeed, having played out to capacity crowds for  polysexual clubbing brand Puscha, for whom he has been a resident for close on 10 years, his repertoire also extends to familiar gay territory parties including Lovechild, Hustlaball, Popcorn at Heaven and the recent launched club collaboration, This Is Prohibition, while Spanish clubbing brand SuperMartXe is among a number of other mainland & Ibiza based clubs he has played for, while he was the creator of Gaydar Radio's very popular Saturday night show, Club Nation & has hosted a number of other radio shows in his time. As for Rapture itself, well it takes place at The Hoxton Pony this coming Saturday (13th April) from an early start of 8 p.m., running through till 2.a.m,  the team hinting that you should "…dress to impress, we're the most glamorous and best night out in Shoreditch. No other night will offer you the opportunity to mix fashion, hedonism and exhibitionism…", entry £8 while its £6 for guestlist entrants before 10 p.m., further info including dresscode policy out at https://www.facebook.com/events/145455472299619/.
To our third Best Bite now and we head into Soho for monthly meet BakeBox which plays out for the third time at the Green Carnation this Saturday (13th April), no doubt building on the success of the launch back in February when it was known as Baked. However, a shift in the name change has only served to attract even more attention and last month's meet was every bit as popular, the blend of house classics & anthems with more upfront & current house tunes, with a dollop of disco for good measure, really hitting the mark with followers of the BakeBox beats recipe. And promoters Chris Brogan & Jay Jaymen have very much created a brand that offers something delightfully different to the norm, the light & fluffy music policy setting it aside for its clubbing compatriots, both boys say of BakeBox, "…this is our Box. It's not just any Box. It's a Box full of YOUR favourites. And by favourites, we mean all those tracks that get your feet tapping, hands clapping, divas singing and men jigging…" adding "…we are bringing back more fun, more frolics and more floor fillers for those who love their classic, vocal and disco house and a whole lot of anthems. BakeBox has been mixed and prepared by the very best DJs, bringing Soho something fresh and new!…", guest D.J. Nathan Six fitting in with the formula really well. Indeed, having seen more than a handful of prolific performances from the talent individual, Nathan having played for the likes of Beyond, Matinee & SuperMartXe, while he was a staple resident ingredient for the sadly demised Profile & Lo-Profile where his sounds selections showed just why the BakeBox team have chosen him for this next party, his sets nothing short of spectacular on all the occasions we have seen him play. As for the BakeBox event detail, well its takes place this Saturday (13th April) at The Green Carnation from 9 p.m., entry on the door just £8 with a special concessions price of £5 before midnight, while once inside there are a number of drinks deals exclusive to "BakeBoxers", which include £10 bottles of house red/white wine, £3.50 on Becks & Corona and £4.50 house double spirits & mixers, further info out & available at https://facebook.com/events/456356457765905/ &/or https://facebook.com/bakeboxsoho.
So, we reach our fourth Best Bite and, surprisingly for some, land on Matinee which returns to London this Saturday (13th April) with its "Starship" party, surely set to see host venue Fire a complete roadblock and, potentially, uncomfortable with it. Indeed, we have stated our case against the venue as the right place for this Spanish superclub & global brand giant, not least that Matinee is famed for its flamboyant & huge production, the arched nature of Fire just not right. But it seems that the London promotions team are intent on continuing the matinee story here and one thing that we cannot deny is its sheer popularity, hence that we felt it should be included here. And, true to form with the matinee top brass, they are flying across one of their main resident super star D.J.'s to headline this London event, Lydia Sanz very much part of a team that has recently expanded, Lydia having become more popular across Europe in recent months, hence why she is being used more & more often as part of the touring team. But the list of D.J.'s extend much further, Matinee London landing some of its top residents for this "Starship" event, D'Johnny, Gonzalo Rivas and Jamie Head joining Lydia in the Fire main room, while Massimo Paramour and Maze & Masters sort he sounds in the second Mirrorarch space, while across in the third, lounge room, its Rob Sykes, Zach Burns & Fabio Luigi that offer something delightfully different to the full-on main room. As for the production/, well expect the usual Matinee thrills & spills, even if the stage has nowhere near that impact "Starship" deserves, while we are sure the dancers with be dressed to the high nines in space themed costumes to make up for the lack of stage space. In terms of the event detail, Matinee "Starship" takes place this coming Saturday (13th April) at Fire in Vauxhall, doors opening at 11 p.m. and the party running through to a planned 7 a.m. finish, although with Beyond (the official "Starship" afterparty) opening its doors at the early time of 3.am., we reckon it may drain Fire earlier than the Matinee team would like. In terms of tickets, you can grab yours online at http://orangenation.co.uk priced at a hefty £15, while Soho outlets Prowler & Clone Zone are also selling, the advance way the best way to go, as queues to get in are likely to be lengthy & slow, while keep your eyes peeled once in for special entry passes to Beyond, further info & the latest news on Matinee "Starship" up at https://facebook.com/matineelondon.
Well, that's just about it for this our first Best Bites newsletter in a number of weeks and while we remain too unwell to step out, we hope we have given you a diverse enough choice of where to lay your hat this Saturday particularly. But whatever you do and wherever it finds you, have a great weekend and remember, to "Be There!" you need to Go There!". (DISCO MATT) 
After a break of just over five months, Matinee makes its mark on the capitals clubbing circuit once again with its "Pervert – The Beauty Of Darkness" themed event, a host of stars from the international scene landing on London as the brand prepares to storm into 2013, bigger & better than before, we delving into the detail, propelling the P.R. & giving our preview position on this potentially prolific party.
Like shopping in the supermarket which is brimming with brands covering every kind of foodstuff, the capitals clubbing circuit has its own bounty to boast, the list of clubs both past & present engulfing and extensive, whether north, south, east, west or central, while we could name enough to cram full a catalogue. Yet, like the cream in a traditional bottle of milk, there are certain clubs & brands that float to the top, past parties in this bracket including Crash, Action, Factor 25 & DTPM, while ones that are still surviving or relatively new to the circuit, extending to cream of the crop clubs Beyond,  Orange, Room Service & WAR. However, what all these examples have in common, is that they are what we would call, home-grown brands, ones born in London and very much about London, while in the case of Beyond and (to a lesser degree) Room Service, they have made an impact internationally, although when we look to the so called cream of the clubbing block, there are a handful of international clubs that have made their mark on the capital, SuperMartXe was one, while its stunning successor, WE Party, is a prolific other, the Spanish more than any other of our continental cousins, having viewed London as a rich playing field for their forays. But wait a moment we hear you cry, there is one name missing from that list, a Spanish super club that has been cutting a stride right across the world for the combined amount of years of its compatriots and was part of the first wave of what was affectionately called the Spanish Armada invasion of London.
Naturally we are talking about Matinee, the brilliant brand that has been spreading its rays of sunshine on the global clubbing scene for well over ten years from its base in Barcelona, touching virtually every continent with its captivating club events, while it is the driving force behind the now colossal Circuit Festival which takes place each August. And, during its time, Matinee has attracted the crème of the Spanish D.J./Producer crop, names such as Taito Tikaro, G Martin, J Louis,  Jordi Lights & Hugo Sanchez, some of which have since switched ship, while Mr Tikaro remains, without doubt, the brands biggest star, headlining scores of events both home & abroad, his name inextricably linked with the now famous La-Leche parties, not least in Paris, where he will star in the first 2013 outing on Easter Sunday. But the names connected with Matinee also extend to vocal divas, Rebeka Brown & Vanessa Klein two of the biggest and who have recording scores of tracks, many with the aforementioned D.J.'s/Producers, while also starring in Matinee shows across the length & breadth of the brands significant schedule. Indeed, Matinee continues to move with the times & the trends, having recently propelled a D.J./Producer whose music genre would not normally be associated with the style of this super club, yet he is firmly in the Matinee World Tour spotlight and will be next Saturday when this brilliant brand lands on London for its "Pervert" party.
But before we focus on this latest frolic, let's take a whistle-stop tour of our own, through Matinee's history of compelling clubbers on the capitals circuit, 2006 the first time it landed on London's scene shores, dazzling us & a roadblock turnout with an absolutely pulsating party at Area in Vauxhall, a short sequence from this brilliant base following. However, the then promoter, Oliver Mohns along with his artistic director, Logan Schmitz, saw an opportunity to massively increase the staging & spectacle of this Spanish super club in London, a switch from Saturday to Sunday and across to Fabric in Farringdon producing some of the most eye catching & iconic parties in its time, "Knockout" particularly memorable, not least for the massive boxing ring imported & taking centre stage (literally) on the main dancefloor. That said, the Sunday winds soon stalled in Matinee's sails, meaning it was all change again, a move back to what would prove at the lion's den for this dance delectation, Vauxhall, plus a second switch of days back to Saturday's, pitting it against The Orange Group, which would ultimately prove its demise. The Colloseum nevertheless scored a string of successes for Oliver, while a split from his co-promoter Logan Schmitz saw SuperMartXe enter the fray, which, coupled with extended Beyond parties & other Orange Group offerings, would knock Matinee right off its popularity perch, even a move to the hi-tech venue, Cable in London Bridge only serving to sink a further nail into its coffin.
Then the final straw that broke the Oliver Mohns back, was the announcement on NYD 2010 that Matinee had decided to award the London franchise to Logan, although the euphoria the man of the moment Mr Schmitz was soaked in would be short lived, as six months on the scene is a long time & the winds of change saw The Orange Group deal further fateful blows to Matinee meaning that by 2011, it had retreated its armada away from London's shores. So, isn't it interesting and ironic that the very same group that seemingly masterminded its demise, announced early in 2012 that Matinee would return to London under their steership, one that received a mixed reaction at best, while some like us, looked on the Spanish brands decisions as nothing short of suspicious, although we were hearted by the possible prospect that Matinee would return to its original host home, the amazing Area. But that pie in the sky dream of ours was short lived , as the first foray would be at Fire, one we opted out of, reports coming in the venue was just not right for Matinee, the shows for which it is renowned, a shadow of their former self. So, given this, we decided to brave the second 2012 showing, the saving grace of this gathering being a scintillating set from Steve Pitron, the impropriator that was Fire playing out before our very eyes. Yet while Matinee went on to score more successes both at Brixton Electric & at Fire, it would be the Matinee vs. Beyond 12 hour extravaganza at Area in the summer that would re-engage us, our Barca buddy Javier Medina showing a superb set hand, but Mr Pitron yet again stealing the show, Matinee finishing its 2012 tour on London on a real high with the gigantic "Ghetto" gathering, also linking in with Beyond at Area.
So, given our remarks about the marriage of Matinee with the venue that is Fire, it will come as no surprise that we are depressingly disappointed with the decision to house the first foray of 2013 in this arched arena, the ceiling height just one of many restrictions that, in our view, make Fire a small size glove that simply doesn't fit the massive Matinee hand. That said, with the brand having decided to go "…dark & dirty…" (the London promotions teams words not ours), maybe Fire does fit Matinee like a glove, this meant in a positive way given the theme of the party, the dark & secluded spaces of the venue perfect for the portrayal of this "Pervert – The Beauty Of Darkness" event. Indeed, delving deep into the promotional team PR, these snippets suggest that the Matinee magic may well manifest itself magnificently, not least that their plans ask us to "…get dark & dirty with the planet's biggest gay clubbing brand, as it gets bigger and better for 2013 with spectacular new themes and world class production direct from Spain…", adding "…we are set to transform the main room with never-before-seen effects on a specially installed stage, Matinee Spain & Elektra Paris create 'The Beauty of Darkness' with a stage performance of your wildest dreams, packed full of the hottest perverted dancers…". And all this is possibly plausible given the fact that the marvellous Mauricio Ortiz is back at the helm of the Matinee London team, this capable chap having been the right hand man to Logan Schmitz during those spectacular SuperMartXe seasons, who has steered a successful string of CasaLatina parties and was a breath of fresh air to Beyond recently too. So, we have every confidence that he will deliver on those PR proposals for "Pervert", the P.A. addition of Vanesa Klein to proceedings adding foundation to our faith in this foray, despite that niggling doubt in our minds over Fire, Matinee Spain nevertheless weighing in wonderfully with this dynamic diva, whose vocals helped Taito Tikaro's towering track, "My World" storm into our top ten chart of 2012
That neatly moves onto our delving deep into the dark that is the D.J. line-up, we once again dejected that Taito Tikaro will not be making a trip to London to represent the brand, this despite appearances at virtually every other destination in the Matinee World Tour, while being a major feature of parties in the clubs home country. However, we are graciously gratified that Javier Medina will be the one flying the Matinee Spain flag at "Pervert", although this is one of a number of indications that the music policy of the London incarnation is very much more tribal & tech than uplifting, vocal  & euphoric. Indeed, with our Italian stallion Pagano a late entry into the line-up, along with London stars that include Lee Yeomans, Massimo Paramour & D'Johnny, for those of you familiar with their musical genre styles, the words uplifting & vocal hardly come into their playlist equation, the saving grace on this occasion not Steve Pitron, but Pier Morrocco, who we hope will feature in the main room rather than mirrorarch proceedings. Yet, we are ever hopeful that selections come close to the wonderful "Perfect World", Pagano's track neatly remixed here by Ralphi Rosario, although we suspect Javier Medina's remix, featured in the video a little later, will be closer to the mark.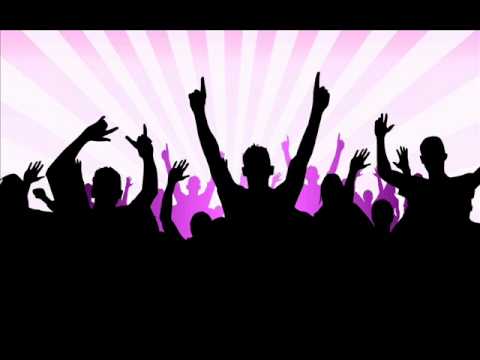 So why are we casting doubt over the shift in music policy?, well while we have to acknowledge that Europe has turned more tribal, our love for Matinee has always been manifested in the uplifting, vocal & euphoric sounds it was always well known for, while a trip to http://orangenation.podomatic.com/entry/index/2013-01-10T04_42_31-08_00 will give you a flavour of what we are talking about and what to expect at "Pervert" next Saturday, perhaps a soundtrack that suits the dark & dirty direction the brand is digging itself into. However, more light relief will surely come in the form of Doug Silva & Fabio Luigi, who will be masterminding the music in Fire's little lounge space, a room that, hands down does it the most for us and by a country mile, even over our spot next to the D.J. booth in the mirorarch.
Now, with just over a week to go, it seems appropriate to move to the event detail, Matinee "Pervert" taking place next Saturday (2nd February) at Fire in Vauxhall,  advance tickets very much the way to go, as we expect this to be a roadblock rendition, that on top of being the first full-on foray at Fire since Orange on NYD. But if you are thinking early birds, then think again, as this £10 offer expired last Friday, although fear not, as £15 advance ones are still very much up for grabs by  heading to Soho outlets Prowler, Clone Zone (both shops), Fifty Dean, Ku-Bar (Frith & Lisle St's) and Rupert St, as well as at all Orange Nation events between now & then (just ask at the bar). But if you prefer the convenience of going online, then head to http://orangenation.co.uk/events/matinee-pervert/ and click on the "buy tickets" option, while should you wish to pay on the door, then be warned to expect to pay more. Then, for those of you that really want to indulge, why not go the whole hog and book a VIP table, the deals as follows; from £250 for 5-7 people (including entry – one bottle of spirit, one bottle of bubbly, cake, balloons, VIP area overseeing the main floor & queue jump), or from £375 for 8-10 people (including entry- 2 bottles of spirit, one bottle of bubbly, cake, balloons, VIP area overseeing the main floor & queue jump), enquires to be directed to 02078206752 or 07789996378 where further details including the minimum 25% deposit will be advised. Plus, with hosts JJ Clark & Alfonso Cinique looking after your every whim, there is much to marvel at with this Matinee meet, not least that we know the team a truly excited to have a massive Saturday party in Fire's main room, mirrorarch and lounge, more detail up on the events page at http://facebook.com/events/122467604587638/, while this is a flavour of what to expect from "Pervert" next Saturday, of course overlooking the shots used from the vs. Beyond bash at Area!!!!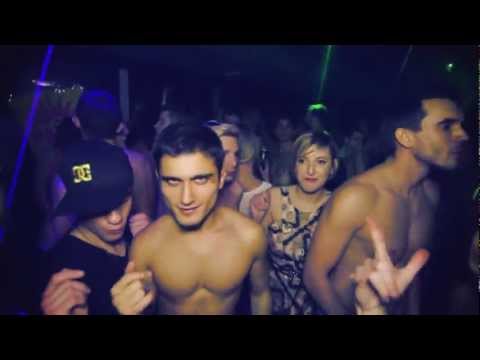 So, does Matinee get our thumbs up, well in some ways yes, others no, so perhaps a horizontal thumb rather than a vertical one, although we are certain sure it will be a stunning success, we sadly unable to attend as prior commitments will find us partying with Propaganda at Red & Blue in Antwerp. However, as this Matinee "Pervert" is sure to be one of THE places to be & be seen on the scene next Saturday, we reckon that you should more than consider to "Go There! Be There! (DISCO MATT)
You've heard of the phrase, "…nothing in life is for free…", well, in the world of Orange Nation, it seems that clubbing in January IS, yes, free clubbing in January, sounds amazing doesn't it?, we delving into the detail of what they are offering and how you can get your hands on it.
Being a bit of a cynic sometimes, we have to agree with age old adage that nothing in life is for free, a free ride often leading to something else, while the myriads of "free" offers you see advertised in the rags & the internet always have some sort of catch, "…get this free flight for two to Florida…" but then pay over the odds for accommodation & the like. Well, you get our drift, meaning we are always pretty cautious when the word free is banded around, the capitals clubbing circuit as guilty a party as any, some clubs actively advertising free entry when certain licensing restrictions forbid such a practice. Yet we can't help having noticed the promotion that Orange Nation have been pushing since the middle of November last year, their Free Clubbing In January publicity programme initially catching our eye with that odd poster title "House For Sale", a slogan that probably achieved exactly what its aim was, to attract attention. Indeed, a source close to the clubbing group told us that, having out up a poster outside one of their venues, Orange Nation was approached on more than one occasions by prospective buyers, clearly not the sort of attention they were seeking. That said, subsequent artwork pieces have been more to the point and so as we find ourselves in the first week of the year, we thought we would investigate this free clubbing offer of theirs a little further and see what all the fuss has been about.
Well, wading through the clubbing PR, a handful of releases sending the same message but in different ways, the latest one to hit our desks has been the most straightforward yet, its short & to the point sentence saying "…To say thank you for all your support in 2012, the Orange Nation are giving away our biggest ever party present to London's clubbers – free clubbing throughout January! The same great brands, no compromising, for free!…" which sounds pretty good, especially when you consider it has some of the biggest & best known brands on the clubbing calendar at the moment, Beyond, Orange, A:M, Later & Gravity all falling under this January sale of a deal. But what is the deal? Well, pretty much as it says on the tin really, free clubbing at all of these weekly parties for the whole on January, although you have to first read through some of the entry criteria small print to see exactly what you are getting for your money, or not as the case may be, as there are entry times criteria attached to each club, A:M for example, opening at 11 p.m. each Friday, this offer extending on the door until 4 a.m., Orange opening at the same time on Sunday's although its 2 a.m. that you need to be in by, while for Later on a Sunday, they have been pretty generous with a 2 p.m. cut off on the door. And what has surprised us is that the offer extends to Beyond & not just the regular ones, but the "Midnight" events too, the January free entry offer on the door each week until 5 a.m.
But if you thought it was a case of just rocking up to the door & gaining free entry, then think again, as you will need one of the new Orange Nation membership cards in your possession to benefit from the offer, although January clubbing offer or not, it looks like something well worth getting your hands on, the real incentive to do so sooner rather than later is that the membership currently comes free (something else for free!!). So, let's whizz through some of the benefits; future discount entry to all Orange Nation events, Q jump at all Orange Nation events, access to members only bars at both Area & Fire, entry to members only events/nights including the new annual "Members Ball", a special birthday offer where you & 3 guests free entry, with concession entry for 5 other friends for your designated birthday party event (i.e. Beyond, A:M, etc), plus a bottle of bubbly, while there are more, meaning we reckon its definitely one to add to your card collection and we suspect, will be one that won't get buried deep in your wallet. So how to apply?, well simply log onto the Orange Nation website or hot the direct link http://orangenation.co.uk/membership and as they say, "…we'll be in touch with information about picking up your card or receiving it in the post in time for you to enjoy FREE clubbing in January, on us!…". And having applied ourselves today, we can say it's pretty straight forward although it will be interesting to see how long it will take for them to get in touch (no e-mail yet!)
So that's the deal and a pretty good one it sounds too, January sometimes proving a bit of a tough month on the wallet, although with this generous free clubbing offer, it could take the strain off those stretched pounds, shillings & pence, leaving you to dance the night away slightly less worried about the bank balance or manager. (DISCO MATT) 
Turkey & all the trimmings devoured and nothing much to watch apart from repeats means that there is only one chrimbo choice tonight (Tues 25th Dec), that being the clubbing institution that has become an Orange outing to break the boundaries of Christmas conformity, this enthralling event our "Pick Of The Day", all the detail a banner selection away opposite or an image click below, while we extra bite on the bash beneath.
In all the years we have been stepping out on the scene, if there has been one day in the clubbing calendar that has broken the boundaries of conformity more than any other, it has been Christmas Day, the time when the masses spend time with family, cook the traditional turkey, eat indulge and the flop, even falling asleep among the myriad of repeats, like Morecombe & Wise, The Two Ronnies & Victoria Wood, while its Eastenders, Doctor Who & Emmerdale that does it for others, that and tucking into a sumptuous supper before cracking open the tin of Quality Street.  But while we cannot miss out on our Christmas fix of Strictly Come Dancing, its other dancing that we have on mind this festive season night topper, that being the institution that has become a trip to Fire, in the case of this year to a outstanding Orange outing that has all the hallmarks of a heavenly happening to round off what has already been a captivating Christmas Eve & Day, probably the best this decade and even millennium.
So what's on offer should you want to shun the Christmas pudding & stodgy supper in favour of a fabulous frolic at Fire, Well, this is what we had to say in our Orange Nation Festive Focus….
"….Let's crack (or is that cracker) on and head to Christmas Day (or night actually) as the institution that is Orange swings open its doors, flying in the face of conformity, dragging you away from the comedy repeats on the Beeb and giving you an outstanding opportunity to work off the excesses of the day. And while the promotions team claim "…let's face it, you've been very bad this year so Santa won't be coming anywhere near your chimney, so screw the turkey, let's go to Fire!…" perhaps an excessive amount of clubbing during 2012 being their point, although we doubt you have been that naughty but will want to indulge in a little post dinner decadence while others fall asleep over that traditional Christmas supper. But we much prefer the promotions tack when they say "…Join together under the shining star of Orange with your London family this Christmas Day at our annual institution, and live the alternative nativity scene that didn't make the gospel. Kings (& queens) travel far and wide to the stable of Fire where it all began, for a festive celebration like no other…" and if previous year's experiences are anything to go by, then it will be a pumping & prolific party to plunder, Orange standing on its own two feet this year rather than previous chrimbo combo's with that other Christmas institution Trade.
Well, what will this Christmas Day delectation deliver?, well citric sound splendour from start to finish as the D.J. line-up is pure Orange old school, The Sharp Boys, & Fat Tony on deck duty, while another original resident makes a special festive appearance, Gonzalo Rivas jetting in from his home & base of Valencia in what will be the first of a string of showings that include Beyond, A:M & WE Party, although he cannot contain his excitement for being back behind the Orange (potentially RAW) decks on Christmas night, so much so that he has laid down a special compilation to mark the occasion and one you should go grab without delay by clicking on http://orangenation.podomatic.com/entry/index/2012-12-20T08_37_46-08_00 while his set will definitely be one to savour. However, with the party kicking off at Fire this Tuesday (25th Dec) at 11 p.m. and the event running through till 7 a.m., plus with the potential of not just one but two rooms of fun, the D.J. set length maths dictate that the so called "…special guests…" will be required for duty, likely includee's being Verity Mayes & playing partner Bryony Masters, while if they are in town, both The Oli & Paul Martin may be called up, the prospect of all these spinning stars sorting the Christmas night sounds surely too much to resist. So, having netted your hook, line & sinker, all we now need to say is go grab your advance tickets now, online at https://orangenation.ticketabc.com/events/orange-2-2-2-2-2-2/ still priced at just £10 or you can pay on the door although expect to pay more, further event info, is out at http:/facebook.com/events/424553537610538/…"
So, who's up for a party tonight?, we are for sure this every much a DM institution as any, plus with no play on Boxing Day due to work commitments, we will be making the most of this festive fanfare, beckoning you to come say hi if you see us out, making sure that you "Go There! Be There!". (DISCO MATT)
If there was ever an organisation to come up trumps over Christmas, it is Orange Nation, a superb selection of spectacular showings that sparkle & shine bright throughout the coming Christmas week, we focussing on Orange "The Christmas Day Institution" & A:M Ultra's "Boxing Day Blowout", while short shouting for no less than six other glorious gathering's, a New Year Golden Ticket touting and an Orange Nation Christmas present of free clubbing in January mini mention.
As we find ourselves on the cusp of Christmas week 2012, we look back to the same time last year and a calendar of events that was every bit as plump as the turkeys that will no doubt be making it to dinner tables across the land come Tuesday, although with Christmas falling during the week this year rather than over the weekend like last, the 2012 festive season reality is that the lack of two additional bank holiday's means that for some (like us) it's just two days off from work making for leaner clubbing cavorting. Yet there will be plenty of others that will have either been granted or will be taking the whole week off, meaning there will be a penchant for partying, the clubbing circuit in the capital certainly not failing to deliver, especially if you head into the world of Orange Nation, the clubbing conglomerate that is responsible for brands such as A:M, Beyond, Gravity, Later & Orange, a host of events carrying you from Christmas Day to N.Y.E. meaning we thought it only right to propel their parties in a specially devoted festive focus which we have aptly called, "Christmas Cracker Of Continuous Clubbing", honing in on two of the big Christmas events, but also giving a mini mention to the myriad of others. And with 2013 just over a week away, we will also take the opportunity to hint towards 1st January in what will once again prove one of the biggest clubbing days of the year, while we cannot forget the special Orange Nation Christmas present of free clubbing in January, no scrooge at large here.
So let's crack (or is that cracker) on and head to Christmas Day (or night actually) as the institution that is Orange swings open its doors, flying in the face of conformity, dragging you away from the comedy repeats on the Beeb and giving you an outstanding opportunity to work off the excesses of the day. And while the promotions team claim "…let's face it, you've been very bad this year so Santa won't be coming anywhere near your chimney, so screw the turkey, let's go to Fire!…" perhaps an excessive amount of clubbing during 2012 being their point, although we doubt you have been that naughty but will want to indulge in a little post dinner decadence while others fall asleep over that traditional Christmas supper. But we much prefer the promotions tack when they say "…Join together under the shining star of Orange with your London family this Christmas Day at our annual institution, and live the alternative nativity scene that didn't make the gospel. Kings (& queens) travel far and wide to the stable of Fire where it all began, for a festive celebration like no other…" and if previous year's experiences are anything to go by, then it will be a pumping & prolific party to plunder, Orange standing on its own two feet this year rather than previous Chrimbo combo's with that other Christmas institution Trade.
So what's on offer? Well citric sound splendour from start to finish as the D.J. line-up is pure Orange old school, The Sharp Boys, & Fat Tony on deck duty, while another original resident makes a special festive appearance, Gonzalo Rivas jetting in from his home & base of Valencia in what will be the first of a string of showings that include Beyond, A:M & WE Party, although he cannot contain his excitement for being back behind the Orange (potentially RAW) decks on Christmas night, so much so that he has laid down a special compilation to mark the occasion and one you should go grab without delay by clicking on http://orangenation.podomatic.com/entry/index/2012-12-20T08_37_46-08_00 while his set will definitely be one to savour. However, with the party kicking off at Fire this Tuesday (25th Dec) at 11 p.m. and the event running through till 7 a.m., plus with the potential of not just one but two rooms of fun, the D.J. set length maths dictate that the so called "…special guests…" will be required for duty, likely includee's being Verity Mayes & playing partner Bryony Masters, while if they are in town, both The Oli & Paul Martin may be called up, the prospect of all these spinning stars sorting the Christmas night sounds surely too much to resist. So, having netted your hook, line & sinker, all we now need to say is go grab your advance tickets now, online at https://orangenation.ticketabc.com/events/orange-2-2-2-2-2-2/ still priced at just £10 or you can pay on the door although expect to pay more, further event info, should you need it, out at http://www.facebook.com/events/424553537610538/.
Then, the following night, another afterhours institution that has gone through a significant transformation during 2012, holds its "Boxing Day Blowout", A:M Ultra flying the Orange Nation flag, given that it's a Wednesday and Onyx, which would normally occupy this slot, has all but disappeared from the capitals clubbing circuit, in a way a victim of its own success, like a tormented city trader having burnt itself out after a hectic three seasons at the top of the Friday tree. However, while to the naked eye, Onyx is no more, with an inside track along with informed information, Onyx has actually been absorbed by A:M, which under the superb steership of none other than prolific promoter Steven Sharp, has gone all "Ultra" on us, shifting & extending is previous afterhours status into the realms of nightime clubbing too, this traditional Saturday morning meet becoming a Friday frolic aswell. And given the souped up size & substantial standing with the Orange Nation weekly clubbing/event schedule, it seems wholly appropriate that A:M "Ultra" has been granted this much prized Boxing Day slot, Mr Sharp pleased as punch that he has landed this cracking Christmas schedule stocking filler for his club, he remarking to us that "…Boxing Day has always been a traditional favourite party night to celebrate with friends and an excellent opportunity to dance and burn off any inches from Christmas Day excess!…" especially for those that didn't make it to Orange the previous night.
As for the event, the first big "Blowout" piece of news is that A:M "Ultra" once again switches from his native home Fire, moving across to splendid sister (and in our opinion the much better suited) Area, Steven also revealing that the venue "…will be transformed into a snow setting, with all new decor, new visuals & loads of pyrotechnics to make the party GO BANG!…" we concurring that there is no better place than Area with its superior lighting, layout & atmosphere to push these plans to prolific prominence. And Steven is pulling out all the team stops, hostess with the mostest HRH Minty, with her little elf helpers Danny Boyce & Louise Port all on duty & handing out mince pies and Xmas sweets, while the D.J. line up oozes A:M from its main room pores, the star studded line up including Jamie Head, Gonzalo Rivas, D'Johnny and newish resident players Matt Bogard & Ania, all playing "…playing the contemporary supercharged house…", the sounds extending to a second space where Onyx takes pop music charge in the heavenly hands of Tasty Tim & DMS.  So, with a line up like that, this is sure to be the billed "Boxing Day Blowout With A Bag", Area's doors opening this coming Wednesday (26th Dec) at 10 p.m. and the vent running through to a planned 8 a.m. finish, advance tickets available online at https://orangenation.ticketabc.com/events/m-3-2-2-2-2-2/ priced at an early bird (still available) £10 or the standard £12, while with an ad/flyer it's that same standard price on the door till midnight or £15 without & after, this surely an Xmas disco diary must, especially if (unlike us) you have Thursday off.
So those are the two Orange Nation Christmas week headline events, but what about the rest? Well on Thursday (27th Dec), the team point you in the direction of Room Service who hold a pre-party for WE "Vogue which takes place on N.Y.D., this followed by Gravity at Covert from midnight until 8.am. Then moving to Friday (28th Dec) A;M "Ultra is back and back at its home Fire, doors opening at 11 p.m. & the club running superlate (translated as post Saturday morning dawn), while just fifteen or so hours later, awesome afterhours Beyond rolls out yet another of its infamous "Midnight" meets, that is from zero o'clock on Sunday 30th Dec) running through till another superlate billing, we suspect 10 or 11 a.m. Then completing the Christmas week picture is Later, which itself is on the move for a one-off Sunday daytime disco dervish at Covert, making this a perfect hop, skip & jump from Beyond at next door Area, proceedings kicking off at 11.30 a.m. & the club running through till 7/8 p.m. details of all these events due out at http://orangenation.co.uk. Then, after a resting respite on New Year's Eve, the "Golden Ticket" trio takes charge, Beyond NYD, WE "Vogue" & Orange "WE Afterhours" the £40 combined ticket package which is brilliant value so worth a mini mention now, this terrific ticket combo available online now at https://orangenation.ticketabc.com/events/new-years/ while details of what it offers is up at http://facebook.com/events/128980950589187/, while watch this space for special New Year Focus features on Beyond, WE & Orange, as well as an Extra Bites post on Beyond "Midnight", all coming up later this week.
So, spending Christmas week on the Orange Nation dancfloors is truly a seven day prospect & affair for some, while work commitments look like restricting us to that institutional tradition that is Fire on Christmas night, although we wholeheartedly support all seven soiree's as prominent places to be seen on the scene this festive season, meaning you should "Go There! Be There!" (DISCO MATT)
From the backwater of Bermondsey to the vibrancy of Vauxhall, the scene's longest running & surviving weekly marks fourteen years of citric clubbing splendour tonight (Sun 11th Nov) meaning that the orbicular outing that is Orange simply had to make it to our "Pick Of The Day" choice, all the event detail a banner selection away opposite or an image click below, while we mark this outstanding occasion with our own overture beneath.
 
What started out as an alternative to DTPM and amidst a time in the capitals clubbing history when partying outside the usual Friday or Saturday night parameters was very much vogue, the then cavorting minnow that today is not just the longest running weekly club on the scene, but is undoubtedly the recognised & symbolic starter of the clubbing organisation we now know as Orange Nation (formerly The Orange Group). And while the beginnings were very humble indeed, Bermondsey the initial backwater choice and a traditional pub at that, the switch of suburbs proved the crowning glory & catalyst for Orange and all the other club brands that were soon to follow, A:M, Beyond, Gravity & Later, like their citric commandant, surviving while many others have fallen by the wayside, the likes of Salvation, Factor 25, Sherbert & Warriors all having made their Sunday mark but have disaperead into complete capital clubbing circuit obscurity. Yet through passionate promotion, a fervent & faithful following plus an indelible list of incredible ingredients that have remained part of the clubs award winning recipe through its history, Orange has not only survived, but for a substantial slice of its existence, thrived, meaning by marking its 14th birthday, there is much cause for citric champers celebration.  
So, having adopted the name for his now considerable conglomerate, the Nation's head cheese, Craig Elder, remains as fond of the brilliant clubbing brand that is Orange as he was when it all started fourteen years ago, Craig remarking that "…Orange is very special to me, it's where it all started, back in a small pub in Rotherhithe called the Prince of Orange…" this clearly the inspiration for the club's name, while he continues, "…I am very proud that it is now London's longest running weekly party and although it has evolved so much over the years Orange remains at the forefront of cutting edge house music, and even in these days of economic crisis it just amazes me how our loyal crowd just keep coming every Monday morning, proving that London is indeed a 24 hour city…". And Craig is spot on, both with his reference to the music of Orange and that, more than any other afterhours on the capital's circuit today, it exemplifies everything that is indulgently addictive about a club that week in week out re-writes the rules to the conformist start to the working week. Indeed, having succumbed to the club's citric splendour on a score or more of Sunday's, it has been Monday morning, sometimes afternoon before the routine reality has taken over, Orange still being able to achieve this fabulous feeling fourteen years down the line.  
Therefore, it seems wholly appropriate for us to sing the clubs praises from the rooftops as well as make it our pick of the day, and in so doing, share some of the event detail with you here, this "14 Glorious Years" event cracking open the celebratory champagne from 11 p.m. tonight at Fire, the home that is the cornerstone of it & its owning organisation Orange Nation. And while we could go into our own oratory Orange event detail, there is surely no-one better than its most prolific promoter to date, the superb Steven Sharp, to let you in on what this captivating club means & what this exceptional event will deliver when he say's "…Orange is an incredible thing, a perfect combination of people and house music, love and history, future, friendship and fierceness that has proved its place in people's hearts and as a founding father of the London scene. This Sunday brings together true DJ legends that we are proud to call our residents, representing this city with that unique, forward thinking and uplifting Fire main room soundtrack that has put Vauxhall on the map. Celebrate 14 years with all of the Orange family including Tonnic on live vocals, historic hosts and promoters, and most importantly – you, the children of this fine fruit!…"  
And those D.J. legends, well it's The Sharp Boys, Fat Tony, & The Oli, George & Steven playing a classics set,  special guest Paul Heron joining forces with Oli for a one-off back-to-back set, while no Orange celebration of this stature would be complete without the iconic playing & performing partnership that is Tony & Tonnic. But it doesn't stop there, oh no, as RAW returns with one half of its founding duo, David Jimenez, he joined for another back-to-back set showing by D'Johnny, while we are sure the thoughts & well wishes of all the team, Orange customers & cavorters, as well as ourselves, reach out to Hifi Sean who was very much looking forward to being part of partying proceedings tonight, but remains laid up in hospital following operation complications, you surely joining us in wishing him a speedy recovery. While Sean will be sadly missed, other fabulous & familiar faces from within the Orange family will be there, hosts Hrh Minty, Louise Port & Danny Boyce looking after you both inside & out, while the terrific Tom Fuller masterminds the Orange operation including the door, which as we said, opens at 11 p.m., the club running through till a planned finish of 7 a.m. Monday morning, entrance on the door just £5 before 1 a.m. (£10 after). And with special birthday presents for the Orange faithful (are you one?!), drinks priced at just £2.90, shots at £1, and an exclusive membership offer that includes free entry to all Orange Nation clubs during January, all up for grabs before 1 a.m., early is definitely better than later, more info if you need it out at http://orangenation.co.uk.  
So, with a resounding attendance recommendation as well as wishing Orange a very happy 14th birthday, we both concur with as well as leave some of the last words to Craig Elder who say's "…I want to thank all the DJs and loyal fans that have supported us over the last 14 years, making Orange the Monday morning phenomenon it is. Here's to the next 14!…", definitely hip hip hooraying that & finishing by simply saying, miss this birthday bash and you will definitely miss out, so make sure you "Go There! Be There!" (DISCO MATT)
Postscript  
In celebration of the outstanding Orange occasion, two of the clubs original resident D.J.'s Steven React Sharp & George Sharp Mitchell, better & more simply known as The Sharp Boys, have laid down a special podcast production that gives more than a hint of what to expect from their equally special "classics" set tonight, so one not just for your collection, but a wonderful way to get you into musical mood for tonight's birthday bash, download/stream options a click away at http://orangenation.podomatic.com/entry/2012-11-07T10_18_51-08_00. Music Is The Answer! Go There!

For over nine years it's been storming Saturday mornings, pushing the mid to late A.M. boundaries, but the club of the same name is about to embark of the biggest change its history, shifting into Friday as well as Saturday, A:M going all "Ultra" on us from tonight (Fri 2nd Nov), meaning it not only makes our "Pick Of The Day" but gives us reason to "Focus Extra" on the event, all the detail a banner selection away opposite or an image click below, while we cast our own eye on this dynamic development beneath
When we look across the diverse & dynamic gay scene's across the near continent, there are a few brands that tend to stick out, many that have been pushing the boundaries for well over ten years, there's La Demence in Brussels, celebrating 23 years in business this weekend, , Muccassassina in Rome equally as established, finding itself  into its 23rd season, while the resplendent Red & Blue in Antwerp is not that far behind, cracking open the champagne on 1st December, marking its 14th anniversary, although what all these have in common is that they are the single most outstanding brands in their respective cities.. However, here in the capital, the prolific clubbing picture is somewhat more significant, as we have a whole host of brands that have notched up that double figure in business landmark, just last weekend seeing Trade celebrate its 22nd birthday, while Orange is, in just two weeks, marking its 14th, Beyond already deep into its 11th year storming the scene, all three not only iconic come legendary here in London, but are brilliant brands both known & active right around the globe. But there is a fourth, one that sits very much in the afterhours bracket like all the other three, yet just three months ahead of its 11th birthday, this club is about to embark the most dynamic & dramatic development in his history.
So which brilliant capital clubbing brand are we talking about?, well A:M of course, the club that has, singlehandedly been responsible for changing the Saturday mornings of masses of clubbers in the 10 years it has been pushing the boundaries of normality, as while the majority of men & women in the land consider heading out for the Saturday morning shop, A:M devotees week in week out trade the supermarket aisles for the dancefloor, partying deep into the sixth day of the week to the banging beats of a bevy of A:M resident stars. And during its 10 year history, we too have been found within the captivating confines of Fire on a Saturday morning, our most recent trip taking in the special guest splendours of Lottie, while many a moon ago, we would fall into A:M from our West London base with weekly regularity, that afterhours feel that we have adored since the days of Trade & then Beyond being replicated in its own wonderful way by the amazing A:M. Yet all this is set to change (or is it?) as the brand prepares itself to shift from just being a Saturday morning event to a full blown 10/12 hour happening each & every week, A:M embracing both Friday & Saturday in what the team ate calling an "Ultra" make-over come look and in doing so, introducing some exciting additions to the A:M package.
Now, before we make our own analysis & judgement on the changes afoot with A:M, perhaps its best to share what the promotions team have to say about this dramatic development in the A:M branding, they beginning by saying "…new beginnings are always something to celebrate, and with clubbing pedigree like 'A:M' it means something very exciting indeed…" the first exciting change being the incorporation of another brand into the A:M fold, the Friday night award winning club Onyx captured under this new "Ultra" umbrella, the team saying of this addition and how this new clubbing combination will look, "…bringing in a hot new line up and harnessing the strength of another Friday institution 'Onyx', A:M Ultra will revolutionise the start of the weekend with a super-size, super-production event from Friday night into the not-so-early hours of Saturday morning…". But hold it right there, as did we read this right, A:M will, in its new "Ultra" form be a "not-so-early hours of Saturday morning" club?!?! And what does this mean for this much beloved Saturday morning mash-up?, well we will tackle that shortly, while back to the team talk, as they let us in on some of the new D.J. stars of this clubbing combo, "…our headline resident is none other than superstar producer Pagano, joined by D.J.'s including Severino, Paul Heron, Ariel, Matt Bogard & D'Johnny, delivering turbocharged house to Fire's main floor. In room two it's an Onyx  takeover with the all star D.J.'s pumping out dirty pop anthems including Lady Lloyd, Adam Turner, DMS & Tasty Tim…" while there is more as "…Raul Gonzalez returns to the A:M fold bringing his stunning dance troupe and injecting some Spanish glamour to the weekend, alongside the freshest hosts and special performers…" while the team are launching a "…hot new VIP space the Skylounge, hosted by JJ Clark, offering a place to sip Champagne and oversee the dancefloor of Fire's rocking main room…" as well as promising "…regular pop up clubs, incredible drinks deals, massive smoking area, hot new décor and loads more…".
So exciting times for A:M for sure and in the hands of a man who we easily describe as THE most capable & competent club promoters on the capitals circuit, Steven Sharp, A:M in this new "Ultra" format is sure to go from strength to strength. Indeed, since taking over the brand just under a year ago, Steven has made subtle changes to A:m that has seen it rekindle the purple patch years of its earlier times, the club very much about the music, he having brought some superb special guests, Paul Harris, Smokin Jo & (of course) Lottie just three examples, while with residents such as Jamie Head, Paul Heron, David Jimenez & D'Johnny, the music is on the tougher side of house but clearly continues to hit the mark with A:M'ers far & wide. Therefore this marvellous music policy can only get even better with the introduction of stars such as Pagano & Severino, while with a totally different poptastic feel in the newly formed Onyx second space, there should genuinely be something for everyone, whether Friday frolick'ers or Saturday shimmy'ers. That said, we have to note a caution concern as, for us, A:M was always about that decadent feel of clubbing deep into Saturday morning, pushing those normality boundaries & having a resultant feel of fabulous naughtiness, while in this new format and being a "…not-so-early hours…" club, we fear that that is a real danger that A:M will lose that exciting edge and rather become a mainstream & conformist club, although flipping the analytic coin, we have to concede that in these times of austerity, the team have reacted by not quite landing the downward spiralling Onyx on its sword, but giving it a new lease of life by combining it with a brand that has been on the up & up & bucking the trend of the former.
With our analysis not yet complete, lets pause to run through the detail of this A;M "Ultra" which takes place tonight (Fri 2nd Nov) at Fire in Vauxhall, doors opening at 11 p.m. and the club running through to the advertised "Superlate" timing which we hope means the usual 11 a.m. finish but suspect sadly that it may be a little earlier. While we are told advance tickets are available via the new Orange Nation website at http://orangenation.co.uk, entry on the door is still the best way to go with A:m, especially when you pick up a flyer or ad as the team are offering free (yes FREE!) entry before midnight, while the same flyer or ad will get you discounted £6 entry before 3a.m., otherwise it £10/£12 during these times. Plus, with the A:M promotions team out in force across Soho & Vauxhall, we reckon that some special entry offers will be up for grabs, especially if the terrific Tom Fuller is masterminding the flyer team (as we are reliably informed he is tonight), while those drinks offers mentioned earlier mean it's never an expensive affair for your A:M trip, the  added bonus of hosts Hrh Minty, Danny Boyce Louise Port & JJ Clark mean you will be in heavenly & charming clubbing hands from start to finish, more info available by visiting the Orange Nation website, by hitting promoter Steve Sharp's page at http://facebook.com/steven.r.sharp.1 or by checking out the event page at http://facebook.com/events/296615937120263/. As for that analysis of ours, well while there is definitely loads of positives to draw on, the combo of Onyx into A:M one, the introduction of new resident D.J.'s as a result another, the potentially extended hours of the A:M ethos an exciting prospect, given that this new "Ultra" format has been labelled as a "Friday revolution", we fear the emphasis will be taken away from Saturday meaning that A:M is we have known & loved it will be no more, meaning the DM jury is out on this new format although the proof of the pudding will be in the eating, meaning, despite this reservation, the new look A:M receives our rapturous recommendation meaning we can simply say that to eat that prolific "Ultra" pudding you need to "Go There! Be There!" (DISCO MATT)
Modelled as the modern day derivative of the likes of Famous Five & Universe and finding itself in its third summer on the scene, As One in the hands of promoter Steven Sharp continues to bring together clubbing communities from far & wide, this latest collaboration combining some big brand hitters that certainly signals a new era for this magnificent meet, we delving into the detail of the magnificent marriage of capital clubbing circuit minds.
When we look at the rather mundane, monotone & monopolistic bigger branded clubbing scene that we find ourselves within here in the capital, we all too often see in-fighting between clubs & their promoters, competition crushing & strong arm tactics by the powerful players pushing many once popular parties to the wall. And it isn't just the minnow meets that get this unsavoury shove from the heavyweight hitters, but some of these so called big shots also take the hit, SuperMartXe one of the most notable recent casualties, while in a quest to run the show, the phrase "…cutting off your nose to spite your face…" regularly springs to mind, although all this said, we can still count on a clubbing circuit that offers vivacious variety even if, in the whole, it does come from just one or two organisations. Therefore, reading between the lines, as we are sure you are already doing, you wouldn't be blamed for thinking that we are pointing the finger unfairly and in some ways we probably are, especially given the encouraging development that is about to take place before our very eyes this weekend, when the marriage of club & promoter minds brings together brands that would never have been considered as comfortable bedfellows.
So what the heck of we talking about? Well As One of course, the colossal clubbing combo that was created close of three years ago and has since seen successive seasons tweaking the original fabulous formula, mixing up a bevy of brands in its quest to offer the clubber on one-stop shop of the best that the scene has to serve up, both in terms of diversity & depth. And when we look back across this clubbing combo's short(ish) history, they have certainly done that, brands included in the past extending to Beyond, Lovechild, Megawoof, Trannyshack, The Men Who Fell To Earth, CasaLatina, Lo-Profile, Orange, Trade & Onyx, a marriage of minds that has successively & successfully secured its position as one of the busiest & best clubbing events on any given bank holiday, the "all roads lead to" label which often gets attached to Beyond, very much the byword for As One too. And this is sure to be the case come Sunday (26th Aug), when it slots into the bank holiday schedule just after WE party & before the second Beyond of the weekend, it following a pattern that, this year, has worked like a dream and is sure to do again, host venue Fire giving way the whole complex to As One, we expecting a couple of brand inclusion surprises to add to the ones already confirmed.
So, who is involved in As One this weekend & what can you expect? Well, following the inclusion of Trade for the last two events, it having proven a runaway success story in the marriage of clubbing minds, the mothership as she is known is back, along with its brilliant bedfellow Orange, those now infamous Orange/Trade parties immediately springing to mind, not least on Christmas Day last year as well as their show stealing sorties at As One on NYD. But with the inclusion of a real scene huge hitter for the first time, the internationally famous Salvation, As One's credentials are getting a big boost, this collaboration coming not just as a very pleasant surprise but one which many quarters of the capitals clubbing circuit will take heart from, perhaps a sign that those roses have been smelt, that the wakeup call has been heard and this marks a new era in co-operation or, at least, comfortable co-existence. Then, to add to Salvation's inaugural As One appearance, Tonker is welcomed with open arms too, promoter Tim Jones thrilled to be involved and sure to pull in many of his regular punters to play, while Trannyshack is back in the As One fold too, a better spread of clubbing genres the team behind this creative collaboration couldn't have wished for, virtually all tastes catered for, musically & otherwise, the current team carrying on the lofty legacy born out of casual conversation between Craig Elder & Steven Sharp and is now, without question, the biggest clubbing collaboration on the capitals clubbing circuit calendar.
With the theme of this latest As One outing being "Legends of London", the team tell us that "…each of the selected brands has been rulin' the scene for longer than they care to remember – but each brand has developed and changed to fit with the times and remained current and cutting-edge whilst others have fallen by the wayside…"they going into further detail on the contributors to this colossal collaboration as follows:-
SALVATION
For 13 years Salvation has reigned supreme as the most glamorous club party on the London scene. With a discerning house music policy and international pedigree having toured many of the world's greatest cities and venues, few clubs can match Salvation's history.
ORANGE
'The Monday Morning Phenomenon' has transformed from an after party in Surrey Quays to a behemoth brand and London's leading Sunday night club party for the gay community. Bringing together a friendly crowd of house music lovers each week Orange is the longest running weekly party still running weekly events after almost 14 years.
TRADE
The original 'all night bender' Trade was the first legal afterhours in London, and since ceasing weekly parties at the legendary Turnmills has continued to evolve, always a cutting edge, forward thinking super-brand, taking over unique club spaces in London for unbeatable pop up parties and the infamous annual birthday events. Trade has been running spectacular parties for 22 years.
TONKER
Taking place every Friday at the London gay scene institution The Eagle, Tonker operates under the mantra of 'Booze, Cruise & Tunes' serving up the hottest bear crowd in London for coming up to 9 years.
TRANNYSHACK
The UK's favourite gender-bending, pop-tastic weekly Wednesday get-together for the last eight years, featuring the crème of London's tranny DJs and scene celebs plus regular special guest performers.
all this vindication as to the depth & diversity that we touched on earlier, the D.J. line-up across just these five brands making rapturous reading, names such as Nick Tcherniak, The Sharp Boys, Gonzalo Rivas, Fat Tony, Pier Morrocco & Tasty Tim that exude both experience & entertainment to exemplary ecstasy, while with a cast that extends to Tim Jones, Paul Coals, MisWhite, Lady Lloyd , Gabriele Cutrano, Dusty O, Rosco, & Lee Yeomans, there will be no shortage of superb sounds to see each & every room packed to the rafters with revellers. As for the club expanse itself, we are told to expect "…unique décor, music, dancers and live performances from each of the brands, coming together to offer five different zones under one roof…", while Tonker's Tim Jones informs us that they will be hosting the Lightbox & further states that "…Tonker is excited to bring our unique blokes party to As One – expect a very sexy crowd of 'guy next door' meets your favourite dad or uncle and rugby player! We will serve up the best in eclectic music from DJ Tim Jones and Paul Coals taking you on a roller coaster journey from Disco to House to Mashup and Progressive Beats…". And talking of beats, you can get a flavour of what to expect, well from Fat Tony in the Orange room at least, by checking out his specially devoted podcast, well worth a download/listen at http://orangenation.podomatic.com/entry/index/2012-08-21T09_07_15-07_00.
Now need we say much more apart from running through the detail on this As One "Legends of London" event which takes place this coming Sunday (26th Aug) at Fire in Vauxhall, doors opening at 11 p.m. & the event running through to an advertised "superlate" finish, we suspect around 7 a.m., the extra Beyond opening its doors across at Area at 6 a.m. But back to As One and advance tickets are still available priced at £18, on sale online at direct ticket link http://orangenation.clubtickets.com/gb/2012-08/26/as-one, while you can grab one in your hand by visiting Soho outlets Prowler, Clone Zone & 50, as well as asking across the bar or of the hosts at any of the Orange Nation events this weekend, so Onyx, A:M, Beyond, Later & even WE, but very much at Gravity tonight (Thurs 23rd) as this audacious afterhours is the official As One pre-party. But, suffice to say, entry will be available on the door on the night, but expect to pay more, while if you grab one of the marked flyers, a £3 discounted entry up till 1 a.m. will apply, while in terms of hosts, Hrh Minty will be flying the Orange flag alongside Salvation's Andromeda, plus an as yet unannounced special VIP host (watch this space), more info, should you need it, out at http://orangenation.co.uk.
So, with this looking like being THE roadblock event of this August Bank holiday, we will be in the thick of the action reporting it all via our nibble size review tweets which you can tune into live at http://twitter.com/discomatt, so if you see us, then come say hi, but make sure you don't miss out & in so doing "Go There! Be There!" (DISCO MATT)

From A.M. to WE, Boylesque to Beyond, Onyx to Orange, plus Gravity, Later & newbie Infamous too, there is no doubt that Orange Nation is a superb Vauxhall & Southwark clubbing torre de force this "World Pride" weekend, also holding sway in Soho with an exclusive outdoor event, Disco Matt dishing up the detail of a superb sequence of showings courtesy of this capital clubbing conglomerate.
As we sit on the scene sidelines swinging in & out of our summer sabbatical, we are quite horrified by the sound bites we are seeing over what is clearly a shocking shambles of a so called World Pride event, the latest statement from Pride London which includes this  "…our sincerest apologies, Pride London deeply regrets the situation we have found ourselves in …" issued following a wave of criticism of their handling of World Pride, clear evidence that not only will this year's London Pride festival be nothing short of a flop, but when the capital sees itself in the global spotlight, it is a damning disgrace that the both committee presiding over Pride in London & the powers that be holding the purse strings, have failed the community at such a late stage. However, with no such committee & commitment problems, it comes as a huge sigh of relief that from the ashes of cancelled dance stages & arenas comes the saviour that will be Soho, Vauxhall & Shoreditch in the hands of Orange Nation, who have no less than eight clubbing parties across the latter two districts & one huge pre-party come party planned for Soho.
So putting World Pride to one side, let's take you through the whole Orange Nation offer, including that planned Soho party, first up being Gravity this Friday morning (6th Jul) which (quite tongue in cheek to Pride London) has been called "It's Definitely Happening", although we do wonder how long looking into the morning mirror that title took, although in all fairness the team do say, "…it's Pride weekend, so start as you mean to go on…", Gravity certainly the place to do that, especially if you want your weekend to start early on Friday morning, doors opening to this event at 2 a.m. & the club running to a "v late" timing. And with D.J.'s on duty including Fat Tony & Verity Mayes, plus with host JJ Clark zooming across from Room Service, no doubt with plenty of followers in his tracks, while Gravity's promoter Danny Boyce will be sure to give you the warmest of welcomes, this is the best place to be at the start of your weekend, especially if its starts on Friday. Plus, with entry on offer at just £5 before 3 a.m. with a flyer or pass, these being handed out by a bevy of boys around Soho on Thursday night, as well as being available from JJ at Room Service, while its £8 thereafter or £10 on the door, more info available at http://facebook.com/gravitythursdays.
Into Friday we find ourselves and usually it would be Onyx at Area neatly followed by A:M at Fire, although as has been the trend in recent months, when it comes to the big weekends (& this is one such weekend), the clubs combine to make one huge happening stretching close on twelve hours, an equally towering team of D.J.'s flying the respective club flags. So, kicking off at 11 p.m. & Fire playing host, this "Pride Warm Up" party sees the two club D.J. camps collide, in the Onyx corner we finding Matt Bogard & Jonny M playing upfront & energetic house with plenty of vocal intentions in the main room, while is pop & dance anthems from gender benders Tasty Tim & Lady Lloyd in the lounge, while packing a powerful punch in the A:M corner are all star residents Fat Tony D'Johnny, Jamie Head, Alan K, Paulo Moreno & David Jimenez, very much cementing the character of this amazing afterhours club which promoter Steven Sharp is always clear to stress, "…it's all about the music…". Mind you, with the amount of hosts on duty you may be forgiven for thinking otherwise, Nick Adams Byam ability assisting the delightful Chrissy Darling (could he be a pretty young thing?!?!) while A:M wise, it's the dynamic duo of Danny Boyce & Minty, Chrissy presiding over the door duty early on, while Minty takes over later. And talking of the door, entry packages are pretty reasonable, as a wee trip to http://gayguestlists.com/onyx could get you in gratis, while for others & those with a flyer it's a mere £6 before 3 a.m., rising to £8 before 5 a.m. & then £10 thereafter, while if you don't want to go foraging for a flyer, then you can rather click on http://orangenation.clubtickets.com/gb/2012-07/06/onyx-vs-a-m-fire-pride-warm-up for that £8 price tag while entry on the door is £12 after 3 a.m.
So onward to Saturday and with both the parade & the "official" World Pride after events covered in confusion, Soho will no doubt be playing host to the lion's share of the action, Orange Nation in the thick of the action, or should we say in the middle of it, having secured Comptons who will be playing host to the WE "Players" pre-party. Now, naturally we have been digging for details and with plans to have an outside stage very much in the balance, we can nevertheless confirm that, as of going to press, this pre-party will happen, whether inside or out, D.J.'s on duty confirmed as Paul Heron, Matt Bogard & Fat Tony, while if the green light for an outside stage goes ahead, then the whole Orange Nation residency team will be rolled out in back-to-back form, so Steve Pitron & Jamie Head,  Alan K & Paulo Moreno, Jonny M & The Oli, D'Johnny & David Jimenez and Verity Mayes & Bryony Masters. However, with Westminster council crying wolf on issues of policing, safety & funding, as well as having supposedly issued a licensing edict to all venues, the final decision on this outside stage will not be made until after a major meeting which takes place tomorrow, so watch this space for a "hot off the press" newsflash as the decision hits our desk. Mind you, whichever way it goes, Comptons is always the biggest & best Pride melting pot & with Orange nation plus WE Party involved, it will be even more so.
Now talking of WE, if time allows, we will be delivering a full on focus & devotion to what will undoubtedly be the biggest party of the whole Pride weekend, The Coronet in Elephant & Castle once again playing host this Saturday (7th July), while the D.J. line-up is mighty & impressive as the place, WE's very own resident roving D.J. Carlos Gallardo back to London by popular demand & sure to thrill with tons of towering tunes neatly balanced between those benchmark euro-beats & uplifting vocal injections, while it will be an all out progressive assault from our Italian stallion, Pagano, the tones turning tech when Paul Heron & D'Johnny take to the decks. But with Room Service's Kris Di Angelis & Matt Bogard going back-to-back in the second space, there will certainly be an alternative electro twisted trip to be made, Munroe Bergdorf playing host upstairs, while the main arena will be in the very capable hands both Ben Kaye & JJ Clark. So, let's rattle through the rest of the detail which goes like this, doors opening at 10 p.m. & the club running through till 6.am., advance tickets available online via http://wepartylondon.com &/or http://orangenation.clubtickets.com/gb/2012-07/07/we-party-london-we-players-pride-party, at the standard £18 price tag (yes those £10 &£15 super advance ones went really quickly), while outlets Prowler, Clone Zone, 50 & Solarstation are your Soho sources, along with Comptons & Ku-Bar, entry we believe available on the door, but expect to pay more.
But for those that may be WE'd out or are in search of something a little more intimate compared to the full on theatre size experience, the Orange Nation team have come up trumps with "Boylesque", in what has been labelled as "…the alternative pride party…" although is likely to have massive mainstream appeal, not least that international gay icon, pop star, D.J. & altogether good egg, superstar Boy George is at the centre of, not only the title of this club night, but the entertainment too. And having announced that he will be performing live for the first time in over two years, while we have been sworn to secrecy, the is one stunningly spectacular surprise up his sleeve, meaning that you will be far from disappointed if you trade your W & E for a B & G. But more than that, we are told that artists flown in especially for this event (we really cannot say, sorry) performing both D.J. sets & songs (itching to tell!!), okay just two then, Jeremy Healy & Jon Pleased, but all we will say is that it's not to be missed. So what more can we say, well apart from George & co?, well, the "alternative" burlesque (see what they did with the title?!) theme will be extenuated by a score of sexy boys & girls on stage, while the second space will be a "Fire" room showcasing some of the clubs finest D.J.'s (naturally those not on duty elsewhere!), Fat Tony (B G's best buddy), Jamie Head & Verity Mayes on decks duty, while the third room will be given away to Walt Utz & Madame Jojo's who will present a show spectacle with a line up of London's most notorious stars from the cabaret circuit. Now we really cannot say anymore (stop it!!!) apart from dipping through the detail, "Boylesque" kicking off at Fire from 11 p.m. this Saturday (7th July) & running through to a planned 6 a.m. finish, advance tickets priced at just £10 (absolute bargain!) still available at http://orangenation.clubtickets.com/gb/2012-07/07/boylesque-boy-george-s-alternative-pride-party, while you can check-in at the usual Soho outlets for handpicked passes.
Onwards we go and to Beyond and like WE, if time permits we will be devoting a special feature to it as this looks like being every bit the roadblock events that is always is come big weekends, and some we say, not least when you consider that the team have "…pulled out all the stops to bring one of the world's best D.J.'s to London…" NYC's Hector Fonseca bringing with him a resounding repertoire of remixes, no less than 5 having reached number one in the billboard charts last year alone, hence we are chomping at the bit to feature him is this special focus. But with Tel Aviv's FFF Group also jetting in their own package of players in the form of D.J. Tal Cohen & international drag performer K Long, both who featured in the FFF party at Fire last year, Beyond certainly has the global feel that that only WE Party & Hustlaball can match this weekend. Add to that London all star cast including Steve Pitron, The Sharp Boys, Hifi Sean, Fat Tony, D'Johnny & Paul Christian, together with back-to-back sets from Alan K & Paulo Moreno and Verity Mayes & Bryony Masters, so if there was ever a club that was about the music for us, then it is Beyond & not least this "World Pride" spectacular. So, skipping through the detail, it's a 3 a.m. start at Area this Sunday (8th July) with entry simply £15 in advance (the best commodore you will spend this weekend) either online at http://orangenation.clubtickets.com/gb/2012/07/08/beyond-world-pride-2012 or at those Soho outlets, while entry will be available on the door but expect to pay more & probably wait even longer, Ben Kaye & JJ Clark teaming up gain, as they did for WE, while no special Beyond would ever be the same without the tremendous Tom Fuller.
So, on the home straight (ish) and Later comes next, the team rolling out yet another fun filled frolic in the form of the now infamous "Funfair" format, the Later garden a hot bed of happy happenings with rides & games stalls, while a fortune teller will be sitting on his /her corner ready to tell you what is around your corner. Plus with the pool filled up if the weather permits & the bbq, an indelible ingredient of any Later party, stacked with sausages & brimming with burgers, that along with some other surprises in store and out will be the new clubbing in. That said, inside the musical heat will be turned right up full, resident D.J.'s Jamie Head, D'Johnny & Paul Heron cooking on tunes gas mark nine, while hostess Andrea & her boys (yes she has a bevy of them) will be causing enough madness & mayhem to make this a party to remember. And with host venue Fire's doors opening at 11.30 a.m. this Sunday (8th July), the club running through to 8 p.m., with discount wristbands/stamps available at Beyond, standard entry is available online at http://orangenation.clubtickets.com/gb/2012-07/08/later-funfair or on the door, priced at £10, we are pretty sure you will be walking away come 8 p.m. with the biggest smile on your face, candy floss round your lips & a shiny bum from all that sliding, not to mention sore feet from dancing.
Now we would normally finish with Orange (which we will), but will quickly mention new club "Infamous" which launches at Covert on Sunday night from 6 p.m. details coming your way via our extra bites post "Princely Sum of A Soiree", which paves the way for the "From Orange With Pride", the organisers saying of the Pride closing event saying "…you've had the world, now get a true taste of London & the biggest last dance of Pride 2012…" as it is sure to be with not just the "Orange Family" of D.J.'s that include The Oli, Fat Tony & the Sharp Boys, but Hifi Sean is back too, starring in Fire's main room alongside guest slot guy Paul heron (my he is a busy boy this weekend, we count five gigs at least!), while the event also boats the newly named RAW Future Heroes space with Lee Yeomans in charge of the tunes. But it's Pride and so we all know what track/record that means, "A Deeper Love" among a handful of other hits performed by special PA Elliotte Williams, very much crowning this citric colossus which kick starts at 11 p.m. on Sunday (8th July) & carries you deep into Monday morning & a date with your day off diary,  http://orangenation.clubtickets.com/gb/2012-07/08/from-orange-with-pride-london-s-biggest-pride-closing-party the place to go for advance tickets, priced at just £10, while its half that price with a flyer before 1 a.m., door hosts Chrissy Darling & Minty managing your efficient entry & them cheerful cavorting ala citric style.
So that's the Orange Nation World Pride package and what an enthrallingly extensive one it is too, we finishing by reminding you that advance tickets are very much the way (especially for WE & Beyond), Solarstation not just a superb source, but also an opportunity for you to soak up some sun, of the sun-bed variety of course, as we all want to look at our best for World Pride, a quick visit to http://solarstation.co.uk revealing all you need to know before revealing yourselves to some bronzing brightness. That just leaves us to wish you a very happy World Pride, even if the event itself looks like being a bit of a wash-out, as there is always the league of Orange Nation clubs to turn & to take to. (DISCO MATT)  

Sticking with spectacular Sunday but also moving to magnificent Monday, Disco Matt continues to dish up his "Diamond Picks", by looking to Later, which delivers a double dose of daytime disco this diamond jubilee weekend, their "Seaside"  soiree serving up sensational sounds from Femi B, & Paul Heron, while their "Xtra" event elevates The Oli, & Jamie Head both bashes benefitting from the terrific talent that is D'Johnny, all the detail a banner selection away opposite or an image click below, DM beefing up the brand while the Later team deliver the detail beneath.
When it comes to daytime disco's there is nowhere better than Later, the party that was born out of the desire for the capitals clubbers to continue  their cavorting after a barnstorming Beyond, this afternoon audacity fast becoming THE afterhours afterparty, very much marrying up post clubbing chill-out with debaucherous dancing, its first foray held right beneath its bigger brand brother when Beyond was holding court at Colosseum, although with Later soon finding its way to Fire, hasn't looked back since. And while it has seen its popularity pitch & yaw as the years have advanced, there is no doubt that Later currently finds itself in another purple patch period, its team of residents D.J.'s at the centre of the daytime disco's discerning deliberations, names such as Jamie Head, The Oli & Paul Heron each playing their part in propelling the party with a successive string of stellar sets soaked with superb sounds. Indeed, when it comes to bank holiday weekend, Later tends to find itself at the epicentre of a veritable storm of scene spectacles, this diamond jubilee being no different, as the club sits snuggling between Beyond & la-Leche with its "Seaside" soiree on Sunday, while it makes the most of Monday, extending its "Xtra" event which offers an appealing alternative to the plethora of street parties, we handing over to Later's team to deliver the detail.
TWO LATER SUMMER TRIPS THIS JUBILEE WEEKEND!
Plus the Later pool will be open for business! (weather dependent)
LATER SEASIDE 
SUNDAY 3RD JUNE 
11.30AM – 8PM @ Fire
Life's a beach at Later's big day out with seaside attractions and rides, deckchairs'n'décor to get you in the holiday vibe and transport you to our special resort, rides, games, outside BBQ and even a pony!
D.J.'s on Sunday soiree deck duty : FEMI B | D'JOHNNY | PAUL HERON
while hosting & giveaways come your way from Andrea and her boys.
LATER XTRA 
MONDAY 4TH JUNE 
11.30AM – 8PM @ Fire
Yes you heard it right, more sunshine in the Fire garden, more uplifting forward- thinking house from our super-freakin Later residents! The best way to spend your Bank Holiday Monday with the ultimate day time disco club experience feature incredible sound and light shows, cooling co2 blasts, an outdoor BBQ and much more!
D.J.'s on deck duty for this magnificent Monday meet
THE OLI | JAMIE HEAD | D'JOHNNY
More info on tickets available by clicking on the top image.