Posts Tagged 'Elof De Neve'
In a clubbing love affair that started on Christmas Day 2010 and is as strong now as it was then, it was only a matter of time before we would be back to the dance diamante Saturday jewel in the captivating Belgian clubbing crown, the amazing Antwerp our delightful destination and Red & Blue the brilliant beats box, Propaganda holding its third foray and one that lived up to every inch of expectation and more, we still flying high over the heavenly happening and this is why…
We can recall still quite vividly a whole glorious collection of firsts in our lives, many particular passions of ours, while there are a number of not so nice firsts that never made seconds, the good ones including the first time we stepped onto an aeroplane, our love for that mile high club and everything that goes with it still filling us with erupting excitement every time we set foot in an airport. Then there was the first Formula One race we watched, the Nigel Mansell & Ayrton Senna seasons securing it as our favourite sport, while our love for Tennis has roots in our surrogate home in South Africa, here the first time we served & volleyed and even sat in the umpire's chair. But the list goes on, our first true love, a marvellous man with the same name as ours, the times we spent riding into the South African sunset on our motorbikes, magical memories that will live with us for the rest of our lives, while there plenty more first loves we can recollect, our first proper kiss, our first taste of chocolate, our first ever job, our first score of music and, naturally, our first dive on the clubbing dancefloor. And, without exception, all theses first have become, seconds, thirds, fourths and countless more over the many moons we have found ourselves traversing this wonderful world we call Earth.
So what does all this talk of firsts have to do with the subject of this review? Well, the first time we spent Christmas, either away from home in South Africa, or while living here in London, was when we tripped over to Antwerp with Alex Erfan & crew for Lovechild at Red & Blue and while we cannot count this as our first ever clubbing cavort across to the continent, it was our first time in Belgium and the first time we had toured with a troupe of this sort. And while our stay was relatively short-lived, just Christmas Eve through Boxing Day, it will be one we will never forget, as it was packed with magical memories from start to finish, not least the fabulous friendships we formed & cemented with both the Lovechild lot, but with two Belgian boys who have since become firm friends, despite the distances between us. Indeed, having fallen in love with Antwerp as a city, but moreover with Red & Blue as a club, it would be no surprise that we were itching to return, a trip just two months later, further forming the fabulous friendship with those Belgian boys, D.J./Producer Elof de Neve &, particularly, the wonderful J.d. Cerronez, one which would blossom in Barcelona later that year during the first Delice Dream festival. But with the boys links to Red & Blue would be the driving force behind this, our third return to the club, one which for so many reasons was well overdue, but proved perfect timing for a number of reasons, not least that we had (possibly by fluke) chosen the best party in the clubs calendar.
Propaganda is a name that evokes memories from our youth as it was the German band the propelled into our popularity at the time with their huge hit, while a string of further single & album releases have secured this pop sensation as one of our all-time favourites. But Propaganda in terms of clubs is also connected with Germany, the Berlin based outfit having recently re-emerged, just as the scene in this captivating city has in the last handful of years, while Moscow also boosts a club of the same name, even Nottingham here in the U.K. in on the Propaganda act. However, it is the Belgian party brand that has been making the most waves of late, the philosophy stemming back to the early nineties, which were, as the Propaganda promotions team tell us, "…times when heels and lipstick meant something, when clubbing was about making fun, when people dressed up to go out and when people did go out because they felt the urge to do so, while nothing was impossible…". Yet while Propaganda Belgium was born just last year, it has quickly adopted many aspects of these nineties clubbing characteristics, indeed in the eyes of many at the launch & since say, "…nothing has changed except our will to obey the freedom…", Propaganda propelling a real sense of that along with an environment that encourages its clubbers to escape reality for a while, succumb into its splendour and, in the promoters words, "…release us from being ourselves, from those acts of obligation in our lives and in doing so realise that's when Propaganda carries the change…"., its two superb strap lines being "Obey the freedom, whatever form it takes" and "Where porn meets humour, sexual freedom can be found".
So, with the prospect of the Propaganda "XL American Dream" event topping previous visits to Red & Blue, this along with the much awaited reunion with Elof de Neve, but particularly J.d. Cerronez, we had to grace our absence from a number of events back in London, including the new Bakebox club launch, as nothing was going to stop us heading for Antwerp and the resplendence of Red & Blue. And our excitement levels were at fever pitch as we boarded an early(ish) Eurostar to Brussels and a planned short stopover to see D.J. pal Guy Scheiman who was playing a gig in the city, although with Guy still a tad jaded after an crack of dawn arrival, we headed on to our Antwerp destination, that excitement growing with each & every kilometre canter. With the splendour on Antwerp's central station the best city greeting we could wish for, we swung by to catch up with our favourite hotel manager, Lesley Middleton, before checking into our own & taking a short tour around Antwerp catching the advancing dusk & sights on camera before a short disco dose ahead of what would prove an exceptionally enthralling evening. Indeed, our anticipation with our reunion with Elof & J.d. meant we could hardly sleep, a ring on the phone confirming our Belgian boy was waiting for us in the lobby, that moment when we met again one that will live with us forever, while more memory making moments were to come over dinner & then pre Red & Blue drinks, this valuable & precious time we spent with our two brilliant Belgian's meaning more than words can say.
However, it was Red & Blue and Propaganda's "XL American Dream" party that was calling, our arrival at the club not long after midnight finding the place already packed with party goers on this most popular of outings, we following J.d. through the crowd & up into the club's dressing room to pause before the ensuing excitement & enthusiasm that Elof's stunning set would serve. And this pause in our clubbing proceedings gave us the chance to meet & be introduced to the larger than life character that is Lennart Valgaeren, the mastermind behind this Propaganda party, his extrovert & endearing nature evidence of why he is very much a lynch pin in the Red & Blue set up, he & J.d. very much peas in the pod when it comes to fun & frivolity, just one of many reasons that has made our trips to this captivating club the best of anywhere in the world. And clad in demi drag, Lennart along with the bevy of beauties that would make up the Propaganda dance & stage show troupe, where clearly in party mood, we warming to the whole affair with aplomb, although with Elof needing to prepare for his set, we headed down with him & J.d. to the D.J. booth where we found new(ish) Red & Blue resident Gust Morris sorting the sounds, his rather eclectic mix & switching of upfront & tech house a little tough to acclimatise to, indeed his style not much the warm up that was required, the feeling that he wanted to steal the spotlight rather than play his team part. However, it was Elof's performance we were here for and with the promise of new track productions on offer, we couldn't wait for our brilliant Belgian beatmaster to assume control of this party, the crowd also anticipating his start, he without a shadow of a doubt THE most popular resident of Red & Blue and a big & dynamic draw to boot.
And the moment arrived in a trice, both ours & J,d,'s excitement at the prospect of a prolific performance evident for all to see and with Gust out of the picture, we were set free to dive headlong into the fabulously extrovert fun & frivolity that has marked all our meets with our Belgian boys, Elof setting about sending us skyward with his superb sounds. And with J.d. right there we were brilliantly benefitting from inside track commentary on these productions that would pepper Mr de Neve's pulsating performance, his own remix of the currently popular "Skyfall", probably the best version of "Show Me Love" in his & J.d.'s 2K13 form, that we had heard, one that even gave the towering Taito Tikaro's mix clean pair of heels, while it would be their private production, "Searching For Love" that would tumble our trademark tears, not least that J.d. exclaimed "…this is our track Matt…". However, the music aside, which was thrilling us unequivocally, the fun we were having with J.d. was something quite special, we not remembering any time in our recent clubbing past when we have laughed quite so much, the centre of amusing attention being a small collection of toy dolls that were to cause of innocent yet hilarious indulgence, J.d.'s humping and then the doll lying wasted on the side simply splitting our sides, this bawdy behaviour & extrovert enjoyment evoking marvellous memories from our times together at Delice Dream, the fun we had then playing out once more to exemplary effect.
Now it was time to turn the spotlight, for a while at least on the stage, as Lennart & his gorgeous go-go boys & girls, who assumed their positions to propel this "Propaganda XL American Dream" event, the clear USA theme showing in their characterful and, in some cases, scantily clad costumes, while with star spangled banner backgrounds & flags adding to the showtime entertainment, the statement was certainly superb, this the first of a few sowings throughout the night. But the entertainment also extended to a an amazing acrobat who, hanging & balancing on lengthy ceiling connected cloths, performing mind-blowing moves that captivated & thrilled his audience, while with podium dances aplenty, there was no shortage of eye catching entertainment throughout. Indeed, as with our previous Red & Blue visits, this one was proving that our continental clubbing compatriots are just as good, if not better than London in putting on superb shows, only Matinee meets & WE party production (both Spanish of course) elevating London to the equal of other European events. And, in terms of atmosphere, lighting & effects, Red & Blue is right up there with the best, their lasers simply stunning, ticker tape explosions adding to the enjoyment, while the up for it crowd is, without doubt, one of the friendliest we have encountered, they a million miles away from the edgy & ill mannered clubbers we all too often experience in London's larger events such as Beyond, WE & Matinee, perhaps the organisers attitude rubbing off on their audience.
But back with Elof and with him deep into his scintillating set, we were well into the groove, his selections clearly captivating the considerable crowd of clubbers in front of his, the occasions when he delighted us with that Mr de Neve arms in the air pose, adding to what was becoming a truly phenomenal performance, while all the fun & frivolity we were enjoying with J.d. continued unabated, his energy & enthusiasm inspirational and part of this performance package, he even ascending the top of the D.J. booth at one point, waving the star spangled banner flag and thrilling us & others incredibly. Mind you, the dolls were also never far away and with Lennart no behind the booth too, the once again played their part in all the tom foolery that was to highlight this as one of the most hilarious happenings ever. However, like too many things in life, these gregariously good times we were having with Elof, J.d. & Lennart were to come to an end, well behind the D.J. booth at least, incumbent disc spinner Max Del Principe, having lurked in the background for a while, suddenly found fault with his computer equipment, this modern form of D.J.'ing leaving little room for failure movement, especially as we wasn't armed with a back-up plan. And it seemed that back-up was the issue, as he had seemingly lost his whole catalogue of music, we looking on in complete dismay as he struggled for well over half an hour to restore his system, it looking for a worrying few moments that Elof would need to play right to the end of this "Propaganda XL American Dream" event, although as he finally sorted his sounds, and with Elof having extended his set for nearly 40 minutes, the reins where quickly handed over, we beating a retreat to the dressing room with head shaking haste.
With the continuous flow of complimentary refreshments, J.d. & us sharing the same drinks taste, plus with our injured knee now giving us some discomfort after all the dancing & cavorting, we were grateful for the comfort of a seat to see out the remaining proceedings, the whole dance team now back stage & winding down after what had proved yet another hugely successful Propaganda party that still had plenty of legs in it, the fun that ensued in the dressing room very much the icing on this captivating club outing. With wigs flying, balloons bursting, drinks flowing and more bawdy banter & behaviour brimming from this party within a party, we were having a terrific time with what was fast becoming our favourite clubbing crew, our Belgian boys Elof & J.d. always close at hand, while we were happy to allow the party proceedings in the club to take their own direction while we delighted in the debauchery of the dressing room. However, with our bed calling and Elof also keen to head home, we eventually graced our exit from the resplendence of Red & Blue, waving a fond farewell to Lennart, his whole team & the club's management, before hitting the biting cold on the Antwerp early morning, our stead delivering us to our hotel door, we as emotional in saying au revoir to J.d. as we had been on our reunion earlier, although being safe in the knowledge that Matinee La-Leche in Paris would see us together again, our parting was a little easier to bear, while with the magic of modern technology we knew we would never be far away.
So, what was our verdict on Red & Blue and, particularly, this "Propaganda XL American Dream" event? Well, first and foremost, we definitely chose the right weekend to trip across to Antwerp, this clearly the most popular event on the club's calendar, the numbers through the door especially impressive given that it was just a day after a huge event in the Belgian capital, while being reunited with red & Blue felt more like a homecoming rather than a continental clubbing experience, the friendly faces we encountered on both our first & second visits, welcoming us warmly as one of their own. As for Propaganda, it certainly lived up to all of its billing, the superb stage shows, the pomp & the circumstance matching all our expectations, while the larger than life Lennart & is passion for the party showed no bounds and was one of many highlights of this heavenly happening. However, our hats have to go off to Elof de Neve, who yet again proved just what a terrific D.J./producer talent he is, his set rivalling the best in the business, we even going as far to say that it topped a Pitron performance in virtually every department, the stand-out difference being those prolific productions that gave Elof's performance delightful dexterity & discerning difference to playing peers. And with a clubbing resident & guest repertoire that has marked a magnificent last twelve months for Elof, he is clearly a D.J. in demand, the likes of Muccassassina, Matinee & The Farm just three of many more, while Red & Blue are clearly keen to keep him as their headlining hit, as he definitely draws a crowd, many Antwerpian's & Belgian's from further afield packing out the place when he plays. So, with this very much the best event we have attended this year so far, we will surely be looking to return to red & Blue sometime soon, perhaps this next time choosing a Propaganda party on purpose, given just how great it was and what a truly terrific time we had. (DISCO MATT)
Reaching the second month in what we have called our "year of positivity" the last month has seen some doors close, but plenty more open, so with much to report on what has been one of the most productive periods in well over a year and with much to look forward to in February, we are back sharing recent reviews, reports, recommends & music features, as well as hinting on some dynamic dates for your disco dance diaries
Having been pretty determined to lay the gremlins of 2012 to rest, we can be pretty contented with the written results, as January has proven to be our most productive month for a good twelve or more, features having re-appeared for the first time in a long while, we also having taken a serious look at where we found ourselves in 2012 and what needed to change. And while these changes are still work in progress, it is true to say that during January, some doors have either closed or we have closed them, while we are pleased to report other doors either opening or re-opening that have given us the inspiration to move on from the old to the new. Plus, with a whole host of new clubs launching in February, as well as much to look forward to further into the spring, lets share this and what we have been up to in January.
REVIEWS
The first week of January found us pretty much consumed in our three full length music reviews of 2012 and, while that year is one we would rather regret, what the completion of these reviews did prove was that (as always) music was the answer to our problems and it was a twelve months packed with prolific podcasts & towering tunes. As for our other review activity, well we are still to publish our accounts of Scream in Paris from Sat 5th and DISH's 1st birthday from the following week, February the month to get these out while also putting our reviews back on the rails, while we did reflect on Beyond's NYD event, one which may prove to be our last. As for our highlight review, it has to go to that first music review, covering our top tracks of 2012
http://discomatt.com/web/2013/01/reviewsmusic-what-a-year-music-was-the-answer-d-ms-2012-music-review-the-tracks-part-one-tuesday-1st-january-special-review/
PREVIEWS
After a barren period when not one single preview was posted, January saw a veritable feast of features to comparison, we breaking the preview drought with a look at Deelooded, which this coming Sunday (10th Feb) moves out east, while we also took a detailed look at both Puscha's "Undercover" event & Matinee's "Pervert" party. Also re-capping on Deelooded with further updating news, we finished a month of deluged with devotions, as we delved into new clubbing combo & collaboration, Prohibition, one that is very much one of those new doors, so a preview that gets our choice pick here. As for February, we have a lot to live up to, but with an international exploits close to the top of our agenda, so our previews will have an international flavour too.
http://discomatt.com/web/2013/01/previews-speeding-out-of-the-sidings-prohibition-love-resurrection-saturday-16th-february/
RECOMMENDS
For a week or so in January, we were a little confounded by the sudden & shock Soho closure, meaning we kind of turned our Best Bites & Short Shouts newsletter on its head, re-combining the two but also introducing an international element and with three newsletters posted, we are heading back to that weekly posting target. As for our Weekend Focus features, Scream & DISH benefitted from our coverage, while Orange under the new (well returning) steership of Fat Tony, got our Extra Bites attention, we also devoting a special feature to Orange Nation's January free clubbing offer. However, as February will see us sitting on the sidelines, our recommendations will take priority over reviews & previews, so should come to the fore, while our highlight pick goes to one of those three newsletter publications.
http://discomatt.com/web/2013/01/recommends-top-of-the-tree-three-best-bites-short-shouts-friday-25th-to-sunday-27th-january-weekend-newsletter/
REPORTS
January, at least the first few days, seemed to be a depressing period when doors were closing rather than opening, as first came the announcement of Gaydar's closure, then came the sad, sudden and shocking news of the demise of Profile/Lo-Profile, very much a blow to the Soho scene, although one that would inspire those new door openings that presented themselves later in the month. And these were the focus of our reporting in the month, although with a new "Seventh Day Sermon" report on the publication precipice; watch this space for the return of our controversial columnist character, while it's the Soho closure that gets our monthly highlight reporting pick.
http://discomatt.com/web/2013/01/reports-pack-of-cards-closure-profile-lo-profile-the-news-the-reactions-tuesday-8th-january-special-report/
MUSIC
In a determined attempt and effort to get our music newsletters back up & running, we simplified our approach while a whole new series for 2013, entitled "Podcast Picks & Tracks In The Mix", two volumes issued in January, the first focusing on podcasts and the second on track producers. And with a further two volumes to come in February, we will also be re-developing our special features to fill the weekly gaps, along with adding to the two weekly "Podcast & Track Of The Week" features, so much more to come. As for our highlight, well it has to go to that track producers newsletter, without doubt our best yet.
http://discomatt.com/web/2013/01/music-podcast-picks-tracks-in-the-mix-dm-does-the-music-news-sunday-27th-january-2013-newsletter-vol-2/
D.J.'s
Our much loved D.J. focuses returned in January, both Adam Turner & Pier Morrocco under our marvellous musical microscope, while with many more planned for February, including Elof de Neve, Zach Burns & Tony English, our passion for our sounds spinners & their magical music making remains as strong as ever, while our devotion to the terrific Mr Turner gets our monthly pick vote.
http://discomatt.com/web/2013/01/d-j-smusic-burgeoning-beatmaster-brilliance-d-j-focus-adam-turner-saturday-19th-january/
DISCO MATTERS
Like our reviews, this was back after an over extended leave of absence, we having been presented with the overwhelming opportunity to interview D.J./Music producer Seamus Haji ahead of his appearance for Pushca's "Undercover" party and the result was one of THE best pieces we have published in our history. So, it goes without saying that it was also THE highlight of our month and right at the time that one of those doors (a D.J. one at that) looked like it was closing. But the with Disco Matters door very much open we are already lining up our next for February, while we have much to do to top Mr Haji's here.
http://discomatt.com/web/2013/01/disco-mattersd-js-seamus-shares-his-haji-history-disco-matters-special-feature-the-seamus-haji-interview-monday-28th-january/
PICKS
Given all the above, a total of thirty one posts & features, something had to give and it was our Picks posts, although we continued to fly the daily flag through Facebook & Tumblr, while our weekly Podcast & Track picks racked up two features in January. But with plans to hit at least three simple picks post a week in February the target, this part of our activity should, in balance with everything else, have an increasing presence, while we select our Pagano Track & Turner Podcast as our highlight choice for January.
http://discomatt.com/web/2013/01/musicpicks-turner-treat-francesco-feat-podcast-track-of-the-week-picks-feature-monday-14th-january
COMING UP
As we mentioned above, the reviews of Scream & DISH simply have to be completed, while we have Red & Blue from the weekend to reflect upon. Deelooded's "Eastside was to be on the cards, but a nasty virus has laid our plans there to waste, while we hope to be back in time for Prohibition. Preview wise, we will take a look at new Friday frolic Manic, as well as looking into March early, both Lovechild & Matinee La-Leche previews planned. Our recommendations will move to the February fore, as will our reports, controversial or otherwise, while with two more newsletter volumes & at least three D.J.'s focuses, music will play its part too. And with all to be revealed on our next Disco Matters feature and Picks posts peppering our publications, there is much activity on the horizon.
KEEP UP
Naturally you can tune into all our activity right here, while for posts like our "Pick Of The Day", Podcast & Track Of The Week" and our "Does…" photo albums, then our Facebook page at http://facebook.com/pages/Disco-Matt/112730602119746 is the place to go, while our group at http://facebook.com/groups/discomatt/ & our personal profile at http://facebook.com/discomattlondon are worth keeping tabs on, while in "Picks" terms, why not check out & follow our Tumblr page at http://discomatt.tumblr.com.
DISCO DANCE DIARY DATES
February has already started with a brilliant new club launch in the form of Baked (re-named BakeBox), the next party planned for Sat 2nd March, while that new clubbing combo, Prohibition, is another welcome & fresh faced addition to the capitals circuit calendar, next Saturday (16th Feb) a definite dance diary date. Plus, for those of that persuasion, Orange nation launch their new Friday nighter, Manic on 15th Feb, which also encompasses District XXX, while we look to be torn between two lovers next weekend as WAR celebrates a year of heavenly happenings on Saturday (16th Feb), while SOS on the same night and Gutterslut the following Saturday (23rd Feb) complete our monthly London picks.
Well that's it for another monthly message, while, we cannot tell you just how good it feels to be back on writing form again and although we are currently struggling with a nasty viral infection related to our ongoing illness, we remain determined to keep pace with our posting pledges, at least match our January output, that one post a day our goal and the self satisfaction as well as supporting scores of scene others, February sure to prove every bit as fruitful as January has been. (DISCO MATT)
It's been in our disco dance diary for what seems like a decade, but as we can virtually touch the "Propaganda XL American Dream" party, this world tour wonder set to amaze Antwerp this Saturday (2nd Feb) at the resplendent Red & Blue, we delight in the event detail, the dynamic D.J. line up and much more in this, our rapturous weekend recommendation recital.
Having circulated the continents clubs over the course of our clubbing history, as we have here in the capital, we have found favour with certain frolics, the memories of Muccassassina in Rome marvellously magical, while the bevy of Barcelona bashes including Matinee, DBoy & Devotion all doing it for us, while who could ever forget the superb Salvation, a Catalonian colossus unconnected with the other global brand of the same name, but every bit as spectacular. Berlin has also brimmed our dance beats boiler, the Hustlaball happening a couple of years ago a real highlight, while the towering techno powerhouse that is Berghain was an exceptional experience in truly captivating company that we will never ever forget. Then there is Paris, our most recent cavort on the continent, a wonderful weekend spent with impressive Israeli Guy Scheiman, taking in the splendour of Scream, this reminding us of the delectable days of Delice Dream on its first festival frolic just north of our beloved Barca, a terrific five day turn where we made many new friends & cemented existing ones. Away from continental Europe our surrogate South African home was our youthful playing ground our first clubbing experience in Johannesburg's Decadence, while Cape Town has also played its part, the iconic Bronx responsible for a myriad of mischievous night in morning meets, while of all these there is one we have yet to mention that matches all the others & more, a Belgian beauty that, after a stay of absence for two years, welcomes us back with open arms this coming Saturday.  
We pretty much fell in love with Red & Blue from the moment we stepped foot in this captivating & compelling club on Christmas Day two years ago, on that occasion Alex Erfan's Lovechild linking us with this amazing jewel in the Antwerp clubbing diamond crow, while we simply had to pay a second visit when on a tour of duty between Paris, Belgium & Amsterdam two months later, friendships formed enriched with our return, while the classy club still sparkled as brightly as we remembered the first time round. However, it would be Red & Blue's involvement in that Delice Dream festival we mentioned that would cement a connection with two of its key player characters, enigmatic D.J./producer Elof de Neve & the jovial J.d. Cerronez, a music producer in his own right, while working for the Matinee Group is significant C.V. slice, the friendship we formed in those balmy Barcelona days two May's ago, so of the best we have had, the energy of Elof and the sheer exuberance of J.d. a dream worthy delight. Indeed we have dreamed of the day that we would once again re-unite with these two brilliant Belgian's, not to mention the equally excellent Red & Blue, a club that has been hitting the high notes for over 15 years now and still going strong, recent nee brands bolstering any already bountiful business that sees the place packed every single Saturday. So, we say with excitable exuberance that the re-union we have been longing for is almost here, as in just three days time, we will find ourselves in the company of this capital club & those two marvellous men.
And it seems we couldn't have chosen a better weekend for it, as Red & Blue entertains the Belgian branch of Propaganda, a name which, when we look back to our youth (once more) is more associated with a German bred band, while this particular part of the Propaganda party picture is not to be confused with the Berlin based bash of the same name. However, Propaganda Belgium is part of a pack of others extending from Moscow to Ibiza, while other incarnations exist across the world, including Beijing and right here in the U.K, all scene movers & shakers in 2012, while the Belgian set up and philosophy stems back to the early nineties, which were, as the Propaganda promotions team tell us, "…times when heels and lipstick meant something, when clubbing was about making fun, when people dressed up to go out and when people did go out because they felt the urge to do so, while nothing was impossible…". Yet while Propaganda Belgium was born just last year, it quickly adopted many aspects of these nineties clubbing characteristics, indeed in the eyes of many at the launch & since say, "…nothing has changed except our will to obey the freedom…" Propaganda propelling a real sense of that along with an environment that encourages its clubbers to escape reality for a while, succumb into its splendour and, in the promoters words, "…release us from being ourselves, from those acts of obligation in our lives and in doing so realise that's when Propaganda carries the change…"., its two superb strap lines being "Obey the freedom, whatever form it takes" and "Where porn meets humour, sexual freedom can be found".
So this propaganda is promising a lot but when we take a look at the dynamic D.J. line up which includes Red & Blue superstar residents Elof de Never & Gust Morris, , while the third terrific talent comes in the form of Amsterdam based Max Del Principe also a Propaganda Belgium resident.  But while both Gust & max will be playing their part, it is Elof whose set we are looking forward to the most, not least that since we last met, his guest gigs & roving residencies have gone through the roof, the list impressively extensive that includes Farm in Milan, Muccassassina in Rome, Matinee in Paris & Amsterdam, Super Heroes in Cologne, and a whole load of appearances across Spain, Sitges & Portugal. Indeed he has not long landed from a trip to the house of the rising sun, while in two days time he makes his debut at Geneva's, Must Gay club, Elof headlining the "7 Peches Capitaux" event. Plus with tours Mexico & Brazil earmarked, while Tel Aviv in June is also in the diary, life is so hectic for this brilliant Belgian beatmaster, we find it difficult to keep up, while 2013 is looking as buoyant as 2012 and we already have two dates in our own disco dance diary that will see us connect with him & J.d. Cerronez, Saturday of course and Easter Sunday when we head to Paris for the La-Leche "3D Edition" event. But back to propaganda and what can you expect from Elof's set on Saturday? Well, a brilliant benchmark is the podcast he devoted to Propaganda a few months ago, while for some of the latest sounds making his set, we suggest you take a listen to his latest compilation, Vol. 33 one of our favourites thus far, although you can't go wrong with any to be honest, that's how good they are, a click on https://soundcloud.com/elofdeneve/ revealing all, while for a flavour of Gust's & Max's music head to https://soundcloud.com/gustmorris & https://soundcloud.com/dj-max-del-principe respectively.
So to the event information and this Propaganda "XL American Dream" World Tour event takes place at red & Blue in Antwerp this Saturday (2nd Feb), doors opening at 11 p.m. and the event running through to a planned 6 a.m. finish, the D.J. set timings confirmed as follows, Max Del Principe from 11 p.m. till 1, Elof de Neve headlining from 1 to 3.30 and Gust competing the party. As for entrance, well, from memory you may be asked on the door if you are a Red & Blue member, but fear not as you can join there & then, or head to their website (details coming up) for further info, taxes then ranked at 8 Euro's before midnight & then 12 thereafter, while advance tickets are available through the Propaganda Belgium website at http://propagandabelgium.com/tickets, the process pretty straight forward and a number of language options on offer to make it even easier for the likes of us, our French & Afrikaans a little too rusty to cope. Once in, the Propaganda team will be serving up no less than eight international gogo's drag queens & acrobats, all performing right through the night from the spectacular stage and the pack of podiums, while this will be that they like to call "…club theatre…" that will blow your mind in a venue that is equally brilliant, indeed one of the best in Belgium & beyond. And if you need further convincing (why should you?!) then just take a look at the video via https://facebook.com/photo.php?v=10151250207239786, while more media can be tracked through http://propagandabelgium.com/media, venue info & those membership details up at http://redandblue.eu.
So, come Saturday we will definitely be "…obeying the freedom, whatever it takes…", so if you happen to be at Red & Blue too, then please come up & say hi, while smart phone internet connection permitting, we will be re-launching out nibble size tweets which you can follow live at http://twitter.com/discomatt, remembering that to be there you need to "Go There! Be There!" (DISCO MATT)   
Well the podcast cat is finally out of bag as we share our 2012 top ten chart that marks the final feature in our four part music review of 2012, we keeping the substance short and allowing the listing to do the talking in a year where podcast music was the biggest & best answer to our problems.
Having kept you in suspense over our number one track of 2912, we haven't quite done the same with our podcast announcement, part three (direct link ) having revealed our premier podium position production, although given the expanse of that last special review feature, you may have missed it, so we thought it only right & proper to issue the chart separately to make both the winner and the other nine that made it to our top ten of 2012, crystal clear. But having lauded the spoils of victory on Steve Pitron in our last post, we will give the others at least some house room, even though, as you will see below, he swept the podium place board, a one to four podcast placing party fell foul to the amazing Adam Turner, whose "House Of Summer 2012" was, in reality the only considerably challenger in a year dominated by our dynamic deliverer of divine dance delectations. As for our remaining entrants, well Zach Burns hit second spot in our podcast producers top five, this the stand-out session from eleven others in 2012, while Mikey D made it into the studio for the first time in a year to rock our world with "House Music All Night Long" that secured a three week run in Oct/Nov as our "Podcast Of The Week", The Sharp Boys, The Oli & Elof de Never all making it to this prized pick of ours, beating of a long list of others to make it into our top ten.  
So, we said we would keep this final part of our music review brief, rather let our 2012 top ten chart speak the volumes, while, we finish by simply paying a tremendous tribute to each & every entrant across this four piece review for making our year one of the best for music ever and in so doing, proving that "Music Is The Answer" (DISCO MATT)     
Podcast Chart
Steve Pitron – "WE Formula 2"
Steve Pitron – "Summer 2012 Part 2"
Steve Pitron – "Jan 2012 Session"
Adam Turner – "House Of Summer 2012"
Steve Pitron – "Summer 2012 Part 1"
Zach Burns – "House Session 23"
Mikey D – "House Music All Night Long"
The Sharp Boys "Disco Cafe Pt's 1, 2 & 3"
The Oli – "Later Birthday"
Elof de Neve – "Matinee Easter Mix"
And here are the podcast page &/or soundcloud sites where you can grab your copies, http://stevepitronsessions.podomatic.com/, http://djburn.podomatic.com, https://soundcloud.com/adamturnermusic, http://mikeyd.podomatic.com, http://sharpboys.podomatic.com/, http://theoli.podomatic.com, http://soundcloud.com/elofdeneve   
What a year, one of considerable challenges to conquer, music being the answer on so many fronts, not least the prolific podcasts & producers that paved our path with pulsating productions that saved our 365 day & days, meaning we couldn't complete our 2012 review series without celebrating the colossal creators that combined to deliver the most divinely delirious dance delectations in a decade or more.
When we look back across the last year, we have had some pretty hefty mountains to climb, from family health issues to our own, which continue to cause concern, while we have been very much off the writing boil, out kettle often running on empty and so ending up as dry at the Kalahari, our music focuses, features & newsletters affected nearly as much as our reviews. Yet while we may have had a continual catalogue of considerable challenges to conquer, a number of false music writing re-starts part of the picture, the one constant we have been able to rely upon, has been the music itself, a pack of prolific podcasts & producers not just helping us through the tough times with tons of towering tunes, but some have consumed our lives, whether it be while pedalling around London's  roads, heading out to our various clubbing commitments, or simply sitting back on our sofa, soaking up scores of superb sounds.
 So, in a year that music definitely was the answer and with those prolific producers we deluded to, proving to be our sanctuary & our saviour amongst the sorrowful slices of the last four seasons, some have amazed, excited & inspired us with their fantastic productions, some reaching phenomena & heavenly heights, it was a foregone conclusion that we would devote separate part of our "What A Year!" 2012 review series to them. And here it is, a run through the podcasts & the producers that rocked our would in the last twelve months, we landing on our top five producers, in the two categories of "podcasts" & "tracks", while also picking out our top ten productions from those players whose compositions have made the most considerable contribution to our "music was the answer" year.. Plus with some special mentions for a few others whose tracks have rocked our world in the last twelve months, we will recap on some of their entries into our top 40 chart, while finishing this final 2012 review feature with the podcast & producer chart listings.
Well lets get to it and take a look at the track producers that have made it big in our music world during 2012, Rony Seikaly making the first impression back in January, his two tracks "Let You Go" & "Take Me Higher" making us stand up and notice this basketball player turned producer, the latter production gripping us like virtually no other, which as early as the second month of the year, had already secured him, at least, a top 10 position in our track chart, it actually making it to a soaring second. But there were other, Erick Morillo impressing us with a duo of dynamic dance delectations, "Murder The Dancefloor" & "Gravy" examples of our slant towards tech in the last twelve months, while Chris Lake, who is no stranger to our sound sorties, hit us heavenly hard with a pumping production, "Stand Alone" ending up one of our Y.E. favourites, despite only making an impression in November. As for others, Crazibiza tickled out tunes taste buds with a trio of triumphs, "Must Be The Music", "Show Me Love 2k12" & "Finally I" shining examples of these mix masters at their brilliant best, while Steven Redant & Phil Romano were our superb surprisers, their mix of Kylie Minogue's "Timebomb" tremendous, our last special mention going to Jay Lumen for the simply stunning "Strange Fruit", like Chris Lake, trouncing us with a tech tower of a track that was oh so close to a chart podium position.        
So we come to our top five, each here for good reason, as they both influenced & indented our musical year in many (sometimes different ways), Carlos Gallardo the first, who comes in fifth, a string of scintillating sets at WE Party in London leaving us more than satisfied, while being up with him on stage for "Safari", "Hi Japan" & "Formula 2" will live with us forever. But the superb Spaniard is no slouch in the recording studio either, collaborations a plenty including with vocalists Bobby Alexander on "We (Eloise)" & Peyton on "Desert Rose", particular highlights, while it was his track composition with Rebeka Brown that contributed to him being here, it creeping into our top 40 chart, no mean feat considering the competition and one that immensely impressed us on our very first listen.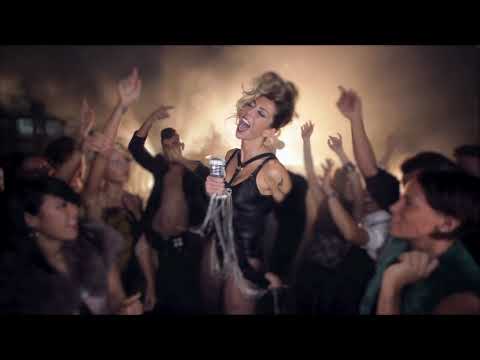 To our fourth position producer and another Spaniard, there seeming to be a wealth of talent emanating from the region of Europe, Ivan Gomez, in our books, right up there with the best, his collaborations with Nacho Chapado under the Gurabear label diving deep into double figures, a 2012 highlight their "We Have Disco EP", while on a singular front, Ivan's list of track productions is enthralling exhausting by sheer volume, favourite picks of ours including "La Musika" & "Somebody 2 Love", his 2012 releases encapsulated in a special compilation which is well worth a listen at https://soundcloud.com/ivangomezmusic/sets/forthcoming-tracks-remixes while shifting through his soundcloud site alone is a terrific task & a half, evidence of just how bust he is in the recording studio. However, from our track chart point of view, he made his mark with the remix of Offer Nissam's "I'm In Love", while it would be The Free Radical's Formation, of which he & Nacho are members, that would rate the highest, "World" in Fran Ramirez (the third link) remix form our favourite of Ivan's pack of productions.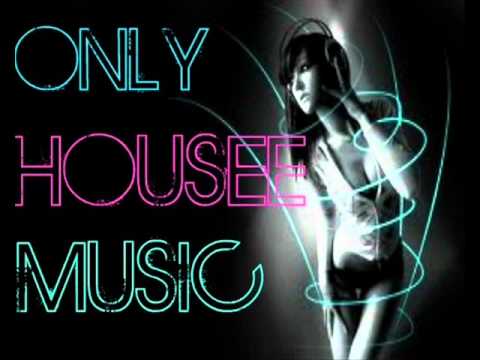 Onto our track producer third now and to Milano man Danny Verde, who's meteoric rise to fame & fortune of the world clubbing & D.J. stage three or so years ago was due, in no part, to his superb studio productions and while Danny now has an exhaustive schedule that sees him jetting across to all corners of the globe, its roots remain in his hallowed Holab, the name he gave to is recording studio many moons ago. The likes of "Pushin To the Top", Open Your Heart" & "Express Yourself" propelling him as a prolific producer. However, with official remixes for Lady Gaga sending him to another outstanding orbit, 2012 has seen him work on tracks from the Wanted, Cyndi Lauper, The Scissor Sisters & Mariah Carey, while our best of the bunch and one that made it into our top 40 chart was & is his rapturous remix of Neon Hitch's "Fuck You Better" the first reason he is here, that awesome weekend with him in Brighton back in September the second.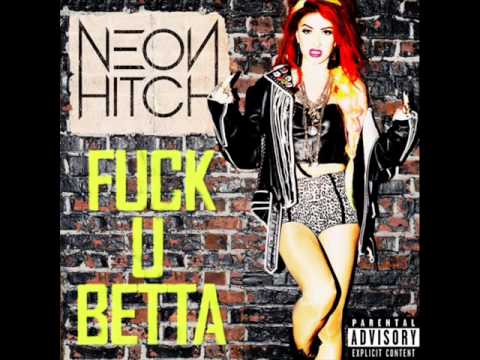 So to second and the exceptional Etienne Ozborne who repeated his incredible influences on our year, as he had done in 2011, although in a way, even more so, as it soon materialised that it was he (along with studio partner Zolton Kontes) who was behind our now infamous "Track" three, which turned out to be the huge hit "I Really Want To Say", Polina's vocals appearing for a third time in our year. But standing alone with the spectacular "Feeling For You" has surely got to be one his own highlights of 2012, this terrific track having made it big across dancefloors right around the world, while Mr Ozborne has had his fair share of global gigs too, Seoul his last, while we are just getting into his latest release, "Undecided" looking like it will chart in 2013.  However, all that said, it is probably down to the stunning "Sotto" that he finds himself in second spot, this towering tech tune yet more evidence of our slant away from uplifting & vocal, or at least a better balance strike between the two, while the horn effects on this colossal composition still blow our minds, it securing a healthy fifteenth in our track chart.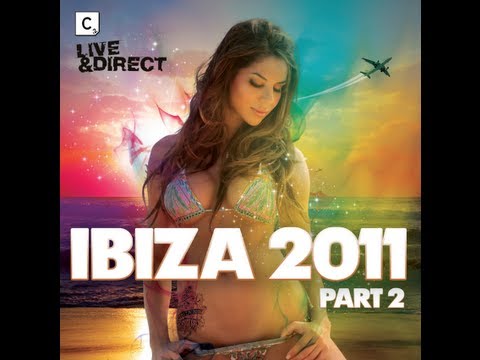 To our top spot and, despite everyone before him, this Spanish superstar D.J./Producer came home first by a country mile, no-one else in this category coming near in terms of impression & influence, his five track entries into our top 40 chart speaking volumes enough, although it goes much deeper than that, the quality, the style & the pace of his productions just perfect. And while we waxed lyrically in our chart review feature, "Not Alone" seeing him to top spot there too, Taito's year has not just been about the recording studio, as he has played right across Europe & elsewhere, he flying the Matinee flag mainly, a summer season in Ibiza seeing him prove one of the biggest draws on the island, while sets in Sitges & the brands Barcelona base were also huge highlights of what was a breathtakingly busy year. However, back to those studio recordings and while both "Lady Luck" & "Lift Me Up" were magical markers, it would be his interpretation of the classic "She Loves" in 2k13 remix that really impressed. But even that paled in comparison to the mighty "My World" which, if we are entirely honest is right up there with "Not Alone" and may prove to have lengthier legs than the latter, this towering Taito triumph as much of a tear tumbler as our number one of 2012, meaning a first podium place here richly deserved.
Well, that's the track producers covered, now to the podcaster's and a snap decision to dive straight into our top five, those extra mentions having to wait for a forthcoming 2013 music newsletter. So to out fabulous fifth and it's to Greece we go to find GSP (short for George Spiliopoulos) who has consistently created compilations that drove right up out superb sound street throughout 2012, while we were fortunate enough to see him play over here in London, at Beyond no less, his set on Easter Sunday superb & setting the scene for a season of XLsior pre &main parties that took him to Paris, Madrid, Barcelona, the latter part of the colossal Circuit Festival. But GSP will, for us, always be connected with the Mykonos five day meet, the news this year being that it was THE place to be, the Greek isle seemingly back on the up & up his podcasts reflective of this, as no less than eight devoted delectations to this five day dance festival, while we had a particular penchant for his "Energy" series of podcasts,  volume two pretty much the responsible party for placing him as our fifth most prolific podcast of 2012. But you may have your own favourite from the fifteen he produced, a trip to http://djgsp.podomatic.com/ helping you decide which or how many to add to your collections.
To our fantastic fourth now and a Belgian based beatmaster who's 2012 was simply stunning, an impressive set of new trails trodden and events enriched by Elof de Neve, his residency at Rome's Muccassassina one, while Sexy in Cologne was another, trips across to Spain a regular feature of his spring & summer season showings, the "Get It On" world tour kicking off in Barcelona seeing him play, while Sitges Pride was a fabulous feature, his festival frolicking extending to both Lesbos in Lisbon & Circuit in Barcelona. But his base in Belgium, Antwerp's Red & Blue remained an Elof anchor, from where he popped across both the north & south borders, playing for Matinee in Amsterdam & Paris, both which have dedicated podcasts, while even given the his hectic schedule, Mr de Neve has stepped into the studio on plenty of occasions, the result being two compilations that are pure Elof through & through. And like GSP, our Belgian mixers beats very much hit our heavenly music mark, his uplifting, euphoric & energetic house, us down to a t, while he has taken (or at least dipped his toe into) a more tribal come tech direction during 2012 to reflect the kind of clubbing crowds he finds himself in front off, a trip to https://soundcloud.com/elofdeneve seeing you safe into his series of sounds.
Now our tremendous third and without doubt the busiest D.J./producer we know, both in terms of live performances and podcast productions, not a weekend going by when he isn't jetting off somewhere, whether it be as near as Bordeaux or as far as Bangkok, his Philippine routes seeing him travel back to Asia quite often, while Canada is also another regular long haul house music destination in his rampant roster. But what is just as jet-setting in terms of both frequency & volume are the plethora of podcast productions that come our way, 2012 having been no exception, a staggering twenty one mixes dedicated to a whole variety of his visits around the globe, Leomeo not shy in coming forward with a little self promotion, daily posts on Facebook cramming our notifications window full with his posts. However, it seems to work as, his download figures are pretty impressive, while his beats bag holds the whole house spectrum, from tech, tribal & trance, to progressive, euphoric, uplifting and everything in between. So, laying you hat on one particular podcast from the twenty plus in 2012, is down to preference we guess, but with all bases covered, a shoot onto his Soundcloud site at https://soundcloud.com/djleomeo should sort it.
Well, we come to second slot in our treasured top five and here we find our premier protégé player, Zach Burns, who like all the entrants thus far, had a amazing 2012 in terms of all sides of his production premises, a score or more mixes laid down simply from his sets at various locales, CasaLatina, D.J.'s At Work, Gigolo, Matinee, PLAY>TIME, Popcorn, Profile & The Edge, London spots where he has played or held residencies during the year, while both Berlin & Paris played a part in proceedings, GMF in the former & Scream in the later, very much propelling his profile & stature significantly. And while we missed out on many live performances of his, all those post gig pressings helped us keep right in touch with our PPP's progress, although it is his "House Sessions" series that sees Zach safe into second spot, the once a month releases never failing to make it into our collection, one in particular even tumbling (albeit for just a few days) another phenomenal podcast of its playing pedestal. Indeed with a blend of beats that edges towards funky, Zach is also sometimes experimental with his genre mixing, creating compilations crammed with character, as well as terrific twists & turns, a trip to http://djburns.podomatic.com/  sure to find favour, while his "2012 Top 12" production has already been earmarked as our first "Podcast of The Week" for 2013.
So, who stepped up onto our top podcast producer podium position? Well, if you follow us religiously, regularly or even irregularly, the then name Steve Pitron will appear with just as much regularity, 2012 having proven a phenomenal period in his production pressings, the year kicking off in scintillating style with his "Jan 2012" mix, one which ended up responsible for rearing seven tracks that had a impressive impact on our top 40 track chart, one securing second slot, at the time we remarking that we couldn't see this total triumph being topped. But Mr Pitron being the superstar that he is, came back at us with a two part "Summer" series that did just that, collectively combining to make an monumental mark on our track chart, as well as our airwaves, with some of the best beats of the year, real highlights in the thirteen that made it in, "My World" "Sotto", "Symphony" and "Must be The Feeling", the latter coming third. Yet, he was clearly still not satisfied with delightfully destroying us with these two summer stunners, as we were literally both blown away to compulsively consumed by his phenomenal "WE Formula 2" podcast, the benchmark set in the summer, smashed to smithereens by the most spectacular set of sounds we have come across ever. And when you consider that with just one mix, Steve managed to fill out fourteen places in our track chart, including number's one, four, five, six, seven & eight, is testament to its captivating qualities, ensuring that, at the risk of upsetting the competition, he romped home with the top place podcasts production plaudits, no more words among the myriad of features, focuses & mentions able to add to the simple fact that each & every 2012 pressing has to be in your collection and if not, then get on that computer and get downloading now at http://stevepitronsessions.podomatic.com.  
So, that's our top five producers of tracks & podcasts, but what of the podcast chart positions? W, given how extensive this review has been and with further commentary coming on some of the compilations, rather than cutting back completely, we thought, as with did with our tracks,  that splitting it off into a separate shortened  special review, part four now our final feature, the chart inclusion & topping bean spilling having to wait just a little bit longer. (DISCO MATT) 
Wiping the seventh month slate clean, we signal a new dawn in our music newsletters, the first in a continuous volume series that, each week, promotes the podcast picks & tracks in the mix, including those promoted our website and other movers & shakers that have been rocking our weekly world, all that along with our podcast & track of the week choices, direct download/stream links & video clips included, meaning its "music is the answer" all the way.
In a week that has proved our most musically momentous & emotionally enthralling ever, it seemed wholly appropriate to re-engage in one of the most prolific passions in our life and wax lyrically about this majestic medium. However, with our last newsletter now over seven months old, there is much music making we have missed in that time, although we are not planning or proposing a comprehensive catch up, rather to wipe that slate clean but with an eye to sharing some of the bigger pieces of podcast & tracks news now we are back in the music newsletter driving seat. Plus, to keep the momentum going, we are sticking to a simple & straight forward new volume series, which we are calling "Podcast Picks & Tracks In The Mix" which will gather up some of those momentous music moments of the year as well as the more recent production picks from both our website & those that have been rocking our weekly world.
So let's get to it and start with the most momentous musical masterpiece of 2012 so far and one released just seven days ago, Steve Pitron's "WE Formula 2 Part 1" podcast having completely consumed us, like no other before it, this marking his fifth release of 2012, a year which in many respects we would rather forget. But true to form throughout this tough twelfth 21st century annual, Mr Pitron has come up trumps  in making our bad times good through his magnificent music making and if there was the most phenomenal positive we can draw from our troubled toils, it is exactly this. Plus, in this latest podcast, phenomenal is exactly the word to describe this Pitron production, the terrific twists & turns between full on tech and vocal injections, perhaps challenging the tastes of some of his following faithful, does for us display Steve's dynamic dexterity in all aspects of  track spotting, selecting, moulding & mixing that make him a master of his art in our books. And over 9000 downloads, plus the number one spot  in the Podomatic chart, speak spectacular volumes, while given the indelible impression this podcast has made on us, we naturally devoted a special review feature, "Pole Position Production" which tells you the story of how this colossal compilation has consumed us, one worth reading at http://discomatt.com/web/?p=6033, while we can say no more than we have there apart from, get this stunning Steve set of sounds into your collection by pressing the "WE Formula 2 Part 1" download button at http://stevepitronsessions.podomatic.com, while it enters its eighth day as our "Podcast Of The Week" for a second seven day term in a row.
Now we go into the podcast mix, as we head to the other picks on our website, a more appropriate position in this newsletter for the next marvellous music maker we couldn't think of, as coming second only to Steve Pitron is an accolade we can easily award to a young man that pretty much instantaneously impressed us to the extent that we propelled him as our so called "premier protégé player", a position Zach Burns continues to hold. And with a developing vocation behind the decks that has grown in both stature & size, regular residencies here in London including with club nights Gigolo, PLAY>TIME & Popcorn, he holds down a Saturday slot with The Edge and, on top of that has been part of playing  proceedings at CasaLatina, Matinee, D.J's At Work & The Hoxton Pony. But our brilliant Mr Burns has also played over on the continent, representing Gigolo in Germany & starring for Paris club Scream, all this hinting to even greater gigs to come as we close in on 2013. However it's his podcast productions we hone in on here, Zach as adept in compiling a compilation as selecting sounds for a set, his series of "House Sessions" podcasts the prolific proof of this particular pudding, while like many of his contemporary D.J. compatriots, he also releases recordings of his live sets which are also testament to this terrific man's talents. So, having made our "Podcast of The Week" slot on a few occasions while we have been off newsletter air, it comes easy to catapult his compositions here, a simple click on http://djburns.podomatic.com/ bringing you straight to his latest monthly release, while a visit to http://soundcloud.com/djzachburns taps you into those live recordings, his last PLAY>TIME set one not to be missed.
Keeping to the "in the mix" philosophy of this new newsletter series, we head out internationally now but not that far, landing on Belgium and an impressive individual for whom 2012 could not have been more polar than ours, the year one that Elof de Neve will remember for a long time to come, as his D.J'ing career has gone stratospheric. From the solid base of one of his home country's biggest club brands, Red & Blue, Elof has spring boarded across Europe throughout 2012, Matinee appearances in Amsterdam, Barcelona & Paris adding to guest slots at Milan's The Farm, Super Heroes in Cologne & Propaganda in Berlin to mention a few, while he was in the thick of the ES Collection "Get It One" world tour, played at pride events including Antwerp, Lisbon & Sitges,  all this while cementing that base back home in Belgium. And it is back home where Elof will be next weekend when Red & Blue mark their 15th anniversary, we crossing fingers that he will lay down a new podcast to mark the occasion, no doubt filled with all the uplifting & euphoric vocal house that benchmarks the beats in his bag and score the sounds selections in his sets, these sounds often comparing him to our first newsletter inclusion, this comparison quantified in the quality of Mr de Neve's compilations, the latest of which was devoted to club brand Propaganda and is tanked with terrific tracks, while there are plenty more to pleasure your play button by heading to http://soundcloud.com/elofdeneve where the wonderful musical mixing world of this genial gent from Gent is your oyster.
Right, time for a track mention, although with so many towering tunes to choose from in the last few months we head for a heavenly highlight from Spanish star of the international stage that will quite possibly be our producer of the year, as Taito Tikaro has scored successive sweet spot goals on us throughout 2012, "Lady Luck" the first, "Lift Me Up" another, more recently, indeed as recent as the last few weeks, his interpretations Florence & the Machine's "Spectrum" and as recent as the last three weeks, Albert Neve's "She Loves", while there are plenty of other tremendous track treats in Taito's trunk of tunes. However it is his own production that we pluck out from his prolific pack to focus on here, "My World"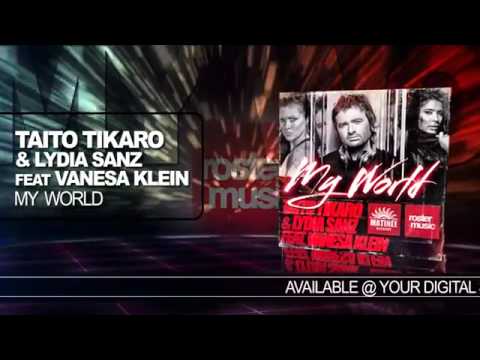 featuring the vocals of Vanessa Klein, the lyrics of the song still erupting our emotions & tumbling those trademark tears some four/five months after first tuning into this towering track on Steve Pitron's "Summer 2012 Part One" podcast and one that has been trading 2012 track of the year top spot with "Take Me Higher" since, Taito's talent for the swooning & zooming sounds to stir our senses peppering all his productions but impressively indented on this incredible incarnation of his. Will it make it to the treasured top slot?, well it has stiff competition not least from another which we will be including  a little later, along with that Rony Seilkaly stunner we have already mentioned, but Mr Tikaro has every chance of lifting not one, but two DM trophies this year.
Back to podcast productions, back to London and back to a website inclusion that has, like all the former three in this newsletter, scooped our "podcast of the week", but not just that, achieving the as yet unprecedented accolade of staying at our effective number one slot for three weeks in a row. And this was not only richly deserved by the quality of the production but the resplendent return to music making by one Mikey D, his podcast production absence of over fourteen months, "Heavy Baby" somehow sending this scene favourite star into semi retirement, although with a demanding day job taking up most if not all of his spare time, the previous regular resident inclusions at Beyond become nothing short of barren, while the heavier direction of his music marked just the occasional appearance for sister brand Later. Yet while, if we are honest, the former Dower compilation delivery failed to float our boat anywhere near as much as "Lose Control" did, in "House Music All Night Long", Mikey has struck gold, neatly bridging the gap between his two other podcasts, a delightful dollop of classics remixed balancing tech & vocal infusions, while floor filler favourites "Let The Sunshine In" & "Naturally" are heavenly highlights. Plus with returns to gigs behind the decks of Beyond, Later & PLAY>TIME, we felt his inclusion here, on top of devoting a special feature to him, "Delectable Dower Delivery" a worthy read at http://discomatt.com/web/?p=6000 , very much deserved, as is this marvellous mix into your collection by pointing yourselves at his podcast page, http://mikeyd.podomatic.com or selecting his soundcloud site at http://souncloud.com/mikedower and, like the compilation title, play Mikey's house music all night long.
Jumping back internationally we only have to take a short trip across the channel to the French capital to find a D.J/Producer that, while he resides in Paris, is quite often jet setting around the globe to star in all sorts of club events & happenings, destinations Leomeo Carandang has touched extending to all five continents, just these last handful of weeks he back not too far from his birthplace of the Philippines, only yesterday playing at Singapore club Taboo, while a vacation in Vietnam has been a much needed & welcome break from what is always a hectic schedule in the life of Leomeo. Indeed, of the fifty two weekends in a year, he is away from home for a good 80 % of those, his gig tours & travels as close as Marseille & St Tropez to as far as Montreal & Sydney, the latter marked with one of his most recent mixes from his short tour there which including a gig at the city's Extra Dirty club and is the one we currently feature on our website. However, the Leomeo production story extends much further than that, a sizeable chunk of his time during the week being spent in the recording studio, his most prominent production since the superb track "The Sound Of C", one which was remixed by a number of others including Superchumbo, is "Do U Feel It", while a simultaneous production "Give Me Luv" is nipping at the former's heels, these two releases on top of what is probably our favourite of his tracks, that being "The Bomb" which within a very short space of time has been remixed no less than six times. But with over 70 podcasts & tracks to choose from, Leoemo literally spoils you at his soundcloud site, well worth a visit by clicking on http://soundcloud.com/djleomeo/.
Now it's time to mop up the rest of our website podcast picks, Brent Nicholls having turned to twitter to market his mixes, a visit to http://djbrentnicholls.com/web/2012/11/19/follow-me-on-twitter-download-exclusive-podcasts/ telling you more, while The Oli takes us back to 2004 for his "A Moment Of Orange History" podcast which proves a superbly sentimental step back in time, so worth grabbing at http://theoli.podomatic.com/entry/2012-11-18T15_03_13-08_00 so as to sink into what is an exceptional example of Mr Bell's brilliant beats. Then we come to what we call our "movers & shakers", those latest podcast productions that have pricked up our ears, London based Tim Jones doing just that with his intriguingly titled "D.J'ing For Dummies" compilation, he summarising it as "…an hour of house music tracks from my box…", a click on http://riseandshine.podomatic.com/entry/2012-11-22T07_23_03-08_00 proving that he has, as he stated on his podcast page, mixed for your pleasure, while our other mover & shaker from the capital this week is Jamie Hammond & his spontaneous set piece experiment which came out of a sleepless night, that finding resonance with us as we too have been suffering from sleep shortage and this affinity made us listen to & be impressed by his effort at http://d-jamie.podomatic.com/entry/2012-11-21T22_11_29-08_00. Internationally we have two "movers & shakers" too, the first one we have been wanting to include for a long time, Ludoladiva posting on our Facebook each & every time he makes a mix, his upcoming gigs for Matinee warranting our promotion, Ludo inviting you to join his session by going to http://facebook.com/events/450106361703958/ while the actual podcast promo is up at http://soundcloud.com/ludoladiva/ludoladiva-matinee-promo-part1-december-2012. And last, but by no means least, is Greek guy GSP, another who regularly shares his productions through our social networking connections, his relatively new "Energy" series very much on our favourites list, he having been one of our "movers & shakers" for a rolling few weeks, his latest "Vol 3" a surefire fabulous addition to your collection by hitting on http://djgsp.podomatic.com/entry/2012-11-20T10_23_06-08_00.
So with our podcast picks done for this time, it's down to that other track mention we hinted to earlier to finish off this first volume in our own new series of music newsletters and fulfils our promise to include our "track of the week" which, in one of the most momentous musical weeks we have endured & enjoyed, could have gone to any one of a dozen or so choices. But while many trademark tears & emotional eruptions came from all the tracks in our selection pool, it was "Beautiful Mind" which spilled more sentiment than any other, actually stopping us in our working tracks when we first heard it on Tuesday. Indeed, with a compelling connection to our "podcast of the week" choice in that Steve Pitron's "WE Formula 2 Part 1" production was the introductory source, after sinking into this terrifically moving track masterpiece, we sought out the exact version from Mr Pitron's podcast, first falling on the Chucky, Ortzy & Nico Hamuy remix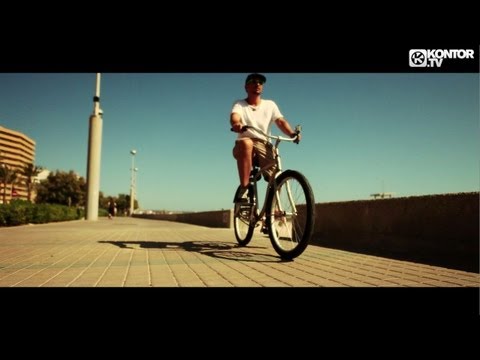 which while not the version we were hunting for, sourced the official video which began the equally moving story of this marvellous few minutes of music, the filming of the artist, Keemo, on his bike the first emotional erupter, the Catalonian film location connection anther catalyst the lyrics, as they played out on the video, completing the tear tumbling picture. Then came the story of why Steve included the track on his podcast, which gave it even more providence to make it to our "track of the week" pick, it having also made it into both his & Max Sanna's sets during their ClubNation back-to-back performance at Lo-Profile last night, all meaning that, like our other track focus here, "My World", "Beautiful Lie" looks destined for year-end greatness, while with a host of remixes out there, plus that illusive inclusion on the Pitron podcast still to come our way (hang on a second, here it is)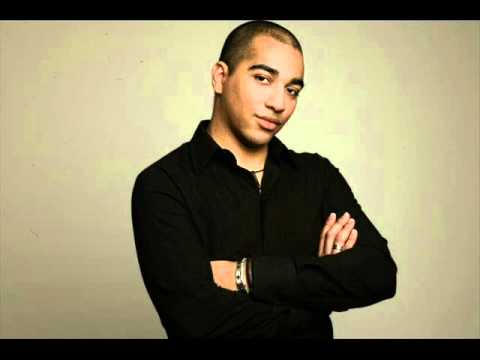 watch this space for a special feature on this & a handful of others that will be vying for that top track of 2012 trophy spot.
Well that's just about it for our first music newsletter in months, but we promise it won't be even weeks before the second volume in this new series, the emphasis switching from podcasts to tracks and to those producers on our website, the likes of which are Danny Verde, Ivan Gomez, Guy Scheiman, Javier Medina and, naturally, Taito Tikaro, while a couple of podcast "movers & shakers" will get a look in too. However with all that to come, in the meantime we hope you connect with our above choices, all which, for us, go to prove that "Music Is The Answer" (DISCO MATT)
With his own summer sabbatical stalled & while London languishes amidst a pride festival that is seriously faltering, Disco Matt kicks off his special "Pride Picks" choices by looking to Sitges, which celebrates pride in superb style, a four day festival from this Friday 6th July including the ES Collection sponsored Get It On "Fashion Show", which features international D.J./producer Elof de Neve, DM choosing this event as his first "Pride Pick Of The Day", the detail a banner selection away opposite or an image click below, while DM shares further images beneath, which includes a link to Elof's "Get It On" podcast.
Following on from its world tour launch in Barcelona back in May, "Get It On" along with underwear sponsor ES Collection return to home soil & to Sitges this Saturday (7th July), playing their part with in the four day festival with a fabulous "Fashion Show" & welcoming international D.J./Producer Elof de Neve to the decks, this talented individual having a pretty prolific year so far, having represented super Spanish club Matinee both in Amsterdam & Paris, while tours into Germany for Propaganda in Berlin &  Super Heroes in Cologne, this on top of his residency for Red & Blue back home in Belgium. And having been part of the "Get It On" launch, Elof pressed a podcast in celebration which, at the time made our "Podcast Of The Week" choice and is one which we are pleased to once again share, download/stream options via the image opposite or by simply click on http://soundcloud.com/elofdeneve/elof-de-neve-es-collection-get-it-on-world-tour-vol-30-2012
 This event aside, Sitges certainly know how to celebrate pride in style, very much putting London to shame, a whole host of events spread across the four days, an image selection included below, while further information can be found by going to http://gaypridesitges.com or by heading to our "Sitges Gay Pride" special section adjacent.
Regardless of  the topsy turvy times & the rollercoaster ride twists & turns that have become part & parcel of our lives lately,  being charmed by a creative compilation, passionate about a prolific podcast & titillated by a terrific tune means that music always seems to be the answer. And in finding that answer to our problems, Disco Matt is once again ready to extend his enthusiasm for the art of music making & music makers with the return of his regular features, focuses & newsletters, this report hinting towards a mass of activity to come.
There was a time not too far into the distant past  when not one Saturday would go by without a music feature or focus of some sort making it to our former  BlogSpot page or subsequent website section, although we would be the first to admit that our attention has been somewhat diverted by non Disco Matt duties & devotions recently, while we are somewhat shocked just how derelict & devoid have been our dedications to D.J,'s & producers that were once a weekly norm. Indeed, having looked back through our archives, we cannot quite believe it was September since we posted our last music newsletter, while to be fair to our activity, we did share a string of track selections that made for our top 40 of 2011 in the last forty days of the year, following that with our most comprehensive & three part review of "The Podcasts", "The Sets" & "The Tracks" that made 2011 our best music year yet.
However, having hardly given that claim justice by our infrequent features & focuses, we are determined that March will signal an about turn on our tardy coverage of the single most significant passion in our lives, music making & music makers. So, from next weekend, Saturday & Sunday will signal the two days that Disco Matt will devote to D.J.'s, to producers, to compilations & to tracks, mixing up his activity between special features, specific focuses & the much loved newsletters that have all been noticeably absent. Starting with a focus on impressive Israeli Guy Scheiman, other D.J.'s/producers that will be reaping our focus attention in March will include Zach Burns, Elof de Neve, & Paul Moreno, while we will be re-starting the special focus features on music makers that have influenced our lives both past & present, so having covered Steve Pitron, Leomeo & Danny Verde already, we will be moving onto Javier Medina, Brent Nicholls, & The Oli during March, with many more to follow in the coming months.
But our music coverage reconstruction story doesn't stop there as it is the podcasts & the tracks that will also be at the forefront of our attention, we both catching up on the months we have missed as well as restoring some sense of stability to our newsletters.  So, in order to achieve this & maintain our coverage, we have decided that, throughout the remainder of 2012, we will be running two distinct music newsletter series' in a sequence of volumes, the first entitled "Premier & Protégé Player Productions" and devoted to those handful of music makers both in London & internationally that have attained this privileged position within our extensive player & production list, while the second series, simply called "Allsorts In The Mix", will cover the rest, planned subject matter's in forthcoming weeks including Potential Protégé's, Lofty Londoner's, Exemplary European's & Superb Spaniard's, the aim being to encompass a list of scene stars & indelible music making  influences that, both at home & abroad, extend well into treble figures.
Add to that the return of our music features devoted to specific events, such as Delice Dream, Gay Pride & Circuit Festival, along with particular parties, club brands & production houses and it is clear we have our work cut out. However, with music having been the answer to the rollercoaster rides we have found ourselves on of late, we feel it is high time we paid our dues to those protagonists that have helped us through these tough times and in so doing, paying homage to a medium that means the world to us and without it, would mean a very different world indeed. (DISCO MATT)  

We have covered our track chart, published our podcast picks, so it just remains for us to share our sets of the year in this, the third part of our music review of 2011. So the wait is over as we countdown, from ten to one, our most prolific players & their scintillating sets, revealing who tipped our musical scales the most.
While there is no doubt that 2011 had its huge highs & large lows, very much reflective of the rollercoaster ride references that were so much a part of our journey from January to December, music continuing to be central to or existence, whether it be the terrific tunes or the captivating compilations that filled our ears throughout the year. However, if it wasn't for the prolific players across the capital's clubbing circuit, or indeed those inspirational international spinning stars that entertained us during our expeditions across Europe, what we have termed, musically wise at least, as being our "Best Year Yet", could not have been complete without the scores of superb sets we were so privileged to be part of in 2011. But while we would love to capture each & every entertainer in our lengthy list of dynamic D.J.'s that sparked us to spin on our spot, whether in London & Antwerp, Barcelona & Brussels or Paris & Rome, we had to slice our set selections down to just ten, devoting five to stars here in the capital & five to those based abroad.  So, by giving you a flavour of their storming sets through extracts from reviews of the time, we will hopefully demonstrate why these terrific ten made it into our Y.E. chart, but by also pointing you to their Soundcloud sites, Podcast pages or Website windows, so you too will be able to melt into magical music that amassed in our bountiful memory banks..
So let's get to it and to our tremendous tenth first, a Parisian player whom we got to meet properly for the first time back in February when we paid a visit to the French capital, although his work had not gone unnoticed before, his inclusion in the massive LGDF dance festival here in the capital a year earlier got our focus. However, we counted ourselves honoured to meet Ben Manson while shopping with our Parisian pal Leomeo in Le Marais, which prompted a visit to the superb Spyce Bar in this delightful district and it was here where we witnessed the brilliant Ben in action, his lofty position above the impressive & striking LED wall & displays adding to the amazing atmosphere he was creating that night. Treating us to a truck load of towering tunes, we included the following in our review of his prolific performance, "…soaking up the brilliant Ben beats and a better set we couldn't have wanted for, Mr Manson delightfully blending tech tracks, with tribal beats, infusing these with euro style sounds & uplifting vocals, then taking us back again on this magical musical journey he was carrying us away on. Indeed, a better set we couldn't have wished for, especially when he selected the heavenly "Hide You" by Sami Kivera, then having dived back into a trio of tech tunes, lifted the already amazing atmosphere with another vocal dream, this time "Show Me Your Love", the crowd reacting accordingly and showing their appreciation with dextrous dance moves coupled with whoops & cheers, we ourselves succumbing to these scintillating sounds, spinning on our spot as though we were cavorting in a club….". So, it is no surprise that Mr Manson simply had to make it into our top ten with his Spyce set. But, with superb showings for Salvation, SuperMartXe, Scream, as well as La Demence & Beyond (to name just a few), there were plenty of other reasons why Ben won us over, while you can you can too be won over by the man's musical magnificence when picking on any of the 20 or so podcasts on his page(s) at http://benmanson.podomatic.com/.
With nine out of ten of our set selections so close to call, nominating our noteworthy ninth was a tricky task, but someone had to make it and so it goes to Brent Nicholls who didn't feature in our year anywhere near as much as in 2010, although that said, on the few occasions he did, he never failed to score significantly with his superb set showings. With Hard On!, Rupert St & Profile/Lo-Profile considerations, Industri was nowhere near the tour de force it had been, a switch to Soho reducing our weekly institutional visits to just a few occasions while trips abroad were other reasons for not appearing as often as we would have liked. But like Industri, Brent's other playing ground in our clubbing cavorting, Lovechild, pretty much split our year down the middle, the first half much more a feature of our frolicking, Mr Nicholls pretty much the master of the "love lounge" where we land on his most magical memory making masterpiece from January & Lovechild's "Snowball" event, our reflection of Brent's showing including "…it was time for us to find safety & solstice in the lounge space, where Mr Nicholls was firing up what would turn out to be our performance of the night…" along with "…Brent was definitely hitting our musical sweet spot, with one favourite track after the next, "Release Me", Now Or Never", "Trapped" & even "Stereo Love" all getting airplay, the latter sending us into an emotional state & floating our thoughts  across the miles to a Lovechild inspired experience far away…", he set showing here, like too many we could mention, delivering delightfully, Mr Nicholls' distinctive nu-funk style never failing to hook, line & sink us into s pinning frenzy. And, there is plenty of that so called "nu-funk" style of his in his plethora of podcast releases in 2011 alone, so if you haven't sampled a live set, then the next best thing is to go straight to http://djbrennicholls.com & choose any one of the twenty or so releases from the year.
To our enthralling eighth now and we stick to London and a fellow scene star that has been cutting a significant stride for many a year, our first memories of Jamie Head stretching back to those halcyon days of Crash, the club that started the whole Vauxhall clubbing movement around the turn of the century. However, Jamie has remained a feature of the capitals clubbing circuit since, regular appearances at Beyond, Profile/Lo-Profile, A:M, & Later scoring highly in his schedule, while we look back just a couple of months to WE's 1st Anniversary, when he set us off on our "Disco" dancing dervishes delightfully. Then there was his set at WE "Attacks" at the beginning of the year which also spurned a rare podcast, leaving us with plenty of choices for his inclusion, this along with a handful of Terrace Room treats at Beyond being edged out by his prolific performance when Later took to the high seas of London, well the Thames actually, Jamie nailing a superb set during this aquatic audacity. And having remarked in our review that  "…with many still packing the outside deck, we laid our hat inside and for good reason as Jamie Head was now in charge of the tunes, serving up a set to savour, a whole host of classic hits remixed & rehashed hitting the mark with many, we finding a spot to spin not far from the makeshift D.J. booth, our dancing dervishes increasing with every track he picked, the dancefloor erupting when the truly brilliant "Enjoy The Ride" played out & seemed so appropriate for the terrific time we were having, this ride on the waves in the hands of Mr. Head a huge highlight…". And it seems that, despite all his other amazing London appearances, Later seems to bring out the best in him, next Sunday (28th Jan) a definite date in to put in your diaries, as Mr Head hits the Later decks for an exclusive back-to-back set with Mikey D, while if you haven't sampled a Jamie set, then you can do a lot worse than checking out his "Tech Head" compilation (which is pretty close to his Later showings) at http://soundcloud.com/jamie-head/tech-head, while his "WE Attacks" podcast remains one of our firm favourites & his still available to download at http://jamiehead2.podomatic.com/.
Onward to our superb seventh and we switch back to an international globetrotting star, the Belgian born but Barcelona based Steven Redant, who impressed us on more than one occasion during 2011, although is a D.J./Producer we have been tracking for much longer, Steven having hit our radar when he landed on London to guest for Matinee when it moved to Cable in London Bridge, Mr Redant also a feature of the massive London Global Dance Festival a couple of years ago. But global is very much a word that sums up Steven's activity, hardly a weekend passing by when he isn't jetting to some corner of the globe, he being noted for saying on many an occasion of his travels, "…it's relaxing after a week in the studio…" Mr Redant also noted for his production work, recording's with fellow Barca based boy Lenz Garcia & his major playing partner in crime, Phil Romano, a whole string of sounds coming out of this threesome stable. However, we found ourselves incredibly fortunate to witness a simply spectacular set of Steven's at La Demence back in February 2011, a trip to this long running & popular club part of our mini hop between Paris, Brussels, Antwerp & Amsterdam, our arrival at Fuse & a spot by the D.J. booth made all the better by the warm welcome & hospitality we received from Mr Redant. But it was his magnificent music that truly won over our mind body & soul that night, our review, "Brilliant Brussels Beats" remarking of Steven's performance, "…And with Mr Redant truly radiant & on fabulous form, delivering an equally dreamy set of dance, house, tech & uplifting tunes, we were sent into seventh heaven with a succession of scintillating sounds, hard edged hits intermixed with uplifting vocal smashes that was leaving us wanting more & more, not least when the awesome "Till We See The Sun" was rolled out, Steven's prolific performance seemingly going from strength to strength., we now doing the Disco Matt just like we were at Beyond…" we concluding "…Steven Redant pretty much stole the show with a scintillating set that had us spinning on out spot for the duration…", hence why it & he simply had to make it into our Y.E. set chart. And the great news is that if you weren't there, fear not, as Steven produced a podcast to mark the occasion and one you can still download by hitting on the direct link at his podcast page, http://stevenredant.podomatic.com/entry/2011-02-10T04_51_37-08_00.
Now as we move to our spectacular sixth, it's getting tighter & tighter and virtually to close to call between the next two, both who floated our boat while away in Barcelona in April for Delice Dream, although Carlos Gallardo had treated us to some superb sets at WE Party in London during 2011 too, "Attacks" & "Candy" two huge highlights, we being privileged to get an on-stage intro at the NYD party last year, while we simply had to mention our mini "Doing The Disco Matt" moment with Mr Gallardo at this NYD's "Safari" event, we once again finding ourselves in the privileged position by Steve Pitron's side on stage when Carlos arrived to take over with another superb set showing. But all that is for our review still to come, while here we are taking you back to April 2011 and when Carlos represented WE at Delice Dream, the following extracts from our review of the whole festival, focussing on Carlos's exemplary efforts, we first remarking "…And to then add to this now audacious action, incumbent D.J. Carlos Gallardo began to steal the Delice Dream show, taking the initiative…" neatly followed by "…with the atmosphere now amazing, in the hands of Carlos, the party hit top gear terrifically, track after track wowing the captivating clubbers & seeing us go into "Doing The Disco Matt" overdrive, even the drop dead gorgeous Delice cover boy Mourad dancing in very close quarters, sending our senses skyward, while the night was Mr Gallardo's who gave the performance of the festival so far, the whole WE party under his steership attacking the minds bodies & souls from start to finish of his simply scintillating set…". Yet, while we can't share the sounds of this scintillating set with you, a flavour of the man's magnificent music is available from a rare podcast pressing that Carlos made in advance of WE's "Candy" event in London at the end of May, so one very much a must for your collection by going to http://wepartylondon.podomatic.com/entry/2011-05-16T06_26_59-07_00, this on top of a year when Mr Gallardo teamed up with prolific P.A. Peyton at a whole host of WE parties, including at Delice Dream, the product of the partnership a superb single, "Let It Go", a terrific tune full of vivacious vocals & brilliant beats that showcases Mr Gallardo's studio talents so one well worth picking out via Carlos's Soundcloud site at http://soundcloud.com/coar/peyton-carlos-gallardo-let-it.
Onward to our fabulous fifth and our fourth international D.J./Producer to pack it in our top set "The Sets" chart, a man from Milan, Danny Verde, who's 2011 has been, like our musically wise, his best year yet, tours of The USA, Mexico, & Brazil major features, while he has touched virtually every country in Europe during 2011, not least two showings in the U.K., first in Brighton back in January for club "Kinky Dangerous", a weekend we were privileged to spend in his company, then just two months later in March, he was right here in London, playing for "The Black Party", joining at the Beyond which immediately followed and making for a morning packed with magical memories. However, it was our turn to hit his turf a little later in the year, May in fact, when we made the trip across to Rome and to the magnificent Muccassassina. And seeing Danny playing in his own back yard (well almost) was an experience we will savour for a long time to come, the whole 24 hour expedition ranking among a handful of heavenly highlights of our year, although it was one of just a few exceptional events that we missed capturing in a full-on review, or even one of the bite size variety, rather a simple preview the review rapture which summed up Danny's substantial showing at Mucca in May their "Raffaella event, when we simply said of or Milano Man's showing,  "…we lapped up every tiny morsel of the impressive & uplifting scorcher of a set from Mr Verde, who wowed us from start to finish of his superb stint, a performance packed with favourite anthems among newer tracks, treating us tremendously…". However, with this proving one outstanding outing among a trio of Danny set showing 2011 treats, Delice Dream the when we declared of his performance on behalf of Mucca in Barca "…and we were not be to disappointed in any respect, the right royal send off we had been hoping for very much delivered from the off, resident D.J. back in Rome, Danny Verde, kicking off the night at Zillion in scintillating style, gloriously gathering an ever increasing crowd with a solid string of superb sounds, some Verde classics, others new tough tech & progressive beats that won him even more fans than he already had…", it is no surprise that he has been included in our terrific ten, that on top of track remix productions a-plenty including Ellie Goulding's "Starry Eyed" & Lady Gaga's "You & I", both ranking highly in our Y.E. chart, a glance at his Soundcloud site at http://soundcloud.com/holabstudio giving you indication of why this man's studio reputation is of the magnitude it is.
Now we find ourselves at our fantastic fourth and another international D.J./producer who rocked our 2011, he like the two before him, a feature of our fantastic five days out in Barcelona in April and a time when we got an opportunity to really get to know about the enigmatic Belgian & his work. However, it would be his home country where we would draw his set showing and one that sees him top our chart as best international D.J., despite the overall fourth position, this accolade as our best overseas entrant down to a simply scintillating set at Antwerp's Red & Blue club back in February, when the club played host to Spanish brand "I Wanna F***", although rather than its own resident shining the brightest, it was our Belgian beatmaster that would stand in the shimmering spotlight with a pulsating performance. So, letting our review of the event do the talking, this is what we had to say of his stellar set, "…a quick glance up confirming we were in the majestic musical hands of resident D.J. Elof De Neve, the man pumping out a superb selection of euro-style beats, uplifting vocal sounds and tech house drenches that had the dancefloor delirious with his selections…" further references including "…, the terrific talent Elof treating us to a storming selection of scintillating sounds, barnstorming beats & vocal infused euphoria that would put many a Matinee D.J. to shame. Indeed, the roof short of lifted off Red & Blue when he picked out one of our favourite tracks of now, Danny Verde's vivacious remix of Blake Lewis's smash "Till We See The Sun", sending us into a spinning frenzy and the atmosphere in this "I Wanna F***" inspired event, stratospheric…" and "…in Elof De Neve, the Red & Blue team have a terrific talent of a resident D.J. and his performance on this occasion once again impressed immensely, definitely further elevating him in our estimation and, as we hinted before, someone who would put many a Matinee D.J. to shame, especially with the truly tremendous set we had the privilege of witnessing…". So, that pretty much say's it all for us, we rating Elof as our international equivalent of Steve Pitron, a truly towering talent that should & is going places, 2012 looking even brighter than 2011, while a visit to his Soundcloud site at http://soundcloud.com/elofdeneve/ will allow you to engross in Elof's excellence.
So we reach our top three and look to London for all of them, two no strangers to our Y.E. music reviews, while our thumping third is a newish kid on the capital's clubbing circuit block, although one that made the biggest impression on us in 2011, hence his lofty postion in this chart. Plus, being one of our protégé players, Zach Burns' inclusion having already been confirmed as our best newcomer of the year, ranking very highly in our podcast part of this music review of the year had to make it into our set chart too, although it was well earned as his set at Gigolo's launch back in May and then a close on pitch perfect performance in December have secured his third overall position here. However, splitting these two sets was too tough a call, so we decided to include them both, our reflection on Gigolo's launch having very much a Zach theme, the title, "Brilliant Burns Beats" shouting out enough, while our remarks that included "…our attention was now drawn to the music and the cute yet capable Zach Burns, who was treating the classy crowd to tons of terrific tunes, a magical mixture of old classics re-made, intertwined with up to date floor fillers, the pace & pitch of his performance perfect for this superb Soho society social soiree that was definitely soaring by the minute…" as well as "…we were soon in seventh heaven when Zach pulled out our favourite tune of now, the awesome "Stupiddisco 2011 Original Mix" by King Richard & Danny Thomas, we finding our favoured spot by the D.J. booth to invoke a mini "Doing The Disco Matt" routine…". But we were even more lyrical of his December delight in saying "…it would all pale in comparison to its & our star turn, the cute yet commandingly capable Zach Burns, his arrival & the assumption of the decks the real lift we had been looking for, this terrific talent who had impressed us from the moment we first saw him play, immediately setting about sorting a selection of sounds that would hook us for the whole heavenly two hours of his spectacular showing…." we adding "…with tracks that included "Music In My Soul", "Last Night A DJ", & "Here Comes The Rain", these along with a magical multi mixing moment when Zach chose to combine "Stupdidsco" & "Don't Go" with mesmeric effect, we were going nowhere, rather glued but spinning on our spot right next to the D.J. booth…" as well as "…with yet more treats in store, Danny Verde's track "Open Your Heart among them, it was no surprise we were drawing comparisons of the brilliant Mr Burns to our other top draw D.J. Steve Pitron, the duo having played out pulsatingly just a handful of weeks ago at "Playtime", even the occasional looks Zach was giving us over The Shadow Lounge decks akin to those we get from our other superstar turn…". And, in essence, there is not much more to add, these two sets with the only exceptions of another two ahead of them, the most stand-out of our 2011, Mr Burns having laid down a podcast pressing lifted from that "launch" party at Lo-Profile which you can still grab by going to direct download link http://djburns.podomatic.com/entry/2011-05-11T12_00_38-07_00, this coincidentally being the compilation that made it into our podcast chart.
So we come to our spectacular second and, as we hinted, an individual how is no stranger to our year end round-up's, although 2011 was a year when Mikey D's impact on our music world was not as extensive as previous years, as like football, it was a year of two halves, the first six months seeing him play out plenty of times at Beyond & at Later to exceptional effect, while the latter six saw just the odd appearance here & there, like so many people, Mikey having to devote his energies more & more to his daytime occupation. However, they say that absence makes the heart grow fonder and it is perhaps this thought that secured his second place, Mikey's set & reappearance at Beyond in December making an indelible impression, we remarking in our review "…back being an appropriate word as we couldn't have been happier to see Mikey D at the decks, our short absence nothing compared to his, although in an instant it felt like he hadn't been away at all…". Indeed, such has Mikey become part & parcel of what is so brilliant about Beyond, his return definitely stood out head & shoulders above the other entrants in our set chart so far, we going on to say of this pulsating performance, "a glorious mix of tougher tech tunes intermixed with dancefloor delights, "You Better", "Souk" & "Pressure" among them, while a look in our direction & then a quick chat over the booth confirming that we were nibble size tweeting, made both of us feel right at home…" along with "…Mikey masterminding mounds of majestic music moments, we knew that Beyond in his hands was once again the place to be…". But the true depth of this stunning set was just how Mikey managed to lift the atmosphere through his spectacular selections and, like only one other, held us spinning on our spot literally from start to finish. So while we look forward to just next Sunday (28th Jan) when Mikey will be playing back to back with his old Crash sparring partner, Jamie Head, we look back on this set showing at beyond with fond reflection & marvellous memories, which, like the man has done for many a year now, fill us with joy & happiness through his magnificent music making, while his rare 2011 appearances are matched by that rare podcast production, "Heavy Baby" from June & still available at http://soundcloud.com/mikedower/heavy-baby, an exceedingly good example of his music diversity.
So to our phenomenal first, 2011 absolutely littered with prolific performances from one Steve Pitron, magical memory making moments at Beyond, Room Service & Lo-Profile a major feature of our year, while London gay Pride was a day we will never forget, Steve being an intrinsic  part of the rollercoaster ride that made up our year of heavenly highs & lousy lows, although his music, perhaps like the place where he was always his most magnificent along with he himself, three of the compelling constants that made 2011, as we have indicated in this massive music review, our "Best Year Yet". Therefore choosing a set showing of his to make our number one was an extremely difficult task, it could easily have been the porridge ridden Room Service showing in July, it could have been the superb send-off he gave us at Beyond Erotica in February, just hours before we flew home to South Africa, or the Beyond that welcomed us back to London in March, first "Muscle"  when we & then "Black" leaving us to remark that "…as much as we were missing South Africa, we knew that right here right now, we were at home, Beyond in the hands of the (we love to say it!) pitch & precision perfect Pitron simply "doesn't get any better than this"…" But while occasional invites up into the Beyond main room D.J. booth made these & many more very special, after much deliberating, we decided that it was his set showing at Orange Electric in November that would get our vote, it marking our return after a six week break, our absence through October having backed into his in September, meaning it had so much poignancy, highlight comments from our "Emotionally Engrossing Euphoria" review including "…another dynamic delivery of dance delectations he delighted us and a now near capacity Electric crowd to, a magnificent mixture of classics, classics rehashed & up to date hits, cleverly interwoven into a scintillating string of sounds, one track after next sending us into a spin behind the stage…" along with "…the track choices Steve was making, first "Last Night A D.J. Saved My Life" (Mr Pitron was definitely doing this tonight!)…" as well as "…balanced by more up to date tracks too, crowd pleasers for sure, "Live Your Dreams" one of them and "Pressure" another, both which, as they always do, sent us headlong into that tearful & emotional rollercoaster ride, while our vantage point right behind Steve was the best we could have asked for…" much more on this a read away at http://discomatt.com/web/2011/12/reviews-emotionally-engrossing-euphoria-orange-electric-saturday-26th-november-full-size-review/. But, while we cannot share a podcast pressing that comes close to this scintillating set, what Steve has produced in his "Jan 2012 Session" compilation is equally as emotionally engrossing as the euphoria he created back in November, so an absolute must for your collection by going to direct link http://stevepitronsessions.podomatic.com/entry/2012-01-18T00_07_36-08_00.    
Well, that rounds off the most comprehensive music review of ours to date, a three part epic that covered "The Tracks", "The Podcasts" & "The Sets" that made 2011, musically, our best year yet and with 2012 starting off in a similar vein with that phenomenal podcast we have just mentioned, it's now time to look forward to a year full of tremendous tracks, captivating compilations, but more than that, stunning sets that are the core of this rapturous part of our review. (DISCO MATT)

Having set about catching up on lost time incurred during April & May with a series of four newsletters,  for the eagle eyed in you, this fourth newsletter in that catch up series has been a long time coming, virtually two months to be exact, this in itself meaning we have catching up on catching up to do (heavens above!) . So, with our music hat firmly back on, as we get close to waving farewell to yet another month in 2011 (where is the year going?!?!), it's time for that final chapter, as we cover off not just those music makers missing the previous three, but also bring you right up to date with the activities of some of those that did. Therefore, the term "colossal" could not be more appropriate, our most comprehensive newsletter yet pointing you towards a month that will see music come back to our core weekly postings, meaning more focuses, more special features & more newsletters.
So, let's get to it and to our first catch up star Alessandro Londra, who has certainly had a busy last few months regular residencies at Rupert St, Lo-Profile, Lovechild, A:M & Barcode just a part of the picture, excursions with Alex Erfan's loveable brand taking him as far as Istanbul & Sydney. So he can be kind of forgiven for the lack of studio work, although (like we are doing) has made up for lost ground with two recent releases. Sporting titles that couldn't be any different, "Poison" & "Lecca Lecca" (Italian for kiss, kiss), both are representative of the Londra musical genre that has tech & progressive beats as core ingredients, these two podcasts allowing him to express his love for the tougher edged afterhours sound where he truly excels. These two mixes are certainly not mass market in appeal, but nevertheless reflect an emerging style of sound that is seeing alternative clubs sprout up right across Europe & the States, both worth a thorough investigation at http://djalessandrolondra.podomatic.com/.
Now one of those D.J.'s that is right up there serving up what we like to call the "Shoreditch Sound", this tech, come electro twisted vibes, is Kris Di Angelis and it would be fair to say that his decision to follow this direction with his music has paid huge dividends. From his involvement with the madcap metrosexual club Circus, through to the phenomenon that is Room Service, not to mention the magnificent Meat & the prolific Pooldisco, Kris's year got even better when he reached an important career landmark after what can only be described as painstaking & solid hard work. And another crowning glory recently was his performance for Circus at Lovebox with an twelve piece orchestra on stage no less. So with all this going on, he would be forgiven too for not being in the recording studio, but none of it, as Mr Di Angelis has been a busy bee and with over 40 tracks, mixes & compilations to choose from, including his "Live" series of podcasts, meaning you can sink into the world of Kris & his hip hop, electro twisted, jazz funk & soul, by going to http://soundcloud.com/krisdiangelis/. Plus watch this  space for news on on the return of the stylish & sophisticated "Bachelor Block Party" which Kris will be hosting at Soho house, this most talked about private Soho shindigs back for more this August Bank Holiday Monday with guest D.J.'s including scene queen Jodie Harsh & the priness of Soho, Munroe Bergdorf, both joining our Shoreditch son on the decks.
While we are out Shoreditch way, we couldn't let the moment pass without taking a brief look at super Swede Per Q.X., who, for those of you that follow these posts regularly will know, has been one of a mere handful of incredible influences on our clubbing career, residencies way back when at Barcode very much sticking in the mind, while we had one of the best New Years days in his hands in 2006. As for more recent times, there is no doubt that his intrinsic involvement with the way out & whacky Gutterslut has elevated this brand close to iconic status, Per seen by many in this alternative scene movement as a bit of a pioneer of what is now quite vogue. That said, he does show his hand back across in Vauxhall every now & then and played at uber chic private party "Up" last month, while showings for Lovechild, Queer Nation, Later and his old stomping ground, Barcode, have been recent features too. However, spreading his wings is very much reflected in his studio works of late, a recording from his live set at Ministry Of Sound high on the list, while gigs across Europe are represented by a slice from a Verona appearance among many others. And while his track "Blow Your Trumpet" very much catapulted his name right across the industry, his latest piece, "Ever Before" is right up there for us too, his long list of releases available by going to http://soundcloud.com/perqx/sets.
Right, time for a quick track interlude and one that is tipping our scales right now, but has been out there for a while, Roy Davis Jnr's "Enjoy The Ride" is no dancefloor smash, but has considerable resonance with our rollercoaster ride experiences both on those dancefloors & elsewhere in our lives, the lyrics shouting exactly what we need to do. Having been given the James Talk & Ridney remix treatment, this immense track will be fighting for a slot in our year end top ten for sure and is available in full length glory at http://youtube.com/watch?v=yL2hBGwhc4E, while more & more D.J.'s seem to be including it in their performances & podcasts.
Heading away from Shoreditch and more to Sydney, next up in our catch-up collective is Aussie born & bred Terry Vietheer, who has very much laid his hat here in London and to great effect, having landed guest & residency spots that include clubs Lovechild & Popcorn, as well as the recent new smash Gigolo, all three spurning compilation creations, the former following his tour with the brand to Israel, while Popcorn celebrated its 14th birthday recently, Terry in the thick of the action and marking the occasion with a mix. Then of course there is Gigolo, Terry having featured large in three of its parties already, his compilation from their "Do It" event earlier this month very representative of his & the clubs disco house sound, so well worth a listen at http://soundcloud.com/gigolo-disco/gigolo-disco-sessions-mix-5. But compilations aside, Terry is also a fine producer of tracks, alongside recording partner Chris Cooper, their recent bootleg of Annie Lennox's "Little Bird" one of our favourites, this along with all his others & a selection of those podcasts available at http://soundcloud.com/terryvietheer/.
Sticking with the Sydney & Aussie theme is a new entrant to our newsletters, but a worthy addition none the less, as Alex Taylor has an international reputation that has seen him play across all corners of the world, along the way picking up awards, making appearances at parties of the biggest names in the music industry and, as a result, commanding a C.V. that reads like a who's who of the clubbing community. Harping from Auckland in New Zealand, Alex has adopted Sydney as his home & base, but is fortunate enough to be able to escape the tardy winters in the southern hemisphere, jetting up to Ibiza & Europe for a summer season that has also seen him land in London occasionally. Indeed Mr Taylor is currently enjoying a bit of summer sun and has laid down a compilation to mark the occasion of his northern hemisphere appearance, his "European Summer Mix 2011" packed with pumping beats & summery sounds including "You've Got The Love" & "Stronger" (now where have we seen those?!?!) among 15 others, a compilation well worth adding to your collection via http://djalextaylor.podomatic.com/. Plus, watch this space for a focus on this man from Oz coming up, as there is so much more of this terrific talent to share.
So, finding ourselves back in Europe, it's to Germany that we head now, although interestingly it's another Aussie that gets our attention, Sydney born & bred Mike Kelly having made Cologne his home, a brilliant base to spread his good musical word right across Europe, although such has been the success of the record label & agency business he launched, a fair chunk of Mike's time is devoted to Sorry Shoes recordings which boasts a significant stable of artists including Oliver M, Nick Tcherniak, Steve Thomas, Hifi Sean, Guy Scheiman, Ivan Gomez & Nacho Chapado, along with fellow creator Jean Phillips. That said, Mike remains just as busy as ever live, playing across Germany and Spain, while his studio works also leave us breathless with their regularity, whether it be full-on compilations or track releases. So, with much to catch-up on in the Kelly world, the last three months alone having seen no less than seven podcasts & two track pressings, highlights for us have to be his "Bouncin" compilation, a 104 minute marvel that sends superb sparks through the soul to get your feet well & truly tapping, while for the more progressive come techno feel of the Germanic music sound, his "Late Night Steamer" mix is one to savour. However, with so much more to choose, the easiest way is to check out all nine by going to http://soundcloud.com/djmikekelly/ and watch this space for news of a new joint release of Mike's with Nick Tcherniak's other half Tom Marchant, featuring the vivacious vocals of Lizzie France.
Sticking with Germany although heading for its capital, next on our list of entrants is Eduardo De La Torre, this vivacious Venezuelan having made Berlin his home just over three years ago and hasn't looked back, although he still draws on his experiences in both Spain & here in London, both having been bases for Edu during his D.J.'ing career. However, it is the German capital where his production work has really come alive, a studio collaboration known as, No Scene, they having risen to the heights of an entry into The Eurovision Song Contest no less, while Edu's individual tracks & compilations continue to float our boat. Indeed, since we have been off musical air, Mr De La Torre has remained busy recording as well as playing live across Europe & at his residency spots in Berlin, a never-ending stream of sounds coming out of his stable, making picking out highlights quite tricky, although we do love his "From Berlin To Ibiza" mix which was pressed back in June, while the Ibiza theme continues with his latest podcast, both which you can grab at http://djdelatorre.podomatic.com/.  However, the Ibiza theme doesn't stop there, as No Scene have released their latest track "Step Ibiza" out on Beat port, a production labelled as progressive house but has tribal & tech intentions with uplifting flows & vocal injections that has the white isle written all over it and is sure to make the playlists of D.J.'s not just in Ibiza but right across Europe too, so one to check out at http://www.beatport.com/#track/step-ibiza-2011-original-mix/2066805.
Right, jumping over the border from Germany to Belgium, we find a superstar D.J. that is, for us, the Belgian equivalent to Steve Pitron, such is the terrific talent that is Elof De Neve, an incredible individual that is just as prolific in the studio as he is live. And having first seen him play at Red & Blue in Antwerp on Christmas Day last year no less, we have since been treated to further spectacular sets both back in Antwerp and across in Barcelona for the Delice Dream festival in April. And it would be fair to say that in the few short months we have been following Elof & his music, we have grown to love his sound style nearly as much as the prolific Mr Pitron, although having missed out on a further trip to Antwerp in June, we were robbed of another of his simply superb sets that he pulls out, week in week out at Red & Blue. But we fear not, as we find immediate solace in his compilation's which give us the Elof fill we need, his aptly named "Finest Selection" series cramming our collection, each edition brimming with that uplifting & energetic sound that we have come to adore, perhaps his "The Summer Feeling Mix" tipping our scales the most. That said, we will leave it up to you to decide which one does it for you the most, by checking each & every one out at http://soundcloud.com/ElofdeNeve.
Now, it time to digress slightly for a moment, our thoughts having been sidetracked slightly when focussing on Elof, as another name always springs to mind when we think of him (apart from our Belgian boy  J.d. Ceronnez of course!), Carlos Gallardo a real inspiration of Elof's, not to mention a good friend to boot. So, it seems appropriate to include a cut of Carlos's music right here, his "Podcast Music Mix" a nineteen minute snapshot of the sets that have made him one of the most popular Spanish D.J.'s imports London has seen, not least when he appears for the wonderful club brand WE. So, to sample some of his sounds, check out this mix at http://soundcloud.com/carlosgallardo/carlos-gallardo-podcast-music and make a date this coming Saturday (27th Aug) when he returns to headline the "Prison Of Love" event at The Coronet.
Right, back to Belgium and to a pint sized powerhouse that has made considerable waves here in London in recent times, having first come to our attention at the ill fated Matador club that has been the cause of so much upset in our lives. However, far from upsetting us, Andrei impressed us so much back in March last year, that we have been tracking his progress since, regular returns to the capital seeing him play for brands including Beyond & A:M, along with a special party on Halloween weekend, while back home in Brussels, he cuts a considerable stride both at his regular weekly slot with popular club/bar, the Box, while the mighty La Demence draws on his considerable talents, Mr Stan playing out for each of their twice monthly parties, while he was part of their inclusion in the Delice Dream festival back in April & the cruise in July. Add to that a recent tour of Mexico and it is no wonder that we consider this young talent as part of our prestigious protégé list (one of just six), meaning we cannot recommend his studio works enough, all symptomatic of his superb showings & sets, his "promo" mixes as good as any, but his "June Pride" podcast right up there, all available at http://djandrei1.podomatic.com/.
Moving across borders again and into France, we simply couldn't avoid a mention for our Parisian pal Leomeo Carandang, a D.J. that has been spinning sounds for as long as we have been clubbing (we are talking double years here!), this Philippine turned French national one of the most globetrotting D.J.'s we know, an exhaustive schedule seeing him jet across to The States, Canada, Australasia & all corners of Europe, as well as his adopted country of France, leaving virtually no weekend when he is not live behind the decks. Truly dedicated to his art and to pushing out his music, we simply cannot keep up with his compilation releases, part of the reason why he gets a mention so often, but moreover that we love the way he continues to evolve his sounds, tribal through trance, progressive & tech house always including an uplifting element that is proof of his popular pudding. Having missed out on meeting up with him a week ago when he played for Room Service in London, we are sure it won't be long before we catch up with Leo again, well when he lands his feet for a while, just this weekend seeing him play across in Ibiza for one of the islands biggest events of the season. So, it comes as no surprise that he has already pressed a mix to mark the occasion, his "Sunset Terraza" compilation as good as they get and a must for your collection at http://soundcloud.com/djleomeo/sunset-terraza-mix/.
Right, before we head to shores closer, it's time for another track mention and one which is very much doing it for us at the moment, partly as it is part of a prolific podcast that we simply cannot put down. So, leaving you to guess just which "Summer" selection this comes from, we look like including it in our next autumn podcast release, David Tort's "One Look" a tech house triumph that is no better when in the hands of Norman Doray who has remixed it to absolute perfection, a mid track snapshot a worthwhile listen at http://youtube.com/watch?v=kAlszjEQXwI,  while watch for its inclusion in the next of our "Dance-tastic" podcast series.
So, setting our sights back to blightly, it seems appropriate that we land where most ships used to before those huge iron birds took over as the main mode of intercontinental travel & transport, Portsmouth being the base for one Lee Harris, although it seems he hardly spends anytime there, well at the weekends anyway, his regular Friday residence at Onyx dragging him up to London and often seeing him party right through the rest of Saturday & Sunday with the best of us. However, this is only a small picture of Mr Harris' performances, as he plays in Brighton every other week and also jets up to Newcastle, as well as across to Southampton, theses two port cities fulfilling monthly residences, meaning that he clearly works as hard as he plays. And that also goes for his studio creations, his compilations popping up at least every four weeks, sometimes more often, August being no exception as Lee has pressed an ep form his live "Housenation" series, as well as a compilation marking his tour of The Circuit Festival in Barcelona, the latter a collection of new & classic tracks, this & another nine of his releases available via http://lharris.libsyn.com/HouseNationUK.
Now, we head to the other end of the country, to Scotland & Edinburgh in fact and to a D.J. that has been skirting our newsletters for a while now but has finally gained his deserved inclusion having laid down a succession of compilations that have caught our attention. Known to his followers as "Dowser", Michael's background belies his base in the Scottish capital, as he has connections with The States, Germany & Ibiza, the latter two being destinations where he both played & drawn on influences for a wide range of musical styles, from hard house through electro and now to musical style which he explains as "…London Sound…", his main inspiration for this current direction being The Sharp Boys. Holding down residencies for Edinburgh's hotspots GHQ, The Street & Kidology, Mr Dow's podcast releases are reflective of his appearances & his style of sound, the live recordings from GHQ slanting towards electro, while his latest offering laid down just this last weekend hits resonance with us right from the off, not least as "Enjoy The Ride" sets the scene for a score of funky & disco tainted tracks that make this a compilation to cherish and one you can grab now at http://soundcloud.com/dowzer/.
So, having whizzed from one end of Britain to the other, we head to its capital now, although like many of our inclusions, we look to individuals whose roots are far away, the first being a Brazilian born & bred but one that has made his biggest impression right here in London. Having been spotted in a D.J. competition held in Ku Bar last year, Doug Guimares, better known on the clubbing circuit as DouGuim, has risen meteorically to the dizzy heights of residencies & guest appearances at clubs including Beyond, Casa Latina, Lovechild & Onyx, while his connections with Ku Bar remain as he heads up their weekly Monday nighter "Citric" as well as playing out at "Candy Boys" every Tuesday. Now, we focussed on Doug in our last music post back in July, just ahead of the second Casa Latina event, but simply couldn't resist including him here too, as literally five days ago to the year marked his first ever D.J. gig, this charming young man remarking on Facebook that "…On this very same day in 2010 my status was: "See you all tonight in Manic Wednesdays @ Arch 635. The bar is open from 7pm, I will be playing from 8 – 12! The address is 15-16 Lendal Terrace / Clapham North Station." That was my first gig and there were only 20 friends and my love in the whole place and that was it. Look where I am now, what a life change and that's thanks to each one of you who believed and supported me throughout this journey! A massive thanks to you all, YOU ROCK!…" . And he has been no studio slouch in that short time, a total of eleven podcasts produced, the latest "Sunny Days" right up there as one of his best, as it is packed with a feel good factor that is so Doug's style of sound, so need we say more than get yourselves onto http://douguim.podomatic.com/ now and click on that download button as we know you won't be disappointed.
Okay, so we are nearly there, but time for another track interlude and one that caught our eyes & ears just a couple of weeks ago, although has also has seemingly been spotted by a handful of D.J.'s since, some who have included it on their latest podcast releases. And for good reason, as Mark Knight's "The Future" follows on from his remix smash of the classic track "You've Got The Love", the Florence & The Machine version the best yet, although this new track of his dips back into the Knight style of sound that tips towards tech & progressive beats with minimal vocal interventions that is much more Mark's trademark and one well worth a listen at http://youtube.com/watch?v=mWbwQL61d-c.
Right to our final three and first to an Italian based in London, Tony Bruno having been treading the D.J.'ing boards for many a moon although having somehow missed out on an inclusion in our newsletters so far, while mini mentions in previews & reviews of his appearances for Lovechild in recent months have ensured he has not been entirely overlooked. And it has been at Alex Erfan's clubbing brand that Tony introduced a style of sound he calls "…Tantra…", a mix of trance to tech sounds that of very reflective on the genres he continues to play out in exceptional effect, a mix of dance ambient, tech house, techno & progressive beats that are also displayed through is series of podcast pressings, no less than nine recorded in just five months, a hefty handful of them marked as "crossover" compilations, blending beats that give them a unique flavour. However, having featured in the recent La Demence cruise, Tony has drawn influence from the brand, laying down a mix lifted from a chillout set he played during the six day Mediterranean adventure, while his latest creation, "Music For Main Floors" are two that have grabbed our attention the most, although all nine are well worth a listen at http://soundcloud.com/tonybruno/, especially, if like us, you fancy a change to the norm or like expanding your ears to a variety of aural stimulations.
Now to a dynamic D.J. that has been doing it for us as long as we can remember, from the heady days of Crash, Action & PSP, through to more recent times at Lovechild, Lo-Profile & Hard On!.  Brent Nicholls may have made London his home, but remains Australian through & through, his music styles as cosmopolitan as his homeland, although genres of latin & nu-funk very much a two labels he is known for the most. Having said that, virtually no style of sound has escaped the Nicholls treatment over the years, a colossal collection of compilations cramming our collection, many ranking as our all-time favourites, "Disco Electrique", "Pervert" & "Get On "MyGayFace" right up there among a host of others that continue to fill our ears, while 2011 has already seen his "Groove" double release hit our high notes. But topping the tree this year is his "I Rock, I Sweat, I Dance" podcast, released just over a month ago, but brimming with brilliant Brent beats that include elements of disco, dance, funk, latin & tech, all rolled into 119 minutes of magnificent music that showcases his tremendous talent for stringing these differing styles together in seamless sophistication, this a well deserved addition to your collection by going to http://djbrentnicholls.com/web/2011/07/15/podcast-i-rock-i-sweat-i-dance/. Plus it seems he has been a busy bee while we have been writing about him (literally) as out has come a "mini-cast" that we haven't listened to yet, although judging by the playlist, it looks like another Nicholls gem, so will let you know what we think in a future newsletter.
That said, we don't leave Brent for our last mention, rather celebrate a little self indulgence by pushing our latest creation with him in what is becoming an emerging collaboration that we hope will continue into an annual collection of seasonal mixes. This marriage of musical minds has its roots in our last yearly round-up chart when Brent kindly offered to put together a compilation to reflect our top twenty tunes of 2010. That was back in January, since when a second creation followed, much more in the collaborative mould as, while we selected the tracks, Brent gave them his funked up twist, making what was described at the time as "…the biggest collaboration since when Benny met Bjorn and McCartney teamed up with Lennon…" a ten track triumph that was our "Spring Bloomers" podcast. So, a third was sure to follow and once again we went on the selection trail, picking off ten towering tunes to make into a new compilation for the next season in the year, although as Mr Nicholls described, "Summer Scorchers" "…had been the blender for nearly a month with one track or another sabotaging its completion…"  before it finally made the grade at the end of July. However, the reaction has since been superb, messages coming in from all quarters saying, how did one person put it, "…fabulicious" it is. And we couldn't agree more, not least that Brent has once again taken our choices, given them a little twist and crafted them into a 53 minute marvel which we think (well we would) you should be downloading & enjoying by going to http://djbrentnicholls.com/web/2011/07/30/podcast-disco-matts-summer-scorchers-2011/, while watch this space as an Autumn mix is already in mind, our selections creeping towards that ten track milestone ready for the Brent blender.
Now just quickly before we finish, we are excited to announce another collaboration in the making, as we have also teamed up with impressive Israeli, Guy Scheiman, to produce a podcast that is much more of a joint effort in terms of track choices, as the compilation will be a 50/50 split of selections and one that will give a serious nod to all things Ibiza, so keep your eyes peeled for that. Plus, why not pay clubbing website SeenQueen (http://seenqueen.com/web) a visit, as they have just updated their music page with a host of new releases, some mirroring our choices, but others very much in the music making melting pot.
So, that's it for this final catch-up newsletter and one that will hopefully be the last of this nature, as we plan to post at least one a month from now on, all things being equal the next one out during the first week of September. In the meantime, we trust you like our choices here, leaving us to simply say "sit back, select those sounds, turn up the volume & let them play as music is the answer".  (DISCO MATT)