While we make no secret that Beyond has become our favourite club of all-time, having wowed our world for over ten years now, recent developments have left us in dismay over some of the mixed messages that are marring its magnificence, while come Sunday (3rd Feb) all that will be brushed under the carpet as Beyond's first big bash since NYD looks set to be a sell-out success, we reporting on then recommending this brand & it's "Pervert" party.
Having devoted  reports, features, recommendations & reviews to this  brilliant brand, pretty much speaks for itself, while we have propelled related podcasts, music and the clubs resident D.J.'s on scores of occasions in our time, all an indication of the love and passion we have for this awesome afterhours (we use that word for good reason), as since day one back in 2001, we have been probably one of the biggest & longest lasting supporters, fans, fervent followers of this Sunday morning (also used for purpose) meet. Indeed, having formed friendships with flocks of D.J.'s, scene faces, scene workers and pure party people, this captivating club, for much of its history, stood for everything that was great about clubbing. From the Colloseum period, through to its current reign over Area (and no other brand or event feels the same here for us), a purple patch period between 2009 & 2011 chalking up tons of terrific turns, during 2012 and particularly in the last two to three months of the year, it seems to have lost some of its spark, So, our once weekly visits have become far less often and when we do make it down,, they are short & sweet (for some far too short), no one's fault but ours, we just seem to be finding our favour faltering. But more than that, what was recognised from the off as a pure afterhours party, has shifted its timings as often as the wind changes direction, leaving us scratching our head as to what the promotions team are attempting to achieve.
Beyond, without doubt remains at the top of the capitals gay clubbing circuit pile, it having built on the solid foundation of its early years competing against Trade,  quickly becoming THE place to go after the previous parties pale, this "all roads lead to" reputation played out virtually weekly, Area having proved the perfect venue for this awesome afterhours. And our clubbing memory banks are brimmed with magical moments, not least from the band of superstar resident D.J.'s that have graced the club's decks over the years, The Oli, Jamie Head, Hifi Sean, Fat Tony & The Sharp Boys right up there as considerable contributors, while that purple patch period we talked about was pretty much dominated by Alan K, Mikey D & Steve Pitron, Alan always playing the final main room set, while Mikey & Steve would swap around, we & masses of other never getting tired of seeing the same trio week in, week out, it was monotonous, it was simply magically stunning to soak up their scintillating sets. And when you look at Trade for example, their main room line up hardly changed each week, Malcolm Duffy starting, Steve Thomas next then Alan Thompson, Ian M, Tony De Vit & Pete Wardman, while as a couple of the characters fell out their places were filled, but the D.J. format hardly ever fiddled with.
Yet in the last couple of years and in 2012 particularly, the Beyond powers that be have insisted on messing with the magic, introducing an effective rolling D.J. roster, while the year also saw Alan K finally throw in the towel, for reasons we won't yet go into detail on, while poor Hifi Sean, who for us, was the epitome of everything the was charismatic & compelling about the chapel space, was ditched due to inter promoter politics. But the upheaval didn't stop there, oh no, The Sharp Boys removed from the roster by the current promoter, they being told "…their music didn't fit with Beyond…", shocking in the extreme, especially when you take into consideration that they were playing the club in the Colloseum days and, with the exception of Steve Pitron, are (or is that were) the longest surviving residents. Indeed, talking of promoters, very much like the club timings, they have changed like the wind over the last three years, we've had Steven Sharp twice (the best in our opinion), Jonny Marsh, Mauricio Ortiz & most recently Ben Kaye, while as we go to press with this post, our ear to the ground information (not confirmed we must stress) is that Ben is due to be replaced by JJ Clark. And as for these "Midnight" parties, which in late 2012 & for nearly the whole of January became the norm, well they are the single most confounding contributor's to the mixed messages that are marring the magnificence of Beyond, The Orange Group seemingly falling back on the brand to fill a gaping gap in their Saturday schedule, rather than launch a new night, a move that may perhaps re-emulate those heady & hypnotic days of Juicy & Horizon.
Yet, all that said, we feel that Beyond has been the savour of the nation of clubbing brands that make up Orange (Orange Nation – The Orange Group), as 2012 has seen virtually all of them falter, some more significantly than others. Onyx has all but disappeared & As One has gone into hibernation, CasaLatina seems to have ceased to be, while A:M has been subject to what we see as a muddled make-over affecting numbers, Orange a place on its prolific past. Even Gravity has seen a switch of venues, in effect downsizing form his former home Fire, Later's "Nu Direction" promising, well until the promoter that made all the marvellous changes was, once again, sidelined, Beyond however remaining buoyant, often brimming, its popularity seemingly unblemished despite a distinct movement away from Vauxhall. So, as much as we have our own issues, one thing is for sure, this awesome (and it truly is) afterhours beats every other club we know in London & on the continent hands down, meaning that while we remain uneasy with recent developments, Beyond simply cannot escape our positive spin, our resounding recommendation and, more than anything else, our acknowledgement that, clubbing in the capital, when this brilliant brand is on fantastic form, doesn't get any better. And we highlight suspect it will be at its best this weekend, when it entertains Matinee goers & many many more for sure, with its "Pervert" party.
So what can you expect from this spectacle? Well, we concur with the promoter, Ben Kaye, when he say's "…this is biggest weekend on the gay scene calendar since NYD…" and given the explosion of events, Beyond looks like it will have rich pickings as there are at least three other big events apart from Matinee, that will no doubt converge on Area on Sunday morning, although with it being the official afterhours for the Spanish superclub's latest London outing, Beyond sharing the "Pervert" pin for its party,  so will probably also replicate some of the production &  dancers from the Fire foray. However, the D.J. line-up is pure Beyond, the main room looking good (well great actually) as it seems the team may have sensed some of our discord, Steve Pitron & Mikey D appearing consecutively from 6 through till 10 a.m., while The Oli is back in the terrace too, the full line-up picture completed by Rob Sykes, David Jimenez, Maze & Masters and (sharp intake of breath) Anina. Plus, the promoter tells us that the team are "…welcoming back JJ Clark to Beyond, who you will be seeing a lot more of in the coming months…" perhaps deluding to what we said earlier, while a whole host of others, including James Marsh on the door & the amazing Altina Ha on VIP duty and new addition John Brooks who, following the sudden closure of Profile/Lo-Profile, switched swiftly and now seems to be involved in Gravity, Beyond, Later & A:M, while he has brought brand Society with him, one that launches in Area this very Sunday evening from 6 p.m. As for Beyond's doors, well they open at 4 a.m. this Sunday (3rd Feb), advance tickets available online at https://orangenation.ticketabc.com/events/beyond-official-mati/ as well as at the usual Soho outlets, all at an inflation busting £10,  while entry will be available on the door, but expect to pay more, further info available via https://facebook.com/beyondclub and on the events page at https://facebook.com/events/203328906476042/.
Now, given our pre-Christmas planned commitments, we won't be back at Beyond, our stay of absence extending and almost unheard of six weeks, while we leave it to Ben Kaye to round off our recommendation when he says, "…don't miss the best after hours in London on the weekend that the whole of London seems to be going to…". (DISCO MATT)
Drawing a line under a lack lustre last year, we lift up on our music newsletters where we left off, restarting our "Podcast Picks & Tracks In the Mix" series with the first volume for 2013, picking out some of the latest podcast productions, while re-capping on our top track of 2012 as well as our tracks of the week from this year so far.
Having planned this new newsletter series back at the end of November, like much of our writing in 2012, it didn't really get off the ground, although with a steadfast determination to put delinquent deliveries behind us, we restart our "Podcast Picks & Tracks In the Mix" series, today marking the first volume in a 2013 weekly set that will switch focus from podcasts to tracks and back again, while also hinting towards newsworthy items & upcoming releases, sharing podcast & track page links along with YouTube inclusions, this first edition of the year having a London as well as a "protégé player" feel to it.
So let's get on and first to a D.J. who has certainly been through the mill recently, a pretty straightforward operations plagued with complications that laid Hifi Sean's deck duties to waste for well over twelve weeks, cancelled gigs in London & internationally leaving him pretty much down, but fortunately for us & all his music following lovers, not out. But the great news is that this brilliant beefy bloke is back, having played gigs at Orange and, just this morning at Beyond, while all that international work is kicking back in too. And while his 2012 didn't end in the best possible way, he has given us his own "Retrospect" on a year that he may want to forget, save for the superb sounds he has selected in his compelling compilation, a sure-fire collection addition by going to http://hifiseandj.podomatic.com/.
Now talking of Beyond, another D.J. that starred this morning in our favourite club on the capitals circuit, was GSP, this gentlemen Greek who, for us, will forever be linked with Mykonos music festival, XLsior, has plenty more in his playing portfolio, from his Athens base GSP being  heavily involved in the weekly club, Apartment as well as a host of international gigs including WE. However, London has been his playing field for the last few days, The Hart boys welcoming him back to the Gigolo decks on Wednesday, while the second showing in Beyond's main room will surely cement his character in the eyes of clubbers here. And having propelled his series of "Energy" podcasts in our movers & shakers section, it seems his latest production is destined for delivery there as well as here, his Vol. 5 devoted to London and in true GSP uplifting, energetic style, so well worth a listen & more at http://djgsp.podomatic.com/entry/2013-01-08T07_13_46-08_00.
Now to our first track mention and one which ended 2012 on a D.M. chart topping high, Taito Tikaro having also rose to the accolade ascendency of our Producer Of The Year, not least from this resplendent remix of DHP's "Not Alone", which continues to tumble our tears with each & every listen, so one to start 2013 as we left 2012 off, in Taito track hit heaven.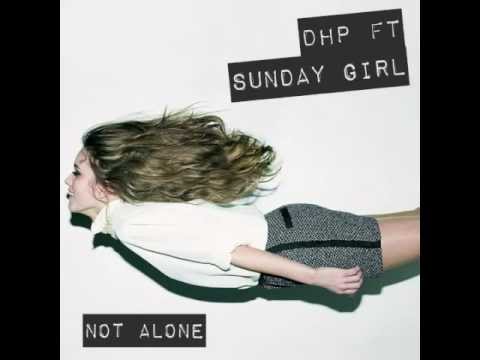 Onward to our next podcast production and the first of "protégé player" picks which goes to a talent who tintered on the brink of regular residencies on the capitals clubbing circuit last year, Norbert M having been successful in a string of D.J. competitions that saw him play at Heaven & at Fire & Area, although this promise proved to be a bit of a false dawn for this impressionable individual. However, this scene stalling set-back hasn't stopped Norbert in his podcast production path, he having compiled no less than 12 in 2012 and with his first this year named "Thirteen" he continues in his funky disco & tech toned directional style, this latest production, pretty easy on the ears as you will find out by going to http://norbertmik.podomatic.com/entry/2013-01-16T17_10_07-08_00.
Sticking with the protégé theme and with London, as we are for this first 2013 newsletter volume, we look to our Premier Protégé Player, Zach Burns, who is one of just a handful of D.J.'s that devoted a podcast to 2012, his final "Hose Sessions" edition of the year, picking out a track from each of the previous eleven, along with his December track pick, making for a compilation that really does take you on a magnificent musical journey through the last year of the brilliant Zach Burns beats world.  And having bucked the trend on many, he had a spectacularly successful 2012, scores of gigs in London & across the continent, raising his profile even higher than it was in 2011, meaning we couldn't have started our "Podcast of The Week" choices in 2013 any other way than selecting this as our top of the tree choice and one still out there to add to your collection by going to http://djburns.podomatic.com/entry/2012-12-28T09_03_18-08_00.
Switching to tracks for a moment, our next sharing selection goes to one that we labelled as our birthday track, making it to our final "Track of the Week" choice of 2012, also charting into our top ten of the year, but one that may well re-appear in our 2013 countdown, hence its inclusion here, the fabulous D.J. Eako & Jason Chance's "Deep Inside My Soul" still rocking our world.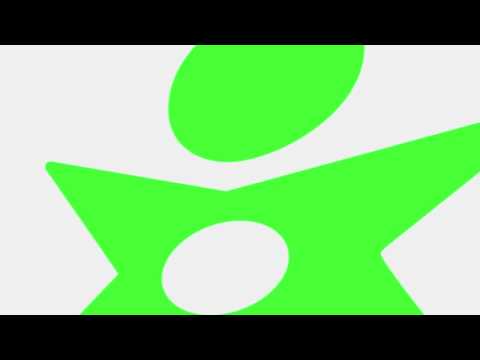 So to our next podcast pick and we couldn't pass proverbial free parking without driving our compilation car in the direction of our Premier Protégé Player for a second time, Zach Burns having just last night starred, also for a second time, at prolific Paris party Scream, he having made their series of "London's Burning" outings his own, Ludo & his terrific team surely welcoming him with open arms,  just as they did  with us  a couple of weeks ago when we were too in Paris for this heavenly happening. But back to Mr Burns and in true Zach style, he has devoted his first "House Sessions" to his appearance at Scream, while we are eagerly awaiting his live recording from last night's event, which should be published via his Soundcloud site in the next couple of days. However, in the meantime, we highly recommend you head to Zach's Podomatic page at http://djburns.podomatic.com/ and add this thirtieth monthly mix to your collection quick sticks.
Now, combining both protégé player and birthday themes with our selections, while we have already devoted the first "Podcast of The Week" feature & the first D.J. Focus of 2013 to this terrific talent, given it is Adam Turner's birthday today, we simply couldn't resist giving his new podcast another push, "Not Another Fu@king House Session" far from both the words not & another, as we cannot get enough of this marvellous man's music making, we having to wait, very patiently, over five months for this compilation, after being blown away by his "House Of Summer 2012" mix, which safely made it into our top five podcasts of the year, this new compilation heading for a similar destiny and one, like the former, we absolutely adore, the vocal into progressive journey twists a triumph and so one we are sure you will love too, grabbing your copy via http://adamturnermusic.podomatic.com/ a musical MUST.
Track time again and to our first weekly pick of 2013, one that absolutely enthralled us in the final few dancefloor moments of 2012 at Beyond and did exactly the same on NYD, Steve Pitron the purveyor of the pulsatingly stunning "Strange Fruit" by Jay Lumen, he brilliantly blending it with the classic "Sunday's At Heaven", leaving us breathless with its brilliance, a real head in hands job, as it continues to do in its pure "Original" mix form right here, heads up to Mr Lumen for storming our Y.E. chart to position four, toppling many others in his wake.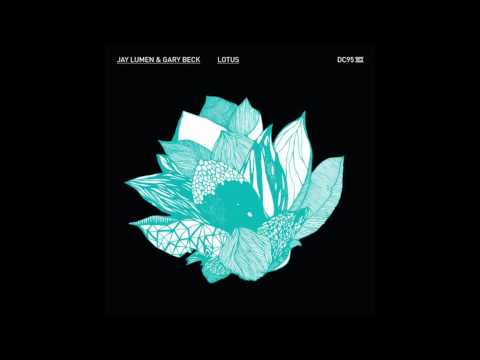 Back to protégé's, podcasts & birthday's another one of our prized pack celebrating his birthday today, Chris Brogan having been on our protégé list for quite a while now, he first impressing with his podcast productions some three years ago, while dips in & out of the scene have kept him in our minds eye, even if he may have missed out on mentions recently. However, given that it is his special day today, plus the fact that his Friday frolics at the Edge in Soho will be added to when new Saturday club night "Baked" launches round the corner at Green Carnation on 2nd February, it only seemed right & proper to include him here, a glance at his Podomatic page revealing no less than five productions from 2012 to choose from, "Baby Cakes 4" and "Of With Their Heads" out top two choices, while, appropriate for the weather at the mo, is his "Winter Warmers" mix, the choice being all yours by going to http://djchrisbrogan.podomatic.com/.
So, to our final podcast for this first 2013 newsletter series volume, this in response t a message (we suspect tongue in cheek) which said "…what has happened to my podcast mentions…", this despite him being part of our one November newsletter at the time of his last release, while Jamie Hammond, given the other includes here, makes for a fitting match, not least that he stars alongside both Adam Turner & Zach Burns at the Monday night clubbing colossus that is Popcorn at Heaven, next week seeing Jamie play alongside his spinning sparring partner Alan K at the monthly outing "Trinity". As for his podcasts productions, he was one of just a handful that got a mention in our music newsletters (of which there were very few), his November "Sleepless Night" the last we covered, while since he has posted his live mix from the now no more Gaydar Radio, while it is his "After Dark" compilation, published just five days ago that gets our thumbs up, an uplifting collection of tunes but with a definite tribal twist that plays into the hands of those international clubs that will pepper his playing programme throughout 2013, so one worth of more than just a listen by heading to http://d-jamie.podomatic.com/ and pressing that download button.
So to our final track mention for this time and our second "Track of The Week" choice of the year, one which was rocking our world in 2012, but really hit the mark during his set at Beyond on NYD, Pagano playing us the tribal version of his tremendous tune "That Disco Fever", but hitting our house mix mark here, this among other productions of his seeing him ascend to a regular slot in the Supports section on our website.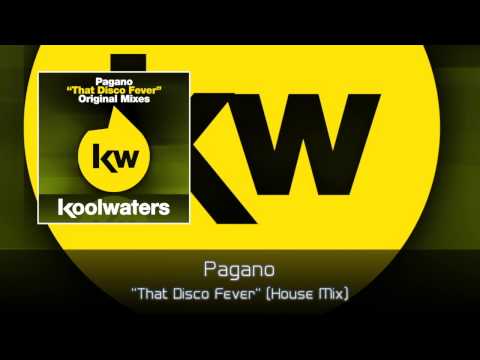 Well that's almost it, but just some small snippets of news before we close, a brand new Steve Pitron podcast on the cusp of completion, while we have been privy to exclusive exposure of the equally new Pitron & Sanna track production, it still very much under our gagging order wraps, but is one we will bring to you as soon as we can get our mitts on it. As for our next newsletter , we will be switching our focus to track rather than podcast producers, also heading across into Europe to give next weekend's volume two edition  an international flavour, this ahead of our trip to Antwerp the following weekend. Plus with our latest podcast & track of the week feature to come, along with the promised music review of Profile/Lo-Profile, which closed doors ten days ago, there is much more music coming your way in the next seven days, while in the meantime, we trust there is plenty here to keep your ears buzzing & your feet tapping, all the podcasts and tracks proving, to us at least, that "Music Is The Answer!" (DISCO MATT)
With Orange getting a freshly squeezed citric shake-up, new promoter Fat Tony taking the helm from tonight (Sun 13th Jan), we simply had to land our "Pick Of The Day" on this clubbing institution, all the event detail a banner selection away opposite or an image click below, while after our own party précis, we share the Boyz interview with Tony beneath.
Of all the clubbing brands that are fill out the capitals clubbing circuit calendar currently, Orange has to be the most enduring, a full fourteen years & counting seeing it still reign supreme on a Monday morning, although like many, it too has faced some challenging times in recent months. Indeed, when previous promoter Steven Sharp bowed out in favour of steering A:M & Later, Orange took a bit of a nose dive, its numbers dwindling and its direction wavering, a lack of promotional drive & enthusiasm partly to blame, the awful (and they were) advertising artwork pieces a sign that something was not right with this citric splendour of a weekly shindig. So, to the rescue has come Fat Tony, the man who was at the epicentre of its launch back in the heady days of Rotherhithe and in all the times since, he an indelible part of the D.J. residency line-up, so very much the man in the know when it comes to harnessing the historic highlights of this heavenly happening into the winning formula that used to see Fire rock towards Monday lunchtime, packed to the rafters. And with the recent success of his club Deelooded, plus the excellent work he has achieved with Gravity, handing him the Orange reigns is the best news this club has had in months, Tony very much wanting to recapture some of the magic of this Monday meet, his interview with Boyz magazine revealing all.
What's it like taking over the reins of Orange?
For me, taking over the promotion of Orange is like coming home. I was involved right back at the start with Craig in Rotherhithe and have played at all the various incarnations and venues since
What are your thoughts on where the club is now & where you want to take it?
After 14 very successful years it has been left to its own devices a bit and is very much seen as the final destination, the last party of the weekend. I want to give it some love, rebuild and restructure the night to restore it to a prime destination club in its own right, an event that is fun, something special and unique. However, I am not kidding myself, it's still a Sunday night/Monday morning party but I want to change it from somewhere you shouldn't be, to somewhere you should.
What about the music?
The constant of Orange has always been the music. The main floor music is Orange; it is the brand and will be the very best in fresh & funky house, big tunes, glorious disco samples and stuff with real zest. The D.J.'s will include existing resident The Oli who is one brilliant form at the moment and Orange regular Hifi Sean, plus names like Tom Stephan, as well as loads of exciting new guests. In room two we will be doing different things, RAW will still be part of it and sometimes we will hand over the space for people to do their own thing completely, like Verity Mayes & Bryony Masters with their party, "Shame".
Is anything else new?
I want to add fun back to the night, so the fab Glendora will be back with her own unique brand of special hostessing magic, plus there will be special guest P.A.'s and all sorts of surprises. A great club night should drag you through the front door, whirl you around the dancefloor, throw you up to the roof, bring you back down again, bounce you over the bar and then home with a huge smile on your face. My vision of Orange is a club for everyone, whether you've been out all weekend or just getting started.
So we reckon, with a promotional attitude and game plan like that, Orange will soon feel the force of this freshly squeezed fat style recipe, tonight the start of juicer citric splendour to come and we will be watching developments with a keen eye and even laying our hat on this happening sometime soon. (DISCO MATT)
Having commenced the year with a colossal classics celebration, our first dervish dominated by a performance of prolific Pitron proportions, who would have thought that our concluding dancing day would find us soaking up a set so spectacularly similar & stunning, Steve once again at the epicentre of our excitable cavorting, the club on both occasions being Beyond, this final fling of our year proving the most emotionally enthralling epilogue to 2012 we could have wished for, but what made this the most momentous Beyond meet of the month, possibly of the year? 
When it comes to traditions we have many, our lives driven by orderly actions & organised schedules, while, on particular days of the year, we follow rituals with religious zeal, Christmas Day an example where without our beloved Chitty, Chitty, Bang, Bang, we would never feel or be the same, our nearest & dearest sometimes painfully aware of that organisation & order we demand, alarms reminding us of activities that should be instinctive and we very much a fish out of water when attempting manage either meets or trips on a wing & a prayer. And when it comes to clubbing, we are the same, impromptu appearances very rare indeed, while those certain days & times of the year demand exacting event attendances, New Year's Day probably our most fastidious, when a collection of constants have reigned supreme over our clubbing cavorting, one brand standing head & shoulders above the rest in this regard, having been part & parcel of our New year's Day morning's for the best part of the last decade. But more recently it has also been the club where we have delighted in our last December dance of the passing year, meaning we end the old & start the new as we have left of and then mean to go on.
We are, naturally, talking about Beyond, the spectacularly scintillating Sunday morning meet that has, virtually single handily, re-written the afterhours rule book, in what had, previous to its launch in 2001, had been pretty much uncharted territory, only Trade breaking the night-time clubbing norm, as colossal a club Laurence Malice's meet was, it never amassed anywhere near the broad appeal that its Sunday successor did and has. Indeed, while Trade's music policy never really shifted from tough tech, well apart from a little lite lounge injection here & there, Beyond has always catered from a diverse dynasty of dancing devotees, the three spaces of its former home, the Colosseum, and its brilliant base now, the amazing & atmospheric Area, serving up a superb spectrum of sounds to suit a wide range of house music tastes. And this has been the core of Beyond's staggering success, a brand that has trodden far more international steps than its predecessor, has scooped annual press & publication awards that stretch deep into double figures, while with its "all roads leads to" reputation, the broad appeal & unrelenting popularity of this phenomenal party never ceases to amaze us.
So, while we had, just a couple of days before, announced that we would be cancelling all remaining clubbing commitments for 2012, this following an awful incident on Christmas night, a mound of messages of support, phone calls & texts, all combined to sway our steadfast stance, the phrase "…don't let THEM ruin your plans…" ringing in our ears while the telling blows that combined to confound our cancellation choice, firstly a marvellous message that included "…they might shove you to the ground & rob you, but nothing keeps us beyond regulars from the dancefloor.." and secondly, the statement that Steve Pitron has always stood us to, that being "…only pressing family issues or if you are on your death bed are valid excuses for missing Beyond…", meaning it was a "…what time?!…" text that invoking an excited reaction and a 5.30 pickup that delivered us to Area's doors and into the hands of our favourite club of all time, for an emotionally enthralling epilogue come last dance of 2012. And with a warm greeting from Minty on the door, it was clear Steve was anxious to get the main room party going, he losing us in the queue, although with a somewhat unfriendly security search over, we were soon in and, like Mr Pitron, eager to get going, dispelling the dismal memories of the Christmas night incident, although painfully aware of the wave of questions & comments that would come. But with the likes of Ben Kaye, Smalls, Bel, along with an arriving & excitable Peter, we were in captivating company and what lay ahead would prove to be three hours of monumental music & masses of fun-filled frolicking to elevate this to one of the best Beyond's of the year/
With the signal to get the main room going given, Steve speedily set about heavenly house music hat-tricks, one after the other, as a cavorting pre New Year crowd that was expected to be thin on the ground, packed out the main room as though it was a special event, bare torso muscle men up on the podiums and faces a-plenty passing us by and even joining us a bevy of Brazilians including the marvellous Mhardeen, the delectable Dudu & the fabulous Fabio. But plenty others made our morning magical included Dan Kelly, Mark Williams, James Brewer, Summer Doll Nguyen, & Dorin Andrei, all gloriously greeting us, while in greeting terms, no-one can quite top Jamie Head, we catching him while out on the terrace trying to post an Instagram shot of Steve & Smalls, this after the first of many tickling chases, although from an unexpected source, mark Williams the pranking perpetrator. However, inside was where all the emotionally enthralling & exciting eruptions were going to take place, Peter in playful mood, pinning us into our spot corner & riding our leg, much to Mr Pitron's delight, while the man himself was masterminding some mesmeric music, a mixture of classics, classics re-hashed, 2012 big hitters & new tracks, sending us stratospheric, highlights including "Stay", "Some Kind Of Rush", "Got To Be Strong", "Can't Stop Me", while sheer yet scintillating surprises were floor filler favourites from yesteryear, "Souk" & "Acapella" that went down an absolute storm.
Now, the awful Christmas night end that had been plaguing us was all but dissolved, rather the magical music, the prolific people and the amazing atmosphere were taking centre stage in our thoughts, stints on our spot swapped with privileged position next to our premier player (haven't called him that for a while) Mr Pitron's performance proving not just pitch perfect but actually nothing short of phenomenal, it clear from the expressions on his face and his body language, that is was right in the zone and enjoying every minute. And the party people down on the dancefloor were lapping up every second of his stunning set, their arm waving, whooping & whistling reactions speaking their own volumes, while we were in heaven in the D.J. booth with our mixing master & with lighting & technical genius Smalls, the times we have spent with them in this privileged position across the year, magical 2012 memories highlights, this morning being no different, while it was also clear Mr Pitron was in playful mood, the inevitable tickling frenzies leaving us squealing & squirming as both he & Smalls pinned us in the sound cupboard. But Peter was to add to all this bawdy bravado too, more leg riding lunges leaving us on the exciting edge, while others joined in on the joviality, Mhardeen, among many more chasing & attempting to tickle us (we are a sensitive soul), while it would be the terrific Tom Fuller that would temporarily rescue us, a respite in the chapel space giving us time to take stock for the final stint of Steve's set.
And what a stint it proved to be, yet more classics intermixed with 2012 anthems amassing an awesome Area atmosphere, the lighting at fabulously full tilt and with Eleckta Paris & her dance troupe on NYD preparation duty rest, the music was the majority of the talking,   news having reached us that both Hifi Sean & Jamie Head had nailed prolific & pulsating performances in the chapel & the terrace respectively. But it was the main room performance we were concentrating on and while an early showing of the towering "Timebomb" had been the only Steve selection to tumble our tears, the main protagonist pick in his armoury would leave us wonderfully weeping, the brilliant "Beautiful Lie" catching us off guard gloriously although it would be the spectacular "Symphony", neatly followed by the simply stunning "Strange Fruit", interestingly on its first play in a Pitron Beyond performance, that would leave us breathless in emotional eruptions, recapturing the superb spine tingling sensations we had succumbed to on hearing  both of them within Steve's WE Formula 2" podcast. "Symphony" & "Strange Fruit" stunned, the rest of our stay at this prolific party was a bonus, The Sharp Boys arrival & welcomes another filler on top of the friendly support we had received all morning, although with Steve's set over and a final tickling frenzy done, it was time to wend our weary way home to reflect on, what was without doubt, one of the most monumental meets, not just of December, but of the year.
Well what can we say to add to all that? Well, in brief, a stunning Steve set, an awesome Area atmosphere, a flock of fantastic friends, mesmeric music and exceptional lighting effects, all combined to make this a morning that only delectable dreams are made of. Yet this is the epitome of Beyond, it never failing to deliver delightfully in all departments, it standing head & shoulders above the capital circuit clubbing competition in every wonderful way. And to attract the kind of numbers just a two days before the New Year and on the cusp of one of the biggest Beyond bashes on the calendar, is proof of the pudding in our humble pie opinion, that it is every bit as popular now, as it was this time last year, and the year before that and the years before that. What the founder of this phenomenal weekly afterhours outing, Craig Elder, has created is a club that we can safely say ranks as one of the best on the globe, our experiences of scores of others both here in London & abroad, suitably qualifying us to make this considerable claim. But while La Demence, Muccassassina & Alegria come close, Beyond in our books is the best and so to spend our last dance of 2012 in its hands, adding to the myriad of meets this year alone, very much proved the most emotionally enthralling epilogue that this review reflection title suggests, the final few words having to go to a Pitron performance of epic proportions that, like this colossal club, could, no will possibly, probably, definitely turn out to be top of our Y.E. tree. (DISCO MATT)
It will be starting 2013 as it means to go on and is ended 2012 as it has done for the whole of the year, at the top of the capitals clubbing circuit game, Beyond once again making it to our "Pick Of The Day" choice for today (Sun 30th Dec), all the party promo a banner selection away opposite or an image click below, while we edit the event info after ticking the turntable troops beats boxes beneath.
While we cannot wait to wave goodbye to 2012, ringing the New Year in with our traditional trip to what has, without question, become our favourite club of all time, given the circumstances that condemned our Christmas Day clubbing plans, we had decided to cancel all commitments until our trip to Paris for Scream on 5th January, a mound of messages of support, some positive thinking & the world wise words from a fellow clubber, all combined to chase away our down in the dumps disposition. Then when we realised we could end 2102 on a heavenly house music high, a terrific team of turntable troops barnstorming Beyond, no doubt with a bevy of brilliant beats, we quickly came to the conclusion that to stick to our cancelled clubbing schedule plans & principles were doomed to dissolve into thin air. So who has swayed us so?, the simple & honest answer to that question being the dream team of D.J.'s on duty at this latest Beyond bash, Hifi Sean sorting the superb sounds in the chapel from 1 .am., while a switch to the terrace at 3 finds Jamie Head in his preferred Beyond place, no doubt serving up another scintillating set to follow on outstanding one last week. But it will be our spot and a three hour Steve Pitron main room performance that will further lift our sagging seasonal spirits, he sure to tickle our tunes tastebuds with a ton of terrific tracks, many that will tumble those trademark tears, while we reckon come 9 a.m., there may be actual tickles to add to the showings of "the cups", all this while The Sharp Boys steer the Beyond supporters & soundtrack through till the midday finish.
So, in the knowledge that we have put forward a convincing case for you to join us on the Area dancefloor, here is what Beyond's promoter Ben Kaye has to say about this "Music Is All You Need" event…
"…I really hope everyone had a great Christmas, ate enough over the holidays, got all the gifts they wanted and everyone's stockings were suitably filled – one way or another; and if by going by my own past experiences are some of you getting a little bored, contemplating going out before NYE especially if you are off work?! Well….. This Sunday Beyond is open at Midnight; regular as clockwork for our regulars; or a great excuse to burn off the calories you possibly gained over xmas…" he adding "…I personally love the atmosphere at this particular Beyond so if you are in London, come and experience the Beyond magic, we are open from 12 midnight and the  lady at the door will be Hrh Minty while Elektra and her delectable dancing team are working hard preparing for our NYD superparty, so have been given way to the music on this one occasion…"
And given both Ben's & our boosting of this Beyond bash, all that's left to say & do is to share the events page with you, http://facebook.com/events/191006581037940/, the clubs page, http://facebook.com/beyondclub and the official website, http://orangenation.co.uk, while if we can cancel our cancelled plans, you can too, so see you on the dancefloor shortly, safe in the knowledge that you will "Go There! Be There! (DISCO MATT)
From the backwater of Bermondsey to the vibrancy of Vauxhall, the scene's longest running & surviving weekly marks fourteen years of citric clubbing splendour tonight (Sun 11th Nov) meaning that the orbicular outing that is Orange simply had to make it to our "Pick Of The Day" choice, all the event detail a banner selection away opposite or an image click below, while we mark this outstanding occasion with our own overture beneath.
 
What started out as an alternative to DTPM and amidst a time in the capitals clubbing history when partying outside the usual Friday or Saturday night parameters was very much vogue, the then cavorting minnow that today is not just the longest running weekly club on the scene, but is undoubtedly the recognised & symbolic starter of the clubbing organisation we now know as Orange Nation (formerly The Orange Group). And while the beginnings were very humble indeed, Bermondsey the initial backwater choice and a traditional pub at that, the switch of suburbs proved the crowning glory & catalyst for Orange and all the other club brands that were soon to follow, A:M, Beyond, Gravity & Later, like their citric commandant, surviving while many others have fallen by the wayside, the likes of Salvation, Factor 25, Sherbert & Warriors all having made their Sunday mark but have disaperead into complete capital clubbing circuit obscurity. Yet through passionate promotion, a fervent & faithful following plus an indelible list of incredible ingredients that have remained part of the clubs award winning recipe through its history, Orange has not only survived, but for a substantial slice of its existence, thrived, meaning by marking its 14th birthday, there is much cause for citric champers celebration.  
So, having adopted the name for his now considerable conglomerate, the Nation's head cheese, Craig Elder, remains as fond of the brilliant clubbing brand that is Orange as he was when it all started fourteen years ago, Craig remarking that "…Orange is very special to me, it's where it all started, back in a small pub in Rotherhithe called the Prince of Orange…" this clearly the inspiration for the club's name, while he continues, "…I am very proud that it is now London's longest running weekly party and although it has evolved so much over the years Orange remains at the forefront of cutting edge house music, and even in these days of economic crisis it just amazes me how our loyal crowd just keep coming every Monday morning, proving that London is indeed a 24 hour city…". And Craig is spot on, both with his reference to the music of Orange and that, more than any other afterhours on the capital's circuit today, it exemplifies everything that is indulgently addictive about a club that week in week out re-writes the rules to the conformist start to the working week. Indeed, having succumbed to the club's citric splendour on a score or more of Sunday's, it has been Monday morning, sometimes afternoon before the routine reality has taken over, Orange still being able to achieve this fabulous feeling fourteen years down the line.  
Therefore, it seems wholly appropriate for us to sing the clubs praises from the rooftops as well as make it our pick of the day, and in so doing, share some of the event detail with you here, this "14 Glorious Years" event cracking open the celebratory champagne from 11 p.m. tonight at Fire, the home that is the cornerstone of it & its owning organisation Orange Nation. And while we could go into our own oratory Orange event detail, there is surely no-one better than its most prolific promoter to date, the superb Steven Sharp, to let you in on what this captivating club means & what this exceptional event will deliver when he say's "…Orange is an incredible thing, a perfect combination of people and house music, love and history, future, friendship and fierceness that has proved its place in people's hearts and as a founding father of the London scene. This Sunday brings together true DJ legends that we are proud to call our residents, representing this city with that unique, forward thinking and uplifting Fire main room soundtrack that has put Vauxhall on the map. Celebrate 14 years with all of the Orange family including Tonnic on live vocals, historic hosts and promoters, and most importantly – you, the children of this fine fruit!…"  
And those D.J. legends, well it's The Sharp Boys, Fat Tony, & The Oli, George & Steven playing a classics set,  special guest Paul Heron joining forces with Oli for a one-off back-to-back set, while no Orange celebration of this stature would be complete without the iconic playing & performing partnership that is Tony & Tonnic. But it doesn't stop there, oh no, as RAW returns with one half of its founding duo, David Jimenez, he joined for another back-to-back set showing by D'Johnny, while we are sure the thoughts & well wishes of all the team, Orange customers & cavorters, as well as ourselves, reach out to Hifi Sean who was very much looking forward to being part of partying proceedings tonight, but remains laid up in hospital following operation complications, you surely joining us in wishing him a speedy recovery. While Sean will be sadly missed, other fabulous & familiar faces from within the Orange family will be there, hosts Hrh Minty, Louise Port & Danny Boyce looking after you both inside & out, while the terrific Tom Fuller masterminds the Orange operation including the door, which as we said, opens at 11 p.m., the club running through till a planned finish of 7 a.m. Monday morning, entrance on the door just £5 before 1 a.m. (£10 after). And with special birthday presents for the Orange faithful (are you one?!), drinks priced at just £2.90, shots at £1, and an exclusive membership offer that includes free entry to all Orange Nation clubs during January, all up for grabs before 1 a.m., early is definitely better than later, more info if you need it out at http://orangenation.co.uk.  
So, with a resounding attendance recommendation as well as wishing Orange a very happy 14th birthday, we both concur with as well as leave some of the last words to Craig Elder who say's "…I want to thank all the DJs and loyal fans that have supported us over the last 14 years, making Orange the Monday morning phenomenon it is. Here's to the next 14!…", definitely hip hip hooraying that & finishing by simply saying, miss this birthday bash and you will definitely miss out, so make sure you "Go There! Be There!" (DISCO MATT)
Postscript  
In celebration of the outstanding Orange occasion, two of the clubs original resident D.J.'s Steven React Sharp & George Sharp Mitchell, better & more simply known as The Sharp Boys, have laid down a special podcast production that gives more than a hint of what to expect from their equally special "classics" set tonight, so one not just for your collection, but a wonderful way to get you into musical mood for tonight's birthday bash, download/stream options a click away at http://orangenation.podomatic.com/entry/2012-11-07T10_18_51-08_00. Music Is The Answer! Go There!

While we may not be there each & every week, it is pretty much a certainty that when Steve Pitron is playing, we will be right on our spot savouring the enormity of our favourite afterhours,  this Sunday having been one such occasion when a terrific two hours of heavenly house music & audacious antics simply had to be review recorded for playful posterity.
There is little doubt in our minds that this has been a desolate year for reviews, our minds having been occupied with all sorts of other matters, both family & personally, meaning our focus on both clubbing & reporting on it, has ground to a virtual stop. Indeed, our stepping out on the scene in 2012 has not been a patch on the previous year (and year's) although there has been one constant, if not quite so frequent, being a brand that seemingly continues to ride a wonderful wave crest compared with others who have come crashing into shore during this period of austerity we find ourselves within. So, while there has been much doom & gloom to distract us from our duties, come a Sunday in the hands of our favourite clubbing colossus, combined with the music magnificence of the master of this morning make-out, we have been able to escape the entrapments of our woes & worries, sinking ourselves into the brilliance of Beyond and the splendours of a Steve Pitron set on more than a few occasions this year. Plus, with our weekend already having been dominated by horrific happenings just days before, it was definitely time for some enthralling escapism of the dancing dervish kind, this awesome afterhours having outstandingly obliged before and was set to do just that again.
Having missed out on a Friday frolic at The Roof Gardens & a Saturday shindig at Fire, with us sleeping through a similar amount of alarms, it was looking like we were about to make it three, although something stirred us both physically & emotionally to step into Sunday with a sense of satisfaction, knowing that the winning formula of Beyond & Steve Pitron was the lift we were looking for, especially after a nightmare ridden three days of sleep that had left us feeling languid & lacklustre. Plus, with Steve taking the six till eight slot in the main room, we were always going to feel it too tempting a prospect to resists, this on top of a handful of heavenly new house tracks which we were dying to hear play out in Beyond, having witnessed their wonder just the previous Friday at Play>Time, while the gagging order on the details of these dance devotions was strictly in force meaning we would have to be quite guarded with our usual enthusiastic nibble size tweets. But, while we were initially planning to remain incognito, our arrival was greeted by a number of familiar faces, not least Peter & Fabio to took it on themselves to tag our presence, the proverbial cat now very much out of the bag, a further flood of familiar faces including Craig Elder, Ben Kaye, Tom Fuller
However, the one face we were not expecting to see, plus the guy we had let down with our previous club outing absences, was Zach Burns, his arrival on our spot at Beyond catching us a little by surprise, although pleasantly so, his playful antics set to be a big part of our terrific two hours even if there would be one other that would dominate this department. So, with a pitstop for refreshments over & done with, our return was welcomed by Peter who had been summoned by Steve to act as a search party, we seemingly already missed on our spot, even though it was mere minutes. But with the status quo restored & Zach in playful mood, pinning us into the corner, an inadvertent spillage left a considerable puddle to wade through, we remaking that it seemed our waters had broken, perhaps producing twins of the REC kind (you had to be there), while further excitement erupted our emotions as the greeting swung into action and to top it all the much anticipated appearance of the "lady in the loft" left us laughing & splitting our sides, Steve the only one to put two & two together. But it was the music that was to carry us to new & heavenly heights, Mr Pitron in fabulous form, choosing those tunes we had hoped he would, the ace in his pack of playing tricks reducing us to joyful tears, head in hands as its enormity erupted our emotions. But with plenty more on offer, not least the marvellous "My World", the stupendous "Sun Rising Up" in 2012 remix form, & the hypnotic "Heat Of The Night", we were certainly being treated to a pseudo Steve "Summer 2012" rundown, although it would be the stunning "Sotto" with its exploding horn effects that would really tip our scales.
Time was now absolutely flying by, such was the terrific time we were having, loads more familiar faces showing themselves on our spot, including the adorable Alfie as well as the D.J.'ing duo of Alan K & Paulo Moreno, both playing straight after Steve, although it was Mr Pitron that was grabbing most of our attention, a barrage of cups & other objects being playfully lobbed over the Beyond main room D.J. booth in our direction, even Peter & Fabio looking surprised at all the tom foolery. Mind you, with screams of MAAAATTTT also coming in our direction, & Bel's boisterousness overflowing, we were having a wail of a time, even Zach joining in on the fun, grabbing us in an impromptu waltzing dance hold & spinning us around on our spot as the main room master selected the marvellous "My World", this Taito Tikaro dream of a dancing devotion receiving a rapturous reception, as had the whole of Steve's set, the lighting in the hands of Smalls at its brilliant best & even a barrel load of exploding effects making this feel much more like the Beyond of old. But like all the best things in life, this terrific two hours came to an end all too soon, Messrs Adams & Moreno taking Beyond on a more intense & full-on banging beats direction, Alan's new track selections floating our boat for a while, but the Moreno influence not a patch on Mr Pitron's pulsating performance, meaning it wasn't long before we called it a day, retiring to the rest & relaxation of our bolt hole home to reflect on yet another magnificent morning in the hands of one of Beyond's best.
In a year where we have seen plenty of downs & not near enough ups, there is one certainty that is sure to make us feel good about ourselves, at least for a while and it is the brilliance of Beyond and while the club has had its fair share of knocks this year, it continues to lead the way on the capitals clubbing circuit as the most popular & successful brand by a long shot. And in the hands of new promoter Ben Kaye, we look forward to promising times ahead for our most favourite of clubs, the linking up with Deviate just gone & a big bank holiday to come, while Beyond continues to make an impact overseas, having played its part at The Circuit festival in Barcelona & climaxes XLsior in Mykonos this weekend. But its back here in London that Beyond seems at its best and, despite the doom & gloom of the economy, this colossal club continues to pull in the punters, the winning formula that is the magnificent music in the hands of the dream team of D.J.'s, while having been meddled with more than we would like, is still the best of any club we know. With key players that include The Sharp Boys, Paul Christian, Alan K & Fat Tony, Ben has an enormous amount of experience to draw upon, we hoping that the likes of Hifi Sean, The Oli & Jamie Head will once again become the permanent resident fixtures they always were & should be. However, there can be no denying that, regardless of a handful of also ran's in the weekly line-up, Steve Pitron is one of the most formidable forces to be reckoned with, the crowds reactions to his scintillating sets speaking for themselves, while he never fails to tip our emotional, physical & mental scales superbly, the entertainment he emits enthralling & the feel good factor fabulous, meaning that two more terrific hours, just like the ones this week, we couldn't ever wish for. (DISCO MATT)
From A.M. to WE, Boylesque to Beyond, Onyx to Orange, plus Gravity, Later & newbie Infamous too, there is no doubt that Orange Nation is a superb Vauxhall & Southwark clubbing torre de force this "World Pride" weekend, also holding sway in Soho with an exclusive outdoor event, Disco Matt dishing up the detail of a superb sequence of showings courtesy of this capital clubbing conglomerate.
As we sit on the scene sidelines swinging in & out of our summer sabbatical, we are quite horrified by the sound bites we are seeing over what is clearly a shocking shambles of a so called World Pride event, the latest statement from Pride London which includes this  "…our sincerest apologies, Pride London deeply regrets the situation we have found ourselves in …" issued following a wave of criticism of their handling of World Pride, clear evidence that not only will this year's London Pride festival be nothing short of a flop, but when the capital sees itself in the global spotlight, it is a damning disgrace that the both committee presiding over Pride in London & the powers that be holding the purse strings, have failed the community at such a late stage. However, with no such committee & commitment problems, it comes as a huge sigh of relief that from the ashes of cancelled dance stages & arenas comes the saviour that will be Soho, Vauxhall & Shoreditch in the hands of Orange Nation, who have no less than eight clubbing parties across the latter two districts & one huge pre-party come party planned for Soho.
So putting World Pride to one side, let's take you through the whole Orange Nation offer, including that planned Soho party, first up being Gravity this Friday morning (6th Jul) which (quite tongue in cheek to Pride London) has been called "It's Definitely Happening", although we do wonder how long looking into the morning mirror that title took, although in all fairness the team do say, "…it's Pride weekend, so start as you mean to go on…", Gravity certainly the place to do that, especially if you want your weekend to start early on Friday morning, doors opening to this event at 2 a.m. & the club running to a "v late" timing. And with D.J.'s on duty including Fat Tony & Verity Mayes, plus with host JJ Clark zooming across from Room Service, no doubt with plenty of followers in his tracks, while Gravity's promoter Danny Boyce will be sure to give you the warmest of welcomes, this is the best place to be at the start of your weekend, especially if its starts on Friday. Plus, with entry on offer at just £5 before 3 a.m. with a flyer or pass, these being handed out by a bevy of boys around Soho on Thursday night, as well as being available from JJ at Room Service, while its £8 thereafter or £10 on the door, more info available at http://facebook.com/gravitythursdays.
Into Friday we find ourselves and usually it would be Onyx at Area neatly followed by A:M at Fire, although as has been the trend in recent months, when it comes to the big weekends (& this is one such weekend), the clubs combine to make one huge happening stretching close on twelve hours, an equally towering team of D.J.'s flying the respective club flags. So, kicking off at 11 p.m. & Fire playing host, this "Pride Warm Up" party sees the two club D.J. camps collide, in the Onyx corner we finding Matt Bogard & Jonny M playing upfront & energetic house with plenty of vocal intentions in the main room, while is pop & dance anthems from gender benders Tasty Tim & Lady Lloyd in the lounge, while packing a powerful punch in the A:M corner are all star residents Fat Tony D'Johnny, Jamie Head, Alan K, Paulo Moreno & David Jimenez, very much cementing the character of this amazing afterhours club which promoter Steven Sharp is always clear to stress, "…it's all about the music…". Mind you, with the amount of hosts on duty you may be forgiven for thinking otherwise, Nick Adams Byam ability assisting the delightful Chrissy Darling (could he be a pretty young thing?!?!) while A:M wise, it's the dynamic duo of Danny Boyce & Minty, Chrissy presiding over the door duty early on, while Minty takes over later. And talking of the door, entry packages are pretty reasonable, as a wee trip to http://gayguestlists.com/onyx could get you in gratis, while for others & those with a flyer it's a mere £6 before 3 a.m., rising to £8 before 5 a.m. & then £10 thereafter, while if you don't want to go foraging for a flyer, then you can rather click on http://orangenation.clubtickets.com/gb/2012-07/06/onyx-vs-a-m-fire-pride-warm-up for that £8 price tag while entry on the door is £12 after 3 a.m.
So onward to Saturday and with both the parade & the "official" World Pride after events covered in confusion, Soho will no doubt be playing host to the lion's share of the action, Orange Nation in the thick of the action, or should we say in the middle of it, having secured Comptons who will be playing host to the WE "Players" pre-party. Now, naturally we have been digging for details and with plans to have an outside stage very much in the balance, we can nevertheless confirm that, as of going to press, this pre-party will happen, whether inside or out, D.J.'s on duty confirmed as Paul Heron, Matt Bogard & Fat Tony, while if the green light for an outside stage goes ahead, then the whole Orange Nation residency team will be rolled out in back-to-back form, so Steve Pitron & Jamie Head,  Alan K & Paulo Moreno, Jonny M & The Oli, D'Johnny & David Jimenez and Verity Mayes & Bryony Masters. However, with Westminster council crying wolf on issues of policing, safety & funding, as well as having supposedly issued a licensing edict to all venues, the final decision on this outside stage will not be made until after a major meeting which takes place tomorrow, so watch this space for a "hot off the press" newsflash as the decision hits our desk. Mind you, whichever way it goes, Comptons is always the biggest & best Pride melting pot & with Orange nation plus WE Party involved, it will be even more so.
Now talking of WE, if time allows, we will be delivering a full on focus & devotion to what will undoubtedly be the biggest party of the whole Pride weekend, The Coronet in Elephant & Castle once again playing host this Saturday (7th July), while the D.J. line-up is mighty & impressive as the place, WE's very own resident roving D.J. Carlos Gallardo back to London by popular demand & sure to thrill with tons of towering tunes neatly balanced between those benchmark euro-beats & uplifting vocal injections, while it will be an all out progressive assault from our Italian stallion, Pagano, the tones turning tech when Paul Heron & D'Johnny take to the decks. But with Room Service's Kris Di Angelis & Matt Bogard going back-to-back in the second space, there will certainly be an alternative electro twisted trip to be made, Munroe Bergdorf playing host upstairs, while the main arena will be in the very capable hands both Ben Kaye & JJ Clark. So, let's rattle through the rest of the detail which goes like this, doors opening at 10 p.m. & the club running through till 6.am., advance tickets available online via http://wepartylondon.com &/or http://orangenation.clubtickets.com/gb/2012-07/07/we-party-london-we-players-pride-party, at the standard £18 price tag (yes those £10 &£15 super advance ones went really quickly), while outlets Prowler, Clone Zone, 50 & Solarstation are your Soho sources, along with Comptons & Ku-Bar, entry we believe available on the door, but expect to pay more.
But for those that may be WE'd out or are in search of something a little more intimate compared to the full on theatre size experience, the Orange Nation team have come up trumps with "Boylesque", in what has been labelled as "…the alternative pride party…" although is likely to have massive mainstream appeal, not least that international gay icon, pop star, D.J. & altogether good egg, superstar Boy George is at the centre of, not only the title of this club night, but the entertainment too. And having announced that he will be performing live for the first time in over two years, while we have been sworn to secrecy, the is one stunningly spectacular surprise up his sleeve, meaning that you will be far from disappointed if you trade your W & E for a B & G. But more than that, we are told that artists flown in especially for this event (we really cannot say, sorry) performing both D.J. sets & songs (itching to tell!!), okay just two then, Jeremy Healy & Jon Pleased, but all we will say is that it's not to be missed. So what more can we say, well apart from George & co?, well, the "alternative" burlesque (see what they did with the title?!) theme will be extenuated by a score of sexy boys & girls on stage, while the second space will be a "Fire" room showcasing some of the clubs finest D.J.'s (naturally those not on duty elsewhere!), Fat Tony (B G's best buddy), Jamie Head & Verity Mayes on decks duty, while the third room will be given away to Walt Utz & Madame Jojo's who will present a show spectacle with a line up of London's most notorious stars from the cabaret circuit. Now we really cannot say anymore (stop it!!!) apart from dipping through the detail, "Boylesque" kicking off at Fire from 11 p.m. this Saturday (7th July) & running through to a planned 6 a.m. finish, advance tickets priced at just £10 (absolute bargain!) still available at http://orangenation.clubtickets.com/gb/2012-07/07/boylesque-boy-george-s-alternative-pride-party, while you can check-in at the usual Soho outlets for handpicked passes.
Onwards we go and to Beyond and like WE, if time permits we will be devoting a special feature to it as this looks like being every bit the roadblock events that is always is come big weekends, and some we say, not least when you consider that the team have "…pulled out all the stops to bring one of the world's best D.J.'s to London…" NYC's Hector Fonseca bringing with him a resounding repertoire of remixes, no less than 5 having reached number one in the billboard charts last year alone, hence we are chomping at the bit to feature him is this special focus. But with Tel Aviv's FFF Group also jetting in their own package of players in the form of D.J. Tal Cohen & international drag performer K Long, both who featured in the FFF party at Fire last year, Beyond certainly has the global feel that that only WE Party & Hustlaball can match this weekend. Add to that London all star cast including Steve Pitron, The Sharp Boys, Hifi Sean, Fat Tony, D'Johnny & Paul Christian, together with back-to-back sets from Alan K & Paulo Moreno and Verity Mayes & Bryony Masters, so if there was ever a club that was about the music for us, then it is Beyond & not least this "World Pride" spectacular. So, skipping through the detail, it's a 3 a.m. start at Area this Sunday (8th July) with entry simply £15 in advance (the best commodore you will spend this weekend) either online at http://orangenation.clubtickets.com/gb/2012/07/08/beyond-world-pride-2012 or at those Soho outlets, while entry will be available on the door but expect to pay more & probably wait even longer, Ben Kaye & JJ Clark teaming up gain, as they did for WE, while no special Beyond would ever be the same without the tremendous Tom Fuller.
So, on the home straight (ish) and Later comes next, the team rolling out yet another fun filled frolic in the form of the now infamous "Funfair" format, the Later garden a hot bed of happy happenings with rides & games stalls, while a fortune teller will be sitting on his /her corner ready to tell you what is around your corner. Plus with the pool filled up if the weather permits & the bbq, an indelible ingredient of any Later party, stacked with sausages & brimming with burgers, that along with some other surprises in store and out will be the new clubbing in. That said, inside the musical heat will be turned right up full, resident D.J.'s Jamie Head, D'Johnny & Paul Heron cooking on tunes gas mark nine, while hostess Andrea & her boys (yes she has a bevy of them) will be causing enough madness & mayhem to make this a party to remember. And with host venue Fire's doors opening at 11.30 a.m. this Sunday (8th July), the club running through to 8 p.m., with discount wristbands/stamps available at Beyond, standard entry is available online at http://orangenation.clubtickets.com/gb/2012-07/08/later-funfair or on the door, priced at £10, we are pretty sure you will be walking away come 8 p.m. with the biggest smile on your face, candy floss round your lips & a shiny bum from all that sliding, not to mention sore feet from dancing.
Now we would normally finish with Orange (which we will), but will quickly mention new club "Infamous" which launches at Covert on Sunday night from 6 p.m. details coming your way via our extra bites post "Princely Sum of A Soiree", which paves the way for the "From Orange With Pride", the organisers saying of the Pride closing event saying "…you've had the world, now get a true taste of London & the biggest last dance of Pride 2012…" as it is sure to be with not just the "Orange Family" of D.J.'s that include The Oli, Fat Tony & the Sharp Boys, but Hifi Sean is back too, starring in Fire's main room alongside guest slot guy Paul heron (my he is a busy boy this weekend, we count five gigs at least!), while the event also boats the newly named RAW Future Heroes space with Lee Yeomans in charge of the tunes. But it's Pride and so we all know what track/record that means, "A Deeper Love" among a handful of other hits performed by special PA Elliotte Williams, very much crowning this citric colossus which kick starts at 11 p.m. on Sunday (8th July) & carries you deep into Monday morning & a date with your day off diary,  http://orangenation.clubtickets.com/gb/2012-07/08/from-orange-with-pride-london-s-biggest-pride-closing-party the place to go for advance tickets, priced at just £10, while its half that price with a flyer before 1 a.m., door hosts Chrissy Darling & Minty managing your efficient entry & them cheerful cavorting ala citric style.
So that's the Orange Nation World Pride package and what an enthrallingly extensive one it is too, we finishing by reminding you that advance tickets are very much the way (especially for WE & Beyond), Solarstation not just a superb source, but also an opportunity for you to soak up some sun, of the sun-bed variety of course, as we all want to look at our best for World Pride, a quick visit to http://solarstation.co.uk revealing all you need to know before revealing yourselves to some bronzing brightness. That just leaves us to wish you a very happy World Pride, even if the event itself looks like being a bit of a wash-out, as there is always the league of Orange Nation clubs to turn & to take to. (DISCO MATT)  

Having made the grade on so many occasions & on so many levels, Disco Matt couldn't help but hit on Beyond as his pick of the day for today (Sun 29th April), all the detail a banner selection away opposite or an image click below, while DM pitches a personal prologue before Jonny Marsh delivers the detail beneath.
 
Disco Matt say's of Beyond & its star turn…
It is no secret that the brilliance of Beyond has crammed our clubbing cavorting pretty much from day one back in 2001, we having followed its fortunes each & every step of the way, meaning that even the incredible influence that Trade had on us, has paled into the background compared to the colossus that is this awesome afterhours, a cabinet full of awards, trips around the globe, features on radio stations & much much more part of this club's crescendo of a C.V. And in Area, its hallowed turf of a home, Beyond has gone from strength to strength, riding a wave crest that, despite our suggestions to the contrary a week ago, has hardly come into shore in the five years it has held sway there, this video evidence of the majesty of this magnificent meet.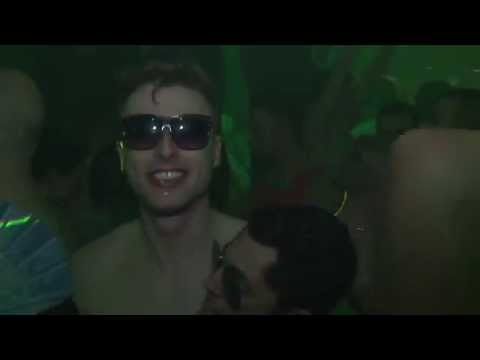 Then there are the people connected with this awesome achiever, a whole host of prolific players & characters combining to make Beyond a weekly wonder like no other we know, tipping every single scale with striking significance & very much earning the rapturous reputation that "…all clubbing roads lead to it's doors…", . And of these awesome people achievers, we rate most highly the following; Mikey D, Jamie Head, Hifi Sean, Gonzalo Rivas, The Oli, The Sharp Boys & Fat Tony, of course not forgetting Tom Fuller without whom Beyond is never quite beyond. But then there is Steve Pitron, a name synonymous with the brand, having been its running mate from the very first party & for whom we have so many mesmeric memories to draw upon, not least those now trademark tearful emotional eruptions along with the resplendent rollercoaster rides he sends us on each & every time he plays. So, as we nurse our wounds, brace our bruises & temper our tears, come 8 a.m., we will be steeping out on our spot to his superb sounds, a selection from his prolific Jan 2012 podcast (click on the image to stream) sure to feature, meaning come Sunday morning music in his heavenly hands will definitely be the answer.
Jonny Marsh (with a little help from DM) says of this week's party…
It is big and it is clever, Beyond is now open from 3am every Sunday morning! Tickets are just £10 online at http://orangenation.clubtickets.com or via Soho outlets Prowler, Clone Zone & 50 plus at both Ku-Bar's, this "Paul McKenna" (that's a tenner) getting you  three mind blowing rooms with dance shows & special production.
This week's line up:
Terrace Bar
4-7    Jonny M (promising no Lady Gaga)
7-cl   Verity Mayes & Bryony Masters B2B (the girls get gritty)
Chapel Space
3-6    Guy Williams (hedging the house)
6-9    Paul Christian (banging the beats)
9-12  Fat Tony (delivering the disco)
Main Room
6-8    The Sharp Boys (supercharged sounds)
8-10  Steve Pitron (ultimate uplift)
10-cl  Alan K (multi-mixing magic)
More info up at http://www.facebook.com/beyondclub.

It may have already opened & closed  it's doors, but Disco Matt couldn't resist pointing his pick of the day finger in the direction of brilliant brand Beyond, this awesome afterhours achiever standing in the DM scrutinising spotlight today (Sunday 21st April),  the event/club detail a banner selection away opposite or an image click below, while DM records his own report looking at the recent past, the present & the future for this weekly wonder beneath.
There is absolutely no questioning the brilliance of Beyond, a club in its tenth year having seemingly gone from strength to strength, a succession of prolific parties at home since that birthday bash in October, maintaining the clubs premier position on the weekly clubbing circuit calendar. Plus, in the last 12 months, Beyond has added a whole host of international destinations to its resplendent repertoire, the likes of Paris, Amsterdam & Brussels adding to more sunnier climes that have included Brazil, Ibiza & Mykonos, along with a recent turn in Tel Aviv, added to their riding of the Mediterranean sea of waves on the La Demence cruise last summer, this on top of welcoming international brands & D.J.'s to play right here in London.
But talking of back home, that wave crest our favourite club of all time has certainly come crashing into shore in the last couple of months, the temporary closure of its hallowed turf, Area, the first body blow Beyond has had to endure in 2012, this followed by a head scratching move to dispose prolific promoter Steve Sharp from his seat. Having seen the brand in action across at Fire, it certainly wasn't the Beyond we have come to love over the years and with Mr Sharp no longer in the promotions picture, the future of Beyond in our eyes remains in the balance, plans for a specialist party, "Berlin", along with a host of special guest D.J.'s that would have injected a much needed fresh feel to this Sunday morning meet, squandered as a result of Steven's dismaying departure. And we cannot contain our concern over recent moves against certain D.J.'s whose freedom to play at other parties has been questioned by Beyond's upper management resulting in their removal from the clubs residency team.
That said, there is little doubt that the "all roads lead to" reputation Beyond has built up over the years remains as forceful as ever, just last week seeing a collision of clubbers from all corners of the capital, making it down to Area on Sunday morning, frolickers from Fire joined by post War party heads & Soho socialites, all soaking up the splendour of this Sunday sensation, Beyond having pushed its offer to a 3 a.m. opening time weekly, perhaps (hopefully) consigning the much maligned "Midnight" format to the history books. So, continuing with that new formula, Beyond opened its doors once again this morning (Sunday 22nd April) at 3 a.m., welcoming residents that included Fat Tony, The Oli, The Sharp Boys, D'Johnny, Alan K & Paulo Moreno, all playing for a party that was billed as the official "This Is Ibiza" afterparty, but with not much else to feed it this weekend, a relative quiet Saturday to Soho & many SOS devotes from Shoreditch staying put.
So, what for Beyond in the coming weeks? Well, with Jonny Marsh once again overseeing the promotion of the club, we suspect it will be a back to basics attitude & direction, the new 3 a.m. format bedding in further next weekend which also sees Beyond follow on from the return of Casa Latina while Gutterslutters are more likely to trip across from Shoreditch & being the last weekend of the month, it should prove pretty packed down Area way. Plus with superstar resident Steve Pitron back, plus the likes of Jamie Head & Paul Christian playing, it should prove to be the place to be, while we are hoping that the captivating changes Steven made, not least re-structuring the music offer in the second space, very much breathing life back into The Chapel Room which always seemed to die on its feet come about 8 a.m., remain in force, although our beloved Terrace room trip about 10 a.m. each Sunday may no longer be on the cards following the recent decision to swing open the doors to the outside space, relegating the music & the D.J.'s to the two other dance arena's, a move that pretty much killed the amazing atmosphere that Oli was achieving when we arrived at Beyond on Easter Sunday.
However, with this brilliant brand still our firm favourite, while we have once again been forced to step out of the scene due to the loss of a family member to a fatal stroke, Beyond continues to receive our wholehearted support whether it finds us near or far as we will be over the next couple of weeks, further info on upcoming events available to checking out http://orangenation.com &/or http://facebook.com/beyondclub. Go There! Be There! (DISCO MATT)