What a year, one of considerable challenges to conquer, music being the answer on so many fronts, not least the prolific podcasts & producers that paved our path with pulsating productions that saved our 365 day & days, meaning we couldn't complete our 2012 review series without celebrating the colossal creators that combined to deliver the most divinely delirious dance delectations in a decade or more.
When we look back across the last year, we have had some pretty hefty mountains to climb, from family health issues to our own, which continue to cause concern, while we have been very much off the writing boil, out kettle often running on empty and so ending up as dry at the Kalahari, our music focuses, features & newsletters affected nearly as much as our reviews. Yet while we may have had a continual catalogue of considerable challenges to conquer, a number of false music writing re-starts part of the picture, the one constant we have been able to rely upon, has been the music itself, a pack of prolific podcasts & producers not just helping us through the tough times with tons of towering tunes, but some have consumed our lives, whether it be while pedalling around London's  roads, heading out to our various clubbing commitments, or simply sitting back on our sofa, soaking up scores of superb sounds.
 So, in a year that music definitely was the answer and with those prolific producers we deluded to, proving to be our sanctuary & our saviour amongst the sorrowful slices of the last four seasons, some have amazed, excited & inspired us with their fantastic productions, some reaching phenomena & heavenly heights, it was a foregone conclusion that we would devote separate part of our "What A Year!" 2012 review series to them. And here it is, a run through the podcasts & the producers that rocked our would in the last twelve months, we landing on our top five producers, in the two categories of "podcasts" & "tracks", while also picking out our top ten productions from those players whose compositions have made the most considerable contribution to our "music was the answer" year.. Plus with some special mentions for a few others whose tracks have rocked our world in the last twelve months, we will recap on some of their entries into our top 40 chart, while finishing this final 2012 review feature with the podcast & producer chart listings.
Well lets get to it and take a look at the track producers that have made it big in our music world during 2012, Rony Seikaly making the first impression back in January, his two tracks "Let You Go" & "Take Me Higher" making us stand up and notice this basketball player turned producer, the latter production gripping us like virtually no other, which as early as the second month of the year, had already secured him, at least, a top 10 position in our track chart, it actually making it to a soaring second. But there were other, Erick Morillo impressing us with a duo of dynamic dance delectations, "Murder The Dancefloor" & "Gravy" examples of our slant towards tech in the last twelve months, while Chris Lake, who is no stranger to our sound sorties, hit us heavenly hard with a pumping production, "Stand Alone" ending up one of our Y.E. favourites, despite only making an impression in November. As for others, Crazibiza tickled out tunes taste buds with a trio of triumphs, "Must Be The Music", "Show Me Love 2k12" & "Finally I" shining examples of these mix masters at their brilliant best, while Steven Redant & Phil Romano were our superb surprisers, their mix of Kylie Minogue's "Timebomb" tremendous, our last special mention going to Jay Lumen for the simply stunning "Strange Fruit", like Chris Lake, trouncing us with a tech tower of a track that was oh so close to a chart podium position.        
So we come to our top five, each here for good reason, as they both influenced & indented our musical year in many (sometimes different ways), Carlos Gallardo the first, who comes in fifth, a string of scintillating sets at WE Party in London leaving us more than satisfied, while being up with him on stage for "Safari", "Hi Japan" & "Formula 2" will live with us forever. But the superb Spaniard is no slouch in the recording studio either, collaborations a plenty including with vocalists Bobby Alexander on "We (Eloise)" & Peyton on "Desert Rose", particular highlights, while it was his track composition with Rebeka Brown that contributed to him being here, it creeping into our top 40 chart, no mean feat considering the competition and one that immensely impressed us on our very first listen.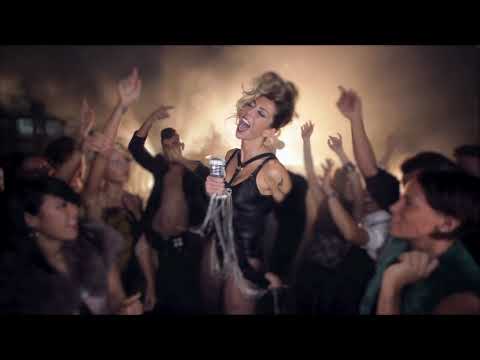 To our fourth position producer and another Spaniard, there seeming to be a wealth of talent emanating from the region of Europe, Ivan Gomez, in our books, right up there with the best, his collaborations with Nacho Chapado under the Gurabear label diving deep into double figures, a 2012 highlight their "We Have Disco EP", while on a singular front, Ivan's list of track productions is enthralling exhausting by sheer volume, favourite picks of ours including "La Musika" & "Somebody 2 Love", his 2012 releases encapsulated in a special compilation which is well worth a listen at https://soundcloud.com/ivangomezmusic/sets/forthcoming-tracks-remixes while shifting through his soundcloud site alone is a terrific task & a half, evidence of just how bust he is in the recording studio. However, from our track chart point of view, he made his mark with the remix of Offer Nissam's "I'm In Love", while it would be The Free Radical's Formation, of which he & Nacho are members, that would rate the highest, "World" in Fran Ramirez (the third link) remix form our favourite of Ivan's pack of productions.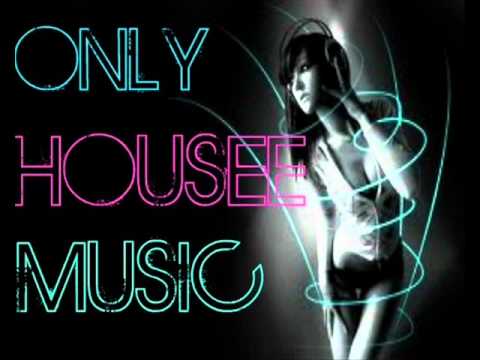 Onto our track producer third now and to Milano man Danny Verde, who's meteoric rise to fame & fortune of the world clubbing & D.J. stage three or so years ago was due, in no part, to his superb studio productions and while Danny now has an exhaustive schedule that sees him jetting across to all corners of the globe, its roots remain in his hallowed Holab, the name he gave to is recording studio many moons ago. The likes of "Pushin To the Top", Open Your Heart" & "Express Yourself" propelling him as a prolific producer. However, with official remixes for Lady Gaga sending him to another outstanding orbit, 2012 has seen him work on tracks from the Wanted, Cyndi Lauper, The Scissor Sisters & Mariah Carey, while our best of the bunch and one that made it into our top 40 chart was & is his rapturous remix of Neon Hitch's "Fuck You Better" the first reason he is here, that awesome weekend with him in Brighton back in September the second.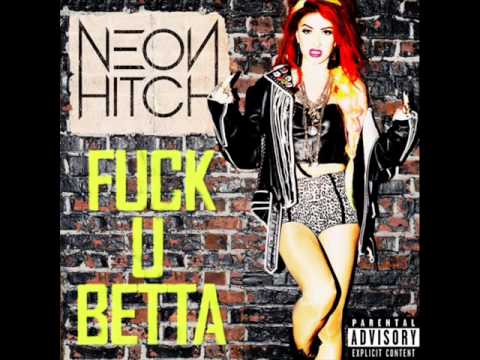 So to second and the exceptional Etienne Ozborne who repeated his incredible influences on our year, as he had done in 2011, although in a way, even more so, as it soon materialised that it was he (along with studio partner Zolton Kontes) who was behind our now infamous "Track" three, which turned out to be the huge hit "I Really Want To Say", Polina's vocals appearing for a third time in our year. But standing alone with the spectacular "Feeling For You" has surely got to be one his own highlights of 2012, this terrific track having made it big across dancefloors right around the world, while Mr Ozborne has had his fair share of global gigs too, Seoul his last, while we are just getting into his latest release, "Undecided" looking like it will chart in 2013.  However, all that said, it is probably down to the stunning "Sotto" that he finds himself in second spot, this towering tech tune yet more evidence of our slant away from uplifting & vocal, or at least a better balance strike between the two, while the horn effects on this colossal composition still blow our minds, it securing a healthy fifteenth in our track chart.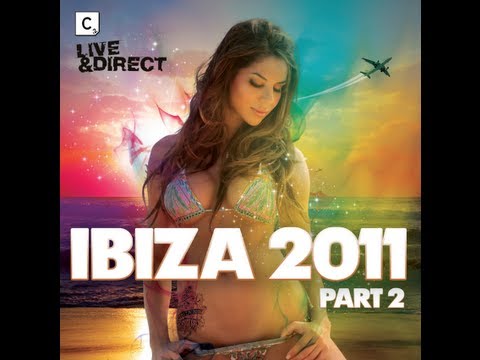 To our top spot and, despite everyone before him, this Spanish superstar D.J./Producer came home first by a country mile, no-one else in this category coming near in terms of impression & influence, his five track entries into our top 40 chart speaking volumes enough, although it goes much deeper than that, the quality, the style & the pace of his productions just perfect. And while we waxed lyrically in our chart review feature, "Not Alone" seeing him to top spot there too, Taito's year has not just been about the recording studio, as he has played right across Europe & elsewhere, he flying the Matinee flag mainly, a summer season in Ibiza seeing him prove one of the biggest draws on the island, while sets in Sitges & the brands Barcelona base were also huge highlights of what was a breathtakingly busy year. However, back to those studio recordings and while both "Lady Luck" & "Lift Me Up" were magical markers, it would be his interpretation of the classic "She Loves" in 2k13 remix that really impressed. But even that paled in comparison to the mighty "My World" which, if we are entirely honest is right up there with "Not Alone" and may prove to have lengthier legs than the latter, this towering Taito triumph as much of a tear tumbler as our number one of 2012, meaning a first podium place here richly deserved.
Well, that's the track producers covered, now to the podcaster's and a snap decision to dive straight into our top five, those extra mentions having to wait for a forthcoming 2013 music newsletter. So to out fabulous fifth and it's to Greece we go to find GSP (short for George Spiliopoulos) who has consistently created compilations that drove right up out superb sound street throughout 2012, while we were fortunate enough to see him play over here in London, at Beyond no less, his set on Easter Sunday superb & setting the scene for a season of XLsior pre &main parties that took him to Paris, Madrid, Barcelona, the latter part of the colossal Circuit Festival. But GSP will, for us, always be connected with the Mykonos five day meet, the news this year being that it was THE place to be, the Greek isle seemingly back on the up & up his podcasts reflective of this, as no less than eight devoted delectations to this five day dance festival, while we had a particular penchant for his "Energy" series of podcasts,  volume two pretty much the responsible party for placing him as our fifth most prolific podcast of 2012. But you may have your own favourite from the fifteen he produced, a trip to http://djgsp.podomatic.com/ helping you decide which or how many to add to your collections.
To our fantastic fourth now and a Belgian based beatmaster who's 2012 was simply stunning, an impressive set of new trails trodden and events enriched by Elof de Neve, his residency at Rome's Muccassassina one, while Sexy in Cologne was another, trips across to Spain a regular feature of his spring & summer season showings, the "Get It On" world tour kicking off in Barcelona seeing him play, while Sitges Pride was a fabulous feature, his festival frolicking extending to both Lesbos in Lisbon & Circuit in Barcelona. But his base in Belgium, Antwerp's Red & Blue remained an Elof anchor, from where he popped across both the north & south borders, playing for Matinee in Amsterdam & Paris, both which have dedicated podcasts, while even given the his hectic schedule, Mr de Neve has stepped into the studio on plenty of occasions, the result being two compilations that are pure Elof through & through. And like GSP, our Belgian mixers beats very much hit our heavenly music mark, his uplifting, euphoric & energetic house, us down to a t, while he has taken (or at least dipped his toe into) a more tribal come tech direction during 2012 to reflect the kind of clubbing crowds he finds himself in front off, a trip to https://soundcloud.com/elofdeneve seeing you safe into his series of sounds.
Now our tremendous third and without doubt the busiest D.J./producer we know, both in terms of live performances and podcast productions, not a weekend going by when he isn't jetting off somewhere, whether it be as near as Bordeaux or as far as Bangkok, his Philippine routes seeing him travel back to Asia quite often, while Canada is also another regular long haul house music destination in his rampant roster. But what is just as jet-setting in terms of both frequency & volume are the plethora of podcast productions that come our way, 2012 having been no exception, a staggering twenty one mixes dedicated to a whole variety of his visits around the globe, Leomeo not shy in coming forward with a little self promotion, daily posts on Facebook cramming our notifications window full with his posts. However, it seems to work as, his download figures are pretty impressive, while his beats bag holds the whole house spectrum, from tech, tribal & trance, to progressive, euphoric, uplifting and everything in between. So, laying you hat on one particular podcast from the twenty plus in 2012, is down to preference we guess, but with all bases covered, a shoot onto his Soundcloud site at https://soundcloud.com/djleomeo should sort it.
Well, we come to second slot in our treasured top five and here we find our premier protégé player, Zach Burns, who like all the entrants thus far, had a amazing 2012 in terms of all sides of his production premises, a score or more mixes laid down simply from his sets at various locales, CasaLatina, D.J.'s At Work, Gigolo, Matinee, PLAY>TIME, Popcorn, Profile & The Edge, London spots where he has played or held residencies during the year, while both Berlin & Paris played a part in proceedings, GMF in the former & Scream in the later, very much propelling his profile & stature significantly. And while we missed out on many live performances of his, all those post gig pressings helped us keep right in touch with our PPP's progress, although it is his "House Sessions" series that sees Zach safe into second spot, the once a month releases never failing to make it into our collection, one in particular even tumbling (albeit for just a few days) another phenomenal podcast of its playing pedestal. Indeed with a blend of beats that edges towards funky, Zach is also sometimes experimental with his genre mixing, creating compilations crammed with character, as well as terrific twists & turns, a trip to http://djburns.podomatic.com/  sure to find favour, while his "2012 Top 12" production has already been earmarked as our first "Podcast of The Week" for 2013.
So, who stepped up onto our top podcast producer podium position? Well, if you follow us religiously, regularly or even irregularly, the then name Steve Pitron will appear with just as much regularity, 2012 having proven a phenomenal period in his production pressings, the year kicking off in scintillating style with his "Jan 2012" mix, one which ended up responsible for rearing seven tracks that had a impressive impact on our top 40 track chart, one securing second slot, at the time we remarking that we couldn't see this total triumph being topped. But Mr Pitron being the superstar that he is, came back at us with a two part "Summer" series that did just that, collectively combining to make an monumental mark on our track chart, as well as our airwaves, with some of the best beats of the year, real highlights in the thirteen that made it in, "My World" "Sotto", "Symphony" and "Must be The Feeling", the latter coming third. Yet, he was clearly still not satisfied with delightfully destroying us with these two summer stunners, as we were literally both blown away to compulsively consumed by his phenomenal "WE Formula 2" podcast, the benchmark set in the summer, smashed to smithereens by the most spectacular set of sounds we have come across ever. And when you consider that with just one mix, Steve managed to fill out fourteen places in our track chart, including number's one, four, five, six, seven & eight, is testament to its captivating qualities, ensuring that, at the risk of upsetting the competition, he romped home with the top place podcasts production plaudits, no more words among the myriad of features, focuses & mentions able to add to the simple fact that each & every 2012 pressing has to be in your collection and if not, then get on that computer and get downloading now at http://stevepitronsessions.podomatic.com.  
So, that's our top five producers of tracks & podcasts, but what of the podcast chart positions? W, given how extensive this review has been and with further commentary coming on some of the compilations, rather than cutting back completely, we thought, as with did with our tracks,  that splitting it off into a separate shortened  special review, part four now our final feature, the chart inclusion & topping bean spilling having to wait just a little bit longer. (DISCO MATT) 
Wiping the seventh month slate clean, we signal a new dawn in our music newsletters, the first in a continuous volume series that, each week, promotes the podcast picks & tracks in the mix, including those promoted our website and other movers & shakers that have been rocking our weekly world, all that along with our podcast & track of the week choices, direct download/stream links & video clips included, meaning its "music is the answer" all the way.
In a week that has proved our most musically momentous & emotionally enthralling ever, it seemed wholly appropriate to re-engage in one of the most prolific passions in our life and wax lyrically about this majestic medium. However, with our last newsletter now over seven months old, there is much music making we have missed in that time, although we are not planning or proposing a comprehensive catch up, rather to wipe that slate clean but with an eye to sharing some of the bigger pieces of podcast & tracks news now we are back in the music newsletter driving seat. Plus, to keep the momentum going, we are sticking to a simple & straight forward new volume series, which we are calling "Podcast Picks & Tracks In The Mix" which will gather up some of those momentous music moments of the year as well as the more recent production picks from both our website & those that have been rocking our weekly world.
So let's get to it and start with the most momentous musical masterpiece of 2012 so far and one released just seven days ago, Steve Pitron's "WE Formula 2 Part 1" podcast having completely consumed us, like no other before it, this marking his fifth release of 2012, a year which in many respects we would rather forget. But true to form throughout this tough twelfth 21st century annual, Mr Pitron has come up trumps  in making our bad times good through his magnificent music making and if there was the most phenomenal positive we can draw from our troubled toils, it is exactly this. Plus, in this latest podcast, phenomenal is exactly the word to describe this Pitron production, the terrific twists & turns between full on tech and vocal injections, perhaps challenging the tastes of some of his following faithful, does for us display Steve's dynamic dexterity in all aspects of  track spotting, selecting, moulding & mixing that make him a master of his art in our books. And over 9000 downloads, plus the number one spot  in the Podomatic chart, speak spectacular volumes, while given the indelible impression this podcast has made on us, we naturally devoted a special review feature, "Pole Position Production" which tells you the story of how this colossal compilation has consumed us, one worth reading at http://discomatt.com/web/?p=6033, while we can say no more than we have there apart from, get this stunning Steve set of sounds into your collection by pressing the "WE Formula 2 Part 1" download button at http://stevepitronsessions.podomatic.com, while it enters its eighth day as our "Podcast Of The Week" for a second seven day term in a row.
Now we go into the podcast mix, as we head to the other picks on our website, a more appropriate position in this newsletter for the next marvellous music maker we couldn't think of, as coming second only to Steve Pitron is an accolade we can easily award to a young man that pretty much instantaneously impressed us to the extent that we propelled him as our so called "premier protégé player", a position Zach Burns continues to hold. And with a developing vocation behind the decks that has grown in both stature & size, regular residencies here in London including with club nights Gigolo, PLAY>TIME & Popcorn, he holds down a Saturday slot with The Edge and, on top of that has been part of playing  proceedings at CasaLatina, Matinee, D.J's At Work & The Hoxton Pony. But our brilliant Mr Burns has also played over on the continent, representing Gigolo in Germany & starring for Paris club Scream, all this hinting to even greater gigs to come as we close in on 2013. However it's his podcast productions we hone in on here, Zach as adept in compiling a compilation as selecting sounds for a set, his series of "House Sessions" podcasts the prolific proof of this particular pudding, while like many of his contemporary D.J. compatriots, he also releases recordings of his live sets which are also testament to this terrific man's talents. So, having made our "Podcast of The Week" slot on a few occasions while we have been off newsletter air, it comes easy to catapult his compositions here, a simple click on http://djburns.podomatic.com/ bringing you straight to his latest monthly release, while a visit to http://soundcloud.com/djzachburns taps you into those live recordings, his last PLAY>TIME set one not to be missed.
Keeping to the "in the mix" philosophy of this new newsletter series, we head out internationally now but not that far, landing on Belgium and an impressive individual for whom 2012 could not have been more polar than ours, the year one that Elof de Neve will remember for a long time to come, as his D.J'ing career has gone stratospheric. From the solid base of one of his home country's biggest club brands, Red & Blue, Elof has spring boarded across Europe throughout 2012, Matinee appearances in Amsterdam, Barcelona & Paris adding to guest slots at Milan's The Farm, Super Heroes in Cologne & Propaganda in Berlin to mention a few, while he was in the thick of the ES Collection "Get It One" world tour, played at pride events including Antwerp, Lisbon & Sitges,  all this while cementing that base back home in Belgium. And it is back home where Elof will be next weekend when Red & Blue mark their 15th anniversary, we crossing fingers that he will lay down a new podcast to mark the occasion, no doubt filled with all the uplifting & euphoric vocal house that benchmarks the beats in his bag and score the sounds selections in his sets, these sounds often comparing him to our first newsletter inclusion, this comparison quantified in the quality of Mr de Neve's compilations, the latest of which was devoted to club brand Propaganda and is tanked with terrific tracks, while there are plenty more to pleasure your play button by heading to http://soundcloud.com/elofdeneve where the wonderful musical mixing world of this genial gent from Gent is your oyster.
Right, time for a track mention, although with so many towering tunes to choose from in the last few months we head for a heavenly highlight from Spanish star of the international stage that will quite possibly be our producer of the year, as Taito Tikaro has scored successive sweet spot goals on us throughout 2012, "Lady Luck" the first, "Lift Me Up" another, more recently, indeed as recent as the last few weeks, his interpretations Florence & the Machine's "Spectrum" and as recent as the last three weeks, Albert Neve's "She Loves", while there are plenty of other tremendous track treats in Taito's trunk of tunes. However it is his own production that we pluck out from his prolific pack to focus on here, "My World"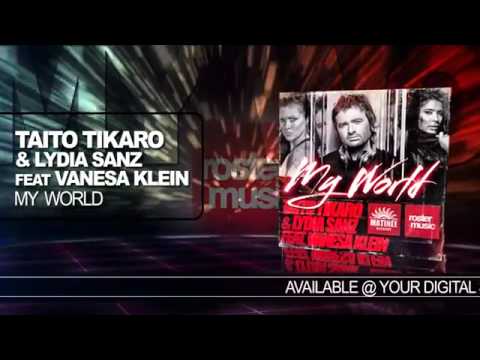 featuring the vocals of Vanessa Klein, the lyrics of the song still erupting our emotions & tumbling those trademark tears some four/five months after first tuning into this towering track on Steve Pitron's "Summer 2012 Part One" podcast and one that has been trading 2012 track of the year top spot with "Take Me Higher" since, Taito's talent for the swooning & zooming sounds to stir our senses peppering all his productions but impressively indented on this incredible incarnation of his. Will it make it to the treasured top slot?, well it has stiff competition not least from another which we will be including  a little later, along with that Rony Seilkaly stunner we have already mentioned, but Mr Tikaro has every chance of lifting not one, but two DM trophies this year.
Back to podcast productions, back to London and back to a website inclusion that has, like all the former three in this newsletter, scooped our "podcast of the week", but not just that, achieving the as yet unprecedented accolade of staying at our effective number one slot for three weeks in a row. And this was not only richly deserved by the quality of the production but the resplendent return to music making by one Mikey D, his podcast production absence of over fourteen months, "Heavy Baby" somehow sending this scene favourite star into semi retirement, although with a demanding day job taking up most if not all of his spare time, the previous regular resident inclusions at Beyond become nothing short of barren, while the heavier direction of his music marked just the occasional appearance for sister brand Later. Yet while, if we are honest, the former Dower compilation delivery failed to float our boat anywhere near as much as "Lose Control" did, in "House Music All Night Long", Mikey has struck gold, neatly bridging the gap between his two other podcasts, a delightful dollop of classics remixed balancing tech & vocal infusions, while floor filler favourites "Let The Sunshine In" & "Naturally" are heavenly highlights. Plus with returns to gigs behind the decks of Beyond, Later & PLAY>TIME, we felt his inclusion here, on top of devoting a special feature to him, "Delectable Dower Delivery" a worthy read at http://discomatt.com/web/?p=6000 , very much deserved, as is this marvellous mix into your collection by pointing yourselves at his podcast page, http://mikeyd.podomatic.com or selecting his soundcloud site at http://souncloud.com/mikedower and, like the compilation title, play Mikey's house music all night long.
Jumping back internationally we only have to take a short trip across the channel to the French capital to find a D.J/Producer that, while he resides in Paris, is quite often jet setting around the globe to star in all sorts of club events & happenings, destinations Leomeo Carandang has touched extending to all five continents, just these last handful of weeks he back not too far from his birthplace of the Philippines, only yesterday playing at Singapore club Taboo, while a vacation in Vietnam has been a much needed & welcome break from what is always a hectic schedule in the life of Leomeo. Indeed, of the fifty two weekends in a year, he is away from home for a good 80 % of those, his gig tours & travels as close as Marseille & St Tropez to as far as Montreal & Sydney, the latter marked with one of his most recent mixes from his short tour there which including a gig at the city's Extra Dirty club and is the one we currently feature on our website. However, the Leomeo production story extends much further than that, a sizeable chunk of his time during the week being spent in the recording studio, his most prominent production since the superb track "The Sound Of C", one which was remixed by a number of others including Superchumbo, is "Do U Feel It", while a simultaneous production "Give Me Luv" is nipping at the former's heels, these two releases on top of what is probably our favourite of his tracks, that being "The Bomb" which within a very short space of time has been remixed no less than six times. But with over 70 podcasts & tracks to choose from, Leoemo literally spoils you at his soundcloud site, well worth a visit by clicking on http://soundcloud.com/djleomeo/.
Now it's time to mop up the rest of our website podcast picks, Brent Nicholls having turned to twitter to market his mixes, a visit to http://djbrentnicholls.com/web/2012/11/19/follow-me-on-twitter-download-exclusive-podcasts/ telling you more, while The Oli takes us back to 2004 for his "A Moment Of Orange History" podcast which proves a superbly sentimental step back in time, so worth grabbing at http://theoli.podomatic.com/entry/2012-11-18T15_03_13-08_00 so as to sink into what is an exceptional example of Mr Bell's brilliant beats. Then we come to what we call our "movers & shakers", those latest podcast productions that have pricked up our ears, London based Tim Jones doing just that with his intriguingly titled "D.J'ing For Dummies" compilation, he summarising it as "…an hour of house music tracks from my box…", a click on http://riseandshine.podomatic.com/entry/2012-11-22T07_23_03-08_00 proving that he has, as he stated on his podcast page, mixed for your pleasure, while our other mover & shaker from the capital this week is Jamie Hammond & his spontaneous set piece experiment which came out of a sleepless night, that finding resonance with us as we too have been suffering from sleep shortage and this affinity made us listen to & be impressed by his effort at http://d-jamie.podomatic.com/entry/2012-11-21T22_11_29-08_00. Internationally we have two "movers & shakers" too, the first one we have been wanting to include for a long time, Ludoladiva posting on our Facebook each & every time he makes a mix, his upcoming gigs for Matinee warranting our promotion, Ludo inviting you to join his session by going to http://facebook.com/events/450106361703958/ while the actual podcast promo is up at http://soundcloud.com/ludoladiva/ludoladiva-matinee-promo-part1-december-2012. And last, but by no means least, is Greek guy GSP, another who regularly shares his productions through our social networking connections, his relatively new "Energy" series very much on our favourites list, he having been one of our "movers & shakers" for a rolling few weeks, his latest "Vol 3" a surefire fabulous addition to your collection by hitting on http://djgsp.podomatic.com/entry/2012-11-20T10_23_06-08_00.
So with our podcast picks done for this time, it's down to that other track mention we hinted to earlier to finish off this first volume in our own new series of music newsletters and fulfils our promise to include our "track of the week" which, in one of the most momentous musical weeks we have endured & enjoyed, could have gone to any one of a dozen or so choices. But while many trademark tears & emotional eruptions came from all the tracks in our selection pool, it was "Beautiful Mind" which spilled more sentiment than any other, actually stopping us in our working tracks when we first heard it on Tuesday. Indeed, with a compelling connection to our "podcast of the week" choice in that Steve Pitron's "WE Formula 2 Part 1" production was the introductory source, after sinking into this terrifically moving track masterpiece, we sought out the exact version from Mr Pitron's podcast, first falling on the Chucky, Ortzy & Nico Hamuy remix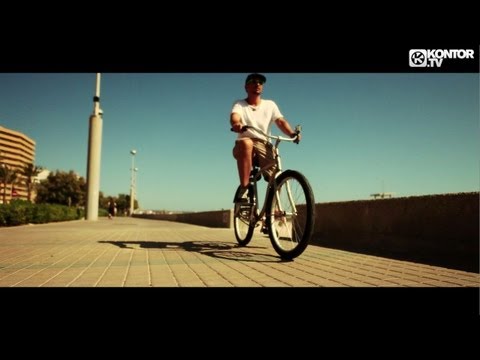 which while not the version we were hunting for, sourced the official video which began the equally moving story of this marvellous few minutes of music, the filming of the artist, Keemo, on his bike the first emotional erupter, the Catalonian film location connection anther catalyst the lyrics, as they played out on the video, completing the tear tumbling picture. Then came the story of why Steve included the track on his podcast, which gave it even more providence to make it to our "track of the week" pick, it having also made it into both his & Max Sanna's sets during their ClubNation back-to-back performance at Lo-Profile last night, all meaning that, like our other track focus here, "My World", "Beautiful Lie" looks destined for year-end greatness, while with a host of remixes out there, plus that illusive inclusion on the Pitron podcast still to come our way (hang on a second, here it is)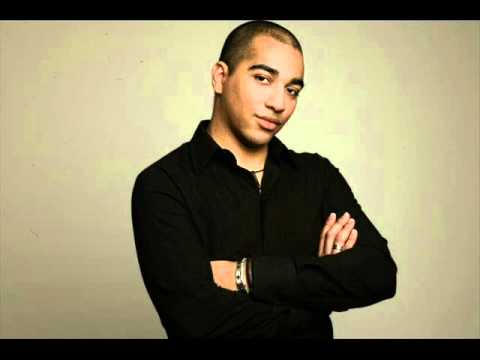 watch this space for a special feature on this & a handful of others that will be vying for that top track of 2012 trophy spot.
Well that's just about it for our first music newsletter in months, but we promise it won't be even weeks before the second volume in this new series, the emphasis switching from podcasts to tracks and to those producers on our website, the likes of which are Danny Verde, Ivan Gomez, Guy Scheiman, Javier Medina and, naturally, Taito Tikaro, while a couple of podcast "movers & shakers" will get a look in too. However with all that to come, in the meantime we hope you connect with our above choices, all which, for us, go to prove that "Music Is The Answer" (DISCO MATT)
Regardless of  the topsy turvy times & the rollercoaster ride twists & turns that have become part & parcel of our lives lately,  being charmed by a creative compilation, passionate about a prolific podcast & titillated by a terrific tune means that music always seems to be the answer. And in finding that answer to our problems, Disco Matt is once again ready to extend his enthusiasm for the art of music making & music makers with the return of his regular features, focuses & newsletters, this report hinting towards a mass of activity to come.
There was a time not too far into the distant past  when not one Saturday would go by without a music feature or focus of some sort making it to our former  BlogSpot page or subsequent website section, although we would be the first to admit that our attention has been somewhat diverted by non Disco Matt duties & devotions recently, while we are somewhat shocked just how derelict & devoid have been our dedications to D.J,'s & producers that were once a weekly norm. Indeed, having looked back through our archives, we cannot quite believe it was September since we posted our last music newsletter, while to be fair to our activity, we did share a string of track selections that made for our top 40 of 2011 in the last forty days of the year, following that with our most comprehensive & three part review of "The Podcasts", "The Sets" & "The Tracks" that made 2011 our best music year yet.
However, having hardly given that claim justice by our infrequent features & focuses, we are determined that March will signal an about turn on our tardy coverage of the single most significant passion in our lives, music making & music makers. So, from next weekend, Saturday & Sunday will signal the two days that Disco Matt will devote to D.J.'s, to producers, to compilations & to tracks, mixing up his activity between special features, specific focuses & the much loved newsletters that have all been noticeably absent. Starting with a focus on impressive Israeli Guy Scheiman, other D.J.'s/producers that will be reaping our focus attention in March will include Zach Burns, Elof de Neve, & Paul Moreno, while we will be re-starting the special focus features on music makers that have influenced our lives both past & present, so having covered Steve Pitron, Leomeo & Danny Verde already, we will be moving onto Javier Medina, Brent Nicholls, & The Oli during March, with many more to follow in the coming months.
But our music coverage reconstruction story doesn't stop there as it is the podcasts & the tracks that will also be at the forefront of our attention, we both catching up on the months we have missed as well as restoring some sense of stability to our newsletters.  So, in order to achieve this & maintain our coverage, we have decided that, throughout the remainder of 2012, we will be running two distinct music newsletter series' in a sequence of volumes, the first entitled "Premier & Protégé Player Productions" and devoted to those handful of music makers both in London & internationally that have attained this privileged position within our extensive player & production list, while the second series, simply called "Allsorts In The Mix", will cover the rest, planned subject matter's in forthcoming weeks including Potential Protégé's, Lofty Londoner's, Exemplary European's & Superb Spaniard's, the aim being to encompass a list of scene stars & indelible music making  influences that, both at home & abroad, extend well into treble figures.
Add to that the return of our music features devoted to specific events, such as Delice Dream, Gay Pride & Circuit Festival, along with particular parties, club brands & production houses and it is clear we have our work cut out. However, with music having been the answer to the rollercoaster rides we have found ourselves on of late, we feel it is high time we paid our dues to those protagonists that have helped us through these tough times and in so doing, paying homage to a medium that means the world to us and without it, would mean a very different world indeed. (DISCO MATT)  

From prolific to protégé players, 2011 has proven an interesting podcast production playground, some new faces making it big, while a flood of familiar ones captivated us with their compilations. But the choices have been made & from a listing that reads like who's who, we have chopped our champions down to just ten. But who & what made it into our Podcast chart of the year?
There is no doubting the prolific nature of podcast production in 2011, the plethora of music newsletters we produced, just a small indication of how busy some of the players that have made it into our chart this year have been. Then when we look down our exceptional eight producers that make up the tremendous ten podcasts come compilations , we see a handful of notable names that popped up in our chart last year, while 2011 has also very much been about us promoting our protégé players, whether they be based here in London, or across further reaches of the globe. So while this second part of our 2011 music review is very much about the podcasts, it is also about the producers, whether prolific in their production or simply part of the protégé player list that we hold so dear. But like the tracks review before it, this podcast reflection of 2011 saw us whittle a list of over thirty compilations to just ten, each one getting their own special mention in a music newsletter style format with those all important purchase point, podcast page or soundcloud site link, we taking a brief moment to encourage you to support each & every D.J./Producer & the tracks they use for promotional purposes or otherwise, by buying through legitimate channels such as Beatport & iTunes.
So let's get straight to it and to the first of our exceptional eight whose year was quite stand-out compared to the last, not least as he landed a major contract with one of the biggest clubbing brands on the globe, Javier Medina securing his place with Matinee Group, this step change in his career seeing him start the year playing in front of capacity crowds in New York, while he was an intrinsic feature in the massive Circuit Festival in his home city of Barcelona, a 12 day event that took place in August. Add to that trips right across Europe for the brand, as well as projects away from matinee, including a guest appearance right here in London for Lovechild's "Birthday" bash and 2011 has seen our brilliant Barca boy do plenty of travelling, while also continuing his residencies at home, including that for Dboy.
So, it comes as no surprise that his studio work has been playing second fiddle to his live performances, although Javier has been no slouch this year, amassing no less than 6 compilations along with three tracks, one with our Parisian pal Leomeo (more on that shortly), while his remix of Pagano's "Perfect World" was among our favourites of 2011. However it's podcasts we are talking here and Javier's "Happy Tech House" release in May is the one that sees him slot into number 10 spot in our compilation chart, this "Spring" release certainly having that in its sound steps, we pretty much spinning around our study when we first listened to it, Mr Medina mixing in a string of styles that includes tech, progressive & tribal (his true love), while we are even blessed with a sprinkle of vocals, hence why we love it so much and one we are sure you will love to when you go to direct link http://soundcloud.com/javier-medina/happytechhouse2011, while volume 2, released last month is also worth a look.
So we are motoring and to our significant seventh who slots in at number 9 in our compilation chart, although for personal reasons we wanted to pop him in a little higher, but given the competition ahead of him it was difficult. Yet, having added him to our protégé players list (Javier is on there too) following our first meet on New Year's Day here in London, our impressive Israeli, Guy Scheiman, has been a big part of our year, joining us in Barcelona for Delice Dream, was here in London for Hustlaball & close to our bedside when we were landed in hospital and hardly a week goes by when we don't speak on the phone or Skype. However, Guy's year musically has been pretty good too, the two London trips huge highlights, while back home he has re-established residencies to add to those he already has and has played for big brand FFF group too, while he was also part of Tel Aviv's gay pride event and continues to be scouted by promoters far & wide.
But it is Mr Scheiman in the studio where we find a flurry of activity, his Soundcloud site packed with productions, whether it be track or podcast releases, meaning we would need a whole post to go through the 30 or so releases he has commissioned in 2011. But Guy made a tricky task of choosing which one to lay our Y.E. chart hat on a great deal easier when he gifted us a pulsating podcast back in October, marking the capitals' clubbing circuit brand Lovechild landing a new home at Pulse, this mix edging out his Hustlaball devotion, as well as what is also an accomplished compilation, his "Dreams From Ibiza" podcast, which was inspired by his trip to the white isle in July. And, while we could have easily chosen our collaborative mix, "From Tel Aviv To London"  as our Scheiman star here, it is the Lovechild mix that gets our vote and one you should add to your collection by going to direct link http://soundcloud.com/guyscheiman/guy-scheiman-october-2011-1 while a trip through the various sections of his Soundcloud site http://soundcloud.com/guyscheiman is also a must.
To our superb sixth now and superb is a phrase that truly befits this tremendous talent, a chap that has played across the capitals clubbing circuit for a hefty handful of years, cutting a significant stride for brands including Later, A:M, Orange &, most recently Onyx, his ties to the Orange Group meaning that hardly a weekend goes by without The Oli featuring somewhere in their schedule. But it doesn't stop there, as he is called upon for specialist parties too, whether they be of the Fire or Area kind, his showing for Orange at the recent Saturday night spectacular at the Brixton Electric, one of the standout sets among a large list of others we have been privileged to witness. But perhaps our most memorable moments in Oli's musical hands have been at Beyond, he occasionally being called upon to play in the main room (he is definitely main room quality), while he personally prefers in vibe in the terrace room, a smaller space where the atmosphere is a little more edgy and allows Oli to experiment a little, mixing up firm favourites with other bootlegs & remixes that give his sets added dimension.
And it is one of those sets to which we dedicate position 8 in our compilation chart, Oli's podcast pressing from his performance in that Terrace room at Beyond in June, a two hour recording that does pretty much what we said just now, this music mixing maestro serving up a superb selection of samples, not least "Cross The Line", "Esta Loca" & "Yalta Groove", all having other tracks intertwined to give them a fresh appeal, while it also includes some of our top tracks of 2011, "Pressure", "Enjoy The Ride" & "You Will Remember" , no's 8, 6 & 2 respectively in our chart. Plus, as it's a full two hours and has been lifted from Oli's live set, you can virtually immerse yourselves in the whole Beyond experience, it very much reminding us of that actual day when we were savouring this very set standing close to Oli & the decks that were dishing out this dream of a dance session. So, to grab your piece of Oli at Beyond, head straight for http://theoli.podomatic.com/entry/2011-06-25T07_55_42-07_00 and sink into the sounds of our superb sixth.
Now we focus on our fabulous fifth, this Italian Stallion having had a stampede of a year globetrotting to all corners of the world, while also cutting a significant stride here in the capital, not least with his own club brand Deviate, which joined forces with awesome afterhours Beyond on a handful of occasions. However, breaking into the US market has probably been Pagano's single most dynamic development, building on the successes he created during 2010, last year saw him play out in front of huge audiences in New York alone, a focus on the fab Francesco in the US's biggest club circuit rag, Noise Magazine, an exceptional example of what sort of an impact he has made stateside. But back in Europe, we will never forget the reception he received at Delice Dream in May when a towering two hour set was culminated by the captivating crowd literally bowing at his feet & demanding more for this magnificent music maker. But whether it was the Ski Week, the Circuit Festival or Trade's 21st birthday, our Italian Stallion was rarely out of the scene spotlight both at home & abroad, while his roots in London have seen him play out for brands including Orange & Onyx, the latter a vehicle he used to launch his new compilation back in November and marked a series of specially extended live sets that saw the place packed to the rafters each & every time.
So, given the magnitude of the first, which was released just over a year ago, with "Digital Generation Vol 2" we have number 7 in our chart, like the first, packed with Pagano productions, not least his wonderful re-work of The Freemasons' "Watchin", along with remixes of Eva's "Not My Daddy", Ralph Rosario's "Fantasia" & Bjork's "Big Time Sensuality. But moreover, he included some of his own productions which others have remixed (an accolade indeed) including his latin cum techno track "Hispanicity", the magnificent "Mr Magic" & "Need" a track specially commissioned for this colossal compilation which is sure to follow in the footsteps of the former which topped Beatport's charts & was even lusted on the main dance page of iTunes (need we say more). Plus, while we have included Pagano's 2nd prolific compilation production in our "Podcast" review, we entirely acknowledge that is is a compilation that represents a top class producer at work, meaning this is no simple download, rather a for sale copy composition which you can  grab/purchase either  in mixed or unmixed versions (or both) from Beatport at direct link http://www.beatport.com/release/digital-generation-volume-2-mixed-and-unmixed/740829,  a sneak preview (do you really need it) available at http://soundcloud.com/pagano/digital_generation_vol_2_sampler_preview, while Pagano has started this year with the release of a rare "podcast" devoted to his club brand Deviate, that on top of a Trade "compilation" that is on its way too, the man sure to make it into our 2012 chart as our outstanding professional producer of the year, as he does here.
Onward now and to our fantastic fourth and a new entrant in 2011 on our protégé player list, Celso (aka Junior) Moura turning his talents to the decks with quite remarkable results for one so fresh to the game. Plus, given the stiff competition within the capitals clubbing circuit, which all too often for burgeoning D.J.'s is pretty much a closed shop, Celso not only got a bite at the big club cherry in the form of two spectacular showings for home-grown brand Casa Latina, his prolific performance in the main room at the "Super Carwash" event a sign things to come, he also stamped his sounds on showings for Barcode on London Pride Saturday,  along with a huge handful of plays for Profile & Lo-Profile that have set Celso on the road to sure-fire success. But he finds himself benefitting from a terrific tutor who will feature higher in this chart, a mentor who's playing pedigree along with podcast production has steered Celso superbly and while some would argue that Mr Moura's style is similar to his master's, the injection of Brazilian beats & other tougher tunes does stamp Celso's own signature on his set showings.
So given his protégé player positioning, we simply had to include him in our podcast review of 2011, his compilation created for Casa Latina's "Super Car Wash" seeing him land position 6 in our chart, which Celso explained at the time of its release "…it includes some of my favourite tracks of the moment and takes influences from the great music coming out of Brazil & London…" the mix pitched perfectly blending those Brazilian come tribal beats with more upfront house to create a podcast worthy of its position in our chart. However, what is equally appealing to us in making this choice, is Celso's inclusion of a handful of what we call "crowd pleasing plays", not least a rapturous remix of the Eurythmics classic "Sweet Dreams", making this a seventy minute mix to marvel at and one you can still grab for your collection by going to http://djjuniorspodcast.podomatic.com/. And in terms of D.J.'ing projects to come, while Celso (like many of us) balances a very busy daytime job with his love for his acquired art, showings for Profile over the NY weekend& just last Saturday seem to have secured his position as one of their favoured residents, while we predict him going places in 2012 and, as one of our few protégé players, we will be supporting him every step of the way.
So we are half way in our podcast chart, reaching our tremendous third and yet another protégé player of ours, although this individual has experience in the D.J./Production game spanning close on 20 years, being a truly international & globetrotting guy who seems to simply go from strength to strength, 2011 proving one of his busiest years yet, hardly a weekend passing by without Leomeo playing somewhere in the world. If we were to list the clubs & the countries he has touched during the year, we would need to devote a whole post to his performances, while with each & every music newsletter we issue, our Leo Leo never fails to miss out being mentioned. Having spent a few days with our Parisian pal in his home city in February, due to his exhaustive schedule, the one thing we haven't benefitted from in 2011, is seeing him play live, although we are hoping to make amends this year. That said, there were plenty of opportunities before us last, Leomeo playing out right across Europe and even landed here in London, taking up a guest slot for social soiree splendour Room Service, while Canada The USA, Asia & South America were a feature of his considerable clubbing event calendar.
But, despite his hectic schedule, Leomeo never fails to dip into the recording studio, an equally impressive array of compilations marking his movements around the globe, we struggling to keep track of his productions. However, a glance at his Soundcloud site gives us some measure of comfort in our quest, as he has neatly arranged his productions into sections, although when deciding to chart him here, our decision on what to pick as his compilation of the year was already made. And in his "La Leche" mix, marking his superb showing for Matinee when it travelled to Paris over the Easter weekend, is a standout selection of sounds, very much mirroring his prolific performance, the emphasis here very much more on upfront house rather than the tribal intentions that are the natural roots of Leomeo's style, one which in 2011 has seen him step firmly out of that shadow & mix in a whole load of genres in his performances & productions. So, while we have a catalogue of creative choices, it is his "La Leche" compilation at http://soundcloud.com/djleomeo/la-leche-the-mix-by-dj-leomeo which takes position 5 in our podcast chart.
Now we said this 2011 podcast review was as much about our protégé players as anything else and we arrive at our significant second in the form of the incredible Zach Burns who, had it not been for the one person above him, would have topped our chart, not least for the marches he has made during 2011, securing him as our premier protégé player of the year. From humble beginnings & showings for Heaven & Room Service, Zach has established himself as the star turn of social soiree splendour Gigolo, having been in the thick of the action since the launch back in May (more on that in a mo), while both Profile & Lo-Profile are his regular playing grounds, "Society" & "Playtime" forming part of his monthly roster, while a residency at the Edge, appearances at The Hoxton Pony & toe dips into Fire & Protocol for "Casa Latina" & "Le-Boy" also featured in his year. But it is to Lo-Profile that we draw our most memorable Zach moments, Gigolo aside, Mr Burns stepping in for an absent Mikey D & following on from Steve Pitron back in October that was very much a set & a night to remember. And, having tracked his progress, that along with his terrific talent for tantalising us with a tune, "Stupididsco 2011" became a bit of a Burns/DM anthem last year, it is no surprise to us that he has attained that premier protégé player position accolade.
So, choosing a podcast from his fifteen productions in 2011 was a decision that we mulled over for quite some time, as his monthly "House Sessions" are equally attractive in their making, Zach changing his style to suit the time of year, as well as reflecting on some of the set showings he has made across the capital & beyond. And that style is very much upfront & disco, intermixed with more tech yet melodic music masterpieces, we very close to choosing his "House Sessions 2011 (Top 12)" as our choice pick, one which takes a track from each of the 12 monthly compilation releases to create a Burns bonanza which, from the moment we played it, we couldn't put it down, one which appears on his Soundcloud site at http://soundcloud.com/djzachburns/dj-zach-burns-house-sessions. However, given how much he moved us with his stunning set at Gigolo's launch, we had to place his devoted podcast, "Gigolo Promo (Disco Sessions)" into position 4 in our compilation chart of the year, a sixty minute marvel that screams disco & Zach in the groove, so one definitely for your collection by going to http://djburns.podomatic.com/entry/2011-05-11T12_00_38-07_00, while there is a full 2 hour version out too.
From our exceptional eighth we reach our phenomenal first, that word beginning with P not used lightly, while the letter P is very much relevant as (you have probably guessed already!) it is Steve Pitron that tops our compilation chart of 2011, not only that, but taking the first three places in our podcast positions, such has been the magnitude & magnificence of his mixes. But before we run down each of the three, we want to give a mention to a fourth and one we overlooked in 2010 but really caught our imagination at the time & since, as his WE Party podcast gets a posthumous mention and one that should have ranked highly then, although somehow missed the boat. And talking of boats, while 2011 was absolutely crammed with magical memories, scores of scintillating sets & outstanding outings in the hands of Mr Pitron, with the possible exception of Gay Pride at Barcode, one of our fondest outing days with the man & a compelling collection of clubbing faces, was on the Later Boat party in the summer, one of many huge 2011 highs, while he, more than many others in our lives, was right there during our lows, not least when we were landed in hospital in June.
So Steve has definitely been a huge part of our 2011, as have been the three podcasts he produced, each one truly towering in their own right, meaning choosing positions 3 to 1 wasn't easy, not least that, between them, they account for a massive 26 out of our top forty tracks of the year, each one also part of our daily playlists as we spin around London's roads. But a decision had to be made and in at number 3 is his "Afterhours 2011" mix, one which, for us, marked his podcasts attaining a new level of excellence and packed with brilliant beats from minute one to minute one hundred & one, standout tracks definitely "Live Your Dreams", "Bitch Lady", "Catch", "Stupidisco 2011", "Music In My Soul" & "Twist In My Sobriety", while others helped the compilation contribute an unbeatable 11 tunes to our 2011 track chart, so a worthy number 3 & one that is surely in your collection, although if not, a visit to either http://soundcloud.com/stevepitron/steve-pitron-afterhours-march or http://stevepitronsessions.podomatic.com/entry/2011-02-24T02_53_58-08_00 should seal the deal.
Then we come to position number 2 in our chart and this was a close call, not least as this compilation includes some of our favourite tracks of 2011, two that continue to erupt emotional tears whenever we hear them, while the short & sweet nature of "Summer Vol.1" compared to "Afterhours" is also very appealing. So, you will have gathered this is Mr Pitron's 2nd release of 2011 and like the first, contributes a fair few tracks to our Y.E. chart, "Starry Eyed", "Offshore", "One Look", "Pressure", "Fuck the Disco", "Stupiddisco" (again), our most emotive track of the year, "Waiting For You" and "You Will Remember" which attained number 2 spot, quite appropriate given this podcast's position. But, with another five terrific tracks apart from these, the podcast ticks all the right boxes & one we still haven't been able to put down and while we never thought that "Afterhours" could be bettered, Steve certainly pulled a real gem out of the bag, perhaps representative of the purple patch he found himself within at the time of its release in early May, all meaning that it richly deserves it's 2nd place in our compilation chart and should be in your collection by going to Steve's Souncloud site at http://soundcloud.com/stevepitron/summer-2011-v1 or Mr Pitron's Podomatic page at http://stevepitronsessions.podomatic.com/entry/2011-05-28T12_01_35-07_00.
Well we have made it to our number 1 podcast of the year in our compilation chart of 2011 and Steve scoops the prize with what we hailed upon its release as his most accomplished piece of production work to date, a simply scintillating string of towering tunes that show off Steve's skills for mixing in different genres to create a dynamic dance journey of a podcast. Kicking off with our track number 1 of 2011, "So Much Love", it continues on that huge high note with another 21 terrific tracks, not least "Enjoy The Ride", "Turn It Up", "Nimbus", "Lift Me Up", "You've Got The Love", "Diamonds In The Sky" & "Stronger", all that made our top forty track chart, yet with so many others to savour, some more on the progressive & tech side of Mr Pitron's playlists, like the brilliant "Sunken Bells Of Ibiza", "Play This Song" & "Dancing In The Dark", this scintillating selection of styles in the form of his "Summer Vol. 2" release,  does very much take you on that dance journey we mentioned and, like Vol. 1, is one we simply cannot put down. Now some may argue that is not pure Pitron, while we would say it displays his deck spinning dexterity and why he is still at the top of his game, headlining clubbing events & main rooms now as he did when he first stormed the scene. So if you haven't yet grabbed this significant slice of Pitron perfection, then head straight to http://soundcloud.com/stevepitron/summer-2011-v2, &/or http://stevepitronsessions.podomatic.com/entry/2011-06-21T04_46_56-07_00 and see why it made it to our number 1.
Well that's just about it for our compilation chart of 2011, well almost, as we couldn't let the moment pass without a quick mention for our own podcasts, four of which were produced in 2011, although we were hoping it would have been more. Following the creation of our "Dance-tastic" series, the first release blended twenty of our top tunes of 2010, this being followed by our "Spring Bloomers" collection in what was trumpeted at the time as being "…the most anticipated marriage of musical minds since Benny & Bjorn, Lennon & McCartney…"  and one where we chose the tunes & he blended them. And it worked extremely well, the next in the series "Summer Scorchers" going down a storm, even if one track ended up the root cause of our fall from grace break-up, the other protagonist possibly being our collaboration with another, creating our fourth compilation of 2011, "From Tel Aviv To London" (still available at http://soundcloud.com/guyscheiman/from-tel-aviv-to-london-disco), although plans to continue or "Dance-tastic series with our original playing partner hit the rocks, meaning both "Autumn Anthems" & "Winter Warmers" were scrapped. So, while all four of these podcast's are right up there with the other ten in our compilation chart, given the circumstances, it didn't feel right to  rank any of them. However, we look forward to a 2012, which we have hailed as "A Year Of Reconciliation", that marks our "Dance-tastic" series of selections with our original collaborator back in business.
Now that really is it for part two of our Music Is The Answer Special, rounding off what truly proved, musically anyway, as "The Best Year Yet". (DISCO MATT)
Having been pretty all encompassing with our last few newsletters, we thought it time to divert back to our original feature format & focus on just a handful of what we have called our "Protégé Producers & Players", a select few that are either internationally based stars that we have seen develop & progress, or fresh faced talents based here in London that we see as the new & rising stars of the scene. Now some of the inclusions will be recognised as talents as close to or at the top of their game, while others are still in that development stage, but what they all have in common is the ability to thrill us with their raw talent, along with a passion for their art. And yes, we can proudly proclaim that they are all, without question, firm friends too, we being privileged to know each & every one of them, hence why we are so proud to promote their achievements & aspirations here.
And we couldn't think of a better choice to start this extended & special music feature off than Danny Verde, this magnificent Milano having had a truly yardstick year to add to the meteoric rise to the upper echelons of international D.J.'ing circuit that have made him such a draw by so many clubs & their promoters. Indeed, 2011 has seen Danny continue to forge a prolific path of performances across the globe, whether it be mixing in Mexico, spinning in Spain, or impressing in Italy, an army of adoring Latino's not the only audiences that well & truly delight in his dextrous deliveries. The year has seen appearances for Delice Dream, those Mexican tours, trips across Europe including right here in London, regular slots at home for massive club Muccassassina, even up as far as Finland, or down to Deutschland, hardly any part of the continent untouched by his tremendous talent, while a return to The States is on the cards for next year to follow the trip this, Australia & Africa sure to come too. And such is Mr Verde's demand, that hardly a week goes by when he is jetting off somewhere, either near to his native Milan or to distant borders. That said, there is no denying that the firm foundation behind Danny's substantial successes across the globe is in his studio productions, a quick glance at some of his tracks speaking volumes, "Pushin To The Top", "Let Me See Your Underwear" & "Express Yourself" three that spring to mind, while a whole raft of remixes litter his discography, for us, his re-work of the Pagano & Stewart Who creation "Trapped" right up there.
However this year, the hallowed turf that is his Holab studio has seen the Verde remixing gear definitely hit top, first kicking off with a further re-work of "Express Yourself", although when we realised that the "Starry Eyed" mix that Steve Pitron was treating us to in Beyond was Danny's production, we were nothing short of speechless in just how emotionally euphoric it made us feel & how brilliant it is. But, when we enjoyed our third liaison of the year with him in Rome, we were privy to a new project involving Kelly Rowland, the result being his remix of her hit "Motivation", although nothing could have prepared us for the news of an yet another official production, this time for Lady Gaga, one which has catapulted his name to the top of the biggest music download sites in the world, not least the US Billboard chart. And whilst we have particular affection for "Starry Eyed", there is no denying that Danny's version of Lady Gaga's "You & I" is sure to attain him un-paralleled notoriety compared to the former  and one which has already seen Danny plastered across the musical press both at home & abroad. And when you take a listen to the track you will understand just why, as this is undoutably one of his most accomplished productions to date (possibly his most), it blowing our mind & leaving us breathless when we heard it play in a club last Friday, so one you should definitely seek out (along with the other three of course) by selecting his soundcloud site at http://soundcloud.com/holabstudio/. Moreover, as we did today, go get Danny's "You & I" mix  from iTunes, stick it on your smart phone, MP3 player or iPod, and we can pretty much guarantee that, like us, you will become hooked to this heavenly house hit.
To our second inclusion and very much a protégé of ours if ever there was one, the weight of our support being thrown behind Barcelona boy Javier Medina from the minute we saw his name emerge about eighteen months ago, although this belies his extensive experience in the D.J.'ing & production game which spans for many years. The son of a D.J., it was always going to be in Javier's blood, although a pursuit of design would be his first career path, the creative skills that saw him take this direction soon translating into producing music, not least from inspirers such as Danny Teneglia & Herbie Hancock. So, it was no surprise that his insatiable desire to cut a considerable stride in among his music making peers saw Mr Medina shed his design coat & throw the full weight of his devotions into D.J.'ing & producing, his Barcelona base soon sprouting residencies at clubs like Dboy & Devotion, while European gigs would also soon follow in Germany, Italy & France, Australia also proving a prolific playing ground for him, ties still remaining from his short relocation down under. But cracking the international nut was a tough one, openings here in London for brands Lovechild & As One helping in that process, although it would be his homeland Spain & one of its biggest clubbing brands that would be the breakthrough Javier was looking for.
The name Matinee is synonymous with Spain & with clubbing although it would be fair to say that at first glance, Mr Medina's definite tribal & tech style of sounds didn't much fit this global group's music model, although with the advances competitors SuperMartXe & WE were making in 2010, a fresh injection at Matinee was required. So signing Javier to this Spanish giant was very much that move and one that would mark a massive step change in both his profile as a D.J. on the international stage and a slight shift in his style of sound, the vocal infusions that had been conspicuous by their absence in early productions of his, coming more to the fore within his performances & his podcasts. However, Javier's musical roots do remain in the tribal & tech camps, although he is reported as calling his current direction as "…happy tech house…" explaining it as "…a hypnotising combination of groovy & percussive beats…", a style that seems to have won him favour with Matinee and with audiences both at home & when he tours for the brand. And with his 2011 starting in the best possible way, playing live in New York, destinations including, Montreal, Moscow, Paris & Rome are just four among a long list, while he was an intrinsic part of The Circuit Festival back in Barcelona in August, that on top of a superb showing here in London in July. But it is to New York that we look & find Javier's latest studio release, a podcast plucked from his live performance at the cities District 36 club and one reflective of Mr Medina's music making & mastery, so one for the collection by going to http://soundcloud.com/javier-medina/tracks, not forgetting to pick up his Circuit compilation too.
Now to another Latino although of the Venezuelan persuasion, Eduardo De La Torre a proud product of this South American country, although a large chunk of his life has been spent here in Europe, bouncing between Spain Germany & London, the capital being the place we first met a befriended our fellow Sagittarian and where his D.J'ing career took a huge leap, his exposure to big brand Matinee very much setting a course in his career that would lead him to laying his hat in Berlin. And it is in the German capital where Edu has really come into his own, the more relaxed feel of the city's scene allowing him to flex his creative muscles much better than here in London, the firm foundation of a residency with Berlin's Connection club the platform that allows Mr De La Torre to tour across Europe, Moscow a regular feature of his activity, while Cologne, Hamburg, Vienna &, of course, back to London feature, here being where he has played for clubs & events including A:M, As One, Beyond & Lovechild. That said, Berlin & Germany is his rock, as speaking the language fluently, having studied electronic music production in the city & also being intrinsically involved in the annual Salvation party which took place just last night and was one we were proud to be part of last year, means he feels right at home here, Edu completely in the thick of it all. But his talents behind the decks have also extended to stints on radio shows, his stay in Spain spurting his love for this medium, while beaming the Edu sounds through Radio Ibiza (via Berlin naturally).
But much of his energy also goes into his productions and having formed a recording partnership & studio set up by the name of No-Scene, in the short space of time the duo have been working together, the accomplishments have been substantial, a huge highlight being their nomination to represent Switzerland in the Eurovision song contest, no mean feat when you consider that, despite its reputation, this is one of the biggest & richest music machines in Europe. That aside, a steady stream of track releases mark Edu's production partnership, the latest being "VIP", a pumping progressive, come electronic, tech & tribal combo that has the eastern European style of sound written all over it and has just been released on iTunes, remixes from the likes of Tony Jaguar & Andi Cowl on the cards, while Belgian beatmaster Elof De Neve is also associated with the track adding even more prominence to the production. However, for us, it is when Mr De La Torre creates his solo tracks &/or bootlegs that we see the Edu that we came to love & adore back in the days of his time in London, his re-work of Bonnie Tyler's "Total Eclipse Of The Heart" probably one of our favourites, that underlying connection with Elof De Neve coming through quite strong and a track that we see finding favour across lots of European dancefloors with remix or re-work packages surely on their way. So we need say no more than thoroughly recommending that you select his Soundcloud site at http://soundcloud.com/eduy2k/ where you will find both tracks, while a pop to his podcast page will find full on compilations, the latest from his residency at Connection in his adopted home city.
Right, moving from Berlin to Tel Aviv, one which some may find awkward but it is here where we find impressive Israeli Guy Scheiman, terrific talent both behind the decks & in the recording studio, yet one that only came to our attention this year, well New year's Day to be exact, when he managed a feat few have achieved by playing for rival brands Salvation & Lovechild pretty much back-to-back. Having spent a short time with the man in the capitals clubbing events WE Party & Orange that followed, it became apparent that we would begin to track his playing & production progress, a further five day meet for Delice Dream in Barcelona in April cementing a friendship that has grown in stature & strength since, although we were gutted to miss his showing for Hustlaball here in June when we found ourselves in hospital rather than on the dancefloor. However, that connection we had cemented in Barcelona was manifested in the production of a podcast that was to represent a joint collaboration that, like all good friendships, had is rocky moments, while the central aim of this "From Tel Aviv To London" mix was to promote Guy as a D.J. & producer in the eyes of the European aspiration jewel he is undoubtedly aiming for, that taste of success that he achieved in London still fresh in his mind. So, having chosen tracks between us, but with Guy's input invaluable to its release, the result is a compilation packed with sunshine sounds of the summer, heaps of Scheiman influences included, not least three of his own remix productions and what is fast becoming our track of the moment (more on that in a sec), so well worth checking out at http://soundcloud.com/guyscheiman/from-tel-aviv-to-london-disco/.
But the Scheiman story is one that still sees his roots firmly planted at home in Israel, his daily occupation as a sports physio still very much part of his life, while he continues to hold down residencies for the city's club Cat & Dog, appearances for massive brand FFF now also a feature and whilst many would say he probably still stands in the shadow of Israel's biggest D.J. export, Offer Nissam, for us, Guy's talents far outweigh his peer. So much so, we see him being our third Danny Verde in the making, a collaboration with one of the world's most prolific club scene performance artists, Peyton, on the cards, while that goal of playing in London again is a lot closer than he realises, Guy now an international D.J. resident inclusion in Alex Erfan's Lovechild lot with the likes of Javier Medina, Johan Khoury & Dani Toro, this neatly moving onto what is surely his best compilation to date, his devotion to Lovechild's return to the capitals clubbing circuit at Pulse last Saturday. And in this promo mix we have a podcast that is as close to a live performance at the club that we could want, this 80 minute marvel kicking off with euphoric energy and in so doing, displaying the raw talent of this dextrous D.J., a resplendent remix of the dancefloor classic "Love On My Mind" leading onto hit after hit that finishes with that Danny Verde Lady Gaga triumph "You & I" which Guy has given his own slight re-work treatment. Now this podcast is definitely looking like being included in our top ten of the year or at least a strong contender, so it goes without saying that we recommend you add it to your collection now by going to http://soundcloud.com/guyscheiman/guy-scheiman-october-2011-1/ & while you're at it, check out his sea of sounds via tons tracks & compilations to choose on his Soundcloud site.
Now for that track of the moment mention and one that is on our collaborative mix with Guy, but is one that has also recently found its way into the playlists of plenty of D.J.'s on the capitals clubbing circuit, not least Steve Pitron who treated us to it at Beyond & then Lo-Profile in the last two weekends. Geoff M's "You Better" with the vivacious vocals of Dawn Tallman having been given the magical musical touch up by David Penn, is an absolute corker & has raced up our own 2011 chart, a top 40 that looks tougher to choose than ever before, although this should safely make it in, a link to its brilliant beats in full seven minute glory right here at http://youtube.com/watch?v=wRPk__KizOg.
Right, back to the protégé job in hand and our next two come right here from London, although the first has his roots in Brazil, a country which has come to influence the capitals clubbing circuit in a pretty big way recently, with first The Week making a splash and then home grown brand Casa Latina making its mark and was where one Junior Moura made his club D.J.'ing debut, his main room showing for the superb "Super Car Wash" event back in July a huge highlight. However, the Junior story goes back a little further than that, as his very first appearance behind the decks was for Ku-Bar back in February, one we sadly missed as we were heading off to South Africa at the time, while more recent gigs for both Profile & Lo-Profile, for The Later Boat Party in July, as well as that unforgettable post London Pride play at Barcode Vauxhall are all stand-out stints for an individual whom we tip for further & future success. And his development couldn't be in more capable hands, as he is one half of the relationship with scene superstar Steve Pitron, a better tutor Junior (better known as Celso) couldn't ask for, not least that he has that wealth of talent & experience to draw upon, as well as Steve's connections within the clubbing world & the wider music industry. However, while there is clearly a Pitron palate in Junior's music making, his desire to strike his own style of sound also runs through his performances, that inescapable Brazilian influence coming into play, while he spends as much of the short amount of spare time he has away from his daytime job to search for new sounds in include in his sets, a devotion that is sure to pay dividends.
So given the tutorial direction Junior has received in his relatively short career to date, as well as given his hectic work ethic & schedule, it is remarkable to see that he has already produced three podcasts, two devoted to Casa Latina, so naturally leaning towards Brazilian beats for their make-up, while his first effort back in March also taking this delightful direction. But listening to all three it is clear how Junior's talent is developing and how more accomplished his music choices are becoming, the latest devotion to Casa by far our favourite of his three compilations, as it seems to signal that style of sound step that we deluded to earlier, the influences from his tutor still apparent, but tempered in a way that reveals Junior's composition capabilities. And it is a compilation that includes some colossal choices, not least that Danny Verde remix smash of Lady Gaga's "You & I", among a sea of other vocally infused  tracks, with Brazilian beats as blends, Junior clearly opting for the Latin influence both with the tracks & their composers, quite rightly so for this devotion to all things Casa Latina, so one for the collection by going to http://djjuniorspodcast.podomatic.com/, while you can do no wrong by picking up the other two either. As for Junior's D.J.'ing future, well it certainly looks bright, more Profile & Lo-Profile performances surely in the pipeline, while his Casa residency is also assured which will no doubt lead onto bigger brand inclusions and we will be right there supporting his very step in true protégé style.
Looking to London again for our penultimate inclusion in this special music newsletter, we find Zach Burns, a D.J. talent that sprung onto the scene pretty much from nowhere, but impressed from day one, an inaugural set for Room Service quickly followed by a short stint for Heaven's Popcorn, other brands under his belt including guest appearances for Gravity & A:M, while a recent trip down to Brighton saw him play for the official Circuit Festival pre-party alongside Matinee's new resident Javier Medina. However, it is Profile & Lo-Profile where Zach has really found his D.J.'ing legs, he part of the Profile roving residency team along with the likes of Jamie Head, Brent Nicholls, Rob Sykes & Craig Daniels, Zach perfectly placed among his more experienced peers, yet more than capably holding his own & indeed shining in the spotlight. And he did just that two weekends ago downstairs in Lo-Profile, standing in for an absent Mikey D and following a scintillating set from Steve Pitron with an equally exceptional performance that was, once again, evidence enough for us to include him here, to rate him as one to watch among a sea of hopefuls & also ran D.J.'s of which Mr Burns is definitely not, rather a star turn for future greatness.  With Gigolo boys, the Hart's, taking him under their wing from the off, while the pressure to peform for the very first set of the clubs launch was immense, Zach pulled it off like a seasoned pro, pitching his performance perfectly and was a sparkling set that still lives vividly in our memories, not least as we have labelled one of this year's great tracks "Stupiddisco 2011" as a Zach memory maker whenever & wherever we hear it. But with appearances for Casa Latina and now his inclusion in the resident team for new Friday night kid on the block, Le Boy, Zach is on the precipice of a huge step change in his D.J.'ing vocation which could become a career alongside the photography path he is as leading.
In terms of his podcast production, it is clear Zach is discernibly devoted to his art, as not a month goes by without a Burns bag of beats coming our way and not only does he set aside an immense amount of time & energy into creating the compilations, but he also takes time to post them with thoughtful explanations to their compositions, his October offering a perfect example as he is quite rightly explains that "…some people have stressed in the past that they can't label my podcasts by the month (as he does) when I feature "some" songs that don't fit that month of release (would be an incredible feat if each one did) but I never promote my podcasts as bursting with "fresh new music" month in, month out…" and in fairness we are glad that they don't, as each one displays a skill that very few D.J.'s possess and that is the ability to spot a tune that befits the moment & makes plays to the audience in front of them, Zach having this skill in bountiful bundles. And this definitely translates into his live performances  as well as his monthly podcasts, each one never failing to impress us with their production quality & choice tune picks, this latest instalment getting the feet tapping and the dancing heart racing right from the off, the Burns beats trademark of rhythm & bass as its foundation, but while starting very much in this vein, it soon moves into more upfront beats including a brilliant remix of a favourite of ours, "Upside Down", while one of his inspirers, Nacho Chapado, is featured too, "The Hit Part 1" in the thick of this 63 minute marvel, the last few minutes giving way to more vocal & uplifting tones in the form of "Live Your Life" as its core, the whole podcast representing the joyful journey that we enjoy whenever we see him play live. So, go grab your slice of Mr Burns by pressing play on his podcast page at http://djburns.podomatic.com/, or simply add his whole series of releases to your collection as we have done, plus keep an eye out for this rising star of the scene as he cuts a even more significant stride in the coming months.
So to our final D.J./producer and, without doubt, the most established talent in our list of inclusions here, so perhaps not so much a protégé of ours but more a main player, although we couldn't resist including him as Leomeo is undoubtedly part of this handful of terrific talents his links to one of them most notable, as studio recordings with Javier Medina form a part of this Philippine born but now French national's resounding repertoire. But where to start in chronicling this exceptional talent's career behind the decks is a tricky task, as we would need to devote a whole post to his achievements, although with virtually every newsletter in the last twelve including one of his compilation or track releases, it would be fair to say we have covered plenty of ground already. Therefore, focussing on the now, the last few weeks have seen the irrepressible Mr Carandang continue his globetrotting, a mini tour of northern America kicking off with a return to Montreal & the city's Parking club, the Canadian's welcoming him like one of their own, while just last night he has played out to audiences in San Francisco, having stopped off in New York on the way. But his beloved Paris will be calling, although hardly a weekend goes by without Leo being elsewhere, whether it be down in Nice, across in Cologne, or even further afield, his surely exhausting schedule hardly seeming to take its toll, probably helped by his rigorous fitness regime and total devotion to his art of music making & mixing which manifests itself in the never-ending podcast productions coming out of the Leomeo factory of features.
With a musical direction that continues to keep us on our tip toes, the clear tribal influences that have earmarked much of his career behind the decks, often give way to more progressive beats, upfront house and even the odd infusion of lounge & chill-out genres that show just how accomplished & rounded is Leo's talent to befit the occasion perfectly, he also one of those rare breed of D.J.'s that can switch his set in an instant to match the mood or direction of his dancing devotees. So, it comes as no surprise that when we look back across the last five months podcast productions we see, lounge, electronic, club, afterhours, house & underground mixes to take our pick from, although to be honest, we have ended up choosing the lot to add to our collection, as each one reflects in their own wonderful way, the towering talent before our eyes. But, if we had to lay our hat on one particular compilation, it would probably be his "Matinee Peak Time" mix, lifted from his recent performance for the brand in his home city of Paris and one that evokes lots of memories of sets we have seen him play right here in London for Lovechild & LGDF. Mind you, having spent three unforgettable days with (as we affectionately call him) our Leo Leo in the French capital earlier this year, it is this mix that gets our vote. However, his latest "Underground" offering is equally exceptional in its own delightfully different way, both available by selecting the track page at his Soundcloud site via direct link http://soundcloud.com/djleomeo/tracks, this also allowing you to dig deeper into no less than five pages of Carandang compositions to choose, meaning the sound of Leomeo is your outstanding oyster.
Right, that's about it for this special feature length look at our "Protégé Players & Producers" and with well over 20 tracks & podcasts as perfect picks, there is plenty of magnificent music to keep you occupied for hours if not days until our next newsletter underpins what has been a labour of love in this post, one that was conceived weeks ago but has, with re-found enthusiasm, at last come to fruition, leaving us to simply say, "sit back, select those sounds and let them play, as music is the answer". (DISCO MATT)

Having set about catching up on lost time incurred during April & May with a series of four newsletters,  for the eagle eyed in you, this fourth newsletter in that catch up series has been a long time coming, virtually two months to be exact, this in itself meaning we have catching up on catching up to do (heavens above!) . So, with our music hat firmly back on, as we get close to waving farewell to yet another month in 2011 (where is the year going?!?!), it's time for that final chapter, as we cover off not just those music makers missing the previous three, but also bring you right up to date with the activities of some of those that did. Therefore, the term "colossal" could not be more appropriate, our most comprehensive newsletter yet pointing you towards a month that will see music come back to our core weekly postings, meaning more focuses, more special features & more newsletters.
So, let's get to it and to our first catch up star Alessandro Londra, who has certainly had a busy last few months regular residencies at Rupert St, Lo-Profile, Lovechild, A:M & Barcode just a part of the picture, excursions with Alex Erfan's loveable brand taking him as far as Istanbul & Sydney. So he can be kind of forgiven for the lack of studio work, although (like we are doing) has made up for lost ground with two recent releases. Sporting titles that couldn't be any different, "Poison" & "Lecca Lecca" (Italian for kiss, kiss), both are representative of the Londra musical genre that has tech & progressive beats as core ingredients, these two podcasts allowing him to express his love for the tougher edged afterhours sound where he truly excels. These two mixes are certainly not mass market in appeal, but nevertheless reflect an emerging style of sound that is seeing alternative clubs sprout up right across Europe & the States, both worth a thorough investigation at http://djalessandrolondra.podomatic.com/.
Now one of those D.J.'s that is right up there serving up what we like to call the "Shoreditch Sound", this tech, come electro twisted vibes, is Kris Di Angelis and it would be fair to say that his decision to follow this direction with his music has paid huge dividends. From his involvement with the madcap metrosexual club Circus, through to the phenomenon that is Room Service, not to mention the magnificent Meat & the prolific Pooldisco, Kris's year got even better when he reached an important career landmark after what can only be described as painstaking & solid hard work. And another crowning glory recently was his performance for Circus at Lovebox with an twelve piece orchestra on stage no less. So with all this going on, he would be forgiven too for not being in the recording studio, but none of it, as Mr Di Angelis has been a busy bee and with over 40 tracks, mixes & compilations to choose from, including his "Live" series of podcasts, meaning you can sink into the world of Kris & his hip hop, electro twisted, jazz funk & soul, by going to http://soundcloud.com/krisdiangelis/. Plus watch this  space for news on on the return of the stylish & sophisticated "Bachelor Block Party" which Kris will be hosting at Soho house, this most talked about private Soho shindigs back for more this August Bank Holiday Monday with guest D.J.'s including scene queen Jodie Harsh & the priness of Soho, Munroe Bergdorf, both joining our Shoreditch son on the decks.
While we are out Shoreditch way, we couldn't let the moment pass without taking a brief look at super Swede Per Q.X., who, for those of you that follow these posts regularly will know, has been one of a mere handful of incredible influences on our clubbing career, residencies way back when at Barcode very much sticking in the mind, while we had one of the best New Years days in his hands in 2006. As for more recent times, there is no doubt that his intrinsic involvement with the way out & whacky Gutterslut has elevated this brand close to iconic status, Per seen by many in this alternative scene movement as a bit of a pioneer of what is now quite vogue. That said, he does show his hand back across in Vauxhall every now & then and played at uber chic private party "Up" last month, while showings for Lovechild, Queer Nation, Later and his old stomping ground, Barcode, have been recent features too. However, spreading his wings is very much reflected in his studio works of late, a recording from his live set at Ministry Of Sound high on the list, while gigs across Europe are represented by a slice from a Verona appearance among many others. And while his track "Blow Your Trumpet" very much catapulted his name right across the industry, his latest piece, "Ever Before" is right up there for us too, his long list of releases available by going to http://soundcloud.com/perqx/sets.
Right, time for a quick track interlude and one that is tipping our scales right now, but has been out there for a while, Roy Davis Jnr's "Enjoy The Ride" is no dancefloor smash, but has considerable resonance with our rollercoaster ride experiences both on those dancefloors & elsewhere in our lives, the lyrics shouting exactly what we need to do. Having been given the James Talk & Ridney remix treatment, this immense track will be fighting for a slot in our year end top ten for sure and is available in full length glory at http://youtube.com/watch?v=yL2hBGwhc4E, while more & more D.J.'s seem to be including it in their performances & podcasts.
Heading away from Shoreditch and more to Sydney, next up in our catch-up collective is Aussie born & bred Terry Vietheer, who has very much laid his hat here in London and to great effect, having landed guest & residency spots that include clubs Lovechild & Popcorn, as well as the recent new smash Gigolo, all three spurning compilation creations, the former following his tour with the brand to Israel, while Popcorn celebrated its 14th birthday recently, Terry in the thick of the action and marking the occasion with a mix. Then of course there is Gigolo, Terry having featured large in three of its parties already, his compilation from their "Do It" event earlier this month very representative of his & the clubs disco house sound, so well worth a listen at http://soundcloud.com/gigolo-disco/gigolo-disco-sessions-mix-5. But compilations aside, Terry is also a fine producer of tracks, alongside recording partner Chris Cooper, their recent bootleg of Annie Lennox's "Little Bird" one of our favourites, this along with all his others & a selection of those podcasts available at http://soundcloud.com/terryvietheer/.
Sticking with the Sydney & Aussie theme is a new entrant to our newsletters, but a worthy addition none the less, as Alex Taylor has an international reputation that has seen him play across all corners of the world, along the way picking up awards, making appearances at parties of the biggest names in the music industry and, as a result, commanding a C.V. that reads like a who's who of the clubbing community. Harping from Auckland in New Zealand, Alex has adopted Sydney as his home & base, but is fortunate enough to be able to escape the tardy winters in the southern hemisphere, jetting up to Ibiza & Europe for a summer season that has also seen him land in London occasionally. Indeed Mr Taylor is currently enjoying a bit of summer sun and has laid down a compilation to mark the occasion of his northern hemisphere appearance, his "European Summer Mix 2011" packed with pumping beats & summery sounds including "You've Got The Love" & "Stronger" (now where have we seen those?!?!) among 15 others, a compilation well worth adding to your collection via http://djalextaylor.podomatic.com/. Plus, watch this space for a focus on this man from Oz coming up, as there is so much more of this terrific talent to share.
So, finding ourselves back in Europe, it's to Germany that we head now, although interestingly it's another Aussie that gets our attention, Sydney born & bred Mike Kelly having made Cologne his home, a brilliant base to spread his good musical word right across Europe, although such has been the success of the record label & agency business he launched, a fair chunk of Mike's time is devoted to Sorry Shoes recordings which boasts a significant stable of artists including Oliver M, Nick Tcherniak, Steve Thomas, Hifi Sean, Guy Scheiman, Ivan Gomez & Nacho Chapado, along with fellow creator Jean Phillips. That said, Mike remains just as busy as ever live, playing across Germany and Spain, while his studio works also leave us breathless with their regularity, whether it be full-on compilations or track releases. So, with much to catch-up on in the Kelly world, the last three months alone having seen no less than seven podcasts & two track pressings, highlights for us have to be his "Bouncin" compilation, a 104 minute marvel that sends superb sparks through the soul to get your feet well & truly tapping, while for the more progressive come techno feel of the Germanic music sound, his "Late Night Steamer" mix is one to savour. However, with so much more to choose, the easiest way is to check out all nine by going to http://soundcloud.com/djmikekelly/ and watch this space for news of a new joint release of Mike's with Nick Tcherniak's other half Tom Marchant, featuring the vivacious vocals of Lizzie France.
Sticking with Germany although heading for its capital, next on our list of entrants is Eduardo De La Torre, this vivacious Venezuelan having made Berlin his home just over three years ago and hasn't looked back, although he still draws on his experiences in both Spain & here in London, both having been bases for Edu during his D.J.'ing career. However, it is the German capital where his production work has really come alive, a studio collaboration known as, No Scene, they having risen to the heights of an entry into The Eurovision Song Contest no less, while Edu's individual tracks & compilations continue to float our boat. Indeed, since we have been off musical air, Mr De La Torre has remained busy recording as well as playing live across Europe & at his residency spots in Berlin, a never-ending stream of sounds coming out of his stable, making picking out highlights quite tricky, although we do love his "From Berlin To Ibiza" mix which was pressed back in June, while the Ibiza theme continues with his latest podcast, both which you can grab at http://djdelatorre.podomatic.com/.  However, the Ibiza theme doesn't stop there, as No Scene have released their latest track "Step Ibiza" out on Beat port, a production labelled as progressive house but has tribal & tech intentions with uplifting flows & vocal injections that has the white isle written all over it and is sure to make the playlists of D.J.'s not just in Ibiza but right across Europe too, so one to check out at http://www.beatport.com/#track/step-ibiza-2011-original-mix/2066805.
Right, jumping over the border from Germany to Belgium, we find a superstar D.J. that is, for us, the Belgian equivalent to Steve Pitron, such is the terrific talent that is Elof De Neve, an incredible individual that is just as prolific in the studio as he is live. And having first seen him play at Red & Blue in Antwerp on Christmas Day last year no less, we have since been treated to further spectacular sets both back in Antwerp and across in Barcelona for the Delice Dream festival in April. And it would be fair to say that in the few short months we have been following Elof & his music, we have grown to love his sound style nearly as much as the prolific Mr Pitron, although having missed out on a further trip to Antwerp in June, we were robbed of another of his simply superb sets that he pulls out, week in week out at Red & Blue. But we fear not, as we find immediate solace in his compilation's which give us the Elof fill we need, his aptly named "Finest Selection" series cramming our collection, each edition brimming with that uplifting & energetic sound that we have come to adore, perhaps his "The Summer Feeling Mix" tipping our scales the most. That said, we will leave it up to you to decide which one does it for you the most, by checking each & every one out at http://soundcloud.com/ElofdeNeve.
Now, it time to digress slightly for a moment, our thoughts having been sidetracked slightly when focussing on Elof, as another name always springs to mind when we think of him (apart from our Belgian boy  J.d. Ceronnez of course!), Carlos Gallardo a real inspiration of Elof's, not to mention a good friend to boot. So, it seems appropriate to include a cut of Carlos's music right here, his "Podcast Music Mix" a nineteen minute snapshot of the sets that have made him one of the most popular Spanish D.J.'s imports London has seen, not least when he appears for the wonderful club brand WE. So, to sample some of his sounds, check out this mix at http://soundcloud.com/carlosgallardo/carlos-gallardo-podcast-music and make a date this coming Saturday (27th Aug) when he returns to headline the "Prison Of Love" event at The Coronet.
Right, back to Belgium and to a pint sized powerhouse that has made considerable waves here in London in recent times, having first come to our attention at the ill fated Matador club that has been the cause of so much upset in our lives. However, far from upsetting us, Andrei impressed us so much back in March last year, that we have been tracking his progress since, regular returns to the capital seeing him play for brands including Beyond & A:M, along with a special party on Halloween weekend, while back home in Brussels, he cuts a considerable stride both at his regular weekly slot with popular club/bar, the Box, while the mighty La Demence draws on his considerable talents, Mr Stan playing out for each of their twice monthly parties, while he was part of their inclusion in the Delice Dream festival back in April & the cruise in July. Add to that a recent tour of Mexico and it is no wonder that we consider this young talent as part of our prestigious protégé list (one of just six), meaning we cannot recommend his studio works enough, all symptomatic of his superb showings & sets, his "promo" mixes as good as any, but his "June Pride" podcast right up there, all available at http://djandrei1.podomatic.com/.
Moving across borders again and into France, we simply couldn't avoid a mention for our Parisian pal Leomeo Carandang, a D.J. that has been spinning sounds for as long as we have been clubbing (we are talking double years here!), this Philippine turned French national one of the most globetrotting D.J.'s we know, an exhaustive schedule seeing him jet across to The States, Canada, Australasia & all corners of Europe, as well as his adopted country of France, leaving virtually no weekend when he is not live behind the decks. Truly dedicated to his art and to pushing out his music, we simply cannot keep up with his compilation releases, part of the reason why he gets a mention so often, but moreover that we love the way he continues to evolve his sounds, tribal through trance, progressive & tech house always including an uplifting element that is proof of his popular pudding. Having missed out on meeting up with him a week ago when he played for Room Service in London, we are sure it won't be long before we catch up with Leo again, well when he lands his feet for a while, just this weekend seeing him play across in Ibiza for one of the islands biggest events of the season. So, it comes as no surprise that he has already pressed a mix to mark the occasion, his "Sunset Terraza" compilation as good as they get and a must for your collection at http://soundcloud.com/djleomeo/sunset-terraza-mix/.
Right, before we head to shores closer, it's time for another track mention and one which is very much doing it for us at the moment, partly as it is part of a prolific podcast that we simply cannot put down. So, leaving you to guess just which "Summer" selection this comes from, we look like including it in our next autumn podcast release, David Tort's "One Look" a tech house triumph that is no better when in the hands of Norman Doray who has remixed it to absolute perfection, a mid track snapshot a worthwhile listen at http://youtube.com/watch?v=kAlszjEQXwI,  while watch for its inclusion in the next of our "Dance-tastic" podcast series.
So, setting our sights back to blightly, it seems appropriate that we land where most ships used to before those huge iron birds took over as the main mode of intercontinental travel & transport, Portsmouth being the base for one Lee Harris, although it seems he hardly spends anytime there, well at the weekends anyway, his regular Friday residence at Onyx dragging him up to London and often seeing him party right through the rest of Saturday & Sunday with the best of us. However, this is only a small picture of Mr Harris' performances, as he plays in Brighton every other week and also jets up to Newcastle, as well as across to Southampton, theses two port cities fulfilling monthly residences, meaning that he clearly works as hard as he plays. And that also goes for his studio creations, his compilations popping up at least every four weeks, sometimes more often, August being no exception as Lee has pressed an ep form his live "Housenation" series, as well as a compilation marking his tour of The Circuit Festival in Barcelona, the latter a collection of new & classic tracks, this & another nine of his releases available via http://lharris.libsyn.com/HouseNationUK.
Now, we head to the other end of the country, to Scotland & Edinburgh in fact and to a D.J. that has been skirting our newsletters for a while now but has finally gained his deserved inclusion having laid down a succession of compilations that have caught our attention. Known to his followers as "Dowser", Michael's background belies his base in the Scottish capital, as he has connections with The States, Germany & Ibiza, the latter two being destinations where he both played & drawn on influences for a wide range of musical styles, from hard house through electro and now to musical style which he explains as "…London Sound…", his main inspiration for this current direction being The Sharp Boys. Holding down residencies for Edinburgh's hotspots GHQ, The Street & Kidology, Mr Dow's podcast releases are reflective of his appearances & his style of sound, the live recordings from GHQ slanting towards electro, while his latest offering laid down just this last weekend hits resonance with us right from the off, not least as "Enjoy The Ride" sets the scene for a score of funky & disco tainted tracks that make this a compilation to cherish and one you can grab now at http://soundcloud.com/dowzer/.
So, having whizzed from one end of Britain to the other, we head to its capital now, although like many of our inclusions, we look to individuals whose roots are far away, the first being a Brazilian born & bred but one that has made his biggest impression right here in London. Having been spotted in a D.J. competition held in Ku Bar last year, Doug Guimares, better known on the clubbing circuit as DouGuim, has risen meteorically to the dizzy heights of residencies & guest appearances at clubs including Beyond, Casa Latina, Lovechild & Onyx, while his connections with Ku Bar remain as he heads up their weekly Monday nighter "Citric" as well as playing out at "Candy Boys" every Tuesday. Now, we focussed on Doug in our last music post back in July, just ahead of the second Casa Latina event, but simply couldn't resist including him here too, as literally five days ago to the year marked his first ever D.J. gig, this charming young man remarking on Facebook that "…On this very same day in 2010 my status was: "See you all tonight in Manic Wednesdays @ Arch 635. The bar is open from 7pm, I will be playing from 8 – 12! The address is 15-16 Lendal Terrace / Clapham North Station." That was my first gig and there were only 20 friends and my love in the whole place and that was it. Look where I am now, what a life change and that's thanks to each one of you who believed and supported me throughout this journey! A massive thanks to you all, YOU ROCK!…" . And he has been no studio slouch in that short time, a total of eleven podcasts produced, the latest "Sunny Days" right up there as one of his best, as it is packed with a feel good factor that is so Doug's style of sound, so need we say more than get yourselves onto http://douguim.podomatic.com/ now and click on that download button as we know you won't be disappointed.
Okay, so we are nearly there, but time for another track interlude and one that caught our eyes & ears just a couple of weeks ago, although has also has seemingly been spotted by a handful of D.J.'s since, some who have included it on their latest podcast releases. And for good reason, as Mark Knight's "The Future" follows on from his remix smash of the classic track "You've Got The Love", the Florence & The Machine version the best yet, although this new track of his dips back into the Knight style of sound that tips towards tech & progressive beats with minimal vocal interventions that is much more Mark's trademark and one well worth a listen at http://youtube.com/watch?v=mWbwQL61d-c.
Right to our final three and first to an Italian based in London, Tony Bruno having been treading the D.J.'ing boards for many a moon although having somehow missed out on an inclusion in our newsletters so far, while mini mentions in previews & reviews of his appearances for Lovechild in recent months have ensured he has not been entirely overlooked. And it has been at Alex Erfan's clubbing brand that Tony introduced a style of sound he calls "…Tantra…", a mix of trance to tech sounds that of very reflective on the genres he continues to play out in exceptional effect, a mix of dance ambient, tech house, techno & progressive beats that are also displayed through is series of podcast pressings, no less than nine recorded in just five months, a hefty handful of them marked as "crossover" compilations, blending beats that give them a unique flavour. However, having featured in the recent La Demence cruise, Tony has drawn influence from the brand, laying down a mix lifted from a chillout set he played during the six day Mediterranean adventure, while his latest creation, "Music For Main Floors" are two that have grabbed our attention the most, although all nine are well worth a listen at http://soundcloud.com/tonybruno/, especially, if like us, you fancy a change to the norm or like expanding your ears to a variety of aural stimulations.
Now to a dynamic D.J. that has been doing it for us as long as we can remember, from the heady days of Crash, Action & PSP, through to more recent times at Lovechild, Lo-Profile & Hard On!.  Brent Nicholls may have made London his home, but remains Australian through & through, his music styles as cosmopolitan as his homeland, although genres of latin & nu-funk very much a two labels he is known for the most. Having said that, virtually no style of sound has escaped the Nicholls treatment over the years, a colossal collection of compilations cramming our collection, many ranking as our all-time favourites, "Disco Electrique", "Pervert" & "Get On "MyGayFace" right up there among a host of others that continue to fill our ears, while 2011 has already seen his "Groove" double release hit our high notes. But topping the tree this year is his "I Rock, I Sweat, I Dance" podcast, released just over a month ago, but brimming with brilliant Brent beats that include elements of disco, dance, funk, latin & tech, all rolled into 119 minutes of magnificent music that showcases his tremendous talent for stringing these differing styles together in seamless sophistication, this a well deserved addition to your collection by going to http://djbrentnicholls.com/web/2011/07/15/podcast-i-rock-i-sweat-i-dance/. Plus it seems he has been a busy bee while we have been writing about him (literally) as out has come a "mini-cast" that we haven't listened to yet, although judging by the playlist, it looks like another Nicholls gem, so will let you know what we think in a future newsletter.
That said, we don't leave Brent for our last mention, rather celebrate a little self indulgence by pushing our latest creation with him in what is becoming an emerging collaboration that we hope will continue into an annual collection of seasonal mixes. This marriage of musical minds has its roots in our last yearly round-up chart when Brent kindly offered to put together a compilation to reflect our top twenty tunes of 2010. That was back in January, since when a second creation followed, much more in the collaborative mould as, while we selected the tracks, Brent gave them his funked up twist, making what was described at the time as "…the biggest collaboration since when Benny met Bjorn and McCartney teamed up with Lennon…" a ten track triumph that was our "Spring Bloomers" podcast. So, a third was sure to follow and once again we went on the selection trail, picking off ten towering tunes to make into a new compilation for the next season in the year, although as Mr Nicholls described, "Summer Scorchers" "…had been the blender for nearly a month with one track or another sabotaging its completion…"  before it finally made the grade at the end of July. However, the reaction has since been superb, messages coming in from all quarters saying, how did one person put it, "…fabulicious" it is. And we couldn't agree more, not least that Brent has once again taken our choices, given them a little twist and crafted them into a 53 minute marvel which we think (well we would) you should be downloading & enjoying by going to http://djbrentnicholls.com/web/2011/07/30/podcast-disco-matts-summer-scorchers-2011/, while watch this space as an Autumn mix is already in mind, our selections creeping towards that ten track milestone ready for the Brent blender.
Now just quickly before we finish, we are excited to announce another collaboration in the making, as we have also teamed up with impressive Israeli, Guy Scheiman, to produce a podcast that is much more of a joint effort in terms of track choices, as the compilation will be a 50/50 split of selections and one that will give a serious nod to all things Ibiza, so keep your eyes peeled for that. Plus, why not pay clubbing website SeenQueen (http://seenqueen.com/web) a visit, as they have just updated their music page with a host of new releases, some mirroring our choices, but others very much in the music making melting pot.
So, that's it for this final catch-up newsletter and one that will hopefully be the last of this nature, as we plan to post at least one a month from now on, all things being equal the next one out during the first week of September. In the meantime, we trust you like our choices here, leaving us to simply say "sit back, select those sounds, turn up the volume & let them play as music is the answer".  (DISCO MATT)
Welcome to the second chapter in this colossal composition catch-up and with the bit between our teeth, it's all steam ahead as we delve into some of the European D.J.'s that are doing it for us and making magnificent music. But we will also be taking a trip across to the Middle East, giving some deserved attention to an impressive Israeli who recently rocked London with his brilliant beats, while we will also be sharing more of those terrific tracks that are knocking on the door of our top choices of 2011. With no less than eight D.J's/Producers to cover, we have our work cut out, but having picked on some pretty heavy hitting stars of the international scene to share, the quality as well as the quantity should shine through, so let's get to it.
First up is a talent who we first spotted in the early part of last year, having stumbled on his name & works while focussing on Parisian pal Leomeo, the associations with Barcelona's Javier Medina quite strong, not least as they have collaborated on a number of studio projects including the amazing "Nirvana Dream". Being born & based in the Catalonian capital, Javier, like many of his compatriots, finds himself in a real melting pot of D.J.'s & producers and within a scene that is recognised as one of the most vibrant in both the Spanish & European circuits. With residencies in his career including the cities Dboy & Devotion clubs, Javier's big break came late last year when he was signed to super club brand Matinee, a move which has seen him play to audiences in The US, right across Europe & even down in Australia, while with the massive Circuit Festival just over a month away, Mr Medina will be playing an intrinsic part in proceedings and one that should thrust him into the spotlight with some of the world's biggest promoters & music industry figurehead's.
So, whilst the future is looking bright, this change in stature has not changed Javier in the slightest, he continuing to devote many hours of his spare time into studio projects & recordings, two recent track releases very much in the Medina tribal/tech style, one which we will come onto in a moment, but the other a re-work of Pagano's track "Perfect World", Javier's touch taking the track on those pseudo tribal & trance directions that are so evocative of his style. But it is his two compilation releases that get our major attention, the latest "Neo Tribal" a full-on Medina onslaught that pure & unadulterated tribal, so one very much for the purists, while we are more inclined to his "Happy Tech House" mix that treats us to more uplifting tones & vocal injections within the tribal undertones that are trademark Javier, plus is a mix very reflective of the sets he is playing right now. So, to see what sort of sounds are rocking the Matinee dancefloors & to grab superb successive slices of the Medina magic, go now to http://soundcloud.com/javier-medina/ & take your choice. Plus watch this space for the next in our special music focus features, when Javier will be our name in the frame.
Now to that Leomeo track we promised to cover from chapter one, plus a tune that has been given the remix treatment by a number of stars including, of course, Javier Medina. "The Sound Of C", first released in January last year, was inspired by the genre of music from Belgium called "New Beats" and one which influenced Leomeo's style in his informative years. With remix versions released just over a month ago breeding new life into this terrific track, we predict "The Sound Of C" getting the kind of attention it deserved at the outset, Kult Records having given both Tom Stephan's, Bruno Kaufmann's & Javier's versions exposure on their label, samples of which you can grab for yourselves by going to http://soundcloud.com/djleomeo/leomeo-the-sound-of-c-1, for Tom's version, while Bruno's is out at http://soundcloud.com/djleomeo/leomeo-the-sound-of-c-bruno & Javier's "Congo Mix" version is up at http://soundcloud.com/javier-medina/leomeosoundofcremix. Plus, Leomeo has been at it himself, serving up a "French Riviera" remix which we love & is available at http://soundcloud.com/djleomeo/leomeo-the-sound-of-c-french, leaving you with four versions to choose from, fabulous.
Now, onto another D.J. based in Barcelona plus one we have featured a few times in focuses & newsletters and for good reason as Steven Redant is not only an accomplished talent behind the decks, but his recent studio works have been attracting a lot of attention too. Now when we say based in Barcelona, this Belgium born beatmaster is hardly ever there these days, as it seems Steven's demand is such that he continues to live the jet set life, gigs seeing him tour the globe, recent trips including Australia, Florida & a handful down to Brazil & Mexico. Add to that his European commitments which included a showing at the Beyond vs La Demence party here in London last month and there is absolutely no stopping the radiant Mr Redant as he continues to wow his audiences & impresses us with the versatility & vitality of his sets that make him such a dynamic draw. Plus, he is surely to prove a hot ticket on the forthcoming La Demence cruise, which, as one of the clubs main residents, Mr Redant will feature large.
But despite his hectic schedule, Steven does get time to dive into the recording studio every now & then, more to lay down podcasts from the live sets he plays right across the globe, although his latest offering being a slight departure as it marks his appearance on Gaydar Radio, the mix entitled "Los Angeles To Hawaii", packed with towering tech & tribal tunes ala Steve style so well worth a listen/download at http://stevenredant.podomatic.com/. But  he also gets his hands dirty with track remixes too, generally with recording partner Lenz Garcia, although his latest one, Rachel's "You Don't Know Me" also includes a collaboration with friend & fellow D.J./producer Phil Romano, this  tribal triumph by the trio very evocative of the Steven sound, one we absolutely love and is available in sample form at http://soundcloud.com/stevenredant/rachel-you-dont-know-me-romano. Plus, we know Steven has been back in the studio recently, working on a new track with Lenz Garcia, so keep your eyes peeled right here for news on that.
Now before we leave Barcelona behind, we couldn't move on without mentioning the incredible Ivan Gomez, who, of all the D.J's/Producers we know (and we know a lot), seems to be the busiest in the recording studio, turning out track after track & mix after mix that leaves us breathless in admiration of his feverishly hard work & dedication to his art. And being one half of the mighty Guareber Recordings label, we often come across collaborations with Nacho Chapado, although Ivan also works closely with the likes of Fran Ramirez, as well as on solo projects a-plenty. Add to this a long list of gig dates both at home in Spain & across Europe and we can't quite fathom out just how he finds the time to fit everything in, although he seems to with consummate ease & skill. Mind you, come July, Ivan will be spending lots of time over in Rome for the summer smash, Gay Village, while he will also be an intrinsic part of the bearfest gathering in August, along with continual residency appearances for club, Gorgeous I Am.
However, we simply have to share some of those masses of studio recording releases with you, stand-out tracks for us the simply spectacular "You Drive Me Crazy", a creative combo of progressive, tech & tribal beats with vocal undertones & uplifting beats that make it hard to beat, while the so called "Guareber Anthem", the Gomez & Chapado re-work of the Free Radicals Formation track "World", is another exceptional example of the talents of the immense Ivan. But the list goes on, with no less than eight tracks released since we last featured Mr Gomez on one of our newsletters, along with three compilations too, his latest, a "June Promo Mix", packed full of pumping progressive tech & tribal tunes that glued from minute one. Add to that tracks "Yejaaa" & Funkagain", both due for release in the next few days and life in the Ivan Gomez recording world remains non-stop. So, with so many sounds to choose from, the best way to get your complete fill, is to simply go to http://soundcloud.com/ivangomezmusic & take your choice from the rich picking of prolific Gomez productions.
Right, time for a track interlude and like we did in Chapter One, we pick on a track which is very much knocking on the door of top slot in our year-end chart, this one reminding us of the sounds of the underground, at Crash no less, but having been given an up-to-date twist that, for us, makes it superbly stand-out. From the second we heard "You Will Remember", we were hooked and then when we realised it was a Michael Gray track, we loved it even more, this "original" version at http://youtube.com/watch?v=DCIuQY28b34 giving you a flavour as to how fabulous & fulsome the track is, so making it a sure-fire contender for that top spot in our chart.
Now we trade Spain for Italy and first take a look at a terrific talent that was with us and played out to a packed main room at Muccassassina when we tripped across to Rome at the end of last month, Micky Galliano's performance there really impressing us and clearly showing that he richly deserves his slot on the residency team. Muccassasina aside, Micky keeps his D.J. hand in back here in London, regular sessions for bear brand Tonker as well as Bear Necessity seeing him suitably exposed to the scene, while he is also part of the team of D.J.'s for Pagano's club brand & record label, Deviate, a collaboration with awesome afterhours Beyond just last weekend scheduling Micky to play out to a packed Terrace room at Area in Vauxhall. With appearances in Barcode next door also a feature of his D.J. roster, Micky does transcend the scenes, playing on the straight circuit quite often, gigs including those at Ministry Of Sound, while, with Gay Village about to commence its summer season, Micky will be jetting back & forth to Rome, he also being involved in the big bearfest gathering in August.
Micky is also an accomplished producer, having worked with Italian Luca Ricci on various projects under the recording name of "Vibe Junction", while he is also producing tracks for Pagano's Deviate record label, stand-out studio works including "My Body & My Soul", "Flipped" & "Every Gender".  These aside, Micky does also lay down the odd compilation mix here & there, his last composition created for the "Lovelife" event which took place at Cafe De Paris in April, Mr Galliano flying the flag for Muccassassina. And in this mix we have very much the sound & style that sees Micky rock the Mucca dancefloor every time he appears there, an octane fuelled progressive & tech triumph with plenty of funky & banging beats intentions that make it an absolute addition to any collection and available for download at http://mickygalliano.podomatic.com/, while we are expecting another podcast in the making to mark his appearance for club brand Lovechild next month, along with news on a new Pagano track, so keep your eyes peeled for news on those.
Sticking with the Roman, or in this case the Sicilian theme, no newsletter of ours would really be complete without more than a mention for our own Italian Stallion, one Francesco Pagano, the prolific D.J./Producer who has really gone places in recent months & years, very much stepping up to the plate & pursuing a pretty exhaustive schedule that takes him right around the globe & up there with the best in the business. Having made a considerable impact stateside last year, it seems that Francesco's feet have touched the ground since, regular trips to the US a big feature of his life right now, although not one corner of the world untouched by his live performance musical magic. Indeed just this week he has left London for South America to take in two gigs in Sao Paulo, before jetting back to the UK for a date with Trade in Brighton this coming Friday, then hopping across the channel for an extra special Greenkomm party in Paris. And this is not unlike any week in Pagano land at the moment, the gigs following into July seeing him centre stage the massive WE Heroes on Gay Pride Saturday, before catching up with the Le Demence cruise in the med, after which he heads stateside for D.J.'ing commitments in San Diego & elsewhere.
So given all of that, he would be forgiven for being a bit of a studio slouch, but none of it, as he remains as busy recording as he is D.J.'ing, a latest remix release having the prolific & pumping Pagano stamp all over it. Eva's "Not My Daddy", which was released last year, has been brought bang up to date by Pagano, he injecting bucket loads of electronic & progressive beats to this rock/pop pick, the result being a remix, available at http://soundcloud.com/eva-15/not-my-daddy-pagano-remix, that looks set to hit the dancefloors of the world in the coming weeks as its exposure increases and a track that surely featured in his superb set at beyond vs Deviate last Sunday. And this release was on the back of another, the dynamic DT8 Project track, "Destination", which like the former, is trademark Pagano, although this one with much more vocals that has seen it included in a ten track compilation "Summer Vibes Vol 1", which is out on download music chart site Beatport (direct link https://beatport.com/en-US/html/content/release/detail/377366/Summer%20Vibes%20Vol.%201), Pagano's track available to download as a single or part of the album. Indeed, with artists a-plenty getting in on the Pagano act & remixing classics including "Trapped", "Kissing The Wookie" & "Perfect World", it seems the spotlight on this superb Sicilian shows no signs of dimming, which means it won't be long before you see him in another of our newsletters, as well as in a planned special feature coming soon.
Neatly moving on and to another Italian who has been rocking the world recently, as like Pagano, Danny Verde's globetrotting is of epic proportions, this year alone having seen him touch virtually every corner of Europe, tour gig dates taking him as far as Mexico, Brazil and even Hawaii, while more work in The U.S. is on the cards following his successful tour there last year. However, while tracking down Mr Verde & keeping up with his schedule can prove a little tricky, we have managed to do it three times this year already, two major highlights being Delice Dream in Barcelona in April and then, of course, on his home(ish) turf of Rome for Muccassassina, the delightful 24 hours spent with Danny a real highlight of that terrific trip. Indeed it seems he was centre of attention again the following week for the massive Euro Pride event, while just last weekend he was over in Toronto for the cities infamous club, Fly, when he debuted his new studio release.
And, whilst Danny is now an accomplished international D.J., it is still his studio recordings that stand him in high regard across the industry and with many of his peers, no real surprise when you realise he was responsible for such greats as "Pushin To The Top", "Express Yourself", "Open Your Heart", Let Me See Your Underwear" and the recent Blake Lewis smash, "Till We See The Sun", a track that a whole host of D.J.'s continue to include in their playlists receiving rapturous reactions. But what of that latest piece of production?, well, still in the final stages of completion, we have been privy to a sneak preview of Danny's remix of Kelly Rowland's "Motivation" and have to say, it is yet another corker from the Verde stable of sounds that looks set to steal plenty of limelight this summer, the preview up at http://soundcloud.com/holabstudio/kelly-rowland-motivation-danny and the full version due out sometime early next month. With other studio projects piling up, including the completion of his own 2011 version of "Pushin To the Top", a preview of which is available at http://soundcloud.com/holabstudio/halmadaxx-danny-verde-pushin-to-the-top-danny-verde-miami-011-remix-preview, Danny has plenty to keep him busy, not least a remix of Eva's "Ashes", Pagano's "The Reflex" & Hector Fonsceca's "I'm So Addicted", all meaning its knuckle down time for our man from Milan, the fruits of his labour sure to sparkle like all his others..
However, one project that is complete and a track that quickly ascended to top slot in our 2011 chart was Danny's resplendent remix of Ellie Goulding's "Starry Eyed" and another example of Mr Verde at his creative best, this vivacious version not a patch on the original, rather ten times better in our books. And having been a regular feature of a certain D.J.'s sets at Beyond, we have spent more than one or two Sunday morning's in floods of emotional yet joyful tears to this terrific tune, which continues to move us in every way, plus is, without question, our favourite track of Danny's so far, even given the considerable collection of his prolific productions at our fingertips. So it is to "Starry Eyed", which you can take a listen at http://soundcloud.com/holabstudio/ellie-goulding-starry-eyed-1 in full 8 minute glory, that we hail as a track that will go down as a true dancefloor classic & one that looks like continuing to storm D.J. sets for the summer & beyond.
So, leaving Italy behind and heading out to the Middle East, we finish in as prolific a way as possible as we focus the final spotlight on impressive Israeli Guy Scheiman, who was to subject of a full-on focus of our back in February and has been bubbling just under our musical radar ever since, not least as we spent some time with him out in Barcelona for Delice Dream in April and were hoping to be with him for Hustlaball just a couple of weekends ago when he featured large in the main room proceedings of thus porn star themed fetish frolic at Fire in Vauxhall. Indeed, while we were laid up in hospital, it seemed that Guy was very much making magical musical waves and wowing a packed out place with a whole host of heavenly house tunes, many from his own considerable collection, Mr Scheiman being a pretty accomplished producer, having remixed for the likes of Rihanna, Kylie Minogue, Alicia Keyes, Jennifer Lopez, & even Madonna, while works with compatriot, the colourful character that is Offer Nissam, a feature of Guy's studio creations. But with so much studio credibility, Guy still finds himself within a scene a little remote from the action in Europe, although that is not to say he doesn't get his chances here & there, building on the solid foundations of weekly residencies back home in Tel Aviv.
However we cannot escape his accomplishments in the studio which have seen him, in the last two months alone, lay down no less than twelve tracks, all showcasing his terrific talent for uplifting yet progressive & tech style productions that made him so popular at Hustlaball and indeed when he last visited London in January. Picking through the twelve, we particularly like his rework of Offer Nissam's "Heaven In Your Eyes", a crafty combo of two tracks on one, while the "Summer 2011 mix" of his own track "Feel The Vibe" is also a gem. Then there is Mr Scheiman's remix of UK vocalist David Jonson's "Get Down" which definitely has the Guy stamp on it, as does his "Tel Aviv" remix of Kristine W's "Fade", both terrific tracks which very much hit our mark. Then we come to the compilation that he laid down for Hustlaball itself and a collection of uplifting, euphoric yet sexy tech & progressive beats that we are sure are very much reflective of the resplendent rhapsodies we were told came out of his prolific performance two Saturday's ago. So, it goes without saying that his compilation along with all the tracks we mentioned are musts for your collections, all of which are a mere click away at http://soundcloud.com/guyscheiman/, while we know there is more to come from this impressionable Israeli, not least as he will be part of the massive upcoming "Oman 17" FFF Group festival, the biggest gay party in Israel. Plus, being someone who we can call a true friend & a terrific talent to boot, he will be popping up in a newsletter of ours before you know it.
Right that's it for our second chapter catch-up, this finding us  half way to bringing you right up to speed with the magnificent mound of music that has been building up over the last two/three months. However, with much more to come, for our next newsletter, we hit a really exciting phase, as it we will be devoting the whole of chapter three to awesome afterhours club Beyond & its dream team residents, many of whom have been hard at work producing prolific podcasts which we are itching to share. So with lots more to come, for now we hope you like our music choices here, a coverage of no less than 31 tracks & compilations for you choose from, leaving us to say "…sit back, select those sounds, turn up the volume & let them play, as music is the answer…" (DISCO MATT)

Having seemingly had our musical head in the clouds over the last few weeks, it seems to have taken the serious accident we have just suffered to plant our feet back firmly on the ground and in so doing, alerting us to the realisation that we have a colossal amount of catching up to do on the composition front, many of scenes big names having laid down new compilations & tracks that fully deserve our attention. So, we have decided that, rather than look back across April May & June, we would combine this colossal catch up into four newsletter chapters, each one capturing the works & creations of those featured D.J.'s across the last three months, but also sharing with you some of the tracks that have been doing it for us during this time. With so many artists to include, the newsletters may take on a rather eclectic feel, but what they will do is bring you bang up to date & give you an incomparable wealth of choice unseen anywhere, very much hailing the rich diversity of music currently at our fingertips.
So let's get straight to it and to a D.J. that was subject to the second of our special music focuses and one that remains extremely busy right across the globe. Parisian pal Leomeo certainly doesn't seem to have the word stop in his vocabulary, as he is constantly on the go, currently over in Australia & Asia on tour. Plus since we last featured him in our newsletter in March, this delectable D.J. has been no slouch in the studio, very much matching his globetrotting, which has included trips to Miami, to Moscow and plenty in between. And in typical Leomeo style, virtually every time he takes in a trip, he comes away with a compilation to mark the occasion, four noteworthy compositions being his "Miami Beach Party Mix", his "La Leche" comp, taken from Matinee's infamous party in Paris, his "Alimani Mix" from Moscow & the hot of the press "Extra Dirty Mix" from Sydney, all crammed with a-typical Leo tribal, tech & uplifting house that is symptomatic of his superb style, all worth grabbing by going to http://soundcloud.com/djleomeo.
However what has really grabbed our attention is his "Music For Dreams" compilation, very much a departure from the Leomeo norm and sending you on a dreamy journey filled with lounge music and electronic beats that is an absolute marvel and rivals any chill-out, lounge music album we have in our considerable collection. And as we find ourselves on our own road to repair, the soothing tones & wholesome feel of the mix has very much hit the spot, showing a side to Leomeo's creativity that has left us truly inspired by our Parisian pal. So, if you fancy delving into the dreamy journey that this French fancy has fulfilled, then you can do no wrong by grabbing your copy of this magnificent mix at http://soundcloud.com/djleomeo/music-for-dreams-by-dj-leomeo, while the Leo story doesn't end there, as he will be popping up in a chapter two, when we take a look at his track "The Sound Of C".
Now stepping back across to blighty but retain an anglo French feel is Chris Brogan, a D.J. talent who first came to our attention last year and has since been bubbling around our radar, having made the odd appearance here & there. Chris was part of the team of D.J.s that celebrated Industri turning three in January, has played out at the mighty Ministry Of Sound and has also featured in gigs for fetish brand Recon as well as bear bloke night Tonker,  the latter proving highly successful for Chris with a return imminent. But away from the decks and it seems Mr Brogan very much comes into his own, his music mixes never failing to hit the mark, especially when the odd gem of a track pops up to blow our minds. And in his short series of "Baby Cakes" compilations released over the last few weeks, that's exactly what he has done, a whole collection of toe tapping & hip swaying superb sounds very much doing it for us, but two real gems in the mix being the disco drenched "To Be Real", this incredible original updated brilliantly by the Disco Darlings, which can be found on "Baby Cakes", while Bob Sinclair's "Fuck The Disco" is right up there in our top twenty tunes of 2011 and finds its rightful places on "Baby Cakes 2" among plenty of other terrific tracks. Suffice to say, we reckon both mixes are worthy additions to your collection, which you can download by going to http://djchrisbrogan.podomatic.com/.
Onto our next entrant and a guy that impressed us from the minute we met him a good four years ago now, Venezuelan born boy Eduardo De La Torre having spent a short time based in London, where he managed to get noticed by Spanish clubbing brand Matinee. However, choosing to base himself in Berlin proved to be one of the best decisions in his D.J./Producing career, the city a perfect springboard across Europe and one that spurned a studio partnership (known as "no scene") that has seen the duo's production hit the Eurovison Song contest high notes, an accolade indeed. And with a list of track compositions that stretches into double figures, it's their club remix of Part Of The Art's "You Have It All" that tips our scales & is very much evocative of the sounds coming out of the German clubbing scene right now, so one well worth a listen at http://soundcloud.com/eduy2k/part-of-the-art-you-have-it, the track due for full release in the next week or so.
As for Edu & his D.J.'ing, a residency at Berlin's Connection club keeps him busy enough, on top of the gigs across Europe, one which saw him return to London recently for the massive club combo As One, this on top of trips to Cologne, down into Switzerland as well as across to Amsterdam, Mr De La Torre wowing the crowds at the cities club FUXXX in May with his trademark progressive come tech tunes & uplifting electro beats that never fail to score sensationally. And in reflection of his rapturous reception in Amsterdam, Edu marked the occasion with a podcast that is pumping & pulsating with progressive, funky & euphoric beats that, were we able, would have us spinning around our study to the whole 63 minutes of marvellous music in the mix. Now, this is one compilation you will definitely want in your collection, so go grab it now at http://djdelatorre.podomatic.com/ and find your own spot to spin to successive slices of Edu excellence.
Now, time for a track interlude and one that looks like it will be fighting for top spot in our year end chart, the truly awesome "Stupiddisco" getting a  2011 re-work by King Richard & Danny Torrence. Featuring large on two compilations that have already ascended to the top of our pile, the track has also been played out on plenty of dancefloors across the capital in recent week & looks set to be one of those 2011 anthems that will go on & on. So, go take a listen to this towering track at http://youtube.com/watch?v=xkSvhX4TFW0 and lap up the full seven minutes of magic that make "Stupiddisco 2011" a top prize contender.
Right, onwards to more compilations and to a D.J. that never fails to make an entry to our music newsletters and one who has, since our last report, laid down no less than five compilations, on top of continuing residencies across the capital that includes Hard On!, Lovechild, As One, Industri, Gigolo, Lo-Profile, Rupert St & Barcode Soho. We are of course talking about Brent Nicholls, this articulate Antipodean having been treading the capitals clubbing boards for many a year now and, as a result, has a wealth of experience under his belt. Ever the evolutionist, Brent was very much behind the launch of Lo-Profile's new smash "Society", which has seen numbers swell substantially, the Friday nighter growing in stature & popularity by the week, although not quite the same could be said about another brand launch "G&T", a joint venture with scene queen Minty & ex Salon promoter Aubrey Dobson, that failed to ignite the Tuesday following they had hoped. But with his hands pretty full with other projects, not least maintaining tip top clubbing site SeenQueen, Mr Nicholls has plenty to keep him busy, although never too busy to create compilations that burst with a-typical Brent nu-funk, disco & uplifting beats that rank him very high in our list of favourites (yes we do have them!).
So, looking at the five mixes we have been treated to over the last three months, all were added to our collection straight away, the first being his Hard On! mix which spurned a track that made it onto our very own "Spring Bloomers" podcast (more on that in a moment), while his "Society" mix never fails to have us smiling from the off with an opening shocker of a track that simply has to be heard to be believed. Then we come to his "Groove" double volume release, each one packed full of tracks that definitely have plenty of groove in them, whether they aim for "The Heart" or "The Arse", probably the latter standing out a bit more for us, especially after about 40 minutes in, while in his latest mix, taken from his live set at Gigolo just three weeks ago, we probably have our favourite of his for the year so far, a delightful blend of old & new that had us hooked from the start & rueing the fact that we didn't make it to Gigolo that night. So, being pretty much spoilt for choice, why not check them all out by going to http://djbrentnicholls.com/web/ and streaming/downloading to your pleasure.
Now, we mentioned that "Spring Bloomers" podcast and one that was very much masterminded by Mr Nicholls, who creatively crafted ten tracks from our already considerable list of top 2011 tunes back in April. And there are some pretty hefty hitters on this 52 minute mix, not least the superb "People Are People" by Housequake, a take on the Depeche Mode classic, while the tough edged version of "Music In My Soul" is stand-out, as is Stefano Noferini's "Bad Davis", just one of a stable full of Stefano sounds that are doing it for us right now. So, taking a moment of self indulgence (why not), we cannot recommend this mix enough and one which has already seen impressive download figures, a compilation for the collection by going to http://djbrentnicholls.com/web/2011/04/10/podcast-disco-matts-spring-bloomers/.
Onwards and to a young talent that impressed us from the minute we spotted him in action for Room Service a few months ago and a name that continues to pop up on the schedules for both Profile & Lo-Profile as well as Heaven's "Popcorn & The Hoxton Pony. Zach Burns is one of only a few from a raft of new breed D.J.'s that is not just rubbing shoulders with the D.J. scene establishment, but impressing his peers with a depth of talent that has made him stand out in the tall poppy field of protagonists playing across London's clubbing circuit. Indeed having pretty much stole Gigolo launch party show just five weeks ago, it was no surprise that promoters David & L.A. Hart welcomed him back with open arms, Mr Burns once again proving himself as a resident worthy of his position with the likes of Guy Williams, Per Q.X., Jamie Head & Nathan Six. Indeed, Zach continues to pull a crowd at Profile too, we suspect his cute looks helping, but his capabilities behind the decks definitively delivering to superb satisfaction whenever he plays.
But you shouldn't take our word for it, rather pay a visit to his podcast site, one which is brimming with creative compositions, Zach certainly no slouch in the studio, having laid down no less than four mixes since we last featured him in one of our newsletters, each one bursting with Burns style beats that have disco, funky, vocal & uplifting house as his signature sound, making  the choice of which mix to pick a really difficult one, as each of the four are deserved additions to your collection. However if we were to lay our hat on one, it would be his Gigolo mix and one that brings back those magical memories of his superb set at that launch party, the heady mix of classic Hed Kandi style tracks intermixed with some real scorchers, "Stupiddisco 2011" in there with loads of outstanding others that will probably see this mix make it into our top ten of the year for sure.. However, with his April, May & June sessions every bit as good in their own impressive way, you could do far worse than grabbing the lot while you can, by going to http://djburns.podomatic.com/ and soaking up some of the brilliant Burns beats.
To another new-ish kid on the D.J. clubbing scene block, we say new, but Jamie Hammond very much established himself as a force to be reckoned with last year, quickly picking up residencies at clubs including Onyx & Popcorn, as well as being spotted by Italian giant Muccassassina, this on top of a series of regular gigs on the straight clubbing scene that keep Jamie's hand in. Very much one of those new breeds that can stand shoulder to shoulder with a whole load of peers that have been pushing the envelope for many more years, Mr Hammond's heavenly style of progressive, tech toned, uplifting vocal & funky intentions with his music choices underpin a talent that, in our view, see's him way underexposed on London's gay scene, his sets surely to go down a storm anywhere, as they have in recent appearances for Spanish brand SuperMartXe. So, whilst Jamie may be continuing to fly under the radar of some of the more influential promoters in the capital, gigs for Ministry of Sound & Pacha are testament to his talents and we predict this man to really go places in the next few months.
As for his compilations, Jamie has produced three since we last took a look at him back in March, each very much purveying the progressive intentions of his music mixing, his "Spring Break" compilation very much showing the straighter side of his sound style, perhaps a reflection of the gigs he was holding down at the time. However, in "Summer Sessions Part One", we have a mix that dips in & out of lots of house genres, from funky, to disco, to progressive & to uplifting, the combination of old & new very much a trend that Jamie had latched onto of late and one that is characteristic of the music clubbing scene right now. And he couldn't have picked a better track to kick off this compelling compilation than a rapturous re-work of the huge "Sunday's At Heaven", that very much melted us to this
105 minute mix from the minute we heard it. So, with "Summer Sessions Part Two" due out soon, why not grab the first one now by going to http://d-jamie.podomatic.com/.
Right, before we hit the home straight for this first chapter in our colossal catch-up, time for another track which is very much knocking on the number one slot door in our 2011 chart. This is a track that very much sets it stool on a classic tune remixed, the Sebastian Krieg & Strobe club mix of "Twist In My Sobriety" having all the delightful depth of original by Tanita Tikaram, yet with the brilliant blend of electro beats & uplifting tones that makes it a real dancefloor delight and one that has worked like a dream for plenty of D.J.'s. Plus with a summer 2011 version due for release shortly, we are sure this track will be featuring large for a few months to come, the full length strobe club mix well worth a listen via http://youtube.com/watch?v=TIuS-9jrWkI.
On the homeward stretch for this newsletter, it's now the turn of Nick Tcherniak to step into the musical spotlight and a deserved inclusion at that, as he is one of a rare breed of D.J.'s that not only manages to make us laugh & giggle on the dancefloor, but never fails to hit the mark with his musical mastery, his full-on tech style of sound suiting the gigs that he holds down on the scene on a regular basis. Having worked for brands that include Trade, Matinee, SuperMartXe, & DTPM, Nick is no stranger to the big clubbing stage but never shies away from the smaller style gig, such is his love for his art. And that art also extends into the recording studio, recent accomplishments with  recording partner Steve Thomas including the magnificent "My People", along with the delectable "Deep Water", although being no slouch, can boost, just last week, two  back-to-back releases that are also pure gems, "My Desire" another collaboration with Mr Thomas & featured the amazing vocals of Abigail Bailey, but for us, the outstanding of the two, Nick's 2011 remix of one of our all-time favourite tracks, "Trapped" with the mighty Peyton on vocals. Mind you the former is not shoddy, far from it, in fact the more we listen the more we like, both surely to see huge exposure in the coming weeks, although available now , "My Desire" as a single release on download site Beatport at
https://beatport.com/en-US/html/content/release/detail/378645/my-desire, while "Trapped is part of a 33 track album "Summer Hits" in Kult Records released via https://beatport.com/en-US/html/content/release/detail/383210/Summer%20Hits%202011.
But Nick's productions don't stop there as he is a consistent deliverer of top notch podcasts, some representing performances at clubs he plays, his recording from his set at SuperMartXe in March a really good example. while he also pops in the odd more conventional studio created compilation. Indeed, his latest offering "My Desire" leans away from the tech style we are used to seeing live, towards the tribal & trance style of his sound, for this first part at least, the title track midway through then taking you on a more tech fuelled direction, making this a very engaging 78 minute mix that showcases a broad spectrum of styles.  However, it is his "Disco Tech" release from April that really hits the mark for us, a glorious gathering of tunes that is pure Tcherniak in the making, one that stands him out from the run of the mill crowd, making it to our collection the moment we heard it and a creation that will grow on you the more you listen to it. So, to grab your fill of Nick Tcherniak in the mix, go now to http://nicktcherniak.podomatic.com/ and follow our lead or take your pick.
So to our final choice for this colossal catch-up chapter and what a way to end with a towering talent that we have admired since that heady days of Crash well over ten years ago, but one who has recently come to the fore for brands such as "Meat", "Downtown" & "Room Service", once again opening our eyes to the excellence of Tom Stephan. Indeed, we couldn't have been more impressed with his performance when we visited "Meat" last month, the first half of his split set very evocative of the underground style we used to enjoy at Crash, yet the second half with all its up to date additions still showing that Tom has not lost his touch in sparkling in the spotlight & turning up the heavenly house music heat. But whilst Shoreditch is his hangout home, Tom's services remain in demand right across the globe, his pseudonym "Superchumbo" still carrying considerable weight and seeing him currently in the middle of a mini tour of the US, having played to a packed out D36 in New York just last weekend & with gigs in The Hamptons & Chicago still to come, before we see him back in London for the superb Summer Rites Remixed mini music festival in July.
However, it is the studio where Tom remains at his  most accomplished, a never ending string of creations coming out wither under the "Superchumbo" label or in close association with recording partner Kris Di Angelis, it being difficult to know exactly where to start as so many of his tracks hit our musical sweet spots for one reason or another. However, when we first heard "Run The World" at Room Service a few weeks ago, we didn't realise it was a Tom compilation until the man himself popped up to let us know, since when we have heard it hit even the Beyond dancefloor, so can see the track really going places in the next few weeks. That said, we also adore Tom's work on track "Turn Me On", one which will be familiar to you as soon as you hear it, while "Jerk It" is right up there too. Then there are his "Radio Chumbo" compilation mixes, No. 30 the latest & a great barometer for those of you who have not had the good fortune of seeing Tom play live, all his creations a mere click away at http://soundcloud.com/tomstephan/ and each one mentioned, contenders for your collection.
Right that it for the first of four catch up newsletters, and with a massive 32 compilations & tracks featured right here, there should be plenty for you to get your musical teeth into. However, with so much more to come, for the next chapter we hop across into Europe, looking at artists that include Steven Redant, Ivan Gomez, Mike Kelly & Danny Verde, while moving further a-field, giving Israeli Guy Scheiman a special slot. Then for our third chapter, it's very much about Beyond, we picking up on virtually all the superstar residents & their latest works, while we will round up in pure eclectic style with our final catch up chapter. So plenty more music to come, although in the meantime we hope you like our choices here, leaving us to simply say, "….sit back & select those sounds, then turn up the volume & let them play, as music is the answer…" (DISCO MATT)
Of the scores of D.J.'s that we have come to know through our writing, we can count so many as friends, plenty of those as good friends, but just a handful that are close friends, individuals that we have strong associations with and whom we have spent some special moments with, both in & out of clubs, Leomeo Carandang being one of those few and a guy that we feel honoured to know. However, that said, the bond we have developed (and it's a strong one) has not clouded our judgment on Leomeo as a D.J., nor has his handsomely good looks, as there is far more to this prolific Parisian player than meets the eye, six delightful days recently in both London & Paris allowing us to learn much more about the man & his music than we had ever known before.
But, having caught our eye a good three years ago, while having been treading the D.J. & clubbing boards for so much longer than that, Leomeo, is probably the one talent to whom we have devoted the most biographical style focuses, music posts, reviews & reports, the total running deep into double figures, some more detailed than others, yet all with the same result, showcasing the merits of this magnificent man & his music. So, deciding to devote a special post, the second in out series, came as easily as the first, and will take a similar form to that, as we look back through our archives, pick out highlight of posts & reports and bring you brilliantly into the life, times & works of our Parisian based Philippine born pal.
So, let's kick off where it all stated for us, the biog/focus we devoted to him, one of which we have already published on our D.J. page, which you can check out via direct link http://discomatt.com/web/2011/05/d-j-s-leomeo-carandang-focusbiog-issued-saturday-14th-may-2011/, competed in ahead of his appearance at The London Global Dance Festival (more on his showing later), although this first devotion goes back further.
Extract from our Music is The Answer post, "French Fancy's" issued 4th November 2009
Our second choice this time round goes to French fancy & worldwide globetrotter Leomeo, probably one of the sexiest D.J's we have seen in a long time (what is it with these French boys!?!), who spreads his musical words wherevever he goes, whether it be Montreal, New York, Barcelona, Berlin, Rome, or Sydney, definitely earning him a reputation across the planet. But it doesn't stop there, as his wings have spread across Asia, with major gigs in Kuala Lumpa, Shanghai & Manila, but also Singapore where he was resident for a while. Then there are places like Tel Aviv & Prague as well as the clubbing hotspot, Ibiza & you will realise that there are precious few places this man's steps have not trodden. Of course his native Paris his major stomping ground, but London has not escaped his attention, with gigs at Discotec & more latterly Lovechild, where we witnessed his superb set. When he is not running around the world, Leomeo has a resident slot on the very popular "Radio FG" French online music channel & whilst his musical roots have a tribal, electro & progressive tendency, his energetic style goes more vocal too, his work dipping in & out to great effect. So, we definitely recommend a visit to http://leomeo.com where you can get your complete fill of over 8 mixes plus a whole load of visuals and more.
So, with that look at Leomeo setting our stall and the LGDF post following, we continued our focuses of this French fancy, our biography style posts culminating in this composition for his new website, we feeling particularly honoured that he both approached us & tendered  us for this written piece.
Final Draft issued to Leomeo & applied to his new website http://leomeo.com, Febraury 2011
If ever there was an internationally renowned D.J. with a prolific pedigree it is Leomeo, a well established talent who, from his base in Paris, has touched virtually every continent the world, destinations including Montreal, New York, Sydney, Shanghai, Istanbul, Rome, London & many in between. With roots firmly in Asia, but with Europe being his first real playground, making Paris his home saw his early steps in D.J.'ing inspired & encouraged by his then mentor ,Claude Challe of Buddha Bar fame, a young Leomeo evolving quickly from lounge & chill-out to more mainstream house, with residencies across Paris and guest appearances across the globe quickly following. Leomeo's influences have a true tribal feel, yet with tech tones, vocal injections & progressive beats, means he has an amazing ability to adapt to a wide range of clubbing brands & concepts, as well as keeping his audiences entertained throughout his live performances. This makes Leomeo one of the busiest D.J.'s on the worldwide clubbing circuit & scene to this day.
And it doesn't stop there, as Leomeo has chalked up an impressive collection of studio works and remains continually active & creative with projects involving both recording partners & other leading producers. With a dynamic discography including solo tracks and remix works, he has amassed a comprehensive collection of compilations, now close on treble figures and with equally impressive download statistics. Ranging from tribal tunes to dance devotions and back again, Leomeo's recording's are as prolific as his live performances, recent solo releases "The Sound Of C" & "Give Me Love" snapped up by a handful of artists for remix productions. Plus with new projects a-plenty including working with a new vocal artist on a number of tracks, this stand-out studio activity combined with in demand live performances means that the big club brands & record labels along with scores of bars, clubs & events all want a slice of Leomeo & his music.
From all of these devotions, you have probably now got a good feel for the man and is history, but what about his music? Well, trawling back through our archives, there are plenty of pieces we have written on his compilations especially, a selection of three from a score shared as follows.
Extract from DM Does The Music News Newsletter "Energetic Euro's", issued 18th October 2010
Right to France and to Parisian Leomeo Carandang whom we sadly missed when we made it across in September, although will be diarising another visit very soon. Currently, this enchanting Frenchman is on a semi worldwide tour, having taken in New York for just under two weeks & is now in Montreal, this being followed by a return trip to his beloved Thailand, where he spent a few years much earlier in his career & life. But it is fair to say, there is hardly anywhere in the world where Leo has not laid his musical hat, we always being thrilled when he makes it to London, recent visits including for Alex Erfan's massive LGDF gathering & then Lovechild's "Hot Tropicana". But trips to Italy, Germany & Spain litter his exhausting schedule, although we can't wait to see him back in the capital in December for another pre Christmas meet at Lovechild.
So, with all this touring on his plate, we would forgive him for not getting into the recording studio that often, but nothing of it, as his list of compilations & track releases is nearly as frenzied as his globetrotting, his appearance at Cafe Ole in Spain creating a magnificent mix which is out at direct link http://soundcloud.com/djleomeo/cafe-ole-space-ibiza-by-dj-leomeo while a subsequent track of his called "Give me Love", featuring vocals from Diva Avari has been given the remix treatment by artists including Javier Medina, Pagano & Aurel Devil, although the original is our favourite, which has Leomeo's style written all over it which you can check out at http://soundcloud.com/djleomeo/leomeo-feat-diva-avari-give-me-love-original-mix. Then there is his own remixing talents displayed with a remix of DJ Rony's record "Colour Of Love", not to mention a full on compilation very much hot off the press & compiled in reflection of Leo's time in New York, which, along with over four pages of stunning sounds, you can add to your collection via http://soundcloud.com/djleomeo
Extract from DM Does The Music News Newsletter "Big Guns & Baby Boomers", issued 6th December 2010
As for Leomeo, well, we simply can't keep up with our favourite Frenchman (sorry had to be said), tours of The US, Canada & Asia taking him away from his beloved Paris for most of the last six months, as have trips closer to home, including Spain, Germany & Belgium as well as his home country France, Lyon often calling on his superb services. Mind you, as busy as he is, it doesn't stop Leo from dipping into the recording studio to lay down the odd compilation or two, many marking either his trips around the globe or the gigs he has played, three brilliant examples being  "Sunday IN NYC", "Shanghai Halloween" & "Matinee Paris – 1st Anniversary", all available at http://soundcloud.com/djleomeo. But we get extremely excited when he hits the track recording path, his own "The Sound Of C" earlier this year getting our vote, as does his latest remix work of Shazz's "Wherever You Are", which he cutely entitles his "Voulez-Vous Coucher Avec Moi" mix and is another example of Leomeo at his banging beat best.
Extract from DM Does The Music News Newsletter "March Winds Of Wonderful Music", issued 20th March 2011
Onward and to our next big star, our Parisian pal no less, whom we spent three fabulous days with in the French capital in February, we walking away having secured the place & our pal a special slot in our heart. But, whilst we didn't indulge in some of his music while in Paris, our Leo Leo proved the perfect guide to the gastronomic delights & the scenic sights of this awe inspiring city, leaving an indelible impression on our minds & souls for which we remain eternally grateful for. And who was better to show us Paris in such a superb way but resident of the French capital, Leomeo Carandang, our three day frolic allowing us the time to get to know each other even better than we did before, so thus cementing an already burgeoning bond of friendship between us. But that's not what we are here to talk about, rather that music that this magnificent maker creates and by golly does he do so at a rate of knots, on average one a month, very much matching his exhaustive gig schedule that takes this amiable & adventurous man right across the globe.
So, what's this latest Leomeo mix then? Well, "Me Gusta" has all the elements that tend to make up this man's music compilation, banging beats, the odd drench of vocals to keep you focussed & staying on track (check the lyrics of one of the tunes), although with a minimal amount of tribal influence which is usual for Leo, this 60 minute marvel is much more in the house music vein, a selection of sounds that would easily fit a Lovechild main room, a Beyond second space or even a SuperMartXe showing. So, with this latest production of his, our Mr Carandang displays his diversity & ability to hit the mark within a wide range of house genres and "Me Gusta" had our feet tapping & hips swaying from the off, so should you too by going to http://soundcloud.com/djleomeo/me-gusta-mix-by-dj-leomeo. Plus, if you are into your skiing and have made the European Gay Ski Week a date, then you will catch him playing similar sounds to supplement all that snow, the man fresh from a trip on the sunnyside of the world, Miami no less, while watch this space for news on a re-work of his track "The Sound Of C", which has just been given a 2011 make-over by a big production star.
And this third music selection in this special devotion to Leomeo neatly moves on to out first cultural review posted, the inspiration coming from out trip to Paris when Mr Carandang showed us around the city in splendid style. But rather than pulling out extracts of this comprehensive article, why not simply take a look by going to direct link http://discomatt.com/web/2011/03/does-culture-parisian-pursuit-perfected-disco-matt-on-paris-sept-2010-to-feb-2011/ and see how well our Parisian pal looked after us.
Having visited Paris during the week, we were sadly unable to see Leomeo in action behind the decks, we missing two spectacular showings by him that weekend, as we headed off to Brussels & Antwerp.  Plus with Mr Carandang jetting off to all corners of the globe in an international D.J.'ing career that just goes from strength to strength, it is rare that he lands on London, but when he does, we always make sure we are there to savour his sets. Indeed, here are some examples of Leomeo in action, lifted straight from our reviews, very much reflecting what a terrific talent he is.
Extract from Review "Mains Meal Of Magnificent Music" on The London Global Dance Festival – Sunday 30th May 2010
"…..moving into the Mirrorarch room, which had been set aside predominantly for Italy's finest gay party club Muccassassina, but with a little bit of French influence to kick off proceedings, the dishy Leomeo behind the decks representing Paris's clubbing hotspot Pleasure X and laying down some serious sounds that saw the room numbers swell before our eyes (check out his special compilation lifted from his live set performance, available at http://soundcloud.com/djleomeo). With Brent & Fabio still by our side, we bounded up to the D.J. booth to grab this French fancy's attention and weren't to be disappointed as Leomeo recognised us in an instant, lining up a track and then coming out to give us a warm hug & kiss (yum yum), he dressed resplendently in a fetching union jack vest & looking every bit as scrumptious in real life as in his photo's. Retreating back into the crowd we lapped up a healthy portion of Leomeo's stunning opener of a set….."
Extracts from Review "Leomeo Lovechild Love-In" on Lovechild "Hot Tropicana – Saturday 31st July 2010
"…..Returning to the main room was now a simple choice, especially as the lovely Leomeo was about to hit the decks and were we in for a treat or what, as this terrifically talented individual set about stoking up the already impressive atmosphere with a mesmeric mix of uplifting and funky vocal infused house, slowly sliding into more tribal and progressive beats, that took us on a journey of magical musical exploration. With every new track Leomeo selected, we became more engrossed with his delightful delivering, dancing deliriously to recognition of his rip roaring raptures and it was clear he was enjoying his lot too, bopping up & down behind the decks, occasional hands in the air invoking similar reactions from the packed out dancefloor. Such was the strength of his set, that the numbers next door in the Mirrorarch soon drained into the main room to soak up Leomeo's scintillating sounds……"
"…..But in reality this was no surprise, as the Leomeo show certainly packed a punch, his brilliant blend of funky, chunky tunes sliding into tribal tracks, had us hooked from start to finish and yes we were pleased to change our plans in order to make this "Hot Tropicana" happening, as his set was our outstanding highlight & well worth the visit….."
Extracts from Review "Funky French Fireballs" on Lovechild "Mirrorballs" – Saturday 11th December 2010
"…..standing right next to our French fancy, Leomeo having arrived to take up his duties behind the decks, the amazing act of Miss O Love a tough one to follow, although if there was anyone to take the music on a tribal, tech & funky filled jubilant journey, it was our man Mr Carandang, his string of selections hitting immediate approval with us and the main room revellers that were lapping up every tasty morsel of Leomeo's magnificent music….."
"…..matching this muscular man fest, was Leomeo with his music, working the crowd like the pure professional he is, mixing in plenty of dance anthems with his trademark tribal & tech beats that had the room pumping to his precision perfect performance. And such was the enthralling extent of this fantastic Frenchman's magnificent music, that, despite feeling very much under the weather with crippling stomach cramps, we still managed to dance in our usual dervishness for the remainder of his scintillating set, banishing all thoughts of our tumble dry like tummy, rather spinning on our spot in recognition of his brilliant beats….."
"…..But as is usual for us, the music shone the most and Leomeo's performance did particularly, he crafting his choices to cater for the crowd and hitting our sweet spot with his selections from start to finish….."
"…..If you happened to miss out on this latest Lovechild with Leomeo, fear not as our Parisian pal has laid down a special compilation to mark his guest slot set, which is a collection crammed full of tech, tribal & funky inspired dance tunes that had us hooked from the off & will you too we are sure. So to grab your copy of this magnificent mix which includes tracks from Danny Tenaglia, David Penn, Shazz & much more, go to http://soundclound.com/djleomeo….."
So, in rounding up our review segments on Leomeo with a link to his music page, it also now neatly leads into the final part of this special music feature, as we look to some of his latest compilations works, all worthy additions to your collection. Indeed, with Leo jetting around the globe again & well as playing in Paris, there are three additions to his collection out since our last music newsletter in April, the first inspired by his trip to Miami for the recent world music festival, where he cut a stride with some of music industry's biggest names, this neatly followed by his "La Leche" mix, which marked his Matinee Paris representation for what is the Spanish giant's most famous party. And just this last weekend, he played in Moscow at "Alimania" and laid down a compilation in celebration. We will touch on these in a little more detail in an upcoming newsletter, but all three are typical of Leo's current uplifting & pumping house but still with tribal influences that have run through his music for as long as we can remember. So, go grab all three at http://soundcloud.com/djleomeo and see which tips your scales the most, we know which one does it for us!
To the future and as they say, it's looking extremely bright for this terrific talent, as yet more global journey's are about to commence, Australia & Asia on the horizon, as is a new opening in Mexico which has sprung out of his Montreal connections. Then there is the brilliant news that his track "The Sound Of C" gets full release on Kult records, Leo's creation inspired by the genre of music from Belgium called "New Beats", with remix versions laid down by the likes of Tom Stefan aka Superchumbo & Matinee Group's Javier Medina since its initial release in January last year, a rhythmic & upbeat triumph that has made dancefloors & D.J.'s playlists across the globe already, so with Kult's weight behind it, should do even better. Catch both the "Superchumbo" & the "Original" mixes at http://soundcloud.com/djleomeo, along with other productions works including the brilliant "Nirvana Dream". Plus, do take a look at his sparkling new website, which gives you pretty much everything, not least some incredible videos he has uploaded, all at http://leomeo.com.
Right, that's it, our special devotion to Leomeo Carandang, an excellent D.J./Producer who we count ourselves so fortunate to be able to call him a true friend. So, here's to our Leo Leo and may his wonderful world of magnificent music grow & grow. (DISCO MATT)

Being back in blighty and with our feet under our most creative spot in the world, our own study desk, we are revving up our motors with a whole host of reviews to celebrate our trip away in unforgettable sunny South Africa, but before all that, we had to try and get back up to date with our music motions, especially given the names coming up, many who have been busy making music while we have been away soaking up the rays in Belitto & Cape Town. And, when you see who we have chosen, you will see that this a selection of the cream of the scene, some who have been delighting the dancefloors for many moons, but who can still strut their stuff in style, while others are more recent entrants to our crème de la crème list, but take their place with pride. But it's not just about the music, but about the makers too, so brief news slots will compliment the tracks & comps choices and hint towards things to come from our favoured few.
So, with the scene set, lets hit the ground running and in the best possible way as top of the tree slot simply had to go to Steve Pitron, the spinning star that has been making our musical waves since the days of Crash, huh hum years ago and sent us off to South Africa in style with a scintlating set at Beyond four Sunday's ago. So, arriving back in London on Wednesday, we had our eye on a return to Beyond, although not before checking out Room Service where he stole the show & entertained us to more of that Pitron perfection. However, not three days after we stepped on that plane to
Durban, Steve was in the studio finalising his latest podcast, which we were itching to download while away, but have saved ourselves to give it full justice back here in London, which we are doing right here right now, rocking around our study while the sun is shining.
But by golly did we wish we had popped it onto our iPod in Cape Town, as it is a sunshine splashed collection of terrific tunes, which gets you in the mood for smiling in the sunshine, with a glorious mix of new tracks & oldies rehashed, including a fab Madonna remix, a re-work of "Make Your Move", a brilliant rendition of "Upside Down" & the amazing "Missing" from Everything But The Girl in amongst many others new & newly re-made if you know what we mean. Indeed, with one track after the next sending us into a spin, we could go on & on (and will in a special post – watch out for that) but simply say, go get your copy now by heading to http://stevepitronsessions.podomatic.com and feel that Pitron perfection once again and as one track within this 142 minute mix suggests, "Get On The Dancefloor", as this magnificent mix will surely inspire you to do,  not least at Beyond where Steve is forever at his brilliant best.
Hot on Steve's heels is another D.J. who has been filling our musical boots with banging beats since those Crash days and never fails to get us "Doing The Disco Matt" these days, whether it be at Industri, down in Lo-Profile, across at Lovechild or even away from the sling at Hard On! (oops that's cousin Crisco Matt!) and more often than not, when we are peddling around London's roads. Indeed, while we were away in South Africa, Brent's compilations were filling our
ears by the poolside, down on the beach & even up on Table Mountain, not least his latest & third creation of 2011, harping back to his "No Americano" release a few months ago, but this one crammed with up to date Latino beats. Indeed, when you think of Latino music mixed in the modern way, there is no better exponent of this art, Brent?, well Brent Nicholls of course.
So in "Casa Latino" (full title includes "No Americano Two") he pulls of the Latin beats brilliantly and we simply couldn't resist downloading it while in Cape Town and bouncing along Seapoint's main road laughing, grinning & getting weird looks as a result, that's how entertaining we find this compilation. And from the off, Mr Nicholls gets you in that Latino mood with a catchy number "Swing Time", although it was (and still is) "Mi Cha Cha" that caused those hilarious outbursts in Cape Town, although with a full 18 tracks to choose from, all brilliantly blended by Brent, this departure from the dancefloor norm is amazingly addictive. So rather than succumbing to substances, slide into this substance of a set ala compilation style, by going to http://djbrentnicholls.com/web/2011/03/04/podcasts-casa-latino-2011-no-americano-two/ and download or stream to complete satisfaction.
Onward and to our next big star, our Parisian pal no less, whom we spent three fabulous days with in the French capital in February, we walking away having secured the place & our pal a special slot in our heart. But, whilst we didn't indulge in some of his music while in Paris, our Leo Leo proved the perfect guide to the gastronomic delights & the scenic sights of this awe inspiring city, leaving an indelible impression on our minds & souls for which we remain
eternally grateful for. And who was better to show us Paris in such a superb way but resident of the French capital, Leomeo Carandang, our three day frolic allowing us the time to get to know each other even better than we did before, so thus cementing an already burgeoning bond of friendship between us. But that's not what we are here to talk about, rather that music that this magnificent maker creates and by golly does he do so at a rate of knots, on average one a month, very much matching his exhaustive gig schedule that takes this amiable & adventurous man right across the globe.
So, what's this latest Leomeo mix then? Well, "Me Gusta" has all the elements that tend to make up this man's music compilation, banging beats, the odd drench of vocals to keep you focussed & staying on track (check the lyrics of one of the tunes), although with a minimal amount of tribal influence which is usual for Leo, this 60 minute marvel is much more in the house music vein, a selection of sounds that would easily fit a Lovechild main room, a Beyond second space or even a SuperMartXe showing. So, with this latest production of his, our Mr Carandang displays his diversity & ability to hit the mark within a wide range of house genres and "Me Gusta" had our feet tapping & hips swaying from the off, so should you too by going to http://soundcloud.com/djleomeo/me-gusta-mix-by-dj-leomeo. Plus, if you are into your skiing and have made the European Gay Ski Week a date, then you will catch him playing similar sounds to supplement all that snow, the man fresh from a trip on the sunnyside of the world, Miami no less, while watch this space for news on a re-work of his track "The Sound Of C", which has just been given a 2011 make-over by a big production star.
Next up and we kind of hop over the border from France to Spain, well in respect of the fact that Spain, Seville to be exact, as this is the home city of the long time London based Spanish superstar D.J. Gonzalo Rivas, who, like Brent & Steve, has been entertaining with enthralling music for well over 10 years. Indeed here in the capital, there is hardly a major club that hasn't benefitted from his talents, the list extending to biggies, Trade, Salvation, Orange, Beyond, A:M, Juicy, Action, Heaven, the list goes on & on, Mr Rivas having to sort of fervent following & resounding reputation that has meant he has remained one of the hottest properties across the scene for as long as he has. But what really stands Gonzalo out from the crowd, is his amazing ability to match the club, the atmosphere & the mood with his music style,
which ranges from disco, to electro, from tech to techno, from pop to progressive & virtually every genre in between, hence why he features at such a wide range of clubs & events, so many both at home & abroad that we could take another paragraph just to list them.
Yet, it is his music that does the most of the talking and Mr Rivas is just as prolific in the recording studio as he is out in the clubs, a regular set of compilations coming our way on a regular basis, his love for deep tech & progressive house, displayed through his series of "Deep" podcasts, this love most likely coming from those legendary slots in the Trade main room at Turnmills & the RAW room at Orange. And in his latest March offering, Gonzalo continues the tradition of hitting the mark with his music selections, 12 terrific tech tunes that would be no strangers to his sets at either events, so for those of you that have not been witness to his performances, going to http://gonzalorivas.podomatic.com/ is the next best way to receive some Rivas rapture, the man also serving these recorded sets up via Soundcloud at http://soundcloud.com/gonzalo-rivas. Over & above all of that, we are right pleased to include him here as a mini birthday treat as his big day is tomorrow & is a biggie too, but you can also join in wishing him well by turning up to his regular gigs for Orange "RAW", A:M, and particularly Beyond, where he has become a feature of the main room, one so well deserved.
Next in our cream of the scene selections and the second special birthday inclusion, is Hifi Sean Dickson, a scot by birth but who has made London his home, virtually immediately making an impressionable impact at the then superb Saturday weekly wonder that was Juicy, Sean's musical magic also extending to Hard On!, Barcode & Beyond, more recent conquests including DTPM and the mighty Orange, where he was welcomed to the hallowed turf that is the RAW room, starring alongside original's Gonzalo Rivas & David Jimenez. So, with this sort of pedigree, it is no surprise that
he is part of our special selection, not least as he is just as prolific in the recording studio as he is behind the decks, his future, deep & tech fuelled house winning him hoards of fans wherever he goes, international dates no stranger to the Sean schedule, San Francisco having already featured & summer dates across Europe looming.
But like our first four, it is the music that we hone in with Hifi, checking out his latest two compilations, not known as podcasts, but "Hifi casts" (we love it), which are issued now on a monthly basis. So, with February finding us here, there & everywhere, but March finding us back on track, both month's releases get our attention, each one crammed with a-typical Sean sounds, elements of the future house he has become so well known for, funky, deep, soulful & tech toned tunes that have made him so popular not just at RAW (one of his most favourite gigs) but also at Beyond, where just yesterday he had The Chapel Room rocking well past 10 a.m. in a 3+ hour set showing. Having danced under the mirrorball of happiness to Sean's sets in the past, his Hifi casts evoke exactly the same feelings, so we cannot recommend them enough, by going to http://itunes.apple.com/podcast/dj-hifi-sean-psychedelic-house/id374015604 where ALL the downloads are offered by Sean for free (what a generous man!) and our small token of appreciation of this generosity is to wish Sean a very happy birthday on this the 21st March 2011.  
So to selection six and a guy that never fails to entertain us through his music, through his appearances and through his party attitude that is un-paralleled with any of our entrants so far, a man that generally spells trouble for us, as it is this awesome attitude that so often drops our guard and sees us let go with gusto. And just hours ago at Area was yet another example when Nick Tcherniak's attendance & influence had us in stitches of laughter and moments of madness, dancing, drinking and delighting in his company. Yet Nick stands for so much more, from being the face of Trade way back when, through regular appearances for clubs like Discotec, Fiction & DTPM, to masterminding the
music for Trade's more recent parties, back-to-back sets with studio partner Steve Thomas, often stealing the shows, that studio work gaining incredible momentum last year with hits "My People", "Deep Water" & "The Answer" hitting the big time in both download charts & dancefloors.
So, we simply had to mention his music here and his latest two podcasts, which were (like many) released while we were on our travels, the first his February session and very much evoking his sets for DTPM, where tech tones are neatly mixed in with vibrant vocals to produce a irresistible mix of genres that so often see him filling floors wherever he goes. But the second is a real corker and one lifted from his live performance at SuperMartXe just over a week ago and marked the first ever (yes ever) set on new club Pulse's main room, this special recording also including the live PA of Abigail Bailey, so a memorable mix to add to your choice collection for sure. So where do you grab these two gems, well by going to http://nicktcherniak.podomatic.com/ and clicking on the relevant two, plus keep your eyes peeled for Nick's next DTPM & SMX gigs coming up in April, among appearances at Barcode, as well as more of that studio work, news of which we will bring you in forthcoming posts.
So to number seven of eight (yes we are nearly there!), this prestigious player hardly ever failing to hit our newsletters in some form or another, whether it be through his tracks or his compilations. Indeed he was part of our first music catch up post of this month, although we didn't have enough space to mention his studio works on tracks in the pipeline as well as already laid down & doing it. And it is his studio work that Danny Verde is perhaps best known for, although you should know by now (especially from our last post) what these smash songs/tracks are, although 2011 has already marked the resurrection of one of his biggest "Pushin To The Top", this collaborative track with producer Halmadaxx, originally released in 2008, which had been brought bang up to date with four remix treatments by Hector Fonseca, Pagano, and the two original's, Halmadaxx giving it a trance feel, while Danny adds his "Miami 011 remix" (our favourite) to the pile, all which you can grab at https://beatport.com/it-IT/html/content/release/detail/335060/pushin-to-the-top-2011-remixes.
But, while Mexico, Brazil & dates in Europe have been stealing his time, just today, Danny confirmed that he is back in the studio working on finalising a new remix production for Ellie Golding's "Starry Eyed" (more news on this soon) while his production for Eva Universe and their track "Ashes", which was given the initial Soundcloud release a short while ago, is yet another Danny smash, plenty of lyrics & vocals making their mark that should see this appeal to a broad range of dancefloors & clubs, not to mention music loving ears. With heaps of the euphoric & uplifting tones that always mark a great Verde version of a track, "Ashes" is no exception, follows his last huge hit "Till We See The Sun" in the same vein and looks set to be the spring/summer sensation for sure, that initial sample release still available by going to http://soundcloud.com/eva-15/ashes-danny-verde-remix. As for Danny, well he will be right here in London next weekend for the Black Party at Area, followed by April dates across Europe, including the Delice Dream Festival in Barcelona, dates in Hawaii & The U.S. also penned, so as busy D.J'ing as he is in the studio.  
So to our final specialist selection and a chap that made such a big impression on both us and London on the first day of this year, playing a superb set for Salvation at Koko and then a spectacular set at Fire for As One, the marriage of minds brand that ended up being THE party of the NY celebrations in the capital, Guy Scheiman instrumental to rocking Lovechild's room to its foundations. Having made such a splash, we then splashed out on a full-on focus at the back end of January and have been itching to include him in our posts since, such is the magnitude of his music mixing. Yet, while this impressionable Israeli boy struts his stuff on the Tel Aviv scene with regular residencies, like so many D.J.'s of his ilk, breaking into Europe has been quite tough, although his style of sounds are entirely suitable to
the scene, this being suitably displayed in his latest compilation, "Winter Session 2011", which he released while we were grabbing some summer in South Africa, the 80 minute mix crammed with corkers, not least that Danny Verde remix of "Pushin To The Top" we mentioned earlier, along with four of Guy's own remix productions, truly reflecting this man's talents, a compilation already in our collection and should be in yours by going to http://soundcloud.com/guysc/winter-session-2011-mixed-by.
But it is his studio work on tracks that we want to really shout about, a whole band of remixes already having made playlists around the world, a project with Jack & Joy featuring vocalist Belle, topping a long list of remixes that he has worked in just the last couple of months, "Break This Down" a stand-out selection which is out on Beatport & available via https://beatport.com/en-US/html/content/release/detail/336374/break-this-down#. But that is just the tip of the proverbial iceberg as projects currently under a full head of steam include UK artist David Jonson's single "Get Down & London Beat's "Thinking About You", while releases bubbling under the surface include Guy's TLV mixes on Amada Morra's "Heartbeat" and the track "Music Takes Control", both which are set to make in big in The States & Canada where they are due to be published. So, this is definitely one prolific producer in the making, Guy as busy in the studio as anyone we know and with passion for music  running through his veins just as much that will surely see him crack that much need breakthrough into the European scene.
Right that's it for this rather selective newsletter, the eight inclusions very much deserving their place as each have produced some truly magnificent music in the last few weeks while we have been on the other side of the world, so a major thanks to each & every one of them. Looking forward, the third in our catch up newsletters has already been formed and, unlike this, will be a quick fire affair, a list already extending to eighteen D.J.'s & likely to grow even further by the time it is released next weekend, so keep your eyes peeled for that, plus the next two in our "Focus" series, looking at D.J,'s Savin & Marco Gee.
We close with three quick mentions, first for the new Facebook group "iMIX – Podcasts For The People Form The World's Best D.J.'s, which was created by none other than Brent Nicholls  and has, in the six or so weeks it has been going, has taken off amazingly, with daily posts from a whole range of D.J.'s. So it is well worth checking out by going to the group link http://facebook.com/php?sk=group_126968997375548, or by dropping an e-mail in to find out more at imixcast@groups.facebook.com. Next quick mention goes to Fidel Trotman, who celebrates his birthday today (March 21st) and who is part of that 18 strong cast for our next newsletter, so happy birthday Fidel. Finally, for those of you, like us, that missed Alan K's final set at beyond, fear not as in conversation, he has hinted to us that a podcast commemorating the event is due very soon and, of course, we will be the first to bring it to you.
So all that remains to say is, we hope you like our specialist selections here and of so you know what to do, "…sit back, select those sounds, turn up the volume & let them play as Music Is The Answer…" (DISCO MATT)