While finding ourselves amidst an avalanche of new releases, our latest Podcast & Track of The Week choices came quite easily, two terrifically talented D.J.'s/Producers latest serving up superb smashes, a hot of the press compilation that soars above all others with its sheer splendour, plus a hurricane track that hits the mark in every department, we sharing our take while download/stream links on both are mere large image clicks below.  
How the week has flown, it hardly feeling like seven days since our last Podcast & Track of The Week picks, but it has also been a week of amazing musical activity, a whole host of new productions from players both in London and internationally. So, wading through the choices of who to choose for our hallowed selections heights has been quite a task, although despite the depth of choice at our fingertips, two very quickly rose to the top, the Podcast pick a much anticipated release that we & many have been eagerly  waiting for since his WE release, while in our track choice, we have a dancefloor dream which we predict will make a significant summer splash across the scene.
So to that hot of the press compilation and as we mentioned, one we have been eagerly anticipating for quite a while, since his WE "Formula One" podcast back in November to be exact, the plan at that stage being to release two volumes, although with the super speed life that Steve Pitron leads both inside & outside of his considerable working career, it is only now that we can sink into another of his majestic mixes. But the wait has been well worth it, as he has, yet again, created a compelling & captivating compilation that shouts the trademark Steve Pitron style of sound from the first few brilliant beats, he extolling of this prolific podcast, "…this session collates some of my biggest tracks from the last few months as well as some brand new tunes that some of you will recognise from my Beyond &WE sets…". And in the halcyon days of old, we would have been one of the "some", although having been out of circulation for a while, this resplendent release reminds us of just how much we miss the live sets of this superstar of the scene, while when we manage to get back into our cycling & clubbing saddle, we will not only be propelled by the power that a Pitron podcast provides, but we are hopeful to be back on our infamous spot, savouring another spectacular Steve set.
But back to this stunning session and one which is a special release for the upcoming As One In the Park festival where Mr Pitron will play and one that has all the hallmarks of being a clubbing calendar colossus, this mix matching up to the might of the meet every inch of the way, the popularity of a Pitron podcast once again seeing this latest release storm to the top of the Podomatic dance chart, while with over well over 2000 plays in just over a day, it outstrips any of our other choices for "Podcast of The Week" by a country mile. But with our fevered excitement just ahead of the release was tempered by the As One connection, there is no doubt that this is right up there with all his 2012 podcast productions, Mr Pitron pitching this mix to fit the festival occasion it is aimed at, superbly skilfully (well we wouldn't expect anything less) and for those, like us unable to make Sunday, it serves as a splendid souvenir of what we are going to miss, another Stunning Steve set. So, as we look forward to a full track listing & some bonus tracks which should be released onto his Souncloud site at http://soundcloud.com/stevepitron soon, in the meantime, we cannot recommend this release enough, one which you should add to your collection without delay by heading to http://stevepitronsessions.podomatic.com then hitting the download button, while to stream you can go direct to http://stevepitronsessions.podomatic.com/entry/2013-05-20T03_32_48-07_00, where we know both "likes" and "comments" would be gratefully appreciated. But for iTunes officinal's, fear not, as it's out there too & available to download for free at https://itunes.apple.com/gb/podcast/as-one-podcast/id420879433?i=159689182, we already hankering to get it loaded to our iPhone
To our "Track of The Week" now and as we indicated at the head of this feature, it's a piece of "…hurricane…" house music heaven that makes the grad in every single dancing in every department, tripping through the genres delightfully, while the vivacious vocal re-work is a akin to a Danny Verde track, such is its splendour. However, it's not Danny that has reproduced Alexis Jordan's US chart smash, "Acid Rain", but one Steven Redant, another prolific international D.J./Producer that is, like Mr Verde, riding high on a wave crest of both clubbing & studio work showing successes, not that Steven doesn't fly high in his life usually, as his hectic schedule takes him to all corners of the globe, trading the mile high club for the club dancefloors with weekly regularity. And this last weekend was no different, even if the distances weren't huge from his Madrid home, Steven having stormed Paris's captivating club, Scream, with a stellar set, the following night playing to a packed out & full to the brim Fuse, as La Demence's "Leather Me" event resplendently rounded off a Brussels Gay Pride weekend to remember, this brilliant brand & club where Mr Redant first cut his career in D.J.'ing cloth, he being born & of Belgian descent. However, since those early days, Steven has certainly spread his wings far & wide, he having played in virtually every single continent on the globe, Antarctica the only one missing from his list, although if there was a club there, Mr Redant would have featured for sure.
So, given all this globetrotting, it is a minor miracle that he finds time to dive into the recording studio, but that he does and with gusto, this year already having seen him produce no less than four podcasts & five tracks, three of which have reached the dizzy heights of number one on US dance chart Billboard, his collaboration with Danny Verde & Guy Scheiman (as The Bent Collective) on the Avicii vs. Nicky Romero Smash "I Could Be The One" the most notable. However, having built up his superb chart topping head of steam, Steven has done it again, his "Hurricane" club remix of the already mentioned Alexis Jordan's hit, "Acid Rain", in our view, the best of the bunch in a five part package, out on iTunes at https://itunes.apple.com/us/album/acid-rain-remixes/id630314306, his "Dub" mix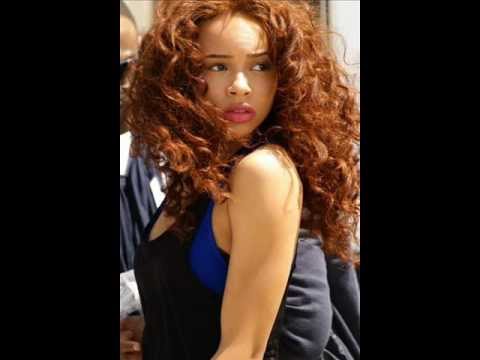 also gathering a daancefloor head of steam, especially in the bag of beats of those D.J.'s that prefer the more minimal style of sound. However, we much prefer his full-on club version, one that is sheer house music heaven & in a storming "Hurricane" style sort of way at that, one which, given its considerable dancefloor creditability we can easily picture making it big in clubs such as Beyond, Muccassassina, Red & Blue, La Demence & Scream, we being sure that Mr Redant slipped it into his sets at the last two showings. And in this choice, Steven has selected a single that really suits his sound style, plenty of punchy peaks, vivacious vocals & tech undertones within the original, while given it quality, the only way was going to be up and that illustrious Billboard chart number one was always its destiny. So, with this terrific talent topping our "Track of The Week" choice two weeks in a row, deservedly so, all that remains to say is for you to head to https://soundcloud.com/stevenredant/alexis-jordan-acid-rain-steven, where you can stream to your heart's desire, while watch this space for the next Steven smash that is sure to follow very soon.
Well, that's it for another week and with heaps of yet more new productions oozing from our pours, we are already looking ahead to our next selections, while in both Steve & Steven we have two captivating podcast & track choices that superbly serve to prove that, in their hands, "Music Is The Answer! (DISCO MATT)
It may be a sedate Sunday in our world, but Brussels will be banging to bags of brilliant beats tonight as La Demence rounds off a glorious Gay Pride weekend with their "Leather Me" event, the dynamic D.J. line up including Steven Redant, Paul Heron & Ben Manson making our "Pick of The Day" selection simple, further details an image click below, while we deliver our own devotion beneath
If you are regular followers of our features, you will be familiar with a collection of clubs that we rank & rate highly among the wealth of others we have visited in the twenty or so years we have been stepping out on the scene, destinations that sport our selections extending to Antwerp, Barcelona, Brussels, Cape Town, London, Paris & Rome, while our historical & informative years home, Johannesburg makes it in too, the list of clubs reading as our own style clubbing who's who. With names in the frames including clubs Bronx, Decadence, Matinee, Mucca, Red & Blue, Scream & Trade, when you to synch these seven with the eight  cities, you will realise there is a name missing, but which & to which city? Well the answer lies in Belgium, not Antwerp of course as that is Red & Blue, but in Brussels & La Demence, a club that from the moment we stepped foot through Fuse's front door, this brilliant brand's base camp, we realised it was something quite special, the whole feel of the place, from the main room through the second space & upstairs to the play area, had an atmosphere akin to our decadent clubbing days of old, while it was the friendliness of the people, particularly the promoter & his terrific team that elevated this exceptional & captivating club to the who's who heights we now place it.  
Now, while we have only visited two, it pretty much goes without saying that La Demence gets our whole hearted recommendation and this tonight is no different, not least as its "Leather Me" event rounds off Brussels Pride weekend, one which has already seen Hustlaball stand in the spotlight on Friday and at Fuse no less, Hector Fonseca in town the following night & pulling a colossal crowd, both parties pretty much laying down the gauntlet, although one we know La Demence is able to meet squarely in the eye & take up the challenge. And with a star cast of D.J.'s ranging from regular & roving residents, Andrei Stan kicking off the main room madness, followed by superstar international D.J./Producer Steven Redant, fresh from his stunning set & showing at Paris's Scream, Paul Heron making a welcome return to the La Demence decks too, the place will be packed & pumping. But there is much more, Ben Manson another prolific player making it up from Paris, while Amsterdam based Dikky Vendetta is sure to shine, La Demence renowned for attracting a crowd not just from across Belgium, but from Amsterdam, London, Paris & even Spain, many of the Hustlaball heavies sticking around to see out Pride in style, the full line up a click away at https://facebook.com/events/582943995067829/, while more info on the club & this exceptional event can be found at http://lademence.com.   So, with La Demence landing our "Pick of The Day" choice, it's all steam ahead for their latest outing "Leather Me", we wishing we could be there to once again soak up the awesome atmosphere, while f you are in Brussels, then party, party, party on our behalf, naturally making sure you "Go There! Be There! (DISCO MATT)    
It may be Eurovision night in Malmo, but the scintillating sounds of our Super Swede, Per QX are far more enticing than Bonny & co in Sweden, he headlining Little Brother's "Big Top" event which takes place at The Dalston Superstore tonight (Sat 18th May), event details a "Pick of The Day" banner selection away opposite or an image click below, while we shares slices of the Superstore piece on Per, his bag of DSS tricks & then dinky event details beneath.
While a whole host of bars in Soho & the suburbs are gripped with Eurovision fever, tuning into Sweden & Malmo, we are shunning this song contest & Sweden itself, we rather focussing on our "Super Swede", Per QX who lands back in London & on The Dalston Superstore (DSS) tonight, headlining Little Brother's "Big Top event. And marking this marvellous meet, this Stockholm star was put under the DSS the Q&A spotlight, our selected snippets an intriguing insight into the latest world of the prolific D.J./Producer Per, while to mark tonight's meet he has compiled a ten track chart of tracks that look like playing their part in his performance, http://beatport.com/charts/per-qx-chart-4-lgb-dalston-superstore-18-may/181074 the pace to preview what to sounds to expect in his set.
Now to those Q&A spotlight snippets, the interview starting off by covering Per's repatriation to homeland Stockholm…
You used to live in London- what made you want to move back to your native Sweden?
I love London and Stockholm, but in Stockholm I've always known more music producers and songwriters, and I felt that it was about time go back and concentrate on music. I still love DJing in London and putting on the Guterslut parties there with Ralf, Nic and MS Crystal Mc. I do miss my London friends when I'm in Stockholm though.
Do you play out much in Stockholm and what's the queer scene like there?
I don't DJ here in Stockholm that often. I play occasionally at some clubs and raves. The raves here are great. It's a mix of techno heads, hippies, homos, heterosexuals and freaks all coming together, a bit like back in the good old days in UK. All the misfits that don't agree on our government's strict policies.There's not a gay scene as such, There are a few bars and parties. We don't have the same community and street culture here like you have in London, Berlin or New York.
…the interview also covering Per's new production project…
Who is your new production alter ego Ruefus?
I started the project at the beginning of this year. I wanted to do something different to my party sound. Ruefus is a bit slower and deeper, 117 bmp to 122 bpm, still melodic and energetic.My studio friend Zoo Brazil  is working together with me on a whole Ruefus and Zoo Brazil project. The first single is out in June. He's a great guy and knows how to make things sounding gritty and dirty.
…finishing off with some quick-fire questions, including…
Who would be your dream artist to collaborate with?
Armand van Helden.
What/who were your musical influences growing up?
De La Soul, Public Enemy, Snap, Leila K, NWA, Whitney Houston and Todd Terry.
Any hidden circus skills you can show off at Little Gay Brother Presents: Big Top?
The helicopter!!!!
To see the interview in full, head to direct link http://dalstonsuperstore.com/features/per-qx/, while the DSS website is well worth a look through if you have a spare hour or two, as its packed with fabulous features, upcoming events & much more.
So, we finish our feature with the promised dinky event detail and with the DSS crew confirming that   "…Swedish DJ/producer and Gutterslut co-founder Per QX joins us from Stockholm this weekend as a special laser basement guest for Little Gay Brother's latest circus themed party. LBG resident Terry Vietheer and guest C_A_C complete the basement line-up whilst upstairs music and merriment come courtesy of Chris Camplin, James Phillips and NuAge…" we simply need to add that, if you haven't been to the DSS yet, then this is a perfect event to break that ice, Per particularly a performance not to be missed, while for more details on the venue & for directions, head to http://dalstonsuperstore.com, &/or https://facebook.com/dalstonsuperstore. (DISCO MATT)
It started out competing for our affections over Trade, then won our hearts for no less than ten years, but 2013 saw a faltering & then failure in favour, disturbing promotional & other developments denting our devotions, but with the club looking like turning a back in the right direction corner, we are back backing Beyond & its "Best of Brits" event which takes place this Sunday morning (19th May), this Extra Bites post plugging the party & those corner turning tit bits.
Of all the clubs we have visited and experienced in London, Europe & back home in South Africa (and there are a lot on our lengthy list), we can count on a single hand those that have dominated our world, while two have absorbed also our lives, one of them being Beyond which, for the last ten years, has ruled our clubbing waves like no other. And despite a short break & switch in venues in 2006/07, our unwavering & unstinting support for this colossal club standing strong against the test of time and amidst an avalanche of changes in promoters, particularly in its current home, Area. Indeed, we have run with the rough & the smooth, along the was speaking our minds, particularly in the Jonny Marsh era, on some of the changes (for changes sake) that we disagreed with, while the club has received an unrivalled amount of rapturous reviews, recommendations & continuous coverage, all this based on its stature & standing as THE best afterhours club we have known ever. So, when that goal post was moved in early 2013, we questioned why Beyond seemed to be becoming a twelve hours rather than an afterhours club, the "Midnight" format in the past used for the odd specialist event, now a weekly feature, this disturbing development, in our view, damaging to the brand, not least that with clumsy room & running orders, it was evident that the club never filled that much before the usual 4 or 5 a.m. start of old. But with promoter Ben Kaye's insistence that this extending format continued, but moreover a meddling with the D.J.'s, meant that our faltering favour quickly became a total fall-out in disgusted disillusionment.
However, having still kept a watchful eye on our once much loved afterhours audacity of an Sunday morning outing, Beyond from this week looks like turning a corner, not so much in the timing, as for this Sunday's (19th May) "Best Of Brits" event, we are at least pleased that the halcyon days of the terrace room are being rekindled, as Fat Tony who, with all that recent D.J. meddling we mentioned, was moved first to The Chapel space and then to the main room, retruns to the terrace where we always said he should belong, not that he wasn't really popular in both other spots, but that we think he performs at his very best in this magical third room, Jamie head another that seems to shine here, as does The Oli. Indeed, going back to days of early Area old, so did Paul Martin, while he played his weekly part at Colosseum (Beyond's original home) too, it being a delight to see him back behind the Beyond decks and playing the Terrace too. So, while this dreaded "Midnight" format is still a ditching work in progress, our sources however suggesting the club's hand will be forced in pegging back its running hours by the enforcing powers that be, this subtle change to the terrace is good enough news for us to plug this weekend's party, full event details available by going to https://facebook.com/events/390756851038764/, this "Best of Brits" bash also serving as the main London re-party for the upcoming As One In the Park festival which takes place at Victoria Park next Sunday (26th May).
So, are we back backing Beyond as regularly as before?, well time will tell and that ditching of the weekly "Midnight" format will help, we remaining cautious for now, while happily pushing that particular party, then keeping a watching brief on further right direction corner turns and its hopeful peg back from its current extended hours borders . (DISCO MATT)
Firmly in the recommends newsletter groove, we hit on two of our fourteen Best Bites for the coming weekend, sharing a Short Shouts selection of the remainder taking place in both London & internationally, a clubbing choice of "Brilliant Brits vs. Exceptional European's"

With the London scene, which was always seen as the most spectacular of all, seemingly struggling compared with a year or so ago, there is, however, a sparkling selection of exceptional events to engross yourselves into this coming weekend, our broad choice of places to be & be seen on the scene stretching from Vauxhall to Soho, to Shoreditch, while the capital's continental counterparts are no slouches either. So, it only seemed fair to share our two best bites between the Brits & the European's, while we also spread our Short Shout love across the two, no less than eight of our fourteen weekend picks included here, while we finish with a mini mention for an upcoming festival ahead of our full preview piece.
So to the Brits first and our Best Bites choice which goes Friday frolic Super Electro Party Machine (SEPM), promoter Larry Tee having created what has become one of the most popular parties at its home venue, East Bloc, rivalling Saturday soiree's DISH & Gutterslut, such has become its fervent following. Yet Larry has had to plug away for a good year now, while with the likes of Tom Stephan (aka D Ramirez, Guy Williams, Jodie Harsh, & Princess Julia as special guests, he has attracted considerable attention to his club concept that, akin to a caterpillar & butterfly, has very much spread its wings. Indeed, in addition to Friday nights, the clubs calendar also includes a set of special Sunday soiree's across Shoreditch at Xoyo, the next event in June, building on the success of last month's meet here, while back to Friday's and SEPM has really found its flight in 2013, building brilliantly on that hard graft of Larry's, like it's Saturday sisters, pulling party people across from Soho  even Vauxhall, East Bloc owner Wayne Shires really pleased with the progress Mr Tee  the club night have achieved. So, it was an easy choice in making this our Best Brit Bite, SEPM fighting off the likes of Beyond, Little Brother's "Big Top", Trannyshack & Yes, tomorrow night (Fri 1th May) seeing one half of the duo known as The 2 Bears, Raf Daddy heading a line-up that includes a live performance by Q Boy along with SEPM residents Larry & Attack Attack, Attack (just one D.J. in case you were asking) on the decks in the main room, while the second space East Bloc favourite Josh You Are is joined by Q Boy, fresh from the main room, also spinning sounds that extend to the hottest 90′s RnB and hip hop. And with this shaping up to be yet another splendid soiree & popular party, we recommend you get across to East Bloc early as free drinks tickets are up for grabs for the first 100 people in, doors opening at 11 p.m. and the club running till a planned 6 a.m. finish, event details out at https://facebook.com/events/541304032587229/.
So to our three London Short Shouts, firstly landing on The Edge who are going all Eurovision on us this Saturday (18th May), showing the whole event live on big screens across the venue as well as boasting Soho's largest video wall, D.J. Niko keeping you entertained throughout & afterwards, https://facebook.com/groups/edgebarsoho sharing more details.
Onwards but back to Shoreditch (well Dalston to be exact) and The Dalston Superstore (DSS) who entertain club night Little Brother & their event "Big Top", our super Swede, per Q.X. heading a two floored line-up that also includes amazing Aussie, the terrific Terry Vietheer, further info out via the DSS page at https://facebook.com/dalstonsuperstore.
And finally for the Brits, our third Short Shout goes to Beyond, a club that has dropped off our supporting radar recently, although with promising changes afoot, plus with this coming Sunday's (19th May) party title "Best Of Brits" too much to resist, we thought we would give it a mention, the main room D.J. line-up hinting towards a tougher tech style sound show, while it's the re-formed of old terrace format that gets a huge tick from us, Fat Tony back & Paul Martin too, more event details out at https://facebook.com/events/390756851038764/.
Now we head over the channel and to Brussels our second Best Bite, well more "bites" really as its quite a special weekend ahead in the Belgian capital, why?, well its Brussels Pride and with each of the three events we have ended up landed on being equally enticing, we simply couldn't split them. And a bigger, more butch start you couldn't wish for as global brand Hustlaball bares its wonderful wares here for the first time, taking up temporary Friday night residence at Fuse club (the home of La Demence), the US & UK promotions team once again joining forces to serve up the cream of the porn star crop, including Marco Sessions, Lucio Saints, Trenton Ducati, Mathew Rush & Tomas Brand in what looks set to be a set of steamy shows not to be missed. Add to that a D.J. dream team that includes Paris based Leomeo who is quite a catch for Hustlball (in more ways than one) given his non-stop global schedule, while London's & Lovechild resident Tony English makes his Hustlball debut, as does Spain's Ivan Gomez who brings his studio production partner Nacho Chapado with him, both sure to be a hit with the already confirmed capacity crowd. So, need we say more as this is a sell-out event, although if you haven't grabbed a ticket, it's still worth heading to Fuse tomorrow night (Fri 17th May) as we are sure you can squeeze in, more details out at http://vimeo.com/63933134 & https://facebook.com/groups/47578419534/. Then the following night (Sat 18th), it's the turn of compact yet considerable club Hunkut to stand in the Pride spotlight and it will definitely be shining bright as the team have landed one of the biggest names on the worldwide clubbing circuit, Hector Fonseca amply able to pull a crowd that would fill the club six or seven times over, meaning if you want to see this true superstar in action, you need to head to Hunkut well in advance of the 10 p.m. start, the events page at https://facebook.com/events/231651163639557/ speaking volumes and leaving us & so you in no doubt that Mr Fonseca's set will be one not to be missed. Then, to complete our trio and this Pride weekend, Brussels rolls out its own red carpet club, the internationally renowned La Demence, which takes Sunday centre stage in the familiar surroundings of Fuse (where else really), the party sure to attract a crowd not just from across Belgium, but from Amsterdam, London, Paris & even Spain, many of the Hustlaball heavies sticking around to see out Pride in style. And the superb sounds from D.J.'s including Steven Redant, Paul Heron, Dikky Vendetta  Ben Manson sure to see to that, the events page providing the full line up, this a click away at https://facebook.com/events/582943995067829/, while more info on the club & this exceptional event can be found at http://lademence.com.
Now to our three Short Shout choice picks for here and whilst we have already devoted a post to Paris party Scream & its headlining D.J. this Saturday (18th May), Steven Redant, (well worth a read at http://discomatt.com/web/?p=7647), we could resist giving it a further mini mention, as this is one (if you're not in Brussels) you won't want to miss, a click on https://facebook.com/events/195478440600592/ extolling, if in French, exactly why.
Next up is The Farm, the Milan based club that is really gathered a fabulous following in its latest season, so much so that it has spread its monthly wings to Spain too, Madrid in fact, this Saturday (18th May) see the two city's hold events simultaneously, Milan welcoming guest D.J. Rony, while the club's regular resident, Davide Paoni jets out to Madrid & OHM club, more details on both up via https://facebook.com/groups/113621278781468/ &/or https://facebook.com/TheFarmMilano.
And finishing on a flourish, our final mini mention had to go to Matinee, this global clubbing giant very much back with a bang in 2013, it on the cusp of what looks like a huge summer season in Spain, while it's Revolution tour is paving the way, this Saturday & Sunday seeing no less than three events, starting with a "Sunset" soiree, followed by the latest "Pervert" party, both on Saturday (19th May), then on Sunday, a special "VIP" event, further & more detailed info up at https://facebook.com/matineearoundtheworld, while watch this space for a special feature on the brand ahead of its Spanish summer season start.
Now, just before we sign off (for today at least), we did promise to touch on an upcoming festival, As One In The Park the subject matter and, having hit the headlines as long ago as January, is now just over a week away, this billed as the biggest event on the gay clubbing & partying calendar of the year so far. Yet while the news broke so early, further announcements trickling out, it seems to be have a little quiet on the front recently, hence our own big push of a preview, "Now That's What I Call A Festival" coming up on Monday, a trip now to the dedicated info page at https://facebook.com/AsOneInThePark, leading you to the all important ticket links, as well as plenty of info & visuals.
Well, that really is it for this newsletter and while we continue with our treatment recovery, meaning we can't come out to play, we hope there are plenty of choices of where to be & be seen that grab your fancy, we wishing you a wonderful weekend while wherever it finds you & whatever you get up to, you are sure to "Go There! Be There! (DISCO MATT)
With a bag full of brilliant beats and making a resplendent return, the very popular Parisian party Scream welcomes star D.J. Steven Redant back to the decks with open arms, this marvellous meet making our "Pick of The Day" choice for today (Wed 15th May), event details an image click below, while we look forward to this exceptional event & share some of Steven's latest sounds beneath.
Having just in the last few days published our review of prolific Parisian party Scream, our trip to the French capital back in January & our rapturous reflection of the club well worth a read at,   impressive Israeli, D.J./Producer Guy Scheiman having headlined this particular happening, serving up a superb set, that on top on resident Tommy Marcus's marvellous music, made this a memorable meet. And in Scream we have a club that virtually every week welcomes guest D.J.'s from right across the international clubbing scene, names such as Danny Verde, Pagano, Paul Heron, Tom Stephan, Nacho Chapado, Steven Redant, & Phil Romano, the club having been established back in 1997, quickly building its reputation as "the biggest French gay party…" and solely  on the basis of the spinning stars it attracts, this is a claim that holds weighty water, while on our account alone, it is clear that Scream in popular & packed week in week out,. Furthermore, it has survived while many others have fallen by the wayside, especially in the dreadful dive hat the Parisian clubbing scene fell into in recent years, a previously vibrant circuit of clubs reduced to specialist events & occasional international brand visits. Yet the continued success of Scream has provided a considerable cornerstone for the re-building of the French capital's clubbing scene and new parties are springing up with regularity, "Wake Up" the official afterparty for Scream, while Revolution is attracting interest and Matinee Paris is now the biggest franchise outside of Spain, much of this down to the hard work of Ludo, Jerome & Tristan (the Scream brothers) in maintaining interest in Parisian partying.
So Scream's stool is certainly a significant one, the club up high on the Parisian partying pedestal and this, on top of all the fastidious efforts by the clubs terrific team, is very much down to the international D.J./Producers that play, one of whom makes his resplendent return to Scream this Saturday (18th May), Steven Redant one of Scream's most popular guests, he making a resplendent return, having last headlined back in February and is sure to attract an adorning audience, especially given his recent riding high dance music chart successes. Having already scored a number one on one of the world's leading & most respected charts, Billboard, his collaboration with Danny Verde & Guy Scheiman (as The Bent Collective) on the Avicii vs. Nicky Romero Smash "I Could Be The One"
Mr Redant's studio productions building up a superb head of steam, he once again making it to the top of the Billboard chart, this time with his remix of Alexis Jordan's latest release, "Acid Rain", one which, in its own right has scored highly in charts, particularly in the US where she is based & has a huge following. And in this choice Steven has selected a single that really suits his sound style, plenty of punchy peaks, vivacious vocals & tech undertones within the original, Steven enhancing it into heavenly house hit with his re-work (up at https://soundcloud.com/stevenredant), giving it the dancefloor creditability it deserves and one we can easily picture making it big in clubs such as Beyond, Muccassassina, Red & Blue, La Demence and, naturally, Scream. So,  he sure to pull it out of his bag of beats on Saturday, along with a host of other studio works of his, possibly including "Beam Me Up",  "Oh Hey", "Summer Is Crazy" & "Try", all of which you can stream via his full Sound site page at https://soundcloud.com/stevenredant, while if you are in Paris on Saturday, then head to Scream as Steven's set will definitely be one to savour, remembering to click on the large image above for more details on this exceptional event . (DISCO MATT)
Back into music mode, we kick off by selecting our latest podcast & track of the week choices, Done & Dusted's compilation & a brilliant Verde, Redant & Scheiman collaboration our choices, download/stream links, respective banner clicks in our adjacent music section or by image clicks below, while we delve into the detail of these dance delectations beneath.
Having been out of action for a while, a good three months to be exact, it's a great feeling to be back into music mode once again & picking our podcast & track of the week selections, our podcast pick a hot off the production press compilation, while our track choice is one that was released a couple of months ago, but has been on our musical radar since. And with download/stream links to both within the "Podcast of The Week" & "Track of The Week"  rotational banner clicks away in our adjacent music section, we also share these links within the large images below, while also digging a little deeper into the detail on the producers & their prolific productions.
So to our "Podcast of The Week" choice first and to a duo new to our music selections, Done & Dusted having original formed back in 2010 as Dun & Dusted, this D.J. duo, brothers Simon & Louis Lennon, their "Summer Tech Part 1" podcast published under the "Audio Orgy" musical network in July last year, on the back of a handful of appearances at Ministry of Sound for the clubs "Above & Beyond" branded parties. However, with the brothers heading in different musical directions, we fast forward to 2013, where we find the re-formed & tweaked Done & Dusted duo, Louis Lennon joining forces with experienced & scene favourite Alan X, they quickly scoring a number of guest slot gigs across London, including at The Eagle in Vauxhall, a residency for the manly Thursday night meet, Butch, at East Bloc in Shoreditch & a Friday slot at Soho's Manbar, while they also played their part in the successful launch of new collaborative clubbing collective, This Is Prohibition in February. Indeed, it seems they very much hit the ground running, as the spring has already seen them jet out to Copenhagen to play at the popular "Bearserk" event, while they also starred at the Summer Rites pre-party at Heaven  back here in London the previous weekend. But this coming Bank Holiday Sunday (26th May) will mark Done & Dusted's biggest gig yet, as they will feature in the massive As One In The Park festival, they representing brand Bearracuda  in what looks like being THE gathering of the year so far, a real coup for both Alan & Louis who we now are really excited about being involved.
But it's Done & Dusted's first podcast that we are concentrating on here, the blend on sound styles between Alan & Louis working like a dream, the digital intro setting the scene for an upbeat funky & tech infused set of sounds that got our feet well & truly tapping from the off, Alan's sneaky vocal injections adding brilliantly to the high octane pace of the track selections. Indeed, it seems that this is a duo match made in heaven as, unlike a few playing partnerships we could mention, the switching between the two is pretty much seamless, they clearly having put a huge amount of hard work into choosing the tracks that have resulted in one of the most compelling compilations we have heard in a long time. And while we don't benefit from a full podcast playlist, our attention is grabbed along the way by a smattering of familiar tunes, some classics remixed, while it's the pace of the beats, those vocal infusions & the quality of the production that ultimately kept us hooked from minute one to sixty seven and will surely you too when you head to http://audio-orgy.com/ & hit the download button, while you can stream the mix via http://mixcloud.com/donedusted50 and also subscribe to this & forthcoming mixes by heading to the iTunes link at http://tinyurl.com/2w9algh. Plus, if this magnificent mix is a barometer for Alan & Louis's live performances, then we will definitely be hunting a gig of theirs down when we are fully back on our feet, while we are sure they will go down a storm in Victoria Park at the end of the month, so wish them well with that, a reminder that you can keep track of all of Done & Dusted's productions, gigs & activity by liking their page at http://www.facebook.com/djdonendusted.
Onwards to our "Track of The Week" and while, as we mentioned earlier, this a release from two months ago, having made such a splash when it hit the airwaves, we have had it on our radar & list since, it beating off a considerable amount of competition to make it to our first full-blown featured "Track of The Week" slot since February. And it is fully deserved on a number of fronts, first & foremost that our particular choice brings together three D.J./Producers (known here as the Bent Collective) that are not just good friends of ours, but are, in the case of Danny Verde & Steven Redant, huge stars across the global clubbing circuit, Danny particularly having gone meteoric in the last couple of years, having made it big in The States, Canada & the rest of the America's as well as Europe & Asia, while Mr Redant's jet setting D.J.'ing life continues unabated, he bouncing from one continent to another with relentless regularity. And the third man in the Bet Collective equation, Guy Scheiman, is very much now following in their footsteps, a pretty prolific 2013 seeing him score no less than eight European gigs so far, with much more to come, no mean feat when you realise he is based in Israel.
So, joining forces for this first track project seems to fit & sit well, while in this collaborative track production, Danny, Steven & Guy couldn't have chosen two more prominent names on the music scene to employ their remixing skills, Avicii having hit the big time with his massive smash, "Levels", since carving out an impressive D.J.'ing & producing career in the global spotlight, while Nicky Romero is a name synonymous with chart topping track production & remixing, he also having worked with the likes of Freddie Le Grand, David Guetta & Calvin Harris and has a discography extending to well over 50 official releases. And with these two huge names on the scene having combined forces on the track smash "I Could Be the One", in original mix form here,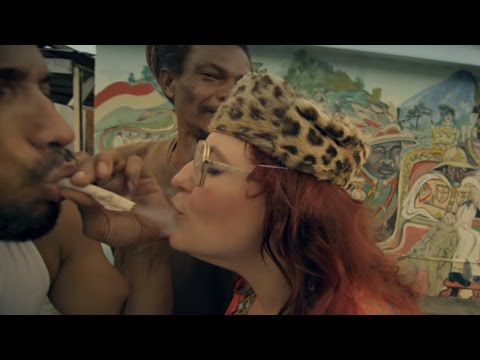 given its chart topping status in both the UK & the US among other countries along with its  production quality, this terrific track was ripe for remixing, three official re-works having been accredited since the original's release on Boxing Day, the Bent Collective our choice pick, not least as of all the three, it has the best dancefloor credibility, perhaps reflected in just how quickly it raced up the download charts when it hit the ground running in March Plus, what it reflects in its production & sound, is the style of all three contributors combined, definite flecks of Danny Verde in the beats & twisting of the vocals, while the euphoric undertones that then explode into intermixed tech tones throughout the rest of the re-work are symptomatic of both Steven Redant's & Guy Scheiman's styles of sound. So, all in all its an amazingly accomplished addition to the "I Could Be The One" track collection, we even preferring the boy's video
while for further snippet streams you can head to https://soundcloud.com/dannyverde/avicii-vs-nicky-romero-i-could &/or https://soundcloud.com/guyscheiman/avichii-vs-nicky-romero-1i, the official release & download options can be found by going to this Beatport  link at  http://.beatport.com/search?query=Avicii+vs+Nicky+Romero+I+Could+Be+The+One+Bent+Collective+Remix.
So,  that' it for our weekly choices but, with our eye firmly on catching up on the couple of months missed, plus having updated our website podcast & tracks section(s) with our pick of the best & latest releases, watch this space for the next volume in our 2013 music newsletters, "Podcast Picks & Tracks In the Mix" coming up next, while in Done & Dusted, Danny Verde, Steven Redant & Guy Scheiman, we have five terrific talents who, through these prolific productions,  prove that "Music Is The Answer". (DISCO MATT)
Having christened our continental clubbing cavorting in the capitals closest channel divided country, it was inevitable that we would return to picturesque Paris, this time to succumb to the splendour of Scream in the hands of our impressive Israeli Guy Scheiman & his spectacular sounds, but what made this peach of a Parisian party so special? And will we be back to scoop a second Scream serving soon?
From the very first moment that we stepped foot in the French capital we fell in love with the city & its considerable charms, Paris oozing style, sophistication through its amazing architecture that sets it aside from any other city we have visited in the world and having visited now a good half a dozen times, there is something quite special about each & every arrival, we discovering a breathtakingly beautiful site or landmark that only serves to heighten our love affair for Paris & Parisians even more. Yet, while we wouldn't rank it as our favourite city in the world, Cape Town clutching that crown, with Barcelona a close second & Berlin a brilliant third, Paris is right up there in our top ten destinations, meaning we are always excited about returning. And, the undeniable beauty of the city apart, there is plenty to keep us occupied on the city's gay scene, Paris boasting well over 300 bars, businesses, restaurants, recreational retreats, shops, and, of course clubs, a little known (or should we say overlooked) fact to many Parisians & visitors, long time residents of the city always talking about the good old days when world renowned venues such as Queen & Le Rive Gauche attracted the best in the business, David Guetta among many others having cut his D.J.'ing teeth here. But while the 70's 80's & 90's were special times for Paris, a slump in the new millennium seeing the scene go through the mill, when we compare the Le Marias of today with its London equivalent, Soho, this charming Parisian quarter is streets ahead, the choice of eateries & watering holes plentiful, while the new(ish) Spyce currently ranks as our favourite bar brand outside of South Africa.
Moving to clubbing and Paris was the first destination on continental Europe that we hit the dancefloor, although with Spirit Of Star's "Pool Party", it wasn't quite so much of a dancefloor, more a beach, while the after-party was much more Parisian both in style & sumptuousness, our visit with D.J./producer pal Javier Medina one that will live in our memory banks. However, with the exception of just a small handful, the rich clubbing pickings in Paris remain a little lame compared to Barcelona and here in London, although with LAB & Revolution, plus the twice yearly Matinee La-Leche parties helping to put the French capital back on the international map and contributing towards the general resurgence in the scene. But there is one club that continues to go about its business in a brilliant way, packing in the punters each & every Saturday, attracting the cream of the international D.J. scene, recent names in the D.J. booth frames including Juanjo Martin, Pagano, Steven Redant, Danny Verde, Tom Stephan (aka Superchumbo), Nacho Chapado & Chris Bekker, while Paris based Ben Manson also features reasonably regularly, hosting his LAB parties here. So where are we talking about?, well Scream of course, Paris's longest running gay weekender that packs as powerful a partying punch today as it did when it launched back in 1996, its three rooms as dynamically diverse as any across Europe, perhaps even eclipsing the likes of La Demence at Fuse & Muccassassina in Rome, while it already outstrips in years, any current club running in London by a country mile, elevating it to our list of all-time greats, joining the distinguished company of the two already mentioned, as well as Antwerp's Red & Blue, Barcelona's Salvation, Cape Town's The Bronx, Johannesburg's Decadence and London's Trade, DTPM & Factor 25. 
What is surprising however, is that until this weekend, we had never set foot in Scream, it clear that we needed to make speedy amends for this outrageous oversight, while having seen the likes of Paul Heron, Pagano & our very good friend Danny Verde make it across during 2012, we should have made it earlier than this at least. However, after what had been a truly dreadful year for us on many fronts, we were determined to make amends in 2013 and with the news that another great friend, impressive Israeli Guy Scheiman, would not only be playing at Scream on this first Saturday in January, but would be celebrating his birthday, we simply couldn't say no, booking our tickets well in advance. And while we had it in the back of our minds that the weekend after the New Year may not be the best choice, we couldn't contain our excitement in savouring the spectacular Scream as well as our beloved Paris, the opportunity to see the city as dusk turned to dark, as enthralling as our club cavorting. So, with a mid morning Eurostar to the French capital, it was just after lunch when we arrived, having been in text touch with Guy on route, so pre-arranging a liaison at his hotel in Republique, and being now pretty much proficient with the Paris Metro, we emerged within ten minutes, while our usual good bearings, which for some unknown reason go array in Paris, meant it was nearly an hour before we found his hotel.
Keen to do some sightseeing, Guy's preference was lunch in Le Marais, another bearing losing calamity, although with a mini meal done & Guy back in his hotel we were set free to roam Le Bastille, Champs Elysees & the Eifel Tower ahead of dinner and then the main event itself and what we had really come for, the superb Scream. With head Scream cheese Ludo picking us up from the hotel at not long before midnight, it was just a short walk before we were inside the club, a massive expanse of an outside smoking area which, when the weather is warm, must be a real bonus for the club, we winding down the stylish stairs and into the main room which was already alight with action. Being our first time, we were keen to get of bearings, but first followed Guy to the D.J. booth where Scream resident Tommy Marcus was in charge of the tunes, his uplifting, chunky & vocal house going down a storm with the packed main room revellers, it quickly apparent that, even the weekend after New Year couldn't dampen the Parisian penchant for a party. With refreshments in mind, we headed to the bar and to the bevy of beautiful boys, Ludo being the perfect host, while we couldn't help our eyes diverting to the video screens and the flashing up of our PPP's image, Zach Burn's the following weekend's guest D.J. for one of a handful of Scream themed parties, this one entitled "London's Burning".
But it was this week we were concentrating on and as Guy prepared for his set, we took a further quick tour of the two other rooms, the play area a brief visit, while the pop music second space saw us lingering a little longer, while the inevitable draw of the main room was never far from our mind, as we made our way back to the side of our fabulous friend & impressive Israeli Mr Scheiman, who was already well into his set stride. Indeed after the specially prepared intro track, along with some uplifting vocal productions of his, the packed out place & party goers were responding to his renditions with real gusto, a pair a scantily clad youngsters even braving the stage in front of us and entertaining us to a podium performance to be proud of. However, we were keen not only to give Guy some space, but to get a feel of the main room atmosphere from different directions, so retreated towards the rear, only to be surprised by a flock of fabulous friends with whom we had celebrated ringing in the New year just a few days ago, they seemingly as surprised to see us as we were them. Now we were into our stride, soaking up the superb set from the star of the show, we shunning the fatigue of having been on our feet for well over fourteen hours without sleep, rather soaking up each & every scrap of splendour that Scream was sporting, the night slipping into dawn before we knew it & the early Eurostar return to London on the sunrise horizon. However, with a spurious security check while we took a moments rest over and a scare with our temporarily missing phone resolved, we were determined to dance the last few moments of our stay at Scream out to the full, Guy still in pole playing position with a pitch perfect performance that even resident D.J. Tommy Marcus remarked to us, hit the mark magnificently, it was a wrench that we had to say our farewells, although time was calling & the clock was ticking on this peach of a Parisian party, we wending our reluctant way back to gare du nord & a re-liaison with London.
So what made Scream so special, would we make a return and what of the headline D.J. act performance? Well, to Scream first and, having visited many venues both in London & worldwide, we can say with qualification that Scream & it's home is now among our favourites on the continent ranking right up there with Muccassassina, Red & Blue & La Demence, both the layout & the varied choice making it truly enticing, while the crowd on our visit was one of the friendliest we have seen, none of the pushing & shoving that seems to plague many of London's big equivalently sized clubs & events. And when you look at some of the names the club attracts, Danny Verde, Pagano, Paul Heron, Tom Stephan, Nacho Chapado, Steven Redant, & Phil Romano to mention just a few, Scream can surely claim to be truly international both in reputation & stature, while Ludo, Tristan & the team are also keen to nurture lesser known talents, London based Zach Burns one such example, affirming its status as a club that gives its clubbers & fervent followers musical variety week in week out rather than the same old same old drudgery that we have to put up with in the clubs of a certain capital based clubbing organisation. So, for all these reasons, it pretty much goes without saying that a return to Scream is definitely on the cards and given the superb set from Guy Scheiman tonight, it would seem to be the same for him, certainly if the feedback from both the team & the responses from the party goers have anything to do with it, we sure that Guy will leap at the opportunity and one he richly deserves. (DISCO MATT)
With 2013 having already seen impressive Israeli Guy Scheiman make his mark across Europe with appearances in Paris, Brussels, Nice, Hamburg & Prague, ahead of his next headlining gig at Red & Blue in Antwerp, we look at the rise & rise of this Tel Aviv based D.J./Producer as well as propelling his latest track & podcast productions.
In the fiercely competitive world that is the D.J. clubbing circuit, it has always proven extremely difficult for budding new talent to break into the big time, many of the world's bigger clubs continuing to rely on established & experienced residents, London having been a perfect example of this in recent times, even those based on the major clubs doorsteps not getting a look in. So when you consider all this amidst the European aspirations of an individual that is some 2000 kilometres away in the Middle East, the task to break out into the circuit becomes all the more difficult, but, in impressive Israeli Guy Scheiman, we have an individual whose determination to make his mark in Europe knows no bounds and over the last couple of years, through that dynamic drive & determination, he has built up contacts across the European continent & here in London that has, in turn, produced an increasing amount of bookings. And all of Guy's hard work has certainly bourn considerable fruit this year so far, we having been right by his side in & witnessing a prolific set performance at Paris's Scream in January, he quickly following that with a gig in the U.K. for brand Bearotica, February seeing him play for another manly meet, Hunkut in Brussels, while he can also boast Nice & MaDgiC, as well as Hamburg's Pulse club and the infamous "OMG" party in Prague in March within his playing schedule so far this year, all this ahead of his latest European appearance tonight (Sat 11th May) at Red & Blue in Antwerp.
So, 2013 has certainly started well for Guy, this very much building on a brace of showings right here in London last year for club brands Lovechild & Hustlaball which really got him noticed & for whom he remains connected. Yet, while there is little doubt that, particularly with Hustlaball, a club known worldwide, has propelled Mr Scheiman into the eyes of European promoters, it is his music & his productions that have spoken & continue to speak the loudest of volumes in this respect, he having built up a solid reputation for remixing tracks of some of the biggest pop stars on the globe, including Madonna, Rihanna, Kylie Minogue & Britney Spears, while more recent productions have included works from Alexis Jordon, Avicii & Will I Am. Indeed it was the latter's track, re-work, the hit "Scream & Shout" with Britney Spears that Guy used to open his set at Scream in Paris (appropriate or what?!), while his interpretation of the Avicii vs. Nicky Romero smash "I Could Be The One" was produced in conjunction with Guy's compatriot D.J/Producer stars Danny Verde & Steven Redant and, having scored significant successes in a number of well known music sites, is destined for huge heights we are sure. But, Guy's track production repertoire extends so much further, a whole host of bootlegs along with commissioned works for record labels including Universal, Atlantic & Epic records filling his discography, a trip & skip through https://soundcloud.com/guyscheiman opening up an impressive array of his prolific productions, The Scissor Sisters, The Saturday's, Beyonce, & Ellie Goulding all in there, along with a handful of his own tracks too, the most prominent with vocalist Peyton, Guy's studio production output among the most impressive we have seen.
Therefore, you would think he hardly has time to compile podcasts, but there you would be wrong, because between his Soundcloud site & his Podomatic page, this tremendous talent from Tel Aviv has produced no less than seven full length compilations in the last twelve months, including one for Gusman magazine, as well as three others marking his tours of Brazil & Spain last year, two destinations he already has in his diary for 2013. But it is his latest podcast that gets our detailed attention, as it comes from one of a handful of gigs he is re-developing into his schedule back home in Israel, his live performance at Tel Aviv's Apollo club caught in a massive 2 ½ hour podcast that is packed with many of the productions we have mentioned earlier, the compilation taking you on a jovial jamboree of a journey through vocal tracks & more progressive pulses that very much reflects Guy's genre style & performances, it also reminding us of his superb set at Scream back in January, so is definitely one for your collection by going to http://djguyscheiman.podomatic.com/ & clicking on the download link. That said, with a tenfold output of tracks, inevitably we are led back to what Guy would admit, apart from his desires to play live across Europe, is his biggest musical love, his track productions, our choice pick going to that Avicii vs. Nicky Romero "Bent Collective" remix collaboration with Danny Verde & Steven Redant, out via https://soundcloud.com/guyscheiman/avichii-vs-nicky-romero-1i, one which looks set to be our track of the week this week, this version right up there with the original, so another must for your collection.   
Back to Guy's gigs and with those tours of Brazil & Spain on the 2013 horizon, plus with his name & reputation beginning to spread across Europe, tonight's Red & Blue appearance sure to boost & propel his name even more, it seems that Guy is well on the road to achieve his aims & ambitions to make D.J.'ing his full time vocation, the nest big step being the leap towards basing himself here. So, we wish him well with all his endeavours and, given the opportunity, will hopefully once again be right by his side, soon, just as we were during that prolific Scream performance in January, as in Guy's hands, "Music Is The Answer!". (DISCO MATT)