Posts Tagged 'Paulo Moreno'
With much promise posed ahead of its "A New Beginning" event and with plenty of talk about Covert both championing change across the capitals clubbing circuit, was  Saturday's party the proof of the pudding in the eating, what was our verdict on this gigantic gathering and how much more did we learn about this clubbing change concept.
There can be little doubt that the clubbing scene in the capital, certainly as far as big style clubs are concerned, has very much been in the doldrums recently, the weekly, monthly & occasional event calendar being dominated by just one group & the usual set of brands. And will some view this as a good thing, the problem we have with it, particularly of late, as that feeling of same old same old, the same D.J.'s the same venues, the same faces, a regurgitated repetition that has, quite frankly become boring. Indeed the current sorry state of affairs has been a couple of years in the making, many competitor brands either pushed to the sidelines or pushed out of business entirely and with little in the way of replacements from the protagonists of this sordid situation, save for a Friday night clubbing concept that is wrong on so many fronts, we are left unenthused & unexcited about a pastime & activity that used to fill our weekends, wall to wall. Yet that said, while Vauxhall is clearly in the monotonous, same old, same old doldrums, there is plenty more happening, if but on a much smaller scale, a swing out to Shoreditch finding a hip & happening melting pot of parties, East Bloc the most dynamic deliverer, brands such as DISH, SOS, & Gutterslut drawing on clubbers from far & wide, proving that there is life beyond Albert Embankment & South Lambeth Walk.
However, in the eyes of clubbers, Vauxhall is still seen as their mecca, even if it is not quite the dynamic draw it was a few years ago, although with the likes of Colloseum & Hidden hardly used, it pretty much leaves just three full on club spaces, naturally the two Orange Nation ones, Fire & Area and Crash (now known as Union). But wait a minute, what about Covert we hear you say, a venue that used to trade under the name of Factory but was brought by a tight knot group of investors who, when re-constructing the site last April brought Orange Nation into the picture, the initial idea being to let them both manage the place & increase the clubbing offer & variety. Yet while the plans were all well & good in theory, with just one genuine addition in the form of Deelooded, in the short space of 10 months, Orange Nation let what was supposed to be a sophisticated & stylish club venue run down into rack & ruin, the planned works to finish the venue never materialising and, quite shockingly, the group reneging in financial & other promises, leaving the investors with little choice but to take Covert back under their control. But with much more happening in the background, it seems that these investors now have the bit between their teeth, with plans to the driving force behind the re-invigoration of the clubbing scene, both & Vauxhall & London as a whole, their first event to hail this marvellous movement, their "A New Beginning" event.
So with this exciting event and the prospect of something fresh, new & enticing on offer, despite health issues, we simply couldn't miss this Covert cavort, not least that with a D.J. line-up extending deep into double figures, club promoters, scene figureheads & clubbing friends aplenty, it was one of those mustn't miss meets, although with our planned arrival for the VIP reception thwarted by a deep disco dose, it was around 11.30 when we arrived, to be greeted on the door by a warming welcoming committee that included heavenly hostess Chrissy Darling, promoter Alex Erfan & Covert's manager, the terrific Tom Fuller, he having wisely jumped from what we predict as a sinking Orange nation ship. However, on missing the reception, we had also missed Pier Morrocco's set, although caught a moment with him before he sped off to XXL, we then quickly diving into the club to get out of the cold, a further warm greeting by Steven Sharp sealing what was a perfect start to this "A New Beginning" shindig. And with Steven giving us a guided tour, the upgrading & the finishing to the venue was clear to see, the shabbiness that Orange Nation had allowed to creep in, all but eradicated, noticeable differences including fabulous floor coverings in both the main room & the second space, new laser lighting, new ceiling coverings, a totally transformed upstairs area with sumptuous seating, but moreover the subtle touches to trimmings, bar fronts & the like making the place look finished & fantastic.
However, the most impressive transformation was in the second space, the D.J. booth having been moved downstairs, elevating the feel & the atmosphere amazingly and making it a dance room in its own right and it was here where we bumped into the first of a flock of familiar D.J. friends, Ben Jamin preparing for what turned out to be one of a whole host of superb sets in this space, this very much a bit of a home-coming for Ben, as it was he that was part of the Crash team towards the latter years and this Covert second space, for us, echoing the former quite noticeably. But the D.J. faces from the Crash days & Vauxhall both past & present extended to many more, Guy Williams, Brent Nicholls & Alan X  three of a whole host of others, not just this his second space, but back in the main room too, a real brilliant blast from the past, Terry Bryan, pumping up the pace of the party perfectly. Indeed, with the initial slow trickle of arrivals ballooning before our eyes, given our delicate state of health, we retreated towards the safety of the bar area where we bumped into pals Peter & Fabio, our evening just getting better by the minute, the list of friendly & familiar faces lengthening with every passing moment, Dave Cross, Tom Marchant, Louise Port, Nicholas Montenegro, Paul Coals, Tony Bruno and, naturally, Tom Fuller, just a measure of exactly how refreshingly friendly this glorious gathering was turning out to be and certainly what our recent Vauxhall clubbing experiences had been missing.
But the night was still young and with Jamie Hammond in charge of the main room tunes now, we were looking forward to prolific performances from Lovechild's own Tony English, he failing to disappoint with a sterling set, while with Paulo Moreno, Alan K, Fat Tony, The Oli & The Sharp Boys still to come, this Covert "A New Beginning Event" was certainly living up to its billing, the vast array of D.J. talent, some inextricably linked to that other Vauxhall based clubbing group, proof that Alan's promise to give D.J.'s the opportunity to play when & where they want, was bearing fruit right before our eyes. So, sinking into the rest of our slightly shortened stay, we traded main room for second space, outside for in, spending some time catching up with Alex Erfan and talking about plans moving forward, both for Covert and for their wider scene plans, some so exciting that we are itching to share, although have been sworn to secrecy. We also took advantage of the upstairs space, joining Peter in resting & escaping what was now a packed & pulsating main room, Paulo Moreno delivering delectable doses of dance delight, while we traded health issue notes with peter who, it seemed, was also going through a tremendously tough time. That said, it was great to be out clubbing again, this our first foray in March and a better choice & place to mark what, given our personal circumstances, was quite a milestone, we couldn't have made, although with our energy levels sapping & the comfort of home calling, we graced our exit not long after 4 a.m., leaving behind a club that was very much alive, kicking & looking great in every way, not even an ounce of enticement for us to visit our old Sunday morning stomping ground, a small measure of just how times are changing.
So you can pretty much guess what our verdict on "A New Beginning" will be, this very much the huge success that the team had hoped for, a slow(ish) start soon transforming into a truly tremendous turn, a party full of positives in every respect, from the atmosphere & ambiance to the finished feel of the venue, from the style & sophistication oozing from this smart multi faceted space to the amazing additions to equipment, fixtures & fittings and from the depth of D.J. talent, all coming together under one roof in support of this marvellous new clubbing movement, to the party people themselves, all who exuded an air of relaxed & enthralling enjoyment, we not having seen quite so many smiling faces in one club for a very long time.  Add to all that, a real sense that the tide of clubbing change that had been promised in so many words, was swinging into action and we walked away from Covert happy with what we had seen, but with plenty of anticipation of what is to come, this event the first building block in a number that will surely build a solid foundation for Covert to them achieve its aims & aspirations beyond its own borders, all for the greater good of the capitals clubbing circuit. Indeed, with the wraps already being pulled off their new Friday night club "Foundation", plus a new Saturday afternoon clubbing concept on the cusp of creation, there is already much to celebrate in terms of new brand blood, we hopeful that this will kick-start others into action, maybe even collaborating with Covert for the greater good of the capitals clubbing circuit, we raising a glass to Alan, Paulo, Alex, Tom, Steven & the whole team for showing the others how it should be done & what clubbing is all about. (DISCO MATT)
With a sense of real optimism that the competition crushing & clubbing monopolisation that has dominated the capitals clubbing circuit in the last handful of years, we are thrilled to bring you access to the first part of an exclusive interview with the man behind this exciting "A New Beginning" movement, a D.J. tuned club promoter and a man extolling enthusiasm for an inclusive London scene.
It will come as no surprise from our recent reports, "Finding Our Favour Faltering" & "Winds Of Clubbing Change" that, after having witnessed probably THE most damaging period to plague the capitals clubbing circuit, when competition crushing & monopolisation drove many of the edge of eventing and some out of business, we decided the time was right to speak out against the protagonists of this destructive & damaging tactics. So with our disgust for the The Orange group cat out of the bag and with an exciting new movement to sweep aside their bullying & domination, rather to restore the circuit to the diverse yet inclusive scene it always used to be, this movement coming from within Vauxhall itself, we have naturally decided to centre ourselves within this marvellous movement, the first of two special features this exclusive interview with the club & the man behind it all.
So, with the gloves off, without the political corrective ties of certain magazines and with an interviewee keen to set the recent destructive record straight, here is the first part of  our no holds barred Disco Matters special feature interview with Covert's co-owner & promoter Alan Adams, aka D.J. Alan K.
So, we know you well as a prominent D.J. on the capitals clubbing scene, but what got you into the club owing & promoting business?
I've always been one of the owners of Covert along with my friend & D.J. Paulo Moreno, as well as my cousins Raymond & David. As a collective, we bought the old Factory club and paid for all the renovation work to turn it into Covert. Both Paulo & I also do property development, which meant we could use our teams of builders and others to do the whole renovation in 10 weeks. As for being promoters, we are not, so have, as part of the clubbing change we are passionate about, have teamed up with some figure heads of the scene to create amazing parties where everybody is welcome.
You had quite strong ties with The Orange Group through the number of D.J. residencies you held with clubs such as A:M., Later, Gravity and, most notably Beyond, so was this significant in you going into business with them?
Well yes to be honest, personally I didn't want to go into the clubbing business as everyone knows I announced my retirement a long while ago to focus on our property business but the clubbing and D.J.'ing was something Paulo had a lot of passion for he is in love with music, so he decided that he wanted to give the clubbing game a go so I went along with it to manage the build and finances.
Tell us about the working relationship you had with the group and particularly Craig Elder and how did deteriorate to the stage that you decided to stop D.J.'ing for them?
Craig was my friend of many years and I stood by him through thick and thin, as he did for me. I feel I achieved great things as a D.J. for him, I was a major Beyond resident at the height of the clubs success, every week packing out the main floor as well as representing the brand internationally. Plus, I also played at his other parties such as A.M., Gravity and numerous others he has promoted over the years. However, I decided to finish playing for the Orange Group because of personal issues.
We understand that the original business arrangement with Covert was that you & your businesses partners who provided the investment for the development of the venue, would allow Orange Nation to run the show& manage the club. In hindsight was this wise and what, in your opinion, went sour with this arrangement?
Yes the original agreement was we would pay for it and build it then hand it to the Orange Group to run. In return they would get 40% of the shares once the initial loan amount was paid off, In answer to what went sour it's not something I'm comfortable talking about sorry the bottom line is we got back what belongs to us.
So we are right in saying that you have now taken Covert back under your control and Orange Nation are no longer involved, so what is the current set up and who are the key players within your team?
Yes we have taken Covert back under our control and the Orange Group are no longer involved. We are working with the likes of Alex Erfan, Wayne Shires, Tony English, Steven Sharp & Steven Geller in the events side of things, but the business as a whole is run by myself, Paulo, Tom Fuller and my cousins Raymond and David, with who we continue to also carry out property development & investment.
We have obviously been privy to some of the aims & achievements that you & your associates have for restoring the diversity yet inclusivity of the London gay scene, but can you expand a little on this for us? 
Yes we want to bring as many club promoters together as we can and create a unity on the scene where everybody is free to work and not worry about constant fighting amongst each other. We feel this is long overdue and will benefit the scene massively, bringing back brands like SuperMartXe, Lovechild & Bear Necessity, while also trying to re-introduce international clubs to London, such as La Demence and Rapido. We are also going to be working closely with Wayne Shires this year for Summer Rites and hopefully by next year, grow bigger and bigger as an organisation but with togetherness. There is enough out there for everybody, but trying to dominate, as we have seen recently, you just make the scene smaller. If everyone works together, London will be a very special scene, so this is our overriding aim.
So it is clear that Alan, along with the whole Covert team really want t ring the clubbing changes for the good of the capital's circuit & wider scene, tomorrow night's event "A New Beginning" the start of much more exciting things to come from these championing clubbing changer overt collectives, while we will be bringing you the second part of this in-depth & revealing interview with Alan in the next few days. (DISCO MATT)
Hailed as "A New Beginning" for the capitals clubbing circuit in an event that brings together like minded club owners, promoters, D.J.'s & scene figureheads, we dive into the dynamic detail of this magnificent meet with commentary & links a-plenty.
Having effectively stood back and watched the splendid scene that was London crumble before our eyes, the once dynamic diversity yet inclusivity that was its strength, like a hair shorn goliath left whimpering & weak, well in certain quarters at least, it certainly seems that the success story that was the mecca of gay clubbing in the capital, Vauxhall, has, over the course of the last two to three years, ultimately been the downfall of the majority of big brands & their bashes. Indeed, with victims extending to biggies Matinee, SuperMartXe, & Lovechild, along with a myriad of others that were quashed before even finding their feet, we remained mainly blasé as to the cruel intentions & devious domination tactics that, following our very recent expose features, made us realise just how much damage, upset, upheaval & misery Orange Nation have meated out to individuals, promoters, D.J.'s, scene workers and the like. And when this despicable behaviour, masterminded by the head of this greedy group touched the lives of close friends of ours, we felt it was high time to speak out, our initial post "Finding Our Favour Faltering" (still a worthy read at http://discomatt.com/web/?p=7152) this controversial yet fact filled feature coming right on the back of a momentous power shifting occasion that saw the supposed new(ish) jewel in the Orange Nation, clubbing crown, taken away from them by the owners & investors in this Vauxhall venue.
So, having made our feelings felt across an equally faltering scene and having received rapturous applause for our brave move to speak our mind, especially given the reputation for bullying & strong armed tactics by that greedy group, it seemed the co-owners of Covert had also had enough of the competition crushing, dominance and thoroughly rotten way that Orange Nation operated,  also making a stand and, with an upper hand firmly in their grasp, set about laying down the aims & achievements for championing the much needed change the clubbing circuit had and still is craving for. And while we have gone into greater detail on this marvellous movement in our preview, "Championing Clubbing Change" (out at direct link http://discomatt.com/web/?p=7390), the intrinsic part of this change the team at Covert are championing, is to engender an atmosphere of fair play across the scene, to create a more even playing field where toes are not trod upon, where promoters don't feel threatened & where D.J.'s can play where and when they want without fear of reprehension, something which has plagued this fine profession, and particularly in Vauxhall, for far too long. So, with this cornerstone of change gaining momentum, the first step for Covert is to celebrate what they decided to call, "A New Beginning", a special event aimed at converting their words into action and bringing together like minded individuals that, like the driving force behind this change, one Alan Adams, were as deeply passionate about making the scene a better place for everyone involved.
And so "A New beginning" was born, the date of Saturday 18th march quickly decided upon as the appropriate time to pitch their exciting proposition, while with much negotiating with promoters & D.J.'s, the event has fast become something quite spectacular, with no less than nineteen D.J.'s playing across a party that will start from 11 p.m. and run through till a planned 9 a.m. finish. So, what are the names in the frames and what can you expect from this "A New Beginning" event. Well, first & foremost, it is very much a new beginning for Covert,  the team having tirelessly worked to upgrade the venue and finish what should have been finished by the departed Orange Nation, months ago. And having been shown around just a week ago, the transformation compared to our last visit in November is pretty remarkable, new stylish furniture, fixture & fittings making the upstairs VIP area feel genuinely like one, while with new lasers, lighting, roofing & flooring, plus all the finishing touches to trimmings in the main room, Covert is very much ready to deliver on the promise we were party to ahead of its opening last year. But it is the second space that has seen the biggest transformation, the awkward positioning of the D.J. booth put right and giving it an air & atmosphere, for us akin to the iconic Crash club, but with the style & sparkle that is very much a statement Covert can shout from the rooftops now. So, rather than feeling a little let down by the venue, as we were when we dived into Deelodeed last November, then the floor in the second room ripped & ragged, doors damaged, toilets scruffy and a sense that it was being maltreated, clubbers heading to Covert for this "A New beginning" event will surely be impressed with what they see.
However, what they will also be impressed with is the vast array of D.J. talent on duty this Saturday night, a roll call of residents from Vauxhall clubs past & present, all coming together in the spirit of the marvellous movement to champion change on the clubbing circuit, Alan  having secured the services of a richly diverse & dynamic pack of players that each bring their own individuality, style & substance to the show. And the nineteen names, well from Pier Morrocco, Paul Coals, Terry Bryan & Jamie Hammond holding the early main room reigns, the second space sports Ben Jamin, Gianni Morriso, & Guy Williams from midnight till 3 a.m., Lovechild's star resident Tony English following Mr Hammond in the main room, with Covert's own Paulo Moreno & main man Alan K carrying proceedings into the early Sunday morning hours, while from Crash days of old in a reunion which is not be to missed is Brent Nicholls & then Alan X in the second space, this space also seeing Tony Bruno, while the real thrill is the inclusion of names that are very much associated with Orange Nation of past & present, The Oli, Fat Tony & The Sharp Boys all playing out in the main room, while Tuesday morning club Desire promoter Steven Geller also hits the decks, the stop press news (although yet to be confirmed) that both Gonzalo Rivas & Paul heron will also be making an appearance. So, with a truly diverse genre of sound across these nineteen scene stars, it would be difficult to single out a particular style or indeed D.J., however, Mr Moreno has produced a podcast especially for this "A New Beginning" event, one well worth a listen & more by going to http://djmorenooctober.podomatic.com/.
As for the event detail, "A New Beginning" takes place this coming Saturday (16th march) at Club Covert in Vauxhall, doors opening at 11 p.m. and the event running through to a planned 9 a.m. finish, while for press, VIP's and other distinguished guests there is a pre-party reception from 10 p.m.. And to mark this special event occasion, the Covert team have decided to donate all profits from the night, including the whole door and bar take to the worthy cause that is The Great Ormond Street Children's Hospital (GOSH), one very much close to Mr Adams' heart, a planned raffle throughout the course of the evening hoping to boost the bounty they will be bestowing on GOSH. So, by either paying the flat door tax fee of £10 or by buying an advance ticket via http://clubtickets.com/gb/2013-03/16/covert-presents-a-new-beginning, you will be making a charitable contribution as well as being part of the clubbing change Covert is championing. Plus with a D.J. line up so dynamic, this looks set to be not just an exceptional event. But the real talk of the town, so one surely you cannot miss, the team echoeing our sentiments when they say "…Covert is shifting up a gear and we want you to come and celebrate this exciting new phase with us. DJ line-up is impressive enough, combine that with a few stunning surprises we have planned and you know this will be a night you would not want to miss…". Add to all that, hosts Chrissy Darling, Sylvia Rebel & the one & only Dior on duty, you will be guaranteed a warm welcome & then heaps of hospitality that sould certainly seal the deal, more detail should you need it, out via the events page at https://facebook.com/events/431518406929706/, while, health fit or not, we will be stepping out on Saturday to soak up the starting point of this clubbing change we are equally passionate about, so if you see us please come say hi, naturally making sure you "Go There! Be There! (DISCO MATT) 
Shaking up the scene and championing clubbing change across the capitals circuit, we find Vauxhall's Club Covert at the centre of this magnificent movement, so delve deep into the aims & achievements of this band of brotherly club owners, promoters & figure heads, both for this coming Saturday's "A New Beginning" event and for the future bright blue with brilliance.
There can be no escaping the lacklustre and sometimes lousy state the scene here in London has found itself within over the last dozen or so months, the decimation of a whole bevy of big clubbing brands that have been effectively brushed aside by the greed & domiace of one particular clubbing conglomerate, that has send many promoters running for cover, scattering themselves to the edges of existence or simply upping sticks and moving onto pastures new. Moreover, the competition crushing, the dominance & the monopolisation of this greedy group has, in the course of what has proven a destructive downswing in what was always seen as the most richly diverse yet inclusive scene's in the world, sucked many people into its practices, this period even seeing us fall for their seemingly good intentions to better the scene, bring new dynamic parties, international brands & exciting new concepts to the capital, have effectively imploded that very diversity & dynamism that was the admiration that was extolled on London by many corners of the continent & wider clubbing world. Yet, despite this doom & gloom picture we paint, there is a bright new movement that his looking to champion change, banish this bad egg practice and restore then scene to that rich & diverse yet inclusive one that has been so sorely missed in recent months.
So, who is at the centre of his marvellous movement in championing the change to clubbing in the capital? Well, ironically, it from within the very backyard of this greedy group that both a venue & club owner, promoter & scene figurehead collective that is the driving force behind what they are labelling as "A New Beginning" for clubbing, not just in Vauxhall but across the capital, Covert the club and this collective a terrific team from both within & outside of this latest superb clubbing spot in this one seen mecca & melting pot south London suburb on the scene. And as for the individuals, well this championing collective includes Covert's co-owners, Alan Adams (aka D.J. Alan K) and his cousins, along with investor & business partner to Alan, one Paulo Moreno, while the team extends to promoters Alex Erfan, Steven Sharp & Steven Geller, who are all on board very much on board with this brave new beginning, while a long list of D.J.'s have sounded their support, not least that they are very much buying into the fairer pay and more open playing field that Alan & his Covert partners are proposing. But the wider team includes some major scene figure heads too, Tom Fuller (like Alex, Steven, Alan & Paulo) having formerly been associated & n the employ of Orange Nation, is now heading up the management of Covert, while scene starlet hostess, Chrissy Darling, is fronting the Covert house and, along with Tom and other peeps such as Mark McKenzie (aka Edna), makes for a terrific team of individuals who share the passion & desire to champion clubbing change in the capital.
With much promise along with ample aims & achievements that Alan is driving through his passion for the scene, it's probably appropriate before we get into the detail of his & his clubbing collective plans, to spell out the situation with regard to Covert itself, a venue that was to be the third in the then expanding Orange Nation empire, one that at the time of its purchase from previous owners under the incarnation of Factory, was pitched as injecting further vitality & opportunity for variety in Vauxhall, but in the hands of the said group was rather run both shoddily & sloppily on a number of fronts. Indeed, having been privy to plans, having conducted a construction site visit back in April last year and having had a prolific picture for plans painted by Orange Nation's Craig Elder, we were somewhat dismayed by what we found a few months later when we attended Deelooded, one of only a very small handful of Orange Nation supported brands that were residing within Covert, those plans very much to make the venue the cornerstone of the clubbing conglomerates plans to halt the so called ping pong effect of clubs between their other two venues. But more than that, with a clear sense that the venue, even nine months down the line, remained unfinished, that certain parts where looking shabby to say the least, was suffering from the lack of ongoing maintenance & re-investment from party profits that was promised, the writing looked very much on the wall that Covert's owners, and we must stress that Orange Nation did not have a capital stake in Covert but were simply running the club, would wrestle back full management, not least due to some unscrupulous financial irregularities that came to light.
So, just eight months after handing Orange Nation the running reigns, Covert's owners unilaterally seized back Covert lock, stock & barrel, this move very much contrary to the picture painted by both Orange Nation & its effective magazine rag Boyz, Alan particularly incensed by some of their unscrupulous activities and, like a lot of us, realising that the time was née to champion change, to put a halt to the domination & monopolisation that Orange Nation had engendered, but moreover to pay and award/reward workers, D.J.'s management & promoters connected with Covert in a fit & proper manner, something which had been severely lacking in the hands of its former management. And this change has quickly been the catalyst for the new beginning movement that is set to sweep both Covert & the wider scene from this coming Saturday (16th Mach) and beyond, the likes of Messrs Erfan & Sharp soon part of the process, while Alan, his cousins & Paulo have been very clear about how they want to champion the change they have been talking about so vocally. Indeed, with working relationships with others promoters across the scene, including Wayne Shires, Patrick Lilley and more, the words are being transformed into actions, although the building blocks for this phase of clubbing co-operation & change still need to be properly formed and this change they are championing may take time to bear considerable fruit, although the promise is both heartening & welcoming.
Well, it all begins with Covert's "A New Beginning" event this Saturday, one we will be expanding on in our upcoming Weekend Focus Special, "Charitable Clubbing Champions", but with the seeds on this marvellous movement sown, we leave you with a trailer teaser and welcome you all to be a part of the clubbing change that is set to sweep the capital in the coming weeks & months. (DISCO MATT)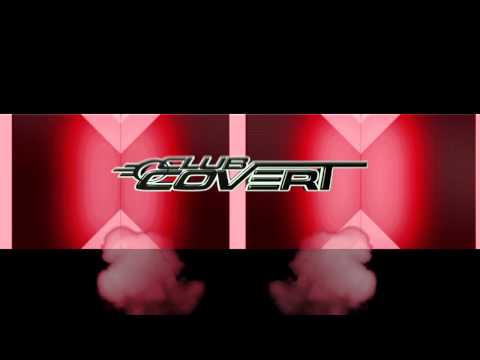 Despite a complete lack of PR and serious question marks over the D.J. line up, we throw our Weekend Focus attention on Matinee, which returns to London this Saturday, once again going head to head with Beyond in a towering ten hour happening that, however, leaves us asking lots of blending or buckling brand questions, this along with other issues that also leave us luke warm rather than piping hot in recommendation
When we look back across the recent times we have been stepping out on the capitals clubbing circuit, we have been blessed with witnessing some of the globe's biggest brands doing the same, La Demence, Muccassassina, SuperMartXe, Space, The Week, La Troya, Cafe Ole, Scream, & Delice being just a handful of happenings, while we have also been fortunate to have played out in home grown brands that have, like their international counterparts, made a splash abroad, Trade, Orange, Salvation & Lovechild four fabulous examples. Yet there are two names missing from each clubbing category here, the former collection being a Spanish superclub & the latter an awesome afterhours achiever, the global giant that is Matinee belonging to those international imported, while it could only be Beyond that is the home grown clubbing colossus that has made it big on the international stage, the recent relationship between the two here in London being not quite so rosy, as the team behind Beyond always used to see Matinee as not just direct competition but a forceful threat, often extending the usual afterhours into either eight or twelve hours affairs in an attempt to de-rail the position & popularity of Matinee.
However, 2012 has seen an about turn on this rocky relationship, as, having taken a short break from the scene, Matinee not only returned to the capital, but its bounce back was very much orchestrated by those same organisers of Beyond, Orange Nation, while were considerable question marks over Matinee re-emerging in London within the same clubbing corporation that promotes Spanish brand WE Party in London, not to mention the once considered advisory of Matinee, Beyond. But times they do change the saying "…if the cloak fits…" very appropriate in the case of these two brands as this coming Saturday marks the second occasion in just three months that Matinee & Beyond have joined forces, the last outing, by all accounts being a roadblock affair (not sure how we missed it). Yet with the feeling running around regular clubbers on the Vauxhall scene that it is fast becoming same old same old, there is a nagging thought in our minds that this latest collaboration between two of the biggest named brands on the capital's scene is just that, not least when you take a glance at the D.J. line-up which virtually mirrors the last, save for J. Louis who makes his third appearance for Matinee London this year alone, while looking at some of the names in the frames, the promotions team have seemingly heavily weighed the event in favour of Matinee rather than Beyond, despite it being in the latter's own backyard, Area.
So what of the D.J. line up and other event detail? Well, with a noticeable absence of the usual press releases we have needed to resort to social networking research to find the necessary information and, according to the "official" event page which, despite given the size & magnitude of the party, was only released three days ago, we find that joining J Louis are London based D.J.'s that have played for every single Matinee party this year, Massimo Paramour, Guy Williams & Rob Sykes, not that awe inspiring to be honest, while we are assuming that D'Johnny, Alan K, Paulo Moreno, Verity Mayes, Bryony Masters & David Jimenez are flying the Beyond flag. However, given that this is a twelve hour event spread across three rooms, we cannot help but think that the D.J. team is spread pretty thinly, while despite assurances to the contrary, we find a bunch of spinning stars that were not only playing Beyond last weekend, but do pretty much every week, while others that would normally expect to be rotational, have been left out completely. Moreover, we are left a little confused by the promotional teams choices of D.J.'s as, if we are not mistaken, Guy Williams & Rob Sykes are part of the Beyond rotational residency team, so which flag are they flying on Saturday/Sunday, we hardly having to mention the names that are missing, the absence of one duo not just this weekend it seems, we having been reliably informed that they were told that their music style "…does not fit with Beyond…" despite them having be residents for the brand since 2005, all this leaving us deeply concerned that, particularly Beyond, is being badly buckled rather than brilliantly blended in this latest collaboration.
So what of the event theme "Ghetto Fabulous"? Well with no PR to go we, we are scratching our heads to be honest, the event info stating "…who's got the most bling?, who's rocking the latest high tops?, who's new era snapback is freshest and who's six pack is the hardest?…" they going on to say that "…all the hottest boys will be out to see at two global super-brands go head to head…" we still not sure about the Ghetto part of the event theme, unless they mean it's going to have the feel of the Ghetto (let's hope not!!). But it goes on when they say "…we're pulling out all the stops at the follow up to our 'Summer Blowout', an 80's throwback where the circuit boys get their inspiration. Expect the biggest possible production, the hottest possible gogo's, the most talented DJs and of course the most up for it crowd in London…". So maybe the 80's throwback part refers to Ghetto, while the "the most talented D.J.'s" claim quite frankly doesn't hold much water, although perhaps we are going a little far there as, collectively, there is well over 70 years of experience behind the decks, albeit that this Matinee vs. Beyond event is missing some of its most high profile & experienced hands, enough said. But one thing is for sure, the production & the dancers should be top notch, not least that the organisers confirm that "…the dancers & dance shows are choreographed by our sensational in-house superstars Shaun Capewell & Elektra Paris…" their pedigree for putting on spectacular shows extending to prolific WE, CasaLatina, & A:M events, as well as both Beyond & Matinee, Area's stages & podiums sure to be propelled to their fullest potential.
Having said our piece (or is that pieces) with regard to this latest Beyond Matinee affair, lets, for a minute, concentrate on the all important detail, this "Ghetto Fabulous" event taking place this coming Saturday (10th November) at Area in Vauxhall, doors opening at midnight & the event running till 10.am. in a slightly reduced running time to the previous party , advance tickets very much the way to go as, despite what we have said, this is sure to be a roadblock affair, very much like the last outing that we missed, these tickets out online at direct link http://orangenation.co.uk/events/beyond-vs-matinee-ghetto-fabulous/ priced at £15, while you can always venture into Soho to stores Prowler, Clone Zone & 50 Dean St, or by asking over the bar(s) at Comptons & Ku. However, should you prefer to risk simply paying on the door then expect to pay more, while if you get hold of one the special Matinee vs. Beyond flyers or ads, then this will entitle you to entry for £10 before 3 a.m., the team of flyer boys out & about in Soho & Vauxhall both on Friday & Saturday handing out these & other discounted passes/wristbands. Plus with door host JJ Clark & the marvellous Maurico Ortiz inside the club, you are in heavenly hands, while we are sure that the terrific Tom Fuller will be making sure only the best & friendliest bar & coatcheck staff are on duty to make your first impression experience all the more pleasurable, allowing to soak up this Matinee & Beyond bash to the fullest extent.
So what about us?, well, as of going to press, it looks like we have too many other events on our plate to give "Ghetto Fabulous" sufficient justice, but this doesn't mean you should miss out and while our recommendation may be a warm one, we are pretty sure the action will be hot, hot hot down at Area this Saturday, meaning you should make a date with Matinee vs. Beyond & in doing so "Go There! Be There! (DISCO MATT)
It's been a long time coming, but as part of DM's "rebuilding programme", our much beloved recommendations newsletters are back this "Best Bites" edition picking out our three top of the tree choices of where to be & be seen on the scene this weekend, across Soho, Vauxhall & Shoreditch, dinky detail on each included below.
Well, well, well, hasn't it been a while since our last recommendations newsletter, we too frightened to actually check exactly when it was, although we are talking months rather than weeks, pretty shocking really. However, with a feeling that you have missed them, we are back and as part of our "rebuilding programme" will be committing to weekly editions from here on in, leaving not much more to say apart from let's get on with it.
So to our Soho Best Bite choice and it couldn't really go to anything else this weekend apart from the prolific PLAY>TIME, the saucy sensation that has gone from strength to strength since we have been off newsletter air, while it has scooped no less than 12 "Pick of The Day" choices since we launched that part of our recommendations family in May. And while we will only be re-invigorating our picks from Saturday this week, PLAY>TIME is a deserved choice our Best Bite here, this Friday (5th Oct) seeing the mighty Steve Pitron take to the decks, not two weeks after his last "Gangnam" style outing which was a packed out affair, Steve a big draw & so surely to repeat with another pulsating performance this time round. Then, taking the second slot, although an equally heavyweight London based spinning. star of the scene, is international playboy D.J., Paul Heron, this a rare Friday we finding him not just in the capital, but in Soho, so a set to savour & one not to be missed, his more funky, sexy & tech style of sound contrasting to the uplifting euphoric & colossal club sounds of Steve. But there is more, as PLAY>TIME promoter Jay Roberts brings a bevy of brawn with him, a trio of tottie bearing pretty much all on the podiums, as well as in Jay's back room boudoir, hunky porn stars Fabio Stallone, Damien Crosse & Goran out to play, while Jay will be dressing every provocatively & the friendliest of bar teams will pamper to your every liquid refreshment desire. So, what more can we say to top this all-star cast than by resoundingly recommending you make PLAY>TIME your Friday date, doors to host venue Lo-Profile on Wardour St opening from 10.30 p.m. & running through till 4 a.m., entrance just £8 before midnight & £10 thereafter, while discounted entry for Profile Bar patrons is available. Further info can be found by going to http://loprofile.com, or by checking out PLAY>TIME's Facebook page at http://facebook.com/PlaytimeProfile.
Onward to Vauxhall and what a choice we have, The Orange group very much at the head of happenings, their family of brands allowing you to party virtually non-stop from Thursday through Monday morning. However, while we could land on A;M, or even Later, it is Beyond that gets our top of the tree best Bite choice this time, not least that it is a WE weekend which pretty much guarantees an rammo Area and an awesome atmosphere to boot. Having been to our favourite afterhours nay club of all time, two weeks in a row, we can certainly vouch for the fact that you will have one of the best times of any club or event across the weekend, this week seeing promoter Ben Kaye continue to mix it up with his sizable team of resident D.J.'s The Sharp Boys back after a few weeks absence in the terrace, while Mikey D makes it to the main room decks, Alan K & Paulo Moreno in the early slot mix, Fat Tony completing the spinning star sandwich here, while Verity Mayes & Bryony masters hot foot it down from WE, with more to be announced. And being the official afterparty for WE "Bitches On The beach" expect the influence to rub off on Beyond this Sunday morning (7th Oct), with a dance troupe swooping in on Area from The Coronet, while the lighting & effects, especially in the main room, doesn't get any netter, anywhere in our humble opinion. Plus you can expect it to be packed & pulsating from the 5 a.m. start until the midday finish, which means advance tickets are advisable, these available online by going to http://orangenation.co.uk or by selecting the joint ticket option at http://wepartylondon.com. That said, we have it on good authority that a £10 face ticket available at Clone Zone & Comptons in Soho will also get you in, failing which you can still pay on the door, one efficiently & friendly managed by the one the only JJ Clark. Further info on Beyond & this event can be found via the clubs Facebook page at http://www.facebook.com/beyondclub.
To our third Best Bite of the weekend and one which sees us heading to Shoreditch, landing on hip & happening hangout East Bloc on City Road. The brainchild of one Wayne Shires of Crash fame, East Bloc plays host to such party brands as Gutterslut, WAR, DISH, Super Electro Party Machine, SOS and, this week, the marvellous TheMenWhoFell2Earth, this electro disco drenched delight blasting back for a upper charged party this Saturday (6th Oct), the team welcoming special guest D.J. Jamie Bull whose roots are both here in London 7 up in Manchester, he renowned to serving to sleazy, twisted electro disco in a hard kind of way, which means he will go down a treat with the MWF2E fervent following, Jamie playing a specially extended set in the main space. Then across in room two Sudha stars, he better know as the percussionist from uber-legendary dance pioneers, Faithless, her set surely to prove something pretty special, not least as she is teaming up with Dick & Fanny regular Pamela Chu (aka De la Ioakim) to present a one-off "Cosmic Disco" devotion. Then, as if that wasn't enough, in the third "Mirror-Ball" room, watch out for a girl with razorblades hidden in her hair, Sina Sparrow from hot as Stoke Newington all-girl pop, rock & indie club "Debbie" while be the late night turn, Oly your host across the event, from superb start to fabulous finish. And talking of starts, this latest TheMenWhoFell2Earth party opens its doors to an adoring audience from 10.30 p.m., the club running through till 6 a.m., the hot off the press news being that Paul Heron will be spinning a special set in the main room form 4 a.m., so a great reason to stay till the end, while entrance id just £6 before midnight or £9 thereafter (bargain!), more info out at http://themenwhofell2earth.co.uk while we leave the last line to the promoters when they say "…plug in the three phase – crank up the gigga watts – generator maxxed up – we are blasting back for another super charged party…" say no more!
Well, that was pretty painless and by golly it feels good to be back best biting, three choices here that richly deserve their top of the tree positioning so ones very much carrying our full recommendation. Will we be at all three, we suspect not, as its WE for DM on Saturday & outside commitments on Sunday, but you can bet your bottom dollar we will be at PLAY>TIME, nibble size tweeting from our spit, which you can follow at http://twitter.com/discomatt, while tomorrow (Thursday) we will be serving up our "Short Shouts" newsletter extending offers to over 10 other outings that have caught our eyes. (DISCO MATT)

We have flaunted with fluorescence, gyrated with giraffe's, played with the pharaoh's & filled our faces with fast food, but come Sunday it will all be about samurai's &sushi at sunset as WE London turns Japanese on us with a bank holiday tea dance, the dinky detail an image click below, while DM propels the PR as well as a specially prepared podcast by one of its more prolific players, along with all the detailed in unrivalled concentration & coverage beneath.
 
Of all the countries that have touched & influenced the capitals clubbing circuit over recent years, Spain has to rank pretty highly, a whole wave of brilliant brands having made an impact here, Cafe Ole, La Troya & Space among them, while the two biggie's, Matinee & SuperMartXe have certainly been significantly responsible for transforming both the style & substance of club events in London. But while these two global giants can take plenty of plaudits for making home grown brands think a little more out of their four walled boxes, as well as having captured the imagination of clubbers, the slightly newer kid on the branding block has at least matched, and some would say, exceeded its nemesis neighbours in virtually every department. With its significant statement being the huge LED style stage settings in its shows, but with an equally resounding reputation for delighting its discerners a real sense of fun & frivolity in its successive sequence of events and it is no wonder that WE has pretty much left both Matinee & SuperMartXe behind in its quest to become the biggest international brand to walk the walk & talk the talk in London town.
Indeed with record numbers of attendee's to parties this year alone, WE has certainly scored highly on the popularity stakes, claiming The Coronet in Elephant & Castle as its own, 2012 having already seen Spanish based promoter Victor Pallas & his team stage five events, the dizzy heights of "Safari" on 1st Jan matched in their individual ways by "Fluro", Pharaoh", "Fast Food" & "Players", WE having proven to be the place to be & be seen on the scene, whether in tea-dance or regular format. Furthermore, what London has achieved with its staging of WE is nothing short of miraculous, as Victor has been quoted as saying on a number of occasions that the capital is second only to the brands home of Madrid in terms of both content & charisma, the UK promotions team, Orange Nation, having led the way on many occasions with premiering the latest & newest concepts for the club ahead of its Spanish backyard base. In fact, London was the first to show us "Safari", flaunt "Fluro" & propel "Pharaoh", while it toed the Madrid line with the following two, but is set to score another first this Sunday, when it entertains the latest WE wonder, "Hi Japan", another seemingly off the wall idea but one that will surely shout the statement of fabulous fun of all the former forays.
So what's this latest theme all about? And what can you expect on the stage show & music front from "Hi Japan"? Well, if we are to be honest, the theme is a little lost on us, the feeling we get being that the team here in London aren't particularly in on the act themselves either, the event PR patchy to say the least, this the only inkling they giving us when they say "…the stage will be as spectacular as ever – offering custom visuals and incredible special FX via multi LED screen installations and incredible staging and production…" while the billing for this latest WE event is bold, they stating that "…with the last Monday off work for 2012 expect a massive turnout with London's hottest boys out in force, transforming the Coronet into a hot and steamy mass of muscle, getting down to the beats of London's hottest D.J.'s…", no mention of Japan anywhere, although we highly suspect that, as our title suggests, emblematic elements from things we immediately identify as hailing from "The House Of The Rising Sun" will be used to exciting effect in both the LED displays & the dancers costumes, something we have come to expect from the wonder that is WE, Yet, in fairness to the London team, we know from both experience with the brand & the way Victor & his Spanish set operate, that they tend to keep much of the staging & costuming detail close to their chests, so as to create the maximum anticipation & subsequent impact as is possible, but are equally sure London is, nevertheless, very much in the loop. All that said, one thing we can confirm is that the dancers will be every bit as dream worthy as previous outings, so spots close to the stage would be an advantage, while stepping back to take in those massive LED displays is also advisable.
However, one department of the WE dancing delectation we can be certain sure about is the music, the line up of D.J.'s looking particularly good, not least that resident Spanish superstar Carlos Gallardo will be making another welcome return to the capital, he having featured in nearly all the parties here since WE started 18 months ago, his heady mix of euphoric euro-beats, blended with more progressive pulses & tech come tribal tones, ranking him very highly in our espaniol estimations. Indeed, we are not the only ones to think this way, as Mr Gallardo has been voted as one of the top D.J.'s in his country on a number of occasions, while the demand for his services across Spain & Ibiza speak for themselves. Furthermore, Carlos is pretty active in the recording studio, his latest track project "After The Summer" seeing him team up with vocalist & top draw PA Peyton, we loving the video trailer for the track below and will hopefully be an inclusion in his headlining set at the Coronet on Sunday, Carlos even having remarked of the WE "Hi Japan" event as nothing short of a homecoming, London undeniably one of his favourite international destinations to play, among the countless others he travels to in representing the brand.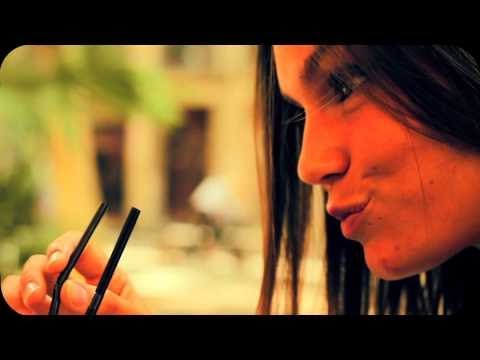 However, London packs a representative punch at this WE, as our own all-star makes a welcome return to the line up, Steve Pitron having been at the inaugural event in December 2011 and gave us the biggest & best start to any clubbing year in our history at "Safari" in January. But having shown his spectacular hand at "Fluro" & "Fast Food", we cannot wait to be back on stage with him on Sundasy, not least that we reckon he has a pretty special set in store for the packed out place that will be The Coronet in his hands, Steve continuing to delight us a generous sprinkling of new sounds each & every time we hear him play. Plus, we have it on extremely good authority that he has produced a specially devoted podcast to this event, one which we are told is "…a one hour blast of peak time Pitron…" and contains some of his favourite tracks from his recent smash "Summer 2012" series along with some brand spanking new sounds that we are hoping will feature in his live set. Indeed, literally as we were going to press with this post, news came through that the podcast was being released & loaded up to at http://stevepitronsessions.podomatic.com, Steve concurring with our commentary when he say's "…this 1hr mix includes some tasty new tracks from my current afterhours sets as well as a handful of tracks you will recognise from my recent Summer 2012 sessions that will form part of my set…", this latest Pitron pressing sure to attract the usual frenzied attention that all his previous releases have, daily downloads regularly exceeding the four figure mark, the direct download link being http://stevepitronsessions.podomatic.com/entry/2012-08-23T03_59_43-07_00. 
But the D.J. line up story doesn't stop at these two, although to be fair (especially in our estimation), they will be stealing much of the "Hi Japan" limelight, the Spanish flag will be flying high & proud as Gonzalo Rivas is another that makes a welcome return to WE, this incredibly experienced individual much missed on the capitals clubbing circuit since moving back home to Valencia where he is now permanently based. But making trips across for the big weekends on the scene, Gonzalo is back & sure to steal a sizable chunk of that spotlight for himself with a set to savour, while the D.J. duo of Alan K & Paulo Moreno will also want to have their WE say, a back-to-back set that completes the main room musical package, while the welcome retreat of the upstairs lounge will be masterminded by Fast Tony & guests, representing Jodie Harsh's boutique clubbing brand, the award winning Room Service. And on a hosting front, JJ Clark & Ben Kaye once again join forces both inside & out, while no WE party would ever be the same & the queues managed as efficiently without the services of Tom Fuller, this leaving us to fire off the ticket & event detail, WE "Hi Japan" taking place this Sunday (26th Aug), door opening at the "tea dance" time of 6 p.m. & the event running through to a planned 2 a.m. finish, advance £18 tickets the only options left, as all the early birds have sold out, these still reasonably priced passes on sale online at http://orangenation.clubtickets.com/gb/2012-08/26/we-party-london-hi-japa as well as at the usual Soho outlets, while entry will also be available on the door but expect to pay more, further info out, should you need it, at http://wepartylondon.com.
So, needless to say & following our return from our summer sabbatical, we will be in the thick of the "Hi Japan" action, probably stage bound with a certain D.J. (or even D.J.'s) for part of proceedings, we hope nibble size review tweeting our way through it all. So, if you see us, come say hi, failing which you can follow the action live at http://twitter.com/discomatt, this certainly looking like another wonderful WE event extraordinaire. (DISCO MATT)
We may have been dazzled by the 2012 Olympics opening ceremony, but what is making us truly excited is the much prized Beyond membership key fob that will be handed out during the massive 12 hour "Summer Blowout" event which takes place tonight/tomorrow morning, DM delving into the detail of this & some last minute news of THE happening of the weekend.
The 2012 Olympics may have Danny Boyle creating all the spectacle & drama, but as our favourite club brand & awesome afterhours enters a new era on this Olympic weekend, it is new promoter Ben Kaye that is pressing all our excitement buttons, as not only is he taking the helm at a pivotal moment, joining two blockbusters brands together for a one-off outing, but he is launching (or should we say re-launching) the much prized & sought after Beyond membership, this time coming our way by a very smart little key fob.  But while this is much cause for excitement (more info on that shortly), there is much more to tempt you into Area's doors  tonight/tomorrow morning, not least an all-star cast of D.J.'s from both the Beyond & the Matinee camps, the latter flying in their latest star turn, Javier Medina, while there are some real back-to-back set treats in store.
So, we propelled all the P.R. in our post "Brand Match Magnificence" (check it out at http://discomatt.com/web/?p=5636) but as we missed out on devoting a full focus to the vent, we will take you through some of the highlights of this masterful meet & then run back through that all important detail. But naturally we have to start with the wonderful news that Beyond has a new promoter in the form of one Ben Kaye and a better choice the Orange Nation top brass couldn't have made, as Ben brings with him a wealth of talent, experience & contacts from his clubbing exploits both here in the capital & across the globe. Indeed, Ben is kind of a global guy in terms of some of the brands he has been connected with, not least the massive Spanish sensation that is WE Party, Ben having been heavily involved with events both here in London & in Madrid, while he has also been hopping around the world with WE head cheese Victor Pallas & his team on what seems a never-ending & enthralling "On Tour" series of meets.
However, back here in London, Ben has also been connected & involved in the biggest charity clubbing event on the calendar, The Wig Party, an annual party that has grown in stature & status each year in the last five, now attracting scores of A list celebrities as well as expanding the offer into a second outing, Match seeing "The Masked Ball" launch to amazing accolade, Ben at the centre of it all & contributing considerably. So, he brings to Beyond all this experience as well as a catalogue full of contacts, his face one of the more familiar on the capitals clubbing circuit and, as a result should prove an accomplished asset to this awesome afterhours which is very much on the up & up. And, as a first feather in his cap, Ben finds himself promoting & re-launching that membership we mentioned earlier, a pass that has plenty of benefits, not least fast track entry, preferential coatcheck facilities & access to the two VIP balconies, the new one at the front of Area's main room very impressive indeed, so, this much sought after membership key fob being a major reason why an early arrival at tonight's event is advisable.
However, there are plenty of other reasons to make a date with this "Summer Blowout" event, not least the enormous D.J. line-up, the promotions team patching together players from both brands, although, unsurprisingly, there is a considerable weighting towards Beyond, perhaps reflective of the fact that is it's this brilliant brands backyard that is hosting the joint event. That said, Matinee get more than a look in as inbound to London especially for this party is our Barca boy, Javier Medina, a terrific talent who's musical genre origins lean towards tribal & tech, although, having represented Matinee across Europe & in the US over the last twelve months, has evolved his sound to include more vocal infusions in his performances, while staying true to his roots. And having commissioned a special podcast to celebrate his inaugural for Matinee (& Beyond of course) here in London, it is clear that those tribal roots come through from the off, while the in & out injections of vocals keeps the Matinee style of sound honest enough to indicate that Javier will find favour with the "Summer Blowout" main room of revellers, his compilation well worth a listen &/or download by going to http://orangenation.podomatic.com/entry/2012-07-19T03_57_39-07_00.
But in true Beyond style, there will be three rooms of sound and that all-star cast of residents deployed in familiar format, so The Chapel space sporting the likes of David Jimenez, Paul Christian, & D'Johnny, while The Terrace room boasts Jonny M, Rob Sykes & two of the special back-to-back set performers, lovely lady's Verity Mayes & Bryony Masters mixing up plenty of tech & tribal, while the more upfront & euphoric house sounds that The Sharp Boys have in their armoury will surely be one of the highlight performances not to be missed here. However, all eyes will be on the main room for the meaty part of this meet, Javier set to star between 5 & 7 a.m., following on from the first back-to-back D.J. performance from Alan K & Paulo Moreno, while for us it is the headline set from 7 till 10 a.m. that is exciting us the most, as the recently formed duo team of Steve Pitron & Jamie Head come together again to surely lift the roof off this "Summer Blowout" bash, Mr Pitron ready & waiting to storm the show with a score or more of sounds, many lifted from his recently released double podcast production "Summer 2012", both essential additions to your compilation collection by going to http://stevepitronsessions.podomatic.com. And while the exact line-up & timings have not been confirmed, we reckon that Fat Tony will round of the main room action from 10 till midday tomorrow morning, meaning a music fest to match the might of Matinee & Beyond combined.
So let's recap on some of the detail we propelled in our picks post earlier this week, this Beyond vs. Matinee "Summer Blowout" event now less than eight hours away, host venue Area's doors opening at midnight tonight (Sat 28th July) and the event running the full twelve hours to midday tomorrow (Sun 29th July), advance tickets still surely the way to go and available online via http://orangenation.co.uk or at the usual Soho outlets, Prowler, Clone Zone & 50, as well as bars Comptons & Ku, priced at £10 (booking fees apply), while discounted entry is also still available by application to http://tinyurl.com/beyondmatinee. However, if you want to risk entry on the door, then do so at your peril & expect to pay much more, this surely becoming another roadblock event, particularly as other events spill out at that rubicon time of between 4 & 7 a.m. and dare we again remind you to keep your eyes out for those much prized beyond membership's it sure to be a key fob frenzy for new promoter Ben Kaye to manage as word spreads round the club as to who has managed to land this much prized possession. Naturally we will be in the thick of the action, nibble size tweeting from our usual spot, all the action available by going to http://twitter.com/discomatt, so if you see us, do come say hi, but make sure you make a date with Beyond vs. Matinee & in so doing, "Go There! Be There! (DISCO MATT)
We may have missed out this morning, but we couldn't resist landing on Beyond for our "Pick of The Day" today (Sun 22nd July), as we look forward to the huge Beyond vs. Matinee party next Sunday, all the detail a banner selection away opposite or an image click below, while we propel the promoters PR beneath, all this in advance of DM's full-on Weekend Focus due out shortly.
In a revision to our usual format, we have decided to devote our "Pick of The Day" choices from Sunday's through Tuesday's each week to events upcoming, landing our first pick on what looks like being a massive summer smash as brilliant brands Beyond & Matinee join formidable forces this coming Saturday/Sunday for a twelve hour spectacular. And while we will be devoting a full-on Weekend Focus in the next couple of day, we couldn't resist sharing the organisers PR along with some exciting news about a new promoter for our favourite afterhours.  
Current Beyond promoter & director of events at Orange Nation, Jonny Marsh, say's of this event….
We're very excited to announce a brand new collaboration featuring two of the biggest gay brands in the world – Beyond & Matinee.
Taking place on Saturday 28th July, this event will showcase the best of London and international DJs, with incredible production and dance shows.
Plus we are pleased to announce a new promoter for Beyond, as Ben Kaye takes the helm from this week onwards, bringing fresh ideas and concepts into the fold
And this is the P.R. release from the event's organisers, Orange Nation….
BEYOND VS MATINEE LONDON: THE SUMMER BLOWOUT
Saturday night / Sunday morning 28th July 12 Midnight – super late @ Area
When two heavyweights collide, things are changed for ever. And so when the world's number 1 afterhours and UK's undisputed king of the gay scene goes head to head with probably the biggest gay super-brand in the world, the result will be nothing short of spectacular
Taking place at London's cutting edge Area nightclub in Vauxhall, the original home of Matinee London, 'Beyond vs Matinee: The Summer Blowout' is a supersized, super-production, super party, with an incredible line up of international and London DJs rocking out across three pumping arenas of mind blowing lighting and lasers.
Special guest DJ from the Matinee Group is JAVIER MEDINA – the newest addition the roster, Javier is the busiest of all the Matinee all-star DJs, travelling the world and spinning at the world' best clubs.
Joining him on the decks are DJs including Steve Pitron, Jamie Head, The Sharp Boys, Alan K , Fat Tony, Rob Sykes, D'Johnny, Paul Christian, David Jimenez, Paulo Moreno, Verity Mayes, Bryony Masters, plus more to be announced!
Plus, with two brand new VIP spaces at Area, the Beyond Crew will be offering out free Beyond membership key fobs giving exclusive access to the private spaces, including VIP toilets and bar, to the first 500 clubbers through the doors. So hurry on down as this is a one off special deal.
Orange Nation and all the Beyond Team are pleased to announce that they are now working with Ben Kaye as their new promoter. With a wealth of experience from his involvement WE Party in Madrid & London, as well as with the massive WIG Party, Ben is coming on board to help freshen up the brand, combining his own concepts & ideas with the existing Beyond magic and hopes to re-enforce the Beyond brand not only here in the UK but all over the world.
The 29th July sees the start of a new era at the club – so there are exciting times ahead. So be part of the start of something new.
Admission – Exclusive FREE ENTRY offer 12 midnight-1am with flyer, ad or online guestlist, otherwise £10 advance tickets from http://orangenation.co.uk &/or the usual outlets, while it's more on the door, but for more!
We may have announced our summer sabbatical, but as a new day dawned & Beyond beckoned, our charge rushed to our door, delivered us to the dancefloor, right back to our spot and in so doing, sank our sabbatical to the tiniest of traces. So having got up in the morning, we not only tried but we triumphed, we celebrated the changes we charged ourselves with, maximising the markers of our maxim, resonating in this resplendent review result.
It is no secret that we have been a little off form, off colour & out of sorts lately and in a year that has seen far too many downs and nowhere near enough ups, the future has not been looking that bright. That said, when those quite rare ups come, we definitely need to celebrate them, shout them from the rooftops and share them with the wider world, yet that sharing of ours, which was always commonplace, has been miserably missing in 2012 so far. But with a new day dawning & a bright new future in prospect, what better time than the present to scale up rather than scale down our sharing, especially when we find ourselves in the hands of a brilliant brand married with the morning & with majestic music. So summer sabbatical or not and finding ourselves in a prolific place, exuding an amazing atmosphere, intermixed with fabulous friends & a stack full of surprises, shirking our sharing simply just wouldn't do, that prolific place proving a risk worth taking, the medicine worth swallowing & the feel good factor worth fulfilling. And as we cast our minds back across the year so far, the lion's share of ups can be attributed to one prolific place & one terrific time, the place being Beyond & the time being a Sunday morning, anything between 3 a.m. & midday, although this time from 6 till 9.
So, cutting to the chase and in the knowledge that what we have said about the brilliance of Beyond in the past goes without saying, with all good intentions to take time out laid pretty much to waste, how was it put to us a couple of days previously, "…Matt, – Summer Sabbatical  – cancelled!!!…", we cast aside our health inflicted woes & worries, safe in the knowledge that in the capable hands of this captivating club, a charming collection of chums & a catalogue of cheering tunes, the worst we could do was to have a good time. And it couldn't have gotten off to a better start, our charge arriving at our door in time for a 6 a.m. arrival at Area, we delivered to the dancefloor, ready to soak up what would prove another stunning Steve Pitron performance, although it would first be a trip through the second space & then into the terrace that would consume our first few moments of this meet. Indeed, with Beyond having already been open for six hours, we found both rooms rammed with revellers, the harder house heads hitting on chapel chap Paul Christian, while it was the more upfront & & uplifting terrace tunes that we turned to, the dynamic duo that is The Sharp Boys, Steven & George, the deliverers of delightful doses of dance delectations, both clearly pleased as punch to see us, as we were them.
But with Punch being an optimum word and one included in another phrase pervaded by the same protagonist as previously, how did he aptly put it "…there's no show without Punch…", it was to the freshly opened main room that we now headed, the place already pumping with party heads ready to sink into successive slices of Pitron perfection. And with a flock of familiar faces already having gathered, Celso, Bel, Mateausz, Sophie, & Neda  close by, Craig Elder, Ben Kaye & Steven Galo also making us feel right at home, while one Michele Attardi made us feel quite special, his greeting stirring more than just our emotions (thank heavens for tight undies!), although amidst all this excitement, it was the Pitron performance we were already sinking into, we hardly believing what our eyes were seeing & what our ears were hearing, our supposed summer sabbatical sunk to a tiny trace & our determination to dance away our woes willing us on. And to add to all this, while we were not particularly struck on the oversized speakers framing the main room D.J. booth, they did give our now rather secluded spot a fabulously select feel, that along with the noticeably lovely lick of paint it was smarting, no real need for the imaginary red tape cordon as we cavorted to brilliant beats in the hands of Beyond's best. With the master at work already giving us those now trademark looks in-between selections, "Bitch Lady" an intrinsic selection ingredient clearly intended to hook us, it was a new towering track that proved the line & sinker in the equation, "Heat Of The Night" firing up our morning like a fierce furnace, sending us skyward & spellbound by this prolific Pitron pick. Indeed, talking of fierce & of intrinsic ingredients, spotting Smalls next to Steve confirmed our suspicions that the exceptional Area lighting & effects were in the most capable of hands, all the new additions the clubs chief Craig Elder had gone to pains to show us on another occasion, employed by Smalls superbly, every inch of her wonderful work matching the music masterminded by our main room maestro magnificently.
Now we were into our stride, those summer sabbatical thoughts pushed to the back of our minds, plenty more majestic moments about to maraud our morning, the beautiful Bel's bounces in & around our spot, then neatly followed by heavenly hugs from the charming Celso, Steven Galo's intentions on including us in the thick of the action dragging us willingly into Mr Moura's manacles. And so finding ourselves at the front of the D.J. booth, we once again fell into the eyeshot of both Steve & Smalls, who immediately played to us & the crowd hilariously, just like a seasoned comedy duo on stage, the eruptions & excitement of the faces around plain enough to see, the dancers now atop the podiums adding to the amazing atmosphere that was becoming this most brilliant of Beyond's. But could it get even better?, you betcha, as a stunning surprise in the form of an old pal & flame Joel brightened our foray further, while Andrea's arrival completed a prolific picture of pals that couldn't have been more perfect, well excepting the much missed Tom Fuller, as well as the lovely Luis. And with others amassing, including Alan K, Paulo Moreno & Jonny Marsh, it was also clear the Orange Nation influence was out in force, Verity Mayes on the terrace D.J. decks, even the attentive Aaron Elder adding to our joy, like Tom, a chap that carries considerable charisma both in & out of the confines of this colossal club.
But all that said, we were here to soak up & sink into scores of scintillating sounds, as we had done throughout so many Steve sets, a score or more this year alone , this the medicine for our mind, our body & our soul, the track selection of the same name saying it all, this morning music masterclass simply mind-blowing, the space on our spot now seeing us delight ourselves with definitive "Doing The Disco Matt" ducks & dives, while the show from the stage that was the D.J. booth continued, another indelible ingredient in any Pitron performance, "the cups", showing their hand, leaving us laughing uncontrollably and pushing our already over excited emotions to the brink. And, as he had predicted, the mix of music between old & new tracks would be decisive in our destruction, continual burying of our head into our hands the proof of that pudding, this Pitron performance potently pulsating in its precision & its premeditation, while we were not the only ones in awe of his achievements, as the room was in rapture of his renditions, a true musical magician turning out one tantalising track after the next in what we would hope would be a never-ending episode of sounds. However, as with so many occasions before, Steve's set was over all too soon, although not before he treated us to the new "Track 3", one which is still under wraps but has fast become yet another Pitron/DM anthem & is sure to be prominent on his upcoming podcast production, our sunken summer sabbatical satisfaction now convincingly complete, not even the attraction of an Alan K or a Fat Tony turn enough to keep us from gracing an excitable exit, swiftly shot to our steed  by a now characteristic Bel, Celso & Steve chase.
So, sitting back as we are, literally a handful of hours after two hours of heavenly house music, a number of fabulous phrases come lyrics spring to mind, "…what a difference a day makes, 24 little hours…" probably the most apt, as what a difference this new day, a new dawn actually made. Casting our minds back those 24 hours, who would have thought that from the tardy tiredness we were consumed within, we would have sorted such a spring in our step, a pronounced prominence in our prancing, but most notably a remarkable resurgence in our review reflecting. Moreover, having set ourselves a maxim that was to mark our renewed energy & engagement with the scene, one that included many significant sentences, the most significant statement was swift sinking of our sabbatical, a timely timeline reminder that simply said "…Matt is back…" speaking many more volumes than those maxim words could ever wish to say. And so what we will say in just a few more indulgent words is this, if we were to choose one place to sink our sabbatical, it would be Beyond, and if we had to choose one individual to help us do it, it would be Steve Pitron, he not only leading us like a horse to that sabbatical sinking water, but making us drink it with the vigour that we drank the water that was the brilliance of this Beyond bash,  he scoring yet another simply stunning goal of a set from start to finish, proving yet again that these two incredible ingredients in the clubbing world go hand in  hand, just like bread & butter, ham & eggs and, most appropriate to this occasion, Punch & Judy. (DISCO MATT)