Back into music mode, we kick off by selecting our latest podcast & track of the week choices, Done & Dusted's compilation & a brilliant Verde, Redant & Scheiman collaboration our choices, download/stream links, respective banner clicks in our adjacent music section or by image clicks below, while we delve into the detail of these dance delectations beneath.
Having been out of action for a while, a good three months to be exact, it's a great feeling to be back into music mode once again & picking our podcast & track of the week selections, our podcast pick a hot off the production press compilation, while our track choice is one that was released a couple of months ago, but has been on our musical radar since. And with download/stream links to both within the "Podcast of The Week" & "Track of The Week"  rotational banner clicks away in our adjacent music section, we also share these links within the large images below, while also digging a little deeper into the detail on the producers & their prolific productions.
So to our "Podcast of The Week" choice first and to a duo new to our music selections, Done & Dusted having original formed back in 2010 as Dun & Dusted, this D.J. duo, brothers Simon & Louis Lennon, their "Summer Tech Part 1" podcast published under the "Audio Orgy" musical network in July last year, on the back of a handful of appearances at Ministry of Sound for the clubs "Above & Beyond" branded parties. However, with the brothers heading in different musical directions, we fast forward to 2013, where we find the re-formed & tweaked Done & Dusted duo, Louis Lennon joining forces with experienced & scene favourite Alan X, they quickly scoring a number of guest slot gigs across London, including at The Eagle in Vauxhall, a residency for the manly Thursday night meet, Butch, at East Bloc in Shoreditch & a Friday slot at Soho's Manbar, while they also played their part in the successful launch of new collaborative clubbing collective, This Is Prohibition in February. Indeed, it seems they very much hit the ground running, as the spring has already seen them jet out to Copenhagen to play at the popular "Bearserk" event, while they also starred at the Summer Rites pre-party at Heaven  back here in London the previous weekend. But this coming Bank Holiday Sunday (26th May) will mark Done & Dusted's biggest gig yet, as they will feature in the massive As One In The Park festival, they representing brand Bearracuda  in what looks like being THE gathering of the year so far, a real coup for both Alan & Louis who we now are really excited about being involved.
But it's Done & Dusted's first podcast that we are concentrating on here, the blend on sound styles between Alan & Louis working like a dream, the digital intro setting the scene for an upbeat funky & tech infused set of sounds that got our feet well & truly tapping from the off, Alan's sneaky vocal injections adding brilliantly to the high octane pace of the track selections. Indeed, it seems that this is a duo match made in heaven as, unlike a few playing partnerships we could mention, the switching between the two is pretty much seamless, they clearly having put a huge amount of hard work into choosing the tracks that have resulted in one of the most compelling compilations we have heard in a long time. And while we don't benefit from a full podcast playlist, our attention is grabbed along the way by a smattering of familiar tunes, some classics remixed, while it's the pace of the beats, those vocal infusions & the quality of the production that ultimately kept us hooked from minute one to sixty seven and will surely you too when you head to http://audio-orgy.com/ & hit the download button, while you can stream the mix via http://mixcloud.com/donedusted50 and also subscribe to this & forthcoming mixes by heading to the iTunes link at http://tinyurl.com/2w9algh. Plus, if this magnificent mix is a barometer for Alan & Louis's live performances, then we will definitely be hunting a gig of theirs down when we are fully back on our feet, while we are sure they will go down a storm in Victoria Park at the end of the month, so wish them well with that, a reminder that you can keep track of all of Done & Dusted's productions, gigs & activity by liking their page at http://www.facebook.com/djdonendusted.
Onwards to our "Track of The Week" and while, as we mentioned earlier, this a release from two months ago, having made such a splash when it hit the airwaves, we have had it on our radar & list since, it beating off a considerable amount of competition to make it to our first full-blown featured "Track of The Week" slot since February. And it is fully deserved on a number of fronts, first & foremost that our particular choice brings together three D.J./Producers (known here as the Bent Collective) that are not just good friends of ours, but are, in the case of Danny Verde & Steven Redant, huge stars across the global clubbing circuit, Danny particularly having gone meteoric in the last couple of years, having made it big in The States, Canada & the rest of the America's as well as Europe & Asia, while Mr Redant's jet setting D.J.'ing life continues unabated, he bouncing from one continent to another with relentless regularity. And the third man in the Bet Collective equation, Guy Scheiman, is very much now following in their footsteps, a pretty prolific 2013 seeing him score no less than eight European gigs so far, with much more to come, no mean feat when you realise he is based in Israel.
So, joining forces for this first track project seems to fit & sit well, while in this collaborative track production, Danny, Steven & Guy couldn't have chosen two more prominent names on the music scene to employ their remixing skills, Avicii having hit the big time with his massive smash, "Levels", since carving out an impressive D.J.'ing & producing career in the global spotlight, while Nicky Romero is a name synonymous with chart topping track production & remixing, he also having worked with the likes of Freddie Le Grand, David Guetta & Calvin Harris and has a discography extending to well over 50 official releases. And with these two huge names on the scene having combined forces on the track smash "I Could Be the One", in original mix form here,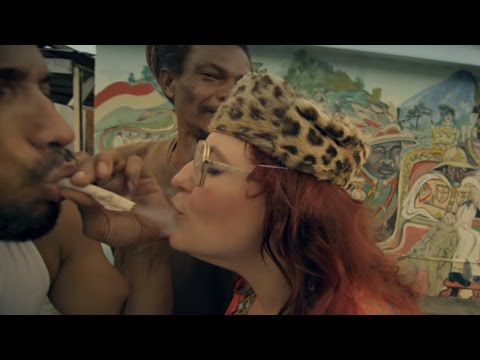 given its chart topping status in both the UK & the US among other countries along with its  production quality, this terrific track was ripe for remixing, three official re-works having been accredited since the original's release on Boxing Day, the Bent Collective our choice pick, not least as of all the three, it has the best dancefloor credibility, perhaps reflected in just how quickly it raced up the download charts when it hit the ground running in March Plus, what it reflects in its production & sound, is the style of all three contributors combined, definite flecks of Danny Verde in the beats & twisting of the vocals, while the euphoric undertones that then explode into intermixed tech tones throughout the rest of the re-work are symptomatic of both Steven Redant's & Guy Scheiman's styles of sound. So, all in all its an amazingly accomplished addition to the "I Could Be The One" track collection, we even preferring the boy's video
while for further snippet streams you can head to https://soundcloud.com/dannyverde/avicii-vs-nicky-romero-i-could &/or https://soundcloud.com/guyscheiman/avichii-vs-nicky-romero-1i, the official release & download options can be found by going to this Beatport  link at  http://.beatport.com/search?query=Avicii+vs+Nicky+Romero+I+Could+Be+The+One+Bent+Collective+Remix.
So,  that' it for our weekly choices but, with our eye firmly on catching up on the couple of months missed, plus having updated our website podcast & tracks section(s) with our pick of the best & latest releases, watch this space for the next volume in our 2013 music newsletters, "Podcast Picks & Tracks In the Mix" coming up next, while in Done & Dusted, Danny Verde, Steven Redant & Guy Scheiman, we have five terrific talents who, through these prolific productions,  prove that "Music Is The Answer". (DISCO MATT)
Having christened our continental clubbing cavorting in the capitals closest channel divided country, it was inevitable that we would return to picturesque Paris, this time to succumb to the splendour of Scream in the hands of our impressive Israeli Guy Scheiman & his spectacular sounds, but what made this peach of a Parisian party so special? And will we be back to scoop a second Scream serving soon?
From the very first moment that we stepped foot in the French capital we fell in love with the city & its considerable charms, Paris oozing style, sophistication through its amazing architecture that sets it aside from any other city we have visited in the world and having visited now a good half a dozen times, there is something quite special about each & every arrival, we discovering a breathtakingly beautiful site or landmark that only serves to heighten our love affair for Paris & Parisians even more. Yet, while we wouldn't rank it as our favourite city in the world, Cape Town clutching that crown, with Barcelona a close second & Berlin a brilliant third, Paris is right up there in our top ten destinations, meaning we are always excited about returning. And, the undeniable beauty of the city apart, there is plenty to keep us occupied on the city's gay scene, Paris boasting well over 300 bars, businesses, restaurants, recreational retreats, shops, and, of course clubs, a little known (or should we say overlooked) fact to many Parisians & visitors, long time residents of the city always talking about the good old days when world renowned venues such as Queen & Le Rive Gauche attracted the best in the business, David Guetta among many others having cut his D.J.'ing teeth here. But while the 70's 80's & 90's were special times for Paris, a slump in the new millennium seeing the scene go through the mill, when we compare the Le Marias of today with its London equivalent, Soho, this charming Parisian quarter is streets ahead, the choice of eateries & watering holes plentiful, while the new(ish) Spyce currently ranks as our favourite bar brand outside of South Africa.
Moving to clubbing and Paris was the first destination on continental Europe that we hit the dancefloor, although with Spirit Of Star's "Pool Party", it wasn't quite so much of a dancefloor, more a beach, while the after-party was much more Parisian both in style & sumptuousness, our visit with D.J./producer pal Javier Medina one that will live in our memory banks. However, with the exception of just a small handful, the rich clubbing pickings in Paris remain a little lame compared to Barcelona and here in London, although with LAB & Revolution, plus the twice yearly Matinee La-Leche parties helping to put the French capital back on the international map and contributing towards the general resurgence in the scene. But there is one club that continues to go about its business in a brilliant way, packing in the punters each & every Saturday, attracting the cream of the international D.J. scene, recent names in the D.J. booth frames including Juanjo Martin, Pagano, Steven Redant, Danny Verde, Tom Stephan (aka Superchumbo), Nacho Chapado & Chris Bekker, while Paris based Ben Manson also features reasonably regularly, hosting his LAB parties here. So where are we talking about?, well Scream of course, Paris's longest running gay weekender that packs as powerful a partying punch today as it did when it launched back in 1996, its three rooms as dynamically diverse as any across Europe, perhaps even eclipsing the likes of La Demence at Fuse & Muccassassina in Rome, while it already outstrips in years, any current club running in London by a country mile, elevating it to our list of all-time greats, joining the distinguished company of the two already mentioned, as well as Antwerp's Red & Blue, Barcelona's Salvation, Cape Town's The Bronx, Johannesburg's Decadence and London's Trade, DTPM & Factor 25. 
What is surprising however, is that until this weekend, we had never set foot in Scream, it clear that we needed to make speedy amends for this outrageous oversight, while having seen the likes of Paul Heron, Pagano & our very good friend Danny Verde make it across during 2012, we should have made it earlier than this at least. However, after what had been a truly dreadful year for us on many fronts, we were determined to make amends in 2013 and with the news that another great friend, impressive Israeli Guy Scheiman, would not only be playing at Scream on this first Saturday in January, but would be celebrating his birthday, we simply couldn't say no, booking our tickets well in advance. And while we had it in the back of our minds that the weekend after the New Year may not be the best choice, we couldn't contain our excitement in savouring the spectacular Scream as well as our beloved Paris, the opportunity to see the city as dusk turned to dark, as enthralling as our club cavorting. So, with a mid morning Eurostar to the French capital, it was just after lunch when we arrived, having been in text touch with Guy on route, so pre-arranging a liaison at his hotel in Republique, and being now pretty much proficient with the Paris Metro, we emerged within ten minutes, while our usual good bearings, which for some unknown reason go array in Paris, meant it was nearly an hour before we found his hotel.
Keen to do some sightseeing, Guy's preference was lunch in Le Marais, another bearing losing calamity, although with a mini meal done & Guy back in his hotel we were set free to roam Le Bastille, Champs Elysees & the Eifel Tower ahead of dinner and then the main event itself and what we had really come for, the superb Scream. With head Scream cheese Ludo picking us up from the hotel at not long before midnight, it was just a short walk before we were inside the club, a massive expanse of an outside smoking area which, when the weather is warm, must be a real bonus for the club, we winding down the stylish stairs and into the main room which was already alight with action. Being our first time, we were keen to get of bearings, but first followed Guy to the D.J. booth where Scream resident Tommy Marcus was in charge of the tunes, his uplifting, chunky & vocal house going down a storm with the packed main room revellers, it quickly apparent that, even the weekend after New Year couldn't dampen the Parisian penchant for a party. With refreshments in mind, we headed to the bar and to the bevy of beautiful boys, Ludo being the perfect host, while we couldn't help our eyes diverting to the video screens and the flashing up of our PPP's image, Zach Burn's the following weekend's guest D.J. for one of a handful of Scream themed parties, this one entitled "London's Burning".
But it was this week we were concentrating on and as Guy prepared for his set, we took a further quick tour of the two other rooms, the play area a brief visit, while the pop music second space saw us lingering a little longer, while the inevitable draw of the main room was never far from our mind, as we made our way back to the side of our fabulous friend & impressive Israeli Mr Scheiman, who was already well into his set stride. Indeed after the specially prepared intro track, along with some uplifting vocal productions of his, the packed out place & party goers were responding to his renditions with real gusto, a pair a scantily clad youngsters even braving the stage in front of us and entertaining us to a podium performance to be proud of. However, we were keen not only to give Guy some space, but to get a feel of the main room atmosphere from different directions, so retreated towards the rear, only to be surprised by a flock of fabulous friends with whom we had celebrated ringing in the New year just a few days ago, they seemingly as surprised to see us as we were them. Now we were into our stride, soaking up the superb set from the star of the show, we shunning the fatigue of having been on our feet for well over fourteen hours without sleep, rather soaking up each & every scrap of splendour that Scream was sporting, the night slipping into dawn before we knew it & the early Eurostar return to London on the sunrise horizon. However, with a spurious security check while we took a moments rest over and a scare with our temporarily missing phone resolved, we were determined to dance the last few moments of our stay at Scream out to the full, Guy still in pole playing position with a pitch perfect performance that even resident D.J. Tommy Marcus remarked to us, hit the mark magnificently, it was a wrench that we had to say our farewells, although time was calling & the clock was ticking on this peach of a Parisian party, we wending our reluctant way back to gare du nord & a re-liaison with London.
So what made Scream so special, would we make a return and what of the headline D.J. act performance? Well, to Scream first and, having visited many venues both in London & worldwide, we can say with qualification that Scream & it's home is now among our favourites on the continent ranking right up there with Muccassassina, Red & Blue & La Demence, both the layout & the varied choice making it truly enticing, while the crowd on our visit was one of the friendliest we have seen, none of the pushing & shoving that seems to plague many of London's big equivalently sized clubs & events. And when you look at some of the names the club attracts, Danny Verde, Pagano, Paul Heron, Tom Stephan, Nacho Chapado, Steven Redant, & Phil Romano to mention just a few, Scream can surely claim to be truly international both in reputation & stature, while Ludo, Tristan & the team are also keen to nurture lesser known talents, London based Zach Burns one such example, affirming its status as a club that gives its clubbers & fervent followers musical variety week in week out rather than the same old same old drudgery that we have to put up with in the clubs of a certain capital based clubbing organisation. So, for all these reasons, it pretty much goes without saying that a return to Scream is definitely on the cards and given the superb set from Guy Scheiman tonight, it would seem to be the same for him, certainly if the feedback from both the team & the responses from the party goers have anything to do with it, we sure that Guy will leap at the opportunity and one he richly deserves. (DISCO MATT)
With 2013 having already seen impressive Israeli Guy Scheiman make his mark across Europe with appearances in Paris, Brussels, Nice, Hamburg & Prague, ahead of his next headlining gig at Red & Blue in Antwerp, we look at the rise & rise of this Tel Aviv based D.J./Producer as well as propelling his latest track & podcast productions.
In the fiercely competitive world that is the D.J. clubbing circuit, it has always proven extremely difficult for budding new talent to break into the big time, many of the world's bigger clubs continuing to rely on established & experienced residents, London having been a perfect example of this in recent times, even those based on the major clubs doorsteps not getting a look in. So when you consider all this amidst the European aspirations of an individual that is some 2000 kilometres away in the Middle East, the task to break out into the circuit becomes all the more difficult, but, in impressive Israeli Guy Scheiman, we have an individual whose determination to make his mark in Europe knows no bounds and over the last couple of years, through that dynamic drive & determination, he has built up contacts across the European continent & here in London that has, in turn, produced an increasing amount of bookings. And all of Guy's hard work has certainly bourn considerable fruit this year so far, we having been right by his side in & witnessing a prolific set performance at Paris's Scream in January, he quickly following that with a gig in the U.K. for brand Bearotica, February seeing him play for another manly meet, Hunkut in Brussels, while he can also boast Nice & MaDgiC, as well as Hamburg's Pulse club and the infamous "OMG" party in Prague in March within his playing schedule so far this year, all this ahead of his latest European appearance tonight (Sat 11th May) at Red & Blue in Antwerp.
So, 2013 has certainly started well for Guy, this very much building on a brace of showings right here in London last year for club brands Lovechild & Hustlaball which really got him noticed & for whom he remains connected. Yet, while there is little doubt that, particularly with Hustlaball, a club known worldwide, has propelled Mr Scheiman into the eyes of European promoters, it is his music & his productions that have spoken & continue to speak the loudest of volumes in this respect, he having built up a solid reputation for remixing tracks of some of the biggest pop stars on the globe, including Madonna, Rihanna, Kylie Minogue & Britney Spears, while more recent productions have included works from Alexis Jordon, Avicii & Will I Am. Indeed it was the latter's track, re-work, the hit "Scream & Shout" with Britney Spears that Guy used to open his set at Scream in Paris (appropriate or what?!), while his interpretation of the Avicii vs. Nicky Romero smash "I Could Be The One" was produced in conjunction with Guy's compatriot D.J/Producer stars Danny Verde & Steven Redant and, having scored significant successes in a number of well known music sites, is destined for huge heights we are sure. But, Guy's track production repertoire extends so much further, a whole host of bootlegs along with commissioned works for record labels including Universal, Atlantic & Epic records filling his discography, a trip & skip through https://soundcloud.com/guyscheiman opening up an impressive array of his prolific productions, The Scissor Sisters, The Saturday's, Beyonce, & Ellie Goulding all in there, along with a handful of his own tracks too, the most prominent with vocalist Peyton, Guy's studio production output among the most impressive we have seen.
Therefore, you would think he hardly has time to compile podcasts, but there you would be wrong, because between his Soundcloud site & his Podomatic page, this tremendous talent from Tel Aviv has produced no less than seven full length compilations in the last twelve months, including one for Gusman magazine, as well as three others marking his tours of Brazil & Spain last year, two destinations he already has in his diary for 2013. But it is his latest podcast that gets our detailed attention, as it comes from one of a handful of gigs he is re-developing into his schedule back home in Israel, his live performance at Tel Aviv's Apollo club caught in a massive 2 ½ hour podcast that is packed with many of the productions we have mentioned earlier, the compilation taking you on a jovial jamboree of a journey through vocal tracks & more progressive pulses that very much reflects Guy's genre style & performances, it also reminding us of his superb set at Scream back in January, so is definitely one for your collection by going to http://djguyscheiman.podomatic.com/ & clicking on the download link. That said, with a tenfold output of tracks, inevitably we are led back to what Guy would admit, apart from his desires to play live across Europe, is his biggest musical love, his track productions, our choice pick going to that Avicii vs. Nicky Romero "Bent Collective" remix collaboration with Danny Verde & Steven Redant, out via https://soundcloud.com/guyscheiman/avichii-vs-nicky-romero-1i, one which looks set to be our track of the week this week, this version right up there with the original, so another must for your collection.   
Back to Guy's gigs and with those tours of Brazil & Spain on the 2013 horizon, plus with his name & reputation beginning to spread across Europe, tonight's Red & Blue appearance sure to boost & propel his name even more, it seems that Guy is well on the road to achieve his aims & ambitions to make D.J.'ing his full time vocation, the nest big step being the leap towards basing himself here. So, we wish him well with all his endeavours and, given the opportunity, will hopefully once again be right by his side, soon, just as we were during that prolific Scream performance in January, as in Guy's hands, "Music Is The Answer!". (DISCO MATT)
Back for its fifth outing this year, one of the capital clubbing circuit's most popular parties, DISH, serves up a special guest D.J. Avihay Partok jetting in from Tel Aviv, making this an event not to be missed & so attaining our "Pick of The Day" choice, full line-up & other details a banner selection away opposite or an image click below, while we give our own take on DISH & this must visit meet beneath.
When the news hit that one of the most groundbreaking, uber chic & trendy parties the capital had seen for a long while, MEAT, was hanging up its boots after just one year of storming the capitals clubbing scene, off-shoot Downtown (combining MEAT with Room Service) also a victim of the splitting of ways between D.J./Producers turned promoters Tom Stephan & Kris Di Angelis, we wondered whether this marvellous meet could ever be replaced. But within a month of MEAT's demise, Tom along with new co-promoter Borja Peña came right back at us with a brave new brand called DISH, the formula very similar to the former, the venue home the same, but what has been proved some fifteen months in, the legs & the popularity is even stronger than what came before, East Bloc's Wayne Shires & his terrific team proud to have DISH within their monthly schedule of soiree's. And while we say that the DISH formula is very similar, for the initiated to both parties, they have realised that Tom & Borja, along with their resident D.J.'s, have established a brand identity for DISH  that is quite unique, evoking its name in much of the set up, with a "mains dish" first room, a "side dish" second space and a neatly named "tapas" third room, all that fits into the cavernous & tardis like underground space that is East Bloc, which also fits DISH like a glove.
Brand identity aside, DISH is very much about the music, each room offering delightfully different vibes, Tom & Borja usually in charge of the main room, both complimenting each other with a mix of funky, NYC style house with classic & nu choices thrown into the mix, while the second space, steered by Mark-Ashley Dupé, Scott Webster, is very much more hip-hop, disco & RnB, while in the heavenly hands of Cathal & Franx De Crystal, as the "tapas" label suggests, it's anything goes in the third room. And it this diverse music genre choice that makes DISH so popular, the club usually full to the brim by midnight, meaning an early arrival is always recommended, while the whole club evokes memories of when clubbing was debaucherous & decadent & people came together to dance, socialise & have a great time with no hang-up's or pushy attitude's that often plague the bigger clubs these days. So, all in all, it is no surprise that DISH has not just survived, but thrived tonight's (Sat 11th May) event sure to cement that reputation, as Tom & Borja are thrilled to welcome a special guest D.J. into the usual mix, Avihay Partok jetting in from Tel Aviv for this event, bringing his trademark sound of hot and spicy beats. Avihay is one of the resident's at the infamous PAG parties that have been running for ten years in Tel Aviv, so brings both experience & a special set of sounds to DISH that will really spice up the "mains dish" room, so makes this an event not to be missed, further & full coverage, including running times & door prices, within our weekend newsletter (direct link http://discomatt.com/web/?p=7533), DISH not just our "Pick of The Day" but probably our party of the whole weekend, so carrying our unbridled recommendation as THE place to be & be seen tonight.
So, while we still find ourselves in hospital, so sadly cannot make it, you have no excuse not to head over to Shoreditch & to the delights of DISH, hosts La Pequeña, Andrew Moore & Kane Luke sure to add to a warm welcome from Laurent & Benoit on the door, Wayne, Diego, Tom & Borja never far away, making this not just one of the most popular but one of the friendliest on the capitals clubbing circuit, meaning, you should really "Go There! Be There!". (DISCO MATT)
A favourite Friday frolic that stormed Soho right from the start, attained awards & accolades & proved of formidable force on the capitals clubbing circuit, after the sudden closure of its historical home, PLAY>TIME is now back, bigger, braver & bolder with a super sized soiree tonight (Fri 10th May), this prolific party making our "Pick of The Day", details a banner selection away opposite or an image click below, while we look into its resplendent return beneath.
 
It pretty much goes without saying that, since its launch a couple of years ago, PLAY>TIME has scored significant successes on the scene, promoter Jay Roberts capturing the imagination of clubbers with a enticing concoction of magnificent music from a band of top London based D.J.'s, while mixing in sexy seductive intrigue with a pack of pumped porn stars. Yet while PLAY>TIME stormed Soho from the start, shook up its compatriot competition south of the river, attained awards & accolades galore and proved a formidable Friday force, there was no doubt that it's Soho home, Lo-Profile, was a little constrictive in allowing promoter Jay Roberts, deliver his desires for this brilliant brand to the full, the porn element of the party having to be pegged back to podium dancing & not much more. That said, PLAY>TIME proved ever more popular as it entered its second year & from our own personal perspective became one of our most favourite forays, even rivalling the might of Beyond. And with D.J.'s such as Mikey D, Jamie Head, Brent Nicholls, & our then premier protégé player Zach Burns in the mix with the towering talent that is Steve Pitron, we have so many happy memories of PLAY>TIME during 2012 which we will savour forever.
However, when the shock news of Lo-Profile's sudden closure at the beginning of January this year hit home, a brace of bashes effectively going to the wall, it was PLAY>TIME that the Soho & wider scene was going to miss the most, although with the occasional nod in our direction from Jay Roberts, we always knew that PLAY>TIME would be back in some form or another. And so we couldn't have been more thrilled when the news finally broke of its resplendent return to the scene, although even we were slightly taken aback by the size & scale of Jay's plans. That said, having decided to scale up, as well as find a venue where he could extend to porn element of the brand to a full, it seems that PLAY>TIME  as a club night & event is coming of age, tonight's re-launch in London, at the Colosseum in Vauxhall, a real acid test for Jay & his team, but given its previous popularity and the intrigue created by the pre-party promotion of this event, we have every confidence that PLAY>TIME  will be a packed out affair, despite the copy cat competition, District XXX running at the same time. Indeed Jay has pulled out all the stops, pulling in massive porn star Francois Sagat among a bevy of other beauties, while two of his resident D.J.'s,, Brent Nicholls & Steven Artis will no doubt provide the sexy seductive soundtrack to match this magnificent meet.
So it is little surprise that PLAY>TIME has not only made it to our "Pick of The Day", but also benefitted from a detailed devotion in our weekend newsletter (direct link http://discomatt.com/web/?p=7533) and while we cannot be there to support Jay & his terrific team, we wish them well and cannot recommend enough that, a PLAY>TIME regular or not, you head down to the Colosseum tonight, as this is one party you won't want to miss. (DISCO MATT)
It may be the weekend after the bank holiday, but it seems the march into May has a real spring in its step with much going on, making our first newsletter in over a month a pretty packed affair, our two "Best Bite" choices boosted by others that get a short shout, as well as some hot shot happenings, one hinting towards summer.
 Well, it feels great to be back and while we remain in hospital and with a tough road of recovery still ahead, just like the late start to the spring, we have a similar starting step as we march into May and take a detailed look into two of the fourteen "Best Bites" choices of clubs & events featured right here on our website, happening not just this coming weekend but beyond, a selection of the remaining eleven making up our "Short Shouts" while we also hint towards a small handful of "Hot Shot Happenings" as we get our feet back under our post production table.
So without further ado let's get to our first "Best Bite" for the coming weekend which goes to PLAY>TIME, this fabulous Friday frolic making a return to the scene tomorrow night (Friday 10th May) at new venue home, the Colosseum in Vauxhall, promoter Jay Roberts truly excited to be back on the London clubbing map and sizing up his brilliant brand to fit the space of PLAY>TIME's new home. And this switch comes following the shock & sudden closure of Lo-Profile in January, PLAY>TIME's former home, which left many of us reeling and Mr Roberts & his team without a home for their party, but out of the ashes of that sudden end come the phoenix rise in the form of this more super sized event that with a full blown club venue  gives Jay much more scope to develop both the brand and the weekly parties in the direction he has always wanted to, the restrictions that Lo-Profile presented in terms of the porn element of the PLAY>TIME events no longer an issue. Plus, while it may have been absent from the scene for some four or so months, the brand that is PLAY>TIME is as strong as ever and will surely see this re-launch/return prove a huge success despite the (copycat) competition across Vauxhall, District XXX which runs at the same time. So, what of the detail of this resplendent PLAY>TIME return & event?, well, in the word's of Jay himself, expect a party "…bigger, braver & bolder than anything ever seen in London nightlife…" and what has also been billed as an event that "…will be the most discussed Friday club event of the year so far…". And with massive (in more ways than one) international porn star Francois Sagat taking centre stage among a bevy of brawn in a succession of saucy & steamy stage shows throughout the night, it seems Jay's XXX rated desires for PLAY>TIME as a party will be played out to the full & in a superb space to boot, while the music will also be top draw as Mr Roberts pulls in the talents of two of his regular PLAY>TIME residents, both Brent Nicholls & Steven Artis sure to go down a storm. Now, while we cannot quote entry prices, we can confirm that PLAY>TIME kicks off at the Colosseum tomorrow (Fri 10th May) at 10.30 p.m., running through till a planned 5 a.m. finish, a trip to the events page at https://facebook.com/events/451401594952610/ going into more detail about the party itself.
Now to a couple of our other Friday meets featured in our "Best Bites" selections and Super Electro Party Machine is the first, Larry Tee's madcap meet taking place tomorrow (Fri 10th May) at East Bloc in Shoreditch, Larry welcoming back Room Service's own Jodie Harsh to the decks alongside Mark-Ashley Dupe & more, further details out at via the East Bloc page at https://facebook.com/EastBlocLondon.
Our other Friday Best Bite come Short Shout mention goes to Rome's Muccassassina, also taking place tonight and playing host to the first of a string of pre-parties for Europride 2013, which takes place in Marseille this year, the Mucca team rolling out their team of home based D.J. residents, full details of this ever popular & packed out party available by heading to https://facebook.com/events/458447380900220/.
Right, back to our full blown "Best Bite" choices, our second going to DISH, which returns for its fifth outing of the year at East Bloc in Shoreditch on Saturday night (11th May), promoters Tom Stephan & Borja Peña welcoming an extra special guest D.J. for this month's meet. But before we touch on him, let's run through the DISH format for those as yet initiated to this, one of the most popular parties on both the East Bloc & the capitals clubbing circuit calendar, DISH evoking its name in much of the set up, with a "mains dish" first room, a "side dish" second space and a neatly named "tapas" third room, all that fits into the uber chic underground space that is East Bloc, DISH's venue home. And this monthly meet, having been running for over a year has, as we said, firmly established itself as a real star of the scene, meaning that the club runs to capacity and fills out really quickly compared to many of its compatriots, an arrival after midnight finding it full & pumping with action, while the bigger clubs struggle, so an early arrival is always recommended as once DISH is full, its full!! So that's this brilliant brand what about this month's meet?, well as we mentioned earlier, Tom & Borja are welcoming a special guest D.J., Avihay Partok jetting in from Tel Aviv for this event, bringing his trademark sound of hot and spicy beats. Partok is one of the resident's at the infamous PAG parties that have been running for ten years in Tel Aviv, so brings both experience & a special set of sounds to DISH that will really spice up the "mains dish" room, while in the other two spaces, it's down to regulars Mark-Ashley Dupé, Scott Webster, Cathal & Franx De Crystal to deliver delectable dance, hip hop, & plenty of other genre beats that give DISH its vivacious variety very much akin to a three course meal offering. In terms of further detail, doors open at 10 p.m. on Saturday night (11th May), hosts La Pequeña, Andrew Moore & Kane Luke adding to a warm welcome from Laurent & Benoit, entry £7 before midnight or £10 after, further info up at https://facebook.com/events/592308114114875/, this DISH is set to be a very special one which cannot recommend enough & should not be missed, even if we cannot make it ourselves.
So to some Saturday short shouts that have made our "Best Bites" selections for the weekend, the first going to Tramp which also runs in Shoreditch although further up at The Dalston Superstore, promoter Kris Di Angelis welcoming guest D.J. Bryony Masters to the downstairs decks, while its trans tranny action upstairs with Stacy Dee Collins & Jonathan Bestley, ably abetted by Jonny Woo & Dave Tester, more detail out at https://facebook.com/events/515834591785855/
We head across the channel for our second short shout come best bite, Scream in Paris the destination and their special monthly "Festival" party, which celebrates the clubs home-grown resident D.J. talent, & performers, including Tommy Marcus, David Judge, Nicholas Nucci, Paris Topher & Trippy Gonzalez, this outing one of the most colourful on the Scream calendar, so one to savour for sure, while the partying carries on at Ben Manson's Wake Up, which runs deep into Sunday morning, more detail on both up at http://scream-paris.com.
Moving up from France we head into Belgium and to Antwerp which can only mean one club, Red & Blue, who entertain a special guest D.J., like DISH here in London, looking to Tel Aviv but in this case, Guy Scheiman, who makes his first appearance here on Saturday night (11thMay), but based on his sound style & productions, is sure to go down a storm, he joined by resident Gust Morris, more detail out at http://redandblue.eu. 
Then we head across to Milan for our fourth & final mini mention for the coming weekend, another "Best Bites" selection for Saturday going to the Farm who, like Scream, are also in festival mood, their "Under The Sea" themed party pointing towards summer as they entertain the XLsior festival from Mykonos, D.J. GSP flying the XL flag & a special P.A. performance from Soraya Noayin, more info up at https://facebook.com/events/276694449134324/.
Now, we promised to touch on some of our "Hot Shot Happenings" and we have three to share, the first being next weekend when horny brand Hustlaball meets up with La Demence for a special weekend in Brussels, the former taking place on Friday (17th May) at Fuse, while the on the Sunday, La Demence goes all leather on us, event details on both available via https://facebook.com/pages/LA-DEMENCE/118510491162. Then we come to probably the biggest event of the London clubbing calendar so far this year, the massive festival that is As One In the Park taking place on Sunday 26th May for which we will be devoting a special preview feature in the next few days, while in the meantime, you can trawl through their page at https://facebook.com/AsOneInThePark for details of the massive line-up, clubs involved, ticket details etc. And our third "Hot Shot Happening" very much looks to summer, as its the Matinee Amnesia launch, taking place on Saturday 15th June, the likes of Taito Tikaro, Lydia Sanz, & Flavio Zarza on D.J. duty between the terrace & main room, Vanessa Klein never far away, initial info up at https://www.facebook.com/matineegroup, while you can also head right here for details of Matinee's first summer festival which takes place at Matinee's historical home in Barcelona the previous Sunday (9th June), this 12 hour non-stop party one not to be missed, more coverage due up here v soon.
So that's pretty much it for is weekend, our selection of no less than eight events in London & across Europe and of "Best Bite" quality at that giving you plenty to choose from wherever you find yourselves and while we will be on those hospital sidelines, we wish you all a wonderful weekend of clubbing, remembering that, to be seen on the scene, you need to "Go There! Be There!". (DISCO MATT)
It started life at Lo-Profile on a Thursday, then found new legs at The Shadow Lounge on a Wednesday, but tonight see's promoters L.a. & David Hart switch their Soho soiree back to Thursday's, Gigolo the club that once again squares up against its counterpart on Greek St., we looking into this change & what it means for the Thursday night clubbing scene, while this "Cover Star" event makes our "Pick of The Day", all the detail a banner selection away opposite or an image click below.
When the phrase "…Thursday's have become the new Friday's…" very much became a Soho reality with the launch of the still hugely successful Room Service, it came as no surprise that the heat would be turned up with some clubbing competition in the form of Gigolo, a concept developed & then launched at Lo-Profile by the boys behind ShootMeUp, David & L.a. Hart, their bold branded bash scoring initial successes & seemingly neatly rubbing shoulders with its counterpart across the other side of Soho. However, with a major part of the Gigolo concept being the propulsion of porn star action into the music mix, the team realised they needed to find a new home to deliver their dream to the full and in The Shadow Lounge, the Hart's found their perfect bedfellow, even if it meant moving their weekly meet to a Wednesday. Yet while the home proved right, the more extrovert XXX rated action post midnight presenting none of the complications that Lo-Profile had carried, it seemed & ultimately proved that the midweek timing was always going to be limited in terms of numbers & popularity, even if there was little or no competition.
It was therefore inevitable and has come as no surprise that Gigolo once again has decided to switch back to Thursday's, while retaining its brilliant bedfellow venue on Brewer St., which has excting prospects for not just upping the Thursday clubbing ante, but for no doubt increasing the footfall into Soho which still continues to miss both Profile & Lo-Profile. That said, Gigolo has interesting times ahead, especially given how successful that Room Service remains, but in the spirit of clubbing choice, it will and should certainly play its part, while like its counterpart, Gigolo certainly has a loyal following that the team have nurtured over its two years or so in equally successful existence. So, tonight marks a new beginning for this superb Shadow Lounge based Soho soiree, it's "Cover Star" event welcoming back Athens based D.J. GSP to the decks, alongside relative new boy to the Gigolo residency team, Adam Watts, while all that XXX rated porn star action will continue as before, no doubt adding extra spice to the Thursday night clubbing mix, full details of tonight's party available via the events page at https://www.facebook.com/events/519327474770591/.
So, as we sit on the sidelines from our hospital bed, we wish the Hart's & the whole team at Gigolo & The Shadow Lounge all the best with the switch and hope that the promise of a boost to the Thursday Soho scene is spearheaded by this new slot selection. (DISCO MATT)
With spring having finally sprung, it seems the scene is also springing into action this weekend, a champion choice of a marvellous set of Saturday meets seeing us extend our Best Bites from three to four, we offering ample alternatives to what will no doubt be the most dynamic draw & most popular party of the day.
 
Having been plagued with a serious viral illness along with other health complications, we have been pretty much out of action for a good few weeks, but with a determination to do what we do best, we thought we would kick start our return with our Weekend Recommends newsletter, picking out our Best Bites of where to be & be seen on the scene this weekend, we acknowledging that one party looks like being the most dynamic draw, while the other three offer ample alternatives for those looking for something a little different.
So let's get to it and to our first Best Bite, which goes to DISH, which returns this Saturday (13th Sept) at East Bloc for its fourth outing of the year, this brilliant brand having celebrated its birthday back in January and has continued to ride a wave crest that has seen both the February & March events packed to the rafters. Indeed part of the draw of DISH is that amazing atmosphere that host venue East Bloc engenders, the underground & cavernous nature of the club harping back to the decadent feel of the nineties, yet with an up to date & modern twist, many party goers of that era making comparisons with Crash. AS for DISH itself, in the twelve of so months that it has been running, promoters Tom Stephan & Borja Pena have benefitted from a loyal following while also attracting one of the most stylishly mixed crowds we have seen in a long while, DISH's forefather, MEAT, also having cemented the latter as one of the hip, hot & happening events on the capitals clubbing calendar. AS for this month's event, well the team seem to be sticking with that winning formula, which thirty neatly explain by saying "…Here at DISH we follow a very simple recipe,  quality beats served by London's finest chefs…" the chefs clearly the D.J.'s, no less than six serving up scores of scintillating sounds across three rooms of fun, the aptly named "Main Dish" room brimming with "…hearty beats to satisfy!…" from both Tom & Borja, while the "Side Dish" second space sees Mark-Ashley Dupé & Daniel Delay will keep the room jumping & pumping with "…familiar favourites we all know and love!…". But it doesn't stop there as the compact & bijou "Tapas" third room where Cathal & Franx De Crystal will "…tease your appetite with a bit of spice!…" translating to tons of terrific tunes, proceedings helped along by hosts La Pequeña, Andrew Moore & Tomino, doors opening at East Bloc this Saturday (14th Apr) from 10.30 p.m., with DISH running to a planned 6 a.m. finish, entry £7 before midnight, £10 thereafter, the team urging you to arrive early to guarantee entry, more detail should you need it out at https://facebook.com/DISHLONDON &/or https://facebook.com/events/553122601387843/.
So onto our second Best Bite and we stick with Shoreditch, moving slightly further round to Hoxton in fact and to The Hoxton Pony, a venue that was very much at the forefront of the explosion of this area as the new hip, happening & trendsetting spot in London a small handful of years ago and while Hoxton may have been absorbed into the expanse that we known as Shoreditch, it remains at the epicentre of metrosexual clubbing activity. Indeed, The Hoxton Pony, having firmly established its niche yet stylish clubbing & socialising set following its launch in 2009, can also be proud as being part of the expansion of the Shoreditch scene which today sees one of the biggest concentration of club venues in the whole of London. Famed for its decadence and a smidgen of anarchy, The Hoxton Pony is particularly popular with locals on a Friday night, a whole host of D.J.'s from across the capital landing on this jewel in the Hoxton clubbing crown, names such as Zach Burns & Tony English adding their own brand of upfront house music to the more electro tech beats of the Pony's resident D.J.'s. However, it is Saturday's and particularly the venue's new night, Rapture, that is turning heads & drawing the crowds, the promoters saying of this night, "…Rapture delivers the ultimate night of mayhem and despicable party antics with a mixed crowd…", this Saturday (13th April) seeing one The Hoxton Pony's favourite D.J.'s hit the decks for a specially extended 6 hour set and one that will surely showcase Tony's diverse genre styles which range from electro through upfront vocal house to more eurostyle beats that belie his indistinct links with Spain & Ibiza. Indeed, having played out to capacity crowds for  polysexual clubbing brand Puscha, for whom he has been a resident for close on 10 years, his repertoire also extends to familiar gay territory parties including Lovechild, Hustlaball, Popcorn at Heaven and the recent launched club collaboration, This Is Prohibition, while Spanish clubbing brand SuperMartXe is among a number of other mainland & Ibiza based clubs he has played for, while he was the creator of Gaydar Radio's very popular Saturday night show, Club Nation & has hosted a number of other radio shows in his time. As for Rapture itself, well it takes place at The Hoxton Pony this coming Saturday (13th April) from an early start of 8 p.m., running through till 2.a.m,  the team hinting that you should "…dress to impress, we're the most glamorous and best night out in Shoreditch. No other night will offer you the opportunity to mix fashion, hedonism and exhibitionism…", entry £8 while its £6 for guestlist entrants before 10 p.m., further info including dresscode policy out at https://www.facebook.com/events/145455472299619/.
To our third Best Bite now and we head into Soho for monthly meet BakeBox which plays out for the third time at the Green Carnation this Saturday (13th April), no doubt building on the success of the launch back in February when it was known as Baked. However, a shift in the name change has only served to attract even more attention and last month's meet was every bit as popular, the blend of house classics & anthems with more upfront & current house tunes, with a dollop of disco for good measure, really hitting the mark with followers of the BakeBox beats recipe. And promoters Chris Brogan & Jay Jaymen have very much created a brand that offers something delightfully different to the norm, the light & fluffy music policy setting it aside for its clubbing compatriots, both boys say of BakeBox, "…this is our Box. It's not just any Box. It's a Box full of YOUR favourites. And by favourites, we mean all those tracks that get your feet tapping, hands clapping, divas singing and men jigging…" adding "…we are bringing back more fun, more frolics and more floor fillers for those who love their classic, vocal and disco house and a whole lot of anthems. BakeBox has been mixed and prepared by the very best DJs, bringing Soho something fresh and new!…", guest D.J. Nathan Six fitting in with the formula really well. Indeed, having seen more than a handful of prolific performances from the talent individual, Nathan having played for the likes of Beyond, Matinee & SuperMartXe, while he was a staple resident ingredient for the sadly demised Profile & Lo-Profile where his sounds selections showed just why the BakeBox team have chosen him for this next party, his sets nothing short of spectacular on all the occasions we have seen him play. As for the BakeBox event detail, well its takes place this Saturday (13th April) at The Green Carnation from 9 p.m., entry on the door just £8 with a special concessions price of £5 before midnight, while once inside there are a number of drinks deals exclusive to "BakeBoxers", which include £10 bottles of house red/white wine, £3.50 on Becks & Corona and £4.50 house double spirits & mixers, further info out & available at https://facebook.com/events/456356457765905/ &/or https://facebook.com/bakeboxsoho.
So, we reach our fourth Best Bite and, surprisingly for some, land on Matinee which returns to London this Saturday (13th April) with its "Starship" party, surely set to see host venue Fire a complete roadblock and, potentially, uncomfortable with it. Indeed, we have stated our case against the venue as the right place for this Spanish superclub & global brand giant, not least that Matinee is famed for its flamboyant & huge production, the arched nature of Fire just not right. But it seems that the London promotions team are intent on continuing the matinee story here and one thing that we cannot deny is its sheer popularity, hence that we felt it should be included here. And, true to form with the matinee top brass, they are flying across one of their main resident super star D.J.'s to headline this London event, Lydia Sanz very much part of a team that has recently expanded, Lydia having become more popular across Europe in recent months, hence why she is being used more & more often as part of the touring team. But the list of D.J.'s extend much further, Matinee London landing some of its top residents for this "Starship" event, D'Johnny, Gonzalo Rivas and Jamie Head joining Lydia in the Fire main room, while Massimo Paramour and Maze & Masters sort he sounds in the second Mirrorarch space, while across in the third, lounge room, its Rob Sykes, Zach Burns & Fabio Luigi that offer something delightfully different to the full-on main room. As for the production/, well expect the usual Matinee thrills & spills, even if the stage has nowhere near that impact "Starship" deserves, while we are sure the dancers with be dressed to the high nines in space themed costumes to make up for the lack of stage space. In terms of the event detail, Matinee "Starship" takes place this coming Saturday (13th April) at Fire in Vauxhall, doors opening at 11 p.m. and the party running through to a planned 7 a.m. finish, although with Beyond (the official "Starship" afterparty) opening its doors at the early time of 3.am., we reckon it may drain Fire earlier than the Matinee team would like. In terms of tickets, you can grab yours online at http://orangenation.co.uk priced at a hefty £15, while Soho outlets Prowler & Clone Zone are also selling, the advance way the best way to go, as queues to get in are likely to be lengthy & slow, while keep your eyes peeled once in for special entry passes to Beyond, further info & the latest news on Matinee "Starship" up at https://facebook.com/matineelondon.
Well, that's just about it for this our first Best Bites newsletter in a number of weeks and while we remain too unwell to step out, we hope we have given you a diverse enough choice of where to lay your hat this Saturday particularly. But whatever you do and wherever it finds you, have a great weekend and remember, to "Be There!" you need to Go There!". (DISCO MATT) 
With much promise posed ahead of its "A New Beginning" event and with plenty of talk about Covert both championing change across the capitals clubbing circuit, was  Saturday's party the proof of the pudding in the eating, what was our verdict on this gigantic gathering and how much more did we learn about this clubbing change concept.
There can be little doubt that the clubbing scene in the capital, certainly as far as big style clubs are concerned, has very much been in the doldrums recently, the weekly, monthly & occasional event calendar being dominated by just one group & the usual set of brands. And will some view this as a good thing, the problem we have with it, particularly of late, as that feeling of same old same old, the same D.J.'s the same venues, the same faces, a regurgitated repetition that has, quite frankly become boring. Indeed the current sorry state of affairs has been a couple of years in the making, many competitor brands either pushed to the sidelines or pushed out of business entirely and with little in the way of replacements from the protagonists of this sordid situation, save for a Friday night clubbing concept that is wrong on so many fronts, we are left unenthused & unexcited about a pastime & activity that used to fill our weekends, wall to wall. Yet that said, while Vauxhall is clearly in the monotonous, same old, same old doldrums, there is plenty more happening, if but on a much smaller scale, a swing out to Shoreditch finding a hip & happening melting pot of parties, East Bloc the most dynamic deliverer, brands such as DISH, SOS, & Gutterslut drawing on clubbers from far & wide, proving that there is life beyond Albert Embankment & South Lambeth Walk.
However, in the eyes of clubbers, Vauxhall is still seen as their mecca, even if it is not quite the dynamic draw it was a few years ago, although with the likes of Colloseum & Hidden hardly used, it pretty much leaves just three full on club spaces, naturally the two Orange Nation ones, Fire & Area and Crash (now known as Union). But wait a minute, what about Covert we hear you say, a venue that used to trade under the name of Factory but was brought by a tight knot group of investors who, when re-constructing the site last April brought Orange Nation into the picture, the initial idea being to let them both manage the place & increase the clubbing offer & variety. Yet while the plans were all well & good in theory, with just one genuine addition in the form of Deelooded, in the short space of 10 months, Orange Nation let what was supposed to be a sophisticated & stylish club venue run down into rack & ruin, the planned works to finish the venue never materialising and, quite shockingly, the group reneging in financial & other promises, leaving the investors with little choice but to take Covert back under their control. But with much more happening in the background, it seems that these investors now have the bit between their teeth, with plans to the driving force behind the re-invigoration of the clubbing scene, both & Vauxhall & London as a whole, their first event to hail this marvellous movement, their "A New Beginning" event.
So with this exciting event and the prospect of something fresh, new & enticing on offer, despite health issues, we simply couldn't miss this Covert cavort, not least that with a D.J. line-up extending deep into double figures, club promoters, scene figureheads & clubbing friends aplenty, it was one of those mustn't miss meets, although with our planned arrival for the VIP reception thwarted by a deep disco dose, it was around 11.30 when we arrived, to be greeted on the door by a warming welcoming committee that included heavenly hostess Chrissy Darling, promoter Alex Erfan & Covert's manager, the terrific Tom Fuller, he having wisely jumped from what we predict as a sinking Orange nation ship. However, on missing the reception, we had also missed Pier Morrocco's set, although caught a moment with him before he sped off to XXL, we then quickly diving into the club to get out of the cold, a further warm greeting by Steven Sharp sealing what was a perfect start to this "A New Beginning" shindig. And with Steven giving us a guided tour, the upgrading & the finishing to the venue was clear to see, the shabbiness that Orange Nation had allowed to creep in, all but eradicated, noticeable differences including fabulous floor coverings in both the main room & the second space, new laser lighting, new ceiling coverings, a totally transformed upstairs area with sumptuous seating, but moreover the subtle touches to trimmings, bar fronts & the like making the place look finished & fantastic.
However, the most impressive transformation was in the second space, the D.J. booth having been moved downstairs, elevating the feel & the atmosphere amazingly and making it a dance room in its own right and it was here where we bumped into the first of a flock of familiar D.J. friends, Ben Jamin preparing for what turned out to be one of a whole host of superb sets in this space, this very much a bit of a home-coming for Ben, as it was he that was part of the Crash team towards the latter years and this Covert second space, for us, echoing the former quite noticeably. But the D.J. faces from the Crash days & Vauxhall both past & present extended to many more, Guy Williams, Brent Nicholls & Alan X  three of a whole host of others, not just this his second space, but back in the main room too, a real brilliant blast from the past, Terry Bryan, pumping up the pace of the party perfectly. Indeed, with the initial slow trickle of arrivals ballooning before our eyes, given our delicate state of health, we retreated towards the safety of the bar area where we bumped into pals Peter & Fabio, our evening just getting better by the minute, the list of friendly & familiar faces lengthening with every passing moment, Dave Cross, Tom Marchant, Louise Port, Nicholas Montenegro, Paul Coals, Tony Bruno and, naturally, Tom Fuller, just a measure of exactly how refreshingly friendly this glorious gathering was turning out to be and certainly what our recent Vauxhall clubbing experiences had been missing.
But the night was still young and with Jamie Hammond in charge of the main room tunes now, we were looking forward to prolific performances from Lovechild's own Tony English, he failing to disappoint with a sterling set, while with Paulo Moreno, Alan K, Fat Tony, The Oli & The Sharp Boys still to come, this Covert "A New Beginning Event" was certainly living up to its billing, the vast array of D.J. talent, some inextricably linked to that other Vauxhall based clubbing group, proof that Alan's promise to give D.J.'s the opportunity to play when & where they want, was bearing fruit right before our eyes. So, sinking into the rest of our slightly shortened stay, we traded main room for second space, outside for in, spending some time catching up with Alex Erfan and talking about plans moving forward, both for Covert and for their wider scene plans, some so exciting that we are itching to share, although have been sworn to secrecy. We also took advantage of the upstairs space, joining Peter in resting & escaping what was now a packed & pulsating main room, Paulo Moreno delivering delectable doses of dance delight, while we traded health issue notes with peter who, it seemed, was also going through a tremendously tough time. That said, it was great to be out clubbing again, this our first foray in March and a better choice & place to mark what, given our personal circumstances, was quite a milestone, we couldn't have made, although with our energy levels sapping & the comfort of home calling, we graced our exit not long after 4 a.m., leaving behind a club that was very much alive, kicking & looking great in every way, not even an ounce of enticement for us to visit our old Sunday morning stomping ground, a small measure of just how times are changing.
So you can pretty much guess what our verdict on "A New Beginning" will be, this very much the huge success that the team had hoped for, a slow(ish) start soon transforming into a truly tremendous turn, a party full of positives in every respect, from the atmosphere & ambiance to the finished feel of the venue, from the style & sophistication oozing from this smart multi faceted space to the amazing additions to equipment, fixtures & fittings and from the depth of D.J. talent, all coming together under one roof in support of this marvellous new clubbing movement, to the party people themselves, all who exuded an air of relaxed & enthralling enjoyment, we not having seen quite so many smiling faces in one club for a very long time.  Add to all that, a real sense that the tide of clubbing change that had been promised in so many words, was swinging into action and we walked away from Covert happy with what we had seen, but with plenty of anticipation of what is to come, this event the first building block in a number that will surely build a solid foundation for Covert to them achieve its aims & aspirations beyond its own borders, all for the greater good of the capitals clubbing circuit. Indeed, with the wraps already being pulled off their new Friday night club "Foundation", plus a new Saturday afternoon clubbing concept on the cusp of creation, there is already much to celebrate in terms of new brand blood, we hopeful that this will kick-start others into action, maybe even collaborating with Covert for the greater good of the capitals clubbing circuit, we raising a glass to Alan, Paulo, Alex, Tom, Steven & the whole team for showing the others how it should be done & what clubbing is all about. (DISCO MATT)