Having christened our continental clubbing cavorting in the capitals closest channel divided country, it was inevitable that we would return to picturesque Paris, this time to succumb to the splendour of Scream in the hands of our impressive Israeli Guy Scheiman & his spectacular sounds, but what made this peach of a Parisian party so special? And will we be back to scoop a second Scream serving soon?
From the very first moment that we stepped foot in the French capital we fell in love with the city & its considerable charms, Paris oozing style, sophistication through its amazing architecture that sets it aside from any other city we have visited in the world and having visited now a good half a dozen times, there is something quite special about each & every arrival, we discovering a breathtakingly beautiful site or landmark that only serves to heighten our love affair for Paris & Parisians even more. Yet, while we wouldn't rank it as our favourite city in the world, Cape Town clutching that crown, with Barcelona a close second & Berlin a brilliant third, Paris is right up there in our top ten destinations, meaning we are always excited about returning. And, the undeniable beauty of the city apart, there is plenty to keep us occupied on the city's gay scene, Paris boasting well over 300 bars, businesses, restaurants, recreational retreats, shops, and, of course clubs, a little known (or should we say overlooked) fact to many Parisians & visitors, long time residents of the city always talking about the good old days when world renowned venues such as Queen & Le Rive Gauche attracted the best in the business, David Guetta among many others having cut his D.J.'ing teeth here. But while the 70's 80's & 90's were special times for Paris, a slump in the new millennium seeing the scene go through the mill, when we compare the Le Marias of today with its London equivalent, Soho, this charming Parisian quarter is streets ahead, the choice of eateries & watering holes plentiful, while the new(ish) Spyce currently ranks as our favourite bar brand outside of South Africa.
Moving to clubbing and Paris was the first destination on continental Europe that we hit the dancefloor, although with Spirit Of Star's "Pool Party", it wasn't quite so much of a dancefloor, more a beach, while the after-party was much more Parisian both in style & sumptuousness, our visit with D.J./producer pal Javier Medina one that will live in our memory banks. However, with the exception of just a small handful, the rich clubbing pickings in Paris remain a little lame compared to Barcelona and here in London, although with LAB & Revolution, plus the twice yearly Matinee La-Leche parties helping to put the French capital back on the international map and contributing towards the general resurgence in the scene. But there is one club that continues to go about its business in a brilliant way, packing in the punters each & every Saturday, attracting the cream of the international D.J. scene, recent names in the D.J. booth frames including Juanjo Martin, Pagano, Steven Redant, Danny Verde, Tom Stephan (aka Superchumbo), Nacho Chapado & Chris Bekker, while Paris based Ben Manson also features reasonably regularly, hosting his LAB parties here. So where are we talking about?, well Scream of course, Paris's longest running gay weekender that packs as powerful a partying punch today as it did when it launched back in 1996, its three rooms as dynamically diverse as any across Europe, perhaps even eclipsing the likes of La Demence at Fuse & Muccassassina in Rome, while it already outstrips in years, any current club running in London by a country mile, elevating it to our list of all-time greats, joining the distinguished company of the two already mentioned, as well as Antwerp's Red & Blue, Barcelona's Salvation, Cape Town's The Bronx, Johannesburg's Decadence and London's Trade, DTPM & Factor 25. 
What is surprising however, is that until this weekend, we had never set foot in Scream, it clear that we needed to make speedy amends for this outrageous oversight, while having seen the likes of Paul Heron, Pagano & our very good friend Danny Verde make it across during 2012, we should have made it earlier than this at least. However, after what had been a truly dreadful year for us on many fronts, we were determined to make amends in 2013 and with the news that another great friend, impressive Israeli Guy Scheiman, would not only be playing at Scream on this first Saturday in January, but would be celebrating his birthday, we simply couldn't say no, booking our tickets well in advance. And while we had it in the back of our minds that the weekend after the New Year may not be the best choice, we couldn't contain our excitement in savouring the spectacular Scream as well as our beloved Paris, the opportunity to see the city as dusk turned to dark, as enthralling as our club cavorting. So, with a mid morning Eurostar to the French capital, it was just after lunch when we arrived, having been in text touch with Guy on route, so pre-arranging a liaison at his hotel in Republique, and being now pretty much proficient with the Paris Metro, we emerged within ten minutes, while our usual good bearings, which for some unknown reason go array in Paris, meant it was nearly an hour before we found his hotel.
Keen to do some sightseeing, Guy's preference was lunch in Le Marais, another bearing losing calamity, although with a mini meal done & Guy back in his hotel we were set free to roam Le Bastille, Champs Elysees & the Eifel Tower ahead of dinner and then the main event itself and what we had really come for, the superb Scream. With head Scream cheese Ludo picking us up from the hotel at not long before midnight, it was just a short walk before we were inside the club, a massive expanse of an outside smoking area which, when the weather is warm, must be a real bonus for the club, we winding down the stylish stairs and into the main room which was already alight with action. Being our first time, we were keen to get of bearings, but first followed Guy to the D.J. booth where Scream resident Tommy Marcus was in charge of the tunes, his uplifting, chunky & vocal house going down a storm with the packed main room revellers, it quickly apparent that, even the weekend after New Year couldn't dampen the Parisian penchant for a party. With refreshments in mind, we headed to the bar and to the bevy of beautiful boys, Ludo being the perfect host, while we couldn't help our eyes diverting to the video screens and the flashing up of our PPP's image, Zach Burn's the following weekend's guest D.J. for one of a handful of Scream themed parties, this one entitled "London's Burning".
But it was this week we were concentrating on and as Guy prepared for his set, we took a further quick tour of the two other rooms, the play area a brief visit, while the pop music second space saw us lingering a little longer, while the inevitable draw of the main room was never far from our mind, as we made our way back to the side of our fabulous friend & impressive Israeli Mr Scheiman, who was already well into his set stride. Indeed after the specially prepared intro track, along with some uplifting vocal productions of his, the packed out place & party goers were responding to his renditions with real gusto, a pair a scantily clad youngsters even braving the stage in front of us and entertaining us to a podium performance to be proud of. However, we were keen not only to give Guy some space, but to get a feel of the main room atmosphere from different directions, so retreated towards the rear, only to be surprised by a flock of fabulous friends with whom we had celebrated ringing in the New year just a few days ago, they seemingly as surprised to see us as we were them. Now we were into our stride, soaking up the superb set from the star of the show, we shunning the fatigue of having been on our feet for well over fourteen hours without sleep, rather soaking up each & every scrap of splendour that Scream was sporting, the night slipping into dawn before we knew it & the early Eurostar return to London on the sunrise horizon. However, with a spurious security check while we took a moments rest over and a scare with our temporarily missing phone resolved, we were determined to dance the last few moments of our stay at Scream out to the full, Guy still in pole playing position with a pitch perfect performance that even resident D.J. Tommy Marcus remarked to us, hit the mark magnificently, it was a wrench that we had to say our farewells, although time was calling & the clock was ticking on this peach of a Parisian party, we wending our reluctant way back to gare du nord & a re-liaison with London.
So what made Scream so special, would we make a return and what of the headline D.J. act performance? Well, to Scream first and, having visited many venues both in London & worldwide, we can say with qualification that Scream & it's home is now among our favourites on the continent ranking right up there with Muccassassina, Red & Blue & La Demence, both the layout & the varied choice making it truly enticing, while the crowd on our visit was one of the friendliest we have seen, none of the pushing & shoving that seems to plague many of London's big equivalently sized clubs & events. And when you look at some of the names the club attracts, Danny Verde, Pagano, Paul Heron, Tom Stephan, Nacho Chapado, Steven Redant, & Phil Romano to mention just a few, Scream can surely claim to be truly international both in reputation & stature, while Ludo, Tristan & the team are also keen to nurture lesser known talents, London based Zach Burns one such example, affirming its status as a club that gives its clubbers & fervent followers musical variety week in week out rather than the same old same old drudgery that we have to put up with in the clubs of a certain capital based clubbing organisation. So, for all these reasons, it pretty much goes without saying that a return to Scream is definitely on the cards and given the superb set from Guy Scheiman tonight, it would seem to be the same for him, certainly if the feedback from both the team & the responses from the party goers have anything to do with it, we sure that Guy will leap at the opportunity and one he richly deserves. (DISCO MATT)
With much promise posed ahead of its "A New Beginning" event and with plenty of talk about Covert both championing change across the capitals clubbing circuit, was  Saturday's party the proof of the pudding in the eating, what was our verdict on this gigantic gathering and how much more did we learn about this clubbing change concept.
There can be little doubt that the clubbing scene in the capital, certainly as far as big style clubs are concerned, has very much been in the doldrums recently, the weekly, monthly & occasional event calendar being dominated by just one group & the usual set of brands. And will some view this as a good thing, the problem we have with it, particularly of late, as that feeling of same old same old, the same D.J.'s the same venues, the same faces, a regurgitated repetition that has, quite frankly become boring. Indeed the current sorry state of affairs has been a couple of years in the making, many competitor brands either pushed to the sidelines or pushed out of business entirely and with little in the way of replacements from the protagonists of this sordid situation, save for a Friday night clubbing concept that is wrong on so many fronts, we are left unenthused & unexcited about a pastime & activity that used to fill our weekends, wall to wall. Yet that said, while Vauxhall is clearly in the monotonous, same old, same old doldrums, there is plenty more happening, if but on a much smaller scale, a swing out to Shoreditch finding a hip & happening melting pot of parties, East Bloc the most dynamic deliverer, brands such as DISH, SOS, & Gutterslut drawing on clubbers from far & wide, proving that there is life beyond Albert Embankment & South Lambeth Walk.
However, in the eyes of clubbers, Vauxhall is still seen as their mecca, even if it is not quite the dynamic draw it was a few years ago, although with the likes of Colloseum & Hidden hardly used, it pretty much leaves just three full on club spaces, naturally the two Orange Nation ones, Fire & Area and Crash (now known as Union). But wait a minute, what about Covert we hear you say, a venue that used to trade under the name of Factory but was brought by a tight knot group of investors who, when re-constructing the site last April brought Orange Nation into the picture, the initial idea being to let them both manage the place & increase the clubbing offer & variety. Yet while the plans were all well & good in theory, with just one genuine addition in the form of Deelooded, in the short space of 10 months, Orange Nation let what was supposed to be a sophisticated & stylish club venue run down into rack & ruin, the planned works to finish the venue never materialising and, quite shockingly, the group reneging in financial & other promises, leaving the investors with little choice but to take Covert back under their control. But with much more happening in the background, it seems that these investors now have the bit between their teeth, with plans to the driving force behind the re-invigoration of the clubbing scene, both & Vauxhall & London as a whole, their first event to hail this marvellous movement, their "A New Beginning" event.
So with this exciting event and the prospect of something fresh, new & enticing on offer, despite health issues, we simply couldn't miss this Covert cavort, not least that with a D.J. line-up extending deep into double figures, club promoters, scene figureheads & clubbing friends aplenty, it was one of those mustn't miss meets, although with our planned arrival for the VIP reception thwarted by a deep disco dose, it was around 11.30 when we arrived, to be greeted on the door by a warming welcoming committee that included heavenly hostess Chrissy Darling, promoter Alex Erfan & Covert's manager, the terrific Tom Fuller, he having wisely jumped from what we predict as a sinking Orange nation ship. However, on missing the reception, we had also missed Pier Morrocco's set, although caught a moment with him before he sped off to XXL, we then quickly diving into the club to get out of the cold, a further warm greeting by Steven Sharp sealing what was a perfect start to this "A New Beginning" shindig. And with Steven giving us a guided tour, the upgrading & the finishing to the venue was clear to see, the shabbiness that Orange Nation had allowed to creep in, all but eradicated, noticeable differences including fabulous floor coverings in both the main room & the second space, new laser lighting, new ceiling coverings, a totally transformed upstairs area with sumptuous seating, but moreover the subtle touches to trimmings, bar fronts & the like making the place look finished & fantastic.
However, the most impressive transformation was in the second space, the D.J. booth having been moved downstairs, elevating the feel & the atmosphere amazingly and making it a dance room in its own right and it was here where we bumped into the first of a flock of familiar D.J. friends, Ben Jamin preparing for what turned out to be one of a whole host of superb sets in this space, this very much a bit of a home-coming for Ben, as it was he that was part of the Crash team towards the latter years and this Covert second space, for us, echoing the former quite noticeably. But the D.J. faces from the Crash days & Vauxhall both past & present extended to many more, Guy Williams, Brent Nicholls & Alan X  three of a whole host of others, not just this his second space, but back in the main room too, a real brilliant blast from the past, Terry Bryan, pumping up the pace of the party perfectly. Indeed, with the initial slow trickle of arrivals ballooning before our eyes, given our delicate state of health, we retreated towards the safety of the bar area where we bumped into pals Peter & Fabio, our evening just getting better by the minute, the list of friendly & familiar faces lengthening with every passing moment, Dave Cross, Tom Marchant, Louise Port, Nicholas Montenegro, Paul Coals, Tony Bruno and, naturally, Tom Fuller, just a measure of exactly how refreshingly friendly this glorious gathering was turning out to be and certainly what our recent Vauxhall clubbing experiences had been missing.
But the night was still young and with Jamie Hammond in charge of the main room tunes now, we were looking forward to prolific performances from Lovechild's own Tony English, he failing to disappoint with a sterling set, while with Paulo Moreno, Alan K, Fat Tony, The Oli & The Sharp Boys still to come, this Covert "A New Beginning Event" was certainly living up to its billing, the vast array of D.J. talent, some inextricably linked to that other Vauxhall based clubbing group, proof that Alan's promise to give D.J.'s the opportunity to play when & where they want, was bearing fruit right before our eyes. So, sinking into the rest of our slightly shortened stay, we traded main room for second space, outside for in, spending some time catching up with Alex Erfan and talking about plans moving forward, both for Covert and for their wider scene plans, some so exciting that we are itching to share, although have been sworn to secrecy. We also took advantage of the upstairs space, joining Peter in resting & escaping what was now a packed & pulsating main room, Paulo Moreno delivering delectable doses of dance delight, while we traded health issue notes with peter who, it seemed, was also going through a tremendously tough time. That said, it was great to be out clubbing again, this our first foray in March and a better choice & place to mark what, given our personal circumstances, was quite a milestone, we couldn't have made, although with our energy levels sapping & the comfort of home calling, we graced our exit not long after 4 a.m., leaving behind a club that was very much alive, kicking & looking great in every way, not even an ounce of enticement for us to visit our old Sunday morning stomping ground, a small measure of just how times are changing.
So you can pretty much guess what our verdict on "A New Beginning" will be, this very much the huge success that the team had hoped for, a slow(ish) start soon transforming into a truly tremendous turn, a party full of positives in every respect, from the atmosphere & ambiance to the finished feel of the venue, from the style & sophistication oozing from this smart multi faceted space to the amazing additions to equipment, fixtures & fittings and from the depth of D.J. talent, all coming together under one roof in support of this marvellous new clubbing movement, to the party people themselves, all who exuded an air of relaxed & enthralling enjoyment, we not having seen quite so many smiling faces in one club for a very long time.  Add to all that, a real sense that the tide of clubbing change that had been promised in so many words, was swinging into action and we walked away from Covert happy with what we had seen, but with plenty of anticipation of what is to come, this event the first building block in a number that will surely build a solid foundation for Covert to them achieve its aims & aspirations beyond its own borders, all for the greater good of the capitals clubbing circuit. Indeed, with the wraps already being pulled off their new Friday night club "Foundation", plus a new Saturday afternoon clubbing concept on the cusp of creation, there is already much to celebrate in terms of new brand blood, we hopeful that this will kick-start others into action, maybe even collaborating with Covert for the greater good of the capitals clubbing circuit, we raising a glass to Alan, Paulo, Alex, Tom, Steven & the whole team for showing the others how it should be done & what clubbing is all about. (DISCO MATT)
In a clubbing love affair that started on Christmas Day 2010 and is as strong now as it was then, it was only a matter of time before we would be back to the dance diamante Saturday jewel in the captivating Belgian clubbing crown, the amazing Antwerp our delightful destination and Red & Blue the brilliant beats box, Propaganda holding its third foray and one that lived up to every inch of expectation and more, we still flying high over the heavenly happening and this is why…
We can recall still quite vividly a whole glorious collection of firsts in our lives, many particular passions of ours, while there are a number of not so nice firsts that never made seconds, the good ones including the first time we stepped onto an aeroplane, our love for that mile high club and everything that goes with it still filling us with erupting excitement every time we set foot in an airport. Then there was the first Formula One race we watched, the Nigel Mansell & Ayrton Senna seasons securing it as our favourite sport, while our love for Tennis has roots in our surrogate home in South Africa, here the first time we served & volleyed and even sat in the umpire's chair. But the list goes on, our first true love, a marvellous man with the same name as ours, the times we spent riding into the South African sunset on our motorbikes, magical memories that will live with us for the rest of our lives, while there plenty more first loves we can recollect, our first proper kiss, our first taste of chocolate, our first ever job, our first score of music and, naturally, our first dive on the clubbing dancefloor. And, without exception, all theses first have become, seconds, thirds, fourths and countless more over the many moons we have found ourselves traversing this wonderful world we call Earth.
So what does all this talk of firsts have to do with the subject of this review? Well, the first time we spent Christmas, either away from home in South Africa, or while living here in London, was when we tripped over to Antwerp with Alex Erfan & crew for Lovechild at Red & Blue and while we cannot count this as our first ever clubbing cavort across to the continent, it was our first time in Belgium and the first time we had toured with a troupe of this sort. And while our stay was relatively short-lived, just Christmas Eve through Boxing Day, it will be one we will never forget, as it was packed with magical memories from start to finish, not least the fabulous friendships we formed & cemented with both the Lovechild lot, but with two Belgian boys who have since become firm friends, despite the distances between us. Indeed, having fallen in love with Antwerp as a city, but moreover with Red & Blue as a club, it would be no surprise that we were itching to return, a trip just two months later, further forming the fabulous friendship with those Belgian boys, D.J./Producer Elof de Neve &, particularly, the wonderful J.d. Cerronez, one which would blossom in Barcelona later that year during the first Delice Dream festival. But with the boys links to Red & Blue would be the driving force behind this, our third return to the club, one which for so many reasons was well overdue, but proved perfect timing for a number of reasons, not least that we had (possibly by fluke) chosen the best party in the clubs calendar.
Propaganda is a name that evokes memories from our youth as it was the German band the propelled into our popularity at the time with their huge hit, while a string of further single & album releases have secured this pop sensation as one of our all-time favourites. But Propaganda in terms of clubs is also connected with Germany, the Berlin based outfit having recently re-emerged, just as the scene in this captivating city has in the last handful of years, while Moscow also boosts a club of the same name, even Nottingham here in the U.K. in on the Propaganda act. However, it is the Belgian party brand that has been making the most waves of late, the philosophy stemming back to the early nineties, which were, as the Propaganda promotions team tell us, "…times when heels and lipstick meant something, when clubbing was about making fun, when people dressed up to go out and when people did go out because they felt the urge to do so, while nothing was impossible…". Yet while Propaganda Belgium was born just last year, it has quickly adopted many aspects of these nineties clubbing characteristics, indeed in the eyes of many at the launch & since say, "…nothing has changed except our will to obey the freedom…", Propaganda propelling a real sense of that along with an environment that encourages its clubbers to escape reality for a while, succumb into its splendour and, in the promoters words, "…release us from being ourselves, from those acts of obligation in our lives and in doing so realise that's when Propaganda carries the change…"., its two superb strap lines being "Obey the freedom, whatever form it takes" and "Where porn meets humour, sexual freedom can be found".
So, with the prospect of the Propaganda "XL American Dream" event topping previous visits to Red & Blue, this along with the much awaited reunion with Elof de Neve, but particularly J.d. Cerronez, we had to grace our absence from a number of events back in London, including the new Bakebox club launch, as nothing was going to stop us heading for Antwerp and the resplendence of Red & Blue. And our excitement levels were at fever pitch as we boarded an early(ish) Eurostar to Brussels and a planned short stopover to see D.J. pal Guy Scheiman who was playing a gig in the city, although with Guy still a tad jaded after an crack of dawn arrival, we headed on to our Antwerp destination, that excitement growing with each & every kilometre canter. With the splendour on Antwerp's central station the best city greeting we could wish for, we swung by to catch up with our favourite hotel manager, Lesley Middleton, before checking into our own & taking a short tour around Antwerp catching the advancing dusk & sights on camera before a short disco dose ahead of what would prove an exceptionally enthralling evening. Indeed, our anticipation with our reunion with Elof & J.d. meant we could hardly sleep, a ring on the phone confirming our Belgian boy was waiting for us in the lobby, that moment when we met again one that will live with us forever, while more memory making moments were to come over dinner & then pre Red & Blue drinks, this valuable & precious time we spent with our two brilliant Belgian's meaning more than words can say.
However, it was Red & Blue and Propaganda's "XL American Dream" party that was calling, our arrival at the club not long after midnight finding the place already packed with party goers on this most popular of outings, we following J.d. through the crowd & up into the club's dressing room to pause before the ensuing excitement & enthusiasm that Elof's stunning set would serve. And this pause in our clubbing proceedings gave us the chance to meet & be introduced to the larger than life character that is Lennart Valgaeren, the mastermind behind this Propaganda party, his extrovert & endearing nature evidence of why he is very much a lynch pin in the Red & Blue set up, he & J.d. very much peas in the pod when it comes to fun & frivolity, just one of many reasons that has made our trips to this captivating club the best of anywhere in the world. And clad in demi drag, Lennart along with the bevy of beauties that would make up the Propaganda dance & stage show troupe, where clearly in party mood, we warming to the whole affair with aplomb, although with Elof needing to prepare for his set, we headed down with him & J.d. to the D.J. booth where we found new(ish) Red & Blue resident Gust Morris sorting the sounds, his rather eclectic mix & switching of upfront & tech house a little tough to acclimatise to, indeed his style not much the warm up that was required, the feeling that he wanted to steal the spotlight rather than play his team part. However, it was Elof's performance we were here for and with the promise of new track productions on offer, we couldn't wait for our brilliant Belgian beatmaster to assume control of this party, the crowd also anticipating his start, he without a shadow of a doubt THE most popular resident of Red & Blue and a big & dynamic draw to boot.
And the moment arrived in a trice, both ours & J,d,'s excitement at the prospect of a prolific performance evident for all to see and with Gust out of the picture, we were set free to dive headlong into the fabulously extrovert fun & frivolity that has marked all our meets with our Belgian boys, Elof setting about sending us skyward with his superb sounds. And with J.d. right there we were brilliantly benefitting from inside track commentary on these productions that would pepper Mr de Neve's pulsating performance, his own remix of the currently popular "Skyfall", probably the best version of "Show Me Love" in his & J.d.'s 2K13 form, that we had heard, one that even gave the towering Taito Tikaro's mix clean pair of heels, while it would be their private production, "Searching For Love" that would tumble our trademark tears, not least that J.d. exclaimed "…this is our track Matt…". However, the music aside, which was thrilling us unequivocally, the fun we were having with J.d. was something quite special, we not remembering any time in our recent clubbing past when we have laughed quite so much, the centre of amusing attention being a small collection of toy dolls that were to cause of innocent yet hilarious indulgence, J.d.'s humping and then the doll lying wasted on the side simply splitting our sides, this bawdy behaviour & extrovert enjoyment evoking marvellous memories from our times together at Delice Dream, the fun we had then playing out once more to exemplary effect.
Now it was time to turn the spotlight, for a while at least on the stage, as Lennart & his gorgeous go-go boys & girls, who assumed their positions to propel this "Propaganda XL American Dream" event, the clear USA theme showing in their characterful and, in some cases, scantily clad costumes, while with star spangled banner backgrounds & flags adding to the showtime entertainment, the statement was certainly superb, this the first of a few sowings throughout the night. But the entertainment also extended to a an amazing acrobat who, hanging & balancing on lengthy ceiling connected cloths, performing mind-blowing moves that captivated & thrilled his audience, while with podium dances aplenty, there was no shortage of eye catching entertainment throughout. Indeed, as with our previous Red & Blue visits, this one was proving that our continental clubbing compatriots are just as good, if not better than London in putting on superb shows, only Matinee meets & WE party production (both Spanish of course) elevating London to the equal of other European events. And, in terms of atmosphere, lighting & effects, Red & Blue is right up there with the best, their lasers simply stunning, ticker tape explosions adding to the enjoyment, while the up for it crowd is, without doubt, one of the friendliest we have encountered, they a million miles away from the edgy & ill mannered clubbers we all too often experience in London's larger events such as Beyond, WE & Matinee, perhaps the organisers attitude rubbing off on their audience.
But back with Elof and with him deep into his scintillating set, we were well into the groove, his selections clearly captivating the considerable crowd of clubbers in front of his, the occasions when he delighted us with that Mr de Neve arms in the air pose, adding to what was becoming a truly phenomenal performance, while all the fun & frivolity we were enjoying with J.d. continued unabated, his energy & enthusiasm inspirational and part of this performance package, he even ascending the top of the D.J. booth at one point, waving the star spangled banner flag and thrilling us & others incredibly. Mind you, the dolls were also never far away and with Lennart no behind the booth too, the once again played their part in all the tom foolery that was to highlight this as one of the most hilarious happenings ever. However, like too many things in life, these gregariously good times we were having with Elof, J.d. & Lennart were to come to an end, well behind the D.J. booth at least, incumbent disc spinner Max Del Principe, having lurked in the background for a while, suddenly found fault with his computer equipment, this modern form of D.J.'ing leaving little room for failure movement, especially as we wasn't armed with a back-up plan. And it seemed that back-up was the issue, as he had seemingly lost his whole catalogue of music, we looking on in complete dismay as he struggled for well over half an hour to restore his system, it looking for a worrying few moments that Elof would need to play right to the end of this "Propaganda XL American Dream" event, although as he finally sorted his sounds, and with Elof having extended his set for nearly 40 minutes, the reins where quickly handed over, we beating a retreat to the dressing room with head shaking haste.
With the continuous flow of complimentary refreshments, J.d. & us sharing the same drinks taste, plus with our injured knee now giving us some discomfort after all the dancing & cavorting, we were grateful for the comfort of a seat to see out the remaining proceedings, the whole dance team now back stage & winding down after what had proved yet another hugely successful Propaganda party that still had plenty of legs in it, the fun that ensued in the dressing room very much the icing on this captivating club outing. With wigs flying, balloons bursting, drinks flowing and more bawdy banter & behaviour brimming from this party within a party, we were having a terrific time with what was fast becoming our favourite clubbing crew, our Belgian boys Elof & J.d. always close at hand, while we were happy to allow the party proceedings in the club to take their own direction while we delighted in the debauchery of the dressing room. However, with our bed calling and Elof also keen to head home, we eventually graced our exit from the resplendence of Red & Blue, waving a fond farewell to Lennart, his whole team & the club's management, before hitting the biting cold on the Antwerp early morning, our stead delivering us to our hotel door, we as emotional in saying au revoir to J.d. as we had been on our reunion earlier, although being safe in the knowledge that Matinee La-Leche in Paris would see us together again, our parting was a little easier to bear, while with the magic of modern technology we knew we would never be far away.
So, what was our verdict on Red & Blue and, particularly, this "Propaganda XL American Dream" event? Well, first and foremost, we definitely chose the right weekend to trip across to Antwerp, this clearly the most popular event on the club's calendar, the numbers through the door especially impressive given that it was just a day after a huge event in the Belgian capital, while being reunited with red & Blue felt more like a homecoming rather than a continental clubbing experience, the friendly faces we encountered on both our first & second visits, welcoming us warmly as one of their own. As for Propaganda, it certainly lived up to all of its billing, the superb stage shows, the pomp & the circumstance matching all our expectations, while the larger than life Lennart & is passion for the party showed no bounds and was one of many highlights of this heavenly happening. However, our hats have to go off to Elof de Neve, who yet again proved just what a terrific D.J./producer talent he is, his set rivalling the best in the business, we even going as far to say that it topped a Pitron performance in virtually every department, the stand-out difference being those prolific productions that gave Elof's performance delightful dexterity & discerning difference to playing peers. And with a clubbing resident & guest repertoire that has marked a magnificent last twelve months for Elof, he is clearly a D.J. in demand, the likes of Muccassassina, Matinee & The Farm just three of many more, while Red & Blue are clearly keen to keep him as their headlining hit, as he definitely draws a crowd, many Antwerpian's & Belgian's from further afield packing out the place when he plays. So, with this very much the best event we have attended this year so far, we will surely be looking to return to red & Blue sometime soon, perhaps this next time choosing a Propaganda party on purpose, given just how great it was and what a truly terrific time we had. (DISCO MATT)
We hadn't eaten for a while, so we were hungry, hungry for a banquet of bountiful beats and what better place to satisfy our appetite than the delicious DISH, this magnificent mover & shaker on the scene celebrating its first birthday. But did we have our cake & eat it? Or were we left with an irritable bout of overeating indigestion?
Having trodden many clubbing boards during our times back home in South Africa, across in continental Europe and right here in London, we can count ourselves extremely fortunate to have encountered some of the best brands, the most prolific parties & exceptional events over the years, a collection that would take up a whole paragraph if we were to list them chronologically or otherwise, some sticking out in our minds more than others. Yet while Antwerp, Brussels, Cape Town, Paris & Rome would feature large, it is here in the capital where we would find the lion's share of that lengthy list, such has been the diversity of the scene, club owners & promoters seeming to cater for every taste, sometimes all too often leaving us spoilt for choice in where to hang our hat or left with the difficult decision who to favour & who we would disappoint. But while we have gravitated towards the more popular places, in recent months driven by certain D.J.'s & clubbing characters, we have always attempted to spread our support right across the scene, sometimes stepping outside of our clubbing comfort zone to sample the true diversity that the capitals clubbing circuit has boasted, Shoreditch one such example of the out of the box expedition, our strange psyche saying that, in distance terms, it is a step too far, yet with a melting pot of magnificent meets, not least a delicious monthly delectation, tempting us to take the trip, this situ having left smiling & satisfied when we have made the rare effort venture forth.
So, spreading our clubbing wings in the direction of Shoreditch for the first time this year, fulfilled a promise that we would put our money where our mouth was and pay a visit to something different to the same old, same old, the likes of what has become boring Beyond, monotonous Matinee & waning WE, all falling from our favour, not that the latter two brands were offering anything in January, while in terms of what was our favourite afterhours, was leaving a bitter taste in our mouth with its maddening "Midnight" meets. And having reengaged on previous promises and with its first birthday looming, we were determined to delight in DISH, the clubbing creation of Tom Stephan & Borja Pena, this monthly meet a product of the demise of the former & fabulous MEAT, Tom particularly keen to maintain the momentum but give DISH a delightful format twist, the home of East Bloc on Shoreditch retained, but the D.J. line-up and music much more in the mix. Indeed, building on the success of the former, DISH has, during its first year in operation, attracted one of the most diverse & up for it crowds the east end has seen, many people, like us, used to Vauxhall, switching to Shoreditch to support Tom, Borja & the whole team, not least that the atmosphere, the music & the overall experience delivered delightful difference in bucket loads, while evoking clubbing times of past, references made to the days of Crash common place n comments & feedback finding its way to us.
With this convincing case cast, we headed out into the cold, but glad in warm clothing, the journey which we were convinced was a long one, actually only took thirty minutes, door to door, the destination door being East Bloc on City Rd and a welcome from the venue promoter & top cheese Wayne Shires, while a quick check in the list saw us down into DISH in a trice, a considerable crowd having already gathered, hinting towards a heaving happening in the cavernous club. So, we were pleased we had made it in before midnight, quickly grabbing some refreshments at the bar & finding our spot by the edge of the main room dancefloor, this proving a perfect vantage point to peer at proceedings without plunging into the pack of party people that were joyously jiving to the brilliant beats of Borja, his collection of tunes that were clearly captivating the clubbing collective in front of him, the mix of music on the lighter side of funky & tech house, with dollops of nu & retro disco an absolute delight. Indeed such was his scintillating style, we were quickly smiling like a Cheshire cat, not least that this was the first formal & exemplary evidence that DISH had a delightful difference to MEAT, he music make-up much more up our sounds street, while the whole feel of the club was already so much more friendly than those same old, same old outings we mentioned earlier.
Now we were set fair to sink into the full splendour of the three roomed course of cavorting DISH was serving up, although our initial tour around the club was momentarily yet marvellously halted by Tom Stephan who was clearly pleased as punch we had finally made it down, we returning his warming welcome with a flood of compliments on his clubbing concept that has & remains the talk of the town, as well as proving a resounding success. And as we then headed off to the second space, it was clear that virtually every nook & cranny of East Bloc was filling out with fervent followers, our arrival finding the room wall to wall with revellers soaking up the side dish of sounds from the dynamic duo of Mark Ashley Dupe & Scott Webster, while we had a particular penchant for the compact & aptly called "Pudding" third room, Cathal's characterful collection of tunes keeping us away from the main room longer than planned. But with the call of review duty, we were soon back on our spot, although within a room that was packed out even more than before, familiar faces beginning to appear by the lorry load, giving the party a even more friendlier feel with every passing minute, Tom now in charge of the tunes and treating us to his trademark underground style of sound, part of the package that was seeing DISH evoke days of old but with a modern & new twist, the inevitable comparisons with Crash both in terms of amazing atmosphere & decadent delight.
So, it was now time to take up our spot by the D.J. booth we squeezing into the one remaining space where we found yet more familiar faces, not least Cliff from Q.X., birthday girl Andrea Drudikova and here bevy of boys, while it would be the arrival of Nick Tcherniak that would transform our evening ecstatically, it being such a long time since we had caught up with this charming chap, we quickly taking the opportunity for a boogie with this brilliant bloke before retreating to the bar for the first of a round of refreshments and a proper catch up on club meeting opportunities missed. However, having found a much sought after & in demand quite spot to sit & chat, it wasn't long before we were back by the D.J. booth, Nick keen to help Andrea celebrate her birthday in style and we also wanting to engulf ourselves his her enigmatic energy, our enjoyment slightly impaired by the arrival of our once clubbing companion, Stephen, although we were not going to let him spoil proceedings, Tom's terrific tunes seeing to that in an instant, while with Borja in close call, this DISH first birthday bash was going from strength to strength. And with thoughts far away from our usual scene stomping ground, we were smarting in the splendour of this Shoreditch spot & the scintillating sounds of this marvellous meet's prolific players, all proving that there is clubbing life beyond those borders of Albert embankment & South Lambeth road. With our stay extending well past three, we were tempted to stay right till the 6 a.m. finish, although the comfort call of home drawing us away from the amazing main room action, we made a final quick tour of DISH's other two spaces, just like the room we had vacated, both still packed & pumping, we satisfied with our lot, so gracing our exit from this enthralling event.
So, what made DISH so delightful?, did we have our cake & eat it? or were we left with an irritable bout of overeating indigestion? Well, to answer the first of our three questions, while the inevitable comparison with Tom Stephan's previous party MEAT was in our mind for the first few moments following our arrival, it became quickly clear that this brilliant brand of Borja's & Tom joint creation had its our captivating character, proved every bit as popular as one the it replaced and is , without doubt, a real gem in the East Bloc clubbing crown calendar, Wayne Shires surely more than satisfied with the outcome of this prolific party & its first birthday bash particularly. As for having our cake and eating it, you bet we did, the captivating three roomed course superb sound servings making this a stand-out shindig that is proof of the pudding of its popularity, its alternative label cast by certain quarters of the press unfounded in each & every respect, especially given the east meets west crowd & everyone between, we sinking into each & every slice of this scene splendour superbly. Indeed, with DISH being so delightful we would have been more than happen to act like Oliver and ask for more, not overeating of this outing quite possible, so no bout of irritable indigestion, rather an ample appetite for this amazing & audacious action, filling us with a fabulous feeling that only a very small handful of clubs have achieved. So, if you haven't yet delved into the delight of DISH, we cannot recommend enough that you make next month's meet a massive mark in your dance diaries, while, given just what a tremendous time we had, it won't be long before we are back too. (DISCO MATT)
What was a brilliant brand and a fabulous favourite of ours, is fast losing both is brilliance and its favour with the twelve hour "Midnight" mould breaker that is effectively laying this colossal club to a first four waste, we once again, yet for the last time, looking at why & how Beyond is being broken when it needs no fixing.
Of the myriad of meets, the catalogue of clubs and the bounty of brands we have come across in the close on twenty years we have been circulating the clubbing scene, not just here in the capital but across in continental Europe, as well as back home in South Africa, there are of these meets, clubs & brands, a figure that must run into the thousands, just a handful or two that we would class as truly legendary in our clubbing lifetimes. Back home it would have to be Cape Town's Bronx, while in Europe, Muccassassina in Rome, Red & Blue in Antwerp, La Demence in Brussels & Salvation in Barcelona top our legendary continental tree. And while there are clubs further afield as yet untouched by our visiting hand, we look to the capital for a the rest, Factor 25, DTPM, Action, Fiction & FF, while of all these, there are two that sit above even this pronounced party parapet, both Sunday morning afterhours and both accounting for a seventh day of the week wondrous loss to the normality of straight minded Sunday life, each contributing to a run lasting from 1993 to 2012, with just a year or so break in 2006/7. Naturally, Trade is one of the two, Lawrence Malice's legendary creation without doubt at its brilliant best in the Turnmills era which stretched from 1990 to 2003, while the other, one that wrestled the magnificent mantle for our mothership of clubbing as THE best club of all-time can only be Beyond, it dominating the 21st century like no other club, yet close on twelve years after its inception, is in serious danger of losing its title back to Trade.
So why this falling in favour and what is causing the brand breakage? Well, to answer those questions with qualification, we need to look back to Beyond, two, three or even four years ago, when having risen like a phoenix from the ashes of the split with former host venue, the  Collosseum as well as on the back of a fall out between the then joint promoters. Finding its feet within weeks of securing its new home, the amazing Area, Beyond very much entered its most prolific purple patch period to date, a run of events spanning 2008 through 2010 securing it as not just the most popular outing on the capitals clubbing circuit, but gained a reputation overseas, even though it had yet to play out in continental Europe and further afield. And during this period, the format of Beyond hardly changed, a solid residency of stars ensuring its popularity never waned or the need to change was not an issue. Indeed, with Steve Pitron, Mkey D & Alan K masterminding the main room and David Jimenez, Hifi Sean & Paul Christian sorting the sounds in the second space, Beyond was very much at its brilliant best. However, the real magic for us was in the terrace room, where the delightfully debaucherous & decadent feel of clubbing on a Sunday morning played out the most, The Sharp Boys, The Oli, Jamie Head & Fat Tony often outstaying even the main room revellers right up to the midday finish, while that main room lighting the exceptional effects, the trademark ceiling rockets and scores of sterling sets from Mikey, Alan &, particularly an always precision perfect Mr Pitron, earned Beyond its all-time best club status.
Yet, despite all this, the then new promoter, Jonny Marsh, decided in 2010 that Beyond was destined for bigger and better times, not just in London but overseas, his aims to share the brilliance of the brand not just in other capital cities of the world, but in festivals & tours, this programme marking measured successes in Paris & Mykonos, although not that much more, The Week in Brazil playing host just once, Beyond showing its singular hand at Sydney Mardi Gras, while the La Demence cruise and the XLsior festival will go down as Beyond's best international expeditions. However, back in London, the virtual constant tampering with the format, swapping and changing the D.J.'s at the drop of a hat, the continual desire to throw special events and the theory that by changing & shifting the show around would keep it fresh, actually put many of its earlier years fervent followers off, while this went virtually unnoticed by the promoter and his team, as for every regular they lost, another transient party goer would replace, meaning the bottom line figures didn't look much different, but that whole fabulous feel & marvellous magic that had been Beyond, was slipping & sliding significantly. But, with Steven Sharp steering a stormy ship into calmer waters, Beyond, for a while at least, regained some of that magic it had lost, although with knee jerk axing & changing of promoters becoming the norm across the group, like Later & A:M, Beyond was an inevitable victim, a situation that has existed now for the last two years.
So that brings us pretty much up to date, although in 2012, while we continued to support our then most favourite frolic of all, our stays were merely extended to Steve Pitron set performances (which will always remain special for lots of reasons) and not much more, the charge laid at our door that it was only his house music we were interested in, but the true fact being that Beyond was not a patch of the party that it was in the years before. Indeed, another element in this equation was the decimation of the scene Saturday schedule , much of which lays at the doors of Orange Nation, meaning there was little to feed our desire to party before Beyond, even the protagonists of this sad Saturday story not replacing their crushed competition with ample or sufficient alternatives. And that brings us neatly to this "Midnight" format, one that was originally devised, like "Super Size" & "Ice", as simply specialist & one-off events to satisfy increased clubber demand that bank holidays & the like dictated. However, more deviously, this "Midnight" format was also used as a weapon against brands such as Matinee & SuperMartXe, that competition crushing attempt to pitch this afterhours party right into the thick of the Saturday schedule, a place were Beyond in our view, simply doesn't belong. But with no competition left and no real big parties remaining, excepting WE, Beyond is now simply being used to fill that very gap its timings switching & fixing created, 2013 already proving that as in the last eight weeks, there have been no less than five "Midnight" events, all the current promoter being able to say on the subject is "…we like to let people party for longer…", a weak response to our critiscm of how this format is being used & abused, if ever there was one.
What we simply cannot understand with the current use of the "Midnight" muddle, is that rarely is the chapel space open before 3 a.m., while a wait till six or even seven is required before the main room swings into action, leaving just the terrace space which, in the hands of one Anna Iwinska, is tortuous tech house terror that wouldn't be out of place in Berlin's Berghain, while this week's zero o'clock start sees an absolute unknown, Daniel Braggins, kick off this once spectacular show. But the favour faltering & all-time status sinking story of Beyond doesn't rest just at the door of the now maligned "Midnight" format, but the whole atmosphere & feel of the club, the staff nowhere near as friendly as before, the security imposing & sometimes acutely invasive, while the promoter, who we would expect not only to take charge, show himself throughout and generally be the face of the club, is rarely seen after 8 a.m. And while some order has been restored with the once steady resident star line-up's, we cannot help but feel (without mentioning names) that square pegs are being pushed into round holes, just one example being that certain D.J.'s can be seen playing in all three rooms, whereas each space always did and should have their own distinct sound, these individual's styles actually no different from one room to the next. However if we are to believe the bullish banter of the clubs promoter when he say's "…I'm loving the atmosphere at Beyond this year so let's all raise the roof, take it to the next level and keep it at the top of its game…" those very words a contradiction in terms, as if Beyond really still is at the top of its game, where is that next level? Plus, while he adds of Beyond, "…not just London's but the world's best afterhours…" we are seriously casting doubts as to whether it can still rooftop shout that status.
So, with NYD looking like it was our last Beyond and with the winds of clubbing change about to sweep the scene, thus putting this once awesome afterhours amazement's home in a pronounced & precarious position, we not only fear for Beyond's future, but reckon that soon Trade will recapture that title as our top club of all-time it lost back in 2001/2, leaving us to simply lament on the magical memories Beyond brought us, both in those halcyon Colloseum days and that purple patch Area period. (DISCO MATT)
With much happening on the scene this last weekend, the timing of the return of our "That Was The Weekend That Was" review & report couldn't have been better, we looking at the good, the bad & the ugly new ventures to hit the capitals clubbing circuit, while reporting on other highlight happenings and forthcoming frolics
What a funny old year 2012 was for us, not least the spluttering start on a special weekly feature originally called "That Was the Week That Was", the intention to report back on events of the day and look forward to ones coming up. But as we struggled to even keep our review head above water, we decided to peg this new features back to just the weekend gone rather than the whole week, although even this proved a tough old task, as did much of our writing if we are honest. However, with the distractions that thwarted our publication progress at least parked and with 2013 very much our year of positivity, we are back with the new look  "That Was The Weekend That Was" a punchy post that will pick on highlight happenings, good bad or otherwise from past weekend just while also looking forward to the next.
Right,  let's get on and did right into the detail of what very much proved to be a weekend of new club launches, great news on the surface, but scratching beneath it proving that there was elements of god, bad and (in our view) downright ugly. So to the good first and Saturday (16th Feb) and This Is Prohibition, a new clubbing concept that combined brands Lovechild, Bear Necessity, Queer Nation & Butch, a collaboration of like minded promotional minds similar to the halcyon days of As One, & Famous Five, bringing together a wealth of D.J. talent from both London & internationally and stamping its mark on the scene from The Sidings in Southwark, a venue formerly known as The Arches but now under new management & ownership. And, while we were laid up with a nasty virus, the feedback we got on this "Love Resurrection" first party & launch was extremely positive, the numbers buoyant, well over 100o through the door, while the brands worked together brilliantly, Lovechild the main focus & drive, not least with a prolific performance from P.A. Abigail Bailey, while with a string of superb sets from Oliver M, Tony English & Alan K, as well as pulsating performances in the other rooms, promoters Alex Erfan, Patrick Lilley & Manu Cartagenero were pleased as punch with the result. And while there is still work to do both on the venue & the format, This Is Prohibition will be back, no specific date yet set, but the likelihood is a May or June return, we bringing you news as soon as we get it.
Now to the bad and the ugly and if you saw our preview "Dad's Army Antics", you will quickly guess that we are talking about Manic Panic! And District XXX, the latest Friday night frolic twosome to come out of the Orange Nation creative stable. But creative they are not, particularly the latter, a whole host of people both within & outside of these two clubs, feeding back and concurring with our views on these fault filled ventures. You only have to read some of the event detail, a line which never fails to leave us aghast being "…a team of the craziest, limit pushing, disco pumped club kids will be rolling around the club each Friday night to ensure no one leaves without returning hot sweat flashbacks of their time at MANIC. These will be named The Panics…", it speaking volumes for a club concept which, in the eyes of many is just a complete laughing stock. Yet, with international heavyweight Pagano headlining the vent each week, there is a glimmer of hope within the Manic Panic part of proceedings, while we cannot help but look upon it as a bad bash that puts all the good work of Onyx to shame. And it seems that clubbers agreed, as reports came in that numbers for Friday's (15th Feb) launch, were not as expected, a figure of 600 being bandied around, this across three rooms, that second space sporting our ugly element as, again in our view, District XXX is a rip-off of the truly terrific PLAY>TIME, which fell afoul of the sudden closure of Lo-Profile in January. However, with hardly a care or a blink of the eye, a number of team members & D.J.'s previously part of the PLAY>TIME package have simply jumped ships and are now imitating this brilliant brand, from what we can see, trying to build a club within a club which is flawed for all sorts of reasons. So, with these reported numbers not good, the Manic Panic concept bad & the District XXX imitating downright ugly, time will tell whether this already maligned meet while last.
To other happenings over the weekend and to Friday again first, out east proving the place to be, as Larry Tee's Super Electro Party machine not only celebrated London fashion week, but welcoming special guest D.J./Producer, D Ramirez to the decks, they coming back for more on Sunday (17th Feb) with their "Fashion Disaster" party, Jodie Harsh the guest this time. And sticking with East Bloc, the superb SOS was back on Saturday, Jim Warboy and his terrific team proving, yet again, how popular this party is, while with new Thursday edition Butch on the weekly schedule and next Saturday seeing the return of Gutterslut, Wayne Shires' Shoreditch spot is certainly cooking on gas at the moment. As for Soho, while it is still clearly missing Profile & Lo-Profile, The Edge, Circa, Ku-Bar and new(ish) macho hangout, Manbar are taking the strain and all reported good numbers & atmospheres across the weekend, while Suzie Kruger's Hard On!, currently based out of Union in Vauxhall, recorded one of their biggest turnouts in well over twelve months on Saturday, giving rise to the fact that the diversity within the scene that has been sadly lacking of late, is beginning to turn around for the good, rather than the bad that a certain group have been driving & diving the capitals clubbing circuit into. That said, Beyond, thank heavens, returned to its age-old format of a Sunday morning start, although while labelled as a "Temptation" event, it didn't quite tempt enough to make it a roadblock event, despite the flock of frolics feeding it, but, disrobing developments aside, there is no doubt it remains a clubbing & clubber favourite.
Well, that was the weekend just gone, but what about the one coming up? Well, we have already mentioned Gutterslut, which is back to East Bloc with a bang this Saturday (23rd Feb), special guest D.J.'s Femi B & Bryony Masters heading up the rave room, while Princess Julia & Thirsty Kirsty take charge of the tunes in the DiscoSlut space, while alternative antics out east included "Pantastic" at The Joiners Arms and "Handsome" at The Visions Video Bar, both also on Saturday, while another shindig of the same day worth a shout is "Club R18" at the Eagle in Vauxhall, special guest Jack Chang on deck duty. AS for other choices, Soho's The Edge with Zach Burns and Circa with Adam Turner are always good bets, while if you want bad & ugly, then its Manic Panic & District XXX again this Friday (22nd Feb). And talking of bad, at least creative bad, Beyond goes "Midnight" on us again this week, that's now a total of five out of the last eight, vindicating our view that the promoter is attempting or at least sending a message that this once brilliant brand is now no longer just an afterhours amazement, but is trying to be a club for all Saturday & Sunday seasons, something it really doesn't need to or should be. On the Orange Nation positive, Later welcomes back original Terry Bryan, a set you should definitely not miss, while before all that, something you also shouldn't miss is this Thursday's (21st Feb) Room Service, Jodie Harsh & co welcoming both Hifi Sean & Pagano to the decks, details of all of these upcoming events (excepting Manic Panic & District XXX) available a banner click away right here at http://discomatt.com/web, while you can also head to the online versions of both Boyz & Q.X. at http://boyz.co.uk & http://qxmagazine.com respectively.
So, that's our "That Was The Weekend That Was", good, bad and ugly as it proved for us, while we hope, wherever you had been & seen, it was a good one for you and with a selection of superb soiree's coming up, that this next weekend is packed with positively pumping parties And, while clubbing is not specifically on our weekend agenda, with a birthday bash & them a meeting of minds, we will have much to share about a more diverse yet inclusive scene that London always used to be famed for, so here's to a wonderful weekend that will be . (DISCO MATT)
With a surging sense of enthusiasm for 2013 in what we have called our year of positivity, we set out our plans in the first of a returning "Monthly Message", sharing recent reviews, reports, recommends & music features, while looking forward to other reporting & reviewing returnees as well as some dates for your disco diary.
There is no shadow of a doubt that 2012 proved a rollercoaster of a ride for our reviewing, reporting & recommending, a fall in features compared to the previous year symptomatic of the challenges we faced and the distractions they caused and while there were plenty of highlights, our activity wasn't one of them. So, with a determination to restore the status quo to where it was in 2011 and with this year very much one of "positivity", plus with a real sense of resurgence in our fortunes, we are keen to bring back some reviews & reports that were noticeably absent in 2012, this our monthly message one, while there are others which we will be covering below. But true to our monthly message form, we will run through the sections on our website, picking up on activity for the last month, in this case December and then hinting as to what to expect from the coming month.
REVIEWS
December saw a continued return to reviews, WE's "Formula 2" anniversary event along with two Beyond reflections posted, while towards the end of the month, we reviewed the year in general with our Annual Address, rounding off 2012 with our Clubs review, January starting virtually as we finished, with Beyond NYD getting the super sized review treatment, while our 2012 music reviews, three of them dominated the first week, our trip to Scream just over seven days ago on the cusp of completion while tomorrow's DISH will be the next in a once a week review delivery, our highlight review from December that final Beyond fling of 2012.
http://discomatt.com/web/2012/12/reviews-emotionally-enthralling-epilogue-beyond-midnight-music-is-all-you-need-sunday-30th-december/
RECOMMENDS/PICKS
During December we combined our Picks choices with our Extra Bites focuses, Orange's "Christmas Day", A:M's "Boxing Day" Beyond "Midnight" & Splash Roma four, while pure Picks went to Room Service, PLAY>TIME, Muccassassina & ClubNation, while we posted just two Weekend Focus features, one on Beyond & the other on Orange Nation's festive offerings. As for our newsletters, just one went public, the weekend before Christmas getting our Short Shots attention. As for January, well we have short shouted already, extra bited on WE's "Vogue" party and focussed on both Scream & DISH, a special focus up on Orange Nations "Free January Clubbing" while our picks choices still get published via Facebook & will be up on our website from next week too, while our highlight recommends/picks post goes to Beyond from 22nd December.
http://discomatt.com/web/2012/12/picksrecommends-the-end-nah-the-fun-is-just-beginning-beyond-end-of-the-world-party-sunday-23rd-december-pick-of-the-dayweekend-extra-bites/
MUSIC/D.J.'S
While we had plenty of plans to make our music newsletters weekly, it didn't happen, although we started publishing our "Track of The Week" choices via Facebook, while a special music feature went up on WE "Formula 2", we also focussing on D.J.'s Jamie Head & Mikey D. As for January, well it started with our four music reviews of 2012, covering our top 40 track chart, producers, podcasts & sets, while we plan from next weekend to bring back those D.J. focuses, the newsletters, plus our podcast & track of the week postings via our website as well as on Facebook. As for our December highlight, well it could only be that WE special feature.
http://discomatt.com/web/2012/12/music-podium-position-pack-of-players-we-formula-2-the-music-sunday-2nd-december-music-is-the-answer-special-feature/
REPORTS
With no postings to speak of in December, this is one area that we really want to re-propel during January, the returning "That Was The Week That Was" report come review re-commencing from next Friday, while we have already posted three reports this month already, two on Gaydar Radio & the other on Profile/Lo-Profile. But we also want to launch our "Seventh Day Sermon", while as scene news hits, we aim to report it as we always used to, that first Gaydar report our highlight, even if it was a January rather than December publication.
http://discomatt.com/web/2013/01/reports-end-of-an-enthralling-era-gaydar-radio-the-closure-friday-4th-january-special-report/
PREVIEWS/DISCO MATTERS
With nothing to show for in December, we certainly want to get our previews back on stream, the first on Puscha & Matinee Pervert due up in the next week, while Deelooded's move out east will also get our advance focus. Plus, with a Seamus Hajji interview looking like it could come our way, Disco Matters should be back too.
NIBBLE SIZE TWEETS
A really popular feature of ours which, partly due to technical difficulties, all but halted towards the end of 2012, although following a number of requests to see them back, we will be re-launching these live from the dancefloor transmissions from the beginning of February, beaming our clubbing cavorting all the way from Antwerp, direct to http://twitter.com/discomatt. 
 COMING UP
With January already having seen us trip across the channel to Paris, while closer to our London home, East Bloc drew us in for DISH, the next couple of weekends will see us forging ahead with our "activity acceleration" plans, before a further trip onto the continent the first weekend of February, Antwerp, Red & Blue & Propaganda calling, while South Africa comes in March & then back to Paris for Easter & Matinee "La-Leche". But with plenty of parties in-between, we will be attempting some mid-week as well as weekend dancing dervishes, Popcorn, Gigolo, Room Service & new club Swallow on our disco diary radar
KEEP UP
Naturally you can tune into all our activity right here, while for posts like our "Pick Of The Day", Podcast & Track Of The Week" and our "Does…" photo albums, then our Facebook page at http://facebook.com/pages/Disco-Matt/112730602119746 is the place to go, while our group at http://facebook.com/groups/discomatt/ & our personal profile at http://facebook.com/discomattlondon are worth keeping tabs on, while in "Picks" terms, why not check out & follow our Tumblr page at http://discomatt.tumblr.com.
So, with much to do and a stringent schedule set, it's all steam ahead in 2013 with our "activity acceleration" programme to put us back where we belong, as London's original party boy independent journalist who's reviews, reports, recommends & music posts position us as a prominent source of scene clubs, events, music, D.J.'s, news, interviews and much much more. (DISCO MATT)
Having dived into our last dance of 2012 within its wonderful walls, the New Year could only commence with a rapturous return to the brilliant Beyond, it's "NYD Super Party" very much proving the spectacular new season start that we hoped it would. But what made this first 2013 capital clubbing circuit colossus so captivating & which stars of the show shined the brightest?
For as many years as we can remember, we have spent New Year's Day on the dancefloor, when we were younger, partying right through from New Year's Eve, while in the period when we worked in the industry & in hospitality, we would always ensure that 1st January would be our day to party, often working the previous evening when many would have preferred it off. Indeed there would be nothing that would get in the way of what has become as much of a tradition as the rituals we follow over Christmas, even the distance from previous Essex & Kent county bases, not enough to stop us from being London bound and ready to party, sometimes into the following day. But it is New year's morning that holds the most magical memories for us and while we can remember the days of Trade on this day with fond reflection, since the turn of the century it has been Vauxhall rather than Farringdon that has seen the lion's share of our New Years Day dancing devotions, Matinee holding sway for one year, while what has become the biggest and, in our books, the best brand not just here in the capital, but across the globe, has dominated proceedings. And while we may have missed out in 2011, for reasons we won't go into, we were right between 2002 & 6 when it reigned supreme at the Colosseum and then at the truly awesome Area for 2008, 9, 10 & 12, meaning making Beyond for the first morning of 2013 was a foregone conclusion.
Now some would think that returning to the same club & venue within two days would be a little like overkill, although while we would agree in the vast majority of cases, when it comes to the brilliance of Beyond, we could probably succumb to its splendour from Sunday to Saturday, if that were ever possible, while there have been periods when we have turned up at its doors on a weekly basis. And that is a reflection of the regard in which we hold this heavenly happening, as we have said, the brand in our books the best by far and has become an all-time favourite, it having had a massive effect, not just on our clubbing exploits, but in our very way of life, many of the close friendships we have forged having been formed as a result of this outstanding outing, while every time we pull our keys from our pocket, both Beyond fob & chain is a resplendent reminder, not that we need to be, while it extends to other personal parts of our existence that, for good reason, need to remain confidential. But you get the gist of what we are saying, So Beyond as a brand and as a club is right up the top of our tree and one that, during 2012, has seemingly gone from strength to strength, confounding its challenges, continuing to make its mark both in London & internationally, while, given what we have said, it will come as no surprise that it scooped 2nd & 3rd spots in our annual club event review, only beaten to top spot by the phenomenal WE "Formula 2" party.
So, having dived into our last dance of 2012 within its wonderful walls, that "Music Is All You Need" on the Sunday scoring second to WE,  the New Year could only commence with a rapturous return to the wonderful walls of Area, although with expectations high following that scintillating Sunday at the magical mercy of a stunning Steve Pitron set, plus with knowledge & experience that NYD parties are not just packed, but roadblock affairs, we were already resigned to not being able to dance on our spot with the usual vigour. And arriving not long before 6 a.m., we found a main room wall to wall with revellers, it taking us an age to get down to our hallowed turf, otherwise know at "the spot", although the D.J. booth was our destination, The Sharp Boys in full flow, captivating the crowd with a truck load of towering tunes, while Smalls was sorting the exceptional lighting & effects as only she can do best. However, having been out at a fantastic NYE house party & then to a friends to crash, we were not in our usual club clobber, our dancing boots & adjustable jeans already much missed, not least that it was hot, hot hot, meaning that both a drinks dive & a dip into the open air was in order. Soon leaving Steve in the crowd, the terrace was calling where we found Edna waiting, like many, at the bar, just one person serving making our start not the best, the music completely out of synch with what we would expect in Beyond, it better suited to Berlin's Berghain.
It was therefore the main room that we were heading back towards, after that much needed cool down of course, the place packed, some would say over packed with party people, our eventual return to our spot finding it brimming with Brazilians, relegating us to a secondary spot further into the floor, this, on top of our tired disposition from lack of proper pre-club sleep as well as our uncomfortable attire, we were not feeling the party at all, an awkward rebuff towards our fellow party animal & fab friend Peter, not going down well at all. And with both Steve Pitron & Mikey D having started their back-to-back set, you would have thought we could have shrugged off these inhibitors to our fun & frolicking, but not at all, even beautiful Brazilian Bel unable to lift a sagged spirits, the sardine style of this super party not helping either. But, with a head tap from Mr Pitron stirring something inside us, we forced ourselves back onto our spot, which was nothing short of standing only room, Mikey's selections of both "Naturally & "Let The Sunshine" making their mark and waking us up to the realisation that this would be a prolific party in the making, yet would never quite reach the delightfully dizzy heights of the "Misc Is All You Need" meet of two days previously. Plus, with the space on our spot spreading before our eyes, it seemed that others had felt our vibes and were making room, meaning it was now time to engross ourselves into this euphoric event.
With Steve & Mikey trading tremendous tunes, we had well & truly shrugged off shady start, rather soaking up their superb sounds with gusto, Steve leading the way with a scintillating string of selections which included "She Loves", "Pressure", Fusion" & "Time", it was clear that he was aiming this sector of his set sections in a classics direction, Mikey following suit with similar sorts of sounds, the crowd lapping up every terrifically tender morsel of their magnificent music, this very much the place to be. But with Mr Pitron sending us off to the bar for refilling refreshments, heading into the chapel found it also packed & pumping, D'Johnny deep into his tech toned turn, clearly finding favour with more than just a fervent fan base & flock, while given the strange sounds that we had encountered in the terrace earlier, we thought better of checking it out for now, rather heading back with our provisions and into the roomy respite of the main room D.J. booth. And it was here where we would finally feel the enormity of this event, the view from the privileged position seeing a sea of splendour before us, while an unexpected yet welcome boost was to come our way, very much giving us a further spring in our heavy booted step and sending us smiling back to our spot, even our impromptu door duty not stopping our ever increasing enjoyment & excitement which was helped along by friends & familiar faces, including the marvellous Mauricio Ortiz, Mark Williams, Peter Graham, Beyond's promoter Ben Kaye and, of course our brilliant Brazilian's Bel & Celso, Mr Moura looking after his two visiting friends who had found themselves back in London a little earlier than planned, but who were clearly amazed by Area & the brilliant Beyond bash.
Now nothing was going to stop us from partying deep into New Years Day, Steve sending us skyward with more mesmeric music mixes, "Beautiful Lie" and "To The Moon & Back" hitting their heavenly mark, Bel's boisterous with their beats, her cocktail dress the loser in this bravado, the arm lining hanging precariously from its former position, while we kept getting draw into door duty as the security switches left the out of bounds corridor unattended to the virtual constant advance of party people in the habit of using this exit to gain access to the toilets. However, in amongst all of this extracurricular activity on behalf of Beyond's operations team (Craig Elder & Tom Fuller please note), Mikey's marvellous music & Steve's spectacular sounds were delighting us enough to easily compensate, Mr Pitron's picks possibly pointed in our direction on purpose, his knowledge that both "Symphony" & "Strange Fruit" were sounds that were well & truly rocking our world, the former fabulous enough, while it would be the latter that sent it delightfully delirious, its breathtaking beats leaving us in a head in hands pose on our sacred spot, this phenomenal piece of progressive come tech tune tower, once again leaving us magnificently mind blown, just as we had been two days before when Steve had sampled in "Sunday's At Heaven", the singular "Strange Fruit" stunning enough on its own. Yet, as gigantic it was, this selection would mark the final few of a back to back performance to savour for scores of seasons, the dream team of Mikey & Mr Pitron giving way to special guest Pagano, but not before Steve serenaded this enormous event with the heavenly "I Heart You", proving the perfect curtain call to his scintillating showing.
With our Italian stallion now in control of the tunes, the post Steve set bravado was about to begin, playful photographer Nico arriving to add to the about to ensue tickling frenzy, we sent squealing down the corridor by both him & Steve, not once, twice or even three times, but for a full ten minutes of constant chasing, only to be saved by Steve's bailing out of this Beyond bash. So we were now free to take a wander, the terrace our target at The Oli was stirring up a set storm, crammed with classics that proved a welcome break from the main room madness, he on fabulous form and holding a considerable crowd, who like us, were enjoying every musical minute. But with a sense of devotional duty towards our Italian stallion, it was back to Pagano's pumping progressive parade we headed, Bel in a boisterous   
mood, ducking & diving to Francesco's barnstorming beats, even though they were far removed from her preferred genre of uplifting & upfront house, indeed with the lack of vocals right through his two hour showing, the music policy of Beyond was being tested to the limits. That said, with the room still packed & pumping at the close of his set, as it was at the beginning, it was clear this New Year crowd were up for anything, the atmosphere amazing, Smalls sorting the effects & lighting exceptionally as always, even our usual "throw in the towel" time of 10 a.m. passed with hardly a blink, such was the terrific time we were having, not least those magical minutes up in the booth with the Sicilian superstar who was showcasing some of his most recent & prolific productions and even played a request, "That Disco Fever", sealing the delightful deal on our magnificent morning.
So what was our final verdict on this first foray of 2013 and did it deliver as expected or fall short in style & substance? Well, while it didn't get off to the best of starts, not down to the door we have to say, Mark Williams a star player here, while the security check was pitched perfectly, and not really that we (literally) couldn't swing a cat or bust a move, as we were expecting it to be a roadblock situation, even though in reality, at times it was too busy. No, the shaky start was down to the fact that found ourselves in a funny frame of mind & mood for the first hour or so, our awkward & uncomfortable attire not helping, while the monstrous music in the terrace room definitely put us off our stride. To say it was awful was the biggest understatement of the century, the D.J. looking like she was the only one enjoying it, certainly not the style we would expect from this let alone any Beyond room, while fortunately her replacement, The Oli, restored the superb status quo in this space, evoking magnificent memories of old and what, for us at least, the terrace is all about. However, what the early awfulness the terrace turned out, was totally outweighed by the wonder of Beyond's main room, the D.J.'s, from The Sharp Boys through to Fat Tony & all between, proving just what the superstars they are, the music very much doing the talking, well along with the exceptional lighting & effects, down to the sterling work of Smalls, the stage showings, as good as they were, always going to play second fiddle to all these other prolific players.
As for our stars of the shows?, Well Pagano was right up there, even if his set, with a complete & utter lack of vocals, wasn't really our Beyond bag, The Oli's superb classics serving a huge highlight, while the simply stunning back-to-back Mikey D & Steve Pitron performance not only won the day, but proved just what a prolific dovetailing playing partnership they make and how much part of the Beyond furniture they have both become, both as a joint playing partnership and as individuals. Indeed, in terms of New Years Day, we cannot remember not one in the last five or six, when they haven't been part of the playing picture, so when you consider that, until virtually the eleventh hour, that Steve had been left off the list, was simply shocking, although sadly symptomatic of the lack of proper promotional planning & organising that has become apparent of late, while we remain mystified by the now weekly "Midnight" meets that seem to have turned Beyond more Saturday than Sunday, surely & hopefully not the direction the club is heading. That said and having shrugged off that shaky start, Beyond sparkled with both style & substance this New Years Day, the scintillating sounds from the string of superstars speaking the loudest volumes of all, while the captivating company & the myriads of magical moments certainly made it a spectacular new season start, even though it had a hard act in the final Beyond of 2012 to beat. So did it better that bash?, a definite no, will it live in the memory banks?, a possible maybe, will we be back next NYD?, a very most likely, is Beyond still the best club ever?, a resounding yes, yes & YES (DISCO MATT)
Well the podcast cat is finally out of bag as we share our 2012 top ten chart that marks the final feature in our four part music review of 2012, we keeping the substance short and allowing the listing to do the talking in a year where podcast music was the biggest & best answer to our problems.
Having kept you in suspense over our number one track of 2912, we haven't quite done the same with our podcast announcement, part three (direct link ) having revealed our premier podium position production, although given the expanse of that last special review feature, you may have missed it, so we thought it only right & proper to issue the chart separately to make both the winner and the other nine that made it to our top ten of 2012, crystal clear. But having lauded the spoils of victory on Steve Pitron in our last post, we will give the others at least some house room, even though, as you will see below, he swept the podium place board, a one to four podcast placing party fell foul to the amazing Adam Turner, whose "House Of Summer 2012" was, in reality the only considerably challenger in a year dominated by our dynamic deliverer of divine dance delectations. As for our remaining entrants, well Zach Burns hit second spot in our podcast producers top five, this the stand-out session from eleven others in 2012, while Mikey D made it into the studio for the first time in a year to rock our world with "House Music All Night Long" that secured a three week run in Oct/Nov as our "Podcast Of The Week", The Sharp Boys, The Oli & Elof de Never all making it to this prized pick of ours, beating of a long list of others to make it into our top ten.  
So, we said we would keep this final part of our music review brief, rather let our 2012 top ten chart speak the volumes, while, we finish by simply paying a tremendous tribute to each & every entrant across this four piece review for making our year one of the best for music ever and in so doing, proving that "Music Is The Answer" (DISCO MATT)     
Podcast Chart
Steve Pitron – "WE Formula 2"
Steve Pitron – "Summer 2012 Part 2"
Steve Pitron – "Jan 2012 Session"
Adam Turner – "House Of Summer 2012"
Steve Pitron – "Summer 2012 Part 1"
Zach Burns – "House Session 23"
Mikey D – "House Music All Night Long"
The Sharp Boys "Disco Cafe Pt's 1, 2 & 3"
The Oli – "Later Birthday"
Elof de Neve – "Matinee Easter Mix"
And here are the podcast page &/or soundcloud sites where you can grab your copies, http://stevepitronsessions.podomatic.com/, http://djburn.podomatic.com, https://soundcloud.com/adamturnermusic, http://mikeyd.podomatic.com, http://sharpboys.podomatic.com/, http://theoli.podomatic.com, http://soundcloud.com/elofdeneve   
What a year, one of considerable challenges to conquer, music being the answer on so many fronts, not least the prolific podcasts & producers that paved our path with pulsating productions that saved our 365 day & days, meaning we couldn't complete our 2012 review series without celebrating the colossal creators that combined to deliver the most divinely delirious dance delectations in a decade or more.
When we look back across the last year, we have had some pretty hefty mountains to climb, from family health issues to our own, which continue to cause concern, while we have been very much off the writing boil, out kettle often running on empty and so ending up as dry at the Kalahari, our music focuses, features & newsletters affected nearly as much as our reviews. Yet while we may have had a continual catalogue of considerable challenges to conquer, a number of false music writing re-starts part of the picture, the one constant we have been able to rely upon, has been the music itself, a pack of prolific podcasts & producers not just helping us through the tough times with tons of towering tunes, but some have consumed our lives, whether it be while pedalling around London's  roads, heading out to our various clubbing commitments, or simply sitting back on our sofa, soaking up scores of superb sounds.
 So, in a year that music definitely was the answer and with those prolific producers we deluded to, proving to be our sanctuary & our saviour amongst the sorrowful slices of the last four seasons, some have amazed, excited & inspired us with their fantastic productions, some reaching phenomena & heavenly heights, it was a foregone conclusion that we would devote separate part of our "What A Year!" 2012 review series to them. And here it is, a run through the podcasts & the producers that rocked our would in the last twelve months, we landing on our top five producers, in the two categories of "podcasts" & "tracks", while also picking out our top ten productions from those players whose compositions have made the most considerable contribution to our "music was the answer" year.. Plus with some special mentions for a few others whose tracks have rocked our world in the last twelve months, we will recap on some of their entries into our top 40 chart, while finishing this final 2012 review feature with the podcast & producer chart listings.
Well lets get to it and take a look at the track producers that have made it big in our music world during 2012, Rony Seikaly making the first impression back in January, his two tracks "Let You Go" & "Take Me Higher" making us stand up and notice this basketball player turned producer, the latter production gripping us like virtually no other, which as early as the second month of the year, had already secured him, at least, a top 10 position in our track chart, it actually making it to a soaring second. But there were other, Erick Morillo impressing us with a duo of dynamic dance delectations, "Murder The Dancefloor" & "Gravy" examples of our slant towards tech in the last twelve months, while Chris Lake, who is no stranger to our sound sorties, hit us heavenly hard with a pumping production, "Stand Alone" ending up one of our Y.E. favourites, despite only making an impression in November. As for others, Crazibiza tickled out tunes taste buds with a trio of triumphs, "Must Be The Music", "Show Me Love 2k12" & "Finally I" shining examples of these mix masters at their brilliant best, while Steven Redant & Phil Romano were our superb surprisers, their mix of Kylie Minogue's "Timebomb" tremendous, our last special mention going to Jay Lumen for the simply stunning "Strange Fruit", like Chris Lake, trouncing us with a tech tower of a track that was oh so close to a chart podium position.        
So we come to our top five, each here for good reason, as they both influenced & indented our musical year in many (sometimes different ways), Carlos Gallardo the first, who comes in fifth, a string of scintillating sets at WE Party in London leaving us more than satisfied, while being up with him on stage for "Safari", "Hi Japan" & "Formula 2" will live with us forever. But the superb Spaniard is no slouch in the recording studio either, collaborations a plenty including with vocalists Bobby Alexander on "We (Eloise)" & Peyton on "Desert Rose", particular highlights, while it was his track composition with Rebeka Brown that contributed to him being here, it creeping into our top 40 chart, no mean feat considering the competition and one that immensely impressed us on our very first listen.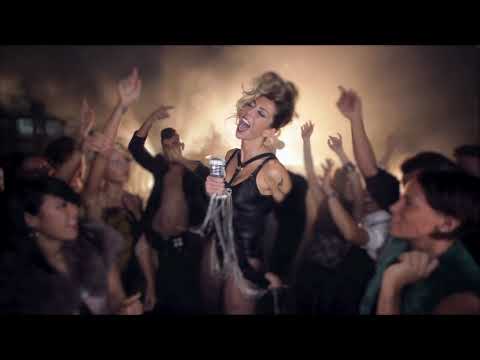 To our fourth position producer and another Spaniard, there seeming to be a wealth of talent emanating from the region of Europe, Ivan Gomez, in our books, right up there with the best, his collaborations with Nacho Chapado under the Gurabear label diving deep into double figures, a 2012 highlight their "We Have Disco EP", while on a singular front, Ivan's list of track productions is enthralling exhausting by sheer volume, favourite picks of ours including "La Musika" & "Somebody 2 Love", his 2012 releases encapsulated in a special compilation which is well worth a listen at https://soundcloud.com/ivangomezmusic/sets/forthcoming-tracks-remixes while shifting through his soundcloud site alone is a terrific task & a half, evidence of just how bust he is in the recording studio. However, from our track chart point of view, he made his mark with the remix of Offer Nissam's "I'm In Love", while it would be The Free Radical's Formation, of which he & Nacho are members, that would rate the highest, "World" in Fran Ramirez (the third link) remix form our favourite of Ivan's pack of productions.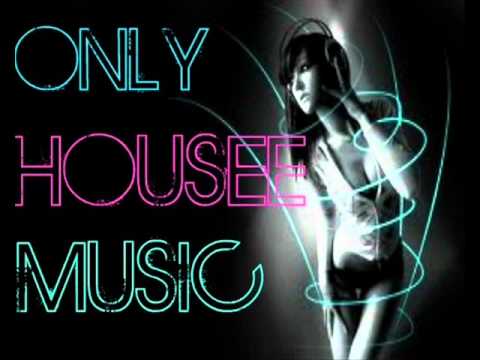 Onto our track producer third now and to Milano man Danny Verde, who's meteoric rise to fame & fortune of the world clubbing & D.J. stage three or so years ago was due, in no part, to his superb studio productions and while Danny now has an exhaustive schedule that sees him jetting across to all corners of the globe, its roots remain in his hallowed Holab, the name he gave to is recording studio many moons ago. The likes of "Pushin To the Top", Open Your Heart" & "Express Yourself" propelling him as a prolific producer. However, with official remixes for Lady Gaga sending him to another outstanding orbit, 2012 has seen him work on tracks from the Wanted, Cyndi Lauper, The Scissor Sisters & Mariah Carey, while our best of the bunch and one that made it into our top 40 chart was & is his rapturous remix of Neon Hitch's "Fuck You Better" the first reason he is here, that awesome weekend with him in Brighton back in September the second.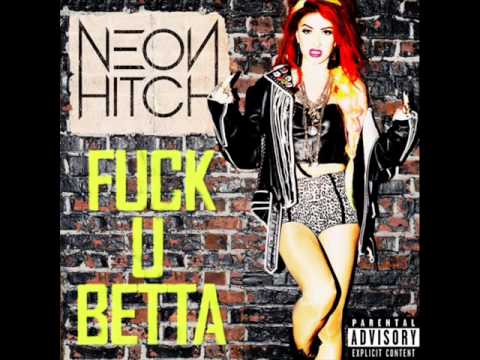 So to second and the exceptional Etienne Ozborne who repeated his incredible influences on our year, as he had done in 2011, although in a way, even more so, as it soon materialised that it was he (along with studio partner Zolton Kontes) who was behind our now infamous "Track" three, which turned out to be the huge hit "I Really Want To Say", Polina's vocals appearing for a third time in our year. But standing alone with the spectacular "Feeling For You" has surely got to be one his own highlights of 2012, this terrific track having made it big across dancefloors right around the world, while Mr Ozborne has had his fair share of global gigs too, Seoul his last, while we are just getting into his latest release, "Undecided" looking like it will chart in 2013.  However, all that said, it is probably down to the stunning "Sotto" that he finds himself in second spot, this towering tech tune yet more evidence of our slant away from uplifting & vocal, or at least a better balance strike between the two, while the horn effects on this colossal composition still blow our minds, it securing a healthy fifteenth in our track chart.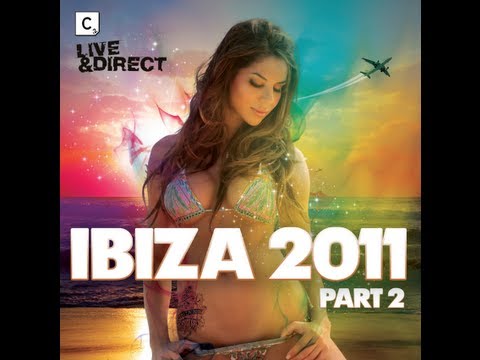 To our top spot and, despite everyone before him, this Spanish superstar D.J./Producer came home first by a country mile, no-one else in this category coming near in terms of impression & influence, his five track entries into our top 40 chart speaking volumes enough, although it goes much deeper than that, the quality, the style & the pace of his productions just perfect. And while we waxed lyrically in our chart review feature, "Not Alone" seeing him to top spot there too, Taito's year has not just been about the recording studio, as he has played right across Europe & elsewhere, he flying the Matinee flag mainly, a summer season in Ibiza seeing him prove one of the biggest draws on the island, while sets in Sitges & the brands Barcelona base were also huge highlights of what was a breathtakingly busy year. However, back to those studio recordings and while both "Lady Luck" & "Lift Me Up" were magical markers, it would be his interpretation of the classic "She Loves" in 2k13 remix that really impressed. But even that paled in comparison to the mighty "My World" which, if we are entirely honest is right up there with "Not Alone" and may prove to have lengthier legs than the latter, this towering Taito triumph as much of a tear tumbler as our number one of 2012, meaning a first podium place here richly deserved.
Well, that's the track producers covered, now to the podcaster's and a snap decision to dive straight into our top five, those extra mentions having to wait for a forthcoming 2013 music newsletter. So to out fabulous fifth and it's to Greece we go to find GSP (short for George Spiliopoulos) who has consistently created compilations that drove right up out superb sound street throughout 2012, while we were fortunate enough to see him play over here in London, at Beyond no less, his set on Easter Sunday superb & setting the scene for a season of XLsior pre &main parties that took him to Paris, Madrid, Barcelona, the latter part of the colossal Circuit Festival. But GSP will, for us, always be connected with the Mykonos five day meet, the news this year being that it was THE place to be, the Greek isle seemingly back on the up & up his podcasts reflective of this, as no less than eight devoted delectations to this five day dance festival, while we had a particular penchant for his "Energy" series of podcasts,  volume two pretty much the responsible party for placing him as our fifth most prolific podcast of 2012. But you may have your own favourite from the fifteen he produced, a trip to http://djgsp.podomatic.com/ helping you decide which or how many to add to your collections.
To our fantastic fourth now and a Belgian based beatmaster who's 2012 was simply stunning, an impressive set of new trails trodden and events enriched by Elof de Neve, his residency at Rome's Muccassassina one, while Sexy in Cologne was another, trips across to Spain a regular feature of his spring & summer season showings, the "Get It On" world tour kicking off in Barcelona seeing him play, while Sitges Pride was a fabulous feature, his festival frolicking extending to both Lesbos in Lisbon & Circuit in Barcelona. But his base in Belgium, Antwerp's Red & Blue remained an Elof anchor, from where he popped across both the north & south borders, playing for Matinee in Amsterdam & Paris, both which have dedicated podcasts, while even given the his hectic schedule, Mr de Neve has stepped into the studio on plenty of occasions, the result being two compilations that are pure Elof through & through. And like GSP, our Belgian mixers beats very much hit our heavenly music mark, his uplifting, euphoric & energetic house, us down to a t, while he has taken (or at least dipped his toe into) a more tribal come tech direction during 2012 to reflect the kind of clubbing crowds he finds himself in front off, a trip to https://soundcloud.com/elofdeneve seeing you safe into his series of sounds.
Now our tremendous third and without doubt the busiest D.J./producer we know, both in terms of live performances and podcast productions, not a weekend going by when he isn't jetting off somewhere, whether it be as near as Bordeaux or as far as Bangkok, his Philippine routes seeing him travel back to Asia quite often, while Canada is also another regular long haul house music destination in his rampant roster. But what is just as jet-setting in terms of both frequency & volume are the plethora of podcast productions that come our way, 2012 having been no exception, a staggering twenty one mixes dedicated to a whole variety of his visits around the globe, Leomeo not shy in coming forward with a little self promotion, daily posts on Facebook cramming our notifications window full with his posts. However, it seems to work as, his download figures are pretty impressive, while his beats bag holds the whole house spectrum, from tech, tribal & trance, to progressive, euphoric, uplifting and everything in between. So, laying you hat on one particular podcast from the twenty plus in 2012, is down to preference we guess, but with all bases covered, a shoot onto his Soundcloud site at https://soundcloud.com/djleomeo should sort it.
Well, we come to second slot in our treasured top five and here we find our premier protégé player, Zach Burns, who like all the entrants thus far, had a amazing 2012 in terms of all sides of his production premises, a score or more mixes laid down simply from his sets at various locales, CasaLatina, D.J.'s At Work, Gigolo, Matinee, PLAY>TIME, Popcorn, Profile & The Edge, London spots where he has played or held residencies during the year, while both Berlin & Paris played a part in proceedings, GMF in the former & Scream in the later, very much propelling his profile & stature significantly. And while we missed out on many live performances of his, all those post gig pressings helped us keep right in touch with our PPP's progress, although it is his "House Sessions" series that sees Zach safe into second spot, the once a month releases never failing to make it into our collection, one in particular even tumbling (albeit for just a few days) another phenomenal podcast of its playing pedestal. Indeed with a blend of beats that edges towards funky, Zach is also sometimes experimental with his genre mixing, creating compilations crammed with character, as well as terrific twists & turns, a trip to http://djburns.podomatic.com/  sure to find favour, while his "2012 Top 12" production has already been earmarked as our first "Podcast of The Week" for 2013.
So, who stepped up onto our top podcast producer podium position? Well, if you follow us religiously, regularly or even irregularly, the then name Steve Pitron will appear with just as much regularity, 2012 having proven a phenomenal period in his production pressings, the year kicking off in scintillating style with his "Jan 2012" mix, one which ended up responsible for rearing seven tracks that had a impressive impact on our top 40 track chart, one securing second slot, at the time we remarking that we couldn't see this total triumph being topped. But Mr Pitron being the superstar that he is, came back at us with a two part "Summer" series that did just that, collectively combining to make an monumental mark on our track chart, as well as our airwaves, with some of the best beats of the year, real highlights in the thirteen that made it in, "My World" "Sotto", "Symphony" and "Must be The Feeling", the latter coming third. Yet, he was clearly still not satisfied with delightfully destroying us with these two summer stunners, as we were literally both blown away to compulsively consumed by his phenomenal "WE Formula 2" podcast, the benchmark set in the summer, smashed to smithereens by the most spectacular set of sounds we have come across ever. And when you consider that with just one mix, Steve managed to fill out fourteen places in our track chart, including number's one, four, five, six, seven & eight, is testament to its captivating qualities, ensuring that, at the risk of upsetting the competition, he romped home with the top place podcasts production plaudits, no more words among the myriad of features, focuses & mentions able to add to the simple fact that each & every 2012 pressing has to be in your collection and if not, then get on that computer and get downloading now at http://stevepitronsessions.podomatic.com.  
So, that's our top five producers of tracks & podcasts, but what of the podcast chart positions? W, given how extensive this review has been and with further commentary coming on some of the compilations, rather than cutting back completely, we thought, as with did with our tracks,  that splitting it off into a separate shortened  special review, part four now our final feature, the chart inclusion & topping bean spilling having to wait just a little bit longer. (DISCO MATT)