Posts Tagged 'Chrissy Darling'
With much promise posed ahead of its "A New Beginning" event and with plenty of talk about Covert both championing change across the capitals clubbing circuit, was  Saturday's party the proof of the pudding in the eating, what was our verdict on this gigantic gathering and how much more did we learn about this clubbing change concept.
There can be little doubt that the clubbing scene in the capital, certainly as far as big style clubs are concerned, has very much been in the doldrums recently, the weekly, monthly & occasional event calendar being dominated by just one group & the usual set of brands. And will some view this as a good thing, the problem we have with it, particularly of late, as that feeling of same old same old, the same D.J.'s the same venues, the same faces, a regurgitated repetition that has, quite frankly become boring. Indeed the current sorry state of affairs has been a couple of years in the making, many competitor brands either pushed to the sidelines or pushed out of business entirely and with little in the way of replacements from the protagonists of this sordid situation, save for a Friday night clubbing concept that is wrong on so many fronts, we are left unenthused & unexcited about a pastime & activity that used to fill our weekends, wall to wall. Yet that said, while Vauxhall is clearly in the monotonous, same old, same old doldrums, there is plenty more happening, if but on a much smaller scale, a swing out to Shoreditch finding a hip & happening melting pot of parties, East Bloc the most dynamic deliverer, brands such as DISH, SOS, & Gutterslut drawing on clubbers from far & wide, proving that there is life beyond Albert Embankment & South Lambeth Walk.
However, in the eyes of clubbers, Vauxhall is still seen as their mecca, even if it is not quite the dynamic draw it was a few years ago, although with the likes of Colloseum & Hidden hardly used, it pretty much leaves just three full on club spaces, naturally the two Orange Nation ones, Fire & Area and Crash (now known as Union). But wait a minute, what about Covert we hear you say, a venue that used to trade under the name of Factory but was brought by a tight knot group of investors who, when re-constructing the site last April brought Orange Nation into the picture, the initial idea being to let them both manage the place & increase the clubbing offer & variety. Yet while the plans were all well & good in theory, with just one genuine addition in the form of Deelooded, in the short space of 10 months, Orange Nation let what was supposed to be a sophisticated & stylish club venue run down into rack & ruin, the planned works to finish the venue never materialising and, quite shockingly, the group reneging in financial & other promises, leaving the investors with little choice but to take Covert back under their control. But with much more happening in the background, it seems that these investors now have the bit between their teeth, with plans to the driving force behind the re-invigoration of the clubbing scene, both & Vauxhall & London as a whole, their first event to hail this marvellous movement, their "A New Beginning" event.
So with this exciting event and the prospect of something fresh, new & enticing on offer, despite health issues, we simply couldn't miss this Covert cavort, not least that with a D.J. line-up extending deep into double figures, club promoters, scene figureheads & clubbing friends aplenty, it was one of those mustn't miss meets, although with our planned arrival for the VIP reception thwarted by a deep disco dose, it was around 11.30 when we arrived, to be greeted on the door by a warming welcoming committee that included heavenly hostess Chrissy Darling, promoter Alex Erfan & Covert's manager, the terrific Tom Fuller, he having wisely jumped from what we predict as a sinking Orange nation ship. However, on missing the reception, we had also missed Pier Morrocco's set, although caught a moment with him before he sped off to XXL, we then quickly diving into the club to get out of the cold, a further warm greeting by Steven Sharp sealing what was a perfect start to this "A New Beginning" shindig. And with Steven giving us a guided tour, the upgrading & the finishing to the venue was clear to see, the shabbiness that Orange Nation had allowed to creep in, all but eradicated, noticeable differences including fabulous floor coverings in both the main room & the second space, new laser lighting, new ceiling coverings, a totally transformed upstairs area with sumptuous seating, but moreover the subtle touches to trimmings, bar fronts & the like making the place look finished & fantastic.
However, the most impressive transformation was in the second space, the D.J. booth having been moved downstairs, elevating the feel & the atmosphere amazingly and making it a dance room in its own right and it was here where we bumped into the first of a flock of familiar D.J. friends, Ben Jamin preparing for what turned out to be one of a whole host of superb sets in this space, this very much a bit of a home-coming for Ben, as it was he that was part of the Crash team towards the latter years and this Covert second space, for us, echoing the former quite noticeably. But the D.J. faces from the Crash days & Vauxhall both past & present extended to many more, Guy Williams, Brent Nicholls & Alan X  three of a whole host of others, not just this his second space, but back in the main room too, a real brilliant blast from the past, Terry Bryan, pumping up the pace of the party perfectly. Indeed, with the initial slow trickle of arrivals ballooning before our eyes, given our delicate state of health, we retreated towards the safety of the bar area where we bumped into pals Peter & Fabio, our evening just getting better by the minute, the list of friendly & familiar faces lengthening with every passing moment, Dave Cross, Tom Marchant, Louise Port, Nicholas Montenegro, Paul Coals, Tony Bruno and, naturally, Tom Fuller, just a measure of exactly how refreshingly friendly this glorious gathering was turning out to be and certainly what our recent Vauxhall clubbing experiences had been missing.
But the night was still young and with Jamie Hammond in charge of the main room tunes now, we were looking forward to prolific performances from Lovechild's own Tony English, he failing to disappoint with a sterling set, while with Paulo Moreno, Alan K, Fat Tony, The Oli & The Sharp Boys still to come, this Covert "A New Beginning Event" was certainly living up to its billing, the vast array of D.J. talent, some inextricably linked to that other Vauxhall based clubbing group, proof that Alan's promise to give D.J.'s the opportunity to play when & where they want, was bearing fruit right before our eyes. So, sinking into the rest of our slightly shortened stay, we traded main room for second space, outside for in, spending some time catching up with Alex Erfan and talking about plans moving forward, both for Covert and for their wider scene plans, some so exciting that we are itching to share, although have been sworn to secrecy. We also took advantage of the upstairs space, joining Peter in resting & escaping what was now a packed & pulsating main room, Paulo Moreno delivering delectable doses of dance delight, while we traded health issue notes with peter who, it seemed, was also going through a tremendously tough time. That said, it was great to be out clubbing again, this our first foray in March and a better choice & place to mark what, given our personal circumstances, was quite a milestone, we couldn't have made, although with our energy levels sapping & the comfort of home calling, we graced our exit not long after 4 a.m., leaving behind a club that was very much alive, kicking & looking great in every way, not even an ounce of enticement for us to visit our old Sunday morning stomping ground, a small measure of just how times are changing.
So you can pretty much guess what our verdict on "A New Beginning" will be, this very much the huge success that the team had hoped for, a slow(ish) start soon transforming into a truly tremendous turn, a party full of positives in every respect, from the atmosphere & ambiance to the finished feel of the venue, from the style & sophistication oozing from this smart multi faceted space to the amazing additions to equipment, fixtures & fittings and from the depth of D.J. talent, all coming together under one roof in support of this marvellous new clubbing movement, to the party people themselves, all who exuded an air of relaxed & enthralling enjoyment, we not having seen quite so many smiling faces in one club for a very long time.  Add to all that, a real sense that the tide of clubbing change that had been promised in so many words, was swinging into action and we walked away from Covert happy with what we had seen, but with plenty of anticipation of what is to come, this event the first building block in a number that will surely build a solid foundation for Covert to them achieve its aims & aspirations beyond its own borders, all for the greater good of the capitals clubbing circuit. Indeed, with the wraps already being pulled off their new Friday night club "Foundation", plus a new Saturday afternoon clubbing concept on the cusp of creation, there is already much to celebrate in terms of new brand blood, we hopeful that this will kick-start others into action, maybe even collaborating with Covert for the greater good of the capitals clubbing circuit, we raising a glass to Alan, Paulo, Alex, Tom, Steven & the whole team for showing the others how it should be done & what clubbing is all about. (DISCO MATT)
Hailed as "A New Beginning" for the capitals clubbing circuit in an event that brings together like minded club owners, promoters, D.J.'s & scene figureheads, we dive into the dynamic detail of this magnificent meet with commentary & links a-plenty.
Having effectively stood back and watched the splendid scene that was London crumble before our eyes, the once dynamic diversity yet inclusivity that was its strength, like a hair shorn goliath left whimpering & weak, well in certain quarters at least, it certainly seems that the success story that was the mecca of gay clubbing in the capital, Vauxhall, has, over the course of the last two to three years, ultimately been the downfall of the majority of big brands & their bashes. Indeed, with victims extending to biggies Matinee, SuperMartXe, & Lovechild, along with a myriad of others that were quashed before even finding their feet, we remained mainly blasé as to the cruel intentions & devious domination tactics that, following our very recent expose features, made us realise just how much damage, upset, upheaval & misery Orange Nation have meated out to individuals, promoters, D.J.'s, scene workers and the like. And when this despicable behaviour, masterminded by the head of this greedy group touched the lives of close friends of ours, we felt it was high time to speak out, our initial post "Finding Our Favour Faltering" (still a worthy read at http://discomatt.com/web/?p=7152) this controversial yet fact filled feature coming right on the back of a momentous power shifting occasion that saw the supposed new(ish) jewel in the Orange Nation, clubbing crown, taken away from them by the owners & investors in this Vauxhall venue.
So, having made our feelings felt across an equally faltering scene and having received rapturous applause for our brave move to speak our mind, especially given the reputation for bullying & strong armed tactics by that greedy group, it seemed the co-owners of Covert had also had enough of the competition crushing, dominance and thoroughly rotten way that Orange Nation operated,  also making a stand and, with an upper hand firmly in their grasp, set about laying down the aims & achievements for championing the much needed change the clubbing circuit had and still is craving for. And while we have gone into greater detail on this marvellous movement in our preview, "Championing Clubbing Change" (out at direct link http://discomatt.com/web/?p=7390), the intrinsic part of this change the team at Covert are championing, is to engender an atmosphere of fair play across the scene, to create a more even playing field where toes are not trod upon, where promoters don't feel threatened & where D.J.'s can play where and when they want without fear of reprehension, something which has plagued this fine profession, and particularly in Vauxhall, for far too long. So, with this cornerstone of change gaining momentum, the first step for Covert is to celebrate what they decided to call, "A New Beginning", a special event aimed at converting their words into action and bringing together like minded individuals that, like the driving force behind this change, one Alan Adams, were as deeply passionate about making the scene a better place for everyone involved.
And so "A New beginning" was born, the date of Saturday 18th march quickly decided upon as the appropriate time to pitch their exciting proposition, while with much negotiating with promoters & D.J.'s, the event has fast become something quite spectacular, with no less than nineteen D.J.'s playing across a party that will start from 11 p.m. and run through till a planned 9 a.m. finish. So, what are the names in the frames and what can you expect from this "A New Beginning" event. Well, first & foremost, it is very much a new beginning for Covert,  the team having tirelessly worked to upgrade the venue and finish what should have been finished by the departed Orange Nation, months ago. And having been shown around just a week ago, the transformation compared to our last visit in November is pretty remarkable, new stylish furniture, fixture & fittings making the upstairs VIP area feel genuinely like one, while with new lasers, lighting, roofing & flooring, plus all the finishing touches to trimmings in the main room, Covert is very much ready to deliver on the promise we were party to ahead of its opening last year. But it is the second space that has seen the biggest transformation, the awkward positioning of the D.J. booth put right and giving it an air & atmosphere, for us akin to the iconic Crash club, but with the style & sparkle that is very much a statement Covert can shout from the rooftops now. So, rather than feeling a little let down by the venue, as we were when we dived into Deelodeed last November, then the floor in the second room ripped & ragged, doors damaged, toilets scruffy and a sense that it was being maltreated, clubbers heading to Covert for this "A New beginning" event will surely be impressed with what they see.
However, what they will also be impressed with is the vast array of D.J. talent on duty this Saturday night, a roll call of residents from Vauxhall clubs past & present, all coming together in the spirit of the marvellous movement to champion change on the clubbing circuit, Alan  having secured the services of a richly diverse & dynamic pack of players that each bring their own individuality, style & substance to the show. And the nineteen names, well from Pier Morrocco, Paul Coals, Terry Bryan & Jamie Hammond holding the early main room reigns, the second space sports Ben Jamin, Gianni Morriso, & Guy Williams from midnight till 3 a.m., Lovechild's star resident Tony English following Mr Hammond in the main room, with Covert's own Paulo Moreno & main man Alan K carrying proceedings into the early Sunday morning hours, while from Crash days of old in a reunion which is not be to missed is Brent Nicholls & then Alan X in the second space, this space also seeing Tony Bruno, while the real thrill is the inclusion of names that are very much associated with Orange Nation of past & present, The Oli, Fat Tony & The Sharp Boys all playing out in the main room, while Tuesday morning club Desire promoter Steven Geller also hits the decks, the stop press news (although yet to be confirmed) that both Gonzalo Rivas & Paul heron will also be making an appearance. So, with a truly diverse genre of sound across these nineteen scene stars, it would be difficult to single out a particular style or indeed D.J., however, Mr Moreno has produced a podcast especially for this "A New Beginning" event, one well worth a listen & more by going to http://djmorenooctober.podomatic.com/.
As for the event detail, "A New Beginning" takes place this coming Saturday (16th march) at Club Covert in Vauxhall, doors opening at 11 p.m. and the event running through to a planned 9 a.m. finish, while for press, VIP's and other distinguished guests there is a pre-party reception from 10 p.m.. And to mark this special event occasion, the Covert team have decided to donate all profits from the night, including the whole door and bar take to the worthy cause that is The Great Ormond Street Children's Hospital (GOSH), one very much close to Mr Adams' heart, a planned raffle throughout the course of the evening hoping to boost the bounty they will be bestowing on GOSH. So, by either paying the flat door tax fee of £10 or by buying an advance ticket via http://clubtickets.com/gb/2013-03/16/covert-presents-a-new-beginning, you will be making a charitable contribution as well as being part of the clubbing change Covert is championing. Plus with a D.J. line up so dynamic, this looks set to be not just an exceptional event. But the real talk of the town, so one surely you cannot miss, the team echoeing our sentiments when they say "…Covert is shifting up a gear and we want you to come and celebrate this exciting new phase with us. DJ line-up is impressive enough, combine that with a few stunning surprises we have planned and you know this will be a night you would not want to miss…". Add to all that, hosts Chrissy Darling, Sylvia Rebel & the one & only Dior on duty, you will be guaranteed a warm welcome & then heaps of hospitality that sould certainly seal the deal, more detail should you need it, out via the events page at https://facebook.com/events/431518406929706/, while, health fit or not, we will be stepping out on Saturday to soak up the starting point of this clubbing change we are equally passionate about, so if you see us please come say hi, naturally making sure you "Go There! Be There! (DISCO MATT) 
Shaking up the scene and championing clubbing change across the capitals circuit, we find Vauxhall's Club Covert at the centre of this magnificent movement, so delve deep into the aims & achievements of this band of brotherly club owners, promoters & figure heads, both for this coming Saturday's "A New Beginning" event and for the future bright blue with brilliance.
There can be no escaping the lacklustre and sometimes lousy state the scene here in London has found itself within over the last dozen or so months, the decimation of a whole bevy of big clubbing brands that have been effectively brushed aside by the greed & domiace of one particular clubbing conglomerate, that has send many promoters running for cover, scattering themselves to the edges of existence or simply upping sticks and moving onto pastures new. Moreover, the competition crushing, the dominance & the monopolisation of this greedy group has, in the course of what has proven a destructive downswing in what was always seen as the most richly diverse yet inclusive scene's in the world, sucked many people into its practices, this period even seeing us fall for their seemingly good intentions to better the scene, bring new dynamic parties, international brands & exciting new concepts to the capital, have effectively imploded that very diversity & dynamism that was the admiration that was extolled on London by many corners of the continent & wider clubbing world. Yet, despite this doom & gloom picture we paint, there is a bright new movement that his looking to champion change, banish this bad egg practice and restore then scene to that rich & diverse yet inclusive one that has been so sorely missed in recent months.
So, who is at the centre of his marvellous movement in championing the change to clubbing in the capital? Well, ironically, it from within the very backyard of this greedy group that both a venue & club owner, promoter & scene figurehead collective that is the driving force behind what they are labelling as "A New Beginning" for clubbing, not just in Vauxhall but across the capital, Covert the club and this collective a terrific team from both within & outside of this latest superb clubbing spot in this one seen mecca & melting pot south London suburb on the scene. And as for the individuals, well this championing collective includes Covert's co-owners, Alan Adams (aka D.J. Alan K) and his cousins, along with investor & business partner to Alan, one Paulo Moreno, while the team extends to promoters Alex Erfan, Steven Sharp & Steven Geller, who are all on board very much on board with this brave new beginning, while a long list of D.J.'s have sounded their support, not least that they are very much buying into the fairer pay and more open playing field that Alan & his Covert partners are proposing. But the wider team includes some major scene figure heads too, Tom Fuller (like Alex, Steven, Alan & Paulo) having formerly been associated & n the employ of Orange Nation, is now heading up the management of Covert, while scene starlet hostess, Chrissy Darling, is fronting the Covert house and, along with Tom and other peeps such as Mark McKenzie (aka Edna), makes for a terrific team of individuals who share the passion & desire to champion clubbing change in the capital.
With much promise along with ample aims & achievements that Alan is driving through his passion for the scene, it's probably appropriate before we get into the detail of his & his clubbing collective plans, to spell out the situation with regard to Covert itself, a venue that was to be the third in the then expanding Orange Nation empire, one that at the time of its purchase from previous owners under the incarnation of Factory, was pitched as injecting further vitality & opportunity for variety in Vauxhall, but in the hands of the said group was rather run both shoddily & sloppily on a number of fronts. Indeed, having been privy to plans, having conducted a construction site visit back in April last year and having had a prolific picture for plans painted by Orange Nation's Craig Elder, we were somewhat dismayed by what we found a few months later when we attended Deelooded, one of only a very small handful of Orange Nation supported brands that were residing within Covert, those plans very much to make the venue the cornerstone of the clubbing conglomerates plans to halt the so called ping pong effect of clubs between their other two venues. But more than that, with a clear sense that the venue, even nine months down the line, remained unfinished, that certain parts where looking shabby to say the least, was suffering from the lack of ongoing maintenance & re-investment from party profits that was promised, the writing looked very much on the wall that Covert's owners, and we must stress that Orange Nation did not have a capital stake in Covert but were simply running the club, would wrestle back full management, not least due to some unscrupulous financial irregularities that came to light.
So, just eight months after handing Orange Nation the running reigns, Covert's owners unilaterally seized back Covert lock, stock & barrel, this move very much contrary to the picture painted by both Orange Nation & its effective magazine rag Boyz, Alan particularly incensed by some of their unscrupulous activities and, like a lot of us, realising that the time was née to champion change, to put a halt to the domination & monopolisation that Orange Nation had engendered, but moreover to pay and award/reward workers, D.J.'s management & promoters connected with Covert in a fit & proper manner, something which had been severely lacking in the hands of its former management. And this change has quickly been the catalyst for the new beginning movement that is set to sweep both Covert & the wider scene from this coming Saturday (16th Mach) and beyond, the likes of Messrs Erfan & Sharp soon part of the process, while Alan, his cousins & Paulo have been very clear about how they want to champion the change they have been talking about so vocally. Indeed, with working relationships with others promoters across the scene, including Wayne Shires, Patrick Lilley and more, the words are being transformed into actions, although the building blocks for this phase of clubbing co-operation & change still need to be properly formed and this change they are championing may take time to bear considerable fruit, although the promise is both heartening & welcoming.
Well, it all begins with Covert's "A New Beginning" event this Saturday, one we will be expanding on in our upcoming Weekend Focus Special, "Charitable Clubbing Champions", but with the seeds on this marvellous movement sown, we leave you with a trailer teaser and welcome you all to be a part of the clubbing change that is set to sweep the capital in the coming weeks & months. (DISCO MATT)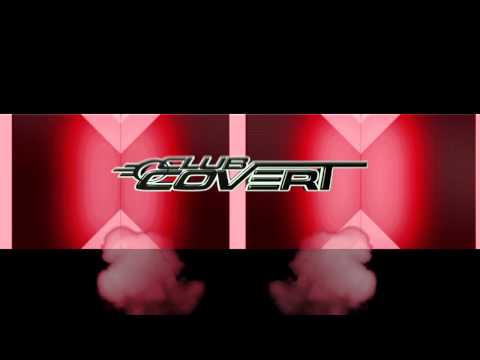 From A.M. to WE, Boylesque to Beyond, Onyx to Orange, plus Gravity, Later & newbie Infamous too, there is no doubt that Orange Nation is a superb Vauxhall & Southwark clubbing torre de force this "World Pride" weekend, also holding sway in Soho with an exclusive outdoor event, Disco Matt dishing up the detail of a superb sequence of showings courtesy of this capital clubbing conglomerate.
As we sit on the scene sidelines swinging in & out of our summer sabbatical, we are quite horrified by the sound bites we are seeing over what is clearly a shocking shambles of a so called World Pride event, the latest statement from Pride London which includes this  "…our sincerest apologies, Pride London deeply regrets the situation we have found ourselves in …" issued following a wave of criticism of their handling of World Pride, clear evidence that not only will this year's London Pride festival be nothing short of a flop, but when the capital sees itself in the global spotlight, it is a damning disgrace that the both committee presiding over Pride in London & the powers that be holding the purse strings, have failed the community at such a late stage. However, with no such committee & commitment problems, it comes as a huge sigh of relief that from the ashes of cancelled dance stages & arenas comes the saviour that will be Soho, Vauxhall & Shoreditch in the hands of Orange Nation, who have no less than eight clubbing parties across the latter two districts & one huge pre-party come party planned for Soho.
So putting World Pride to one side, let's take you through the whole Orange Nation offer, including that planned Soho party, first up being Gravity this Friday morning (6th Jul) which (quite tongue in cheek to Pride London) has been called "It's Definitely Happening", although we do wonder how long looking into the morning mirror that title took, although in all fairness the team do say, "…it's Pride weekend, so start as you mean to go on…", Gravity certainly the place to do that, especially if you want your weekend to start early on Friday morning, doors opening to this event at 2 a.m. & the club running to a "v late" timing. And with D.J.'s on duty including Fat Tony & Verity Mayes, plus with host JJ Clark zooming across from Room Service, no doubt with plenty of followers in his tracks, while Gravity's promoter Danny Boyce will be sure to give you the warmest of welcomes, this is the best place to be at the start of your weekend, especially if its starts on Friday. Plus, with entry on offer at just £5 before 3 a.m. with a flyer or pass, these being handed out by a bevy of boys around Soho on Thursday night, as well as being available from JJ at Room Service, while its £8 thereafter or £10 on the door, more info available at http://facebook.com/gravitythursdays.
Into Friday we find ourselves and usually it would be Onyx at Area neatly followed by A:M at Fire, although as has been the trend in recent months, when it comes to the big weekends (& this is one such weekend), the clubs combine to make one huge happening stretching close on twelve hours, an equally towering team of D.J.'s flying the respective club flags. So, kicking off at 11 p.m. & Fire playing host, this "Pride Warm Up" party sees the two club D.J. camps collide, in the Onyx corner we finding Matt Bogard & Jonny M playing upfront & energetic house with plenty of vocal intentions in the main room, while is pop & dance anthems from gender benders Tasty Tim & Lady Lloyd in the lounge, while packing a powerful punch in the A:M corner are all star residents Fat Tony D'Johnny, Jamie Head, Alan K, Paulo Moreno & David Jimenez, very much cementing the character of this amazing afterhours club which promoter Steven Sharp is always clear to stress, "…it's all about the music…". Mind you, with the amount of hosts on duty you may be forgiven for thinking otherwise, Nick Adams Byam ability assisting the delightful Chrissy Darling (could he be a pretty young thing?!?!) while A:M wise, it's the dynamic duo of Danny Boyce & Minty, Chrissy presiding over the door duty early on, while Minty takes over later. And talking of the door, entry packages are pretty reasonable, as a wee trip to http://gayguestlists.com/onyx could get you in gratis, while for others & those with a flyer it's a mere £6 before 3 a.m., rising to £8 before 5 a.m. & then £10 thereafter, while if you don't want to go foraging for a flyer, then you can rather click on http://orangenation.clubtickets.com/gb/2012-07/06/onyx-vs-a-m-fire-pride-warm-up for that £8 price tag while entry on the door is £12 after 3 a.m.
So onward to Saturday and with both the parade & the "official" World Pride after events covered in confusion, Soho will no doubt be playing host to the lion's share of the action, Orange Nation in the thick of the action, or should we say in the middle of it, having secured Comptons who will be playing host to the WE "Players" pre-party. Now, naturally we have been digging for details and with plans to have an outside stage very much in the balance, we can nevertheless confirm that, as of going to press, this pre-party will happen, whether inside or out, D.J.'s on duty confirmed as Paul Heron, Matt Bogard & Fat Tony, while if the green light for an outside stage goes ahead, then the whole Orange Nation residency team will be rolled out in back-to-back form, so Steve Pitron & Jamie Head,  Alan K & Paulo Moreno, Jonny M & The Oli, D'Johnny & David Jimenez and Verity Mayes & Bryony Masters. However, with Westminster council crying wolf on issues of policing, safety & funding, as well as having supposedly issued a licensing edict to all venues, the final decision on this outside stage will not be made until after a major meeting which takes place tomorrow, so watch this space for a "hot off the press" newsflash as the decision hits our desk. Mind you, whichever way it goes, Comptons is always the biggest & best Pride melting pot & with Orange nation plus WE Party involved, it will be even more so.
Now talking of WE, if time allows, we will be delivering a full on focus & devotion to what will undoubtedly be the biggest party of the whole Pride weekend, The Coronet in Elephant & Castle once again playing host this Saturday (7th July), while the D.J. line-up is mighty & impressive as the place, WE's very own resident roving D.J. Carlos Gallardo back to London by popular demand & sure to thrill with tons of towering tunes neatly balanced between those benchmark euro-beats & uplifting vocal injections, while it will be an all out progressive assault from our Italian stallion, Pagano, the tones turning tech when Paul Heron & D'Johnny take to the decks. But with Room Service's Kris Di Angelis & Matt Bogard going back-to-back in the second space, there will certainly be an alternative electro twisted trip to be made, Munroe Bergdorf playing host upstairs, while the main arena will be in the very capable hands both Ben Kaye & JJ Clark. So, let's rattle through the rest of the detail which goes like this, doors opening at 10 p.m. & the club running through till 6.am., advance tickets available online via http://wepartylondon.com &/or http://orangenation.clubtickets.com/gb/2012-07/07/we-party-london-we-players-pride-party, at the standard £18 price tag (yes those £10 &£15 super advance ones went really quickly), while outlets Prowler, Clone Zone, 50 & Solarstation are your Soho sources, along with Comptons & Ku-Bar, entry we believe available on the door, but expect to pay more.
But for those that may be WE'd out or are in search of something a little more intimate compared to the full on theatre size experience, the Orange Nation team have come up trumps with "Boylesque", in what has been labelled as "…the alternative pride party…" although is likely to have massive mainstream appeal, not least that international gay icon, pop star, D.J. & altogether good egg, superstar Boy George is at the centre of, not only the title of this club night, but the entertainment too. And having announced that he will be performing live for the first time in over two years, while we have been sworn to secrecy, the is one stunningly spectacular surprise up his sleeve, meaning that you will be far from disappointed if you trade your W & E for a B & G. But more than that, we are told that artists flown in especially for this event (we really cannot say, sorry) performing both D.J. sets & songs (itching to tell!!), okay just two then, Jeremy Healy & Jon Pleased, but all we will say is that it's not to be missed. So what more can we say, well apart from George & co?, well, the "alternative" burlesque (see what they did with the title?!) theme will be extenuated by a score of sexy boys & girls on stage, while the second space will be a "Fire" room showcasing some of the clubs finest D.J.'s (naturally those not on duty elsewhere!), Fat Tony (B G's best buddy), Jamie Head & Verity Mayes on decks duty, while the third room will be given away to Walt Utz & Madame Jojo's who will present a show spectacle with a line up of London's most notorious stars from the cabaret circuit. Now we really cannot say anymore (stop it!!!) apart from dipping through the detail, "Boylesque" kicking off at Fire from 11 p.m. this Saturday (7th July) & running through to a planned 6 a.m. finish, advance tickets priced at just £10 (absolute bargain!) still available at http://orangenation.clubtickets.com/gb/2012-07/07/boylesque-boy-george-s-alternative-pride-party, while you can check-in at the usual Soho outlets for handpicked passes.
Onwards we go and to Beyond and like WE, if time permits we will be devoting a special feature to it as this looks like being every bit the roadblock events that is always is come big weekends, and some we say, not least when you consider that the team have "…pulled out all the stops to bring one of the world's best D.J.'s to London…" NYC's Hector Fonseca bringing with him a resounding repertoire of remixes, no less than 5 having reached number one in the billboard charts last year alone, hence we are chomping at the bit to feature him is this special focus. But with Tel Aviv's FFF Group also jetting in their own package of players in the form of D.J. Tal Cohen & international drag performer K Long, both who featured in the FFF party at Fire last year, Beyond certainly has the global feel that that only WE Party & Hustlaball can match this weekend. Add to that London all star cast including Steve Pitron, The Sharp Boys, Hifi Sean, Fat Tony, D'Johnny & Paul Christian, together with back-to-back sets from Alan K & Paulo Moreno and Verity Mayes & Bryony Masters, so if there was ever a club that was about the music for us, then it is Beyond & not least this "World Pride" spectacular. So, skipping through the detail, it's a 3 a.m. start at Area this Sunday (8th July) with entry simply £15 in advance (the best commodore you will spend this weekend) either online at http://orangenation.clubtickets.com/gb/2012/07/08/beyond-world-pride-2012 or at those Soho outlets, while entry will be available on the door but expect to pay more & probably wait even longer, Ben Kaye & JJ Clark teaming up gain, as they did for WE, while no special Beyond would ever be the same without the tremendous Tom Fuller.
So, on the home straight (ish) and Later comes next, the team rolling out yet another fun filled frolic in the form of the now infamous "Funfair" format, the Later garden a hot bed of happy happenings with rides & games stalls, while a fortune teller will be sitting on his /her corner ready to tell you what is around your corner. Plus with the pool filled up if the weather permits & the bbq, an indelible ingredient of any Later party, stacked with sausages & brimming with burgers, that along with some other surprises in store and out will be the new clubbing in. That said, inside the musical heat will be turned right up full, resident D.J.'s Jamie Head, D'Johnny & Paul Heron cooking on tunes gas mark nine, while hostess Andrea & her boys (yes she has a bevy of them) will be causing enough madness & mayhem to make this a party to remember. And with host venue Fire's doors opening at 11.30 a.m. this Sunday (8th July), the club running through to 8 p.m., with discount wristbands/stamps available at Beyond, standard entry is available online at http://orangenation.clubtickets.com/gb/2012-07/08/later-funfair or on the door, priced at £10, we are pretty sure you will be walking away come 8 p.m. with the biggest smile on your face, candy floss round your lips & a shiny bum from all that sliding, not to mention sore feet from dancing.
Now we would normally finish with Orange (which we will), but will quickly mention new club "Infamous" which launches at Covert on Sunday night from 6 p.m. details coming your way via our extra bites post "Princely Sum of A Soiree", which paves the way for the "From Orange With Pride", the organisers saying of the Pride closing event saying "…you've had the world, now get a true taste of London & the biggest last dance of Pride 2012…" as it is sure to be with not just the "Orange Family" of D.J.'s that include The Oli, Fat Tony & the Sharp Boys, but Hifi Sean is back too, starring in Fire's main room alongside guest slot guy Paul heron (my he is a busy boy this weekend, we count five gigs at least!), while the event also boats the newly named RAW Future Heroes space with Lee Yeomans in charge of the tunes. But it's Pride and so we all know what track/record that means, "A Deeper Love" among a handful of other hits performed by special PA Elliotte Williams, very much crowning this citric colossus which kick starts at 11 p.m. on Sunday (8th July) & carries you deep into Monday morning & a date with your day off diary,  http://orangenation.clubtickets.com/gb/2012-07/08/from-orange-with-pride-london-s-biggest-pride-closing-party the place to go for advance tickets, priced at just £10, while its half that price with a flyer before 1 a.m., door hosts Chrissy Darling & Minty managing your efficient entry & them cheerful cavorting ala citric style.
So that's the Orange Nation World Pride package and what an enthrallingly extensive one it is too, we finishing by reminding you that advance tickets are very much the way (especially for WE & Beyond), Solarstation not just a superb source, but also an opportunity for you to soak up some sun, of the sun-bed variety of course, as we all want to look at our best for World Pride, a quick visit to http://solarstation.co.uk revealing all you need to know before revealing yourselves to some bronzing brightness. That just leaves us to wish you a very happy World Pride, even if the event itself looks like being a bit of a wash-out, as there is always the league of Orange Nation clubs to turn & to take to. (DISCO MATT)  

As the scene shakes off the hangover resulting from the biggest weekend of the year so far, some sporting the spoils of success, others simply reflecting on what could have been, time rests for no man, victorious or defeated, so the scene steps forward into April, Disco Matt picking out his top of the tree three places to be stepping out on the scene in Soho, Vauxhall & Shoreditch.
What an Easter weekend that was, a whole host of parties & events recording terrific turnouts, some very much against the form book, while others that had promised so much, failed to deliver, our own weekend reflecting that situation a thrilling Thursday followed by a phenomenal Friday, led a superb Saturday night  come Sunday morning , then turned into a soggy rest of a Sunday & a manically depressive Monday (and we aren't talking weather here folks), Room Service, Society, Play>time, A:M & Beyond our real winners, while WE "Fluro" & As One ended up condemning what could have been a brilliant "big" weekend to our own review rubbish heap. But with the winners still to reap our reflections, it's our coming weekend recommendations that get our immediate attention, our top of tree three places to be seen on the scene this weekend, our brief look at a trio of best bites across Soho Vauxhall & Shoreditch.
So, let's get to it and to Soho first, it coming as little or no surprise to you regular readers of our recommendations, that it is Profile & Lo-Profile that gets our Best Bite pick here, having served us superbly well not just last weekend, but for much of March (well the whole year so far to be honest), the captivating combination of bar above & club below, very hard to beat, especially as both venues continue to draw in some of the scene top D.J. names, along with fresh new talent to tantalise & tickle your musical taste buds, while with now firmly established brands that include "Society", "Play>Time", "ClubNation" & "Beartrap", that along with the might of Gaydar behind them, this delightful duo look set to, once again, prove to be the places to be & be seen on the Soho scene this weekend. So, with D.J. regulars Rob Sykes tonight (Fri 13th) and Jamie Head tomorrow (Sat 14th) upstairs in Profile, both kicking off the music from 8.30 p.m. through till the 11.30 p.m. finish, it is downstairs that gets our full if but briefer best bite attention, the award winning "Play>Time" up first, prolific promoter Jay Roberts back after (it has to be said0 probably THE best event in the brands history so far, but will be pulling out all the stops to top last week, not least that he welcomes fellow award winning D.J/producer & all round good egg Steve Pitron to the decks, along with cheeky chappy & a damn fine D.J. in his own right, Steven Artis. Add to that an ashes style porn star shoot out, as Brit boy Marco Sessions squares up to Aussie hunk Tate Ryder in a go-go dance off & back room play off, Jay your referee & you ((if you're the luck one) caught in this sexy & seductive man hunk of a scrum, further details up in our "Pick Of The Day" post at http://discomatt.com/web/?p=5087. Then, tomorrow (Sat 14th) sees the return of "ClubNation" & also the return of Lee Harris, who will be performing a specially extended five hour set very much in the vein of his similarly named House Nation podcasts, which means you can expect plenty of uplifting, chunky & euphoric house hits, Lo-Profile swinging open its doors on both nights at 10.30 p.m. & running through until 4 a.m., entry & other details available by going to http://loprofile.com.
Onto Vauxhall now and there is lots going in within The Orange Group (or is that Orange Nation?!?) who grab our Best Bites slot this weekend, not least the breaking news that Onyx has been put out to grass for a while, so leaving a pretty vacant gap in the usually hectic schedule, although very much paving the way for A;M to possibly extend its opening hours, although more news on that to follow. However, one club that is definitely extending its hours this weekend & then henceforth, is Beyond, the new starting time of 3 a.m. every week looking like a pretty popular move, although only time will tell how successful a move this will actually be, our hope however, is that it consigns the all too often "Midnight" format to just the occasional & special scheduling. Add to the a mini shake up within the team of resident D.J.'s and as of going to press, we are not sure who will be playing come this Sunday morning (15th Apr), but reckon The Sharp Boys, Alan K, Fat Tony, The Oli & Paul Christian will surely be in situ, while Steve Pitron is taking a rest this weekend after his colossal classics set last, which pretty much stole the "XLsior" show. However, one party that we can be confident about when picking the D.J. & other line up, is the "Easter Thank-You" party at Fire tomorrow night (Sat 14th), as it's all about award winners, D.J.'s The Sharp Boys, Junior Moura & (naturally) Steve Pitron, stepping into the spotlight, while there will be plenty of other guests, including D'Johnny & Paulo Moreno, to fill out the two rooms of fun, similarly award winning hosts Chrissy Darling & Elektra Paris sharing the duty plaudits, further details on this event out at http://facebook.com/events/356254587759955/, including opening times, door prices & guest list opportunities. But with Later & Orange completing the partying picture, it is another hectic weekend of activity in both Fire & Area, whiles the new jewel in the Orange Nation crown, Covert, prepares for its launch party in three weeks, more on that coming up in a special feature.
So to the third in our trio of top of the tree choices, this time seeing us head across to Shoreditch & to East Bloc, the hip & happening hangout on City Road, masterminded by the one & only Wayne Shires, he, the venue & all the brands its sports very much flying the alternative clubbing scene flag, a stable of showings including Gutterslut, SOS, The Men Who Fell 2 Earth, Paradise 45 & Dish, while regular Friday nighter, Super Electro Party Machine, which once again opens its doors tonight (Fri 13th Apr) from 10 p.m., is a great way to get your weekend going. However, our main focus of attention goes to Saturday night (14th Apr), when our very own Shoreditch son, Kris Di Angelis, rolls out a further instalment in the already soaring success story that is his new venture, "War", a club that has pretty much be born out of the sad passing of "Meat", the former club collaboration between Kris & Tom Stephan. And while Tom's new prolific project, "Dish", was in the Shoreditch spotlight last weekend, it's the turn of "War " this, Kris being joined in the "Warzone" main room by Severino & Joshyouare, while over in the "Battlefield" second space, its Jodie Harsh, Munroe Bergdorf & Kingsley shooting off the sounds. Plus with hosts JJ Clark, Jonathan Beastley, Ben Kaye & Alex Palemo, not only doesn't it have a pseudo Room Service feel about it, be you can bet your bottom dollar that of cream of the east end girl to west end boy scene set will be out to wage wonderful clubbing & socialising war tomorrow night, doors at East Bloc (217 City Rd, nearest tube Old St.)  opening at 10.30 p.m. & the club running through to a planned 6 a.m. finish, entry £8 before midnight & then £12 thereafter (so get there early folks), while free entry passes will be up for grabs at the "War" pre-party at Circa in Soho tonight (Fri 13th), more details on that coming up in our Short Shouts, while further info on "war" itself can be found by going to http://facebook.com/events/404481699576795/.
Now just before we go we thought, having not yet fully paid our respects to the sad loss to the scene of the gentle giant of the club promotions game, Steve Elliot, we would mention our upcoming tribute, "Salvation Star Much Missed", to the man behind the international success of this brilliant brand in recent years, we looking back on his clubbing career & including fellow friend's own tributes to this untimely & premature passing. Plus, with news this week that iconic drag queen Adrella has also been taken from us, our thoughts are very much with the families of both of these much treasured & already much missed pillars of the scene and we send our sincere wishes during what can only be the most difficult time for those that were close & dear to both Steve & Peter.
Right, that's just about it for this Best Bites newsletter, but watch out for our Short Shouts part, "Shimmering Scene Seven", while if you happen to lay your hat on one of our three here, then it is likely you may catch us too, "Play>Time" definitely on our schedule, while we are currently clearing the decks for either Fire or "War", so keep your eyes peeled at http://twitter.com/discomatt for the live action as it happens & as we Go There! Be There!. (DISCO MATT)
While the emphasis on "The Big Easter Weekend Ticket" having propelled it's trio of treats to the fore, there is little doubt that The Orange Group have plenty more on offer, a collective of clubs that carries you from Thursday to Monday, Disco Matt biting into the seven other Orange Nation Easter events that make this the biggest gay weekend this year yet.
Having shouted from the rooftops about "The Big Easter Weekend Ticket", an outstanding Orange Group offer that encompasses three of its biggest brands, Beyond, WE & As One, one could be forgiven that Easter is all about this towering three course clubbing collective, although with a brand broom cupboard  that is literally bursting at the seams, there is, in fact, plenty more on offer from the capitals most comprehensive clubbing corporations. So with The Orange Group very much holding sway from Thursday through Monday with no less than ten gay events & parties, we couldn't simply point our recommendations posting in the direction of "The Big Ticket" package, as there is much more on offer down Vauxhall way this weekend.
So getting straight to it, this coming big weekend looks ever bigger than at first meets the eye as tonight (Thursday 5th April) marks the beginning of a five day clubbing marathon as Gravity kicks off this Easter weekend its "Bad Thursday" event, a cute play on words by the promotions team as the vent actually stretches deep into Good Friday, stretching also a byword of this bash, as Gravity will be stretching its offer from one to two rooms, indeed switching in a Easter extension from Fire to the hi-tec Lightbox & plush Protocol club spaces, the team pleased as punch to be upgrading Gravity for this one off "Bad Thursday" foray. And with two distinct arenas of sound, they are pushing the boat further out, drawing in a truck load of terrific D.J. talent, the Protocol room going deep & sexy tech house in the hands of Guy Williams, Ariel & verity Mayes, while the more uplifting atmosphere of The Lightbox will be matched by the music, courtesy of Severino Fat Tony & Jonny M. But the promotions team will also be marking Easter with their "…Great Gravity Easter Egg Hunt…" encouraging you to forage for & find an egg to win free tickets for Beyond "Midnight", that promotions team including new boy Danny Boyce who will be ability assisted by Elektra Paris & JJ Clark, while we are promised successive super sexy gogo shows throughout the night (or is that morning. With doors opening earlier than usual at midnight tonight (Thurs 5th) and the club running through to a planned 10 a.m. finish, admission is just £8 in advance at http://orangenation.clubtickets.com/gb/2012-04/05/gravity-presents-bad-thursday, while discounted £5 flyer entry is up for grabs for the first hour, while entry will be available on the door, but expect to pay more.
Onto Friday and Onyx, still riding high following its resplendent return to its home turf Area last week, sets its own brilliant benchmark even higher this (Fri 6th April), especially given the reputation of parties in the previous two Easter's gone by, when the themes of "Resurrection" & "Crucified", promoter Verity Mayes in record for saying that "…This year we take things up another level, showcasing the 'Holy Trinity' of Areas trio of rooms…" "Holy Trinity" the theme of this 2012 chapter in Onyx's Easter extravaganza's and that benchmark being met head on with headlining D.J. duo The Hoxton Whores, who will be taking hold of Area's main room, no doubt playing out a host of their hits which include the mighty "Fusion", as well as the equally appealing "Devil Toy", while it is their latest club smash, a remix of "Right Before My Eyes" that will be getting an exclusive airing for the first time at a gay event (check out their podcast pressed exclusive for Orange Nation at http://orangenation.podomatic.com/entry/2012-04-04T06_27_24-07_00, while new Onyx main room resident Terry Bryan will be ably supporting & slotting in & around The Hoxton Whores extended 4 hour set. But with the other two rooms proving just as popular in their own right, the chapel space very much about uplifting commercial pop & house in the hands of Lady Lloyd & James St James, the new style pop up club nature of the terrace space is spearheaded by Kartel Brown, alongside the likes of Maximus Crown & NiYi, all very much evoking the club kid style that Onyx seems to be leaning towards. But with Sandro providing much of the main room eye candy along with his gorge gogo's the new lighting installations that are giving Onyx its own unique feel, are boosted by the dream team of hosts headed up by the larger than life Chrissy Darling & her bevy of boys that include Mark-Ashley Dupe, Dalton, Jake Cook and Martin Rab, this is one Good Friday frolic you won't want to miss, doors opening at 11 p.m. and the club running through to a planned 5 a.m. finish, entry for "The Big Ticket" holders free before 12.30 a.m., while for others, general admission is £8 (£6 with flyer/ad), while advance tickets online is a good option as you can grab an Onyx/A:M combo for just £12 at http://orangenation.clubtickets.com/gb/2012-04/06/onyx-extreme, while it's also worth paying a visit to http://gayguestlists.com/onyx for discounted entry.
And with that mention of A:M, it neatly moves us onto the clubs "Easter Headliners" event which storms your Saturday morning in a massive way, not least that promoter Steven Sharp has pulled in a real heavy weight to match the magnitude of this Easter weekend meet, Paul Harris heading a thrilling line up that also includes Fat Tony, Jamie Head & David Jimenez in the main room, while Paulo Moreno is the man to master A;M's lounge this week. As for the event's headliner Paul Harris, well Steven is best placed to push his talents when he tells us, "…he has been making music & Dj'ing for nearly 15 years. As one third of the group Dirty Vegas; he enjoyed huge success in the USA following the use of the band's single "Days Go By" in a Mitsobishi Eclipse stateside TV ad campaign which catapulted the band to the top of the US Dance Chart, national top 10 and boosted the tracks profile so much that it won the coveted Grammy Award in 2003 for Best Dance Recording! All this exciting news raised Paul's Dj profile which soared as he toured the World and continued to produce music and remix tracks under his own name & as Dirty Vegas. International artists including Calvin Harris, Dizzee Rascal Justin Timberlake and Madonna all received the remix treatment!…" we not needing to add much more, apart from DON'T MISS HIS SET!!!., as we certainly won't, having already booked our place at this prolific party. Mind you, with Jamie Head on absolute fire at the moment, we cannot wait for his set either, while Paulo Moreno having freed himself from the shackles of playing partner Alan K, should prove an interesting lounge listen in. As for the vent itself, well it's an afterhours party, meaning doors open in the early morning hours, this weekend at 3 a.m. and running through to a Saturday morning normality breaking 11 a.m., entry available on the door, ably controlled by Hrh Minty, at a standard £12 (£8 with flyer/ad), while, once again, "The Big Ticket" holders can take advantage of free entry up to 5 a.m., Onyx goers advised to look out for the special discount stamp,  more info should you need it, out at http://facebook.com/AMafterhours, while with heavenly host Danny Boyce looking after your every whim & whisper, the last word on this event goes to Steven who say's, "…it's set to be an Easter weekend to remember, so join me and the team for the essential Saturday Morning meet, sending peace, daffodils and chocolate bunnies to you all…" we love it!!
So where are we up to?, oh yes, Later, which in true bank holiday style has not one, but two bites of the Easter chocolate bunny (sorry Steven, had to use it) clubbing cherry, the main event taking place on Easter Sunday (8th April) & billed as the "WE Warm Up", this daytime disco nestling like a proud mother hen, between Beyond & WE "Fluro". However, the team do acknowledge the fact that some of you may want to take a breather between these two mighty meets, so there are no big plans to extend the usual Later offer, the Mirrorarch room at Fire the dance arena, while the infamous Later garden is the chill out space, having been spruced up for Spring with new furniture, the b.b.q. sure to be on full blast. But the big blasts will be coming courtesy of the delights of D.J.'s that include The Oli, Jamie Head, Per Q.X. & Femi B, while CO2 cannon blasts will play their part in proceedings, the amazing atmosphere enhanced by new Later visuals, decor, production & projections making this one of the most talked about weekly meets on the clubbing calendar, so should prove a popular place this coming Sunday. So, with doors opening at 11.30 a.m. at Fire and the club running through to a planned 7 a.m. finish, why not (like us) just keep the party going from Beyond to WE in the hands of Later & a Jamie Head set we have been promised will be a corker, entry priced at a mere £10, either on the door or in advance by going online to http://orangenation.clubtickets.com/gb/2012-04/08/later-bank-holiday-special, while its just £8 before 1 p.m. with an ad or flyer, discount stamps available at Beyond beforehand. And come Monday afternoon (9th April), the team will be daytime disco doing it all again, the same times, the same place and (we think) the same superb sounds, all at the same price too, in the words of the promotions team regarding this Later "Extra" event, "…well aren't you lucky, a double helping of Later goodness this Easter Bank Holiday…" more details on both available at http://facebook.com/LATER.INFO.
So to the final piece in the prolific package & clubbing jigsaw Orange group style and it could only go to Beyond which is sure to at least match or even beat the rest of the offer of  two  exceptional events this weekend, as while Beyond "Midnight" is the biggie, the other piece of bread in the Beyond sandwich is "Recharged", the second Easter coming of our most favourite & awesome afterhours, Area on Monday morning (9th April) from 6 a.m. being the time & the place, although given previous parties, we reckon this may be a slightly more sedate affair than the main "Midnight" event of the weekend (that massive meat filling in the Beyond Easter sandwich), we suspect the main room & the chapel space open, although having spoken with promoter Steven Sharp just this morning, he has confirmed that it is planned as a three room party, the the teams expectations being that As One party goers sinmply won't want to stop & with beyond at their disposal, will take full advantage of  bank holiday Monday morning. Plus we have received confirmation that The Oli & Guy Williams will be heading up the "Recharged" main room, while over in the Beyond RAW room, it's Hifi Sean & David Jimenez, with , George Sharp & Jamie Head flying the Da Disco (that's terrace room) flag However, with further news due & Beyond "Recharged" already looking like our Monday pick of the day, our new & latest website section "Picks" will be the place to go during the course of the weekend, as we post final details of this "Recharged" Beyond bash which plans to run until midday, advance standard £10 tickets applying, which you can purchase online at http://orangenation.clubtickets.com/gb/2012-04/09/beyond-recharged or at the usual Soho outlets, while entry on the door will be available although priced at £15.
So that's the full Orange Easter Others picture complete and what a prolific picture it is, a full on five day frolic encompassing no less than nine parties, from Gravity to Later & the likes of Onyx, A:M, Beyond WE & As One, so not just the "Big Easter Weekend" but the biggest in our books. (DISCO MATT)

For scrumptious starters there is an ample appetiser of awesome afterhours autonomy, followed by a majestic mains mountain of scintillating Spanish supremacy, this three course clubbing colossus picture completed by a dream of a dessert, cream of the crop filled captivating clubbing collaboration. Yes, it's Easter, which can only mean one thing "The Big Ticket" is back, Disco Matt delving into the detail of this most prolific & popular of packages.
There are a small handful of dates in our disco dance diary across any given year that are just that, a given certainty that we will be stepping significantly out onto the capitals clubbing circuit, Christmas & then New Year naturally close to the top of the tree, while the trio of bank holiday weekends, the two in May & the one in August, generally tugging hard on our house music & scene strutting strings. Then of course, there is Pride weekend, and while it does not boast an extra day off work, we tend to throw ourselves into a packed weekend of parties regardless, while as we cast our eyes into 2012, we see a brace of other examples where stepping out on the scene will be a given, The Queen's Jubilee one, and, The Olympics another, both sure to prove hedonistic highlights for many, or at least a great excuse to capture a collection of clubs. But when it comes to those special stepping out onto the scene weekends, Easter is difficult to beat & better, not least that the weekend here genuinely starts on a Thursday night and, if you are so inclined, it can carry you through to the flowing Tuesday without your feet touching the homeward bound ground.
So yes, Easter is right up there with the best weekends of the year, probably topping our tree of choices, but with so much going on and four, sometimes five days to soak up the splendours of the scene often means a substantial & sometimes severe hole can be burnt in the pocket, after all its not just the drinks that cause a dent in your dollar, but racking up six, seven or even eight clubs can be a very expensive experience indeed. However, we are pleased to say that one section of the clubbing community has recognised that fact, a corporation that pretty much holds sway on the capitals circuit this Easter, with no less than eight events stretching from Thursday to Tuesday, although acknowledge that Sunday & Monday are the precious prizes in the clubbing calendar on this holy weekend of the year. So, having launched their hugely successful "Big Ticket" package back in 2010, have brought it back with a bang for this coming weekend, combining a trio of clubbing treats into just one entry pass, a ticket that gains you access to three of the biggest bashes in London, not only offering a delightful discount, but negating the need to carry a collection of tickets in your pocket, your purse or your wallet.
Now that's the concept, but what the "The Big Ticket" offer you this Easter? Well, when we make mere mention of Beyond, WE & As One, you will probably recognise these as the premier picks in any weekend, let alone Easter, ach one having proved, time after time, roadblock events and very much THE places to be & be seen stepping out on the scene. So, with just one ticket, this towering three course clubbing collective is right at your fingertips and all for the singular price of just £40, yes pretty much the deal of the century when you consider just how colossal these clubs brands are, WE riding a worldwide wave crest that has left the likes of its Spanish compatriots SuperMartXe & Matinee very much in the shade, while what we have said about Beyond in the past still holds true, this breathtakingly brilliant brand having ridden its own wave crest for as long as we can remember, proving that, even on regular weeks, all roads lead to its doors. But then we turn to As One, a concept born a little over two years ago, but stormed the scene from the outsight, the bringing together of clubbing minds, spirits & souls the epicentre of its success and, having forged a new path this NYD, sees some of the biggest names in capital clubbing come together in a capitavting combination that, just like this Easter weekend, is hard to beat or better. So with the sales pitch definitely driven home, we know you know that "The Big Easter Ticket" option makes complete sense, meaning its just now a case of clicking on this online link and securing your pass to this towering trio of treats, http://orangenation.clubtickets.com/gb/2012-04/07/the-big-ticket-easter-weekend the place to go and for just £40, it is really a bargain you cannot beat, but this unbeatable bargain it doesn't stop there, as "The Big Ticket" gets you free entry to both Onyx & A:M (more on that in a mo), meaning that, in reality, it's a quintet rather than a trio of treats. However, if you prefer to grab one in person, fear not, as the same £40 package is available at Soho outlets Prowler, Clone Zone & 50.
Now that's "The Big Ticket" itself, what about the trio of treats? Well, in the tradition of a fabulous three course meal, let's kick off with the starters first, but this is no small portion, rather a most ample appetiser, as Beyond is the brand to kick start this towering three course clubbing collective, the team not only pleased as punch that the brands backyard is back in business, Area already benefitting from some nip & tuck changes, but will be extending the clubs offer this Sunday to their now famed "Midnight" format, that means our (yours too we are sure) favourite & most awesome of afterhours gets going this Saturday (7th April) or as we prefer to call it, zero o'clock on Sunday (8th April), running a full twelve hours till midday on Sunday, showcasing the best that the brand has to offer in is terrific team of London D.J. residents, promoter Steven Sharp having confirmed the line-up exclusively to us, which includes Hafiz Sean & Paul Christian in the "Beyond RAW" room (formerly the Chapel space) with the welcome return of our Seville showstopper, Gonzalo Rivas, But it goes one, as in the "Beyond Da Disco" room (formerly the terrace), we cannot contain our excitement, as Jamie Head makes a welcome return (please not at the same time as Steve Pitron), while The Oli & Fat Tony will rock the space to its foundations, oh and Jonny M will be there too. All that said, the main room will be the main attraction and you better get there early, well before 5 a.m. at least as Steve Pitron makes a resplendent return after a break of over a month with a special classics set to mark his award winning "Ultimate DJ" status and has already warned us to expect complete emotional destruction (you know how it goes…tears, floods & tweets). Then, sandwiching special guest D.J.GSP, who will be flying the XLsior flag with a bunch of euro style & uplifting tunes (check out his podcast at http://orangenation.podomatic.com/entry/2012-03-26T13_16_13-07_00), will be two dynamic duo's, The Sharp Boys & then Alan K  & Paulo Moreno going b2b, this starter segment looking simply spectacular, those without "The Big Ticket" able to grab singular entry either in advance online at http://orangenation.clubtickets.com/gb/2012-04/08/beyond-midnight-easter-saturday-xlsior-pre-party or via Soho outlets Prowler, Clone Zone & 50, more details a click away at http://facebook.com/beyondclub.
To the second instalment or should we call it the magnificent mains meal of this trio of treats and it is the magnificent & massive WE party that takes centre stage with a t-dance style turnout that proved ever so popular on New Year's Day, hence the team repeating the winning formula that is sure to prove just as popular as last time. And with a D.J. line up that includes the might of Gonzalo Rivas, Jamie Head & Steve Pitron, it should fulfil all expectations, not least that London is once again showcasing the newest concept in the WE Party pack, "Fluro" the theme & one for the senses, as we have been told to expect the best in visuals, effects & lasers that host venue The Coronet has ever seen, this being no mean feat as previous parties "Pharaoh", Safari" & "Disco" were prolific enough, while "Candy" still remains a high benchmark that keeps both the Spanish & London promotions teams on their toes. And talking of that London tea, with the likes of Tom Fuller, JJ Clark & Ben Kaye on hand, it is strong enough, although with Aaron Elder having very much grasped the nettle in recent events, WE London under his steership is going from strength to strength, the inclusion of Room Service in the prolific package adding to the appeal. But WE Madrid still have their say, promoter Victor Pallas employing his newest resident D.J. Raul Ortiz, a pretty much unknown talent but one that is sure to sparkle under the spotlight. Add to the music magnificence, we have been told to expect "…incredible visuals and stage production, mind blowing special effects, and more gogos and dancers on stage than ever before…" and given just how amazed we were with "Safari" on NY, as well as the fabulous feedback we received about "Pharoah" we can believe it. But it doesn't stop there as room two is all about Room Service, yes Jodie Harsh & her terrific team are back, the dynamic duo that is Kris Di Angelis & Fat Tony on the decks and Jodie even spinning a few sounds herself, while Johanna will be hosting as only she knows best, leaving the main "Fluro" arena in the very capable hands of Ben Kaye & JJ Clark, these two gems also seeing you guestlist lot in as smoothly as possible on the door. And talking of doors, WE "Fluro's" open at that t-dance time of 6 p.m. this Sunday (8th April), running through till 2 a.m., single ticket entry available of course, priced at £18 both online at http://orangenation.clubtickets.com/gb/2012-04/08/we-party-london-easter-t-dance & at the usual Soho outlets, Prowler, Clone Zone & 50, as well as Ku Bar (Lisle & Frith St), while entry will be available on the door, naturally magnificently managed by Tom Fuller, but expect to pay more. And don't forget that every great WE party has a pre-party and its Room Service this Thursday (5th April) that plays host, more info on this out at http://facebook.com/events/305906092809366/, while for further details on "Fluro" itself, go direct to http://wepartylondon.com/.
So to dessert, but what a plump pudding it is  although while we may be billing it as the dessert in this three course clubbing collective, it actually has all the credentials for a massive mains meal of majesty, as the captivating collaboration that is As one, pulls together a band of brilliant brands that includes, Orange, Trade, Casalatina, Megawoof, Onyx, & TheMenWhoFellToEarth, all across the expanse is the duo of club spaces that now form the massive complex on South Lambeth Road that many call Fire, but actually includes the separate club Protocol, this new(ish) addition to the Orange Nation empire proving really popular with our straight cousins, not least that the swanky separate bar space & bespoke services fit the bill perfectly. So with The MenToFellTo Earth boys taking up Protocol's intimate second space, Megawoof will be doing their best to steal the show in the Lightbox with Daz Saud & special guest Max Sanna, who played brilliantly b2b with studio recording partner Steve Pitron last weekend, so is very much in the groove and while Protocol is considered separate to Fire, it will be very much part of the action come Monday morning. But naturally it will be the three rooms of Fire that will be the main attractions, not least that the might of Trade, Orange Onyx & Casa Latina will be playing their part in this colossal collaboration and when you consider that the D.J. talent extends to the likes of Nick Tckerniak, Guy Williams, & Rosco flying the Trade flag, while rising star of the scene Junior Moura will head up the Casa team, supported by Doug Silva, Orange being represented by Fat Tony The Sharp Boys & Gonzalo Rivas and Onyx has gender bender's Tasty Tim & Lady Lloyd on the decks. Plus, promoter Steve Sharp keen to point out that across this six room splendour (that includes the Protocol VIP space!) we can expect "…music ranges from pumping house, to deep and techy, commercial anthems, and so much more, with gogos, live performances, fire shows and special As One production…" and given what a simply superb job he did with the last party, giving the As One brand a fresh new feel with these added big & alternative brands, we are very much looking forward to this colossal collaboration to round off our Easter weekend in scintillating style. So, with hosts Chrissy Darling, Elektra Paris, Danny Boyce & Mauricio Ortiz looking after your every whim from doors opening to closing, these timings being from 11 p.m. through till 7 a.m., as with the other two in this trio of "The Big Ticket" treats, singular entry to As One is available, tickets priced at £18 on sale both online via http://orangenation.clubtickets.com/gb/2012-04/08/as-one-easter-sunday or in person by popping into Prowler, Clone, 50 & both Ku-Bar's and while there will be tickets available on the door, due to the popularity of this event, expect to pay much more. However, we have spotted that online early birds for As One are still available, so get in quick & you can grab one for just £15, more info (should you need it available at http://facebook.com/events/323974380990951/.
So, that's "The Big Ticket" offer and with brands Beyond, WE & As One in the package for just £40, you know it makes sense, especially when you consider that with free entry to Onyx "Holy Trinity" & A:M "Headliners" too, it's definitely best to go BIG this Easter, our post "The Pricing Picture" coming up, re-enforcing this truly outstanding Orange Group offer. (DISCO MATT)
While carnival season was well under way back home, it seemed that Brazilian brand Casalatina, which was born in London, decided an inter galactic theme was better suited to celebrating their fourth showing on the scene. But did this "A Space Odyssey" spectacle sparkle like a shooting star or sink scorching into the stratosphere?
There is absolutely no doubt that the international influences that have swept the capitals clubbing circuit in recent times have made for a much more colourful playing field here in London, the green, green grass of home getting a massive splash of red & yellow in the form of the inbound so called Spanish armada back in the noughties (gosh makes us sound old!!!). And while the proverbial torch has been passed from brand to brand to hold high & burn bright, Space, Matinee & SuperMartXe all part of the rapturous relay, run, the current leg in the hands of the wonderful WE, the Spaniards haven't had it all their own way in our captivating clubbing backyard, as the red in that colour splashed playing field has got a grain of green running right through it, as The Brazilians have definitely landed on London & in a big way. So, with The Week very much the pioneer of the South American dream, a succession of parties both at Fire & at the Coronet in part fulfilling its readymade following, although right on the tail of The Week's second showing, a new London born brand was to show its Brazilian credentials & cards, very much taking the initiative away from its Sao Paulo prominent player.
Casalatina was the inspiration & idea of dancer come choreographer turned promoter Thiago Drewry who considered that a there was room on the capitals clubbing circuit for a brave new Brazilian brand & being native of this South American country himself, was well positioned to propose the venture to the Orange Group powers that be. And while The Week had established a foothold in the capital, it would be Casa (we often drop the "Latina" bit, oops) that would take up the set the 2011 season alight with its home grown Brazilian charm, the second instalment "Super Carwash" propelling the party into the eyes of the clubbing elite, the involvement of fellow Brazilian Mauricio Ortiz, he of SuperMartXe fame, giving the brand the boost it needed and setting it on course for a season of spectacles that have confirmed it as one of the capitals more prolific parties. With "Sugar Daddy" reaffirming a fervent following, even in the difficult times both the clubbing world & Vauxhall in particular were going through, it was just a question of when as opposed to if that Casa would storm the scene again, the latest & fourth instalments, "A Space Odyssey" flying in the face of calls for the theme to reflect & celebrate the carnival season sweeping across Brazil, meaning we were more than keen to see how it would fair & compare to the "Super Carwash" benchmark.
With initial plans to arrive literally as the doors opened at 11 p.m. somewhat scuppered by an over indulgent disco nap, we were in playful mood before we even left the house, our liason with our near & dear D.J. pal forced into feigned false starts a few times, we probably pushing our luck a little too far when we tried the same on opening Casa spinner Junior Mora, our arrival at not long turned 11.30 p.m., met with a distained look from our Brazilian protégé player. However, all that was after the warm welcome at the entrance by the larger than life Chrissy Darling, looking just the galactic part in her colourful & star spangled costume, while the charming JJ Clark made the smoothest of starts even better than we could have wished for and with the coatcheck staff recognising us in an instant we already knew this evening was going to be one to savour, host venue Fire certainly ticking all of our expectant boxes from the off. But it was an expectant Steve Pitron that was to grab our attention as we sped towards the main room D.J. booth, the space only scantily scattered with selection of scenesters, although our eyes were diverted onto the stage production which was striking to say the least, a phallic like rocket on one side & a full size astronaut moon walking man (not a real man you understand) on the other, a whole stream of stars framing the whole affair and certainly living up to the Casa style of staging. Mind you Mr Marsh was a little if but amusingly disparaging of the efforts, he remarking as he spotted us, "…it's amazing what a few stars & stage props can do…", although it was first Mr Pitron and then our protégé player that received our discerning devotions, Junior warming up this "A Space Odyssey" event wonderfully with a captivating collection of chunky upfront house hits, all blended in brilliantly with bits of Brazilian beats to befit the occasion, while Steve was determined to divert Disco Matt from the task in hand, darts in & out of the lounge space interrupting our devotions to Junior's superb set and a rapidly filling out main room.
So, with earlier doubts that this "A Space Odyssey" take-off would nose dive like an exploding Space Shuttle in the stratosphere, Casa was having none of it, the afterburners on its towering trip into wonderful weightlessness propelling this party proudly, a whole host of familiar faces having flocked to Fire to succumb to their own spot of  space dusting & dancing, the list pretty endless, although notable inclusions being Suzana Quentin looking gorgeous as ever, the adorable Andrea, full of beans, our premier protégé player Zach Burns, ready for duty, as was Brazilian beatmaster Doug Silva, accompanied by partner Weverton De Castro, while we managed a brief audience with Jodie Harsh as she swing by, the lovable Lunarde Martins lauding more of his attention on us as we refreshed ourselves with Steve in the lounge, Steven Galo also in the thick of the action, as was Chrissy & Aaaron Elder, while the marvellous Mhardenn Teixeira was very much in playful mood, chasing us round the club although pushed from a few Pitron prompts. But all eyes were on the stage, as the first of a few showings would dazzle the audience, the "A Space Odyssey" theme a little absent from their costumes it has to be said, but their performances & stage presence as sparkling as the sun, pyrotechnic ticker tape explosions & our much loved roof rockets illuminating Fire like never before.
With Junior's jamboree of a spectacular "A Space Odyssey" set over, for us all too soon, it was time for Doug Silva to assume the decks, an immediate brace of Brazilian beats belting out to a audience that were seemingly lapping up every tiny morsel of his music and while the tribal tones were not particularly doing it for us, Mr Silva was mixing up the music marvellously, a whole host of uplifting house hits making their mark. But when he selected the towering tune "Gravy", we felt a little more Beyond than Brazilian, a further successive string of sounds affirming our feelings, although we were far from complaining, spinning on our select spot with the marvellous Mhardenn not far away and Junior (oh we can call him Celso now) right by our side, Steve having retired to rest before what would turn out to be a breathtakingly brilliant Beyond to beat all others. But saving that for another review, it was Casa we were concentrating on, not least as the arrival of a camera & microphone, Chrissy Darling the interviewer & we the interviewee, caught us a little off guard & tongue tied, a short series of quizzical questions leaving us a tad tongue tied, yet eloquent enough to pour praise all over this prolific party, while her final on the spot shocker left us hoping that the "husband" humdinger wouldn't make it further than the film editing & cutting room floor.
With this Odyssey outing going from strength to strength, our premier protégé player Zach Burns mixing up the magnificent music in the second space, that along with the arrival & deck assumption in the Casa main room of Alan K, we were very much spoilt for choice as to where to lay our final music hat of moments. Would it be Mr Burns & his barnstorming beats or Mr K & his euphoric & energetic house heaven?, we deciding to share our dancing devotions between the two although doing so with alarming speed, perhaps due to over indulgence in energy boosting refreshments akin to rocket fuel that kept us firing on all cylinders, while the cavorting crowd were also showing no signs of slowing down, the main room podiums packed, even the stage appearances continuing unabated, from trio's of females to males, all impressing immensely, making our decision to curtain call this Casa carnival decidedly difficult. However, with Beyond now on the brain & an expectant Pitron performance in mind, it was time to wave a fond farewell to Fire, the need to recharge our own batteries as well as those of our nibble size tweeting toys also paramount in our plans, we gracing our exit after goodbye wishes to our flock of fabulous friends & familiar faces that were seeing this glorious galactic gathering right through till the end, wending our way home to reflect on another Casa club night that made a magnificent mark.
So, in concluding our refection of this brilliant Brazilian brand's latest impressive instalment, we can say with conviction and answering our original question, that "A Space Odyssey" certainly did sparkle like a shooting star and, once the party got going, showed no signs of sinking into the sub space stratosphere, the music, the effects, the lighting & the production all living up to the high bar benchmark of "Super Car Wash" wonderfully. If we had to pick on one part that fell a little short of expectations, then it would be the dancers costumes, which as we said lacked the space themed spice we would have thought should have been their centre-piece. However, in truth we are nit picking a little, as Casa Latina is much more about the spectacle, the music & the staging, Thiago, Mauricio & Lunarde masterminding all these ingredients impressively to produce a party to be proud of, that music doing much of the talking for us, not least performances from outstanding opener Junior Moura and the blending of beats from Doug Silva two heavenly highlights. But like so many of our meets of late, it was also the people that made this memorable, a big thanks going to each & everyone that came to say hi, along with all those mentioned by name, you made this a space adventure to savour and we cannot wait to walk on the Casalatina wild side again soon. (DISCO MATT)

Virtually a year to the date, the brilliant Brazilian brand Casa Latina, with amazing adventures "Super Car Wash" & "Sugar Daddy" under its belt, returns with an event of epic proportions, as it shots beyond the stratosphere with its "Space Odyssey" outing, magnificent men Mauricio, Thiago & Lunarde masterminding a magical meet that sees Disco Matt jumping on a space shuttle ride of recommending rapture.
Casting our minds back twelve months, we found ourselves questioning the appeal & authenticity of a new home grown Brazilian brand that was set to make a showing on the capitals clubbing circuit, but not just that, literally follow in the footsteps of Sao Paulo splendour The Week, which had scored a gigantic goal with Latino's & their lovers here in London, two exceptional events at Fire & a third at The Coronet substantial successes in their own right(s). So, with the focus on this globally renowned clubbing concept, choosing to stage a similar style of showcase seemed a risky to say the least, although with the clubbing community awash with Brazilian bel's, beau's & beaut's, there is no denying that this new Latino kid on the capital's circuit block had a pretty extensive & adoring audience. Yet with a succession of Spanish brands washing London's scene shores, plus with enough of our own events on offer, there was a nagging doubt that a second Brazilian brand would survive in an ever increasingly claustrophobic clubbing climate where brands like Lovechild, SuperMartXe & Salvation were being squeezed out or kicked into the proverbial long grass.
So Casa Latina, that's who were are talking about if you hadn't already got the gist, arrived at a pretty turbulent time and amidst a number of international brands infiltrating the capitals scene, WE having launched to amazing accolade, also pitching its next party in the same month as Casa, the Brazilian branding itself leaving decided doubts in our minds as well as those around us, not least that a new podcast from the Brent Nicholls stable of sounds, released prior to Casa's creation, sounded too close for comfort, "Casa Latino" the compilation, while an a instead of an o represented the club. However, having been in the sunny climbs of home for the launch party last March, it was only at the "Super Carwash" event that we saw the extent of this epic encounter, host venue Fire packed to the rafters, the prolific production akin to a SuperMartXe showcase and the music a brilliant blend of Brazilian beats, tough tech & uplifting euphoria. And then there was "Sugar Daddy", an outing that had much to live up to, expectations high as a consequence, but one that failed to deliver as fantastically as the former, the numbers struggling somewhat, despite all the impressive ingredients included.
All that said, Casa's continuance always seemed a certainty, not least that the Saturday circuit was & still is a little devoid of sufficient showings to spark enough enthusiasm, we mean, if they hold another Beyond "Midnight" soon (there have been four this year already) then we will scream! And so in this Saturday (18th Feb) we find ourselves at the next instalment of this Brazilian brand books of bashes, the joint promoters Thiago Drewry & Mauricio Ortiz, both Brazilian's too (which kind of helps) deciding on "A Space Odyssey" as the title and given the extent of the production at the last two parties, we can only imagine what Fire will be transformed into. That said, the team have not given much away with their PR material, the most we could get out of them being, "… "A Space Odyssey" promises more outrageous dance shows, oversized production, cutting edge special effects, and incredible stage installations…" and so while we have been left a little short on substance, what we know of Mr Ortiz's experience in bringing exceptional entertainment to the fore, his significant influences during the height of the SuperMartXe days speaking volumes, we are kind of comfortable that this latest Casa creation will prove suitably sensational. Plus, judging solely on the stage shows & performances from both "Super Carwash" & "Sugar Daddy", we are expecting another drenching of drop dead gorgeous go-go dancers, while a little birdie in the know has told us to expect a special P.A. performance, some more special treats and "…one of the most amazing opening shows ever put together on the stage…".
But while all that does fill us with excitable anticipation, what we are really interested in is the music, Thiago & Mauricio once again shaking up the guest slots a little to include a couple of heavy hitters along with the usual smattering of Brazilian boy beatmasters, we actually more excited about this line-up than at any of the previous events. And for good reason, as it includes two each of our protégé & premier players, while it also has a pseudo Beyond feel as well as a Room Service roll call, an enticing combination of influences, leaving us in a quandary as to where to start. Well, let's take a look at the Brazilian boys first (a good start we think) regulars Doug Silva (you may know him as DouGium) and Junior (Celso) Moura, Mr Silva fresh from a trip back home & brimming with Brazilian beats, many of which he has combined into a compilation simply entitled "Destination Brazil" and one worth checking out at http://soundcloud.com/djdougsilva/dougsilva-destinationbrazil. As for our Junior, well we cannot contain our excitement & pride at how our protégé player has grown into his D.J. vocation, stints for Profile & Lo-Profile cropping up with ever increasing regularity, while a recent guest slot at Gigolo, as well as a forthcoming appearance at Monday nighter Popcorn are both sure to propel him in the eyes of promoters and we can see the big stage beckoning sometime soon. However, what we cannot do here is share a new podcast of his, we needing to look back to Casa's "Sugar Daddy" event for his last edition, one still available at http://djjuniorspodcast.podomatic.com/, while we know he has plans for a new release very soon.
So that's our Brazilian boys, but what about the rest? Well, first & foremost is the inclusion of another of our protégé players and one who made a massive impression on the scene during 2011, Mr Zach Burns the star turn of Gigolo, while regular slots for Profile & Lo-Profile fill his schedule, that along with a residency at The Edge every Saturday. And in Mr Burns, the team couldn't have chosen a better boy to create the official "A Space Odyssey" Casa compilation, a seventy minute marvel packed with barnstorming beats, Latino flavours, vivacious vocals & the trademark Zach disco twist, so one well worth adding to your collection by going to http://soundcloud.com/djzachburns/dj-zach-burns-casalatina-a. Then we move to our premier players, all three Beyond all-stars who are sure to stand significantly in the space odyssey spotlight, the mere mention of their names, Mikey D, Alan K & Jamie Head, filling us with feverish excitement, Alan also having laid down a mix marking his first Casa appearance, one which we have already added to our 2012 podcast chart list and so well worth sinking into at http://orangenation.podomatic.com/entry/2012-02-14T02_36_09-08_00. As for Mikey, while we may be devoid of a fresh new compilation from him, what we will not be short of on Saturday is scores of superb sounds, he ranking right behind our master as the second highest premier player on our list, an amazing accolade which we reckon speaks for itself.  Then in Jamie Head we have a towering talent that has been tipping our musical scales for longer than we care to mention, Crash, Beyond, Later & Lo-Profile fabulous features and having recently played back-to-back with Mikey at later, we are crossing fingers that the duo will do the same at Casa. But it doesn't stop there as Room Service supremo, Jodie Harsh, is also taking to the Casa decks and is sure to add a tantalising twist to the "Space Odyssey"  soundtrack, her inclusion competing a line-up that look as though their mission to mars with mounds of magical music to come for sure.
Right, with the sounds sealed & delivered, what about the detail? Well, this Casa Latina "A Space Odyssey" event takes place this coming Saturday (18th Feb) at Fire in Vauxhall, doors opening at 11 p.m. & the club running through to a planned 7 a.m. finish, while the Casa showcase actually begins tonight (Thurs 16th Feb) at Room Service, who are hosting the "official" pre-party where discounted entry passes will be up for grabs. However, advance tickets  proper are on sale both online at http://orangenation.clubtickets.com/gb/2012-02/18/casalatina-a-space-odysseyand at the usual Soho
outlets, prowler, Clone Zone & 50, all priced at just £10 (subject to booking fees), while there will be more available on the door, including concessions & guest list entries, but for full entry fee paying customers, expect to pay £12 plus. And that door will see the delightful Chrissy Darling, dressed to dare & dazzle, while her hosting helpers including the charming J.J. Clark, adding that Room Service touch that we absolutely love, while the one fly in this "A Space Odyssey" ointment is a she beginning with "S", we really mystified why this rebel without a plausible cause is involved (Thiago & Mauricio, what are you thinking?!?!?!). But with the promise of drop dead gorgeous dancers, that immensely impressive D.J. line up of premier & protégé players, as well as our close pal Mr Pitron in attendance, we will have plenty to distract us from Miss Rebel (she will surely be doing lots of her usual child like attention seeking elsewhere!) meaning that this is certainly shaping up as a Casa to covet & celebrate, resulting in the fact that you simply have to, "Go There! Be There! (DISCO MATT) 

For some, Christmas is about the treats under the tree, for others it's about the turkey on the table, but for us? well it's about the traditional turn with Trade and while Turnmills may just be a memory in our minds, this Christmas night we were given the next best thing, a Chrimbo combo that proved a sweet sensation that was well worth swapping the dessert for the dancefloor.
We have always been a bit of a stickler for tradition, we always give up something for lent, not an Easter goes by without indulging on the proverbial egg, of the chocolate kind of course, while come our birthday a bottle of our favourite South African Beyerskloof is an essential inclusion in our sometimes singular celebrations. So when it comes to Christmas, we have plenty of traditions too, those that have known us over the years realising that Xmas Eve is never the same without the mandatory gammon & mash along with the classic film "Oliver", while on the day itself, smoked salmon & champagne is a morning must while watching another classic, "Chitty, Chitty, Bang, Bang". Yet while in more recent times we can take or leave the tradition of Turkey, not least that in the sunnier climbs of our South African home, the heat of the summer doesn't necessarily mix with the daytime feast that festoons the masses in the northern hemisphere, one thing we have grown to adore & pursue with a passion, is a little dancefloor debauchery. So, while last year it was Lovechild at Red & Blue in Antwerp, the previous handful had always been about the mother of all clubs, without whom no Christmas is quite the same, a club that always reigned supreme on Sunday's although for on this occasion would step out in the night rather than the day.
Trade is a name that had always been synonymous with another T, namely Turnmills and while many a Sunday morning during the 90's saw us cutting a stride on this clubbing equivalent of churches, no less than eight occasions seeing us working off our Christmas lunch on the dancefloor of this infamous clubbing mecca, the debauchery & decadent feel that we always used to succumb to on a Sunday heightened even more in the knowledge that the vast majority of London, on this one night of the year, would be rather sleeping off theirs! So there was always something extra special about the Trade Christmas nights and, even when Turnmills was no more, there was always The Egg to fall back on, while the post Farringdon days also had another home for this mothership of Christmas day clubbing, namely Fire in Vauxhall, this venue choice not only proving a popular one, but opened up the opportunity for Trade to join forces with another amazing afterhours clubbing brand, in the case of Christmas, being none other than Orange, the outing that started Fire way back when & is the name behind the mighty organisation that now runs this Vauxhall venue.
So, with Orange & Trade once again joining forces and asking us to "…enter the realm of The Snow Queen…" and with a line up that included Steve Thomas, Nick Tcherniak, Pagano, Paul Heron & Fat Tony, how could we resist, even the lack of public transport & triple taxi fares nowhere near enough to retain us from making the 20 minute jaunt from Clapham to Vauxhall and a meet with our Christmas night maker. And arriving at Fire's doors at not long before midnight, it was clear that many had the same thing in mind, the queue already considerable, yet managed with the usual dexterity we have come to expect from our very own face of Trade (and many more clubs for that matter), Tom Fuller, the mandatory pause and catch-up stalling us in time to be greeted by Aaron Elder and our promoter of the year, Steven Sharp, the man behind Orange & the driving force behind this "Snow Queen" affair. But with the club beckoning as well as an expectant Chrissy Darling waiting for her Christmas kiss, we negotiated a rather overzealous security guard who went as far as feeling our crotch (how dare he!), is was Miss Darling that was doing the now acceptable feeling and having spent the previous Christmas day in her company, clubbing in Antwerp, it felt extremely appropriate that she was here too. But while all these entrance greetings love-in's were welcome enough, well apart from that naughty crotch feel of course, it was Orange/Trade we were here for, the pounding music of the main room grabbing our immediate attention as we disrobed at the coatcheck & prepared ourselves for the decadent chrimbo cavorting ahead.
And it got right off to a brilliant start, Orange RAW man Hifi Sean in charge of the tunes, entertaining an already considerable crowd to a ton of tech & deep house beats, the lighting & effects already in full flow as we found out to our sudden surprise as the snaky Smalls hit the go button on the special snow cannon installed for this  exceptional event, a shower of the white stuff flying over our heads in our selected spot, this time to the right of the D.J. booth (shock horror) & covering our hair & shoulders making us look like a south pole penguin. But with "Mr DiscoBalls" Sean sorting some sensational sounds, w soon shook off our snow covering, our dextrous "Doing The Disco Matt" moves shifting the last remnants of snow, while there were plenty others getting into the Orange/Trade groove too, one guy next to us even putting our extravert dancing to shame. Mind you, while this RAW element was doing it for us, it was the Trade treats we were very much looking forward, a peek into the mirrorarch, the space set aside for our mothership of clubbing captivation, spotting the screens being pulled back & the room swinging into action. So, it wasn't long before we found ourselves up in our favoured spot (yes you guessed it, just left of the D.J. booth, the one & only Steve (Janet to his friends) Thomas masterminding the music, immediate Turnmills memories flooding back in our minds, as he set about scoring a succession of bulls-eye's with his brilliant beats.
Now we were well into this classic Chrimbo combo meet, the influence of Steven Sharp, not just a prolific promoter, but one half of The Sharp Boys who had been Trade residents themselves, clearly working like a dream, that other half in the form of George due on in the Orange room, although not before international playboy D.J. Paul Heron had his turn, our momentary pause from the thrills of Mr Thomas in the Trade room seeing us stall our return a little longer than we had planned. And for good reason as not only did someone wearing a straw in their ear as a Madonna like microphone that immediately reminded us of our beautiful Brazilian babe Bel, but another female close to our hears made her actual presence felt, Andrea bounding up to give us the customary welcome that never fails to reduce us to fits of laughter, "…you can f*** right off…", while a flood of other familiar faces came walking by, Nick Tcherniak, Tom Marchant & Ariel Mayer among them, while another Nick, Mr Evans to be precise, was on close call having kindly transported his close pal Paul to Fire in time for his slot at this "Snow Queen" happening. Indeed Mr Heron was heaping hoards of heavenly house upon us, tracks such as "Souk" making us shout out in our minds, "where are you Steve & Celso", while the delightful dancers now on stage were discerning distractions enough to keep us concentrated on the Orange/Trade task in hand.
But Trade was to show the most hypnotic hand of the night, the club brands resident Nick Tcherniak the D.J. disciple to do it, a simply stunning set from start to finish enthralling the now packed to the rafters mirrorarch space, a hoard of Trade babies in attendance to witness this master mixer at his wonderful work. So, it was no surprise that we totally succumbed to this superb showing, spinning on our spot like a good un, even Trade's Mark Mace mystified by a monstrous moves, while the arrival of Pagano for his turn at playing on our musical heart strings, did slightly stop us in our tracks, although such was the exhilarating energy being poured on us by the terrific Mr Tcherniak, we were soon back in the zone soaking up what was to be our performance of the party. Yet with so much more to enjoy and, as a result our nibble size tweeting pretty much grinding to a halt, it was Pagano who first thrilled us with a mound of magnificent music in the Trade space, including a new production of his that had a distinct nod towards a Bond theme of the OHMSS variety, while George Sharp kept drawing us into the Orange room, Tom Marchant's new track also enthralling our ears. But the morning's madcap melay for us was crowned by a prolific performance from Fat Tony, this Trade lite lounge legend very much sealing our satisfaction deal on this "Snow Queen" splendour, Tonnic's vocals and Tony's selection's sending us skyward with every beat, our anthem of old, "Release Me", even halting our exit, rather ensuring we reassumed our spinning spot in the Orange/Trade main room which marked our final focus on this fantastic foray.
So what did we think of the latest chapter in our catalogue of chrimbo cavorting?, and who rocked our world in the eight or so hours we sank into this "Snow Queen" quest? Well, first & foremost, the combining of forces between Orange & Trade worked like a dream, this the third time the duo have collaborated over Christmas and we loved the way the two differing styles of beats & bodies merged as one and whilst it may have not quite had the overtly decadent feel of the Turnmills Xmas nights, the sensation that we were pushing the boundaries of normality were certainly evident. As for those that rocked our eight hour world, well, pretty much every D.J. did their bit in tantalising our musical taste-buds, from the deep tech house of Hifi Sean through the more uplifting citric beats of Paul Heron & George Sharp in the main room, to the Trade tipped tunes from Steve Thomas & Pagano in the mirrorarch, our trips back & forth between the two spaces were evident that each & every one of them were hitting the mark. However, we have to single out Nick Tcherniak for his simply stunning set in the Trade room, we lapping up every tasty morsel of his magnificent music, while our hats very much also go off to Fat Tony for his splendid set in the Orange space, it being extremely rare for a D.J. to actually pull us back from the brink of an exit and he did it in spectacular style. So hearty congratulations to all involved from start to finish, to everyone that said hi but especially to Steven Sharp, our promoter of 2011, for masterminding this classic chrimbo combo, you did both Orange & Trade proud, well done. (DISCO MATT)