With most of the big brands missing, it seems that small is sweet this weekend, we speeding through a string of soirees both home & away that deserve our Short Shouts mini mentions, while we deliver some disco dance dates for your diaries, as well as a cataclysmic change to the capitals clubbing circuit announcement teaser
Despite a boost in the early part of this month with a brace of new brands, it seems the bigger players that used to be around but are no more, having left a gaping hole in the weekly clubbing circuit schedule, this last weekend in February, which should be a brimming with bash one, actually evidence of the lack big player choice. So, it seems it's down to the "Small Is Sweet" soirees to shine in the spotlight, a string getting our Short Shouts mini mentions, while that very gap in the schedule also gets our teaser announcement attention.
So, let's head into Soho first and to the Edge, which is always a good bet on Saturday's, not least that our soon to be released from his Premier Protégé Player title, Zach Burns, sorts the superb sounds, the night kicking off from 10 p.m. with uplifting & chart tunes house, then heading into more dynamic disco & energetic house hits through till 3 a.m., while with three others floors to spread into, The Edge gets our vote every time, more info up at http://edgesoho.co.uk &/or https://facebook.com/groups/edgebarsoho/.
Just a hop, skip & jump away the compact yet charming Circa, a heavenly hangout that attracted one of the most stylish crowds in town, not least that it sports the pre-party for Room Service on Thursday's, while Munroe Bergdorf's "Discipline" night on Friday's is a popular party. However, its Saturday's that gets our attention here, as our resident Adam Turner's sets are simply not to be missed, part of the reason why he will be ascending to our Premier Protégé Player position pretty soon, more details on Circa & its happenings out at http://circasoho.com &/or https://facebook.com/pages/Circa/183683868348892.
So one more Soho Short Shout, this going to Manbar, this new(ish) bar situated on the site of the infamous CXR79, while having gone a lot more upmarket with its offer, not least that its attracting some of the top D.J.'s on the London scene, including, Hifi Sean, Severiono, Pier Morrocco, Paul Heron, Brent Nicholls, & Phil Marriott among others, while with event brands "Beartrap", "Hombre" & "Rednecks", ex Rupert St manager Cathy Taylor & her team are making their mark, this definitely the up & coming place to be & be seen on the Soho scene, more info up at http://manbarsoho.com &/or https://facebook.com/manbarsoho.
Skirting Vauxhall for now, we head out east and firstly to The Joiners Arms, a venue very much in the ascendency, a string of nights including "Yes" on Friday's & "SPQR" on Sunday's, while "Pantastic" on Saturday's draws in some big stars of the London & international scene, Pagano having played just last weekend, while Paul Heron is also a roving regular, this weekend seeing Julian De Apostate holding the reigns, while with much more going on, take a trip to Shoreditch to see, but have a peek at their page first, by clicking on https://facebook.com/joiners.arms.9.
Just round the corner on Kingsland Road, is a new night "Handsome" at Visions Video Bar, one definitely for officinal's of deep soulful NYC style house & retro disco, a wonderful whirlwind trip down sound memory lane back to the 80's, through the 90's and then right up to date from two true D.J. & scene icons who happen to be best pals too, Guy Williams & Justin Ballard, this Saturday (23rd Feb) the day & 10 p.m. till 5 a.m. the time, entry a mere £5 before midnight, more detail up at http://visionsvideobar.com/.
Swinging further around the Shoreditch Dalston border, we come to The Dalston Superstore (DSS), very much a hip & happening hangout for the trendy east end set, a score of parties have played out there including Paradise 45, & Tramp, while the big news is that Jim Warboy's SOS makes the switch from East Bloc to DSS from the beginning of next month. As for this weekend, Friday sees the return of "Banjee Boy Realness" , while the ever popular "Hot Boy Dancing Spot" shines on Saturday & "Tutti Frutti" is your Sunday serving, more detail on these & other offerings out at https://facebook.com/groups/dalstonsuperstore/.
So that's east but before we head south to Vauxhall lets hop over onto the continent, head to Belgium, Antwerp in fact, as this Saturday (24th Feb), it's quite a special Red & Blue, as our brilliant beatmaster, Elof de Neve, celebrates five years drawing capacity crowds to this amazing jewel in the Belgian clubbing crown, his popularity as strong today as it was when he started out, evidence of this that when Elof is missing, the place just isn't the same, while it is a club you simply have to visit before your dancing days are over, more detail out at http://redandblue.eu &/or https://facebook.com/redandblue.eu.
Now to Vauxhall and with us struggling to find the positives with the schedule of a certain group that has dominated the scene for so long, we rather head to The Eagle first, home to the legendary "Horse Meat Disco" & manly meat "Tonker", while this Saturday (23rd Feb) sees special guest D.J. Jack Chang make a welcome return for their night "Club R18", very much one for the men rather than the boys, but well worth a trip, while for details of the whole Eagle eventing, check out http://eaglelondon.com &/or https://facebook.com/Eagle.London.
Swinging just up Kennington Lane, we find venerable institution venue The Royal Vauxhall Tavern (RVT), which always packs them in, this weekend sure to be no different as "Push The Button" does just that tomorrow night (Fri 22nd Feb), while on Saturday it's the delightful "Duckie", Sunday simply not being Sunday without a significant slice of "S.L.A.G.S./Chill-out", more detail on this and the whole seven days shenanigans out at http://thervt.org.uk &/or https://facebook.com/groups/thervt/.
To a former favourite now that may just be swinging back into our favour, Barcode Vauxhall having gone through the mill since the days of "Industri" when not a week would go by without us being there, although a dim & dark period that has seen, particularly on Friday's, it head in a direction not to our liking, this Saturday (23rd Feb) has actually caught our eye, "Club Tin Tin" sporting terrific Latino talents Borja Pena & Eduardo Herrera in the front room, while Micky Galliano & Kris Di Angelis head up the back club space. So, while Friday's still don't sit with us, we reckon BCV is worth a peek, as is their website at http://bar-code.co.uk/.
So, as we get ever closer to that cataclysmic clubbing circuit wind of change announcement teaser, we give that is actually a worthy mention for Sunday daytime disco soiree Later, one now under the green promotional hands of D.J./producer Marco Gee who is clearly keen to follow in some of his peer's footsteps, while the newsworthy mention is the return this Sunday (24th Feb) or original Later resident Terry Bryan, who, along with other changes Marco has made, is certainly shifting the music policy significantly, while with just two D.J.'s on duty (one of which is Mr Gee), the signs are that Later, like many of its sister brands, continues to struggle, although Terry's return is some very much to shout about, more event detail out at https://facebook.com/events/523502471026098/.
Right that's our Short Shouts done, so what of this clubbing change announcement?. Well, as we said at the top of this newsletter, it's just a teaser for now, although with a venue right in the thick of the Vauxhall circuit driving the changes, its aims & ambitions to restore the London scene to the dynamically diverse yet intrinsically inclusive one that was the solid foundation for its reputation as being one of the best in the world, there are definitely exciting times ahead for capital wide club promoters, owners, venues, D.J.'s and, of course, YOU the clubber. But with competition crushing very much a ghost of clubbing past, the present & the future is looking very bright, the colour certainly not Orange, further detail to come in our next Seventh Day Sermon, "Winds Of Clubbing Change" and a subsequent special feature focus on that Vauxhall venue.
Well, with "Small Is Sweet" very much the way to go this weekend, we hope we have given you (along with our Best Bites) plenty to choose from, while for us, it's a relatively quiet one, a birthday bash up in Ku Bar followed by a late night meeting of minds to talk turkey on these wind changes, but whatever you get up to and wherever it finds you, have an amazing one and remember, to "Be There!" you need to "Go There!". (DISCO MATT)
With much happening on the scene this last weekend, the timing of the return of our "That Was The Weekend That Was" review & report couldn't have been better, we looking at the good, the bad & the ugly new ventures to hit the capitals clubbing circuit, while reporting on other highlight happenings and forthcoming frolics
What a funny old year 2012 was for us, not least the spluttering start on a special weekly feature originally called "That Was the Week That Was", the intention to report back on events of the day and look forward to ones coming up. But as we struggled to even keep our review head above water, we decided to peg this new features back to just the weekend gone rather than the whole week, although even this proved a tough old task, as did much of our writing if we are honest. However, with the distractions that thwarted our publication progress at least parked and with 2013 very much our year of positivity, we are back with the new look  "That Was The Weekend That Was" a punchy post that will pick on highlight happenings, good bad or otherwise from past weekend just while also looking forward to the next.
Right,  let's get on and did right into the detail of what very much proved to be a weekend of new club launches, great news on the surface, but scratching beneath it proving that there was elements of god, bad and (in our view) downright ugly. So to the good first and Saturday (16th Feb) and This Is Prohibition, a new clubbing concept that combined brands Lovechild, Bear Necessity, Queer Nation & Butch, a collaboration of like minded promotional minds similar to the halcyon days of As One, & Famous Five, bringing together a wealth of D.J. talent from both London & internationally and stamping its mark on the scene from The Sidings in Southwark, a venue formerly known as The Arches but now under new management & ownership. And, while we were laid up with a nasty virus, the feedback we got on this "Love Resurrection" first party & launch was extremely positive, the numbers buoyant, well over 100o through the door, while the brands worked together brilliantly, Lovechild the main focus & drive, not least with a prolific performance from P.A. Abigail Bailey, while with a string of superb sets from Oliver M, Tony English & Alan K, as well as pulsating performances in the other rooms, promoters Alex Erfan, Patrick Lilley & Manu Cartagenero were pleased as punch with the result. And while there is still work to do both on the venue & the format, This Is Prohibition will be back, no specific date yet set, but the likelihood is a May or June return, we bringing you news as soon as we get it.
Now to the bad and the ugly and if you saw our preview "Dad's Army Antics", you will quickly guess that we are talking about Manic Panic! And District XXX, the latest Friday night frolic twosome to come out of the Orange Nation creative stable. But creative they are not, particularly the latter, a whole host of people both within & outside of these two clubs, feeding back and concurring with our views on these fault filled ventures. You only have to read some of the event detail, a line which never fails to leave us aghast being "…a team of the craziest, limit pushing, disco pumped club kids will be rolling around the club each Friday night to ensure no one leaves without returning hot sweat flashbacks of their time at MANIC. These will be named The Panics…", it speaking volumes for a club concept which, in the eyes of many is just a complete laughing stock. Yet, with international heavyweight Pagano headlining the vent each week, there is a glimmer of hope within the Manic Panic part of proceedings, while we cannot help but look upon it as a bad bash that puts all the good work of Onyx to shame. And it seems that clubbers agreed, as reports came in that numbers for Friday's (15th Feb) launch, were not as expected, a figure of 600 being bandied around, this across three rooms, that second space sporting our ugly element as, again in our view, District XXX is a rip-off of the truly terrific PLAY>TIME, which fell afoul of the sudden closure of Lo-Profile in January. However, with hardly a care or a blink of the eye, a number of team members & D.J.'s previously part of the PLAY>TIME package have simply jumped ships and are now imitating this brilliant brand, from what we can see, trying to build a club within a club which is flawed for all sorts of reasons. So, with these reported numbers not good, the Manic Panic concept bad & the District XXX imitating downright ugly, time will tell whether this already maligned meet while last.
To other happenings over the weekend and to Friday again first, out east proving the place to be, as Larry Tee's Super Electro Party machine not only celebrated London fashion week, but welcoming special guest D.J./Producer, D Ramirez to the decks, they coming back for more on Sunday (17th Feb) with their "Fashion Disaster" party, Jodie Harsh the guest this time. And sticking with East Bloc, the superb SOS was back on Saturday, Jim Warboy and his terrific team proving, yet again, how popular this party is, while with new Thursday edition Butch on the weekly schedule and next Saturday seeing the return of Gutterslut, Wayne Shires' Shoreditch spot is certainly cooking on gas at the moment. As for Soho, while it is still clearly missing Profile & Lo-Profile, The Edge, Circa, Ku-Bar and new(ish) macho hangout, Manbar are taking the strain and all reported good numbers & atmospheres across the weekend, while Suzie Kruger's Hard On!, currently based out of Union in Vauxhall, recorded one of their biggest turnouts in well over twelve months on Saturday, giving rise to the fact that the diversity within the scene that has been sadly lacking of late, is beginning to turn around for the good, rather than the bad that a certain group have been driving & diving the capitals clubbing circuit into. That said, Beyond, thank heavens, returned to its age-old format of a Sunday morning start, although while labelled as a "Temptation" event, it didn't quite tempt enough to make it a roadblock event, despite the flock of frolics feeding it, but, disrobing developments aside, there is no doubt it remains a clubbing & clubber favourite.
Well, that was the weekend just gone, but what about the one coming up? Well, we have already mentioned Gutterslut, which is back to East Bloc with a bang this Saturday (23rd Feb), special guest D.J.'s Femi B & Bryony Masters heading up the rave room, while Princess Julia & Thirsty Kirsty take charge of the tunes in the DiscoSlut space, while alternative antics out east included "Pantastic" at The Joiners Arms and "Handsome" at The Visions Video Bar, both also on Saturday, while another shindig of the same day worth a shout is "Club R18" at the Eagle in Vauxhall, special guest Jack Chang on deck duty. AS for other choices, Soho's The Edge with Zach Burns and Circa with Adam Turner are always good bets, while if you want bad & ugly, then its Manic Panic & District XXX again this Friday (22nd Feb). And talking of bad, at least creative bad, Beyond goes "Midnight" on us again this week, that's now a total of five out of the last eight, vindicating our view that the promoter is attempting or at least sending a message that this once brilliant brand is now no longer just an afterhours amazement, but is trying to be a club for all Saturday & Sunday seasons, something it really doesn't need to or should be. On the Orange Nation positive, Later welcomes back original Terry Bryan, a set you should definitely not miss, while before all that, something you also shouldn't miss is this Thursday's (21st Feb) Room Service, Jodie Harsh & co welcoming both Hifi Sean & Pagano to the decks, details of all of these upcoming events (excepting Manic Panic & District XXX) available a banner click away right here at http://discomatt.com/web, while you can also head to the online versions of both Boyz & Q.X. at http://boyz.co.uk & http://qxmagazine.com respectively.
So, that's our "That Was The Weekend That Was", good, bad and ugly as it proved for us, while we hope, wherever you had been & seen, it was a good one for you and with a selection of superb soiree's coming up, that this next weekend is packed with positively pumping parties And, while clubbing is not specifically on our weekend agenda, with a birthday bash & them a meeting of minds, we will have much to share about a more diverse yet inclusive scene that London always used to be famed for, so here's to a wonderful weekend that will be . (DISCO MATT)
New for 2013 is this Music/Picks post, propelling our Podcast & Track Of The Week choices, Adam Turner coming up trumps with his "Not Another Fu@king House Session" composition, while our Italian Stallion Pagano goes all "That Disco Fever" on us to scoop our top of the tree track choice for the week, download/stream options image click(s) below, while we deliver our delectation on the duo beneath.
Having only just dipped our toe into the vast lake that could have & should have been the posting propelling of both our podcast & track of the week picks, just a small handful of special music features published on our website, the main focus has been through our Facebook pages, although with 2012 being a challenging year, even these have been affected somewhat. So, with a steadfast determination to make amends in 2013, we are planning a short & sweet weekly special music feature to include both picks, a paragraph (or maybe two) devoted to both, so one for our "Podcast Of The Week" & one for our "Track of The Week", the plan to publish in line with our weekly music newsletter each Sunday, while to mark the beginning of this new weekly feature, we have purposefully split it away from Sunday, starting our working week as we mean to go on, with marvellous music from two terrific talents.
So let's crack on and first to our "Podcast Of The Week", this our second choice of 2013 and one we have been anticipating for a while, Adam Turner having well & truly rocked our world with his "House Of Summer 2012" production, one that made it into our top five chart of the year, no mean feat when pitched against the captivating, colossal & compelling Steve Pitron productions. And 2013 looks like being a second year that Adam will be challenging chart topping position, his "Not Another Fu@king House Session" and interesting title, given that it is his first since that summer release, but one that has been well worth waiting for, he very much kicking off where he left off, the first track a vivacious Shawnie Taylor vocal track that hits the mark magnificently, Adam then taking us on a jubilant journey, a marvellous mixture of progressive & uplifting  tune choices sending us skyward just as he did in the summer. But this new session is very reflective of how Adam's burgeoning & terrific talent has matured & grown over the last few months, the progressive influences in his music coming more to the fore on this compilation, we predict that this production should open new avenues & doors for this impressive individual, Adam already boasting regular residencies at Circa, Room Service, & A:M, with more to come this year we sure to make many more trips to see Adam in action, a trip to  http://adamturnermusic.podomatic.com/ will see your safe passage to this latest production, while watch this space for a D.J. focus on Mr Turner, coming up this Saturday.   
To our "Track of The Week" now and one that we have been itching to share for a few weeks now, although with the festive season seeing us wrapped up in our year-end music features, we had to put Pagano's "That Disco Fever" on the back burner, although having soaked up his splendid set at Beyond on NYD, it was just a matter of time before this terrific tune made our track top of the tree slot. And that time is now, "That Disco Fever" coming in two mix versions, we leaning a little more to the house version, although were thrilled when Francesco played the tribal mix for us at Beyond and, if we are honest, one that grows on us with every listen. Indeed, our Italina stallion has been pretty busy in the recording studio, a whole stable of songs being produced in recent months, meaning that while he didn't make it into our coveted top five producer chart of 2012, this year should see a safe passage for him for sure. And it seems that on top of track productions, Pagano remains busy promoting his own club Deviate, while also featuring in some of the biggest events across the globe, he having hot footed it to beyond on NYD straight from WE's New year festival in Madrid, while the list of others is endless, his dynamic draw still very much in demand.  As for "That Disco Fever", Pagano has captured the essence of uplifting & energetic house music brilliantly, and without vocals we may add, both versions released on Koolwaters production and for download on Beatport at http://www.beatport.com/release/that-disco-fever/1003139, we having already added our preferred mix to our collection, although both come with the DM recommendation, while to listen right now, just click on the YouTube link below.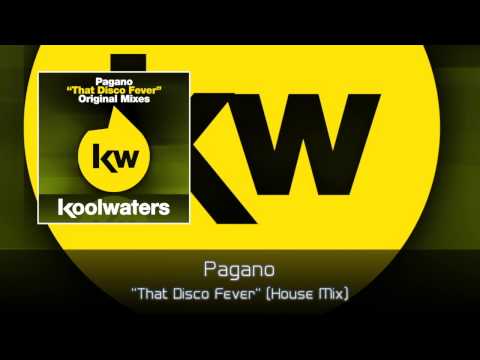 So there we have it, our first weekly podcast & track pick post of 2013, the download options we have shared here available via the banners on our website, both Adam's prolific podcast & Pagano's tremendous track proving that "Music Is The Answer". (DISCO MATT)
With Soho sustaining a significant shock this week, the sudden closure of Profile & Lo-Profile leaving any simply stunned, the effects have been far reaching, even hitting our recommendations schedule. So, as we pick up the pieces of our "Best Bites" format, we forge ahead with our Short Shouts of where to be & be seen on the scene in Soho, Vauxhall & Shoreditch this weekend.
 
Well, what a shocking surprise of a week it has been, starting with the stunning & out of the blue announcement of the immediate closure of Profile & Lo-Profile, the blame laid with tenancy agreement issues, while we all know it was down to that word beginning with M and what we all seem to need to survive. So, having played a prominent part in our weekly Best Bites newsletters, where we chose our top of the tree picks, one from Soho, Vauxhall & Shoreditch, these Wardour St wonders, apart from leaving a gaping hole on the scene, has resorted us to a Best Bites re-think. But while we re-configure that part of our weekend newsletters, our Short Shouts continue unabated and with plenty going, despite the sad Soho news, there is much to cheer the cockles of clubbers across the expected chilly weekend weather.
So let's crack on and yes to Soho first, The Shadow Lounge very much in pole position once more, although sticking to its Friday "Therapy" formula but with a range of new roving residents, Adam Turner making a superb sound splash from midnight, while Saturday's have become known for nothing else but "Inferno" and Andrew Elmore, details of these & other nights such as "Balearic", out at http://theshadowlounge.co.uk 
Onwards to Circa and that marvellous music man Adam Turner pitches up again, tonight (Thurs 10th Jan) seeing him warm you up for Room Service alongside Munroe Bergdorf, who returns on Friday night with her own style soiree, "Discipline", very much keeping you in line, while its Adam again on Saturday (we can't get enough of him), a little birdie telling us the 4 a.m. licence is still in place, more info up at http://circasoho.com & via Facebook at http://facebook.com/pages/Circa/183683868348892
Moving just round the square, that Soho Sq, and The Edge certainly packs a powerful punch  on both Friday & Saturday, tomorrow night (11th Jan) welcoming Brazilian boy beatmaster Doug Silva to the decks, while our premier protégé player has a heavenly handle on Saturday's with his "I Love Saturday House Sessions", mixing the best current chart house remixes with uplifted funky & vocal house jams, hostess Felicia Van Cartier & her gorge go-go's added into the  mix, more details up at http://edgesoho.co.uk/ & on Facebook at http://facebook.com/groups/edgebarsoho/.
To Ku Bar and tomorrow sees DMS & Alvaro spin the sounds at "Klub", the Friday frolic that combines popular picks, floor fillers & vocal house, while their new night on Saturday (12th Jan), "La Mix", an Ibiza themed party takes over both the bar & the club, D.J.'s Doug Silva & Athanas Sak spinning the sounds, the bar & the club showing off some of the best looking serving studs in town who go bare topped each night, including Sunday which sees Lady Lloyd go all pop (that's the music style), further info out at http://ku-bar.co.uk &  http://facebook.com/kubarlondon.
To Rupert Street now and while this long running & popular watering hole has gone through the mill recently, a tumbling in both popularity and business seeing the new manager, Karl Nixon, scratch his head a little, Orange Nation have come to its rescue with a planned programme of pre-parties, Saturday (12th Jan) seeing Beyond take centre stage, Jamie Head on deck duty, so one not to be missed, http://facebook.com/events/393534407404054/ telling you more.
And finally, we couldn't let the moment pass without a mention for the Profile & Lo-Profile farewell drinks event, which takes place at the Yard from 7 p.m. this Saturday (12th Jan), the upstairs space set aside for this glorious send off gathering and is expected to be a packed out affair, especially as many will have been caught out by the sudden closure. So, if you want to say your au-revoir's but surely not goodbyes to the team, then this is the place to do it, more info up at http://facebook.com/events/244194319045789/246340292164525/.
To Vauxhall now and Orange Nation are in the driving seat, their "Free January Clubbing" encompassing parties from Gravity to Orange & everything in between, while, if we are brutally honest (and a tad controversial), we cannot quite believe that Beyond goes all "Midnight" on us again this weekend, the club having used this format for three of the last four weeks & looks like doing so for the rest of the month. But apparently it was packed with punters last Saturday night into Sunday morning & will surely be again, details of D.J.'s on duty, etc, etc, up at http://www.facebook.com/events/116714235167756/
But the big news on the Orange Nation front is that Fat Tony has taken over promoting Orange, adding this amazing afterhours institution of a Monday morning meet to Gravity & Deelooded, both shinning  under his steership, Orange in need of a fresh citric squeeze, Tony the man to do it, not least as he was at the centre of the clubs launch some fourteen years ago, so is sure to bring the good times & the fun back, while also introducing new guest D.J.'s to the main room, this one to watch, Sunday's event info up at http://otangenation.co.uk & via the events page at http://facebook.com/events/516510358381533/
Just before we leave Orange Nation, it's worth re-mentioning that "Free January Clubbing" offer which covers clubs Gravity, A:M, Beyond, Later & Orange, we having attempted to confound the theory that nothing in life is for free in our special focus feature "Some Things In Life Are For Free", we having dug deep into the promotional PR, digesting the detail & producing our own view on what is, on face value, a fabulous free filler for your jaded post festive January, so well worth a look at http://discomatt.com/web/?p=6614 as well as checking out http://oramgenation.co.uk/membership
To the Eagle now who's winning weekend is three faceted, "Tonker" doing its beefy & brawny bloke thing on Friday (11th Jan), promoter Tim Jones joined on the decks by another Jones, Ross making music for the men, while on the following night sees "Eagle Saturday's" take centre stage, a genre blend of 70's/80's/90's hits combined with more modern funky, electro & tech tainted house, Prince Nelly providing the former, while Severino sorts the latter. And with the mere words "Horse Meat Disco" speaking enough Sunday volumes, head to  http://eaglelondon.com & http://www.facebook.com/Eagle.London for more.
And we couldn't let Vauxhall pass go without a mention for venerable institution, The Royal Vauxhall Tavern, which hit the headlines recently when welcoming back Paul O'Grady to what was his hallowed turf as Lilly Savage, while its fringe events continue to reign supreme in the week & this Friday as it goes, as "Wotever World" is what it's about, Saturday, Amy Lame & The Readers Wives meaning only one thing, "Duckie", while Sunday is synonymous with "S.L.A.G.S./Chill-out", more info up at http://thervt.org.uk or via the venue's Facebook group, http://facebook.com/groups/thervt/.
To Shoreditch now and to East Bloc which has two terrific turns this weekend, the first mention having to go to DISH, which celebrates its first birthday on Saturday (12th Jan) and has been subject to our own Weekend Focus feature, "Tasty Turn Turns One", which tells all about the club & about Saturday's shindig at http://discomatt.com/web/?p=6624, while we are sure it will scoop our Saturday "Pick Of The Day" too, so very much the place to be & be seen, more info out at http://facebook.com/DISHLONDON. 
As for that second soiree, well its Friday and "Super Electro Party Machine", Larry Tee's off the wall wonder that sees a superb selection of stars spin the sounds, this week seeing Mr Tee welcome Guy Williams & his Paradise 45 crew, the "Electro" being substituted for "Paradise" on the event info, while the hot off the press news is that Princess Julia will be making her majestic musical mark too, she another product from the Wayne Shires Crash camp that have moved out east, details up at http://facebook.com/events/520317934655157/.
Up the road we now go to The Dalston Superstore in fact, which has a full weekend of wonders, we running through them in reverse, Sunday being "Tutti Frutti" day, while on Saturday its gender bender time with the return of Shoreditch son Kris Di Angelis's club, "Tramp", this time going hot, Munroe Bergdorf joined by Jonny Woo upstairs, while Kris serves up a four hour set downstairs (check http://facebook.com/events/427982320607845/ for more info). And with Friday asking to just "Say Yes", The DSS has all this & much more to offer, info out at http://facebook.com/groups/dalstonsuperstore/.
For our final Short Shout, we head back into Shoreditch proper and to the Joiners Arms which has certainly seen a resurgence in popularity recently, due in no part to the fact that they sport some of the bigger D.J. names from the capitals clubbing circuit, This Saturday (12th Jan) seeing newish night "Pantastic" welcome Ariel to the decks, while it has been Sunday soiree "SPQR" (standing for Sexy Parties Queer Revels) that has really put The Joiners back on the circuit map, we having to head down soon, while you can head to http://joinersshoreditch.com for more detail on these, Friday's "Yes" and the other four days delights too.
Well that's it for our singular recommends newsletter, we hoping to be back with our revised Best Bites part next week, on top of more Short Shout includees such as Clapham's Bridge Bar & Soho's Room Service, although with over twenty events & parties covered here there is much to mull over & lay your hat on this weekend. As for us, it's a DISH weekend after a quick Saturday Soho sortie to Rupert St & the Edge, so with plenty of places to be & be seen on the scene, if you see us out come say hi, naturally in doing so, making sure you "Go There! Be There!" (DISCO MATT)
Back in the best biting newsletter driving seat, our short shouts sister follows suit, a host of happenings across Soho, Vauxhall & elsewhere that are worth more than a look in this weekend,  getting a mini mention, all this with a focus on the fundraising events marking  World AIDS day this Saturday.
 
Well we are back and having broadcasted our best bites of where to be & be seen on the scene, the added addition of a handful of hot shots complimenting our Weekend Focus features, it's now time to turn to the host of other happenings that warrant a mini mention, or as we prefer to say, a short shout. But with a cause & concern close to our heart falling right in the middle of the weekend, we will be highlighting those clubs, bars & events that are fundraising for World AIDS Day (WAD), while watch this space for our special feature "Acquired African Affectant", looking at the virus, its effects, the treatments & the charities that have touched & are touching so many lives around the world, but particularly across our home continent & country, Africa & South Africa.
All that said, lets crack on with our Short Shouts, heading to Soho first at The Shadow Lounge who stay true to form with their nights "Therapy" on Fri (30th Nov) & "Inferno" on Saturday, D.J.'s on duty including Tristan Temple, Peter Perovic & Andrew Elmore, while this classy club now opens until 6 a.m. on both nights (wow!). Plus, with the team showing their support for The Elton John AIDS Foundation, they are certainly doing their WAD bit, more info on goings on down Brewer St way out at http://theshadowlounge.com.
Round the corner and Rupert Street are ringing the changes with a re-formed affiliation with Orange Nation (Formerly The Orange Group) who will be support this brilliant bar in its revitalisation with a series of special pre-parties across December & beyond (no pun intended), the first being tomorrow night (Sat 1st Dec) when it will all about WE, this the prelude to the massive "Formula 2" event, The Oli revving up the rhythms, while from next Friday, A:M will be holding pre-parties, more info on tomorrow's event out at http://facebook.com/events/492976230747619/
Ku-bar is our next Soho stop and having kicked off their WAD weekend last night with the now infamous "Staff Auction" (they are yum!) in aid of The Food Chain, tonight sees Ku-Klub take to spotlight with D.J.'s DMS, Doug Silva & Alvaro on rotation, while Saturday sees Doug returns with his brilliant Brazilian beats, he accompanied by the tasty topless bar boys boasting bags of brawn. While those Food Chain buckets will be out craving for your donations, so did deep, more detail on both bars & the club out at http://ku-bar.co.uk.
Circa is our next Short Shout and a compact yet classy place to be & be seen on the scene, especially on Saturday when terrific talent Adam Turner spins the sounds, his uplifting, euphoric & Steve Pitron-esqe style sure to please, while tonight (Fri 30th Nov), it's all about "Discipline", the Munroe Bergdorf way, cool pop & R&B the rapturous rhythms that will beat you into submission, while on Sunday its "Studio Dusty" with the incomparable The Very Miss Dusty O delving into her box of magical pop music beat, also not forgetting that Thursday is a Room Service pre-party down on Frith St, a click on  http://circa-soho.com telling you more, while extended opening hours till 4 am run throughout December.
Our final Soho Short Shout goes to The Edge who have not one, two or three, but four floors of space for you to relax, dance, drink & be merry, a roving D.J. team on Friday's complimented by live vocals from the one the only Tonnic, while on Saturday our "premier protégé player" Zach Burns takes to the decks, sliding into Sunday with a mixture of music that touts his towering talents and, had it not been for WE, we would have been by his side as this is a Saturday showing that ranks as the best in Soho in our books, while more on The Edge can be found at http://theedgesoho.co.uk
Right, down to Vauxhall we go and having already given Beyond a big mention in our feature focus, it does however warrant another, as it is THE event of the weekend south of the river for a number of reasons, that "all roads lead to" reputation sure to play out prolifically on Sunday (2nd Dec), while with our WAD hat on, we are pleased as punch that our favourite club & brand are raising funds for our preferred charity, The Terrence Higgins Trust (THT) http://tht.org.uk/) the emphasis very much on fundraising, although with a wonderful WE influence & a special guest D.J., go check out our feature "Brett's Magnificent Bag Of Masterbeats" at http://discomatt.com/web/?p=6136.
But The Orange Nation picture is prominent with plenty more this weekend, A:M "Ultra" filling out Friday, although is on the move this weekend, a short stay at Covert on the cards, while Later is going stratospheric on Sunday's, this week entertaining Italian impresser Marco Gee, playing alongside Jamie Head & Paul Heron, no Monday morning quite the same without Orange which welcomes Elliot J Brown back this week. Plus, with a quick mention for Gravity which turns 8 on Thurs (6th Dec), a click on http://orangenation.co.uk will spill the beans on the ON family of brilliant brands & magnificent meets.
Turning to the Royal Vauxhall Tavern (The RVT) and the focus in WAD terms is Sunday when the incredible institution that is S.L.A.G.S/Chill-out hold their "Red Ribbon Ball" raising funds in aid of GMFA, THT & The Food Chain, the winning format continuing with Simon le vans on early deck duty, The D.E. Experience stealing all the spotlight with another must see show from 5 p.m. & then Andy Almighty & Sean Sirrs keeping a packed to the rafters RVT going until v late, detail on this & other RVT happenings across the weekend out at http://rvt.org.uk &/or http://facebook.com/groups/thervt/.
Third of our Vauxhall Short Shout three (or was that four?!) is The Eagle which has two brilliant brand nights sandwiching its WAD headline event, Tonker the turn for bears cubs & their admirers, the chunky tunes match the meaty men, promoter Tim Jones welcoming Micky Galliano to the decks, while the second piece of bread in the sandwich is Sunday star Horse Meat Disco, we saying no more of this magnificent meet than it has to be experienced to be believed. But the filling comes in the form of Carpet Burn this Saturday (1st Dec) which holds a "Tastiest Tranny Ball" & welcomes Tasty Tim to the decks, joined by Johnny Kalifornia, donations going to GMFA, more on all this up at http://eaglelondon.com
So let's head elsewhere and a mixed bag that first comes from Tramp, the Kris Di Angelis promoted party that returns for a special WAD event this Saturday (1st Dec) at The Dalston Superstore. Aptly named "Super Tramp" Kris welcoming guest D.J.'s JonBent Blonde & Jamie Ritchie who play downstairs with Mr Di Angelis, while Munroe Bergdorf takes charge upstairs, WAD fundraising going towards charity Positive East (http://positiveeast.org.uk), Friday at The DSS is all about Hectic with Kris's old studio recording pal Tom Stephan stretching his own promotional legs in what is a busy old evening for him, more info on DSS stuff at http://facebook.com/dalstonsuperstore, while event details on Tramp are up at http://www.facebook.com/events/178613928945253/.
Down the road at East Bloc and we already gave a Best Bite big up for TheMenWhoFell2Earth who celebrate their second birthday this Saturday, although tonight (Fri 30th Nov) sees Larry Tee's terrific turn, Super Electro Party Machine take centre stage welcoming Room Service's very own Jodie Harsh to the decks, joining Larry in what is always a brilliant curtain raiser to the East Bloc weekend, other parties in Dec to watch out for including DISH, SOS & Gutterslut, while a visit to http://eastbloc.co.uk &/or http://facebook.com/groups/255553057341/ will reveal all.
Then we head further south but still out east to new night Mister UK, which launches in London tonight (Fri 30th Nov) at Studio Space, 110 Pennington St, coinciding with the launch of mobile dating/networking app http://misterapp.com in this country, the event entertaining D.J.'s that include Pagano, Tom Stephan, Borja Pena & Dave Kendrick, while extra special guest Boris Of Berghain (aka Boris Dolinski) jets in from Berlin to headline along with our Italian stallion Pagano, meaning the music will be top draw, as will be the men, Mister UK a men only event, details of which are out at http://facebook.com/events/459859484065344/
Back into Shoreditch for our final fourth and we head to the Joiners Arms which is an east end institution and marks WAD with their party "Pantastic" this Saturday (1st Dec) with 50% of the door take going to charity Positive East, the donation sure to be substantial as Paul Heron is on the decks, while the ever popular SPQR spotlights on Sunday, DJ Julian De Apostate sorting the sounds, while tonight, all you have to say is YES, as this weekly outing wets your appetite for more until 4 a.m., that appetite sure to be hungry for more by paying a visit to http://joinershoreditch.com/ where info on all three nights & much more can be found.
Now, with an eye of plenty of other clubs, bars & events marking WAD, here is some tiny touting for those making a fundraising effort this Saturday (1st Dec), Soho's The Duke Of Welling & The Admiral Duncan two, while north its Central Station in Kings Cross The The Black Cap in Camden that rattle that WAD donator box with special cabaret shows, all raising funds for GMFA (http://gmfa.org.uk) as is The Two Brewers in Clapham who entertain with Angie Brown, more on these & others a click away at http://boyz.co.uk where you can get your hands on a comprehensive listing of events across the scene throughout the whole seven day week from Thursday to Wednesday.
So, having eased our way back in with no less than fourteen Short Shouts, the plan will be to further extend our coverage curtain as the weeks progress, so if you are a club promoter, a venue manager or an event organiser and fancy being included, just drop us a line at matt@discomatt.com or plaster our Facebook group (http://facebook.com/groups/discomatt)  & page (http://facebook.com/pages/Disco-Matt/112730602119746) walls  at with your event links & other details and we will do our best to include you. As for this WAD weekend, wherever you are & whatever you are up to, have a terrific time, while we hope our choices give you some inspirational ideas of where to be & be seen on the scene, remembering that to do so, you need to "Go There! Be There! (DISCO MATT)
Having been sunning himself in paradise, our Shoreditch son makes a welcome return to Soho, Room Service's very own Kris Di Angelis standing in the D.J. spotlight while young blood Matt Bogard also gets his beats say, a bevy of beauties come hosts including Jodie Harsh, Munroe Bergdorf, Daniel Lismore &, of course JJ Clark looking after your every whim & fancy, meaning it simply had to be our "Pick Of The Day", all the event detail a banner selection away opposite or an image click below, while to indent the important detail beneath.
ROOM SERVICE 
There's only one way to get served….week by week we Serve it hot!!. This is everything… Room Service started as a little fag party in a Soho basement club and has broadened its hot appeal to reach party boys internationally, from Las Vegas to New York City, Ibiza to Rome. We've launched our record label and will keep your ears ringing with the unmistakable sound of Room Service – underground house with a nasty bassline and a sexy rhythm, and a hint or two of vocals deliciously served up. 
Tonight, D.J.'s KRIS Kris Di Angelis & Matt Bogard spin underground, sexy house. Tough boy-beats, deep grooves and horny beats, while our hosts JJ Clark, Munroe Bergdorf, Kane Luke, Daniel Lismore &, of course, the one the only Jodie Harsh lead you astray over to their tables and onto the dance floor… 
Only at Room Service do you KNOW you're guaranteed a good night – This is the "Deluxe Gay Dance Party" created by the dream-team of London nightlife. Plus we team up with Circa, Soho's drinking hotspot, to bring you the "Late Check-In Pass". Go down and buy a drink at our favourite neighborhood bar and you will get a pass which gives you £5 entry between 1am and 2am. Even more reason to keep the party going into the early hours of Friday morning….
Room Service is at Miabella – 12-13 Greek Street, Soho, W1 4DJ. And it's good
Door & Taxes
10pm – 3am
£6 before 11pm
£10 until 1am
More info at http://clubroomservice.com & http://facebook.com/clubroomservice, enquires & table service bookings via concierge@clubroomservice.com.
With 2012 ravaged with disturbing distractions, the steady activity decline from a height of over fifty posts a month to just five in October has signaled a pretty serious writing wake-up call, our determination to be back where we belong now matched with renewed enthusiasm for supporting & promoting one of the world's most prolific clubbing scenes. And with the only way is up our new & latest motto, we reflect on what was & look forward to what will be for these last two months of a so far disastrous DM year.
It would be fair to say that we have been disproportionately distracted during 2012, virtually every single part of our reporting suffering a significant slump while we have been consumed with matters away from the scene we have supported, with weekly regularity. Indeed, with our scene step outs sliding sharply & the subsequent reviews remarkably reticent, we have clearly not been ourselves, those distractions continuing to throw plans to re-propel our postings right off the rails. However, with a comment (perhaps a throw away one) regarding our reviews, along with a number of people remarking on the absence of our reporting's, we thought it high time to dispel those distractions, find the focus & be decisive with our delivery, all in an effort to restore our reputation & standing for supporting the scene that we love & adore.  with all those clubs, events, promoters, D.J.'s, music producers & other scene faces come figureheads, not least to justify the support many of these individuals have given us in our many moments of need & escape from some of the horrible realities of other aspects of our lives.
Therefore, with just two months left of what has been our worst year since setting out on the Disco Matt road, we are pretty determined to get back into the groove, continuing to accentuate the positives, those like our "Picks" section on the website as well as our now infamous nibble size tweets on Twitter, while getting our much missed, reviews, previews, recommends & features flowing freely & fully. And that controversial yet constructive approach that established our reputation in those early days four years ago, will also be back, we never afraid to tackling the sometime slippery situations across the scene, the hot water it has landed us in before, no doubt dousing us again, although falling on much broader & more seasoned shoulders. Plus, we have a real sense that you, our reading public, have missed our reviews, recommendations & reports, so as part of our re-building process, we are setting ourselves a goal of one post a day, whether it be a review, a pick of the day, a recommends, a music feature, a newsletter or even a preview.
So what's on the cards for November?, Well first & foremost we have three reviews from October to post, Room Service's "Brilliant Boy Girl Grooves" from Thursday 11th, a special review, Fabulously Phenomenal Fortieth", devoted to Steve Pitron & his birthday on 20th, and "Yesterday Meets Today & Tomorrow", recapping on Beyond/Trade which took place on Sunday 25th. But that's it for October & before, much of what we missed reporting & reviewing to be gathered up at the end of the year, rather we now need to look forward and in doing so herald the return of our weekly recommendations, through "Weekend Focus" features, our "Best Bites" & "Short Shouts" newsletters, the "Extra Bites" posts that pick up on eleventh hour/last minute news, all coming fully back on stream by next week, while if time permits we will slip in our two newsletters and/or "Extra Bites" posts in time for this weekend, . Moreover, we will be devoting renewed energy to our music writing too, those "D.J. Focuses" & "Music Newsletters" back and once we have our full stride back, the special music features will surely return too. However, we will continue to throw our full support behind clubs, events, business, music producers & publications through the promotional banners on our website, while we will be re-invigorating our "Pick Of The Day" & "Podcast Of The Week" choices, starting fresh from this Saturday (3rd Nov), promoting these via our social network pages, Facebook, Tumblr & Twitter, while the goal for propelling both our "Previews" & "Disco Matters" posts will hopefully be back on stream by the beginning of December.
As far as activity out on the scene, definite dates include the new look A:M "Ultra tomorrow night (Fri 2nd) Deelooded's "Fake Realness" on Saturday, then PLAY>TIME & Beyond vs. Matinee next Friday & Saturday, while WE's 2nd Anniversary party "Formula 2" is on the cards at the beginning of December, with events sure to fill the gap between, brands attracting our attention including "WAR", "Gigolo" & "Later", while we will be taking a look at the new Manbar & profiling other watering holes including Circa, The Edge & Profile. All this means there is much to do, although we have been here before, a couple of false starts during the year seeing us slump scarily, so our actions will surely need to speak louder than our words, but as we said right at the top of this post, "…the only way is up…" and we hope that these final two months of our own annus horribilis will see us back on the up & up, re-building the blocks of our reviews, reports, recommends, music & other posts on the solid foundations that, despite all these distractions, remain intact. So here's to a no nonsense November, a decisive December and then a new year full of lucky for some 2013 activity promise (DISCO MATT)
Shooting from the hip, we are back shouting from the roof tops, mini size selections of a host of clubs & events to take in across Soho, Vauxhall & Shoreditch this weekend, the briefest of detail with links to websites making this a nifty newsletter, our shouts syncing superbly below
Having gotten back into the recommendations mode & mood after an altogether atrociously lengthy break, we are raring to go in short shouting for a spree of shindigs across Soho Vauxhall & Shoreditch that have caught our eye this weekend, brevity the name & links to websites & event pages the game, the aim to give you a wider choice of places to lay your clubbing hat to those topping our Best Bites tree, it's as simple as that.
So to Soho & our first short shout, Saturday (6th Oct) seeing ClubNation roll out another exceptional event at L-Profile with Mikey D & Paul Coals on the decks, doors to this Wardour St wonder opening at 10 p.m. & the club running through till 4 a.m., further details on this outing available at  http://facebook.com/pages/Lo-Profile/163759593639440, info on the venue out at http://loprofile.com.
Next Soho shout goes to the Shadow Lounge who roll out another "Therapy" session tomorrow night (Fri 6th Oct) and Paul Heron & MisWhite on the decks, while the ever popular Andre Elmore spins upfront & uplifting house ala "Inferno" style on Saturday, not forgetting "Baleric on Thursday's weekly, more info on all three out at http://theshadowlounge.co.uk or via their Facebook group at http://www.facebook.com/groups/theshadowlounge/
To the Edge now and another fun filled Friday beckoning with the dynamic duo of Andrew Elmore & D.J. Alabastor, while the added draw of vocals from Tonnic is a tasty treat for sure, Saturday seeing another tasty treat in the form of Zach Burns on the decks, hat "Come Play With Me" poster too provocative for words, but it works!! And with plenty more on offer plus late licensing, go check out their group at http://facebook.com/groups/edgebarsoho/ for more info.
Then, just a hop & skip around the corner is the compact & bijou yet superbly stylish Circa, tomorrow night seeing the marvellous Munroe Bergdorf both host & D.J. for the night they call "Discipline", while another of our protégé players (Zach Burns is one) Adam Turner, spins the superb sounds on Saturday (6th Oct), Sunday seeing "Studio Dusty" of the Miss O variety take hold, all three nights offering free entry & running till 1 a.m. more detail on this brilliant bar out at http://circasoho.com.
So to our fabulous fifth & it goes this week to Rupert St, even though we are shocked by the news that while we have been off air, manager Cathy has moved (or was she pushed!!) onto pastures new, replacement Karl Nixon supposedly ringing the changes although with Alessandro on the decks both Friday (5th) & Sunday (7th) & Brent Nicholls the music meat in the sound sandwich on Saturday, this once packed out place looking to bounce back, more info out at http://facebook.com/groups/130804876996933/.
To Vauxhall now and we hone in on The Orange Group first, splitting four events out from each other, the first being Onyx, which plays proud host to the "Toolbox House 9th Birthday Tour" tomorrow night (Fri 5th Oct), welcoming special guest D.J. Nik Denton to the Covert main room decks, alongside Jonny M & Matt Bogard, while room two sees Munroe Bergdorf, Lady Lloyd & tasty Tim go to play, more info including opening times, entrance fees & drinks offers out via http://facebook.com/onyxlondon.
Following neatly on is A:M, which celebrated its anniversary last weekend, but keeps the house music heavenly heat turned to full on Saturday morning (6th Oct) from 3 a.m., with special guest D.J. Paul Harris, while a star cast extends to residents Fat Tony, Guy Williams, D'Johnny, Paul Heron & Fat Tony, along with a b2b set from Alan K & Paulo Moreno, the usual Fire venue hosting giving away to a joint protocol & Lightbox effort, more info in Mr Harris & the whole event out at http://www.facebook.com/events/428454637202317/
Jumping to Sunday and the later which, now under the capable & safe hands steership of Steven React Sharp is heading in a "Nu Direction", this his second week at the helm & one that has a birthday feel to it, special guest D.J. Marco gee's partner celebrating, while after Marco, Jamie Head & then The Oli spin the sounds, this sure to be a packed out affair as post WE party heads will bounce on from Beyond not wishing to stop, this daytime disco delight sure to go from strength to strength now Steven is in charge, more info on this particular outing up at http://facebook.com/events/428454637202317/ .
Then to number four in the Orange stable & to Orange itself, the Monday morning madcap melay that actually starts on Sunday night but takes you deep into the start of the working week, this week being quite special as RAW is back, albeit that original resident Gonzalo Rivas is not, while co-originator David Jimenez is, he taking charge on RAW on its 6th anniversary this Sunday/Monday (7th/8th Oct), while main room men include The Sharp Boys, Fat Tony & The Oli, more detail available by scouting the ON Facebook group page at http://facebook.com/groups/2412805063/ which also links into David's special devoted RAW podcast.
Elsewhere in Vauxhall there is much happening, not least as Popstarz re-locates to south of the river & Hidden, the legacy left behind by the much missed Simon Hobart continuing in style, the extra space this venue offers, allowing the promoter & his team to deliver the biggest R&B room in Popstarz history, resident D.J.'s Tommy Turntables, Dennis The Menace & Lady Lloyd among those at this launch tomorrow night (Fri 5th Oct) more info up at http://popstarz.org.
Our significant & final sixth south of the river goes to Horse Meat Disco, the Sunday night meet that continues to pull in a considerable crowd week in week out, the relaxed atmosphere of host venue The Eagle contributing to that factor, while promoters James Hillard & Jim Stanton also re cognise the maxim that, "…if it isn't broke don't fix it…", the winning formula hardly changed, that going for the resplendent return on Severino to the HMD decks this weekend (Sun 7th Oct), further detail out at http://facebook.com/groups/horsemeatdisco &/or http://eaglelondon.com.
Moving across town to Shoreditch and while having best bitten on the venue, we can't but give a shout for East Bloc, this time for their Friday frolic, Super Electro Party Machine, promoter & D.J. Larry Tee welcoming three special guests to the decks, such has become the popularity of this prolific party, he joined by Jim Warboy, NYC's Velissa Yeo & our own protégé player, Adam Turner in what looks like a corker & one we would be at tomorrow night (Fri 5th Oct) for sure if we hadn't committed to PLAY>TIME, while you may not have that conundrum, more detail up at http://facebook.com/groups/255553057341/.
Then we move just up the road to Dalston & The DSS (Dalston Superstore) which entertains Borja Pena & his B(e)ast crew this Saturday (6th Oct), the Tel Aviv gay party PAG going head to head with the former, no doubt attracting sexy swarms of Israeli men, while the feast of D.J. talent both upstairs & downstairs will be just as much of a draw, Borja naturally flying the B(e)ast flag, he joined by Simon Rigg, founder of Phonica records upstairs, while downstairs, Avihai Partok  is the PAG influence, he joined by Berliner come London based D.J. Tom Peters, more info out at http://facebook.com/events/431805860188409/.
Final in our foray East threesome goes to The Joiners Arms which has found a real niche for itself on a Sunday, not only drawing in the Hoxton locals, but with D.J.'s like Paul Heron, Alessandro Londra & Kris Di Angelis having graced the SPRQ (that's the club night name) decks, this Sunday night shindig is drawing in a much wider audience & is very much becoming the place to be & be seen, particularly if you are after some old that old time decadence & debauchery that was so common place on the scene in times gone by. And amidst the spit & sawdust style of The Joiners (we are told it has had a lick of paint recently though) this Sunday (7th Oct) the extrovert Julian De Apostate spins the sounds, locale details & more available at http://facebook.com/joiners.arms.9.
Right , that's just about it from us for this edition of Short Shouts save for a reminder that if you fancy your club or event being given a mention, then drop us a line at matt@discomatt.com or failing that then plaster either our Facebook group wall at http://facebook.com/groups/discomatt/ or our page at http://facebook.com/pages/Disco-Matt/112730602119746, while, failing a mention here, we will be happy to include you the the promotional banners on our website, so artwork can be forwarded to our e-mail address as above.
So, all that's left is to wish you all a very happy weekend of clubbing, or whatever else you have planned, while as for us it looks like Lo-Prfile on Friday, WE Party on Saturday & possibly Later on Sunday, so if you see us out please come up & say hi, you may even get a nibble size tweet mention at http://twitter.com/discomatt, although if not simply remember that to be & be seen on the scene you need to "Go There! Be There! (DISCO MATT)
We may not be having the best of summer's weather wise, but there has been no shortage of scores of seductive sunshine sounds, not least from Adam Turner's latest podcast production, a sixty minute marvel packed with vibrant vocals, uplifting beats & loads of the feel good factor, download stream options a "Podcast Of The Week" banner click away adjacent, or an image click below, while to dish up our devotion to this dance delight beneath.
There can be little doubt that, weather wise, it has been a pretty awful summer here in the capital so far, more often than not the temperatures back home in South Africa higher than they are here (and it's their winter!), although while these unseasonal conditions have dented our expeditionary enthusiasm, the drop off in club attendances pretty stark, we have continued to find solace in a succession of prolific podcasts. And in Adam Turner's latest production, "House Of Summer 2012", we have an exemplary example of the feel good factor we seek out in music, especially when the weather & other issues in our lives are making us miserable, this compelling compilation serving up summery sounds that make our smile beam as bright as the sun from start to finish. Indeed, in the terrific talent that is Mr Turner, we have a charming & engaging chap and one that impressed us from the day we were introduced to him earlier this year, a man whose musical slant towards uplifting, vocal & energetic house, sits sublimely with us & is very much up our street, pressing our buttons in a brilliant way. Add to that a superb selection of residencies & guest spots across the capitals clubbing scene, including the popular Popcorn & the hip & happening Circa, and Adam is certainly a D.J./producer on the up, the latest high note being a worldwide record label deal, just one of many indicators that he is a very bright prospect for both now & the future.,
However, it is his latest podcast we are focussing on and while his productions thus far have been what we would call more minicasts, 30 minute tasters of tracks that are floating his boat & making it into his live sets, in "House Of Summer 2012", Adam has broken that minicast mould & delivered a fuller length composition with considerable credibility, satisfaction pretty much guaranteed from the off. Indeed Adam's first storming selection on this summer smash shouts this, satisfaction felt with every brilliant beat, he then neatly following it up with a resplendent re-mix of dance classic "Take You To Love", Adam already having selected seventh sound gear just two tunes in, the next very much a track of the moment, Florence & The Machine's superb "Spectrum" playing out literally everywhere, including within the Olympics coverage on the BBC. So, like a similar summer podcast release, having cast his line & hook, Mr Turner in the first ten minutes of his mix has caught us in captivating sinker style, sending us swooning with a fabulously funky next selection, leading into another rapturous remix of a classic, this time "Such A Good Feeling", that feel good factor we always search for, absolutely oozing out of this Adam accomplishment. But the funky come progressive side of Mr Turner's sound statement comes leaping out too, "Sweetest Sin" sinking that hook we have for this mix, deeper & deeper in, while it is the next track that completely sweeps us off our feet, the delectable Serge Devant dream of a devotion, "Dice", rolling out those trademark tears of ours and in so doing, elevating this "House Of Summer 2012" podcast to heavenly heights that only one other D.J./producer in our favour hits.
Now a good halfway through, that progressive side to Adam's music continues, although with enthralling elements of trance also coming into play, "Precious Time" combining the two genres brilliantly, the neat injections of vocals helping it along its captivating way, the Turner summer journey taking terrific twists & turns with every tune, although it is the next track that, a bit like "Dice", sweeps us right off our summery feet, a mesmeric mix of trance & chill that certainly doesn't leave us cold, rather absolutely absorbed by the amazing atmosphere it creates in our ears, a real Adam find this one and while perhaps not dancefloor worthy, is definitely a contender for the DM/Turner anthem accolade. But with successive progressive come vocal pop & funky tunes polishing off this prolific podcast, there is no shortage of shimmering sunshine from the selections of sounds, leaving us in in no doubt that this marvellous mix looks set fair to hit the high notes in our year end chart, it already knocking on the door of the Pitron podcasts that dominate our airwaves, not least that Adam's latest ranks among a mere handful that gives us plenty of pedal power while whizzing around the streets of the capital. Plus, having gained its place in our "Podcast Of The Week" slot, it goes without saying that we thoroughly recommend "House Of Summer 2012" making an accomplished addition to your collection by going to either his newly launched podcast page at http://adamturnermusic.podomatic.com/, or by hitting on the direct link which takes you to his souncloud site, http://soundcloud.com/adamturnermusic/house-of-summer-2012.
So, as we look out of our study window as we complete our devotion to this prolific podcast, we cannot think of a better was to ditch the dreariness of the dusk, or even the lack of that summery sun that has been so lacking of late, than sinking into Adam's "House Of Summer 2012" mix, one that very much proves our point that, whatever our woes, music is the answer and in Mr Turner's hands, very much so. (DISCO MATT)
Back on usual track also finding familiar territory with our "Pick Of The Day choice, we land on superb Soho soiree Room Service which takes place tonight (Thurs 26th July) at Maibella, with Kris Angelis & Ariel on deck duty, this also being the pre-party for new club night "Tramp", all the detail a "Pick Of The Day" banner click away at opposite or an image click below, while DM propels the PR for both Room Service & Tramp beneath.
This is the Room Service PR….
ROOM SERVICE: London's coolest gay party – The sexiest night out in town – The hottest guys in the city and the Number 1 club night according to…everyone! 
This is where your weekend KICKS OFF, and where you GET OFF to the best house music on offer. This is Attitude magazine's number 1 UK club night. This is Boyz magazine's best weekday party. This is Room Service, and we are pretty much officially London's hottest gay night out. You've heard the buzz…check in and get involved.
Only at Room Service do you KNOW you're guaranteed a good night – This is the deluxe gay dance party created by the dream-team of London nightlife. We hate to brag, but here we really do serve up the best DJ's playing underground house, the craziest hosts, the dirtiest porn stars on the go-go box and our crowd (that's you!) be looking fiiiiine! 
There is only one way to get served…. & week by week we Serve it HOT.
…and this week's hot happening….
Thursday 26th July 
This week Room Service residents Kris Di Angelis, and Ariel spin underground, sexy house. tough boy-beats, deep grooves and horny basslines. All killer, no filler!!
Then, let our hosts Munroe Bergdorf, JJ Clark & Kinsley Jordan lead you astray, over to their table and onto the dance floor…while Room Service's very own Jodie Harsh will be dressed to impress & eager to please as well as party till dawn. Plus, we are holding the official pre-party for the launch of TRAMP, Kris Di Angelis' new night starting at Dalston Superstore which launches on Saturday (28th of July).
…before your full service…
We team up with Circa, Soho's drinking hotspot, to bring you the Room Service "Late Check-In Pass". Go down and buy a drink at our favourite neighborhood bar and you will get a pass which gives you £5 entry between 1am and 2am. Even more reason to keep the party going into the early hours of Friday morning….
…so where & when plus info points?…
Room Service is at Miabella – 12-13 Greek Street, Soho, W1 4DJ. Doors open 10pm – 3am, entry is £6 before 11pm, then £10 until 1am, For table service, book via concierge@clubroomservice.com, while for more info go to http://clubroomservice.com &/or
http://facebook.com/clubroomservice.
Now to Tramp…
Tramp….when you've nothing left to lose, you're a tramp! 
A party at The Dalston Superstore, launching this Saturday (28th July) & housing the largest collection of hot guys and mental trannies in London. If you can hustle your way through any door in this town you'll get into our party. If you're hot enough to live by your wits, or shameless enough to not give a shit where you sleep tonight, then welcome home babe…. 
…so who's entertaining you?…
Downstairs in the basement features everybody's favourite Jim Warboy, club promoter (Heroes, SOS, Caligula), record producer and D.J. Nobody can do sexy dance music like this guy. We're also having Bryony Masters start the party, because anyone that can fuse deep house with UK Garage and get away with it is alright by us. Finishing up is Tramp promoter Kris Di Angelis (also of WAR, Room Service, Circus), the boy with the boys and the beats to back it up. He'll be premiering a brand new remix tonight of a rather well known 'Kiki'….
Upstairs will be Munroe Bergdorf hosting the largest collection of Trannie D.J.'s ever under one roof! To get this party started right, we've asked some of the most fabulous, crazy, hilarious and downright rude trannies, club kids and generally loud people to come and play their top 10 house party jams to shake a weave to. Plus The Fabulous Russella is gonna takeover early, with a microphone, singing her new single, while her friends rob your wallets. No joke, it's a tranny crime ring. 
…there is more…
On hosting duties is everybody's favourite man JJ Clark. Our supa-model gentleman knows all the right boys, all the right girlie boys, and all the right D.J.'s. He's inviting the very best to our house party and we're gonna spend the night burning holes in his underwear.
Plus, Adam Khadaroo (WAR, XXTRA, Room Service) will be shooting pictures in a way never seen before in clubland. Be prepared, this is some next level shit, so look hot, even if you're not. 
For more detail visit http://facebook.com/events/267089553391723/.