Posts Tagged 'Orange Nation'
From being a magazine that built a reputation for unbiased & extensive coverage, quality & quantified reports & features and generally supporting the diversity that was the gay scene across London, Boyz has effectively ruined its reputation by becoming a mouth piece for Orange Nation, our most controversial seventh day sermon yet looking at this publications past, its present and what holds for its future.
Journalism can be a funny business sometimes, one just has to look at recent examples here in the UK such as the overt intrusion on the private lives of The Royal Family, the cash for questions, the MP's expenses and the phone hacking scandals, the latter actually toppling one of the country's most popular newspapers, while when you drill into both the broadsheets & the tabloids, you can find within the pole to p scale of reporting, a tinge of bias, whether it be from a political or a personal point of view. And as we are in the midst of a possible parliamentary vote on the Leveson Inquiry, while the UK can still be proud of both its freedom of speech and relative freedom of press reporting, there can be no doubt that the microscope is definitely on us journalists and the industry in general. Mind you, back home in South Africa, we still find a culture post the apartheid era where press freedom is still yet to be achieved and the ruling ANC party are still both censoring & suppressing subversive & controversial journalism in defence of elements of corruption & bad practice within the government. So, having experienced this censorship first hand in South Africa and have, in our current reporting role on the capitals clubbing scene, also been subject to heavy handed & suppressive tactics by certain club owners & promoters, we have always prided ourselves on attempting to strike a balance, report both fairly, accurately, constructively yet truthfully and in the spirit of our independent status and the freedom we enjoy, occasionally speak out on burning issues of the day, regardless of the fear of retribution as a result, this surely the spirit of journalism at its best.
So we place intrinsic important & real value on those principles, ones which we, in our early days of reporting on the London scene, looked to the weekly gay magazines in circulation as equally shining examples of this spirit of unbiased coverage, fair & accurate reporting, qualified & quantified features and generally supporting the diversity that was the rich playing field of the London scene, one admired around the world. And in those early days back in 2008/09 when we emerged, among others, we very much looked to Boyz magazine for inspiration, we having built a solid working relationship with the whole team in our previous club management role and during this time we were always impressed with both the quality & spread of coverage of the scene, the magazine probably the best in terms of supporting bars, through to clubs, events & festivals in the broadest sense of the word, while naturally it did hone on of some of the bigger club brands from time to time, G.A.Y. & XXL tow examples. But even up to about eighteen months ago the quality & quantity of its weekly publications commanded both a respectable reputation, while there were occasional & inevitable question marks over some elements & content, not least its annual awards ceremony & process, one which has, from other examples such as SeenQueen, been subject to tampering & foul play.  
Yet with that respected reputation and a history that spans over twenty years, the last two have seen Boyz deteriorate into nothing more than a front for a clubbing conglomerate that itself has a considerably tarnished reputation, a mere glance through any recent copy of the magazine reflecting outrageously biased coverage towards Orange Nation and its bevy of brands, this year in particular seeing, particularly in terms of quantity,  paltry reviews, reports & features each and every week on clubs Beyond, A:M, & Later, while completely overlooking others that, in earlier days would have benefitted from the magazines support & coverage. And we are not the only ones to extol this view, as the talk of the town is exactly the same as ours, remarks such as "…it's become nothing more than pictorial press print…", "…it's the Orange Nation rag…" and "…it's a comic of shameful proportions…". And while we perhaps have to admit that, in terms of clubbing, the scene has shrunk considerably in recent times, we all know who are the culprits for both the competition crushing & denigration of the diversity of the capitals circuit, Boyz's coverage clearly a voice for this catastrophic collapse, the first half of last week's rag for instance, completely packed with all things Orange Nation, whether it was double sided adverts, half page insulting to intelligence interviews  or simply a repetition of what was reported & featured in previous weeks, although we temper that criticism for this week's edition at least, where there seems to be a slightly better spread.  
Then we come to the annual Boyz awards, a controversial calamity indeed, as there have always been question marks, admittedly more so in recent times, over the validity of the process and while we would never site vote rigging or corruption within its structure or by prospective nominees, we cannot help but notice that three quarters of the club category awards this year have gone to Orange Nation clubs, events, promoters, D.J.'s & hosts, which, for us at least, rings a few alarm bells. However, looking at the awards as a whole, it is actually pleasing to see a spread of support, from cabaret venues, bars, clubs events & festivals, this very much a reflection of what Boyz's previous respectable reputation was always built upon. We are particularly pleased with the "Outstanding Contribution" awards, both recipients, Jimmy Smith of The Two Brewers & Mark Oakley of The Eagle, richly deserved of this accolade, not least that they have worked tirelessly on behalf on their venues & the wider scene, this the spirit of what Boyz as a magazine was always about, but seems, of late, to be sorely lacking. Their awards aside, it is unquestionably clear that Boyz as a balanced, unbiased & quality publication falls woefully short of previous reasonable & respectable expectations, especially when you compare it to the likes of its counterpart in the weekly stakes, Q.X., while we fear that this obvious dependence that Boyz has on Orange Nation for advertising & coverage is fraught with looming problems on a number of fronts, while what was a huge happening on the scene just yesterday, the "A New Beginning" event at Covert received less than a paragraph mention, evidence enough of the politics that appear to riddle this once respected rag.  
So, like the inevitable regulation of the national press in some form or another following the now politically & press pivotal Leveson Inquiry, as David Cameron is on the verge of brokering a deal with his cross party counterparts, thus avoiding a humiliating vote defeat, we hope that the powers that be in Boyz will also wake up & smell the realisation of just how they are viewed by a sizable proportion of the clubbing scene and, in doing so, attempt to re-address their reporting balance & restore that respectable reputation they have lost, or risk being the gay magazine version of The News Of The World. (DISCO MATT) 
As we stutter & stumble into the third month of our year of positivity, 2013 is looking as rosy as the inclement weather, spring yet to have sprung in a second month that had plenty of positives but plagued with health negatives, we nevertheless looking back then forward with a yet further renewed sense of optimism for bigger & better times to come.
With a real spring in our step as February broke and much to look forward to in March, it would be fair to say that, as with the majority of 2012, our month was dominated by personal health issues that have close on brought us to a grinding halt, we falling off the radar completely in the last couple of weeks. However, while we should be a few thousand feet up in the air right now, heading home for our holidays, due to those health complications, we find ourselves lame in London, although with a mindful eye on the need to remain both positive & optimistic, out of the disappointment of missing out on our beloved South Africa (for now at least) comes the opportunity to be part of an event that marks a new beginning in the capitals clubbing circuit. So, for this third monthly message of 2013, we celebrate the good things to come out of February & the great things to come in March, while also touching on some shocking scene soirees that marred what was otherwise a really positive month for the London scene.  
REVIEWS  
A disturbing trend that seems to be re-emerging and what looks like a writer's block that we have developed towards the cornerstone of our activity, reviews of Scream & DISH from January & Propaganda at Red & Blue from February still outstanding. Plus, with a cancelled trip to This Is Prohibition and a dip in clubbing activity towards the end of February, our sheet here is clean excepting the first in our returning "That Was The Weekend That Was" review and then  the special (and final report) we posted on Beyond, which did also review the clubs history from Colosseum through Area, while for us, the good times we reflected on, are now becoming memories of what used to be our favourite club of all time, but due to recent developments has fallen fatally from grace.   http://discomatt.com/web/2013/02/reportsreviews-not-another-one-beyond-midnight-saturday-23rd-february-special-reflective-report  
PREVIEWS  
With no less than three previews planned for February, only one actually made it to publication, and quite a scathing one it was too, as we honed in the crazy new Orange Nation Friday night venture that was effectively the replacement for Onyx. But with a name "Manic Panic" it was always going t be in for some stick, the name itself probably a reflection of the internal affairs of the group, while with second room off-shoot District XXX nothing short of a clubbing rip off, we didn't hold back in our condemnation of this new club on the calendar. As for March, well Covert will be getting our preview attention, as will Matinee's "La-Leche" event in Paris, more detail on these coming up in a bit.   http://discomatt.com/web/2013/02/previews-dads-army-antics-manic-panic-district-xxx-the-launch-friday-15th-february/  
RECOMMENDS  
While we have only two weekly newsletters to boast for the whole month and just one Weekend Focus, our attention did land on two huge newsworthy happenings, the new clubbing combo This Is Prohibition & the forthcoming As One In the Park, although with a need to really pull our socks up, March seems to be the month to do it, although we are effectively already two weekends down.   http://discomatt.com/web/2013/02/recommends-sidings-showtime-this-is-prohibition-love-resurrection-saturday-16th-february-weekend-focus-special/  
REPORTS  
The phrase "…there's something in the air…" seemed wholly appropriate for our reporting in February as, while we promised ourselves a positive 2013, we actually found ourselves focussing n some of the scene negatives, Beyond, Manic and Orange Nation dominating our downbeat deliveries, while in our new Seventh Day Sermon reports, we received the biggest reaction to our writing since we started back in 2008, many praising us for speaking out on issues, particularly in our "Finding Our Favour Faltering" post. But while these controversial compositions will continue in March, we will also be reporting on the good & the great of which there is much out there at the moment.   http://discomatt.com/web/2013/02/reports-finding-our-favour-faltering-dms-seventh-day-sermon-sunday-17th-february/  
MUSIC  
A pretty abysmal month for what is the true love in our lives, although with the popular podcast wind punched out of our sails, we struggled to find favour with many productions sufficient enough to go to full feature press. However, both Danny Verde & Brent Nicholls made it, while we also propelled Jean Phillips latest captivating compilation as one of three "Podcast Of The Week" choices. But, as we pick up the pieces of a dented delivery period, we hope to be back on both our newsletter, D.J. focuses & podcast picks feet by the end of March, having also consolidated our D.J.'s & Music sections into one.   http://discomatt.com/web/2013/02/musicpicks-digital-dream-holab-heaven-podcast-track-of-the-week-saturday-23rd-february/  
PICKS  
What seemed like a good idea at the time, ended up being a vastly underused section and, in reality, one which was simply a distractive extension to our Recommends section. So, while we did post two Picks posts for Gigolo & Butch n February, we have decided to ditch the section in favour of a new Press Releases one, while our Picks will now fall under our Recommends where they should always have been.  
COMING UP  
With March doing just that, marching ahead, we have much to catch up on, however, with some subtle changes to our website already implemented, we have much planned for the weeks ahead, not least that special feature on overt, our next Disco Matters interview, this time with Alan K, as well as a preview of Matinee Paris, a destination in our diary for Easter Sunday. Plus with Easter itself only three weekends away, the focus will fall on that, while the vent "A New Beginning" is in the forefront of our renewed activity, following which further new ventures as well as International focus features of The European Gay Ski Week, the return of Lovechild & WE Party will be received our detailed devotions.     
KEEP UP  
First & foremost, the place to watch is right here, while we use our Facebook page at http://facebook.com/pages/Disco-Matt/112730602119746  and our group at http://facebook.com/groups/discomatt/ to propel all our posts into the public eye. And here you will also find pictorial propulsions of our "Pick Of The Day" and "Podcast & Track of The Week" choices, as well as our new "Hot Shot Happenings" where we share unmissable events, all these choices & post links appearing on our personal profile at http://facebook.com/discomattlondon along with our Tumblr page at http://discomatt.tumblr.com.  
DISCO DANCE DIARY DATES  
Having been completely off colour since Antwerp in February, we have scaled back our diary for March considerably, the only two commitments going to Covert's "A New Beginning" this coming Saturday (16th March), while Matinee in Paris on Easter Sunday (31st March) is a definite too. So, anything else will be a bonus, while we plan to be back to at least four outings in April (and probably more).  
Well that's it for this third monthly newsletter and having seen our activity crumble at the end of February & the beginning of March, the only way is up. So, while we are determined to now under promise & over deliver and also ditch our theory of one post a day, the reality is that we are far from out of the health situation woods, meaning March may not be as productive as we would like, but, as we said earlier, bigger & better times are to come, so we move forward with positivity & optimism. (DISCO MATT)  
After a lack lustre January that saw us fail to show our hand at any of their happenings and with so many new clubs & events launching elsewhere this month, this coupled with an undercurrent of uncertainty as promoters & key players have been pulled from the picture, we start our new series of "Seventh Day Sermon's" by entering the lion's den that is Orange Nation and share our thoughts on why we are finding our favour faltering.
 
Striking an independent balance is part & parcel of our core aims and achievements when we promote the clubs, events, music producers, businesses & publications that we do, while we also apply plumes of passion as well as conviction, both which have built the reputation we have today for not just spreading the love, but balancing our coverage in terms of reviews, previews, recommends & other posts fairly & consistently. And while many are hugely appreciative of our support, remarks such as "…one of the industry's most loved columnists…" contributing to a continual stream of gracious gratifications that make our work worthwhile, we are all too often accused of being biased by and to certain quarters of the clubbing circuit, this never having been an issue with the internationals we support, but right here in London. Indeed, if we had a penny for every crumb of criticism, every moaning message, every conflictual comment and every enraged e-mail we have received over the years, our piggy bank would be brimming by now. However, we would be the first to admit that, for persistent periods over the last twenty four months, but particularly in the last twelve, our appearances & our posts have leant too far much in the direction of Orange Nation and its collection of clubs, our excuse, while no real defence, is that in both Beyond and certain key players & promoters in the Orange Nation mix, we have had a favourite frolic & a flock of firm friends.
Indeed, our support for Orange Nation has, in the main, been extremely positive in the last few months, the controversial edge that used to be a feature of our early work, all but disappearing, a casual comment from a D.J. pal on the Beyond dance floor recently confirming this, when part of the conversation included, "…I really miss your controversial posts…", those so called critical & contentious articles, reviews & features never posted simply to poke & provoke, but based on actual beliefs and witnessing of shortcomings. And we have never been one to skirt issues or avoid tricky matters, while as we said earlier, we have always sought to strike a reasonable balance when faced with the difficult dilemma of saying it as we see it, particularly when recommending clubs & events, recent examples of parties falling into that bracket including Matinee "Pervert", Beyond & Manic Panic! That said, when great things happen and when really good events come up, we are the first to throw our wholehearted support behind them, in the case of Orange Nation, Deelooded benefitted from one of our most positive previews ever, while we boosted their January Free Clubbing offer, the new February pass and, as recently as this weekend, their As One "In The Park" festival which, on paper at least, looks to be one of the best gay gatherings in years. 
However, the phrase, "…what a difference a day makes…" or in this case, a handful of 2013 weeks, has come to bear upon our brow, as we have found ourselves taking off those rose tinted glasses that, in the case of Orange Nation, we have been accused of wearing for far too long and in so doing, clouding our judgement and prejudicing our publications, although with those glasses now off, our eyes have re-opened to a host of other clubs & events that we have been overlooking, we  find ourselves, once again, sharing our coverage more evenly & fairly, while naturally picking out those clubs & events we consider deserve our full blown attention, shifting the emphasis away from the Orange Group & their events. Yet while we haven't turned our back on Orange Nation, far from it, following a disturbing set of developments in recent weeks, we find our favour towards them faltering, a whole set of circumstances changing the way we both view the group and feel we can actively propel & promote some events of theirs in a positive way. And this is manifested in the fact that the mainstay brands, such as Beyond, A:M, Later & Orange, have been subject to constant tampering, many damaged as a result, some irreparably so, while D.J.'s, promoters and organisational individuals within & connected with the organisation have been treated dreadfully, reports of abuse and other shocking incidents & irregularities, many inexcusable in our eyes, leaving us asking questions of our own opinion of the Orange Group. Furthermore, of the spartan new ventures & club concepts Orange Nation has brought to us recently, they have either consisted actually of nothing new, or the idea & concept of the so called new is flawed on so many levels, thus rather than adding to the capitals clubbing circuit choice, they are simply replacing what has been lost with the same old same old, that or doomed for disaster drudgery.
Now, while a whole host of the accounts, claims & stories surrounding the mistreatment of individuals at the hands of Orange Nation leave our skin crawling in disgust, it would serve no purpose to either reveal the details of cases, circumstances, issues or indeed individuals, but rather to highlight this as a significant reason why we have found our favour to this clubbing group faltering. But what we can account for, are those club brands which have fallen prey to either Orange Nation's greed or their desire to fix something that isn't broken, Beyond right at the top of our list, not least that we have made no secret of the fact that it attained the status of our favourite club of all time. However, that very status is now in serious danger of dissolving, as we are left bemused by the sheer volume of "Midnight" events in 2013 alone, while the timings continue to chop & change as often as the wind direction, the same being said for the resident team of D.J.'s, some of whom are left off the weekly roster completely, while others are snubbed for their audacity to play for other promoters. So, as a result of this, Beyond, for us, has lost its appeal & draw and while the numbers may not be reflective of our view, the club is nowhere near as great this year, as it was last, the year before last, or the year before that, other examples extending to A:M, which was inappropriately used to fill a Friday clubbing schedule, lost its afterhours appeal as a result and now,  having now switched back to its Saturday morning status, looks like struggling to survive, Orange, the emblem of the group, a pale of its former self, like many of the brands, having changed promotional hands as often as hot dinners, while the less we say about Manic Panic & District XXX the better, the concept of the former probably the worst we have ever seen, while the latter is a copycat of what proved to be one of our favourite frolics of 2012.
However, it goes much deeper than all of this, as with the benefit of hindsight, we look back over the last two or so years and see how the scene has changed and not for the better but for the worse, much of this lying at the doors of Orange Nation, how the scene schedule on Saturday's for example, is not a patch on what it used to be, as promoters & clubs have been squeezed out of the partying picture, certain promoters throwing in the towel on Vauxhall and moving elsewhere, while others have been forced out of business completely. Moreover, with Orange Nation's seemingly insatiable desire to dominate the capitals clubbing circuit, many of those Saturday scene shindigs are now no more, yet have not been replaced by Orange Nation events, the group's creativity on what should be the biggest clubbing day of the week being to simply extend the opening hours of Beyond. Indeed, as a result of the crushing of competitors to Orange Nation's own perceived clubbing crown, what it has simply served to achieve is that Vauxhall is left as the only playing ground for what we would call mainstream &/or big style regular gay clubs, the lack of any decent new brand blood to replace the ones lost, leaving the existing ones both monotone & mundane, for us, verging on the downright boring. But there is more that has dented our demeanour towards Orange Nation, that being the instantaneous & irreverent jumping of ship of many of those involved with Profile/Lo-Profile, moving not just themselves but brands associated with the former, all to Orange Nation and seemingly without a blinking of an eye or with any sort of respect for what has been a genuine loss to the scene, not just in Soho but London wide, the legacy that our Wardour Street wonders could have left, rather simply gobbled up by Orange Nation, the spotlight specifically on Society, while more indiscriminately, PLAY>TIME, which when you look at District XXX, is that copycat clubbing we referred to playing out for all to see.
On the positive, we can breathe a sigh of relief that ventures such as East Bloc in Shoreditch and its clutch of club nights is serving up viable & now very popular alternatives to the Vauxhall same old same old, while real success stories like WAR, DISH, SOS & Heroes, are offering both vitality & variation to Vauxhall. Indeed, it has been pleasing to see previously pushed out promoters returning to the scene, bringing with them fresh new ideas & clubbing concepts, This Is Prohibition one such example, we also finding new blood sprouting up in Soho, Bakebox a couple of weeks away from its second showing, Swallow another newbie and Manbar finding its feet & stride with a whole set of soiree's sprting some of the biggest D.J. stars on the London scene, while existing parties Room Service & Gigolo remain as popular and packed as ever. And scratching beneath the varnish & veneer of Vauxhall itself, there is much happening to rock that so called dominating world of Orange Nation, Union fighting back with the likes of Booster, Wrong & others, Hard On! (now based there) reporting one of its best ever turnouts just last night, while Barcode looks like it may be coming back into its own, The Eagle having just celebrated its ninth year and still pulling in the numbers now as it did then, clubs such as Tonker, Carpet Burn & Horse Meat Disco major contributors. Plus with a big announcement imminent, one which will pave the way for a fairer, more fun-filled & positive playing field in Vauxhall and beyond, the inclusive nature of the players & performers within the scene the main thrust, it seems that competition crushing is a thing of the past and with this exciting news about to erupt, it may be more than just our favour towards Orange Nation that falters, but a cataclysmic change to the capitals clubbing circuit that sees a future bright and not just one that is Orange. (DISCO MATT)
First there was a month of free clubbing and now there is a month of seventh day deals, Orange Nation following on from their January offer with a February one that focuses on its Sunday soirees, we delve into this deal as well as reporting on the latest news of Later, Orange and new to the group, Society.
When it comes to clubbing, if there is a day in any given weekend that we have always leant towards, it has been a Sunday, the hedonistic days in the nineties when so much was going on, made this seventh day of the week a rich playing field for us party heads that were, still out from Friday. Yet, with so much on offer, the likes of Trade, Sherbert, DTPM, Nutz, Salvation, Factor 25, The L.A., F.F., Warriors, Medikation and many more, you could literally bounce from one party to the next and go from the early hours of Sunday morning right through till Monday lunchtime. Indeed, as the century turned, the offer was still pretty strong, relative new kid on the block, Orange, first setting its stool out in Rotherhithe, but soon moving across to Vauxhall and what was, at the time, nothing more than an empty dusty archway. Yet those early days of Orange in Vauxhall were the epitome of the decadent and naughtiness sensation that came from clubbing on a Sunday and into a Monday, the dusty floors, the makeshift coatcheck, the self built D.J. booth (well hardly a booth) & the basic laser lighting made it quite magical and a period in our clubbing that ranks with some of the best and we will never forget. But Sunday mornings in Trade which filled our early years, evolved to Beyond which has dominated Sunday's since, the Colloseum days between 2001 & 5 still the most hedonistic, made even better by the advent of Later in the, by then, fully fledged venue Fire, continuing the tradition that the seventh day was all about going clubbing rather than going to church.
Yet while we consider we have seen the best of Sundays in that purple patch period during the nineties & naughties, today's clubkids can still enjoy their seventh day on the dancefloor to the full, perhaps with less choice than we had, but nevertheless, a chain of clubs that easily sees them party from the early hours of Sunday morning through to late Monday morning, the mini circuit of meets concentrated in Vauxhall. And it will come as no surprise that both Beyond & Later are still in the picture, as is Orange, while relative new kid on the block, Society, completes a quartet of clubs that, under the Orange Nation (ON) umbrella now also make up their newly launched "Sunday Pass", an offer that runs for the whole of February, fixing the entry price to just £20 for the four clubs or £15 for three. So what exactly is the deal, well the ON team tell us, "…Continuing on from our free clubbing in January, your Orange Nation gives love back to its clubbers as we bring you in February, "The Sunday Pass". We have long been a firm believer in the rulin nature of Sunday clubbing, after all, we were born on a Sunday night at Orange many years ago!.." adding of the pass itself, "…this incredible February offer will get you a jaw dropping joint entry into your favourite Sunday parties…". And quite simply, for £20, you get entry to Beyond, Later, Society & Orange, while by dropping Beyond, your Sunday Pass price also drops to £15, pretty good value when you think that standard door charges for the four add up to £38 (at least) and one you can grab each week of February by either upgrading your entry on the door of Beyond or Later, or by going online to http://orangenation.co.uk, it's as simple as that.
So with "The Sunday Pass" sorted what of the news on Later, Orange & Society. Well, let's deal with the first two first and we are so pleased to hear that these superb Sunday soiree's are going back to their roots, returning to the winning formula's that have made them so popular over the years. Later gets a re-injection of uplifting, chunky & heavenly house with The Oli back every single week and special guests such as Emma J White & Marco Gee brought in to re-ignite the daytime disco energy into this enthralling event. As for Orange, well we reported a while back on Fat Tony taking over the promotion of the club and his desire to bring back the fun and the accessibility that always made Orange so popular, Plus with Glendora back and the RAW room rolled out too, Tony is definitely making his mark on what he considers as his baby, not least that he was involved right back in the Rotherhithe days and has played for the brand ever since. To Society then and many will recognise this as a party from the Profile paddock, although following the sad demise of this Wardour St wonder, a significant slice of the team have switched on ON and Society has now become "The Sunday Society", having launched just last weekend (Sun 3rd Feb) and returns this with Lee Harris & Zach Burns on the decks and while many t-dance delectations in Area have quickly fallen on their swords, we reckon Society will be given a good go & run, more detail on this new addition to the ON family out at https://facebook.com/SocietyProfile, wile for more news on Later, head to https://.facebook.com/LATER.INFO.
Well, we may still look fondly back on our Sunday's clubbing back in the 90's & 00's, but the one thing we didn't have was a deal like "The Sunday Pass", so giving credit where credit is due, we say horary to Orange Nation for serving up this Sunday special offer, one well worth grabbing if, like us, you love your Sunday clubbing. (DISCO MATT)
With Soho sustaining a significant shock this week, the sudden closure of Profile & Lo-Profile leaving any simply stunned, the effects have been far reaching, even hitting our recommendations schedule. So, as we pick up the pieces of our "Best Bites" format, we forge ahead with our Short Shouts of where to be & be seen on the scene in Soho, Vauxhall & Shoreditch this weekend.
 
Well, what a shocking surprise of a week it has been, starting with the stunning & out of the blue announcement of the immediate closure of Profile & Lo-Profile, the blame laid with tenancy agreement issues, while we all know it was down to that word beginning with M and what we all seem to need to survive. So, having played a prominent part in our weekly Best Bites newsletters, where we chose our top of the tree picks, one from Soho, Vauxhall & Shoreditch, these Wardour St wonders, apart from leaving a gaping hole on the scene, has resorted us to a Best Bites re-think. But while we re-configure that part of our weekend newsletters, our Short Shouts continue unabated and with plenty going, despite the sad Soho news, there is much to cheer the cockles of clubbers across the expected chilly weekend weather.
So let's crack on and yes to Soho first, The Shadow Lounge very much in pole position once more, although sticking to its Friday "Therapy" formula but with a range of new roving residents, Adam Turner making a superb sound splash from midnight, while Saturday's have become known for nothing else but "Inferno" and Andrew Elmore, details of these & other nights such as "Balearic", out at http://theshadowlounge.co.uk 
Onwards to Circa and that marvellous music man Adam Turner pitches up again, tonight (Thurs 10th Jan) seeing him warm you up for Room Service alongside Munroe Bergdorf, who returns on Friday night with her own style soiree, "Discipline", very much keeping you in line, while its Adam again on Saturday (we can't get enough of him), a little birdie telling us the 4 a.m. licence is still in place, more info up at http://circasoho.com & via Facebook at http://facebook.com/pages/Circa/183683868348892
Moving just round the square, that Soho Sq, and The Edge certainly packs a powerful punch  on both Friday & Saturday, tomorrow night (11th Jan) welcoming Brazilian boy beatmaster Doug Silva to the decks, while our premier protégé player has a heavenly handle on Saturday's with his "I Love Saturday House Sessions", mixing the best current chart house remixes with uplifted funky & vocal house jams, hostess Felicia Van Cartier & her gorge go-go's added into the  mix, more details up at http://edgesoho.co.uk/ & on Facebook at http://facebook.com/groups/edgebarsoho/.
To Ku Bar and tomorrow sees DMS & Alvaro spin the sounds at "Klub", the Friday frolic that combines popular picks, floor fillers & vocal house, while their new night on Saturday (12th Jan), "La Mix", an Ibiza themed party takes over both the bar & the club, D.J.'s Doug Silva & Athanas Sak spinning the sounds, the bar & the club showing off some of the best looking serving studs in town who go bare topped each night, including Sunday which sees Lady Lloyd go all pop (that's the music style), further info out at http://ku-bar.co.uk &  http://facebook.com/kubarlondon.
To Rupert Street now and while this long running & popular watering hole has gone through the mill recently, a tumbling in both popularity and business seeing the new manager, Karl Nixon, scratch his head a little, Orange Nation have come to its rescue with a planned programme of pre-parties, Saturday (12th Jan) seeing Beyond take centre stage, Jamie Head on deck duty, so one not to be missed, http://facebook.com/events/393534407404054/ telling you more.
And finally, we couldn't let the moment pass without a mention for the Profile & Lo-Profile farewell drinks event, which takes place at the Yard from 7 p.m. this Saturday (12th Jan), the upstairs space set aside for this glorious send off gathering and is expected to be a packed out affair, especially as many will have been caught out by the sudden closure. So, if you want to say your au-revoir's but surely not goodbyes to the team, then this is the place to do it, more info up at http://facebook.com/events/244194319045789/246340292164525/.
To Vauxhall now and Orange Nation are in the driving seat, their "Free January Clubbing" encompassing parties from Gravity to Orange & everything in between, while, if we are brutally honest (and a tad controversial), we cannot quite believe that Beyond goes all "Midnight" on us again this weekend, the club having used this format for three of the last four weeks & looks like doing so for the rest of the month. But apparently it was packed with punters last Saturday night into Sunday morning & will surely be again, details of D.J.'s on duty, etc, etc, up at http://www.facebook.com/events/116714235167756/
But the big news on the Orange Nation front is that Fat Tony has taken over promoting Orange, adding this amazing afterhours institution of a Monday morning meet to Gravity & Deelooded, both shinning  under his steership, Orange in need of a fresh citric squeeze, Tony the man to do it, not least as he was at the centre of the clubs launch some fourteen years ago, so is sure to bring the good times & the fun back, while also introducing new guest D.J.'s to the main room, this one to watch, Sunday's event info up at http://otangenation.co.uk & via the events page at http://facebook.com/events/516510358381533/
Just before we leave Orange Nation, it's worth re-mentioning that "Free January Clubbing" offer which covers clubs Gravity, A:M, Beyond, Later & Orange, we having attempted to confound the theory that nothing in life is for free in our special focus feature "Some Things In Life Are For Free", we having dug deep into the promotional PR, digesting the detail & producing our own view on what is, on face value, a fabulous free filler for your jaded post festive January, so well worth a look at http://discomatt.com/web/?p=6614 as well as checking out http://oramgenation.co.uk/membership
To the Eagle now who's winning weekend is three faceted, "Tonker" doing its beefy & brawny bloke thing on Friday (11th Jan), promoter Tim Jones joined on the decks by another Jones, Ross making music for the men, while on the following night sees "Eagle Saturday's" take centre stage, a genre blend of 70's/80's/90's hits combined with more modern funky, electro & tech tainted house, Prince Nelly providing the former, while Severino sorts the latter. And with the mere words "Horse Meat Disco" speaking enough Sunday volumes, head to  http://eaglelondon.com & http://www.facebook.com/Eagle.London for more.
And we couldn't let Vauxhall pass go without a mention for venerable institution, The Royal Vauxhall Tavern, which hit the headlines recently when welcoming back Paul O'Grady to what was his hallowed turf as Lilly Savage, while its fringe events continue to reign supreme in the week & this Friday as it goes, as "Wotever World" is what it's about, Saturday, Amy Lame & The Readers Wives meaning only one thing, "Duckie", while Sunday is synonymous with "S.L.A.G.S./Chill-out", more info up at http://thervt.org.uk or via the venue's Facebook group, http://facebook.com/groups/thervt/.
To Shoreditch now and to East Bloc which has two terrific turns this weekend, the first mention having to go to DISH, which celebrates its first birthday on Saturday (12th Jan) and has been subject to our own Weekend Focus feature, "Tasty Turn Turns One", which tells all about the club & about Saturday's shindig at http://discomatt.com/web/?p=6624, while we are sure it will scoop our Saturday "Pick Of The Day" too, so very much the place to be & be seen, more info out at http://facebook.com/DISHLONDON. 
As for that second soiree, well its Friday and "Super Electro Party Machine", Larry Tee's off the wall wonder that sees a superb selection of stars spin the sounds, this week seeing Mr Tee welcome Guy Williams & his Paradise 45 crew, the "Electro" being substituted for "Paradise" on the event info, while the hot off the press news is that Princess Julia will be making her majestic musical mark too, she another product from the Wayne Shires Crash camp that have moved out east, details up at http://facebook.com/events/520317934655157/.
Up the road we now go to The Dalston Superstore in fact, which has a full weekend of wonders, we running through them in reverse, Sunday being "Tutti Frutti" day, while on Saturday its gender bender time with the return of Shoreditch son Kris Di Angelis's club, "Tramp", this time going hot, Munroe Bergdorf joined by Jonny Woo upstairs, while Kris serves up a four hour set downstairs (check http://facebook.com/events/427982320607845/ for more info). And with Friday asking to just "Say Yes", The DSS has all this & much more to offer, info out at http://facebook.com/groups/dalstonsuperstore/.
For our final Short Shout, we head back into Shoreditch proper and to the Joiners Arms which has certainly seen a resurgence in popularity recently, due in no part to the fact that they sport some of the bigger D.J. names from the capitals clubbing circuit, This Saturday (12th Jan) seeing newish night "Pantastic" welcome Ariel to the decks, while it has been Sunday soiree "SPQR" (standing for Sexy Parties Queer Revels) that has really put The Joiners back on the circuit map, we having to head down soon, while you can head to http://joinersshoreditch.com for more detail on these, Friday's "Yes" and the other four days delights too.
Well that's it for our singular recommends newsletter, we hoping to be back with our revised Best Bites part next week, on top of more Short Shout includees such as Clapham's Bridge Bar & Soho's Room Service, although with over twenty events & parties covered here there is much to mull over & lay your hat on this weekend. As for us, it's a DISH weekend after a quick Saturday Soho sortie to Rupert St & the Edge, so with plenty of places to be & be seen on the scene, if you see us out come say hi, naturally in doing so, making sure you "Go There! Be There!" (DISCO MATT)
You've heard of the phrase, "…nothing in life is for free…", well, in the world of Orange Nation, it seems that clubbing in January IS, yes, free clubbing in January, sounds amazing doesn't it?, we delving into the detail of what they are offering and how you can get your hands on it.
Being a bit of a cynic sometimes, we have to agree with age old adage that nothing in life is for free, a free ride often leading to something else, while the myriads of "free" offers you see advertised in the rags & the internet always have some sort of catch, "…get this free flight for two to Florida…" but then pay over the odds for accommodation & the like. Well, you get our drift, meaning we are always pretty cautious when the word free is banded around, the capitals clubbing circuit as guilty a party as any, some clubs actively advertising free entry when certain licensing restrictions forbid such a practice. Yet we can't help having noticed the promotion that Orange Nation have been pushing since the middle of November last year, their Free Clubbing In January publicity programme initially catching our eye with that odd poster title "House For Sale", a slogan that probably achieved exactly what its aim was, to attract attention. Indeed, a source close to the clubbing group told us that, having out up a poster outside one of their venues, Orange Nation was approached on more than one occasions by prospective buyers, clearly not the sort of attention they were seeking. That said, subsequent artwork pieces have been more to the point and so as we find ourselves in the first week of the year, we thought we would investigate this free clubbing offer of theirs a little further and see what all the fuss has been about.
Well, wading through the clubbing PR, a handful of releases sending the same message but in different ways, the latest one to hit our desks has been the most straightforward yet, its short & to the point sentence saying "…To say thank you for all your support in 2012, the Orange Nation are giving away our biggest ever party present to London's clubbers – free clubbing throughout January! The same great brands, no compromising, for free!…" which sounds pretty good, especially when you consider it has some of the biggest & best known brands on the clubbing calendar at the moment, Beyond, Orange, A:M, Later & Gravity all falling under this January sale of a deal. But what is the deal? Well, pretty much as it says on the tin really, free clubbing at all of these weekly parties for the whole on January, although you have to first read through some of the entry criteria small print to see exactly what you are getting for your money, or not as the case may be, as there are entry times criteria attached to each club, A:M for example, opening at 11 p.m. each Friday, this offer extending on the door until 4 a.m., Orange opening at the same time on Sunday's although its 2 a.m. that you need to be in by, while for Later on a Sunday, they have been pretty generous with a 2 p.m. cut off on the door. And what has surprised us is that the offer extends to Beyond & not just the regular ones, but the "Midnight" events too, the January free entry offer on the door each week until 5 a.m.
But if you thought it was a case of just rocking up to the door & gaining free entry, then think again, as you will need one of the new Orange Nation membership cards in your possession to benefit from the offer, although January clubbing offer or not, it looks like something well worth getting your hands on, the real incentive to do so sooner rather than later is that the membership currently comes free (something else for free!!). So, let's whizz through some of the benefits; future discount entry to all Orange Nation events, Q jump at all Orange Nation events, access to members only bars at both Area & Fire, entry to members only events/nights including the new annual "Members Ball", a special birthday offer where you & 3 guests free entry, with concession entry for 5 other friends for your designated birthday party event (i.e. Beyond, A:M, etc), plus a bottle of bubbly, while there are more, meaning we reckon its definitely one to add to your card collection and we suspect, will be one that won't get buried deep in your wallet. So how to apply?, well simply log onto the Orange Nation website or hot the direct link http://orangenation.co.uk/membership and as they say, "…we'll be in touch with information about picking up your card or receiving it in the post in time for you to enjoy FREE clubbing in January, on us!…". And having applied ourselves today, we can say it's pretty straight forward although it will be interesting to see how long it will take for them to get in touch (no e-mail yet!)
So that's the deal and a pretty good one it sounds too, January sometimes proving a bit of a tough month on the wallet, although with this generous free clubbing offer, it could take the strain off those stretched pounds, shillings & pence, leaving you to dance the night away slightly less worried about the bank balance or manager. (DISCO MATT) 
The build up was mind boggling, the anticipation was at fever pitch and our emotions were on a knife edge, but as the reality & then enormity of WE Party London's "Formula 2" event began to play out, we were totally amazed by this awesome anniversary, but what made this WE the best ever?!?
When it comes colossal & captivating clubbing and to staging spectacular shows, creating that wow factor, it seems the Spanish have it down to a fine art, a whole host of brands both well established & relatively new to the game, proving that no other nation can touch them in terms of size, spectacle & theatre. Yes the Brazilians have a good crack, The Week an excellent example, while Italy's Muccassassina has a reputation for eye catching entertainment. But, for us especially, it is the likes of Matinee, SuperMartXe, La Troya, Cafe Ole & Space that have held and (in some cases) continue to hold the key when it comes to what has become an amazing addition to the clubbers experience on the capitals circuit. Indeed, who can forget the significant splash that Matinee made when it first landed in London back in 2006, a subsequent five season stint seeing it pretty much transform the style of what we would term as super size clubbing, opening a floodgate for others to follow, SuperMartXe then stepping up showtime yet another level, who can forget "Under The Sea", "Hot Wheels" & Samurai", each showcasing spectacular effects & props that set that standard bar higher than any other club before it.
But there was to come a new pretender to this colossus clubbing crown, a brand born out of the desire for something quite daring, dynamic & different and one that from the minute it marked its first meet on the capital's clubbing circuit calendar, not only turned heads but got tongues wagging with it's simple yet striking name & its first party theme, both which would set it on the road to not only succeeding SuperMartXe to the top of the London clubbing tree, but knocking into virtual oblivion as it wooed & wowed clubbers with its "New Formula" of fun. Yes, it was December 2010 and WE Party had landed in London, nothing short of pulling the rug from under SuperMartXe's feet, leaving it floundering in the wings while WE stood smartly in the spotlight, its USB, the now infamous LED displays on a more gigantic scale than had ever seen before, while that formula of fun has exuded from every single event since that London launch, WE not scared of poking fun at itself, themed events such as "Attacks", drawn from the Mars Attacks film & "Candy" very much a parody of Charlie & The Chocolate Factory, while "Fast Food" was seen as some as quite tacky but that was exactly the point.
Yet while WE may have been born & bred in Madrid, in London and venue The Coronet, it had a set up that virtually mirrored La Riviera both in size and stature, while in the two years WE Party has been captivating clubbers in the capital, they have been fortunate to see no less than a dozen premiere's of successive event themes, just 2012 along seeing "Safari", "Pharaoh", "Fast Food" & "Hi Japan" all splash their splendour in London first, while "Fluro" remains an exclusive event that has yet to be shown elsewhere. However, the wonder of WE has achieved so much more than its predecessor which, while championing cutting edge clubbing, had a serious style & uncomfortable attitude to it, while Victor Pallas & his team have been at pains to propel that fun element, not just through the themes, the stage shows & those now instinctive LED displays, but also through the music, lightening the mood with more vocal injections & less of the tough tech & tribal that had begun to dominate the euro-style clubbing sound. And with Spanish superstar Carlos Gallardo on board, they had the perfect protagonist of this new lighter & more upbeat musical movement, while the capital's ace in the playing card pack, Steve Pitron, proved as much of a heavenly house music hand as his Balearic buddy, these two incredible individuals more than any others, making an unbeatable WE combination that would further propel London as the premier place to purvey these prolific parties. So, with the 2nd anniversary looming, it came as no surprise that the capital would once again show the way for Spain to follow, the fevered anticipation for & expectation of WE's birthday bash "Formula 2" totally consuming us for not just hours or days, but weeks before that actual night itself.
However that night was with us, a liaison with the mini Pitron posse before arriving at The Coronet only served to heighten that fevered anticipation and, now, excitement, that what we had told ourselves would be the best WE party yet, had the feeling that it was going to be just that, beautiful Brazilian Bel's nerves worse than ours, while our new found friend and disco babe, James, was the calming influence amidst this clatter of pre-clubbing cacophony. However, with a hop, a skip & a jump (or rather a car sprint) we found ourselves revving our valves at the doors of this "Formula 2" event, the warming welcome of both JJ Clark & Tom Fuller serving to further calm our emotional engine that was ready to roar into action. And it wasn't long before we were in, both AAA & VIP passes in hand, heading for the stage which was to prove our primary stomping ground for the majority of this superb 2nd anniversary spectacle. And on the stage in his own pole playing position was D'Johnny, who had already set the early "Formula 2" race rhythm pace, sprinting off the sound starting line akin to Michael Schumacher, weaving in & out and up & down his tech infused track of tunes with exceptional effect, a crowd that was building before our very eyes, lapping up his twists & turns as he shot through a captivating chicane of sound choices including his ultimate WE track pick, his own bootleg of Michael Gray, Damism & Rae's "You Will Remember".
However, it was the VIP balcony that was our next destination, although we steering ourselves towards to front bar first to pick up our firm friend James, at the same time bumping into familiar faces aplenty, not least old Industri pal Chris Wilcox who was making his first foray to WE in a while and was keen to catch up on lost time. So, having completed our own little catch up with Chris, it was our first pit stop for refreshments that was the order of the marshalled moment, the VIP balcony already brimming with boys & girls eager to let their party hair down, Mark's McKenzie & Williams amongst them, while Verity Mayes was in our midst too, although it would be Mr Pitron & his tickling pranks that was play out for the next part of this engrossing event, Steve chasing & goading us as well as employing the services of strangers to surprise & trap us into ticking squirms & squeals, much to the delightful hilarity of both Mark's & many around. But while we were distracted by these Pitron pranks, The Coronet was filling out like never seen before, a glance of the dancefloor seeing wall to wall bodies, spinning & swaying to D'Johnny's superb sounds, the stage & LED displays still to fire into full-on action, although the atmosphere was already amazing, a real buzz about the place, very much akin to an F1 circuit, shimmering as the score of racing cars circulate with stunning speed.
But the already significant sound speed of this "Formula 2" was about to substantial shot in the heavenly house music arm from scene superstar Steve Pitron who, behind our back, had sprinted across to the stage ready for his set and was waving us over, text messages calling for our company vibrating in our pocket and before we could grab our own pole position next to our premier player, Mr Pitron had swept aside his Schumacher podium player, D'Johnny heading for a race retirement, while, like Sebastian Vettel, our man hit the front with a bonanza of beats that starting with the crowd pleasing "Somebody I Used To Know", while the enormity of this all-encompassing experience was already beginning to erupt our emotions, both Bel & Steven Galo by our side, through no fault of their own, making tear tumbling matters worse. But it was Steve Pitron's perfectly positioned picks that would prove the trademark tears catalyst, first "Timebomb" hitting us hard, then "Can't Stop Me" living up to its title, as our joyful tears were now on constant tap, the lengthy build up to this "Formula 2" event manifesting itself in a release never seen on this scale ever before. But the magic of the music & our privileged pole position on stage had left our disco babe James bereft on the dancefloor we checking in to make sure he was okay, before allowing ourselves to further sink into the splendour of what would prove yet another pitch perfect Pitron performance of a scintillating set.
Now we were ready for the stage shows to commence, the drop dead gorgeous dancers, all scantily dressed, passing by us within touching distance as they sought to assume their positions, although this would prove one of a couple of false starts, drive through penalties served while Steve's sound selections continued to erupt our emotions. With Bel's favourite tune of now, "To The Moon & Back" one, we succumbed to "Symphony", galloped to "Gotta Be You" & dived into "I Do". But as if all this activity wasn't exciting & enthralling enough, a tap on our shoulder saw Balearic beatmaster Carlos Gallardo appear, this one of the huge highlights we had been looking forward to, he giving us a huge hug & then falling into an impromptu dance with us as well as catching up ahead of his own spectacular set. But with the dancers back, including Elektra Paris & Le Menor, who, just like Carlos & Steve, are intrinsic individuals without whom WE in London is never the same, while we remarking to ourselves that our vocation at this pivotal point in "Formula 2" proceedings, that our vocation doesn't get any better, to be on stage with all these stars, now including P.A. Soraya Naoyin, while camera clickers Nico Montenegro & Chris Jepson were also on hand shoot all these stars of the simply superb show & spectacle that has already become the best WE party in London yet.
With the first of two Soraya P.A. performances over, it was back to those trademark tumbling tears for us, as further Steve selections would erupt our emotions, so much so that we needed to take our leave of the stage, having soaking up the unfolding fabulous string of "Formula 2" inspired visuals, these without doubt the best we have seen at a WE party yet, our retreat away from the stage only serving to substantiate that claim, the while chequered flag effect in front of the D.J. booth & the expanse of multi faceted formula style imagery impressive to say the least. But with a complete calamity with ordering a drink for the prolific disco spinning Steve, sending us to & fro between the main & VIP bars dampening our stratospheric spirits that had been speeding Scuderia style, a simply stupid stocking slip up leaving us lacking the lemonade for our D.J.'s drink, although all that was to be forgotten in an instant as the next Pitron pick sent us soaring again, the towering Taito Tikaro track "Not Alone" brandishing us breathless with its brilliance, this the first time it had captivated us in a club. And it seemed we weren't alone, the sea of revellers below us on the dancefloor reacting resplendently, as they had for his whole set. However, there was still more to come, an what a track it would be, Steve's own ultimate WE choice a recent find that had spellbound us from the moment its majesty marauded us, "Beautiful Lie" the perfect curtain call to an equally perfect performance, while the last Steve sound shout would go to "Must Be The Feeling" another towering & tear tumbling tune.
So, it was now Carlos Gallardo's turn to try & set the "Formula 2" sound lap record that had be scored by Steve with each successive superb selection, although not before Soraya had completed her second stint on stage, her anthem, the Albert Neve classic "She Loves" a sure-fire inclusion certainty. But the spotlight was on the Fernando Alonso of the WE Party "Formula 2" package, as our Spanish superstar D.J. set about delivering a dance dream of a drive that would have made his F1 comparable proud, a brilliant blend of tech infused treats & uplifting vocal injections, a string of Adele choices playing into the capacity cavorting clubbing crowds hands, not least our disco babe James, whom we had joined down on the main floor and who was showing his dancing dexterity to dynamic effect, outstripping many of those performing on stage & certainly impressing us immensely. But with Steve in close call & hardly room to swing a cat in a space that was crammed with cavorters including Celso & plenty more of the Brazilian bunch, Mhardeen spotting us from afar, while Luis was flying, it would be the Pitron tickling pranks that would leave us cowering in the corner, even James piling in, one amusing attack after the other leaving us sunk in submission. Our antics aside, Carlos was still the centre of attention, his set showing at "Formula 2" akin to that Fernando Alonso comparable, the words  brilliance, character, consistency, excellence, exuberance & flair, exemplifying what was a solid & sterling set that captivated the capacity crowd from start to finish, cementing him as a capital & Coronet clubbing crowd favourite.
With the action far from over, there was still plenty to savour as Carlos ploughed deep into his set showing, the Room Service second space having pulled in a considerable crowd of its own, Jodie Harsh's deck turn complimented by resident regulars Fat Tony & Ariel, while hardly a space or spot was left untouched or filled throughout the venue, "Formula 2" without doubt the most popular WE event in London so far. And with the usual respite relax on the VIP balcony leaving us clambering for room to breathe, while back down on the dancefloor we were struggling to find our dancing feet due to simple lack of space, a sudden question mark hanging over whether there were too many people packed into the place to make it an enjoyable enough experience, having called time on this resplendent race, our retirement down to an agonising back, on seeing D.J. pal Pier Morrocco out front, we got the full perspective of the dreaded coatcheck issues, the lengthy lavatorial queues & the extended waits at the bar, all a product of the packed out popularity of this WE wonder. However, as we sunk into a sub zero Sunday morning to wend our way home, our overriding thoughts feelings were of appreciation into adoration, excellence to exhilaration & satisfaction to subliminity.
So what else can we say about this WE 2nd anniversary event that we haven't already said? Well, having experienced virtually every single outing here in London since the launch back in 2010, we can say with confident qualification that this best by a long shot in comparison to the pack of parties, some of which we mentioned earlier. Yet while we acknowledge that "Formula 2" had some way to go to top "Safari" as our favourite & most fabulous WE party in London, it did so in leaps & bounds and in virtually every department, from visuals, to dance displays, from lighting effects to the magnificent music, all these indelible ingredients combining to make one enthralling event that has pushed the partying pedestal this brilliant brand already finds itself on in the capital, to new dizzy heights. And with so many people playing their part, we couldn't conclude without sending major thanks to Victor Pallas & the whole of his Spanish crew, to Aaron Elder, Ben Kaye, Tom Fuller & the whole Orange Nation team in London, all who made both this gigantic gathering and all the others before it possible, along, of course, with the capacity crowd of clubbers, many faces familiar, others not so, that are also part of this prolific partying picture, special mentions to Bel, to, Celso, Steven Galo, Julia, Fabio, Mhardeen, and to Luis, but especially to our disco babe James who has breathed new life into this old dog in more ways than one and who proved captivating company even if we remain guilty for deserting him for our privileged position on the stage.
But with spectacular stage show performances also acknowledged, it is the D.J.'s who get the lion's share of our plaudits, some sets we missed, while others we savoured, Paul Heron apparently playing out to a packed audience till close, while those Room Service spinners played the second space part to perfection. Indeed, such was the impression made upon us but the "Formula 2" D.J. drivers come players, we only thought it appropriate to celebrate the sounds from this stunning spectacle in a special feature and while we gave proportionate attention to each of the three, we remained reluctant to place them on that players podium, the temptation to nominate positions one, two & three tempered until now.  And so, akin to their F1 comparables, for fans & followers of the 2012 season, it will come as no surprise that we find D'Johnny in third, while a superb set from Carlos Gallardo, in any other company would have made it to that premier podium position, he once again proving to us why we hold him in such high regard compared to his Spanish compatriots, not to mention his countryman Fernando Alonso. But it was Steve Pitron, the Sebastian Vettel of this "Formula 2" foray who crossed the chequered flag first, a simply stunning set that left us emotionally enthralled throughout, his choice picks hitting every heavenly house music mark we could mention, highlight ones without doubt "Not Alone" & Beautiful Lie", while we would go as far to say that, just like this wonderful latest WE event & like his specially devoted podcast, this was the most phenomenal Pitron performance we have witnessed, no more to say. (DISCO MATT)
It came & it conquered, brushing the competition aside with a new formula of fun, the whimsical wonder that is WE wowing & wooing the capitals clubbing circuit cavorters comprehensively. Now, two years down their terrifically roaring race track, this brilliant Spanish brand marks a second formula foray with a chequered flag celebration that looks set to be its best bash yet.
There was a time in the capitals clubland when it was all about home-grown brands, London promoters ruling the waves with clubs such as Trade, Crash, Salvation, Discotec & DTPM along with plenty more besides, the rich tapestry that was late twentieth century clubbing, without doubt, a prolific purple patch period when the scene effectively came out of the shady & sedate closet. Yet it would be Spain that London would turn to in order to emulate the spectacular staging shows that signify the scene across the waters, that now common place term in capital clubbing, "the Spanish Armada Invasion" dominating proceedings with bigger & brasher bashes, Matinee the first, followed by a flood of others including La Troya, Space, Cafe Ole & SuperMartXe, the latter probably the most attention grabbing & headline hitting of all. Indeed had it not been for SuperMartXe's stunning show shows & pulsating parties, its successor to the capitals clubbing circuit crown would never be in existence, yet with that inevitable merry-go-round of brands either fading into also ran status or dropping off the clubbing calendar completely, plus with the fevered desire for something fresh & fulfilling, Spain was once again to come up trumps with a new brand & a new formula, the promoter in recognising that there is no I in team,  simply decided to call this new brave brand WE.
So WE was born and that simply analogy that with far too many "I's" in our lives, this brilliant brand immediately struck a chord with clubbers, that new formula playing out to prolific effect, virtually simultaneously from its home in Madrid, as well as on the London stage, a stage that had been the coveted crown of SuperMartXe, but under controversial circumstances, had been wrestled away by WE, The Coronet in Elephant & Castle that very stage. Indeed, with the comparisons & similarities to La Riviera muted by many, it was London that, following the fabulous "Formula" launch, would seize the initiative, staging a whole host of themed party premiere's, virtually every WE incarnation staged fits in the capital, notable examples this year alone including "Safari", "Pharaoh", "Fluro" & "Fast Food", while the last outing, "Hi Japan" was also a London first. But the WE success story stretches much further than just these two capital cities, as the brand has spread its wonderful word around the globe, touching The America's, both north & south, Australia, Europe and even the middle east, only Asia & Africa still to be touched by this barnstorming brand, South Africa & Singapore in the sights of Victor Pallas & his team. And that winning formula that has made WE so popular?, well just one word really, fun, the brand never taking itself seriously by daring to be dashing, flouting frumpiness & championing cheekiness, while its USP has to be those huge LED displays that dominate its landscape, while having stepped away from the sometimes monotone euro-beat musical style, WE injects uplift & euphoria by the bucket load.
With those solid foundations forming the cornerstones of this clubbing colossus, WE is ready to mark its 2nd anniversary in brilliant business, all eyes on London for the first (yes another premiere) in a series of what they are calling "Formula 2" events, not necessarily a new formula, but neatly combining that first foray theme with the 2 year milestone which is marked this coming Saturday (1st Dec), virtually exactly to the date & exactly to the day, as it was on Saturday 4th December 2010 that a freezing clod London welcomed the Spanish warmth of WE, so quite appropriate that it should repeat the occasion two years down the line. So what's in store for this "Formula 2" event at the Coronet?, Well, as the London promotions team tell us, "…Two incredible years have flown by and London's award-winning club sensation 'WE Party' continues to race ahead of the competition with full on production parties…" this year alone testament to that fact, as capacity crowds have packed out this converted south London theatre on each & every occasion, they continuing, "…As we prepare to lift the trophy with another '1st place' in our second year, the WE crew pulls out all the stops to give a ceremony like no other, giving the green light on show-stopping special effects, mind-blowing visuals and heart-racing gogo shows and dancers…". And we have no doubt that they will, this video just a teasing temptation of what to expect at this must attend event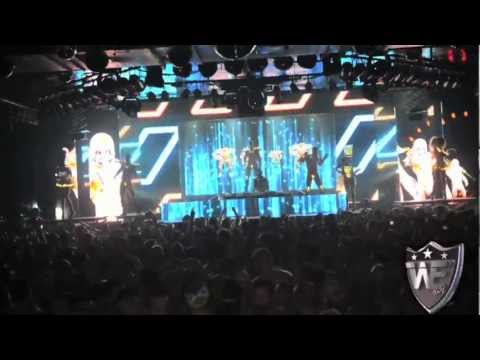 Centre stage of, of course will be the D.J.'s and while podium positions one, two & three are common place on the race track, in this formula foray, an extra main room position has been made, as there are four fabulous players lining up of the "Formula 2" grid, attempting to win you over with their scorching sounds, no doubt attempting their own lap record of renditions and in doing so, avoid a track & tunes tyre change to reach that chequered flag of celebratory clubber appreciation. But that's enough of F1 references for now, or is it? As the Fernando Alonso of the WE pack, Carlos Gallardo fights for pole, jetting in from Spain especially for the event, no WE party at The Coronet ever quite the same without his incredible influence, although he has stiff competition from the London team of superstars in a pole position sounds shoot out that includes the Sebastian Vettel of the scene, superstar Steve Pitron who, like his F1 comparable has that winning formula in his blood, having topped the annual D.J. awards on a number of occasions and, in the first of a two part specially devoted podcast to this "Formula 2" event, topped the Podomatic download chart, a better way to get you revved up for his rip roaring set (grid timing 1 till 3 a.m.) we cannot think of, so an essential listen by going to http://stevepitronsessions.podomatic.com/entry/2012-11-19T02_05_36-08_00, we thrilled to be back in our own pole position, right next to him on stage. Others lining up on the "Formula 2" grid include D'Johnny who is looking to sprint ahead of the pack at the start (he on first), while Paul Heron will be honing on the WE party lap record, rounding off main room proceedings straight after Carlos. But, akin to this second anniversary, there will be a second formula to fulfil, boutique clubbing brilliance Room Service having been given the green light in the second space, their own podium position players, Jodie Harsh, Fat Tony & Ariel, sure to set their own prolific party pace with lap time towering tunes.
So, with the Bernie Ecclestone of WE, Victor Pallas, overseeing these "Formula 2" proceedings and our own Charlie Whiting, Orange nation's Aaron Elder very much the race controller for this chequered flag celebration at The Coronet, it's now down to the dynamic detail as this second anniversary audacity takes place this coming Saturday (1st Dec), need we say where?, well the Coronet in E&C, doors opening at 11 p.m. and the event running through to a planned 7 a.m. finish, advance tickets definitely the way to go if you don't want to get stuck in the pits waiting for a safe release, meaning a visit to the direct online link at https://orangenation.ticketabc.com/events/we-party-london-form/ will get you a paddock pass priced at £18 (yes all the early bird £10 & super advance £15 options raced away weeks ago), while you can also grab one into your hand by zooming into Prowler, Clone Zone (both stores) & 50 Dean St in Soho, Solarstation also offering a super joint tan & ticket package, while if you suffer a drive through penalty by missing the advance apex on these, you can always pay on the door, but expect to pay more. And like an F1 race programme, this WE party serves up its own style of practice session in the form pre-party paraphernalia, first "practice" at Room Service this Thursday (29th Nov) with Kris Di Angelis & DMS making a clean getaway, then Rupert St entertaining Paul Heron, avoiding the waved yellows on Saturday from 9 p.m. till close, more info on the first practice session at Room Service out at http://clubroomservice.com & http://facebook.com/events/418746198197087/, while, for the  race itself, go to http://facebook.com/events/371392812947551/ &.or http://wepartylondon.com.
But we haven't quite reached our own celebration chequered flag yet, as there will be no safety car on track when special & surprise PA, Soraya Naoyin takes her own podium position at the packed Cornet playhouse, she having performed at some of the biggest parties across Spain, her appearance at the Infinita closing party a real highlight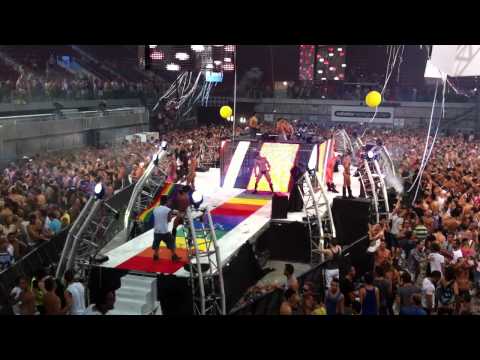 she having been taken on board by WE following that prolific performance, appearing for the brand on its "On Tour programme across Europe & the US, while she will be better know here in the capital for her vocal collaborations with D.J./Producer Albert Neve, the most notable hit being "She Loves" which will be part of her PA performance for sure,  the 2012 remix by Taito Tikaro sure to be a feature in Steve Pitron's set, this vivacious version also included on that phenomenal "WE Formula 2 Part 1" podcast.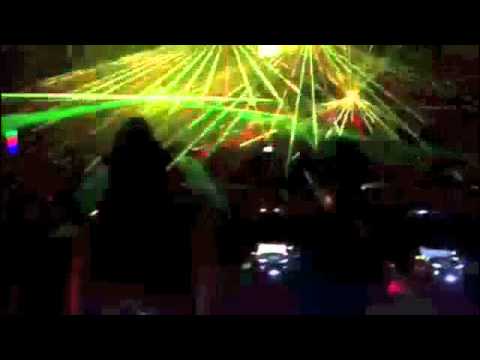 So, come Saturday and as the five red lights are replaced by green for go, we reckon this WE "Formula 2" event will break more than just lap records as it will definitely be THE place to be & be seen on the scene, we naturally in the thick of the terrific celebratory chicane twists & turns, live transmission as we  speed through the party race broadcasting via our nibble size tweets at http://twitter.com/discomatt, while if you see us, come say hi, naturally making sure you "Go There! Be There! (DISCOMATT)
From the backwater of Bermondsey to the vibrancy of Vauxhall, the scene's longest running & surviving weekly marks fourteen years of citric clubbing splendour tonight (Sun 11th Nov) meaning that the orbicular outing that is Orange simply had to make it to our "Pick Of The Day" choice, all the event detail a banner selection away opposite or an image click below, while we mark this outstanding occasion with our own overture beneath.
 
What started out as an alternative to DTPM and amidst a time in the capitals clubbing history when partying outside the usual Friday or Saturday night parameters was very much vogue, the then cavorting minnow that today is not just the longest running weekly club on the scene, but is undoubtedly the recognised & symbolic starter of the clubbing organisation we now know as Orange Nation (formerly The Orange Group). And while the beginnings were very humble indeed, Bermondsey the initial backwater choice and a traditional pub at that, the switch of suburbs proved the crowning glory & catalyst for Orange and all the other club brands that were soon to follow, A:M, Beyond, Gravity & Later, like their citric commandant, surviving while many others have fallen by the wayside, the likes of Salvation, Factor 25, Sherbert & Warriors all having made their Sunday mark but have disaperead into complete capital clubbing circuit obscurity. Yet through passionate promotion, a fervent & faithful following plus an indelible list of incredible ingredients that have remained part of the clubs award winning recipe through its history, Orange has not only survived, but for a substantial slice of its existence, thrived, meaning by marking its 14th birthday, there is much cause for citric champers celebration.  
So, having adopted the name for his now considerable conglomerate, the Nation's head cheese, Craig Elder, remains as fond of the brilliant clubbing brand that is Orange as he was when it all started fourteen years ago, Craig remarking that "…Orange is very special to me, it's where it all started, back in a small pub in Rotherhithe called the Prince of Orange…" this clearly the inspiration for the club's name, while he continues, "…I am very proud that it is now London's longest running weekly party and although it has evolved so much over the years Orange remains at the forefront of cutting edge house music, and even in these days of economic crisis it just amazes me how our loyal crowd just keep coming every Monday morning, proving that London is indeed a 24 hour city…". And Craig is spot on, both with his reference to the music of Orange and that, more than any other afterhours on the capital's circuit today, it exemplifies everything that is indulgently addictive about a club that week in week out re-writes the rules to the conformist start to the working week. Indeed, having succumbed to the club's citric splendour on a score or more of Sunday's, it has been Monday morning, sometimes afternoon before the routine reality has taken over, Orange still being able to achieve this fabulous feeling fourteen years down the line.  
Therefore, it seems wholly appropriate for us to sing the clubs praises from the rooftops as well as make it our pick of the day, and in so doing, share some of the event detail with you here, this "14 Glorious Years" event cracking open the celebratory champagne from 11 p.m. tonight at Fire, the home that is the cornerstone of it & its owning organisation Orange Nation. And while we could go into our own oratory Orange event detail, there is surely no-one better than its most prolific promoter to date, the superb Steven Sharp, to let you in on what this captivating club means & what this exceptional event will deliver when he say's "…Orange is an incredible thing, a perfect combination of people and house music, love and history, future, friendship and fierceness that has proved its place in people's hearts and as a founding father of the London scene. This Sunday brings together true DJ legends that we are proud to call our residents, representing this city with that unique, forward thinking and uplifting Fire main room soundtrack that has put Vauxhall on the map. Celebrate 14 years with all of the Orange family including Tonnic on live vocals, historic hosts and promoters, and most importantly – you, the children of this fine fruit!…"  
And those D.J. legends, well it's The Sharp Boys, Fat Tony, & The Oli, George & Steven playing a classics set,  special guest Paul Heron joining forces with Oli for a one-off back-to-back set, while no Orange celebration of this stature would be complete without the iconic playing & performing partnership that is Tony & Tonnic. But it doesn't stop there, oh no, as RAW returns with one half of its founding duo, David Jimenez, he joined for another back-to-back set showing by D'Johnny, while we are sure the thoughts & well wishes of all the team, Orange customers & cavorters, as well as ourselves, reach out to Hifi Sean who was very much looking forward to being part of partying proceedings tonight, but remains laid up in hospital following operation complications, you surely joining us in wishing him a speedy recovery. While Sean will be sadly missed, other fabulous & familiar faces from within the Orange family will be there, hosts Hrh Minty, Louise Port & Danny Boyce looking after you both inside & out, while the terrific Tom Fuller masterminds the Orange operation including the door, which as we said, opens at 11 p.m., the club running through till a planned finish of 7 a.m. Monday morning, entrance on the door just £5 before 1 a.m. (£10 after). And with special birthday presents for the Orange faithful (are you one?!), drinks priced at just £2.90, shots at £1, and an exclusive membership offer that includes free entry to all Orange Nation clubs during January, all up for grabs before 1 a.m., early is definitely better than later, more info if you need it out at http://orangenation.co.uk.  
So, with a resounding attendance recommendation as well as wishing Orange a very happy 14th birthday, we both concur with as well as leave some of the last words to Craig Elder who say's "…I want to thank all the DJs and loyal fans that have supported us over the last 14 years, making Orange the Monday morning phenomenon it is. Here's to the next 14!…", definitely hip hip hooraying that & finishing by simply saying, miss this birthday bash and you will definitely miss out, so make sure you "Go There! Be There!" (DISCO MATT)
Postscript  
In celebration of the outstanding Orange occasion, two of the clubs original resident D.J.'s Steven React Sharp & George Sharp Mitchell, better & more simply known as The Sharp Boys, have laid down a special podcast production that gives more than a hint of what to expect from their equally special "classics" set tonight, so one not just for your collection, but a wonderful way to get you into musical mood for tonight's birthday bash, download/stream options a click away at http://orangenation.podomatic.com/entry/2012-11-07T10_18_51-08_00. Music Is The Answer! Go There!

We have flaunted with fluorescence, gyrated with giraffe's, played with the pharaoh's & filled our faces with fast food, but come Sunday it will all be about samurai's &sushi at sunset as WE London turns Japanese on us with a bank holiday tea dance, the dinky detail an image click below, while DM propels the PR as well as a specially prepared podcast by one of its more prolific players, along with all the detailed in unrivalled concentration & coverage beneath.
 
Of all the countries that have touched & influenced the capitals clubbing circuit over recent years, Spain has to rank pretty highly, a whole wave of brilliant brands having made an impact here, Cafe Ole, La Troya & Space among them, while the two biggie's, Matinee & SuperMartXe have certainly been significantly responsible for transforming both the style & substance of club events in London. But while these two global giants can take plenty of plaudits for making home grown brands think a little more out of their four walled boxes, as well as having captured the imagination of clubbers, the slightly newer kid on the branding block has at least matched, and some would say, exceeded its nemesis neighbours in virtually every department. With its significant statement being the huge LED style stage settings in its shows, but with an equally resounding reputation for delighting its discerners a real sense of fun & frivolity in its successive sequence of events and it is no wonder that WE has pretty much left both Matinee & SuperMartXe behind in its quest to become the biggest international brand to walk the walk & talk the talk in London town.
Indeed with record numbers of attendee's to parties this year alone, WE has certainly scored highly on the popularity stakes, claiming The Coronet in Elephant & Castle as its own, 2012 having already seen Spanish based promoter Victor Pallas & his team stage five events, the dizzy heights of "Safari" on 1st Jan matched in their individual ways by "Fluro", Pharaoh", "Fast Food" & "Players", WE having proven to be the place to be & be seen on the scene, whether in tea-dance or regular format. Furthermore, what London has achieved with its staging of WE is nothing short of miraculous, as Victor has been quoted as saying on a number of occasions that the capital is second only to the brands home of Madrid in terms of both content & charisma, the UK promotions team, Orange Nation, having led the way on many occasions with premiering the latest & newest concepts for the club ahead of its Spanish backyard base. In fact, London was the first to show us "Safari", flaunt "Fluro" & propel "Pharaoh", while it toed the Madrid line with the following two, but is set to score another first this Sunday, when it entertains the latest WE wonder, "Hi Japan", another seemingly off the wall idea but one that will surely shout the statement of fabulous fun of all the former forays.
So what's this latest theme all about? And what can you expect on the stage show & music front from "Hi Japan"? Well, if we are to be honest, the theme is a little lost on us, the feeling we get being that the team here in London aren't particularly in on the act themselves either, the event PR patchy to say the least, this the only inkling they giving us when they say "…the stage will be as spectacular as ever – offering custom visuals and incredible special FX via multi LED screen installations and incredible staging and production…" while the billing for this latest WE event is bold, they stating that "…with the last Monday off work for 2012 expect a massive turnout with London's hottest boys out in force, transforming the Coronet into a hot and steamy mass of muscle, getting down to the beats of London's hottest D.J.'s…", no mention of Japan anywhere, although we highly suspect that, as our title suggests, emblematic elements from things we immediately identify as hailing from "The House Of The Rising Sun" will be used to exciting effect in both the LED displays & the dancers costumes, something we have come to expect from the wonder that is WE, Yet, in fairness to the London team, we know from both experience with the brand & the way Victor & his Spanish set operate, that they tend to keep much of the staging & costuming detail close to their chests, so as to create the maximum anticipation & subsequent impact as is possible, but are equally sure London is, nevertheless, very much in the loop. All that said, one thing we can confirm is that the dancers will be every bit as dream worthy as previous outings, so spots close to the stage would be an advantage, while stepping back to take in those massive LED displays is also advisable.
However, one department of the WE dancing delectation we can be certain sure about is the music, the line up of D.J.'s looking particularly good, not least that resident Spanish superstar Carlos Gallardo will be making another welcome return to the capital, he having featured in nearly all the parties here since WE started 18 months ago, his heady mix of euphoric euro-beats, blended with more progressive pulses & tech come tribal tones, ranking him very highly in our espaniol estimations. Indeed, we are not the only ones to think this way, as Mr Gallardo has been voted as one of the top D.J.'s in his country on a number of occasions, while the demand for his services across Spain & Ibiza speak for themselves. Furthermore, Carlos is pretty active in the recording studio, his latest track project "After The Summer" seeing him team up with vocalist & top draw PA Peyton, we loving the video trailer for the track below and will hopefully be an inclusion in his headlining set at the Coronet on Sunday, Carlos even having remarked of the WE "Hi Japan" event as nothing short of a homecoming, London undeniably one of his favourite international destinations to play, among the countless others he travels to in representing the brand.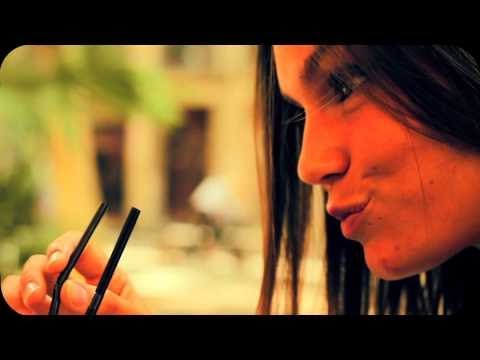 However, London packs a representative punch at this WE, as our own all-star makes a welcome return to the line up, Steve Pitron having been at the inaugural event in December 2011 and gave us the biggest & best start to any clubbing year in our history at "Safari" in January. But having shown his spectacular hand at "Fluro" & "Fast Food", we cannot wait to be back on stage with him on Sundasy, not least that we reckon he has a pretty special set in store for the packed out place that will be The Coronet in his hands, Steve continuing to delight us a generous sprinkling of new sounds each & every time we hear him play. Plus, we have it on extremely good authority that he has produced a specially devoted podcast to this event, one which we are told is "…a one hour blast of peak time Pitron…" and contains some of his favourite tracks from his recent smash "Summer 2012" series along with some brand spanking new sounds that we are hoping will feature in his live set. Indeed, literally as we were going to press with this post, news came through that the podcast was being released & loaded up to at http://stevepitronsessions.podomatic.com, Steve concurring with our commentary when he say's "…this 1hr mix includes some tasty new tracks from my current afterhours sets as well as a handful of tracks you will recognise from my recent Summer 2012 sessions that will form part of my set…", this latest Pitron pressing sure to attract the usual frenzied attention that all his previous releases have, daily downloads regularly exceeding the four figure mark, the direct download link being http://stevepitronsessions.podomatic.com/entry/2012-08-23T03_59_43-07_00. 
But the D.J. line up story doesn't stop at these two, although to be fair (especially in our estimation), they will be stealing much of the "Hi Japan" limelight, the Spanish flag will be flying high & proud as Gonzalo Rivas is another that makes a welcome return to WE, this incredibly experienced individual much missed on the capitals clubbing circuit since moving back home to Valencia where he is now permanently based. But making trips across for the big weekends on the scene, Gonzalo is back & sure to steal a sizable chunk of that spotlight for himself with a set to savour, while the D.J. duo of Alan K & Paulo Moreno will also want to have their WE say, a back-to-back set that completes the main room musical package, while the welcome retreat of the upstairs lounge will be masterminded by Fast Tony & guests, representing Jodie Harsh's boutique clubbing brand, the award winning Room Service. And on a hosting front, JJ Clark & Ben Kaye once again join forces both inside & out, while no WE party would ever be the same & the queues managed as efficiently without the services of Tom Fuller, this leaving us to fire off the ticket & event detail, WE "Hi Japan" taking place this Sunday (26th Aug), door opening at the "tea dance" time of 6 p.m. & the event running through to a planned 2 a.m. finish, advance £18 tickets the only options left, as all the early birds have sold out, these still reasonably priced passes on sale online at http://orangenation.clubtickets.com/gb/2012-08/26/we-party-london-hi-japa as well as at the usual Soho outlets, while entry will also be available on the door but expect to pay more, further info out, should you need it, at http://wepartylondon.com.
So, needless to say & following our return from our summer sabbatical, we will be in the thick of the "Hi Japan" action, probably stage bound with a certain D.J. (or even D.J.'s) for part of proceedings, we hope nibble size review tweeting our way through it all. So, if you see us, come say hi, failing which you can follow the action live at http://twitter.com/discomatt, this certainly looking like another wonderful WE event extraordinaire. (DISCO MATT)