Posts Tagged 'Jodie Harsh'
As the Deelooded day draws captivatingly close, we follow up our preview, "Making Majestic Moves" with the latest news on this Eastside event, including the announcement of the second space line-up, while also recapping on the important info ahead of this must be seen on the scene spectacle.
We just love it when a clubbing event causes the kind of excitement that sends our senses soaring and our arteries bursting with anticipation, evoking the days of our youth when each & every weekend would rear these reactions, while we treasure these magical moments which these days, are sadly seldom. However, in Deelooded "Eastside" we have one such example that has created a real buzz in our body, perhaps exacerbated by the majestic moves & considerable changes the club is making, not least switching from the same old same old south, to the brave new wonderful world that is East. And with Shoreditch already a melting pot of alternative & in-vogue parties, the likes of DISH, Gutterslut, SOS & WAR attracting the kind of crowds that wouldn't be out of place in Soho, plus with nearby Kings Cross hip & happening hangout, The Egg, transcending the hetro/homo divide, Deelooded, in situating itself in Shoreditch, is finding itself very much the centre of attention. So, in true to form style of this marvellous meet, the team behind the most talked about club of 2012, is charting its new chapter in clubbing, doing exactly what it did when it launched, turning heads, wagging tongues & creating a scene stir that other clubs & events must surely look onto with envy.
Having gone into dynamic detail about Deelooded in our preview "Making Majestic Moves", one well worth a read at http://discomatt.com/web/?p=6708, as the day for this brilliant brands "Eastside" event draws close, this coupled with the formal press release of the line-up for this Sunday soiree's second space, we thought we would, in addition to sharing this latest announcement, recap on some of the important info of this must be seen on the scene spectacle. So to that second space news and an announcement that pretty much confirms what we deluded (no pun intended) to in our preview, the line-up is however boosted by a back-to-back duo direct from Deelooded's old stomping ground, while this second space at "Eastside" will now very much be the domain of Dupé, that's Mark-Ashley Dupé, the heavenly host that has been with Deelooded from the start and has amassed networking skills that see him as a significant Shoreditch scenster. And "Dupés Deelooded Den" is an extension of  Dupés Den Presents, a polysexual promotional events brand founded in the heart of East London by Mr Dupé, the team telling us that "…he will be taking over Room 2 at Xoyo, with hot urban house D.J.'s Dayne Harper, Tom Frankel & Maze & Masters providing all the bass & beats that are keeping this new vibrant London club scene funky & fresh with a deelooded twist.."
So, with that dynamic duo Maze & Masters confirmed, it's worth running back over the rest of the D.J. line up, one which should see Deelooded packed & pumping like never before, the headline act, in our books at least, surely being Boy George, this a-list star of the music scene obviously famous for his chart topping hits with Culture Club in the 80's, while his more recent career behind the decks has seen him play in some of the biggest clubs in the world.
However, being a close friend of Fat Tony's has seen this true superstar play at a number of gigs in Vauxhall, he having featured most recently for Deelooded's "Coz Not Everything Is Black & White", while he also rocked the "Royally" romp in June, as well as helping the club launch new venue Covert (Deelooded's former home) at the beginning of May. So, you could be mistaken for him being a fully fledged resident and, in some ways he is, while Tony does like to mix it up a bit, although is sticking safe with other regulars Tom Stephan, Jodie Harsh, both familiar faces in Shoreditch Tom having promoted, alongside Kris D Angelis, the marvellous meet, Meat< which he neatly followed with DISH, while Jodie plays for Tom's clubs and was at the centre of the Meat off-shoot, Downtown., this queen of the socialite scene naturally an integral promotional part of Soho's Room Service, while featuring regularly at East Bloc's Friday frolic, Super Electro Party Machine. Add to that, Hannah Holland, a true east end influence who is a brilliant & brand new addition to the Deelooded team and we reckon Tony has scored a heavenly house music hat trick with this five-a-side winning main room team  (George, Jodie, Hannah, Tom & Tony).
Well that's the D.J. line up, so let's recap on the event information, Deelooded "Eastside" taking place on Sunday 10th February, so a switch from Saturday's, the timing also changing to the t-dance traditional 4 p.m. till 1 a.m., the other big change of course, being the move to Shoreditch and the hi-tech industrial warehouse venue Xoyo, which nestles just south of Hoxton on Cowper St. (full address 32-37 Cowper Street, EC2A 4AP). As for admission, we are still awaiting news of advanced ticket options, although with just over two weeks to go, we suspect it's an entry on the door arrangement, that price at least confirmed as a very reasonable £6 before 8 a.m. or £8 thereafter, as long as you are accompanied by a flyer or ad, while we suspect standard door taxes will be between £10 & £12 accordingly. So, the place to watch for pre event ticket ordering is Deelooded's page at https://facebook.com/deelooded, while we will, naturally, bring you the news as soon as its hits, the addition of new host Daniel Lismore & his pulling power, combined with all the networking skills Fat Tony, Jodie Harsh, Tom Stephan and the dynamic draw of Boy George, hinting to a word of warning as we reckon you will need to be at the door by four to secure your entry,  the queue of clubbing clamberers'  likely to stretch a country mile down Cowper St and beyond come five of six.  
So, with our anticipation in the ascendency, our expectations heading for eruption and our excitement close to fever pitch, we can say with complete conviction that Deelooded is a date in our disco dance diary that sends every other into the shade in comparison, meaning come rain or shine, hook or crook, we will, and you should also "Go There! Be There!" (DISCO MATT)
It was the soiree sensation of 2012, turning heads & wagging tongues even before the actual launch in February, while true to form in 2013, the divine Deelooded is doing it again, making majestic moves out east, throwing the cat amongst the pigeons and creating a scene shake-up stir, we looking at this brilliant brand & it's "Eastside" event in our first preview of the year.
We have so often said that if we had a penny for the sheer volume of club launches we have seen come & ago, some with alarming speed, we would not just have pennies, but pounds enough to fill a jam jar & more, while of all those pounds that we could have amassed, just a few remain today after all the years we have been circulating the capitals circuit, Beyond being one, Orange another and A:M a third, all surviving well beyond the so called seven year itch. However, more recent additions to the dynamic & diverse scene that is London, continue to make their mark, Room Service, Gigolo & WAR, three examples, while just this last weekend, we helped DISH  celebrate its first birthday and, given its success, should be celebrating the second in a year or so. Indeed, as for second's, one of the biggest import successes of late has been the Spanish splendour that is WE, the "Formula 2" anniversary back in December proving just what a prolific &popular party it is, while this coming weekend, a shindig on a smaller scale also marks its second birthday, Jim Warboy's SOS celebrating in style at the enthralling East Bloc. So talking of East and talking of recent additions, there is a club brand that has been turning heads & wagging tongues since its start back in February last year and looks set to create as much of a stir twelve months on with a majestic move out east, also switching from a Saturday to a Sunday, a change of location, of venue and of appeal set to send this club on a soaring course of success.
Deelooded has certainly created a stir on the scene, this brilliant brand having gained considerable kudos even before it opened its doors at Factory in Vauxhall almost a year ago now, a rundown space that was soon converted into what we now know as Covert, the eye catching Deelooded advertising campaign certainly turning those heads more than any other club launch we can think of, and we have seen a lot in our time. The brainchild of Fat Tony, a scene figure that has gained iconic (some would say legendary) status over the years, Trade having propelled him into the eyes of the world, while T.V. documentary appearances and regular inclusions in the press have kept this colourful character in the scene spotlight for as many moons as we have been circulating clubs.  But with his Deelooded creation, Tony had his the first full-on promotion that he could call his own, his involvement with many others, Orange included, along with his extensive portfolio of D.J. gig appearances, as well as scores of scene connections, placed Deelooded in a very powerful pulling position from the off, the tongue in cheek poke at celebrities & stars, not just of the clubbing scene, but much further afield, attracting plenty of attention and setting the club on a course that would see a sequences of successes from February through November last year. Indeed, with an a-list of scene D.J.'s having played for Deeloooded, Superchumbo, Danny Rampling & Boy George included, plus with the likes of Kate Moss & Jake Shears having paid visits, the club has certainly made its mark magnificently.
So what of that string of successes in 2012? Well, the launch night on 25th February at Factory was an absolute roadblock affair, by all accounts queues stretching close to Vauxhall tube station, such was the desire of droves to be at what was THE place to be & be seen on the scene, Tony & his terrific team transforming the rather squalid space into something quite special, this pulsating party followed by a repeat roadblock performance on May Day bank holiday weekend, while just a month later the brand was royally Deelooded, joining the while country in celebrating the wedding of Will & Kate. And the strength of these successful showings remained in the marvellous marketing deployed well in advance of outings, Tony always armed with Deelooded stickers at each & every club he played, while that playful poke at people also ensured it remained a focal attention grabber, even we getting the "Deelooded" label across a score of social networking pages. But the success story continued deep into the summer, the "Cos Everything's Not Black & White" benefitting brilliantly from that amazing advertising placement campaign that the club had become so adept at, while capturing the mood of the moment in August, as Olympic Games fever swept across London, its "Let the Games Commence" event boasted its own team of dynamic D.J. athletes, Pagano among them, while others in this resplendent run have included Jodie Harsh & Smokin Jo, Tony also pushing new talent Matt Bogard into the spotlight, along with established others like La Gosse & Guy Williams.
Yet, as big a splash & as a much a resounding success Deelooded had proven to be in that run between the launch in February & the amazing August outing, it seemed that the promotional wheels came off a little, the usual advanced advertising & propelling of the next party, "Fake Realness", noticeably absent.  So, even to he untrained eye, there was definitely destablising forces distracting Deelooded from doing what it did best, sods law for us, as this would be our first appearance at the brilliant brand, although with a sterling set performance from Danny Rampling, an equally entertaining evening among many friends & familiar faces, Jamie Head's second space showing a heavenly highlight, we had a good enough time. However, over & above those discontented distractions, there was a feeling that the Deelooded head of success steam was running out, a turnout that fell short of expectations signalling the need to change, we having been privy to plans from the clubs promoter to switch from south to east, his aim quite clear, to put this brilliant brand in amongst what has clearly become an artisan alternative scene spot, the likes of East Bloc, The Dalston Superstore & The Joiners Arms attracting a clubbing crowd that has made Shoreditch the latest marvellous melting pot of a place to be seen. That said, Deelooded was still making its mark on mainstream clubbing, the very first day of 2013 seeing it "Take Over WE Vogue", sporting the second space at The Coronet, the team talk back to its fabulous form, Tony remarking that "…we all know that everyone's been dying to go to WE Party Vogue for the sole purpose of partying it up in the DEELOODED room…" adding "…we are back, fresher, more fabulous and slightly more DEELOODED than the last party…", while eyes were already pointing towards that move out east and renewed fortunes for this faltering frolic.
So, with the Deelooded movement cast dyed, all eyes are now on the brands effective 1st anniversary event on Sunday 10th February, yes a Sunday rather than a Saturday, but a switch that we have every confidence will go down just as well as the move out east, Xoyo the new host venue, one situating in the epicentre of Shoreditch. Nestled between East Bloc to the west & The Joiners Arms to the east, Xoyo can be found on Cowper Street and is s a warehouse style venue but with a sophisticated style, a trip to http://xoyo.co.uk/ revealing more about the place & its parties, while from talking to Tony, he has is just as assured as us that it will prove as good if not a better space for Deelooded than Covert was. And, while this move of locale puts Deelooded firmly in the "East London" bracket, Tony is keen to stress that his brand is "…not just about East London, this party is about London as a whole…" adding that ",,,last year Deelooded shook up the scene, bringing east and south together in South London, now it's about taking the best of the south and the east and taking it to a fresh venue in the east.." although we would go as far to say that this next event will attract guys & gals from the north & west too, not to mention the central Soho set, as Tony & his team set a brave new & wonderful world course for Deelooded, the PR going on to say this, "…look what the cat dragged in to 2013…" this, "…set to shake up London even more…" and this "…the cat is well and truly amongst the pigeons and the fur is gonna fly!…".
With the PR doing the talking and the amazing advertising beginning to kick in, what of the event detail itself? Well Deelooded "Eastside", as we have said, takes place on Sunday 10th February at Xoyo in Shoreditch and pitches its party at the t-dance timing of 4 p.m. through till 1 a.m., hence our prediction that this majestic move will prove very popular with party people & fervent followers alike, the team talk brimming confidence when they say "…Deelooded will bring a scale to the east  that is rarely achieved, in a big, industrial warehouse style location, combining the fun to be had in Vauxhole with the coolness of east across 2 rooms…" that tongue in cheek reference to its former home spot, true to Deelooded form, while familiar D.J. team territory balances the switch stauts quo, Boy George, Superchumbo (aka Tom Stephan) , Jodie Harsh & Tony himself all returning for "Eastside", while an east end influence was inevitable, Hannah Holland a welcome addition to the main room team. However, with Deelooded host of old, Mark-Ashley Dupe also hosting the second space, taking to the decks himself, along with Dayne Harper & Tom Frankel, this "Eastside" event certainly has a fresh feel to it, Daniel Lismore another ample addition to the team, he taking over the main hosting & promotional duties, while Alex Palumbo completes the lustered line-up. As for entry prices and advance tickets, we expect to receive details in the next few days, so watch this space for news, while to keep tabs, you can always visit the club's Facebook page at http://facebook.com/deelooded.
So, concurring with the clubs creator, we reckon that Deelooded, with this majestic move, has definitely put the cat amongst the pigeons and already looks like being THE place to be & be seen on the scene with its "Eastside event, meaning Sunday 10th February should be in your disco dance diary, as it is ours. (DISCO MATT)
It may have had the WE Vogue second space rug pulled from under it, but the cool & trendy Thursday nighter boutique clubbing bash Room Service plays host to the pre-party for this NYD scene show stopper, Jodie's jaunt sweeping aside Shadow Lounge & Society our "Pick Of The Day" today (Thurs 27th Dec), all the event detail a banner selection away opposite or an image click below, while we strike a pose with our picture of the PR beneath.
 
With Thursday's having gained a reputation for being the new Friday's for many cavorting clubbers, there is no doubt that Room Service, the swish & stylish Soho soiree that also spearheaded the trend towards boutique clubbing, has been a considerably contributor in making Thursday nights so popular on the scene. Indeed, with the likes of Gigolo (now a Wednesday meet), Society & a series of Shadow Lounge shindigs following suit, these along with Soho watering holes such at Circa, Profile & Ku Bar making hay of this increasingly popular night on the weekly clubbing circuit calendar, Room Service has very much transformed this fourth night of the week, itself still as popular as it was when it launched just over two years ago. And its success has to be down to the networking brilliance of promoters Jodie Harsh & Kris Di Angelis, this along with a winning formula that continues to be terrifically tweaked to keep the offer fresh, while it is very much the place to be & be seen on the scene, Room Service attracting one of the trendiest & good looking crowds or any club night we know, its compact yet classy setting in Maibella on Greek Street suiting this superb soiree's fervent followers down to the ground.
However, Room Service has also gained a reputation for sporting a whole load of pre-parties, joining forces with a myriad of meets such as East End clubbing brands WAR, Tramp & DISH, while big hitters Matinee, WE, CasaLatina, & As One have all held pre-party bashes at Jodie's jaunt, tonight's get together down Greek Street way seeing the team roll out the pre-party red carpet for WE's NYD extravaganza "Vogue", there sure to be plenty of pose striking and bodies moving to the music. And while the likes of Gene Kelly, Fred Astaire, & Ginger Rogers danced on air in Madonna's track vocals, there will surely be lots & lots of dancing to the superb soundtracks supplied by a dream team D.J. line of our Shoreditch son Kris Di Angelis, along with one of our protégé players, Adam Turner, both sure to hit the heavenly house music mark, Mr Turner's uplifting, progressive & pop-tastic house compulsively contrasting with Kris's electro twisted tech & nu funk that make an irresistible combination hard to beat. Plus with Jodie in full hosting mode along with the majestic Munroe Bergdorf & the marvellous Mark Ashley Dupe, not to mention the charming JJ Clark managing the door and handing out the most warming welcome we can imagine and if you haven't yet be pampered by the Room Service show (where have you been) then tonight is the night to do it.
And if you don't believe us, then just take a look at the compelling PR evidence below which should leave you in no doubt that stepping out & being seen on the scene at Room Service is very much the Thursday way to go, this what Jodie & her team have to say of their soiree…..
"…Last Thursday was one of craziest parties to date, so go on… treat yourself to a few days lounging in your silk robe and nibbling on mince pies as you'll need all the energy you can get for this post-Christmas Service – we're going at you hard this week.
We'll be helping the boys from WE Party get warmed up for their January 1st blowout with the official pre-party for WE London's "Vogue NYD T-dance", while this week's beats are provided by Room Service residents Kris Di Angelis & Adam Turner.
Plus,let our hosts Jodie Harsh, Munroe Bergdorf & Mark-Ashley Dupe lead you astray, over to their table and onto the dance floor. No one parties like Room Service, this is the real deal, the full package, the fuckin' best…"
…..while this is the dinky detail on this marvellous WE pre-party meet…… 
Room Service
@Maibella, -13 Greek Street, Soho, W1 4DJ.
Open 10pm – 3am
Door Prices £6 before 11pm, £10 until 1am
(It gets busy. Realllllll busy. Don't be left out in the cold – rock up before 11:30pm)

TABLE SERVICE – Book via concierge@clubroomservice.com
More info out at
http://facebook.com/clubroomservice
http://facebook.com/events/435629526492085/
So, what more can we say apart from, if you want to be & be seen on the scene, rubbing shoulders with the Soho stylish set, then Room Service is THE pace, meaning you should not hesitate, procrastinate or cogitate, but rather simply, "Go There! Be There! (DISCO MATT)
The build up was mind boggling, the anticipation was at fever pitch and our emotions were on a knife edge, but as the reality & then enormity of WE Party London's "Formula 2" event began to play out, we were totally amazed by this awesome anniversary, but what made this WE the best ever?!?
When it comes colossal & captivating clubbing and to staging spectacular shows, creating that wow factor, it seems the Spanish have it down to a fine art, a whole host of brands both well established & relatively new to the game, proving that no other nation can touch them in terms of size, spectacle & theatre. Yes the Brazilians have a good crack, The Week an excellent example, while Italy's Muccassassina has a reputation for eye catching entertainment. But, for us especially, it is the likes of Matinee, SuperMartXe, La Troya, Cafe Ole & Space that have held and (in some cases) continue to hold the key when it comes to what has become an amazing addition to the clubbers experience on the capitals circuit. Indeed, who can forget the significant splash that Matinee made when it first landed in London back in 2006, a subsequent five season stint seeing it pretty much transform the style of what we would term as super size clubbing, opening a floodgate for others to follow, SuperMartXe then stepping up showtime yet another level, who can forget "Under The Sea", "Hot Wheels" & Samurai", each showcasing spectacular effects & props that set that standard bar higher than any other club before it.
But there was to come a new pretender to this colossus clubbing crown, a brand born out of the desire for something quite daring, dynamic & different and one that from the minute it marked its first meet on the capital's clubbing circuit calendar, not only turned heads but got tongues wagging with it's simple yet striking name & its first party theme, both which would set it on the road to not only succeeding SuperMartXe to the top of the London clubbing tree, but knocking into virtual oblivion as it wooed & wowed clubbers with its "New Formula" of fun. Yes, it was December 2010 and WE Party had landed in London, nothing short of pulling the rug from under SuperMartXe's feet, leaving it floundering in the wings while WE stood smartly in the spotlight, its USB, the now infamous LED displays on a more gigantic scale than had ever seen before, while that formula of fun has exuded from every single event since that London launch, WE not scared of poking fun at itself, themed events such as "Attacks", drawn from the Mars Attacks film & "Candy" very much a parody of Charlie & The Chocolate Factory, while "Fast Food" was seen as some as quite tacky but that was exactly the point.
Yet while WE may have been born & bred in Madrid, in London and venue The Coronet, it had a set up that virtually mirrored La Riviera both in size and stature, while in the two years WE Party has been captivating clubbers in the capital, they have been fortunate to see no less than a dozen premiere's of successive event themes, just 2012 along seeing "Safari", "Pharaoh", "Fast Food" & "Hi Japan" all splash their splendour in London first, while "Fluro" remains an exclusive event that has yet to be shown elsewhere. However, the wonder of WE has achieved so much more than its predecessor which, while championing cutting edge clubbing, had a serious style & uncomfortable attitude to it, while Victor Pallas & his team have been at pains to propel that fun element, not just through the themes, the stage shows & those now instinctive LED displays, but also through the music, lightening the mood with more vocal injections & less of the tough tech & tribal that had begun to dominate the euro-style clubbing sound. And with Spanish superstar Carlos Gallardo on board, they had the perfect protagonist of this new lighter & more upbeat musical movement, while the capital's ace in the playing card pack, Steve Pitron, proved as much of a heavenly house music hand as his Balearic buddy, these two incredible individuals more than any others, making an unbeatable WE combination that would further propel London as the premier place to purvey these prolific parties. So, with the 2nd anniversary looming, it came as no surprise that the capital would once again show the way for Spain to follow, the fevered anticipation for & expectation of WE's birthday bash "Formula 2" totally consuming us for not just hours or days, but weeks before that actual night itself.
However that night was with us, a liaison with the mini Pitron posse before arriving at The Coronet only served to heighten that fevered anticipation and, now, excitement, that what we had told ourselves would be the best WE party yet, had the feeling that it was going to be just that, beautiful Brazilian Bel's nerves worse than ours, while our new found friend and disco babe, James, was the calming influence amidst this clatter of pre-clubbing cacophony. However, with a hop, a skip & a jump (or rather a car sprint) we found ourselves revving our valves at the doors of this "Formula 2" event, the warming welcome of both JJ Clark & Tom Fuller serving to further calm our emotional engine that was ready to roar into action. And it wasn't long before we were in, both AAA & VIP passes in hand, heading for the stage which was to prove our primary stomping ground for the majority of this superb 2nd anniversary spectacle. And on the stage in his own pole playing position was D'Johnny, who had already set the early "Formula 2" race rhythm pace, sprinting off the sound starting line akin to Michael Schumacher, weaving in & out and up & down his tech infused track of tunes with exceptional effect, a crowd that was building before our very eyes, lapping up his twists & turns as he shot through a captivating chicane of sound choices including his ultimate WE track pick, his own bootleg of Michael Gray, Damism & Rae's "You Will Remember".
However, it was the VIP balcony that was our next destination, although we steering ourselves towards to front bar first to pick up our firm friend James, at the same time bumping into familiar faces aplenty, not least old Industri pal Chris Wilcox who was making his first foray to WE in a while and was keen to catch up on lost time. So, having completed our own little catch up with Chris, it was our first pit stop for refreshments that was the order of the marshalled moment, the VIP balcony already brimming with boys & girls eager to let their party hair down, Mark's McKenzie & Williams amongst them, while Verity Mayes was in our midst too, although it would be Mr Pitron & his tickling pranks that was play out for the next part of this engrossing event, Steve chasing & goading us as well as employing the services of strangers to surprise & trap us into ticking squirms & squeals, much to the delightful hilarity of both Mark's & many around. But while we were distracted by these Pitron pranks, The Coronet was filling out like never seen before, a glance of the dancefloor seeing wall to wall bodies, spinning & swaying to D'Johnny's superb sounds, the stage & LED displays still to fire into full-on action, although the atmosphere was already amazing, a real buzz about the place, very much akin to an F1 circuit, shimmering as the score of racing cars circulate with stunning speed.
But the already significant sound speed of this "Formula 2" was about to substantial shot in the heavenly house music arm from scene superstar Steve Pitron who, behind our back, had sprinted across to the stage ready for his set and was waving us over, text messages calling for our company vibrating in our pocket and before we could grab our own pole position next to our premier player, Mr Pitron had swept aside his Schumacher podium player, D'Johnny heading for a race retirement, while, like Sebastian Vettel, our man hit the front with a bonanza of beats that starting with the crowd pleasing "Somebody I Used To Know", while the enormity of this all-encompassing experience was already beginning to erupt our emotions, both Bel & Steven Galo by our side, through no fault of their own, making tear tumbling matters worse. But it was Steve Pitron's perfectly positioned picks that would prove the trademark tears catalyst, first "Timebomb" hitting us hard, then "Can't Stop Me" living up to its title, as our joyful tears were now on constant tap, the lengthy build up to this "Formula 2" event manifesting itself in a release never seen on this scale ever before. But the magic of the music & our privileged pole position on stage had left our disco babe James bereft on the dancefloor we checking in to make sure he was okay, before allowing ourselves to further sink into the splendour of what would prove yet another pitch perfect Pitron performance of a scintillating set.
Now we were ready for the stage shows to commence, the drop dead gorgeous dancers, all scantily dressed, passing by us within touching distance as they sought to assume their positions, although this would prove one of a couple of false starts, drive through penalties served while Steve's sound selections continued to erupt our emotions. With Bel's favourite tune of now, "To The Moon & Back" one, we succumbed to "Symphony", galloped to "Gotta Be You" & dived into "I Do". But as if all this activity wasn't exciting & enthralling enough, a tap on our shoulder saw Balearic beatmaster Carlos Gallardo appear, this one of the huge highlights we had been looking forward to, he giving us a huge hug & then falling into an impromptu dance with us as well as catching up ahead of his own spectacular set. But with the dancers back, including Elektra Paris & Le Menor, who, just like Carlos & Steve, are intrinsic individuals without whom WE in London is never the same, while we remarking to ourselves that our vocation at this pivotal point in "Formula 2" proceedings, that our vocation doesn't get any better, to be on stage with all these stars, now including P.A. Soraya Naoyin, while camera clickers Nico Montenegro & Chris Jepson were also on hand shoot all these stars of the simply superb show & spectacle that has already become the best WE party in London yet.
With the first of two Soraya P.A. performances over, it was back to those trademark tumbling tears for us, as further Steve selections would erupt our emotions, so much so that we needed to take our leave of the stage, having soaking up the unfolding fabulous string of "Formula 2" inspired visuals, these without doubt the best we have seen at a WE party yet, our retreat away from the stage only serving to substantiate that claim, the while chequered flag effect in front of the D.J. booth & the expanse of multi faceted formula style imagery impressive to say the least. But with a complete calamity with ordering a drink for the prolific disco spinning Steve, sending us to & fro between the main & VIP bars dampening our stratospheric spirits that had been speeding Scuderia style, a simply stupid stocking slip up leaving us lacking the lemonade for our D.J.'s drink, although all that was to be forgotten in an instant as the next Pitron pick sent us soaring again, the towering Taito Tikaro track "Not Alone" brandishing us breathless with its brilliance, this the first time it had captivated us in a club. And it seemed we weren't alone, the sea of revellers below us on the dancefloor reacting resplendently, as they had for his whole set. However, there was still more to come, an what a track it would be, Steve's own ultimate WE choice a recent find that had spellbound us from the moment its majesty marauded us, "Beautiful Lie" the perfect curtain call to an equally perfect performance, while the last Steve sound shout would go to "Must Be The Feeling" another towering & tear tumbling tune.
So, it was now Carlos Gallardo's turn to try & set the "Formula 2" sound lap record that had be scored by Steve with each successive superb selection, although not before Soraya had completed her second stint on stage, her anthem, the Albert Neve classic "She Loves" a sure-fire inclusion certainty. But the spotlight was on the Fernando Alonso of the WE Party "Formula 2" package, as our Spanish superstar D.J. set about delivering a dance dream of a drive that would have made his F1 comparable proud, a brilliant blend of tech infused treats & uplifting vocal injections, a string of Adele choices playing into the capacity cavorting clubbing crowds hands, not least our disco babe James, whom we had joined down on the main floor and who was showing his dancing dexterity to dynamic effect, outstripping many of those performing on stage & certainly impressing us immensely. But with Steve in close call & hardly room to swing a cat in a space that was crammed with cavorters including Celso & plenty more of the Brazilian bunch, Mhardeen spotting us from afar, while Luis was flying, it would be the Pitron tickling pranks that would leave us cowering in the corner, even James piling in, one amusing attack after the other leaving us sunk in submission. Our antics aside, Carlos was still the centre of attention, his set showing at "Formula 2" akin to that Fernando Alonso comparable, the words  brilliance, character, consistency, excellence, exuberance & flair, exemplifying what was a solid & sterling set that captivated the capacity crowd from start to finish, cementing him as a capital & Coronet clubbing crowd favourite.
With the action far from over, there was still plenty to savour as Carlos ploughed deep into his set showing, the Room Service second space having pulled in a considerable crowd of its own, Jodie Harsh's deck turn complimented by resident regulars Fat Tony & Ariel, while hardly a space or spot was left untouched or filled throughout the venue, "Formula 2" without doubt the most popular WE event in London so far. And with the usual respite relax on the VIP balcony leaving us clambering for room to breathe, while back down on the dancefloor we were struggling to find our dancing feet due to simple lack of space, a sudden question mark hanging over whether there were too many people packed into the place to make it an enjoyable enough experience, having called time on this resplendent race, our retirement down to an agonising back, on seeing D.J. pal Pier Morrocco out front, we got the full perspective of the dreaded coatcheck issues, the lengthy lavatorial queues & the extended waits at the bar, all a product of the packed out popularity of this WE wonder. However, as we sunk into a sub zero Sunday morning to wend our way home, our overriding thoughts feelings were of appreciation into adoration, excellence to exhilaration & satisfaction to subliminity.
So what else can we say about this WE 2nd anniversary event that we haven't already said? Well, having experienced virtually every single outing here in London since the launch back in 2010, we can say with confident qualification that this best by a long shot in comparison to the pack of parties, some of which we mentioned earlier. Yet while we acknowledge that "Formula 2" had some way to go to top "Safari" as our favourite & most fabulous WE party in London, it did so in leaps & bounds and in virtually every department, from visuals, to dance displays, from lighting effects to the magnificent music, all these indelible ingredients combining to make one enthralling event that has pushed the partying pedestal this brilliant brand already finds itself on in the capital, to new dizzy heights. And with so many people playing their part, we couldn't conclude without sending major thanks to Victor Pallas & the whole of his Spanish crew, to Aaron Elder, Ben Kaye, Tom Fuller & the whole Orange Nation team in London, all who made both this gigantic gathering and all the others before it possible, along, of course, with the capacity crowd of clubbers, many faces familiar, others not so, that are also part of this prolific partying picture, special mentions to Bel, to, Celso, Steven Galo, Julia, Fabio, Mhardeen, and to Luis, but especially to our disco babe James who has breathed new life into this old dog in more ways than one and who proved captivating company even if we remain guilty for deserting him for our privileged position on the stage.
But with spectacular stage show performances also acknowledged, it is the D.J.'s who get the lion's share of our plaudits, some sets we missed, while others we savoured, Paul Heron apparently playing out to a packed audience till close, while those Room Service spinners played the second space part to perfection. Indeed, such was the impression made upon us but the "Formula 2" D.J. drivers come players, we only thought it appropriate to celebrate the sounds from this stunning spectacle in a special feature and while we gave proportionate attention to each of the three, we remained reluctant to place them on that players podium, the temptation to nominate positions one, two & three tempered until now.  And so, akin to their F1 comparables, for fans & followers of the 2012 season, it will come as no surprise that we find D'Johnny in third, while a superb set from Carlos Gallardo, in any other company would have made it to that premier podium position, he once again proving to us why we hold him in such high regard compared to his Spanish compatriots, not to mention his countryman Fernando Alonso. But it was Steve Pitron, the Sebastian Vettel of this "Formula 2" foray who crossed the chequered flag first, a simply stunning set that left us emotionally enthralled throughout, his choice picks hitting every heavenly house music mark we could mention, highlight ones without doubt "Not Alone" & Beautiful Lie", while we would go as far to say that, just like this wonderful latest WE event & like his specially devoted podcast, this was the most phenomenal Pitron performance we have witnessed, no more to say. (DISCO MATT)
As we approach one of the most momentous & meaningful weekends in our year, we thought it wholly appropriate to re-launch our weekly recommends newsletters, this "Best Bites" the first half of the posting picture, where we pick out our three top of the tree event choices of where to be & be seen on the scene in Soho, Vauxhall & Shoreditch, along with mini mentions for two other hot shots that have featured in our full on focuses.

 Well, it's been a while, not just a few weeks, but a few months, although it feels good to be back in the "Best Bites" recommendations driving seat, that last analogy pretty apt this weekend as one of the hot shot mentions has a driving format of shorts. But the weekend is also momentous & meaningful as Saturday (1st Dec) marks two occasions, first & foremost, World AIDS Day, a cause that is extremely close to our heart, it also marks the first day in our birth month. For others however, while for others, December 1st is the first day of advent, meaning Christmas is, from here on in, very much in focus. However, it is this weekend we are focussing on, picking out our three top choices, one each from Soho, Vauxhall & Shoreditch, while those two hot shots also get a little look in.
So to our first and to Soho first, as it is the wonder on Wardour Street that steals that top of the tree crown this weekend, the crowning glory for us being Friday frolic PLAY>TIME, the award winning & outstanding outing that has become a firm favourite of ours & many more, promoter jay Roberts having very much made Friday the new Saturday in Soho, even toppling the might of another award winner that was the darling of the clubbing circuit scene on Friday's, Onyx having gone by the wayside. But PLAY>TIME forges ahead with its fabulousness, this Friday no exception, as the team welcome two terrific talents to the D.J. decks, Kris Di Angelis making his debut for this brilliant brand, while Mikey D makes a welcome return on the back of his prolific new(ish) podcast "House Music All Night Long". But no PLAY>TIME would be the same without a that significant slice of sexy seduction, Jay introducing Daniel Dias to the PLAY>TIME podium, Mr Roberts also gyrating his booty to the beats, not least that he & Daniel have recently "shot a scene" (you know the sort we mean) together, this along adding to the allure & excitement of this enthralling event. So naturally, with all that on offer, PLAY>TIME is one hot ticket & well deserved of our top of the tree choice, proceedings kicking off this Friday (30th Nov) from 10 p.m., entry a mere £8 before midnight or £10 thereafter, the club running through to a planned 4 a.m. finish, more details available the events page at http://facebook.com/events/498999320134205/.
Now while we are on the subject of Soho & this wonder on Wardour Street, Profile/Lo-Profile's GM Kerry Chapman & her terrific team are marking World AIDS Day on Saturday with the return of their very popular "strip-a-thon", the bevy of beauties behind the bar getting the strip down balls (no pun intending) rolling, your donations to charities The Food Chain & National AIDS Trust part of the process, as the more you put in the pot, the more the barmen reveal, while D.J.'s Alessandro Londra, Rob Sykes & Nathan Six will be sharing deck duty, possibly entering into a topless track turn or two. And with red ribbons available along with plenty more to tempt you in from the cold, check out the events page at http://facebook.com/events/295765387202385/ while more info on Profile & its offers can be found at http://facebook.com/profilebar &/or http://profilesoho.com.
Onward to Vauxhall and there has been much change down Orange Nation way recently, a lot of news we need to fill you in on which will have to wait a while, although what cannot wait is our top of the tree choice we have picked form the multi leaved ON offering, A:M having gone "Ultra" on us recently, taking the Friday night helm vacated by a departing Onyx, this amazing afterhours having moved forward its opening time into Friday nights, but still running deep into Saturday morning. Still currently based at Fire, A:M "Ultra" is, however, on the move this weekend, switching to smaller sister venue Covert, although in our view is the smarter sister as it offers two delightful dancefloors, an accessible upstairs space, all sure to fit A:M like a glove. And for the first of a three week run here, promoter Steven Sharp introduces young blood beatmaster Matt Bogard to the D.J. decks, he joined in another A:M newbie, Ania, while the continuity is cornerstoned by A:M favourites Paul Heron & D'Johnny, while Onyx, having given away to its afterhours associate, remains in the picture, hosting the second space, D.J.'s on pop-tastic duty including Tasty Tim & Little Rob. So, while this new "Ultra" format is very much about the music, it's also about the hosting, the terrific team of Hrh Minty, Danny Boyce & Louise Port making sure your entry & then enjoyment is expedited exceedingly well, that entrance available this coming Friday (30th Nov) from 11 p.m., the club running through till 7 a.m., advance tickets available online at http://orangenation.co.uk, while entry on the door is priced, with flyer/ad discount, a mere £3 before midnight, £6 before 3 a.m., then £8, while for others its £10 before midnight, then £12 (you know what to do!), more detail up at http://facebook.com/events/283665795070260/ while watch this space for news on the new A:M pre-parties at Rupert St coming soon.
Now for that hot shot mention and returning to the World AIDS Day cause and it is Beyond that will be flying the fundraiser flag this Sunday (2nd Dec), this "all roads lead to" audacious afterhours sure to be packed to the rafters, not least that it is the official WE "Formula 2" (more on that in a bit) afterparty. But more than that, promoter Ben Kaye is thrilled to welcome special D.J. guest Brett Henrichsen for the US, joining Beyond all-star roving residents Jamie head, Mikey D, Fat Tony, D'Johnny, David Jimenez & more, while AIDS charity The Terrence Higgins Trust is the donation benefactor, we devoting a Weekend Focus Extra "Brett's Bag Of Beats" to this beyond event, advance tickets for this awesome afterhours outing a must by hitting on http://orangenation.co.uk , popping into Soho outlets Prowler, Clone Zone & 50 Dean, while bars Ku, Comptons & Rupert St have a stock too, more detail on Beyond & this event out at http://facebook.com/beyondclub.
So we head out to Shoreditch and it is East Bloc that covets our top of the tree choice crown this weekend, Saturday sporting a second birthday bash as TheMenWhoFell2Earth (MWF2E) mark this momentous occasion with a pulsating package that includes special guest D.J. Luke Howard (of Horse Meat Disco, Paradise 45 & Lovebox fame), he joining MWF2E regulars Amp & Deck and Hits&Mrs in the main room, while the second space is sorted by D.J. duo Push The Button, all this hinting towards wayout & alternative action with a capital W & A, this branded party very much for decernists of tech, nu disco & electro. But the bravado doesn't end at the D.J.'s, oh no, as "…the man with the plan…" host Oly is back and my does he know how to host (to be seen to be believed) while as it's a MWF2E birthday bash, they have the infamous act Bother Boys back, taking to the stage to serve up "…song beauty & the ridiculous…" meaning that anything could happen here and it probably will. Plus, while the focus with be on birthday, the team recognise that they share their Saturday with World AIDS day, so will be raising funds for the Terrence Higgins Trust, a slice of the door plus bucket donations going to this very worthy cause. Now talking of the door, the MWF2E one opens this Saturday (1st Dec) from 10.30 p.m., the club running through till 6 a.m. entry just £6 before midnight, £9 thereafter, East Bloc at 217/219 City Road, EC1 (nearest tube Old St), directions available at http://eastbloc.co.uk, while a visit to http://themenwhofell2earth.co.uk &/or the events page at http://facebook.com/events/524256870936413/ while fill you out in the info herein. Plus with news just in from the team, they tell us that "…As our special Birthday present to you, we'll be exclusively screening the new Radio Soulwax / 2ManyDJ's film 'Dave'. It's their usual mash up brilliance, only this time it's all Bowie records set to a custom made film. We'll be transforming the mirror ball lounge into Dave's cinema for the night in conjunction with our friends at Caviar films and it won't cost you a penny extra…" while check out the MWF2E video clip at http://facebook.com/photo.php?v=572328689207 which completes this recommendation package.
Now for that second hot shot, second an appropriate word as WE party London celebrates its 2nd Anniversary here in the capital on Saturday (1st Dec) and is very much THE place to be & be seen on the scene (unless you're a MWF2E fanatic of course) this, fabulous "Formula 2" sprinting off the starting grid at the Coronet, D.J. drivers vying for pole position including the Fernando Alonso of WE, Carlos Gallardo, who speeds in from Spain especially for the event, he surely having a task on his hands with the Sebastian Vettel of the London scene, Steve Pitron, while other runners in the race include Paul Heron, & D'Johnny in the main room, the Room Service second space sported by Jodie Harsh, Fat Tony & Ariel. But with much more of this fabulous "Formula 2" foray out in our feature, "Chequered Flag celebration" (direct link http://discomatt.com/web/?p=6114) as well as at http://wepartylondon.com, this is one 2nd birthday you won't want to miss.
So, that's it for our re-launched "Best Bites" newsletter for this time, three top of the tree choices & two sure fire hot shots to tantalise your tastebuds, while we will be serving up our "Short Shouts" shortly too, a whole host of other getting a mini mention, all meaning that this weekend is one that you will definitely want to be & be seen on the scene by making sure you "Go There! Be There! (DISCO MATT)
It came & it conquered, brushing the competition aside with a new formula of fun, the whimsical wonder that is WE wowing & wooing the capitals clubbing circuit cavorters comprehensively. Now, two years down their terrifically roaring race track, this brilliant Spanish brand marks a second formula foray with a chequered flag celebration that looks set to be its best bash yet.
There was a time in the capitals clubland when it was all about home-grown brands, London promoters ruling the waves with clubs such as Trade, Crash, Salvation, Discotec & DTPM along with plenty more besides, the rich tapestry that was late twentieth century clubbing, without doubt, a prolific purple patch period when the scene effectively came out of the shady & sedate closet. Yet it would be Spain that London would turn to in order to emulate the spectacular staging shows that signify the scene across the waters, that now common place term in capital clubbing, "the Spanish Armada Invasion" dominating proceedings with bigger & brasher bashes, Matinee the first, followed by a flood of others including La Troya, Space, Cafe Ole & SuperMartXe, the latter probably the most attention grabbing & headline hitting of all. Indeed had it not been for SuperMartXe's stunning show shows & pulsating parties, its successor to the capitals clubbing circuit crown would never be in existence, yet with that inevitable merry-go-round of brands either fading into also ran status or dropping off the clubbing calendar completely, plus with the fevered desire for something fresh & fulfilling, Spain was once again to come up trumps with a new brand & a new formula, the promoter in recognising that there is no I in team,  simply decided to call this new brave brand WE.
So WE was born and that simply analogy that with far too many "I's" in our lives, this brilliant brand immediately struck a chord with clubbers, that new formula playing out to prolific effect, virtually simultaneously from its home in Madrid, as well as on the London stage, a stage that had been the coveted crown of SuperMartXe, but under controversial circumstances, had been wrestled away by WE, The Coronet in Elephant & Castle that very stage. Indeed, with the comparisons & similarities to La Riviera muted by many, it was London that, following the fabulous "Formula" launch, would seize the initiative, staging a whole host of themed party premiere's, virtually every WE incarnation staged fits in the capital, notable examples this year alone including "Safari", "Pharaoh", "Fluro" & "Fast Food", while the last outing, "Hi Japan" was also a London first. But the WE success story stretches much further than just these two capital cities, as the brand has spread its wonderful word around the globe, touching The America's, both north & south, Australia, Europe and even the middle east, only Asia & Africa still to be touched by this barnstorming brand, South Africa & Singapore in the sights of Victor Pallas & his team. And that winning formula that has made WE so popular?, well just one word really, fun, the brand never taking itself seriously by daring to be dashing, flouting frumpiness & championing cheekiness, while its USP has to be those huge LED displays that dominate its landscape, while having stepped away from the sometimes monotone euro-beat musical style, WE injects uplift & euphoria by the bucket load.
With those solid foundations forming the cornerstones of this clubbing colossus, WE is ready to mark its 2nd anniversary in brilliant business, all eyes on London for the first (yes another premiere) in a series of what they are calling "Formula 2" events, not necessarily a new formula, but neatly combining that first foray theme with the 2 year milestone which is marked this coming Saturday (1st Dec), virtually exactly to the date & exactly to the day, as it was on Saturday 4th December 2010 that a freezing clod London welcomed the Spanish warmth of WE, so quite appropriate that it should repeat the occasion two years down the line. So what's in store for this "Formula 2" event at the Coronet?, Well, as the London promotions team tell us, "…Two incredible years have flown by and London's award-winning club sensation 'WE Party' continues to race ahead of the competition with full on production parties…" this year alone testament to that fact, as capacity crowds have packed out this converted south London theatre on each & every occasion, they continuing, "…As we prepare to lift the trophy with another '1st place' in our second year, the WE crew pulls out all the stops to give a ceremony like no other, giving the green light on show-stopping special effects, mind-blowing visuals and heart-racing gogo shows and dancers…". And we have no doubt that they will, this video just a teasing temptation of what to expect at this must attend event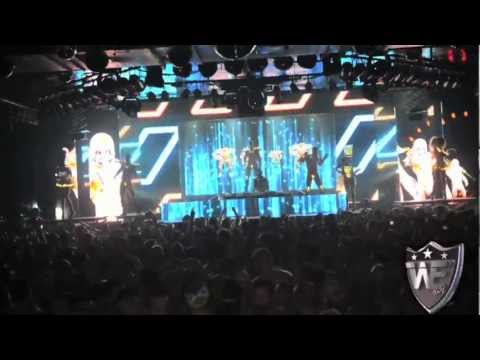 Centre stage of, of course will be the D.J.'s and while podium positions one, two & three are common place on the race track, in this formula foray, an extra main room position has been made, as there are four fabulous players lining up of the "Formula 2" grid, attempting to win you over with their scorching sounds, no doubt attempting their own lap record of renditions and in doing so, avoid a track & tunes tyre change to reach that chequered flag of celebratory clubber appreciation. But that's enough of F1 references for now, or is it? As the Fernando Alonso of the WE pack, Carlos Gallardo fights for pole, jetting in from Spain especially for the event, no WE party at The Coronet ever quite the same without his incredible influence, although he has stiff competition from the London team of superstars in a pole position sounds shoot out that includes the Sebastian Vettel of the scene, superstar Steve Pitron who, like his F1 comparable has that winning formula in his blood, having topped the annual D.J. awards on a number of occasions and, in the first of a two part specially devoted podcast to this "Formula 2" event, topped the Podomatic download chart, a better way to get you revved up for his rip roaring set (grid timing 1 till 3 a.m.) we cannot think of, so an essential listen by going to http://stevepitronsessions.podomatic.com/entry/2012-11-19T02_05_36-08_00, we thrilled to be back in our own pole position, right next to him on stage. Others lining up on the "Formula 2" grid include D'Johnny who is looking to sprint ahead of the pack at the start (he on first), while Paul Heron will be honing on the WE party lap record, rounding off main room proceedings straight after Carlos. But, akin to this second anniversary, there will be a second formula to fulfil, boutique clubbing brilliance Room Service having been given the green light in the second space, their own podium position players, Jodie Harsh, Fat Tony & Ariel, sure to set their own prolific party pace with lap time towering tunes.
So, with the Bernie Ecclestone of WE, Victor Pallas, overseeing these "Formula 2" proceedings and our own Charlie Whiting, Orange nation's Aaron Elder very much the race controller for this chequered flag celebration at The Coronet, it's now down to the dynamic detail as this second anniversary audacity takes place this coming Saturday (1st Dec), need we say where?, well the Coronet in E&C, doors opening at 11 p.m. and the event running through to a planned 7 a.m. finish, advance tickets definitely the way to go if you don't want to get stuck in the pits waiting for a safe release, meaning a visit to the direct online link at https://orangenation.ticketabc.com/events/we-party-london-form/ will get you a paddock pass priced at £18 (yes all the early bird £10 & super advance £15 options raced away weeks ago), while you can also grab one into your hand by zooming into Prowler, Clone Zone (both stores) & 50 Dean St in Soho, Solarstation also offering a super joint tan & ticket package, while if you suffer a drive through penalty by missing the advance apex on these, you can always pay on the door, but expect to pay more. And like an F1 race programme, this WE party serves up its own style of practice session in the form pre-party paraphernalia, first "practice" at Room Service this Thursday (29th Nov) with Kris Di Angelis & DMS making a clean getaway, then Rupert St entertaining Paul Heron, avoiding the waved yellows on Saturday from 9 p.m. till close, more info on the first practice session at Room Service out at http://clubroomservice.com & http://facebook.com/events/418746198197087/, while, for the  race itself, go to http://facebook.com/events/371392812947551/ &.or http://wepartylondon.com.
But we haven't quite reached our own celebration chequered flag yet, as there will be no safety car on track when special & surprise PA, Soraya Naoyin takes her own podium position at the packed Cornet playhouse, she having performed at some of the biggest parties across Spain, her appearance at the Infinita closing party a real highlight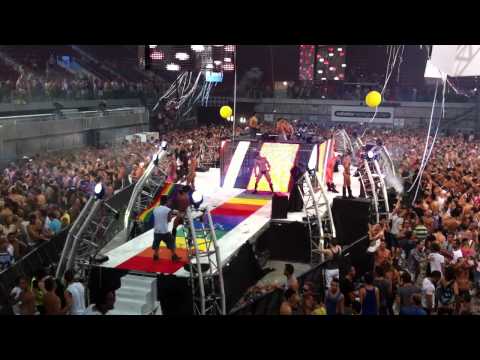 she having been taken on board by WE following that prolific performance, appearing for the brand on its "On Tour programme across Europe & the US, while she will be better know here in the capital for her vocal collaborations with D.J./Producer Albert Neve, the most notable hit being "She Loves" which will be part of her PA performance for sure,  the 2012 remix by Taito Tikaro sure to be a feature in Steve Pitron's set, this vivacious version also included on that phenomenal "WE Formula 2 Part 1" podcast.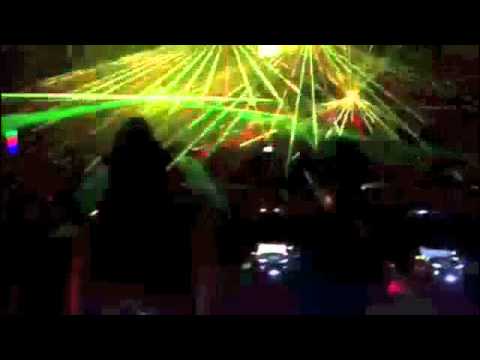 So, come Saturday and as the five red lights are replaced by green for go, we reckon this WE "Formula 2" event will break more than just lap records as it will definitely be THE place to be & be seen on the scene, we naturally in the thick of the terrific celebratory chicane twists & turns, live transmission as we  speed through the party race broadcasting via our nibble size tweets at http://twitter.com/discomatt, while if you see us, come say hi, naturally making sure you "Go There! Be There! (DISCOMATT)
Having been sunning himself in paradise, our Shoreditch son makes a welcome return to Soho, Room Service's very own Kris Di Angelis standing in the D.J. spotlight while young blood Matt Bogard also gets his beats say, a bevy of beauties come hosts including Jodie Harsh, Munroe Bergdorf, Daniel Lismore &, of course JJ Clark looking after your every whim & fancy, meaning it simply had to be our "Pick Of The Day", all the event detail a banner selection away opposite or an image click below, while to indent the important detail beneath.
ROOM SERVICE 
There's only one way to get served….week by week we Serve it hot!!. This is everything… Room Service started as a little fag party in a Soho basement club and has broadened its hot appeal to reach party boys internationally, from Las Vegas to New York City, Ibiza to Rome. We've launched our record label and will keep your ears ringing with the unmistakable sound of Room Service – underground house with a nasty bassline and a sexy rhythm, and a hint or two of vocals deliciously served up. 
Tonight, D.J.'s KRIS Kris Di Angelis & Matt Bogard spin underground, sexy house. Tough boy-beats, deep grooves and horny beats, while our hosts JJ Clark, Munroe Bergdorf, Kane Luke, Daniel Lismore &, of course, the one the only Jodie Harsh lead you astray over to their tables and onto the dance floor… 
Only at Room Service do you KNOW you're guaranteed a good night – This is the "Deluxe Gay Dance Party" created by the dream-team of London nightlife. Plus we team up with Circa, Soho's drinking hotspot, to bring you the "Late Check-In Pass". Go down and buy a drink at our favourite neighborhood bar and you will get a pass which gives you £5 entry between 1am and 2am. Even more reason to keep the party going into the early hours of Friday morning….
Room Service is at Miabella – 12-13 Greek Street, Soho, W1 4DJ. And it's good
Door & Taxes
10pm – 3am
£6 before 11pm
£10 until 1am
More info at http://clubroomservice.com & http://facebook.com/clubroomservice, enquires & table service bookings via concierge@clubroomservice.com.
While our summer sabbatical backs have been turned, the week day night wonder that is Room Service reached a landmark 100 parties, this majestic marker also resulting in a mini design make-over. And as it enters its own room 101 (event wise) tonight (Thurs 13th Sept), its a second celebratory week in a row, as host Munroe Bergdorf celebrates her birthday, this just one of many reasons why Room Service yet again scoops up our "Pick Of The Day" choice, all the event detail a banner click away opposite or an image click below, while DM expands on the event beneath.
There can be no doubt in our minds that Room Service has been very much responsible for the shift in the soiree scene, the switch from the big club events to the more boutqie style of clubbing championed by this brilliant brands two shining stars, Jodie Harsh & Kris Di Angelis and while many have tried to follow, some imitate & others simply look on with envy, Room Service has carved its own niche in the capital's clubbing circuit calendar as one of THE places to be & be seen on the scene. So it will come as no surprise that, where others have faltered & failed, Room Service continues to exude success with a capital S, having just last week celebrated a landmark 100 parties, proving that is is every bit the delectable draw that it was when it opened its doors back in Sept 2010, while the promotions team acknowledging that they need to keep up with the ever changing moods of even its most ardent of followers, a nip & tuck makeover on its advertising just one sign that from 101 onwards, Room Service is endeavouring to freshen up its appeal & offer.
And, having celebrated that magic one hundred, the celebration mode continues tonight (Thurs 13th) as magnificent hostess Munroe Bergdorf celebrates her (we never ask a Lady her age) birthday, well continues celebrating, she having painted the town red for most of yesterday & last night with her partner in champagne cocktail crime, our very own Shoreditch son, Kris Di Angelis, but in a-typical Munroe style will be looking a fresh as a button when she greets you inside Maibella tonight, that after getting warmed up &  well into the birthday groove at Circa, the compact & bijou bar that also serves as Room Service's pre-party place to be. Furthermore, we guess our Kris will be looking fine & dandy too, this being his penultimate Room Service D.J. gig before heading off into the sunset for a couple of months, tonight also seeing the incomparable Jodie Harsh on the decks. So it looks like a knees up from start to finish, the club no doubt packed to the usual rafters right up until the 3 a.m. closing, while early doors at Maibella is always a good idea, those doors opening from 10 p.m., Jodie surely bringing plenty across from London Fashion week, meaning that early arrival is very much advisable. As for the detail of this event, well just check below, while a click on http://clubroomservice.com will also get to to the necessary event action.
This week's event detail goes like this…..
ROOM SERVICE : The Fashion Week Kiki
We're 101 weeks old and we've got a hot new look to show off over Fashion Week.
There is only one way to get Served….Week by week we Serve it HOT.
DJs JODIE HARSH and KRIS I ANGELIS spin underground, sexy house. Tough boy-beats, deep grooves and horny basslines. All killer, no filler, zero tolerance to dairy. 
Let our hosts JOSIAS SOUZA, MUNROE BERGDORF and JJ CLARK lead you astray, over to their table and onto the dance floor… It's our favourite queen Munroe's birthday so bring that bitch a gift and don't expect her to share her bottle. 
Room Service is London's coolest gay party, the sexiest night out in town, the hottest guys in the city and the Number 1 club night according to…everyone! We're here to Serve you. 
Only at Room Service do you KNOW you're guaranteed a good night – This is the Deluxe Gay Dance Party created by the dream-team of London nightlife. We hate to brag, but here we really do serve up the best DJ's playing underground house, the craziest hosts, the dirtiest pornstars on the GoGo box and our crowd (that's you!) be looking fiiiiine! 
ROOM SERVICE is where your weekend KICKS OFF, and where you GET OFF to the best house music on offer. This is Attitude magazine's number 1 UK club night. This is Boyz magazine's best weekday party. This is Room Service, and we are pretty much officially London's hottest gay night out. You've heard the buzz…check in and get involved.
So….to recap….
AURAL PLEASURE BY YOUR DJ'S: 
JODIE HARSH + KRIS DI ANGELIS
PERSONAL SERVICE BY YOUR RESIDENT HOSTS:
MUNROE BERGDORF
CRAIG NIGHTINGALE
JJ CLARK
We team up with Circa, Soho's drinking hotspot, to bring you the Late Check-In Pass. Go down and buy a drink at our favourite neighborhood bar and you will get a pass which gives you £5 entry between 1am and 2am. Even more reason to keep the party going into the early hours of Friday morning….
TABLE SERVICE – Book via concierge@clubroomservice.com
10pm – 3am
£6 before 11pm
£10 until 1am
The queue outside gets big so arrive early unless you're up for hanging out on Greek Street. Don't be lame and complain…you know we open at 10! 
Room Service is at Miabella – 12-13 Greek Street, Soho, W1 4DJ. And it's good. 
 
With festival eyes on Barcelona right now, we decide to stick familiar territory, choosing Room Service as our "Pick Of The Day", today, this superb Soho soiree taking place at Miabella on Greek St. Tonight (Thurs 2nd July), promoter Jodie Harsh joined by Kris Di Angelis & Fat Tony on D.J. deck duty & a heavenly hosting team that includes JJ Clark, Leandro Dias & Craig Nightingale, all the detail a banner selection away opposite or an image click below, while we envelope the event beneath
Since its launch just over two years ago, Room Service has continued to attract one of the scene's most stylish & socially conscious set, promoter Jodie Harsh making the most of a catalogue of contacts to ensure that at night in the hands of the superb Soho soiree is never dull, rather dazzling & delightful, her team of heavenly hosts making your Room Service experience all the more enthralling. And this week is no different, as  THE best welcome to a club you could wish for, will be greeting you as you arrive at Miabella's doors on Greek St, the charming JJ Clark the man with the superb signature smile that sees you soaking up the splendours of this stylish service even before you get down the stairs. But with the equally charming dream team duo of Craig Nightingale & Leandro Dias on hosting duty, you can bet your bottom dollar that every whim & fancy will be somehow fulfilled.
However, Room Service is also very much about the music and promoter Jodie Harsh has a top notch team of talent ranging from experienced scene stars to new & fresh blood, the likes of Steve Pitron, Mikey D, Paul Heron & Fat Tony having graced the decks throughout the clubs history, while new kids such as Matt Bogard, Dimitry Stuigen & James Pople have also featured. Balancing the West End with the East End is also something Room Service does with its D.J.'s our very own Shoreditch son Kris Di Angelis waving that East meets West flag fervently, others including the mighty Tom Stephan making sure the feel is always fresh on any given week, other towering talents serving up resplendent Room Service sounds stretching to Severino & Ariel, Verity Mayes & Bryony Masters. And in the hands of both Kris & Fat Tony, this week's splendid service will be brimming with brilliant beats from uplifting & funky to electronic & indie.
So, why not treat yourself to a slice of Room Service & start your weekend off in superb style, promoter Jodie Harsh welcoming you with open arms from the 10 p.m. start, our advice being to get there early as the place gets packed within minutes & due to demand, the queue can stretch right down Greek St. Plus another great reason to arrival fashionably early is the £6 entry fee which jumps to £10 after 11 p.m., although if you choose to wet your whistle at Circa, the compact yet bijou bar of before Room Service choice,  then you can grab a "late check-in" pass which gives you entry for £5 between 1 & 2 a.m. Plus, you can go for the full service once you arrive at Maibella by enjoying your own table which comes with top notch bottles of Vodka & accompaniments, more details & bookings via concierge@clubroomservice.com, while more info on tonight's & all Room Service events/happenings can be found at http://clubroomservice.com, leaving us to simply say, make a date with this Miabella mainstay & in so doing "Go There! Be There!" (DISCO MATT) 

Back on usual track also finding familiar territory with our "Pick Of The Day choice, we land on superb Soho soiree Room Service which takes place tonight (Thurs 26th July) at Maibella, with Kris Angelis & Ariel on deck duty, this also being the pre-party for new club night "Tramp", all the detail a "Pick Of The Day" banner click away at opposite or an image click below, while DM propels the PR for both Room Service & Tramp beneath.
This is the Room Service PR….
ROOM SERVICE: London's coolest gay party – The sexiest night out in town – The hottest guys in the city and the Number 1 club night according to…everyone! 
This is where your weekend KICKS OFF, and where you GET OFF to the best house music on offer. This is Attitude magazine's number 1 UK club night. This is Boyz magazine's best weekday party. This is Room Service, and we are pretty much officially London's hottest gay night out. You've heard the buzz…check in and get involved.
Only at Room Service do you KNOW you're guaranteed a good night – This is the deluxe gay dance party created by the dream-team of London nightlife. We hate to brag, but here we really do serve up the best DJ's playing underground house, the craziest hosts, the dirtiest porn stars on the go-go box and our crowd (that's you!) be looking fiiiiine! 
There is only one way to get served…. & week by week we Serve it HOT.
…and this week's hot happening….
Thursday 26th July 
This week Room Service residents Kris Di Angelis, and Ariel spin underground, sexy house. tough boy-beats, deep grooves and horny basslines. All killer, no filler!!
Then, let our hosts Munroe Bergdorf, JJ Clark & Kinsley Jordan lead you astray, over to their table and onto the dance floor…while Room Service's very own Jodie Harsh will be dressed to impress & eager to please as well as party till dawn. Plus, we are holding the official pre-party for the launch of TRAMP, Kris Di Angelis' new night starting at Dalston Superstore which launches on Saturday (28th of July).
…before your full service…
We team up with Circa, Soho's drinking hotspot, to bring you the Room Service "Late Check-In Pass". Go down and buy a drink at our favourite neighborhood bar and you will get a pass which gives you £5 entry between 1am and 2am. Even more reason to keep the party going into the early hours of Friday morning….
…so where & when plus info points?…
Room Service is at Miabella – 12-13 Greek Street, Soho, W1 4DJ. Doors open 10pm – 3am, entry is £6 before 11pm, then £10 until 1am, For table service, book via concierge@clubroomservice.com, while for more info go to http://clubroomservice.com &/or
http://facebook.com/clubroomservice.
Now to Tramp…
Tramp….when you've nothing left to lose, you're a tramp! 
A party at The Dalston Superstore, launching this Saturday (28th July) & housing the largest collection of hot guys and mental trannies in London. If you can hustle your way through any door in this town you'll get into our party. If you're hot enough to live by your wits, or shameless enough to not give a shit where you sleep tonight, then welcome home babe…. 
…so who's entertaining you?…
Downstairs in the basement features everybody's favourite Jim Warboy, club promoter (Heroes, SOS, Caligula), record producer and D.J. Nobody can do sexy dance music like this guy. We're also having Bryony Masters start the party, because anyone that can fuse deep house with UK Garage and get away with it is alright by us. Finishing up is Tramp promoter Kris Di Angelis (also of WAR, Room Service, Circus), the boy with the boys and the beats to back it up. He'll be premiering a brand new remix tonight of a rather well known 'Kiki'….
Upstairs will be Munroe Bergdorf hosting the largest collection of Trannie D.J.'s ever under one roof! To get this party started right, we've asked some of the most fabulous, crazy, hilarious and downright rude trannies, club kids and generally loud people to come and play their top 10 house party jams to shake a weave to. Plus The Fabulous Russella is gonna takeover early, with a microphone, singing her new single, while her friends rob your wallets. No joke, it's a tranny crime ring. 
…there is more…
On hosting duties is everybody's favourite man JJ Clark. Our supa-model gentleman knows all the right boys, all the right girlie boys, and all the right D.J.'s. He's inviting the very best to our house party and we're gonna spend the night burning holes in his underwear.
Plus, Adam Khadaroo (WAR, XXTRA, Room Service) will be shooting pictures in a way never seen before in clubland. Be prepared, this is some next level shit, so look hot, even if you're not. 
For more detail visit http://facebook.com/events/267089553391723/.