Posts Tagged 'Steve Pitron'
With the paint not yet dry on our return with our new direction, to find ourselves in the review hot seat and seeing in the new year to boot was exciting yet a tad daunting but we had to mark the occasion by orating on this outstanding occasion ringing in 2016 with a bang.
In days of old the only way we would be found seeing in the new year was a dive onto the dancefloor, we often braving the crowds that craved for a club style celebration, not a year going by when we would be partying deep into the morning come noon of the first day, this the only way of our world, although in more recent times this popular seasonal pastime was replaced by the humble house party following by just a small slice of cavorting in a club. So when we were faced with the prospect of following our former fortunes and given our experience & expectations, we were a little reticent in rejoicing in the idea of marking this landmark occasion in a club, let alone one in the hip, happening & so popular destination of Shoreditch, not least that staying in was being labelled as the new going out. However, the fact that we would be spending it with one of our closest companion's and other fabulous friends was a big enough draw and with the club night selected scoring high on their ratings, we placed all our trust in our solid steeds, turning our trepidation into excitement, not least that seeing in 2016 with a bang at a club called Bang sounded spot on as well as signalling our return to reviewing.
So we were Shoreditch bound although expecting a considerable crowd, not just at our destination but for most of the way, our intuitions not too far from the mark as this hip & happening hotspot on the London clubbing & social circuit was buzzing with considerable crowds all heading for their choice of club, bar and restaurant, we at times struggling through the choc-a-block pavements as our companions were swiftly strolling on ahead. Indeed so busy it was, we had to take a diversion to our destination but on arrival, we drew a huge sigh of relief as there was not one person queuing to get in, our relief turning into a pleasant surprise once we were inside Bang, as it was busy but not brimming with body's as we had expected, rather plenty of room to move around and relax. And even better was a bevy of fabulous friends there, including Ben Wilson & Matt Bogard, the latter spinning some superb & special sounds from the D.J. booth, while our cherishing companions, Steve Pitron, Celso & Dani were making this our first outing in ages a dream plus a wonderful change to seeing in the new year which, for the last four or five, have been at a variety of various house parties. Plus, what was perfectly pleasant was the access to a bar with reasonably priced drinks, we immediately throwing ourselves into the spirit of the occasion, shots a-plenty flowing mounting the merriment with every single sip.   
With midnight fast approaching and Bang well & truly buzzing, Steve began preparing for what has become a tradition, our appearance live on the radio, BBC Radio London to be precise, the New Year's Eve show hosted by brilliant broadcaster Jo Good, he determined that we would be the first on air after the mandatory Big Ben bell chimes. And to our complete surprise and delight, the strings he pulled worked like a dream and, out on the streets of Shoreditch, we were beamed right across London's wireless airwaves. But then t was back onto the club to cavort well into the wee hours of the first day of what was now a new year, the party atmosphere in Bang pitched perfectly, Matt Bogard's brilliant beats giving way to Bang resident Louis Chatten, who immediately set the place alight with some fabulously funky tracks. But we were about to be sent stratospheric as he selected what has always been known as Disco Matt's signature tune, "Release Me" never failing to hit our musical mark as well as draw a resplendent reaction from all around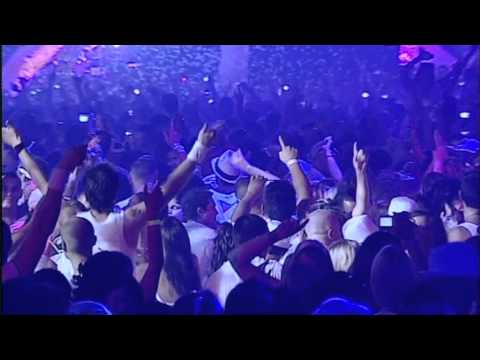 we being sent into a divine dancing dervish evoking memories of magical moments from our clubbing history past, a now considerable crowd cavorting along with us, including the club's promoter, the amazing Alexander Han, nattily dressed in a fetching black number and looking fit for this outstanding occasion. And Louis continued to sort a selection of superb sounds, companions Celso & Dani now very much in the dancing till dawn mood, while we were simply sinking more shots with Steve, getting truly sozzled seeing in the start to what we truly hoped & hope is a much better year than the momentous last. But our stay in the bosom of Bang was to be short lived as our worsening for wear drunken disposition was matched by Steve's wish to hit the road, we waiving farewell to our friends, wending our way into the Shoreditch depths delighting on an outstanding old year end and s splendid New Year start.
Having been to Bang only once before, indeed at a time when our writing and circulating the scene was in hibernation, it was great to be back and doing what we love too, this compact & cute club very much cutting an amazing & sophisticated alternative stride, attracting a good looking mixed crowd of happy hedonists out for a terrific time. And with marvellous music, sumptuous surroundings with a cutting edge feel, properly priced drinks and heavenly hosts, this charming club certainly gets our vote. And to see in the new year in its arms, but also to remember the magical moment of our on air broadcast on the radio, really made this a night to remember and to cherish. So we have to hand a big thanks to Bang's promoter Alexander for making us so welcome, to D.J.'s Matt Bogard & Louis Chatten for sorting a whole wonderful serenade of scintillating sounds, to a host of fabulous friends & close companions for filling our exceptional excursion to Shoreditch truly tremendous while the final thanks go to both Bang itself & the BBC for a spectacular & special start to 2016 like no other. And with the next instalment of this captivating club in Shoreditch at the end of this month and he gathering just gone giant, we reckon we could easily be back in that brilliant Bang brace long before we expected. (DISCO MATT)
Having taken a week to draw our breath after a simply scintillating Spanish spectacle, we now focus on another, as the WE Party On Tour Tam roll into London town for their next instalment in the "Money" theme series, we taking a little look at WE as a brand in blighty before sharing the press release on this the next sparkling Spanish soiree to shower the scene.
Of all the continental cousins to the capital's clubbing circuit, it is the country of Spain that has made the biggest splash on the scene here, the likes of SuperMartXe, Space, Café Ole La Troya &, of course Matinee, making the mark to some dynamic degree or other, while since its inception in October 2011, WE Party has scored the most significant splash of all, a plethora of packed out parties at host venue The Coronet in London's Elephant & Castle, breaking all the attendance records of its other Spanish sisters. Indeed, with London often used as the launch pad for new party theme's by the brands head cheese, Victor Pallas, the capital is regularly compared in the resplendence of Riviera, the Madrid mothership & base of this brilliant brand, coming a close second in terms of size, structure & stature, meaning that whenever there is news of a party in blightly, it is headline material like no other, even eclipsing the might of Matinee with whom Victor & his team have recently aligned alliances abroad, perhaps acknowledging the fact that its Barcelona nemesis is in the ascendency & looking to steal significant slices of WE's current limelight. However, while links now exist between the two across in Spain, there is also a tenacious one here in the capital, as the London promotions team for WE is the same as Matinee, meaning the two standing squarely on their own feet, avoiding treading on each other, while there can be no doubt that, despite recent storming successes, the Barca brand still plays second fiddle to its Madrid mate here in London.
So, with Matinee's "BOOM!" bash having perforated into the partying past, all eyes & attention, Spanish wise at least, are on WE, as it rolls out its next massive & magnificent meet, "Money" the theme name & big brash branding the game, we sharing the party press release ahead of our own full on feature focus, due out next week. (DISCO MATT)
WE Money Press Release
The bank of WE prepares to empty its vaults for London, as on Saturday 1st March 2014, ORANGE NATION in association with WE PARTY presents WE MONEY. 
After the huge success of WE Banana, we are back with the most glamorous, pure-gold standard party with the massive production WE party is known for worldwide. WE Money has been called WE Party's best ever performance to date, worthy of the Vegas meets Gatsby theme. Expect show stopping, over the top glitz and glamour with the world and London's best D.J.'s, performers and production.
 
Plus "WE Bordello" is brand new for WE Party, this concept taking over the Cornet second space where, upstairs we visit the darker side of sex and money as room two is transformed into an intimate dirty cash den of iniquity, sit back and enjoy the sexiest sights and sounds on offer in a sensual draped boudoir complete with beds and dancing poles to leave you fully satisfied.
D.J. Line Up :-
International WE superstar Nacho Garcia joined by London legends Steve Pitron & Gonzalo Rivas, plus the WE Party London debut of Zach Burns in the WE "Money" main space while Dmitry Strigun & Paul Heron occupy room two.
Admission :-
£10 / £15 Advance tickets SOLD OUT
£18 Advance tickets available at http://orangenation.co.uk,  Fire/Area and all Soho vendors
WE-IP is back! After our hugely successful WE-IP launch last time you'd better get your tickets quick as they are limited availability
– Queue Jump
– Private Bar
– Private Toilets
– Private coatcheck
– Tables available
– Incredible main stage viewing platform
THE CORONET THEATRE / 28 New Kent Road / London / 1 Min Elephant & Castle Tube
Ever since that delightful day back in 2007 when Matinee landed in London, we have successively succumbed to its stylish & scintillating Spanish splendour, whether it be at Fabric, Colosseum, Cable, Ministry of Sound, Fire or The Fridge, although with it returning to the venue where our love affair with this brilliant brand began, plus with a certain London superstar D.J. on duty, our excitement was at a fever pitch level like never before, this our resplendent reflection of what turned out to be a barnstormingly brilliant "BOOM!" bash.
While out informative years were spent in the clubbing world seclusion of South Africa, the dynamic Decadence in Johannesburg dominating our juvenile jaunts, on landing in London when we did, it was the capitals clubbing circuit's colossus of clubs such as Trade, Crash, Ficton, DPTM & Factor 25 that ruled our late 90's waves, while others such as Salvation, Lovechild, Room Service and, naturally, Beyond  are very much close to or at the top of twenty first century clubbing pile, all very much having London in their blood, even though they have toured & turned out prolific parties right around the world, very much proving the continental clubbing prowess. However, when it comes to global giants, there are few that can match the might of Matinee, this brilliant brand from its base in Barcelona have racked up the most impressive repertoire of renditions across Spain, Europe, The America's & Australia like no other we know, both is "Revolution" & "Around The World" tours leaving many of its compatriot club brands breathless with Matinee's enduring brilliance. And while fellow Spanish sorties such as SuperMartXe & WE may have stolen this Barca based brand's thunder in recent times, not only has Matinee arrested attention away from its other two newer nemesis's but has stepped significant strides in the last two season's putting this party playing firmly back at the top of the clubbing tree both at home & abroad.
Yet for all this, we have only sampled the delights of this Spanish superclub here in London, although we have very much made the most of the mass of Matinee meets, the fantastic forays at Fabric ones of pure legend, perhaps "Knockout" with that huge boxing ring the most memorable, while incarnations at Colosseum & Cable in the hands of its then London promoter, Oliver Mohns, remain among some of our favourite. But when Logan Schmitz took over the reins, the Ministry of Sound Sunday afternoon meets were as close to the Spanish come Ibiza template of terrace style soiree's that London could muster, the weather unfortunately playing its hand in limiting the success of what proved a short stay at this iconic capital venue. However in The Fridge (now known as Brixton Electric) Matinee was as close to its Barcelona blood, the huge stage & theatrical proportions allowing its "La Leche" theme to be played out most prolifically, The Orange Group having taken charge of the London franchise, although mystifyingly for us, shoe horning this most popular of parties on the capitals clubbing calendar into the ill-fitting Fire, these being occasions when we gave the brand a wide berth. But in Area, a venue that hosted the first ever Matinee London meet, we had a party pitching that we simply couldn't resist, this being the home of the brilliant Beyond and so when news came through that the latest incarnation & worldwide theme "BOOM!" would take place here, we simply had to make a date with this delicious dance delectation.
So, while the choppy waters in our relationship with The Orange Group were still not quite as calm as we would have liked and with us needing to take up a ticket to gain entry, we decided on a fashionably late arrival of midnight, a mere hour after the club had opened, we under the false pretence that we would beat the crowds and speed into the club without much or any delay. However, we had not accounted for the pronounced popularity of this Matinee meet, many having turned up as the doors had opened, the club already packed & pumping close to capacity, the queue outside considerable, many like us having plumped for the advance ticket option under the delusion that this would fast track us in, the reality resulting in an agonising wait of over an hour while those paying on the door got in virtually immediate, all this before even negotiating the considerable coatcheck queue, our frustrations were at boiling point. And this wasn't helped by a hugely irritating individual who not only jumped both queues but had the ordacity to tell us to grim & bear it, while many others around us were complaining of what seemed, at the time, utter disorganisation on the part of the London promotions team. However, all was to be reassuringly bearable with the messages we were receiving from our pal inside who was about to begin playing this Matinee meet main room, he clearly craving for our attendance & appearance in time for the start of his set.
But, while we weren't quite in our usual position as Steve Pitron assumed the decks, from our place in the coatcheck queue which stretched deep into the main room, we could soak up the first scintillating selection of sounds, not least two of our favourite tracks of now, Hazarro's "Medusa" & David Penn's "A Different Story", while it was evident from the packed out place that this was among the most popular Matinee meets in its London history. So, with our out garment deposited but with our temper fuses still a little frayed, we squeezed our way through the considerable crowd, heading for our usual Area spot just left of the D.J. booth, one that had been raised up on a special ramp for this "BOOM!" bash, huge LED screens in situ for the special stage shows to come, while we were pleased & relived to see a flock of familiar faces come up to say hi, not least Kim & hubby, Altina, Steven Galo, a brace of Brazilian's from the usual bunch and also old Industri dancing & drinking partner in crime, Chris Wilcox. And with Steve clearly thrilled to see us, his beaming smiles in our direction saying all, we began to sink into his stunning set, the issues with the queuing fading fast, rather replaced by delightful dancing ducking & diving to a string of towering tracks from the main man in charge of a room who's awe inspiring atmosphere was the best we had witnessed of any Matinee ever.
Now we were well into our "BOOM!" stride, Mr Pitron's pulsating picks hitting our heavenly mark like no other D.J. can, a marvellous mixture of new tracks & old classics remixed leaving us breathless with their brilliance, our infamous iron lung hardly managing to cope & heading for a colossal collapse, such was the speed of our spinning on our spot. And glancing across to Kim, her reactions were similar to ours, ones of sheer disbelief at the monster mixes the main man was mustering, not least the incredible "Been A Long Time" & "Back To Breathing", each & every track he selected sending us soaring, the capacity crowd soaking it all up superbly, hardly a spare inch of space available in this Area main room. Indeed, we were going nowhere, even our select spot being filled by party people intent on making the most of this Matinee marvel, while more friendly & familiar faces continued to say hi, including Fabio, Cliff, Peter & Vinson, while seeing the delightful Dorin was a special surprise, a huge hug resulting while we were just as chuffed to see his marvellous man Kyri too, the whole feel of this party harping back to dynamic days of old. Moreover, such was the terrific time we were having & the heavenly high we were on, that time simply flew and before we knew it, Steve was handing over the main room reigns to Matinee Spain resident Lydia Sanz who clearly has a tough act to follow, even the stage shows pailing in significance to those during Mr Pitron's performance, the whole party seemingly sinking rather than sparkling. So, it was only a matter of time before we would grace our exit, Steve's sizzled state leaving our sober situation awkwardly exposed, a scurried sortie to find his partner to assist in our pal's plight, crystallising our decision to depart, the cramped crowds along with the toilet & other queues too much for us to bear, while we were keen to hold onto the majestic & magical moments of Steve's stunning set, rather than having these wonderful waters muddied.
So what was our verdict on this Matinee "BOOM!" bash and how did it compare to previous parties? Well, first & foremost, this was the busiest we have seen host venue Area in years, hardly a square inch of space unoccupied or available, the atmosphere as electric & amazing as we have experienced of any event here, Beyond included. Indeed there was a real sense that this was something quite special, not least the feel of good times of old resonating resplendently throughout our significant if but short three hour stay, the folk of familiar faces from clubbing days of the past speaking particular volumes. Indeed, that was the overriding feedback we received post the party, one which went on packed & pumping right through to the early morning end, reported star sets from Fabio Luigi, Tom Stephan & Ale Amaral cementing the sterling showing from Spaniard Lydia Sanz. However, there can be no doubting that Steve Pitron showed the rest a clean pair of house music performance heels, a towering two hour turns of epic proportions very much stealing the Matinee show and proving that he is still very much at the top of his game and as popular as ever to boot. In terms of comparisons to previous parties, it at least matched the launch back in 2007, recorded as one of the best Matinee's in London, while it is difficult to  put in a par with those at Fabric & The Fridge as the scaled size of these venues dictate a more dynamic delivery, while for this party the Matinee machine pitched it perfectly & should be proud of the overall outstanding outcome. (DISCO MATT)
Postscript
 Photo's supplied courtesy of Nicholas Montenegro, further images & details available at http://nicophoto.co.uk & via https://facebook.com/nicophoto.co.uk.
And if you happened to miss his stunning set, then fear not as you can still sink into the brilliant Matinee "BOOM!!" sounds from Steve Pitron via his podcast, out at direct link http://stevepitronsessions.podomatic.com/entry/2014-01-24T04_20_00-08_00