Posts Tagged 'Steve Pitron'
With some seriously stiff competition from within his own ranks yet with this latest podcast in the Steve Pitron production stable catching us a little by surprise, how does "The Week – Toy Candy" measure up against what we think are his best two compilations in a colossal collection over well over a dozen delights
Being picky about podcasts has always been our way, after all, like so many music fans, we know what we like and rocks our boat the best and when an individual sets a brilliant benchmark time after production time, it makes the task of tipping the balance by others very difficult indeed. And when some simply flood the market with mixes and with only a certain amount of new music around to match their style, the risk of repetition is greater by simple statistics, while balancing output is perhaps the way to go, of course avoiding long drought periods. So, without naming names, the vast majority of main music producers on our favoured list tend to lean towards over output while the man in focus here has, in the last couple of years, gone a little too far the other way, 2014 seeing two podcasts, and 2015 not one, "Beyond NYD
2015" technically fell into 2014 by release design, Steve Pitron has come out of the 2016 blocks running with his WE "Paradise" production actually celebrating much of the music from this prolific party throughout the latter part of the previous year, one hitting our download files on the first day of 2016, this prolific podcast very much knocking on the door of we have described as Mr Pitron best ever compilation production, "Matinee BOOM!, we admittedly benefitting personally from a specially extended prototype version that didn't go to final production press come publication.
However, while still soaking up the splendour of "WE Paradise 2016" and constantly comparing it to the massive "Matinee BOOM!", up pops another Pitron podcast in a wait of less than three months that was anything but, this second production of the year catching us both off guard and by pleasant surprise and one that, right from the very first listen, appeared to be biting at the heels of these other two, Steve marking his appearance at clubbing event The Week "Toy Candy" which took place last Sunday as part of the As One Easter Festival. So how does this latest compilation from this dynamic D.J./Producer that continues to cut a headlining & significant stride on the scene some twenty years since first stepping into the spotlight, fair and how does it stand up to his pinnacle podcasts above? Well, in short, extremely strongly, Steve selecting a shorter length & so punchier production for "Toy Candy" one that kicks
off dreamily with a delectable dance version of the Nina Simone classic "Feeling Good", neatly followed by the first of a string of selection from the Guaraber Recordings stable, Nacho Chapado's "Rhythm Plans" blending with the first selection superbly and hinting towards what more to expect. Indeed, keeping with the Spanish influences for this Brazilian inspired creation, Mr Pitron then plumps for a Rafa Madrid track, "Hotel California" remixed here by fellow Spaniard Carlos Gallardo, Steve making the most of these first three meaning at this point we find ourselves a good seventeen minutes into the mix.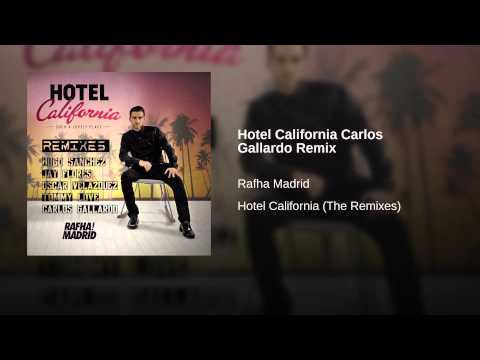 With the pace at octane level, it has already become clear that "Toy Candy" is proving a formidable force in attempting to push both "WE Paradise" & "Matinee BOOM!" off their pedestals, two towering tracks upping the pace of this podcast even further, racing us to the half way point and what proves to be our favourite track on the whole production, a majestic remix of "Pride – A Deeper Love" another from the Guaraber stable one masterminded by Esteban Lopez, Pedro Pons & Jose Serra that sealed the fabulous fate on this Pitron podcast for us. But "Toy Candy" kept & keeps giving, D.J. Suri bringing the vivacious vocals of Soraya Naoyin into play with her track "Desire", the hard hitting "Exterminate" following taking us on a much deeper journey with yet another hard hitting house music mix after that seeing "Toy Candy" falter slightly in our estimation. However, came & comes to the rescue super Spaniard Carlos Gallardo
with his remix of Alex Newell's "Basically Over You" track, thus pulling the podcast back from the brink, Steve saving two absolute corkers to see this colossal sixty seven minute compilation out, the first being "Bad Chick" which features the one & only Sasha, a Pitron favourite mix master from times gone by, Luque, Steve saving what might yet prove to be his best track selection for last, the superb Sia standing in the spotlight with the stunning "Alive" in special club remix form, probably by Cahill, but could possibly be the latest Pitron & Sanna mix production, well we hope & pray at least.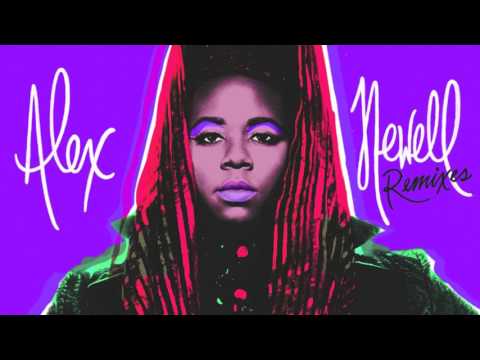 So that's "Toy Candy" and what do we conclude. Well, despite being a fan of the fuller length productions, what this latest Steve Pitron podcast does do, is open up to an audience that may not have the time & patience to listen for a full two plus hours, while it also proves a formidable competing force to its two other nemesis. Does "Toy Candy" triumph in the best yet stakes, possibly not but it comes a very close third to the two which are split by a hairs breadth, meaning a photo finish for first for this prolific podcast is our ultimate judgement. But what is yours? Well the only way you can make up your mind is by heading to https://soundcloud.com/stevepitron/the-week-as-one-2016. (DISCO MATT)
Historically the most popular party slot of any Easter weekend schedule, expectations were high for what, om paper at least, was the headline happening of the seven event strong As One Easter Festival, but what was the reality of The Week "Toy Candy", did it live it to its boisterous billing or were we deflated by this fun fair filled frolic.
When it comes to pronounced and prolific fun filled partying, there is little to match the exuberance of the Brazilian's, the carnival atmosphere they create truly cherishing come captivating, even the country boasting some of the best clubbing venues in the world, in fact one occupying top spot in the latest DJ mag poll. Indeed, the well established Brazilian brand "The Week" has a solid reputation among its piers, an LGBT party that was founded back in 2004 in Sao Paulo, expanding its empire to Rio in 2007 and Florianopolis the following year, speaks opulence volumes both in the eyes of its fans & its beholders, the Sao Paulo outfit for example,
sport a swimming pool and garden, the only London venue coming close, being The Kensington Roof Gardens. And with a touring repertoire that extends to many European points & ports including Paris, Rome, Madrid & Barcelona, we are no stranger to this brand here in the capital, The Week having held its own in among previous festival events, including As One, resident D.J. Leandro Bekker having made a number of visits both with the brand and on his own back, its parties always having been a huge success here as well as on the continent, albeit not on the size & scale of back home in Brazil. So when we saw The Week once again involved in in this year's As One Easter Festival, earning its own Sunday slot amidst promised production, state of the art visuals & actual attractions for clubbers to cavort on, our expectations for this "Toy Candy" fairground themed event were high, elevated even further by news that superstar D.J. Steve Pitron would be playing, but how did the party play out and did our enthusiastic expectation bear fruit or did it fade fast following our arrival?
Being held at The Coronet in Elephant & Castle, a theatre style venue with a capacity in excess of 2500, one that has played host to some of the most successful international branded parties on the capitals clubbing circuit including the mighty SuperMartXe which reigned supreme for a good three years, superseded more recently by the wonder of WE, this superb Spanish outfit having sported the most packed out party in Coronet history, coincidentally called "Candy" packing a phenomenal popular punch that has yet to be matched, it was certainly the right fit for The Week, itself sporting weekly turnouts as high as the Coronet's capacity. And the promotional blurb for "Toy Candy" was plumped full of promise, a real life carousel the centre piece
of the production, while a five strong D.J. line up suggested the team behind this exceptional event were, like us, expecting a sizable turnout. However, it seemed that the gods were not to shine on The Week on Sunday, the weather for a start absolutely atrocious, horizontal rain and winds strong enough to blow you over hampering our arrival at the Coronet at just gone 1 am, the party having been going a good two hours already, an expected queue to get in amazingly absent, while even the usual wait at the coat check did materialise. And on entering the main room, our suspicions that it was quieter than expected were confirmed, a reasonable amount of people up in the bar area and on the VIP balcony, but the extensive dancefloor space was sparse of socialites, D.J. Matt Bogard nevertheless serving up some scintillating sounds & getting the place pumping despite the desolation of dancers in front of him.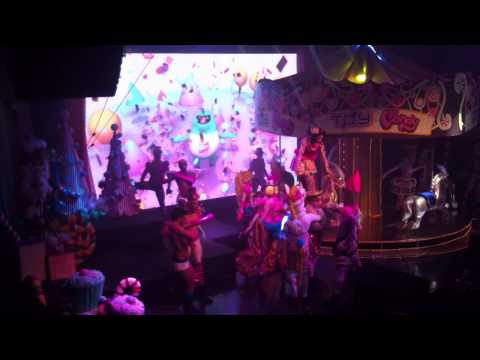 So having spotted a gathering of friends up by the bar, that's pretty much where we stayed for the rest of Matt's set, only the occasional stray down the far side where we were greeted by superb Spaniard Carlos Gallardo and then the incumbent special guest D.K. & The Week resident, Leandro Bekker, while we were still awaiting the arrival of Steve Pitron who had been rescheduled to star in the final set of this "Toy Candy" spectacle. However, the spectacle that we had expected, the real life carousel was nowhere to be found and the stage production was less than impressive, clearly not the "…indoor fairground complete with a real life carousel and other fun fair favourites…" that was pushed in the event promotion, neither did we see the acrobats
& aerialists that was in the blurb. However, what we did see, once the dancers came on stage and the lighting exploded into action, were stunning visuals and great pyrotechnic effects, although if we are honest, nothing we hadn't seen before, spectacular as it was. But finding ourselves in the charming company of Steve Pitron who had been released from D.J.ing duty was the biggest bonus of this Brazilian born bash, as the fun & laughter we had totally eclipsed all the disappointments & absences, a moment at the bar leaving us both in fits of hysterics not seen since the "Adele Moment" (long story), while with further friendly arrivals including the brilliant Bel, the Pitron posse in the right hand corner of the dancefloor were in delirious delight, nothing seemingly going to dampen the terrific time we were having. And when Leandro Bekker selecting superb song "Release Me", notoriously our very own anthem, all inhibitions broke loose, this towering tune sending us & all around into a scintillating spin, the atmosphere amazing and the enjoyment enthralling.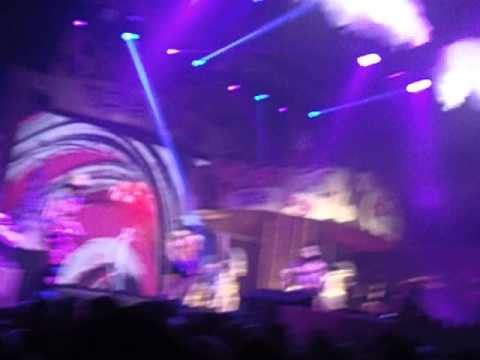 So in conclusion, what did we think of this "Toy Candy" affair in the end? Well, to be honest, it looked like a real corker on paper and as we touched on earlier, this Sunday slot is usually the most popular & packed of the whole Easter weekend, but given the fact it wasn't could have been down to a number of factors. First, with heavyweight happenings such as WE "Showboys", Papa "Don't Preach" and Beyond "The Resurrection" all taking place before, the consensus seemed to be that people were simply partied out, although there were more contributing factors, the weather for one, as it was simply atrocious outside, storm Katie having dumped inches of rain & hurricane force winds on London that night, while you have to also consider that the capital was a bit like a ghost town compared to a normal weekend, many clearly choosing to make
the most of the four day break by heading off for sunnier, or at least, different climbs. That said, the peeps that did make an appearance seemed to enjoy this event and while clearly the promoters reacted early, scaling down the stage show & all the accompaniments at relatively short notice, it didn't leave use ultimately disappointed or deflated as we had a tremendous time in the hands of "Toy Candy". With charming, nay captivating company, with the thrill of meeting & chatting with Carlos Gallardo after many months & moons, with the joy of having Steve Pitron by our side for most of the night and by having danced, drank, laughed & socialised till way gone 4 am to marvellous music & eye catching entertainment, there was nothing much more we could have asked for. And the upbeat carnival atmosphere that The Week is renowned for delivering was evident right through this "Toy Candy" cavort and while we reckon this Brazilian brand would have been better standing alone as an event, rather than being swallowed up (some would say lost within) by the As One Festival, it certainly played its part even if the lack lustre turnout questioned whether it paid its way. (DISCO MATT)
Scheduled in the second half of the massive As One Easter Festival, brilliant Brazilian brand The Week is on tour in London tomorrow evening (Sun 27th March) in what we are billing as the biggest & best bash of the bunch, we delving into the detail on "Toy Candy" as well as propelling a prolific podcast produced especially for the occasion
When it comes to exuberant entertainment & prolific partying, the Brazilian's often tend to take the biscuit, just look at the famous Rio carnival, one renowned as the most flamboyant  in the world, trumping all others, while the country sports some of the best nightclubs on the globe, "Green Valley" in Camboriu having wrestled number one spot back from "Space Ibiza" in the DJ Mag top one hundred poll last year, reflecting just what a torre de force in dance music & clubbing Brazil has become, the rise & rise of the clubbing scene in this South America significant bucking a trend across many other continents , where is seems to be contracting, not least in this country. And in amongst the wave of Brazilian clubs, venues & parties still surfing a wave crest of popularity is world renowned LGBT brand "The
Week", an outfit that has been cutting a significant stride in Sao Paulo since 2004, branches in Rio de Janiero & Florianopolis soon following, plus with world tours of reputable recognition, not to mention ties with major global clubbing player "Matinee", "The Week's" credentials are undoubtable, its Sao Paulo outfit regularly attracted clubbing crowds in excess of 2500 every weekend, venue Lapa boasting 640,000 square feet of space, extending over two dancefloors, a VIP area, an outside pool & a plush garden space, very much pushing the boundaries of clubbing beyond those that we see here in London.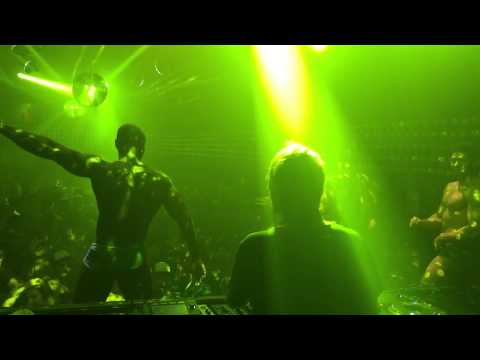 So when "The Week" comes on tour and hits our shores, you can be guaranteed that its party will rank as one of the most colossal & prolific on the capital's clubbing circuit calendar, this weekend, tomorrow in fact, one such occasion as this brilliant Brazilian brand joins in with the huge As One Easter Festival, engineered & powered by the mighty Orange Nation organisation, a clubbing conglomerate that sports the likes of A:M, Beyond, & Gravity within its plump portfolio of regular parties, while is also responsible for bring Matinee, WE Party & Papa to London, the latter two also part of their Easter clubbing fest which comes to a climax tomorrow (Sun 27th March) in the hands of "The Week" and its "Toy Candy" event. So what can you expect from this headline happening tomorrow? Well first and foremost plenty of Brazilian infused fun, as this themed event is set to follow the trend of "The Week" on its home turf by
pushing the boundaries of both visual & actual entertainment, "Toy Candy" promising a pleasure island party of magnificent proportions, our Orange Nation organisers telling us that they will be "…bringing you the best in entertainment with a troupe of gorgeous Go-Go's, acrobats, aerialists & an indoor fairground complete with a real life carousel and other fun fair favourites…" adding that "…his truly is the ultimate immersive party where you can dance to some of the world's best circuit DJ's and get involved in all the fairground fun. Think confetti, Think Candy Floss, Think Sexy Sugar fuelled Candy Men & Enormous Entertainment. Think The Week!…"
But no bash of the marvellous magnitude would be anywhere without majestic music and in the hands of special guest D.J. & "The Week" resident Leandro Bekker, who is joined at "Toy Candy" by London jocks Matt Bogard, Michel Mizrahi & fellow Brazilian Arnoldo Novais, you will have just that. However, we have little doubt that a certain prominent D.J. player looks set to step into our "Toy Candy" spotlight (and no doubt yours too), superstar Steve Pitron taking centre stage with a headline set that is sure to thrill. Indeed, to mark the occasion, Mr Pitron is produced a phenomenal podcast that very much points towards what we can expect from his stint behind the decks tomorrow, this especially devoted  67 minute compilation packed with pumping tunes, vocally
infused sounds & a sprinkling of classic dancefloor hits rehashed, not least a towering remix of "A Deeper Love" featuring original vocalist Alison Limerick but with turbocharged tones that can't help but get the feet tapping & the body grooving, like the rest of this mesmeric Pitron podcast mix production, one well worth downloading by heading to https://soundcloud.com/stevepitron/the-week-as-one-2016. As for "Toy Candy" itself which storms South London venue, The Coronet in Elephant & Castle from 11 pm tomorrow night, host Mauricio Ortiz will be in birthday celebratory mood and so welcomes all to what is sure to be THE host of the As One Easter Festival, The Coronet packed & pumping right through till the planned 7 am finish, tickets available by heading to https://orangenation.ticketabc.com/events/week/, this definitely one prolific party you won't want to miss. (DISCO MATT)
With one half of this dynamic duo celebrating his birthday this weekend along with a resplendent track remix of theirs making an unexpected appearance on our playlist radar, who else could we devote our "Track(s) Of The Week" choices to, but production partnership Max Sanna & Steve Pitron, we picking out prominent productions from a veritable feast of outstanding offerings.
Still being driven by the archive music choices that appear on our anarchic Sony MP3 player, we still preferring this marvellous mini piece of machinery to while away our travelling hours, the collection of compositions dating back up to five years, there are some real gems of favourites in there, although given the extent of the choices stored, quite a few hardly see the light of day as it is podcasts that tend to dominate our earwaves in any given days. So when an old favourite does pop up, we tend to play it on repeat for hours, sometimes days, a trip to the hospital & then the cinema on Wednesday being one such occasion and when we put two & two together, an inspired idea came to us to combine celebrating this particular track (in remix form) with the birthday of one half of its production partnership, the man in question being Max Sanna and the partnership with fellow fab friend Steve Pitron and given we decided to focus on this dynamic duo, we thought we would share another favourite production of theirs, one equally excellent and one that is part & popped up on our playlist.
So before we share our two track choices, let's give you a flavour of this fine fella production partnership, Max & Steve not only good friends themselves, but good friends of ours too, both D.J.'s in their own right although Mr Sanna not spending anywhere near as much time spinning as he did a few years ago. Steve on the otherhand, is still in great demand, regular gigs for London brand "Beyond" as well as clubbing colossus "WE Party" keeping him firmly in the capital circuit limelight, while for the third year in a row, Mr Pitron lifted the "Best Club D.J." award in a recent magazine poll & competition, affirming that he remains at the top of his game with his flocks of fans & followers. However, little known to the scene is the Sanna & Pitron partnership, their track remixes often making the big time across the pond, not least that they both wield considerable influence in America, Steve's day job working for Island records opening doors to artists that others can simply dream of, while Max is adept at ringing the right bells with production companies & online outlets. And when you take a glance at their comprehensive compilation collection, stars including The Wanted, Leona Lewis, Rizzle Kicks, Jessie J & Robyn (among many more) you can see that their influence is immense.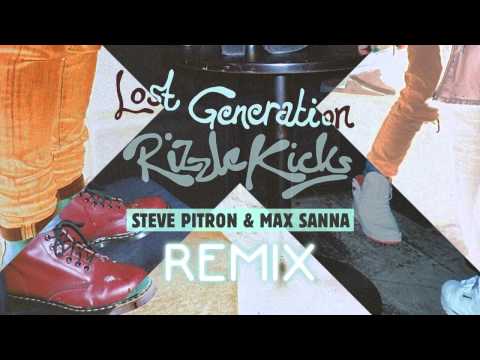 However, while the Sanna & Pitron productions of all these stars' tracks are terrific, the two that hit our radar this week rank among our most favourite, the first a resplendent remix of Olly Murrs "Right Place Right Time", a brilliantly uplifting & upbeat version of the original which, in full remix length, stretches Murrs single by a good four minutes and is a slight departure from their usual tough tech tones, this style driven more by Max, while fans of Steve's sounds will feel right at home with this heavenly interpretation which retains all the vivacious vocals of the original but are, in our view, enhanced to excellent effect. With the full track available to stream via Steve's Soundcloud site at https://soundcloud.com/stevepitron &, this video compiled by is a resplendent visual representation of their remix so well worth a view.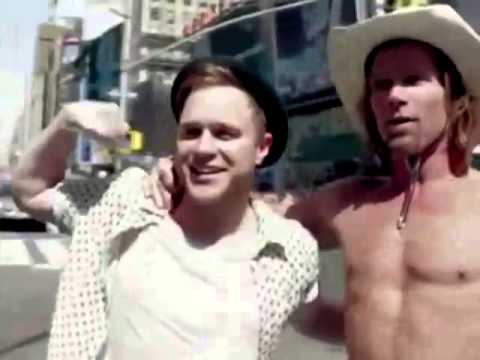 As for the second track, like the former, Max & Steve do incredible justice to the original, John Newman's "Love Me Again" carefully reconstructed and uplifted to dancefloor status, although it is unlikely you will hear it in one of Steve's sets, rather would make an amazing addition to one of his podcasts (not for the want of asking), while like the Murrs mix it is one that is buried in our playlist collection but when it appears, we can't put it down. And the 36,000 or so downloads speak volumes for its appeal, these by the way just from Steve's Soundcloud site, while we know this official remix is available through iTunes so will surely have topped the 50k mark. As for other options, the Pitron & Sanna remixes of Florence & The Machine's "You Got The Love" is also right up there, as is a more recent but as yet unreleased remix of Take That hit "These Days"
So we wish Max a very happy birthday and look forward with anticipation of the new podcast from Steve, while in the meantime both these two track picks will do, or failing that Mr Pitron's appearance at forthcoming gigs, WE Party "Superboys" & The Week "Toy Candy" both next Easter weekend will more than suffice. (DISCO MATT)
Into its fifth year captivating the capitals clubbers, WE Party certainly still packs a punch, this latest "President" incarnation aiming to emulate previous events, its return to spiritual home, the Coronet, pitching it perfectly, but did it deliver and if so in which departments, or is the brand becoming too boring & monotonous?
There is little doubt that when it comes to the pomp & circumstance of partying across the capitals clubbing circuit, Spanish brand WE Party is close to the pinnacle, ranking alongside the likes of domestic delivery Beyond, as well as fellow Spaniard superclub Matinee as the most popular across the calendar, London often spearheading the latest theme in this fantastic foray that is now into its fifth year stepping out on the scene. Indeed, with WE Party now the only major brand machine to feature in the iconic theatre style venue, a dying breed as club buildings aplenty close down as socialising choices change, a brief switch to The O2 Academy in Brixton for their "Paradise" New Year's Day extravaganza was fortunately just that, as spiritual home, the Coronet in Elephant & Castle not only fits the brand brilliantly, but feels so much better, akin to a comfortable leather & fur lined glove on the hand, WE Party & this colossus of a clubbing space very much going hand in hand. So with the return confirmed and the latest theme flaunted, "President" inspired from both the awards season just ended along with the American political party nominations still concurrent, all eyes were on WE to see how this latest instalment in this prolific & outstanding party would play out, whether it lived up to lofty expectations, or whether this bright & bold brand machine had become too boring & monotonous.
With best made plans for an early arrival laid to waste following a day of immense indulgence with ex work colleague pals, a short disco nap ending up being a significant snooze, when we awoke with the stark realisation that it was well gone midnight and our master was calling for his muse, we hurried our way down to the Coronet, fortunately for us, bumping into fab photographer Chris Jepson who graciously negotiated our speedy entrance to the club, the considerable queue weaving away from the venue looking like condemning us to missing much of our master music makers set. However, with thanks to Chris, we were into this WE "President" party in a trice, our entrance ticket accepted as was our coat in the check with speed, immediate messages of excitement of our arrival flashing on our phone from premier player Steve Pitron, who was already some fifteen minutes into his set, a wave across to us on the balcony confirming our connection. And both WE & The Coronet were connecting captivatingly, Steve's sounds selections going down a storm with the packed out place, hardly an empty spot to be found, we eventually weaving our way down towards the stage front where the Pitron posse was positioned, we still shaky off the effects our sleepy slumber but now ready to plunge into the complete pomp & circumstance of this "President" party, the stage set for the fanfare to come.
So as the clock struck two, the show proper was ready to start, the gathering of the WE party gods, the dancers dressed so scantily in tight fitting brief shorts enough to make our eyes water, surrounding the star of the stage, Wesha Want, the acceptor of the pseudo presidential nomination as an announcer exclaimed "…your votes go to WE for saving the clubbing world with prolific party's like no other…" or something like that at least, this part of the stage show verging on the tacky, the playing of Queen hit "We Are The Champions" not really helping its cause, while Steve was the saviour as he swiftly stepped on the sound accelerator, the trademark WE visuals & LED installations also swinging into action, swerving this "President" party away from the tacky towards the tremendous, plumes of fire torch pyrotechnics & the customary ticker tape explosions igniting this event, he colossal crowd's appreciation evident for all to see. And so the scene was set for a fantastic foray following in the footsteps of wonderful WE parties past, Steve's selections sending us soaring, not least a resplendent remix of "Devil Pray" delivering a delightful dervish in our direction, a whole host of familiar faces swinging past our spot, including the ever gracious Gonzalo Rivas who has entertained the Coronet crowd first. But it was the stage where our eyes were focussed, our ears enveloped by the feast of brilliant beats Steve was treating us to, while his two hour set was to come to a close quicker than we had hoped or imagined, such was the terrific time we were having, superb Spaniard Carlos Gallardo then steering this showcase with great gusto deep into the bountiful belly of this brilliant bash, our relatively short stay coming to a close as we left this packed & pumping place behind to melt into the early mundane in comparison London morning.
So what was our verdict on this WE "President" cavort at the Coronet? Well, if we are honest there was nothing that new or earth shatteringly spectacular about this latest incarnation in the Spanish superclub cabinet of themed forays, yes the stage looed as sparkly as ever, those incredible & immense LED light installations impressive as always and the sounds served up by the towering team of resident D.J.'s delightful. Yet while WE Party in London & The Coronet as a venue go together like salt & pepper and, indeed, the tremendous turnout is a significant sign that the scene still has lengthy legs for these sizable shindigs, it's a measure of our own changed clubbing times, that our desire to dive headlong into these dance delectations has diminished. Yes, we splendored in the superb sounds both Carlos & Steve served up, yes we soaked up the superb slices this stage bound spectacle never fails to bountifully bring forth, but we cannot escape thinking that, for us at least, this WE wagon is running out of wheels, that something dramatically different is required to re-ignite our interest in future incarnations. No, it's not become boring or indeed monotonous as we had suggested earlier, WE Party still unquestionably the most splendid clubbing spectacle on the scene, but if it wants to avoid going the way of so many other brands before it, SuperMartXe springing immediately to mind, its founders & forgers may need to conjure new tricks of the trade to tempt us in. (DISCO MATT)