Posts Tagged 'Etienne Ozborne'
What a year, one of considerable challenges to conquer, music being the answer on so many fronts, not least the prolific podcasts & producers that paved our path with pulsating productions that saved our 365 day & days, meaning we couldn't complete our 2012 review series without celebrating the colossal creators that combined to deliver the most divinely delirious dance delectations in a decade or more.
When we look back across the last year, we have had some pretty hefty mountains to climb, from family health issues to our own, which continue to cause concern, while we have been very much off the writing boil, out kettle often running on empty and so ending up as dry at the Kalahari, our music focuses, features & newsletters affected nearly as much as our reviews. Yet while we may have had a continual catalogue of considerable challenges to conquer, a number of false music writing re-starts part of the picture, the one constant we have been able to rely upon, has been the music itself, a pack of prolific podcasts & producers not just helping us through the tough times with tons of towering tunes, but some have consumed our lives, whether it be while pedalling around London's  roads, heading out to our various clubbing commitments, or simply sitting back on our sofa, soaking up scores of superb sounds.
 So, in a year that music definitely was the answer and with those prolific producers we deluded to, proving to be our sanctuary & our saviour amongst the sorrowful slices of the last four seasons, some have amazed, excited & inspired us with their fantastic productions, some reaching phenomena & heavenly heights, it was a foregone conclusion that we would devote separate part of our "What A Year!" 2012 review series to them. And here it is, a run through the podcasts & the producers that rocked our would in the last twelve months, we landing on our top five producers, in the two categories of "podcasts" & "tracks", while also picking out our top ten productions from those players whose compositions have made the most considerable contribution to our "music was the answer" year.. Plus with some special mentions for a few others whose tracks have rocked our world in the last twelve months, we will recap on some of their entries into our top 40 chart, while finishing this final 2012 review feature with the podcast & producer chart listings.
Well lets get to it and take a look at the track producers that have made it big in our music world during 2012, Rony Seikaly making the first impression back in January, his two tracks "Let You Go" & "Take Me Higher" making us stand up and notice this basketball player turned producer, the latter production gripping us like virtually no other, which as early as the second month of the year, had already secured him, at least, a top 10 position in our track chart, it actually making it to a soaring second. But there were other, Erick Morillo impressing us with a duo of dynamic dance delectations, "Murder The Dancefloor" & "Gravy" examples of our slant towards tech in the last twelve months, while Chris Lake, who is no stranger to our sound sorties, hit us heavenly hard with a pumping production, "Stand Alone" ending up one of our Y.E. favourites, despite only making an impression in November. As for others, Crazibiza tickled out tunes taste buds with a trio of triumphs, "Must Be The Music", "Show Me Love 2k12" & "Finally I" shining examples of these mix masters at their brilliant best, while Steven Redant & Phil Romano were our superb surprisers, their mix of Kylie Minogue's "Timebomb" tremendous, our last special mention going to Jay Lumen for the simply stunning "Strange Fruit", like Chris Lake, trouncing us with a tech tower of a track that was oh so close to a chart podium position.        
So we come to our top five, each here for good reason, as they both influenced & indented our musical year in many (sometimes different ways), Carlos Gallardo the first, who comes in fifth, a string of scintillating sets at WE Party in London leaving us more than satisfied, while being up with him on stage for "Safari", "Hi Japan" & "Formula 2" will live with us forever. But the superb Spaniard is no slouch in the recording studio either, collaborations a plenty including with vocalists Bobby Alexander on "We (Eloise)" & Peyton on "Desert Rose", particular highlights, while it was his track composition with Rebeka Brown that contributed to him being here, it creeping into our top 40 chart, no mean feat considering the competition and one that immensely impressed us on our very first listen.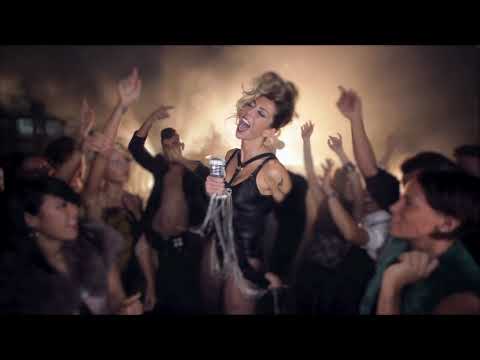 To our fourth position producer and another Spaniard, there seeming to be a wealth of talent emanating from the region of Europe, Ivan Gomez, in our books, right up there with the best, his collaborations with Nacho Chapado under the Gurabear label diving deep into double figures, a 2012 highlight their "We Have Disco EP", while on a singular front, Ivan's list of track productions is enthralling exhausting by sheer volume, favourite picks of ours including "La Musika" & "Somebody 2 Love", his 2012 releases encapsulated in a special compilation which is well worth a listen at https://soundcloud.com/ivangomezmusic/sets/forthcoming-tracks-remixes while shifting through his soundcloud site alone is a terrific task & a half, evidence of just how bust he is in the recording studio. However, from our track chart point of view, he made his mark with the remix of Offer Nissam's "I'm In Love", while it would be The Free Radical's Formation, of which he & Nacho are members, that would rate the highest, "World" in Fran Ramirez (the third link) remix form our favourite of Ivan's pack of productions.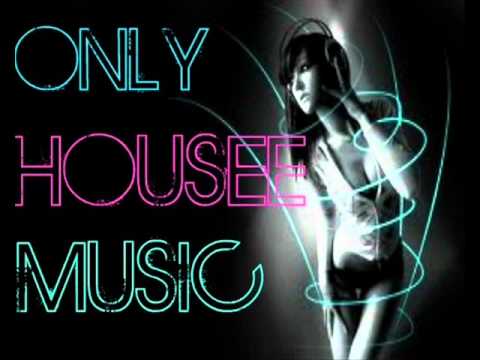 Onto our track producer third now and to Milano man Danny Verde, who's meteoric rise to fame & fortune of the world clubbing & D.J. stage three or so years ago was due, in no part, to his superb studio productions and while Danny now has an exhaustive schedule that sees him jetting across to all corners of the globe, its roots remain in his hallowed Holab, the name he gave to is recording studio many moons ago. The likes of "Pushin To the Top", Open Your Heart" & "Express Yourself" propelling him as a prolific producer. However, with official remixes for Lady Gaga sending him to another outstanding orbit, 2012 has seen him work on tracks from the Wanted, Cyndi Lauper, The Scissor Sisters & Mariah Carey, while our best of the bunch and one that made it into our top 40 chart was & is his rapturous remix of Neon Hitch's "Fuck You Better" the first reason he is here, that awesome weekend with him in Brighton back in September the second.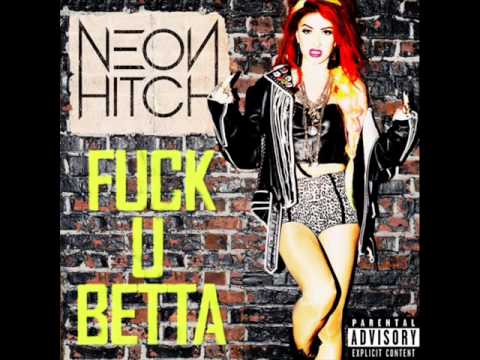 So to second and the exceptional Etienne Ozborne who repeated his incredible influences on our year, as he had done in 2011, although in a way, even more so, as it soon materialised that it was he (along with studio partner Zolton Kontes) who was behind our now infamous "Track" three, which turned out to be the huge hit "I Really Want To Say", Polina's vocals appearing for a third time in our year. But standing alone with the spectacular "Feeling For You" has surely got to be one his own highlights of 2012, this terrific track having made it big across dancefloors right around the world, while Mr Ozborne has had his fair share of global gigs too, Seoul his last, while we are just getting into his latest release, "Undecided" looking like it will chart in 2013.  However, all that said, it is probably down to the stunning "Sotto" that he finds himself in second spot, this towering tech tune yet more evidence of our slant away from uplifting & vocal, or at least a better balance strike between the two, while the horn effects on this colossal composition still blow our minds, it securing a healthy fifteenth in our track chart.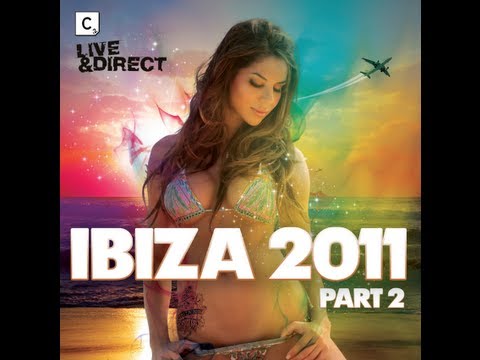 To our top spot and, despite everyone before him, this Spanish superstar D.J./Producer came home first by a country mile, no-one else in this category coming near in terms of impression & influence, his five track entries into our top 40 chart speaking volumes enough, although it goes much deeper than that, the quality, the style & the pace of his productions just perfect. And while we waxed lyrically in our chart review feature, "Not Alone" seeing him to top spot there too, Taito's year has not just been about the recording studio, as he has played right across Europe & elsewhere, he flying the Matinee flag mainly, a summer season in Ibiza seeing him prove one of the biggest draws on the island, while sets in Sitges & the brands Barcelona base were also huge highlights of what was a breathtakingly busy year. However, back to those studio recordings and while both "Lady Luck" & "Lift Me Up" were magical markers, it would be his interpretation of the classic "She Loves" in 2k13 remix that really impressed. But even that paled in comparison to the mighty "My World" which, if we are entirely honest is right up there with "Not Alone" and may prove to have lengthier legs than the latter, this towering Taito triumph as much of a tear tumbler as our number one of 2012, meaning a first podium place here richly deserved.
Well, that's the track producers covered, now to the podcaster's and a snap decision to dive straight into our top five, those extra mentions having to wait for a forthcoming 2013 music newsletter. So to out fabulous fifth and it's to Greece we go to find GSP (short for George Spiliopoulos) who has consistently created compilations that drove right up out superb sound street throughout 2012, while we were fortunate enough to see him play over here in London, at Beyond no less, his set on Easter Sunday superb & setting the scene for a season of XLsior pre &main parties that took him to Paris, Madrid, Barcelona, the latter part of the colossal Circuit Festival. But GSP will, for us, always be connected with the Mykonos five day meet, the news this year being that it was THE place to be, the Greek isle seemingly back on the up & up his podcasts reflective of this, as no less than eight devoted delectations to this five day dance festival, while we had a particular penchant for his "Energy" series of podcasts,  volume two pretty much the responsible party for placing him as our fifth most prolific podcast of 2012. But you may have your own favourite from the fifteen he produced, a trip to http://djgsp.podomatic.com/ helping you decide which or how many to add to your collections.
To our fantastic fourth now and a Belgian based beatmaster who's 2012 was simply stunning, an impressive set of new trails trodden and events enriched by Elof de Neve, his residency at Rome's Muccassassina one, while Sexy in Cologne was another, trips across to Spain a regular feature of his spring & summer season showings, the "Get It On" world tour kicking off in Barcelona seeing him play, while Sitges Pride was a fabulous feature, his festival frolicking extending to both Lesbos in Lisbon & Circuit in Barcelona. But his base in Belgium, Antwerp's Red & Blue remained an Elof anchor, from where he popped across both the north & south borders, playing for Matinee in Amsterdam & Paris, both which have dedicated podcasts, while even given the his hectic schedule, Mr de Neve has stepped into the studio on plenty of occasions, the result being two compilations that are pure Elof through & through. And like GSP, our Belgian mixers beats very much hit our heavenly music mark, his uplifting, euphoric & energetic house, us down to a t, while he has taken (or at least dipped his toe into) a more tribal come tech direction during 2012 to reflect the kind of clubbing crowds he finds himself in front off, a trip to https://soundcloud.com/elofdeneve seeing you safe into his series of sounds.
Now our tremendous third and without doubt the busiest D.J./producer we know, both in terms of live performances and podcast productions, not a weekend going by when he isn't jetting off somewhere, whether it be as near as Bordeaux or as far as Bangkok, his Philippine routes seeing him travel back to Asia quite often, while Canada is also another regular long haul house music destination in his rampant roster. But what is just as jet-setting in terms of both frequency & volume are the plethora of podcast productions that come our way, 2012 having been no exception, a staggering twenty one mixes dedicated to a whole variety of his visits around the globe, Leomeo not shy in coming forward with a little self promotion, daily posts on Facebook cramming our notifications window full with his posts. However, it seems to work as, his download figures are pretty impressive, while his beats bag holds the whole house spectrum, from tech, tribal & trance, to progressive, euphoric, uplifting and everything in between. So, laying you hat on one particular podcast from the twenty plus in 2012, is down to preference we guess, but with all bases covered, a shoot onto his Soundcloud site at https://soundcloud.com/djleomeo should sort it.
Well, we come to second slot in our treasured top five and here we find our premier protégé player, Zach Burns, who like all the entrants thus far, had a amazing 2012 in terms of all sides of his production premises, a score or more mixes laid down simply from his sets at various locales, CasaLatina, D.J.'s At Work, Gigolo, Matinee, PLAY>TIME, Popcorn, Profile & The Edge, London spots where he has played or held residencies during the year, while both Berlin & Paris played a part in proceedings, GMF in the former & Scream in the later, very much propelling his profile & stature significantly. And while we missed out on many live performances of his, all those post gig pressings helped us keep right in touch with our PPP's progress, although it is his "House Sessions" series that sees Zach safe into second spot, the once a month releases never failing to make it into our collection, one in particular even tumbling (albeit for just a few days) another phenomenal podcast of its playing pedestal. Indeed with a blend of beats that edges towards funky, Zach is also sometimes experimental with his genre mixing, creating compilations crammed with character, as well as terrific twists & turns, a trip to http://djburns.podomatic.com/  sure to find favour, while his "2012 Top 12" production has already been earmarked as our first "Podcast of The Week" for 2013.
So, who stepped up onto our top podcast producer podium position? Well, if you follow us religiously, regularly or even irregularly, the then name Steve Pitron will appear with just as much regularity, 2012 having proven a phenomenal period in his production pressings, the year kicking off in scintillating style with his "Jan 2012" mix, one which ended up responsible for rearing seven tracks that had a impressive impact on our top 40 track chart, one securing second slot, at the time we remarking that we couldn't see this total triumph being topped. But Mr Pitron being the superstar that he is, came back at us with a two part "Summer" series that did just that, collectively combining to make an monumental mark on our track chart, as well as our airwaves, with some of the best beats of the year, real highlights in the thirteen that made it in, "My World" "Sotto", "Symphony" and "Must be The Feeling", the latter coming third. Yet, he was clearly still not satisfied with delightfully destroying us with these two summer stunners, as we were literally both blown away to compulsively consumed by his phenomenal "WE Formula 2" podcast, the benchmark set in the summer, smashed to smithereens by the most spectacular set of sounds we have come across ever. And when you consider that with just one mix, Steve managed to fill out fourteen places in our track chart, including number's one, four, five, six, seven & eight, is testament to its captivating qualities, ensuring that, at the risk of upsetting the competition, he romped home with the top place podcasts production plaudits, no more words among the myriad of features, focuses & mentions able to add to the simple fact that each & every 2012 pressing has to be in your collection and if not, then get on that computer and get downloading now at http://stevepitronsessions.podomatic.com.  
So, that's our top five producers of tracks & podcasts, but what of the podcast chart positions? W, given how extensive this review has been and with further commentary coming on some of the compilations, rather than cutting back completely, we thought, as with did with our tracks,  that splitting it off into a separate shortened  special review, part four now our final feature, the chart inclusion & topping bean spilling having to wait just a little bit longer. (DISCO MATT) 
Having formed a fulfilling friendship back in January when Guy Scheiman visited London, playing out for both Salvation & As One, we could feel, even at this tender age in our relationship, that a special bond would develop between us, a fabulous five days in Barcelona for the Delice Dream festival in April, very much cementing what has become a bond that now feels pretty unbreakable. And like the handful of extra special relationships we have developed with D.J.'s, across the globe, Danny Verde, Leomeo Carandang, Javier Medina, & Eduardo De La Torre included, Mr Scheiman quickly found a wonderful way in our musical hearts, meaning he has joined this elite group of music makers, Zach Burns & Junior Moura also included, that have too found a place on our protégé list, while he also ranks among a wider net of stars that attract our attention with their performances & productions, people like Steve Pitron, Brent Nicholls, Mikey D, Paul Heron Nick Tcherniak, & Jamie Head, terrific talents who always impress us whenever they play or produce the kind of music which very much makes our world go round.
So Guy finds himself among some illustrious company, but quite rightly so, as from the minute we heard him play and then got to know him, we realised that like all the others, he had an incredible passion for his art. Plus, it was clear that we shared common ground in terms of musical tastes & styles, many of Guy's studio productions hitting our mark magnificently, while having cemented that formed friendship as the year has gone on, it seemed inevitable that the musical bond between Guy & ourselves would bear some fruit. And so we decided it would be mutually beneficial to marry up our musical minds over the miles to produce a podcast, not just celebrating the sounds of summer, but showcasing a set of terrific tracks that, while chosen individually, would reflect our joint joy for the magic of music, as well as providing a useful marketing tool for Guy's European aspirations along with our desire to share some of the brilliant beats that have been floating our boat recently.
Now collaborative compilations are not something new to us, we having gone into production with Brent Nicholls in an emerging "Dance-tastic" series that has seen three podcasts to date, the premise of these collaborations very much being that, as Brent neatly put it, "…he chooses and I mix…", the track selections our part of the marriage, while the mixing is down to Mr Nicholls. And while Brent has put his own twist to certain selections, the result has been a set of prolific podcasts that not only reflect our similar musical tastes, but have clearly gone down well with Brent's audiences, both "Spring Bloomers" & "Summer Scorchers" ranking high in his download figures. However, having caught the collaboration bug, with Guy the parameters on this new found podcast partnership were decidedly different, as the Scheiman influence was much more direct, in that he would be choosing the tracks as well as us and then using his considerable skills in blending them together to, in effect, create something more akin to a back-to-back set, thus fusing our similar sound styles into a seamless summer selection, the aim very much to achieve a compilation that would mirror that musical bond we had built together.
However, like the most magnificent of marriages, our venture with Guy was to encounter its own trials & tribulations, our initial selection of six tracks being sent back to the drawing board on a couple of occasions and, at times, leaving us scratching our heads as to why we had entered into what was proving an argumentative agreement between the two. But when you put two such strong willed individuals together, the sparks were always going to fly, although the electricity between us through the passion for music that we both share, was to see that music end up doing the talking and the final choice of tracks become the joint decision that it always should have been. And the result is a compilation that both represents our similar styles superbly and knits together like the best made jumper, a collection of tunes that marry our musical minds mesmerically and showcase a selection of sounds that speak summer for us both, the only decision left being what to actually call the collaboration, the title coming pretty easily and for us, representing the meshing of the miles between us and the links that this music making has moulded.
So here it is, "From Tel Aviv To London – Summer Mix 2011", a sixteen track splendour that kicks off in superb style with a definite summer sound, Roy Davis Jnr's "Enjoy The Ride", perhaps more than just a hint for what you should be doing throughout this 119 minute marvel. But with remixes on tracks by Madonna & The Bee Gees, as well as disco diva track reworks, "Sweet Sensation" & "A Deeper Love", along with artist inclusions extending to Danism, Antoine Clamaran, Filthy Rich & Tristan Garner, the compilation's 2011 credentials are considerable, as all these artists have been cutting a significant stride this year so far. But it doesn't stop there, as the David Jonson track "Get Down" pops up, adding a truly summery feel to the mix, while there is also a distinct Ibiza injection with the likes of Etienne Ozborne & Cambis serving up white isle inspired inclusions, the latter's "Lift Me Up" a summer stunner.
All that said, while this is very much a collaborative compilation, the mix would have never been complete without Guy's production influence and this threads through the podcast neatly without being overpowering, while through his nifty mixing of the tracks, it certainly leaves you guessing who chose which track, as each eight do blend beautifully (if we say so ourselves!). Plus, as we have mentioned already, with an inside knowledge as to who did actually chose what, we think that the end result makes for as close to a back-to-back set performance as we could have wished for, perhaps hinting towards something to come in the future. In the meantime, to grab your slice of our summer session with Mr Scheiman, go to direct link http://soundcloud.com/guyscheiman/from-tel-aviv-to-london-disco/ where you can either listen or download to your absolute pleasure and while we have purposefully not issued the track listing, details of inclusions are available by dropping a quick line to matt@discomatt.com, while comments & feedback are more than welcome via Guy's soundcloud page.
As for future collaborations with our impressive Israeli, having taken those first few tender sweet steps with Guy, we are sure the next mix will come out of the blender sometime soon, as we are both honoured & thrilled to have joined forces with our fabulous friend, although it is just a case of watch this space. However for now, we hope you enjoy this "Tel Aviv To London – Summer 2011 Mix" leaving us to simply say "…sit back, turn up the volume & press play, as music is the answer…" (DISCO MATT)