Posts Tagged 'Carlos Gallardo'
What a year, one of considerable challenges to conquer, music being the answer on so many fronts, not least the prolific podcasts & producers that paved our path with pulsating productions that saved our 365 day & days, meaning we couldn't complete our 2012 review series without celebrating the colossal creators that combined to deliver the most divinely delirious dance delectations in a decade or more.
When we look back across the last year, we have had some pretty hefty mountains to climb, from family health issues to our own, which continue to cause concern, while we have been very much off the writing boil, out kettle often running on empty and so ending up as dry at the Kalahari, our music focuses, features & newsletters affected nearly as much as our reviews. Yet while we may have had a continual catalogue of considerable challenges to conquer, a number of false music writing re-starts part of the picture, the one constant we have been able to rely upon, has been the music itself, a pack of prolific podcasts & producers not just helping us through the tough times with tons of towering tunes, but some have consumed our lives, whether it be while pedalling around London's  roads, heading out to our various clubbing commitments, or simply sitting back on our sofa, soaking up scores of superb sounds.
 So, in a year that music definitely was the answer and with those prolific producers we deluded to, proving to be our sanctuary & our saviour amongst the sorrowful slices of the last four seasons, some have amazed, excited & inspired us with their fantastic productions, some reaching phenomena & heavenly heights, it was a foregone conclusion that we would devote separate part of our "What A Year!" 2012 review series to them. And here it is, a run through the podcasts & the producers that rocked our would in the last twelve months, we landing on our top five producers, in the two categories of "podcasts" & "tracks", while also picking out our top ten productions from those players whose compositions have made the most considerable contribution to our "music was the answer" year.. Plus with some special mentions for a few others whose tracks have rocked our world in the last twelve months, we will recap on some of their entries into our top 40 chart, while finishing this final 2012 review feature with the podcast & producer chart listings.
Well lets get to it and take a look at the track producers that have made it big in our music world during 2012, Rony Seikaly making the first impression back in January, his two tracks "Let You Go" & "Take Me Higher" making us stand up and notice this basketball player turned producer, the latter production gripping us like virtually no other, which as early as the second month of the year, had already secured him, at least, a top 10 position in our track chart, it actually making it to a soaring second. But there were other, Erick Morillo impressing us with a duo of dynamic dance delectations, "Murder The Dancefloor" & "Gravy" examples of our slant towards tech in the last twelve months, while Chris Lake, who is no stranger to our sound sorties, hit us heavenly hard with a pumping production, "Stand Alone" ending up one of our Y.E. favourites, despite only making an impression in November. As for others, Crazibiza tickled out tunes taste buds with a trio of triumphs, "Must Be The Music", "Show Me Love 2k12" & "Finally I" shining examples of these mix masters at their brilliant best, while Steven Redant & Phil Romano were our superb surprisers, their mix of Kylie Minogue's "Timebomb" tremendous, our last special mention going to Jay Lumen for the simply stunning "Strange Fruit", like Chris Lake, trouncing us with a tech tower of a track that was oh so close to a chart podium position.        
So we come to our top five, each here for good reason, as they both influenced & indented our musical year in many (sometimes different ways), Carlos Gallardo the first, who comes in fifth, a string of scintillating sets at WE Party in London leaving us more than satisfied, while being up with him on stage for "Safari", "Hi Japan" & "Formula 2" will live with us forever. But the superb Spaniard is no slouch in the recording studio either, collaborations a plenty including with vocalists Bobby Alexander on "We (Eloise)" & Peyton on "Desert Rose", particular highlights, while it was his track composition with Rebeka Brown that contributed to him being here, it creeping into our top 40 chart, no mean feat considering the competition and one that immensely impressed us on our very first listen.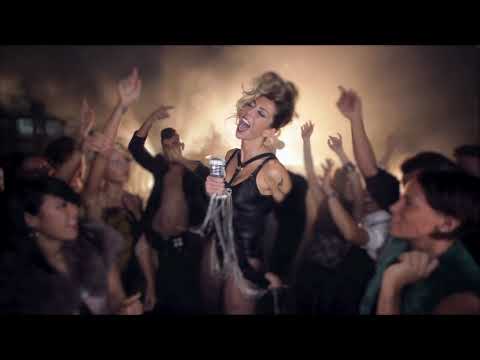 To our fourth position producer and another Spaniard, there seeming to be a wealth of talent emanating from the region of Europe, Ivan Gomez, in our books, right up there with the best, his collaborations with Nacho Chapado under the Gurabear label diving deep into double figures, a 2012 highlight their "We Have Disco EP", while on a singular front, Ivan's list of track productions is enthralling exhausting by sheer volume, favourite picks of ours including "La Musika" & "Somebody 2 Love", his 2012 releases encapsulated in a special compilation which is well worth a listen at https://soundcloud.com/ivangomezmusic/sets/forthcoming-tracks-remixes while shifting through his soundcloud site alone is a terrific task & a half, evidence of just how bust he is in the recording studio. However, from our track chart point of view, he made his mark with the remix of Offer Nissam's "I'm In Love", while it would be The Free Radical's Formation, of which he & Nacho are members, that would rate the highest, "World" in Fran Ramirez (the third link) remix form our favourite of Ivan's pack of productions.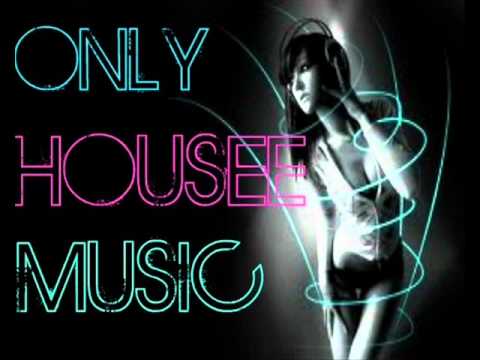 Onto our track producer third now and to Milano man Danny Verde, who's meteoric rise to fame & fortune of the world clubbing & D.J. stage three or so years ago was due, in no part, to his superb studio productions and while Danny now has an exhaustive schedule that sees him jetting across to all corners of the globe, its roots remain in his hallowed Holab, the name he gave to is recording studio many moons ago. The likes of "Pushin To the Top", Open Your Heart" & "Express Yourself" propelling him as a prolific producer. However, with official remixes for Lady Gaga sending him to another outstanding orbit, 2012 has seen him work on tracks from the Wanted, Cyndi Lauper, The Scissor Sisters & Mariah Carey, while our best of the bunch and one that made it into our top 40 chart was & is his rapturous remix of Neon Hitch's "Fuck You Better" the first reason he is here, that awesome weekend with him in Brighton back in September the second.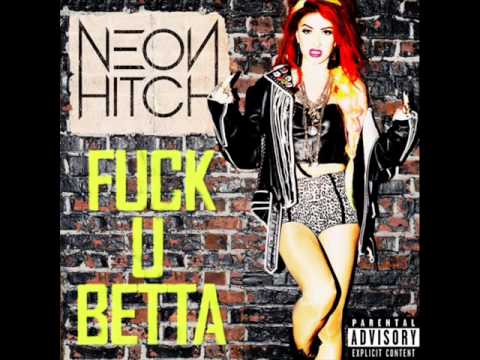 So to second and the exceptional Etienne Ozborne who repeated his incredible influences on our year, as he had done in 2011, although in a way, even more so, as it soon materialised that it was he (along with studio partner Zolton Kontes) who was behind our now infamous "Track" three, which turned out to be the huge hit "I Really Want To Say", Polina's vocals appearing for a third time in our year. But standing alone with the spectacular "Feeling For You" has surely got to be one his own highlights of 2012, this terrific track having made it big across dancefloors right around the world, while Mr Ozborne has had his fair share of global gigs too, Seoul his last, while we are just getting into his latest release, "Undecided" looking like it will chart in 2013.  However, all that said, it is probably down to the stunning "Sotto" that he finds himself in second spot, this towering tech tune yet more evidence of our slant away from uplifting & vocal, or at least a better balance strike between the two, while the horn effects on this colossal composition still blow our minds, it securing a healthy fifteenth in our track chart.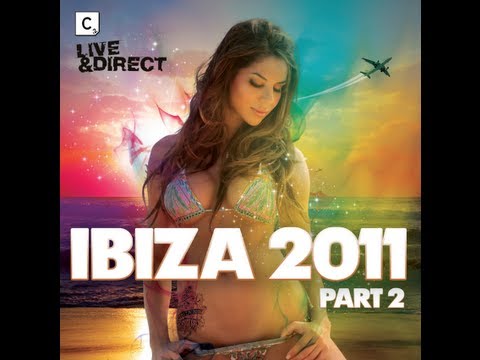 To our top spot and, despite everyone before him, this Spanish superstar D.J./Producer came home first by a country mile, no-one else in this category coming near in terms of impression & influence, his five track entries into our top 40 chart speaking volumes enough, although it goes much deeper than that, the quality, the style & the pace of his productions just perfect. And while we waxed lyrically in our chart review feature, "Not Alone" seeing him to top spot there too, Taito's year has not just been about the recording studio, as he has played right across Europe & elsewhere, he flying the Matinee flag mainly, a summer season in Ibiza seeing him prove one of the biggest draws on the island, while sets in Sitges & the brands Barcelona base were also huge highlights of what was a breathtakingly busy year. However, back to those studio recordings and while both "Lady Luck" & "Lift Me Up" were magical markers, it would be his interpretation of the classic "She Loves" in 2k13 remix that really impressed. But even that paled in comparison to the mighty "My World" which, if we are entirely honest is right up there with "Not Alone" and may prove to have lengthier legs than the latter, this towering Taito triumph as much of a tear tumbler as our number one of 2012, meaning a first podium place here richly deserved.
Well, that's the track producers covered, now to the podcaster's and a snap decision to dive straight into our top five, those extra mentions having to wait for a forthcoming 2013 music newsletter. So to out fabulous fifth and it's to Greece we go to find GSP (short for George Spiliopoulos) who has consistently created compilations that drove right up out superb sound street throughout 2012, while we were fortunate enough to see him play over here in London, at Beyond no less, his set on Easter Sunday superb & setting the scene for a season of XLsior pre &main parties that took him to Paris, Madrid, Barcelona, the latter part of the colossal Circuit Festival. But GSP will, for us, always be connected with the Mykonos five day meet, the news this year being that it was THE place to be, the Greek isle seemingly back on the up & up his podcasts reflective of this, as no less than eight devoted delectations to this five day dance festival, while we had a particular penchant for his "Energy" series of podcasts,  volume two pretty much the responsible party for placing him as our fifth most prolific podcast of 2012. But you may have your own favourite from the fifteen he produced, a trip to http://djgsp.podomatic.com/ helping you decide which or how many to add to your collections.
To our fantastic fourth now and a Belgian based beatmaster who's 2012 was simply stunning, an impressive set of new trails trodden and events enriched by Elof de Neve, his residency at Rome's Muccassassina one, while Sexy in Cologne was another, trips across to Spain a regular feature of his spring & summer season showings, the "Get It On" world tour kicking off in Barcelona seeing him play, while Sitges Pride was a fabulous feature, his festival frolicking extending to both Lesbos in Lisbon & Circuit in Barcelona. But his base in Belgium, Antwerp's Red & Blue remained an Elof anchor, from where he popped across both the north & south borders, playing for Matinee in Amsterdam & Paris, both which have dedicated podcasts, while even given the his hectic schedule, Mr de Neve has stepped into the studio on plenty of occasions, the result being two compilations that are pure Elof through & through. And like GSP, our Belgian mixers beats very much hit our heavenly music mark, his uplifting, euphoric & energetic house, us down to a t, while he has taken (or at least dipped his toe into) a more tribal come tech direction during 2012 to reflect the kind of clubbing crowds he finds himself in front off, a trip to https://soundcloud.com/elofdeneve seeing you safe into his series of sounds.
Now our tremendous third and without doubt the busiest D.J./producer we know, both in terms of live performances and podcast productions, not a weekend going by when he isn't jetting off somewhere, whether it be as near as Bordeaux or as far as Bangkok, his Philippine routes seeing him travel back to Asia quite often, while Canada is also another regular long haul house music destination in his rampant roster. But what is just as jet-setting in terms of both frequency & volume are the plethora of podcast productions that come our way, 2012 having been no exception, a staggering twenty one mixes dedicated to a whole variety of his visits around the globe, Leomeo not shy in coming forward with a little self promotion, daily posts on Facebook cramming our notifications window full with his posts. However, it seems to work as, his download figures are pretty impressive, while his beats bag holds the whole house spectrum, from tech, tribal & trance, to progressive, euphoric, uplifting and everything in between. So, laying you hat on one particular podcast from the twenty plus in 2012, is down to preference we guess, but with all bases covered, a shoot onto his Soundcloud site at https://soundcloud.com/djleomeo should sort it.
Well, we come to second slot in our treasured top five and here we find our premier protégé player, Zach Burns, who like all the entrants thus far, had a amazing 2012 in terms of all sides of his production premises, a score or more mixes laid down simply from his sets at various locales, CasaLatina, D.J.'s At Work, Gigolo, Matinee, PLAY>TIME, Popcorn, Profile & The Edge, London spots where he has played or held residencies during the year, while both Berlin & Paris played a part in proceedings, GMF in the former & Scream in the later, very much propelling his profile & stature significantly. And while we missed out on many live performances of his, all those post gig pressings helped us keep right in touch with our PPP's progress, although it is his "House Sessions" series that sees Zach safe into second spot, the once a month releases never failing to make it into our collection, one in particular even tumbling (albeit for just a few days) another phenomenal podcast of its playing pedestal. Indeed with a blend of beats that edges towards funky, Zach is also sometimes experimental with his genre mixing, creating compilations crammed with character, as well as terrific twists & turns, a trip to http://djburns.podomatic.com/  sure to find favour, while his "2012 Top 12" production has already been earmarked as our first "Podcast of The Week" for 2013.
So, who stepped up onto our top podcast producer podium position? Well, if you follow us religiously, regularly or even irregularly, the then name Steve Pitron will appear with just as much regularity, 2012 having proven a phenomenal period in his production pressings, the year kicking off in scintillating style with his "Jan 2012" mix, one which ended up responsible for rearing seven tracks that had a impressive impact on our top 40 track chart, one securing second slot, at the time we remarking that we couldn't see this total triumph being topped. But Mr Pitron being the superstar that he is, came back at us with a two part "Summer" series that did just that, collectively combining to make an monumental mark on our track chart, as well as our airwaves, with some of the best beats of the year, real highlights in the thirteen that made it in, "My World" "Sotto", "Symphony" and "Must be The Feeling", the latter coming third. Yet, he was clearly still not satisfied with delightfully destroying us with these two summer stunners, as we were literally both blown away to compulsively consumed by his phenomenal "WE Formula 2" podcast, the benchmark set in the summer, smashed to smithereens by the most spectacular set of sounds we have come across ever. And when you consider that with just one mix, Steve managed to fill out fourteen places in our track chart, including number's one, four, five, six, seven & eight, is testament to its captivating qualities, ensuring that, at the risk of upsetting the competition, he romped home with the top place podcasts production plaudits, no more words among the myriad of features, focuses & mentions able to add to the simple fact that each & every 2012 pressing has to be in your collection and if not, then get on that computer and get downloading now at http://stevepitronsessions.podomatic.com.  
So, that's our top five producers of tracks & podcasts, but what of the podcast chart positions? W, given how extensive this review has been and with further commentary coming on some of the compilations, rather than cutting back completely, we thought, as with did with our tracks,  that splitting it off into a separate shortened  special review, part four now our final feature, the chart inclusion & topping bean spilling having to wait just a little bit longer. (DISCO MATT) 
What a year it has been, in terms of music, our best in living memory, a ton of tracks tipping our satisfaction scales, making the final forty one of the toughest tasks we have ever had. But the chart is completed, the inclusions indented, this rapturous reflection guiding you through the track highlights, 40 to 31, 30 to 21, 20 to 11 & 10 to 7, while a special sixth along with more acute attention for our fantastic fifth to our stunning second, the one question remaining, who & what made it to number one?
Like many traditions we follow fastidiously during the festive season, movie must "Oliver" and eating gammon on Christmas Eve, no Christmas Day ever quite right without "Chitty, Chitty, Bang, Bang" & champagne, while it has to be a tea time treat tuck in during "My Fair Lady" on Boxing Day, some say we are a full on fruit cake (that's the treat), hardly able to fathom out why we do what we do. But what makes much more sense is the announcement of our top forty tracks of the year, something we always endeavour to do as the old year becomes the new, a painstaking & prolonged process seeing us amass, without exception, well over one hundred towering tunes that have rocked our world. However, with a year long list to look through, we are then faced with the tricky task of culling that one hundred plus to just forty, this year no exception, well in truth one of the toughest we have come across, such has been the stiff completion for these much prized places. That said, then deciding our forty to one has, this year, been off the scale in terms of toughness, the tightest chart we have seen making for a formidable final formation. But let's not delay the news any further as we run through the rhymes & reasons of why who made it to what, section splits in track tens, until we reach our special sixth & then fabulous fifth to stunning second, while keeping you in suspense as to our chart topper, that coming in part two of this "music was the answer" special review feature.
So here we go, tripping light-footed through positions 40 to 31, the track holding up the chart a fabulous Zach Burns find and one part of his podcast which, for a while dominated our airwaves, "C'mon Get Funky" in Pagano mix rocking our 2012 world in June, The Believers amazing us in April with a re-work of the classic "Another Chance" our next chart entry, this followed by a trio of treats from D.J./producers that would play a big part in our year, Carlos Gallardo, Peter Rauhofer & Taito Tikaro, the latter's remix of DPM's "Lady Luck" setting the scene for no less than five other chart entries from this superb Spaniard & his studio partner Flavio Zarza. Our next top forty tune was very much dancefloor driven, a whole host of D.J.'s including it in their playlists, Fat Tony probably the first, while one other Beyond all-star was to make it his own, the rounding "Right Before Your Eyes" one of the best The Hoxton Whores productions yet, although sitting lowly at position 35 is evidence of just how tight this year's chart choices were. As for our next three, well they all came from the first three months and include the now infamous "Track 3", named as that was where it was generally placed in a Steve Pitron set at the time, while the first of two Rony Seikaly entries could have been much higher, had it not been for the stiff competition ahead, number 31 going to a track at the other end of the year scale, Federico Scavo's "I Do" one of no less than fourteen from a prolific podcast that cram our chart.
As for our highlight track of this slice of selections, well it goes to the Esquire bootleg that pits Sunfreaks against Alex Kenji & Starkillers that resulted in "Counting Down The Pressure", one that was a another fabulous find by our premier protégé player, Zach Burns, but by making it to a meek & mild 34 in our chart, is further evidence of the delightfully tough dance delectation decisions we faced< but richly deserves our first of eight video links.
So we move to positions 30 through 21, our first track charter here another resplendent Peter Rauhofer remix & one which we will forever associate with our Brazilian boy babe Nilsson Junior, while with other huge D.J./producer names from the world stage showing their hand here, Danny Verde remixing Neon Hitch's "Fuck You Better", Crazibiza re-working Joey Negro's classic "Must be The Music" and Lizzat & Voltaxx's singular entry this year, "In The Heat Of The Night" are all shining examples of what was rocking our world early to mid summer. But two others that were doing the same chart just a little higher, positions 24 & 23 to be exact, New Iberican League's "Loveground" in Jorge Montia remix form hitting our musical mark well, while Etienne Ozborne shows the second of three top 40 track chart hands with the fantastic "Feeling For You". However, as we get close to our top twenty, the choices did become even tougher & tighter, the immensely impressionable "World" by The Free Radicals Formation, a collaborative combo between Barcelona based beatmasters Fran Ramirez, Nacho Chapado & Ivan Gomez, for a long stretch of 2012 was destined for headier heights, but was pushed down to 22nd, the last position in this section going to another classic and to the Hoxton Whores, who reproduced their track "Fusion" and was & is still the one that gives us prolific pedal power.
To our highlight track and another forced down the chart by a host of other towering tunes, this from a producer that has been rocking our world for well over three years, Serge Devant having come up with some stunners during this time, although this year would see just one, but what a one it was, "Dice" in Mario Larrea remix form having made it big on two prolific podcasts of 2012 and while sitting sedately at position 29 in out chart, has some many magical music memories that it was an compulsory video clip choice.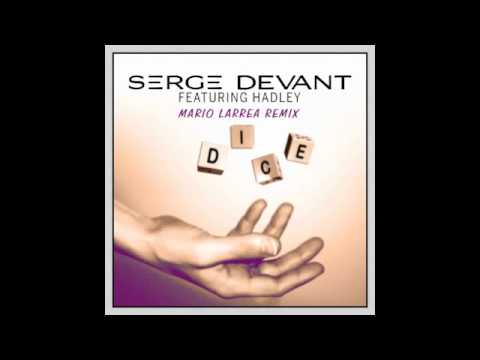 Well we are into our top twenty,, running through from 20 to 11 here and to our closest choice of tunes, not just this year, but of any, a more colossal collection of towering tech, vivacious vocals & hard hitting hits we couldn't want to wish for, two lovable classics re-made kicking it off, "Show Me Love" 2k12 form by Crazibiza and then the superb "She Loves" the next Taito Tikaro remix triumph, while we then run into a four track tech tower of tunes, the magnificent "Murder the Dancefloor" from Erick Morillo, followed by David Herrera h=who gave us "Vibern", Dick Ray remixing this powerhouse production. As for the other two, well they vied positions, Etienne Ozborne & Zolton Kontes winning out by a whisker with "Sotto", condemning the gigantic "Gravy" from Ministers de La Funk to a still respectable sixteenth place. But now begins that podcast track domination, as the final four slots in this section all came our worldly way from Steve Pitron's "WE Formula 2" production, one that consumed the last two months of our year, Afrojack's "Can't Stop Me" resplendently re-worked by Carlos Fas, while yet another Crazibiza remix charted next, this time of Alex Roque's fabulous "Finally I", it put into its thirteenth position place by one of a few simply stunning sounds that still spectacular send shivers up our spines, My Digital Enemy's "Got To be Strong" an example of the towering tech tunes this have tickled our 2012 taste buds.
But our highlight track had to be the one that hit eleventh spot in our chart selections, one that is a genuine 2012 anthem and is another product from that phenomenal podcast that we predicted would virtually sweep the top ten track board in our, Trent Cantrelle's "Naturally" coming oh so close, but once again proving what a tough choice we were faced with. However, having played its part perfectly, we thought it only fair to give it an extra bit of exposure with this video clip share.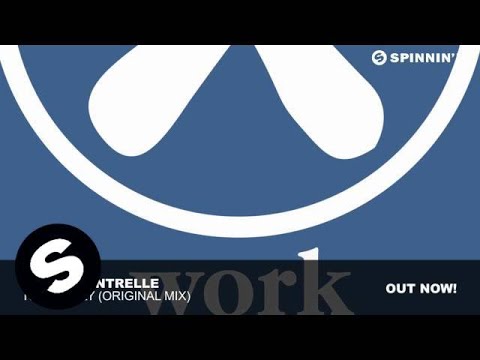 So, to our top ten, we running through here from 10 to 6 and four tracks who's high charting was pretty much a foregone conclusion from the first minute we heard them and, with one notable exception, come from a sound stable that has our name written all over it, uplifting, vocally vivacious & emotionally erupting epics, each & every one of them. So, in at ten comes the simply spectacular "Timebomb", Kylie Minogue making our chart for the first (and maybe the last) time ever, although when you realise that Steven Redant & Phil Romano were the remix responsible's, it should come as no surprise. Then in at nine is the penultimate Taito Tikaro chart choice of ours, the mesmeric "My World" an exemplary example of an emotionally erupting epic that, had it not been for the next eight, would have struck a more prominent place pose, even a podium one, such is its sheer splendour. Now we come to number eight and what we have labelled as our birthday track, DJ Eako & Jason Chance's terrific tune "Deep In My Soul" flying under the radar later into 2012, but for a most of the last eleven days since our birthday, was close to taking the chart crown and has every possibility, given how fresh off the appearance press it is, of making it into our 2013 chart. So to seventh place and this the towering tech track in amongst all the other vocal & emotional entrants here, Chris Lake sweeping us off our spine chilling feet with the scintillating "Stand Alone", Federico Scavo giving it a remix touch that, in combination with the lyrical line "…i'm the rebel type to never do what I'm s'possed ta…" is sheer brilliance in our books.
However, our highlight from 10 to 6 couldn't go to any other but the track that charted sixth in a decision that we toiled over for not mounds or minutes or heaps of hours, by a dose of days, "Beautiful Lie" when we heard it for the first time, stopped us in our pedalling tracks, erupting emotions & marking memories of the time & the place that will live with us forever. Yet more than that, the whole story behind the track, that original artist was signed to Island records & that, in Keemo version form, it played a prolific part in this year's Circuit Festival, particularly the wonderful WE event, both these connections to the track inextricably linked to two of our most nearest & dearest, Steve & Celso making its positioning in our chart all the more poignant. So, leaving it sixth was our toughest choice of the year, the Dick Ray version at http://youtube.com/watch?v=zX_1AqKc4vk the one that charted, although it is this video clip that, for plenty of deeply personal reasons, won over our hearts meaning we just had to share it here.
Now we head to our fantastic fifth and the singular entry that actually gets two mix form mentions, the pulsating and stunning Prok & Fitch production "Symphony" sending superb shivers up our spines simply by putting proverbial pen to paper on it. Yet when the original mix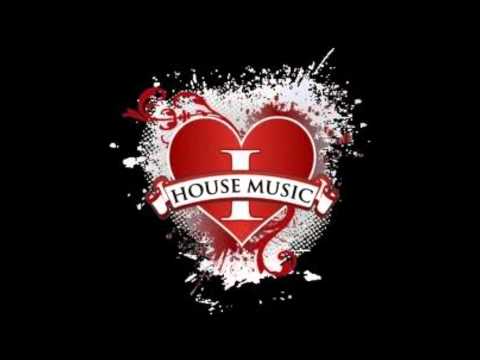 first came to our attention back in the summer, while we loved the track, we never thought it would it would chart so high, but this theory was quickly confounded following the emergence of the S. Co remix on Steve Pitron's WE Formula 2" podcast, another of those torso tingling, spine shivering & emotionally erupting epics that has dominated the final two months of our airwave listening months, itself giving chart inclusion credence to the original and a picks precedence & first, we simply unable to split the two so giving them a combined & collective fifth place position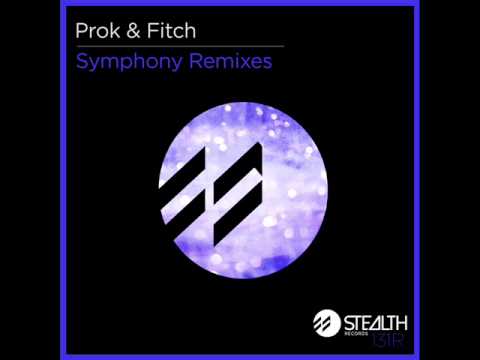 To our fabulous fourth  and another that came out of that phenomenal podcast production of Mr Pitron's, Jay Lumen's "Strange Fruit" stunner having gripped us like virtually no other we can remember, each time we hear it, we falling into a delightfully divine daze, our head going into a complete spin as though it is about to explode, such is the enormity of this colossal creation. And to add to the provenance of this pick, not only was it hugely responsible for elevating a stunning set from Beyond just this last Sunday to top spot, but when Steve combined it with "Sunday's At Heaven" during his performance back at beyond on NYD, we were totally & utterly blown away, "Strange Fruit" continuing to leave us on the emotional edge & breathless with its brilliance, so richly deserving its fourth place positioning in our 2012 chart.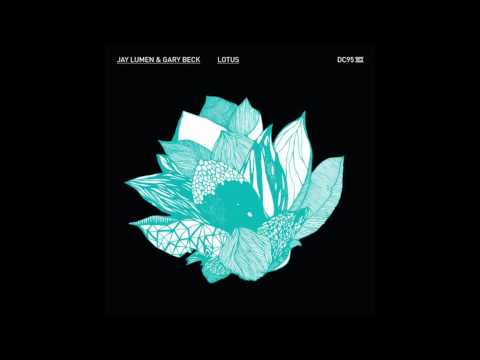 Now to our tremendous third and a huge 2012 danecfloor hit that some tried to steal, but will forever that Steve Pitron's label sown into its scintillating & stunning sounds, scores of people having come up to us and saying "…what is this track…" Indeed, when we first heard it, that is exactly the question we asked, the moment that Steve looked over at us on our Beyond spot when he first played it back in the summer, one of the magical memories that we will never forget. And from that time on, we knew that it would score highly in our chart, although the spanner in the works came from the ones that made it to fourth, fifth & sixth, although given how much of a magnificent mark it made on our year, we had to see it into our top three, a podium position that Nero's "Must be The Feeling" in Funkagenda remix form we couldn't be more pleased about, not least that the heavenly haunting tones & head in hands qualities would, in any other year, have easily seen it to the top of our chart tree.
So we are nearly there, although for this part of our special review we will keep you in suspense, stopping at our stunning second chart choice, a track that like "Strange Fruit" did in the last two months of our year, gripped us for the first three, four & five, erupting our emotions like virtually no other, it by far & away the biggest & best in our books to come out of Steve Pitron's "Jan 2012" podcast production, a find that floored us from the off and, to be honest, still does today. In fact, on listening to it for the first times in months the other week, it recaptured all those emotional eruptions that were a prolific pattern of our pedalling period earlier in 2012, we having come to the conclusion then, that it would be right up, if not actually at the top of our chart, a decision that we simply couldn't overturn, even given all the completion that has come before it. So, seeing his second entry into our chart & into second place seems amazingly appropriate, Rony Seikaly not quite making it to top spot, but a podium place so well deserved with the toweringly terrific & tear tumbling "Take Me Higher",  but one that, despite everything, couldn't quite make it higher than our penultimate chart topping position.
So what about our number one? Well, in true suspense style and, given it is our top choice, we decided it would be both right & proper to separate it from the rest, extending our 2012 music review into three parts and placing out top track choice, along with our full chart listing, 1 to 40 into a special "Music Was The Answer!" part two post that will follow this, while all our thirty nine entrants here have proved that what a year it was for truly towering tunes & magnificent music, best that we can remember EVER!! (DISCO MATT)
As the song goes, "…It's called a dance floor and here's what it's for, so come on…", these lyrics very appropriate for WE Party London's "Vogue" NYD Tea-Dance event which has landed our first "Pick of The Day" for 2013, WE Spanish resident D.J. Carlos Gallardo heading a London main room team that includes Jamie Head, Gonzalo Rivas & D'Johnny, but excludes a scene star player, while Fat Tony's club, Deelooded, hosts the second space, all the detail a banner selection away opposite or an image click below, while we orate our own opinion on this outing before delivery the dinky detail beneath.
From the "A New Formula" launch right up till last month's 2nd Anniversary event, aptly named "Formula 2", hardly a WE Party here in London have we missed, the only two in 2012 being "Pharaoh" and "Players", we having fallen head over heels for this happening every since the scintillating "Safari" a year ago to the day. Indeed, WE has been part of our New Year's Day partying picture for the last two seasons, January 1st 2011 sporting the amazing "Attacks" outing, while NYD aside, we can count ourselves both privileged & blessed to have witnessed both the "Fast Food" & "Fluro" forays from the stage, "Safari" the first time we were allowed this amazing advantage, while we marvelled on the mesmeric "Formula 2" meet from here too. But while we have been fortunate on all these occasions, WE has been & is about much more in our books, the party people, the exceptional effects, the magnificent music and the prolific players that deliver these delightful dance delectations, two real stars of the show in recent times having been WE Spanish resident Carlos Gallardo and London superstar Steve Pitron, both have played a huge part in making "Safari" & "Formula 2" the  fourth best & best events in our 2012 club review round-up.
Yet, despite all of that, we sit here on our sofa on this New Year's Day 2013 disillusioned, as we were shocked, no let's get it right, disgusted to discover that Steve had not been booked for this WE party, the season opening soiree that, in our humble opinion, should have his name written all over it. But interestingly, when we study the poster PR, Mr Pitron is in clear print, so it seems, on the face of it at least, that is was considered when the line-up was originally agreed, after all, the posters would have gone to print a good three weeks ago at least, meaning that there has been a monumental mix up, a chronic organisational catastrophe, or, as we suspect, too many facilitating fingers in the promotional pie exacerbated by a significant shortage in communication, the phrase, "the left hand doesn't know what the right is doing". And before we drop the subject, given this inexcusable error, as let's face it Steve Pitron is by far the biggest draw on the capitals clubbing circuit, there will be scores, nay hundreds of party goers heading to The Coronet tonight, expecting to see their main man play, only to be severely disappointed, as we are. But, we are confident that the team behind WE in London, will make best endeavours to put this situation right in time for the next event, as failure to do so could alienate more followers than they had bargained for.
So, safe in the knowledge that one of WE's star players will not be playing, what can you expect from this "Vogue" inspired tea dance delectation?. Well, this is the dinky Pr come event detail…..
Strike a pose!
After the roadblock WE FORMULA 2nd Anniversary WE are raring to go and have an almighty first party of 2013 lined up, kick starting the year as we mean to go on, that is to say jam packed tight with thousands of London's finest in the Coronet Theatre!
Ladies with an attitude let the battle commence, as WE take the action up a level with our supersized stage production to the theme of VOGUE. Legendary WE theming embraces fashion and fury with posing outfits and staging direct from Madrid, but adding a London edge bringing that realness that make WE your favourite UK party.
Already the biggest club dance production in the city, WE are set to make it even bigger and better as the super-hot gogos are joined by dance stars to create the HOUSE OF WE for the most rulin' dance battles live on stage, and this time, we're bringing it to the crowd! Plus pyrotechnics, co2 cannons and live visual shows in true We London style.
D.J.'s: Carlos Gallardo, Gonzalo Rivas, D'Johnny, Jamie Head
WERK! London's coolest new clubbing brand DEELOODED takes over room 2, bringing fierceness of attitude and sound to the monumental We Party.
D.J.'s: Fat Tony / Verity Mayes & Bryony Masters
With further information, including door entry fees, opening times & venue direction available through http://orangenation.co.uk, http://wepartylondon.com & on the events page at http://www.facebook.com/events/462705037106251/, despite the notable absence, WE will always receive our resounding recommendation as it is, far & away, the biggest & busiest bash this bank holiday and while we will be missing WE too, the first on NYD, we are sure that you will want to "Go There! Be There! (DISCO MATT)
The build up was mind boggling, the anticipation was at fever pitch and our emotions were on a knife edge, but as the reality & then enormity of WE Party London's "Formula 2" event began to play out, we were totally amazed by this awesome anniversary, but what made this WE the best ever?!?
When it comes colossal & captivating clubbing and to staging spectacular shows, creating that wow factor, it seems the Spanish have it down to a fine art, a whole host of brands both well established & relatively new to the game, proving that no other nation can touch them in terms of size, spectacle & theatre. Yes the Brazilians have a good crack, The Week an excellent example, while Italy's Muccassassina has a reputation for eye catching entertainment. But, for us especially, it is the likes of Matinee, SuperMartXe, La Troya, Cafe Ole & Space that have held and (in some cases) continue to hold the key when it comes to what has become an amazing addition to the clubbers experience on the capitals circuit. Indeed, who can forget the significant splash that Matinee made when it first landed in London back in 2006, a subsequent five season stint seeing it pretty much transform the style of what we would term as super size clubbing, opening a floodgate for others to follow, SuperMartXe then stepping up showtime yet another level, who can forget "Under The Sea", "Hot Wheels" & Samurai", each showcasing spectacular effects & props that set that standard bar higher than any other club before it.
But there was to come a new pretender to this colossus clubbing crown, a brand born out of the desire for something quite daring, dynamic & different and one that from the minute it marked its first meet on the capital's clubbing circuit calendar, not only turned heads but got tongues wagging with it's simple yet striking name & its first party theme, both which would set it on the road to not only succeeding SuperMartXe to the top of the London clubbing tree, but knocking into virtual oblivion as it wooed & wowed clubbers with its "New Formula" of fun. Yes, it was December 2010 and WE Party had landed in London, nothing short of pulling the rug from under SuperMartXe's feet, leaving it floundering in the wings while WE stood smartly in the spotlight, its USB, the now infamous LED displays on a more gigantic scale than had ever seen before, while that formula of fun has exuded from every single event since that London launch, WE not scared of poking fun at itself, themed events such as "Attacks", drawn from the Mars Attacks film & "Candy" very much a parody of Charlie & The Chocolate Factory, while "Fast Food" was seen as some as quite tacky but that was exactly the point.
Yet while WE may have been born & bred in Madrid, in London and venue The Coronet, it had a set up that virtually mirrored La Riviera both in size and stature, while in the two years WE Party has been captivating clubbers in the capital, they have been fortunate to see no less than a dozen premiere's of successive event themes, just 2012 along seeing "Safari", "Pharaoh", "Fast Food" & "Hi Japan" all splash their splendour in London first, while "Fluro" remains an exclusive event that has yet to be shown elsewhere. However, the wonder of WE has achieved so much more than its predecessor which, while championing cutting edge clubbing, had a serious style & uncomfortable attitude to it, while Victor Pallas & his team have been at pains to propel that fun element, not just through the themes, the stage shows & those now instinctive LED displays, but also through the music, lightening the mood with more vocal injections & less of the tough tech & tribal that had begun to dominate the euro-style clubbing sound. And with Spanish superstar Carlos Gallardo on board, they had the perfect protagonist of this new lighter & more upbeat musical movement, while the capital's ace in the playing card pack, Steve Pitron, proved as much of a heavenly house music hand as his Balearic buddy, these two incredible individuals more than any others, making an unbeatable WE combination that would further propel London as the premier place to purvey these prolific parties. So, with the 2nd anniversary looming, it came as no surprise that the capital would once again show the way for Spain to follow, the fevered anticipation for & expectation of WE's birthday bash "Formula 2" totally consuming us for not just hours or days, but weeks before that actual night itself.
However that night was with us, a liaison with the mini Pitron posse before arriving at The Coronet only served to heighten that fevered anticipation and, now, excitement, that what we had told ourselves would be the best WE party yet, had the feeling that it was going to be just that, beautiful Brazilian Bel's nerves worse than ours, while our new found friend and disco babe, James, was the calming influence amidst this clatter of pre-clubbing cacophony. However, with a hop, a skip & a jump (or rather a car sprint) we found ourselves revving our valves at the doors of this "Formula 2" event, the warming welcome of both JJ Clark & Tom Fuller serving to further calm our emotional engine that was ready to roar into action. And it wasn't long before we were in, both AAA & VIP passes in hand, heading for the stage which was to prove our primary stomping ground for the majority of this superb 2nd anniversary spectacle. And on the stage in his own pole playing position was D'Johnny, who had already set the early "Formula 2" race rhythm pace, sprinting off the sound starting line akin to Michael Schumacher, weaving in & out and up & down his tech infused track of tunes with exceptional effect, a crowd that was building before our very eyes, lapping up his twists & turns as he shot through a captivating chicane of sound choices including his ultimate WE track pick, his own bootleg of Michael Gray, Damism & Rae's "You Will Remember".
However, it was the VIP balcony that was our next destination, although we steering ourselves towards to front bar first to pick up our firm friend James, at the same time bumping into familiar faces aplenty, not least old Industri pal Chris Wilcox who was making his first foray to WE in a while and was keen to catch up on lost time. So, having completed our own little catch up with Chris, it was our first pit stop for refreshments that was the order of the marshalled moment, the VIP balcony already brimming with boys & girls eager to let their party hair down, Mark's McKenzie & Williams amongst them, while Verity Mayes was in our midst too, although it would be Mr Pitron & his tickling pranks that was play out for the next part of this engrossing event, Steve chasing & goading us as well as employing the services of strangers to surprise & trap us into ticking squirms & squeals, much to the delightful hilarity of both Mark's & many around. But while we were distracted by these Pitron pranks, The Coronet was filling out like never seen before, a glance of the dancefloor seeing wall to wall bodies, spinning & swaying to D'Johnny's superb sounds, the stage & LED displays still to fire into full-on action, although the atmosphere was already amazing, a real buzz about the place, very much akin to an F1 circuit, shimmering as the score of racing cars circulate with stunning speed.
But the already significant sound speed of this "Formula 2" was about to substantial shot in the heavenly house music arm from scene superstar Steve Pitron who, behind our back, had sprinted across to the stage ready for his set and was waving us over, text messages calling for our company vibrating in our pocket and before we could grab our own pole position next to our premier player, Mr Pitron had swept aside his Schumacher podium player, D'Johnny heading for a race retirement, while, like Sebastian Vettel, our man hit the front with a bonanza of beats that starting with the crowd pleasing "Somebody I Used To Know", while the enormity of this all-encompassing experience was already beginning to erupt our emotions, both Bel & Steven Galo by our side, through no fault of their own, making tear tumbling matters worse. But it was Steve Pitron's perfectly positioned picks that would prove the trademark tears catalyst, first "Timebomb" hitting us hard, then "Can't Stop Me" living up to its title, as our joyful tears were now on constant tap, the lengthy build up to this "Formula 2" event manifesting itself in a release never seen on this scale ever before. But the magic of the music & our privileged pole position on stage had left our disco babe James bereft on the dancefloor we checking in to make sure he was okay, before allowing ourselves to further sink into the splendour of what would prove yet another pitch perfect Pitron performance of a scintillating set.
Now we were ready for the stage shows to commence, the drop dead gorgeous dancers, all scantily dressed, passing by us within touching distance as they sought to assume their positions, although this would prove one of a couple of false starts, drive through penalties served while Steve's sound selections continued to erupt our emotions. With Bel's favourite tune of now, "To The Moon & Back" one, we succumbed to "Symphony", galloped to "Gotta Be You" & dived into "I Do". But as if all this activity wasn't exciting & enthralling enough, a tap on our shoulder saw Balearic beatmaster Carlos Gallardo appear, this one of the huge highlights we had been looking forward to, he giving us a huge hug & then falling into an impromptu dance with us as well as catching up ahead of his own spectacular set. But with the dancers back, including Elektra Paris & Le Menor, who, just like Carlos & Steve, are intrinsic individuals without whom WE in London is never the same, while we remarking to ourselves that our vocation at this pivotal point in "Formula 2" proceedings, that our vocation doesn't get any better, to be on stage with all these stars, now including P.A. Soraya Naoyin, while camera clickers Nico Montenegro & Chris Jepson were also on hand shoot all these stars of the simply superb show & spectacle that has already become the best WE party in London yet.
With the first of two Soraya P.A. performances over, it was back to those trademark tumbling tears for us, as further Steve selections would erupt our emotions, so much so that we needed to take our leave of the stage, having soaking up the unfolding fabulous string of "Formula 2" inspired visuals, these without doubt the best we have seen at a WE party yet, our retreat away from the stage only serving to substantiate that claim, the while chequered flag effect in front of the D.J. booth & the expanse of multi faceted formula style imagery impressive to say the least. But with a complete calamity with ordering a drink for the prolific disco spinning Steve, sending us to & fro between the main & VIP bars dampening our stratospheric spirits that had been speeding Scuderia style, a simply stupid stocking slip up leaving us lacking the lemonade for our D.J.'s drink, although all that was to be forgotten in an instant as the next Pitron pick sent us soaring again, the towering Taito Tikaro track "Not Alone" brandishing us breathless with its brilliance, this the first time it had captivated us in a club. And it seemed we weren't alone, the sea of revellers below us on the dancefloor reacting resplendently, as they had for his whole set. However, there was still more to come, an what a track it would be, Steve's own ultimate WE choice a recent find that had spellbound us from the moment its majesty marauded us, "Beautiful Lie" the perfect curtain call to an equally perfect performance, while the last Steve sound shout would go to "Must Be The Feeling" another towering & tear tumbling tune.
So, it was now Carlos Gallardo's turn to try & set the "Formula 2" sound lap record that had be scored by Steve with each successive superb selection, although not before Soraya had completed her second stint on stage, her anthem, the Albert Neve classic "She Loves" a sure-fire inclusion certainty. But the spotlight was on the Fernando Alonso of the WE Party "Formula 2" package, as our Spanish superstar D.J. set about delivering a dance dream of a drive that would have made his F1 comparable proud, a brilliant blend of tech infused treats & uplifting vocal injections, a string of Adele choices playing into the capacity cavorting clubbing crowds hands, not least our disco babe James, whom we had joined down on the main floor and who was showing his dancing dexterity to dynamic effect, outstripping many of those performing on stage & certainly impressing us immensely. But with Steve in close call & hardly room to swing a cat in a space that was crammed with cavorters including Celso & plenty more of the Brazilian bunch, Mhardeen spotting us from afar, while Luis was flying, it would be the Pitron tickling pranks that would leave us cowering in the corner, even James piling in, one amusing attack after the other leaving us sunk in submission. Our antics aside, Carlos was still the centre of attention, his set showing at "Formula 2" akin to that Fernando Alonso comparable, the words  brilliance, character, consistency, excellence, exuberance & flair, exemplifying what was a solid & sterling set that captivated the capacity crowd from start to finish, cementing him as a capital & Coronet clubbing crowd favourite.
With the action far from over, there was still plenty to savour as Carlos ploughed deep into his set showing, the Room Service second space having pulled in a considerable crowd of its own, Jodie Harsh's deck turn complimented by resident regulars Fat Tony & Ariel, while hardly a space or spot was left untouched or filled throughout the venue, "Formula 2" without doubt the most popular WE event in London so far. And with the usual respite relax on the VIP balcony leaving us clambering for room to breathe, while back down on the dancefloor we were struggling to find our dancing feet due to simple lack of space, a sudden question mark hanging over whether there were too many people packed into the place to make it an enjoyable enough experience, having called time on this resplendent race, our retirement down to an agonising back, on seeing D.J. pal Pier Morrocco out front, we got the full perspective of the dreaded coatcheck issues, the lengthy lavatorial queues & the extended waits at the bar, all a product of the packed out popularity of this WE wonder. However, as we sunk into a sub zero Sunday morning to wend our way home, our overriding thoughts feelings were of appreciation into adoration, excellence to exhilaration & satisfaction to subliminity.
So what else can we say about this WE 2nd anniversary event that we haven't already said? Well, having experienced virtually every single outing here in London since the launch back in 2010, we can say with confident qualification that this best by a long shot in comparison to the pack of parties, some of which we mentioned earlier. Yet while we acknowledge that "Formula 2" had some way to go to top "Safari" as our favourite & most fabulous WE party in London, it did so in leaps & bounds and in virtually every department, from visuals, to dance displays, from lighting effects to the magnificent music, all these indelible ingredients combining to make one enthralling event that has pushed the partying pedestal this brilliant brand already finds itself on in the capital, to new dizzy heights. And with so many people playing their part, we couldn't conclude without sending major thanks to Victor Pallas & the whole of his Spanish crew, to Aaron Elder, Ben Kaye, Tom Fuller & the whole Orange Nation team in London, all who made both this gigantic gathering and all the others before it possible, along, of course, with the capacity crowd of clubbers, many faces familiar, others not so, that are also part of this prolific partying picture, special mentions to Bel, to, Celso, Steven Galo, Julia, Fabio, Mhardeen, and to Luis, but especially to our disco babe James who has breathed new life into this old dog in more ways than one and who proved captivating company even if we remain guilty for deserting him for our privileged position on the stage.
But with spectacular stage show performances also acknowledged, it is the D.J.'s who get the lion's share of our plaudits, some sets we missed, while others we savoured, Paul Heron apparently playing out to a packed audience till close, while those Room Service spinners played the second space part to perfection. Indeed, such was the impression made upon us but the "Formula 2" D.J. drivers come players, we only thought it appropriate to celebrate the sounds from this stunning spectacle in a special feature and while we gave proportionate attention to each of the three, we remained reluctant to place them on that players podium, the temptation to nominate positions one, two & three tempered until now.  And so, akin to their F1 comparables, for fans & followers of the 2012 season, it will come as no surprise that we find D'Johnny in third, while a superb set from Carlos Gallardo, in any other company would have made it to that premier podium position, he once again proving to us why we hold him in such high regard compared to his Spanish compatriots, not to mention his countryman Fernando Alonso. But it was Steve Pitron, the Sebastian Vettel of this "Formula 2" foray who crossed the chequered flag first, a simply stunning set that left us emotionally enthralled throughout, his choice picks hitting every heavenly house music mark we could mention, highlight ones without doubt "Not Alone" & Beautiful Lie", while we would go as far to say that, just like this wonderful latest WE event & like his specially devoted podcast, this was the most phenomenal Pitron performance we have witnessed, no more to say. (DISCO MATT)
A capacity crowd of clubbers came cavorted & were captivated by what is already being hailed as the best WE Party in London yet, stunning stage show visuals, matched by an amazing atmosphere & exceptional entertainment which was masterminded by the mesmeric music from a podium position pack of players, meaning we simply had to serenade these stunning sounds in a special feature ahead of our resplendent event review.

With the most awesome anniversary on the 2012 capital clubbing circuit mere hours old, WE Party celebrated two years of triumphant turns with their "Formula 2" event at The Coronet last night (Sat 1st Dec), boasting a main room D.J. line-up that matched the towering talent found on the front rows of a grand prix grid. And so given the magnitude of the mesmeric music delivered by this "Formula 2" dream team of dynamic drivers, we couldn't let these magical music memory making moments pass without sharing some of those scintillating sounds, while also focussing on the fabulous three fella's that, from our privileged position on stage, each stormed off the starting grid with their wonderful WE music making . We will naturally make reference to their set showings, while also pointing you to podcast pages & video clips, although while no proper Grand Prix podium position is right without a first, second & third slot, we will leave it to your imagination as to who we placed where in our WE "Formula 2" ranking, while for those followers of F1, some of our references may possibly give the game away.
So we come to our first podium position contender and the D.J. that set the early race rhythm pace, Berlin based D'Johnny sprinting off the sound starting line akin to Michael Schumacher, weaving in & out and up & down his tech infused track of tunes with exceptional effect, a crowd that built before our very eyes lapping up his twists & turns and he shot through a captivating chicane of sound choices. Indeed, with his experience playing for WE party akin to his F1 comparable, D'Johnny having played at virtually all the London events and having represented the brand in Madrid for the last two years, he has become part & parcel of Victor Pallas promotional & player pack, although with a career behind the decks that has seen him play for brands such as A:M, Beyond, A:M, Later, Matinee, Salvation, SuperMartXe & UP, while a multitude of venues across the capital have played witness to his magnificent music, his long standing friendship with fellow Swede Per QX manifesting mounds of magical memories from the Barcode days as well as a recent appearance for Per's party Gutterslut.
But the D'Johnny sound story stretches much further afield, he having played out in countries across the near continent, city stop offs including Amsterdam, Barcelona, Madrid, Paris & Rome, while Egypt, Ibiza, Israel, Miami, New York, Rio, Shanghai & Sydney all mean that his music has been much marvelled across the globe. That aside, D'Johnny hit the club promotions trail a few months ago, masterminding the re-launch of iconic underground club brand, Detox, and while to received a mixed reception on its first outing, the second showing was much stronger which has set it on a capital clubbing circuit calendar return in the early New Year. All that aside, having moved from the capital a couple of years ago, from his base in Berlin, D'Johnny also dips his toe into the recording studio from time to time, many of the podcasts produced re-pressings of his performances at many of the clubs mentioned above, a considerable collection available through his podcast page at http://djohnny.podomatic.com/, each one symptomatic of his style of sound so well worth a listen. In addition, he has a soundcloud site where you will find two podcast pressings developed straight from the studio, "Deep Pool Mix" & "Winter Warmer Chill Deep" both accomplished & appetising additions to his live sets, so well worth adding to your collection by going to http://soundcloud.com/djohnny.
But back to last night as like his other two podium position players, to mark WE's 2nd Anniversary, D'Johnny was asked to nominate his ultimate WE track, he plumping for his own bootleg of one of our favourite tracks from last year, the Michael Gray, Damism & Rae "You Will Remember", here in main mix form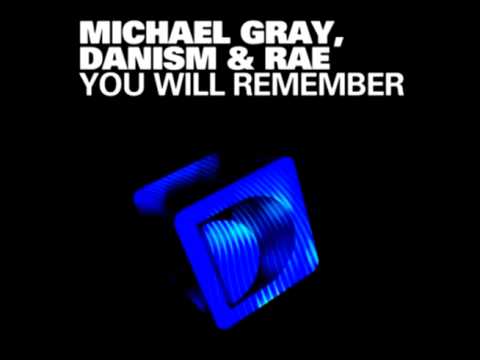 while Johnny's version neatly samples in another favourite of ours which, for quite a while was simply known as "track 3" but was eventually revealed as the towering tune "I Really Want To Say", one produced by the studio partnership of Etienne Ozborne & Zolton Kontes, featuring the vocals of Polina and one sure to feature in our 2012 top 40 track chart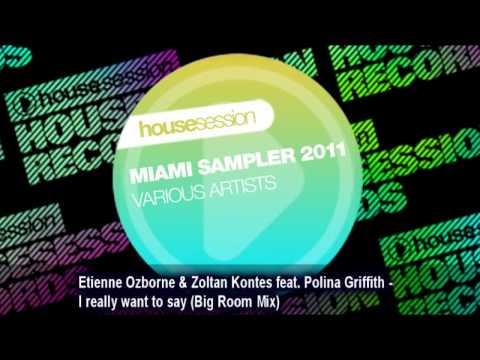 D'Johnny cleverly combining the two, both which have vocal infusions that seem to stamp mark the WE formula of fun through uplifting & euphoric sounds. And it went down an absolute storm last night, for us probably the highlight of this superb Swede's set, so is a sound well worth sorting into your stack by going to his soundcloud site or by clicking on direct link http://soundcloud.com/djohnny/michael-gray-danism-rae-you.
Onto the second set showing at this WE "Formula 2" event and one we had been anticipating with accelerated excitement from the day his inclusion was announced to the actual day of his appearance, the pressing of a specially devoted podcast only serving to heighten the unbelievable build up & emotional entrapment that had completely consumed us. Indeed, it would be fair to say that 2012, musically & otherwise, has been dominated by one Steve Pitron, a towering talent for whom we have been following for a over a baker's dozen of years, the early days bookmarked by our weekly cavorting to his magnificent music at uber cool underground club Crash, while more latterly it is Beyond for which we are indelibly linked, the connection between us on our spot & him in the D.J. something quite unique & special. But Steve's gig repertoire is much more varied & extensive than that, the likes of Horizon, Juicy, Matinee, Orange, PLAY>TIME, PSP, Room Service & SuperMartXe among others, he having pretty much been at the top of his game since making the short switch from homeland Essex to London, the crowds reactions to his sets, his popularity among party heads & his solid reputation for always coming up with the goods, lifting a drab party & commanding a fabulous following incomparable with any other D.J. on the capitals clubbing circuit we could wish to mention.
But as much as Steve's live sets are nothing short of scintillating each & every time he plays, without exception, it is his podcast productions, particularly this year, that attract amazing attention, the walls of social networking sites lighting up with fevered activity as either the anticipation of or the actual release of his podcasts make headline house music news. Indeed,  like that fabulous following the download figures on his productions speak volumes more than any other, "Jan 2012" for example attaining a number exceeding 63,000, while the following three releases combined with the former exceed 178,000, this from a podiatric database he was forced to build from scratch last year, previous numbers way in excess of this. However, while each & every Pitron podcast production mesmerises us with its magical music, his mixing simply sensational & seamless, it is this "WE Formula 2" compilation that has, unequivocally comprehensively consumed us since its release on 18th November, this towering twenty one track triumph erupting our emotions, tumbling our tears & shivering our spine with its spectacular sound selections with the same magnitude now, some fifteen days down the line. With a stunning remix of "Symphony", the scintillation of "Strange Fruit", the magic of "Murder The Dancefloor" & the soaring "Stand Alone" showing a deep & delirious size to Steve's sounds, the balances it beautifully with uplifting vocal tracks that engulf our emotions, "Finally I", "Can't Stop Me", "Naturally" & "Let The Sunshine" right up there, while there are two which are something extra special which we will come to shortly, this masterful mix an absolute must addition to your collection by hitting on his podcast page http://stevepitronsessions.podomatic.com/ & heading for the download button.
But we haven't talked about his set last night yet and while we were expecting a prolific performance we could never have imagined just how incredible it would be, Steve sending the crowd senseless from the start, racing off his own starting grid position like Sebastian Vettel, "hitting them with "Somebody I Used To Know" as we sped to our privileged position on the stage, our arrival simultaneously hitting us with the realisation that, after all the anticipation of the previous weeks, it was actually happening. So as tracks unfolded, our tears tumbled like never before, "Timebomb", "Can't Stop Me", "To The Moon & Back" & a 2012 remix of "Gotta Be You" all having the same effect. But the best (how could it get better) was yet to come as, out of the blue came "Not Alone" the DHP dance dream featuring the vocals of Sunday Girl given the terrific remix treatment by Taito Tikaro, along with studio partner Flavio Zarzi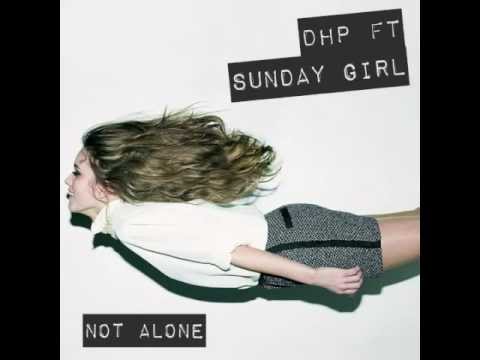 the first of those two extra special tracks from Mr Pitron's podcast we deluded to. Indeed, with Taito having ascended in our estimations beyond belief this year, "Lady Luck", "Lift Me Up" & My World" three exceptional examples of this truly dynamic D.J./Producer's wonderful work, while "Not Alone" is without doubt off the scale in comparison. However, we were to be hit by another heavenly house hit that, until the production of this WE podcast, was heading for a top three spot in our Y.E. chart, Nero's "Must Be The Feeling given the Funkagenda remix treatment,
and one that may still make it in, despite the stiff competition. However, there would be one track that would dominate Steve spectacular set and it was the one he selected when asked to name his ultimate WE track, he saying of "Beautiful Lie" in Keemo re-release format, featuring the vocals of Cosmo Klein, "…I think it is great for WE, a quality cover version of the Yaov classic from a few years ago and I cannot wait to play it…", his choice of the Dick-Ray remix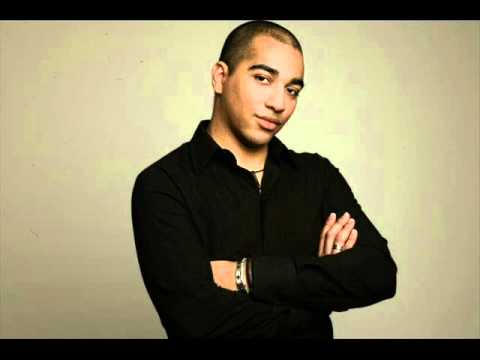 that second extra special track selection from his WE podcast and one that totally stopped us in our tracks with its brilliance when we first heard it two weeks. And as you can imagine it has erupted our emotions ever since, not least on stage with Steve last night and has every chance of wrestling that Y.E. chart topping spot from the equally emotionally enthralling "Take Me Higher".
So that was Steve's set but there was another podium position contender in The Coronet "Formula 2" anniversary event circuit last night and it was Spanish superstar Carlos Gallardo, without doubt the D.J. face of WE both home & abroad, having been on board since the brand launched in December 2010, he in the thick of the action at the first "A New Formula" outing here in London. But having been fortunate to see Carlos play in Barcelona for WE, as well as here in the capital, we can also count ourselves extremely honoured to have made a connection with him & his marvellous music at a number of WE events this year, "Safari" a purple patch moment in time when we dived into an impromptu "doing the Disco Matt" dance with him on stage, while subsequent showings have seen us support his sets from the stage, he always appreciative of our encouragement and actually admirably modest when it comes to his stature & standing with WE. But we have said before and will say again, no WE party is quite the same without him, his set showing at "Formula 2" akin to Fernando Alonso's 2012 grand prix season, brilliance, character, consistency, excellence, exuberance & flair, all words to exemplify what was a solid & sterling set that captivated the capacity crowd from start to finish, cementing Carlos as a capital & Coronet clubbing crowd favourite.
His set showing yesterday aside, Mr Gallardo flies the WE flag fabulously, being an intrinsic ingredient in their "On Tour" programme, while he is known right across his homeland Spain, particularly the Balearics, his involvement with radio show, Clubbing Is Moving, having made him a household airwave name with many and from which he has laid down a series of compilations, currently extending to thirteen. And while his recording studio activity is generally centred around track production, through his Mixcloud site, Carlos, in addition to the above series, has composed another series of "World Tour Sessions" the first inspired by his trip to London for WE "Fast Food", while Mexico & Tel Aviv are two other destinations in Carlos's globetrotting that have been captured in compilations, the latter marking his gig alongside the D.J. darling of Israeli's, Offer Nissam, each & every one worthy additions to your collection by heading to http://mixcloud.com/djcarlosgallardo/. But the podcast picture doesn't end there, as there is a minicast out there from WE "Candy" the theme that set a significant standard that subsequent parties have aimed themselves at, one still available at http://wepartylondon.podomatic.com/player/web/2011-05-16T06_26_59-07_00, while before they days of WE, club promoter Logan Schmitz featured Carlos on a couple of his "Presents" podcasts, marking his appearances for SuperMartXe.
But what of those tracks?, well, while there had been a host of track productions before it, the one that would really put Carlos on the production podium, especially in terms of WE, was "We (Eloise)", a track adopted by the brand as its original anthem for the "A New Formula" launch & successive parties into 2011, Mr Gallardo employing the vocal services of Bobby Alexander for the 2010 release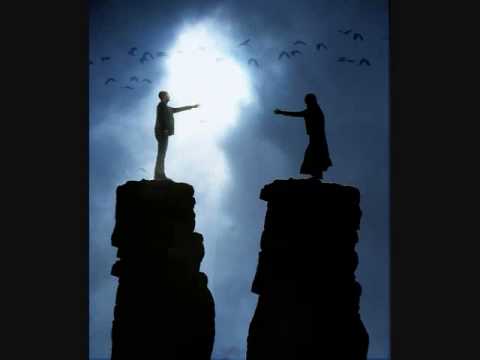 although it would be PA Peyton that would perform the track at WE parties across the "on tour" programme, his performance at "Attacks" in London on NYD 2011 probably the singular best we have seen at any club or event EVER, that is how good it was. And this impromptu collaboration has since led to a number of projects between the two, the first full-on track production being "Let It Go", while it would be the latest recording creation that our Mr Gallardo would name as his ultimate WE track, "Desert Rose" having centred stage his set last night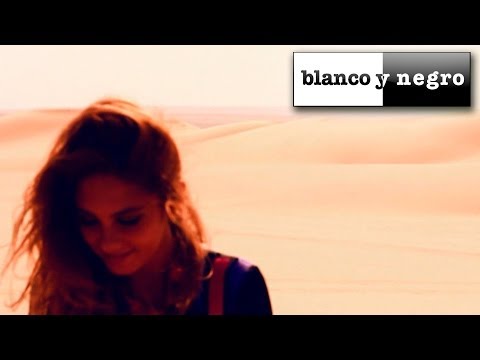 and one sure to signal further collaborations between the two. But if we were to choose our ultimate Carlos Gallardo track, it would be the superbly spectacular "Feel It Inside" which, for us, shouts his Spanish roots from every orifice and with the vocals of diva icon Rebeka Brown making this a tune worthy of our Y.E. top 40 track chart rundown, although as fabulous it is, it does face some stiff competition, 2012 having been a great year for music, particular from Spain, Carlos very much in the hunting pack of prolific Espaniol players.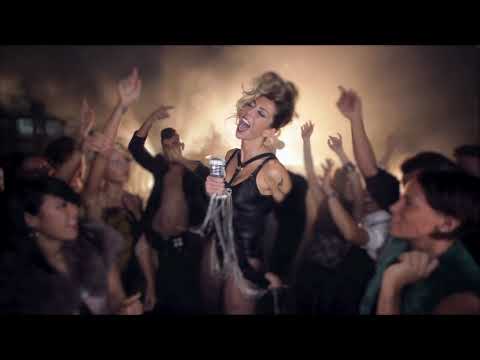 So, that's it for our special feature on our WE podium position pick of players, three marvellous men whose set performances were a pleasure to behold and who certainly proved to us that, in their heavenly house hits hands, Music Is The Answer! (DISCO MATT)
As we approach one of the most momentous & meaningful weekends in our year, we thought it wholly appropriate to re-launch our weekly recommends newsletters, this "Best Bites" the first half of the posting picture, where we pick out our three top of the tree event choices of where to be & be seen on the scene in Soho, Vauxhall & Shoreditch, along with mini mentions for two other hot shots that have featured in our full on focuses.

 Well, it's been a while, not just a few weeks, but a few months, although it feels good to be back in the "Best Bites" recommendations driving seat, that last analogy pretty apt this weekend as one of the hot shot mentions has a driving format of shorts. But the weekend is also momentous & meaningful as Saturday (1st Dec) marks two occasions, first & foremost, World AIDS Day, a cause that is extremely close to our heart, it also marks the first day in our birth month. For others however, while for others, December 1st is the first day of advent, meaning Christmas is, from here on in, very much in focus. However, it is this weekend we are focussing on, picking out our three top choices, one each from Soho, Vauxhall & Shoreditch, while those two hot shots also get a little look in.
So to our first and to Soho first, as it is the wonder on Wardour Street that steals that top of the tree crown this weekend, the crowning glory for us being Friday frolic PLAY>TIME, the award winning & outstanding outing that has become a firm favourite of ours & many more, promoter jay Roberts having very much made Friday the new Saturday in Soho, even toppling the might of another award winner that was the darling of the clubbing circuit scene on Friday's, Onyx having gone by the wayside. But PLAY>TIME forges ahead with its fabulousness, this Friday no exception, as the team welcome two terrific talents to the D.J. decks, Kris Di Angelis making his debut for this brilliant brand, while Mikey D makes a welcome return on the back of his prolific new(ish) podcast "House Music All Night Long". But no PLAY>TIME would be the same without a that significant slice of sexy seduction, Jay introducing Daniel Dias to the PLAY>TIME podium, Mr Roberts also gyrating his booty to the beats, not least that he & Daniel have recently "shot a scene" (you know the sort we mean) together, this along adding to the allure & excitement of this enthralling event. So naturally, with all that on offer, PLAY>TIME is one hot ticket & well deserved of our top of the tree choice, proceedings kicking off this Friday (30th Nov) from 10 p.m., entry a mere £8 before midnight or £10 thereafter, the club running through to a planned 4 a.m. finish, more details available the events page at http://facebook.com/events/498999320134205/.
Now while we are on the subject of Soho & this wonder on Wardour Street, Profile/Lo-Profile's GM Kerry Chapman & her terrific team are marking World AIDS Day on Saturday with the return of their very popular "strip-a-thon", the bevy of beauties behind the bar getting the strip down balls (no pun intending) rolling, your donations to charities The Food Chain & National AIDS Trust part of the process, as the more you put in the pot, the more the barmen reveal, while D.J.'s Alessandro Londra, Rob Sykes & Nathan Six will be sharing deck duty, possibly entering into a topless track turn or two. And with red ribbons available along with plenty more to tempt you in from the cold, check out the events page at http://facebook.com/events/295765387202385/ while more info on Profile & its offers can be found at http://facebook.com/profilebar &/or http://profilesoho.com.
Onward to Vauxhall and there has been much change down Orange Nation way recently, a lot of news we need to fill you in on which will have to wait a while, although what cannot wait is our top of the tree choice we have picked form the multi leaved ON offering, A:M having gone "Ultra" on us recently, taking the Friday night helm vacated by a departing Onyx, this amazing afterhours having moved forward its opening time into Friday nights, but still running deep into Saturday morning. Still currently based at Fire, A:M "Ultra" is, however, on the move this weekend, switching to smaller sister venue Covert, although in our view is the smarter sister as it offers two delightful dancefloors, an accessible upstairs space, all sure to fit A:M like a glove. And for the first of a three week run here, promoter Steven Sharp introduces young blood beatmaster Matt Bogard to the D.J. decks, he joined in another A:M newbie, Ania, while the continuity is cornerstoned by A:M favourites Paul Heron & D'Johnny, while Onyx, having given away to its afterhours associate, remains in the picture, hosting the second space, D.J.'s on pop-tastic duty including Tasty Tim & Little Rob. So, while this new "Ultra" format is very much about the music, it's also about the hosting, the terrific team of Hrh Minty, Danny Boyce & Louise Port making sure your entry & then enjoyment is expedited exceedingly well, that entrance available this coming Friday (30th Nov) from 11 p.m., the club running through till 7 a.m., advance tickets available online at http://orangenation.co.uk, while entry on the door is priced, with flyer/ad discount, a mere £3 before midnight, £6 before 3 a.m., then £8, while for others its £10 before midnight, then £12 (you know what to do!), more detail up at http://facebook.com/events/283665795070260/ while watch this space for news on the new A:M pre-parties at Rupert St coming soon.
Now for that hot shot mention and returning to the World AIDS Day cause and it is Beyond that will be flying the fundraiser flag this Sunday (2nd Dec), this "all roads lead to" audacious afterhours sure to be packed to the rafters, not least that it is the official WE "Formula 2" (more on that in a bit) afterparty. But more than that, promoter Ben Kaye is thrilled to welcome special D.J. guest Brett Henrichsen for the US, joining Beyond all-star roving residents Jamie head, Mikey D, Fat Tony, D'Johnny, David Jimenez & more, while AIDS charity The Terrence Higgins Trust is the donation benefactor, we devoting a Weekend Focus Extra "Brett's Bag Of Beats" to this beyond event, advance tickets for this awesome afterhours outing a must by hitting on http://orangenation.co.uk , popping into Soho outlets Prowler, Clone Zone & 50 Dean, while bars Ku, Comptons & Rupert St have a stock too, more detail on Beyond & this event out at http://facebook.com/beyondclub.
So we head out to Shoreditch and it is East Bloc that covets our top of the tree choice crown this weekend, Saturday sporting a second birthday bash as TheMenWhoFell2Earth (MWF2E) mark this momentous occasion with a pulsating package that includes special guest D.J. Luke Howard (of Horse Meat Disco, Paradise 45 & Lovebox fame), he joining MWF2E regulars Amp & Deck and Hits&Mrs in the main room, while the second space is sorted by D.J. duo Push The Button, all this hinting towards wayout & alternative action with a capital W & A, this branded party very much for decernists of tech, nu disco & electro. But the bravado doesn't end at the D.J.'s, oh no, as "…the man with the plan…" host Oly is back and my does he know how to host (to be seen to be believed) while as it's a MWF2E birthday bash, they have the infamous act Bother Boys back, taking to the stage to serve up "…song beauty & the ridiculous…" meaning that anything could happen here and it probably will. Plus, while the focus with be on birthday, the team recognise that they share their Saturday with World AIDS day, so will be raising funds for the Terrence Higgins Trust, a slice of the door plus bucket donations going to this very worthy cause. Now talking of the door, the MWF2E one opens this Saturday (1st Dec) from 10.30 p.m., the club running through till 6 a.m. entry just £6 before midnight, £9 thereafter, East Bloc at 217/219 City Road, EC1 (nearest tube Old St), directions available at http://eastbloc.co.uk, while a visit to http://themenwhofell2earth.co.uk &/or the events page at http://facebook.com/events/524256870936413/ while fill you out in the info herein. Plus with news just in from the team, they tell us that "…As our special Birthday present to you, we'll be exclusively screening the new Radio Soulwax / 2ManyDJ's film 'Dave'. It's their usual mash up brilliance, only this time it's all Bowie records set to a custom made film. We'll be transforming the mirror ball lounge into Dave's cinema for the night in conjunction with our friends at Caviar films and it won't cost you a penny extra…" while check out the MWF2E video clip at http://facebook.com/photo.php?v=572328689207 which completes this recommendation package.
Now for that second hot shot, second an appropriate word as WE party London celebrates its 2nd Anniversary here in the capital on Saturday (1st Dec) and is very much THE place to be & be seen on the scene (unless you're a MWF2E fanatic of course) this, fabulous "Formula 2" sprinting off the starting grid at the Coronet, D.J. drivers vying for pole position including the Fernando Alonso of WE, Carlos Gallardo, who speeds in from Spain especially for the event, he surely having a task on his hands with the Sebastian Vettel of the London scene, Steve Pitron, while other runners in the race include Paul Heron, & D'Johnny in the main room, the Room Service second space sported by Jodie Harsh, Fat Tony & Ariel. But with much more of this fabulous "Formula 2" foray out in our feature, "Chequered Flag celebration" (direct link http://discomatt.com/web/?p=6114) as well as at http://wepartylondon.com, this is one 2nd birthday you won't want to miss.
So, that's it for our re-launched "Best Bites" newsletter for this time, three top of the tree choices & two sure fire hot shots to tantalise your tastebuds, while we will be serving up our "Short Shouts" shortly too, a whole host of other getting a mini mention, all meaning that this weekend is one that you will definitely want to be & be seen on the scene by making sure you "Go There! Be There! (DISCO MATT)
It came & it conquered, brushing the competition aside with a new formula of fun, the whimsical wonder that is WE wowing & wooing the capitals clubbing circuit cavorters comprehensively. Now, two years down their terrifically roaring race track, this brilliant Spanish brand marks a second formula foray with a chequered flag celebration that looks set to be its best bash yet.
There was a time in the capitals clubland when it was all about home-grown brands, London promoters ruling the waves with clubs such as Trade, Crash, Salvation, Discotec & DTPM along with plenty more besides, the rich tapestry that was late twentieth century clubbing, without doubt, a prolific purple patch period when the scene effectively came out of the shady & sedate closet. Yet it would be Spain that London would turn to in order to emulate the spectacular staging shows that signify the scene across the waters, that now common place term in capital clubbing, "the Spanish Armada Invasion" dominating proceedings with bigger & brasher bashes, Matinee the first, followed by a flood of others including La Troya, Space, Cafe Ole & SuperMartXe, the latter probably the most attention grabbing & headline hitting of all. Indeed had it not been for SuperMartXe's stunning show shows & pulsating parties, its successor to the capitals clubbing circuit crown would never be in existence, yet with that inevitable merry-go-round of brands either fading into also ran status or dropping off the clubbing calendar completely, plus with the fevered desire for something fresh & fulfilling, Spain was once again to come up trumps with a new brand & a new formula, the promoter in recognising that there is no I in team,  simply decided to call this new brave brand WE.
So WE was born and that simply analogy that with far too many "I's" in our lives, this brilliant brand immediately struck a chord with clubbers, that new formula playing out to prolific effect, virtually simultaneously from its home in Madrid, as well as on the London stage, a stage that had been the coveted crown of SuperMartXe, but under controversial circumstances, had been wrestled away by WE, The Coronet in Elephant & Castle that very stage. Indeed, with the comparisons & similarities to La Riviera muted by many, it was London that, following the fabulous "Formula" launch, would seize the initiative, staging a whole host of themed party premiere's, virtually every WE incarnation staged fits in the capital, notable examples this year alone including "Safari", "Pharaoh", "Fluro" & "Fast Food", while the last outing, "Hi Japan" was also a London first. But the WE success story stretches much further than just these two capital cities, as the brand has spread its wonderful word around the globe, touching The America's, both north & south, Australia, Europe and even the middle east, only Asia & Africa still to be touched by this barnstorming brand, South Africa & Singapore in the sights of Victor Pallas & his team. And that winning formula that has made WE so popular?, well just one word really, fun, the brand never taking itself seriously by daring to be dashing, flouting frumpiness & championing cheekiness, while its USP has to be those huge LED displays that dominate its landscape, while having stepped away from the sometimes monotone euro-beat musical style, WE injects uplift & euphoria by the bucket load.
With those solid foundations forming the cornerstones of this clubbing colossus, WE is ready to mark its 2nd anniversary in brilliant business, all eyes on London for the first (yes another premiere) in a series of what they are calling "Formula 2" events, not necessarily a new formula, but neatly combining that first foray theme with the 2 year milestone which is marked this coming Saturday (1st Dec), virtually exactly to the date & exactly to the day, as it was on Saturday 4th December 2010 that a freezing clod London welcomed the Spanish warmth of WE, so quite appropriate that it should repeat the occasion two years down the line. So what's in store for this "Formula 2" event at the Coronet?, Well, as the London promotions team tell us, "…Two incredible years have flown by and London's award-winning club sensation 'WE Party' continues to race ahead of the competition with full on production parties…" this year alone testament to that fact, as capacity crowds have packed out this converted south London theatre on each & every occasion, they continuing, "…As we prepare to lift the trophy with another '1st place' in our second year, the WE crew pulls out all the stops to give a ceremony like no other, giving the green light on show-stopping special effects, mind-blowing visuals and heart-racing gogo shows and dancers…". And we have no doubt that they will, this video just a teasing temptation of what to expect at this must attend event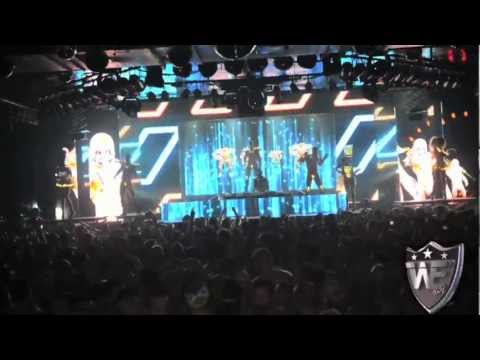 Centre stage of, of course will be the D.J.'s and while podium positions one, two & three are common place on the race track, in this formula foray, an extra main room position has been made, as there are four fabulous players lining up of the "Formula 2" grid, attempting to win you over with their scorching sounds, no doubt attempting their own lap record of renditions and in doing so, avoid a track & tunes tyre change to reach that chequered flag of celebratory clubber appreciation. But that's enough of F1 references for now, or is it? As the Fernando Alonso of the WE pack, Carlos Gallardo fights for pole, jetting in from Spain especially for the event, no WE party at The Coronet ever quite the same without his incredible influence, although he has stiff competition from the London team of superstars in a pole position sounds shoot out that includes the Sebastian Vettel of the scene, superstar Steve Pitron who, like his F1 comparable has that winning formula in his blood, having topped the annual D.J. awards on a number of occasions and, in the first of a two part specially devoted podcast to this "Formula 2" event, topped the Podomatic download chart, a better way to get you revved up for his rip roaring set (grid timing 1 till 3 a.m.) we cannot think of, so an essential listen by going to http://stevepitronsessions.podomatic.com/entry/2012-11-19T02_05_36-08_00, we thrilled to be back in our own pole position, right next to him on stage. Others lining up on the "Formula 2" grid include D'Johnny who is looking to sprint ahead of the pack at the start (he on first), while Paul Heron will be honing on the WE party lap record, rounding off main room proceedings straight after Carlos. But, akin to this second anniversary, there will be a second formula to fulfil, boutique clubbing brilliance Room Service having been given the green light in the second space, their own podium position players, Jodie Harsh, Fat Tony & Ariel, sure to set their own prolific party pace with lap time towering tunes.
So, with the Bernie Ecclestone of WE, Victor Pallas, overseeing these "Formula 2" proceedings and our own Charlie Whiting, Orange nation's Aaron Elder very much the race controller for this chequered flag celebration at The Coronet, it's now down to the dynamic detail as this second anniversary audacity takes place this coming Saturday (1st Dec), need we say where?, well the Coronet in E&C, doors opening at 11 p.m. and the event running through to a planned 7 a.m. finish, advance tickets definitely the way to go if you don't want to get stuck in the pits waiting for a safe release, meaning a visit to the direct online link at https://orangenation.ticketabc.com/events/we-party-london-form/ will get you a paddock pass priced at £18 (yes all the early bird £10 & super advance £15 options raced away weeks ago), while you can also grab one into your hand by zooming into Prowler, Clone Zone (both stores) & 50 Dean St in Soho, Solarstation also offering a super joint tan & ticket package, while if you suffer a drive through penalty by missing the advance apex on these, you can always pay on the door, but expect to pay more. And like an F1 race programme, this WE party serves up its own style of practice session in the form pre-party paraphernalia, first "practice" at Room Service this Thursday (29th Nov) with Kris Di Angelis & DMS making a clean getaway, then Rupert St entertaining Paul Heron, avoiding the waved yellows on Saturday from 9 p.m. till close, more info on the first practice session at Room Service out at http://clubroomservice.com & http://facebook.com/events/418746198197087/, while, for the  race itself, go to http://facebook.com/events/371392812947551/ &.or http://wepartylondon.com.
But we haven't quite reached our own celebration chequered flag yet, as there will be no safety car on track when special & surprise PA, Soraya Naoyin takes her own podium position at the packed Cornet playhouse, she having performed at some of the biggest parties across Spain, her appearance at the Infinita closing party a real highlight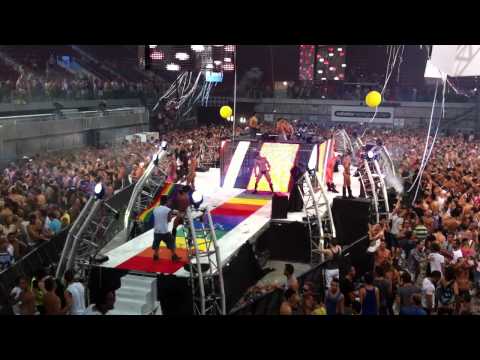 she having been taken on board by WE following that prolific performance, appearing for the brand on its "On Tour programme across Europe & the US, while she will be better know here in the capital for her vocal collaborations with D.J./Producer Albert Neve, the most notable hit being "She Loves" which will be part of her PA performance for sure,  the 2012 remix by Taito Tikaro sure to be a feature in Steve Pitron's set, this vivacious version also included on that phenomenal "WE Formula 2 Part 1" podcast.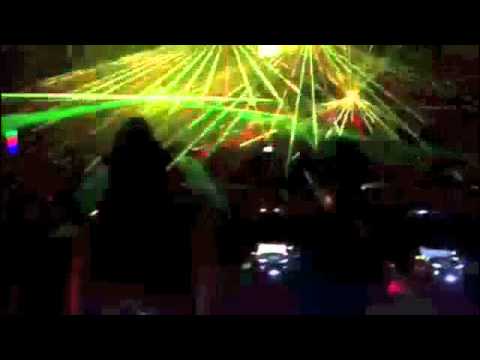 So, come Saturday and as the five red lights are replaced by green for go, we reckon this WE "Formula 2" event will break more than just lap records as it will definitely be THE place to be & be seen on the scene, we naturally in the thick of the terrific celebratory chicane twists & turns, live transmission as we  speed through the party race broadcasting via our nibble size tweets at http://twitter.com/discomatt, while if you see us, come say hi, naturally making sure you "Go There! Be There! (DISCOMATT)
We have flaunted with fluorescence, gyrated with giraffe's, played with the pharaoh's & filled our faces with fast food, but come Sunday it will all be about samurai's &sushi at sunset as WE London turns Japanese on us with a bank holiday tea dance, the dinky detail an image click below, while DM propels the PR as well as a specially prepared podcast by one of its more prolific players, along with all the detailed in unrivalled concentration & coverage beneath.
 
Of all the countries that have touched & influenced the capitals clubbing circuit over recent years, Spain has to rank pretty highly, a whole wave of brilliant brands having made an impact here, Cafe Ole, La Troya & Space among them, while the two biggie's, Matinee & SuperMartXe have certainly been significantly responsible for transforming both the style & substance of club events in London. But while these two global giants can take plenty of plaudits for making home grown brands think a little more out of their four walled boxes, as well as having captured the imagination of clubbers, the slightly newer kid on the branding block has at least matched, and some would say, exceeded its nemesis neighbours in virtually every department. With its significant statement being the huge LED style stage settings in its shows, but with an equally resounding reputation for delighting its discerners a real sense of fun & frivolity in its successive sequence of events and it is no wonder that WE has pretty much left both Matinee & SuperMartXe behind in its quest to become the biggest international brand to walk the walk & talk the talk in London town.
Indeed with record numbers of attendee's to parties this year alone, WE has certainly scored highly on the popularity stakes, claiming The Coronet in Elephant & Castle as its own, 2012 having already seen Spanish based promoter Victor Pallas & his team stage five events, the dizzy heights of "Safari" on 1st Jan matched in their individual ways by "Fluro", Pharaoh", "Fast Food" & "Players", WE having proven to be the place to be & be seen on the scene, whether in tea-dance or regular format. Furthermore, what London has achieved with its staging of WE is nothing short of miraculous, as Victor has been quoted as saying on a number of occasions that the capital is second only to the brands home of Madrid in terms of both content & charisma, the UK promotions team, Orange Nation, having led the way on many occasions with premiering the latest & newest concepts for the club ahead of its Spanish backyard base. In fact, London was the first to show us "Safari", flaunt "Fluro" & propel "Pharaoh", while it toed the Madrid line with the following two, but is set to score another first this Sunday, when it entertains the latest WE wonder, "Hi Japan", another seemingly off the wall idea but one that will surely shout the statement of fabulous fun of all the former forays.
So what's this latest theme all about? And what can you expect on the stage show & music front from "Hi Japan"? Well, if we are to be honest, the theme is a little lost on us, the feeling we get being that the team here in London aren't particularly in on the act themselves either, the event PR patchy to say the least, this the only inkling they giving us when they say "…the stage will be as spectacular as ever – offering custom visuals and incredible special FX via multi LED screen installations and incredible staging and production…" while the billing for this latest WE event is bold, they stating that "…with the last Monday off work for 2012 expect a massive turnout with London's hottest boys out in force, transforming the Coronet into a hot and steamy mass of muscle, getting down to the beats of London's hottest D.J.'s…", no mention of Japan anywhere, although we highly suspect that, as our title suggests, emblematic elements from things we immediately identify as hailing from "The House Of The Rising Sun" will be used to exciting effect in both the LED displays & the dancers costumes, something we have come to expect from the wonder that is WE, Yet, in fairness to the London team, we know from both experience with the brand & the way Victor & his Spanish set operate, that they tend to keep much of the staging & costuming detail close to their chests, so as to create the maximum anticipation & subsequent impact as is possible, but are equally sure London is, nevertheless, very much in the loop. All that said, one thing we can confirm is that the dancers will be every bit as dream worthy as previous outings, so spots close to the stage would be an advantage, while stepping back to take in those massive LED displays is also advisable.
However, one department of the WE dancing delectation we can be certain sure about is the music, the line up of D.J.'s looking particularly good, not least that resident Spanish superstar Carlos Gallardo will be making another welcome return to the capital, he having featured in nearly all the parties here since WE started 18 months ago, his heady mix of euphoric euro-beats, blended with more progressive pulses & tech come tribal tones, ranking him very highly in our espaniol estimations. Indeed, we are not the only ones to think this way, as Mr Gallardo has been voted as one of the top D.J.'s in his country on a number of occasions, while the demand for his services across Spain & Ibiza speak for themselves. Furthermore, Carlos is pretty active in the recording studio, his latest track project "After The Summer" seeing him team up with vocalist & top draw PA Peyton, we loving the video trailer for the track below and will hopefully be an inclusion in his headlining set at the Coronet on Sunday, Carlos even having remarked of the WE "Hi Japan" event as nothing short of a homecoming, London undeniably one of his favourite international destinations to play, among the countless others he travels to in representing the brand.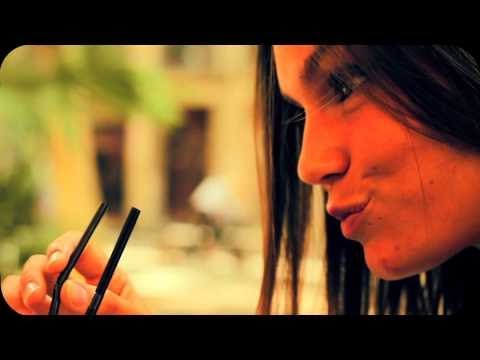 However, London packs a representative punch at this WE, as our own all-star makes a welcome return to the line up, Steve Pitron having been at the inaugural event in December 2011 and gave us the biggest & best start to any clubbing year in our history at "Safari" in January. But having shown his spectacular hand at "Fluro" & "Fast Food", we cannot wait to be back on stage with him on Sundasy, not least that we reckon he has a pretty special set in store for the packed out place that will be The Coronet in his hands, Steve continuing to delight us a generous sprinkling of new sounds each & every time we hear him play. Plus, we have it on extremely good authority that he has produced a specially devoted podcast to this event, one which we are told is "…a one hour blast of peak time Pitron…" and contains some of his favourite tracks from his recent smash "Summer 2012" series along with some brand spanking new sounds that we are hoping will feature in his live set. Indeed, literally as we were going to press with this post, news came through that the podcast was being released & loaded up to at http://stevepitronsessions.podomatic.com, Steve concurring with our commentary when he say's "…this 1hr mix includes some tasty new tracks from my current afterhours sets as well as a handful of tracks you will recognise from my recent Summer 2012 sessions that will form part of my set…", this latest Pitron pressing sure to attract the usual frenzied attention that all his previous releases have, daily downloads regularly exceeding the four figure mark, the direct download link being http://stevepitronsessions.podomatic.com/entry/2012-08-23T03_59_43-07_00. 
But the D.J. line up story doesn't stop at these two, although to be fair (especially in our estimation), they will be stealing much of the "Hi Japan" limelight, the Spanish flag will be flying high & proud as Gonzalo Rivas is another that makes a welcome return to WE, this incredibly experienced individual much missed on the capitals clubbing circuit since moving back home to Valencia where he is now permanently based. But making trips across for the big weekends on the scene, Gonzalo is back & sure to steal a sizable chunk of that spotlight for himself with a set to savour, while the D.J. duo of Alan K & Paulo Moreno will also want to have their WE say, a back-to-back set that completes the main room musical package, while the welcome retreat of the upstairs lounge will be masterminded by Fast Tony & guests, representing Jodie Harsh's boutique clubbing brand, the award winning Room Service. And on a hosting front, JJ Clark & Ben Kaye once again join forces both inside & out, while no WE party would ever be the same & the queues managed as efficiently without the services of Tom Fuller, this leaving us to fire off the ticket & event detail, WE "Hi Japan" taking place this Sunday (26th Aug), door opening at the "tea dance" time of 6 p.m. & the event running through to a planned 2 a.m. finish, advance £18 tickets the only options left, as all the early birds have sold out, these still reasonably priced passes on sale online at http://orangenation.clubtickets.com/gb/2012-08/26/we-party-london-hi-japa as well as at the usual Soho outlets, while entry will also be available on the door but expect to pay more, further info out, should you need it, at http://wepartylondon.com.
So, needless to say & following our return from our summer sabbatical, we will be in the thick of the "Hi Japan" action, probably stage bound with a certain D.J. (or even D.J.'s) for part of proceedings, we hope nibble size review tweeting our way through it all. So, if you see us, come say hi, failing which you can follow the action live at http://twitter.com/discomatt, this certainly looking like another wonderful WE event extraordinaire. (DISCO MATT)
From A.M. to WE, Boylesque to Beyond, Onyx to Orange, plus Gravity, Later & newbie Infamous too, there is no doubt that Orange Nation is a superb Vauxhall & Southwark clubbing torre de force this "World Pride" weekend, also holding sway in Soho with an exclusive outdoor event, Disco Matt dishing up the detail of a superb sequence of showings courtesy of this capital clubbing conglomerate.
As we sit on the scene sidelines swinging in & out of our summer sabbatical, we are quite horrified by the sound bites we are seeing over what is clearly a shocking shambles of a so called World Pride event, the latest statement from Pride London which includes this  "…our sincerest apologies, Pride London deeply regrets the situation we have found ourselves in …" issued following a wave of criticism of their handling of World Pride, clear evidence that not only will this year's London Pride festival be nothing short of a flop, but when the capital sees itself in the global spotlight, it is a damning disgrace that the both committee presiding over Pride in London & the powers that be holding the purse strings, have failed the community at such a late stage. However, with no such committee & commitment problems, it comes as a huge sigh of relief that from the ashes of cancelled dance stages & arenas comes the saviour that will be Soho, Vauxhall & Shoreditch in the hands of Orange Nation, who have no less than eight clubbing parties across the latter two districts & one huge pre-party come party planned for Soho.
So putting World Pride to one side, let's take you through the whole Orange Nation offer, including that planned Soho party, first up being Gravity this Friday morning (6th Jul) which (quite tongue in cheek to Pride London) has been called "It's Definitely Happening", although we do wonder how long looking into the morning mirror that title took, although in all fairness the team do say, "…it's Pride weekend, so start as you mean to go on…", Gravity certainly the place to do that, especially if you want your weekend to start early on Friday morning, doors opening to this event at 2 a.m. & the club running to a "v late" timing. And with D.J.'s on duty including Fat Tony & Verity Mayes, plus with host JJ Clark zooming across from Room Service, no doubt with plenty of followers in his tracks, while Gravity's promoter Danny Boyce will be sure to give you the warmest of welcomes, this is the best place to be at the start of your weekend, especially if its starts on Friday. Plus, with entry on offer at just £5 before 3 a.m. with a flyer or pass, these being handed out by a bevy of boys around Soho on Thursday night, as well as being available from JJ at Room Service, while its £8 thereafter or £10 on the door, more info available at http://facebook.com/gravitythursdays.
Into Friday we find ourselves and usually it would be Onyx at Area neatly followed by A:M at Fire, although as has been the trend in recent months, when it comes to the big weekends (& this is one such weekend), the clubs combine to make one huge happening stretching close on twelve hours, an equally towering team of D.J.'s flying the respective club flags. So, kicking off at 11 p.m. & Fire playing host, this "Pride Warm Up" party sees the two club D.J. camps collide, in the Onyx corner we finding Matt Bogard & Jonny M playing upfront & energetic house with plenty of vocal intentions in the main room, while is pop & dance anthems from gender benders Tasty Tim & Lady Lloyd in the lounge, while packing a powerful punch in the A:M corner are all star residents Fat Tony D'Johnny, Jamie Head, Alan K, Paulo Moreno & David Jimenez, very much cementing the character of this amazing afterhours club which promoter Steven Sharp is always clear to stress, "…it's all about the music…". Mind you, with the amount of hosts on duty you may be forgiven for thinking otherwise, Nick Adams Byam ability assisting the delightful Chrissy Darling (could he be a pretty young thing?!?!) while A:M wise, it's the dynamic duo of Danny Boyce & Minty, Chrissy presiding over the door duty early on, while Minty takes over later. And talking of the door, entry packages are pretty reasonable, as a wee trip to http://gayguestlists.com/onyx could get you in gratis, while for others & those with a flyer it's a mere £6 before 3 a.m., rising to £8 before 5 a.m. & then £10 thereafter, while if you don't want to go foraging for a flyer, then you can rather click on http://orangenation.clubtickets.com/gb/2012-07/06/onyx-vs-a-m-fire-pride-warm-up for that £8 price tag while entry on the door is £12 after 3 a.m.
So onward to Saturday and with both the parade & the "official" World Pride after events covered in confusion, Soho will no doubt be playing host to the lion's share of the action, Orange Nation in the thick of the action, or should we say in the middle of it, having secured Comptons who will be playing host to the WE "Players" pre-party. Now, naturally we have been digging for details and with plans to have an outside stage very much in the balance, we can nevertheless confirm that, as of going to press, this pre-party will happen, whether inside or out, D.J.'s on duty confirmed as Paul Heron, Matt Bogard & Fat Tony, while if the green light for an outside stage goes ahead, then the whole Orange Nation residency team will be rolled out in back-to-back form, so Steve Pitron & Jamie Head,  Alan K & Paulo Moreno, Jonny M & The Oli, D'Johnny & David Jimenez and Verity Mayes & Bryony Masters. However, with Westminster council crying wolf on issues of policing, safety & funding, as well as having supposedly issued a licensing edict to all venues, the final decision on this outside stage will not be made until after a major meeting which takes place tomorrow, so watch this space for a "hot off the press" newsflash as the decision hits our desk. Mind you, whichever way it goes, Comptons is always the biggest & best Pride melting pot & with Orange nation plus WE Party involved, it will be even more so.
Now talking of WE, if time allows, we will be delivering a full on focus & devotion to what will undoubtedly be the biggest party of the whole Pride weekend, The Coronet in Elephant & Castle once again playing host this Saturday (7th July), while the D.J. line-up is mighty & impressive as the place, WE's very own resident roving D.J. Carlos Gallardo back to London by popular demand & sure to thrill with tons of towering tunes neatly balanced between those benchmark euro-beats & uplifting vocal injections, while it will be an all out progressive assault from our Italian stallion, Pagano, the tones turning tech when Paul Heron & D'Johnny take to the decks. But with Room Service's Kris Di Angelis & Matt Bogard going back-to-back in the second space, there will certainly be an alternative electro twisted trip to be made, Munroe Bergdorf playing host upstairs, while the main arena will be in the very capable hands both Ben Kaye & JJ Clark. So, let's rattle through the rest of the detail which goes like this, doors opening at 10 p.m. & the club running through till 6.am., advance tickets available online via http://wepartylondon.com &/or http://orangenation.clubtickets.com/gb/2012-07/07/we-party-london-we-players-pride-party, at the standard £18 price tag (yes those £10 &£15 super advance ones went really quickly), while outlets Prowler, Clone Zone, 50 & Solarstation are your Soho sources, along with Comptons & Ku-Bar, entry we believe available on the door, but expect to pay more.
But for those that may be WE'd out or are in search of something a little more intimate compared to the full on theatre size experience, the Orange Nation team have come up trumps with "Boylesque", in what has been labelled as "…the alternative pride party…" although is likely to have massive mainstream appeal, not least that international gay icon, pop star, D.J. & altogether good egg, superstar Boy George is at the centre of, not only the title of this club night, but the entertainment too. And having announced that he will be performing live for the first time in over two years, while we have been sworn to secrecy, the is one stunningly spectacular surprise up his sleeve, meaning that you will be far from disappointed if you trade your W & E for a B & G. But more than that, we are told that artists flown in especially for this event (we really cannot say, sorry) performing both D.J. sets & songs (itching to tell!!), okay just two then, Jeremy Healy & Jon Pleased, but all we will say is that it's not to be missed. So what more can we say, well apart from George & co?, well, the "alternative" burlesque (see what they did with the title?!) theme will be extenuated by a score of sexy boys & girls on stage, while the second space will be a "Fire" room showcasing some of the clubs finest D.J.'s (naturally those not on duty elsewhere!), Fat Tony (B G's best buddy), Jamie Head & Verity Mayes on decks duty, while the third room will be given away to Walt Utz & Madame Jojo's who will present a show spectacle with a line up of London's most notorious stars from the cabaret circuit. Now we really cannot say anymore (stop it!!!) apart from dipping through the detail, "Boylesque" kicking off at Fire from 11 p.m. this Saturday (7th July) & running through to a planned 6 a.m. finish, advance tickets priced at just £10 (absolute bargain!) still available at http://orangenation.clubtickets.com/gb/2012-07/07/boylesque-boy-george-s-alternative-pride-party, while you can check-in at the usual Soho outlets for handpicked passes.
Onwards we go and to Beyond and like WE, if time permits we will be devoting a special feature to it as this looks like being every bit the roadblock events that is always is come big weekends, and some we say, not least when you consider that the team have "…pulled out all the stops to bring one of the world's best D.J.'s to London…" NYC's Hector Fonseca bringing with him a resounding repertoire of remixes, no less than 5 having reached number one in the billboard charts last year alone, hence we are chomping at the bit to feature him is this special focus. But with Tel Aviv's FFF Group also jetting in their own package of players in the form of D.J. Tal Cohen & international drag performer K Long, both who featured in the FFF party at Fire last year, Beyond certainly has the global feel that that only WE Party & Hustlaball can match this weekend. Add to that London all star cast including Steve Pitron, The Sharp Boys, Hifi Sean, Fat Tony, D'Johnny & Paul Christian, together with back-to-back sets from Alan K & Paulo Moreno and Verity Mayes & Bryony Masters, so if there was ever a club that was about the music for us, then it is Beyond & not least this "World Pride" spectacular. So, skipping through the detail, it's a 3 a.m. start at Area this Sunday (8th July) with entry simply £15 in advance (the best commodore you will spend this weekend) either online at http://orangenation.clubtickets.com/gb/2012/07/08/beyond-world-pride-2012 or at those Soho outlets, while entry will be available on the door but expect to pay more & probably wait even longer, Ben Kaye & JJ Clark teaming up gain, as they did for WE, while no special Beyond would ever be the same without the tremendous Tom Fuller.
So, on the home straight (ish) and Later comes next, the team rolling out yet another fun filled frolic in the form of the now infamous "Funfair" format, the Later garden a hot bed of happy happenings with rides & games stalls, while a fortune teller will be sitting on his /her corner ready to tell you what is around your corner. Plus with the pool filled up if the weather permits & the bbq, an indelible ingredient of any Later party, stacked with sausages & brimming with burgers, that along with some other surprises in store and out will be the new clubbing in. That said, inside the musical heat will be turned right up full, resident D.J.'s Jamie Head, D'Johnny & Paul Heron cooking on tunes gas mark nine, while hostess Andrea & her boys (yes she has a bevy of them) will be causing enough madness & mayhem to make this a party to remember. And with host venue Fire's doors opening at 11.30 a.m. this Sunday (8th July), the club running through to 8 p.m., with discount wristbands/stamps available at Beyond, standard entry is available online at http://orangenation.clubtickets.com/gb/2012-07/08/later-funfair or on the door, priced at £10, we are pretty sure you will be walking away come 8 p.m. with the biggest smile on your face, candy floss round your lips & a shiny bum from all that sliding, not to mention sore feet from dancing.
Now we would normally finish with Orange (which we will), but will quickly mention new club "Infamous" which launches at Covert on Sunday night from 6 p.m. details coming your way via our extra bites post "Princely Sum of A Soiree", which paves the way for the "From Orange With Pride", the organisers saying of the Pride closing event saying "…you've had the world, now get a true taste of London & the biggest last dance of Pride 2012…" as it is sure to be with not just the "Orange Family" of D.J.'s that include The Oli, Fat Tony & the Sharp Boys, but Hifi Sean is back too, starring in Fire's main room alongside guest slot guy Paul heron (my he is a busy boy this weekend, we count five gigs at least!), while the event also boats the newly named RAW Future Heroes space with Lee Yeomans in charge of the tunes. But it's Pride and so we all know what track/record that means, "A Deeper Love" among a handful of other hits performed by special PA Elliotte Williams, very much crowning this citric colossus which kick starts at 11 p.m. on Sunday (8th July) & carries you deep into Monday morning & a date with your day off diary,  http://orangenation.clubtickets.com/gb/2012-07/08/from-orange-with-pride-london-s-biggest-pride-closing-party the place to go for advance tickets, priced at just £10, while its half that price with a flyer before 1 a.m., door hosts Chrissy Darling & Minty managing your efficient entry & them cheerful cavorting ala citric style.
So that's the Orange Nation World Pride package and what an enthrallingly extensive one it is too, we finishing by reminding you that advance tickets are very much the way (especially for WE & Beyond), Solarstation not just a superb source, but also an opportunity for you to soak up some sun, of the sun-bed variety of course, as we all want to look at our best for World Pride, a quick visit to http://solarstation.co.uk revealing all you need to know before revealing yourselves to some bronzing brightness. That just leaves us to wish you a very happy World Pride, even if the event itself looks like being a bit of a wash-out, as there is always the league of Orange Nation clubs to turn & to take to. (DISCO MATT)  

Having munched its way through Madrid, the wonderful world of WE's incredible latest incarnation lands on London & speeds into your Saturday, Disco Matt, finding his focus feet, dishes up a devotion that boosts the brand, preludes the party,  delights on the D.J.'s & devours the detail, sharing a selection of sounds & video virals that will leave you ravenous for this resplendent rave.
We remember a time on the capitals clubbing circuit when the majority of events were pretty low key affairs, often housed in underground venues & backstreet buildings, the pomp & circumstance of parties these days, reserved for the special calendar servings like Christmas, New Year, Easter & Gay Pride. However with the advent of the so called Spanish armada invasion, all that changed, Matinee paving the way for big room events with prolific production & a cast of internationally recognised D.J.'s that only Trade could muster in the dim & dank days of the 90's. And with the likes of SuperMartXe. La Troya & Space jumping on the armada ship, setting sail for the capital, a proverbial rocket was shot up the arses of London's pack of promoters, they responding to this threat to their supremacy by beefing up brands such as Beyond, DTPM, Orange & Trade, while newer clubs such as Lovechild & As One made sure that London had as big a say in the large scale offerings. That said, the penchant for a Spanish party has hardly waned & while SuperMartXe may have regressed back to Spain, Matinee is certainly riding a huge worldwide wave crest once more, perhaps on the strength of another major Spanish brand that has elevated Espania to even greater heights in the eyes of the clubbing public.
Now who could we be talking about? Well WE of course, the brilliant brand that was created following a semi split from SuperMartXe, the philosophy of this colourful & characterful club being to re-inject a sense of fun to clubbing, its launch under theme theme of "A New Formula" some 18 months ago very much setting the standard by which all subsequent parties have been judged, that sense of fun very much evident from day one, while the other incredible ingredient, those massive LED lighting installations, setting WE apart from all its compatriots come competitors. Plus, what WE has managed to achieve more than both Matinee & SuperMartXe is pretty much universal appeal, that along with an amazing ability to transform the magic of Madrid to the rest of the world stage, the brand having touched all four corners of the globe, even having made it big in The States, while London has lapped up the wonderful world of WE, clubbers here ranking it as one of their most favourite of frolics, without a doubt helped along by prolific parties "Candy", "Safari" & "Pharaoh", among a heavenly hatful of happenings. And in The Coronet in E&C, WE has a home that virtual mirrors its base in Madrid, promoter Victor Pallas having been noted as remarking that London of all the cities that WE visits around the world, is as close to the Madrid experience as any, that sense of fun that we mentioned earlier shown to its full extent in this "Fast Food" video viral which is, for us, WE's best promo yet.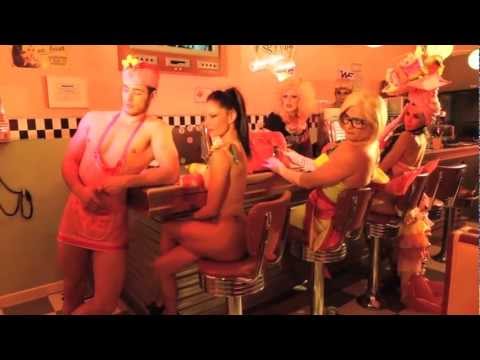 So, it will come as no surprise that with a resounding reputation, London has often been chosen to premiere the latest incredible WE incarnations, "Attacks", "Candy",  "Broadway", "Prison Of Love" , "Disco", "Safari" & Pharaoh" all having been launched in London first, although the next instalment in the wonderful WE story, "Fast Food", has already munched its way through Madrid, wowing audiences back home just about a month ago (well 30th April to be exact), headline D.J. Carlos Gallardo smashing a spectacular set & very much proving his worth as WE's top dog (some could say hot dog), Victor once again calling on his significant services for this Saturday's showing at The Coronet, we like many breathing a huge sigh of relief that he will back to London, Carlos having featured large in the majority of the WE Party tours to London. Indeed our experience with him on the stage at "Safari" back on NYD will go down as one of our most magical memories of this magnificent meet, that on top of his stellar set at Delice Dream last April, while in terms of his music, Carlos always manages to blend those characteristic euro style beats with plenty of euphoria & vocal drenched house that, for us, shouts WE from the rooftops, as good an example as any being his mini podcast he produced for WE "Candy" which you can still stream/download via http://wepartylondon.podomatic.com/entry/2011-05-16T06_26_59-07_00. Add to that a string of track releases, collaborations with vocalists Peyton & Rebeka Brown among them, there is no doubt the studio production credentials of Carlos, we absolutely loving their video which captures Messrs Gallardo & Christopher (that's Peyton) laying down their track "Let It Go" last April, but one which was featured in the "Disco" party in Dec 2011.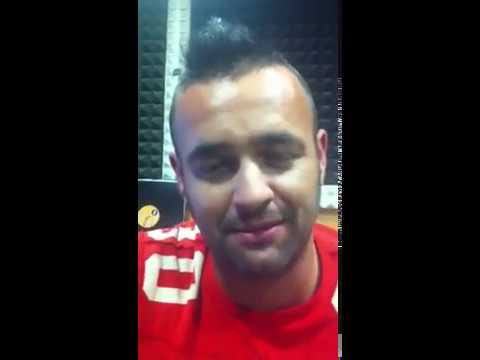 But naturally, while Carlos is the "Balearic Burger" in our fast food meal of a meet, the "Coronet Chips" are equally exceptional & having become indelible ingredients in the wonderful world of WE here in the capital, Jamie Head the first of the threesome of towering talents, this man very much in the groove with recent performances at Lo-Profile & Later totally absorbing us in admiration of his abilities, although having been a fabulous feature of party's stretching back to the Crash days, Mr Head has always tipped our scales, most notably at Beyond, his sets in the terrace space ranking as some of his most magical, while more recent slots in the clubs main room including a brilliant back-to-back performance with Steve Pitron, proving yet another memorable morning. That said, his set at WE "Attacks" was simply stunning, he having  repeated it again & again since, the last outing "Fluro" seeing us up on stage with him from the start & loving every minute of his music, while an equally exceptional set was savoured at WE "Pharaoh" & one which has been neatly reflected in his podcast production recorded for Orange Nation & one which is still available via http://orangenation.podomatic.com/entry/2012-02-27T12_21_46-08_00. Then we come to Steve Pitron, it being no secret that, of all the music makers we know, it his music making that floats our boat the most, we having lost count the amount of times he has left us delightfully destroyed & struggling for breath following a barnstorming bashing of brilliant beats, generally at Beyond. That said, the WE experiences we have had in his hands have been special too, Steve being right there at the "New Formula" launch, while his set & the whole ambiance & atmosphere of his appearance at "Safari" ranks as our best WE witness ever, indeed it is very much our clubbing highlight of 2012 so far, although we are patiently waiting for his promised podcast production devoted to "Fast Food", but we will sure to be by his side for the real thing on Saturday, hopefully with the beautiful Bel, our Brazilian babe.
However, the family meal of music packs a bigger punch than a KFC combo, as the star of both WE Madrid & London, D'Johnny completes the "Fast Food" main room line-up and, in choosing him, the team once again draw on their most heavenly WE hands, as this Berlin based Swede has performed at virtually every London event & has represented the WE brand for Madrid Pride & other weekend events last year, while we are aware of his inclusion for the forthcoming Pride in the Spanish capital, WE holding no less than five separate events, including a collaboration with La Leche (the white themed party of Matinee), Johnny sure to go down a storm there, as he will on Saturday. And of all the players in this "Fast Food " menu of music makers, it is Johnny that has laid down the most mixes devoted to WE, although we have to look back to October last year when the "I Love" party produced his podcast & one lifted directly from his live set which was, in his own words "…full Spanish big room flava along with lots of London funk…", so exclusive remixes thrown in for good measure, not least Peyton's (WE P.A. extraordinaire) "Love So Strong" track, making this a mix well worth warming to at http://djohnny.podomatic.com/entry/2011-10-13T08_05_02-07_00. But with a second space having a Deelooded pre-party feel, the clubs promoter & dynamic D.J. Fat Tony joined by upcoming talent Matt Bogard, the music menu is certainly substantial & offers plenty of teats to befit any fast food family meal of magnificence.
So what of the detail? Well, this latest incredible WE incarnation takes place this coming Saturday (2nd June) at the Coronet in Elephant & Castle, doors opening at 11 p.m. & the event running through to a planned 7 a.m. finish, advance tickets priced at £18 still available both online at http://wepartylondon.com/tickets.html or via the usual Soho outlets, Prowler, Clone Zone & 50, while its worth considering the Orange Nation "Diamond Ticket", which for just an extra £12 gets you entry to beyond "Britannia" which kicks off just before "Fast Food finishes" and then will allow you to drink all the milk you desire, in La-Leche form of course, this special ticket pass gaining you entry into the Matinee Sunday night show at Brixton Electric (Focus coming up), theses special tickets only available online but well worth considering by visiting http://orangenation.clubtickets.com/gb/2012-06/02/the-diamond-ticket-jubilee-bank-holiday-weekend-2012. But back to "Fast Food" & with the lovely Ben Kaye hosting both out & in & the whole WE Madrid team out in force to support the London crew, headed up by Aaron Elder, this looking like being one of the most spectacular WE's yet and given just how good the premiere was in Madrid, we are very much looking forward to seeing the hot dog of a happening London will be dishing up, especially if it match this Madrid muncher of a meet.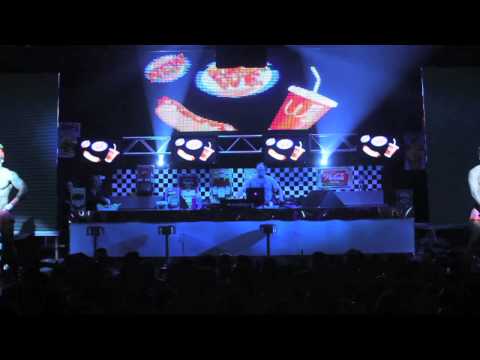 So, it goes without saying that come Saturday we will be tucking into a big mach of music, slurping up a super sized drinks carton of sounds & revelling in the "Balearic Burger & Coronet Chips" party proliferation, very much nibble size tweeting our way through the whole exceptional event, you able to follow all the action live by going to http://twitter.com/discomatt, unless of course, you "Go There! Be There! (DISCO MATT)