Having made the grade on so many occasions & on so many levels, Disco Matt couldn't help but hit on Beyond as his pick of the day for today (Sun 29th April), all the detail a banner selection away opposite or an image click below, while DM pitches a personal prologue before Jonny Marsh delivers the detail beneath.
 
Disco Matt say's of Beyond & its star turn…
It is no secret that the brilliance of Beyond has crammed our clubbing cavorting pretty much from day one back in 2001, we having followed its fortunes each & every step of the way, meaning that even the incredible influence that Trade had on us, has paled into the background compared to the colossus that is this awesome afterhours, a cabinet full of awards, trips around the globe, features on radio stations & much much more part of this club's crescendo of a C.V. And in Area, its hallowed turf of a home, Beyond has gone from strength to strength, riding a wave crest that, despite our suggestions to the contrary a week ago, has hardly come into shore in the five years it has held sway there, this video evidence of the majesty of this magnificent meet.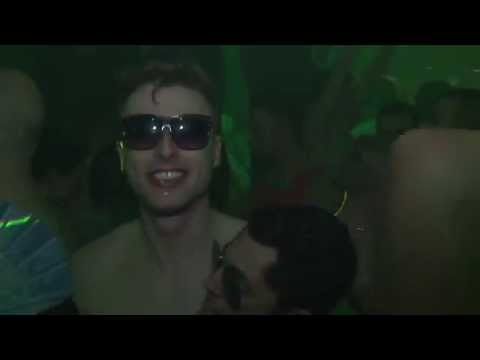 Then there are the people connected with this awesome achiever, a whole host of prolific players & characters combining to make Beyond a weekly wonder like no other we know, tipping every single scale with striking significance & very much earning the rapturous reputation that "…all clubbing roads lead to it's doors…", . And of these awesome people achievers, we rate most highly the following; Mikey D, Jamie Head, Hifi Sean, Gonzalo Rivas, The Oli, The Sharp Boys & Fat Tony, of course not forgetting Tom Fuller without whom Beyond is never quite beyond. But then there is Steve Pitron, a name synonymous with the brand, having been its running mate from the very first party & for whom we have so many mesmeric memories to draw upon, not least those now trademark tearful emotional eruptions along with the resplendent rollercoaster rides he sends us on each & every time he plays. So, as we nurse our wounds, brace our bruises & temper our tears, come 8 a.m., we will be steeping out on our spot to his superb sounds, a selection from his prolific Jan 2012 podcast (click on the image to stream) sure to feature, meaning come Sunday morning music in his heavenly hands will definitely be the answer.
Jonny Marsh (with a little help from DM) says of this week's party…
It is big and it is clever, Beyond is now open from 3am every Sunday morning! Tickets are just £10 online at http://orangenation.clubtickets.com or via Soho outlets Prowler, Clone Zone & 50 plus at both Ku-Bar's, this "Paul McKenna" (that's a tenner) getting you  three mind blowing rooms with dance shows & special production.
This week's line up:
Terrace Bar
4-7    Jonny M (promising no Lady Gaga)
7-cl   Verity Mayes & Bryony Masters B2B (the girls get gritty)
Chapel Space
3-6    Guy Williams (hedging the house)
6-9    Paul Christian (banging the beats)
9-12  Fat Tony (delivering the disco)
Main Room
6-8    The Sharp Boys (supercharged sounds)
8-10  Steve Pitron (ultimate uplift)
10-cl  Alan K (multi-mixing magic)
More info up at http://www.facebook.com/beyondclub.