Posts Tagged 'Victor Pallas'
The build up was mind boggling, the anticipation was at fever pitch and our emotions were on a knife edge, but as the reality & then enormity of WE Party London's "Formula 2" event began to play out, we were totally amazed by this awesome anniversary, but what made this WE the best ever?!?
When it comes colossal & captivating clubbing and to staging spectacular shows, creating that wow factor, it seems the Spanish have it down to a fine art, a whole host of brands both well established & relatively new to the game, proving that no other nation can touch them in terms of size, spectacle & theatre. Yes the Brazilians have a good crack, The Week an excellent example, while Italy's Muccassassina has a reputation for eye catching entertainment. But, for us especially, it is the likes of Matinee, SuperMartXe, La Troya, Cafe Ole & Space that have held and (in some cases) continue to hold the key when it comes to what has become an amazing addition to the clubbers experience on the capitals circuit. Indeed, who can forget the significant splash that Matinee made when it first landed in London back in 2006, a subsequent five season stint seeing it pretty much transform the style of what we would term as super size clubbing, opening a floodgate for others to follow, SuperMartXe then stepping up showtime yet another level, who can forget "Under The Sea", "Hot Wheels" & Samurai", each showcasing spectacular effects & props that set that standard bar higher than any other club before it.
But there was to come a new pretender to this colossus clubbing crown, a brand born out of the desire for something quite daring, dynamic & different and one that from the minute it marked its first meet on the capital's clubbing circuit calendar, not only turned heads but got tongues wagging with it's simple yet striking name & its first party theme, both which would set it on the road to not only succeeding SuperMartXe to the top of the London clubbing tree, but knocking into virtual oblivion as it wooed & wowed clubbers with its "New Formula" of fun. Yes, it was December 2010 and WE Party had landed in London, nothing short of pulling the rug from under SuperMartXe's feet, leaving it floundering in the wings while WE stood smartly in the spotlight, its USB, the now infamous LED displays on a more gigantic scale than had ever seen before, while that formula of fun has exuded from every single event since that London launch, WE not scared of poking fun at itself, themed events such as "Attacks", drawn from the Mars Attacks film & "Candy" very much a parody of Charlie & The Chocolate Factory, while "Fast Food" was seen as some as quite tacky but that was exactly the point.
Yet while WE may have been born & bred in Madrid, in London and venue The Coronet, it had a set up that virtually mirrored La Riviera both in size and stature, while in the two years WE Party has been captivating clubbers in the capital, they have been fortunate to see no less than a dozen premiere's of successive event themes, just 2012 along seeing "Safari", "Pharaoh", "Fast Food" & "Hi Japan" all splash their splendour in London first, while "Fluro" remains an exclusive event that has yet to be shown elsewhere. However, the wonder of WE has achieved so much more than its predecessor which, while championing cutting edge clubbing, had a serious style & uncomfortable attitude to it, while Victor Pallas & his team have been at pains to propel that fun element, not just through the themes, the stage shows & those now instinctive LED displays, but also through the music, lightening the mood with more vocal injections & less of the tough tech & tribal that had begun to dominate the euro-style clubbing sound. And with Spanish superstar Carlos Gallardo on board, they had the perfect protagonist of this new lighter & more upbeat musical movement, while the capital's ace in the playing card pack, Steve Pitron, proved as much of a heavenly house music hand as his Balearic buddy, these two incredible individuals more than any others, making an unbeatable WE combination that would further propel London as the premier place to purvey these prolific parties. So, with the 2nd anniversary looming, it came as no surprise that the capital would once again show the way for Spain to follow, the fevered anticipation for & expectation of WE's birthday bash "Formula 2" totally consuming us for not just hours or days, but weeks before that actual night itself.
However that night was with us, a liaison with the mini Pitron posse before arriving at The Coronet only served to heighten that fevered anticipation and, now, excitement, that what we had told ourselves would be the best WE party yet, had the feeling that it was going to be just that, beautiful Brazilian Bel's nerves worse than ours, while our new found friend and disco babe, James, was the calming influence amidst this clatter of pre-clubbing cacophony. However, with a hop, a skip & a jump (or rather a car sprint) we found ourselves revving our valves at the doors of this "Formula 2" event, the warming welcome of both JJ Clark & Tom Fuller serving to further calm our emotional engine that was ready to roar into action. And it wasn't long before we were in, both AAA & VIP passes in hand, heading for the stage which was to prove our primary stomping ground for the majority of this superb 2nd anniversary spectacle. And on the stage in his own pole playing position was D'Johnny, who had already set the early "Formula 2" race rhythm pace, sprinting off the sound starting line akin to Michael Schumacher, weaving in & out and up & down his tech infused track of tunes with exceptional effect, a crowd that was building before our very eyes, lapping up his twists & turns as he shot through a captivating chicane of sound choices including his ultimate WE track pick, his own bootleg of Michael Gray, Damism & Rae's "You Will Remember".
However, it was the VIP balcony that was our next destination, although we steering ourselves towards to front bar first to pick up our firm friend James, at the same time bumping into familiar faces aplenty, not least old Industri pal Chris Wilcox who was making his first foray to WE in a while and was keen to catch up on lost time. So, having completed our own little catch up with Chris, it was our first pit stop for refreshments that was the order of the marshalled moment, the VIP balcony already brimming with boys & girls eager to let their party hair down, Mark's McKenzie & Williams amongst them, while Verity Mayes was in our midst too, although it would be Mr Pitron & his tickling pranks that was play out for the next part of this engrossing event, Steve chasing & goading us as well as employing the services of strangers to surprise & trap us into ticking squirms & squeals, much to the delightful hilarity of both Mark's & many around. But while we were distracted by these Pitron pranks, The Coronet was filling out like never seen before, a glance of the dancefloor seeing wall to wall bodies, spinning & swaying to D'Johnny's superb sounds, the stage & LED displays still to fire into full-on action, although the atmosphere was already amazing, a real buzz about the place, very much akin to an F1 circuit, shimmering as the score of racing cars circulate with stunning speed.
But the already significant sound speed of this "Formula 2" was about to substantial shot in the heavenly house music arm from scene superstar Steve Pitron who, behind our back, had sprinted across to the stage ready for his set and was waving us over, text messages calling for our company vibrating in our pocket and before we could grab our own pole position next to our premier player, Mr Pitron had swept aside his Schumacher podium player, D'Johnny heading for a race retirement, while, like Sebastian Vettel, our man hit the front with a bonanza of beats that starting with the crowd pleasing "Somebody I Used To Know", while the enormity of this all-encompassing experience was already beginning to erupt our emotions, both Bel & Steven Galo by our side, through no fault of their own, making tear tumbling matters worse. But it was Steve Pitron's perfectly positioned picks that would prove the trademark tears catalyst, first "Timebomb" hitting us hard, then "Can't Stop Me" living up to its title, as our joyful tears were now on constant tap, the lengthy build up to this "Formula 2" event manifesting itself in a release never seen on this scale ever before. But the magic of the music & our privileged pole position on stage had left our disco babe James bereft on the dancefloor we checking in to make sure he was okay, before allowing ourselves to further sink into the splendour of what would prove yet another pitch perfect Pitron performance of a scintillating set.
Now we were ready for the stage shows to commence, the drop dead gorgeous dancers, all scantily dressed, passing by us within touching distance as they sought to assume their positions, although this would prove one of a couple of false starts, drive through penalties served while Steve's sound selections continued to erupt our emotions. With Bel's favourite tune of now, "To The Moon & Back" one, we succumbed to "Symphony", galloped to "Gotta Be You" & dived into "I Do". But as if all this activity wasn't exciting & enthralling enough, a tap on our shoulder saw Balearic beatmaster Carlos Gallardo appear, this one of the huge highlights we had been looking forward to, he giving us a huge hug & then falling into an impromptu dance with us as well as catching up ahead of his own spectacular set. But with the dancers back, including Elektra Paris & Le Menor, who, just like Carlos & Steve, are intrinsic individuals without whom WE in London is never the same, while we remarking to ourselves that our vocation at this pivotal point in "Formula 2" proceedings, that our vocation doesn't get any better, to be on stage with all these stars, now including P.A. Soraya Naoyin, while camera clickers Nico Montenegro & Chris Jepson were also on hand shoot all these stars of the simply superb show & spectacle that has already become the best WE party in London yet.
With the first of two Soraya P.A. performances over, it was back to those trademark tumbling tears for us, as further Steve selections would erupt our emotions, so much so that we needed to take our leave of the stage, having soaking up the unfolding fabulous string of "Formula 2" inspired visuals, these without doubt the best we have seen at a WE party yet, our retreat away from the stage only serving to substantiate that claim, the while chequered flag effect in front of the D.J. booth & the expanse of multi faceted formula style imagery impressive to say the least. But with a complete calamity with ordering a drink for the prolific disco spinning Steve, sending us to & fro between the main & VIP bars dampening our stratospheric spirits that had been speeding Scuderia style, a simply stupid stocking slip up leaving us lacking the lemonade for our D.J.'s drink, although all that was to be forgotten in an instant as the next Pitron pick sent us soaring again, the towering Taito Tikaro track "Not Alone" brandishing us breathless with its brilliance, this the first time it had captivated us in a club. And it seemed we weren't alone, the sea of revellers below us on the dancefloor reacting resplendently, as they had for his whole set. However, there was still more to come, an what a track it would be, Steve's own ultimate WE choice a recent find that had spellbound us from the moment its majesty marauded us, "Beautiful Lie" the perfect curtain call to an equally perfect performance, while the last Steve sound shout would go to "Must Be The Feeling" another towering & tear tumbling tune.
So, it was now Carlos Gallardo's turn to try & set the "Formula 2" sound lap record that had be scored by Steve with each successive superb selection, although not before Soraya had completed her second stint on stage, her anthem, the Albert Neve classic "She Loves" a sure-fire inclusion certainty. But the spotlight was on the Fernando Alonso of the WE Party "Formula 2" package, as our Spanish superstar D.J. set about delivering a dance dream of a drive that would have made his F1 comparable proud, a brilliant blend of tech infused treats & uplifting vocal injections, a string of Adele choices playing into the capacity cavorting clubbing crowds hands, not least our disco babe James, whom we had joined down on the main floor and who was showing his dancing dexterity to dynamic effect, outstripping many of those performing on stage & certainly impressing us immensely. But with Steve in close call & hardly room to swing a cat in a space that was crammed with cavorters including Celso & plenty more of the Brazilian bunch, Mhardeen spotting us from afar, while Luis was flying, it would be the Pitron tickling pranks that would leave us cowering in the corner, even James piling in, one amusing attack after the other leaving us sunk in submission. Our antics aside, Carlos was still the centre of attention, his set showing at "Formula 2" akin to that Fernando Alonso comparable, the words  brilliance, character, consistency, excellence, exuberance & flair, exemplifying what was a solid & sterling set that captivated the capacity crowd from start to finish, cementing him as a capital & Coronet clubbing crowd favourite.
With the action far from over, there was still plenty to savour as Carlos ploughed deep into his set showing, the Room Service second space having pulled in a considerable crowd of its own, Jodie Harsh's deck turn complimented by resident regulars Fat Tony & Ariel, while hardly a space or spot was left untouched or filled throughout the venue, "Formula 2" without doubt the most popular WE event in London so far. And with the usual respite relax on the VIP balcony leaving us clambering for room to breathe, while back down on the dancefloor we were struggling to find our dancing feet due to simple lack of space, a sudden question mark hanging over whether there were too many people packed into the place to make it an enjoyable enough experience, having called time on this resplendent race, our retirement down to an agonising back, on seeing D.J. pal Pier Morrocco out front, we got the full perspective of the dreaded coatcheck issues, the lengthy lavatorial queues & the extended waits at the bar, all a product of the packed out popularity of this WE wonder. However, as we sunk into a sub zero Sunday morning to wend our way home, our overriding thoughts feelings were of appreciation into adoration, excellence to exhilaration & satisfaction to subliminity.
So what else can we say about this WE 2nd anniversary event that we haven't already said? Well, having experienced virtually every single outing here in London since the launch back in 2010, we can say with confident qualification that this best by a long shot in comparison to the pack of parties, some of which we mentioned earlier. Yet while we acknowledge that "Formula 2" had some way to go to top "Safari" as our favourite & most fabulous WE party in London, it did so in leaps & bounds and in virtually every department, from visuals, to dance displays, from lighting effects to the magnificent music, all these indelible ingredients combining to make one enthralling event that has pushed the partying pedestal this brilliant brand already finds itself on in the capital, to new dizzy heights. And with so many people playing their part, we couldn't conclude without sending major thanks to Victor Pallas & the whole of his Spanish crew, to Aaron Elder, Ben Kaye, Tom Fuller & the whole Orange Nation team in London, all who made both this gigantic gathering and all the others before it possible, along, of course, with the capacity crowd of clubbers, many faces familiar, others not so, that are also part of this prolific partying picture, special mentions to Bel, to, Celso, Steven Galo, Julia, Fabio, Mhardeen, and to Luis, but especially to our disco babe James who has breathed new life into this old dog in more ways than one and who proved captivating company even if we remain guilty for deserting him for our privileged position on the stage.
But with spectacular stage show performances also acknowledged, it is the D.J.'s who get the lion's share of our plaudits, some sets we missed, while others we savoured, Paul Heron apparently playing out to a packed audience till close, while those Room Service spinners played the second space part to perfection. Indeed, such was the impression made upon us but the "Formula 2" D.J. drivers come players, we only thought it appropriate to celebrate the sounds from this stunning spectacle in a special feature and while we gave proportionate attention to each of the three, we remained reluctant to place them on that players podium, the temptation to nominate positions one, two & three tempered until now.  And so, akin to their F1 comparables, for fans & followers of the 2012 season, it will come as no surprise that we find D'Johnny in third, while a superb set from Carlos Gallardo, in any other company would have made it to that premier podium position, he once again proving to us why we hold him in such high regard compared to his Spanish compatriots, not to mention his countryman Fernando Alonso. But it was Steve Pitron, the Sebastian Vettel of this "Formula 2" foray who crossed the chequered flag first, a simply stunning set that left us emotionally enthralled throughout, his choice picks hitting every heavenly house music mark we could mention, highlight ones without doubt "Not Alone" & Beautiful Lie", while we would go as far to say that, just like this wonderful latest WE event & like his specially devoted podcast, this was the most phenomenal Pitron performance we have witnessed, no more to say. (DISCO MATT)
It came & it conquered, brushing the competition aside with a new formula of fun, the whimsical wonder that is WE wowing & wooing the capitals clubbing circuit cavorters comprehensively. Now, two years down their terrifically roaring race track, this brilliant Spanish brand marks a second formula foray with a chequered flag celebration that looks set to be its best bash yet.
There was a time in the capitals clubland when it was all about home-grown brands, London promoters ruling the waves with clubs such as Trade, Crash, Salvation, Discotec & DTPM along with plenty more besides, the rich tapestry that was late twentieth century clubbing, without doubt, a prolific purple patch period when the scene effectively came out of the shady & sedate closet. Yet it would be Spain that London would turn to in order to emulate the spectacular staging shows that signify the scene across the waters, that now common place term in capital clubbing, "the Spanish Armada Invasion" dominating proceedings with bigger & brasher bashes, Matinee the first, followed by a flood of others including La Troya, Space, Cafe Ole & SuperMartXe, the latter probably the most attention grabbing & headline hitting of all. Indeed had it not been for SuperMartXe's stunning show shows & pulsating parties, its successor to the capitals clubbing circuit crown would never be in existence, yet with that inevitable merry-go-round of brands either fading into also ran status or dropping off the clubbing calendar completely, plus with the fevered desire for something fresh & fulfilling, Spain was once again to come up trumps with a new brand & a new formula, the promoter in recognising that there is no I in team,  simply decided to call this new brave brand WE.
So WE was born and that simply analogy that with far too many "I's" in our lives, this brilliant brand immediately struck a chord with clubbers, that new formula playing out to prolific effect, virtually simultaneously from its home in Madrid, as well as on the London stage, a stage that had been the coveted crown of SuperMartXe, but under controversial circumstances, had been wrestled away by WE, The Coronet in Elephant & Castle that very stage. Indeed, with the comparisons & similarities to La Riviera muted by many, it was London that, following the fabulous "Formula" launch, would seize the initiative, staging a whole host of themed party premiere's, virtually every WE incarnation staged fits in the capital, notable examples this year alone including "Safari", "Pharaoh", "Fluro" & "Fast Food", while the last outing, "Hi Japan" was also a London first. But the WE success story stretches much further than just these two capital cities, as the brand has spread its wonderful word around the globe, touching The America's, both north & south, Australia, Europe and even the middle east, only Asia & Africa still to be touched by this barnstorming brand, South Africa & Singapore in the sights of Victor Pallas & his team. And that winning formula that has made WE so popular?, well just one word really, fun, the brand never taking itself seriously by daring to be dashing, flouting frumpiness & championing cheekiness, while its USP has to be those huge LED displays that dominate its landscape, while having stepped away from the sometimes monotone euro-beat musical style, WE injects uplift & euphoria by the bucket load.
With those solid foundations forming the cornerstones of this clubbing colossus, WE is ready to mark its 2nd anniversary in brilliant business, all eyes on London for the first (yes another premiere) in a series of what they are calling "Formula 2" events, not necessarily a new formula, but neatly combining that first foray theme with the 2 year milestone which is marked this coming Saturday (1st Dec), virtually exactly to the date & exactly to the day, as it was on Saturday 4th December 2010 that a freezing clod London welcomed the Spanish warmth of WE, so quite appropriate that it should repeat the occasion two years down the line. So what's in store for this "Formula 2" event at the Coronet?, Well, as the London promotions team tell us, "…Two incredible years have flown by and London's award-winning club sensation 'WE Party' continues to race ahead of the competition with full on production parties…" this year alone testament to that fact, as capacity crowds have packed out this converted south London theatre on each & every occasion, they continuing, "…As we prepare to lift the trophy with another '1st place' in our second year, the WE crew pulls out all the stops to give a ceremony like no other, giving the green light on show-stopping special effects, mind-blowing visuals and heart-racing gogo shows and dancers…". And we have no doubt that they will, this video just a teasing temptation of what to expect at this must attend event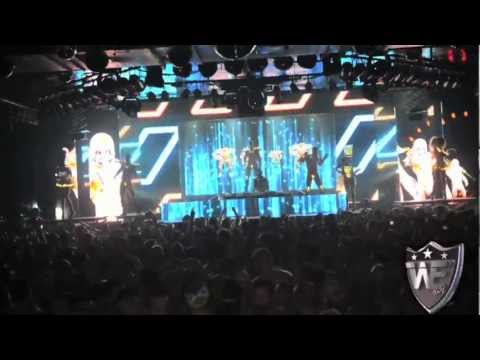 Centre stage of, of course will be the D.J.'s and while podium positions one, two & three are common place on the race track, in this formula foray, an extra main room position has been made, as there are four fabulous players lining up of the "Formula 2" grid, attempting to win you over with their scorching sounds, no doubt attempting their own lap record of renditions and in doing so, avoid a track & tunes tyre change to reach that chequered flag of celebratory clubber appreciation. But that's enough of F1 references for now, or is it? As the Fernando Alonso of the WE pack, Carlos Gallardo fights for pole, jetting in from Spain especially for the event, no WE party at The Coronet ever quite the same without his incredible influence, although he has stiff competition from the London team of superstars in a pole position sounds shoot out that includes the Sebastian Vettel of the scene, superstar Steve Pitron who, like his F1 comparable has that winning formula in his blood, having topped the annual D.J. awards on a number of occasions and, in the first of a two part specially devoted podcast to this "Formula 2" event, topped the Podomatic download chart, a better way to get you revved up for his rip roaring set (grid timing 1 till 3 a.m.) we cannot think of, so an essential listen by going to http://stevepitronsessions.podomatic.com/entry/2012-11-19T02_05_36-08_00, we thrilled to be back in our own pole position, right next to him on stage. Others lining up on the "Formula 2" grid include D'Johnny who is looking to sprint ahead of the pack at the start (he on first), while Paul Heron will be honing on the WE party lap record, rounding off main room proceedings straight after Carlos. But, akin to this second anniversary, there will be a second formula to fulfil, boutique clubbing brilliance Room Service having been given the green light in the second space, their own podium position players, Jodie Harsh, Fat Tony & Ariel, sure to set their own prolific party pace with lap time towering tunes.
So, with the Bernie Ecclestone of WE, Victor Pallas, overseeing these "Formula 2" proceedings and our own Charlie Whiting, Orange nation's Aaron Elder very much the race controller for this chequered flag celebration at The Coronet, it's now down to the dynamic detail as this second anniversary audacity takes place this coming Saturday (1st Dec), need we say where?, well the Coronet in E&C, doors opening at 11 p.m. and the event running through to a planned 7 a.m. finish, advance tickets definitely the way to go if you don't want to get stuck in the pits waiting for a safe release, meaning a visit to the direct online link at https://orangenation.ticketabc.com/events/we-party-london-form/ will get you a paddock pass priced at £18 (yes all the early bird £10 & super advance £15 options raced away weeks ago), while you can also grab one into your hand by zooming into Prowler, Clone Zone (both stores) & 50 Dean St in Soho, Solarstation also offering a super joint tan & ticket package, while if you suffer a drive through penalty by missing the advance apex on these, you can always pay on the door, but expect to pay more. And like an F1 race programme, this WE party serves up its own style of practice session in the form pre-party paraphernalia, first "practice" at Room Service this Thursday (29th Nov) with Kris Di Angelis & DMS making a clean getaway, then Rupert St entertaining Paul Heron, avoiding the waved yellows on Saturday from 9 p.m. till close, more info on the first practice session at Room Service out at http://clubroomservice.com & http://facebook.com/events/418746198197087/, while, for the  race itself, go to http://facebook.com/events/371392812947551/ &.or http://wepartylondon.com.
But we haven't quite reached our own celebration chequered flag yet, as there will be no safety car on track when special & surprise PA, Soraya Naoyin takes her own podium position at the packed Cornet playhouse, she having performed at some of the biggest parties across Spain, her appearance at the Infinita closing party a real highlight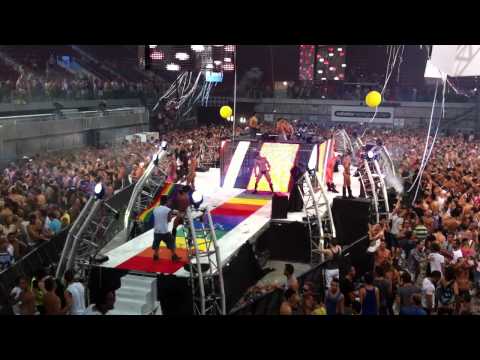 she having been taken on board by WE following that prolific performance, appearing for the brand on its "On Tour programme across Europe & the US, while she will be better know here in the capital for her vocal collaborations with D.J./Producer Albert Neve, the most notable hit being "She Loves" which will be part of her PA performance for sure,  the 2012 remix by Taito Tikaro sure to be a feature in Steve Pitron's set, this vivacious version also included on that phenomenal "WE Formula 2 Part 1" podcast.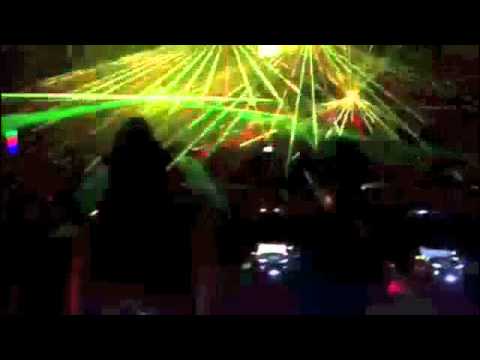 So, come Saturday and as the five red lights are replaced by green for go, we reckon this WE "Formula 2" event will break more than just lap records as it will definitely be THE place to be & be seen on the scene, we naturally in the thick of the terrific celebratory chicane twists & turns, live transmission as we  speed through the party race broadcasting via our nibble size tweets at http://twitter.com/discomatt, while if you see us, come say hi, naturally making sure you "Go There! Be There! (DISCOMATT)
Bucking the trend & still pulling in the punters, WE Party London's organisers, having hosted yet another party premiere here in the capital, should be pleased as punch with the terrific turnout, The Coronet once again packed out & witnessed another WE wonder, but what did we think of this "Bitches On The Beach" bash?
In a period in the capitals clubland that is, without doubt, one of the toughest we have seen in the many moons we have been treading its dancefloor boards, it is a relief to see that when it comes to the big events, the is still a penchant for pitching to a party. And while some brands have faltered, Salvation one example, where turnout for their 14th birthday was at all all-time low, Matinee, having made it back to London already looking as though it has hit a partying plateau, others such as Onyx having downsized, the boutique brands such as Room Service, WAR & SOS reaping the benefits of a shrinkage in the scene. Yet, while there are parties that have dropped off the clubbing circuits calendar's completely, Circus, Lovechild & SuperMartXe springing immediately to mind, more than a handful struggling to pull in sufficient punters, conversely there is one big brand that, like its boutique brethren, continues to sail strongly against the wind of change that has hit London in recent months. And that brand?, well WE of course, the Spanish super club that pretty much stole the show from SMX just over two years ago and, some 12 or so parties in, still manages to attract a considerable crowd, the element of fun, the luminous LED stage shows & the marvellous mix of music just three of many more draws, London continued to be rated second only to the brands home in Madrid, despite WE having toured to all four corners of the globe in its short but spectacular two year history.
Indeed with London placed on such a prominent pedestal by WE's promoter Victor Pallas, the capital, The Coronet & London organisers The Orange Group have benefitted from staging no less than five premiere's of new themed events this year alone, "Safari" the first, then "Pharaoh", "Fluro", "Fast Food" & "Hi Japan" and now they have added "Bitches On The Beach", to their feathered cap. However, "Safari" set the showcase standard very high indeed, both visuals & costumes the most impressive we have seen of any WE yet, while having missed out on "Pharaoh" which, we were told exceed even the previous party, it would be fair to say that, in our eyes at least "Fluro" was a bit of a flop, technical issues with both the Spanish D.J. & the stage shows themselves causing frustrating delays which, from our privileged position on the stage had us caught up in it all, the result & consequence denting our enthusiasm for the brand. As a consequence we missed out on "Players", our stay at "Fast Food" was pretty brief and were somewhat bemused by "Hi Japan", yes we had a brilliant time, probably one of the best at WE yet, not least due to the company we were keeping & yet another privileged position on the stage next to Steve Pitron & then Carlos Gallardo, we couldn't have asked for more, yet the theme left us confused as we couldn't really see it apart from a handful of LED visuals.
So, if we were honest, were weren't that enthused about "Bitches On The Beach" although with the prospect of another privileged position perch, albeit towards the end of the event, Steve Pitron taking up the final set of the night, we put best foot forward, heading for The Coronet for a fashionably late arrival of 1 a.m., the chilling breeze blowing up out short jeans far from the beach weather befitting this bash, while we weren't in the best frames of mind, all that shortly to change with the warmest of welcomes from Ben Kaye & co on the door, even the usual overzealous security fabulously friendly, a better start we couldn't have wished for. But it was to get even better as, after just a short wait to drop off our coat, despite the long queue which was managed extremely efficiently, we were inside & straight onto the VIP deck vantage point, a flock of familiar faces saying hi & a champagne glass pushed into our hands, we weren't going to say no, those faces including Jonny Marsh, Jay Roberts, JJ Clark, well a load of J's really, we looking over a packed main room dancefloor, swathes of bare torso's swaying to the brilliant beats of D'Johnny.
So down to the dancefloor we went, although wiggling our way through the WE crowd was quite a task, although one familiar face after the next caught us on our trail to our now usual Coronet spot, yes you guessed it, D.J./stage left where the welcoming arms of Celso, Peter & Fabio were waiting to greet us, the playful & excited Jeovane ready to rock & roll with us in extrovert dancing style, not 24 hours after we had caused a rapturous riot at PLAY>TIME, we being chased from top to bottom of the club by our Brazilian buddy & Mr Pitron. But Jeovane wasn't the only one in playful mood, as Peter was raring to repeat his performance at beyond the previous week, although unlike our spot there then, there was barely room to swing a cat here, so the leg pole dancing had to wait till later. But what didn't wait were the continual appearances of a flock of friends including Steven Galo, little Nilsson Junior and more while the stage was ready to burst into action too, we catching the dancers preparing with the corner of our eye, D'Johnny's trademark euro tech beats intermixed with vocal injections & classics rehashed set the scene superbly.
Now "Bitches On The Beach" was alight, the pyrotechnics pluming from the front of the stage doing just that, while well over a dozen bronzed beauties adorned the stage in the skimpiest of swin & underwear revealing pretty much all, even if the stage dressing & production had no real resemblance to either bitches or beaches. However, the spectacular statement the LED displays were shouting was, once again, the focal point of this latest WE outing, our cameras snapping at every opportunity possible, while we, unlike any event this year so far, were determined to take it in from all angles, a tour of the club ensuing, catching up with more familiar faces, Chris Jepson, James Marsh, Vinson Chee, Summer Doll Nguyen, even taking in the Toybox second space for a short while. But the inevitable draw of the main space saw us back before long, Manuel De Diego in charge of the tunes now and serving up a much more accessible & pleasing to the ear performance than the last we witnessed, our attention diverted by Jamie Head, whose set we had sadly missed although his company we were to keep for much of the remainder of this party. That said, our tour of review duty was not over yet & outside we went too, catching up with further friends Luis & Michele before calls for us to return our spot eventually dragged us away.
Back down on the dancefloor and Jeovane came to our dancing rescue although we were feeling a little club rusty by now, close on five hours already chalked up and with the usual retreat stalled by the prospect of a Steve Pitron set performance that would, for us, once again steal the show, it would be the VIP balcony where we would lay our "Bitches On The Beach Hat" for the remainder of our stay, Jamie joining us, as did Fabio & Peter, that leg pole dancing never far away, while Mr Pitron was in close call too, our privileged stage position however off the cards, this a great opportunity to see the master at work & his adoring audiences reactions from this VIP vantage point. And he didn't disappoint, a clutch of new tracks kicking off what would be a fabulous finish to the WE party, crowd pleasers "Spectrum", "Someone I Used To Know", & "Turn Up The Radio" among many others that had the remaining revellers reaping the benefits of his brilliant beats, while it would be a new rendition of "Time & Time Again" followed by Nero's "Must be The Feeling" that erupted our trademark tearful emotions, by which time we were close on seven hours WE deep, our steam having virtually run out, meaning it was a swift exit in the cold of this October Sunday morning, requests to be at Beyond turned down in favour of our duvet, although not before a final WE surprise & thrill sharing some lovely moments with delectable dancer Le Menor on our way home.
So what was our verdict on "Bitches On the Beach" and had did it compare to previous 2012 WE parties? Well, there was no denying that the crowd once again made this an enjoyable & entertaining experience, although with our mindset really not right from the start, it simply couldn't compare with the sheer splendour of "Safari", for us the best one yet, while "Hi Japan" also exceeded this outing in virtually all respects. That said, taking in the views of many as we duty toured around the club, combined with our observations of the audience, everyone seemed to be having a terrific time, although with yet another theme lacking the production of identity that always used to be a feature of WE, it leaves us thinking whether, like we did towards the end, the brand is losing its head of steam. Perhaps, like so many clubs & events in recent months, perhaps WE is feeling the austerity effect and so has its own budget issues to deal with, but that lack of stage production save for the visuals which, if we were to be honest, were brilliant as simply WE, made little or no reference to the "Bitch On the Beach" theme, while it was the music that made a stronger statement this time round, sterling sets & performances from each & every D.J. from Messrs Head to Pitron, Steve ticking our beats boxes the best and so leaving us to conclude that while we walked away thinking WE could have been more wonderful, it was the music the was the answer & the antidote to the missing magic. (DISCO MATT)

Having led the way with incarnations, Safari & Fluro this year alone, London does it again as it plays host to the premiere of WE party's latest themed incarnation "Bitch On The Beach", DM delivering a revised recommends format feature, including press release extracts, video clips & images, while also delivering his dinky detail in this exceptional event taking place this coming Saturday.
There can be no doubt that the Spanish influence on the capitals clubbing circuit has been considerable in recent years, brands such as Matinee, Space, SuperMartXe & La Troya all making their mark to some degree or another, while the wonderment that is WE has, in our eyes, had the most momentous impact for a number of reasons, the formula of fun having caught clubbers imaginations from that first outing in London back in December 2010. And since that time, the Spanish promotions team have rated the capital & host venue The Coronet as second only to La Riviera in Madrid, no mean feat considering WE as a brand has touched four continents in its relatively short history, taking in a veritable feast of venues & cities in its now famed "On Tour" programme of which London is a part although is now recognised as one of the major playing fields for WE outside of Spain. So, choosing the capital to launch new party themes has come easy to WE promoter Victor Pallas & his team, this Saturday once again proving another premiere feather in the London cap and one the Orange group, organisers of events here & behind brands such as Beyond, A:M, Later, Gravity & Onyx, while Latino hit Casalatina is another in a substantial stable that also includes the franchise for Matinee, one which to some has a conflict of interest taint, but seems to sit comfortably with these Spanish compatriot clubbing conglomerations.
So with the prelude painted the link to the Orange Group leads neatly to their published PR on this latest WE event in London, the team saying of "Bitch On The Beach" of the latest incarnation "…The WE Bitches are back with another high production party ready to tear up London's massive Coronet Theatre with a trashy and fabulously over the top party. WE Is THE biggest clubbing brand in London and one of the biggest in the world – packing out the biggest and best festivals, clubs and parties in every major city. The WE special guest DJ will be joined by our all star WE London DJ team, plus an army of gogos on stage, in custom outfits fresh from Madrid and Barcelona, plus all the special FX, visuals, LED screens and more that you've come to expect from WE. So come and re-live the summer festival days with our in-door beach party spectacular..". And since that initial press release, D.J.'s on duty have been confirmed as Spanish WE resident Manuel de Diego, headlining, joined by London all-stars Jamie Head, D'Johnny & Steve Pitron, while as usual, the team are keep much of the production detail tucked up their sleeves, although rocket science aside, we would think that beach wear will be the order of the day, while the now trademark LED displays will be the most prominent feature of the stage shows.
Now, for those of you that haven't yet taken in a WE Party here in London (just where have you been), this tempting teaser of a video should give you a flavour of what host venue The Coronet has to offer, one very much at the top of the capitals clubbing circuit tree in terms of sheer size & splendour.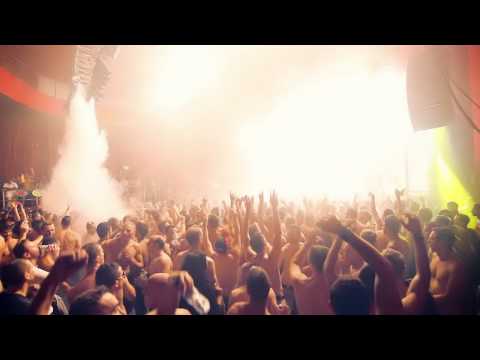 Plus, as of going to press we can confirm that, as of going to press, branded event Toybox, originally launched in Sydney but also now featuring on the capitals clubbing circuit calendar, will be hosting room two, residents Verity Mayes & bryony Masters going b2b in a specially extended set, the space decked out in Toybox production, the music style much more funky & funfilled than the euro-style & tech tones of the WE main room. Indeed, why not grab a slice of the Toybox sound by going to http://orangenation.podomatic.com/entry/2012-08-15T09_30_27-07_00, a podcast produced by Bryony Masters for the lasts Toybox outing, "3D" in August. But seeing as we are also talking main room music here, it will come as no surprise that another podcast production published within the Orange Nation podomatic stable is available, this one recorded & produced by D'Johnny, who will be taking up the second slot on Saturday, his magnificent mix very much hinting towards what to expect in his set and one worthy of adding to your collection by going to http://orangenation.podomatic.com/entry/2012-10-05T07_22_58-07_00. And to fill the podcast sandwich, Bryony has produced another Toybox inspired mix along with here playing partner Verity Mayes, so another well worth a listen at http://orangenation.podomatic.com/entry/2012-08-15T09_30_27-07_00.
So, there's not much more to cover apart from the dinky detail, WE "Bitches On the beach" taking place this coming Saturday (6th October) at the Cornet Theatre in Elephant & castle, doors opening at 11 p.m. & the club running through to a planned 7 a.m. finish. Advance tickets have been on sale for a good while now, meaning all the early birds priced at £10 went ages ago, while the super advance £15 ones are gone too, perhaps hinting to another sell-out event. However you can still get your hands on an £18 ticket by going online to http://wepartylondon.com & or http://oranagenationclubtickets.com, while a trip into Soho to Prowler, Clone Zone, or 50 Dean St, while get you one in your hands, tickets also being sold over the counter at Comptons & Ku Bar. That said, if you do manage to pitch without a ticket & you're not on the guestlist, managed by Ben Kaye & his terrific team, then you can pay on the door but expect to pay more, while once inside, JJ Clark & Mauricio Ortiz are your hosts, we understanding that Jonny marsh will be masterminding proceedings while Victor Pallas is back in Spain preparing for WE's huge anniversary event next weekend. Further details on the vent can be found by going to http://wepartylondon.com or by clicking on the Facebook events page at http://facebook.com/events/458049814239559/.
As for us, well we are planning to be there of course, although with plans a little fluid due to Steve Pitron's set timings, our arrival may be later rather than sooner, but you can be sure we will be nibble size tweeting from a number of spots, ones you can follow by going to http://twitter.com/discomatt. So, if you see us come say hi, if not, then tune in or, preferably make sure you "Go There! Be There! (DISCO MATT)
We have flaunted with fluorescence, gyrated with giraffe's, played with the pharaoh's & filled our faces with fast food, but come Sunday it will all be about samurai's &sushi at sunset as WE London turns Japanese on us with a bank holiday tea dance, the dinky detail an image click below, while DM propels the PR as well as a specially prepared podcast by one of its more prolific players, along with all the detailed in unrivalled concentration & coverage beneath.
 
Of all the countries that have touched & influenced the capitals clubbing circuit over recent years, Spain has to rank pretty highly, a whole wave of brilliant brands having made an impact here, Cafe Ole, La Troya & Space among them, while the two biggie's, Matinee & SuperMartXe have certainly been significantly responsible for transforming both the style & substance of club events in London. But while these two global giants can take plenty of plaudits for making home grown brands think a little more out of their four walled boxes, as well as having captured the imagination of clubbers, the slightly newer kid on the branding block has at least matched, and some would say, exceeded its nemesis neighbours in virtually every department. With its significant statement being the huge LED style stage settings in its shows, but with an equally resounding reputation for delighting its discerners a real sense of fun & frivolity in its successive sequence of events and it is no wonder that WE has pretty much left both Matinee & SuperMartXe behind in its quest to become the biggest international brand to walk the walk & talk the talk in London town.
Indeed with record numbers of attendee's to parties this year alone, WE has certainly scored highly on the popularity stakes, claiming The Coronet in Elephant & Castle as its own, 2012 having already seen Spanish based promoter Victor Pallas & his team stage five events, the dizzy heights of "Safari" on 1st Jan matched in their individual ways by "Fluro", Pharaoh", "Fast Food" & "Players", WE having proven to be the place to be & be seen on the scene, whether in tea-dance or regular format. Furthermore, what London has achieved with its staging of WE is nothing short of miraculous, as Victor has been quoted as saying on a number of occasions that the capital is second only to the brands home of Madrid in terms of both content & charisma, the UK promotions team, Orange Nation, having led the way on many occasions with premiering the latest & newest concepts for the club ahead of its Spanish backyard base. In fact, London was the first to show us "Safari", flaunt "Fluro" & propel "Pharaoh", while it toed the Madrid line with the following two, but is set to score another first this Sunday, when it entertains the latest WE wonder, "Hi Japan", another seemingly off the wall idea but one that will surely shout the statement of fabulous fun of all the former forays.
So what's this latest theme all about? And what can you expect on the stage show & music front from "Hi Japan"? Well, if we are to be honest, the theme is a little lost on us, the feeling we get being that the team here in London aren't particularly in on the act themselves either, the event PR patchy to say the least, this the only inkling they giving us when they say "…the stage will be as spectacular as ever – offering custom visuals and incredible special FX via multi LED screen installations and incredible staging and production…" while the billing for this latest WE event is bold, they stating that "…with the last Monday off work for 2012 expect a massive turnout with London's hottest boys out in force, transforming the Coronet into a hot and steamy mass of muscle, getting down to the beats of London's hottest D.J.'s…", no mention of Japan anywhere, although we highly suspect that, as our title suggests, emblematic elements from things we immediately identify as hailing from "The House Of The Rising Sun" will be used to exciting effect in both the LED displays & the dancers costumes, something we have come to expect from the wonder that is WE, Yet, in fairness to the London team, we know from both experience with the brand & the way Victor & his Spanish set operate, that they tend to keep much of the staging & costuming detail close to their chests, so as to create the maximum anticipation & subsequent impact as is possible, but are equally sure London is, nevertheless, very much in the loop. All that said, one thing we can confirm is that the dancers will be every bit as dream worthy as previous outings, so spots close to the stage would be an advantage, while stepping back to take in those massive LED displays is also advisable.
However, one department of the WE dancing delectation we can be certain sure about is the music, the line up of D.J.'s looking particularly good, not least that resident Spanish superstar Carlos Gallardo will be making another welcome return to the capital, he having featured in nearly all the parties here since WE started 18 months ago, his heady mix of euphoric euro-beats, blended with more progressive pulses & tech come tribal tones, ranking him very highly in our espaniol estimations. Indeed, we are not the only ones to think this way, as Mr Gallardo has been voted as one of the top D.J.'s in his country on a number of occasions, while the demand for his services across Spain & Ibiza speak for themselves. Furthermore, Carlos is pretty active in the recording studio, his latest track project "After The Summer" seeing him team up with vocalist & top draw PA Peyton, we loving the video trailer for the track below and will hopefully be an inclusion in his headlining set at the Coronet on Sunday, Carlos even having remarked of the WE "Hi Japan" event as nothing short of a homecoming, London undeniably one of his favourite international destinations to play, among the countless others he travels to in representing the brand.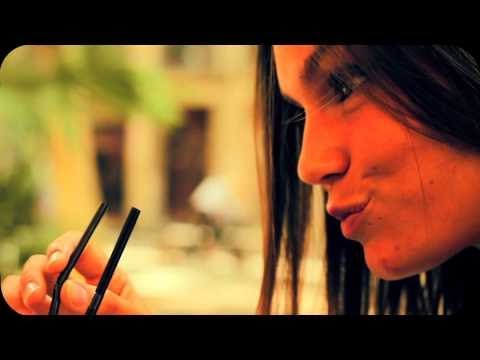 However, London packs a representative punch at this WE, as our own all-star makes a welcome return to the line up, Steve Pitron having been at the inaugural event in December 2011 and gave us the biggest & best start to any clubbing year in our history at "Safari" in January. But having shown his spectacular hand at "Fluro" & "Fast Food", we cannot wait to be back on stage with him on Sundasy, not least that we reckon he has a pretty special set in store for the packed out place that will be The Coronet in his hands, Steve continuing to delight us a generous sprinkling of new sounds each & every time we hear him play. Plus, we have it on extremely good authority that he has produced a specially devoted podcast to this event, one which we are told is "…a one hour blast of peak time Pitron…" and contains some of his favourite tracks from his recent smash "Summer 2012" series along with some brand spanking new sounds that we are hoping will feature in his live set. Indeed, literally as we were going to press with this post, news came through that the podcast was being released & loaded up to at http://stevepitronsessions.podomatic.com, Steve concurring with our commentary when he say's "…this 1hr mix includes some tasty new tracks from my current afterhours sets as well as a handful of tracks you will recognise from my recent Summer 2012 sessions that will form part of my set…", this latest Pitron pressing sure to attract the usual frenzied attention that all his previous releases have, daily downloads regularly exceeding the four figure mark, the direct download link being http://stevepitronsessions.podomatic.com/entry/2012-08-23T03_59_43-07_00. 
But the D.J. line up story doesn't stop at these two, although to be fair (especially in our estimation), they will be stealing much of the "Hi Japan" limelight, the Spanish flag will be flying high & proud as Gonzalo Rivas is another that makes a welcome return to WE, this incredibly experienced individual much missed on the capitals clubbing circuit since moving back home to Valencia where he is now permanently based. But making trips across for the big weekends on the scene, Gonzalo is back & sure to steal a sizable chunk of that spotlight for himself with a set to savour, while the D.J. duo of Alan K & Paulo Moreno will also want to have their WE say, a back-to-back set that completes the main room musical package, while the welcome retreat of the upstairs lounge will be masterminded by Fast Tony & guests, representing Jodie Harsh's boutique clubbing brand, the award winning Room Service. And on a hosting front, JJ Clark & Ben Kaye once again join forces both inside & out, while no WE party would ever be the same & the queues managed as efficiently without the services of Tom Fuller, this leaving us to fire off the ticket & event detail, WE "Hi Japan" taking place this Sunday (26th Aug), door opening at the "tea dance" time of 6 p.m. & the event running through to a planned 2 a.m. finish, advance £18 tickets the only options left, as all the early birds have sold out, these still reasonably priced passes on sale online at http://orangenation.clubtickets.com/gb/2012-08/26/we-party-london-hi-japa as well as at the usual Soho outlets, while entry will also be available on the door but expect to pay more, further info out, should you need it, at http://wepartylondon.com.
So, needless to say & following our return from our summer sabbatical, we will be in the thick of the "Hi Japan" action, probably stage bound with a certain D.J. (or even D.J.'s) for part of proceedings, we hope nibble size review tweeting our way through it all. So, if you see us, come say hi, failing which you can follow the action live at http://twitter.com/discomatt, this certainly looking like another wonderful WE event extraordinaire. (DISCO MATT)
Having munched its way through Madrid, the wonderful world of WE's incredible latest incarnation lands on London & speeds into your Saturday, Disco Matt, finding his focus feet, dishes up a devotion that boosts the brand, preludes the party,  delights on the D.J.'s & devours the detail, sharing a selection of sounds & video virals that will leave you ravenous for this resplendent rave.
We remember a time on the capitals clubbing circuit when the majority of events were pretty low key affairs, often housed in underground venues & backstreet buildings, the pomp & circumstance of parties these days, reserved for the special calendar servings like Christmas, New Year, Easter & Gay Pride. However with the advent of the so called Spanish armada invasion, all that changed, Matinee paving the way for big room events with prolific production & a cast of internationally recognised D.J.'s that only Trade could muster in the dim & dank days of the 90's. And with the likes of SuperMartXe. La Troya & Space jumping on the armada ship, setting sail for the capital, a proverbial rocket was shot up the arses of London's pack of promoters, they responding to this threat to their supremacy by beefing up brands such as Beyond, DTPM, Orange & Trade, while newer clubs such as Lovechild & As One made sure that London had as big a say in the large scale offerings. That said, the penchant for a Spanish party has hardly waned & while SuperMartXe may have regressed back to Spain, Matinee is certainly riding a huge worldwide wave crest once more, perhaps on the strength of another major Spanish brand that has elevated Espania to even greater heights in the eyes of the clubbing public.
Now who could we be talking about? Well WE of course, the brilliant brand that was created following a semi split from SuperMartXe, the philosophy of this colourful & characterful club being to re-inject a sense of fun to clubbing, its launch under theme theme of "A New Formula" some 18 months ago very much setting the standard by which all subsequent parties have been judged, that sense of fun very much evident from day one, while the other incredible ingredient, those massive LED lighting installations, setting WE apart from all its compatriots come competitors. Plus, what WE has managed to achieve more than both Matinee & SuperMartXe is pretty much universal appeal, that along with an amazing ability to transform the magic of Madrid to the rest of the world stage, the brand having touched all four corners of the globe, even having made it big in The States, while London has lapped up the wonderful world of WE, clubbers here ranking it as one of their most favourite of frolics, without a doubt helped along by prolific parties "Candy", "Safari" & "Pharaoh", among a heavenly hatful of happenings. And in The Coronet in E&C, WE has a home that virtual mirrors its base in Madrid, promoter Victor Pallas having been noted as remarking that London of all the cities that WE visits around the world, is as close to the Madrid experience as any, that sense of fun that we mentioned earlier shown to its full extent in this "Fast Food" video viral which is, for us, WE's best promo yet.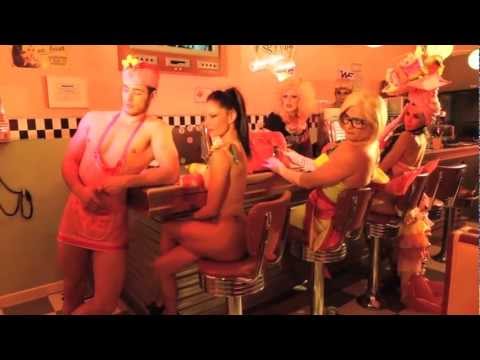 So, it will come as no surprise that with a resounding reputation, London has often been chosen to premiere the latest incredible WE incarnations, "Attacks", "Candy",  "Broadway", "Prison Of Love" , "Disco", "Safari" & Pharaoh" all having been launched in London first, although the next instalment in the wonderful WE story, "Fast Food", has already munched its way through Madrid, wowing audiences back home just about a month ago (well 30th April to be exact), headline D.J. Carlos Gallardo smashing a spectacular set & very much proving his worth as WE's top dog (some could say hot dog), Victor once again calling on his significant services for this Saturday's showing at The Coronet, we like many breathing a huge sigh of relief that he will back to London, Carlos having featured large in the majority of the WE Party tours to London. Indeed our experience with him on the stage at "Safari" back on NYD will go down as one of our most magical memories of this magnificent meet, that on top of his stellar set at Delice Dream last April, while in terms of his music, Carlos always manages to blend those characteristic euro style beats with plenty of euphoria & vocal drenched house that, for us, shouts WE from the rooftops, as good an example as any being his mini podcast he produced for WE "Candy" which you can still stream/download via http://wepartylondon.podomatic.com/entry/2011-05-16T06_26_59-07_00. Add to that a string of track releases, collaborations with vocalists Peyton & Rebeka Brown among them, there is no doubt the studio production credentials of Carlos, we absolutely loving their video which captures Messrs Gallardo & Christopher (that's Peyton) laying down their track "Let It Go" last April, but one which was featured in the "Disco" party in Dec 2011.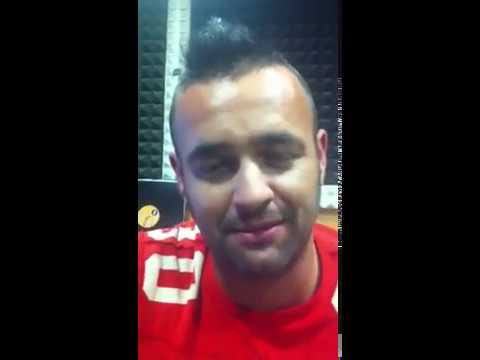 But naturally, while Carlos is the "Balearic Burger" in our fast food meal of a meet, the "Coronet Chips" are equally exceptional & having become indelible ingredients in the wonderful world of WE here in the capital, Jamie Head the first of the threesome of towering talents, this man very much in the groove with recent performances at Lo-Profile & Later totally absorbing us in admiration of his abilities, although having been a fabulous feature of party's stretching back to the Crash days, Mr Head has always tipped our scales, most notably at Beyond, his sets in the terrace space ranking as some of his most magical, while more recent slots in the clubs main room including a brilliant back-to-back performance with Steve Pitron, proving yet another memorable morning. That said, his set at WE "Attacks" was simply stunning, he having  repeated it again & again since, the last outing "Fluro" seeing us up on stage with him from the start & loving every minute of his music, while an equally exceptional set was savoured at WE "Pharaoh" & one which has been neatly reflected in his podcast production recorded for Orange Nation & one which is still available via http://orangenation.podomatic.com/entry/2012-02-27T12_21_46-08_00. Then we come to Steve Pitron, it being no secret that, of all the music makers we know, it his music making that floats our boat the most, we having lost count the amount of times he has left us delightfully destroyed & struggling for breath following a barnstorming bashing of brilliant beats, generally at Beyond. That said, the WE experiences we have had in his hands have been special too, Steve being right there at the "New Formula" launch, while his set & the whole ambiance & atmosphere of his appearance at "Safari" ranks as our best WE witness ever, indeed it is very much our clubbing highlight of 2012 so far, although we are patiently waiting for his promised podcast production devoted to "Fast Food", but we will sure to be by his side for the real thing on Saturday, hopefully with the beautiful Bel, our Brazilian babe.
However, the family meal of music packs a bigger punch than a KFC combo, as the star of both WE Madrid & London, D'Johnny completes the "Fast Food" main room line-up and, in choosing him, the team once again draw on their most heavenly WE hands, as this Berlin based Swede has performed at virtually every London event & has represented the WE brand for Madrid Pride & other weekend events last year, while we are aware of his inclusion for the forthcoming Pride in the Spanish capital, WE holding no less than five separate events, including a collaboration with La Leche (the white themed party of Matinee), Johnny sure to go down a storm there, as he will on Saturday. And of all the players in this "Fast Food " menu of music makers, it is Johnny that has laid down the most mixes devoted to WE, although we have to look back to October last year when the "I Love" party produced his podcast & one lifted directly from his live set which was, in his own words "…full Spanish big room flava along with lots of London funk…", so exclusive remixes thrown in for good measure, not least Peyton's (WE P.A. extraordinaire) "Love So Strong" track, making this a mix well worth warming to at http://djohnny.podomatic.com/entry/2011-10-13T08_05_02-07_00. But with a second space having a Deelooded pre-party feel, the clubs promoter & dynamic D.J. Fat Tony joined by upcoming talent Matt Bogard, the music menu is certainly substantial & offers plenty of teats to befit any fast food family meal of magnificence.
So what of the detail? Well, this latest incredible WE incarnation takes place this coming Saturday (2nd June) at the Coronet in Elephant & Castle, doors opening at 11 p.m. & the event running through to a planned 7 a.m. finish, advance tickets priced at £18 still available both online at http://wepartylondon.com/tickets.html or via the usual Soho outlets, Prowler, Clone Zone & 50, while its worth considering the Orange Nation "Diamond Ticket", which for just an extra £12 gets you entry to beyond "Britannia" which kicks off just before "Fast Food finishes" and then will allow you to drink all the milk you desire, in La-Leche form of course, this special ticket pass gaining you entry into the Matinee Sunday night show at Brixton Electric (Focus coming up), theses special tickets only available online but well worth considering by visiting http://orangenation.clubtickets.com/gb/2012-06/02/the-diamond-ticket-jubilee-bank-holiday-weekend-2012. But back to "Fast Food" & with the lovely Ben Kaye hosting both out & in & the whole WE Madrid team out in force to support the London crew, headed up by Aaron Elder, this looking like being one of the most spectacular WE's yet and given just how good the premiere was in Madrid, we are very much looking forward to seeing the hot dog of a happening London will be dishing up, especially if it match this Madrid muncher of a meet.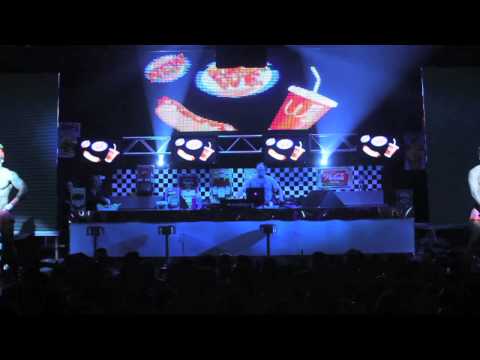 So, it goes without saying that come Saturday we will be tucking into a big mach of music, slurping up a super sized drinks carton of sounds & revelling in the "Balearic Burger & Coronet Chips" party proliferation, very much nibble size tweeting our way through the whole exceptional event, you able to follow all the action live by going to http://twitter.com/discomatt, unless of course, you "Go There! Be There! (DISCO MATT)
Continuing the Tuesday trend of casting both his picks & recommends net in an international direction, Disco Matt plumps for the wonder of WE, who head home to Madrid this coming Monday (30th April), their "Fast Food" event making it to DM's pick of the day, the dinky detail on this dancing dinner delight a banner selection away opposite or an image click below, while DM delves a little deeper with his own devotion beneath.
Having very much taken the clubbing world by storm when it launched just under 18 months ago, WE Party has captured the imagination of clubbers across both the near & far reaches of the globe, its "Party On Tour" programme seeing it land across the America's, right across Europe, into the Middle East, a whole host of themed party's playing out to thousands at a veritable feast of venues & locations, London very much part of that picture, the capital running a very close second to Madrid in terms of both popularity & prolification. Indeed London has premiered a handful of the brands themes, most notably "Candy", "Safari" & "Pharaoh", while just three weeks ago, The Coronet saw a capacity crowd go all "Fluro" on us, perhaps one of the most brightly coloured neon-tastic events yet.  However, come Monday, it seems that Madrid have once again wrestled the initiative away from London, as "Fast Food" plays out as a theme for the very first time, WE's top cheese Victor Pallas & his team looking like pulling out all the stops for their home crowd, as all three main D.J.'s have been employed to play at what will surely be a club filled to capacity.
So, with the weather here in London looking pretty lousy in the next few days, a D.J. pal having suitably reminded us that a month's load of rain is due to fall in the next five days, it certainly makes us feel like heading for the sun, that along with a grumbling gastro complaint that is making us wonder whether it is our new carb free diet that is the cause & we should rather return to all those so called naughty fast foods that we used to consume. But what is the point to all this we hear you ask, is it just another rambling from Disco Matt?, well maybe, but there is method in our madness, as when you put that "fast food" analogy together with an escape to the sun, you get WE Party Madrid, well that's the theory of course, although we suspect that Zeus may have something to say about the latter. But come Monday (30th April), whether the sun is shining outside or not, we can bet your bottom dollar that there will be plenty of sunshine & spotlight rays honing down on La Riviera in the Spanish capital, as WE "Fast Food" serves up its dancing dinner delight, this intro video giving you a clue as to the fun & frivolity that will surely be rampant at la Riviera on Monday.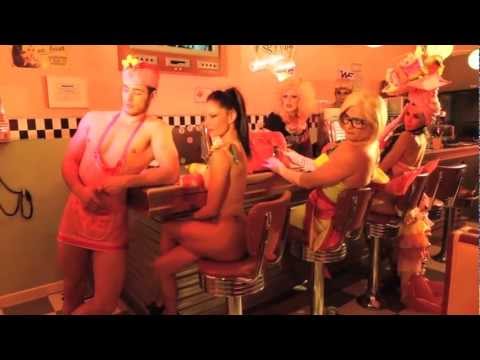 Now, taking a quick look at the three stars, no WE Party in our books is quite the same with Carlos Gallardo being present, this tremendous talent having featured large in the majority of the WE Party tours to London, indeed our experience with him on the stage at "Safari" will go down as one of our most magical memories of this magnificent meet, that on top of his stellar set at Delice Dream last April. And in terms of his music, Carlos manages to blend those characteristic euro style beats with plenty of euphoria & vocal drenched house that, for us, shouts WE from the rooftops, as good an example as any being his mini podcast he produced for WE "Candy" which you can still stream/download via http://wepartylondon.podomatic.com/entry/2011-05-16T06_26_59-07_00. Then, the second entrant in this WE "Fast Food" frolic is co-resident star, Manuel de Diego, who has featured in the small handful of parties here in London that Carlos did not, although has represented the brand right across Europe & elsewhere, his sound very much more main stream euro, tech, tribal & progressive, so setting him aside from Carlos in the vocal stakes, so giving the WE brand of sound an added dimension if but leaning it towards the SMX style, his mini podcast for the "Paparazzi" at http://wepartylondon.podomatic.com/entry/2011-02-23T02_37_53-08_00, giving more than a hint of what to expect come Monday in Madrid. And the final piece in the jigsaw is new(ish) WE resident star Raul Ortiz, a pretty much unknown quantity in DM circles, well apart from having been responsible for sidelining our exceptional experience at WE "Fluro", as we hurriedly ran around The Coronet looking for an adaptor for his D.J.'ing equipment. But with no such UK/European plug problems this time round, his accomplishes in the studio sure to transform onto the dancefloor, a quick visit to his official website at http://djraulortiz.com/ giving you a flavour of the man & his music.
So what of the detail?, well this latest WE wonder, "Fast Food" takes place this coming Monday (30th April) at La Riviera In Madrid, doors opening at 11 p.m. & the vent running through to a planned 6 a.m. finish, the expectation of the biggest & best LED displays & stage settings pitched very high, Victor & his team sure to deliver in each & every department, while the addition of a further D.J. to the line up, in the form of Aldana, details of which you can track via http://dj.beatport.com/aldana, should make this one of the best WE parties in Madrid yet, more info up at http://wepartyontour.com/2012/02/11/we-party-madrid-presenta-we-fast-food-april-30-2012/, while to get hold of a ticket in advance, simply visit http://weparty.clubtickets.com/ & follow the usual steps, which will then se you heading for the sunshine, the heat & the action of this "Fast Food" foray & avoiding the damp squid that is the forecast back here in London. (DISCO MATT)

While the curtains on another year in clubland capital may be drawing to a close, as the final month that is December begins to fizzle out, one thing is for sure, the magical memories from WE's anniversary earlier this month have certainly not fizzled out in any way at all, as Disco Matt recalls on the delight that was "Disco", a dynamic draw that definitely delivered, but to what exceptional extent?
Over the scores of years that we have been treading the capitals clubbing circuit boards, we have seen many brands come & go, so leaving an indelible impression on our minds, others fading into the background of our thoughts. We can recall plenty that opened with huge fanfare, like the first rocket in a firework display, then continuing to wow & wonder with every event explosion, while a host of others in our time stepped into to scene spotlight, shining as bright as a button, but soon fading like a bicycle light running out of its Duracell bunny juice. We have seen home grown clubs & events rise to the top of the tree, some stay right up there like a star atop a fir, while plenty of international protagonists have stormed the scene with big & bold intentions only to be cast aside like a toy that has outlived the play life of its demanding owner. But we can say, quite unequivocally, that the brand that did that scene storming just twelve months ago, finding itself wading through a freezing cold & snow capped capital, could never be compared to the toy cast off analogy, or the battery juice starved bunny, rather we can definitely relate to that huge fanfare reference,  we can certainly see event explosions as part of this brands prolific package and we could even be as bold to suggest that it has won over the hearts of even its staunchest critics, making it one of the biggest & best on the capitals clubbing calendar.
There is no doubt that Spanish superclub brand WE captured the imagination of clubbers from the minute it was launched from its home in Madrid, London part of the success story pretty much from the start too, last year's launch very much impressing on all levels, the huge LED (and we are talking gigantic here) superbly stunning, the production as prolific as we have seen at any time in our considerable clubbing career and the music matching these other elements with every brilliant beat. Yet while London was immediately rated by WE's top cheese, Victor Pallas, as second only to Madrid in terms of all these qualities, as 2011 kicked off in "Attack" mode, expectations were high, although P.A. Peyton delivered like a dream, while mainstay resident D.J. Carlos Gallardo has been a constant that has seen successive parties continue were to first left off, incarnations "Heroes", "Prison Of Love" but particularly "Candy" breaking the brilliance bank and in doing so, assuring WE's future for at least the time being in the minds of the fickle clubbing crowd that is so much a part of the capitals scene. And while we doubted the intentions of the last "I Love" party, others did not, as the place (like virtually every other event before it) was simply packed, very much paving the way for WE to celebrate its 1st Anniversary in London in the knowledge that it would command a captive audience both amply & admirably. 
So it was to The Coronet in Elephant & Castle that we headed, saying to ourselves that what a difference a year makes, those freezing cold conditions we endured back then a stark contrast to the more mild weather we were warming to as we arrived at the venues doors, the considerable queue stretching much further than the eye could see, although with the crowd management maestro in charge, who else but Tom Fuller, it was already apparent that non-one was going to wait that long to get in. Mind you with the scrum that was amazing around the brilliant Ben Kaye, we could hardly grab his attention, Tom peeling off from his duties for a minute to say hi & catch up, Aaron Elder also arriving and stepping in for Ben by getting us fast tracked through the entrance formalities, the standard security search the only element he couldn't help us avoid, close pal Steve Pitron already inside & awaiting our arrival with his usual expectant intent. But before we could make contact with him, with his beau Celso & the beautiful Brazilian babe Bel, we had to dispose of our coat, a formality that took mere moments which was immediately followed by us falling directly into the path of our party people pals, Steve greeting us with the usual "MAAATTTT" call, Bel following suit, while the hugging embrace from Celso was as warm a welcome as we could ever imagine. With the mood already magnificent, an arriving Andrea was only going to elevate it further, her trademark hilarious greeting "…you can f** right off yaaaah…" sending us into fits of laughter, the fun erupting even further when the close quarter quintet we found ourselves within, made it down to the front of The Coronet's massive main room dancefloor, both Steve & Bel chasing us up & down like school kids in a playground, our shrills & screams attracting amassing attention, incumbent D.J. Jamie Head then grabbing ours as we got a grip of our already excitable emotions.
With this "Disco" delight of an anniversary now well under way and the dancefloor filling out with fervent WE followers before our eyes, we assumed our spot, well a position here at the Coronet better known as "The Brazilian bunch & Andrea corner", although not before a plethora of party animals passed us by, including the amazing Altina Ha, dressed provocatively for the occasion, although it was the priceless look on Bel's face that stole this (one of many) magical moment. But while the continual cheeky surprises by the dastardly duo of Mr Steve & Miss Sbardelotto saw us scurrying screaming & embarrassed as we bumped into more surprised familiar faces, we also were determined to delve into dives of "Doing The Disco Matt" moves, Jamie making the task all the more easier with his colossal choices, not least the brilliant "You Better", which definitely hit the mark. Mind you, the Brazilian bunch were helping us along too, the endearing Eduardo particularly so, the stage showing still yet to ignite into LED & delectable dancer action, although it was already displaying plenty "Disco" delights leaving us in the expectation that we would be suitably stunned, while  our excitable bubbles were bursting boisterously & bountifully, D'Johnny adding to the amazing action as he assumed control of the WE Anniversary D.J. decks, delivering as dynamically as he had done of so many Coronet occasions in the past.  
Now a brief respite for all this audacious action was required, not least to keep our iron lung from imploding, so we took our temporary leave of the WE main auditorium to ascend up into the Room Service space, soon succumbing to the rapturous reception of Jodie Harsh & Kris Di Angelis, our pal of many years playing a storming electro twisted set that had us spinning in an instant, reports coming in that Fat Tony followed in his footsteps flaunting a fantastic set that kept this select space swinging. But, the WE wonderment downstairs was drawing us back, although not before stairwell encounters with foxy female Emma "Miswhite" White who was to later impart on us her pretty vocal views on the quality of the main room music, with the handsome & hunky Nick Ripley, as well as super Spaniard Louis and a dashing but soon departing Mr Pitron who was retiring home to prepare for another brilliant Beyond pitch perfect performance (but that's for another review!). However, with that expectant stage reveal already complete, we quickly found ourselves in our VIP vantage point, taking in the towering tech triumph that were those WE trademark LED displays, discoball effects, WE sliding signage & plenty more besides captivating us with their colourful castings, the dancers doing their bit to make this stage showing quite stunning, D'Johnny in the zone with a scintillating set that included his own re-work of one of our tunes of 2011, "You Will Remember", while when he bowed out to WE Spain resident Manuel De Diego, our usual disappointment with his delectations was replaced with applause as he picked on Avicii's "Levels" to start his stint, before dipping into deeper more euro-beat music melodies that, unlike his previous performance, was very much hitting the mark.
But besides all this, we were wondering what birthday surprises this anniversary event would have in store, although this was soon answered with the surprise arrival of prolific P.A. Peyton, whose appearance caught us a little off guard, the usual electricity of his presence a little lacking compared to that awesome "Attacks" amazement that had left us well & truly breathless in admiration, perhaps the absence of Carlos Gallardo accounting for Mr Christopher's out of character orations. And from there onwards we found ourselves simply attempting to stay the pace of this "Disco" devoted party, encounters with Room Service's JJ, doing a sterling job hosting both spaces, while Tom Fuller & Aaron kept us equally occupied & engrossed in what was, in fairness, another fabulous WE foray fantastique, the host of familiar faces making the magical memories on this occasion, a final fling on the dancefloor encouraged by the enigmatic Eduardo, whose invite to join him was a temptation no one could resist. However, we an eye towards the official WE anniversary afterparty and being under strict Steve starting orders, we graced our exit of this exceptional event, waving our goodbye's to the Brazilian bunch, to Bel & Tom, heading home for a brief respite before succumbing to that pulsating Pitron performance.
So what was our verdict on this WE 1st anniversary event? Did it meet expectations? or were we expecting too much?, Well, we cannot deny that it has firmly established itself as the premier international clubbing brand in the capital, totally outstripping both SuperMartXe & Matinee which have floundered in the WE wake, yet we cannot escape the fact that, having established this primary position, there is a nagging concern of a touch of complacency creeping in. Yes the LED displays were simply stunning, yes the music was up there with the best we have seen in any WE party, yes The Coronet as a host venue continues to deliver in many respects and yes, you cannot argue with the numbers & footfall that festooned what we have already described as a fabulous foray, so all things considered perhaps we were expecting a bit too much, after all, the host of people we spoke to following the event remarked just how good it was. Plus, we certainly has our fair share of fun, our close companions Steve, Celso, Bel & Eduardo making for magical memories that certainly made this showing stand-out, but we still have a question in our mind that "Disco" fell slightly short of the anniversary accolade audacity we were looking for, perhaps we taking WE's greatness a little too much for granted or that the "Candy" event earlier in the year was so spectacular that we are being hyper critical as a result. That said, we are sure that WE will be drawing us back very soon and once again showing the capitals clubbing crowd that is can throw one of the most prolific parties in town. (DISCO MATT)
From time infinitum we have always loved a bit of disco, whether it be as far back as our childhood when we were addicted to ABBA, then onwards when we made our first intrepid steps onto the dancefloors of Johannesburg in our late teens, this time in our lives seeing disco combine creatively with electronic with exceptional effect, the more commonly termed genre of house music then pretty much taking over from pure & unadulterated disco. However, that delightful word beginning with D, extends beyond just the music, Disco encapsulating the dancefloor and, for us, the whole clubbing movement that we have found ourselves within, whether back home in South Africa or over here in London, this wonderful word even extending to our actual existence, adding the Disco to Matt making us who we are today in the eyes of many people we know & come across the capitals clubbing circuit. So, when an event turns up that has Disco in its name, our ears & eyes very much prick & light up, the excitement & anticipation even larger when it involves one of the biggest brands on the world stage that has made a huge impression in the last twelve months or so.
WE Party has certainly made significant strides from its relatively humble beginnings in its home city of Madrid, this brilliant brand spreading its wonderful word across all corners on the globe, New York, Sao Paulo, Sydney, Paris, Rome and, naturally London, being just a handful of dance destinations promoter Victor Pallas & his terrific team have touched. But more than just the vent exposure, the whole style of WE as a brand has very much captured the imagination, the element of fun intrinsic to the success story, while the huge LED installations, incomparable with any other brand we know, stand WE out from the competition. And that competition, namely SuperMartXe, has very much seen its share of the market dwindle, in some ways sinking itself back in Spain, while WE continues to hit the high notes around the world, although in its roots firmly formed in Madrid, WE has launched a succession of thrilling themes, "Candy", "Prison of Love" & "Broadway" all making their magnificent mark, the latest instalment sure to do the same if not tip the scales on these previous prolific parties.
However, this superb success story in London, a destination for WE that Mr Pallas rates as second only to Madrid, started exactly twelve months ago with the launch party theme "Wash – A New Formula", which definitely got tongues wagging & clubland rocking with a truly sensational showing, the famed LED displays literally dazzling us, while the magnificent music, masterminded by superstar Steve Pitron along with WE residents, the incredible Carlos Gallardo & fellow Spaniard Manuel De Diego, well & truly heated up a well & truly chilly Coronet, as London had been gripped by heavy snow & freezing temperatures that week. But the weather wasn't going to dampen WE's launch and ticker tape explosions, superb stage shows & exceptional effects immediately stamped WE's authority in what had previously been SuperMartXe London's playground, the collaboration between WE Madrid & The Orange Group developing as the year went on, the linking inspiration born by Lovechild's Alex Erfan giving way to a WE party London team that have taken the capital's clubbing scene on a dynamic direction, very much cementing WE as a firm favourite among a flock of followers that have made each & every event virtual roadblock jams, yet by their very nature, engendering a relaxed party atmosphere that had sometimes been missing from SuperMartXe.
So, a year on and we have a 1st Anniversary for WE in London, "Disco" the event and partying the game, The Coronet once again preparing itself to be packed to the rafters with revellers intent on soaking up the who spectacular showing. And it seems that the team will not be holding back on the production, the stage shows & those LED displays, the theme sure to play out to exceptional effect, Victor, his Spanish set & the London lot (as usual) keeping much of the detail under wraps, although have simply said "…expect incredible stage production – unrivalled on the London scene – retro disco décor, super-hot gogo shows, and loads more spectacular birthday surprises…" adding that "…this will be one birthday event you don't want to miss…". However, they have released a tantalising video, giving you a clue as to what extravert disco dipped & tipped antics to expect, this two minute teaser at http://youtube.com/watch?v=IALMILcpLCs&list=PL004FA1246F6785A9&index=9&feature=plpp_video, well worth checking out, that on top of the fact that we do know is that the team are extending the usual offer to two rooms of fun, Jodie Harsh's Room Service teaming up with WE again and hosting the hideaway second space upstairs, while downstairs in the massive Coronet auditorium, it will be WE and disco all the way.
That said, the music will be playing a prolific part in making this a 1st Anniversary party to remember, Spanish resident Manuel De Diego marks his return, joining WE London resident D'Johnny, as well as special guest & international playboy D.J. Paul Heron, while Room Service residents Kris Di Angelis & Fat Tony complete the D.J.'ing picture. So what can you expect from the music?, Well looking at the three main room players, Manuel De Diego's style is firmly planted in Eurobeats & bangs with heaps of heavenly house too, he having certainly set his stool at the launch last year, following it up with a pulsating performance at "Paparazzi" in February, at the time pressing a podcast to mark the occasion, so one worth taking a listen at http://wepartylondon.podomatic.com/entry/2011-02-23T02_37_53-08_00, so as to suitably arm yourselves for his set this Saturday. Then there is D'Johnny, a terrific talent that has been rocking WE in London virtually since the start, although is no stranger to WE on the continent either, playing out at Madrid a huge highlight for him. Yet for us, Johnny's spectacular set at "Prison of Love" here in the capital remains standout among his appearances for the brand, although it is the trio of "Wash", "Heroes" & "I Love" compilations which we need to look to in giving you an idea of what to expect from this Berlin based brilliance, all three worth searching out at http://djohnny.podomatic.com/. Then we turn to Paul Heron, for whom hardly a weekend passes by where he isn't playing in a different part of the world, the affectionate label we give him as an "International Playboy D.J." simply reflective of the huge demand there is for his services across the globe. However, he fits in plenty of gigs here in London & has appeared for WE before, at "Candy in fact, Paul having pressed a mini-podcast at the time (a rare one at that!), so one well worth grabbling at http://theorangegroup.podomatic.com/entry/index/2011-05-27T12_07_47-07_00, as will be his performance tonight, an exclusive set packed with disco classics brought right up to date, so one for Heron hedonists (like us) for sure.
So with "Disco" on our doorstep, we hardly really need to bring you any detail, firstly because it looked weeks ago that this would be a sell-out & having sought out our sources, it seems that sales have gone so well that Prowler are clammering for release of more, WE Party's ticket top cheese having literally put the phone down to us in order to head into town to manage the final few available for sale across Soho. So, the best you can probably do, if you haven't already got your "Disco" pass, it to get online now where tickets priced at £18 are still available, a mere click away at http://wepartylondon.com/tickets, while you could risk leaving it to pay on the door, but if so, expect to pay more. And as for those doors?, well The Coronet swings into WE business tonight (Sat 3rd Dec) from 11 p.m., with the event running through to a planned 6 a.,. finish, door host Ben Kaye making the trip across from his base in Madrid to manage your smooth entrance along with Tom Fuller, while the WE top brass will be inside making sure that this will be an amazing anniversary to savour, Room Service also playing their part in proceedings with Jodie Harsh holding court, J.J. & Johanna hosting like only they know how best. Now, no party is a party without a pre-party and Rupert St in Soho are hosts tonight from 9 p.m., Marco Gee spinning the sounds, while for those wanting to grab a last minute advance ticket, this is the place to do it & to be. Plus, don't forget beyond which is WE "Disco's" official afterparty at Area in Vauxhall from 6 a.m. details on tickets for this available by going to http://orangenation.clubtickets.com/gb/2011-12/04/beyond-afterhours, while as we will be hopefully "doing the Disco Matt" at "Disco", as well as party afterwards at Beyond, nibble size review tweeting our way through both, which you can follow at http://twitter.com/discomatt, although we reckon you should be there in person, meaning that you will definitely "Go There! Be There! (DISCO MATT)

If we had a pound for every club launch we have seen come & go over the years we have been circulating the scene, we would be pretty rich by now, while the same could be said for the plethora of promoters that have tried & failed to make the mark. So much so, when news first hit our desks of yet another new brand concept braving the tough cookie that is the capitals clubbing circuit, we were somewhat sceptical not just of its credentials but of its chance to cut a sufficiently significant & successful stride. That said, when the Fire fanfares shouted statements that included phrases "…the club launch of 2011…", along with "…a new era of London clubbing…" as well as "…it will need to be seen to be believed…", there was no wonder that our ears pricked up and our expectations grew, Brava the new brand, an international clubbing collaboration the concept and the word revolution the strap line running through the veins & arteries of this latest byword for clubbing.
However, the mightiest statement of intent among a field of others was still to come, the team behind Brava staking the claim that it would"… push the boundaries of technology and club culture further than ever seen before to create something truly spectacular, bringing together incredible new technology with an iconic image and cutting edge dance music…" a brave & bold statement indeed and when combined with the others, immediately placed Brava on the highest of pedestals in peoples estimations. But more than that, shouting from the rooftops that this was a "…spectacular international clubbing collaboration…", when you consider that the two club brand names behind this new concept were (are) the Spanish superclub & global success story that is WE Party, along with the most awesome afterhours & brilliant brand Beyond, in this marriage of minds aimed at creating a combination of the two, it certainly seemed that in Brava had all the correct credentials to back up their colossal claims. So why the full-on fanfares?, and did Brava live up to these elevated expectations?
With this prolific picture painted, it came as no surprise that Brava, right from the outset of its announcement, was creating quite a stir within the clubbing scene, not just here in London, but across Europe, a whole host of D.J.'s & scene faces getting in touch with us to find out just what this revolution in clubbing was all about. And quite rightly so, as a glance at the new brands video viral at http://youtube.com/watch?v=dKpzWpzfkgM, along with the clubs bespoke website at http://bravalondon.com were enough to get those tongues wagging and the inquisitive minds ticking, yet whilst we were by now very much sold into the idea that Brava was expected to be quite spectacular, we were struggling to pinpoint exactly what was going to be so revolutionary about this club launch of 2011. That said, in host venue The Electric (formerly The Fridge) expectations were also very high, a comprehensive refurbishment planned & expected, encapsulating the best in technology with stylish & sumptuous surroundings, leaving us with two further simple questions, would the brand & the venue deliver to expectations?, and would we walk away from the launch delighted or disappointed?
Well, with the scene set and the day arrived, it was time to find out, our planned early arrival for the VIP reception shelved due in part to an over extended disco nap, but with our technology charged, our revolutionary style t-shirt pressed & our review hat ready, we were set for the hop skip & jump down to Brixton and to nibble size tweet our way through this expected club launch of the year. And, arriving at our destination it was looking promising, well from the very healthy queue at least, which was stretching away from the venues entrance down Brixton towards the town hall, it obvious that many had chosen Brava as the place to be & be seen on the scene this bank holiday Sunday night, our expectations of a prolific party ahead improved further by the warming welcome from door hosts Minty & Naomi Ruiz, the familiar face of Tom Fuller orchestrating the lengthy queue as only he knows best. But as Naomi guided us into the entrance, we couldn't help noticing all the chipboard covering the doorway & framing the box office, Electric seemingly having been ravaged by the recent rioting and covered up to conceal the damage. But while the entrance formalities were smooth as silk, as we ascended the stairs to the coatcheck, it was clear this part of our experience would be anything but, a queue as colossal as this Brava creation extending right along the upper tier balcony of the venue as well as right down the stairwell.
After a slightly shorter than expected wait, 20 or so minutes later we found ourselves released to go investigate the club, but having already had a bird's eye view of the main auditorium below, dominated by a plain white scaffolding monolith engulfing the stage, we were already asking ourselves questions about what exactly was shouting clubbing revolution here. Plus, with a slice cut in the corner of this uninspiring monstrosity revealing the D.J. booth, opening disc spinner Luiggi & his equipment the barefaced focal point for everyone's attention, you would have thought he would have put on some sort of show, yet the man showed no signs of response to the developing crowd below, rather looking quite miserable with his lot. But that was the least of our woes, as we were struggling to find an alternative exit from the upper tier of the venue, the usual second staircase blocked off as part of the continuing refurbishment of Brixton Electric. So, we descended the only way down, a sign on the wall asking us to "…please bear with us while we continue our upgrade…", the smell of paint and the collection of cement dust, two obvious giveaways, as was the exposed ceiling which was far from finished, rather paint peeling & plasterwork exposed.
So, with our heads scratching as to exactly what this so called revolution in clubbing was going to further throw at us, we went in search of the dancefloor, the place packing out with party people before our very eyes, clearly everyone expecting great things from this Brava brilliance. Yet as we bumped into familiar faces, one after the next, the constant calls that said "…Disco Matt what do you think of this?…" were met with consternation, as the more we saw, the more we were in shock that, in effect, we were standing within a construction site of a venue, we quite literally stumbling on more & more evidence of unfinished works, exposed steel beams and near dangerous brick/cement work. And amongst all this, the white monstrosity on the stage was showing little or no life, apart from Luiggi, who had seemingly awoken from his reactionary slumber and was now waving his arms in response to the rousing rhythms that made up his very competent yet far from futuristic sound, who did they word it, oh yes, cutting edge music, we don't think so.
With the auditorium packing out even further, liaisons with Andrea, Rob, Sophie and a score of scene faces already under our belt, the urge to first relieve ourselves and then seek refreshments was our next task, but what a task it turned out to be, as the queues for the only two available toilets were already extensive, the main bar also well over five deep, leaving us with the only option to tie a knot in our privates & seek refreshments from the first floor. But this proved fruitless, the venue clearly not prepared to for volumes of people braving Brava, no soft drinks, not even bottled water available and so, when we were resigned to joining in the main bar mania, we had the choice (or not) of just blackcurrant lucozade to quench our thirst, the fridges behind completely empty and even gaps where equipment should have been evident for all to see.
However, like so many people that we continued to meet, we made the most of what Brava had to offer, although it has to be said, for the first four hours, it wasn't much, save for the captivating company we were holding, the likes of Clington Forbes, Fabio Tavares & our very own foxy lady MisWhite keeping us from taking an early Brava bath. But, while further glances towards the stage & the white cube showed no sign of life, we did dive back onto our spot on the dancefloor, although being close to the stage, we were wondering just where the dancers or any sort of showings would fit, cement dust caking the performing area, while pyrotechnic & other equipment was exposed given rise to , in our humble opinion, serious health & safety issues. That said, the dancefloor was now rammed with revellers, many lapping up Luiggi's music, his set even impressing friend Ariel Mayer along with hoards of others showing their hands in the air appreciation, although amongst all this enjoyment, we were continuing to question just what was so revolutionary about Brava.
Still posting our controversial nibble size review tweets with breakneck speed and with no sign of the headlining D.J. act Peter Rauhofer, who by our clock was now well over ¾ of an hour late, this was close to being the final straw. But just as we were about to call it a day, the whole stage came alight with action, the white monolith that had looked pretty unimaginative, suddenly springing into action, the visual imagery actually superbly stunning when viewed from a distance, while the lighting, which had been conspicuous by its absence, fired up fervently, spots & lasers swinging and the cube as bright now as it had been dull before. With a rolling repetition of impressive images & a sea of lasers attempting to ramp up this revolution in clubbing, along with a message coming our way that our cougar loving clubbing pal had arrived, made us stall plans to exit the event, rather sinking back down onto the dancefloor to view the imagery close up, as well as from a standpoint at the bar, liaisons with Paul Heron & Minty perking us up further.
With its star turn on show and the stage alight with action, it now seemed that there were lengthy legs to Brava, although, visual imagery apart, we certainly weren't witnessing anything we hadn't seen anywhere else, not least as the dancers were a carbon copy of those we had spotted at WE just twenty four hours before, while Peter Rauhofer's performance, for us, wasn't that much to write home about. However,  with the captivating company we were holding, pal Stephen in his Fidel Castro outfit and much hilarity on an Ibiza incident dominating the remainder of our stay, we actually ended up having quite a good time, the company rather than the club more likely responsible for our rapture. But our night wasn't quite complete, as we managed to grab an audience with the venue's owner before our leave, he going into great detail about the unearthing of issues with the building's roof structure, wiring & the like, all that had protracted the renovation. However, even his reassuring words were not enough to keep us from our homeward retreat, leaving this clubbing revolution behind us and what seemed the one highlight of the night, a brilliant set from Paul Heron, eclipsing his two predecessors by a long shot.
So, where do we start in concluding on what was billed as "…the clubbing launch of 2011…" yet for us an many around proved anything but, the overriding reaction being that the venue simply wasn't in any sort of fit state to accommodate such a claim, let alone provide a decent platform for the Brava brand to perform effectively enough. From the minute we arrived, the evidence of Electric's unfinished state was plain so see and this was not helped by the white elephant of an eyeful that was the stage, like the D.J. sporting it, left pretty much lifeless for the first few hours. And with coatcheck issues, ill equipped toilet facilities & ill prepared bar staff & stock, queuing was the name of the game, these shortcomings being fuelled by the hoards of bank holiday clubbers that braved what was the only major event on the Sunday night clubbing circuit. Then we turn to the claims that Brava would be a clubbing revolution, the only revolutionary part of the concept as far as we could see, being the visual projections which, when viewed from a distance were quite spectacular, but from the dancefloor had little or no impact, coupled with the fact that by the time they actually swung into action, it was too little too late.
Performance wise, it was clear from the white monolith that the D.J.'s were the main focus, yet both Luiggi & Peter Rauhofer showed little signs of performing to the crowd, rather burying their heads into the decks. And as for the dancers, well given the shortage of space to perform, they failed to make an impressive enough impact, while using the same set to those at WE just a day before was just a little bit too predictable, especially given this was one half of the brand collaboration that made up Brava.  Mind you if scene weekly rag Boyz magazine were to be believed, the party "…blew the crowd away…", they going further by adding that "…following the promise of an uber cool dance show, Brava did not disappoint…" the magazine's review crowning glory being that "…international superstar Pagano hit the decks…". But with no sign of Pagano & no sign of an uber cool dance show, it begs the question, did Boyz have a review representative there at all?, as if they did & given what they have said,  he/she was most definitely at a different party to us. But we suspect the magazine is simply pandering to their advertising commitments & regurgitating the press release rather than reporting the truth, something which we feel you deserve.
Therefore, given all of this, many questions about Brava remain unanswered, namely, what was so revolutionary about the party?, what made it the club launch of 2011?, and did they really reflect the future of clubbing as all the pre-party hype made it out to be? Plus, what did brands Beyond & WE think about the result?, we having spotted the latter's promoter Victor Pallas present, although failed to find any of the Orange Group top brass there, the director & assistant director of events away in Manchester and the groups owner, having invested a huge amount of time & money into the project, also missing. Their absence begs yet another question, if this was the club launch of the year, why were they not present? as surely if Brava was such a momentous occasion in clubbing, you would think they would want to show a united front rather than leaving it to the likes of Aaron Elder, Victor Pallas, Mauricio Ortiz & other Brava team members to pick up the pieces, thoughts of infallible to failure, overinflated ego's & too cock sure to commit, springing to mind. Now we know that our findings are controversial & our choice of words will court contention, but if we are honest, we felt extremely let down by the whole Brava experience and are sure that others feel the same, many surely justified in demanding a refund, leaving us to believe the promoters & the venue have a case to answer on all the claims they made about this so called clubbing revolution turned renegade. (DISCO MATT)