We have flaunted with fluorescence, gyrated with giraffe's, played with the pharaoh's & filled our faces with fast food, but come Sunday it will all be about samurai's &sushi at sunset as WE London turns Japanese on us with a bank holiday tea dance, the dinky detail an image click below, while DM propels the PR as well as a specially prepared podcast by one of its more prolific players, along with all the detailed in unrivalled concentration & coverage beneath.
 
Of all the countries that have touched & influenced the capitals clubbing circuit over recent years, Spain has to rank pretty highly, a whole wave of brilliant brands having made an impact here, Cafe Ole, La Troya & Space among them, while the two biggie's, Matinee & SuperMartXe have certainly been significantly responsible for transforming both the style & substance of club events in London. But while these two global giants can take plenty of plaudits for making home grown brands think a little more out of their four walled boxes, as well as having captured the imagination of clubbers, the slightly newer kid on the branding block has at least matched, and some would say, exceeded its nemesis neighbours in virtually every department. With its significant statement being the huge LED style stage settings in its shows, but with an equally resounding reputation for delighting its discerners a real sense of fun & frivolity in its successive sequence of events and it is no wonder that WE has pretty much left both Matinee & SuperMartXe behind in its quest to become the biggest international brand to walk the walk & talk the talk in London town.
Indeed with record numbers of attendee's to parties this year alone, WE has certainly scored highly on the popularity stakes, claiming The Coronet in Elephant & Castle as its own, 2012 having already seen Spanish based promoter Victor Pallas & his team stage five events, the dizzy heights of "Safari" on 1st Jan matched in their individual ways by "Fluro", Pharaoh", "Fast Food" & "Players", WE having proven to be the place to be & be seen on the scene, whether in tea-dance or regular format. Furthermore, what London has achieved with its staging of WE is nothing short of miraculous, as Victor has been quoted as saying on a number of occasions that the capital is second only to the brands home of Madrid in terms of both content & charisma, the UK promotions team, Orange Nation, having led the way on many occasions with premiering the latest & newest concepts for the club ahead of its Spanish backyard base. In fact, London was the first to show us "Safari", flaunt "Fluro" & propel "Pharaoh", while it toed the Madrid line with the following two, but is set to score another first this Sunday, when it entertains the latest WE wonder, "Hi Japan", another seemingly off the wall idea but one that will surely shout the statement of fabulous fun of all the former forays.
So what's this latest theme all about? And what can you expect on the stage show & music front from "Hi Japan"? Well, if we are to be honest, the theme is a little lost on us, the feeling we get being that the team here in London aren't particularly in on the act themselves either, the event PR patchy to say the least, this the only inkling they giving us when they say "…the stage will be as spectacular as ever – offering custom visuals and incredible special FX via multi LED screen installations and incredible staging and production…" while the billing for this latest WE event is bold, they stating that "…with the last Monday off work for 2012 expect a massive turnout with London's hottest boys out in force, transforming the Coronet into a hot and steamy mass of muscle, getting down to the beats of London's hottest D.J.'s…", no mention of Japan anywhere, although we highly suspect that, as our title suggests, emblematic elements from things we immediately identify as hailing from "The House Of The Rising Sun" will be used to exciting effect in both the LED displays & the dancers costumes, something we have come to expect from the wonder that is WE, Yet, in fairness to the London team, we know from both experience with the brand & the way Victor & his Spanish set operate, that they tend to keep much of the staging & costuming detail close to their chests, so as to create the maximum anticipation & subsequent impact as is possible, but are equally sure London is, nevertheless, very much in the loop. All that said, one thing we can confirm is that the dancers will be every bit as dream worthy as previous outings, so spots close to the stage would be an advantage, while stepping back to take in those massive LED displays is also advisable.
However, one department of the WE dancing delectation we can be certain sure about is the music, the line up of D.J.'s looking particularly good, not least that resident Spanish superstar Carlos Gallardo will be making another welcome return to the capital, he having featured in nearly all the parties here since WE started 18 months ago, his heady mix of euphoric euro-beats, blended with more progressive pulses & tech come tribal tones, ranking him very highly in our espaniol estimations. Indeed, we are not the only ones to think this way, as Mr Gallardo has been voted as one of the top D.J.'s in his country on a number of occasions, while the demand for his services across Spain & Ibiza speak for themselves. Furthermore, Carlos is pretty active in the recording studio, his latest track project "After The Summer" seeing him team up with vocalist & top draw PA Peyton, we loving the video trailer for the track below and will hopefully be an inclusion in his headlining set at the Coronet on Sunday, Carlos even having remarked of the WE "Hi Japan" event as nothing short of a homecoming, London undeniably one of his favourite international destinations to play, among the countless others he travels to in representing the brand.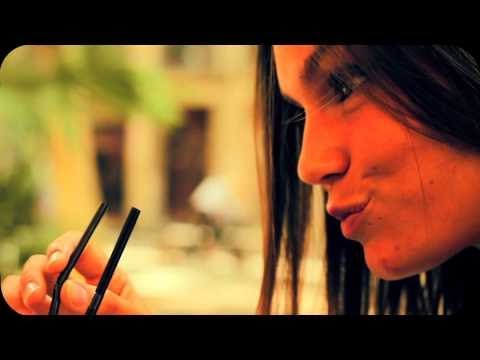 However, London packs a representative punch at this WE, as our own all-star makes a welcome return to the line up, Steve Pitron having been at the inaugural event in December 2011 and gave us the biggest & best start to any clubbing year in our history at "Safari" in January. But having shown his spectacular hand at "Fluro" & "Fast Food", we cannot wait to be back on stage with him on Sundasy, not least that we reckon he has a pretty special set in store for the packed out place that will be The Coronet in his hands, Steve continuing to delight us a generous sprinkling of new sounds each & every time we hear him play. Plus, we have it on extremely good authority that he has produced a specially devoted podcast to this event, one which we are told is "…a one hour blast of peak time Pitron…" and contains some of his favourite tracks from his recent smash "Summer 2012" series along with some brand spanking new sounds that we are hoping will feature in his live set. Indeed, literally as we were going to press with this post, news came through that the podcast was being released & loaded up to at http://stevepitronsessions.podomatic.com, Steve concurring with our commentary when he say's "…this 1hr mix includes some tasty new tracks from my current afterhours sets as well as a handful of tracks you will recognise from my recent Summer 2012 sessions that will form part of my set…", this latest Pitron pressing sure to attract the usual frenzied attention that all his previous releases have, daily downloads regularly exceeding the four figure mark, the direct download link being http://stevepitronsessions.podomatic.com/entry/2012-08-23T03_59_43-07_00. 
But the D.J. line up story doesn't stop at these two, although to be fair (especially in our estimation), they will be stealing much of the "Hi Japan" limelight, the Spanish flag will be flying high & proud as Gonzalo Rivas is another that makes a welcome return to WE, this incredibly experienced individual much missed on the capitals clubbing circuit since moving back home to Valencia where he is now permanently based. But making trips across for the big weekends on the scene, Gonzalo is back & sure to steal a sizable chunk of that spotlight for himself with a set to savour, while the D.J. duo of Alan K & Paulo Moreno will also want to have their WE say, a back-to-back set that completes the main room musical package, while the welcome retreat of the upstairs lounge will be masterminded by Fast Tony & guests, representing Jodie Harsh's boutique clubbing brand, the award winning Room Service. And on a hosting front, JJ Clark & Ben Kaye once again join forces both inside & out, while no WE party would ever be the same & the queues managed as efficiently without the services of Tom Fuller, this leaving us to fire off the ticket & event detail, WE "Hi Japan" taking place this Sunday (26th Aug), door opening at the "tea dance" time of 6 p.m. & the event running through to a planned 2 a.m. finish, advance £18 tickets the only options left, as all the early birds have sold out, these still reasonably priced passes on sale online at http://orangenation.clubtickets.com/gb/2012-08/26/we-party-london-hi-japa as well as at the usual Soho outlets, while entry will also be available on the door but expect to pay more, further info out, should you need it, at http://wepartylondon.com.
So, needless to say & following our return from our summer sabbatical, we will be in the thick of the "Hi Japan" action, probably stage bound with a certain D.J. (or even D.J.'s) for part of proceedings, we hope nibble size review tweeting our way through it all. So, if you see us, come say hi, failing which you can follow the action live at http://twitter.com/discomatt, this certainly looking like another wonderful WE event extraordinaire. (DISCO MATT)
Well what a year it has been, the highs the lows, the ups the downs, the rollercoaster rides & the emotional tears of joy, the two main protagonists being the awesome afterhours that is Beyond together with one of its most prolific players. So, it seemed wholly appropriate to deliver our final review rapture of 2011 looking at the last two events from earlier this month, wrapping them into one super size reflection and also capturing plenty of other people & players that made up this brilliant Beyond brace.
We have to be completely honest when we say that we are fast running out of superlatives to describe what has undoubtedly become our favourite clubbing brand of all time, one that this year celebrated its 10th year in operation, while it leaves behind a 2011 that has seen a score or more of majestic meets leave an indelible impression & mark in our minds, mounds of magical memories, a flock of fabulous folks and the most magnificent music making from a myriad of maestro's that have elevated this awesome afterhours from iconic to legendary status in our clubbing catalogue. And while 2011 has seen the creation of new chapters in the brilliant book, intrepid international expeditions to France, Belgium, Germany, Italy, Spain & South Africa casting our clubbing net much further than ever before, this including barnstorming brands in their own backyard's, Berghain, Red & Blue, Delice, La Demence, & Muccassassina, in admitting that all these proved dynamic draws, like the strap line that is & forever will be associated  the club in question & review here, all roads inevitably led back to just one place. But you could be forgiven that that place may have meant, Lovechild or SuperMartXe, Gigolo or Room Service, Hard On! or Meat, all which played out prolifically in our own backyard, the capital's clubbing circuit, it could only be that one place we have hinted to that you stand it out from this considerable crowd of clubs and by a country mile at that.
Beyond is, undoubtedly, a club & brand that has re-written our clubbing history books, having knocked the previous pretender to our top dog crown, Trade, right off its powerful pedestal, this so called mothership of clubbing having dominated our first few years circulating the capitals scene on arriving from our home, South Africa all too many years ago, although has pretty much paled in comparison to the contender that has not only wrestled our pinnacle place out of Trade's hands, but has gripped it tightly for virtually the whole of the ten years it has been wooing & wowing us. And we say with unashamed bravado that Beyond touches our minds & souls literally every day of our existence, we carry it in our pocket, we see it on our phone, we hear its music in our ears, but moreover than that, we look forward to Sunday mornings with both extreme excitement & those bubbling butterflies in our stomach that make the amazing afterhours our brilliant best. But, we are not alone in this accolade, as scene websites & publications have lauded loads of awards on this captivating club, while 2011 alone has seen the brand spread it wonderful word internationally too, tours of Paris, Brussels, Amsterdam & Ibiza among a host of others, that along with being beamed out to the wider world on the radio, touching all six continents of this gigantic globe.
So, without a doubt, it has been a yardstick year for Beyond, we can counting ourselves so lucky to have been a part of this prolific picture, we ourselves having showered the club with compliments, posts, reviews, reports & recommendations unparalleled with any other. And with all that in mind, couldn't think of a better brand or choice to devote our final resplendent clubbing reflection of 2011 to, two happenings earlier this month our focus, the first marking our return to the scene after a six week ill health absence, the club itself rolling out as the official afterparty for WE's "Disco" event, meaning that as we arrived at just turned 6.30 a.m., the queue was still substantial, although being superbly managed as usual by Tom Fuller, we pleased as punch to see him back at Beyond after, like us, as few weeks and doing what he does best. But it was the calls from Steve Pitron that were beckoning us in, the man eager to catch a few moments with us before his set start in the main room at 7 a.m. out arrival in the chapel space also greeted by the brilliant Bel & a handful of the Brazilian bunch with whom we have regularly rubbed shoulders with during the year.
With Steve off into the yet unopened main room to prepare for his performance, Bel in tow, we sought some pre-rollercoaster ride solace in the terrace room, finding Jamie Hammond spinning a characterful collection of upfront & euphoric house that was certainly hitting the mark, while from our spot we were in full view of the masses of ex WE party goers, many of whom had clearly, like us, made Beyond their post Coronet destination, not least Jamie Head, Fat Tony & Peyton, all of whom took a moment to say their hello's before disappearing into the considerable crowd that was anticipating the opening of the main arena at Area. But we didn't have to wait that long, the stampede for a special space akin to a buffalo migration across the African plains, we dashing to demarcate our spot right down to (yes you guessed it) the left of the D.J. booth, although we hardly needed to rush, as our approaching pal Sophie Pearson, had done the job just perfectly, marking out our space with red tape (naturally imaginary), just as we had planned from a few days earlier, a whole gathering of the remaining Brazilian bunch making us feel right at home once more, it feeling mere days rather than weeks we had been away from this heavenly & hallowed clubbing turf.
Now we were ready to jump onto the terrific train of tunes that would surely make up the impending rollercoaster ride of rapture, Steve starting as he meant to go on with the brilliant "You Better", the room packed to the rafters before the track had ended. And with Steve's Celso now captivating our company, the podiums already full with extrovert revellers, the lighting in the hands of the superb Smalls responding to Mr Pitron's playlist perfectly, his second selection was equally as good as the first, "Music In My Soul" sending us into a spectacular spin on our spot, Brazilian boy Luis joining us in our joviality. But even these two tremendous tracks were set to be eclipsed by the next which, to this day, is simply known as "Track 3", yet one which blew us away, we being left breathless by its brilliance, as like "Offshore" it was definitely joyful tear material, not to mention dripping with destroying qualities that have become nearly as much as an infamous as those rollercoaster rides we find ourselves on. With Steve now firmly in the zone, the new tracks kept coming, our iron lung hardly being able to cope, our excitement reaching such heights that we were close on wetting ourselves, not just due to the mesmeric music our maestro was masterminding, but because we daren't leave our spot for the much needed toilet break for fear of missing out on even a second of Steve's scintillating set.
With our much needed visit done, it was back into the groove in an instant, the tremendous tracks, one after the other sending us into a "Doing The Disco Matt" frenzy, Bel with her tweeting & Sophie with her whistling all adding to the awesome atmosphere, even the eye catching Eduardo from the Brazilian bunch wanting a piece of our dance delirium, dragging us off our spot and into his path, although we certainly weren't complaining. Mind you, it wasn't long before we had reassumed our usual position, not least due to the final Steve selection in a simply scintillating two hours of hypnotic house, "Bitch Lady" sending us wild as well as into a fit of hysterical laughter, not least due to the hidden meaning of the track and one we knew Mr Pitron had picked on purpose. Yet, there was going to be much more hilarity to come from the morning, Steve now next to us and egging both Bel & Sophie's tweets & whistles the frolicking threesome cornering us on our spot with their playful taunting & tickles and all this while The Sharp Boys took over where Steve had left off, classics like "Put Em High" intermixed with latest hits, both Geroge & Stephen on fantastic form and hitting our magnificent mark with their masterful music machinations. But our morning, while pretty advanced by this stage was not yet over, our usual retreat into the terrace for a meet up with Tom finding Fat Tony tearing up the place with tons of terrific tunes, his captive audience clearly lapping up every tasty morsel with gusto.
However, it would be in the company of Mr Fuller that we would see out our resplendent return to Beyond, although not before a string of hilarious moments, kicked off with a "Kitty" lookalike female standing near us next to the bar, Tom remarking that she looked more like Bagpuss, while the usual line of gorgeous guys kept heading in Mr Fuller's direction, each occasion prompting us to carry out the customary check for a hip hugging line. And with  it never ceasing to surprise us what a draw our magnificent mate was (indeed is) to these delectable dudes, we continued to be aghast as a whole succession gratefully agreed to pose in front of the  camera with which Tom had thrusted in our direction, we acting like his personal David Bailey but loving every minute of it. But a step outside would be the signal we needed to call a halt to this humongous happening, although not before falling into the tracks of the adorable Andrea, whom we had lost in the first few wonderment moments of WE and had hardly set foot on her since, missing her completely during Steve's set, meaning she made up for lost time in an instant with his hysterical quips that that included "…where the f*** were you?!?!…" & "…you can f*** right off yaaaah!!!!…"  leaving us wanting more, she soon dragging us right back to our main room spot, Alan K now in charge of the tunes. So, with a calling cry over the D.J. booth, he lauded the most magnificent multi mixed version of "Release Me" on us, he clearly pleased as punch to see us back soaking up his set, we equally as chuffed to have him back at Beyond too, the icing on our cake being a session up next to the main room man, seeing him in amazing action.
So that was the first of our brace of Beyond's, we only needing to fast forward a week to find ourselves back on our spot in the club's main room, back being an appropriate word as we couldn't have been happier to see Mikey D at the decks, our short absence nothing compared to his, although in an instant it felt like he hadn't been away at all, a glorious mix of tougher tech tunes intermixed with dancefloor delights, "You Better", "Souk" & "Pressure" among them, while a look in our direction & then a quick chat over the booth confirming that we were nibble size tweeting, made both of us feel right at home. Mind you the flood of familiar faces were doing to trick too, the likes of Jonny M, Minty, Terry Bryan &, of course Tom Fuller all helping, the delectable Dorin also doing his bit with a huge hug & kiss, the previous days upset caused by a certain individual fizzling out of our minds, our thoughts now firmly on the task in hand, having a terrific time. And with Smalls in place & Mikey masterminding mounds of majestic music moments, we knew that Beyond was once again the place to be, a place that had served us so well for the whole of the year, a captivating constant in our lives that made everything else all the more worthwhile.
However, the morning was set to go from strength to strength, as the arrival of two otter constants in our lives Steve & Celso would find us hitting our gyratingly terrific top gear, this after a captivating catch-up with Steve Sharp & more of those friendly & familiar faces passing us by, Liz Dowling, Severino & Sylvester among them, while Tom continued to provide plenty of enthralling entertainment as he pulled the boys, doing a roaring trade with Fire's re-opening party tickets. But we were D.J. booth bound, Steve wanting us to be part of his arrival & reunion rejoicing with his back-to-back pal of a D.J. partner, our excitement levels now at fever pitch as we prepared to be once again destroyed in a pool of emotional yet joyful tears, although with the magical moments we were spending in our lofty position getting a little too much, that along with Mr Pitron's playful tickling pranks, we quickly retired to our spot to succumb to the second stormer of a set. And the first flood of tears hit home pretty much instantaneously, those trademark stares from our fabulous friend over the booth in our direction starting us off, then the addition of three fingers being held aloft, clearly indicating that "Track 3" was being lined up, but not just that, as the third track in his set showing, a gorgeous gesture that erupted our emotions effortlessly.
Now we were In Steve Pitron seventh heaven again, Celso in close quarters, Bel by our side, the Brazilian bunch occupying our area & Mikey enjoying a post performance Beyond boogie within eyeshot, our delightful D.J. clearly also enjoying every second, his smiling looks across with the choosing of every track saying it all, while a sense that we were about to be, in our pals own words "…destroyed…" by his dance delectations, was sweeping over us. And as it turned out, our feelings were not lying to us, first "Music In My Soul" then "Catch You" sending us spinning yet also ravaged with emotion, Bel instigating her own infamous microphone moves to the latter, while Tom Fuller was doing his best to avert our attention away from the amazing atmosphere now apparent, calls for "Get A Room" well placed as a cute young thing was burying himself in our friends face. But the terrific tunes kept coming, "You Better", "Live Your Dreams" & "levels" among them, although quite uncharacteristically, Tom was drawing us away from this prolific Pitron performance, our absence for the short few minutes it was, ringing alarm bells in our head, our arrival back on our spot evidence that Steve had wondered where we had gone.
Back in our rightful place, we were soon savouring yet more scoops of superb Steve sounds, although with Bel now with her beautiful Brazilian beau, Tom flirting with his young Brazilian boy and even Luis having his turn with a passing hunk, it was clear that more than just romance was in the air, we craving for our own slice of the action, albeit that we had the music to once again fall in love with. And  with Beyond at full tilt, Elektra Paris & her drop dead gorgeous go-go's atop the podiums, the Area lighting & effects sparking in the Sunday morning spotlight of a showing, Mauricio Ortiz also passing by to say hello, it was not only the music we were in love with, although with the second week in a row seeing Steve pull "Bitch Lady" out of his musical bag of tricks, we realised that clubbing & dancing doesn't get better than this, a remark we have made on many occasion about beyond & about the pitch perfect Pitron performances we have been privileged to be part of, this one no exception. Yet with Steve's set over, it was a case of continuing our clubbing traditions in this awesome afterhours, our catch up with Tom over post Steve set drinks, followed by a return to our spot and the savouring of an Alan K performance that once again included an colossal multi mixed compilation of "Release Me", we witnessing this one right next to the man himself, once more up in our select & sort after spot, proved a huge highlight among a mound of many more at this second scintillating session in a week, this awesome afterhours delivering to the degree that other clubs can only dream of.
So in rounding off this lengthy look at the legend of a club that is Beyond, while our reflection on this breathtaking brace of brilliances was the carrot for us to deliver this in-depth delectation, the truth of the matter is that we need little or no reason to orate about this awesome afterhours as we do, much of what we have already said proving just what an outstanding club this is, not just in comparison to others on the capitals clubbing circuit, but right across the world. From the lighting, to the effects, from the atmosphere to the energy and from the people to the players, we can say with total conviction that Beyond tops any other clubbing brand we know, including both those of today & of yesterday, a ten year triumph that has ridden the most wonderful wave crest for the whole of this exceptional existence. And when we look at the players that have graced its decks over the years, whether guests or residents, it reads like the most magnificent who's who of the gay clubbing D.J. scene, many of whom we are so fortunate to call friends, some close and one very close. So it is to those dynamic D.J.'s that we dedicate this final review of Beyond for 2011, indeed the final posting on our site for this year, as it is these D.J.'s, over & above all the familiar faces we see every time we visit the club, that spin our wonderful world around with the magnificent music, meaning we are sure that, within the next few hours when the club steps into the first spotlight of 2012, we will be right there with that close D.J. pal, no doubt on the rapturous rollercoaster ride. (DISCO MATT) 

Casting our minds back some ten to fifteen years and looking at a London clubbing landscape that was littered with special events both indoors & out, the likes of Famous Five & Universe attracting huge numbers on Bank Holidays and this marking a time when outdoor Pride parties were never more prolific, happy happenings at a host of alfresco areas, Clapham Common, Victoria, Kennington & Finsbury parks, all significant, while memorable Brockwell Park meets particularly stuck in the mind, a string of outstanding outings culminating there with Purple In The Park in 2002. But by this time, the penchant for a park party had pretty much fallen out of favour, not least due to a succession of soaking sessions, London's premier Pride party in Hyde Park proving a wash-out two years in a row, even Purple suffering a similar fate. Yet, despite the weather, there is nothing quite like a park party and while Brighton seems to have survived & indeed thrived, whereas London has lost out, but when news hit our desks of the re-launch of an exceptional alfresco event that well & truly rocked Brockwell Park and was best of the bunch, we simply had to give it the support it deserved.
Summer Rites was, without doubt, the best alfresco outing we have attended, the launch event some twelve years ago making its mark pretty much instantaneously with the most prolific party we can remember, an outing that saw us accompanied by our then close companion, Chris Reardon, when the likes of Ultra Nate were headlining the massive main stage, while a pack of peripheral parties within this massive festival very much hit the mark, not least Monday morning madcap meet, Warriors, which took over the lido, creating a water park style splash that we will never forget. But like so many of it park party bedfellows, Summer Rites became a victim of that tide change we talked about, outdoors being swapped for in, leaving the whole creative concept pretty much dead in the water. However, with the vision of its original organisers spotting a new gap in the festival market, no doubt spurned by the success of Lovebox, along with the marriage of minds of brands like Salvation, XXL & Popstarz, combined with the more cutting edge east end events, Gutterslut & meat, very much gave this boutique festival credence to the clubbing circuit crowd, meaning, on paper at least, there was nothing stopping Summer Rites "Remixed" from being a resounding success. The question was, how did it actually fare? And what were the real highlights for us?
Having succumbed to a totally unplanned trip to Beyond on the Sunday morning, initially agreeing to leave after just one hour, it was The Oli that stalled our departure, the rest pretty much history, although we blame a storming set my Mikey D that really did the damage., So, with plans to arrive at Summer Rites bright & early laid to waste, it was Lovechild's promoter Alex Erfan that came to our rescue a very welcome chauffeur style ride to Shoreditch Park by Queer Nation's (and many more) Patrick Lilley, transporting us from SW4 to E1 in an instant, although a little later than planned, we hitting the ground running (well nearly the ground actually) a just after 5 p.m.. However, with the distinctly rain filled clouds having cleared by this time, we couldn't have timed our arrival more perfectly, the sun suddenly shining and a glorious greeting on the gate by the ever smiling Stewart, just the started we needed, particularly in our fragile state, but then there was no one else to blame for our Beyond bawdiness that had caused us to feel this way, a pick me up very much in order, although right from the off we seemed to be left a bit begging.
Finding out feet momentarily, we gazed upon this Shoreditch Park splendour of a Summer Rites "Remixed" alfresco audacity, the mix of tents & stages pitched perfectly, although some were finding favour over others, our first stop being the Bootylicious bus, which had a faithful following of its usual mix of colours & creeds, Messrs Lilley & Forbes in their element. Then it was a case of slowly (thank heavens!) making our way around the park, our next port of call the XXL tent, Christian M in charge of the tunes, a brief stop soon finding us across that the main stage, in the hands of international clubbing brand Salvation, Elliot J Brown taking centre stage with a myriad of magical music mixes that had us on a monetary upsurge of energy, the considerable crowd also lapping up his dance delectations with real gusto. But we were keen to spot out the East Bloc tent, not least as both awesome alternatives, Gutterslut & Meat were sowing their hands, the likes of Per Q.X. & Tom Stephan masterminding the music. And, we weren't to be disappointed, as not only was the atmosphere amazing inside, but it was packed with familiar faces, Ross Paterson & pal, fresh from their Madrid Pride exploits, as well as the Brazilian bunch including Sophie & Giuseppe, all throwing themselves into the Gutterslut slice of this alfresco antics afternoon.
However, our tour of the park was not yet over, with the VIP area still to investigate, but not before circling the park to take in the Popstarz tent, although being caught in our tracks by fab photographer Chris Jepson who instantly snapped us together with our "mature boy band" partners before heading off to click his camera at more unsuspecting targets. With the Popstarz tent pretty empty, save for a handful of pop pickers, Max Sanna included, we waved farewell to both Patrick & Alex had had seen what they wanted to see, the VIP area our next port of call and that much needed "pick me up" that our Beyond bedraggled body had been crying out for. Mind you, with the scene glitterati floating around, The QX top brass, the Boyz boys, a smattering of D.J.'s & other scene faces, we soon fell into captivating conversation with Tony Tansley who seemed grateful he was the right side of the organisational side of the fence, having been part of the original Summer Rites team, but now enjoying this "Remixed" festival as a patron. But it was then the amiable Antoine 909 who engaged us fully, we talking D.J.'ing, pride partying, festivals & all sorts of other topics, we realising just what a tremendous guy & talent he is and one that the London scene sorely misses (a comeback pleaaase!!).
With our VIP socialising over and the evening sunshine peeping through, we were main stage bound, the lion's share of the remaining festival frolickers glued to a spectacular set by our very own foxy lady, Miswhite, who was clearly revelling in her big stage appearance, further familiar faces within the crowd, including Phil Marriott & Russell, both camera clicking, a quick pop backstage seeing a chance meet with the adorable Paul Vlad who was in fine fettle. However, we were waiting for prolific P.A. Peyton to hit the stage, so back front we went finding more captivating company, this time in the form of vivacious vocalist Lizzie France, who like us, was praying for a prolific Peyton performance. And we weren't to be disappointed, as he pretty much stole the Summer Rites "remixed" show, with a clutch of towering tunes including "Trapped" leaving us once again breathless in admiration of his scintillating stage showing & powerful presence. So with our Shoreditch park festival box well & truly ticked, we pointed out now flagging body towards the exit & a saunter home to reflect on one of the best gay outdoor gatherings in a long while.
So what was our verdict on this return of Summer Rites? Well, there was absolutely no doubt that it had all the right ingredients that make for a successful park outing and we were particularly impressed with the marvellous mix of club tent & entertainment offerings, bringing in all colourful corners of this superb scene that we are so lucky to be involved in. And, while the park was never packed, the turnout was impressive enough, although we suspect that the entry price may have been a distraction for some, while the weather was always going to play its part, that fateful British summer not letting us down, with a shower & sunshine parade that was probably a deterrent for others. Yet, with the choice of clubs represented balanced well, the inclusion of the mandatory fare rides, market stalls & food stands, along with the all important drinks outlets, Summer Rites had it all, was a park party pitched perfectly and ended up be a very enjoyable excursion, so well worth the trip across town. Highlights have to have been Peyton's prolific performance & that awesome atmosphere in the East Bloc tent, while the amiable Antoine made our day pretty much complete, meaning that we sincerely hope Summer Rites & all its terrific trappings will be back, bigger & even better next year as it certainly gets our vote. (DISCO MATT)
With our second weekend back on the scene stealing much of our time, we find ourselves looking back on the previous one & the days around it, as London's Gay Pride looks set to dominate our latest That Was The Week That Was report, we hitting the ground running, with more activity on one week than we had for a sizeable chunk of June. So let's no delay you anymore as we reflect on what was most definitely a purple patch period of partying.
Thursday's of late have certainly been proving to have become the start of the weekend for many, it being no exception for us this week, as we headed down to Room Service for the WE "Heroes" pre-party, also taking in another pre-party at the same time, Room Service's at Circa to be exact. And finding ourselves back in our feet meant we were also in review mode, capturing the whole evening in our reflection, "Pitron Posse Packs A Punch", which kind of says it all, so worth look if you haven't or another if you have, at http://discomatt.com/web/2011/07/reviews-pitron-posse-pack-a-punch-room-service-we-heroes-pre-party-thursday-30th-june-bite-size-review/, while the night marked the first of our march towards a Pride weekend in London that we won't forget. With both Steve Pitron & Kris Di Angelis treating us to a superb soundtrack of towering tunes, Jodie Harsh & her team certainly know how to throw a prolific party and this time was no different, while news of the Ibiza launch, which went down a storm, was the icing on a resplendent Room Service cake. Watch out for another pre-party this coming Thursday (14th July), as they entertain Brazilian bash Casa Latina & keep checking http://clubroomservice.com for the new look website coming your way.
Part of the reason why Thursday's seem to have become the new Friday's again is due to Gigolo attracting more & more people out into Soho, David & L.a. Hart having established this gathering in response to the success of Room Service, pitching their party against the former that has since seen the two sit as comfortable bedfellows among a scene circuit that sees many jumping between the two before laying their hat on one or the other. Throwing a Pride pre-party of their own, picking on Peyton to head up this magnificent meet, was just the attraction they needed, a packed out Lo-Profile reflecting on one of the best Gigolo's yet, Messrs English & Fisher sorting the sounds spectacularly, Tony turning up the musical heat with an inspired & uplifting set, while Gutterslut guy Nick gave Gigolo that East London edge that played into the hands of the Hoxton lot that love his grooves, With their themed nights continuing, the Hart boys turn out another treat this week, as Terry Vietheer & Jamie Head "Go To It", more details on this & all Gigolo gatherings available at http://gigolodisco.com.
Moving to Friday and we found ourselves back in Soho for the third night in a row, this time taking in a splendid set from new(ish) boy in town, Brazilian beaut Junior Moura sorting the sounds at Profile Bar, while we engrossed in plenty of socialising with Steve Pitron, Naomi Ruiz & co, an exceptional evening of fun & frivolity ensuing with floods or familiar faces aplenty swinging by to say hi, while we were in our own floods of hysterical laughter at Steve's naughty antics. And whilst there were pre-pride parties aplenty across Soho & Vauxhall & elsewhere, the mood was very much more Brazilian at both Profile & Lo-Profile, a special "Carioca" inspired Society tempting us downstairs, the delectable DouGuim setting this social splendour alight, while fellow countryman Leandro Kloppel continued to fly the Brazilian flag of banging beats. But Profile was enough for us, Mr Pitron pushing our delicate iron lung to its limits, a planned drop-in on Onyx shelved in favour of a respite, indeed with , top notch D.J's on duty every Friday & Saturday, with one of the friendliest bar teams we know, plus a food offer to rival many eateries in town, as well as 2 4 1 drinks offers, a Sunday lunch that is unbeatable value, as well as their Tuesday "Steak Night", this is one bar you simply have to swing by soon, full & further details out at http://profilesoho.com.
Onto Saturday and London Pride 2011 was in full swing by the time we arrived at Soho Square about 4 p.m., the parade over & done with, the main stage at Trafalgar Sq having attracted considerable numbers, while the streets of Soho were crammed with revellers, our choice to head for The Fire Dance Stage & the heavenly hospitality of Craig Elder, Tom Fuller & the rest of The Orange Group team. And with a succession of superb back-to-back sets, as well as two P.A. performances, the second from Shawnee Taylor no less, belting out "Stronger" then "Live Your Life", we played witness to one of the best square Pride parties we had seen, our review "Exciting The Iron Lung", reflecting just how amazing it was, so worth a look at to http://discomatt.com/web/2011/07/reviews-exciting-the-iron-lung-london-gay-pride-2011-the-fire-dance-stage-saturday-2nd-july-full-size-review/.
As The Pride Saturday for many continued in the streets of Soho, all eyes were pointing toward WE "Heroes" at The Coronet, although we preceded our planned trip there with a romp around Barcode Vauxhall, a night that became a huge part of the purple patch period or partying that we deluded to, the phrase of the weekend becoming "I WANT MY PORRIDGE", which was cause for much hilarity, screaming, shouting & running (you had to be there!), our third review of this wonderful weekend give you a Bite Size idea of our antics on Albert Embankment, out at http://discomatt.com/web/2011/07/reviews-i-want-my-porridge-junior-moura-plays-profile-barcode-friday-1st-saturday-2nd-july-bite-size-review/, also combining our previous nights shenanigans with Steve at Profile Bar. However, whilst the world & his wife went to WE, we were so tired out from mummy bear chasing goldilocks, we had to return home & rest for the following morning, instead sending our "Secret Squirrel" undercover reviewer into the thick of the "Heroes" action, our caped crusader reporting back on what proved to be a resounding success, not quite the sensation of "Candy", but by far the largest party of the weekend, Coronet filled to capacity, Pagano & Carlos Gallardo apparently stand-out as was Shawnee Taylor's P.A. performance. But don't take our word for it, check out over "Secret Squirrel's" take on this WE wonder at http://discomatt.com/web/2011/07/reviews-pumpimg-pride-party-we-heroes-saturday-2nd-july-bite-size-review/, while WE will be back for more this August Bank holiday, the place to watch for more info as it breaks being http://wepartylondon.com.
So Sunday dawned and there was now only one place to be, all roads once again leading to Beyond, who had joined forces with barcode for a second time, cresting another super sized event, this one aptly called "Super Pride", it turning out to be just that. And while we didn't grace its doors till turned 7 a.m., it seemed everyone had got their bright & early as Area & the extended outside space was absolutely rammed, each of the three rooms of the traditional beyond side of this super sized space buzzing with brilliant beats, the likes of The Oli, Fat Tony, Paul Christian David Jimenez & Gonzalo Rivas doing the business. But, as usual, it was the main room that stole the show for us, first Mikey D delighting us with scores of superb sounds, although it was Steve Pitron that sent us over the top and into floods of emotions, a real tear jerking moment towards 10 a.m. requiring us to seriously get a grip as what we were witnessing in this, probably our best Beyond of the year yet (and there have been loads!!), just the thought that we were there but were so close to not have been so, enough to erupt our emotions, although the string of Steve sounds did their own job of pushing over the edge, so scintillating was his set. Indeed with such a lot to say, we laid down our first Full Size review n over two months and for good reason, one which you can catch at http://discomatt.com/web/2011/07/reviews-rapturous-return-erupts-emotions-beyond-super-pride-sunday-3rd-july-full-size-review/, while Beyond stretches its magic far & wide, a world tour which saw them feature on the La Demence cruise, continuing this Saturday in Paris, with Brazil, Spain & Greece still to come. Plus they are on the radio each Sunday morning, then pushing the envelope each week in Area, http://jonny-m.co.uk/beyond, the site to keep your eyes peeled for news on this brilliant brand.
While our weekend was drawn to a premature end, having over pushed those still healing bones, it was far from it for many others, first Later at Fire with its "Funfair" theme bringing out the alfresco adorer, while so many who had been partying since Friday, continued  unabated right through till the early evening when Booster took over. Naturally S.L.A.G.S/Chill-out had their say too, the sun shining enough for the famed "Grassy Knoll" to fill out, while a much better (funny that!) Dame Edna Experience made it an entertaining early evening, having got plenty of stick for missing the Pride main stage the previous day. Back to Booster and it clearly benefitted from the Pride effect the roll from WE to Beyond, to Later & then to Romain Lopez's lure, Orange then carrying a near capacity Fire main room deep into Monday morning & the raptures of RAW. With Steven Sharp's club night seemingly riding a never-ending wave crest at the moment, it was a shame our legs couldn't carry us there, but August Bank Holiday will be a must, if we don't make it before, more details of Orange & other gay parties at Fire available at http://fireclub.co.uk/gayparties.
Monday, Tuesday & Wednesday kind of took a hit following such a huge weekend, the usual hangouts reporting quieter numbers than usual, even a student filled Popcorn not quite the same as previous weeks, our "Secret Squirrel" having left early as it really wasn't for him.Tuesday has always been a bit of a dead duck and this week was no exception, although it dawned with a Pride special Open at Fire, very much giving all those scene workers & others who couldn't party across the weekend, the opportunity to do so, numbers filtering across for Popcorn and whilst never busy, it did better than usual. As for Tuesday night, it seems that "Candy Boys" at Candy Bar keeps sticking at it, while Mr Ryder's strip shows pulled in a plume of punters. As for Wednesday's, with no Industri, Barcode having closed its doors the previous week, Shinky Shonky at Ku-Bar & new(ish) night, Everything Taboo at Shadow Lounge, to hit with retro style sounds & clubbing, while Patrick Lilley's Work, having found new residency at Fire in Vauxhall continues to pull in the people of colour & their admirers. Useful websites for these outings include http://popcorn-heaven.com, http://ku-bar.co.uk,  http://eaglelondon.com, http://thehadowlounge.co.uk & http://patricklilley.com.
Now to some news and to The Shadow Lounge first, which closes its doors this weekend (Sun 17th July), but not before a party to wave farewell to the old look of the venue. Yes, don't panic folks, it's not closing for good, but for a serious make-over, we being told it's a little more than the nip & tuck we thought it was, the builders having already started this week, in places away from prying eyes, although it seems eyes have been straying onto those builders bums & other bulges (if you know what we mean!!). As for Saturday, Andrew Elmore see's everyone off with stacks of latest hits, floor fillers & reams of remixes, while apparently, if you fancy the look of a piece of furniture & can carry it home, tables & all seem to be up for grabs and free at that. With their website getting a new look too, keep your eyes peeled at http://thehadowlounge.co.uk for that all important detail regarding the re-opening.
To another Soho institution that has closed for good. Barcode having been sold to the highest bidder, in this case Freedom, who, rumour has it, will be turning this trendsetter of a venue spot into a private members club, (boo hoo!!), we suspect for our breeder brethren to bask within. And having not been able to give Barcode a fond farewell, the way the transition from one owner to another was handled being a bit cock eyed to be honest, and given the 15 glorious years Barcode Soho has been not just contributing to, but making the scene a much stronger place, it was a crying shame that we couldn't celebrate its achievements with a right royal send off. However, with Barcode Vauxhall still going, we won't say strong, but like its former sister, playing a vital role in the gay bar/clubbing scene, this Saturday (16th July), marks its 5th Anniversary, so good reason to celebrate. We will be giving it a mention in our upcoming Best Bites & Short Shouts weekend newsletter, so watch out for that, while details on happenings on Albert Embankment can be found at http://bar-code.co.uk.
So, as we begin to round-up our weekly report, it's time for our moment, track & tweet of the week, although having been so busy, we are finding it difficult to choose our favourite moment as there were so many, from the raptures of Room Service, the delights of The Dance Stage & the bravado of Barcode. But whilst the phrase is an easy one, "I WANT MY PORRIDGE" going down in legendary history, while our numerous "iron lung" incidents also proving classical, the moment has to go to Beyond when two tracks caught us with our emotional pants down, "Starry Eyed" & then "You've Got The Love" leaving us with eyes flooding & poor pal Andrea looking really worried. It was real emotion alright & many thoughts were flowing over us, but it is only Steve (& possibly Mikey) that can do that to us.
As for our track of the week, as hefty those two were, our vote simply has to go to the incredible "Pressure" which was with us pretty much every step of the way this week. With a number of versions knocking around, it is the original version by Nadia Ali, Starkillers & Alex Kenji that gets our vote, having been played at Room Service, Profile, Barcode & Beyond. No so much a dancefloor smash, its melodic rhythms & those sultry vocals very much hit the mark & while it has missed our "Summer Scorcher" list, will definitely be an "Autumn Anthem" and fighting for a top ten position in our year end chart which looks like being the most hotly contested of any so far. Check this terrific track out in full 6 minute glory at http://youtube.com/watch?v=NKfcg85fhTU.
To our tweet of the week and after trawling through the 45 live Nibble Sized review posts we popped onto our Twitter page, the one that just about stands out over some real gems is one we sent to someone else (we won't say who but you can probably guess), it stating simply "…oh!! The iron lung!! What are you doing to us? I WANT MY PORRIDGE!!…" this painting a magical picture of a truly memorable weekend that we will remember, probably for ever. Now, as if we need to remind you, if you want to catch our live commentaries this coming weekend (Sat 16th & Sun 17th July) at Casa Latina & Lovebox, then log onto http://twitter.com/discomatt, as we could have a repeat performance of Pride weekend on our hands.
Now, we finish with our usual reminder saying that you that that if you want us to shout out for your favourite bar, club or event that rocked & rolled in the coming week, then link into us via our main Facebook page at http://facebook.com/discomattlondon and plaster our wall with your details or then drop us a line now at matt@discomatt.com. As we have hinted towards, this weekend will see us down at for Casa Latina & the on Sunday we will be across at Victoria Park for Lovebox, but will be back before then, rounding up the seven days from 8th to 13th July, so watch out for that. (DISCO MATT)
Now we do like a good party and when the opportunity to sink into a full on festival presents itself, we tend to take to it with gusto, although here in the capital, full length festivals, (i.e. days long) are few & far between, especially those aimed at the gay market, although we did have fun at the London Global Dance Festival last year, albeit that it was quite on the scale of massive events like Circuit in Barcelona, LGDF concentrating more on the clubbing rather than all the extracurricular activity that Circuit offers. However, with our wings well and truly spread into Europe and beyond, when we heard of plans for a spring festival organised by Delice, in Barcelona no less, we kind of jumped at the opportunity, our arm being further twisted by Delice head poncho Anthony Areal & the drop dead gorgeous Mourad, when they visited London for the love-in with Alex Erfan's Lovechild, literally days before we headed off to South Africa.
So, with our homage home over with, yet with the tug of travel still running through our veins, it didn't take long for us to affirm our associations with this Delice Dream of a draw, the enticement of meeting up with a whole host of friends & familiar faces from across Europe pretty much sealing the deal on this exceptional expedition. Indeed, having landed in Barcelona literally four hours before the start of this full-on festival, an expedition it turned out to be, the realisation that the host hotel & resort in Barcelona's Callela, was in fact a jaunt of a journey, the hour or so train journey made much more palatable with the presence of La Demence's resident pintsized player, Andrei Stan, who, like us, was staying for a sizable chunk of this five day anglo-French foray. So, with our travelling companion linking up with us in central Barcelona, we made our unsure & unsteady way to Callela, eventually arriving at our temporary home with only a few minutes to spare before the first event at host club Zillion, just a hop skip & jump away from our hotel home for this fantabulous frolic with all things Delice.
With the festival theme "No Time To Sleep" very much our feeling too, having been on the go for well over 14 hours already, it was nevertheless all steam ahead for the opulent opener "1001 Nights", so having slipped into smoothing more appropriate for this first of many parties, we arrived at the club's doors not long before 1 a.m., being greeted by the ever smiling Delice head honcho Anthony Aureal, who greeted us at the club like a long lost friend, the substantive stresses & strains of masterminding this huge festival undertaking hardly showing on his face, this warming welcome setting us on our way into the sumptuous venue feeling considerably content with our lot. And as we descended into this Calella club, we were very much impressed by the look & feel of the place, the opulent feel reminding us a little of Cafe De Paris back in London, although without the huge sweeping staircase & the bright chandelier lighting. However, with regal seating around, balcony's encasing the dancefloor below & a stage area at one end, the multi levelled spaces all accessible to the eye, whilst offering select spots from which to soak up the splendour of this delightful Delice Dream opener and the venue was very much shaping up to be the perfect place to hold this first of five main parties.
So it was down onto the dancefloor we went, the space already heaving with handsome hunks, some dressed down to their torso's, others already aloft of the two podiums gyrating to the brilliant beats, Enrico Arghentini kicking off the musical proceedings with pumping euphoric & vocal house hits that had Zillion alight with audacious action. But the first curtain raiser in a series of stage showings by the drop dead gorgeous Delice Boys, not least the majestic Mourad, all dressed in Arabian costumes & exuding masses of middle eastern mystique & magic, as they flexed their taught muscles & moved to the music magnificently, we were soon completely immersed into the delight of this "1001 nights" naughtiness. And with our camera clicking both pictures & videos, while our supposed relative anonymity having been broken by a handful of familiar faces, a couple from London, one based in Barcelona, by Belgian boy Andrei Stan, but also from a very forward & obliging Diego Lombardi of Muccassassina, our night definitely ended up being a Delice Dream of a four hour frolic, second D.J. Luiggi performing a spectacular set, a good 1001 times better than the last showing we had seen at Red & Blue in Antwerp.
So, with the first event now under our belt, we arose relatively early to take in what daytime delights this Delice Dream festival had to offer, the hotel a little basic for our liking, although taking the whole package into consideration, good value was certainly to be enjoyed if you immersed into all the activities & hospitalities. And that's what we did, savouring the second of the, as we called them, "before parties" come Sunday evening, we were to pole position to lap up the loveliness of La Demence resident Andrei Stan, who's set well & truly shone, getting the gorgeous & not so gorgeous looking Delice Dream lot in the mood for more. With rousing renditions that left us & others spinning on our spots, but with disappointment that the planned AussieBum fashion show was postponed for the following afternoon, it was down to a drag queen duo & other WE party enthusiasts to provide the additional entertainment on Andrei's, this cavorting collective warming us up for the incumbent "Attacks" event which followed in the club.
So, with us well into our Delice Dream "No Time To Sleep" stride, the next instalment in the five strong main party procession beckoned, Spanish smash WE Party taking its turn in the limelight and one we were very much looking forward to, not least as this brand that had pretty much stolen the SuperMartXe show, capturing the imagination right across it's homeland & beyond, the recent tour of their sequence of parties "Attacks" having hit the shores of London, Paris, Rome, & Miami to mention just a few. And now it was Delice Dream's turn to feel the WE wonderment in warp speed, the brilliant billing including Madrid based Carlos Gallardo, whose course was set for Calella along with prolific PA Peyton, French fancy D.J. Mister Mola and, naturally, those drop dead gorgeous Delice dancers, although with expectations high, there was much to live up to. That said, with a slow start and the feeling that more than a few festivalers were feeling a tad jaded just two days in (surely not?!), it was a good two hours into this WE inspired second main party leg that we found ourselves still awaiting the much anticipated action on the stage to spellbind host venue Zillion, Mola's music good but not great, the party lacking the oomph that it so desperately needed.
But all that was set to change when a selection of Delice boys along with WE party dancers hit the stage and the expected octane fuelled audacity commenced, the crowd also suddenly coming to life, getting into the "Attacks" mood, as were we, alongside Antwerp's Red & Blue finest, D.J. Elof De Neve & close companion J.d. Cerronez adding that all important ingredient of fun & frivolity that very much set our experience alight. And to then add to this now audacious action, incumbent D.J. Carlos Gallardo began to steal the Delice Dream show, taking the initiative, along with prolific P.A. Peyton, who focussed the cavorting crowds attention away from the stage & towards the side of the lofty D.J. booth, from where he performed two tracks, including the tremendous "Trapped" that evoked memories of his magnificent & most magical mastery at the London event on NYD. With the atmosphere now amazing, in the hands of Carlos, the party hit top gear terrifically, track after track wowing the captivating clubbers & seeing us go into "Doing The Disco Matt" overdrive, even the drop dead gorgeous Delice cover boy Mourad dancing in very close quarters, sending our senses skyward, while the night was Mr Gallardo's who gave the performance of the festival so far, the whole WE party under his steership attacking the minds bodies & souls from start to finish of his simply scintillating set.
So, that night was going to be a task & a half to top, especially given the captivating company we had kept with both Elof & J.d., both in pumping party mode, their energy (especially J.d's) making the whole experience magnificently memorable. And this same vein would carry through to the Monday evening, when it was Elof's turn to play at "the before party", he proving just what a tremendous talent he is, packing in piles of pumping & heavenly house hits that wowed the warm up wonderfully, he probably more deserving of a slot in one of the main parties, but content enough with his lot, partner to crime J.d. entertaining enormously with his audacious antics. But the night was still young and despite feeling a tad jaded, there was definitely no time to sleep as we made a date with Alex Erfan's loveable London based brand, Lovechild, taking centre stage at host venue Zillion with their "White" themed party,  the place decked out to delight with branded banners & balloons, all in white of course, the considerate crowd also entering into the spirit of the theme fantastically.
Arriving with irresistible Israeli D.J. Guy Scheiman in tow, having met him earlier in central Barcelona, then negotiating that long haul of a train journey back to Calella, meant we were definitely back in partying mood, especially with other partners in partying crime, Elof & J.d. in close quarters. And this Lovechild leg of the five day Delice Dream festival wasn't going to disappoint, although having joined forces with Berlin based club GMF, their resident jock Chris Becker kicked off proceedings, his set very much in the style of that club, a tough tech fuelled set that sat well with some, not with others, we at pains to remind a few that Chris was playing to the GMF music policy, rather than to the style or taste of the Delice Dream crowd, his set finding favour with plenty party heads who filled out Zillion's dancefloor. However, with our sagging energy levels requiring a more inspired boost, we were to find it in our own Italian Stallion Pagano, who made is prolific presence felt, belting out bag loads of classics including "Loca", "Digital Generation" & "Back To The Future" mixed in with this Sicilian star's new style of sounds, techno treats blended with progressive pumps fitting the feel of this third frolic fabulously. Indeed such was his prolific performance, he had the core crowd in awe of his aaamazing set, they eventually swamping the stage & even bowing at his feet as he departed following more than one encore. Added into the mix were the muscular Delice men, mighty in their magnificence, proving the extra lift the party needed, dishing up dollops of drama & drooling on the dancefloor, in delightful decadence.
So, Tuesday dawned with us very much looking forward to another Italian's arrival, this time Milano man Danny Verde, who we caught briefly as he arrived and we headed into our final "before" bash in advance of returning to London. And we were very much in the mood to let our hair down with our posse of pals, J.d. particularly providing enough satisfying fun & distraction from D.J. Amine's dour dance deliveries which proved pretty disastrous. while much of the focus was on the Delice boys, who had gathered out in the foyer for a photo shoot, our man Mourad lapping up much of the limelight. But with the hotel party coming to a rather abrupt end, it was now all about Muccassassina, as we headed down to Zillion for the last time, the expectation of Diego's dream of a team topping off our week in a wonderful way. And we were not be to disappointed in any respect, the right royal send off we had been hoping for very much delivered from the off, resident D.J. back in Rome, Danny Verde, kicking off the night at Zillion in scintillating style, gloriously gathering an ever increasing crowd with a solid string of superb sounds, some Verde classics, others new tough tech & progressive beats that won him even more fans than he already had.
But then enter from stage left the Mucca dancers, dressed provocatively in erotic black tight pants, g-strings & the like, immediately pushing the mercury off the scale with the best stage show of the week, Danny's musical mastery matching the men's movements magnificently. With the atmosphere elevated beyond expectation, Mr Verde's performance, like Mucca's show, proved to be the set of the festival, very much like they stole the show at The London Global Dance Festival some ten months previously, Diego waving his choreographic wand, casting his spell of style on the whole occasion and Mr Verde's soundtrack simply spectacular. But, with Mucca gracing their exit & Danny's superb showing over, the party was far from it, as Mister Mola, representing Paris club Panic Room,   took up the mantle majestically, keeping the party pumping well past the 5 a.m. finish, cries & clamours for more from a packed out stage & dancefloor the ultimate crescendo on a truly captivating clubbing night. Having thought Mr Lombardi would pull of something quite special, we were right on the money with our estimation of this euphoric event, the company of Guy Scheiman, Elof De Neve, J.d. Cerronez & co a delight, while the drop dead gorgeous Mourad was at his breathtaking & brilliant best, making our ecstatic evening complete.
With the morning after the night before signalling our final day in the hands of Delice, with a London early evening flight precluding us from soaking up the splendour of the final event down at Zillion, all that was left to do now was to pack up our belongings and head back into central Barcelona for a lunch liaison with our good friend & D.J./producer Javier Medina, making that final lengthy train journey from Calella in the charismatic company of three people that, like so many others, had made this Delice Dream festival an absolute delight,  Guy, Elof & especially J.d. making all the difference and leaving us with memories that will last forever. But apart from these fabulous three, we cannot finish this special look at Delice Dream without role calling mentions for all the following, that made us welcome & made us feel special, first to Delice's head honcho Anthony Aureal, then to promoters Alex Erfan, Diego Longobardi for pulling out perfection personified,, to La Demence's Thierry for his unforgettable antics, to the D.J.'s Carlos Gallardo, Pagano, & Danny Verde who really tipped our scales, to all the gorge Delice dancers, especially Mourad whom we will never forget, and to everyone else that made this week wonderful, who came & said hi & partied with us with no time to sleep,
In summing up this Delice Dream festival, we can say that, given the magnitude of the organising & the marriage of minds, we walked away really impressed with the whole affair. Yes Calella ended up being a little divorced from Barcelona itself & a tad short of gay life, the hotel accommodation & facilities also a little basic, but when you consider the package value, we had no complaints at all. Bringing together so many people, such a pool of talent & a clubs from across France, Germany, Belgium, Spain & England, Delice Dream offered pretty much everything we could have expected. Naturally some made the comparison with Barcelona's own circuit festival, but in reality this was something very different, a clubbing vacation rather than a clubbing cacophony, it may have lacked some of the outright flair of its rival, but this Dream festival ticked as many boxes as it could, achieving what it set out to do, capturing over 25 performers, 16 D.J.'s and over 70 hours of clubbing & cavorting in scintillating style, meaning you can't say fairer than that. So major up & thanks to Anthony & his merry men for this magnificence and here's to next year, we are told probably in southern Spain, yippee!! (DISCO MATT)
We have kind of grown accustomed to having the Latin influence play a major role in the capital's clubbing circuit, La Troya having shown the way some seven years ago, quickly followed by Space and then, in 2006, by Matinee, at the time these three mega brands very much accounting for the so called Spanish Armada that landed on the shores (we can't say beaches!) of London. And for a couple of years at least, it seemed that all was good with these clubs making their appearances on the clubbing calendar, Matinee particularly proving extremely popular and challenging the monopoly held by one of London's biggest clubbing group. But when SuperMartXe (SMX) hit town, the circuit was sent into a spin, promoter Logan Schmitz making an immediate impact, not least by drawing in some of the old clubbing faithful that had become disillusioned with the same old same old Vauxhall scene, but attracting a sexy, stylish & sophisticated set that the scene had definitely been missing for a while. Yet, as good as SMX was,  and as popular its then home, The Coronet in Elephant & Castle, was, the bubble was close to being burst in what some would call a "what comes around, goes around" effect, the ugly face of the capitals' clubbing scene playing out for all to see.
So, what was this merry-go-round mixture and what came out the other side? Well, it is no secret that London's scene is renowned for inter promoter politics, some raging with jealousy on others successes, while some continually look over their shoulders to what the competition are up to, losing focus on their own parties. And, during 2010 that is exactly what was happening, Matinee changing hands, SuperMartXe losing its host venue and The Orange Group muscling in on the action in a way that left a whole raft of clubbing regulars with a bitter taste in their mouths. But halt, we have raced a little there, so let's just take a minute to dissect all that and first  look at SuperMartXe, which had been riding a very high wave crest, indeed with offshoot parties such as Hype & UP, Logan was also on that wave, but as waves come into shore, what do they do? and that is what seemingly happened, The Coronet being pulled from under his feet by The Orange Group, whose intent was to grab a piece of this incredible action, also forming a relationship with new Spanish brand WE Party (amongst others), the credit for the association forming very much going to Lovechild man Alex Erfan. The result of this was that SuperMartXe needed and new home, while WE party took The Coronet initiative with a successful launch, followed by more mixed fortunes, SuperMartXe's new road full of rocks, with a disastrous reaction to venue issues at Debut in London Bridge, while new home Pulse has also reported good things & bad.
It would be fair to say that the jostling of positions between the two brands in the capital has not been a smooth operation, when are they ever?, yet we currently face a clubbing landscape where both brands are either re-gaining or planting their feet firmly on the capitals turf, interestingly a stone's throw from each other in Southwark (you would need to be a good thrower though!). But what is more interesting is that come this next Bank Holiday weekend, the fourth this year, the two brands will be pitting their wits, as SuperMartXe's "Moulin Rouge" party & WE Party's latest instalment, "Candy", makes it to the capital, both picking Saturday 28th May to hold their events. Now, traditionally, there would normally be room for two such parties to take place at the same time, the numbers of clubbers amounting to plenty to go around, but these are not normal times, as pockets are quite tight and with two long weekends in the last month already, a third is definitely going to test these two protagonists to Saturday success to their limits.
So what do they have to offer that will get you through their doors? Well, let's take a look at SuperMartXe first, who serve up their third helping of pulsating parties at new home Pulse in Blackfriars, the state of the art new installation under the rather lofty bridge arches that, after some initial teething problems, seems to be settling down quite well now. That said, we did get review reports from our new secret squirrel (watch this space on him) that it was extremely hot in there for the last event, so let's hope the venue have or will be putting that element right for "Moulin Rouge". And the infamous Paris can-can club is the theme for this latest SMX smash, this themed event, as the promoter states, will give you the opportunity to "…enter a world where fantasy is real, where you can be anything you want, & a place where you can discover the most dangerous temptation of all…". Now, as for fantasy being real, given the prolific parties Logan & his team have pulled out of the bag across the months & years, we have no doubt that reality will be resplendent, the fantasy of "Moulin Rouge" coming to life before your eyes, while as for the temptations, well we all know what those could be, our list is pretty huge so difficult to choose a top one to be honest.
And in Pulse, Logan & SuperMartXe seem to have found a comfortable (ish) bedfellow, the style of the place obviously different to The Coronet, but in terms of space there is no shortage, the big advantage that Pulse has over SMX's former home, is that the second space is far more accessible, giving Mr Schmitz & his Schmitzels the chance to offer two rooms with a unique & different feel. Having pulled that off to considerable success at the launch party, (check out the video at http://youtube.com/watch?v=jJGNjL_q1h4), they look like doing it again at "Moulin Rouge", the music doing as much of the talking as the expected spectacular stage shows, the main room line up including Tony English, Per Q.X., Jamie Hammond & SMX resident from Spain AB Garcia, while over in room two, its everything "Room Service" with Kris Di Angelis & guests on the decks, while scene queen Jodie Harsh will be doing her bit too. So, with that combination, elements of main room massive euro beats & Spanish sounds will be the order of the day, from AB Garcia & Tony English at least, while the terrific talent that is Per Q.X. will add a touch of tech & electro funk to the feel, Jamie Hammond then weighing in with some pumping progressive picks to balance between his two peers. Then with Kris Di Angelis' alternative dirty disco funk & electro energising tempting you away into the second space, variety will definitely be the name of the game and we love that. Check out our postscript for links to the D.J.'s podcast pages to get a feel of what wonderful music you will be in for.
Now, whilst we will be reminding you of the all important detail closer to the date, it's worth noting some particulars down now, SuperMartXe "Moulin Rouge" taking place on Saturday 28th May at Pulse (1 Invicta Plaza off Southwark St., Blackfriars), with doors opening at 10.30 p.m. and the club running through until a planned 6.30 a.m. In terms of tickets, advance ones are clearly the best way to go and having checked today, the £10 early bird tickets are still available, but you are going to have to quick, while the regular £16 ones are in plentiful supply at http://supermartxe.clubtickets.com/gb/2011-05/28/supermartxe-london-moulin-rouge along with "hard" options on sale at Prowler, Clone Zone & Solarstation in Soho. More detail on "Moulin Rouge" & other Logan Presents events can be found by going to http://loganpresents.com and make sure you not your diaries for the pre-party at Room Service, which takes place on Thursday 26th May (more details on that coming up).
To SMX's competition and a considerable one it looks too, the reasons being twofold, well from where we are standing at least, firstly being the plain & simple fact that tickets sales are already quite impressive, we suspect as a result of the healthy turnout at the last event, but moreover of the constant stream of messages on Facebook which are being churned out with relentless monotony by The Orange Group's Jonny Marsh. However, that aside, the exciting news as far as we are concerned, is the shake up in the WE Party London promotions team, Mr Marsh looking like taking a back seat (thank heavens!) as the reins have been handed over to Tom Fuller & his new tight knit supporting cast team, which includes new recruit Paul Vlad. Now, we believe that this is a pretty significant step in the development of the WE brand in the capital, as Tom brings a wealth of experience of organising events & mobilising the promotions material & vehicles at his disposal. As a result pre event WE Party placements have been secured in all the prime spots across the London scene and with Tom also having a wealth of connections at his fingertips, he has been able to not only cherry pick some stunning new go-go dancers to compliment the inbound WE Party team from Madrid, but he has ensured all the organising infrastructure will be in place both pre & during the party.
The other exciting news is the appointment of a new team member come promoter to not just WE Party London, but to The Orange Group as a whole, Paul Vlad bringing bucket loads of ideas & enthusiasm to gel with the knowledge & experience of Mr Fuller for WE "Candy". Having had the pleasure of spending some time with Paul just last night, we quickly established & realised that this man has huge potential in the promotions game, as not only is his attitude right, but his determination to succeed absolutely oozes out of him. And having been in the country for just six months, he was previously connected with Logan & SuperMartXe, predominantly as a dancer, but whilst some would love to say he was poached by the Orange Group, the reality is quite the opposite, as Paul made the approach himself as he sees his potential to progress much brighter on the Orange side of the fence, a noble & bold decision, but one he made. So the switch is an entirely amicable one and with his feet already under the table, we are expecting great things from this promoter apprentice, Paul also bringing a wealth of contacts to the table.
So, with a happy & harmonious team in place, what can you expect from WE "Candy"? Well, the team are certainly shouting that this "…will be the sweetest destination for your Bank Holiday Saturday night out…" they at pains to play on the strength of the WE Party brand which is the awesome LED lighting & visuals which, we have to agree, absolutely amazed us at the opening party & others since, The Cornet's own laser installations being boosted by WE Madrid & London combined to produce a visual feast for the eyes. Plus, with that cherry picked team of London go-go's who will join the inbound Madrid men & women, the lack lustre feel of the dancers at WE "Broadway" should be a distant memory come Saturday 28th May when WE "Candy" takes place. But to add to the lighting & stage dressing/dancers, the P.A. performances look like being pretty prolific, not least as the team will be drawing on the tremendous talents of Peyton Christopher, who, it has to be said, made WE "Attacks" for us, short of stealing the show with a stunning short set of songs including one of our favourites "Trapped", which was faultless in its delivery sending goose bumps up our back. And for this latest WE event, we are sure he will treat the audience to his latest creation, compiled in association with WE Party resident D.J. Carlos Gallardo, so definitely something to watch out for.
Now, talking of Mr Gallardo, he will be making a welcome return too, headlining what looks like a better match of D.J.'s than at WE "Broadway", we being far from impressed by the music on that occasion, particularly from Spaniard Nano. So, having been so impressed with Mr Gallardo's showings in London, not just for WE Party but for SuperMartXe before it, in addition he playing one of the sets of the week at Delice Dream in Barcelona, we expect a similar superb showing from whom we consider as the best Spanish import D.J. the capital has seen. Joining Carlos is international playboy D.J. Paul Heron, not one corner of the globe untrodden by his feet or mesmerised by his music, the man being right back on form at the moment, the last set of his we witnessing being at Beyond (no more for us…our spot is empty!) which kept us dancing furiously virtually until the end. So, WE "Candy" will be all the stronger for his inclusion, while regular Orange group & WE players Gonzalo Rivas & D'Johnny make it to the line up for the second party in a row.
Now, given the involvement of Messrs Fuller & Vlad, this will be the ONLY Orange Group event that will be getting further detailed recommendation focus for the coming Bank Holiday (not that the others won't get a mention here & there!), so we will bring you more news as we are fed it or what comes to light, plus at that time recapping on this all important detail. So, WE "Candy" takes place on Saturday 28th May at the Coronet in Elephant & Castle, doors opening at 11 p.m. & the event running through until 6 a.m. Advance tickets, which, so we have been told, have been selling like hot cakes yet, checking today, it seems the "super advance thank you" tickets priced at £10 are still available online at http://weparty.clubtickets.com/gb/2011-05/28/we-party-london-we-candy, which we guess means the £18 ones haven't been released yet. However, you can also purchase "hard" ones at Soho outlets Prowler, Clone Zone, Solarstation & 50 (all in Soho), the latter having smart window framed posters for the exclusive use of Tom & his team, so well worth a look.
So, wrapping up this special look at both SuperMartXe & WE Party , it is clear that they are pitting their wits against each other this coming Bank Holiday, but one which we hope results in busy & successful parties for them both. Given the amount of people at WE "Broadway" and the look of the crowd, it seems to be generating is own following, made up predominantly of those that play out in the clubs across Vauxhall, while there is no doubt that Logan & SuperMartXe attracts a much different set of clubbers, the so called gAylisters that are good looking, muscle pumped & tanned (get yourself tanned at Solarstation, details at http://solarstation.co.uk). Then of course there is a thick wedge of people that will no doubt be torn between the two and given how good both parties look, in our eyes at least, the decision could be a tricky one (do both!?!).
However, we need to lay out hat on one of the two, so reflecting on everything, it will be SuperMartXe for us, not least that we have heard amazing things about Pulse just today & we do love a bit of Parisian action, plus it's high time SuperMartXe got our attention, having missed out on the last three (how rude!). So, "The Candyman" will not be delivering that night, rather dashing from Heathrow to Blackfriars as we land from Rome & Muccassasina 20 minutes before SuperMartXe starts, so we will be on review duty there, although with our secret squirrel at WE Party reporting back, probably with his mouth full of Candy, we hope to bring you review news on that too. As for you? well we have presented a fair case for both so can do or say no more apart from, whichever side on the fence you land on, make sure you Go There! Be There! (DISCO MATT)
Postscript
Now, we promised to bring some music and a flavour of what you can expect at SuperMartXe, the best way of kicking off this short postscript being by including the latest Logan Presents Podcast, as usual recorded by D.J. Tony English and for this month including Spanish SMX resident AB Garcia, along with exclusive news & plenty of new tracks. Catch it now at http://loganpresentspodcast.podomatic.com/. Then there is Jamie Hammond, who is absolutely on fire at the moment, his latest compilation, "Summer Sessions" testament to that, which you can check out at http://d-jamie.podomatic.com/, this young star seemingly going from strength to strength following his inclusion in the SMX team. And we can't forget "Room Service" in the second space, Kris Di Angelis on sparkling form too, a double dose of him at Room Service & then Meat having impressed us immensely, meaning you should check out his latest works at http://soundcloud.com/krisdiangelis/.
As for WE Party London's music, we will bring you details in a forthcoming post, including a special mini mix put together by Spanish resdient & headliner Carlos Gallardo.

Since 2006 when Matinee braved our shores, the term Spanish Armada has once again come into regular use here in good old blightly, the original meaning the masses of ships sported by Spain in their onslaught on England in 1588, while five centuries on it was a term much more affectionately used to represent the influx of clubs like Space, SuperMartXe, La Troya and the latest protagonist to the Armada armoury being WE, which launched to incredible accolade & fanfare back in December, amidst somewhat of a Spanish backlash in the clubbing world. So, as SuperMartXe faced the fury of clubbers who had been made to queue for hours, suffer dreadful treatment by security and be demanded of identity simply to access their beloved Spanish brand in the capital, and Matinee's massive appeal had slowly waned away, even despite the huge success that its inaugural "Open Air Summer Party" was back in July, it was all systems go for WE as it hit the ground running at The Coronet and on the riding high success it had achieved back home.
Building on the brilliant launch was a key objective of the team behind this awesome outfit that was as much about the incredible visual displays from huge electronic erections, as it was from the eye catching dancers and the magnificent music, WE proving back in December that it had all the credentials to delight & wow where its predecessors had failed to maintain, we being simply blown away by the effects and the whole WE package that had us wanting for more. Yet, as good as the launch party was, there were many that had failed to brave the unseasonably cold weather and WE in London was also absent of SuperMartXe supporters who had either wanted to remain faithful to their brand or who had become so disenfranchised with clubbing following the calamities at Debut, although with the prospect of a New Year weekend encompassing four days of partying, fitting WE into the schedule was met with little or no competition, paving the way for a floodgate attendance & interest, especially given the buzz that the party a month previously had developed, the question remaining, did it deliver to this expectation and is the WE armada invasion complete or is there still more to do?
Having suitably rested after the second leg of our mammoth New Year escapes schedule, we were fighting fit and ready to land of The Coronet in Elephant & Castle for this second WE instalment of London, like the title, we ready to attack WE in true Disco Matt style, arriving at a very busy entrance just turned midnight, the magnificent Minty spotting us as we sauntered up to meet & greet our social & clubbing scenetress supreme, although with pleasurable greetings over we assumed our place in the mounting queue, although being spotted by the ever engaging Dave Cross, were waved round and in through the entrance, catching a brief hello with the lovely Ben Kaye before disappearing through the security checks & then into the club proper.  With just the formality of dropping off our coat left, we headed for the outside facility, bumping to Steve Pitron & our beaut of a Brazilian, Celso Moura, so having dropped off our bits & bobs, we caught up with the duo on our naughtiness on NYE and then compared notes on the breathtaking Beyond, before heading in from the cold of the Coronet's outside space to the warming action inside.
Heading for the bar, we grabbed some energy boosting refreshments, the top area already quite busy & buzzing with a mix of scene faces, club kids & party girls, all eager for this WE Attacks event to get its head of steam, indeed hot steam would definitely have helped down on the dancefloor, which was distinctly chilly, not from the hot & heavenly house been served up by a jubilant Jamie Head, playing at WE for the first time & clearly revelling in the experience, but from the cold that had consumed this huge theatre of a venue, a chill hanging in the air, meaning the usual sea of stripped down torso's was markedly absent. However, with The Coronet's main space filling reasonably rapidly, all eyes were towards the stage & the action due to take place, the array of huge LED lighting displays yet to fire up, although with Steve Pitron assuming controls of the decks, the music was definitely doing the talking, his usual euphoric & enthralling house hits sparking life into a rather lack-lustre crowd, we doing our bit in what was quickly becoming our favoured spot in The Coronet (and we like a spot you know), not surprisingly to the left hand side of the stage, a place where we could get a good view of the shows & the screens, as well as still being right in the thick of the dancing action. And with the floor filling nicely, we moved & grooved to Steve's terrific tunes, Celso & Sophie in close quarters, our new found Salvation door hosts also trading ducks & dives with us and even the adorable Naomi Ruiz aka Jiggy, gracing our presence, a huge surprise & a pleasant one at that.
With our lovely lady clasping our hand, it was up onto the VIP balcony for refreshments & a bit of socialising, much of the Orange top brass out in force, including the Elder brothers & partners, man of the moment Jonny Marsh & Booster's Romain Lopez, while plenty of other scene faces were enjoying this elevated spot, we grabbing a moment with Trade's Mark Williams, as well as a gaggle of off duty D.J.'s including Lee Harris, Mikey D, weekend international guest Guy Scheiman & an excitable Alessandro Londra, still riding high on his successful set at Beyond earlier in the day. But with Naomi off on more hostessing duties, it was another foxy female, Svetlana Queen, that grabbed our attention and immediately led us across to her special balcony over the other side of the venue, an exclusive area that gave us the best bird's eye view of the stage show proceedings, the dancers now all in motion with their out of this world costumes & outfits, the "Mars Attacks" theme of this latest WE party evident for all to see. With Alessandro by our side & Svetlana in typical merry mood, we savoured this select space & the ever increasing atmosphere that was building in this theatre playground, WE resident Carlos Gallardo now in control of the tunes & sending us on a more euro-beat & Spanish style set of sounds journey & direction.
So with this change of sound, it was time for a change of scenery, we heading back down towards the stage & just in time as it turned out, as out came the P.A. for the evening, Peyton, first standing by the D.J. booth as the iconic "WE (Eloise)" Gallardo smash started up, Mr Christopher's vocals on this tremendous tune more than a match for Bobby Alexander's, the man treating us to a live vocal rendition of the rhapsody, which the crowd definitely enjoyed, lapping up every lyric as Peyton poured out a delightful delivery. However, it was his second tune & performance that was to take our breath away, the truly terrific "Trapped" his choice and what a fabulous one it was too, this tune having rounded off our 2010, the Danny Verde remix of Pagano & Wayne G's original, an absolute corker. And with Peyton's vocals, we were to see a live performance like no other, he taking centre stage & throwing himself into the song with such gusto that the result was as of a quality we had hardly ever seen before in a live P.A., the precision perfect Peyton hitting every note & beat brilliantly, we looking on in absolute awe at this inspiring & prolific playout which we immediately remarked as being the best we had seen, not just here at the Coronet, but anywhere we had been, even topping our best yet, from Lizzie France at Lovechild.
Now, everything else we were to experience at this WE Attacks party was destined to fall short of the dizzy heights of Peyton's P.A. performance, even the ticker tape & pyrotechnic displays, the amazing LED displays & Carlos's own superb set, not quite reaching the resonance & rapture of   Mr Christopher's colossal curtain raiser, we getting our change to congratulate him up on the VIP area. And it was here where we saw out the rest of our stay at this second WE instalment, i-London events main man Alex Efra a noticeable absence, although it seemed he had his hands full with masterminding the lighting & other displays, along with all the other elements that made for another standout showing by WE in London. However, with the last leg of our New Year looming & a liaison & chat with the engaging Israeli D.J. Guy Scheiman chalked up, we decided to dip out of The Coronet at just before 6 a.m., choosing a homeward direction for a battery recharge before the WE afterparty at Orange, giving us time to reflect on this Attacks event in the cold light of a New Year Monday morning.
So, what was our reflection? Well, like the launch party, this second instalment carried a heavy weight of expectation on its shoulders, not just in delivering a seamless set of organisational requirements, although like back in December, we could not fault the door & queue management and the cloakroom facilities, which all ran really smoothly. Then, in the whole style of WE, with the truly spectacular LED displays & the quality of the shows, it has to be recognised that this Madrid making has definitely given London something fresh & appealing to add some much needed spice to a same old, same old scene, the more accessible music & the combination of London stars Jamie Head & Steve Pitron with the main man Carlos Gallardo, worked really well on this occasion. However, the chilly climate at the start did detract from the experience, this being a sad inevitability of The Coronet as a venue, although more than making up, was the performance by Peyton, which will live in our memory for a very long time to come and was the outstanding highlight of this WE Attacks event. As for our original question, well the WE armada has certainly reached London's shores and made an impressive impact, although whether the invasion is complete, we cannot quite say, the next event sure to seal the deal and prove its worth as a potentially best newcomer of 2010 as 2011 advances. (DISCO MATT)
Postscript
In recognition of his double set display at this WE Attacks event, we just had to share with you a rare podcast opportunity & compilation by Jamie Head, this WE devotion a very worthy addition to your collection, highlights for us being a brilliant remix of "Good Life", Serge Devant's "D-Train", that WE (Eloise) track & the Stefano Noferini smash, "Bad Davis", although don't take our word for it, go check out Jamie's magnificent mix by going to http://jamiehead2.podomatic.com and downloading to your delight.

Well, it seems quite a while since we put our music hat of, well apart from our year end round up of course, a mammoth project & report that ended acknowledging over 100 D.J.'s, compilations & tracks, from a staggering 500 plus that got coverage in our posts throughout 2010, making the decision who to include and moreover, who to nominate for top slots, a difficult choice indeed. However our choices were made and our final nod to 2010 completed with both our music round up, "Terrific Twelve Months Of Tunes" & our poll post "Charting A Yardstick Year, both available right here at http://discomatt.com or via direct links http://discomatt.com/web/2011/01/dm-reportsreviews-terrific-twelve-months-of-tunes-2010-year-music-review/ & http://discomatt.com/web/2011/01/dm-reports-charting-a-yardstick-year-disco-matts-bar-club-event-music-charts-special-report-8th-january/ and sealing the end to the  year, meaning it's time to point deep into 2011 and our biggest passion, promoting D.J.'s their tracks & compilations, as well as more features and news than ever before.
Yet, stepping out of the wake of 2010 and into the 2011 spotlight, it seems there are still lots of mopping up to the end of the year to complete, so we thought it best to marry & link the two by bringing you bang up to date with some compilation and track releases that were released in the final days of last year, then steer into the New Year with snippets of news, as well as links to tracks & compilations that hit the ground running this month, also then honing in on a handful of artists that featured large in our NY celebrations and who will get our focus in upcoming reports during January.
And what better way to kick off with a mention for Pagano and his long awaited & anticipated compilation "Digital Generation", which was finally released on 27th December and has since been racing up the Beatport charts. This comes as now surprise, especially when you consider the wealth of artists who grace this 20 track composition, the likes of Danny Tenaglia, Danny Verde & Stewart Who, as well as the tracks which made it to his final selection, "The Reflex", "Loca 2011" & "Kissing The Wookie", all previously unreleased, while "Bodyswerve 2011" and "Push To The Top" also grace this magnificent mix. But with so much more on offer, including some Pagano classics, this is one compilation that you definitely will want to add to your collection, especially given that it is only the fifth officially released mix in his long & illustrious career which started back in the 1990's. So, it has been given provisional release on Beatport, in both mixed & unmixed versions and is available now, but for a limited period only via link https://beatport.com/en-US/html/content/release/detail/316641/pagano-digital-generation-mixed-and-unmixed#, although if you hang on till the end of January, then this Kult Records produced package will be generally released on digital record store sites including i-tunes.
Now taking of Danny Verde, we know he has been extremely busy in the recording studio of late and has some exciting projects to come in 2011, he having kicked off the year in superb style with a brand new updated version of his smash hit "Pushin To The Top", which gained almost immediate worldwide recognition when the original was released 18 months ago. This original, compiled in conjunction with artist Halmadaxx, has, for 2011, been given not one or two, but four remix treatments, we having already mentioned one which appears on Pagano's compilation. Of the other three, two get our attention here, the first from the man himself, Danny calling it his "Miami 011 Rework", Mr Verde giving the original a quite different & unique feel through this new release, a preview of which was up on his soundcloud site, although speaking with Danny, a few further tweaks made in advance of its formal release in the next couple of weeks (keeping us in suspense or what!). However, in the meantime, Hector Fonsecca's mix is well worth a listen and one you can grab now by going to http://soundcloud.com/holabstudio/halmadaxx-danny-verde-pushin-to-the-top-hector-fonseca-remix. As for further projects, like Danny, we will keep you in suspense, although on the D.J.'ing front he couldn't be busier, tours of Brazil & Mexico confirmed for Feb & March, while he also lands on Britain for a whistle-stop couple of days at the end of January.
Moving on and to a man that has been entertaining us under the mirror-ball for good two/three years now and has really found his stride in recently extended & improved Chapel Room at Beyond , as well as being part of the RAW team of residents at citric splendour Orange, both gigs two of his absolute favourites. However, one Hi-Fi Sean Dickson is also busy in the recording studio, amassing monthly compilations in his now substantial series which you can grab at http://hifiseandj.podomatic.com, his January edition an absolute peach. However, he has become more & more active producing tracks, one of which has grabbed our attention although missed our net for a while until we heard the man play it at Beyond on 2nd Jan. "Stand Up" by Loleatta Holloway has been given the deep yet gospel treatment by Mr Dickson and is Beyond Chapel personified (well it's gospel!), hence why our ears pricked up. But such is the brilliance of the track, it has also made the Gaydar Radio airwaves, so is a must grab, which you can do for free by going to the music section at http://hifisean.com, but be quick as it will be dropping off soon. Talking of Gaydar, Sean has made some special mixes for the radio station, three of them to be exact, which he tells us are only available for a short period too. Having listened to them all, you would be mad to miss out adding them to your collection, although you need to be quick as they will drop off host site Mediafire in the next few weeks. So to grab these special compilations go to the following links, http://mediafire.com/?uz42a4vxv7l06so (Mix 1), http://mediafire.com/?1cr9z84e716brf5 (Mix 2) & http://mediafire.com/?nhqmsla6vyjnc59 (Mix 3).
Now onto a D.J. that had an amazing 2010, this year looking just as busy, French fancy Leomeo's feet hardly touching the ground in the last twelve months, indeed he only having spent a handful (we are talking single figures here) of weekends in his home city of Paris. Tours, especially of Asia, have left some indelible musical marks on this young man, so much so, he has been in the recording studio to produce a very special compilation that nods to the oriental, but has definite disco undertones, a little bit of a departure from Mr Carandang's usual tribal & tech styles, but is every bit as good as his previous productions, in some ways better. With tracks including artists such as David Penn, Richard Grey, & Taylor Square, this definitely has dancefloor pedigree, the 58 minute mix hooking us from the start. So, it goes without saying that his "Urban People Makassar Mix" is an absolute must for your collection which you can download at http://soundcloud.com/djleomeo/urban-poeple-presents-makassar-mix-by-dj-leomeo while his latest track "Feel Me", the Leomeo peak time mix, produced with Fabrice K, is a tribal triumph but has also been given the remix treatment by D.J. Bruno Kaufmann (more on him soon) which, with the DJBK influence, can be yours by going to  http://soundcloud.com/djleomeo (it's right at the top).
Next in our selections in Guy Williams, another man who's 2010 was busy and extremely productive, he breaking into Ibiza in a big way with his club brand, Paradise 45, which did equally as well back home, his D.J.'ing balancing nicely between the gay & metrosexual world's, Black Rabbit, another of his ventures, going from strength to strength, while regular appearances at DTPM, & A:M, to compliment Trade & SuperMartXe have kept him in the mind's eye of his gay audience. . However, with the New Year dawned yet more new projects & musically inspired trips to Goa & Dubai loom, before he throws himself back into the world of Ibiza for the summer, which looks set to be even bigger for him. Guy always has projects in the making & studio works bubbling to the surface, his latest collaboration with the D.J./Producer duo Prok & Fitch, "Yalla" a truly terrific track that is sure to hit the dancefloors over the next weeks & months and has been given full release on Stealth Recordings as well as on online record store Beatport. However, for a limited period, you can check out this tech house treat by going to http://soundcloud.com/guy-williams/guy-williams-vs-prok-fitch-yalla. Plus, like Danny Verde, we have an inside track on those projects, but have been sworn to secrecy, so will just have to keep you in suspense, although watch this space for news, as it is here where you will see it first.  
Onwards and to Berlin based boy Eduardo De la Torre, who, in some ways, will be glad to see the back of 2010, yet the year having had a truck load of highs, not least a Eurovision Song Contest nomination for one of his studio releases. However, with the chalk line drawn, 2011 couldn't have got off to a better start for Edu, still smarting from a terrific mini tour taking him to Moscow just a few weeks ago, his residency back home in Berlin, at the cavernous Connection, going extremely well and further dates in his diary that include Siwtzerland's Mad at the end of January and then a trip to London for a guest appearance at Lovechild's birthday bash, means he is as busy as ever. But he remains just as busy in the studio too and has lots of projects under construction with recording partner No Scene, which he has promised to send our way, so keep your eyes peeled for news. In the meantime & given his Connection successes, we thought we would share a compilation mix he completed back in September, which somehow missed our net, but is Edu personified, full of progressive & tech beats with vocal drenches that are so characteristic of his style. So the Connection inspired mix is a mere click away at http://djdelatorre.podomatic.com and well worth a listen.
Moving on and coming back to our home stomping ground, had it not been for our dreaded ear infection, we would have been in the thick of new(ish) club night, Room Service, on Thursday just gone, when Beyond boys Steve Pitron & Mikey D ruled the musical waves. However, with other residents that include new boy on the block, Zack Black, the learned talents of Fat Tony and stylish Shoreditch son Kris Di Angelis, Room Service has quickly established itself as THE place to hangout on a Thursday night, host venue Diu on Greek Street fitting it like a glorious glove. So, whilst a review is still due, there is a compilation mix out, celebrating all things RS, compiled by Kris Di Angelis, which, whilst a departure from his usual style, is very much evocative of the sets he plays at this small yet perfectly formed outfit. So, if you haven't been down to Diu on a Thursday yet, then like us, it's about time you did, although in the meantime, you can do no wrong by checking out Kris's compilation at  http://soundcloud.com/clubroomservice/vol-1-kris-di-angelis.
While still on home territory, we simply couldn't leave him out as birthday boy Jamie Hammond is another talent that got our focus in 2010, but has pointed firmly in the 2011 direction in so many positive ways, not least with is continuing residencies here in London, especially for Monday nighter, Popcorn, but also jets across to Rome on a regular basis for the Italian's favourite extrovert & excellent club event, Muccassassina. However, despite being a busy boy, Jamie never fails to impress with the regularity of his compilation releases and marked the New Year with not one, but two new mixes, titled "Happy New Year" & "House/Disco 2011", the former more akin to his live progressive styled sets, while the later is a favourite of ours, as it is crammed with 70's & 80's retakes (wonder who inspired that!)  as well as some more up to date tracks to keep you hooked. Suffice to say, this disco dream hit our collection the moment we saw it (well it's in the name innit!?), although both are worthy additions to yours, which you can grab at http://d-jamie.podomatic.com/, simply leaving us to say, Mr Jamie, here's wishing you a very happy birthday.
Right, our final major mention goes to Spaniard Ivan Gomez, who really wowed us last year when he tripped over to London for LGDF in May, yet, he has kept missing our net in newsletters & mentions since, so we thought we would make amends and bring you bang up to date in the life & times of Mr Gomez. And golly gosh has he been a busy boy or what, having amassed no less than 29 track mixes/remixes since we focussed on him in May, plus having laid down eight full length compilations in that time too. Working with close friends & recording partners Nacho Chapado & Fran Ramirez, Ivan has produced a whole collection of tracks that have gone global & hit the high notes on digital store Beatport, although it is his compilations that really do it for us, a particular favourite being a collection of some of his favourite tracks from 1996 to 2007, which he put together in December and is available at direct link. http://soundcloud.com/ivangomezmusic/ivan-gomez-some-tracks-from-1996-to-2007-free-download, while you will have hours of pleasure, like us, trawling through his Souncloud collection at http://soundcloud.com/. However, Ivan points to 2011 in the best possible way with the latest in his free download compilation series, a rousing collection of progressive & pumping house tunes that grabbed us from minute one through to minute one hundred & seven and is available at http://soundcloud.com/ivangomezmusic/ivan-gomez-promo-mix-january-2011-happy-nye-free-download.
Jumping from compilations to pure tracks, 2011 has started off where 2010 left off, with two tunes dominating our superb stereo sounds airwaves (or should we say our mono ear), Lizzat & Voltaxx's incredible remix of Tom Novy's classic "Now Or Never" very much our hot tip of this New Year, we have been truly captivated since hearing the track on Brent Nicholls' "Industri – Gotta Move" compilation and a week later spinning on our spot as Steve Pitron played it out at Beyond. Indeed it made another double appearance on Jan 2nd, Steve doing it again and Gonzalo playing it to perfection in his Beyond set, and when you check out the video at http://youtube.com/watch?v=yFmvB13R_Jc, you will see where they got their dance moves from, "Doing The Disco Matt" maybe?!?, hence the fact this record is sure to feature on our next viral, due out soon. Incidentally, if you haven't seen the original go get a look now at http://youtube.com/watch?v=RCOqKp9SpgU. As for the other track, well it's another Danny Verde quick mention as "Trapped" the Pagano (another shout for him too) & Wayne G smash featured large over NY, not least as featured vocalist, Peyton, put up the most prolific P.A. performance we have seen in months, at WE Attacks, since when we can't put it down. Now, the video link is pretty rubbish (in our humble opinion), but is a good way to at least hear the track, by clicking on http://youtube.com/watch?v=yi1YOREB8ew, although we may come to its rescue with our own WE inspired attempt (the gauntlet has been laid down!).
Right before we finish with some exciting news, time to whittle through some latest compilation releases from artists that often get our exposure, so need no introductions apart from their links, Nick Tcherniak's latest offering out at http://nicktcherniak.podomatic.com, Terry Vietheer's January mix out at http://soundcloud.com/terryvietheer, while Micky Galliano has a brilliant new compilation well worth a listen & download at http://mickygalliano.podomatic.com. One guy that received a new boy focus in 2010 was Norbert M and he has got on the NY bandwagon too, issuing a "Disco House Classic" mix well worth looking at via http://norbertmik.podomatic.com/ and, while you're at it, grab his 30 minute "Hed Kandi Bar" competition mix too. D'Johnny's mix from his performance on Beyond's main room is worth downloading too at http://djohnny.podomatic.com/ and fellow Beyond resident Gonzalo Rivas continues his "deep" series with a Xmas Eve release, out now at http://gonzalorivas.podomatic.com. More mop up's and Alessandro Londra kicked of the NY in style at As One, laying down a recording in recognition, which you can download now at http://djalessandrolondra.podomatic.com/, while Jamie Head marked his appearance at WE Attacks with a special podcast, which is an absolute corker and has already been marked as one of our favourites of the year, so is well worth grabbing at http://jamiehead2.podomatic.com/, Jamie being one of three folk that will be getting our focussed attention over the next few days as we accelerate our Music Is The Answer posts. So the other two? Well Tel Aviv based boy Guy Scheiman is one, who starred at Salvation "The Return" on NYD and then stormed As One, his "Feel The Vibe" mix our little teaser, which you should have a listen by going to http://djguyscheiman.podomatic.com/2010-10-16T10_52_42-07_00, while Brent Nicholls will be featuring in a special post, coming up in the next day or so (more details in a sec), but marked 2010 with his year end double volume mix "MMX", both available at http://djbrentnciholls.com/music, both crammed with nu-funk & disco tunes to delight (Vol. 2 is breathtaking!).
Right we are nearly there, but just time to mention that special report, as for the eagle eyed of you that have visited Brent Nicholls' site already (or in the last day or so), you will have spotted a special compilation he kindly produced, marking our year end music round up in which we included our top 40 tracks of 2010. So, in true Brent style, he has put a 20 track mix together and, given this momentous move, we thought it only appropriate to set aside a special report on both him & the mix, which will form our first "Music Is The Answer" focus style post of 2011.
So, with the New Year now under a full head of steam, music will be taking centre stage in Disco Matt land, with plenty of focuses, plenty of D.J. bio's & monthly newsletters to compliment all our other posts, also remembering that you need to keep your eyes peeled for music links in our weekend posts & our reviews. Now all that remains to say is, we hope you like our choice picks here and if so, "…sit back, select those sounds, turn up the volume & let them play, as music IS the answer…". (DISCO MATT)