While we should be soaking up the splendour of sun, sea & sand in South Africa, as we find ourselves rather languishing in London, we swap to snow for our International Special Focus, honing in on The European Gay Ski Week that brings together a bevy of brilliant clubbing brands in a seven day symphony of scintillating sounds.
Having lived in the Southern hemisphere for a sizable slice of our informative teenage & early adult years, we quickly acclimatised ourselves to the heat of the South African Highveld, Johannesburg our home city that, despite not having the sea & the sand on its doorstep, had sun in virtually year round abundance. And on the odd occasions when the weather was wet & inclement, we soon realised that we had an adverse affinity to the damp, the cold and the lack of sunshine, snow not even coming into the equation, we continuing to crave the heat, the sun and, with our folks now based on the natal north coast along with friends of ours in Cape Town, both the sea & the sand. Yet, as we found ourselves laying our hat in London, we have had to endure some pretty awful winters, not least this current one which is fighting off the spring, just last week we suffering snow on our streets and this is March for heaven's sake. But while we make no secret of our hatred for the cold and everything that comes with it, when it comes to skiing, we accept that many others savour the wonderful white stuff and when on the slopes of the Alps or wherever it may be, not only report back that the sun can shine bright, but with the proper preparation & clothing, it can actually be a warming experience full of excitable enjoyment. However, the thought of spending a day, let alone a week staring at snowy slopes leaves us literally cold, although in casting this adversity aside, we find ourselves not only previewing but recommending the forthcoming European Gay Ski Week.
But before we extol the virtues of this year's weeklong event which kicks off on the Alpe d'Huez ski resort this Saturday (16th March), marking the 5th Anniversary of the annual event, we thought we would share a slice or two of the history of The European Gay Ski Week (EGSW), the team behind it all telling us  that "…founded in 2008, year one of EGSW took place in Tignes, France in March 2009 boasting a promising yet relatively small 200 attendees, artists including Andy Bell from Erasure and Soul II Soul part of proceedings. Proving a popular ski area and resort and with clubbing parties in the evenings upping the offer, guests came back in even larger numbers. Year two almost doubled in numbers to 370 and doubling again in 2010 European Gay Ski Week had become the fastest growing and most popular gay ski week in Europe. By this time its reputation was growing throughout the industry as well and the roll call of clubs and D.J.'s that were participating in the event were beginning to read like who's who of gay clubbing from Europe and beyond.  Amongst those who joined EGSW were internationally renowned D.J./Producers Steven Redant, Leomeo & Pagano, while clubbing brands Trade & La Demence were involved. In 2011, EGSW decided it wanted to treat it's attendees to a new resort, Alpe d'Huez as this yearly event was becoming such a huge success, with its now 1000+ attendees, and the ever-increasing list of big-named artists. EGSW also knew it had found a resort that could further cater for its revellers needs. Alpe d'Huez transforming itself into a gay-town for one week every year, while in 2012, every club, restaurant, bar, and venue wanted a piece of the EGSW action…."
So that brings you pretty much up to date with EGSW which, this year, looks bigger and better than ever with a bevy of clubbing brands from across Europe getting involved, Spain's WE Party, Amsterdam amazer Rapido, Brussels based La Demence, London's Lovechild, Paris's Scream & associated LAB party, Berlin based Greenkomm, Dutch beefy brand Bear Necessity & NYC founded fetish brand Hustlball all involved, making for the biggest clubbing collective yet, boosted even further by D.J./Producer Psagano's own club brand Deviate. And the D.J. line up is equally impressive, Steven Redant flying the La Demence flag, Pagano clearly steering Deviate, while other stars of the scene heading to the snowy ski slopes include Paul Heron, Oliver M, Ben Manson, Tony English, Alessandro Londra & Steve Thomas, with plenty more on the cards but yet to be announced, while there will be a host of drag queens, performers & artists involved in this fabulous festival that is fast becoming more about the clubbing which in terms of balance is fast catching up the skiing in the scales stakes. And for those that love either aspects of entertainment, EGSW is certainly an enthralling event & festival, the numbers of attendees this year already considerably higher than last, perhaps an indication of its pluming popularity, while much of the actual detail remains under wraps, with no event pages to refer you to, while having scoured their Facebook page at https://facebook.com/EuropeanGaySkiWeek, it is clear, apart from attendees who will be privy to all the party details, we are left with the artwork jigsaw pieces  to try put together the programme, although with no particular dates posted our cause is all but lost.
That said, if you are one of the 1200 heading to the Alpe d'Huez this coming Saturday (16th march), you can be guaranteed both superb skiing & captivating clubbing each day & night of this weeklong festival frolic and EGSW's eleven strong support team & management members Kevin Millins & Simon Patrick will give you the warmest of welcomes, meaning while we won't be swapping sun, sea & sand for the ski slopes & snow anytime soon, this 5th anniversary of all things skiing & clubbing gets our fabulous thumbs up. (DISCO MATT)
Having propelled podcasts in the primary in volume one, it's the turn of tracks in this our next music newsletter of 2013, we picking out the producers we promote right here on our website, looking through their recent productions & picking out our highlights, while podcasts get a little look in too.
After a couple of false starts towards the end of last year, we are filled with a huge sense of relief that the clouds that hung over us in 2012are lifting, along with the braking of certain shackles that were all too often dominating our lives, we very much finding ourselves back in the writing grove and feeling great for it. So while we sit on our sofa nursing our first (hopefully only) injury of 2013, the order that has seemingly returned means that we are in action stations mode to propel the prolific track producers that gain our support right here on our website. And what a spectacular six they are, all star players on the global clubbing circuit and whose tracks & productions are, in our books, right up there with the best in the business, meaning it is with complete & utter joy that we will be sharing with you, snippets of their biog's and discog's and then selecting our tip top tracks with links to official download pages & video clips. But this second volume in our 2013 music newsletter series is not entirely about the towering track producers, we finding room for a couple of podcast mentions, while also propelling a new(ish) production that we have been itching to share for a few weeks now. 
So let's get down to business and to the first of our spectacular six, a man whose work we have been following for over five years now and someone we are privileged to call a great friend, Danny Verde having exploded onto the international D.J.'ing stage in 2009 after building the solid foundation that is his track recordings, the hallowed Holab Studio turf that is his home, this marvellous Milano man having been in the music making business since 1994. His early years saw him make his mark in Italy, while in track terms, his big international break was the release of "Pushin To The Top" in 2008, this pretty much opening a floodgate to remix opportunities that have since seen him work on productions for Lady Ga-Ga, Cyndi Lauper, Kelly Rowland &, most recently, The Scissor Sisters & Mariah Carey. But setting his studio work aside for a moment, Danny's D.J.'ing strides have been pretty huge in the last three to four years, very much propelling him to the top of his game, Europe, The America's & Australasia his prolific playing field, he having cracked the US nut a couple of years ago and hasn't really looked back. And you just have to look at the schedule he is about to embark on, to see that Danny is a gig globetrotting giant, The Atlantis Cruise seeing him sail the Caribbean in just four days time, this followed by Mardi Gras in Sydney, then Moscow, Palm Springs, Bangkok, Paris & Dallas, while Mexico & Brazil are regular & rich playing fields for Mr Verde, his trips to the UK sadly pretty seldom, although we did manage to spend a wonderful short weekend with him in Brighton last September.
So to those tracks and if there was ever a production that shouts Danny Verde it is "Pushin To The Top", while his other fully fledged single "Express Yourself" has, perhaps, enjoyed much more exposure both across the worlds dancefloors and on the international radio airwaves, while a third track, our favourite of the three, "Open Your Heart" is one that has dipped under the popular radar a little, not quite emulating the success of the other two, but is an equally good example of Danny's talent for turning out  a tip top track. However, it is his remix productions that have been pushed to prominence, a veritable feast of beauties in his beats batch, many holding magical memories for us, his incredible interpretation of Blake Lewis's "Till We See The Sun" reminding us of a brilliant last trip to Berlin, while his re-work of Ellie Goulding's "Starry Eyed" is us on our Beyond spot through & through. Then there is Lady Ga-Ga's "You & I" which recalls the fabulous Friday we spent by Danny's side at Muccassassina in Rome, while his nifty work on Neon Hitch's "Fuck U Better" not only links us with racing around London's roads, but made it safely into our top 40 track chart of 2012, beating off plenty of stiff competition others in the process. However, while Danny has amassed no less than six official remixes in the last year alone, all which you can preview via https://soundcloud.com/holabstudio, some also up on his Beatport page at http://beatport.com/artist/danny-verde/70306, if we were pushed to pick a favourite of his many marvellous mixes, it probably has to be Danny's remix of the Pagano & Wayne G track "Trapped" featuring the vocals of Peyton, one which this incredible vocalist would, we expect, rank as an all-tile anthem, as we do.
To the second of our spectacular six and the superb Guy Scheiman, another prolific producer that we have befriended in recent years, just three weekends ago helping him celebrate his birthday in Paris, that same weekend witnessing a truly scintillating set of his at Scream, while the memories of the terrific time we had together at Delice Dream a couple of years ago will live with us forever. But there have been opportunities missed, Guy's part of the Hustlaball London playing package in 2011 one example, we having been laid up in hospital while just this weekend, we could have been with him in Bristol but for yet another injury. And we have to grab these chances swiftly, as his Tel Aviv base means this impressionable Israeli rarely makes trips to The U.K., while Germany, Spain & soon to be a tour of Mexico are destinations you will find the genial Guy when away from home. However, home is where Mr Scheiman is at his most productive, devoting much of his spare time to his studio sessions, while the clubbing scene in his own backyard has been familiar territory for many years, guest slots come residencies at the likes of Penguin, Supermarket, Oman 17 and Cat & Dog are all part of his playing portfolio, while his insatiable desire to carve out a career behind the decks oozes from every pour.
However, there can be no doubt that his absolute passion for amazing music runs through his veins, not a day going by without him delving deep into the bowels of Beatport & other such sources, this then flowing his creative juices &  his powerful intellect pumping, tuning him into potential mix/remix projects, one after the next. Indeed, looking through Mr Scheiman's studio work in just the last twelve months, we count a stunningly staggering twenty four track productions, a mixture of official, unofficial & bootleg releases, but a figure that is quite phenomenal when you consider Guy also holds down a full time job in sports physiotherapy. Therefore, finding a favourite is a taxing task, the choices extending to artist that include Anjulie, The Saturdays, Ciara, Ellie Goulding, Kazaky, Katy Perry, Doxi Jones, & Beyonce, while his official remix of The Scissor Sisters track "Only The Horses" probably tops this particular pile for us. But Guy also produces his own tracks too, two notable successes being "My Life" & "Ibiza Trip", both finding favour internationally, while he has charted collaborations too, most recently with performing artist & vocalist, Peyton, the result the rapturous "Reach Out" which is, even more than The Scissor Sisters snippet, knocking on our number one Guy track door. So, with so many to choose from you can see our towering task, one which we have, once again, enjoyed being engrossed in, a terrific trip you can too take by heading to https://soundcloud.com/guyscheiman, while that top of the tree track belongs to his resplendent vocal remix of Flo Ride's "Wild Ones" featuring the vivacious voice of Sia, one officially released on Atlantic Records, one which we share in full video glory beneath, while, to add it to your collection head to https://itunes.apple.com/album/wild-ones-guy-scheiman-vocal/id500366574?i=500366580&affId=1590916&ign-mpt=uo%3D5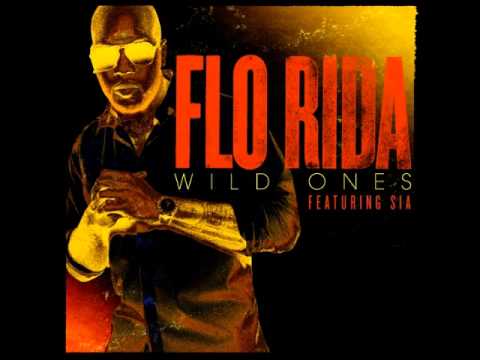 To a podcast mention now and our attempt to draw a line under 2012 once and for all has been fabulously thwarted by Brent Nicholls who has shared his picks of the year, a brilliant blend of the genres Brent lists as "…commercial tracks, dirty tunes, old school flavours, remixes, covers, pumping & jumping…" no less than 34 tracks that make this three hour compilation one that offers something for everyone and everything for someone,  download/stream options a click away at http://djbrentnicholls.com/web/2013/01/23/mmxii/.
Right back to our track producers and to  Javier Medina, the next in our spectacular six, he like the two before him, despite the distance between us, having become a close companion, over three or so years this partly due to the fact that we share a fellow friendship in Leomeo Carandang. but moreover through the support we afforded him from when we started following his music making back in 2009. And while we cannot in any way take the plaudits for propelling him into the path of Alex Erfan who brought Javier across from his Barcelona base to London to star in both As One & Lovechild parties, we reckon our music features & podcast promotions helped in some way. That said, Mr Medina up until this time had made his wonderful way around Europe & across to Australia, that on top of regular residencies back home for Dboy & Devotion. However, without question, his biggest break in a long & hard working career in music, has been his marriage with Matinee, one that now sees Mr Medina as a prominent part of a world tour team that includes Taito Tikaro & J Louis, trips to Miami, New York, across Europe and also here in London have undoubtedly increased his playing profile, we making the most of the brief catch up back in the summer. And while we will be missing out on his headlining appearance for Matinee "Pervert" this coming Saturday, as we are away in Antwerp, we have no doubt he will make his magnificent mark, his influential involvement in the brand, to our mind, having contributed to s shift in musical genre & style.
However, all that said, Javier's studio work spans his career as much and with the recent formation of Classroom Records plays a significant part in Javier's day to day life, an independent dance music label which he formed with fellow Spaniard & D.J. Jorge Soüst, both individuals sharing the ethos of the label which they describe as one born out of "…more than 10 intense years of experience behind the desks, in which we have developed our own concept about music, beyond the ideas and limitations pre-established in each moment of our  professional careers, allowing us to synchronize both biorhythms in a constantly evolutionary state…", adding of the label's aims which are to "…keep on exploring & experimenting, to show the world our own vision of the current clubbing scene…".  And since its birth in February and formal launch in May, Classroom Records has released five tracks, each with a variant of remixes, productions extending to Oscar De Gala's "Mechanish" & Marc Galindo's "Space Invaders"  while both Javier & Jorge have produced one each, "Hole In My Bed" and "Gypsy Clap" while the latest is a Sebastian Manuel & Hony Dijon recording, "The Age Of Communication" doing great guns, not least that it featured on the front page of download site Beatport's house genre section, no doubt propelling Classroom Records as a label to a wonderfully wide audience. Yet with the tracks firmly in the tech to techno bracket, with our aging tastes, they are not really our bag, while you can soak up all their splendour by heading to https://soundcloud.com/classroom-records while for our tip top Javier track we go on a nostalgic trip, finding the delightful "Nirvana Dream", a joint production with Mr Medina's & our Parisian pal, Leomeo.
Onto fabulous number four of our spectacular six and a fellow resident of Barcelona who too manages his own record label jointly with Nacho Chapado, the label in question being Guareber Recordings and the man of the moment, Ivan Gomez, a D.J./Producer of profound proficiency who has been treading the live set & studio boards for over fifteen years now, in that time amassing an array of club residencies & guest slots right across his home country & the whole continent. With appearances here in London for the huge LGDF Festival & at Beyond, memorable moments for us, Ivan follows a  feverish schedule that still sees him continue to party in Portugal, spin in Spain & impress in Italy, while continental switches also see's Mexico  a dynamic destination for him. However, hoveringly in recent years, the studio has taken up more & more of his time, Ivan's passion for production evident in the output which never fails to impress, while the Spanish spirit that is his every heart beat shows through in his music making magnificently, the genre blend come hopping that includes tech, progressive, tribal, minimal & underground, occasionally tinged with uplifting vocals, also mirroring in his live set performances. Add to all that,  when you see the vast array of artists works he has remixed & D.J.'s he has covered, Peter Rauhofer, Offer Nissim, Mike Kelly & Pagano just four examples and labels that have carried his work including Star69, Twisted USA, Matinee Recordings, & Sorry Shoes, Mr Gomez's considerable credentials cannot be denied, rather celebrated.
So to the Gomez studio of productions we go, first taking a quick look at a just one of many notable achievements, he having as recently as 2011, achieved a number one on the prestigious Billboard list in The States with his remix of Yoko Ono's "Ono Move On Fast", while heading for that outstanding output we deluded to just now, we find a Soundcloud site packed with no less than seventy two productions in the last twelve months alone, a truly phenomenal number in some ways difficult to comprehend as that means, on average, he has produced a track or podcast every five days of the year. So picking out highlights from all these is pretty mind boggling, we concentrating here in Ivan's own tracks for the first, which include "Funkagain", "Your Love", "Get Well", "The Rhythm", the interestingly titled "Cada Die At 5am", "La Musika", "Somebody 2 Love" and "2 The Sky", while "You Drive Me Crazy" definitely floats our beats boat the most. As for of the many he has remixed with Nacho Chapado (and there are a lot), Offer Nissam's "I'm In Love" is close to the top of our list, although we head slightly further back into 2012 to fall on The Free Radicals Formation, a trio that is actually Ivan, Nacho & close friend & fellow producer, Fran Ramirez, their towering track "World" without doubt top of our tree. But with so many other's to choose from, the Ivan Gomez world is your oyster at https://soundcloud.com/ivangomezmusic, while his Beatport page at http://beatport.com/artist/ivan-gomez/70053 is a great nitro for the uninitiated, we  that fave our ours, "World", in Fran Ramirez radical mix form, right here.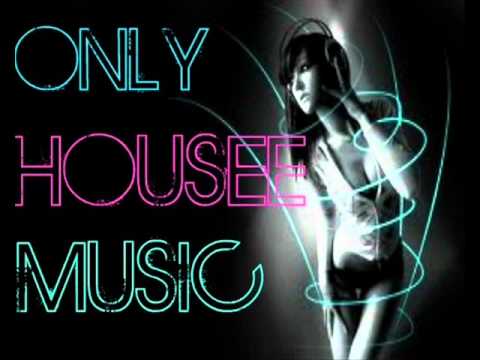 To that track mention we have be itching to share, it coming from London producer Matt Kotchi, who has worked with fellow friends & other seasoned  scene faces Rich B & Chrissy Darling, he an east end exponent, circulating clubs such as "Songs Of Praise" & "SOS", while his latest release, "Play Our Music" is the one that gets the DM mini mention, hitting on https://soundcloud.com/matt-kootchi/matt-kootchi-ft-martin-kirley serving up a short teaser, while a search on iTunes & Beatport will find official downloads via Toolroom records.
Onwards to our fantastic fifth of six producers focuses and we find Taito Tikaro occupying a spot that is richly deserved solely on the strength of the phenomenal productions that well & truly rocked our world in 2012, a string of hits that have not only, each & every one, made it into out Y.E. top 40 chart, secured ninth with "My World", this amidst one of the closest top ten's in our chart history.  However, virtually from nowhere in November came his huge & heavenly remix of DHP's "Not Alone" with studio recording partner Flavio Zarza, it claiming number one spot ahead of, what was till then, an almost certainty in Rony Seikaly's "Take Me Higher". But we digress as there has been so much more to Taito's year & indeed career, he a major torre de force in the Matinee package, probably their biggest resident D.J. in terms of stature and has played for the brand for close on ten years, not only playing a major role in this Spanish super clubs world tour, but, during the summer season, performs regularly at Amnesia in Ibiza, L 'Atlàntida in Sitges, DMIX & Le Madame, as well as all the major Matinee parties in its base in Barcelona, including the massive Circuit Festival every August. But Matinee aside, the list of clubs Taito has played reads like a who's who of clubbing, Rome's Muccassassina Haoman 17 in Tel Aviv, The Week in Brazil, Paris's  ShowCase, Space in both Ibiza & Miami, Madrid's Space of Sound  and Space both in Ibiza & Miami, while we can never really escape his Matinee connections, global destinations he has travelled & played for the brand over the years including in New York, Miami, Las Vegas, Toronto, Paris Amsterdam and, of course here in the capital, where, in the heady days of the Matinee London between 2006 &10, he starred The Collosseum & at Cable. 
But it's his studio work that we focus on here, as his production list is substantial to say the least and the labels he has recorded for just as impressive, major ones including Spinnin Records, Tommyboy, Gusto Records, Armada Music, Juicy Music & naturally Matinee Records, Taito describing his style of sound as "…hybrid, merging different styles to create a very personal overall genre, gliding across techno, electro, progressive and deep house…"this as accurate assessment as we could make, as you only have to listen to one of his tracks having read that to realise that pinpoint assessment. In terms of his discography, it's a question of where do we start?, the list considerable, Taito having worked with fellow Matinee resident J Louis on a number of mix & remix projects over the years, not least, "The Bodies Connection", the massive anthems "Shine On Me", "The Time Is Now" & "Looking For Love", while you will notice from more than a handful of his productions, that he also works closely with vocalist Vanesa Klein, who is too part of the Matinee machine, "Addicted" just massive, while for us, "My World" wins this mini competition hands down. Other huge dancefloor hits that have received the Taito mixing magic have included "Miracle Of Love" & "Show Me Love", the latter having been re-engineered for 2012/13 and is simply stunning, while more recently he has collaborated with fellow Spaniard Flavio Zarza on their track "Lift Me Up" as well as remixes of Florence & The Machine's "Spectrum" along with that number one of ours, "Not Alone". So, to pick out a favourite leaves us in a real dilemma, while you can choose your own or just soak up all of Mr Tikaro's terrific tunes by going to https://soundcloud.com/taitotikaro or checking out his Beatport page at http://www.beatport.com/artist/taito-tikaro/14553, while having landed on "Not Alone & "My World" so many times, we thought we would rather share that re-engineered 2K13 mix of "She Loves" which we adore.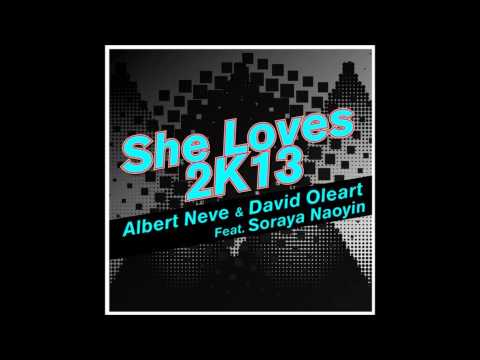 To superb number six of our spectacular six and, in reality, the word superb hardly does this Sicilian justice as the career he has carved out for himself both behind the decks and in the recording studio is nothing short of colossal and while some of our critics have questioned our occasional stance towards Francesco Pagano's style of sound, in the many years we have known this extravert individual, we have always admired his achievements and soaked up his scintilating sets, Plus simply by researching this piece on Pagano, affectionately called "The Italian Stallion", we cannot help but marvel in his music, while when you glance through the global list of clubs he has played in recent years, there is no-one we know that compares, huge guest appearance highlights surely Alegria in New York, Miami's White Party and Winter Party Festival, White Party Palm Springs, The Week in Sao Paulo, Living in Mexico City, Arq in Sydney, Circuit Festival in Barcelona, Space Of Sound and WE Party in Madrid, Space and Privilege in Ibiza. But we could go on & on really, not one corner of the globe untouched, while regular roving residencies in Europe include La Demence in Brussels, Rapido in Amsterdam, GMF in Berlin & Scream in Paris, while with Francesco considering himself as a proud Londoner, we would venture to suggest that is heart remains here. With the likes of Trade, Beyond, Matinee, SuperMartXe, A:M and even Onyx all part of his playing portfolio & magical memory moments for us, we also recollect with real fondness those heady days of Barcode Vauxhall, when he pumped & packed out the place with his phenomenal progressive performances. Plus with recent appearances for Deelooded & Room Service combined with his own club night Deviate, it seems that Pagano's roots remain here in the capital, even if he lives out of a travelling suitcase more often than not.
However studio productions are equally as impressive, in some ways more, as not only has he mixed & remixed for music industry a-list of artists, but he records his own tracks, occasional puts them into compilations that are of very much in the true sense of the word and he even has his own record label, Deviate (hence the club night of the same name). So what of those music industry stars, well Pagano's remixes & collaborations include The Scissor Sisters, Freemasons, De'lacy, Robin S, Kathy Brown, Peyton, Lisa Millet, & Billie Ray Martin, while he has also worked with fellow producers including Chus & Ceballos, Ralphi Rosario, Wayne G & Stewart Who?, labels supporting the long list of Pagano productions stretching to Stereo Productions, Nervous Records, MN2S, S2G Productions and biggies Kult Records & Universal. Add to that support for his recordings from  industry heavyweights Carl Cox, Paul Van Dyk, Bob Sinclair, Fergie, Cevin Fisher, Danny Rampling, & Quentin Harris, early productions including "The Ride", "Lessons In Love", Rocking Beat" & "My Religion", more recently his notable track achievements include "Trapped", "Kissing The Wookie", "Hispanicity", "Perfect World", "Loca" "The Reflex" &, "That Disco Fever", while we simply love his track "My Name Is Pussy Galore", a 007 sampler that never fails to make us smile. And as a measure of his success, not only have many of these original productions hit top ten slots of the official dance charts in the UK, USA, Germany & Italy but his latest mixed compilations "Digital Generation Vol. 2″ and "Trade – The Dark Side" have both reached the number one spot on the sales chart of Beatport, this the best source for his music, a click on http://beatport.com/artist/pagano/18177/ revealing all, while we leave you in the "Perfect World" of Pagano, this Ralphi Rosari remix right up there as our Francesco fave.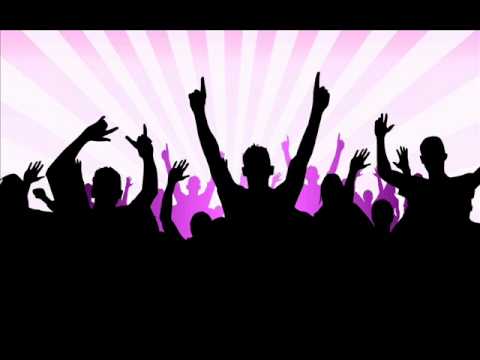 So, while our last mention was planned as a podcast propulsion, after that Fran finish, it seems right and proper that we wrap up this newsletter now, the proof of the pudding that this spectacular six of ours fully deserve that support we give right here, while for us, they are the cream of the track production crop. So, here's to Danny, Guy, Javier, Ivan, Taito & Francesco, may you all continue to wrap us in rapture with your records and continue to prove that "Music Is The Answer! (DISCO MATT)
After a break of just over five months, Matinee makes its mark on the capitals clubbing circuit once again with its "Pervert – The Beauty Of Darkness" themed event, a host of stars from the international scene landing on London as the brand prepares to storm into 2013, bigger & better than before, we delving into the detail, propelling the P.R. & giving our preview position on this potentially prolific party.
Like shopping in the supermarket which is brimming with brands covering every kind of foodstuff, the capitals clubbing circuit has its own bounty to boast, the list of clubs both past & present engulfing and extensive, whether north, south, east, west or central, while we could name enough to cram full a catalogue. Yet, like the cream in a traditional bottle of milk, there are certain clubs & brands that float to the top, past parties in this bracket including Crash, Action, Factor 25 & DTPM, while ones that are still surviving or relatively new to the circuit, extending to cream of the crop clubs Beyond,  Orange, Room Service & WAR. However, what all these examples have in common, is that they are what we would call, home-grown brands, ones born in London and very much about London, while in the case of Beyond and (to a lesser degree) Room Service, they have made an impact internationally, although when we look to the so called cream of the clubbing block, there are a handful of international clubs that have made their mark on the capital, SuperMartXe was one, while its stunning successor, WE Party, is a prolific other, the Spanish more than any other of our continental cousins, having viewed London as a rich playing field for their forays. But wait a moment we hear you cry, there is one name missing from that list, a Spanish super club that has been cutting a stride right across the world for the combined amount of years of its compatriots and was part of the first wave of what was affectionately called the Spanish Armada invasion of London.
Naturally we are talking about Matinee, the brilliant brand that has been spreading its rays of sunshine on the global clubbing scene for well over ten years from its base in Barcelona, touching virtually every continent with its captivating club events, while it is the driving force behind the now colossal Circuit Festival which takes place each August. And, during its time, Matinee has attracted the crème of the Spanish D.J./Producer crop, names such as Taito Tikaro, G Martin, J Louis,  Jordi Lights & Hugo Sanchez, some of which have since switched ship, while Mr Tikaro remains, without doubt, the brands biggest star, headlining scores of events both home & abroad, his name inextricably linked with the now famous La-Leche parties, not least in Paris, where he will star in the first 2013 outing on Easter Sunday. But the names connected with Matinee also extend to vocal divas, Rebeka Brown & Vanessa Klein two of the biggest and who have recording scores of tracks, many with the aforementioned D.J.'s/Producers, while also starring in Matinee shows across the length & breadth of the brands significant schedule. Indeed, Matinee continues to move with the times & the trends, having recently propelled a D.J./Producer whose music genre would not normally be associated with the style of this super club, yet he is firmly in the Matinee World Tour spotlight and will be next Saturday when this brilliant brand lands on London for its "Pervert" party.
But before we focus on this latest frolic, let's take a whistle-stop tour of our own, through Matinee's history of compelling clubbers on the capitals circuit, 2006 the first time it landed on London's scene shores, dazzling us & a roadblock turnout with an absolutely pulsating party at Area in Vauxhall, a short sequence from this brilliant base following. However, the then promoter, Oliver Mohns along with his artistic director, Logan Schmitz, saw an opportunity to massively increase the staging & spectacle of this Spanish super club in London, a switch from Saturday to Sunday and across to Fabric in Farringdon producing some of the most eye catching & iconic parties in its time, "Knockout" particularly memorable, not least for the massive boxing ring imported & taking centre stage (literally) on the main dancefloor. That said, the Sunday winds soon stalled in Matinee's sails, meaning it was all change again, a move back to what would prove at the lion's den for this dance delectation, Vauxhall, plus a second switch of days back to Saturday's, pitting it against The Orange Group, which would ultimately prove its demise. The Colloseum nevertheless scored a string of successes for Oliver, while a split from his co-promoter Logan Schmitz saw SuperMartXe enter the fray, which, coupled with extended Beyond parties & other Orange Group offerings, would knock Matinee right off its popularity perch, even a move to the hi-tech venue, Cable in London Bridge only serving to sink a further nail into its coffin.
Then the final straw that broke the Oliver Mohns back, was the announcement on NYD 2010 that Matinee had decided to award the London franchise to Logan, although the euphoria the man of the moment Mr Schmitz was soaked in would be short lived, as six months on the scene is a long time & the winds of change saw The Orange Group deal further fateful blows to Matinee meaning that by 2011, it had retreated its armada away from London's shores. So, isn't it interesting and ironic that the very same group that seemingly masterminded its demise, announced early in 2012 that Matinee would return to London under their steership, one that received a mixed reaction at best, while some like us, looked on the Spanish brands decisions as nothing short of suspicious, although we were hearted by the possible prospect that Matinee would return to its original host home, the amazing Area. But that pie in the sky dream of ours was short lived , as the first foray would be at Fire, one we opted out of, reports coming in the venue was just not right for Matinee, the shows for which it is renowned, a shadow of their former self. So, given this, we decided to brave the second 2012 showing, the saving grace of this gathering being a scintillating set from Steve Pitron, the impropriator that was Fire playing out before our very eyes. Yet while Matinee went on to score more successes both at Brixton Electric & at Fire, it would be the Matinee vs. Beyond 12 hour extravaganza at Area in the summer that would re-engage us, our Barca buddy Javier Medina showing a superb set hand, but Mr Pitron yet again stealing the show, Matinee finishing its 2012 tour on London on a real high with the gigantic "Ghetto" gathering, also linking in with Beyond at Area.
So, given our remarks about the marriage of Matinee with the venue that is Fire, it will come as no surprise that we are depressingly disappointed with the decision to house the first foray of 2013 in this arched arena, the ceiling height just one of many restrictions that, in our view, make Fire a small size glove that simply doesn't fit the massive Matinee hand. That said, with the brand having decided to go "…dark & dirty…" (the London promotions teams words not ours), maybe Fire does fit Matinee like a glove, this meant in a positive way given the theme of the party, the dark & secluded spaces of the venue perfect for the portrayal of this "Pervert – The Beauty Of Darkness" event. Indeed, delving deep into the promotional team PR, these snippets suggest that the Matinee magic may well manifest itself magnificently, not least that their plans ask us to "…get dark & dirty with the planet's biggest gay clubbing brand, as it gets bigger and better for 2013 with spectacular new themes and world class production direct from Spain…", adding "…we are set to transform the main room with never-before-seen effects on a specially installed stage, Matinee Spain & Elektra Paris create 'The Beauty of Darkness' with a stage performance of your wildest dreams, packed full of the hottest perverted dancers…". And all this is possibly plausible given the fact that the marvellous Mauricio Ortiz is back at the helm of the Matinee London team, this capable chap having been the right hand man to Logan Schmitz during those spectacular SuperMartXe seasons, who has steered a successful string of CasaLatina parties and was a breath of fresh air to Beyond recently too. So, we have every confidence that he will deliver on those PR proposals for "Pervert", the P.A. addition of Vanesa Klein to proceedings adding foundation to our faith in this foray, despite that niggling doubt in our minds over Fire, Matinee Spain nevertheless weighing in wonderfully with this dynamic diva, whose vocals helped Taito Tikaro's towering track, "My World" storm into our top ten chart of 2012
That neatly moves onto our delving deep into the dark that is the D.J. line-up, we once again dejected that Taito Tikaro will not be making a trip to London to represent the brand, this despite appearances at virtually every other destination in the Matinee World Tour, while being a major feature of parties in the clubs home country. However, we are graciously gratified that Javier Medina will be the one flying the Matinee Spain flag at "Pervert", although this is one of a number of indications that the music policy of the London incarnation is very much more tribal & tech than uplifting, vocal  & euphoric. Indeed, with our Italian stallion Pagano a late entry into the line-up, along with London stars that include Lee Yeomans, Massimo Paramour & D'Johnny, for those of you familiar with their musical genre styles, the words uplifting & vocal hardly come into their playlist equation, the saving grace on this occasion not Steve Pitron, but Pier Morrocco, who we hope will feature in the main room rather than mirrorarch proceedings. Yet, we are ever hopeful that selections come close to the wonderful "Perfect World", Pagano's track neatly remixed here by Ralphi Rosario, although we suspect Javier Medina's remix, featured in the video a little later, will be closer to the mark.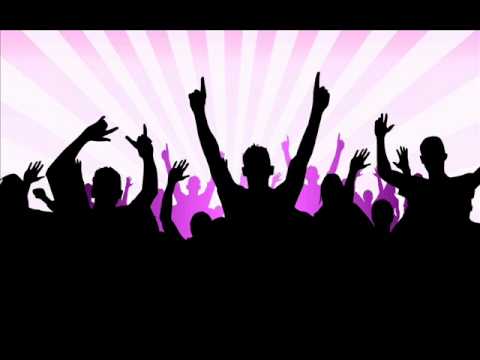 So why are we casting doubt over the shift in music policy?, well while we have to acknowledge that Europe has turned more tribal, our love for Matinee has always been manifested in the uplifting, vocal & euphoric sounds it was always well known for, while a trip to http://orangenation.podomatic.com/entry/index/2013-01-10T04_42_31-08_00 will give you a flavour of what we are talking about and what to expect at "Pervert" next Saturday, perhaps a soundtrack that suits the dark & dirty direction the brand is digging itself into. However, more light relief will surely come in the form of Doug Silva & Fabio Luigi, who will be masterminding the music in Fire's little lounge space, a room that, hands down does it the most for us and by a country mile, even over our spot next to the D.J. booth in the mirorarch.
Now, with just over a week to go, it seems appropriate to move to the event detail, Matinee "Pervert" taking place next Saturday (2nd February) at Fire in Vauxhall,  advance tickets very much the way to go, as we expect this to be a roadblock rendition, that on top of being the first full-on foray at Fire since Orange on NYD. But if you are thinking early birds, then think again, as this £10 offer expired last Friday, although fear not, as £15 advance ones are still very much up for grabs by  heading to Soho outlets Prowler, Clone Zone (both shops), Fifty Dean, Ku-Bar (Frith & Lisle St's) and Rupert St, as well as at all Orange Nation events between now & then (just ask at the bar). But if you prefer the convenience of going online, then head to http://orangenation.co.uk/events/matinee-pervert/ and click on the "buy tickets" option, while should you wish to pay on the door, then be warned to expect to pay more. Then, for those of you that really want to indulge, why not go the whole hog and book a VIP table, the deals as follows; from £250 for 5-7 people (including entry – one bottle of spirit, one bottle of bubbly, cake, balloons, VIP area overseeing the main floor & queue jump), or from £375 for 8-10 people (including entry- 2 bottles of spirit, one bottle of bubbly, cake, balloons, VIP area overseeing the main floor & queue jump), enquires to be directed to 02078206752 or 07789996378 where further details including the minimum 25% deposit will be advised. Plus, with hosts JJ Clark & Alfonso Cinique looking after your every whim, there is much to marvel at with this Matinee meet, not least that we know the team a truly excited to have a massive Saturday party in Fire's main room, mirrorarch and lounge, more detail up on the events page at http://facebook.com/events/122467604587638/, while this is a flavour of what to expect from "Pervert" next Saturday, of course overlooking the shots used from the vs. Beyond bash at Area!!!!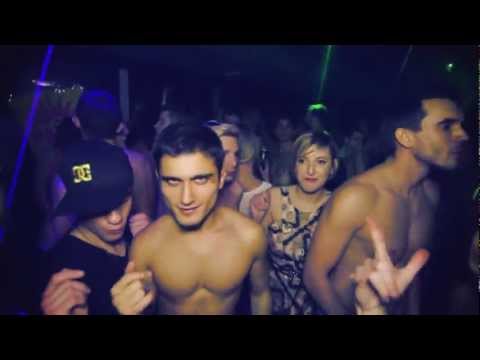 So, does Matinee get our thumbs up, well in some ways yes, others no, so perhaps a horizontal thumb rather than a vertical one, although we are certain sure it will be a stunning success, we sadly unable to attend as prior commitments will find us partying with Propaganda at Red & Blue in Antwerp. However, as this Matinee "Pervert" is sure to be one of THE places to be & be seen on the scene next Saturday, we reckon that you should more than consider to "Go There! Be There! (DISCO MATT)
Drawing a line under a lack lustre last year, we lift up on our music newsletters where we left off, restarting our "Podcast Picks & Tracks In the Mix" series with the first volume for 2013, picking out some of the latest podcast productions, while re-capping on our top track of 2012 as well as our tracks of the week from this year so far.
Having planned this new newsletter series back at the end of November, like much of our writing in 2012, it didn't really get off the ground, although with a steadfast determination to put delinquent deliveries behind us, we restart our "Podcast Picks & Tracks In the Mix" series, today marking the first volume in a 2013 weekly set that will switch focus from podcasts to tracks and back again, while also hinting towards newsworthy items & upcoming releases, sharing podcast & track page links along with YouTube inclusions, this first edition of the year having a London as well as a "protégé player" feel to it.
So let's get on and first to a D.J. who has certainly been through the mill recently, a pretty straightforward operations plagued with complications that laid Hifi Sean's deck duties to waste for well over twelve weeks, cancelled gigs in London & internationally leaving him pretty much down, but fortunately for us & all his music following lovers, not out. But the great news is that this brilliant beefy bloke is back, having played gigs at Orange and, just this morning at Beyond, while all that international work is kicking back in too. And while his 2012 didn't end in the best possible way, he has given us his own "Retrospect" on a year that he may want to forget, save for the superb sounds he has selected in his compelling compilation, a sure-fire collection addition by going to http://hifiseandj.podomatic.com/.
Now talking of Beyond, another D.J. that starred this morning in our favourite club on the capitals circuit, was GSP, this gentlemen Greek who, for us, will forever be linked with Mykonos music festival, XLsior, has plenty more in his playing portfolio, from his Athens base GSP being  heavily involved in the weekly club, Apartment as well as a host of international gigs including WE. However, London has been his playing field for the last few days, The Hart boys welcoming him back to the Gigolo decks on Wednesday, while the second showing in Beyond's main room will surely cement his character in the eyes of clubbers here. And having propelled his series of "Energy" podcasts in our movers & shakers section, it seems his latest production is destined for delivery there as well as here, his Vol. 5 devoted to London and in true GSP uplifting, energetic style, so well worth a listen & more at http://djgsp.podomatic.com/entry/2013-01-08T07_13_46-08_00.
Now to our first track mention and one which ended 2012 on a D.M. chart topping high, Taito Tikaro having also rose to the accolade ascendency of our Producer Of The Year, not least from this resplendent remix of DHP's "Not Alone", which continues to tumble our tears with each & every listen, so one to start 2013 as we left 2012 off, in Taito track hit heaven.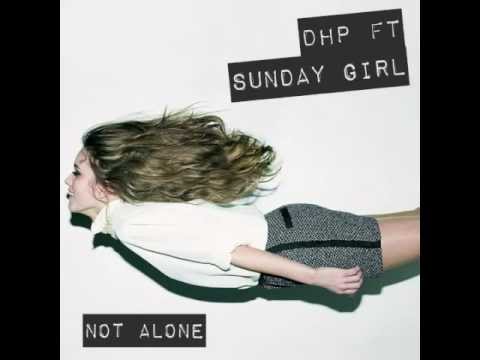 Onward to our next podcast production and the first of "protégé player" picks which goes to a talent who tintered on the brink of regular residencies on the capitals clubbing circuit last year, Norbert M having been successful in a string of D.J. competitions that saw him play at Heaven & at Fire & Area, although this promise proved to be a bit of a false dawn for this impressionable individual. However, this scene stalling set-back hasn't stopped Norbert in his podcast production path, he having compiled no less than 12 in 2012 and with his first this year named "Thirteen" he continues in his funky disco & tech toned directional style, this latest production, pretty easy on the ears as you will find out by going to http://norbertmik.podomatic.com/entry/2013-01-16T17_10_07-08_00.
Sticking with the protégé theme and with London, as we are for this first 2013 newsletter volume, we look to our Premier Protégé Player, Zach Burns, who is one of just a handful of D.J.'s that devoted a podcast to 2012, his final "Hose Sessions" edition of the year, picking out a track from each of the previous eleven, along with his December track pick, making for a compilation that really does take you on a magnificent musical journey through the last year of the brilliant Zach Burns beats world.  And having bucked the trend on many, he had a spectacularly successful 2012, scores of gigs in London & across the continent, raising his profile even higher than it was in 2011, meaning we couldn't have started our "Podcast of The Week" choices in 2013 any other way than selecting this as our top of the tree choice and one still out there to add to your collection by going to http://djburns.podomatic.com/entry/2012-12-28T09_03_18-08_00.
Switching to tracks for a moment, our next sharing selection goes to one that we labelled as our birthday track, making it to our final "Track of the Week" choice of 2012, also charting into our top ten of the year, but one that may well re-appear in our 2013 countdown, hence its inclusion here, the fabulous D.J. Eako & Jason Chance's "Deep Inside My Soul" still rocking our world.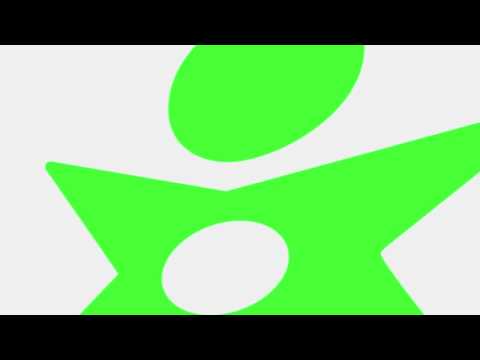 So to our next podcast pick and we couldn't pass proverbial free parking without driving our compilation car in the direction of our Premier Protégé Player for a second time, Zach Burns having just last night starred, also for a second time, at prolific Paris party Scream, he having made their series of "London's Burning" outings his own, Ludo & his terrific team surely welcoming him with open arms,  just as they did  with us  a couple of weeks ago when we were too in Paris for this heavenly happening. But back to Mr Burns and in true Zach style, he has devoted his first "House Sessions" to his appearance at Scream, while we are eagerly awaiting his live recording from last night's event, which should be published via his Soundcloud site in the next couple of days. However, in the meantime, we highly recommend you head to Zach's Podomatic page at http://djburns.podomatic.com/ and add this thirtieth monthly mix to your collection quick sticks.
Now, combining both protégé player and birthday themes with our selections, while we have already devoted the first "Podcast of The Week" feature & the first D.J. Focus of 2013 to this terrific talent, given it is Adam Turner's birthday today, we simply couldn't resist giving his new podcast another push, "Not Another Fu@king House Session" far from both the words not & another, as we cannot get enough of this marvellous man's music making, we having to wait, very patiently, over five months for this compilation, after being blown away by his "House Of Summer 2012" mix, which safely made it into our top five podcasts of the year, this new compilation heading for a similar destiny and one, like the former, we absolutely adore, the vocal into progressive journey twists a triumph and so one we are sure you will love too, grabbing your copy via http://adamturnermusic.podomatic.com/ a musical MUST.
Track time again and to our first weekly pick of 2013, one that absolutely enthralled us in the final few dancefloor moments of 2012 at Beyond and did exactly the same on NYD, Steve Pitron the purveyor of the pulsatingly stunning "Strange Fruit" by Jay Lumen, he brilliantly blending it with the classic "Sunday's At Heaven", leaving us breathless with its brilliance, a real head in hands job, as it continues to do in its pure "Original" mix form right here, heads up to Mr Lumen for storming our Y.E. chart to position four, toppling many others in his wake.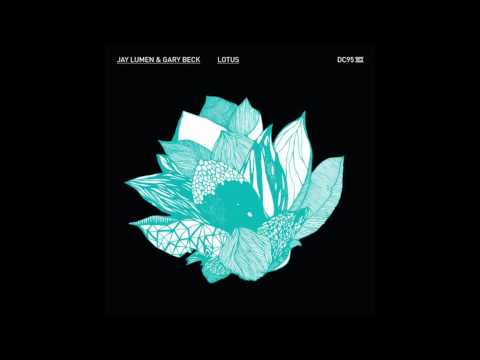 Back to protégé's, podcasts & birthday's another one of our prized pack celebrating his birthday today, Chris Brogan having been on our protégé list for quite a while now, he first impressing with his podcast productions some three years ago, while dips in & out of the scene have kept him in our minds eye, even if he may have missed out on mentions recently. However, given that it is his special day today, plus the fact that his Friday frolics at the Edge in Soho will be added to when new Saturday club night "Baked" launches round the corner at Green Carnation on 2nd February, it only seemed right & proper to include him here, a glance at his Podomatic page revealing no less than five productions from 2012 to choose from, "Baby Cakes 4" and "Of With Their Heads" out top two choices, while, appropriate for the weather at the mo, is his "Winter Warmers" mix, the choice being all yours by going to http://djchrisbrogan.podomatic.com/.
So, to our final podcast for this first 2013 newsletter series volume, this in response t a message (we suspect tongue in cheek) which said "…what has happened to my podcast mentions…", this despite him being part of our one November newsletter at the time of his last release, while Jamie Hammond, given the other includes here, makes for a fitting match, not least that he stars alongside both Adam Turner & Zach Burns at the Monday night clubbing colossus that is Popcorn at Heaven, next week seeing Jamie play alongside his spinning sparring partner Alan K at the monthly outing "Trinity". As for his podcasts productions, he was one of just a handful that got a mention in our music newsletters (of which there were very few), his November "Sleepless Night" the last we covered, while since he has posted his live mix from the now no more Gaydar Radio, while it is his "After Dark" compilation, published just five days ago that gets our thumbs up, an uplifting collection of tunes but with a definite tribal twist that plays into the hands of those international clubs that will pepper his playing programme throughout 2013, so one worth of more than just a listen by heading to http://d-jamie.podomatic.com/ and pressing that download button.
So to our final track mention for this time and our second "Track of The Week" choice of the year, one which was rocking our world in 2012, but really hit the mark during his set at Beyond on NYD, Pagano playing us the tribal version of his tremendous tune "That Disco Fever", but hitting our house mix mark here, this among other productions of his seeing him ascend to a regular slot in the Supports section on our website.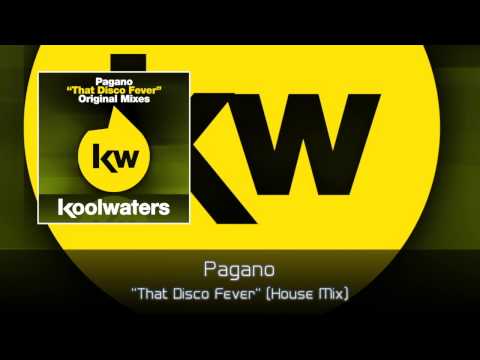 Well that's almost it, but just some small snippets of news before we close, a brand new Steve Pitron podcast on the cusp of completion, while we have been privy to exclusive exposure of the equally new Pitron & Sanna track production, it still very much under our gagging order wraps, but is one we will bring to you as soon as we can get our mitts on it. As for our next newsletter , we will be switching our focus to track rather than podcast producers, also heading across into Europe to give next weekend's volume two edition  an international flavour, this ahead of our trip to Antwerp the following weekend. Plus with our latest podcast & track of the week feature to come, along with the promised music review of Profile/Lo-Profile, which closed doors ten days ago, there is much more music coming your way in the next seven days, while in the meantime, we trust there is plenty here to keep your ears buzzing & your feet tapping, all the podcasts and tracks proving, to us at least, that "Music Is The Answer!" (DISCO MATT)
New for 2013 is this Music/Picks post, propelling our Podcast & Track Of The Week choices, Adam Turner coming up trumps with his "Not Another Fu@king House Session" composition, while our Italian Stallion Pagano goes all "That Disco Fever" on us to scoop our top of the tree track choice for the week, download/stream options image click(s) below, while we deliver our delectation on the duo beneath.
Having only just dipped our toe into the vast lake that could have & should have been the posting propelling of both our podcast & track of the week picks, just a small handful of special music features published on our website, the main focus has been through our Facebook pages, although with 2012 being a challenging year, even these have been affected somewhat. So, with a steadfast determination to make amends in 2013, we are planning a short & sweet weekly special music feature to include both picks, a paragraph (or maybe two) devoted to both, so one for our "Podcast Of The Week" & one for our "Track of The Week", the plan to publish in line with our weekly music newsletter each Sunday, while to mark the beginning of this new weekly feature, we have purposefully split it away from Sunday, starting our working week as we mean to go on, with marvellous music from two terrific talents.
So let's crack on and first to our "Podcast Of The Week", this our second choice of 2013 and one we have been anticipating for a while, Adam Turner having well & truly rocked our world with his "House Of Summer 2012" production, one that made it into our top five chart of the year, no mean feat when pitched against the captivating, colossal & compelling Steve Pitron productions. And 2013 looks like being a second year that Adam will be challenging chart topping position, his "Not Another Fu@king House Session" and interesting title, given that it is his first since that summer release, but one that has been well worth waiting for, he very much kicking off where he left off, the first track a vivacious Shawnie Taylor vocal track that hits the mark magnificently, Adam then taking us on a jubilant journey, a marvellous mixture of progressive & uplifting  tune choices sending us skyward just as he did in the summer. But this new session is very reflective of how Adam's burgeoning & terrific talent has matured & grown over the last few months, the progressive influences in his music coming more to the fore on this compilation, we predict that this production should open new avenues & doors for this impressive individual, Adam already boasting regular residencies at Circa, Room Service, & A:M, with more to come this year we sure to make many more trips to see Adam in action, a trip to  http://adamturnermusic.podomatic.com/ will see your safe passage to this latest production, while watch this space for a D.J. focus on Mr Turner, coming up this Saturday.   
To our "Track of The Week" now and one that we have been itching to share for a few weeks now, although with the festive season seeing us wrapped up in our year-end music features, we had to put Pagano's "That Disco Fever" on the back burner, although having soaked up his splendid set at Beyond on NYD, it was just a matter of time before this terrific tune made our track top of the tree slot. And that time is now, "That Disco Fever" coming in two mix versions, we leaning a little more to the house version, although were thrilled when Francesco played the tribal mix for us at Beyond and, if we are honest, one that grows on us with every listen. Indeed, our Italina stallion has been pretty busy in the recording studio, a whole stable of songs being produced in recent months, meaning that while he didn't make it into our coveted top five producer chart of 2012, this year should see a safe passage for him for sure. And it seems that on top of track productions, Pagano remains busy promoting his own club Deviate, while also featuring in some of the biggest events across the globe, he having hot footed it to beyond on NYD straight from WE's New year festival in Madrid, while the list of others is endless, his dynamic draw still very much in demand.  As for "That Disco Fever", Pagano has captured the essence of uplifting & energetic house music brilliantly, and without vocals we may add, both versions released on Koolwaters production and for download on Beatport at http://www.beatport.com/release/that-disco-fever/1003139, we having already added our preferred mix to our collection, although both come with the DM recommendation, while to listen right now, just click on the YouTube link below.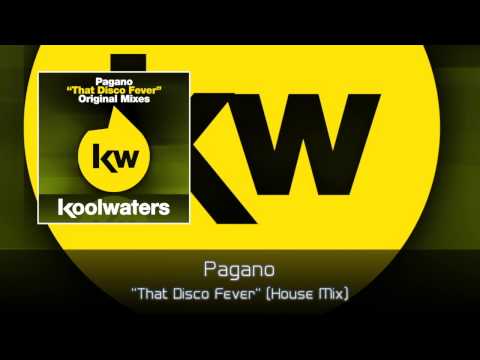 So there we have it, our first weekly podcast & track pick post of 2013, the download options we have shared here available via the banners on our website, both Adam's prolific podcast & Pagano's tremendous track proving that "Music Is The Answer". (DISCO MATT)
First there was the shock news of the closure of Gaydar Radio and now, owners QSoft Consulting, have delivered a second crushing blow to the gay scene, this time with the sudden ceasing of trading of its Bar Soho Limited business, meaning that, as of immediate effect, both Profile & Lo-Profile will be no more. So, amidst no warning & no opportunity for its staff, key players & customers to say a fond farewell, we find ourselves picking up the pieces of this pack of cards closure announcement & trying to put them together into a special report reflecting the mood of many for whom this is new news even bigger a shock than the last.
As the collation issues its mid-term report in a period of austerity that is now predicted to grip the UK for an extra four years, it seems that the tough economic times will continue to have an impact of our lives for a long while yet, although with a determination to make 2013 our year of "Positivity", from day one, a real sense of optimism of bigger better & brighter things to come was sweeping across us, a definite new DM dawn on the near horizon, with the first weekend of 2013 encompassing Paris & PLAY>TIME. However, with the news of Gaydar Radio's closure having shocked us, we had an inkling that this may be followed by another announcement, our report at the time saying "…this decision that will see Gaydar Radio close its door today, possibly having a knock on effect for QSoft's bar & restaurant arm, Bar Profile Limited, which has been reported to be carrying a pre-tax loss of £2,195,581 in 2011 and so, purely in financial terms, could also be in danger of a rug pull closure.." we adding, "…however, we guess that announcement is for another day…". But that other day has come, just four after the shocking news of Gaydar Radio, we find ourselves soaking us the not so shocking but stunningly sudden closure of Profile & Lo-Profile.
Yes you heard us right, Profile & Lo-Profile, as of today Monday 7th January, have ceased trading, the news, as it did with Gaydar Radio, filtering through on Facebook, while it wasn't long before the official announcement was e-mailed to us, QSoft's chairman, Henry Badenhorst, saying this, "It is with great sadness that I have to inform you that Profile & Lo-Profile will be permanently closed from 7th January 2013…" he going on to explain that "…the building is undergoing major refurbishments required by the landlord and an agreement was reached for the lease to be surrendered back to the landlord after various problem areas could not be resolved…". So, taking this on face value, we can understand that there has clearly been a dispute over the tenancy agreement, although what is not clear is whether that agreement was due for renewal, or whether the landlord had sought a review under the terms of the lease, given those extensive refurbishments that, if you have visited Profile in recent months has been all too evident given the scaffolding that has shrouded the entrance. However, that word "surrender" seems to be key here, as, if we are reading this correctly, it looks like there has been little attempt to fight these agreement complications tooth & nail in defence of a business that has not only become a cornerstone of the Soho scene, but is one over six years established, rather the towel was thrown in for that greater or lesser, whichever side of the fence you sit on, evil of life.
So, lease issues or not, it seems that, as with Gardar Radio, our beloved Wardour Street wonder, the creative combo that is (or was) Profile & Lo-Profile, has lost its fight for survival down to that evil word money, the figures speaking for themselves as that considerable debit the holding company, Bar Profile Limited, was carrying, we suspect too much to continue to bear. Plus, the raw facts are that, save for PLAY>TIME on Friday's & a sizable chunk of Saturday's, Lo-Profile was not a viable turnover proposition, one also under continual licensing pressures/issues, while the seven day bar come restaurant operation upstairs, Profile, was surely a real cash drain on QSoft. Indeed, the grandiose plans to push the food side of the business, the first few months seeing it open early doors & serve breakfast, the American diner style menu finding initial favour and it soon outshining many of its round the corner food serving competitors, was all relatively short lived. Indeed, with so much of the bar's floor plan given over to dining space, must have found itself battling to cover costs, while, like its sister below, Friday's & Saturday's proved the singular popular nights of the week in what was always going to be an ever decreasing circle of its fight for survival. Yet, all that said, what Profile as a bar achieved during its now short 3 ¾ years on Wardour St., is something the team can be proud off, raising the Soho sophistication stakes substantially and providing a platform for some amazing D.J.'s tout their talents, who can forget the "ClubNation" Friday's with Phil Marriott, the Zach Burns sessions & the likes of Nathan Six & Jamie Head, who always seemed to excel in this smart space.
No, it has not shocked us that Profile & Lo-Profile are no more, but what has truly shocked & stunned us is the speed & suddenness that it has both happened & been announced, our trip to PLAY>TIME last Friday now sadly proving to be our last, as with the immediate closure, there has been no opportunity to say a fond farewell to the place, in what would surely have been a much more gracefully & gracious departure from the scene than this. And, that is what has actually angered us, as surely QSoft were aware sometime in advance of today's announcement, that this day would arrive and so, surely, for the sake of so many fervent fans, loyal customers, key players & staff members old & new, would want to have left on some sort of a, if but sadden tinged, high, a final Friday or Saturday fling surely the fitting end to a brand that has made a huge impact of the social & clubbing lives for many in Soho. Indeed, we would go as far to say that QSoft owe a debt of gratitude to the scores of stars that have helped line its pockets, bringing their wealth of talents to the fore, many of which you would associate with the big boy clubs in London & internationally, the likes of Steve Pitron, Paul Heron, Pagano, D'Johnny, Tony English, Jodie Harsh, Jamie Head, Mikey D, Brent Nicholls & Oliver M, while scores more made Lo-Profile a prolific playing ground, some developing & nurturing terrific talents, Zach Burns forever linked with the place. Then there are the clubbing connections, Gigolo having been born there, SuperMartXe, Lovechild & Salvation having used it as a pre-party platform, while it would feed others, A:M & Beyond always benefactors, although Soho was made so richer by it very presence, meaning that to bow out so ungraciously & without any kind of generous goodbye is nothing short of scandalous.
As for the reactions, well they speak the biggest volumes in terms of the magnitude of the loss that Profile & Lo-Profile's closure has caused, Facebook having gone viral on the subject, this just a small collection of reactions, the first from one of the clubs Managers' who spoke out first by saying "…Life is hard and most of the time I feel I'm struggling to get through every day. Today made me look back at my life and see that I have been blessed to have worked with the greatest team of people I could ever have asked for — life is hard and sometimes the happiness you were searching for was right with you the whole time I will miss you all…", this causing a floodgate, tributes & comments pouring in, this from Zach Burns, "…Sad news, very sad to hear off Profile & Lo Profile closing today. Must thank Paul Beardshaw & Raphael Goes for giving me the chance to join the venue & team of DJs, Lo Profile was one of my favourite clubs, every time spent there has been amazing & a massive boost for me. Over the time there I met many great people from the team, It's been truly awesome, you won't be missed because I'll still see you all but wish you all the best for whatever's to come next…" while one of its biggest supporters & also a key player there, Seenqueen's webmaster & scene D.J. Brent Nicholls saying, "…I can't believe one of London's best clubs and bars Profile & Lo Profile are closed. I loved djing there, it had a touch of the old school glamour clubbing and was one of the few quality crowds and venues London had. Why are all the 'great' places closing? Although there are other quality venues, there is also a lot of sub standard clubs and venues…this is a sad reflection of a gay scene in decline…this is also an opportunity for other venues to step up to the plate, when one door closes another one opens…but there will never be a door like Profile/LoProfile…we were a family that had a home in the heart of vibrant Soho. Goodbye Profile/LoProfile and thank you to all those that made it the fantastic place it was…".
But with so many more like this from one of its heavenly hosts Andrea Drudikova, "…Such a shame Profile and Lo Profile closed down. Sending good vibes to all the staff. It was a fab place where we always had lots of fun…" and this from one of its most well known Manager's, Raphael Goes, "…It's a very very sad day, spent a big part of my time in London inside that venue, so many good moments, so many new friends, can't believe I won't be able to go back there to see everyone and have a tequila shot!!!! I'm so sorry guys, hope you are all well, miss you all very much and hope to be able to see you guys somewhere else now… Goodbye Lo-Profile…" sent all the way from Brazil, it is clear that this news is far reaching & affecting so many, meaning we could easily devote another post to the comments along, while what we will be commissioning, is a special review, not just capturing that last PLAY>TIME from Friday, but sharing snippets from reviews across the years in celebration of what D.J. & pal Mikey D exclaimed as "…one of the most fun and exciting places to DJ on the scene…" and one "…sorely missed in Soho…", while, pictorially, Seenqueen have already come up trumps with their own tribute and one well worth taking a look by going to direct link. http://seenqueen.com/web/club-pix-profile-lo-profile-memories/ while watch this space for some exclusive shots taken just this afternoon, when we were given an opportunity to step inside the venue for the last time ahead of the builders bulldoze, a special few minutes that gave us the chance to say bye to team members & toast what had become our favourite Soho spot ever, a fond farewell.
So while we remain ravaged by mixed emotions over this awful announcement, anger swinging to sadness & back again, we are determined, even if QSoft aren't, to mark the moment of Profile & Lo-Profile's passing with that promised reflective review tribute "Final Lo-Pro Fling" which we aim to publish on Saturday, while you too can say a fond farewell to these Soho splendours, Saturday the day, 7 p.m. the time, & The Yard the place to do it, details up at http://facebook.com/events/244194319045789/, raising a glass to the future to the team, but all toasting that farewell to a brilliant bar/club brand that, just a day after meeting its maker, is so sadly & sorely missed. (DISCO MATT)
Having dived into our last dance of 2012 within its wonderful walls, the New Year could only commence with a rapturous return to the brilliant Beyond, it's "NYD Super Party" very much proving the spectacular new season start that we hoped it would. But what made this first 2013 capital clubbing circuit colossus so captivating & which stars of the show shined the brightest?
For as many years as we can remember, we have spent New Year's Day on the dancefloor, when we were younger, partying right through from New Year's Eve, while in the period when we worked in the industry & in hospitality, we would always ensure that 1st January would be our day to party, often working the previous evening when many would have preferred it off. Indeed there would be nothing that would get in the way of what has become as much of a tradition as the rituals we follow over Christmas, even the distance from previous Essex & Kent county bases, not enough to stop us from being London bound and ready to party, sometimes into the following day. But it is New year's morning that holds the most magical memories for us and while we can remember the days of Trade on this day with fond reflection, since the turn of the century it has been Vauxhall rather than Farringdon that has seen the lion's share of our New Years Day dancing devotions, Matinee holding sway for one year, while what has become the biggest and, in our books, the best brand not just here in the capital, but across the globe, has dominated proceedings. And while we may have missed out in 2011, for reasons we won't go into, we were right between 2002 & 6 when it reigned supreme at the Colosseum and then at the truly awesome Area for 2008, 9, 10 & 12, meaning making Beyond for the first morning of 2013 was a foregone conclusion.
Now some would think that returning to the same club & venue within two days would be a little like overkill, although while we would agree in the vast majority of cases, when it comes to the brilliance of Beyond, we could probably succumb to its splendour from Sunday to Saturday, if that were ever possible, while there have been periods when we have turned up at its doors on a weekly basis. And that is a reflection of the regard in which we hold this heavenly happening, as we have said, the brand in our books the best by far and has become an all-time favourite, it having had a massive effect, not just on our clubbing exploits, but in our very way of life, many of the close friendships we have forged having been formed as a result of this outstanding outing, while every time we pull our keys from our pocket, both Beyond fob & chain is a resplendent reminder, not that we need to be, while it extends to other personal parts of our existence that, for good reason, need to remain confidential. But you get the gist of what we are saying, So Beyond as a brand and as a club is right up the top of our tree and one that, during 2012, has seemingly gone from strength to strength, confounding its challenges, continuing to make its mark both in London & internationally, while, given what we have said, it will come as no surprise that it scooped 2nd & 3rd spots in our annual club event review, only beaten to top spot by the phenomenal WE "Formula 2" party.
So, having dived into our last dance of 2012 within its wonderful walls, that "Music Is All You Need" on the Sunday scoring second to WE,  the New Year could only commence with a rapturous return to the wonderful walls of Area, although with expectations high following that scintillating Sunday at the magical mercy of a stunning Steve Pitron set, plus with knowledge & experience that NYD parties are not just packed, but roadblock affairs, we were already resigned to not being able to dance on our spot with the usual vigour. And arriving not long before 6 a.m., we found a main room wall to wall with revellers, it taking us an age to get down to our hallowed turf, otherwise know at "the spot", although the D.J. booth was our destination, The Sharp Boys in full flow, captivating the crowd with a truck load of towering tunes, while Smalls was sorting the exceptional lighting & effects as only she can do best. However, having been out at a fantastic NYE house party & then to a friends to crash, we were not in our usual club clobber, our dancing boots & adjustable jeans already much missed, not least that it was hot, hot hot, meaning that both a drinks dive & a dip into the open air was in order. Soon leaving Steve in the crowd, the terrace was calling where we found Edna waiting, like many, at the bar, just one person serving making our start not the best, the music completely out of synch with what we would expect in Beyond, it better suited to Berlin's Berghain.
It was therefore the main room that we were heading back towards, after that much needed cool down of course, the place packed, some would say over packed with party people, our eventual return to our spot finding it brimming with Brazilians, relegating us to a secondary spot further into the floor, this, on top of our tired disposition from lack of proper pre-club sleep as well as our uncomfortable attire, we were not feeling the party at all, an awkward rebuff towards our fellow party animal & fab friend Peter, not going down well at all. And with both Steve Pitron & Mikey D having started their back-to-back set, you would have thought we could have shrugged off these inhibitors to our fun & frolicking, but not at all, even beautiful Brazilian Bel unable to lift a sagged spirits, the sardine style of this super party not helping either. But, with a head tap from Mr Pitron stirring something inside us, we forced ourselves back onto our spot, which was nothing short of standing only room, Mikey's selections of both "Naturally & "Let The Sunshine" making their mark and waking us up to the realisation that this would be a prolific party in the making, yet would never quite reach the delightfully dizzy heights of the "Misc Is All You Need" meet of two days previously. Plus, with the space on our spot spreading before our eyes, it seemed that others had felt our vibes and were making room, meaning it was now time to engross ourselves into this euphoric event.
With Steve & Mikey trading tremendous tunes, we had well & truly shrugged off shady start, rather soaking up their superb sounds with gusto, Steve leading the way with a scintillating string of selections which included "She Loves", "Pressure", Fusion" & "Time", it was clear that he was aiming this sector of his set sections in a classics direction, Mikey following suit with similar sorts of sounds, the crowd lapping up every terrifically tender morsel of their magnificent music, this very much the place to be. But with Mr Pitron sending us off to the bar for refilling refreshments, heading into the chapel found it also packed & pumping, D'Johnny deep into his tech toned turn, clearly finding favour with more than just a fervent fan base & flock, while given the strange sounds that we had encountered in the terrace earlier, we thought better of checking it out for now, rather heading back with our provisions and into the roomy respite of the main room D.J. booth. And it was here where we would finally feel the enormity of this event, the view from the privileged position seeing a sea of splendour before us, while an unexpected yet welcome boost was to come our way, very much giving us a further spring in our heavy booted step and sending us smiling back to our spot, even our impromptu door duty not stopping our ever increasing enjoyment & excitement which was helped along by friends & familiar faces, including the marvellous Mauricio Ortiz, Mark Williams, Peter Graham, Beyond's promoter Ben Kaye and, of course our brilliant Brazilian's Bel & Celso, Mr Moura looking after his two visiting friends who had found themselves back in London a little earlier than planned, but who were clearly amazed by Area & the brilliant Beyond bash.
Now nothing was going to stop us from partying deep into New Years Day, Steve sending us skyward with more mesmeric music mixes, "Beautiful Lie" and "To The Moon & Back" hitting their heavenly mark, Bel's boisterous with their beats, her cocktail dress the loser in this bravado, the arm lining hanging precariously from its former position, while we kept getting draw into door duty as the security switches left the out of bounds corridor unattended to the virtual constant advance of party people in the habit of using this exit to gain access to the toilets. However, in amongst all of this extracurricular activity on behalf of Beyond's operations team (Craig Elder & Tom Fuller please note), Mikey's marvellous music & Steve's spectacular sounds were delighting us enough to easily compensate, Mr Pitron's picks possibly pointed in our direction on purpose, his knowledge that both "Symphony" & "Strange Fruit" were sounds that were well & truly rocking our world, the former fabulous enough, while it would be the latter that sent it delightfully delirious, its breathtaking beats leaving us in a head in hands pose on our sacred spot, this phenomenal piece of progressive come tech tune tower, once again leaving us magnificently mind blown, just as we had been two days before when Steve had sampled in "Sunday's At Heaven", the singular "Strange Fruit" stunning enough on its own. Yet, as gigantic it was, this selection would mark the final few of a back to back performance to savour for scores of seasons, the dream team of Mikey & Mr Pitron giving way to special guest Pagano, but not before Steve serenaded this enormous event with the heavenly "I Heart You", proving the perfect curtain call to his scintillating showing.
With our Italian stallion now in control of the tunes, the post Steve set bravado was about to begin, playful photographer Nico arriving to add to the about to ensue tickling frenzy, we sent squealing down the corridor by both him & Steve, not once, twice or even three times, but for a full ten minutes of constant chasing, only to be saved by Steve's bailing out of this Beyond bash. So we were now free to take a wander, the terrace our target at The Oli was stirring up a set storm, crammed with classics that proved a welcome break from the main room madness, he on fabulous form and holding a considerable crowd, who like us, were enjoying every musical minute. But with a sense of devotional duty towards our Italian stallion, it was back to Pagano's pumping progressive parade we headed, Bel in a boisterous   
mood, ducking & diving to Francesco's barnstorming beats, even though they were far removed from her preferred genre of uplifting & upfront house, indeed with the lack of vocals right through his two hour showing, the music policy of Beyond was being tested to the limits. That said, with the room still packed & pumping at the close of his set, as it was at the beginning, it was clear this New Year crowd were up for anything, the atmosphere amazing, Smalls sorting the effects & lighting exceptionally as always, even our usual "throw in the towel" time of 10 a.m. passed with hardly a blink, such was the terrific time we were having, not least those magical minutes up in the booth with the Sicilian superstar who was showcasing some of his most recent & prolific productions and even played a request, "That Disco Fever", sealing the delightful deal on our magnificent morning.
So what was our final verdict on this first foray of 2013 and did it deliver as expected or fall short in style & substance? Well, while it didn't get off to the best of starts, not down to the door we have to say, Mark Williams a star player here, while the security check was pitched perfectly, and not really that we (literally) couldn't swing a cat or bust a move, as we were expecting it to be a roadblock situation, even though in reality, at times it was too busy. No, the shaky start was down to the fact that found ourselves in a funny frame of mind & mood for the first hour or so, our awkward & uncomfortable attire not helping, while the monstrous music in the terrace room definitely put us off our stride. To say it was awful was the biggest understatement of the century, the D.J. looking like she was the only one enjoying it, certainly not the style we would expect from this let alone any Beyond room, while fortunately her replacement, The Oli, restored the superb status quo in this space, evoking magnificent memories of old and what, for us at least, the terrace is all about. However, what the early awfulness the terrace turned out, was totally outweighed by the wonder of Beyond's main room, the D.J.'s, from The Sharp Boys through to Fat Tony & all between, proving just what the superstars they are, the music very much doing the talking, well along with the exceptional lighting & effects, down to the sterling work of Smalls, the stage showings, as good as they were, always going to play second fiddle to all these other prolific players.
As for our stars of the shows?, Well Pagano was right up there, even if his set, with a complete & utter lack of vocals, wasn't really our Beyond bag, The Oli's superb classics serving a huge highlight, while the simply stunning back-to-back Mikey D & Steve Pitron performance not only won the day, but proved just what a prolific dovetailing playing partnership they make and how much part of the Beyond furniture they have both become, both as a joint playing partnership and as individuals. Indeed, in terms of New Years Day, we cannot remember not one in the last five or six, when they haven't been part of the playing picture, so when you consider that, until virtually the eleventh hour, that Steve had been left off the list, was simply shocking, although sadly symptomatic of the lack of proper promotional planning & organising that has become apparent of late, while we remain mystified by the now weekly "Midnight" meets that seem to have turned Beyond more Saturday than Sunday, surely & hopefully not the direction the club is heading. That said and having shrugged off that shaky start, Beyond sparkled with both style & substance this New Years Day, the scintillating sounds from the string of superstars speaking the loudest volumes of all, while the captivating company & the myriads of magical moments certainly made it a spectacular new season start, even though it had a hard act in the final Beyond of 2012 to beat. So did it better that bash?, a definite no, will it live in the memory banks?, a possible maybe, will we be back next NYD?, a very most likely, is Beyond still the best club ever?, a resounding yes, yes & YES (DISCO MATT)
For over nine years it's been storming Saturday mornings, pushing the mid to late A.M. boundaries, but the club of the same name is about to embark of the biggest change its history, shifting into Friday as well as Saturday, A:M going all "Ultra" on us from tonight (Fri 2nd Nov), meaning it not only makes our "Pick Of The Day" but gives us reason to "Focus Extra" on the event, all the detail a banner selection away opposite or an image click below, while we cast our own eye on this dynamic development beneath
When we look across the diverse & dynamic gay scene's across the near continent, there are a few brands that tend to stick out, many that have been pushing the boundaries for well over ten years, there's La Demence in Brussels, celebrating 23 years in business this weekend, , Muccassassina in Rome equally as established, finding itself  into its 23rd season, while the resplendent Red & Blue in Antwerp is not that far behind, cracking open the champagne on 1st December, marking its 14th anniversary, although what all these have in common is that they are the single most outstanding brands in their respective cities.. However, here in the capital, the prolific clubbing picture is somewhat more significant, as we have a whole host of brands that have notched up that double figure in business landmark, just last weekend seeing Trade celebrate its 22nd birthday, while Orange is, in just two weeks, marking its 14th, Beyond already deep into its 11th year storming the scene, all three not only iconic come legendary here in London, but are brilliant brands both known & active right around the globe. But there is a fourth, one that sits very much in the afterhours bracket like all the other three, yet just three months ahead of its 11th birthday, this club is about to embark the most dynamic & dramatic development in his history.
So which brilliant capital clubbing brand are we talking about?, well A:M of course, the club that has, singlehandedly been responsible for changing the Saturday mornings of masses of clubbers in the 10 years it has been pushing the boundaries of normality, as while the majority of men & women in the land consider heading out for the Saturday morning shop, A:M devotees week in week out trade the supermarket aisles for the dancefloor, partying deep into the sixth day of the week to the banging beats of a bevy of A:M resident stars. And during its 10 year history, we too have been found within the captivating confines of Fire on a Saturday morning, our most recent trip taking in the special guest splendours of Lottie, while many a moon ago, we would fall into A:M from our West London base with weekly regularity, that afterhours feel that we have adored since the days of Trade & then Beyond being replicated in its own wonderful way by the amazing A:M. Yet all this is set to change (or is it?) as the brand prepares itself to shift from just being a Saturday morning event to a full blown 10/12 hour happening each & every week, A:M embracing both Friday & Saturday in what the team ate calling an "Ultra" make-over come look and in doing so, introducing some exciting additions to the A:M package.
Now, before we make our own analysis & judgement on the changes afoot with A:M, perhaps its best to share what the promotions team have to say about this dramatic development in the A:M branding, they beginning by saying "…new beginnings are always something to celebrate, and with clubbing pedigree like 'A:M' it means something very exciting indeed…" the first exciting change being the incorporation of another brand into the A:M fold, the Friday night award winning club Onyx captured under this new "Ultra" umbrella, the team saying of this addition and how this new clubbing combination will look, "…bringing in a hot new line up and harnessing the strength of another Friday institution 'Onyx', A:M Ultra will revolutionise the start of the weekend with a super-size, super-production event from Friday night into the not-so-early hours of Saturday morning…". But hold it right there, as did we read this right, A:M will, in its new "Ultra" form be a "not-so-early hours of Saturday morning" club?!?! And what does this mean for this much beloved Saturday morning mash-up?, well we will tackle that shortly, while back to the team talk, as they let us in on some of the new D.J. stars of this clubbing combo, "…our headline resident is none other than superstar producer Pagano, joined by D.J.'s including Severino, Paul Heron, Ariel, Matt Bogard & D'Johnny, delivering turbocharged house to Fire's main floor. In room two it's an Onyx  takeover with the all star D.J.'s pumping out dirty pop anthems including Lady Lloyd, Adam Turner, DMS & Tasty Tim…" while there is more as "…Raul Gonzalez returns to the A:M fold bringing his stunning dance troupe and injecting some Spanish glamour to the weekend, alongside the freshest hosts and special performers…" while the team are launching a "…hot new VIP space the Skylounge, hosted by JJ Clark, offering a place to sip Champagne and oversee the dancefloor of Fire's rocking main room…" as well as promising "…regular pop up clubs, incredible drinks deals, massive smoking area, hot new décor and loads more…".
So exciting times for A:M for sure and in the hands of a man who we easily describe as THE most capable & competent club promoters on the capitals circuit, Steven Sharp, A:M in this new "Ultra" format is sure to go from strength to strength. Indeed, since taking over the brand just under a year ago, Steven has made subtle changes to A:m that has seen it rekindle the purple patch years of its earlier times, the club very much about the music, he having brought some superb special guests, Paul Harris, Smokin Jo & (of course) Lottie just three examples, while with residents such as Jamie Head, Paul Heron, David Jimenez & D'Johnny, the music is on the tougher side of house but clearly continues to hit the mark with A:M'ers far & wide. Therefore this marvellous music policy can only get even better with the introduction of stars such as Pagano & Severino, while with a totally different poptastic feel in the newly formed Onyx second space, there should genuinely be something for everyone, whether Friday frolick'ers or Saturday shimmy'ers. That said, we have to note a caution concern as, for us, A:M was always about that decadent feel of clubbing deep into Saturday morning, pushing those normality boundaries & having a resultant feel of fabulous naughtiness, while in this new format and being a "…not-so-early hours…" club, we fear that that is a real danger that A:M will lose that exciting edge and rather become a mainstream & conformist club, although flipping the analytic coin, we have to concede that in these times of austerity, the team have reacted by not quite landing the downward spiralling Onyx on its sword, but giving it a new lease of life by combining it with a brand that has been on the up & up & bucking the trend of the former.
With our analysis not yet complete, lets pause to run through the detail of this A;M "Ultra" which takes place tonight (Fri 2nd Nov) at Fire in Vauxhall, doors opening at 11 p.m. and the club running through to the advertised "Superlate" timing which we hope means the usual 11 a.m. finish but suspect sadly that it may be a little earlier. While we are told advance tickets are available via the new Orange Nation website at http://orangenation.co.uk, entry on the door is still the best way to go with A:m, especially when you pick up a flyer or ad as the team are offering free (yes FREE!) entry before midnight, while the same flyer or ad will get you discounted £6 entry before 3a.m., otherwise it £10/£12 during these times. Plus, with the A:M promotions team out in force across Soho & Vauxhall, we reckon that some special entry offers will be up for grabs, especially if the terrific Tom Fuller is masterminding the flyer team (as we are reliably informed he is tonight), while those drinks offers mentioned earlier mean it's never an expensive affair for your A:M trip, the  added bonus of hosts Hrh Minty, Danny Boyce Louise Port & JJ Clark mean you will be in heavenly & charming clubbing hands from start to finish, more info available by visiting the Orange Nation website, by hitting promoter Steve Sharp's page at http://facebook.com/steven.r.sharp.1 or by checking out the event page at http://facebook.com/events/296615937120263/. As for that analysis of ours, well while there is definitely loads of positives to draw on, the combo of Onyx into A:M one, the introduction of new resident D.J.'s as a result another, the potentially extended hours of the A:M ethos an exciting prospect, given that this new "Ultra" format has been labelled as a "Friday revolution", we fear the emphasis will be taken away from Saturday meaning that A:M is we have known & loved it will be no more, meaning the DM jury is out on this new format although the proof of the pudding will be in the eating, meaning, despite this reservation, the new look A:M receives our rapturous recommendation meaning we can simply say that to eat that prolific "Ultra" pudding you need to "Go There! Be There!" (DISCO MATT)
We can't quite believe its three years since Onyx emerged on the capitals clubbing circuit, having pretty much taken the scene by storm from day one, it riding the rollercoaster of unbelievable up's & dinky doses of downs  that has been the last thirty six months, tonight (Fri 14th Sept) seeing this captivating club uncork the celebratory champagne, we landing our "Pick Of The Day" choice at Onyx's doors, all the event detail a banner selection away opposite or an image click below, while we reflect the clubs past, present & future beneath.
Has it really been just three years since Onyx opened its doors? Well, if the event PR is anything to go by then yes it has, although if we are honest it seems that this colourful & captivating club has been around for much longer, perhaps as it is now very much part of the capital's circuit Friday furniture, it having captured the clubbing public's imagination pretty much from the off, in its first year alone scooping a cupboard full of awards from the scene's top brass press publications & websites. Yet under the veneer of this shiny spectacle Onyx has also had its fair share of upheavals, the club having changed promotional hands no less than three times, its original helm head falling from grace in a pretty dramatic fashion, his replacement soaring skyward in the eyes of the scene, while Onyx's third pair of hands has had to cope with the club's most turbulent period yet, its crowing popularity having been wrestled away by a Soho bit hitter in the form of the very popular Play>Time.
That said, along with its Orange Nation stable of running mates, brands such as Beyond, A:M, Gravity, Later & (of course) Orange, Onyx is now very much an indelible part of weekly clubbing life, surely its most notable achievement to date being the transformation of Friday frolicking and setting the standard that many others have followed. Onyx has also attracted is fair share of the cream of the gay D.J/Producer scene, figures including our Italian Stallion Pagano, super Swede Per Q.X., Gaydar Radio's Club Nation host Phil Marriott, shining stars Jamie Hammond, Jc Christopher & Lee Harris, all gracing historic home Area's main room decks. But moreover, the brilliant blend of upfront house into pop & commercial through tech & tribal across three spaces has been the clubs most formidable force to be reckoned with, scene icons Tasty Tim & Miss Dusty O spearheading that pop cultural revolution in Onyx's second space, while an assortment of others including Lisa German, Ariel, Paul Christian & David Jimenez have turned the terrace room tech-tastic in Onyx's three year time.
Then there have been the new kids on the Onyx & D.J. scene block, names such as Adam Turner & Matt Bogard, who have kept the offer fresh, while each promotional hand has played his & her part in creating a Friday phenomenon which, at its height, has knocked very hard on the door of Beyond as the biggest & best weekly around. So who have been those promotional hands? Well for much of Onyx's history it has been Jonny marsh steering the ship, while more recently his Brighton bred sidekick Verity Mayes has held the helm, she having taken over at a pivotal moment in Onyx's relatively short history and sees its moving from that historical home Area to the newer more compact club next door, Covert. Yet while this is a pretty substantial shift for the club, in some ways Onyx has come full circle as it marks its third birthday, as original promoter Steve Geller is very much back in the picture, heading up the main room D.J. line-up for this special celebration while we have a sneaking suspicion that he will also be re-arresting the promotional reigns back as the club sets sail into its fourth year, Mr Geller surely the one to return Onyx to the top of the Friday clubbing pile.
With that bite size reflection on the past present & future of Onyx done & dusted, let's fill you in on a little detail of tonight's third birthday bash which, if you have been paying attention, takes place at new home Covert, the club having waved a fond farewell to Area with its "Last Dance" affair one week ago. So, with a determined step into the future, Onyx rings in the new from 10 p.m. tonight, advance tickets priced at just £6 available online via direct link http://orangenation.clubtickets.com/gb/2012-09/14/onyx-the-third-birthday, while joint entry to A:M is just a further £6 via the same link, entry on the door a similar price while by going to http://gayguestlists.com/onyx, you can get yourselves discounted entry, a flyer also a discount option, entry before midnight having already been advertised as free (you know what to do). And in terms on the music, the Onyx team welcome special guest D.J. DMS to the new second space at Covert, alongside Tasty Tim & Lady Lloyd, while Steven Geller spins a special headline guest slot set in the main room, ability abetted by Jonny M & Matt Bogard. Plus, the go-go boys are back too and we suspect (although not in the PR) the tallest & most welcoming hostess in the land, Chrissy Darling, will be taking centre stage as usual, more info, should you need it, out via http://facebook.com/onyxlondon.
So, suffice to say, its looks like Onyx will be rocking & rolling tonight at Covert and is definitely a brilliant place to be & be seen on the scene on Friday, we hoping to make our inaugural visit to this Vauxhall venue & celebrate with Steven, Chrissy, Jonny & The Onyx crew, not forgetting the one & only Tom Fuller, so if you see us come say hi, but if not then keep your eyes peeled at http://twitter.com/discomatt for our live nibble size review tweets. (DISCO MATT)
From A.M. to WE, Boylesque to Beyond, Onyx to Orange, plus Gravity, Later & newbie Infamous too, there is no doubt that Orange Nation is a superb Vauxhall & Southwark clubbing torre de force this "World Pride" weekend, also holding sway in Soho with an exclusive outdoor event, Disco Matt dishing up the detail of a superb sequence of showings courtesy of this capital clubbing conglomerate.
As we sit on the scene sidelines swinging in & out of our summer sabbatical, we are quite horrified by the sound bites we are seeing over what is clearly a shocking shambles of a so called World Pride event, the latest statement from Pride London which includes this  "…our sincerest apologies, Pride London deeply regrets the situation we have found ourselves in …" issued following a wave of criticism of their handling of World Pride, clear evidence that not only will this year's London Pride festival be nothing short of a flop, but when the capital sees itself in the global spotlight, it is a damning disgrace that the both committee presiding over Pride in London & the powers that be holding the purse strings, have failed the community at such a late stage. However, with no such committee & commitment problems, it comes as a huge sigh of relief that from the ashes of cancelled dance stages & arenas comes the saviour that will be Soho, Vauxhall & Shoreditch in the hands of Orange Nation, who have no less than eight clubbing parties across the latter two districts & one huge pre-party come party planned for Soho.
So putting World Pride to one side, let's take you through the whole Orange Nation offer, including that planned Soho party, first up being Gravity this Friday morning (6th Jul) which (quite tongue in cheek to Pride London) has been called "It's Definitely Happening", although we do wonder how long looking into the morning mirror that title took, although in all fairness the team do say, "…it's Pride weekend, so start as you mean to go on…", Gravity certainly the place to do that, especially if you want your weekend to start early on Friday morning, doors opening to this event at 2 a.m. & the club running to a "v late" timing. And with D.J.'s on duty including Fat Tony & Verity Mayes, plus with host JJ Clark zooming across from Room Service, no doubt with plenty of followers in his tracks, while Gravity's promoter Danny Boyce will be sure to give you the warmest of welcomes, this is the best place to be at the start of your weekend, especially if its starts on Friday. Plus, with entry on offer at just £5 before 3 a.m. with a flyer or pass, these being handed out by a bevy of boys around Soho on Thursday night, as well as being available from JJ at Room Service, while its £8 thereafter or £10 on the door, more info available at http://facebook.com/gravitythursdays.
Into Friday we find ourselves and usually it would be Onyx at Area neatly followed by A:M at Fire, although as has been the trend in recent months, when it comes to the big weekends (& this is one such weekend), the clubs combine to make one huge happening stretching close on twelve hours, an equally towering team of D.J.'s flying the respective club flags. So, kicking off at 11 p.m. & Fire playing host, this "Pride Warm Up" party sees the two club D.J. camps collide, in the Onyx corner we finding Matt Bogard & Jonny M playing upfront & energetic house with plenty of vocal intentions in the main room, while is pop & dance anthems from gender benders Tasty Tim & Lady Lloyd in the lounge, while packing a powerful punch in the A:M corner are all star residents Fat Tony D'Johnny, Jamie Head, Alan K, Paulo Moreno & David Jimenez, very much cementing the character of this amazing afterhours club which promoter Steven Sharp is always clear to stress, "…it's all about the music…". Mind you, with the amount of hosts on duty you may be forgiven for thinking otherwise, Nick Adams Byam ability assisting the delightful Chrissy Darling (could he be a pretty young thing?!?!) while A:M wise, it's the dynamic duo of Danny Boyce & Minty, Chrissy presiding over the door duty early on, while Minty takes over later. And talking of the door, entry packages are pretty reasonable, as a wee trip to http://gayguestlists.com/onyx could get you in gratis, while for others & those with a flyer it's a mere £6 before 3 a.m., rising to £8 before 5 a.m. & then £10 thereafter, while if you don't want to go foraging for a flyer, then you can rather click on http://orangenation.clubtickets.com/gb/2012-07/06/onyx-vs-a-m-fire-pride-warm-up for that £8 price tag while entry on the door is £12 after 3 a.m.
So onward to Saturday and with both the parade & the "official" World Pride after events covered in confusion, Soho will no doubt be playing host to the lion's share of the action, Orange Nation in the thick of the action, or should we say in the middle of it, having secured Comptons who will be playing host to the WE "Players" pre-party. Now, naturally we have been digging for details and with plans to have an outside stage very much in the balance, we can nevertheless confirm that, as of going to press, this pre-party will happen, whether inside or out, D.J.'s on duty confirmed as Paul Heron, Matt Bogard & Fat Tony, while if the green light for an outside stage goes ahead, then the whole Orange Nation residency team will be rolled out in back-to-back form, so Steve Pitron & Jamie Head,  Alan K & Paulo Moreno, Jonny M & The Oli, D'Johnny & David Jimenez and Verity Mayes & Bryony Masters. However, with Westminster council crying wolf on issues of policing, safety & funding, as well as having supposedly issued a licensing edict to all venues, the final decision on this outside stage will not be made until after a major meeting which takes place tomorrow, so watch this space for a "hot off the press" newsflash as the decision hits our desk. Mind you, whichever way it goes, Comptons is always the biggest & best Pride melting pot & with Orange nation plus WE Party involved, it will be even more so.
Now talking of WE, if time allows, we will be delivering a full on focus & devotion to what will undoubtedly be the biggest party of the whole Pride weekend, The Coronet in Elephant & Castle once again playing host this Saturday (7th July), while the D.J. line-up is mighty & impressive as the place, WE's very own resident roving D.J. Carlos Gallardo back to London by popular demand & sure to thrill with tons of towering tunes neatly balanced between those benchmark euro-beats & uplifting vocal injections, while it will be an all out progressive assault from our Italian stallion, Pagano, the tones turning tech when Paul Heron & D'Johnny take to the decks. But with Room Service's Kris Di Angelis & Matt Bogard going back-to-back in the second space, there will certainly be an alternative electro twisted trip to be made, Munroe Bergdorf playing host upstairs, while the main arena will be in the very capable hands both Ben Kaye & JJ Clark. So, let's rattle through the rest of the detail which goes like this, doors opening at 10 p.m. & the club running through till 6.am., advance tickets available online via http://wepartylondon.com &/or http://orangenation.clubtickets.com/gb/2012-07/07/we-party-london-we-players-pride-party, at the standard £18 price tag (yes those £10 &£15 super advance ones went really quickly), while outlets Prowler, Clone Zone, 50 & Solarstation are your Soho sources, along with Comptons & Ku-Bar, entry we believe available on the door, but expect to pay more.
But for those that may be WE'd out or are in search of something a little more intimate compared to the full on theatre size experience, the Orange Nation team have come up trumps with "Boylesque", in what has been labelled as "…the alternative pride party…" although is likely to have massive mainstream appeal, not least that international gay icon, pop star, D.J. & altogether good egg, superstar Boy George is at the centre of, not only the title of this club night, but the entertainment too. And having announced that he will be performing live for the first time in over two years, while we have been sworn to secrecy, the is one stunningly spectacular surprise up his sleeve, meaning that you will be far from disappointed if you trade your W & E for a B & G. But more than that, we are told that artists flown in especially for this event (we really cannot say, sorry) performing both D.J. sets & songs (itching to tell!!), okay just two then, Jeremy Healy & Jon Pleased, but all we will say is that it's not to be missed. So what more can we say, well apart from George & co?, well, the "alternative" burlesque (see what they did with the title?!) theme will be extenuated by a score of sexy boys & girls on stage, while the second space will be a "Fire" room showcasing some of the clubs finest D.J.'s (naturally those not on duty elsewhere!), Fat Tony (B G's best buddy), Jamie Head & Verity Mayes on decks duty, while the third room will be given away to Walt Utz & Madame Jojo's who will present a show spectacle with a line up of London's most notorious stars from the cabaret circuit. Now we really cannot say anymore (stop it!!!) apart from dipping through the detail, "Boylesque" kicking off at Fire from 11 p.m. this Saturday (7th July) & running through to a planned 6 a.m. finish, advance tickets priced at just £10 (absolute bargain!) still available at http://orangenation.clubtickets.com/gb/2012-07/07/boylesque-boy-george-s-alternative-pride-party, while you can check-in at the usual Soho outlets for handpicked passes.
Onwards we go and to Beyond and like WE, if time permits we will be devoting a special feature to it as this looks like being every bit the roadblock events that is always is come big weekends, and some we say, not least when you consider that the team have "…pulled out all the stops to bring one of the world's best D.J.'s to London…" NYC's Hector Fonseca bringing with him a resounding repertoire of remixes, no less than 5 having reached number one in the billboard charts last year alone, hence we are chomping at the bit to feature him is this special focus. But with Tel Aviv's FFF Group also jetting in their own package of players in the form of D.J. Tal Cohen & international drag performer K Long, both who featured in the FFF party at Fire last year, Beyond certainly has the global feel that that only WE Party & Hustlaball can match this weekend. Add to that London all star cast including Steve Pitron, The Sharp Boys, Hifi Sean, Fat Tony, D'Johnny & Paul Christian, together with back-to-back sets from Alan K & Paulo Moreno and Verity Mayes & Bryony Masters, so if there was ever a club that was about the music for us, then it is Beyond & not least this "World Pride" spectacular. So, skipping through the detail, it's a 3 a.m. start at Area this Sunday (8th July) with entry simply £15 in advance (the best commodore you will spend this weekend) either online at http://orangenation.clubtickets.com/gb/2012/07/08/beyond-world-pride-2012 or at those Soho outlets, while entry will be available on the door but expect to pay more & probably wait even longer, Ben Kaye & JJ Clark teaming up gain, as they did for WE, while no special Beyond would ever be the same without the tremendous Tom Fuller.
So, on the home straight (ish) and Later comes next, the team rolling out yet another fun filled frolic in the form of the now infamous "Funfair" format, the Later garden a hot bed of happy happenings with rides & games stalls, while a fortune teller will be sitting on his /her corner ready to tell you what is around your corner. Plus with the pool filled up if the weather permits & the bbq, an indelible ingredient of any Later party, stacked with sausages & brimming with burgers, that along with some other surprises in store and out will be the new clubbing in. That said, inside the musical heat will be turned right up full, resident D.J.'s Jamie Head, D'Johnny & Paul Heron cooking on tunes gas mark nine, while hostess Andrea & her boys (yes she has a bevy of them) will be causing enough madness & mayhem to make this a party to remember. And with host venue Fire's doors opening at 11.30 a.m. this Sunday (8th July), the club running through to 8 p.m., with discount wristbands/stamps available at Beyond, standard entry is available online at http://orangenation.clubtickets.com/gb/2012-07/08/later-funfair or on the door, priced at £10, we are pretty sure you will be walking away come 8 p.m. with the biggest smile on your face, candy floss round your lips & a shiny bum from all that sliding, not to mention sore feet from dancing.
Now we would normally finish with Orange (which we will), but will quickly mention new club "Infamous" which launches at Covert on Sunday night from 6 p.m. details coming your way via our extra bites post "Princely Sum of A Soiree", which paves the way for the "From Orange With Pride", the organisers saying of the Pride closing event saying "…you've had the world, now get a true taste of London & the biggest last dance of Pride 2012…" as it is sure to be with not just the "Orange Family" of D.J.'s that include The Oli, Fat Tony & the Sharp Boys, but Hifi Sean is back too, starring in Fire's main room alongside guest slot guy Paul heron (my he is a busy boy this weekend, we count five gigs at least!), while the event also boats the newly named RAW Future Heroes space with Lee Yeomans in charge of the tunes. But it's Pride and so we all know what track/record that means, "A Deeper Love" among a handful of other hits performed by special PA Elliotte Williams, very much crowning this citric colossus which kick starts at 11 p.m. on Sunday (8th July) & carries you deep into Monday morning & a date with your day off diary,  http://orangenation.clubtickets.com/gb/2012-07/08/from-orange-with-pride-london-s-biggest-pride-closing-party the place to go for advance tickets, priced at just £10, while its half that price with a flyer before 1 a.m., door hosts Chrissy Darling & Minty managing your efficient entry & them cheerful cavorting ala citric style.
So that's the Orange Nation World Pride package and what an enthrallingly extensive one it is too, we finishing by reminding you that advance tickets are very much the way (especially for WE & Beyond), Solarstation not just a superb source, but also an opportunity for you to soak up some sun, of the sun-bed variety of course, as we all want to look at our best for World Pride, a quick visit to http://solarstation.co.uk revealing all you need to know before revealing yourselves to some bronzing brightness. That just leaves us to wish you a very happy World Pride, even if the event itself looks like being a bit of a wash-out, as there is always the league of Orange Nation clubs to turn & to take to. (DISCO MATT)