Drawing a line under a lack lustre last year, we lift up on our music newsletters where we left off, restarting our "Podcast Picks & Tracks In the Mix" series with the first volume for 2013, picking out some of the latest podcast productions, while re-capping on our top track of 2012 as well as our tracks of the week from this year so far.
Having planned this new newsletter series back at the end of November, like much of our writing in 2012, it didn't really get off the ground, although with a steadfast determination to put delinquent deliveries behind us, we restart our "Podcast Picks & Tracks In the Mix" series, today marking the first volume in a 2013 weekly set that will switch focus from podcasts to tracks and back again, while also hinting towards newsworthy items & upcoming releases, sharing podcast & track page links along with YouTube inclusions, this first edition of the year having a London as well as a "protégé player" feel to it.
So let's get on and first to a D.J. who has certainly been through the mill recently, a pretty straightforward operations plagued with complications that laid Hifi Sean's deck duties to waste for well over twelve weeks, cancelled gigs in London & internationally leaving him pretty much down, but fortunately for us & all his music following lovers, not out. But the great news is that this brilliant beefy bloke is back, having played gigs at Orange and, just this morning at Beyond, while all that international work is kicking back in too. And while his 2012 didn't end in the best possible way, he has given us his own "Retrospect" on a year that he may want to forget, save for the superb sounds he has selected in his compelling compilation, a sure-fire collection addition by going to http://hifiseandj.podomatic.com/.
Now talking of Beyond, another D.J. that starred this morning in our favourite club on the capitals circuit, was GSP, this gentlemen Greek who, for us, will forever be linked with Mykonos music festival, XLsior, has plenty more in his playing portfolio, from his Athens base GSP being  heavily involved in the weekly club, Apartment as well as a host of international gigs including WE. However, London has been his playing field for the last few days, The Hart boys welcoming him back to the Gigolo decks on Wednesday, while the second showing in Beyond's main room will surely cement his character in the eyes of clubbers here. And having propelled his series of "Energy" podcasts in our movers & shakers section, it seems his latest production is destined for delivery there as well as here, his Vol. 5 devoted to London and in true GSP uplifting, energetic style, so well worth a listen & more at http://djgsp.podomatic.com/entry/2013-01-08T07_13_46-08_00.
Now to our first track mention and one which ended 2012 on a D.M. chart topping high, Taito Tikaro having also rose to the accolade ascendency of our Producer Of The Year, not least from this resplendent remix of DHP's "Not Alone", which continues to tumble our tears with each & every listen, so one to start 2013 as we left 2012 off, in Taito track hit heaven.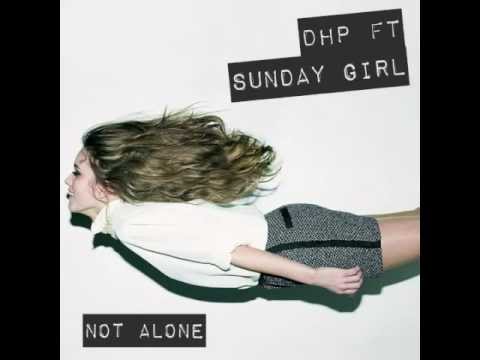 Onward to our next podcast production and the first of "protégé player" picks which goes to a talent who tintered on the brink of regular residencies on the capitals clubbing circuit last year, Norbert M having been successful in a string of D.J. competitions that saw him play at Heaven & at Fire & Area, although this promise proved to be a bit of a false dawn for this impressionable individual. However, this scene stalling set-back hasn't stopped Norbert in his podcast production path, he having compiled no less than 12 in 2012 and with his first this year named "Thirteen" he continues in his funky disco & tech toned directional style, this latest production, pretty easy on the ears as you will find out by going to http://norbertmik.podomatic.com/entry/2013-01-16T17_10_07-08_00.
Sticking with the protégé theme and with London, as we are for this first 2013 newsletter volume, we look to our Premier Protégé Player, Zach Burns, who is one of just a handful of D.J.'s that devoted a podcast to 2012, his final "Hose Sessions" edition of the year, picking out a track from each of the previous eleven, along with his December track pick, making for a compilation that really does take you on a magnificent musical journey through the last year of the brilliant Zach Burns beats world.  And having bucked the trend on many, he had a spectacularly successful 2012, scores of gigs in London & across the continent, raising his profile even higher than it was in 2011, meaning we couldn't have started our "Podcast of The Week" choices in 2013 any other way than selecting this as our top of the tree choice and one still out there to add to your collection by going to http://djburns.podomatic.com/entry/2012-12-28T09_03_18-08_00.
Switching to tracks for a moment, our next sharing selection goes to one that we labelled as our birthday track, making it to our final "Track of the Week" choice of 2012, also charting into our top ten of the year, but one that may well re-appear in our 2013 countdown, hence its inclusion here, the fabulous D.J. Eako & Jason Chance's "Deep Inside My Soul" still rocking our world.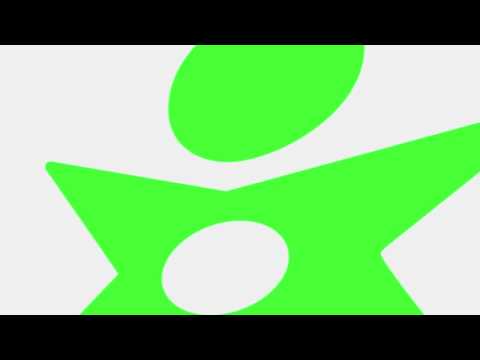 So to our next podcast pick and we couldn't pass proverbial free parking without driving our compilation car in the direction of our Premier Protégé Player for a second time, Zach Burns having just last night starred, also for a second time, at prolific Paris party Scream, he having made their series of "London's Burning" outings his own, Ludo & his terrific team surely welcoming him with open arms,  just as they did  with us  a couple of weeks ago when we were too in Paris for this heavenly happening. But back to Mr Burns and in true Zach style, he has devoted his first "House Sessions" to his appearance at Scream, while we are eagerly awaiting his live recording from last night's event, which should be published via his Soundcloud site in the next couple of days. However, in the meantime, we highly recommend you head to Zach's Podomatic page at http://djburns.podomatic.com/ and add this thirtieth monthly mix to your collection quick sticks.
Now, combining both protégé player and birthday themes with our selections, while we have already devoted the first "Podcast of The Week" feature & the first D.J. Focus of 2013 to this terrific talent, given it is Adam Turner's birthday today, we simply couldn't resist giving his new podcast another push, "Not Another Fu@king House Session" far from both the words not & another, as we cannot get enough of this marvellous man's music making, we having to wait, very patiently, over five months for this compilation, after being blown away by his "House Of Summer 2012" mix, which safely made it into our top five podcasts of the year, this new compilation heading for a similar destiny and one, like the former, we absolutely adore, the vocal into progressive journey twists a triumph and so one we are sure you will love too, grabbing your copy via http://adamturnermusic.podomatic.com/ a musical MUST.
Track time again and to our first weekly pick of 2013, one that absolutely enthralled us in the final few dancefloor moments of 2012 at Beyond and did exactly the same on NYD, Steve Pitron the purveyor of the pulsatingly stunning "Strange Fruit" by Jay Lumen, he brilliantly blending it with the classic "Sunday's At Heaven", leaving us breathless with its brilliance, a real head in hands job, as it continues to do in its pure "Original" mix form right here, heads up to Mr Lumen for storming our Y.E. chart to position four, toppling many others in his wake.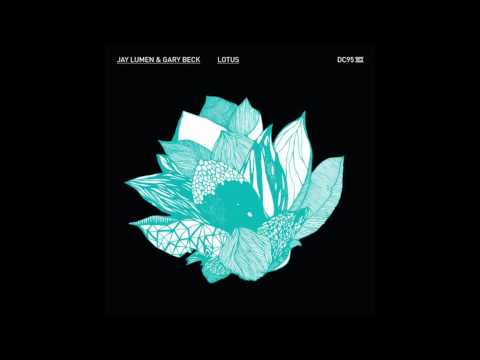 Back to protégé's, podcasts & birthday's another one of our prized pack celebrating his birthday today, Chris Brogan having been on our protégé list for quite a while now, he first impressing with his podcast productions some three years ago, while dips in & out of the scene have kept him in our minds eye, even if he may have missed out on mentions recently. However, given that it is his special day today, plus the fact that his Friday frolics at the Edge in Soho will be added to when new Saturday club night "Baked" launches round the corner at Green Carnation on 2nd February, it only seemed right & proper to include him here, a glance at his Podomatic page revealing no less than five productions from 2012 to choose from, "Baby Cakes 4" and "Of With Their Heads" out top two choices, while, appropriate for the weather at the mo, is his "Winter Warmers" mix, the choice being all yours by going to http://djchrisbrogan.podomatic.com/.
So, to our final podcast for this first 2013 newsletter series volume, this in response t a message (we suspect tongue in cheek) which said "…what has happened to my podcast mentions…", this despite him being part of our one November newsletter at the time of his last release, while Jamie Hammond, given the other includes here, makes for a fitting match, not least that he stars alongside both Adam Turner & Zach Burns at the Monday night clubbing colossus that is Popcorn at Heaven, next week seeing Jamie play alongside his spinning sparring partner Alan K at the monthly outing "Trinity". As for his podcasts productions, he was one of just a handful that got a mention in our music newsletters (of which there were very few), his November "Sleepless Night" the last we covered, while since he has posted his live mix from the now no more Gaydar Radio, while it is his "After Dark" compilation, published just five days ago that gets our thumbs up, an uplifting collection of tunes but with a definite tribal twist that plays into the hands of those international clubs that will pepper his playing programme throughout 2013, so one worth of more than just a listen by heading to http://d-jamie.podomatic.com/ and pressing that download button.
So to our final track mention for this time and our second "Track of The Week" choice of the year, one which was rocking our world in 2012, but really hit the mark during his set at Beyond on NYD, Pagano playing us the tribal version of his tremendous tune "That Disco Fever", but hitting our house mix mark here, this among other productions of his seeing him ascend to a regular slot in the Supports section on our website.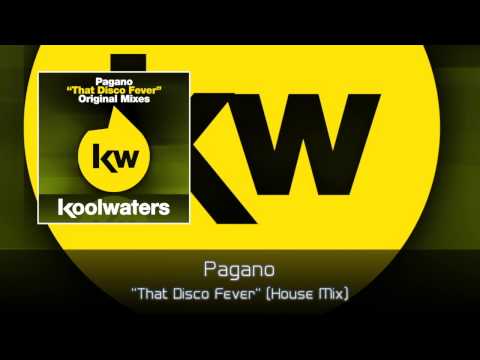 Well that's almost it, but just some small snippets of news before we close, a brand new Steve Pitron podcast on the cusp of completion, while we have been privy to exclusive exposure of the equally new Pitron & Sanna track production, it still very much under our gagging order wraps, but is one we will bring to you as soon as we can get our mitts on it. As for our next newsletter , we will be switching our focus to track rather than podcast producers, also heading across into Europe to give next weekend's volume two edition  an international flavour, this ahead of our trip to Antwerp the following weekend. Plus with our latest podcast & track of the week feature to come, along with the promised music review of Profile/Lo-Profile, which closed doors ten days ago, there is much more music coming your way in the next seven days, while in the meantime, we trust there is plenty here to keep your ears buzzing & your feet tapping, all the podcasts and tracks proving, to us at least, that "Music Is The Answer!" (DISCO MATT)
Hot from its tour of Berlin, Gigolo returns to home base but keeps the party vibe well & truly going with its "Stripper" event, which takes place tonight (Wed 2nd May) at the Shadow Lounge in Soho, this prolific party making it to Disco Matt's pick of the day, all the detail a banner selection away opposite or an image click below, while D.M. delivers some dinky detail on D.J. Norbert M, then gives way to L.a. Hart's event encapsulation beneath.
 
Disco Matt say's of D.J. Norbert M…..
From humble beginnings on a pair of decks at home just a handful of years ago, Norbert M's stature as a D.J. has grown immeasurably compared to many of his peers & compatriots, the first ever gig in Rupert Street soon seeing him propelled into the spotlight at Ku Bar's D.J. of the year competition, that then spurning appearances at Monday night meet, "Popcorn". But the rise & rise of Norbert didn't & hasn't stopped there, as he has featured for A:M on a handful of occasions & most recently played across in Amsterdam for "Funhouse" to a rapturous reception, while he has found himself as part of the extensive roving residency team at Gigolo, the superb Soho social soiree that hit the gorund running upon its launch just over a year ago & has found new Wednesday feet at the Shadow Lounge. So, with club welcoming him back to their decks tonight (Wed 2nd May), it seems appropriate to prople his podcast devoted to the brand & one packed with Norbert's dance/disco house that has made him a firm favourite with the club's followers, one laid down last September, but still sounding a fresh as a marvellous spring meadow of music, so one worth adding to your collection by going to http://soundcloud.com/gigolo-disco/gigolo-disco-sessions-mix-7-dj.
L.a. Hart say's of Gigolo "Stripped"…
GIGOLO *STRIPPER* WEDNESDAY 2nd of MAY 2012 10PM-3AM
LONDON' S HOTTEST MIDWEEK PARTY GETS STRIPPED DOWN & DIRTY ON THE POLE! WITH HOT NEW GIGOLO COVER MODEL STEFANO WHO WILL BE WORKING HIS MAGIC $$$MAKER UP & DOWN THE BIG SHINY POLE!
and
GIGOLO'S PORNO BOOTH HOSTED from RESIDENT PORNOSTAR & LUCAS ENTERTAINMENT EXCLUSIVE, TATE RYDER
GET INTO A HOT MESS WITH THE LIVE XXX PHOTOSHOOT AT 1PM
HOT DJ TALENT NORBERT MIKLINSKI  WILL BE SPINNING THE SPUNKIEST TREATS FOR YOUR PLEASURE
with
SEXY UPLIFTING BEATS FROM SUPERSTAR DJ ? ARIEL ?
plus
" HOT 20" 
Since spring has officially sprang GIGOLO feels like switching things up a little bit!
For this sexy, spunky time of year, he will be featuring his new *HOT 20* game and he would like you all to play with him
Each week only the hottest 20 images will make the final cut… So if you want to be featured in the album YOU BETTER WERK!
Every Wednesday the entire "HOT 20" get to slip in GIGOLO's entrance for free along with their homos……and get a load of this, the WINNER gets down and dirrrty with the GIGOLO pornostars in their own…in their own private booth with VIP entry, table service and drinks!
DRINK OFFER: Order £5 "GIGOHO" COCKtail all night long & get into the LIVE XXX PHOTOSHOOT !!
SEXY FUN with London's HOTTEST SPUNKS!
If you're looking for a good time, there's a place that you can go where the tunes are pumpin' and the hunks are humping'
GIGOLO! HIS BUSINESS IS YOUR PLEASURE!
WAYS TO ENTER A GIGOLO
£5 CONCESSIONS with Guest list 
or I AM SOHO card between 10pm-11pm
£8 at the door
More info on Gigolo at http://gigolodisco.com &/or http://facebook.com/GIGOLODISCO/
Both "Industri" & "G&T" may not now be with us, but 2011 will definitely be the year of the social soiree, "Society" taking its turn within this terrific trend, although "Room Service" showing the way for the rest to follow. But there was no following, rather the development of a brilliant brand that resulted in the success story that was Gigolo this year, but how did it fair on its return to the soiree scene earlier this month?
With the year seeing the rise & rise of the of the social soiree, well perhaps more accurately the growing popularity of a certain gathering on Soho's Greek St, it came as no surprise that others would crave for a slice of this clubbing start to the weekend cake, some setting up their stalls but then hardly getting through the gates, while one particular outfit pitched their plan perfectly, the high quality & eye catching promotion that had made its nemesis so successful from the outset, paying considerable dividends for this new kid on the block neighbour. Yes, Gigolo's launch & then appearance on the scene seemed to bolster Thursday night's rather than divide what captive audience there was, Soho very much the place to be, many sharing allegiances, while others lay their hat on the Gigolo stand, promoters David & L.a. Hart compiling a residency D.J. team balanced between exciting new talent & experienced scene figures, that along with extra effort on production & even live shows, all making this Thursday frolic on Wardour St a superb success from the start.
However, with sympathetic cries of "no, not again", it seemed that both David & L.a.'s fate for their clubbing success fortunes laid in the hands of others, as, with a cruel twist of fate and with little or no warning, they lost their venue home seat on Wardour Street, as a result consigning what had been one of the true highlight happenings of the year, to the clubbing calendar archives. But as the saying goes, you can't keep a good guy (or in this case guys) down and within weeks of disappearing out of eyeshot, the boys were back & tempting us with a return to the scene, building up hopes & expectations as they had done prior to Gigolo's launch, creating that buzz & excitement that had existed before, but craftily keeping much if not all of the detail under wraps. However, with the date indelibly inked in our diary, pretty much nothing would deter us from making it down to the Gigolo re-launch, not even the news that it had switched from a Thursday to a Sunday, not even that it would mean digging into our energy banks after romps at WE "Disco" & Beyond and not even that the clubs new home was The Shadow Lounge, a venue we have always found difficult to acclimatise to.
So, shaking off the ravages of only our second weekend back on the capitals clubbing circuit after an ill health enforced absence, Gigolo's "Cumback" event was to mark the third foray in just eighteen hours, our arrival at not long tuned 7 p.m. (yes it was at the t'dance timing) met with a warming welcome on the door, a sweep down the staircase revealing a Shadow Lounge scant with socialites, those missing up to now probably a bit like us, partied out from a hectic WE weekend. But we were soon to be perked up as L.a. greeting us with open arms, while but (or should we say "butt") was very much the word, as the cute & cheeky porn star Ben Brown  was baring that bubble butt of his to David's looming lens, the fabulous photography that had always been part & parcel of Gigolo rolled out resplendently. And looking around, while we were still not convinced about the Shadow Lounge as a host for this happening, the private booths certainly seemed to work well with the Gigolo ethos, although that dreadful sunken dancefloor created a void that was always going to be a gap wider than Watford's to fill. That said, the seductive red lighting, together with the opulent feel of the place did certainly tick a lot of Gigolo's boxes, so we could see why the boys had chosen this as their new resting place.
Now it was to the bar to seek refreshments and catch up with our clubbing companion Miss Cougar, the service we received from the "un-attendant" barman leaving little to be desired (another reason we score Shadow Lounge lowly), although with new(ish) D.J. boy in town, Norbert M, selecting the disco tipped tunes and the captivating conversation from our cougar clubber keeping us awake & attentive, even the tardy turnout so far wasn't going to dampen our spirits. And those spirits certainly received a surge when the magnificent Mariusz bounded over to give us a huge hug to rival those we get from the likes of Oliver M & (the best in the business) Rob Ferguson, the body boogie's plus the bawdy bravado Mr Mariusz was letting loose, giving rise to the much needed energy surge in our soul that we had been looking for. Mind you that surge was to get yet further boosts with the arrival of a host more of friendly & familiar faces, gorgeous Greek Nik the first, then the adorable Andrea together with her bevy of beauty entourage the next, her usual greeting including the words "f*** right off yaaaah" & those two fingers, reducing us to fits of laughter for the second time in a day.
However, as good as all the company was & as good as this Gigolo "Cumback" event was becoming, it would all pale in comparison to its & our star turn, the cute yet commandingly capable Zach Burns, his arrival & the assumption of the decks, the real lift we had been looking for, this terrific talent who had impressed us from the moment we first saw him play, immediately setting about sorting a selection of sounds that would hook us for the whole heavenly two hours of his spectacular showing. And with tracks that included "Music In My Soul", "Last Night A DJ", & "Here Comes The Rain", these along with a magical multi mixing moment when Zach chose to combine "Stupdidsco" & "Don't Go" with mesmeric effect, we were going nowhere, rather glued but spinning on our spot right next to the D.J. booth, Andrea, her entourage, Miss Cougar & the Polish posse all doing the same. Then with yet more treats in store, Danny Verde's track "Open Your Heart among them, it was no surprise we were drawing comparisons of the brilliant Mr Burns to our other top draw D.J., Steve Pitron, the duo having played out pulsatingly just a handful of weeks ago at "Playtime", even the occasional looks Zach was giving us over The Shadow Lounge decks akin to those we get from our other superstar spinner.
But, like all good things, Zach's set came to an end far too quickly, his curtain call also signifying ours on this Gigolo event, although not before taking in the rather extravert yet interesting pole dance display by a leather clone queen to stripped off to close on the altogether, incumbent D.J., Italian guest GSP taking the music in a different direction, that alternative element that Gigolo's of old always seemed to have included, certainly satisfying once more. However, our energy levels were shot, the call to arms the following morning praying on the back of our minds and our desire to leave this "Cumback" event of a huge Zach Burns brewed high our overriding aim. So, having grabbed the attention of our superstar D.J. in the making, congratulating him on a simply stunning set, then saying our farewells to Norbert, Maruiusz & Miss Cougar, we retreated from this Gigolo gathering to wend our now weary way home and gather our reflective thoughts on a party with plenty of hopes & expectations, that delivered equal amounts of highs & memory making moments to muster.
So, in conclusion, what more can we add to what we have already said about this Gigolo "Cumback" event? Well, we would have to be honest by saying that pitching the party on a Sunday evening was always going to prove a tricky affair, that on top of the decision to choose The Shadow Lounge as a host venue. In fairness, we having nothing against the place per say and it is definitely true that the opulence, the style & those private booths suit the Gigolo package, but (dare we mention it again) that sunken dancefloor does nothing for us. That said, what Gigolo does offer in abundance, is a good looking crowd, plenty of enthralling entertainment and music to match any other social soiree we know, especially when you add the incredible ingredient that is Zach Burns. As you know, we have a real passion for D.J.'s & their art, so know a thing or two about the talents around town, so we can say with both the knowledge & the knowhow that is one young man that deserves to make it big (or should we say bigger) in 2012 and is an amazing asset that the Gigolo team should be very proud of indeed. As for Gigolo itself, well the brand has a strong enough identity to survive we hope, The Hart's wise enough to pitch their parties in such a way that they continue to draw attractable attention and we will certainly be rubbing shoulders with it & them at Salvation come this New Years Day. (DISCO MATT)

Having firmly established itself as a Friday favourite & having recently celebrated its 2nd birthday, it seems that Onyx continues to ride a wave crest that shows no signs of coming into shore, new(ish) promoter Verity Meyes, having grasped what was already a winning formula and adding her own fabulous & feminine touch to the club which seems to have further broadened its appeal. And having witnessed the club for ourselves over the birthday weekend(s), the subtle changes both to the club & the crowd are actually quite noticeable, Verity's presence very much felt at every single event. So, with a hugely successful bank holiday weekend behind the club, which played out to audiences in London & Manchester, its back to business as usual this week, although with an exciting twist, as The Orange Group's association with Gary Henshaw's Ku-Bar/Klub extends to Onyx, with an injection of D.J. talent from the Ku camp & a Ku themed pop room.
So, what can you expect from this "Ku Takeover" event?, Well, three room of fun for a start, as the Onyx residents will be joining forces with Ku's established & rising stars in a marriage of musical minds that will deliver the delectable diversity that the club has become renowned. So, main room wise, its young stallions Jc Christopher & Lee Harris that take up the rhythmic reigns, charging the electrified atmosphere with upfront & uplifting house, while in the terrace its more about tech tones, as Lisa German & Ariel turbo charge the tunes, the handful or more of Balearic beats added into the mix, along with the artistic percussionist additions from Donald that give the room its own unique feel & following.
But it's the pop room that sees Gary's gang gather, Verity explaining that "…we welcome to the decks the gorgeous and super-talented winner Thanos Sak and runner up Norbert M of the Ku Bar DJ Quest. It's a Ku Takeover as the most talked about additions to the London DJ circuit play together for the first time as DJs in their own right at a gay clubnight…". Now, whist we haven't heard much at all about the winner Thomas, to beat Norbert M into second place seems to indicate that he is a considerable talent, Norbert having already made a splash on the scene with gigs at Rupert St, A:M & Heaven, his podcasts very much hinting towards this emerging talents mighty mixing & & superb sound spotting qualities, his latest creation, "D.I.S.CO." definitely worth a listen at http://norbertmik.podomatic.com/entry/2011-08-18T13_38_05-07_00. But the Ku takeover doesn't stop there, as regular residents The Very Miss Dusty O & Lady Lloyd perform an exclusive back-to-back set that is sure to be crammed with pop paraphernalia and add that third dimension to the whole affair.
So, with the music pretty much tied up, what about the detail?, well Onyx "the Ku Takeover" kicks off tonight (Friday 9th Sept) from 10 p.m. at Area, the club running through to a planned 5 a.m, with advance tickets on sale online at http://clubtickets.com priced at just £5, while if you get your skates on & arrive before 11.30 p.m., its free. Entry after that is £6, while to get on the Onyx guestlist, simply pay a visit to http://gayguestlists.com/onyx. So, far from burning a hole in your pocket, Onyx is a great deal to start your weekend, not least as the fabulous drinks deals kick in from the off, shots at just £1 each & special prices on spirits, beers & alcopops. Plus, with Thiago Drewery's drop dead gorgeous dancers, the simply gorgeous Chrissy Darling hosting the door & party, and as Verity rightly say's "…you have London's best destination Friday night party, so come & play!…".
So, if its dynamic dancing, magical music, amazing atmospherics, prolific pyrotechnics, & exceptional effects, Onyx is definitely THE place to be & be seen in Vauxhall this Friday night, so make sure you "Go There! Be There! (DISCO MATT)  

With a blink of the eye we find ourselves already deep into February and the day of love already escaping us, yet we couldn't let the moment pass without our own special devotion to the day, deciding to do so with our "Love To Love The Music" special post, With a handful of hot off the press new compilations released with Valentine's Day in mind, as well as other mixes & tracks that have love underpinning them, we thought it an ideal opportunity to engross in a bit of musical love on behalf of  this romantically charged day of the year. So, weeding out some of those releases that may have otherwise made it to our next music newsletter or linked to up-coming reviews, then including some tracks that are really doing it for us right now & that have love in mind, here is our take on Valentine's Day, through what is without doubt our biggest passion, music.
First in this love inspired music special is Ben Jamin, a D.J. who actually makes his debut in our music posts, although is a terrific talent that has been cutting a stride for a number of years now, our first experience of his superb sounds coming in the days of Crash back at the turn of the century, yet the memories of his majestic music as fresh today as they were back then. His insatiable appetite for taking his audience on a journey with a difference, underpins his passion for his art as well as his skill for finding that new sound or style, very much putting Mr Jamin at the cutting edge of the alternative London clubbing scene that he now finds himself within, Shoreditch & The East End very much leading the way with genre's like Nu Disco, Future House & the resurgence of NYC style Underground. So, in this special "…Valentine's make out mix of dark disco & sleazy house…" Ben comes up trumps in that direction with a difference, his aptly named "Romantic And Filthy Minded" mix worthy of our inclusion in this Valentine's special post and an equally worthy addition to your collection, which you can grab now at http://ben-jamin.podomatic.com/.
Now to another first, our first track related to love, very much in the lyrics rather than the title, a record we re-discovered only a few days ago, yet is a classic corker in our books and comes from our Hed Kandi days of disco heaven, probably a faze that inspired our name. Taken from the dance label & worldwide clubbing brand's "The Mix : Summer 2004" treble album, Marley's terrific track "You Never Know" is not one of those soppy love songs, but has love in mind, or should we say "…knocking at your door…" and is a glorious sun drenched scorcher that we simply couldn't resist including, as like Ben's offering, is something a little unexpected for Valentine's Day. Given the LMC dub treatment on Hed Kandi, (http://youtube.com/watch?v=48idQ9CVR1w), the sundrenched element becomes obvious when you click on http://youtube.com/watch?v=XpGJjGG4Nrc and points you in the direction of summer and us, towards our trip home to South Africa.
Back to the love inspired compilations and next up is Chris Brogan, a D.J. that has been making musical waves a-plenty over the last few months, we enjoying a superb set of his when we took to the waves of The Thames back in October for a riverboat party that we will remember for a long time, appearances at Ministry of Sound, T-dance club T.T.D., and hip hop & happening Soho hangout Rupert Street, just three of a whole pile of gigs Mr Brogan has made his presence felt over the last few weeks. But, gigs aside, it is his studio works that continue to grab our attention and this latest creation of his is no exception, Chris stating of Valentine's, "…it's that time of year again, some of you dread it, some of us loathe it, but this year I am celebrating it…" he explaining of his mix "…14 track disco-ish tracks that, if you're alone this Valentine's, will hopefully make you dance the commercialness of the day away…" and very much has disco credentials, making it another love dedication with a difference. Kicking off with "Stars On 45", you know that disco is in  mind and with artists like Bini & Martini, Hott 22 & Crazibiza, you know that dance is the direction, Dr Kucho's "Chase" & LRM's "Lifered" two of our faves, although with plenty more to enjoy, go grab some amour Chris stylee by visiting http://soundcloud.com/djchrisbrogan/amour-disco.
Now to a track that is no stranger to our recent posts, in fact has been dominating airwaves of ours for quite a few months, yet over the last two/three weeks has also hit the dancefloors both here in London and during our trips to Paris, Brussels & Antwerp, alternative offerings a-plenty proving the track still has considerable legs, despite having been released quite a while ago. And with a title of "Stereo Love", plus having played such an important part in our recent tour into Europe, we couldn't resist including it here, Edward Maya & Vika Jigulina's tremendous track having been given a number of remix treatments in it time, but the Molella re-work, available to listen to at http://youtube.com/watch?v=fBef1eVkacs, without doubt our favourite and one that ascended to the top of our 2010 chart. Mind you, the beefed up dance version is also worth a listen, while not having quite have the loving feeling of the former, is equally appealing to the ears and holds nearly as many memories of the Beyond dancefloor, especially as it is the opening track on Mr Beyond, Steve Pitron's compilation "Ibiza Oening Fiestas 2010 Early Check-In" which you can still grab by going to http://stevepitronsessions.podomatic.com.
Talking of compilations, our next choice has love running right through its entirety and is full to the brim with love songs that give it probably the best credentials for a Valentine's dedication here. Compiled just in advance of his own weekend of love in Venice (how romantic), in just four days, D.J. Leomeo's "Love Story" has amassed well over a ton of downloads and five times the amount of plays, pretty impressive given the usual lack of promotion and plugging from our Parisian pal. Full of some of the finest tunes to really inject that loving feeling into your minds, bodies & souls, this is Leomeo at his romantic best and is much more of a lounge music mix, rather than his usual tech & tribal offerings, the perfect backdrop to any love-in onValentine's Day or any occasion where romance is in the air. To pick out one or two tracks from this 105 minutes of pure & unbridled  love delectation would do the rest an injustice, rather we simply say that you should soak up the splendour of each of these sensual sounds by going to http://soundcloud.com/djleomeo/love-story right now.
The next love track in our short stable of Valentine's devotions makes a sure-fire statement with its title and featured on the dancefloor just this last weekend, reminding us why, like "Stereo Love", it made our top choices in rounding up 2010's year of music. A production by one of Spain's finest, David Penn, who has a discography that stretches back well over 15 years and includes giants such as "The Nighttrain", "Sun Rising Up" & "From the Stars", this latest offering is without doubt another fabulous favourite of ours. With vocals crafted & delightfully delivered by Sheylah Cuffy, Mr Penn's terrific track, "Miracle Of Love" compiled with studio partner Peter Gelerblom, is not an a-typical love song, but with lyrics explaining love & falling in love so well, especially when you hear them clearly in the dub version of this amazing creation at http://youtube.com/watch?v=uCxLwS1gxMU, we had to include it here. Mind you, it was the more familar & danceworthy version that got us "Doing The Disco Matt" on Saturday, one which can be caught at http://youtube.com/watch?v=WDfEK1wo6fs and contains more of those love inspired & falling in love lyrics.
Now, departing slightly from Valentine's Day for a minute, but with love still in mind, in this instance, "Lovechild", there are a couple of compilations and one track which we wanted to give a quick mention, first the two compilations by the German duo that took guest slots at Lovechild's "The Birthday" event on Saturday, Chris Bekker & Eduardo De la Torre, both producing mixes that are worthy additions to your collection, available at the following links, http://chrisbekker.com & http://soundcloud.com/dj-edu-de-la-torre/lovechild-the-second-birthday. As for the track, well it is not quite about love, but more about "Lovechild", that being the title, yet having seen vocalist Kaysee perform it live for the very first time on Saturday and the  full version release imminent, we had to include the only currently available link, at http://soundcloud.com/djtonyenglish/tony-english-feat-kaysee  from its producer Tony English here, this 2 minute version give you a flavour of just how great the track is.
Right, to our final Valentine's Day devoted compilation, one from a D.J. talent that we have been pushing for a while now and who has made a few notable appearances, not least at audacious afterhours outings A:M & Gravity at Fire in Vauxhall, as well as Monday nighter Popcorn at Heaven, in addition to a couple of appearances behind the decks at Soho splendour Rupert Street. With a catalogue of compilations that has stretched into double figures in as many months, Norbert M's latest addition has love very much in mind, the man explaining of it as "…a Valentine's medley filled with vocal, funky and progressive house with a touch of love…" and interestingly includes David Penn in the list of artists, along with other hard hitting names in the dance music scene, including K-Klass & Sam Obernik. Aptly titled "The House Of Love", this is as much a house music devotion as that to love, strands of the latter coming through of you search for them, yet is a composition worth collection, which you can do by going to http://norbertmik.podomatic.com/.
So to our last track and one that takes us pretty much full circle, as it comes from that Hed Kandi album we mentioned earlier and one that we can't put down, well disc one at least, the Disco Heaven Mix. However, simply from the title of the track, you would never deduce that it has anything to do with Valentine's Day, or with love, yet when you listen to the lyrics, it becomes clear that it has both very much within it, well we think so anyway.  Funkstar De Luxe's "When I Think Of You" definitely has a distinct house music feel on Hed Kandi's album, although in full version form at http://youtube.com/watch?v=nPJVFqxZT0c, it seems to have a more dreamy & love feel to it and, as we did on Valentine's Day this year, we dedicate it here to those of you who, like us, may have just memories of loves lost, but also to those of you that are truly, madly & deeply in love.
Right, so we finish with a compilation and one not dedicated to Valentine's Day or to love at all really, rather more to lust we suspect, although in dissecting his description of the mix, Brent Nicholls gives a nod to the sensual, so maybe there's a link there, as tenuous as it may be. No, in actual fact there is no denying that rather than love, the message is more of lust and of sex, as "Music For Pimps, Hookers & Gogo's", in its very title invokes  those thoughts of lust & sex and as Brent explains "…is kind of Hard On! meets Nu-Funk…" yet again indicating that finding & falling into love is not the deal here, rather he adding that "…the idea was to create a set of sexy tracks with ass pounding beats wrapped in an unusual & risqué title…". So, at the risk of being risqué ourselves for including it on this Valentine's special post, why not go check it out at http://djbrentnicholls.com/web/2011/02/03/podcast-music-for-pimps-hookers-gogos/ and see what is shaking Brent's musical world right now, a fair few of his sex fuelled selections also rocking ours.
So, that's our somewhat alternative musical look at love & Valentine's Day, some of our selections stretching the imagination a little, yet, with the possible exception of our final pick, have a connection with love, either in the lyrics, the title or the intent. And with music being our undeniable passion and Valentine 's Day & love having passion central to their theme, we hope, like us, you "Love To Love The Music" and dig our choices here, as even of this day of love, "Music Is The Answer" . (DISCO MATT)

Well, it seems quite a while since we put our music hat of, well apart from our year end round up of course, a mammoth project & report that ended acknowledging over 100 D.J.'s, compilations & tracks, from a staggering 500 plus that got coverage in our posts throughout 2010, making the decision who to include and moreover, who to nominate for top slots, a difficult choice indeed. However our choices were made and our final nod to 2010 completed with both our music round up, "Terrific Twelve Months Of Tunes" & our poll post "Charting A Yardstick Year, both available right here at http://discomatt.com or via direct links http://discomatt.com/web/2011/01/dm-reportsreviews-terrific-twelve-months-of-tunes-2010-year-music-review/ & http://discomatt.com/web/2011/01/dm-reports-charting-a-yardstick-year-disco-matts-bar-club-event-music-charts-special-report-8th-january/ and sealing the end to the  year, meaning it's time to point deep into 2011 and our biggest passion, promoting D.J.'s their tracks & compilations, as well as more features and news than ever before.
Yet, stepping out of the wake of 2010 and into the 2011 spotlight, it seems there are still lots of mopping up to the end of the year to complete, so we thought it best to marry & link the two by bringing you bang up to date with some compilation and track releases that were released in the final days of last year, then steer into the New Year with snippets of news, as well as links to tracks & compilations that hit the ground running this month, also then honing in on a handful of artists that featured large in our NY celebrations and who will get our focus in upcoming reports during January.
And what better way to kick off with a mention for Pagano and his long awaited & anticipated compilation "Digital Generation", which was finally released on 27th December and has since been racing up the Beatport charts. This comes as now surprise, especially when you consider the wealth of artists who grace this 20 track composition, the likes of Danny Tenaglia, Danny Verde & Stewart Who, as well as the tracks which made it to his final selection, "The Reflex", "Loca 2011" & "Kissing The Wookie", all previously unreleased, while "Bodyswerve 2011" and "Push To The Top" also grace this magnificent mix. But with so much more on offer, including some Pagano classics, this is one compilation that you definitely will want to add to your collection, especially given that it is only the fifth officially released mix in his long & illustrious career which started back in the 1990's. So, it has been given provisional release on Beatport, in both mixed & unmixed versions and is available now, but for a limited period only via link https://beatport.com/en-US/html/content/release/detail/316641/pagano-digital-generation-mixed-and-unmixed#, although if you hang on till the end of January, then this Kult Records produced package will be generally released on digital record store sites including i-tunes.
Now taking of Danny Verde, we know he has been extremely busy in the recording studio of late and has some exciting projects to come in 2011, he having kicked off the year in superb style with a brand new updated version of his smash hit "Pushin To The Top", which gained almost immediate worldwide recognition when the original was released 18 months ago. This original, compiled in conjunction with artist Halmadaxx, has, for 2011, been given not one or two, but four remix treatments, we having already mentioned one which appears on Pagano's compilation. Of the other three, two get our attention here, the first from the man himself, Danny calling it his "Miami 011 Rework", Mr Verde giving the original a quite different & unique feel through this new release, a preview of which was up on his soundcloud site, although speaking with Danny, a few further tweaks made in advance of its formal release in the next couple of weeks (keeping us in suspense or what!). However, in the meantime, Hector Fonsecca's mix is well worth a listen and one you can grab now by going to http://soundcloud.com/holabstudio/halmadaxx-danny-verde-pushin-to-the-top-hector-fonseca-remix. As for further projects, like Danny, we will keep you in suspense, although on the D.J.'ing front he couldn't be busier, tours of Brazil & Mexico confirmed for Feb & March, while he also lands on Britain for a whistle-stop couple of days at the end of January.
Moving on and to a man that has been entertaining us under the mirror-ball for good two/three years now and has really found his stride in recently extended & improved Chapel Room at Beyond , as well as being part of the RAW team of residents at citric splendour Orange, both gigs two of his absolute favourites. However, one Hi-Fi Sean Dickson is also busy in the recording studio, amassing monthly compilations in his now substantial series which you can grab at http://hifiseandj.podomatic.com, his January edition an absolute peach. However, he has become more & more active producing tracks, one of which has grabbed our attention although missed our net for a while until we heard the man play it at Beyond on 2nd Jan. "Stand Up" by Loleatta Holloway has been given the deep yet gospel treatment by Mr Dickson and is Beyond Chapel personified (well it's gospel!), hence why our ears pricked up. But such is the brilliance of the track, it has also made the Gaydar Radio airwaves, so is a must grab, which you can do for free by going to the music section at http://hifisean.com, but be quick as it will be dropping off soon. Talking of Gaydar, Sean has made some special mixes for the radio station, three of them to be exact, which he tells us are only available for a short period too. Having listened to them all, you would be mad to miss out adding them to your collection, although you need to be quick as they will drop off host site Mediafire in the next few weeks. So to grab these special compilations go to the following links, http://mediafire.com/?uz42a4vxv7l06so (Mix 1), http://mediafire.com/?1cr9z84e716brf5 (Mix 2) & http://mediafire.com/?nhqmsla6vyjnc59 (Mix 3).
Now onto a D.J. that had an amazing 2010, this year looking just as busy, French fancy Leomeo's feet hardly touching the ground in the last twelve months, indeed he only having spent a handful (we are talking single figures here) of weekends in his home city of Paris. Tours, especially of Asia, have left some indelible musical marks on this young man, so much so, he has been in the recording studio to produce a very special compilation that nods to the oriental, but has definite disco undertones, a little bit of a departure from Mr Carandang's usual tribal & tech styles, but is every bit as good as his previous productions, in some ways better. With tracks including artists such as David Penn, Richard Grey, & Taylor Square, this definitely has dancefloor pedigree, the 58 minute mix hooking us from the start. So, it goes without saying that his "Urban People Makassar Mix" is an absolute must for your collection which you can download at http://soundcloud.com/djleomeo/urban-poeple-presents-makassar-mix-by-dj-leomeo while his latest track "Feel Me", the Leomeo peak time mix, produced with Fabrice K, is a tribal triumph but has also been given the remix treatment by D.J. Bruno Kaufmann (more on him soon) which, with the DJBK influence, can be yours by going to  http://soundcloud.com/djleomeo (it's right at the top).
Next in our selections in Guy Williams, another man who's 2010 was busy and extremely productive, he breaking into Ibiza in a big way with his club brand, Paradise 45, which did equally as well back home, his D.J.'ing balancing nicely between the gay & metrosexual world's, Black Rabbit, another of his ventures, going from strength to strength, while regular appearances at DTPM, & A:M, to compliment Trade & SuperMartXe have kept him in the mind's eye of his gay audience. . However, with the New Year dawned yet more new projects & musically inspired trips to Goa & Dubai loom, before he throws himself back into the world of Ibiza for the summer, which looks set to be even bigger for him. Guy always has projects in the making & studio works bubbling to the surface, his latest collaboration with the D.J./Producer duo Prok & Fitch, "Yalla" a truly terrific track that is sure to hit the dancefloors over the next weeks & months and has been given full release on Stealth Recordings as well as on online record store Beatport. However, for a limited period, you can check out this tech house treat by going to http://soundcloud.com/guy-williams/guy-williams-vs-prok-fitch-yalla. Plus, like Danny Verde, we have an inside track on those projects, but have been sworn to secrecy, so will just have to keep you in suspense, although watch this space for news, as it is here where you will see it first.  
Onwards and to Berlin based boy Eduardo De la Torre, who, in some ways, will be glad to see the back of 2010, yet the year having had a truck load of highs, not least a Eurovision Song Contest nomination for one of his studio releases. However, with the chalk line drawn, 2011 couldn't have got off to a better start for Edu, still smarting from a terrific mini tour taking him to Moscow just a few weeks ago, his residency back home in Berlin, at the cavernous Connection, going extremely well and further dates in his diary that include Siwtzerland's Mad at the end of January and then a trip to London for a guest appearance at Lovechild's birthday bash, means he is as busy as ever. But he remains just as busy in the studio too and has lots of projects under construction with recording partner No Scene, which he has promised to send our way, so keep your eyes peeled for news. In the meantime & given his Connection successes, we thought we would share a compilation mix he completed back in September, which somehow missed our net, but is Edu personified, full of progressive & tech beats with vocal drenches that are so characteristic of his style. So the Connection inspired mix is a mere click away at http://djdelatorre.podomatic.com and well worth a listen.
Moving on and coming back to our home stomping ground, had it not been for our dreaded ear infection, we would have been in the thick of new(ish) club night, Room Service, on Thursday just gone, when Beyond boys Steve Pitron & Mikey D ruled the musical waves. However, with other residents that include new boy on the block, Zack Black, the learned talents of Fat Tony and stylish Shoreditch son Kris Di Angelis, Room Service has quickly established itself as THE place to hangout on a Thursday night, host venue Diu on Greek Street fitting it like a glorious glove. So, whilst a review is still due, there is a compilation mix out, celebrating all things RS, compiled by Kris Di Angelis, which, whilst a departure from his usual style, is very much evocative of the sets he plays at this small yet perfectly formed outfit. So, if you haven't been down to Diu on a Thursday yet, then like us, it's about time you did, although in the meantime, you can do no wrong by checking out Kris's compilation at  http://soundcloud.com/clubroomservice/vol-1-kris-di-angelis.
While still on home territory, we simply couldn't leave him out as birthday boy Jamie Hammond is another talent that got our focus in 2010, but has pointed firmly in the 2011 direction in so many positive ways, not least with is continuing residencies here in London, especially for Monday nighter, Popcorn, but also jets across to Rome on a regular basis for the Italian's favourite extrovert & excellent club event, Muccassassina. However, despite being a busy boy, Jamie never fails to impress with the regularity of his compilation releases and marked the New Year with not one, but two new mixes, titled "Happy New Year" & "House/Disco 2011", the former more akin to his live progressive styled sets, while the later is a favourite of ours, as it is crammed with 70's & 80's retakes (wonder who inspired that!)  as well as some more up to date tracks to keep you hooked. Suffice to say, this disco dream hit our collection the moment we saw it (well it's in the name innit!?), although both are worthy additions to yours, which you can grab at http://d-jamie.podomatic.com/, simply leaving us to say, Mr Jamie, here's wishing you a very happy birthday.
Right, our final major mention goes to Spaniard Ivan Gomez, who really wowed us last year when he tripped over to London for LGDF in May, yet, he has kept missing our net in newsletters & mentions since, so we thought we would make amends and bring you bang up to date in the life & times of Mr Gomez. And golly gosh has he been a busy boy or what, having amassed no less than 29 track mixes/remixes since we focussed on him in May, plus having laid down eight full length compilations in that time too. Working with close friends & recording partners Nacho Chapado & Fran Ramirez, Ivan has produced a whole collection of tracks that have gone global & hit the high notes on digital store Beatport, although it is his compilations that really do it for us, a particular favourite being a collection of some of his favourite tracks from 1996 to 2007, which he put together in December and is available at direct link. http://soundcloud.com/ivangomezmusic/ivan-gomez-some-tracks-from-1996-to-2007-free-download, while you will have hours of pleasure, like us, trawling through his Souncloud collection at http://soundcloud.com/. However, Ivan points to 2011 in the best possible way with the latest in his free download compilation series, a rousing collection of progressive & pumping house tunes that grabbed us from minute one through to minute one hundred & seven and is available at http://soundcloud.com/ivangomezmusic/ivan-gomez-promo-mix-january-2011-happy-nye-free-download.
Jumping from compilations to pure tracks, 2011 has started off where 2010 left off, with two tunes dominating our superb stereo sounds airwaves (or should we say our mono ear), Lizzat & Voltaxx's incredible remix of Tom Novy's classic "Now Or Never" very much our hot tip of this New Year, we have been truly captivated since hearing the track on Brent Nicholls' "Industri – Gotta Move" compilation and a week later spinning on our spot as Steve Pitron played it out at Beyond. Indeed it made another double appearance on Jan 2nd, Steve doing it again and Gonzalo playing it to perfection in his Beyond set, and when you check out the video at http://youtube.com/watch?v=yFmvB13R_Jc, you will see where they got their dance moves from, "Doing The Disco Matt" maybe?!?, hence the fact this record is sure to feature on our next viral, due out soon. Incidentally, if you haven't seen the original go get a look now at http://youtube.com/watch?v=RCOqKp9SpgU. As for the other track, well it's another Danny Verde quick mention as "Trapped" the Pagano (another shout for him too) & Wayne G smash featured large over NY, not least as featured vocalist, Peyton, put up the most prolific P.A. performance we have seen in months, at WE Attacks, since when we can't put it down. Now, the video link is pretty rubbish (in our humble opinion), but is a good way to at least hear the track, by clicking on http://youtube.com/watch?v=yi1YOREB8ew, although we may come to its rescue with our own WE inspired attempt (the gauntlet has been laid down!).
Right before we finish with some exciting news, time to whittle through some latest compilation releases from artists that often get our exposure, so need no introductions apart from their links, Nick Tcherniak's latest offering out at http://nicktcherniak.podomatic.com, Terry Vietheer's January mix out at http://soundcloud.com/terryvietheer, while Micky Galliano has a brilliant new compilation well worth a listen & download at http://mickygalliano.podomatic.com. One guy that received a new boy focus in 2010 was Norbert M and he has got on the NY bandwagon too, issuing a "Disco House Classic" mix well worth looking at via http://norbertmik.podomatic.com/ and, while you're at it, grab his 30 minute "Hed Kandi Bar" competition mix too. D'Johnny's mix from his performance on Beyond's main room is worth downloading too at http://djohnny.podomatic.com/ and fellow Beyond resident Gonzalo Rivas continues his "deep" series with a Xmas Eve release, out now at http://gonzalorivas.podomatic.com. More mop up's and Alessandro Londra kicked of the NY in style at As One, laying down a recording in recognition, which you can download now at http://djalessandrolondra.podomatic.com/, while Jamie Head marked his appearance at WE Attacks with a special podcast, which is an absolute corker and has already been marked as one of our favourites of the year, so is well worth grabbing at http://jamiehead2.podomatic.com/, Jamie being one of three folk that will be getting our focussed attention over the next few days as we accelerate our Music Is The Answer posts. So the other two? Well Tel Aviv based boy Guy Scheiman is one, who starred at Salvation "The Return" on NYD and then stormed As One, his "Feel The Vibe" mix our little teaser, which you should have a listen by going to http://djguyscheiman.podomatic.com/2010-10-16T10_52_42-07_00, while Brent Nicholls will be featuring in a special post, coming up in the next day or so (more details in a sec), but marked 2010 with his year end double volume mix "MMX", both available at http://djbrentnciholls.com/music, both crammed with nu-funk & disco tunes to delight (Vol. 2 is breathtaking!).
Right we are nearly there, but just time to mention that special report, as for the eagle eyed of you that have visited Brent Nicholls' site already (or in the last day or so), you will have spotted a special compilation he kindly produced, marking our year end music round up in which we included our top 40 tracks of 2010. So, in true Brent style, he has put a 20 track mix together and, given this momentous move, we thought it only appropriate to set aside a special report on both him & the mix, which will form our first "Music Is The Answer" focus style post of 2011.
So, with the New Year now under a full head of steam, music will be taking centre stage in Disco Matt land, with plenty of focuses, plenty of D.J. bio's & monthly newsletters to compliment all our other posts, also remembering that you need to keep your eyes peeled for music links in our weekend posts & our reviews. Now all that remains to say is, we hope you like our choice picks here and if so, "…sit back, select those sounds, turn up the volume & let them play, as music IS the answer…". (DISCO MATT)
As much as our bar, club & event yearly round-up reviews have become a tradition, our look back at any year would not be complete without our full on reflection of the music & the D.J.'s that have made our year, indeed, without the music and without the D.J.'s, the bars, clubs & events would not exist as they do and we would have little to report on, save for our weekly recommends posts & our D.J. focuses, of which there have been many throughout 2010. But it has been an interesting year on the music front, a year that has seen the resurgence of retro-tastic tunes remixed, remodelled or remade, it has been a year with plenty of newcomers, while we have certainly spread our musical wings, focussing on a breathtakingly huge amount of D.J.'s, based both home & abroad. So, amidst a continuing tough global economic & political climate, plus amidst all the controversy that was waged in our world, 2010 more than any other year meant that music was definitely the answer for us, hence this nod to the D.J.'s, their sets, their tracks & their compilations in this our final music review of this year.
So let's get going and with the best place starting in January, we race through 2010 picking out our D.J. performance highlights, As One sporting our first outstanding achiever, when Alan K simply blew our mind with a superb set, erupting Fire's main room & leaving us walking away with our first anthem of 2010, Celada's "Underground". That was swiftly followed by Phil Marriott, who impressed us hugely with a mammoth 4 hour set at the Onyx afterparty that immediately followed, and it was with Mr Marriott that we were to form a special friendship & bond, not least at Profile Bar on Friday's. February saw two terrific turnouts by Trade veterans, first Steve Thomas at DTPM's Valentine party at Jalouise, then Gonzalo Rivas with a sparkling set at Orange's "Citric Seduction" event, both showing that they haven't lost their magical touch to move us on the dancefloor.
Forwarding to May, the trio of Leomeo, Danny Verde & Phil Romano, short of stole the London Global Dance Festival show in the Muccasssassina room at the main event, although 2010 was littered with international star performances too, a veritable feast of talent landing in London for that LGDF party, other outstanding highlights being Dikky Vendetta's performance at Onyx, Chris Bekker at Beyond & Ivan Gomez at the "official" LGDF afterparty, although Berlin based but home-grown talent D'Johnny's set was superbly standout. Other international stars that did it for us in 2010 included Eduardo De la Torre, who was brilliant at Beyond during the summer, Leandro Becker who shone at The Week in London and then followed it up with another prolific performance in Paris for the Supersized Pool Party, while Andrei Stan stunned us with stonking sets at both Matador & A:M.
Talking of Spanish, a host of Spaniards also had their say too during 2010, with Carlos Gallardo doing it for us at both Hype & WE Party and the steamy & sexy Hugo Sanchez starring spectacularly at more than one SuperMartXe event, showing his raw talent to match his ravenous looks. But it was Javier Medina who was definitely our find of the year, making his impressionable mark in May and soon following it up with personal appearances in London for As One & Lovechild, he ending his year on a high, landing a contract with massive club brand Matinee. But you would be forgiven that we focussed too much on international talent through 2010, as there were plenty of home grown D.J.'s that hit our radar in 2010, some established, some new, Michel Mizrahi, Terry Vietheer, Jc Christopher, Norbert M, Lee Harris, Zach Burns, Dimity K, Chris Brogan and Jamie Hammond included in a long list on new(ish) talent, all making strides & impressions in this terrific twelve months of tunes. However, the established names were definitely rocking our world throughout 2010, the endless list including Paul Heron, Jamie Head, Nick Tcherniak, Phil Hewson, Tony English, Nick Evans, Terry Bryan, Guy Williams, Fat Tony and plenty more that set us in as spin.
2010 also saw us expand our specialist focuses, going all female first with our "Foxy Ladies" special looking at Mis-White & Minx, we looked in on Spain covering Gonzalo Rivas, Ivan Gomez, Nacho Chapado, Steven Redant &, our main man Javier Medina,  but also turned Italiano with two specials, including Pagano, Alessandro, Micky Galliano & Gabriele Cutrano, Danny Verde never escaping our attention, while it was another Italian that made his impression on us, first at LGDF & then at Hustlaball in Berlin, Fabio White's set there one of the big highlights of our five day foray. Our focuses also included a couple of nods to Beyond, homage's to Lovechild, to new Spanish hit WE Party, as well as spreading our wings with our music newletters which filled most of the last few months of our year, our "Blighty Based Boys" & "Energetic Euro's" including the biggest names that made our 2010, as did our final post of the year, "Big Guns & Baby Boomers". But our D.J. bio's & focuses still remained our single most passion of the year & with the opportunity to focus on plenty of talent for LGDF, we went into overdrive, pieces of our work featuring on official websites & D.J. pages.
But we digress from our hot sets of the scintillating 365 days of sound and whilst so many were memorable, our scales were definitely tipped by The Oli at Lovechild's "Makin Hay" in July, while Brent Nicholls enchanted us with a full on nu-funk frolic, also in Lovechild, but August, Pagano also doing it for us at the third of Logan Schmitz' private party UP & then again at Onyx "Digital" in September, while Luke Howard definitely displayed nu-disco dexterity at Paradise 45 in November. Then there was a stunning set from Terry Vietheer at Barcode Vauxhall's 4th birthday, this south London spot being the scene for a brilliant back-to-back performance from Nick Tcherniak & Hifi Sean, close on the best back-to-back set we had seen all year, although some of our best performers of the year were to come out of the gaff next door, Area being responsible for Orange afterparty's & Onyx, but of course the biggie, Beyond, pretty much bringing us full circle on our star sets selection, Jamie Head being one of three standouts from a score of others, Mr Head's performances for Beyond  in the Terrace going down as some of our favourites, although his best being at Orange back in May.
But as good all these people were during 2010, it is the duo of Steve Pitron & Mikey D that top our pile, we having been lucky to witness some very special back-to-back performances from them both, a handful at Beyond, but for us, their best at Brazilian import The Week in September. Individually, Steve impressed on countless occasions not just at Beyond, but also at Orange events,  at WE party's launch in December & then delighted us at Lo-Profile in the same month, although his standout set was at Beyond  "Tokyo" in October, his anthem filled two hours simply stunning, we reporting on his set at the time in flowing form, including saying "…The man is genius and words cannot describe just how much, our best way to show appreciation of his art is to dance "…in our spot…" knowing that the man knows we are there and, in the words of one anthem, "…let the music pump right through me I can feel it in my bones…" & "…come on now show me pretty ladies how you really like to dance…" as in Steve's hands do we dance or what…". But Mikey D was just as prolific on a number of occasions too,  like Steve really shining at Beyond, especially in December, when he stepped in for an unwell Mr Pitron, the whole two hours leaving us breathless in admiration and for us edged all his others, making the choice so very difficult. However, it is Steve Pitron that sways top spot for us, that "Tokyo" triumph back in October being our set of the year..
Well, that was the D.J.'s, so what about their compilations and having reported on so many artists during the year, we can count well over 300 that were covered in our focuses & newsletters. There were devotions to a long club brands including Beyond, Hustlaball, Lovechild, Matinee Red & Blue and SuperMartXe, which in turn led to mentions for specific D.J.'s, many of whom have already been mentioned. Yet with so many to wade through, we had to be pretty ruthless, the likes of Paul Heron, Hifi Sean, Terry Bryan, The Oli & Gonzalo coming really close to our top choices, but failing to make it into our final five. From a host of international stars podcasts & mixes, we had so excellent recordings to chose from, which like their domestic counterparts knocked hard on our top five, Leomeo, Eduardo De La Torre Steven Redant, & our find & newcomer of the year, Javier Medina, just missing out from a position in our choice picks. Then there was Pagano, his "Digital Generation" compilation having originally been scheduled for release in September, although with furied negotiations with label producers as to what tracks would make it onto the mix, this incredible collection of tunes has been out just four days, so is sure to feature large in 2011.
So who & what did make it?, well Nick Tcherniak did, landing in at number five with his "Matinee" mix, which included smash hits "The Answer" & "Deep Water", this glorious 116 minute marvel opening up with a delicious remix of Rino Cabreara's smash "Creapola", but included a host of others, not least another Tcherniak & Thomas collaboration, "My People", which on this compilation was given the Alan X "Peephole" remix treatment, so just had to be in our top choices. The remaining four all held & continue to hold very special memories for us, and whilst some were released much earlier in the year, it was the final four months that sealed all their fate in being our top picks of 2010. And you can still get hold of Nick's fabulous nod to Matinee by going to http://nicktcherniak.podomatic.com/.
Danny Verde landed our number four spot with his incredible compilation, "Escape From Paradise" which filled our ears on our way to Berlin when we hooked up with him for Salvation there. Indeed from a host of records that included his awesome rework of Madonna's classic track "Vogue", a funk-tastic remix of Tears For Fears' "Everybody Wants To Rule The World", an even more incredible rehash of the dance diva hit "Hideaway", the two that really made it a truly standout & spectacular composition were Danny's own records "Let Me See Your Underwear", which was remixed with breathless results and then the pinnacle of perfection, the uplifting & euphoric "Till We See The Sun" which brings back magical memories of Danny, Berlin and many more whenever we play it. So, we salute Mr Verde for this amazing mix which you can grab at http://dannyverde.podomatic.com/.
So, we come to our top three and ones that we found extremely hard to separate, each one marking special moments in our year for varying reasons, but all three filling our ears from the minute they were released. Indeed right up to the wire we couldn't tear them apart and for good reason, as Steve Pitron, Mikey D & Brent Nicholls produced some amazing work throughout 2010, indeed our top 40 tracks of the year are littered with records they have delighted us across these terrific twelve months of tunes. Steve Pitron stormed into top slot back in the early summer with his aptly named "Summer 2010" mix, but then came out with an absolute corker in his "WE Party Podcast" which exceeded even the might of his previous composition. With tracks "Show Me Your Love", "Get It Up", "Dreamer", Don't Give Up", "Back To The Dancefloor", "Souk" & "Blow Ya Mind", our mind was well & truly blown by this piece of Pitron perfection, not one of the 28 tracks failing to hit the mark. Having plugged it on no less than eight separate occasions, we will make it nine by saying, if you haven't got this in your collection then get it now at http://stevepitronsessions.podomatic.com/.
As for Mikey D's delectation, it is rare for the man to hit the studio's and compile a full on mix, although when he does the wait is worth its weight in gold, "Lose Control" once again proving just why this man is still at the top of his game behind the decks. This mix dominated our trip to Paris in September and dominated our ears for much the time both before & since and no surprise, as with tracks like "Seek Bromance", "Don't Stop Till You Get Enough", "Bodyshine", "Air Miles" & "Diamond Life" the list of 13 also included remixes of two records that made our top ten, "Happiness" and "Release Me", while Mikey was definitely the answer by including our tagline tune on his compilation, "Music is The Answer" featuring large. So good is this mix that it held top spot in our minds eye right up to the wire, although with the strength of the other two, made separating it too difficult, but we cannot recommend this to your collection enough, which you can still download by going to http://mikeyd.podomatic.com/.
Then we come to our third and one of a staggering 22 mixes that Brent Nicholls complied in 2010, many which could have made it into our top five, were it not for the other four. His "Let's Chant" compilation for example was incredible, as was his "Aural" mix & his devotion to his appearance at Beyond Pervert. However, it was his "Get On MyGayFace" mix that made it to our top three, like the others, littered with incredible records from start to finish, the 15 track composition originally created especially for members of the new social networking site , MyGayFace", hence the title on the mix. However, such was the demand for this amazing mix, Brent released it onto his website for general download, although we were lucky to get our own copy on the day of first release, it immediately pressing all of our musical buttons, not least with records "Upside Down", "I Just Can't Hold Back" & "Et Moi", from two artists that really did it for us in 2010, Audio Jackers and Lissat & Voltaxx. But it would be a mind-blowing remix of "Release Me" and then an even more majestic Mollela version of Edward Maya & Vika Jigulina's heart wrenchingly stunning "Stereo Love" that ended up securing this compilation in our top three, one which you can get for yourselves by going to http://djbrentnicholls.com/web/music/.
So was it a dead heat three? Well we couldn't separate Steve Pitron & Mikey D, but at the eleventh hour in our summing up of our year of music, Brent Nicholls edged the other two, not just in recognition for his impressive amount of releases in 2010, but when it came down to the wire, it was the "Stereo Love" track made that essential difference, as more than any other record in our year, it held & continues to hold the most memorable moments in our travels, whether to or from a club or out on our two wheels, but especially during our trips to Berlin & Antwerp for which both "Stereo Love" & "Get On MyGayFace" will always remain synonymous and very much number one.
So we come to our tracks of 2010 and are we glad we took the advice of a close friend at the top of the year, from day one listing down those records that moved us most on the dancefloor & elsewhere. And was the list extensive or what, as we catalogued well over 100 tracks by the most varied of artists and musical genres. There was dance, house, tech, progressive, uplifting, nu-funk, nu-disco, retro-tastic, rehashed & remade, but naturally we had to break the list down, eventually settling on our top 40, which we have listed at the end of this special reflection, although as we did last year, we hone in on our own top ten, a choice that does not include the major dancefloor hits of the year, in fact excepting possibly one or two, the list could not be further away. However, what each track has in common, are floods of memories of our music-tastic year, although before we run down our top ten, just a quick mention goes to some of the tracks that didn't quite make it, the whole top 40 being a really tight affair.
First to the ones that missed out but still stood out, Chris Montana filling our ears out in Essex in November with "Don't Give Up", while the baseline definitely took control for a while thanks to Dr Kucho back in June, Sandy Rivera really capturing our imagination with "Hide U", while Audio Jackers made quite an impact with their remix of "Just Can't Hold Back", as well as their own hits "Upside Down" & "Check It Out", the latter missing our top ten by just one place. Others that featured large in our year included Leomeo's amazing "The Sound Of C"& Dennis Christopher's "No More Lies", as well as Rebeka Brown with her hits "Offshore" & "Show Me Your Love", all which would have been worthy of top ten slots, were it not for the strength & importance of our chosen ones, even the brilliance of Lizzatt & Voltaxx failing at the last hurdle, despite both "Et Moi" & the amazing re-work on the classic "Now Or Never" a track that  looks like going places in early 2011. 
So to our top choices and in at number ten is Danny Verde's incredible remix of Pagano & Wayne G's "Trapped" featuring the amazing vocals of Peyton, a record which featured large in Brent Nicholls' incredible compilation "Let's All Chant" which was so close to making our top five, this record filling our ears while spinning around the roads of London and also got plenty of airplay in our ears while in Berlin, so deservedly made it into our top choices, consigning his other smash "Till We See The Sun" to 12th place. Next up is the Dave Aude remix of "Happiness", a track that came in for a lot of stick from some, yet made it (in a different form) onto compilations of our two of our top three and erupted the dancefloors of Beyond & The Week, so rightfully takes in place at number nine. In at eight comes the truly amazing "Let The Love Take Control" by Milk & Sugar, another example of a rehashed tune that had plenty of fresh intentions, hitting our ears as early as March but not really featuring on the dancefloors, although due to its special meaning, made a top ten certainty. Onto number seven and a little known track, yet one with so much meaning in our year, Diagram Of The Heart very much captivating us with their hit "Dead Famous" which was never destined to make the dancefloor, but was enthralling enough to reach the spot it did. Then continuing the melodic & meaningful theme at number six is Medina's "You & I", a record that reoccurred right through the year whenever we were faced with controversy, giving us suitable comfort in our time of need, thus making it into our favoured few.
So to our top five and first in is another example of a track that did not have dancefloor credibility in 2010, but had so much meaning for us, as it represented a record that allowed our mind to escape & our frayed nerves to relax, Richard Earnshaw's remix of Kenne Kursmoshi's "Take Me Back", taking us back to those dreamer late spring & summer days when it filled our ears. In at number four is not quite a record of 2010, but one that played a huge part in our year, having rediscovered a Brent Nicholls compilation classic "Disco Electrique", which includes the tremendously rousing track "All Night Long", John Dalhback remixing Mousse T's tune superbly and, was it not for the lack of 2010 credentials, this would have hit the top spot. Then we come to number three and to be honest, as with the last track, it could have come top, as "Release Me" while firmly in 2008/09, still got major dancefloor airplay throughout 2010 and will surely go down as one of the all-time dance anthems, a number of versions making it big this year. However the Mind Electric remix that Brent Nicholls tracked down was our favourite in a crop of others, close on toppling the original as the best, but as good as it was, it only made it to third spot. So to our second and one which was first until our Antwerp trip, Pirupa's "Sweet Devil" making an immediate impression as far back as January & continued to surface right through the year, a funk-tastic & full on minimal vocal track that gets our feet tapping and our dance juices flowing every time we hear it. "Sweet Devil" marks a style of music which we got completely hooked on during 2010, nu-funk, so modelled by Brent Nicholls throughout the year and a trend that a few others followed, but one that made his offering so fresh & appealing, as is this track which, while number two, is our definite top nu-funker of the year.
So to our number one and by now it should be pretty obvious, as the record which stole our heart & our emotions throughout 2010 was "Stereo Love", one that, interestingly first came to our attention on Steve Pitron's compilation "Ibiza Opening Fiesta's" back in May, the opening & rousing version of Edward Maya & Vika Jigulina's smash by Dave Ramone right up their, so much so that it has deservedly got the b side to our number one, the Molella remix that will forever be our tune of Berlin & Antwerp but so much more. Indeed it was this record that decided our top compilation, so it has to take top spot in our track chart, a forty record collection which we have included here as a postscript. Plus, watch this space, as we are hopeful of a special mix of our top thirty to come out in the early New Year, so will be sharing that with you as soon as we can.
Well that's it, our 2010 music reported & reviewed, save for a final mention for our musical moment of 2010 and whilst all of the above, the D.J.'s the compilations and the tracks have meant so much, even the vinyl moment at Berghain (check our review) in Berlin or "Stereo Love" couldn't topple our best bit, although it did come close with our amazing Antwerp trip. However, being welcomed into the Beyond main room D.J. booth by Steve Pitron for our birthday, and "Doing The Disco Matt" to what will probably be labelled as our record, "Release Me", did it for us, pure unadulterated enjoyment & ecstasy that we will never forget. So, 2010 we salute twelve terrific months of music and if 2011 is anywhere near as good we will be in heaven. (DISCO MATT)
Postscript
So, here is out top 40 tracks of 2010, some dancefloor hits others just hits in our books, but all very much worthy of their place in our premier picks.
1.  Molella remix of Edward Maya & Vika Jingulina – Stereo Love
2. Pirupa – Sweet Devil
3.  Mind Electric remix of Zoe Baldwi TV Rocks – Release Me
4.  John Dalhback remix of Mousse T's – All Night Long
5.  Richard Earnshaw remix of Kenne Kursmochi's – Take Me Back
6.  Medina – You & I
7.  Diagram Of The Heart – Dead Famous
8.  Milk & Sugar – Let the Love Take Over
9.  Dave Aude Remix of Alexis Jordan – Happiness
10.  Danny Verde remix of Pagano & Wayne G's – Trapped
11.  Audio Jackers – Check it Out
12.  Danny Verde Radio Edit of Blake Lewis' – Till We See The Sun
13.  Chocolate Puma vs Bing Players – Disco Electrique Revisited mix
14.  Lissat & Voltaxx remix of Tom Novy's – Now Or Never
15.  Norman Dory remix of Sandy Rivera's – Hide U
16.  Denzel Park vs Karina Chavez – World Go Round
17.  Dennis Christopher remix of Nightstylers – No More Lies
18.  Leomeo – The Sound Of C
19.  Miguel Picasso Feat Rebeka Brown – Show Me Your Love
20.  Alan X Peephole remix of Tcherniak & Thomas's – My People
21.  Rebeka Brown – Offshore
22.  David Amo & Julio Navas remix of Interative's – Who Is Elvis
23.  Dr Kucho – Let The Baseline Take Control
24.  Lissat & Voltaxx – Et Moi
25.  Gabriel & Castellon – Deep In My Sax
26.  Audio Jackers remix of Weekend Players' – Just Can't Hold Back
27.  SNS – So Alive
28.  Audio Jackers – Upside Down
29.  Jason Riva – To Start Again
30.  Sgt Slick – Back On Black
31.  Shapeshifters remix of Candi Station's – Musical Freedom
32.  Peter Rauhofer remix of Zander Bleck's – Everybody Wants To Rule The World
33.  DJ Madskillz remix of Christian Smith & Reset Robot's – Air Miles
34.  Arumba – Filthy Rich
35.  Jay C – Souk
36.  David Penn- The Miracle of Love
37.  Chris Montana – Don't Give Up
38.  Audio Jackers – Party People
39.  Juanjo Martin & Albert Neve – Don't Stop Till You Get Enough
40.  Rossini Pain Feat Kaysee – I Will Be

On this momentous day in Disco Matt land which has signalled the launch of our new look website, it seemed highly appropriate to also get back into music mode by issuing our latest in the developing series of newsletters, designed to bring you bang up to date with the compilation & track releases from a host of your favourite D.J.'s, as well as news on their forthcoming gigs & events. However, in this issue, we mix up the format slightly, including some upcoming shining stars in amongst the well established names, hence the title, "Big Guns & Baby Boomers" plus, we will be using  the opportunity to link in with a handful of tunes that are doing it for us right now.  
So, let's crack on and our first "Big Gun" mention goes to Steve Pitron, who has once again pulled an incredible compilation out of the bag, this one devoted to WE Party, which launched to amazing accolade in London just two day ago, Steve's performance on the night emulating plenty of elements from his mix, which we simply haven't been able to put down since its release just under two weeks ago. Now, if you have been following our WE posts over the last few days, not least the two special Music posts we devoted to this new Spanish club brand, you will have a really good idea of just how brilliant we think this latest Pitron podcast is, but if you haven't, go take a look, but more importantly, make sure you add this compilation to your collection now, by going to http://stevepitronsessions.podomatic.com.   
Now, we have promised for quite a while to hone in on Belgian talent, Ruben Winters and once we have selected seventh gear on our regular Music Is The Answer posts, we will be. However, in the meantime, it seems he has been very busy, not only holding down his regular residency at Antwerp's  Red & Blue club, but has also finalising his sparkling new logo, which he launched not long after our last newsletter. But, moreover he has been busy recording two new compilations, both which were inspired by his live sets at Red & Blue on 6th & then 20th November, as well as producing an experimental track entitled "Staturate", which shows one of many strings to his talented man's bow of music genres. So, in advance of our full focus later this week (yes it is coming) go to http://soundcloud.com/d-jayme to get a taste of this Belgium beaut.
Right, back to our next big gun and a rare inclusion in our posts, but well deserved, as Paul Heron has been in the studio and has compiled a full-on 119 minute mix that is absolutely crammed with gems right from the off, progressive by design, but uplifting & vocal tinged in delivery, which Paul neatly explains as "…a collection of some of my favourite tracks from my sets over the past few months…". And that is truly worldwide, as Paul has been truly globetrotting throughout the summer, from Sydney to Sao Paulo & back again, has starred at  both The Circuit Festival & XLsior, has done the business for Delice, and had even treated audiences back here at home in London, with amazing performances at Matinee, Beyond, Orange, Hype, SuperMartXe, as well as holding down regular stints at Lo-Profile, Shadow Lounge &, of course, Industri. So, given how busy he is, this mix if a rare treat indeed so is well worth grabbing while you can at http://soundcloud.com/djpaulheron/dj-paul-heron-november-2010.
Our second, so called "baby boomer" (an affectionate term naturally) is Zach Burns, who stormed onto the scene just over three months ago at A:M and is now part of the roving residency team at fab new Thursday hit, Room Service, he also having guest spotted at Monday nighter Popcorn and is slowly developing a following, not least through his regular podcast releases, which are well worth a listen. Indeed his latest December addition, one which he describes as "…something fresh & uplifting for the horrid winter months ahead…", is delightfully different, combing bouncy beats with chunky tunes that drift you through the 115 minutes in a tech & vocal dream. So, go check out this latest Burns blast at direct link http://djburns.podomatic.com/entry/2010-12-04T11_00_05-08_00.
Next up is big hitter Gonzalo Rivas, a huge talent that never fails to miss our radar, having been a major tore de force in clubs like Trade, Orange, Beyond & Salvation across the years, although the list of his appearances both home & abroad is both extensive & amazing. Plus, he never fails to disappoint on the studio works front either, his regular compilations always hitting our collection,  his "deep" series very much in the Orange RAW mode, while his recording for Manchester's Gaydio radio station, is more in the vein of his sets at resident spots in the capital, which include Lo-Profile, Barcode & Beyond. However, we cannot recommend enough, his "Retrospek" mix, which looks back across twelve years of huge hits that have made his many performances. With 20 terrific tunes, this mix is an absolute joy and is pure Gonzalo at his superlative best, which you must most definitely add to your collection by going to http://gonzalorivas.podomatic.com/.
To make it three all, next up is Jamie Hammond, who's meteoric rise to fame was nothing short of spectacular, he being thrown into the limelight at Friday's favourite, Onyx, although has since laid his hat much more neatly both at London's Popcorn and (the biggie) Rome's Muccassassina, the Italians particularly lapping up his tougher edged yet invigorating beats. This international exposure is certainly getting Mr Hammond noticed & is also growing his musical style considerably, very much reflecting in his podcasts, the Muccassasina devoted compilation very good indeed, although his November release proving an absolute corker and, as Jamie rightly say's, includes some real classics which are also tunes of right now, very much evoking the euphoric energy of his performances. So, enough said, just go grab his extended November mix now at http://d-jamie.podomatic.com/entry/2010-11-21T15_09_35-08_00.
Right, let's take a little breather from our "Big Guns & Baby Boomers" for a moment or two and bring you up to date with the tunes that are doing it for us right now, the first being a summer smash in Spain which has yet to hit our shores yet, although we are pinning a few hopes on this one appearing sometime soon, Rebeka Brown's "Offshore", grabbing us from the second we heard it just a couple of weeks ago. With a couple of You Tube links to share with you, namely http://youtube.com/watch?v=U0pAhuML8fs&NR=1 & http://youtube.com/watch?v=GQCvVo-7maw, plus with an appearance on Tony English's podcast devoted to Lovechild's "Anniversary" party, (available to download at http://lovechildclub.podomatic.com/), Rebeka's vocals are simply stunning, and this track is right up our street.
But, Rebeka does it again for us with the brilliant "Show Me Your Love", which first found our favour on Mikey D's incredible compilation "Lose Control" (if you haven't got this in your collection, where have you been…grab it at http://mikeyd.podomatic.com) and has since been taken up by a whole load of D.J.'s, Miguel Picasso's creation making playlists across this last weekend, from WE's pre-party on Friday through to Beyond WE on Sunday (and we suspect many other places too) and is one of our favourites of now, which you can also grab a slice of via Mr Pitron's podcast (we would give you the You Tube video links but they have been removed!!).
Other records that are very much grabbing our attention right now include John Dalback's "Back To the Dancefloor" which we have had on repeat most of the last two weekend's (check it out at http://youtube.com/watch?v=Non3nlCpT54), Peter Rauhofer's remix of the Tears For Fears smash "Everybody Wants To Rule The World", which you can catch in full eight minute glory at http://youtube.com/watch?v=dr7O4tamqTY, Chris Montana's "Don't Give Up", which is destined for greatness for sure (check out the Good Guy remix at http://youtube.com/watch?v=2IFcT9RSk8E), the love it or hate it (my goodness are we going to get stick from certain quarters) "Happiness" by Alexis Jordan, Dave Aude's remix probably our favourite version (see why at http://vimeo.com/12782128), and then, for reasons that escape us, Carlos Gallardo's "Get It Up", well actually it's that Eurovision style sound yet incredible production as well as oh, yes, those violins & vocals the radio edit at http://youtube.com/watch?v=7TDfTgpBfu0 really good, but Carlos's club version even better.   But as the list goes on, we can't so will stop there, well for now at least.
However, before we return to our BG's & BB's, a little bit of news and at long last we can confirm the release of the eagerly awaited & anticipated compilation from Pagano, "Digital Generation" first being talked about as far back as August. But, with much debating as to the final fitting of tunes over, Francesco reliably informs us, that 20th December will marks its release (how kind, it's our birthday!) and we will bring you the necessary beatport links as soon as they hit our desks.
Right, back to BG/BB shouts and next up in our list of lovelies is Brent Nicholls who has been a busy boy, the last ten weeks having seen five, yes five compilation releases, all making our task to give each one the coverage they deserve here, very difficult indeed. So, rather than go in reams of words, lets simply say that each one is worth adding to your collection, whether it be the Lovechild inspired comp, his devotion to World AIDS day, the "Red-Missing" mix, his "Funky Town" collection or the truly superb "Lo-Profile 3rd Birthday" devotion (the ending still cracks us up). Now that's four, but the fifth is our favourite, "Let's All Chant" a retro-tastic two hours of tunes that is pushing for top spot in our year end chart, that's how much we love it. Plus, for all you iTunes officinal's, Brent is there now too (link http://itunes.apple.com/gb/podcast/djbrentnicholls-com/id401502128) although with his swish looking new website, you can grab all these compilations by simply going to http://djbrentnicholls.com/web/music/.
Now, another person we have been meaning to mention for a while is Luis Silva Carvalho, better known in D.J. mode as Luy G, he having bubbled on the surface of the scene for quite a while now, having made guest appearances at a few events at Laurence Malice's club The Egg in Kings Cross. His style is very much on the hard house side of tech, in fact the two volume release which has literally just hit our desks, is verging on techno, hinting towards the direction in which he wants to take his music & his D.J.'ing. So, if tech & techno is your thang (and we know there are lots of you out there that love this music genre slant), then Luy G is your man & his mixes your bag, both volumes titled "I Love Tech" out now at http://luyg.podomatic.com/
Back to our big guns and Micky Galliano is next up, he having had a superb summer out in Italy, then returning to rock Barcode on a number of occasions, both at Friday happening, Funkarama, the Saturday smash "Deviate", playing alongside his bello Pagano, as well as starring at Patrick Lilly's highly successful brand, Queer Nation, although he keeps getting drawn back to his homeland & especially to Rome's Muccassassina, where he is part of the core residency team. And it is this brilliant brand which inspired his latest compilation (you only have to hear the first track to realise) in advance of his gig at their Red party event at the end of last month, which hooked us from start to finish and will do you too, by going to http://mickygalliano.podomatic.com/.
So, to our final "baby boomer" although he is more like a protégé, having first come to our attention following a set earlier this year in Rupert Street, this being followed by a success in a D.J. competition run by Heaven's "Popcorn" club, sparking guest gigs at both A:M and Gravity, the latter now including him as part of their roving residency team. Therefore, it will be no surprise that Norbert M has marked this occasion by laying down a compilation with Gravity firmly in mind, which is well worth checking out, as is his devotion to A:M, as well as his October creation, "Never Mind The Autumn", all of which you can download via his podcast page http://norbertmik.podomatic.com/.
Now, we want to end on some exciting news, but before we do, pick out our final "big gun", D'Johnny, which kind of brings us round circle in terms of compilations, as it is his WE party inspired mix that gets our shout, admittedly for the second time in a week, although having waxed lyrically about it last time, we just can't help ourselves again this being testament to just how good it is. Cutting straight to the chase, the 118 minute mix getting us right in the mood with the intro track "Get Together", then neatly following up with the Kathy Brown vocal infused "Trippin", other biggies including Suzanne Palmer's "Big Love", the incredible Javi Reina 2010 mash-up of the classic "I Can't Stop" and, naturally, WE party's anthem, We (Eloise), although on this occasion, Danny LeBlack's version. So, this tech triumph is a must for your collection which you can grab now at  http://djohnny.podomatic.com/.  
Right we are just about at the end, but before we hit our crescendo, news of what's coming up between now & the end of the year, the return of our Music is The Answer posts first on the agenda, focuses a plenty including that of Ruben Winters, while expected track & compilation releases from Ivan Gomez, Nacho Chapado, Guy Williams, Nick Tcherniak, Hifi Sean, Eduardo De La Torre & Danny Verde will get our full attention. Plus, we are now linked into both Soundcloud & Podomatic, which means you can share your music with us & by doing so, you will more than likely get a mention & maybe more. Go check out our pages at http://soundcloud.com/discomatt & http://podomatic.com/discomatt or why not simply mail us at matt@discomatt.com.
So, to our last couple of mentions which go to D.J.'s Javier Media & Leomeo who have not only been busy individually, but have collectively worked on a new project "Nirvana Dream", although more of that in a moment.
First to Javier and the truly exciting news since we last went to press on this Barca boy, is that he has been signed to massive Spanish clubbing brand Matinee, he having successfully rocked their "Vice" party in Barcelona just yesterday (Sun 5th). But his Matinee news gets bigger & better, as he will be starring in their tours of both Miami & New York, on NYE & NYD respectively, marking his first major gigs in the States, although, following this magnificent Matinee news, Mr Medina's feet have hardly touched the ground, this weekend seeing him play out in Beirut at "Vanity", followed the next weekend by "Barbarella" in Milan & Matinee's Paris party, before those huge happenings stateside.  No one can be as pleased as us with this news, having followed & nurtured his work since spotting him back in the spring and the progress he has made has been nothing short of spectacular (reminds us of Danny Verde), so we are sure you will join us in hearty congratulations to Javier, the US news being probably the best birthday present he has received in years (it was Sat btw). Now, we just await a new compilation from him, although you can, like us, keep your eyes peeled at either http://soundcloud.com/javier-medina/ or http://javiermedina.podomatic.com/.
As for Leomeo, well, we simply can't keep up with our favourite Frenchman (sorry had to be said), tours of The US, Canada & Asia taking him away from his beloved Paris for most of the last six months, as have trips closer to home, including Spain, Germany & Belgium as well as his home country France, Lyon often calling on his superb services. Mind you, as busy as he is, it doesn't stop Leo from dipping into the recording studio to lay down the odd compilation or two, many marking either his trips around the globe or the gigs he has played, three brilliant examples being  "Sunday IN NYC", "Shanghai Halloween" & "Matinee Paris – 1st Anniversary", all available at http://soundcloud.com/djleomeo. But we get extremely excited when he hits the track recording path, his own "The Sound Of C" earlier this year getting our vote, as does his latest remix work of Shazz's "Wherever You Are", which he cutely entitles his "Voulez-Vous Coucher Avec Moi" mix and is another example of Leomeo at his banging beat best.
So, what about "Nirvana Dream", the Javier & Leomeo joint project? Well, it's a collaboration extra-ordinaire, as the two talents fuse their tribal & tech house styles amazingly with sufficient amounts of vocals as well as elements of trance to produce a jaw droopingly elegant & mouth wateringly masterful track, this eight minute marvel neatly matched to visuals in video (check out link http://youtube.com/watch?v=eZzXnIhSHJc) that will hopefully be played out in all its glory at this coming weekend's Lovechild "Mirrorballs" party, of which Leomeo headlines and is a liaison we cannot wait for, as sadly we can't be at Matinee Paris the following weekend where both Leomeo & Javier will star together.
Well, that is it, our "Big Guns & Baby Boomers" music newsletter, we having breathlessly covered 14 D.J's and  well over thirty links to compilations, tracks & video's, leaving us to simply say, "sit back, select those sounds, turn up the volume and let them play, as Music Is The Answer". (DISCO MATT)

"BLIGHTY BASED BOYS"
DM DOES THE NEWS (PART ONE) –
SUNDAY 17TH OCTOBER
MUSIC IS THE ANSWER
With life over the last few weeks being topsy turvy to say the least, while we have been holding our own with both reviews & preview (weekend) posts, our much beloved Music Is The Answer reports have taken a back step. But with there being a relentless amount of new music out there, we thought we would get back into gear with not one, but two D.M. Does The News posts, this one concentrating on U.K. based talents and their latest compilations, tracks or simply just news on forthcoming gigs. So, sit back as we rifle through a veritable feast of D.J.'s & their work, giving the all important links to spectacular new sounds, as well as linking into other reports of ours.
Right, so we kick off very much with a Beyond theme, especially given just how good last weekend's Japanese inspired bash was, "Tokyo" probably our best this year yet in so many ways, although the music did much of the talking, not least from the main floor boys of Steve Pitron, Mikey D & Alan K. So before we dive into them, here's the link to our review which you can catch at http://discomatt.blogspot.com/2010/10/blog-post.
Turning to the D.J's and first Steve Pitron, his set was full of amazing Beyond anthems as well as tunes from his "Summer 2010" which we still cannot put down, so simply can't resist mentioning it again as it will certainly be vying for top spot in our year end compilation round up. So, go check it out at http://stevepitronsessions.podomatic.com & for those of you that were at Beyond "Tokyo", relive some of those magic moments. While we are waiting for a follow up from Steve, he remains busy in the studio with production partner Max Sanna, their latest a pure gem of a remix of Robyn's single "Indestructible", which also made his set on Sunday & is well worth grabbing at http://soundcloud.com/maxsanna/sets/robyn-indestructible-max-sanna-steve-pitron-remix. Plus, with Steve's birthday round the corner, what better way to wish him many happy returns with the first mention here.
Right onto Mikey D, who has also recently released a smashing compilation, "Lose Control" right up there in our rankings & filling our ears virtually every day. Seeing & hearing him performance at Beyond "Tokyo" was like sitting right in this magnificent mix, which has 14 truly amazing tracks on it, virtually all making his set on Sunday, fan-flaming-tastic. So, you just have to grab this compilation which (yes we know) we have mentioned a few times already. So, go to http://mikeyd.podomatic.com, immerse yourself into "Lose Control" & come out well & truly elevated. Plus, while you're at it, go check out the official video for opening track "Seek Bromance" at http://youtube.com/watch?v=eWUC5Q0RCAA.
Onto Alan K and never have we seen a D.J. with so much effervescent energy behind the decks, he especially coming into his own at Beyond. Having flown the flag for the club in Greece, Holland & France over the summer, we were so pleased to see him last Sunday and savour the majority of his set (we tried to leave twice but couldn't tear ourselves away), so are as pleased as punch that he has laid down a compilation marking his prolific performance at "Tokyo" on Sunday morning. This amazing mix truly transfixed us from start to finish, as did his set, so we cannot recommend it enough, which you can play & download at http://djalank.podomatic.com.
Now, before we leave the Beyond subject, Hifi Sean gets his own look in, his pulsating performance in the Terrace room truly magical, especially given he had literally landed straight into "Tokyo" from Athens. We referred to his showing as "Sushi Sounds Sean Style", although he preferred the phrase "teriyaki tech", the word tech very much the vogue come R.A.W.'s 4th birthday at Orange in a few short hours, Sean having laid down a special mix to mark the occasion, he being very much in the thick of the action. Plus, hot off the press is his latest monthly "hifi-cast" as well as the second in his "Chill" series, all three marvellous mixes available at http://hifiseandj.podomatic.com.
Onward and linking into Nick Tcherniak, who has been a very busy boy indeed, having had a spell out in Spain, in the recording studio with production partner Steve Thomas, the duo still riding high on the back of both "My People" & "Deep Water", the latter's remix package still at number one in a host of download charts, Hifi Sean's mix a particular favourite of ours. Add to that his new EP, "The Answer" featuring vocal from Lizzie France, which has started promo just this week and there is no question Nick is riding high at the moment, he even having had time to lay down two podcasts following his appearances at Matinee & SuperMartXe, both including "The Answer" & the Matinee mix also featuring "Deep Water" & Alan X's stunning remix of "My People. So these are essentials for your collection which you can get now at http://nicktcherniak.podomatic.com.
Talking of SuperMartXe, Tony English is certainly getting in on the act recently, having starred at the last two parties, as well as playing at Logan Schmitz's home-grown brand, Hype, back on August Bank Holiday. That apart & he plays for both Lovechild & Puscha in London, as well as connecting with a host of European D.J.'s through his weekly Saturday radio show  on Push.FM, which he compresses into monthly podcasts in a series of "Social" releases, that latest featuring WE & Cafe Ole resident Danny Leblack. Tony always manages to dig deep & find a whole host of hits making it big on the continent, so these podcasts are certainly worth a listen, which you can do so at http://tonyenglish.podomatic.com, the man also about to release his SuperMartXe "Porno Star" mix, due out tomorrow.
Now, while we are in Logan mode, lets fire through some mixes you should go grab, the Logan presents podcast page worth a look at http://loganpresentspodcast.podomatic.com, the latest edition put together by Tony English, while Matinee's Michel Mizrahi has also been busy in the studio, his latest "Autumn Beats" mix a fabulous 114 minutes of mixes well worth tapping into at http://soundcloud.com/michel-mizrahi. And before we leave the subject our own Italian stallion, Pagano, will be featuring large at the forthcoming Logan Presents Matinee outing at MOS, but you can catch a slice of his last prolific performance at http://facebook.com/video.php?v=486674111270, while his studio work continues unabated, his latest "Rave Monkey" remix of  the track "I Try" by Made By Monkeys, available to listen via http://youtube.com/watch?v=nz_BTVc7_wg, apple tart anyone?! (hilarious!!), plus we will keep you posted on that much anticipated "Digital Generation" compilation release.
Right, switching alliances a little, we head in the direction of Lovechild & a band of residents that have been busy recording, the terrific Terry Vietheer having popped up here there & everywhere recently, his Lovechild mix now fourth in-line with more later releases that include compilations for B2B & Barcode, while he has a new track out too, "East Village" having been released just two days ago & is a corker. Catch all these compilations & this new track at http://soundcloud.com/terryvietheer, while another Lovechild youngster, Jc Christopher, has added Friday night club Onyx to his D.J. roster, as well as laying down a vocal edition in his "House Mix Tapes" series, which has 14 brilliant tracks on it & is a worthy addition to your collection which you can grab at http://jcchristopher.podomatic.com. But Lovechild also have their own podcast site, various D.J.'s taking turns to add their own stamp to the growing series, the latest coming from Gabriele Cutrano who performed perfectly at "Lovechild Meets Delice" at the end of September, this mix very much evoking his superb set, which is well worth checking out at http://lovechildclub.podomatic.com.
But the Lovechild story continues, as resident Alessandro Londra has very much been flying the flag for the brand overseas recently, a tour of Australia a couple of weeks ago, immediately followed by Amsterdam last Saturday and our hard working bello is literally on his way back from Istanbul, where he was representing & promoting Alex Erfan's outfit at The Otherside club. Yet, having clocked up well over 20,000 air miles in three weeks, he has still managed to lay down a compilation, which was handed out on CD at the party last night, but is also available at http://lovechildclub.podomatic.com.
Now, another Lovechild resident has been feverishly busy in the studio of late, not to mention lauding it around London at a vast array of clubs, from TTD to Hotwired, Hard-On to Sweat, Lo-Profile to Barcode, even making a stunning show at The Week back in September when we were glued to the Latin Lounge for close on three hours. Add to that his web work for SeenQueen & the launch of new social networking site MyGayFace (MGF) and Brent Nicholls just doesn't know how or when to stop. And he doesn't stand still in music terms either, three mixes having been released in just over a month, dedications to Hard On's! 7th birthday & new club T.T.D. two great mixes, although for us, can't quite match the magic of his "Get On MyGayFace" compilation, which is knocking on the door for top spot in our 2010 chart. Now, we will be going in-depth on MGF in a forthcoming Disco Matt-ers report, but in the meantime, go sample Brent's latest works at http://djbrentnicholls.com/web/music and watch this space for a new 3 hour mix of re-hashed, re-mixed & re-made classic pop tunes along with some latest hits rolled in for good measure, which we have been privy to for just over a week now (it's amazing).
Right, we are nearly there, but before we finish up, coming back full circle (ish), quick mentions go to Norbert M who made his A:M debut yesterday morning, having triumphed in a recent D.J. competition at Heaven's club night Popcorn, his latest podcast very much a reflection of his performance which you can grab at http://norbertmik.podomatic.com, while Popcorn resident Jamie Hammond has just issued his own latest mix "Live Set 08/10" which we think is his best yet, so well worth a listen at http://d-jamie.podomatic.com. Now, sadly, we missed out on The Wig Party last Sunday, but heard it was amazing, Rob Sykes certainly making an impact at both the main event at Cafe de Paris & the afterparty in Area, although it was the after afterparty where he laid down his latest mix in front of friends & family, so is rather special & worth checking out at http://djrobsykes.podomatic.com.
So what was this full circle we were referring to? Well, we started with Beyond & we finish with a Beyond resident, but someone who will be an intrinsic ingredient at R.A.W.'s 4th birthday later tonight, being the lynch pin in the duo that started it all in 2006. Now, he may have proclaimed that Tony De Vit is his greatest D.J. of all time, but Gonzalo Rivas has to be right up there for so many people too. To say his career is littered with plaudits is an understatement and he has featured in some of the biggest parties & club brands around. With yet another birthday (the big one) just around the corner, Gonzalo is definitely in the mood to celebrate, so has, along with Hifi Sean, laid down a new compilation especially for R.A.W's anniversary which is truly awesome, although we know the Trade one (currently in the making) will be just as good, if not better. Plus, his A;M blast from the past mix is classic Gonzalo too, so while he may be last in our post he is far from least in our estimation, meaning that both mixes are in our collection and should be in yours too, so don't delay, get downloading at http://gonzalorivas.podomatic.com.
Well, we are out of time & space, but just want to give quick shouts to Per Q.X. who has some fab new tracks out, to Elliot J Brown how has been mixing in the studio, to new talent Zach Burns that amazed at A:M last week, to Nathan 6 who has put out some new music and finally to Glasgow based Michael Dow, all who will be part of forthcoming posts in the next couple of weeks.
In the meantime, keep your eyes peeled for our "Energetic Euro's" news post which will be out shortly, but we hope you find favour with the choices here, leaving us to simply say "sit back, turn up the volume, select those sounds & let them play, as music is the answer". (DISCO MATT)
Postscript
We started this post with a flavour of Beyond and we simply had to share yet another amazing experience, courtesy of two incredible individuals that went that extra mile with us this morning in Area.
Not only have we known him for close on 14 years now, but the musical journey Steve Pitron has taken us on is immense, a whole variety of clubs & events touching our lives where Steve has been involved. But, we were simply blown away by his comradeship this morning in Beyond, so much so we once again witnessed 2 hours of Pitron perfection in a set that included every anthem you could wish for. The man is genius and words cannot describe just how much, our best way to show appreciation of his art is to dance "…in our spot…" knowing that the man knows we are there and, in the words of one anthem, "…let the music pump right through me I can feel it in my bones…" & "…come on now show me pretty ladies how you really like to dance…" as in Steve's hands do we dance or what.
Then, as if our morning wasn't special enough, were in for a treat or what when Alan K invited us behind the D.J. booth where we witnessed this multi mixing maestro in full flow. His euphoric interpretations of records like "Release Me" (lyrics extracts above) & "Underground" are amazing from the dancefloor, but when you witness him waving his magical wand over them first hand, it is a glorious sight to behold. The energy he develops & what comes back from the crowd is truly remarkable and grovel in gratification of his, another genius in our eyes.
What more is there to say, apart from Beyond should always include an S, a P, an A & a K. You guys are awesome and we are so lucky to know you.