Posts Tagged 'Jay Roberts'
A favourite Friday frolic that stormed Soho right from the start, attained awards & accolades & proved of formidable force on the capitals clubbing circuit, after the sudden closure of its historical home, PLAY>TIME is now back, bigger, braver & bolder with a super sized soiree tonight (Fri 10th May), this prolific party making our "Pick of The Day", details a banner selection away opposite or an image click below, while we look into its resplendent return beneath.
 
It pretty much goes without saying that, since its launch a couple of years ago, PLAY>TIME has scored significant successes on the scene, promoter Jay Roberts capturing the imagination of clubbers with a enticing concoction of magnificent music from a band of top London based D.J.'s, while mixing in sexy seductive intrigue with a pack of pumped porn stars. Yet while PLAY>TIME stormed Soho from the start, shook up its compatriot competition south of the river, attained awards & accolades galore and proved a formidable Friday force, there was no doubt that it's Soho home, Lo-Profile, was a little constrictive in allowing promoter Jay Roberts, deliver his desires for this brilliant brand to the full, the porn element of the party having to be pegged back to podium dancing & not much more. That said, PLAY>TIME proved ever more popular as it entered its second year & from our own personal perspective became one of our most favourite forays, even rivalling the might of Beyond. And with D.J.'s such as Mikey D, Jamie Head, Brent Nicholls, & our then premier protégé player Zach Burns in the mix with the towering talent that is Steve Pitron, we have so many happy memories of PLAY>TIME during 2012 which we will savour forever.
However, when the shock news of Lo-Profile's sudden closure at the beginning of January this year hit home, a brace of bashes effectively going to the wall, it was PLAY>TIME that the Soho & wider scene was going to miss the most, although with the occasional nod in our direction from Jay Roberts, we always knew that PLAY>TIME would be back in some form or another. And so we couldn't have been more thrilled when the news finally broke of its resplendent return to the scene, although even we were slightly taken aback by the size & scale of Jay's plans. That said, having decided to scale up, as well as find a venue where he could extend to porn element of the brand to a full, it seems that PLAY>TIME  as a club night & event is coming of age, tonight's re-launch in London, at the Colosseum in Vauxhall, a real acid test for Jay & his team, but given its previous popularity and the intrigue created by the pre-party promotion of this event, we have every confidence that PLAY>TIME  will be a packed out affair, despite the copy cat competition, District XXX running at the same time. Indeed Jay has pulled out all the stops, pulling in massive porn star Francois Sagat among a bevy of other beauties, while two of his resident D.J.'s,, Brent Nicholls & Steven Artis will no doubt provide the sexy seductive soundtrack to match this magnificent meet.
So it is little surprise that PLAY>TIME has not only made it to our "Pick of The Day", but also benefitted from a detailed devotion in our weekend newsletter (direct link http://discomatt.com/web/?p=7533) and while we cannot be there to support Jay & his terrific team, we wish them well and cannot recommend enough that, a PLAY>TIME regular or not, you head down to the Colosseum tonight, as this is one party you won't want to miss. (DISCO MATT)
With a potential podium place position in our Y.E. club review round-up, we had no hesitation in once again choosing PLAY>TIME as our Friday "Pick Of The Day", not least that our premier protégé player, Zach Burns, is out to play. But with so much more on offer, go check out the event detail, a banner selection away opposite or an image click below, while we produce a précis preview come 2012 review then propel the PR beneath.
 
Having amassed both accolades & awards within the first few months, there is no doubt that 2012 has been a purple patch year for PLAY>TIME, this Friday phenomenon having gone from strength to strength, the brilliant blend of barnstorming beats from scene top D.J.'s with the plethora of porn stars & gogo's that grace the PLAY>TIME podiums, pretty hard to beat. Indeed with the clubbing competition all but fading into the background, the previous ruler of the roost, Onyx, having been absorbed into A:M, promoter Jay Roberts can be very pleased with his PLAY>TIME lot, excursions abroad having featured in this prolific party's year, while Friday's is by far & away the busiest night for host venue Lo-Profile, the jewel in its weekly scheduling crown very much in the responsible mix for the resurgence in the popularity of clubbing in Soho. And with PLAY>TIME being one of just two clubbing constants in our 2012 calendar, we have witnessed both that pluming popularity and a whole host of enthralling & entertaining evenings, meaning that it has every chance of being placed on one of the top podium places in our yearly review round-up, we ashamedly open about the fact that it is right up there with our favourite forays, perhaps just one, an awesome afterhours, topping this terrific turn.
So while the combination of sexy sounds & saucy shows works for many, it is simply the sounds that tend to float our boat, no surprise when you consider some of the star D.J.'s that have graced the PLAY>TIME decks this year, Nick Evans, Paul Heron & Steven Artis three that have floated our boat, although if we were to choice our podium threesome of the year (maybe a hint to our Y.E. music review of the sets of 2012), the superb Nathan Six is one, a scintillating set back in September that saw us make a rare stay virtually to the end of the event, with a rousing, uplifting & euphoric exhibition that tick so many of our beats boxes. Yet for so many of the myriad of the PLAY>TIME meets we made during 2012, it was Steve Pitron that propelled this party to the podium position it is sure to succeed, a score of Steve sets drenching us with sheer sound delight, not to mention a mound of our trademark tears, only second to our outbursts at Beyond, while this fabulous Friday frolic for us will always be about the brilliant Zach Burns, a terrific talent whose 2012 has reached heavenly heights. Yet while  we have stood proudly on the scene sidelines , watching our "Premier Protégé Player" grow in stature with a series of London & international residencies come guest slots, like Nathan, he is one that always manages to keep us at PLAY>TIME till the dying minutes, his stunning set in May as huge highlight that is sure to soar Mr Burns up our Y.E. set chart. And taking of both the Y.E. and the year, ahead of his performance at PLAY>TIME tonight, Zach has released his "House Sessions 2012 – Top 12", a better accompaniment to this précis preview of PLAY>TIME's year we couldn't wish for, one you should get into your collection without delay by going to http://djburns.podomatic.com & clicking on the download button, while of you can't wait for that, head to permalink http://djburns.podomatic.com/entry/2012-12-28T09_03_18-08_00 where you can stream this towering twelve track timepiece that showcases Zach's top tunes of 2012 (review on its way).
Well that's our précis preview planted, but what about the PLAY>TIME promo? Well, this is what Jay & his team have to say about the brand and about tonight's bash…
"….Every PLAY>TIME Friday from January to December bears the stamp of its remarkable creator, Jay Roberts. Just reviewing what Jay and PLAY>TIME have done this year is astounding! Friday nights are unthinkable without it. However, with Jay hopping around the globe looking for the tastiest boys he can find for you to unwrap during 2013, he is leaving his hosting duties to a man also beloved by night crawlers and Lo-Profile denizens, Martin known to many PLAY>TIME followers, while he also knows exactly what it will take to get all of the rascally rabble frisky and festive!
And taking festive, we reckon that by now, you have drained the eggnog, you've seen the family, you've decided what items to re-gift and it's so cold, you are planning your next beach visit. In other words, Christmas is over, bring on New Year's Eve! And tonight (Fri 28th Dec), that is exactly what PLAY>TIME is doing and we are doing it first. Start with us on Friday night and who knows where you will end up come Monday night? Come for the exotic drinks. Come hug a hot boy rather than giving the boss another handshake. Come twirl under the lights as bright as a cloudless Spanish night. 
So who will be up on the boxes tonight?, Well,  The wildly popular PLAY>TIME go-go boys! If their clothes get any skimpier and their moves any more suggestive, they may graduate to being porn star guests accidentally and you don't want to miss that! But you won't want to miss the cherring tunes from Paul Coals who kicks of this party, while one of our best resident D.J.'s takes PLAY>TIME to a heavenly higher level from1 a.m., Zach Burns' set one to savour and not to miss.
Let PLAY>TIME be the doorway to your weekend fantasies and dreams for the New Year!…"


….and the dinky detail?…
PLAY>TIME
A Gaydar Club Experience 
Date: 28/12/2012
Time: 10pm-4am
Door Tax: £8 before 12 p.m. / £10 after 12 p.m.
More info out at http://loprofile.com, http://facebook.com/PlaytimeProfile & http:/ facebook.com/events/245208658944034/
So, as we sink into our sofa for a third successive night, we reckon you should be upstanding, sorting your outstanding outfit and heading to Soho for this fabulous final Friday fling of 2012 for the top notch PLAY>TIME, leaving us to simply say, "Go There! Be There! (DISCO MATT)
If you are of the Mayan persuasion, we guess you will be heading for the safety of Mexico as the world is about to end today (Fri 21st Dec), while for those in the real world, tonight will be a time to party, a better place than PLAY>TIME we couldn't find, meaning it once again ascends to our "Pick of The Day" choice, all the event detail a banner selection away opposite or an image click below, while to propel the P.R. beneath.
Inside Lo-Profile, merriment is a weekly staple. Every Friday, PLAY?TIME in the hands of host & creator Jay Roberts can be counted upon to deliver a party so fun, with a mixture of sounds and sights so sublime, your will wonder how he & this award winning club night does it every Friday.
PLAY>TIME knows the holidays can be stressful, running this way and that for gifts, family and cheer. So, come by on 21st December and enter into a world of ease and no worries. The pumping DJ sounds and the gyrations of the hot go-go boys will make any other thoughts simply disappear! 
Plus, experienced PLAY>TIME fans know well Jay's porn star PLAY>MATES, but they also worship the mouth-watering go-go boys just as much. So, on 21st December, two special boys will be dancing and both are stunners. Jack is a muscled and chiselled to perfection, with penetrating eyes that melt you on contact. Ray also has a perfect body, dark features and a smoky attitude, while complimenting their podium performances will be the stunning & sexy uplifting sounds from PLAY>TIME roving resident D.J.'s Steven Artis & Fabio Luigi
PLAY>TIME
A Gaydar Club Experience 
Date: 21/12/2012
Time: 10pm-4am
Door Tax: £8 before midnight, £10 after
Guest Lists closes at 6pm, entry required before 1am.
Friday nights will never be the same again.
More info at http://loprofile.com &/or http://facebook.com/PlaytimeProfile
Let PLAY>TIME be the doorway to your weekend fantasies and dreams for the New Year! A Merry Christmas and warm holiday wishes to all from PLAY>TIME.
It's been a long time coming, but as part of DM's "rebuilding programme", our much beloved recommendations newsletters are back this "Best Bites" edition picking out our three top of the tree choices of where to be & be seen on the scene this weekend, across Soho, Vauxhall & Shoreditch, dinky detail on each included below.
Well, well, well, hasn't it been a while since our last recommendations newsletter, we too frightened to actually check exactly when it was, although we are talking months rather than weeks, pretty shocking really. However, with a feeling that you have missed them, we are back and as part of our "rebuilding programme" will be committing to weekly editions from here on in, leaving not much more to say apart from let's get on with it.
So to our Soho Best Bite choice and it couldn't really go to anything else this weekend apart from the prolific PLAY>TIME, the saucy sensation that has gone from strength to strength since we have been off newsletter air, while it has scooped no less than 12 "Pick of The Day" choices since we launched that part of our recommendations family in May. And while we will only be re-invigorating our picks from Saturday this week, PLAY>TIME is a deserved choice our Best Bite here, this Friday (5th Oct) seeing the mighty Steve Pitron take to the decks, not two weeks after his last "Gangnam" style outing which was a packed out affair, Steve a big draw & so surely to repeat with another pulsating performance this time round. Then, taking the second slot, although an equally heavyweight London based spinning. star of the scene, is international playboy D.J., Paul Heron, this a rare Friday we finding him not just in the capital, but in Soho, so a set to savour & one not to be missed, his more funky, sexy & tech style of sound contrasting to the uplifting euphoric & colossal club sounds of Steve. But there is more, as PLAY>TIME promoter Jay Roberts brings a bevy of brawn with him, a trio of tottie bearing pretty much all on the podiums, as well as in Jay's back room boudoir, hunky porn stars Fabio Stallone, Damien Crosse & Goran out to play, while Jay will be dressing every provocatively & the friendliest of bar teams will pamper to your every liquid refreshment desire. So, what more can we say to top this all-star cast than by resoundingly recommending you make PLAY>TIME your Friday date, doors to host venue Lo-Profile on Wardour St opening from 10.30 p.m. & running through till 4 a.m., entrance just £8 before midnight & £10 thereafter, while discounted entry for Profile Bar patrons is available. Further info can be found by going to http://loprofile.com, or by checking out PLAY>TIME's Facebook page at http://facebook.com/PlaytimeProfile.
Onward to Vauxhall and what a choice we have, The Orange group very much at the head of happenings, their family of brands allowing you to party virtually non-stop from Thursday through Monday morning. However, while we could land on A;M, or even Later, it is Beyond that gets our top of the tree best Bite choice this time, not least that it is a WE weekend which pretty much guarantees an rammo Area and an awesome atmosphere to boot. Having been to our favourite afterhours nay club of all time, two weeks in a row, we can certainly vouch for the fact that you will have one of the best times of any club or event across the weekend, this week seeing promoter Ben Kaye continue to mix it up with his sizable team of resident D.J.'s The Sharp Boys back after a few weeks absence in the terrace, while Mikey D makes it to the main room decks, Alan K & Paulo Moreno in the early slot mix, Fat Tony completing the spinning star sandwich here, while Verity Mayes & Bryony masters hot foot it down from WE, with more to be announced. And being the official afterparty for WE "Bitches On The beach" expect the influence to rub off on Beyond this Sunday morning (7th Oct), with a dance troupe swooping in on Area from The Coronet, while the lighting & effects, especially in the main room, doesn't get any netter, anywhere in our humble opinion. Plus you can expect it to be packed & pulsating from the 5 a.m. start until the midday finish, which means advance tickets are advisable, these available online by going to http://orangenation.co.uk or by selecting the joint ticket option at http://wepartylondon.com. That said, we have it on good authority that a £10 face ticket available at Clone Zone & Comptons in Soho will also get you in, failing which you can still pay on the door, one efficiently & friendly managed by the one the only JJ Clark. Further info on Beyond & this event can be found via the clubs Facebook page at http://www.facebook.com/beyondclub.
To our third Best Bite of the weekend and one which sees us heading to Shoreditch, landing on hip & happening hangout East Bloc on City Road. The brainchild of one Wayne Shires of Crash fame, East Bloc plays host to such party brands as Gutterslut, WAR, DISH, Super Electro Party Machine, SOS and, this week, the marvellous TheMenWhoFell2Earth, this electro disco drenched delight blasting back for a upper charged party this Saturday (6th Oct), the team welcoming special guest D.J. Jamie Bull whose roots are both here in London 7 up in Manchester, he renowned to serving to sleazy, twisted electro disco in a hard kind of way, which means he will go down a treat with the MWF2E fervent following, Jamie playing a specially extended set in the main space. Then across in room two Sudha stars, he better know as the percussionist from uber-legendary dance pioneers, Faithless, her set surely to prove something pretty special, not least as she is teaming up with Dick & Fanny regular Pamela Chu (aka De la Ioakim) to present a one-off "Cosmic Disco" devotion. Then, as if that wasn't enough, in the third "Mirror-Ball" room, watch out for a girl with razorblades hidden in her hair, Sina Sparrow from hot as Stoke Newington all-girl pop, rock & indie club "Debbie" while be the late night turn, Oly your host across the event, from superb start to fabulous finish. And talking of starts, this latest TheMenWhoFell2Earth party opens its doors to an adoring audience from 10.30 p.m., the club running through till 6 a.m., the hot off the press news being that Paul Heron will be spinning a special set in the main room form 4 a.m., so a great reason to stay till the end, while entrance id just £6 before midnight or £9 thereafter (bargain!), more info out at http://themenwhofell2earth.co.uk while we leave the last line to the promoters when they say "…plug in the three phase – crank up the gigga watts – generator maxxed up – we are blasting back for another super charged party…" say no more!
Well, that was pretty painless and by golly it feels good to be back best biting, three choices here that richly deserve their top of the tree positioning so ones very much carrying our full recommendation. Will we be at all three, we suspect not, as its WE for DM on Saturday & outside commitments on Sunday, but you can bet your bottom dollar we will be at PLAY>TIME, nibble size tweeting from our spit, which you can follow at http://twitter.com/discomatt, while tomorrow (Thursday) we will be serving up our "Short Shouts" newsletter extending offers to over 10 other outings that have caught our eyes. (DISCO MATT)

While we may not have had our usual Friday feeling, with another pulsating & pumping Play>Time in prospect a dream worthy D.J. duo on duty, a trip into town too tempting to resist, Jay Roberts propelling the pumping pecs of porn star Paddy O'Brien, while Steve Pitron & Nathan Six pumped out the towering tunes, our belated bite size review the rewarding reflection.
At the expense of sounding like a long playing & repeating record, 2012 has been a year, at least so far, that we could quite happily forget, much of the enthusiasm we had for reporting on, recommending & reviewing one of the world's most colourful clubbing circuits, drastically diminished, due in no part to a number of personal & family health setbacks. Indeed, having gone to the lengths of announcing a summer sabbatical a few weeks ago, the plan being to step out of the scene completely, there have been a few flies in the ointment, one club in particular still drawing us out of the sabbatical shell, a Friday frolic especially hard to resist when certain key D.J. players are involved. Add to that one of the warmest welcomes from a team of staff & management we could wish for along with lubrication of our loins on more than one front, as well as a promoter that is right there in the thick of the action (as all promoters should be), not to mention plenty of pumping pecs from a plethora of porn stars and you can see why we find Play>Time at Lo-Profile hard to resist. Indeed, of the few occasions we have stepped out on the scene, this pulsating Friday frolic of a place has accounted for a good 40%, those players in question being Steve Pitron & Zach Burns, while promoter Jay Roberts never fails to welcome us with open arms & plenty of lubrication on tap to quench our thirst.
And so it was that we found ourselves being drawn away from the comfort of a stress busting extended sofa snooze, our working week having gone from bad to worse and the usual Friday feeling we are full of, running on empty, although have cried considerable wolf on a tube journey in, our steed came to the rescue, making a much appreciated detour to deliver us to Lo-Profile's door, well apart from the usual Steve sprint across Soho. And with the expectation of a flock of familiar faces pitching up too, our mood soon lifted, it further helped along the way with not one or two, but three shots of Sambuca which went straight to our head, we starting to spin on our select spot right from the start. But while the music Mr Pitron was picking proved pretty phenomenal, with much of them hot off the press releases, the now infamous gagging order was slammed tightly back on, we having to deploy serupticious tactics to keep our nibble size tweeting public in the loop, although were careful enough to avoid those new tracks, rather throw up some safe selections, one tweet a perfect example when we said , "…it's a miracle we made it to Play>Time after the week we had, although Steve Pitron said, you better…", the hidden tracks meaning in there for all to see.
But Play>Time it certainly was and with the witching hour fast approaching a slow start soon turned into a packed out place, the absence of Dilmar on the lights neatly filled by an arriving Nick Evans who was as pleased to see us as we him, although it was Steve that was demanding our attention and was very much in DM destruction mode, a sequence of selections aiming, firing and hitting their target. That said, due to the gagging order, we are unable to share the majority with you, although of the ones we can, we were feeling the "Pressure" in the "Heat Of The Night" left wondering of many months missed, "Where Have You Been All My Life", Play>Time certainly living up to the superb sound "Show Me Love", Mr Pitron is a classics phase of his performance by now, "Shine On Me" followed by one of our all-time favourites, "Bitch Lady" certainly selected with us in mind, while the newbie "Right Before My Eyes" also hit the heavenly mark. And just when we thought the night couldn't get any better, not only did Minty appear, but Mark Thyme too, whom together with Steve made it feel like a mini Crash reunion, while to further add to our excitement, beautiful Brazilian Bel, always the live wire of any party, made her entrance, quickly living up to her name by clutching this piece of wood & banging it on the walls, floor & ceiling like she was playing a carnival drum. But it was the music that continued to enthral us the most, we sinking into the swooning Toni Braxton song, "I Heart You", neatly followed by what can only be described as the most delightfully destructive dance delectation of 2012 so far, although like a handful of others, is still caught up in our gagging order, we simply itching to spill the beans so good is the track.
With Steve's set almost at an end, it was Jay's turn to enter the limelight for a while, bringing out his own ace in the Play>Time stack of cards, mind you all this was after the false podium alarm, Nick Evans supplying one of the moments of the night, mistaking a cavorting customer as one of Jay's porn stars, his exclamation "…is that one of the dancer's…" leaving us in stitches. But it would be the arrival of Paddy O'Brien & his podium party piece that was to excite the crowd considerably, he teasing those close with a huge flag draped around his naked torso, bouncing to the beats of Steve's selections, although with real party piece for us was Mr Pitron's final pick, the infamous "new track 3", one that has been under review wraps for so long, but following the release of his latest podcast, Nero's "Must Be The Feeling" in Funkagenda remix form, the crowning glory of yet another stunning set. But the night was far from over, as Nathan Six assumed the decks and rather than making our usual escape with Steve, we stayed put and gladly so, as Nathan set about serving up an equally superb set, we simply loving the energy he was building with his brilliant beats, yet more podium prancing porn stars adding to the amazing atmosphere and Nick Evans providing enthusiastic entertainment of his own. So, with pace & energy of Nathan's set injecting some much missing bounce in our "Doing The Disco Matt" moves, we danced the night away on our spot like as good'un, only deciding to call it a day about a hour before closing, waving our farewells to Nathan & Nick and sinking into the Soho surroundings to wend our way home & ponder our return to review mode, such was the push perfectly provided by Play>Time.
In Play>Time the team behind Lo-Profile have certainly found a winner on a number of fronts, it having established itself as a Friday night market leader, even knocking the might of Onyx off its pedestal, promoter Jay Roberts having developed a brand that neatly balances socialising, dancing, music & men in the most marvellous way and like lots of long running clubs on the capitals circuit, it seems this magnificent weekly meet has lengthy legs in it for sure.  And such has been the success of Play>Time here in London, that the club has extended its welcoming arms across Europe, Paris's Spyce having entertained Jay & his team on a couple of occasions this year already, while with the might of worldwide organisation Gaydar behind it, a little birdie tells us that there are bigger & better plans ahead to achieve the clubs aspirations abroad. As for our Play>Time experience, in the hands of both Steve Pitron & Nathan Six, we were in musical seventh heaven, Mr Pitron's picks particularly pulsating & mesmerising although, to be fair to Nathan, despite having a hard act to follow, he more than held his own, in fact serving up a simply spectacular set to shadow his senior at this superb soiree which proved to be  another night full of marvellous memories made by our main man & his mark.  And  roving residencies in PLAY>TIME & Profile that sees Steve play once a month in the former & Nathan in the latter, you can bet your bottom dollar we will be back for more in September, although with countless other Friday's enjoyed there, our return will surely be sooner rather than later. (DISCO MATT)

Sticking with our usual "Pick Of The Day" format, we look to Play>Time for our latest choice, this exceptional event taking place tonight (Fri 27th July) at Lo-Profile in Soho, promoter Jay Roberts & his team helping porn star Marco Sessions celebrate his birthday, with Zach Burns & Jamie Head on D.J. duty, all the detail a "Pick of The Day" banner click opposite or an image click below, while we propel the promoters PR beneath
Promoter Jay Roberts say's of Play>Time…
AWARD WINNING CLUB NIGHT
BEST NEW BRAND
BEST WEEKLY CLUB
PLAY>TIME is in a festive mood for July. The last Friday of the month, 27 July, will host another of PLAY>TIME's infamous birthday celebrations. Who is the birthday boy? None other than PLAY>TIME fan favourite MARCO SESSIONS. 
For regulars at PLAY>TIME, MARCO SESSIONS needs no introduction, but in case this rock hard superstar has escaped your attention, the rowdy rambunctious Romanian has appeared in scenes for Men At Play and Lucas Entertainment, among others, where he reveals sexual talents so diverse, you will want to be there for his birthday when no doubt he'll give the crowd at least a little of what it expects from him. Whether grinding on stage with other PLAY>MATES or entertaining fans, MARCO remains one of the most sought-after London night crawlers, but only PLAY>TIME is celebrating his biggest day. 
D.J.'s on duty, Zach Burns & Jamie Head, playing uplifting, funky, sexy tech & progressive house grooves from 10 p.m. till 4 a.m.
Let PLAY>TIME be the doorway to your weekend fantasies. 
PLAY>TIME
A Gaydar Club Experience
Friday nights will never be the same again.
Date: 27/7/2012
Time: 10 p.m.-4 a.m.
Door Tax: £8 before 12 p.m. / £10 after 12 p.m.

In the first of his special series of "Diamond Picks" in celebration of the diamond jubilee weekend to come, Disco Matt looks forward to fabulous Friday when Play>Time's Jay Roberts rolls out his royal romp with the raunchy Rogan Richards, all the event detail a banner selection away opposite or an image click below, while DM delights on the detail, along with some brilliant Burns beats beneath.
 
DM's royal romp resume…
It may not have a necessarily royal theme, but there is no doubt that Play>Time this coming Friday (1st June) will prove to be a right royal romp, as Jay Roberts rolls out a rip roaring macho meet, propelling porn star, the ravishing Rogan Richards into the sexy spotlight, while our premier protégé player, the brilliant Zach Burns (along with Brazilian beau Junior Moura), will be belting out the beats fit for royalty & probably propelling the popcorn in our direction too (it's a long story). And, having impressed us pretty much from day one when we played witness to a wonderful set at Gigolo's launch at Play>Time's playground, Lo-Profile, it is the latter that has seen successive sets show just how this burgeoning beatmaster has grown in both stature & skill.
So, before we share some event extracts & the dinky detail on this week's Play>Time, we thought we would indulge you with some of those brilliant Burns beats, his latest podcast production our most favourite yet, Zach tingling our taste-buds with a stunning selection of uplifting vocal & hard hitting house beats, plenty of hot of the production press progressive & dance devotions, along with a couple of classics in the form of
"Shine A Light" & "Miss You". And with artists including Nick Tcherniak & Nacho Chapado, the brilliant Mr Burns fervently flies the gay flag, while with others like Kurd Maverick & Jorge Montia part & parcel of this podcast, there is plenty of street cred to this compilation. Therefore, it goes without saying that this latest mix, his 22nd in a "House Sessions" series, is well worthy of a place in your collection by going to http://djburns.podomatic.com/entry/2012-05-11T11_03_09-07_00 & pressing that download button.
What this podcast has also proved is Zach's ability to spot a terrific tune, not just for the occasion but one that floats plenty of boats and in the time we have been tracking this talent, a whole host of heavenly house hits have hit the mark with us, some proving to be real Burns/DM dance anthems, "Stupiddisco 2011" one example, while most recently "Counting Down The Pressure" has proved another. So, our decision to elevate him to premier protégé player status has come as no surprise, not least that he often aspires to the plaudits purveyed by our premier player, Steve Pitron, the two having starred together at Play>Time back on 11th may, when that infamous popcorn moment manifested itself. But back to the tracks, & with his latest choice, we have yet another Burns/DM anthem in the making & one we are sure he will be sharing in his set on Friday, so one well worth a listen by clicking on the video link below.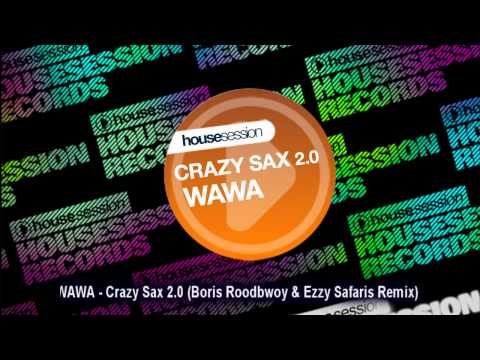 Event Extracts…
"…Priding itself on being not only the BEST, but also the FIRST! and so on the FIRST of JUNE,  PLAY>TIME will be the FIRST to introduce you to a man bound to be one of the biggest things in porn. Make sure to attend so you can say you were there when this hunk got started…"


"…Not content with being the Prince of Porn, JAY ROBERTS himself is now the King of Clubs with the rampaging tornado of sin that is PLAY>TIME. Jay's porn work all over the US and EU have made him a fan favourite, but Jay refuses to rest after achieving huge success. He is also equally comfortable as a model for visual artists across the world and a smart and sassy blogger who will be adding more titles to that list with one surprise after another in the coming months. As host, he controls the imaginative PLAY>TIME with obvious delight for adoring crowds…"


"…So who is JAY unwrapping for you? ROGAN RICHARDS! He's done a bit of porn and a whole lot of posing, which you will get to see up VERY close. Rogan himself says, "it's all about the flex" and he will make sure to prove it all night long! To make it even more mouth-watering, this swarthy bodybuilder claims to be more comfortable without clothes than with them, him the perfect kind of PLAY>MATE for JAY'S stable of newcomers. Rumour is Rogan rarely travels without at least one sexy mate, so be there to see it all!…"
Dinky Detail….
PLAY>TIME.
Date: 1/6/2012
Time: 10pm-4am
Door Tax: £8 before 12 p.m. / £10 after 12 p.m
More info at http://loprofile.com & http://facebook.com/PlaytimeProfile, while you can follow all the latest news at http://twitter.com/JayRobertsXXX
There is something quite special about a Friday frolic & of late nowhere better in our books than Play>Time at Lo-Profile, but when you then add the incredible D.J. ingredients in Steve Pitron & Zach Burns, it is no wonder that it has made DM's pick of the day, the detail on tonight's event a banner click away opposite or an image click below, while DM goes personal on his players & Jay Roberts on his porn stars beneath.
DM reaps his personal reflections on the D.J.'s…
Steve Pitron – Well, what can we say that we haven't said about Mr Pitron, our premier player that, without fail, pitches perfect performances time after time, whether it be Beyond, WE, Fire, Matinee, Orange, Room Service or right here at Play>Time, no words enough to describe just what emotions he draws out of us, countless occasions when we have left (in his words) totally destroyed by his delightful dance delectations. And we highly suspect that tonight will be no different, the anticipation of what he has in store already killing us, a whole host of new tunes under his belt, some of which we have soaked up in the last two weekends of Beyond, Steve sure to throw in a handy dollop of classics for good measure, as we nibble size tweet the whole experience form what is sure to be a very select spot by the D.J. booth. So what of these new tracks? Well, having been sworn to secrecy on the actual tracks themselves, we can share a couple of artists names, this of course in anticipation both of you hearing them for yourselves when you arrive tonight and that as yet completed but so heavily anticipated new Pitron podcast, the names in the frames being Taito Tikaro, Avicii, Anthony Pappa & Flaxen Beats. That said, if you can't make it tonight (why not??), then you can always pop a Pitron podcast on by going to http://stevepitronsessions.podomatic.com, his "Jan 2012 Session" simply stunning!!
To the other player tonight at Play>Time & a favourite of Lo-Profile, Zach Burns virtually part of the furniture & generally at Play>Time even if he isn't D.J.'ing either there or upstairs. Indeed, it was just one of those occasions a few weeks ago when he came to the rescue a management mishap, filling in for the vacant D.J. slot after a Steve Pitron performance that kind of sowed the seeds for the two to be billed together and so we have it. But Zach won our affections at the very same spot, Lo-Profile, although it was his set at Gigolo's launch party that propelled him onto our player list, indeed having since shown his salt in numerous occasions, it comes as no surprise that we label him in our tweets & posts as our "Premier Protégé Player", not least that, similar to Mr Pitron, Zach knows exactly how to press our musical buttons, his performance at Play>Time a few weeks ago, Easter in fact, his set was quite spectacular, while his performance at Gigolo over New Year was truly towering. So, we are sure that he will be once again pressing all our buttons tonight, especially if he plays this track which has become a bit of a Burns/DM anthem, so a second set not to be missed, while a trip to http://djburns.podomatic.com/ should be enough to whet your appetite.
Jay Roberts say's of the event & his porn stars & the event…
Tonight (11th May) is truly a PLAY>TIME just as you requested. You told us you wanted these guys back, so PLAY>TIME is giving you what you want, two of your favourite piggy porn PLAY>MATES: MARCO SESSIONS and FELIX BARCA.
Marco Sessions – Romanian he-man Marco Sessions is tough, tattooed and talented! If Marco looks menacing in his snarling muscular splendour, it's because he's a dynamo whose work for UK Naked Men and FreshSX has proven his dedication to reeling off naughty and raunchy porn. He's the kind of badass PLAY>TIME loves to celebrate, because the crazier the crowd, the wilder Marco gets. 
Felix Barca – Anyone who knows German porn company Cazzo knows the men are dirty, daring and dark in what they do for the cameras. Beefcake Felix Barca has made quite a name for himself at Cazzo, turning in performances that are nothing less than astounding, a versatile Superman. You've seen how much Felix can stretch in the movies, watch him do it for you live all night long at PLAY>TIME. 
Event Summary….
PLAY>TIME
Date: 11/5/2012
Time: 10pm-4am
Place: Lo-Profile, 86-88 Wardour St, Soho
Door Tax: £8 before 12 p.m. / £10 after
Host: Jay Roberts
D.J.'s: Steve Pitron & Zach Burns
Porn Stars; Marco Sessions & Felix Barca
More info at http://lo-profile.com &/or http://facebook.com/PlaytimeProfile
Fast becoming one of our favourite club brands, even knocking on the door of Beyond, Disco Matt once again plumps for Play>Time as his pick of the day, not least that internationally renowned D.J./Producer Pagano stars tonight (Friday 27th April), all the detail a banner selection away opposite or an image click below, while DM along with Lo-Profile's Kerry Chapman deliver on the detail beneath.
Disco Matt say's of Play>Time, & Pagano….
Without doubt Play>Time is THE most successful in-house brand that Wardour St. Wonder Lo-Profile has in its armoury, this Friday night frolic having really taken the initiative in recent weeks, an absolutely packed Easter event continuing the superb success story this club has carved for itself, not just here in London but across in Paris & with further international ventures to come. Welcoming some of the hottest porn stars in town, Play>Time has built a solid reputation for quality as well as quantity, some of the beefiest & sexy studs taking to the podiums each week, many also circulating the capacity crowds to tantalise & titillate. And that can be said for the star turn D.J.'s that play the Play>Time decks, the likes of Steve Pitron, Mikey D, Jamie Head, Brent Nicholls, Alessandro Londra & many more serving up scorching sounds to match the sexy shenanigans, Profile/Lo-Profile wonder kid Zach Burns also featuring large.
However, this week Jay is really pushing out the stops as he welcomes internationally renowned D.J./Producer Pagano to the decks. Having soared to the top in the Beatport charts with his "Digital Generation" series of compilations, then topping the dizzy heights these achieved with his recent "Trade The Darker Side" release, there is no doubt he is as adept in the studio as he is behind the decks, even the dizzy heights these achieved having been exceeded by his recent "Trade The Darker Side" release. But with each & every continent of the world having succumbed to the superb sounds of this super talented Sicilian, Play>Time & Jay pleased as punch to welcome him, Pagano rewarding the team & the clubbing crowd with a specially extended 5 hour set, no doubt crammed with his hits from past & present, while on Pagano set is ever complete without a nod towards the future sound, so one definitely NOT to me missed!!
Kerry Chapman say's of Jay & tonight's event….
London's sexiest and most desired creature has to be JAY ROBERTS himself, called the "perfect porn star" by multiple reviewers to describe his awing versatile talents. Three continents are currently vying for the attention just of Jay and PLAY>TIME, to say nothing of other outfits he barely wears.
So, wrapping up April, PLAY>TIME's resident host and master, Jay Roberts, is going to launch his biggest night yet! Rather than share the stage with his usual porn star buddies, watch as Jay creates new ones! That's right, be there in person when Jay picks two ravishing new hunks and gives them PLAY>TIME power. 
But not to worry, Jay is not giving up his day job, he is still hosting & playing at PLAY>TIME as always, but tonight he is also inviting new men to work with him. Men all over the world have flocked to PLAY>TIME hoping to capture the attention of its producers to be one of the new PLAY>MATES, so who better than Jay to crown two luscious new dancers as the porn stars of tomorrow!!
Think you have the stuff to play with the extra big boys? There's only one way to find out and you have to be there tonight (April 27th) to find out.
PLAY>TIME
A Gaydar Club Experience
Friday nights will never be the same again.
Date: 27/4/2012
Time: 10pm-4am
Door Tax: £8 before 12. / £10 after
For more info, go to http://loprofile.com &/or http://facebook.com/PlaytimeProfile
As the scene shakes off the hangover resulting from the biggest weekend of the year so far, some sporting the spoils of success, others simply reflecting on what could have been, time rests for no man, victorious or defeated, so the scene steps forward into April, Disco Matt picking out his top of the tree three places to be stepping out on the scene in Soho, Vauxhall & Shoreditch.
What an Easter weekend that was, a whole host of parties & events recording terrific turnouts, some very much against the form book, while others that had promised so much, failed to deliver, our own weekend reflecting that situation a thrilling Thursday followed by a phenomenal Friday, led a superb Saturday night  come Sunday morning , then turned into a soggy rest of a Sunday & a manically depressive Monday (and we aren't talking weather here folks), Room Service, Society, Play>time, A:M & Beyond our real winners, while WE "Fluro" & As One ended up condemning what could have been a brilliant "big" weekend to our own review rubbish heap. But with the winners still to reap our reflections, it's our coming weekend recommendations that get our immediate attention, our top of tree three places to be seen on the scene this weekend, our brief look at a trio of best bites across Soho Vauxhall & Shoreditch.
So, let's get to it and to Soho first, it coming as little or no surprise to you regular readers of our recommendations, that it is Profile & Lo-Profile that gets our Best Bite pick here, having served us superbly well not just last weekend, but for much of March (well the whole year so far to be honest), the captivating combination of bar above & club below, very hard to beat, especially as both venues continue to draw in some of the scene top D.J. names, along with fresh new talent to tantalise & tickle your musical taste buds, while with now firmly established brands that include "Society", "Play>Time", "ClubNation" & "Beartrap", that along with the might of Gaydar behind them, this delightful duo look set to, once again, prove to be the places to be & be seen on the Soho scene this weekend. So, with D.J. regulars Rob Sykes tonight (Fri 13th) and Jamie Head tomorrow (Sat 14th) upstairs in Profile, both kicking off the music from 8.30 p.m. through till the 11.30 p.m. finish, it is downstairs that gets our full if but briefer best bite attention, the award winning "Play>Time" up first, prolific promoter Jay Roberts back after (it has to be said0 probably THE best event in the brands history so far, but will be pulling out all the stops to top last week, not least that he welcomes fellow award winning D.J/producer & all round good egg Steve Pitron to the decks, along with cheeky chappy & a damn fine D.J. in his own right, Steven Artis. Add to that an ashes style porn star shoot out, as Brit boy Marco Sessions squares up to Aussie hunk Tate Ryder in a go-go dance off & back room play off, Jay your referee & you ((if you're the luck one) caught in this sexy & seductive man hunk of a scrum, further details up in our "Pick Of The Day" post at http://discomatt.com/web/?p=5087. Then, tomorrow (Sat 14th) sees the return of "ClubNation" & also the return of Lee Harris, who will be performing a specially extended five hour set very much in the vein of his similarly named House Nation podcasts, which means you can expect plenty of uplifting, chunky & euphoric house hits, Lo-Profile swinging open its doors on both nights at 10.30 p.m. & running through until 4 a.m., entry & other details available by going to http://loprofile.com.
Onto Vauxhall now and there is lots going in within The Orange Group (or is that Orange Nation?!?) who grab our Best Bites slot this weekend, not least the breaking news that Onyx has been put out to grass for a while, so leaving a pretty vacant gap in the usually hectic schedule, although very much paving the way for A;M to possibly extend its opening hours, although more news on that to follow. However, one club that is definitely extending its hours this weekend & then henceforth, is Beyond, the new starting time of 3 a.m. every week looking like a pretty popular move, although only time will tell how successful a move this will actually be, our hope however, is that it consigns the all too often "Midnight" format to just the occasional & special scheduling. Add to the a mini shake up within the team of resident D.J.'s and as of going to press, we are not sure who will be playing come this Sunday morning (15th Apr), but reckon The Sharp Boys, Alan K, Fat Tony, The Oli & Paul Christian will surely be in situ, while Steve Pitron is taking a rest this weekend after his colossal classics set last, which pretty much stole the "XLsior" show. However, one party that we can be confident about when picking the D.J. & other line up, is the "Easter Thank-You" party at Fire tomorrow night (Sat 14th), as it's all about award winners, D.J.'s The Sharp Boys, Junior Moura & (naturally) Steve Pitron, stepping into the spotlight, while there will be plenty of other guests, including D'Johnny & Paulo Moreno, to fill out the two rooms of fun, similarly award winning hosts Chrissy Darling & Elektra Paris sharing the duty plaudits, further details on this event out at http://facebook.com/events/356254587759955/, including opening times, door prices & guest list opportunities. But with Later & Orange completing the partying picture, it is another hectic weekend of activity in both Fire & Area, whiles the new jewel in the Orange Nation crown, Covert, prepares for its launch party in three weeks, more on that coming up in a special feature.
So to the third in our trio of top of the tree choices, this time seeing us head across to Shoreditch & to East Bloc, the hip & happening hangout on City Road, masterminded by the one & only Wayne Shires, he, the venue & all the brands its sports very much flying the alternative clubbing scene flag, a stable of showings including Gutterslut, SOS, The Men Who Fell 2 Earth, Paradise 45 & Dish, while regular Friday nighter, Super Electro Party Machine, which once again opens its doors tonight (Fri 13th Apr) from 10 p.m., is a great way to get your weekend going. However, our main focus of attention goes to Saturday night (14th Apr), when our very own Shoreditch son, Kris Di Angelis, rolls out a further instalment in the already soaring success story that is his new venture, "War", a club that has pretty much be born out of the sad passing of "Meat", the former club collaboration between Kris & Tom Stephan. And while Tom's new prolific project, "Dish", was in the Shoreditch spotlight last weekend, it's the turn of "War " this, Kris being joined in the "Warzone" main room by Severino & Joshyouare, while over in the "Battlefield" second space, its Jodie Harsh, Munroe Bergdorf & Kingsley shooting off the sounds. Plus with hosts JJ Clark, Jonathan Beastley, Ben Kaye & Alex Palemo, not only doesn't it have a pseudo Room Service feel about it, be you can bet your bottom dollar that of cream of the east end girl to west end boy scene set will be out to wage wonderful clubbing & socialising war tomorrow night, doors at East Bloc (217 City Rd, nearest tube Old St.)  opening at 10.30 p.m. & the club running through to a planned 6 a.m. finish, entry £8 before midnight & then £12 thereafter (so get there early folks), while free entry passes will be up for grabs at the "War" pre-party at Circa in Soho tonight (Fri 13th), more details on that coming up in our Short Shouts, while further info on "war" itself can be found by going to http://facebook.com/events/404481699576795/.
Now just before we go we thought, having not yet fully paid our respects to the sad loss to the scene of the gentle giant of the club promotions game, Steve Elliot, we would mention our upcoming tribute, "Salvation Star Much Missed", to the man behind the international success of this brilliant brand in recent years, we looking back on his clubbing career & including fellow friend's own tributes to this untimely & premature passing. Plus, with news this week that iconic drag queen Adrella has also been taken from us, our thoughts are very much with the families of both of these much treasured & already much missed pillars of the scene and we send our sincere wishes during what can only be the most difficult time for those that were close & dear to both Steve & Peter.
Right, that's just about it for this Best Bites newsletter, but watch out for our Short Shouts part, "Shimmering Scene Seven", while if you happen to lay your hat on one of our three here, then it is likely you may catch us too, "Play>Time" definitely on our schedule, while we are currently clearing the decks for either Fire or "War", so keep your eyes peeled at http://twitter.com/discomatt for the live action as it happens & as we Go There! Be There!. (DISCO MATT)