To have one is no less ordinary, but to have two is a terrific treat, but when we get three, well its nothing short of phenomenal, Steve Pitron's "Summer 2012" two part podcast neatly followed by a third release, devoted to WE Party "Hi Japan", this peak time Pitron production making it to our "Podcast of The Week", download/stream links a banner slection away opposite or an image click below, while we prelude the podcast then delve into its detail beneath
Having waited what seemed to be an age following the release of his first podcast of 2012 and with an ever mounting list of new tracks featuring in his live performances, we were relieved when Steve Pitron made it into the recording studio to lay down his two part "Summer 2012" podcasts, this relief quickly turning into unbounded pleasure & excitement when they pressed, published & pushed into the public domain. And as with his "January Sessions" compilation, we were once again swept us off our feet with their splendour. Both Part 1 & 2 having included many of the towering tunes that had been floating our musical boat throughout his live performance sets at places such as Beyond, Matinee, WE, Play>Time & Room Service. So, it seemed that this double part devotion to all things summer was now surely enough to keep the podcast panging wolf from our door, well at least for another couple of months, although amidst suggestions that a third part was on the cards, very much out of the blue came a call to say that he had he had just emerged from his studio with a new podcast devoted to the then upcoming WE "Hi Japan" event, we immediately thrown into ecstatic excitement & anticipation mode of this third release, all in little over two months.
So here it is, Steve Pitron's new & latest podcast, "WE Party Hi Japan" packing an immediate no punch, getting right down to beats business from the very first bar, Steve himself remarking that "…this is peak time Pitron right from the off…", upfront, uplifting & vocal house the indelible ingredients here, that peak time reference playing out to prolific effect, artists on this majestic mix including pop mistresses Kylie Minogue & Madonna, while Florence & The Machine are in there too, along with the likes of Peter Rauhofer & the Shapeshifters. But with an eye on the WE music branding ethos, Steve has blended in some tougher tech beats, although neatly sandwiching them in-between a flock of floor fillers that include the 2012 version  "Lola's Theme" (http://www.youtube.com/watch?v=okZf-NqS_bg)   another mix version of "Spectrum", Phil Romano & Steven Redant's mix of "Timebomb" (http://www.youtube.com/watch?v=yhg7xsR1Lhg)  & the ever popular "Somebody I Used To Know", while there are others lifted from his "Summer 2012" podcast(s) to keep the Pitron faithful happy but also those more progressive beats to pander to the WE crowd. And with the compilation a supercharged yet sleet sixty seven minutes long, it scores as his shortest studio podcast production to date, yet fulfils just as much as those twice its length and has quickly found a place in whizzing us into work each day of the week and one we are sure you will want to add to your collection pretty quickly by going to direct link http://stevepitronsessions.podomatic.com/entry/2012-08-23T03_59_43-07_00.
So, what more can we say, apart from once again being in splendid seventh heaven with yet another stunning Steve Pitron smash of a podcast production, this compelling compilation from the master at work proving that, in his heavenly hands, "Music Is The Answer!" (DISCO MATT)

Modelled as the modern day derivative of the likes of Famous Five & Universe and finding itself in its third summer on the scene, As One in the hands of promoter Steven Sharp continues to bring together clubbing communities from far & wide, this latest collaboration combining some big brand hitters that certainly signals a new era for this magnificent meet, we delving into the detail of the magnificent marriage of capital clubbing circuit minds.
When we look at the rather mundane, monotone & monopolistic bigger branded clubbing scene that we find ourselves within here in the capital, we all too often see in-fighting between clubs & their promoters, competition crushing & strong arm tactics by the powerful players pushing many once popular parties to the wall. And it isn't just the minnow meets that get this unsavoury shove from the heavyweight hitters, but some of these so called big shots also take the hit, SuperMartXe one of the most notable recent casualties, while in a quest to run the show, the phrase "…cutting off your nose to spite your face…" regularly springs to mind, although all this said, we can still count on a clubbing circuit that offers vivacious variety even if, in the whole, it does come from just one or two organisations. Therefore, reading between the lines, as we are sure you are already doing, you wouldn't be blamed for thinking that we are pointing the finger unfairly and in some ways we probably are, especially given the encouraging development that is about to take place before our very eyes this weekend, when the marriage of club & promoter minds brings together brands that would never have been considered as comfortable bedfellows.
So what the heck of we talking about? Well As One of course, the colossal clubbing combo that was created close of three years ago and has since seen successive seasons tweaking the original fabulous formula, mixing up a bevy of brands in its quest to offer the clubber on one-stop shop of the best that the scene has to serve up, both in terms of diversity & depth. And when we look back across this clubbing combo's short(ish) history, they have certainly done that, brands included in the past extending to Beyond, Lovechild, Megawoof, Trannyshack, The Men Who Fell To Earth, CasaLatina, Lo-Profile, Orange, Trade & Onyx, a marriage of minds that has successively & successfully secured its position as one of the busiest & best clubbing events on any given bank holiday, the "all roads lead to" label which often gets attached to Beyond, very much the byword for As One too. And this is sure to be the case come Sunday (26th Aug), when it slots into the bank holiday schedule just after WE party & before the second Beyond of the weekend, it following a pattern that, this year, has worked like a dream and is sure to do again, host venue Fire giving way the whole complex to As One, we expecting a couple of brand inclusion surprises to add to the ones already confirmed.
So, who is involved in As One this weekend & what can you expect? Well, following the inclusion of Trade for the last two events, it having proven a runaway success story in the marriage of clubbing minds, the mothership as she is known is back, along with its brilliant bedfellow Orange, those now infamous Orange/Trade parties immediately springing to mind, not least on Christmas Day last year as well as their show stealing sorties at As One on NYD. But with the inclusion of a real scene huge hitter for the first time, the internationally famous Salvation, As One's credentials are getting a big boost, this collaboration coming not just as a very pleasant surprise but one which many quarters of the capitals clubbing circuit will take heart from, perhaps a sign that those roses have been smelt, that the wakeup call has been heard and this marks a new era in co-operation or, at least, comfortable co-existence. Then, to add to Salvation's inaugural As One appearance, Tonker is welcomed with open arms too, promoter Tim Jones thrilled to be involved and sure to pull in many of his regular punters to play, while Trannyshack is back in the As One fold too, a better spread of clubbing genres the team behind this creative collaboration couldn't have wished for, virtually all tastes catered for, musically & otherwise, the current team carrying on the lofty legacy born out of casual conversation between Craig Elder & Steven Sharp and is now, without question, the biggest clubbing collaboration on the capitals clubbing circuit calendar.
With the theme of this latest As One outing being "Legends of London", the team tell us that "…each of the selected brands has been rulin' the scene for longer than they care to remember – but each brand has developed and changed to fit with the times and remained current and cutting-edge whilst others have fallen by the wayside…"they going into further detail on the contributors to this colossal collaboration as follows:-
SALVATION
For 13 years Salvation has reigned supreme as the most glamorous club party on the London scene. With a discerning house music policy and international pedigree having toured many of the world's greatest cities and venues, few clubs can match Salvation's history.
ORANGE
'The Monday Morning Phenomenon' has transformed from an after party in Surrey Quays to a behemoth brand and London's leading Sunday night club party for the gay community. Bringing together a friendly crowd of house music lovers each week Orange is the longest running weekly party still running weekly events after almost 14 years.
TRADE
The original 'all night bender' Trade was the first legal afterhours in London, and since ceasing weekly parties at the legendary Turnmills has continued to evolve, always a cutting edge, forward thinking super-brand, taking over unique club spaces in London for unbeatable pop up parties and the infamous annual birthday events. Trade has been running spectacular parties for 22 years.
TONKER
Taking place every Friday at the London gay scene institution The Eagle, Tonker operates under the mantra of 'Booze, Cruise & Tunes' serving up the hottest bear crowd in London for coming up to 9 years.
TRANNYSHACK
The UK's favourite gender-bending, pop-tastic weekly Wednesday get-together for the last eight years, featuring the crème of London's tranny DJs and scene celebs plus regular special guest performers.
all this vindication as to the depth & diversity that we touched on earlier, the D.J. line-up across just these five brands making rapturous reading, names such as Nick Tcherniak, The Sharp Boys, Gonzalo Rivas, Fat Tony, Pier Morrocco & Tasty Tim that exude both experience & entertainment to exemplary ecstasy, while with a cast that extends to Tim Jones, Paul Coals, MisWhite, Lady Lloyd , Gabriele Cutrano, Dusty O, Rosco, & Lee Yeomans, there will be no shortage of superb sounds to see each & every room packed to the rafters with revellers. As for the club expanse itself, we are told to expect "…unique décor, music, dancers and live performances from each of the brands, coming together to offer five different zones under one roof…", while Tonker's Tim Jones informs us that they will be hosting the Lightbox & further states that "…Tonker is excited to bring our unique blokes party to As One – expect a very sexy crowd of 'guy next door' meets your favourite dad or uncle and rugby player! We will serve up the best in eclectic music from DJ Tim Jones and Paul Coals taking you on a roller coaster journey from Disco to House to Mashup and Progressive Beats…". And talking of beats, you can get a flavour of what to expect, well from Fat Tony in the Orange room at least, by checking out his specially devoted podcast, well worth a download/listen at http://orangenation.podomatic.com/entry/index/2012-08-21T09_07_15-07_00.
Now need we say much more apart from running through the detail on this As One "Legends of London" event which takes place this coming Sunday (26th Aug) at Fire in Vauxhall, doors opening at 11 p.m. & the event running through to an advertised "superlate" finish, we suspect around 7 a.m., the extra Beyond opening its doors across at Area at 6 a.m. But back to As One and advance tickets are still available priced at £18, on sale online at direct ticket link http://orangenation.clubtickets.com/gb/2012-08/26/as-one, while you can grab one in your hand by visiting Soho outlets Prowler, Clone Zone & 50, as well as asking across the bar or of the hosts at any of the Orange Nation events this weekend, so Onyx, A:M, Beyond, Later & even WE, but very much at Gravity tonight (Thurs 23rd) as this audacious afterhours is the official As One pre-party. But, suffice to say, entry will be available on the door on the night, but expect to pay more, while if you grab one of the marked flyers, a £3 discounted entry up till 1 a.m. will apply, while in terms of hosts, Hrh Minty will be flying the Orange flag alongside Salvation's Andromeda, plus an as yet unannounced special VIP host (watch this space), more info, should you need it, out at http://orangenation.co.uk.
So, with this looking like being THE roadblock event of this August Bank holiday, we will be in the thick of the action reporting it all via our nibble size review tweets which you can tune into live at http://twitter.com/discomatt, so if you see us, then come say hi, but make sure you don't miss out & in so doing "Go There! Be There!" (DISCO MATT)

We have flaunted with fluorescence, gyrated with giraffe's, played with the pharaoh's & filled our faces with fast food, but come Sunday it will all be about samurai's &sushi at sunset as WE London turns Japanese on us with a bank holiday tea dance, the dinky detail an image click below, while DM propels the PR as well as a specially prepared podcast by one of its more prolific players, along with all the detailed in unrivalled concentration & coverage beneath.
 
Of all the countries that have touched & influenced the capitals clubbing circuit over recent years, Spain has to rank pretty highly, a whole wave of brilliant brands having made an impact here, Cafe Ole, La Troya & Space among them, while the two biggie's, Matinee & SuperMartXe have certainly been significantly responsible for transforming both the style & substance of club events in London. But while these two global giants can take plenty of plaudits for making home grown brands think a little more out of their four walled boxes, as well as having captured the imagination of clubbers, the slightly newer kid on the branding block has at least matched, and some would say, exceeded its nemesis neighbours in virtually every department. With its significant statement being the huge LED style stage settings in its shows, but with an equally resounding reputation for delighting its discerners a real sense of fun & frivolity in its successive sequence of events and it is no wonder that WE has pretty much left both Matinee & SuperMartXe behind in its quest to become the biggest international brand to walk the walk & talk the talk in London town.
Indeed with record numbers of attendee's to parties this year alone, WE has certainly scored highly on the popularity stakes, claiming The Coronet in Elephant & Castle as its own, 2012 having already seen Spanish based promoter Victor Pallas & his team stage five events, the dizzy heights of "Safari" on 1st Jan matched in their individual ways by "Fluro", Pharaoh", "Fast Food" & "Players", WE having proven to be the place to be & be seen on the scene, whether in tea-dance or regular format. Furthermore, what London has achieved with its staging of WE is nothing short of miraculous, as Victor has been quoted as saying on a number of occasions that the capital is second only to the brands home of Madrid in terms of both content & charisma, the UK promotions team, Orange Nation, having led the way on many occasions with premiering the latest & newest concepts for the club ahead of its Spanish backyard base. In fact, London was the first to show us "Safari", flaunt "Fluro" & propel "Pharaoh", while it toed the Madrid line with the following two, but is set to score another first this Sunday, when it entertains the latest WE wonder, "Hi Japan", another seemingly off the wall idea but one that will surely shout the statement of fabulous fun of all the former forays.
So what's this latest theme all about? And what can you expect on the stage show & music front from "Hi Japan"? Well, if we are to be honest, the theme is a little lost on us, the feeling we get being that the team here in London aren't particularly in on the act themselves either, the event PR patchy to say the least, this the only inkling they giving us when they say "…the stage will be as spectacular as ever – offering custom visuals and incredible special FX via multi LED screen installations and incredible staging and production…" while the billing for this latest WE event is bold, they stating that "…with the last Monday off work for 2012 expect a massive turnout with London's hottest boys out in force, transforming the Coronet into a hot and steamy mass of muscle, getting down to the beats of London's hottest D.J.'s…", no mention of Japan anywhere, although we highly suspect that, as our title suggests, emblematic elements from things we immediately identify as hailing from "The House Of The Rising Sun" will be used to exciting effect in both the LED displays & the dancers costumes, something we have come to expect from the wonder that is WE, Yet, in fairness to the London team, we know from both experience with the brand & the way Victor & his Spanish set operate, that they tend to keep much of the staging & costuming detail close to their chests, so as to create the maximum anticipation & subsequent impact as is possible, but are equally sure London is, nevertheless, very much in the loop. All that said, one thing we can confirm is that the dancers will be every bit as dream worthy as previous outings, so spots close to the stage would be an advantage, while stepping back to take in those massive LED displays is also advisable.
However, one department of the WE dancing delectation we can be certain sure about is the music, the line up of D.J.'s looking particularly good, not least that resident Spanish superstar Carlos Gallardo will be making another welcome return to the capital, he having featured in nearly all the parties here since WE started 18 months ago, his heady mix of euphoric euro-beats, blended with more progressive pulses & tech come tribal tones, ranking him very highly in our espaniol estimations. Indeed, we are not the only ones to think this way, as Mr Gallardo has been voted as one of the top D.J.'s in his country on a number of occasions, while the demand for his services across Spain & Ibiza speak for themselves. Furthermore, Carlos is pretty active in the recording studio, his latest track project "After The Summer" seeing him team up with vocalist & top draw PA Peyton, we loving the video trailer for the track below and will hopefully be an inclusion in his headlining set at the Coronet on Sunday, Carlos even having remarked of the WE "Hi Japan" event as nothing short of a homecoming, London undeniably one of his favourite international destinations to play, among the countless others he travels to in representing the brand.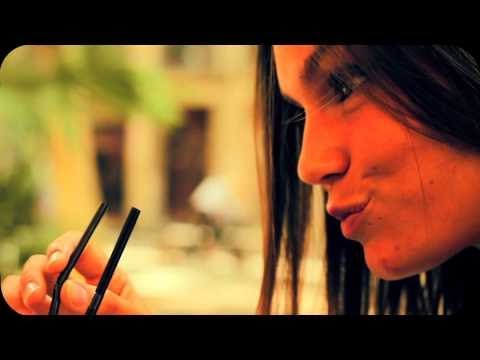 However, London packs a representative punch at this WE, as our own all-star makes a welcome return to the line up, Steve Pitron having been at the inaugural event in December 2011 and gave us the biggest & best start to any clubbing year in our history at "Safari" in January. But having shown his spectacular hand at "Fluro" & "Fast Food", we cannot wait to be back on stage with him on Sundasy, not least that we reckon he has a pretty special set in store for the packed out place that will be The Coronet in his hands, Steve continuing to delight us a generous sprinkling of new sounds each & every time we hear him play. Plus, we have it on extremely good authority that he has produced a specially devoted podcast to this event, one which we are told is "…a one hour blast of peak time Pitron…" and contains some of his favourite tracks from his recent smash "Summer 2012" series along with some brand spanking new sounds that we are hoping will feature in his live set. Indeed, literally as we were going to press with this post, news came through that the podcast was being released & loaded up to at http://stevepitronsessions.podomatic.com, Steve concurring with our commentary when he say's "…this 1hr mix includes some tasty new tracks from my current afterhours sets as well as a handful of tracks you will recognise from my recent Summer 2012 sessions that will form part of my set…", this latest Pitron pressing sure to attract the usual frenzied attention that all his previous releases have, daily downloads regularly exceeding the four figure mark, the direct download link being http://stevepitronsessions.podomatic.com/entry/2012-08-23T03_59_43-07_00. 
But the D.J. line up story doesn't stop at these two, although to be fair (especially in our estimation), they will be stealing much of the "Hi Japan" limelight, the Spanish flag will be flying high & proud as Gonzalo Rivas is another that makes a welcome return to WE, this incredibly experienced individual much missed on the capitals clubbing circuit since moving back home to Valencia where he is now permanently based. But making trips across for the big weekends on the scene, Gonzalo is back & sure to steal a sizable chunk of that spotlight for himself with a set to savour, while the D.J. duo of Alan K & Paulo Moreno will also want to have their WE say, a back-to-back set that completes the main room musical package, while the welcome retreat of the upstairs lounge will be masterminded by Fast Tony & guests, representing Jodie Harsh's boutique clubbing brand, the award winning Room Service. And on a hosting front, JJ Clark & Ben Kaye once again join forces both inside & out, while no WE party would ever be the same & the queues managed as efficiently without the services of Tom Fuller, this leaving us to fire off the ticket & event detail, WE "Hi Japan" taking place this Sunday (26th Aug), door opening at the "tea dance" time of 6 p.m. & the event running through to a planned 2 a.m. finish, advance £18 tickets the only options left, as all the early birds have sold out, these still reasonably priced passes on sale online at http://orangenation.clubtickets.com/gb/2012-08/26/we-party-london-hi-japa as well as at the usual Soho outlets, while entry will also be available on the door but expect to pay more, further info out, should you need it, at http://wepartylondon.com.
So, needless to say & following our return from our summer sabbatical, we will be in the thick of the "Hi Japan" action, probably stage bound with a certain D.J. (or even D.J.'s) for part of proceedings, we hope nibble size review tweeting our way through it all. So, if you see us, come say hi, failing which you can follow the action live at http://twitter.com/discomatt, this certainly looking like another wonderful WE event extraordinaire. (DISCO MATT)
The day was Saturday, the time was 10 p.m. & the place was Lo-Profile, the dynamic studio recording duo of Steve Pitron & Max Sanna making a welcome return for a special back-to-back set at ClubNation, the weekly party born out of the radio show of the same name, we on our spot ready to soak up the full six hours of splendid sounds, captivating company & amazing atmosphere on this super Saturday in Soho, but what made this the best Saturday night out in months?
There was a time when the capitals clubbing circuit was absolutely brimming with pulsating parties on a Saturday night, the lion's share of the biggest brands choosing this time of the week as their clubbing trump card, the likes of Action, Crash, Horizon & Juicy coming from a time when weekly clubs were very much the norm, while with the advent of the super sized theatre style affairs like Matinee, SuperMartXe and now WE have certainly set the Saturday scheduling on a different course, many other following their irregular outing route. So, with the bigger names only showing their faces once a month or even less often, it seems that more boutique bijou club branding is winning the day, Shoreditch's East Bloc one example, while the Soho scene that used to sport venues such as The Hippodrome & Astoria, now very much relies upon bars & similar size venues to attract an audience, although the jewel in the west end crown, certainly on a Saturday, seems to be the wonder on Wardour St. that is Lo-Profile.
Having been strutting its stuff for just under five years, former incarnations including Sweet Suite, the ill-fated Shadow Lounge type affair, in the hands of gigantic & global group Gaydar, this sophisticated spot on Wardour St has gone from strength to strength, the addition of smaller sister Profile Bar, which used to be streets away, now literally above the club, making for a destination offering that is hard to beat. Indeed, it has been since the merging of the two into virtually one that has seen Lo-Profile benefit even more, the usual traffic from around Soho added to by those wanting to continue the party vibe which the bar creates, particularly on a Friday & Saturday. Plus with home grown branded parties such as Society & Play>Time, as well as other club's joining forces for either parties or pre-parties, the likes of SuperMartXe, La Demence & even Beyond having used Lo-Profile for their purposes, its popularity has only gone one way, up. And with the introduction of ClubNation, a party off-shoot from the very popular Gaydar Radio house music show, Saturday's, like Friday's & Thursday's now has an individual identity, attracting the cream of the D.J. scene to play its decks.
Yet this Saturday was to be a super one, as not only did we have the return of Steve Pitron & Max Sanna to ClubNation, but Junior Moura was warming things up in Profile, added to which we were planning to pop around Soho to some short stints with two other premier players of ours, Adam Turner & Zach Burns, playing at Circa & The Edge respectively. However, escaping the clutches of Steve Pitron was always going to be a challenge, this super Saturday finding him in particularly playful & attentive mood, we expecting to succumb to "the chase" on at least one occasion, even though we had made a specific request to the contrary. And true to form, as we arrived at Profile for the 9 p.m. start to our super Soho Saturday, the command "get him" saw us slide into a running & screaming frenzy around the bar, the look of amazement on the faces of staff & customers saying it all, the phrase "what must people think" springing to immediate mind. So, with a quick cool off round at Circa & a brief liaison with Adam Turner over, we were back into profile to warm up for the main event downstairs, Junior Moura (aka Celso) on the decks and promising plenty of new tunes from his Circuit Festival trip to Barcelona, rich fodder for us as we found ourselves back in the company of Steve & the mini Pitron posse that included beautiful Brazilian babe Bel & the marvellously masculine Mateusz, our name sake (ish), he also fresh from Circuit, looking trim & toned. And with Naomi Ruiz now also part of the posse, Profile now packed with post park party goers & pre-club cavorters, the drinks flowing faster than Usain's bolt
Talking of bolt, that was exactly what the time was doing 10 p.m. arriving & passing like a flash in the sky, meaning that a move downstairs was quickly on the cards, we definitely feeling the gravitational pull towards ClubNation & Steve Pitron who was getting things going in superb style, sending us on a pseudo Crash memory lane journey with his tune choices, the shouts of "MAAAAATTT" sending us into a spinning frenzy on our select spot by the D.J. booth, while we could also feel our now trademark emotional eruptions about to consume us. However, with the night still young & the usual call of Sambuca shots drawing us to the bar, our favourite Italian liqueur going down a treat, neatly followed by what is fast becoming one of our tip top tracks of the year, "In The Heat Of The Night", we were well into our super Soho Saturday stride, Steve selecting "Fusion", another towering tune that has made its mark on us in 2012 & was doing just that again tonight. With the atmosphere building brilliantly & the clubbing crowd gathering generously, it wasn't long before we were joined by Naomi, Bel, Mateusz & a smattering of the Brazilian bunch including Dudu & Celso, while the biggest surprise of the night would come in the form of handsome hunk Guilherme, another Brazilian whom we had acquainted literally twelve months previously here in London, he back on a short but pleasantly surprising stay.
Now ClubNation was really warming up, the other half of the D.J. duo for the night, Max Sanna having arrived just as Steve selected the brilliant "Bitch Lady", one which now ranks alongside "Release Me" as a DM classic and never fails to get a hilarious reaction from us, not least due to the hidden meaning (it's a long story), Mr Pitron's picks bringing us bang up to date, a succession of summer 2012 inspired sounds then signalling Mr Sanna's first stint in the six hour set. And our Sicilian star took to it with gusto, serving up a splendid assortment of pumping progressive come tech tunes with uplifting vocal injections & even a sprinkling of trance for good measure, Max clearly revelling in the moment, very much holding his own in comparison to his production partner, this creative combination proving yet again what a formidable force they are, both in the studio & live. But with Steve back on the decks & the witching hour right upon us, we made an attempt to sneak out to see our other premier players as promised, but was immediately caught in the act by Mr Pitron who ordered us back onto our spot, his commanding finger leaving us with no choice but to obey, although the reward was to come in the form of terrific tunes , "Somebody I Used To Know" & "Must be The Feeling", the crowds reactions reflective of the amazing atmosphere that was nothing short of stratospheric.
So, with our sortie around Soho suspended, the fun & frivolity looked like being confined to the four walls of ClubNation & host venue Lo-Profile, although with a couple of "the chase" attempts around the club space aborted, it was just a question of time before they spilled onto the outside upstairs, Steve requesting a moments respite from the merriment below, only to draw us into a tickling frenzy trap, dodging between the busy traffic advancing up Wardour St, yet more looks of amazement on the faces of people around, he even employing the services of a stranger to try & corner us we diving behind the masculine Mateusz for proportionate protection. With our defences drained it was inevitable that we would tumble into a trail of tearful emotional eruptions, the copious amount of alcohol not helping the situation, while successive Steve selections, many caught up in the latest gagging order slapped on us, were, while wonderful, a little too much to bear upon our fragile state, even our usual flood of nibble size tweets down to a trickle, the flood coming from our eyes as we struggled to keep a check on our emotions. That said, the company we were holding couldn't have been more captivating and the music more magnificent, we happily wiling the rest of our Super Soho Saturday superbly soaking up the scintillating sounds of Messrs Pitron & Sanna, moving & grooving with Guilherme, Celso & co, before eventually, with our emotional eruptions over what was a most excellent evening's entertainment, erupting far too erratically, we headed for home to shake off what would be an inevitable hangover from this heavenly happening.
So what did we think of ClubNation as part of what we labelled our Super Soho Saturday? And did it fulfil all our elevated expectations? Well, we remarked of the event at the time, "…it is absolutely crazy here, the best Saturday night we have had all year…", the awesome atmosphere created by the cavorting clubbers & by prolific players Steve Pitron & Max Sanna very much sealing the deal, Lo-Profile certainly attracting a considerable crowd while neighbouring venues were reporting lower than usual turnouts, perhaps an indicating to the pull of the dynamic D.J. duo as well as the fact that, as a venue, this Wardour St wonder sits neatly between the full on clubbing experience & a more sociable shindig. And while ClubNation as a brand & offering relies pretty heavily on the music makers, the lack of production, stage shows & special effects pretty evident, what you get as a result, is a relaxed & inviting experience where music, dance, socialising and just pure unadulterated pleasure from start to finish. Yes, ClubNation will never live up to the might of Matinee, the size of SuperMartXe, or the wonder of WE, but while it lacks the pomp & circumstance of its peers, it shines with its sheer simplicity, harping back to the days when clubbing was about the clubbers & the comradery that they created, this latest edition to the Lo-Profile family of brands living up to its name in more ways than one, meaning we will surely be back for more before you know it. (DISCO MATT)
While we may not be there each & every week, it is pretty much a certainty that when Steve Pitron is playing, we will be right on our spot savouring the enormity of our favourite afterhours,  this Sunday having been one such occasion when a terrific two hours of heavenly house music & audacious antics simply had to be review recorded for playful posterity.
There is little doubt in our minds that this has been a desolate year for reviews, our minds having been occupied with all sorts of other matters, both family & personally, meaning our focus on both clubbing & reporting on it, has ground to a virtual stop. Indeed, our stepping out on the scene in 2012 has not been a patch on the previous year (and year's) although there has been one constant, if not quite so frequent, being a brand that seemingly continues to ride a wonderful wave crest compared with others who have come crashing into shore during this period of austerity we find ourselves within. So, while there has been much doom & gloom to distract us from our duties, come a Sunday in the hands of our favourite clubbing colossus, combined with the music magnificence of the master of this morning make-out, we have been able to escape the entrapments of our woes & worries, sinking ourselves into the brilliance of Beyond and the splendours of a Steve Pitron set on more than a few occasions this year. Plus, with our weekend already having been dominated by horrific happenings just days before, it was definitely time for some enthralling escapism of the dancing dervish kind, this awesome afterhours having outstandingly obliged before and was set to do just that again.
Having missed out on a Friday frolic at The Roof Gardens & a Saturday shindig at Fire, with us sleeping through a similar amount of alarms, it was looking like we were about to make it three, although something stirred us both physically & emotionally to step into Sunday with a sense of satisfaction, knowing that the winning formula of Beyond & Steve Pitron was the lift we were looking for, especially after a nightmare ridden three days of sleep that had left us feeling languid & lacklustre. Plus, with Steve taking the six till eight slot in the main room, we were always going to feel it too tempting a prospect to resists, this on top of a handful of heavenly new house tracks which we were dying to hear play out in Beyond, having witnessed their wonder just the previous Friday at Play>Time, while the gagging order on the details of these dance devotions was strictly in force meaning we would have to be quite guarded with our usual enthusiastic nibble size tweets. But, while we were initially planning to remain incognito, our arrival was greeted by a number of familiar faces, not least Peter & Fabio to took it on themselves to tag our presence, the proverbial cat now very much out of the bag, a further flood of familiar faces including Craig Elder, Ben Kaye, Tom Fuller
However, the one face we were not expecting to see, plus the guy we had let down with our previous club outing absences, was Zach Burns, his arrival on our spot at Beyond catching us a little by surprise, although pleasantly so, his playful antics set to be a big part of our terrific two hours even if there would be one other that would dominate this department. So, with a pitstop for refreshments over & done with, our return was welcomed by Peter who had been summoned by Steve to act as a search party, we seemingly already missed on our spot, even though it was mere minutes. But with the status quo restored & Zach in playful mood, pinning us into the corner, an inadvertent spillage left a considerable puddle to wade through, we remaking that it seemed our waters had broken, perhaps producing twins of the REC kind (you had to be there), while further excitement erupted our emotions as the greeting swung into action and to top it all the much anticipated appearance of the "lady in the loft" left us laughing & splitting our sides, Steve the only one to put two & two together. But it was the music that was to carry us to new & heavenly heights, Mr Pitron in fabulous form, choosing those tunes we had hoped he would, the ace in his pack of playing tricks reducing us to joyful tears, head in hands as its enormity erupted our emotions. But with plenty more on offer, not least the marvellous "My World", the stupendous "Sun Rising Up" in 2012 remix form, & the hypnotic "Heat Of The Night", we were certainly being treated to a pseudo Steve "Summer 2012" rundown, although it would be the stunning "Sotto" with its exploding horn effects that would really tip our scales.
Time was now absolutely flying by, such was the terrific time we were having, loads more familiar faces showing themselves on our spot, including the adorable Alfie as well as the D.J.'ing duo of Alan K & Paulo Moreno, both playing straight after Steve, although it was Mr Pitron that was grabbing most of our attention, a barrage of cups & other objects being playfully lobbed over the Beyond main room D.J. booth in our direction, even Peter & Fabio looking surprised at all the tom foolery. Mind you, with screams of MAAAATTTT also coming in our direction, & Bel's boisterousness overflowing, we were having a wail of a time, even Zach joining in on the fun, grabbing us in an impromptu waltzing dance hold & spinning us around on our spot as the main room master selected the marvellous "My World", this Taito Tikaro dream of a dancing devotion receiving a rapturous reception, as had the whole of Steve's set, the lighting in the hands of Smalls at its brilliant best & even a barrel load of exploding effects making this feel much more like the Beyond of old. But like all the best things in life, this terrific two hours came to an end all too soon, Messrs Adams & Moreno taking Beyond on a more intense & full-on banging beats direction, Alan's new track selections floating our boat for a while, but the Moreno influence not a patch on Mr Pitron's pulsating performance, meaning it wasn't long before we called it a day, retiring to the rest & relaxation of our bolt hole home to reflect on yet another magnificent morning in the hands of one of Beyond's best.
In a year where we have seen plenty of downs & not near enough ups, there is one certainty that is sure to make us feel good about ourselves, at least for a while and it is the brilliance of Beyond and while the club has had its fair share of knocks this year, it continues to lead the way on the capitals clubbing circuit as the most popular & successful brand by a long shot. And in the hands of new promoter Ben Kaye, we look forward to promising times ahead for our most favourite of clubs, the linking up with Deviate just gone & a big bank holiday to come, while Beyond continues to make an impact overseas, having played its part at The Circuit festival in Barcelona & climaxes XLsior in Mykonos this weekend. But its back here in London that Beyond seems at its best and, despite the doom & gloom of the economy, this colossal club continues to pull in the punters, the winning formula that is the magnificent music in the hands of the dream team of D.J.'s, while having been meddled with more than we would like, is still the best of any club we know. With key players that include The Sharp Boys, Paul Christian, Alan K & Fat Tony, Ben has an enormous amount of experience to draw upon, we hoping that the likes of Hifi Sean, The Oli & Jamie Head will once again become the permanent resident fixtures they always were & should be. However, there can be no denying that, regardless of a handful of also ran's in the weekly line-up, Steve Pitron is one of the most formidable forces to be reckoned with, the crowds reactions to his scintillating sets speaking for themselves, while he never fails to tip our emotional, physical & mental scales superbly, the entertainment he emits enthralling & the feel good factor fabulous, meaning that two more terrific hours, just like the ones this week, we couldn't ever wish for. (DISCO MATT)
While we may not have had our usual Friday feeling, with another pulsating & pumping Play>Time in prospect a dream worthy D.J. duo on duty, a trip into town too tempting to resist, Jay Roberts propelling the pumping pecs of porn star Paddy O'Brien, while Steve Pitron & Nathan Six pumped out the towering tunes, our belated bite size review the rewarding reflection.
At the expense of sounding like a long playing & repeating record, 2012 has been a year, at least so far, that we could quite happily forget, much of the enthusiasm we had for reporting on, recommending & reviewing one of the world's most colourful clubbing circuits, drastically diminished, due in no part to a number of personal & family health setbacks. Indeed, having gone to the lengths of announcing a summer sabbatical a few weeks ago, the plan being to step out of the scene completely, there have been a few flies in the ointment, one club in particular still drawing us out of the sabbatical shell, a Friday frolic especially hard to resist when certain key D.J. players are involved. Add to that one of the warmest welcomes from a team of staff & management we could wish for along with lubrication of our loins on more than one front, as well as a promoter that is right there in the thick of the action (as all promoters should be), not to mention plenty of pumping pecs from a plethora of porn stars and you can see why we find Play>Time at Lo-Profile hard to resist. Indeed, of the few occasions we have stepped out on the scene, this pulsating Friday frolic of a place has accounted for a good 40%, those players in question being Steve Pitron & Zach Burns, while promoter Jay Roberts never fails to welcome us with open arms & plenty of lubrication on tap to quench our thirst.
And so it was that we found ourselves being drawn away from the comfort of a stress busting extended sofa snooze, our working week having gone from bad to worse and the usual Friday feeling we are full of, running on empty, although have cried considerable wolf on a tube journey in, our steed came to the rescue, making a much appreciated detour to deliver us to Lo-Profile's door, well apart from the usual Steve sprint across Soho. And with the expectation of a flock of familiar faces pitching up too, our mood soon lifted, it further helped along the way with not one or two, but three shots of Sambuca which went straight to our head, we starting to spin on our select spot right from the start. But while the music Mr Pitron was picking proved pretty phenomenal, with much of them hot off the press releases, the now infamous gagging order was slammed tightly back on, we having to deploy serupticious tactics to keep our nibble size tweeting public in the loop, although were careful enough to avoid those new tracks, rather throw up some safe selections, one tweet a perfect example when we said , "…it's a miracle we made it to Play>Time after the week we had, although Steve Pitron said, you better…", the hidden tracks meaning in there for all to see.
But Play>Time it certainly was and with the witching hour fast approaching a slow start soon turned into a packed out place, the absence of Dilmar on the lights neatly filled by an arriving Nick Evans who was as pleased to see us as we him, although it was Steve that was demanding our attention and was very much in DM destruction mode, a sequence of selections aiming, firing and hitting their target. That said, due to the gagging order, we are unable to share the majority with you, although of the ones we can, we were feeling the "Pressure" in the "Heat Of The Night" left wondering of many months missed, "Where Have You Been All My Life", Play>Time certainly living up to the superb sound "Show Me Love", Mr Pitron is a classics phase of his performance by now, "Shine On Me" followed by one of our all-time favourites, "Bitch Lady" certainly selected with us in mind, while the newbie "Right Before My Eyes" also hit the heavenly mark. And just when we thought the night couldn't get any better, not only did Minty appear, but Mark Thyme too, whom together with Steve made it feel like a mini Crash reunion, while to further add to our excitement, beautiful Brazilian Bel, always the live wire of any party, made her entrance, quickly living up to her name by clutching this piece of wood & banging it on the walls, floor & ceiling like she was playing a carnival drum. But it was the music that continued to enthral us the most, we sinking into the swooning Toni Braxton song, "I Heart You", neatly followed by what can only be described as the most delightfully destructive dance delectation of 2012 so far, although like a handful of others, is still caught up in our gagging order, we simply itching to spill the beans so good is the track.
With Steve's set almost at an end, it was Jay's turn to enter the limelight for a while, bringing out his own ace in the Play>Time stack of cards, mind you all this was after the false podium alarm, Nick Evans supplying one of the moments of the night, mistaking a cavorting customer as one of Jay's porn stars, his exclamation "…is that one of the dancer's…" leaving us in stitches. But it would be the arrival of Paddy O'Brien & his podium party piece that was to excite the crowd considerably, he teasing those close with a huge flag draped around his naked torso, bouncing to the beats of Steve's selections, although with real party piece for us was Mr Pitron's final pick, the infamous "new track 3", one that has been under review wraps for so long, but following the release of his latest podcast, Nero's "Must Be The Feeling" in Funkagenda remix form, the crowning glory of yet another stunning set. But the night was far from over, as Nathan Six assumed the decks and rather than making our usual escape with Steve, we stayed put and gladly so, as Nathan set about serving up an equally superb set, we simply loving the energy he was building with his brilliant beats, yet more podium prancing porn stars adding to the amazing atmosphere and Nick Evans providing enthusiastic entertainment of his own. So, with pace & energy of Nathan's set injecting some much missing bounce in our "Doing The Disco Matt" moves, we danced the night away on our spot like as good'un, only deciding to call it a day about a hour before closing, waving our farewells to Nathan & Nick and sinking into the Soho surroundings to wend our way home & ponder our return to review mode, such was the push perfectly provided by Play>Time.
In Play>Time the team behind Lo-Profile have certainly found a winner on a number of fronts, it having established itself as a Friday night market leader, even knocking the might of Onyx off its pedestal, promoter Jay Roberts having developed a brand that neatly balances socialising, dancing, music & men in the most marvellous way and like lots of long running clubs on the capitals circuit, it seems this magnificent weekly meet has lengthy legs in it for sure.  And such has been the success of Play>Time here in London, that the club has extended its welcoming arms across Europe, Paris's Spyce having entertained Jay & his team on a couple of occasions this year already, while with the might of worldwide organisation Gaydar behind it, a little birdie tells us that there are bigger & better plans ahead to achieve the clubs aspirations abroad. As for our Play>Time experience, in the hands of both Steve Pitron & Nathan Six, we were in musical seventh heaven, Mr Pitron's picks particularly pulsating & mesmerising although, to be fair to Nathan, despite having a hard act to follow, he more than held his own, in fact serving up a simply spectacular set to shadow his senior at this superb soiree which proved to be  another night full of marvellous memories made by our main man & his mark.  And  roving residencies in PLAY>TIME & Profile that sees Steve play once a month in the former & Nathan in the latter, you can bet your bottom dollar we will be back for more in September, although with countless other Friday's enjoyed there, our return will surely be sooner rather than later. (DISCO MATT)

Having missed reporting on the scene & so with the August bank holiday on our doorstep, we thought it was high time to wave a fond farewell to our summer sabbatical & rev up the resumption of our services, reviews, recommends & reports all back, while our music seventh gear gets selected along with our picks & previews, all the planned scene & other coverage set out below
Well what a summer it has been here in the capital, the weather speaking volumes for the rest of it, our planned full-on sabbatical battered by heavy winds literally a week in, stepping out on the scene over gay pride weekend nevertheless reasonably limited and only a smattering of showings since, predominantly at Play>Time & Beyond. So, there has been much we have missed, WE, Matinee, Salvation & SuperMartXe, the biggies while the launch of  Toybox, the continuing success story of WAR, and not one but two Deelooded parties all passing us by. But with plenty more parties we could have made, Gigolo, Room Service, Hustlers, Stripper, all in Soho, along with Shoreditch shindigs, Gutterslut, The Men Who Fell To Earth, SOS & Dish, we have very much been out of the clubbing circuit circulation, this on top of the first few months of 2012 when we were ravaged by personal problems & setbacks. All this means that there is much catching up to do, not just in restoring our website & reporting services, but putting ourselves out & about, in front of club promoters, owners & you, the clubbing crowd, thus showing you that we are back in & meaning business.
So what does all this mean? Well, having taken the necessary break to ponder our position, we have very much missed reviewing, reporting & recommending the scene, yes we have been continuing our support through the promotional banners on our site and, yes, we have also been sharing our "Pick Of The Day" choices through Facebook, Tumblr & right here, although, with the exception of the odd music focus & one (yes just one) review, that is been about it.  Therefore, we have set ourselves a stringent target to not only produce at least one post per day, but to devote days of the week to certain reporting duties, the setting of these stringent timescales, timetables & goals hopefully producing the kind of prolific productivity that we used to enjoy this time two years ago. Indeed, as part of the re-expansion plans, some of our much missed reports/posts will be back, for instance our weekly recommendations newsletters "Best Bites" & "Short Shouts", the first two rolled out for this August bank holiday, while we have a trio of Weekend Focus features too,  Toybox, WE & As One all in the recommends spotlight, while from the beginning of September our slightly shortened weekly round-up report, now called "That Was The Weekend That Was" will be back as well.
But it is our core activity that we will be pushing to the fore, our music newsletters also becoming a weekly feature, covering the podcasts & tracks that have either just been released or are floating our boat as well as making big on the dancefloors of the capital. However, it is our reviews that are paramount in our productivity plans, these being what Disco Matt is most famed for and have been in existence from the very start. Yet, 2012 has seen a lack lustre amount of reflections; we determined to put this straight from now on, at least one review a week to come, while for the August bank holiday, it looks like at least three will be on their way, definitely WE Japan & As One, while if all goes to plan, we will be reviewing Toybox too & incorporating our first reflection on new(ish) club venue Covert. And to show that we mean business, August being hailed as our review comeback month, not one or two, but three reviews are due out today & tomorrow, following visits to Play>Time on Friday 3rd, to Beyond on Sunday 12th & to ClubNation just this last Saturday (18th), while we also have planned a short series of reviews entitled "The 2012 Story So Far", covering brands WE, Matinee, Beyond & Play>Time, also mopping up on our other steps out on the scene from January through July, the plan also to include the likes Lovebox, CasaLatina & more in an "Others" review round-up. As for activity into September, well, watch this space for our "Monthly Message", while we have already committed to Brighton Pride & to Summer Rites on 1st & 2nd Sept respectively.
So, with our summer sabbatical now behind us and we ready & raring to go, we hope that you have missed us as much as we have missed you but look forward to being back in the scene review, recommends & reports driving seat. (DISCO MATT)

Despite a captivating choice of club events to choose from, both here in London & across in Barcelona, we decide to dip our "Pick of The Day" toe into the wonderful waters of  WAR, the party that not only breaks all boundaries but has broken attendance records month in month out, & it's "Gangbang" event taking place tonight at East Bloc, WAR's promoter & our Shoreditch son Kris Di Angelis welcoming a wealth of D.J.'s & hosts to make this THE place to be & be seen on the scene this Saturday, all detail a banner selection away opposite or an image click below, while we re-propel the PR beneath
 With a strap-line that shouts "…Fuck Love, Make War…" you could easily be forgiven that this is a club of confrontation rather that cheerfulness, but in reality WAR is one of the most captivating clubs to hit the scene for a score or more of months, creator & promoter of WAR, our own Shoreditch son Kris Di Angelis having born the club out of the success that was MEAT, bringing many of the followers of the former with him, along with a handful of helpers come clubbing cogs that give the brand a familiar feel yet with some new & exciting additions that add an individual identity to that marvellous meet.  
So with that mini intro done, let's hand over to Kris to propel the WAR promo info, he saying of his club & tonight's event…
WAR "Gangbang"; let's come together for the heavyweight champion of all parties at host venue, East Bloc. Plus now we are bigger, stronger & hotter as we have got ourselves a new room, new guests, new sounds & new boys. 
Firstly the main room features not only the established talents of WAR residents JoshYouAre (Circus/Your Mum's House) and me, Kris Di Angelis (Room Service/Tramp) but we're especially excited to have Jamie Ritchie (Slowpoke/Delirium) play a guest set of boy-banging beats! Fresh from smashing Lovebox on the This is…Circus stage (literally one of THE talking points from the whole day's line up), the woman proved she's got bigger balls than all the boys put together. Our dance floor is going to fucking erupt! 
Then, in the second space, the R&B room, we've got our favourite hot boy Kingsley, who in a short time has become a much respected force of musical knowledge. His unique brand of old school R&B meets 80′s soul is teamed with Munroe Bergdorf's one woman party machine gun set! This whole town is wrapped up in Munroe Madness! Joining them is me (again!) Kris Di Angelis, this time playing an R&B/UK Garage mini-set, one which has been over two years in the making as it took this long to find the right night, but finally it's happening so grab it while you can.
And our new third room is going to be based on a Broken Disco/Deep House vibe, for which we've conscripted the talents of Tony Dunne (Substation/Decca) and Cathal (Dalston Superstore/Vogue Fabrics). Very few people know their shit musically better than Tony, and Cathal's talents are well known throughout Shoreditch, regularly playing the best nights with the best taste in music we've ever heard. Cathal also produced the visuals for the live show at Lovebox featuring our girl Munroe! This room will be a UV den of inequity, what with all the free shots we'll be giving out there throughout the night. It's right next to the laughing gas station where Mad Dan will be ready to make you lose your mind 1 balloon at a time.
Of course we'll be working hard on host JJ Clark to make sure the crowd is even hotter than it normally is. We'll apologise in advance for the queues again but we say it every time, when it's full it's full. WAR attracts the best crowd from all over London so it's natural for the door to be crrraaaazzzzyyyyyy! Luckily we have Jasmine from Room Service looking after everyone too so look hot, catch her eye, she's the gatekeeper
Adam Khadaroo of My Human Activity (http://myhumanactivity.com) will be shooting amazing pictures throughout the night so fix yourself before you leave the house. You know all the hottest looks get the VIP treatment in our photo albums! 
And the dinky detail….
WAR "GANGBANG"
Sat 11th Aug
East Bloc (217 City Road, EC1)
10.30 p.m. till 6.00 a.m.
£8 B4Midnight/£12 After
D.J's :- Kris Di Angelis, JoshYouAre, Jaimie Ritchie, Kingsley, Munroe Bergdorf, Cathal, Tony Dunne
Host :- JJ Clark
Gas Station :- Mad Dan
Door :- Jasmine
Let's come together! Fuck Love, Make WAR!!
We may not be having the best of summer's weather wise, but there has been no shortage of scores of seductive sunshine sounds, not least from Adam Turner's latest podcast production, a sixty minute marvel packed with vibrant vocals, uplifting beats & loads of the feel good factor, download stream options a "Podcast Of The Week" banner click away adjacent, or an image click below, while to dish up our devotion to this dance delight beneath.
There can be little doubt that, weather wise, it has been a pretty awful summer here in the capital so far, more often than not the temperatures back home in South Africa higher than they are here (and it's their winter!), although while these unseasonal conditions have dented our expeditionary enthusiasm, the drop off in club attendances pretty stark, we have continued to find solace in a succession of prolific podcasts. And in Adam Turner's latest production, "House Of Summer 2012", we have an exemplary example of the feel good factor we seek out in music, especially when the weather & other issues in our lives are making us miserable, this compelling compilation serving up summery sounds that make our smile beam as bright as the sun from start to finish. Indeed, in the terrific talent that is Mr Turner, we have a charming & engaging chap and one that impressed us from the day we were introduced to him earlier this year, a man whose musical slant towards uplifting, vocal & energetic house, sits sublimely with us & is very much up our street, pressing our buttons in a brilliant way. Add to that a superb selection of residencies & guest spots across the capitals clubbing scene, including the popular Popcorn & the hip & happening Circa, and Adam is certainly a D.J./producer on the up, the latest high note being a worldwide record label deal, just one of many indicators that he is a very bright prospect for both now & the future.,
However, it is his latest podcast we are focussing on and while his productions thus far have been what we would call more minicasts, 30 minute tasters of tracks that are floating his boat & making it into his live sets, in "House Of Summer 2012", Adam has broken that minicast mould & delivered a fuller length composition with considerable credibility, satisfaction pretty much guaranteed from the off. Indeed Adam's first storming selection on this summer smash shouts this, satisfaction felt with every brilliant beat, he then neatly following it up with a resplendent re-mix of dance classic "Take You To Love", Adam already having selected seventh sound gear just two tunes in, the next very much a track of the moment, Florence & The Machine's superb "Spectrum" playing out literally everywhere, including within the Olympics coverage on the BBC. So, like a similar summer podcast release, having cast his line & hook, Mr Turner in the first ten minutes of his mix has caught us in captivating sinker style, sending us swooning with a fabulously funky next selection, leading into another rapturous remix of a classic, this time "Such A Good Feeling", that feel good factor we always search for, absolutely oozing out of this Adam accomplishment. But the funky come progressive side of Mr Turner's sound statement comes leaping out too, "Sweetest Sin" sinking that hook we have for this mix, deeper & deeper in, while it is the next track that completely sweeps us off our feet, the delectable Serge Devant dream of a devotion, "Dice", rolling out those trademark tears of ours and in so doing, elevating this "House Of Summer 2012" podcast to heavenly heights that only one other D.J./producer in our favour hits.
Now a good halfway through, that progressive side to Adam's music continues, although with enthralling elements of trance also coming into play, "Precious Time" combining the two genres brilliantly, the neat injections of vocals helping it along its captivating way, the Turner summer journey taking terrific twists & turns with every tune, although it is the next track that, a bit like "Dice", sweeps us right off our summery feet, a mesmeric mix of trance & chill that certainly doesn't leave us cold, rather absolutely absorbed by the amazing atmosphere it creates in our ears, a real Adam find this one and while perhaps not dancefloor worthy, is definitely a contender for the DM/Turner anthem accolade. But with successive progressive come vocal pop & funky tunes polishing off this prolific podcast, there is no shortage of shimmering sunshine from the selections of sounds, leaving us in in no doubt that this marvellous mix looks set fair to hit the high notes in our year end chart, it already knocking on the door of the Pitron podcasts that dominate our airwaves, not least that Adam's latest ranks among a mere handful that gives us plenty of pedal power while whizzing around the streets of the capital. Plus, having gained its place in our "Podcast Of The Week" slot, it goes without saying that we thoroughly recommend "House Of Summer 2012" making an accomplished addition to your collection by going to either his newly launched podcast page at http://adamturnermusic.podomatic.com/, or by hitting on the direct link which takes you to his souncloud site, http://soundcloud.com/adamturnermusic/house-of-summer-2012.
So, as we look out of our study window as we complete our devotion to this prolific podcast, we cannot think of a better was to ditch the dreariness of the dusk, or even the lack of that summery sun that has been so lacking of late, than sinking into Adam's "House Of Summer 2012" mix, one that very much proves our point that, whatever our woes, music is the answer and in Mr Turner's hands, very much so. (DISCO MATT)
With festival eyes on Barcelona right now, we decide to stick familiar territory, choosing Room Service as our "Pick Of The Day", today, this superb Soho soiree taking place at Miabella on Greek St. Tonight (Thurs 2nd July), promoter Jodie Harsh joined by Kris Di Angelis & Fat Tony on D.J. deck duty & a heavenly hosting team that includes JJ Clark, Leandro Dias & Craig Nightingale, all the detail a banner selection away opposite or an image click below, while we envelope the event beneath
Since its launch just over two years ago, Room Service has continued to attract one of the scene's most stylish & socially conscious set, promoter Jodie Harsh making the most of a catalogue of contacts to ensure that at night in the hands of the superb Soho soiree is never dull, rather dazzling & delightful, her team of heavenly hosts making your Room Service experience all the more enthralling. And this week is no different, as  THE best welcome to a club you could wish for, will be greeting you as you arrive at Miabella's doors on Greek St, the charming JJ Clark the man with the superb signature smile that sees you soaking up the splendours of this stylish service even before you get down the stairs. But with the equally charming dream team duo of Craig Nightingale & Leandro Dias on hosting duty, you can bet your bottom dollar that every whim & fancy will be somehow fulfilled.
However, Room Service is also very much about the music and promoter Jodie Harsh has a top notch team of talent ranging from experienced scene stars to new & fresh blood, the likes of Steve Pitron, Mikey D, Paul Heron & Fat Tony having graced the decks throughout the clubs history, while new kids such as Matt Bogard, Dimitry Stuigen & James Pople have also featured. Balancing the West End with the East End is also something Room Service does with its D.J.'s our very own Shoreditch son Kris Di Angelis waving that East meets West flag fervently, others including the mighty Tom Stephan making sure the feel is always fresh on any given week, other towering talents serving up resplendent Room Service sounds stretching to Severino & Ariel, Verity Mayes & Bryony Masters. And in the hands of both Kris & Fat Tony, this week's splendid service will be brimming with brilliant beats from uplifting & funky to electronic & indie.
So, why not treat yourself to a slice of Room Service & start your weekend off in superb style, promoter Jodie Harsh welcoming you with open arms from the 10 p.m. start, our advice being to get there early as the place gets packed within minutes & due to demand, the queue can stretch right down Greek St. Plus another great reason to arrival fashionably early is the £6 entry fee which jumps to £10 after 11 p.m., although if you choose to wet your whistle at Circa, the compact yet bijou bar of before Room Service choice,  then you can grab a "late check-in" pass which gives you entry for £5 between 1 & 2 a.m. Plus, you can go for the full service once you arrive at Maibella by enjoying your own table which comes with top notch bottles of Vodka & accompaniments, more details & bookings via concierge@clubroomservice.com, while more info on tonight's & all Room Service events/happenings can be found at http://clubroomservice.com, leaving us to simply say, make a date with this Miabella mainstay & in so doing "Go There! Be There!" (DISCO MATT)