Disco Matt continues the Tuesday trend of looking to an international event as his pick of the day, choosing The Circuit Festival pre-party at Propaganda in Berlin, which takes place this coming Saturday (12th May), all the detail a banner selection away opposite or an image click below, while DM delivers on some D.J. & event detail beneath.
DM say's of The Circuit Festival 2012…
As London struggles to shake off the spring, having suffered one of the wettest April's on record, there is no wonder that we are casting our eyes towards the summer & to Spain which can only mean one thing on the clubbing calendar, yes The Circuit Festival, August marking the fifth that The Matinee Group's flagship foray holds sway in the Catalonia capital, no doubt containing to attract thousands of cavorting clubbers from all four corners of the globe. Indeed, having grown in size & stature since its first four days of partying back in 2008, this fabulous festival now stretches to nearly two weeks, 2012 looking set to be bigger & better than before, happy hedonists stripping down to their swimwear for the now infamous Waterpark party, while plenty of tops will be shed while soaking up the superb sounds across the score or more of dancefloor devoted exceptional events across Barcelona, both outdoors & in. Add to that a whole host of prolific D.J.'s & producers that will be pulled in to play for the festival, names such as Peter Rauhofer, Taito Tikaro, Javier Medina, Jordi Lights, Pagano, Offer Nissam, Paul Heron, & many more, while if you haven't yet savoured this superb summer festival in the sun, then just take a look at this video, complied by our very own Chris Geary, one which we are sure will convince you that making a date with this dance delight of a gigantic gathering is an absolute must.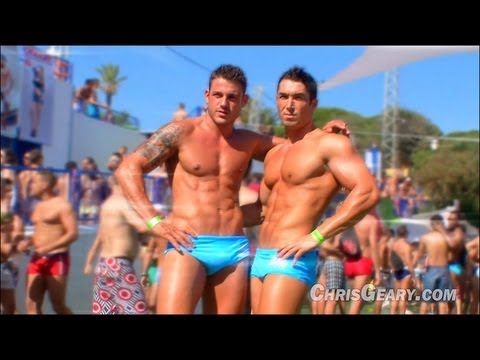 DM say's of the pre-party's & Saturday's at Propaganda….
Well the official blurb goes like this, "…Come Saturday, 12th May, don't miss the Official Circuit Pre-party in Germany, as The Circuit Festival World Tour lands on Propaganda, Berlin, starring  D.J. Pagano and all the Circuit essence…" although there is a fair amount more to this next in a hefty handful of pre-party's, Rome having staged an event last Monday,  Paris to take its turn in a couple of weeks, The Delice Boys playing host in June, while Circuit could also be London bound after a break of a year, Matinee having made its mark at Fire in Vauxhall. But it's to Berlin where Circuit heads before all that, Propaganda an ideal landing pad, not least that it is very much the talk of the town, not just in its home city, but across Europe & beyond, the brand having taken on a world tour of its own, just last Saturday amazing a packed audience at Antwerp's Red & Blue. However this Saturday, Propaganda will be mixing up it with the Spanish rather than the Belgian's, although draw on home boy Chris Bekker to fly the Berlin flag, this prestigious player & producer a resident of the city's GMF club & whose tough tech is his trademark, although a trip through the genres for this festival bash will surely be on the cards. Mind you, he doesn't have it all his tech way, as there will be a pop injection too, as Propaganda's own Stella Destroy squares up against local star Charlet Crackhouse in a pop house frenzy that has fun written all over it, while plenty of dance displays, vivacious visuals & luminous laser light shows should make this a marvellous meet to fill the memory banks.
However, headlining the event is our very own Italian stallion, Pagano, fresh from celebrating his birthday back here in London on Friday, Onyx in Vauxhall marking the occasion for the third year in a row with Francesco standing proud on the artwork as a nifty version of James Bond for their "My Name Is Pussy Galore" event. But come Saturday, all those amazing antics will be a thing of the past, as he injects heaps of that progressive come tech powerhouse of barnstorming beats, also no doubt throwing in some of those all-time favourites like "Loca", "Trapped", "The Reflex" & even his latest hit "Hispanicity" which is currently zooming up the Beatport chats. And having already been confirmed as part of the massive line-up for Circuit, the team couldn't think of anyone better to bandstand the brilliant Barca beats in Berlin & is sure to be a set not to be missed. Mind you, should you need convincing (why!?!), then take a trip to http://beatport.com/artist/pagano/18177 where you can sample & sink into the wonderful world of this now globally recognised D.J./producer, while we simply couldn't resist sharing this hilarious video which showcases his "Rave Monkey" remix of Made By Monkey's track "I Try", pure genius.
As for the detail of this event, this Propaganda meets Circuit party takes place this coming Saturday (12th May) at Club Goya in Berlin, doors opening at 10 p.m. & the vent running through to a planned 6 a.m. finish, with further & full information a click away at http://facebook.com/events/332069320182027/, leaving us to simply say, "Go There! Be There! (DISCO MATT)