In the first of his special series of "Diamond Picks" in celebration of the diamond jubilee weekend to come, Disco Matt looks forward to fabulous Friday when Play>Time's Jay Roberts rolls out his royal romp with the raunchy Rogan Richards, all the event detail a banner selection away opposite or an image click below, while DM delights on the detail, along with some brilliant Burns beats beneath.
 
DM's royal romp resume…
It may not have a necessarily royal theme, but there is no doubt that Play>Time this coming Friday (1st June) will prove to be a right royal romp, as Jay Roberts rolls out a rip roaring macho meet, propelling porn star, the ravishing Rogan Richards into the sexy spotlight, while our premier protégé player, the brilliant Zach Burns (along with Brazilian beau Junior Moura), will be belting out the beats fit for royalty & probably propelling the popcorn in our direction too (it's a long story). And, having impressed us pretty much from day one when we played witness to a wonderful set at Gigolo's launch at Play>Time's playground, Lo-Profile, it is the latter that has seen successive sets show just how this burgeoning beatmaster has grown in both stature & skill.
So, before we share some event extracts & the dinky detail on this week's Play>Time, we thought we would indulge you with some of those brilliant Burns beats, his latest podcast production our most favourite yet, Zach tingling our taste-buds with a stunning selection of uplifting vocal & hard hitting house beats, plenty of hot of the production press progressive & dance devotions, along with a couple of classics in the form of
"Shine A Light" & "Miss You". And with artists including Nick Tcherniak & Nacho Chapado, the brilliant Mr Burns fervently flies the gay flag, while with others like Kurd Maverick & Jorge Montia part & parcel of this podcast, there is plenty of street cred to this compilation. Therefore, it goes without saying that this latest mix, his 22nd in a "House Sessions" series, is well worthy of a place in your collection by going to http://djburns.podomatic.com/entry/2012-05-11T11_03_09-07_00 & pressing that download button.
What this podcast has also proved is Zach's ability to spot a terrific tune, not just for the occasion but one that floats plenty of boats and in the time we have been tracking this talent, a whole host of heavenly house hits have hit the mark with us, some proving to be real Burns/DM dance anthems, "Stupiddisco 2011" one example, while most recently "Counting Down The Pressure" has proved another. So, our decision to elevate him to premier protégé player status has come as no surprise, not least that he often aspires to the plaudits purveyed by our premier player, Steve Pitron, the two having starred together at Play>Time back on 11th may, when that infamous popcorn moment manifested itself. But back to the tracks, & with his latest choice, we have yet another Burns/DM anthem in the making & one we are sure he will be sharing in his set on Friday, so one well worth a listen by clicking on the video link below.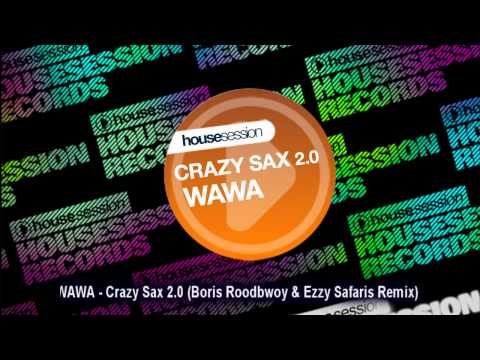 Event Extracts…
"…Priding itself on being not only the BEST, but also the FIRST! and so on the FIRST of JUNE,  PLAY>TIME will be the FIRST to introduce you to a man bound to be one of the biggest things in porn. Make sure to attend so you can say you were there when this hunk got started…"


"…Not content with being the Prince of Porn, JAY ROBERTS himself is now the King of Clubs with the rampaging tornado of sin that is PLAY>TIME. Jay's porn work all over the US and EU have made him a fan favourite, but Jay refuses to rest after achieving huge success. He is also equally comfortable as a model for visual artists across the world and a smart and sassy blogger who will be adding more titles to that list with one surprise after another in the coming months. As host, he controls the imaginative PLAY>TIME with obvious delight for adoring crowds…"


"…So who is JAY unwrapping for you? ROGAN RICHARDS! He's done a bit of porn and a whole lot of posing, which you will get to see up VERY close. Rogan himself says, "it's all about the flex" and he will make sure to prove it all night long! To make it even more mouth-watering, this swarthy bodybuilder claims to be more comfortable without clothes than with them, him the perfect kind of PLAY>MATE for JAY'S stable of newcomers. Rumour is Rogan rarely travels without at least one sexy mate, so be there to see it all!…"
Dinky Detail….
PLAY>TIME.
Date: 1/6/2012
Time: 10pm-4am
Door Tax: £8 before 12 p.m. / £10 after 12 p.m
More info at http://loprofile.com & http://facebook.com/PlaytimeProfile, while you can follow all the latest news at http://twitter.com/JayRobertsXXX