Continuing his special series devoted to the diamond jubilee weekend, Disco Matt once again looks to fabulous Friday for his next "Diamond Pick", when Onyx joins forces with A:M to bring you their "Queen Of DiA:Monds" event, the queen with the crown being headline D.J. Smokin Jo, all the detail a banner selection away opposite or an image click below, while DM deals out his card pack prologue beneath.
 
When we look at Friday's on the capitals clubbing circuit across the years there have been a handful of brands & names that have become synonymous with this traditional start to the weekend, there was & still is "Camp Attack", brought to you from the promoters of G.A.Y., while who can forget Fiction, the cavorting club that reigned supreme over The Cross for a purple patch period, while more recently, one looks to Vauxhall for another prolific party that very much hit the ground running when it launched some three years ago & has continued to drawn in a fervent following ranking it at least equal & sometimes exceptional to its peer brands. Yes, we can only be talking about Onyx, the fabulous Friday frolic that has not only ridden the storm that has faced the scene during its history, a succession of promoters having taken it in different directions, both visually & musically, but with a whole host of specialist events, such as "Neon", "Resolution", "Recovery" & "Digital Generation", it's popularity has been propelled, while with the assistance of afterhours club A;M,  Onyx's appeal has been accentuated, particularly on recent big bank holiday weekends & when its backyard, Area, was closed for refurbishment.
And as we find ourselves on the precipice of another huge weekend in clubland, the promotional powers of these two clubs have once again joined forces to serve up a spectacle stretching a full ten hours, the best bots of both brands being merged into one end to end event that will see D.J. stars take turns to serve up a superb selection of sounds that showcase both the Onyx & A:M style. So from the Onyx camp we have ex-promoter of the club Jonny M & new terrific talent Matt Bogard take up the main room reigns, they joined by A:M regular residents Fat Tony, D'Johnny & David Jimenez, while the rich vein of Onyx runs through room two, The Chapel being all about pop music with none other than gender benders Tasty Tim & Lady Lloyd dishing out the dance delectations. Then with the terrace space given away to the alternative antics of "Obey", the club kid feel of this space spearheaded by Mark-Ashley Dupe & his gang, in the traditions of Onyx, there is a delightfully different feel to each space, the added A;M ingredient sure to carry revellers partying deep into Saturday morning,
This will surely especially be the case when the legend that is Smokin Jo hits the decks, she very much the queen bee of this "Queen Of DiA:Monds" event, A:M's promoter Steven Sharp thrilled to be welcoming her back to the decks following her appearance for the brand back in March & this simply stunning set at As One on NYD when she held sway in the Orange room, taking us back to those halcyon days when she trounced Trade with her terrific tunes. But having played at gigs right across the globe & attracted amazing accolades as a result, career highlights have to include scooping the industry's biggest mag D.J. of year award, Jo still the only female to have lifted this coveted crown, while club brands she has played for stretch to mainstream clubs Puscha, Tribal Gathering, Cream & Full Circle, while she still plays to gay audiences across the capital, recent appearances for Paris Acid Ball & Fat Tony's club Deelooded, notable highlights, the latter re-forming a working relationship & friendship that goes back to those groundbreaking days of Trade. Gigs aside, Smokin Jo is pretty productive in the recording studio, a current album project close to fruition while a host of track releases & remixes scatter a discography that stretches to well over 30, a small selection available by following the Beatport link at http://smokinjo.com/music/, plenty there to get you in the mood for what will surely be another prolific performance form this quintessential queen of the D.J. scene.
As for the detail on this "Queen Of DiA:Mond's" A:M & Onyx amalgam, just click on the super sized image above, while we leave you by simply saying, to be seen on the scene you need to "Go There! Be There! (DISCO MATT)

Having munched its way through Madrid, the wonderful world of WE's incredible latest incarnation lands on London & speeds into your Saturday, Disco Matt, finding his focus feet, dishes up a devotion that boosts the brand, preludes the party,  delights on the D.J.'s & devours the detail, sharing a selection of sounds & video virals that will leave you ravenous for this resplendent rave.
We remember a time on the capitals clubbing circuit when the majority of events were pretty low key affairs, often housed in underground venues & backstreet buildings, the pomp & circumstance of parties these days, reserved for the special calendar servings like Christmas, New Year, Easter & Gay Pride. However with the advent of the so called Spanish armada invasion, all that changed, Matinee paving the way for big room events with prolific production & a cast of internationally recognised D.J.'s that only Trade could muster in the dim & dank days of the 90's. And with the likes of SuperMartXe. La Troya & Space jumping on the armada ship, setting sail for the capital, a proverbial rocket was shot up the arses of London's pack of promoters, they responding to this threat to their supremacy by beefing up brands such as Beyond, DTPM, Orange & Trade, while newer clubs such as Lovechild & As One made sure that London had as big a say in the large scale offerings. That said, the penchant for a Spanish party has hardly waned & while SuperMartXe may have regressed back to Spain, Matinee is certainly riding a huge worldwide wave crest once more, perhaps on the strength of another major Spanish brand that has elevated Espania to even greater heights in the eyes of the clubbing public.
Now who could we be talking about? Well WE of course, the brilliant brand that was created following a semi split from SuperMartXe, the philosophy of this colourful & characterful club being to re-inject a sense of fun to clubbing, its launch under theme theme of "A New Formula" some 18 months ago very much setting the standard by which all subsequent parties have been judged, that sense of fun very much evident from day one, while the other incredible ingredient, those massive LED lighting installations, setting WE apart from all its compatriots come competitors. Plus, what WE has managed to achieve more than both Matinee & SuperMartXe is pretty much universal appeal, that along with an amazing ability to transform the magic of Madrid to the rest of the world stage, the brand having touched all four corners of the globe, even having made it big in The States, while London has lapped up the wonderful world of WE, clubbers here ranking it as one of their most favourite of frolics, without a doubt helped along by prolific parties "Candy", "Safari" & "Pharaoh", among a heavenly hatful of happenings. And in The Coronet in E&C, WE has a home that virtual mirrors its base in Madrid, promoter Victor Pallas having been noted as remarking that London of all the cities that WE visits around the world, is as close to the Madrid experience as any, that sense of fun that we mentioned earlier shown to its full extent in this "Fast Food" video viral which is, for us, WE's best promo yet.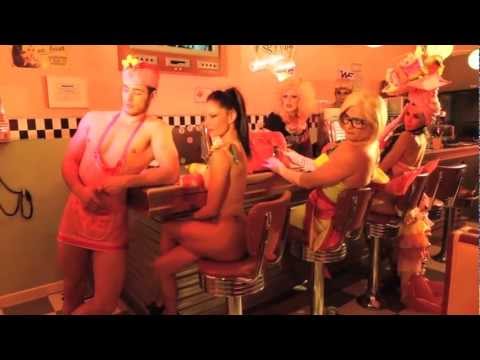 So, it will come as no surprise that with a resounding reputation, London has often been chosen to premiere the latest incredible WE incarnations, "Attacks", "Candy",  "Broadway", "Prison Of Love" , "Disco", "Safari" & Pharaoh" all having been launched in London first, although the next instalment in the wonderful WE story, "Fast Food", has already munched its way through Madrid, wowing audiences back home just about a month ago (well 30th April to be exact), headline D.J. Carlos Gallardo smashing a spectacular set & very much proving his worth as WE's top dog (some could say hot dog), Victor once again calling on his significant services for this Saturday's showing at The Coronet, we like many breathing a huge sigh of relief that he will back to London, Carlos having featured large in the majority of the WE Party tours to London. Indeed our experience with him on the stage at "Safari" back on NYD will go down as one of our most magical memories of this magnificent meet, that on top of his stellar set at Delice Dream last April, while in terms of his music, Carlos always manages to blend those characteristic euro style beats with plenty of euphoria & vocal drenched house that, for us, shouts WE from the rooftops, as good an example as any being his mini podcast he produced for WE "Candy" which you can still stream/download via http://wepartylondon.podomatic.com/entry/2011-05-16T06_26_59-07_00. Add to that a string of track releases, collaborations with vocalists Peyton & Rebeka Brown among them, there is no doubt the studio production credentials of Carlos, we absolutely loving their video which captures Messrs Gallardo & Christopher (that's Peyton) laying down their track "Let It Go" last April, but one which was featured in the "Disco" party in Dec 2011.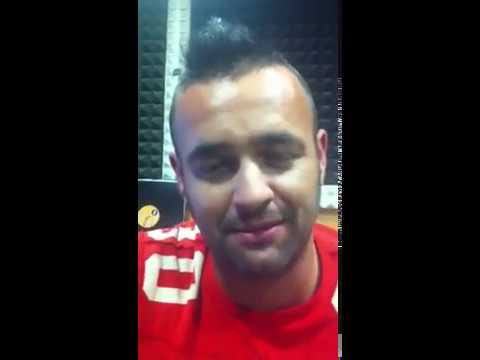 But naturally, while Carlos is the "Balearic Burger" in our fast food meal of a meet, the "Coronet Chips" are equally exceptional & having become indelible ingredients in the wonderful world of WE here in the capital, Jamie Head the first of the threesome of towering talents, this man very much in the groove with recent performances at Lo-Profile & Later totally absorbing us in admiration of his abilities, although having been a fabulous feature of party's stretching back to the Crash days, Mr Head has always tipped our scales, most notably at Beyond, his sets in the terrace space ranking as some of his most magical, while more recent slots in the clubs main room including a brilliant back-to-back performance with Steve Pitron, proving yet another memorable morning. That said, his set at WE "Attacks" was simply stunning, he having  repeated it again & again since, the last outing "Fluro" seeing us up on stage with him from the start & loving every minute of his music, while an equally exceptional set was savoured at WE "Pharaoh" & one which has been neatly reflected in his podcast production recorded for Orange Nation & one which is still available via http://orangenation.podomatic.com/entry/2012-02-27T12_21_46-08_00. Then we come to Steve Pitron, it being no secret that, of all the music makers we know, it his music making that floats our boat the most, we having lost count the amount of times he has left us delightfully destroyed & struggling for breath following a barnstorming bashing of brilliant beats, generally at Beyond. That said, the WE experiences we have had in his hands have been special too, Steve being right there at the "New Formula" launch, while his set & the whole ambiance & atmosphere of his appearance at "Safari" ranks as our best WE witness ever, indeed it is very much our clubbing highlight of 2012 so far, although we are patiently waiting for his promised podcast production devoted to "Fast Food", but we will sure to be by his side for the real thing on Saturday, hopefully with the beautiful Bel, our Brazilian babe.
However, the family meal of music packs a bigger punch than a KFC combo, as the star of both WE Madrid & London, D'Johnny completes the "Fast Food" main room line-up and, in choosing him, the team once again draw on their most heavenly WE hands, as this Berlin based Swede has performed at virtually every London event & has represented the WE brand for Madrid Pride & other weekend events last year, while we are aware of his inclusion for the forthcoming Pride in the Spanish capital, WE holding no less than five separate events, including a collaboration with La Leche (the white themed party of Matinee), Johnny sure to go down a storm there, as he will on Saturday. And of all the players in this "Fast Food " menu of music makers, it is Johnny that has laid down the most mixes devoted to WE, although we have to look back to October last year when the "I Love" party produced his podcast & one lifted directly from his live set which was, in his own words "…full Spanish big room flava along with lots of London funk…", so exclusive remixes thrown in for good measure, not least Peyton's (WE P.A. extraordinaire) "Love So Strong" track, making this a mix well worth warming to at http://djohnny.podomatic.com/entry/2011-10-13T08_05_02-07_00. But with a second space having a Deelooded pre-party feel, the clubs promoter & dynamic D.J. Fat Tony joined by upcoming talent Matt Bogard, the music menu is certainly substantial & offers plenty of teats to befit any fast food family meal of magnificence.
So what of the detail? Well, this latest incredible WE incarnation takes place this coming Saturday (2nd June) at the Coronet in Elephant & Castle, doors opening at 11 p.m. & the event running through to a planned 7 a.m. finish, advance tickets priced at £18 still available both online at http://wepartylondon.com/tickets.html or via the usual Soho outlets, Prowler, Clone Zone & 50, while its worth considering the Orange Nation "Diamond Ticket", which for just an extra £12 gets you entry to beyond "Britannia" which kicks off just before "Fast Food finishes" and then will allow you to drink all the milk you desire, in La-Leche form of course, this special ticket pass gaining you entry into the Matinee Sunday night show at Brixton Electric (Focus coming up), theses special tickets only available online but well worth considering by visiting http://orangenation.clubtickets.com/gb/2012-06/02/the-diamond-ticket-jubilee-bank-holiday-weekend-2012. But back to "Fast Food" & with the lovely Ben Kaye hosting both out & in & the whole WE Madrid team out in force to support the London crew, headed up by Aaron Elder, this looking like being one of the most spectacular WE's yet and given just how good the premiere was in Madrid, we are very much looking forward to seeing the hot dog of a happening London will be dishing up, especially if it match this Madrid muncher of a meet.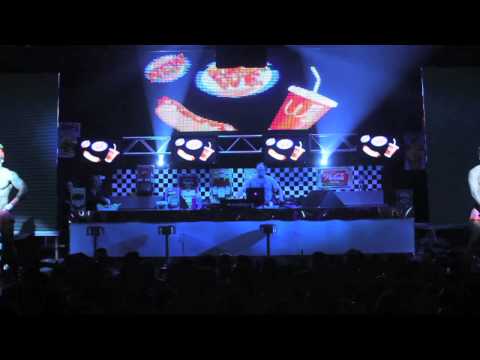 So, it goes without saying that come Saturday we will be tucking into a big mach of music, slurping up a super sized drinks carton of sounds & revelling in the "Balearic Burger & Coronet Chips" party proliferation, very much nibble size tweeting our way through the whole exceptional event, you able to follow all the action live by going to http://twitter.com/discomatt, unless of course, you "Go There! Be There! (DISCO MATT)
In the first of his special series of "Diamond Picks" in celebration of the diamond jubilee weekend to come, Disco Matt looks forward to fabulous Friday when Play>Time's Jay Roberts rolls out his royal romp with the raunchy Rogan Richards, all the event detail a banner selection away opposite or an image click below, while DM delights on the detail, along with some brilliant Burns beats beneath.
 
DM's royal romp resume…
It may not have a necessarily royal theme, but there is no doubt that Play>Time this coming Friday (1st June) will prove to be a right royal romp, as Jay Roberts rolls out a rip roaring macho meet, propelling porn star, the ravishing Rogan Richards into the sexy spotlight, while our premier protégé player, the brilliant Zach Burns (along with Brazilian beau Junior Moura), will be belting out the beats fit for royalty & probably propelling the popcorn in our direction too (it's a long story). And, having impressed us pretty much from day one when we played witness to a wonderful set at Gigolo's launch at Play>Time's playground, Lo-Profile, it is the latter that has seen successive sets show just how this burgeoning beatmaster has grown in both stature & skill.
So, before we share some event extracts & the dinky detail on this week's Play>Time, we thought we would indulge you with some of those brilliant Burns beats, his latest podcast production our most favourite yet, Zach tingling our taste-buds with a stunning selection of uplifting vocal & hard hitting house beats, plenty of hot of the production press progressive & dance devotions, along with a couple of classics in the form of
"Shine A Light" & "Miss You". And with artists including Nick Tcherniak & Nacho Chapado, the brilliant Mr Burns fervently flies the gay flag, while with others like Kurd Maverick & Jorge Montia part & parcel of this podcast, there is plenty of street cred to this compilation. Therefore, it goes without saying that this latest mix, his 22nd in a "House Sessions" series, is well worthy of a place in your collection by going to http://djburns.podomatic.com/entry/2012-05-11T11_03_09-07_00 & pressing that download button.
What this podcast has also proved is Zach's ability to spot a terrific tune, not just for the occasion but one that floats plenty of boats and in the time we have been tracking this talent, a whole host of heavenly house hits have hit the mark with us, some proving to be real Burns/DM dance anthems, "Stupiddisco 2011" one example, while most recently "Counting Down The Pressure" has proved another. So, our decision to elevate him to premier protégé player status has come as no surprise, not least that he often aspires to the plaudits purveyed by our premier player, Steve Pitron, the two having starred together at Play>Time back on 11th may, when that infamous popcorn moment manifested itself. But back to the tracks, & with his latest choice, we have yet another Burns/DM anthem in the making & one we are sure he will be sharing in his set on Friday, so one well worth a listen by clicking on the video link below.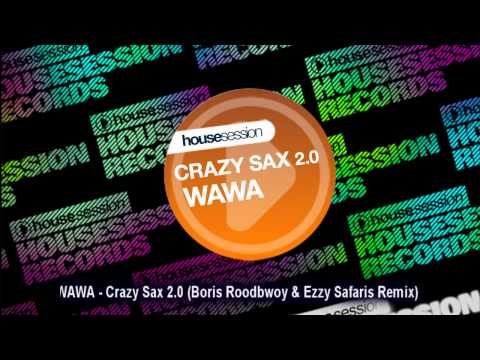 Event Extracts…
"…Priding itself on being not only the BEST, but also the FIRST! and so on the FIRST of JUNE,  PLAY>TIME will be the FIRST to introduce you to a man bound to be one of the biggest things in porn. Make sure to attend so you can say you were there when this hunk got started…"


"…Not content with being the Prince of Porn, JAY ROBERTS himself is now the King of Clubs with the rampaging tornado of sin that is PLAY>TIME. Jay's porn work all over the US and EU have made him a fan favourite, but Jay refuses to rest after achieving huge success. He is also equally comfortable as a model for visual artists across the world and a smart and sassy blogger who will be adding more titles to that list with one surprise after another in the coming months. As host, he controls the imaginative PLAY>TIME with obvious delight for adoring crowds…"


"…So who is JAY unwrapping for you? ROGAN RICHARDS! He's done a bit of porn and a whole lot of posing, which you will get to see up VERY close. Rogan himself says, "it's all about the flex" and he will make sure to prove it all night long! To make it even more mouth-watering, this swarthy bodybuilder claims to be more comfortable without clothes than with them, him the perfect kind of PLAY>MATE for JAY'S stable of newcomers. Rumour is Rogan rarely travels without at least one sexy mate, so be there to see it all!…"
Dinky Detail….
PLAY>TIME.
Date: 1/6/2012
Time: 10pm-4am
Door Tax: £8 before 12 p.m. / £10 after 12 p.m
More info at http://loprofile.com & http://facebook.com/PlaytimeProfile, while you can follow all the latest news at http://twitter.com/JayRobertsXXX
With the biggest weekend of the year on the doorsteps of the capitals clubbing circuit, Disco Matt sets out his plans for propelling his picks posts, ramping up his recommends reports & super sizing his supports sections across what will his queen size coverage of choices of where to be & be seen across this queen size weekend on the scene.
With summer having finally arrived in earnest in London, we expect that many of you in the capital made the most of the weekend just gone, soaking up the sunshine & accentuating the alfresco while the clubbing circuit drew breath in advance of what is undoubtedly the biggest weekend of the year so far, as The Queen celebrates her diamond jubilee. So, with plenty of queens taking advantage of what we have aptly called a queen size scene weekend, one which, for many will start this coming Friday not end until Wednesday, while the conformists across the county will be following the royal pomp & circumstance, the scene is set for the scene to party, party party. And a whole of host bars, clubs, events & businesses will be marking this momentous occasion & weekend in a whole host of ways, meaning there is a rich playing field of prolific pickings for us to wade through in recommending & reporting on where to be & be seen on the scene. This in turn has meant that we have recognised the need to adjust & extend our usual daily & weekly coverage to encompass the broad spectrum of events happening right across the capital, whether from Soho to Shoreditch, Vauxhall to Southwark, or Clapham to Camden, our recommending & reporting requiring a resounding ramp-up in response.
So, in recognition of this & the massive weekend to come, from today (Mon 28th May) we will be effecting a considerable change to our usual planned pattern of postings, channelling all our energies into propelling & promoting club brands, events, parties & gatherings that have the Queen's Diamond Jubilee in mind.  This will mean that our focus will be concentrated on the capital for the next ten days or so, the first step being to devote the lion's share of our visual promotional banner slots to London, although retaining our international, our publications & our D.J./Producer promotions, albeit in smaller less visually impactive rotational form within the lower part of the "supports" section of our website. As a result, heading up this super sized "supports" section will be an expanded "Orange Nation Offer", banner section, as well as serving up "London Others", although due to the greater volume of events, we expect that the quantity of banners will close on double, with Orange Nation taking up no less than eight slots, while London Others should hit a similar figure, the usual website, event & ticket pages links built into all the banners.
Then, looking to our newest & most exciting postings, our pick of the day choices, these will all be devoted to Diamond Jubilee events, so rather than simply being our "Pick Of The Day", each post will be part of a special section we will be calling our " Diamond Picks", all broadcast across our networking mediums, so first via Tumblr, http://discomatt.tumblr.com/, then via our Facebook page, http://facebook.com/pages/Disco-Matt/112730602119746 & our Facebook group, http://facebook.com/groups/discomatt/, while each "Diamond Picks" will also be posted on our website, we not necessarily restricting them to one per day, but most likely two, three or more, honing
in on the event detail, while continuing to include music, & D.J. devotions where we see fit & where time permits. In addition, we will be issuing a batch of Weekend Focus features on those events that we feel deserve some extra attention, while the special preview that has been in the planning & finalising stage, will also be published, along with & our Best Bites & Short Shouts newsletters, each having a specific Diamond Jubilee theme & focus, while those "Diamond Picks" will dovetail neatly, along with the odd Extra Bite post, hitting off any eleventh hour detail devotion.
So, with plenty of promotions promised & a determination to deliver, it's all steam ahead for what should prove our most comprehensive coverage of the capitals clubbing circuit in any given weekend ever, serving up a "Queen Size Scene Selections" unrivalled by any other on offer. (DISCO MATT)

Having been at sea for a mother hen of days while casting his picks net across a trio of European events, Disco Matt is pleased as punch to be back in the capital clubbing circuit grove, as he lands on Soho, the Shadow Lounge & Gigolo's "Naked" event as his pick of the day. Taking place tonight (Wed 23rd May), DM delights on the detail of this mid week meet, all just a banner selection opposite or an image click below, while he focuses  on guest D.J. Oliver M beneath.
To say that Oliver M is simply a D.J. is doing this genial German a complete injustice, as there are so many strings to this man's bow, producer & promoter just two, the influences he has & the contacts he has established second to none, all this making him a big name across the global clubbing scene. So, with a propelling prologue like that, what has made Mr Mohns so mighty? Well, let's look at one of those bow strings for a start, as Oliver was right at the centre of the so-called Spanish Armada invasion of London back in 2006, when Barcelona bred brand Matinee made its first significant splash on the scene here, Oliver at the helm for well close on four years & seeing it through some of its most successful phases, including homes Area, Fabric, Colosseum & Cable. Yet, while his parting with Matinee was a tormented one, he came out the other side, a short season with an own grown brand, matador, spring boarding him to a premiership with Saturday morning afterhours club, A:M, while his promotions credentials have stretched to a whole series of one-off events too, this insatiable appetite for the promotions game still alive & kicking, even if the assumption of the salvation London helm resulted from the untimely & still shocking premature passing of his very close friend Steve Elliot.
But while club promotions is a real passion of his, music remains at the centre of his soul & one that was nurtured from a relatively young age from his born base of Hamburg, his first D.J. gig a favour for a friend, although what a friend, as Oliver stepped into the shoes of one Boris Dlugosh (of Moloko, "Sing It Back" fame) back in 1987 &, as a D.J. has never looked back. With a whole host of parties, residencies & guest slots across Europe, brands he has touched including GreenKomm, NightControl, Muccassassina, &, probably one of his most notable, La Demence, it was his move to Barcelona that developed his associations with The Matinee Group, his connections & his D.J.'ing also extending to La Troya & Space in Ibiza, a transition in his music style from the harder techno trance that were dominating the German clubbing scene of the time, to the more Balearic euro-beat sound that has since brought him world renowned success & status as a D.J./Producer. Indeed, away from the live decks, Oliver's studio productions have found favour across Europe, his tracks "Paramount" & "Strings of Motion" (one of our favourites & well worth a listen as well as an addition to your collection by going to http://djoliverm.com/news/dj-oliver-m-and-jean-philip-strings-of-motion-original-mix/) were propelled by record label Sorry Shoes, one headed up by close friend Mike Kelly, while his tow latest tracks "Groovebird 2012" & "Restless In Ibiza" are due for release very soon.
So, having very much made a name for himself across Europe, London was always going to play a part in his life & moving here in 2006 brought that switch from full time D.J.'ing to club promotions and one that further enhanced his networking & connections across the global scene, Oliver using his contacts to bring a whole host of internationally renowned D.J.'s to the capitals clubbing circuit, a situation that continued when he held sway with A:M, international names he introduced including Steven Redant, Ben Manson, Danny Verde, & Andrei Stan, while London based stars Brent Nicholls, Paul Heron, Pagano, Pier Morrocco, & Guy Williams were major features of his parties & events. However, while his own D.J. career during the matinee & A:M days was sacrificed, returning to the decks was inevitable & both 2011 & 2012 so far have proven hugely successful for Oliver, dates right across Europe, not least for La Demence & GreenKomm, this complimented by tours dates of Mexico, Brazil & The US, as well as Sydney & a string of upcoming pride events that means he is practically living out of a suitcase, jetting here, there & everywhere. And, his assumption of the Salvation Group promoter position, this brand truly international, is likely to keep that suitcase opening & closing for a long time to come, a glance through his own website at http://djoliverm.com giving you an impressive indication of just how busy Mr Mohns is these days.
But what of London in all this?, Well the capital remains his base and a good one at that, as guest slots for bars Rupert St & Barcode remain a feature, while naturally tonight marks another appearance for Gigolo, Oliver very much part of the roving residency team & an individual that promoters David & L.a. Hart are chuffed to have on board, not least due to his impressive C.V. & credentials above. And with his upcoming involvement with the "Summer Fusion" event in Southwark over the diamond jubilee weekend next, of which Salvation will form a major part, Oliver will be able to, at least temporarily, unpack that suitcase, although not before popping across to his beloved La Demence for their "Tattoo" event this Sunday, all this amounting to a whole host of opportunities to savour a set of his, although for those of you not fortunate enough make it, either down to Gigolo, across to Brussels or over to Shoreditch, then you can do the next best thing & proceed to his podcast page where you will find a whole host of heavenly house mixes that shout the Oliver style of sound, uplifting, euphoric, Euro/Balearic beats that have achieved his status as the most popular D.J. on clubbing website SeenQueen, while also attaining him the prominent position as D.J. of the week this week, for scene magazine Q.X. International. But what mix to choose?, Well, if we were to lay our hat on one, it would be his "Salvation – A Year In Dance", recorded at the end of 2011 & is jam packed with, as Oliver aptly put it "…anthems & cool happy hands in the air tracks…", one symptomatic of both his sound style & his delightful demeanour, so one well worth adding to your collection by going to direct link http://djoliverm.podomatic.com/entry/2012-01-05T16_36_23-08_00, while for a flavour of his disco drenched set at Gigolo, sort out their Souncloud site, were you will find his recording from September last at http://soundcloud.com/gigolo-disco/gigolo-disco-sessions-mix-8-dj.
So, with a 2012 that seems to be going from strength to strength for this genial German, the future is certainly looking bright & so O, that in this phrase would normally stand for "Orange, perhaps in fact standing for Oliver, of the Mohns variety. (DISCO MATT)

It hardly seems twelve months since we stepped out onto the delightful dancefloors of Rome's finest, but as Muccassassina calls the curtain on its 22nd season with a swansong of a showstopper this coming Friday (25th May), it simply had to make it to DM's pick of the day, all the event detail a banner selection away opposite or an image click below, while DM looks back a year with extracts from his review & his take on guest D.J. Jamie Hammond beneath
DM looks back 12 Mucca months…
To think that it is literally twelve months ago to the day that we were getting excited about our trip to Rome & a liason with Muccassassina, still fresh from playing witness to their spectacular stage showing & event at Delice Dream, yet as another season in Mucca land draws to a close, we couldn't resist looking back a year & sharing our experience of the magnificence of Muccassassina.
"…From the very first time we saw Muccassassina's magnificence in the flesh, we have adored everything about this brilliant Italian brand, having seen it out & about on tour both for the massive London Global Dance Festival & then at Delice Dream in Barcelona, the opportunity, however, to see it in its natural home in Rome a dream in itself. But with the added ingredients of two brilliant Bello's in Danny Verde & Micky Galliano, along with a reunion with Mucca's (the affectionate term) creative director Diego Longobardi & his terrific team, the opportunity to head to the Italian capital for this monumental meet up was too much to resist…"
 "…So, with an in & out schedule sorted, we took a flight down to Rome on the Friday, hooking up at our nearby hotel with both Danny & Micky for a pre-club bite to eat, we showered & shooshed ourselves up for the short hope down to Mucca's host venue, Qube, arriving at just before 11.30 p.m., in plenty of time to see the whole of this voluptuous venue in its pre-opening state. In the capable hands of Mr Verde, we were shown each of the three floors in sequence, Danny explaining the different musical concepts associated with the individual & very different spaces, the ground floor reserved for V.J. style classic nineties & noughties pop music, a huge back of video screens the focal point, while the first more mirrored & expansive space housing R&B, although it was the top floor that was the icing on the Mucca cake, a huge square shaped room encased by an upper viewing balcony, a massive stage at one end, with the D.J. booth up even higher behind, a truly spectacular space with the biggest mirrorball as a centre piece we had ever seen…"
Plus, to make the stat of this magnificent Mucca experience more magical, we got to kick back while the drop dead gorgeous dancers dress rehearsed the main stage show, Diego in the thick of the action, masterminding the whole operation with his usual flair & flamboyance. But  we were here for the Mucca proper and it wasn't long before the club was swinging into action, a sortie down to the ground floor finding that a large number of clubbers had already descended on Qube, a marvellous mixture of guys & girls, the expected Italiano trendy set very much out in force, as were the muscle mary's but not overpoweringly so, regular club kids just as if not more plentiful, the one thing everyone having in common was to have the best time possible…"
"… And that's exactly what we did, first lapping up every tiny morsel of the impressive & uplifting scorcher of a set from Mr Verde, who wowed us from start to finish of his superb stint, a performance packed with favourite anthems among newer tracks, treating us tremendously. Then, we enjoyed equal pleasure from the tougher yet still amazingly accessible accomplishments from Micky Galliano, very much giving Mucca's main room the vroom we had expected & now adored. Plus, with stage showing after showing by those magnificent Mucca go-go dancers, resplendent in blond bob wigs in celebration of the "Raffaella" theme of this event, we hardly needed to leave the main room space, such was our complete captivation for this colourful & complete clubbing colossus. So, with a massive thank you to Diego, his top draw team, to our Bello's Danny & Micky & to everyone involved in this Mucca magnificence that delivered resplendent rapture in Rome…"
DM says of guest D.J. Jamie Hammond…
Terrific talent Jamie Hammond first came to our attention a couple of years ago when a sudden meteoric rise saw his name in the frame for a whole host of clubs & events in the capital, a residency slot at Friday nighter Onyx soon spring boarding him to other openings, including Heaven's "Popcorn" & even slots for awesome afterhours Beyond, some next to his pal & Popcorn playing partner, Alan K. But while Jamie made a substantial splash on the scene, it seems he has, like many other new names, suffered from the close knit & dare we say, closed shop syndrome that promoters seem to follow & adopt in the capital, established names consuming the lion's share of gigs in the more mainstream clubs & the alternative scene having their our bunch of beatmasters, all of which has left Jamie tintering on the edge of greatness. However, with his gigs at Popcorn & Mucca, that along with a string of other gigs far & wide, including The Week in Brazil & Pacha around Europe, as well as a selection of gigs at clubs off the usual gay circuit in the capital, Jamie is certainly keeping his hand in on the D.J. game, while balancing a second career as a personal trainer in with his hectic life schedule.
So, while last year saw a plethora of podcast productions, each very much echoing the Jamie style of sound that is progressive & uplifting by nature, he jumping between the two genres with consummate ease, 2012 has seen a slight slowing of compilations, just two in fact, one devoted to his Popcorn residency & to the Royal House party, while the other & the one we are honing in on here, to the magic of Mucca. Indeed this superb sixty three minute mix reflects the slant towards the more Eurobeat come tribal sound that seems to go down so much better on the continent, the Roman's certainly lapping up Jamie's sets in this style with gusto, host venue Qube always packed to the rafters whenever he plays in the so-called "Elektro Noise" main room, a space that is second only to our beloved Area of all the clubs we have visited in the world. And with this compilation creation of his, you can certainly sink into the fabulous feel of a dervish on the Mucca dancefloor, Mr Hammond drawing us in with a disco dance classic remixed & then keeping us glued with a brilliant blend of those tribal, progressive, uplifting & euphoric beats that very much transport us right back to the Roman capital, that & soaking up a superb Jamie set as we have done on so many occasions. So, if like us, you can't make it to Mucca for the season swansong, then the best next thing is to press the play button as you select Jamie's Mucca devoted dream of a podcast at direct link http://d-jamie.podomatic.com/entry/2012-03-06T13_53_06-08_00, while a run through some of his other mixes is also very much in order. (DISCO MATT)

When a music mix includes the word "Disco" it is hard for us to resist, Brent Nicholls' latest compilation creation one such example, his "Disco Pills & Other Thrills" mix making it to DM's podcast of the week slot, download/stream options a banner selection away opposite or an image click below, while DM delves deeper on this Brent beats bonanza & its creator beneath.
There was a time, not too long ago at that, when our ears were virtually constantly filled by a Brent Nicholls mix, indeed last year saw us collaborate with this amiable antipodean on no less than three compilations in what was a pretty short lived "Dances-tastic" series, our considerable collection still swimming with his sounds, classic & favourite mixes including "Get On MyGayFace", "Disco Electrique", his "LGDF" Vol.'s and a string of recording's from live performances "Beyond Pervert", "Society" & "Barcode" right up there too. Indeed of all the D.J.'s creations that make it to our collection (and there are a lot), Brent tops the pile by a long stretch, over 50 podcasts hogging our hard-drive, while we have more than a handful of CD recordings (yes they still exist!) from a few years ago, all that mark magical moments in our musical memories. Plus a more prolific podcast producer we don't know, he often racking up at least a couple of compilations for each month of the year & mixing up recordings from live performances with devotions to the many genres & house music he has stepped through in his colourful career, while his style of sound has found & continues to find resplendent resonance with our traversing tastes, even if he has not been our flavour of the month for six or so.
However, with Brent's latest podcast production, all that looks set to change, a quick glance down the playlist enticing us in with a handful of familiar names & indeed tracks that find immediate resonance, artists Stefano Noferini & Crazibiza for example, two real favourites of ours, while tracks that stretch to re-works of Abba, & New Order immediately brought a smile to our faces when we pressed this podcast play button for the first time. Indeed with hints to other house classics that include "Ticket To Ride" & "You're No Alone", Brent has certainly injected plenty of his so called "Disco Thrills" into this mix, neatly blending them with his now trademark Nu-Funk sound of track choices, Mr Nicholls explaining of this compilation, "…I have selected tracks I actually like, ones that are rocking my world and that are fresh off the mp3 press…" he adding, "…on Disco Pills I mix up a variety of genres into one smooth groove, containing progressive, electro, funky, disco, latin & tech…" the contents of his Disco Pills bottle very much reflecting what is say's on the label. And the finished product is one that very much takes you on a journey, dipping back into the past then whizzing you right up to the present & then back again, each track keeping you hooked & honed in on this exciting eclectic experience, one which we are sure you will enjoy taking following a visit to http://djbrentnicholls.com/web/2012/05/10/podcastdiscopills/, where you will find download/stream options a-plenty, including Mediafire, iTunes, Mixcloud, & Dropbox, while iPhone uses can use the specially created QR code, a system which seems all the rave right now.
So what else has been on the Brent Nicholls production line while our backs have been turned? Well, with "Disco Pills" representing his, as he puts it, "…first non club/promo/speciality…" mix of the year, the other seven podcast productions for 2012 so far naturally fall into the other brackets, live sessions of two of his residencies, Play>Time & Hard On! reflective of the different styles he plays in these clubs, the latter seeing him come out to play (possibly in more ways than one) this coming Saturday, while Play>Time welcomes this down under dude to deck duty, next Friday (25th May. Over & above these two, another live session, this time from South London spot Kazbar (on our doorstep in Clapham) reflects yet another style of sound this incredibly versatile veteran. As for the "speciality" bracket, his devotion to legendary Swedish group Abba (we are both huge fans!) is a must listen, containing 12 classic tracks, some remixed, but is definitely one for Agnetha, Frida, Benny & Bjorn fans, while more conformist to his house music traditions while filling that "promo" category is his recording lifted straight from his appearance on Gaydar Radio's "Club Nation" Saturday night show in March, all these compilations still available to download/listen by tripping through http://djbrentnicholls.com/web/category/podcast/, his Abba podcast definitely getting our vote. Plus, if you happen to work out in Soho Gym's in Camden, catch Mr Nicholls pumping his musical iron once a month, while away from the decks, his web designing keeps him pretty busy during the working week, that on top of managing clubbing website SeenQueen, all adding up to a tore de force talent still lauding it large in London. (DISCO MATT)  

There was MEAT & now there is DISH , this superb Stephan serving shindig across in Shoreditch, which takes place tonight (Sat 12th May) at East Bloc, making it to DM's pick of day, all the detail a banner selection away opposite or an image click below, while DM dissects his DISH Weekend Focus devotion "Tasty Tom Treats" (out via direct link (http://discomatt.com/web/?p=5356) beneath.
DM dissects his DISH devotion…
"…one such key player being Tom Stephan & his latest club brand incarnation, DISH, the product of the scintillating success that was MEAT,  a clubbing event that heralded this new era that East Bloc has been the centre off & linked up with the likes of Room Service to shake the foundations of some of their Vauxhall counterparts, or at least make them wake up & smell the roses of their complacency. And while MEAT, as popular as it was, may have been laid to rest in what was a relatively short existence, Tom's penchant for promoting a prolific party has not waned and DISH, which was launched back at the beginning of the year, has quickly followed in the footsteps of the former, its recipe of success being that umber underground & edgy feel, intermixed with a marvellous mixture of music genres, in surroundings & a scenery that break the boundaries or normality & head you in to bawdry, decadence & debauchery, harping a little back to those pioneering days of Crash, days that Mr Stephan was very much a part of, along with his promoter pal & close friend Wayne Shires, while this video clip is as good an intro the brand & this upcoming event as any…"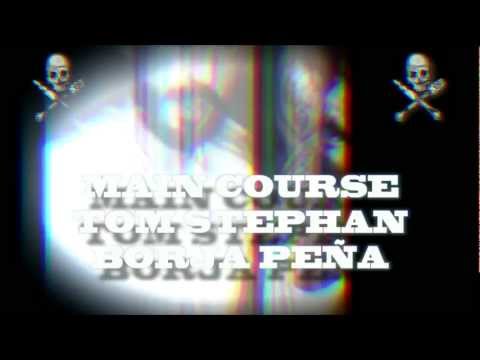 "… now all that's left to do is delight on the DISHY detail of his magnificent meal of a meet, Saturday (12th May) the day, or is that the night, as host venue East Bloc's doors open for the event at 10.30 p.m., entry a mere £7 before midnight, while it rises to £10 thereafter, this getting you in for the full six/seven hours as the clubs runs through to a planned 6 a.m. finish., the DISH door in the capable hands of fabulous French's Laurent & Benoit, while inside your hosts La Pequeña, Melvin and Kane Luke, will help inject heaps of horse-play as well as serving up suitable tasty treats to keep you on top form from start to finish, that along with Tom's now trademark art installations to keep your eyes on, while resident DISH go-go's  Fer & Claudio will certainly be turning & even popping out an eye or two (well many more we think) in a series of deliciously debaucherous dance delectations to delight.  And with more info up at http://facebook.com/DISHLONDON, it's also worth paying a visit to the clubs Tumblr page at http://dishlondon.tumblr.com/, where you can get to see some of the unedited images for this latest event, along with video & podcast links a-plenty…"
So, as we forge a path for East Bloc tonight, very much in review mode, you can keep up with the live action by following our nibble size tweets at http://twitter.com/discomatt, we sure to be making the most of all three courses of musical mayhem at this place to be & be seen on the scene on Saturday, leaving us to simply say, make sure you "Go There! Be There!" (DISCO MATT)

There is something quite special about a Friday frolic & of late nowhere better in our books than Play>Time at Lo-Profile, but when you then add the incredible D.J. ingredients in Steve Pitron & Zach Burns, it is no wonder that it has made DM's pick of the day, the detail on tonight's event a banner click away opposite or an image click below, while DM goes personal on his players & Jay Roberts on his porn stars beneath.
DM reaps his personal reflections on the D.J.'s…
Steve Pitron – Well, what can we say that we haven't said about Mr Pitron, our premier player that, without fail, pitches perfect performances time after time, whether it be Beyond, WE, Fire, Matinee, Orange, Room Service or right here at Play>Time, no words enough to describe just what emotions he draws out of us, countless occasions when we have left (in his words) totally destroyed by his delightful dance delectations. And we highly suspect that tonight will be no different, the anticipation of what he has in store already killing us, a whole host of new tunes under his belt, some of which we have soaked up in the last two weekends of Beyond, Steve sure to throw in a handy dollop of classics for good measure, as we nibble size tweet the whole experience form what is sure to be a very select spot by the D.J. booth. So what of these new tracks? Well, having been sworn to secrecy on the actual tracks themselves, we can share a couple of artists names, this of course in anticipation both of you hearing them for yourselves when you arrive tonight and that as yet completed but so heavily anticipated new Pitron podcast, the names in the frames being Taito Tikaro, Avicii, Anthony Pappa & Flaxen Beats. That said, if you can't make it tonight (why not??), then you can always pop a Pitron podcast on by going to http://stevepitronsessions.podomatic.com, his "Jan 2012 Session" simply stunning!!
To the other player tonight at Play>Time & a favourite of Lo-Profile, Zach Burns virtually part of the furniture & generally at Play>Time even if he isn't D.J.'ing either there or upstairs. Indeed, it was just one of those occasions a few weeks ago when he came to the rescue a management mishap, filling in for the vacant D.J. slot after a Steve Pitron performance that kind of sowed the seeds for the two to be billed together and so we have it. But Zach won our affections at the very same spot, Lo-Profile, although it was his set at Gigolo's launch party that propelled him onto our player list, indeed having since shown his salt in numerous occasions, it comes as no surprise that we label him in our tweets & posts as our "Premier Protégé Player", not least that, similar to Mr Pitron, Zach knows exactly how to press our musical buttons, his performance at Play>Time a few weeks ago, Easter in fact, his set was quite spectacular, while his performance at Gigolo over New Year was truly towering. So, we are sure that he will be once again pressing all our buttons tonight, especially if he plays this track which has become a bit of a Burns/DM anthem, so a second set not to be missed, while a trip to http://djburns.podomatic.com/ should be enough to whet your appetite.
Jay Roberts say's of the event & his porn stars & the event…
Tonight (11th May) is truly a PLAY>TIME just as you requested. You told us you wanted these guys back, so PLAY>TIME is giving you what you want, two of your favourite piggy porn PLAY>MATES: MARCO SESSIONS and FELIX BARCA.
Marco Sessions – Romanian he-man Marco Sessions is tough, tattooed and talented! If Marco looks menacing in his snarling muscular splendour, it's because he's a dynamo whose work for UK Naked Men and FreshSX has proven his dedication to reeling off naughty and raunchy porn. He's the kind of badass PLAY>TIME loves to celebrate, because the crazier the crowd, the wilder Marco gets. 
Felix Barca – Anyone who knows German porn company Cazzo knows the men are dirty, daring and dark in what they do for the cameras. Beefcake Felix Barca has made quite a name for himself at Cazzo, turning in performances that are nothing less than astounding, a versatile Superman. You've seen how much Felix can stretch in the movies, watch him do it for you live all night long at PLAY>TIME. 
Event Summary….
PLAY>TIME
Date: 11/5/2012
Time: 10pm-4am
Place: Lo-Profile, 86-88 Wardour St, Soho
Door Tax: £8 before 12 p.m. / £10 after
Host: Jay Roberts
D.J.'s: Steve Pitron & Zach Burns
Porn Stars; Marco Sessions & Felix Barca
More info at http://lo-profile.com &/or http://facebook.com/PlaytimeProfile
With a significant shift in the scene towards Shoreditch, it comes as no surprise that Disco Matt points is pick of the day finger in the direction of East Bloc, which holds its "Prick Up Your Ears" event tonight (Thurs 10th May), the dinky detail a banner selection away opposite or an image click below, while DM delves a little deeper into the excellence that has become East Bloc beneath.
When we look back across the years we have been circulating the capitals clubbing circuit, there have been some landmark moments in our life, the Trade days at Turnmills, the Beyond days at Colosseum & now Area and even the Lovechild days at Fire, all purple patch periods in our partying. However, if there was one era that changed our clubbing world immeasurably, it was the emergence of a club & venue in Vauxhall called Crash, this leader of the then underground movement pack having been responsible for cementing some of the most important friendships in our lives, many of which still exist today. Yet while Crash & it's off-shoot party's had a resplendent run of close on eight years, pretty much transforming the scene south of the river & indeed changed the face of clubbing in the capital, perhaps forever, its brainchild boy & prolific promoter Wayne Shires had taken his fill of Vauxhall & graced an exit from the scene that, at the time, looked like a permanent one, like many he becoming disaffected by the strong arm tactics & desire to monopolise the clubbing circuit by a certain Vauxhall venture.
But, as the saying goes, you can't keep a good man down and it seemed that Wayne's penchant for promoting a party was still running strong in the veins of his mind body & soul and with a collective of clubbers along with a whole section of society favouring new found frolicking fields out east, this was where Mr Shires was to set up shop in Shoreditch, once again spearheading not just a revival of that underground ethos that put Vauxhall on the clubbing map, but encouraging a whole new sector of the scene that has grown from an afterthought alternative to considerable contributor to a desire for those craving for something delightfully different to the same old, same old. Yet, having chosen a lowly basement base on City Rd, the glamour of Soho feeling a million miles away, what Wayne has managed to achieve with his gaff East Bloc, is to draw in both the scene stars, faces & followers from the former, helped along by a host of prolific party's that can now call East Bloc their home venue, while he has also tapped into the amazingly artistic & articulate audience that used to be commonly known as The Hoxton set, along the way helping to make Shoreditch a sizzling spot on the scene.
So what of all these brilliant brands?, Well probably top of the list is Gutterslut, the way out & whacky wonder that has been drawing people for far & wide for close on five years now, East Bloc proving the perfect landing base for its fabulous format of anything goes audacity, while it was probably Tom Stephan's MEAT, a collaboration with our own Shoreditch son Kris Di Angelis, that really put East Bloc in the clubbing map in the eyes of the Soho set, its links with Room Service helping to bridge that perceived gap. But there are plenty more, not least, The Men Who Fell 2 Earth, SOS, & Super Electro Party Machine, while with the demise of MEAT at the end of last year came two new club nights that have taken that strength to even dizzier heights, Kris Di Angelis heading up the brilliant brand that is WAR, just three parties in proving to be the place to be seen, out trumping its Vauxhall compatriots pretty much hands down, while Tom Stephan's new offering, DISH, is doing exactly the same. But as if all that was enough excellence, we then have Paradise 45, the nu-disco & New York style underground club concept from Guy Williams, which enjoyed a superb stay at The Dalston Superstore, but is has held residency at East Bloc since last August & fitting the venue like a glove, Guy's guest D.J. slots continuing to pull in the punters, that along with the recent combo with Super Electro Party Machine, which went down a storm. Then we look slightly outside the East Bloc box, there is Summer Rites, which Wayne  brought back last year, staging it in the centre of Shoreditch, East Bloc proving a perfect place to hold both pre & post parties, while The Bloc Party just last Sunday attracted an amazing audience, that neatly being followed by Kris's "Warhead" afterhours.
So, life at East Bloc has certainly blossomed & Shoreditch very much part of the picture, Wayne slowly having built on the success of the above brands & extending the East Bloc offer to cover Sunday's & now Thursday's, his "Prick Up Your Ears" evening harping a little bit back to those impressive informative days of Crash back in Vauxhall, not least that the iconic Princess Julia is one of the residents, while Shoreditch & East End spinners such as John Sizzle, Dave Kendrick & Kevin Clash make up a terrific team of talent that gives this Thursday frolic an enthralling edge, the night being as much about the magnificent music as the stylish set that frequent it. And such has been the success of Prick Up Your Ears, a dedicated second space has been developed by Kevin Clash, "Robot Rock" taking up residence on the 1st & 3rd Thursdays' of each month, the comments on the group's wall at http://facebook.com/groups/RRRRoom/ pretty much speaking for themselves. As for tonight's event, well it naturally takes place at East Bloc, doors opening at 11 p.m. & the club running through until 4 a.m., entry a mere £3 with a flyer or ad after midnight or £5 otherwise, although it's worth hitting the place before midnight as entry is free, more info on this & all events at this Shoreditch splendour available by going to the clubs website at  http://eastbloc.co.uk &/or social networking pages http://.facebook.com/EastBlocLondon & http://facebook.com/groups/255553057341/.
So, with Shoreditch looking like the new Soho & with East Bloc's brilliant brands wiping the veneer off Vauxhall, it certainly seems that trendsetters are traversing town & heading out for the exciting events on offer, so a big up to Wayne Shires & a whole load of others that have made this spot on the scene the place to be seen. (DISCO MATT)