Disco Matt always likes to throw his support behind new nights on the scene and so chooses "Cherry Pop", which takes place tonight (Mon 30th April) at Lo-Profile, as his pick of the day, all the detail a banner selection away opposite or an image click below, while DM focuses resident D.J. Fabio Luigi before the club's promoter Manu Cartagenero dishes up the dinky detail beneath.
Disco Matt say's of the "Cherry Pop's" D.J. resident Fabio Luigi
Pint size Brazilian powerhouse Fabio Luigi is a delightful Latino D.J. & part of the new breed of Brazilians that have swept the scene in recent months, although his performing routes in Sao Paulo were not behind the decks but in front of them, Fabio a pretty successful dancer, clubs he has performed at including The Week & Level Club in his home city, while Space & Pacha in Ibiza, as well as Fabric, Fire & heaven here in the capital have featured too. Having been surrounded by music & D.J.'s while performing, he took the brave decision, just over a year ago, to move from spinning on the podiums, to spinning on the decks, a decision that had pretty instantaneous & incredible results, Fabio quickly landing gigs in his adopted home for club nights "Booster" & "Society", while he has mirrored his dancing appearances on the White Isle & has starred in Paris too, not bad for a first year.
As for his musical style, it is a majestic mixed bag of genres which pretty much reflects the eclectic life he has lead & the various international paths he has trodden, so we see influences from folk, jazz, reggae & dance, come together to produce a minimal come tech come uplifting come energetic house blend, so one that stand's him out from the his compatriots. And to get your fill of Fabio, clearly while a trip to "Cherry Pop" will serve you well, an equally appealing trip to his Soundcloud site at http://soundcloud.com/fabioluigi will find no less than six mixes to choose from, his latest two dedicated to "Society – Penthouse", a project that saw the brand spread into profile upstairs where Fabio features on a regular basis. However, if we were to pick out a favourite, it would probably be his "Dance, Dance, Dance Like A Go-Go" (direct link http://soundcloud.com/fabioluigi/fabioluigi-jubolmix_dan-a-dan) which is very much on the uplifting side of his multi genre mixing and one definitely worthy of a place in your collection.
Manu say's of his new Monday meet….
Monday Night's !!!
***Cherry Pop***
A new weekly Session at Lo-Profile Soho……The best way to start the week.. . Doors open 9pm until late……Cheap drinks…. D.J.'s Fabio Luigi & Renato Porto……Myself hosting….Free entry all night ….Hope to see you there……Will be so much fun.!!!!
Lo-Profile
84-86 Wardour St
Soho
W1
More info at http://loprofile.com &/or http://.facebook.com/events/444312068915926/


Having made the grade on so many occasions & on so many levels, Disco Matt couldn't help but hit on Beyond as his pick of the day for today (Sun 29th April), all the detail a banner selection away opposite or an image click below, while DM pitches a personal prologue before Jonny Marsh delivers the detail beneath.
 
Disco Matt say's of Beyond & its star turn…
It is no secret that the brilliance of Beyond has crammed our clubbing cavorting pretty much from day one back in 2001, we having followed its fortunes each & every step of the way, meaning that even the incredible influence that Trade had on us, has paled into the background compared to the colossus that is this awesome afterhours, a cabinet full of awards, trips around the globe, features on radio stations & much much more part of this club's crescendo of a C.V. And in Area, its hallowed turf of a home, Beyond has gone from strength to strength, riding a wave crest that, despite our suggestions to the contrary a week ago, has hardly come into shore in the five years it has held sway there, this video evidence of the majesty of this magnificent meet.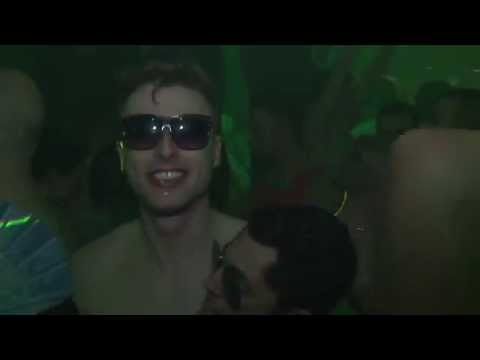 Then there are the people connected with this awesome achiever, a whole host of prolific players & characters combining to make Beyond a weekly wonder like no other we know, tipping every single scale with striking significance & very much earning the rapturous reputation that "…all clubbing roads lead to it's doors…", . And of these awesome people achievers, we rate most highly the following; Mikey D, Jamie Head, Hifi Sean, Gonzalo Rivas, The Oli, The Sharp Boys & Fat Tony, of course not forgetting Tom Fuller without whom Beyond is never quite beyond. But then there is Steve Pitron, a name synonymous with the brand, having been its running mate from the very first party & for whom we have so many mesmeric memories to draw upon, not least those now trademark tearful emotional eruptions along with the resplendent rollercoaster rides he sends us on each & every time he plays. So, as we nurse our wounds, brace our bruises & temper our tears, come 8 a.m., we will be steeping out on our spot to his superb sounds, a selection from his prolific Jan 2012 podcast (click on the image to stream) sure to feature, meaning come Sunday morning music in his heavenly hands will definitely be the answer.
Jonny Marsh (with a little help from DM) says of this week's party…
It is big and it is clever, Beyond is now open from 3am every Sunday morning! Tickets are just £10 online at http://orangenation.clubtickets.com or via Soho outlets Prowler, Clone Zone & 50 plus at both Ku-Bar's, this "Paul McKenna" (that's a tenner) getting you  three mind blowing rooms with dance shows & special production.
This week's line up:
Terrace Bar
4-7    Jonny M (promising no Lady Gaga)
7-cl   Verity Mayes & Bryony Masters B2B (the girls get gritty)
Chapel Space
3-6    Guy Williams (hedging the house)
6-9    Paul Christian (banging the beats)
9-12  Fat Tony (delivering the disco)
Main Room
6-8    The Sharp Boys (supercharged sounds)
8-10  Steve Pitron (ultimate uplift)
10-cl  Alan K (multi-mixing magic)
More info up at http://www.facebook.com/beyondclub.

Disco Matt plays catch-up as he delves deep into the detail on CasaLatina's "L.O.V.E. Banana" event, which takes place tonight (Sat 28th April), this marvellous meet having also made it as DM's pick of the day, all the detail a banner selection away opposite or an image click below, while DM, along with Casa's crew, share plenty more on this party beneath.
Disco Matt focuses on CasaLatina & the "L.O.V.E. Banana" D.J.'s when he says…
Since launching last March, very much in the shadow of its Brazilian based nemesis, The Week, as the months & events have unfolded, CasaLatina has not just found its feet but has very much captured the imagination of the capital's clubbers, its "Super Carwash" party last summer very much propelling it into the scene spotlight, further successes with "Sugar Daddy" & "A Space Odyssey" confirming Casa as a circuit favourite, the joint promotions team of Brazilian's Thiago Drewry & Mauricio Ortiz not only exerting loads of latino influences but also attracting loads of Latino's themselves, these among the usual crowd of club kids, scene stars & socialites, very much giving the party's a cosmopolitan feel. Plus, pitching the parties irregularly seems to have secured Casa's success & popularity, this latest event looking like being no different to the last here, Fire no doubt packing out to the rafters with revellers soaking up the superb sounds of a D.J. line up that has a fresh feel to it, while the sexy gogo's will be injecting plenty of banana-tastic fun with a set of saucy shows, no doubt featuring plenty of, yes you guessed it, BANANA'S!!!, this short video just a hint of what is to come.
So what of that fresh feeling D.J. line-up? Well, the team have certainly kept hold of the Brazilian element, quite rightly so, although in welcoming Leo Blanco to headline Fire's main room, they are pointing their Latino finger towards Spain, this terrific talent having been billed by Beatport as "…one of the hottest producers on the Spanish music scene…" his C.V. which includes links to brands, Matinee, Pacha & Space, speaks plenty of volumes, while his studio track productions which extend to "Over You" Caminando" & "Soy Cubano" shout Latino influences, very much making him a Casa choice pick. And in celebration of his appearance at "L.O.V.E. Banana", Leo has laid down a specially commissioned podcast, well worth a listen at http://orangenation.podomatic.com/entry/index/2012-04-21T10_32_58-07_00, while  a trip to his Beatport page will lead you to many of his other track & compilation releases, all giving you a flavour of what to expect tonight. Joining Leo in Fire's main room will be Casalatina regulars D'Johnny & Doug Silva, while the second lounge space has a Room Service feel to it, as Jodie Harsh & Munroe Bergdorf star, this superb Soho soiree having played host to the "L.O.VE./Banana" pre-party on Thursday.
The Orange Group drill down on the "L.O.V.E. Banana" detail when they say…
CASALATINA: LOVE BANANA
Saturday 28th April
11pm-6am
@ Fire
Get ready for the wildest CasaLatina party to date as we get on board the Love Banana.
London's award-winning best new brand comes steaming into 2012 with a typically over the top, tongue in cheek and sexually charged fashion.
DJs include LEO BLANCO, D'JOHNNY, DOUG SILVA, ARIEL, JODIE HARSH, MUNROE BERGDORF – plus special guests.
Expect massive stage productions and super sexy gogo shows throughout the night.
Admission:
£10 advance tickets from http://orangenation.clubtickets.com/gb/2012-04/28/casalatina-l-o-v-e-banana, & head for the first 200 include FREE ENTRY to Beyond option!
More info up at http://facebook.com/casalatinaclub

Fast becoming one of our favourite club brands, even knocking on the door of Beyond, Disco Matt once again plumps for Play>Time as his pick of the day, not least that internationally renowned D.J./Producer Pagano stars tonight (Friday 27th April), all the detail a banner selection away opposite or an image click below, while DM along with Lo-Profile's Kerry Chapman deliver on the detail beneath.
Disco Matt say's of Play>Time, & Pagano….
Without doubt Play>Time is THE most successful in-house brand that Wardour St. Wonder Lo-Profile has in its armoury, this Friday night frolic having really taken the initiative in recent weeks, an absolutely packed Easter event continuing the superb success story this club has carved for itself, not just here in London but across in Paris & with further international ventures to come. Welcoming some of the hottest porn stars in town, Play>Time has built a solid reputation for quality as well as quantity, some of the beefiest & sexy studs taking to the podiums each week, many also circulating the capacity crowds to tantalise & titillate. And that can be said for the star turn D.J.'s that play the Play>Time decks, the likes of Steve Pitron, Mikey D, Jamie Head, Brent Nicholls, Alessandro Londra & many more serving up scorching sounds to match the sexy shenanigans, Profile/Lo-Profile wonder kid Zach Burns also featuring large.
However, this week Jay is really pushing out the stops as he welcomes internationally renowned D.J./Producer Pagano to the decks. Having soared to the top in the Beatport charts with his "Digital Generation" series of compilations, then topping the dizzy heights these achieved with his recent "Trade The Darker Side" release, there is no doubt he is as adept in the studio as he is behind the decks, even the dizzy heights these achieved having been exceeded by his recent "Trade The Darker Side" release. But with each & every continent of the world having succumbed to the superb sounds of this super talented Sicilian, Play>Time & Jay pleased as punch to welcome him, Pagano rewarding the team & the clubbing crowd with a specially extended 5 hour set, no doubt crammed with his hits from past & present, while on Pagano set is ever complete without a nod towards the future sound, so one definitely NOT to me missed!!
Kerry Chapman say's of Jay & tonight's event….
London's sexiest and most desired creature has to be JAY ROBERTS himself, called the "perfect porn star" by multiple reviewers to describe his awing versatile talents. Three continents are currently vying for the attention just of Jay and PLAY>TIME, to say nothing of other outfits he barely wears.
So, wrapping up April, PLAY>TIME's resident host and master, Jay Roberts, is going to launch his biggest night yet! Rather than share the stage with his usual porn star buddies, watch as Jay creates new ones! That's right, be there in person when Jay picks two ravishing new hunks and gives them PLAY>TIME power. 
But not to worry, Jay is not giving up his day job, he is still hosting & playing at PLAY>TIME as always, but tonight he is also inviting new men to work with him. Men all over the world have flocked to PLAY>TIME hoping to capture the attention of its producers to be one of the new PLAY>MATES, so who better than Jay to crown two luscious new dancers as the porn stars of tomorrow!!
Think you have the stuff to play with the extra big boys? There's only one way to find out and you have to be there tonight (April 27th) to find out.
PLAY>TIME
A Gaydar Club Experience
Friday nights will never be the same again.
Date: 27/4/2012
Time: 10pm-4am
Door Tax: £8 before 12. / £10 after
For more info, go to http://loprofile.com &/or http://facebook.com/PlaytimeProfile
It may be a school day for him, but as Disco Matt will be stepping out to say a fond farewell to Lo-Profile manager Raphael Goes, DM's pick of the day simply has to go to "Society", which takes place tonight (Thurs 26th April), all the detail a banner selection away opposite or an image click below, the Lo-Pro team fill us in on all the detail beneath
Guys the time has arrived… Raphael and Viola are leaving. But this will be no silent of goodbyes or no quiet of departures, as we are making certain sure that they are going to leave in style! 
So, we are throwing the party of the year! One that no-one can really miss it because it's gonna be bigger, bolder and hotter than ever. So get out your best outfit, put your dance shoes on and pick up your Chanel handbag 'cause Raphael and Viola expect nothing less than that from you! As they say a fond farewell to Lo-Profile tonight (Thurs 26th April) at SOCIETY
THURSDAY IS THE NEW FRIDAY……JOIN THE SOCIETY
SOCIETY appeals to people that love the energy of Soho and want to party. Funky uplifting house music is guaranteed. It's a place where everyone comes together from super slick city boys who hit the bars straight from work to the pumped and bronzed fresh from the gym and everyone else who loves great dance music, hot boys and a sexy atmosphere.
The party is hosted by our very own JOHN BROOKS, a man who needs no introduction round these parts. As for the SOCIETY music, expect only happy & uplifting beat that get you ready for the weekend!. We'll be playing the best remixes of your favourite tunes!
So, come and experience the fresher, sexier side of Soho every Thursday at SOCIETY & wave a fond farewell to Raphael & Viola too.
SOCIETY
Lo-Profile
Wardour St.
Soho
Doors open 10 p.m. till 3 a.m.
Entry £4 before 12, £8 thereafter
More info at http://loprofile.com &/or http://facebook.com/SocietyProfile

Flying high with Pam Ann airways & practising all his lines, Disco Matt simply cannot resist choosing Gigolo's "Cockpit" party as his pick of the day, this enthralling event taking place tonight (Wed 25th April) at the Shadow Lounge in Soho, all the detail a banner selection away opposite or an image click below, while Gigolo's L.a. Hart gives us his take on this take-off of a turn.
As GIGOLO prepares to jet off to Berlin, slutty trolley dolly PAM ANN helps him TAKE OFF!, with plenty of  DIRRRTY IN-FLIGHT ACTION! as she welcomes you to the Pam Ann/Gigolo mile high club!!!
If you have a ticket for PAM ANN's show at BLOOMSBURY THEATRE, come to GIGOLO afterwards and get free entry and a drink on us! (Valid for any date of the show!!)
This week hosted by the Gigolo's resident porn star & Lucas Entertainment's own TATE RYDER  who jets in sexy muscled Spaniard ROBIN SANCHEZ . Get into a hot mess with them in the live XXX photoshoot at 1a.m.
Plus we have hot DJ talent in the form of HARVEY ADAM, who will be spinning the spunkiest treats for your pleasure, while International superstar D.J./Producer/Promoter OLIVER M will be serving up superb slices of sexy uplifting beats
And don't forget that all the sexy & iconic photography comes from SHOOTMEUP, London's most notorious scene shooters, who say, If you want to be shot by the best then get sexy or undressed 
GIGOLO! HIS BUSINESS IS YOUR PLEASURE!
Ways to enter a GIGOLO!!!WAYS TO ENTER A GIGOLO 
£5 concessions with Guest list 
or I AM SOHO card between 10pm-11pm
£8 at the door
Drink Offer, Order a £5 Gigolo cocktail all night long & get into the live XXX photoshoot !!
More info out at http://gigolodisco.com, http://shootmeup.co.uk, http://theshadowlounge.co.uk  &/or http://facebook.com/GIGOLODISCO.

Continuing the Tuesday trend of casting both his picks & recommends net in an international direction, Disco Matt plumps for the wonder of WE, who head home to Madrid this coming Monday (30th April), their "Fast Food" event making it to DM's pick of the day, the dinky detail on this dancing dinner delight a banner selection away opposite or an image click below, while DM delves a little deeper with his own devotion beneath.
Having very much taken the clubbing world by storm when it launched just under 18 months ago, WE Party has captured the imagination of clubbers across both the near & far reaches of the globe, its "Party On Tour" programme seeing it land across the America's, right across Europe, into the Middle East, a whole host of themed party's playing out to thousands at a veritable feast of venues & locations, London very much part of that picture, the capital running a very close second to Madrid in terms of both popularity & prolification. Indeed London has premiered a handful of the brands themes, most notably "Candy", "Safari" & "Pharaoh", while just three weeks ago, The Coronet saw a capacity crowd go all "Fluro" on us, perhaps one of the most brightly coloured neon-tastic events yet.  However, come Monday, it seems that Madrid have once again wrestled the initiative away from London, as "Fast Food" plays out as a theme for the very first time, WE's top cheese Victor Pallas & his team looking like pulling out all the stops for their home crowd, as all three main D.J.'s have been employed to play at what will surely be a club filled to capacity.
So, with the weather here in London looking pretty lousy in the next few days, a D.J. pal having suitably reminded us that a month's load of rain is due to fall in the next five days, it certainly makes us feel like heading for the sun, that along with a grumbling gastro complaint that is making us wonder whether it is our new carb free diet that is the cause & we should rather return to all those so called naughty fast foods that we used to consume. But what is the point to all this we hear you ask, is it just another rambling from Disco Matt?, well maybe, but there is method in our madness, as when you put that "fast food" analogy together with an escape to the sun, you get WE Party Madrid, well that's the theory of course, although we suspect that Zeus may have something to say about the latter. But come Monday (30th April), whether the sun is shining outside or not, we can bet your bottom dollar that there will be plenty of sunshine & spotlight rays honing down on La Riviera in the Spanish capital, as WE "Fast Food" serves up its dancing dinner delight, this intro video giving you a clue as to the fun & frivolity that will surely be rampant at la Riviera on Monday.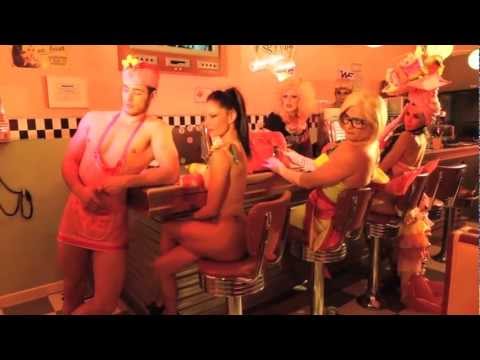 Now, taking a quick look at the three stars, no WE Party in our books is quite the same with Carlos Gallardo being present, this tremendous talent having featured large in the majority of the WE Party tours to London, indeed our experience with him on the stage at "Safari" will go down as one of our most magical memories of this magnificent meet, that on top of his stellar set at Delice Dream last April. And in terms of his music, Carlos manages to blend those characteristic euro style beats with plenty of euphoria & vocal drenched house that, for us, shouts WE from the rooftops, as good an example as any being his mini podcast he produced for WE "Candy" which you can still stream/download via http://wepartylondon.podomatic.com/entry/2011-05-16T06_26_59-07_00. Then, the second entrant in this WE "Fast Food" frolic is co-resident star, Manuel de Diego, who has featured in the small handful of parties here in London that Carlos did not, although has represented the brand right across Europe & elsewhere, his sound very much more main stream euro, tech, tribal & progressive, so setting him aside from Carlos in the vocal stakes, so giving the WE brand of sound an added dimension if but leaning it towards the SMX style, his mini podcast for the "Paparazzi" at http://wepartylondon.podomatic.com/entry/2011-02-23T02_37_53-08_00, giving more than a hint of what to expect come Monday in Madrid. And the final piece in the jigsaw is new(ish) WE resident star Raul Ortiz, a pretty much unknown quantity in DM circles, well apart from having been responsible for sidelining our exceptional experience at WE "Fluro", as we hurriedly ran around The Coronet looking for an adaptor for his D.J.'ing equipment. But with no such UK/European plug problems this time round, his accomplishes in the studio sure to transform onto the dancefloor, a quick visit to his official website at http://djraulortiz.com/ giving you a flavour of the man & his music.
So what of the detail?, well this latest WE wonder, "Fast Food" takes place this coming Monday (30th April) at La Riviera In Madrid, doors opening at 11 p.m. & the vent running through to a planned 6 a.m. finish, the expectation of the biggest & best LED displays & stage settings pitched very high, Victor & his team sure to deliver in each & every department, while the addition of a further D.J. to the line up, in the form of Aldana, details of which you can track via http://dj.beatport.com/aldana, should make this one of the best WE parties in Madrid yet, more info up at http://wepartyontour.com/2012/02/11/we-party-madrid-presenta-we-fast-food-april-30-2012/, while to get hold of a ticket in advance, simply visit http://weparty.clubtickets.com/ & follow the usual steps, which will then se you heading for the sunshine, the heat & the action of this "Fast Food" foray & avoiding the damp squid that is the forecast back here in London. (DISCO MATT)

With music very much in mind, Disco Matt combines his pick of the day & podcast of the week choices into one, as he looks into the emerging talent that is Adam Turner, his April 12 mini podcast getting DM's backing, download/stream options a banner selection away opposite or an image click below, while DM dips into the world of Mr Turner & his music making beneath.
In the relatively close knit (some would say closed shop) world that we seem to live within the capitals clubbing circuit, it is always a tough task for new D.J. talent to break the hold that established stars have on certain club brands & events, so when one does just that we feel it is worth celebrating, especially given that new blood tends to inject new life & enthusiasm into almost everything we do. And Adam Turner is one such talent that has broken through that barrier in recent months, securing two residencies in the capital, Heaven's "Popcorn" and the uber trendy Circa in Soho, while guest appearances at the Shadow Lounge & The Edge have definitely got him noticed within certain circles, Adam not confining himself to the gigs he plays, rather putting his face & name about town, popping up in places such as Room Service & Onyx, while he has also been a guest on Gaydar Radio recently, when he selected five of his top tracks along with touching on a new collaborative project with artists Mars & Vans. Plus with gigs & opportunities arising outside of London, a recent Glasgow trip just one example & it is clear that this is one young man definitely on the up & up.
But while Adam may be a new & emerging talent on the capital's clubbing circuit, he has been experimenting with music for nearly ten years already, having purchased his first set of decks at just thirteen and then crafting his art by playing at a host of private parties through much of his teen years. With his passion for music very much established, it would be a degree in this medium that was his next goal, Adam funding his studying & student lifestyle from D.J. agency placements & wedding work, avenues that allowed him to continue to hone his skills behind the decks. Graduating with his BMus degree just last year, Adam has already set himself on a studio production course, having dabbled with a handful of tracks already, three of which you can check out via http://soundcloud.com/adamturnermusic, while his first full release, most likely from that Mars & Vans collaboration, the track being "Amazing", is expected to hit in the next couple of months & one we will be watching with interest.
As for his podcast productions, they all seem to echo Adam's penchant for vocal pop & house, his sound selections putting him into a bracket not too dissimilar to Steve Pitron, indeed, having been introduced to Adam only a couple of weeks ago while out at Circa, the phrase "…the new Mr Pitron…" did enter the conversation, although it is clear that Mr Turner still has a considerable amount of growth to achieve before he reaches the dizzy D.J. heights of Steve. However, looking across his series of mini podcasts, it is clear he picks out artists that certainly draw comparisons, Nadi Ali, David Guetta & Chris Lake just three examples of a bunch full that make each & every 30 (ish) minute mix of Adam's very accessible & easy on the ear, even if his decision to keep them short & sweet limits our ability to truly judge his composition credentials, while his 128 bpm choice is slightly different to the norm, perhaps an indication of the thought process he puts into the productions. All that said, each of the six have very much hit our mark & hence why we have decided to select his latest "April 12" release as our podcast of the week, one which you can stream & download via direct link http://soundcloud.com/adamturnermusic/april-12-podcast, while all the other five are well worth a listen/addition to your collection too.
So, with Mr Turner having made it onto our prestigious protégé player list, that studio production eagerly awaited, plus the expectation that more openings will present themselves for him on the capitals D.J. clubbing circuit, we are certainly laying our hat on the bright young talent that will surely soon be turning plenty of heads for a whole host of reasons. (DISCO MATT)  

It may have already opened & closed  it's doors, but Disco Matt couldn't resist pointing his pick of the day finger in the direction of brilliant brand Beyond, this awesome afterhours achiever standing in the DM scrutinising spotlight today (Sunday 21st April),  the event/club detail a banner selection away opposite or an image click below, while DM records his own report looking at the recent past, the present & the future for this weekly wonder beneath.
There is absolutely no questioning the brilliance of Beyond, a club in its tenth year having seemingly gone from strength to strength, a succession of prolific parties at home since that birthday bash in October, maintaining the clubs premier position on the weekly clubbing circuit calendar. Plus, in the last 12 months, Beyond has added a whole host of international destinations to its resplendent repertoire, the likes of Paris, Amsterdam & Brussels adding to more sunnier climes that have included Brazil, Ibiza & Mykonos, along with a recent turn in Tel Aviv, added to their riding of the Mediterranean sea of waves on the La Demence cruise last summer, this on top of welcoming international brands & D.J.'s to play right here in London.
But talking of back home, that wave crest our favourite club of all time has certainly come crashing into shore in the last couple of months, the temporary closure of its hallowed turf, Area, the first body blow Beyond has had to endure in 2012, this followed by a head scratching move to dispose prolific promoter Steve Sharp from his seat. Having seen the brand in action across at Fire, it certainly wasn't the Beyond we have come to love over the years and with Mr Sharp no longer in the promotions picture, the future of Beyond in our eyes remains in the balance, plans for a specialist party, "Berlin", along with a host of special guest D.J.'s that would have injected a much needed fresh feel to this Sunday morning meet, squandered as a result of Steven's dismaying departure. And we cannot contain our concern over recent moves against certain D.J.'s whose freedom to play at other parties has been questioned by Beyond's upper management resulting in their removal from the clubs residency team.
That said, there is little doubt that the "all roads lead to" reputation Beyond has built up over the years remains as forceful as ever, just last week seeing a collision of clubbers from all corners of the capital, making it down to Area on Sunday morning, frolickers from Fire joined by post War party heads & Soho socialites, all soaking up the splendour of this Sunday sensation, Beyond having pushed its offer to a 3 a.m. opening time weekly, perhaps (hopefully) consigning the much maligned "Midnight" format to the history books. So, continuing with that new formula, Beyond opened its doors once again this morning (Sunday 22nd April) at 3 a.m., welcoming residents that included Fat Tony, The Oli, The Sharp Boys, D'Johnny, Alan K & Paulo Moreno, all playing for a party that was billed as the official "This Is Ibiza" afterparty, but with not much else to feed it this weekend, a relative quiet Saturday to Soho & many SOS devotes from Shoreditch staying put.
So, what for Beyond in the coming weeks? Well, with Jonny Marsh once again overseeing the promotion of the club, we suspect it will be a back to basics attitude & direction, the new 3 a.m. format bedding in further next weekend which also sees Beyond follow on from the return of Casa Latina while Gutterslutters are more likely to trip across from Shoreditch & being the last weekend of the month, it should prove pretty packed down Area way. Plus with superstar resident Steve Pitron back, plus the likes of Jamie Head & Paul Christian playing, it should prove to be the place to be, while we are hoping that the captivating changes Steven made, not least re-structuring the music offer in the second space, very much breathing life back into The Chapel Room which always seemed to die on its feet come about 8 a.m., remain in force, although our beloved Terrace room trip about 10 a.m. each Sunday may no longer be on the cards following the recent decision to swing open the doors to the outside space, relegating the music & the D.J.'s to the two other dance arena's, a move that pretty much killed the amazing atmosphere that Oli was achieving when we arrived at Beyond on Easter Sunday.
However, with this brilliant brand still our firm favourite, while we have once again been forced to step out of the scene due to the loss of a family member to a fatal stroke, Beyond continues to receive our wholehearted support whether it finds us near or far as we will be over the next couple of weeks, further info on upcoming events available to checking out http://orangenation.com &/or http://facebook.com/beyondclub. Go There! Be There! (DISCO MATT)

Having preceded this party with a full on focus , Disco Matt decides on the same title for his pick of the day choice post, which goes to, This Is Ibiza, which takes place tonight (Sat 21st April) at Fire in Vauxhall, all he detail a banner selection away opposite or an image click below, while Orange nation director of events, Jonny Marsh, gives us his take on this terrific turn beneath 
Jonny Marsh say's of this prolific party…
One of the world's leading DJs, former SuperMartxe international resident and producer extraordinaire – JUANJO MARTIN – is bringing his incredible new party to London, launching at Fire on 21st April.
THIS IS IBIZA has already kicked up a massive storm all over the world in its very first season, with events in Ibiza, Miami, Buenos Aires, Dubai, Mexico City, and now, London. The Fire crew will pull out all the stops welcoming back Juanjo to London for the second time.
Our other guest DJs are the crème of the London scene, international producer PAGANO, Gaydar Radio's TONY ENGLISH and Swedish superstar PER QX. Plus DJs Doug Silva & more.
Catch This Is Ibiza Anthem (Global Edition), every Wednesday at midnight on Ibiza Global Radio,  http://ibizaglobalradio.com and This Is Ibiza Anthem, every Saturday at midnight on Loca FM., http://locafm.com.
 
Admission:
£12 before 1am with online list / ad / flyer
Advance tickets from http://orangenation.co.uk.
More on the door